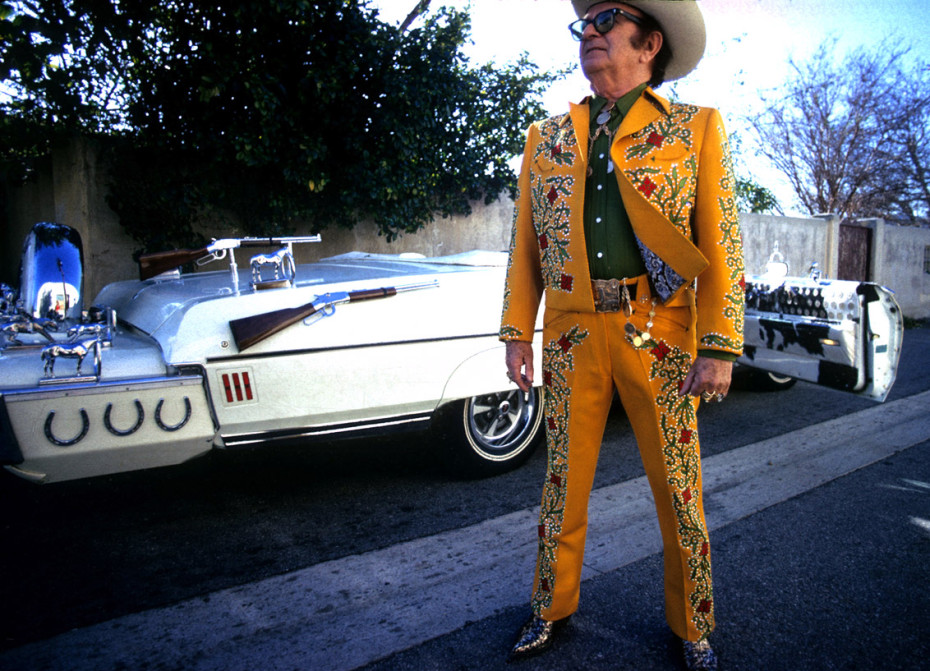 An overdose of rhinestone encrusted onto pastel leathers with fringes at every available seam. It's so bad it's good. I never stopped to think about where country music's obsession with those bedazzled cowboy suits came from, but today I learned it all began with one man who became the couturier to country music's biggest stars. Let's meet the Rhinestone Cowboy King…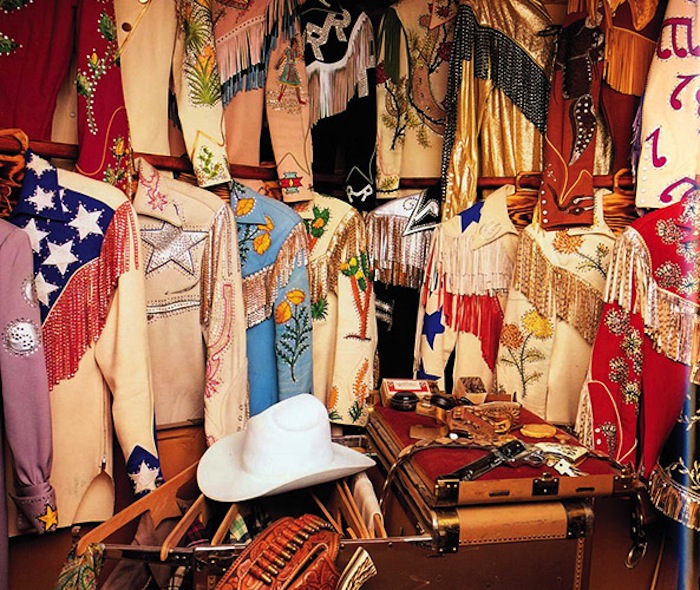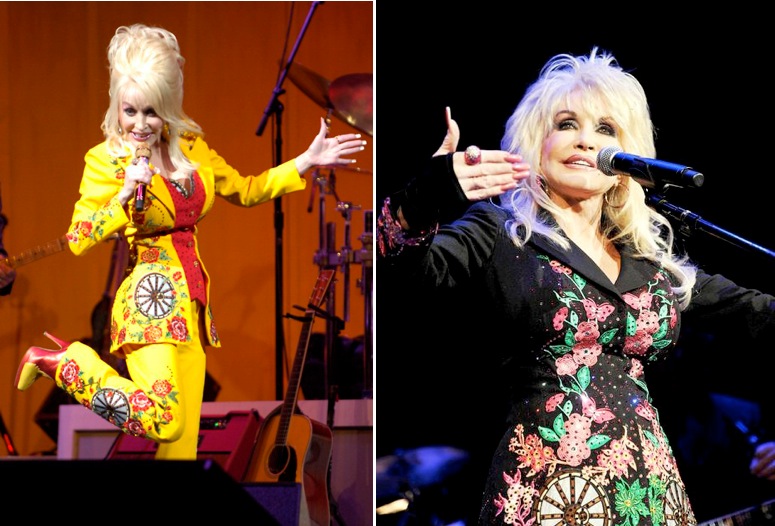 Nudie Cohn was a penniless tailor who came from nothing, to dressing everyone in the business. And it wasn't just the usual suspects like Dolly Parton, Elton John, Elvis and Liberace with their infamous weakness for bling that were donning his rhinestones suits. The Beatles, The Rolling Stones and some of the biggest & baddest names in the music and movie industry alike were converted to Nudie's crazy kitsch style.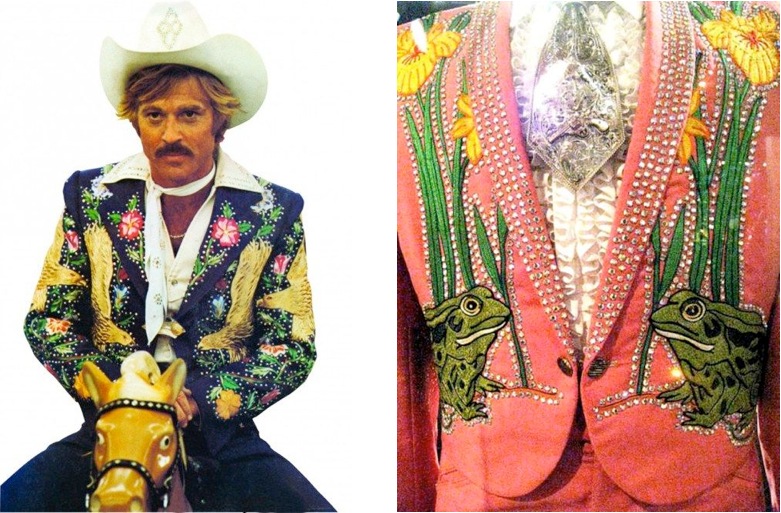 Above left, the iconic costume worn by Robert Redford in the 1979 film Electric Horseman.
Before his designs became so famous they had their own nickname–"Nudie suits"–, Cohn (pictured top of page) had worked as a shoe shiner and did other odd jobs traveling around the country. He'd been sent to America at the age 11 by his Ukranian parents, escaping anti-semitism in Czarist Russia but arriving penniless and parentless, searching for the American dream along with his brother. He later met his wife Helen "Bobbie" Kruger at a boarding house in Minnesota and moved to California in the midst of the Great Depression.
It was there that they opened their first store after designing and manufacturing clothing out of their garage. Nudie had persuaded a struggling country artist named Tex Williams to buy him a sewing machine in exchange for making costumes for the singer. His creations began getting noticed on the country music scene and the rest is history.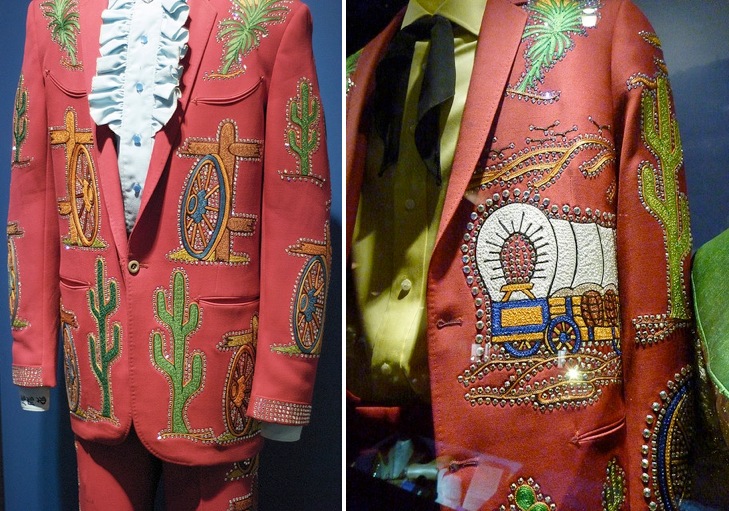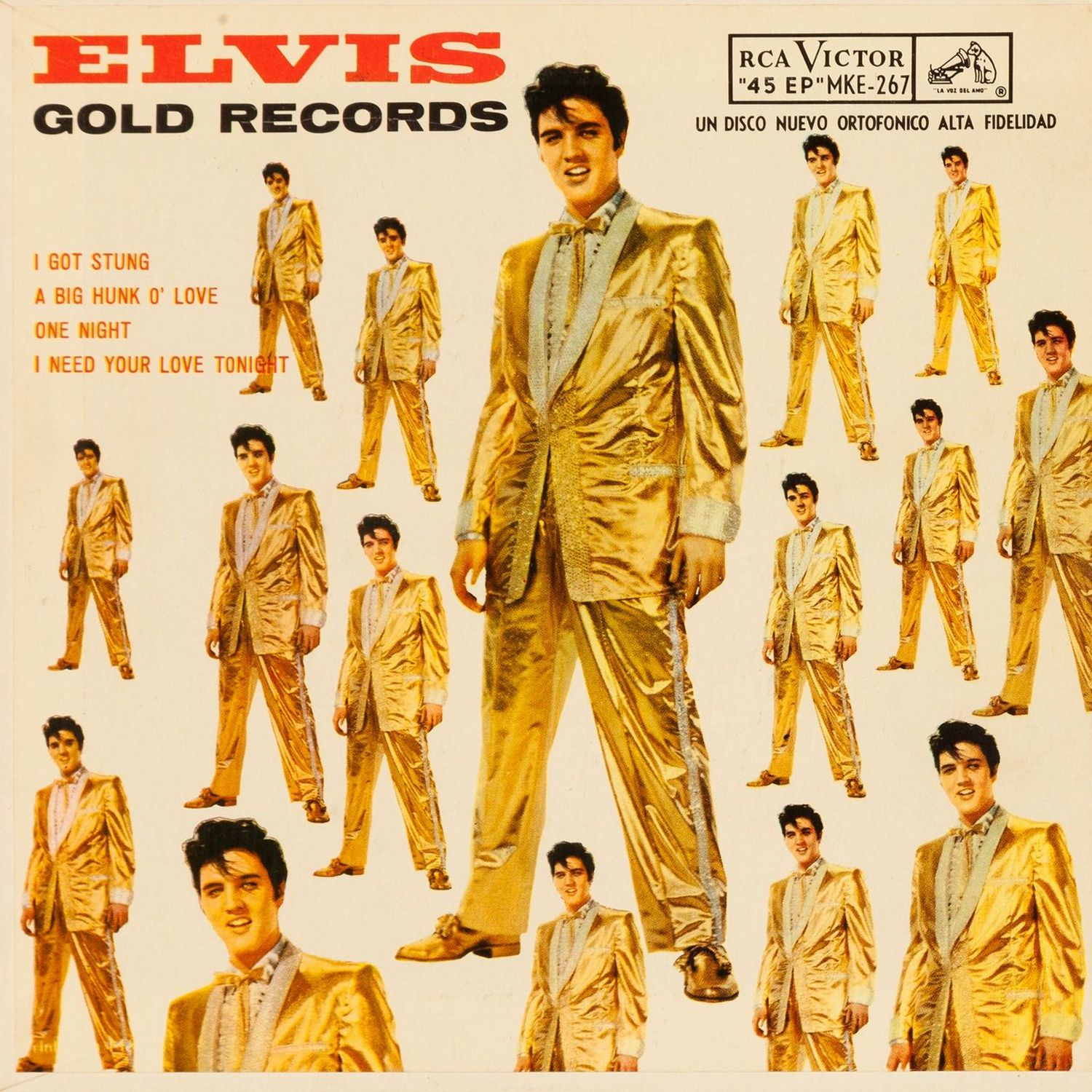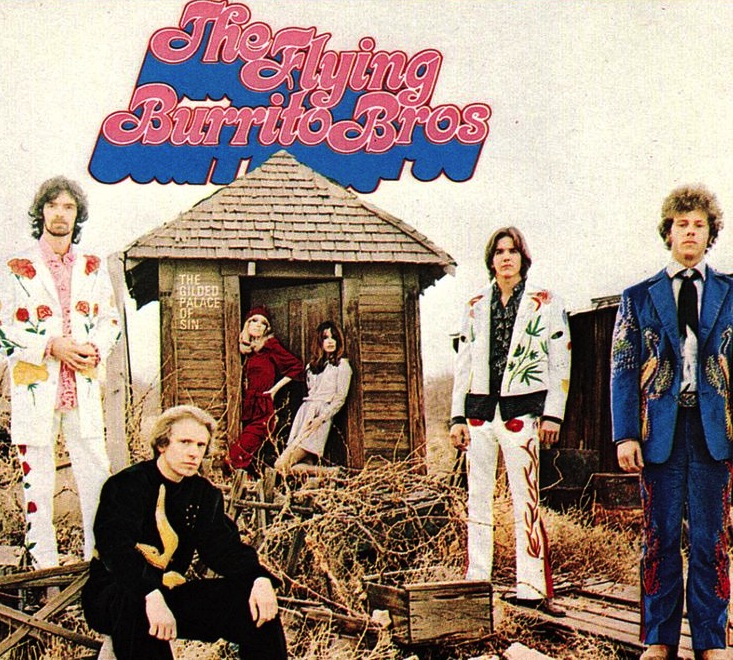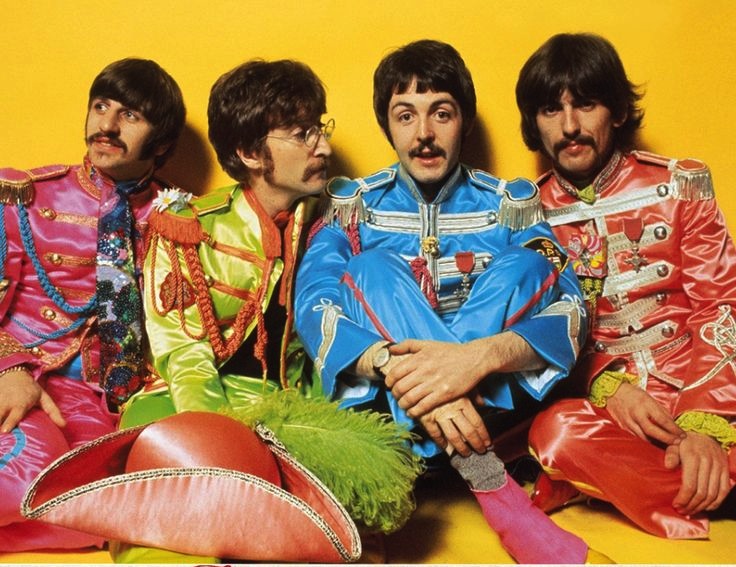 The Beatles in their tour costumes designed by Nudie.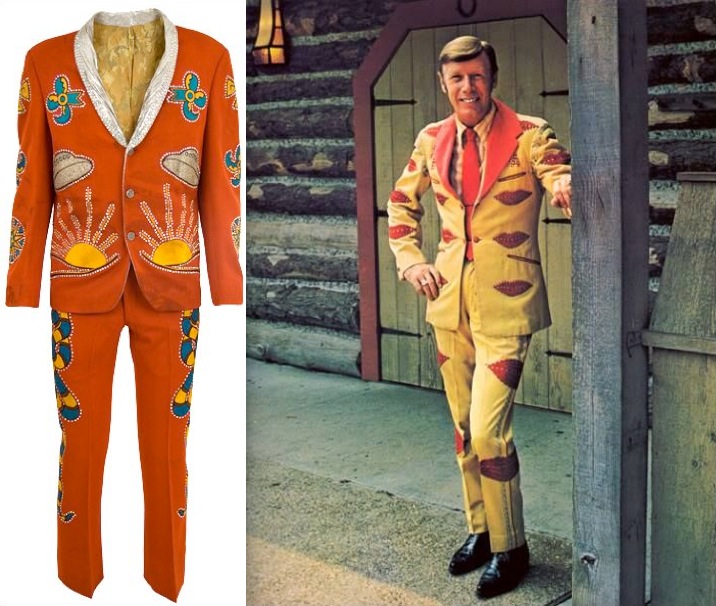 Above left, a custom UFO suit made for Keith Richards and right, a Nudie suit on country music star Ernie Ashworth.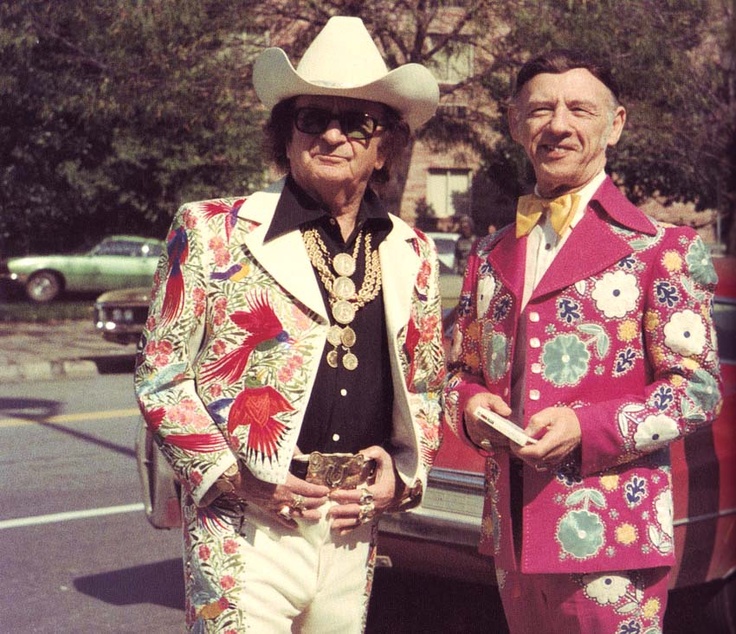 Cohn was known to strut around town in his own flamboyant suits and everyone knew Nudie's car when he rode past.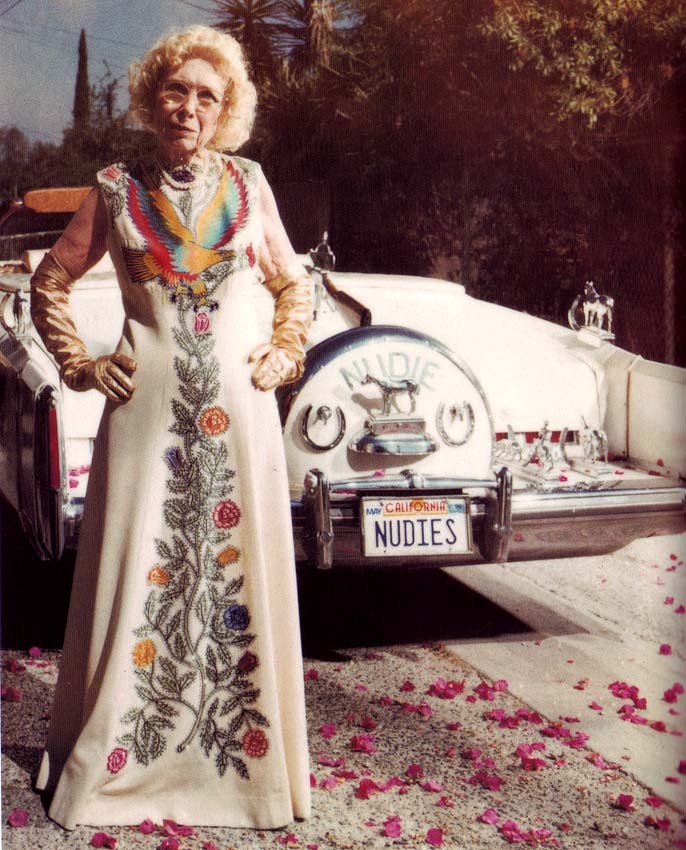 Above, his wife Bobbie poses in one of his designs next to a "Nudie mobile", one of 18 vehicles he customised with dollar-studded dashboards, pistol door handles and other garish ornaments.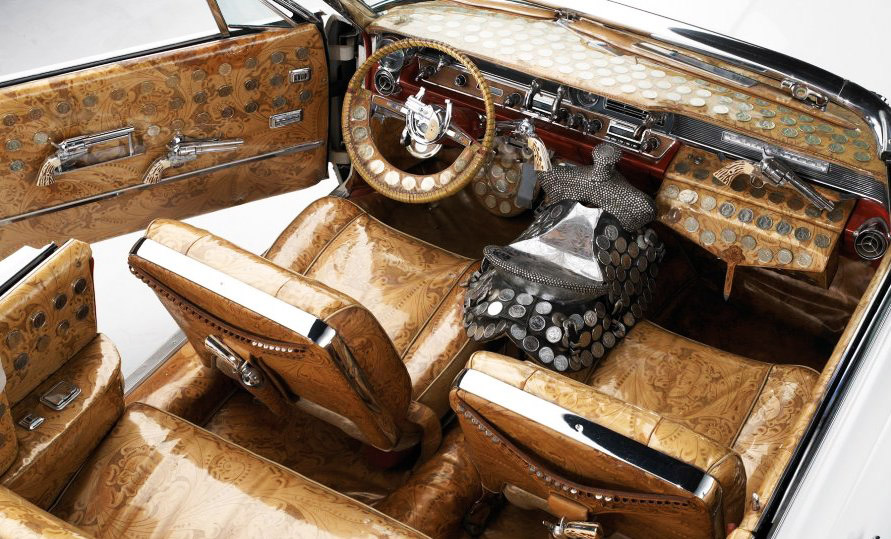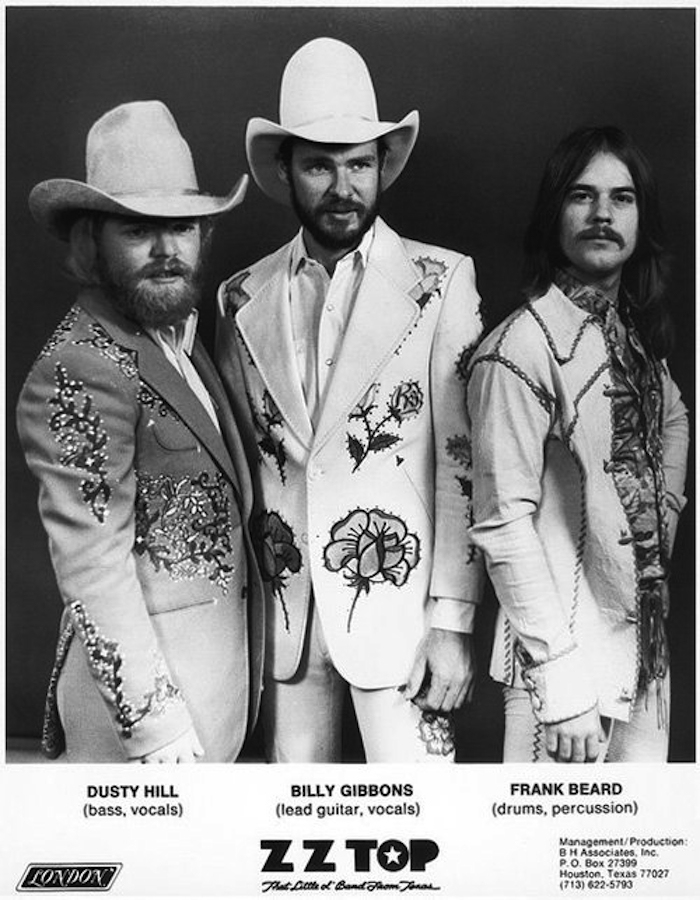 Since his passing in the 1980s, Nudie's suits have become serious collectors items. Actor Vincent Gallo is a notable collector, as well as the late Dennis Hopper. Just one of his shirts sold for $16,250 at a Christie's auction in 2009.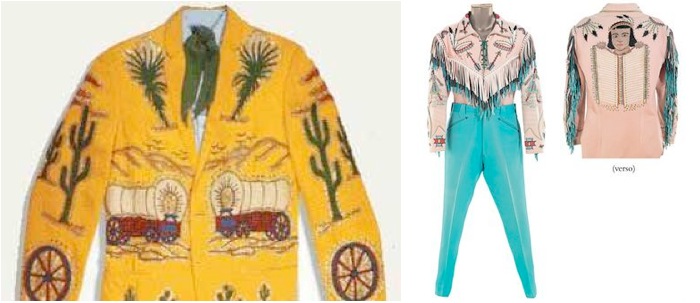 From pauper to the prince of glitz, Nudie's suits pretty much embody fight for the American dream. It's as if each rhinestone makes up for every minute spent struggling and hustling. And then all the extras are just a middle finger for the haters.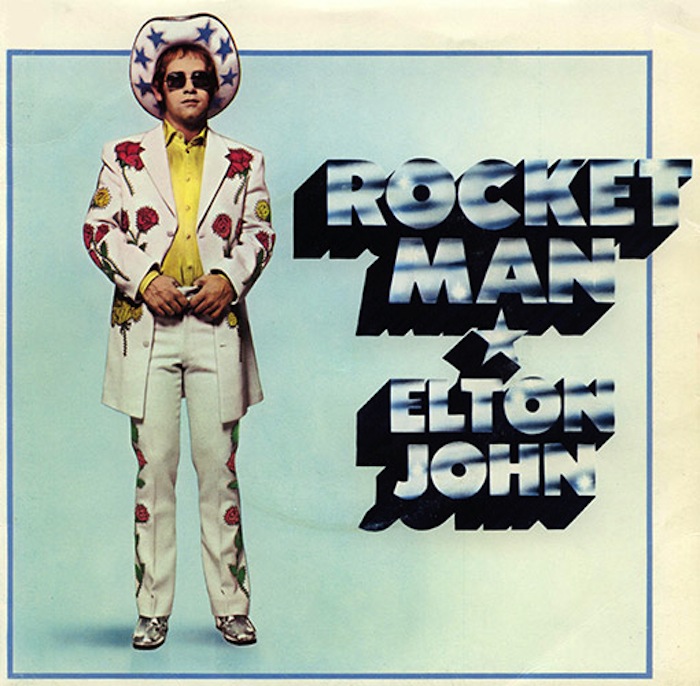 P.S. You can go shopping with Elton John inside one of Nudie's old shops at the 1.20 mark of this clip.
On the official Nudie website, you can buy Nudie t-shirts, order custom hand-tailored suits or rent original vintage ones and you can even rent his Nudie mobiles for a photoshoot or event.
Via Dangerous Minds