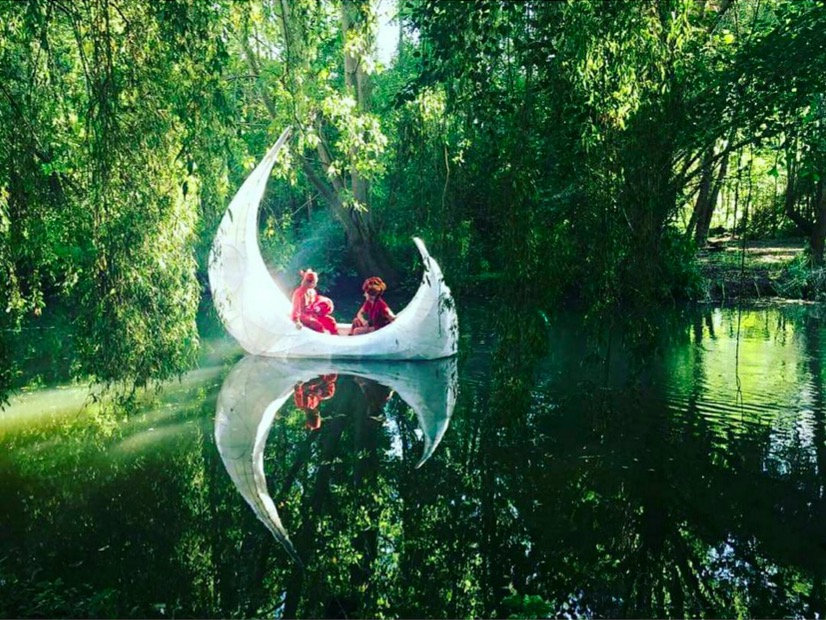 Paris might already have its own Euro Disneyland, but I know a little place, away from the crowds that's more like the real thing. If Alice had just chosen a bright yellow door at the end of the rabbit hole and if the Mad Hatter had in fact been a legendary clown from Soviet Russia (I'll explain later), Lewis Carroll's adventures in Wonderland could have easily taken place at Le Moulin Jaune.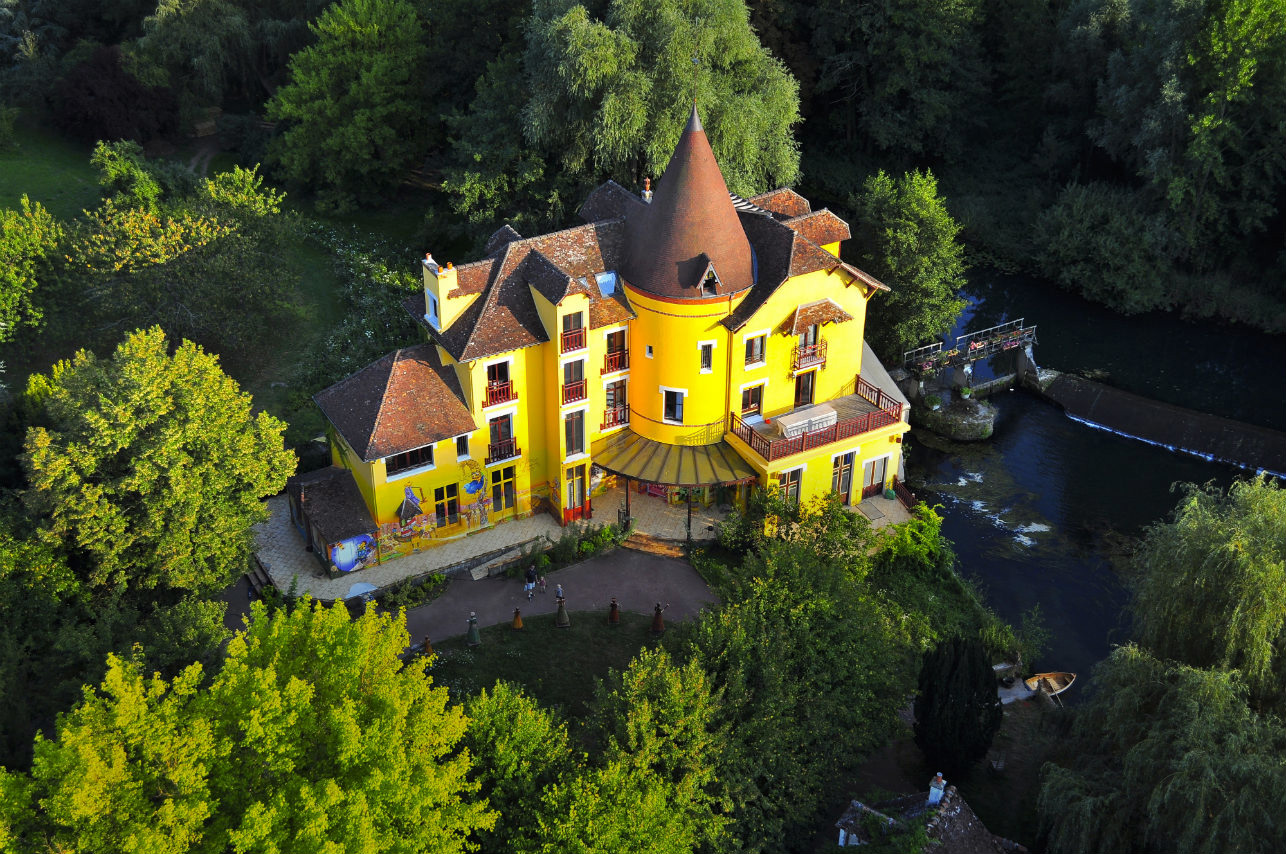 Welcome to the Yellow Windmill, an hour's drive south-east from the steps of Notre Dame, on the Grand Morin river (Seine et Marne), where a lemon yellow castle and its enchanting gardens await….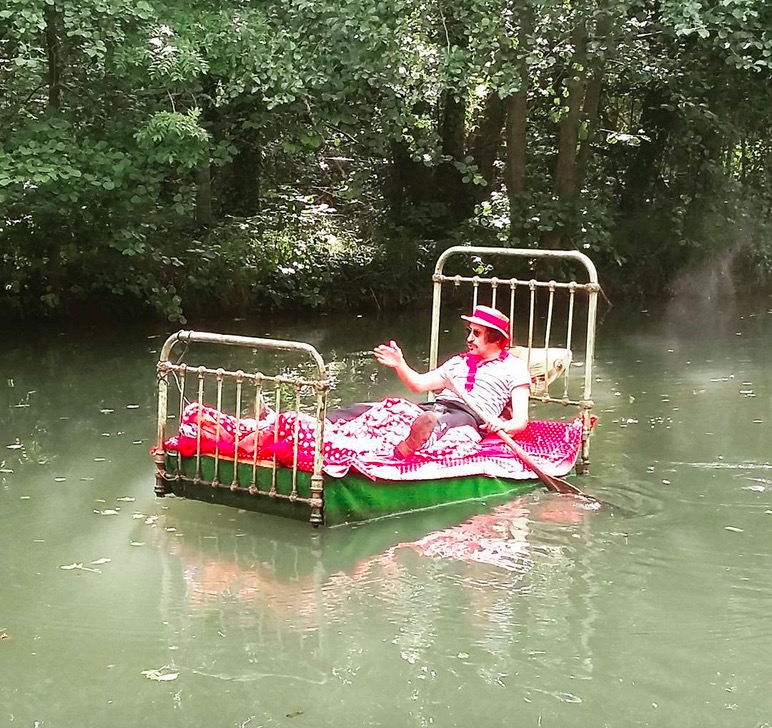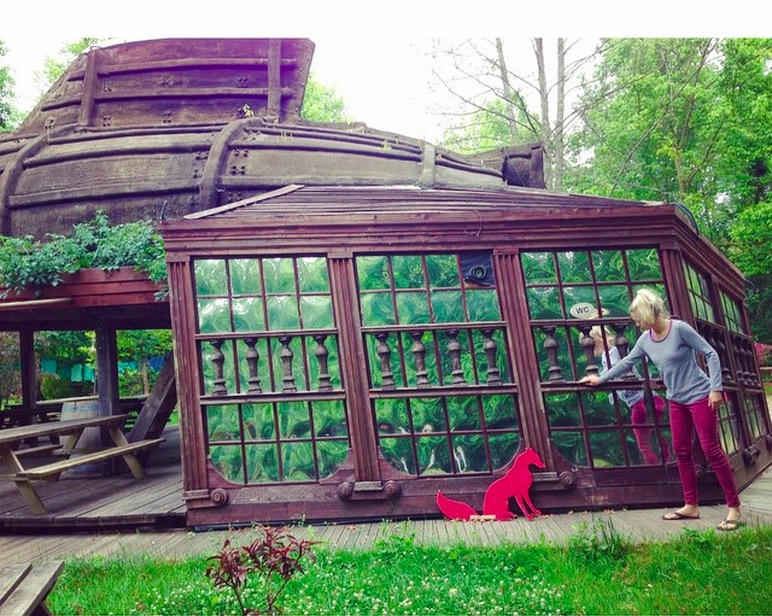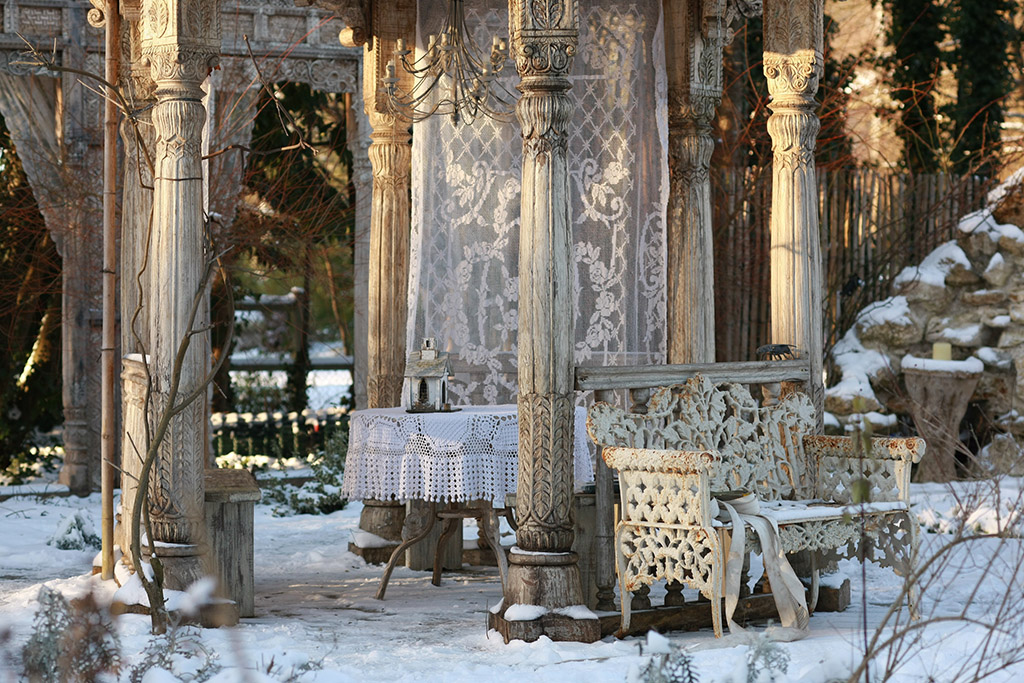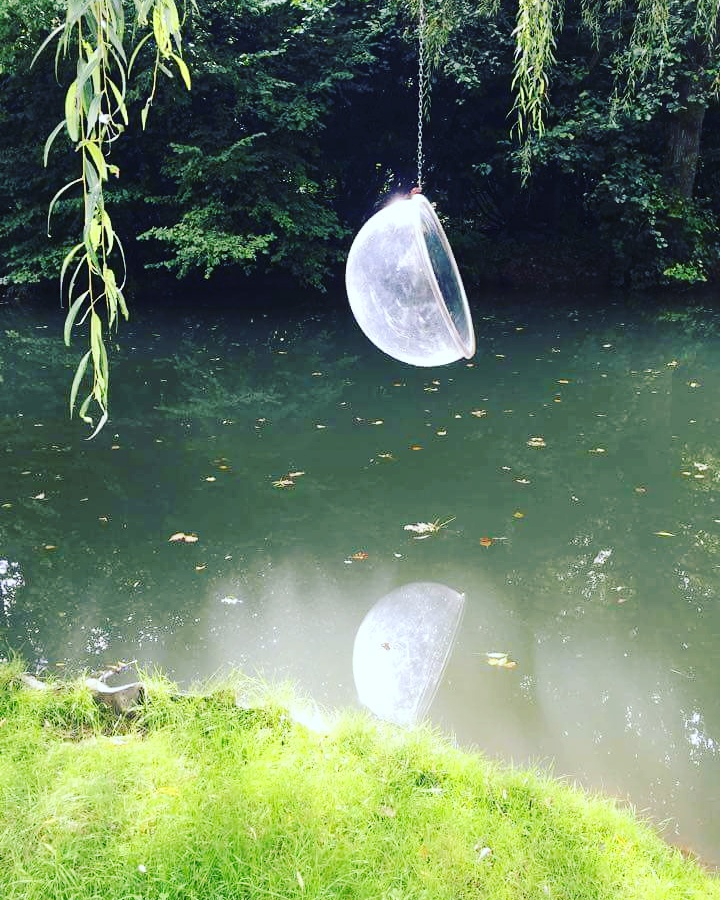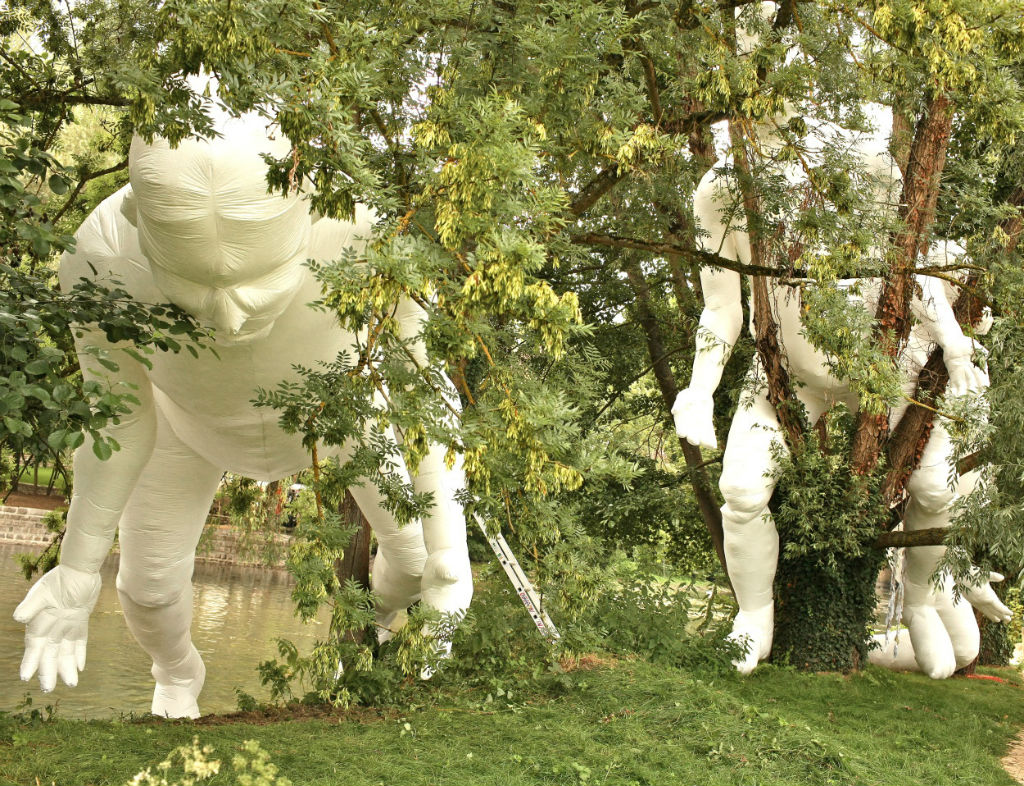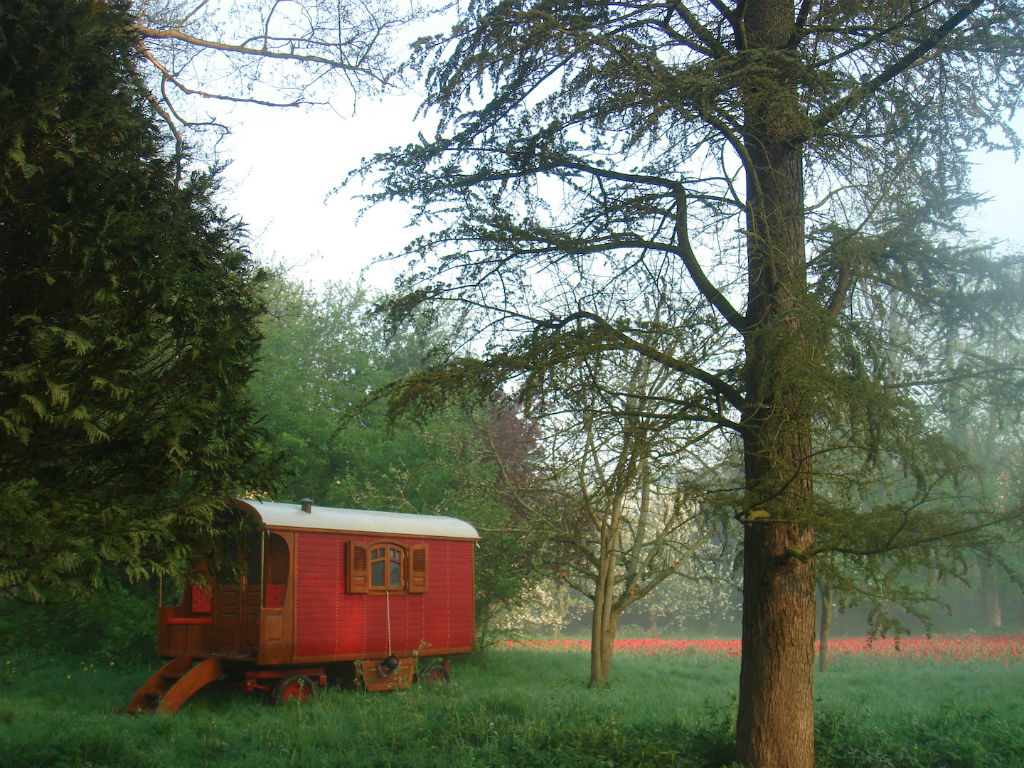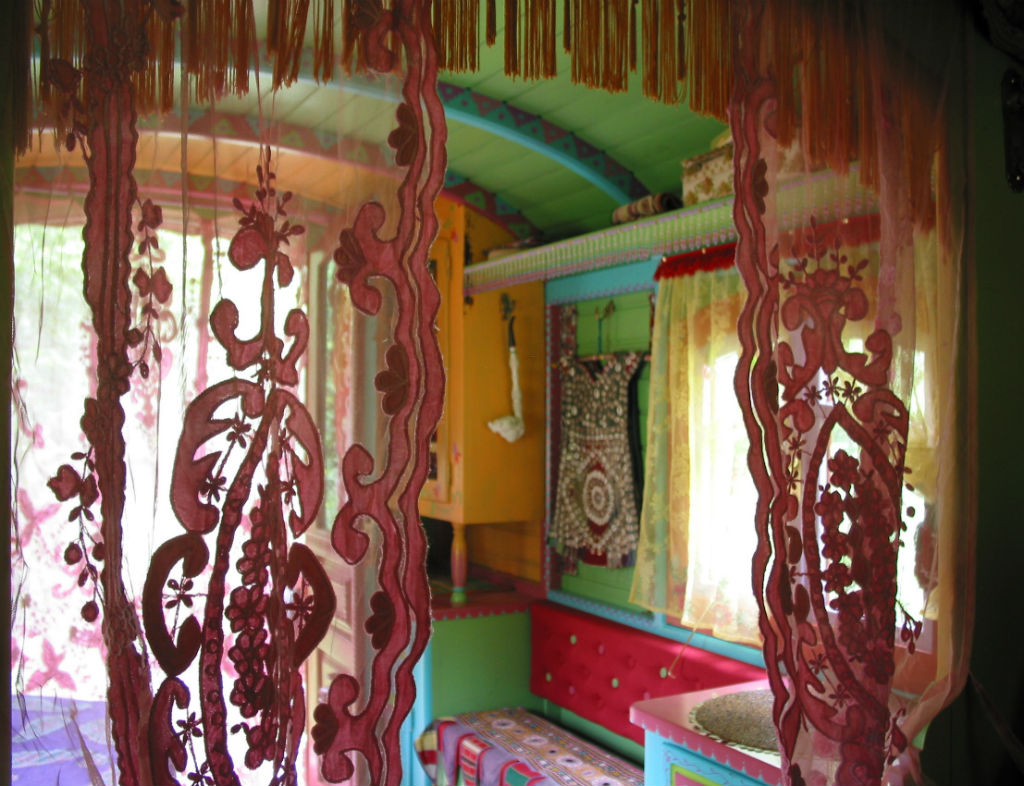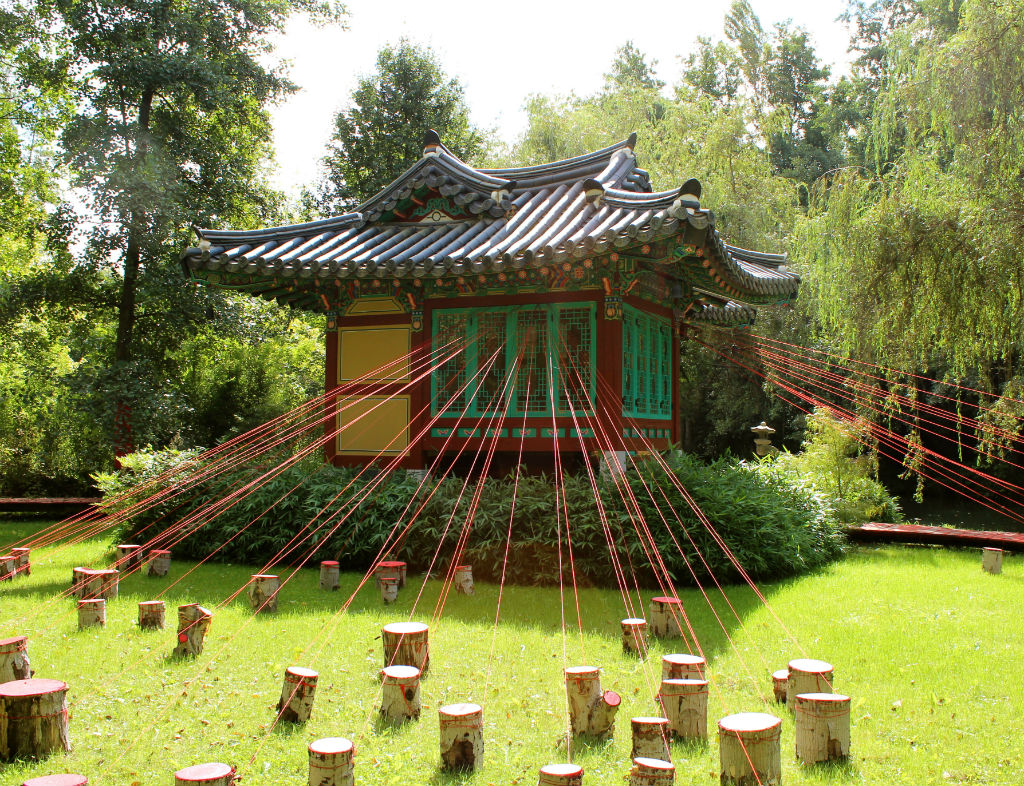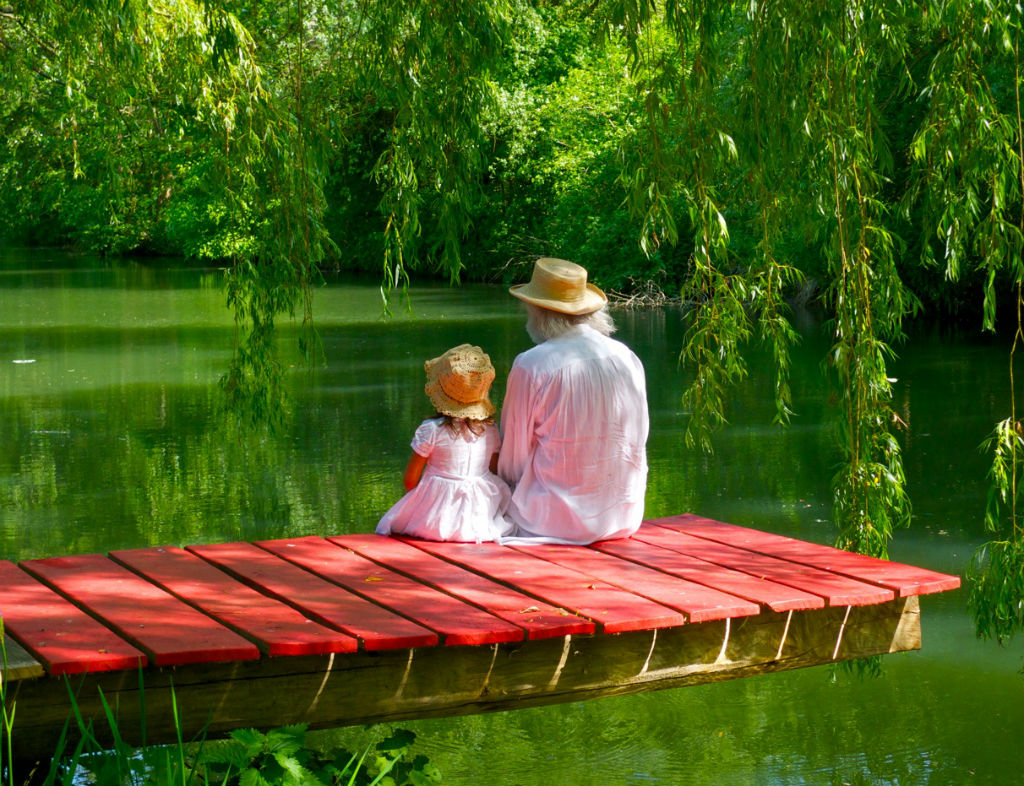 What is this place? I asked myself the first time I came across it. But perhaps the better question is, who is behind this place?
So, do you recall me asking what Alice's Wonderland would have been like if the Mad Hatter was actually a clown from the Soviet Union?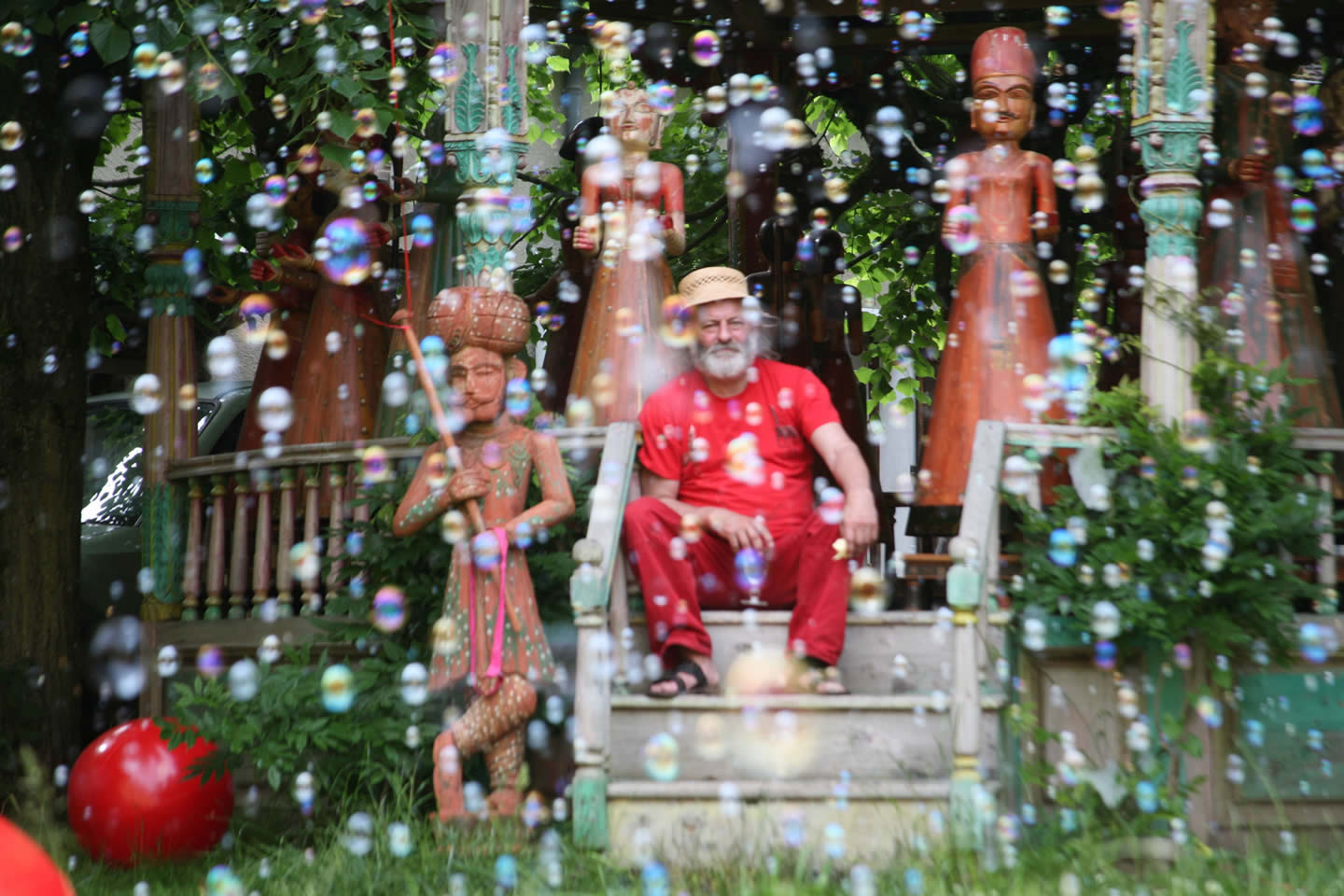 This is the French residence of Slava Polunin, "avant-garde performance artist" and "the world's supreme clown".
He grew up in Communist Russia, looks a little like Father Christmas and dreams up ideas for his shows and festivals while lying on an antique hospital bed that floats along the Marne river through his grounds. As a child he imitated Charlie Chaplin, graduated from the Leningrad Institute for Soviet Culture and became a clown in the early 80s, kicking off his career with a mime parade in St. Petersburg of more than 800 mime artists from the Soviet Union, unheard of at a time of strict Communist control of all artistic events. The parade made a parody of Communist restrictions on artistic events, and Slava got away with it because there weren't any rules specifically about mimes– and because he was able to make the wife of the Soviet leader laugh.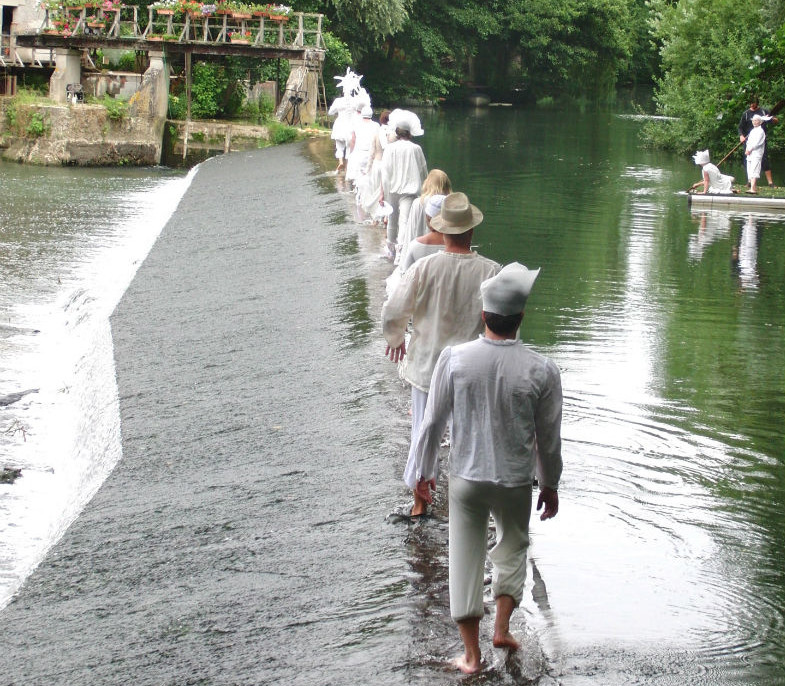 Slava revolutionised the art of clowning, moving it out of the circus and onto the stage, as far as Broadway, winning a Lawrence Olivier Award in 1998 for his highly successful tour, Snowshow.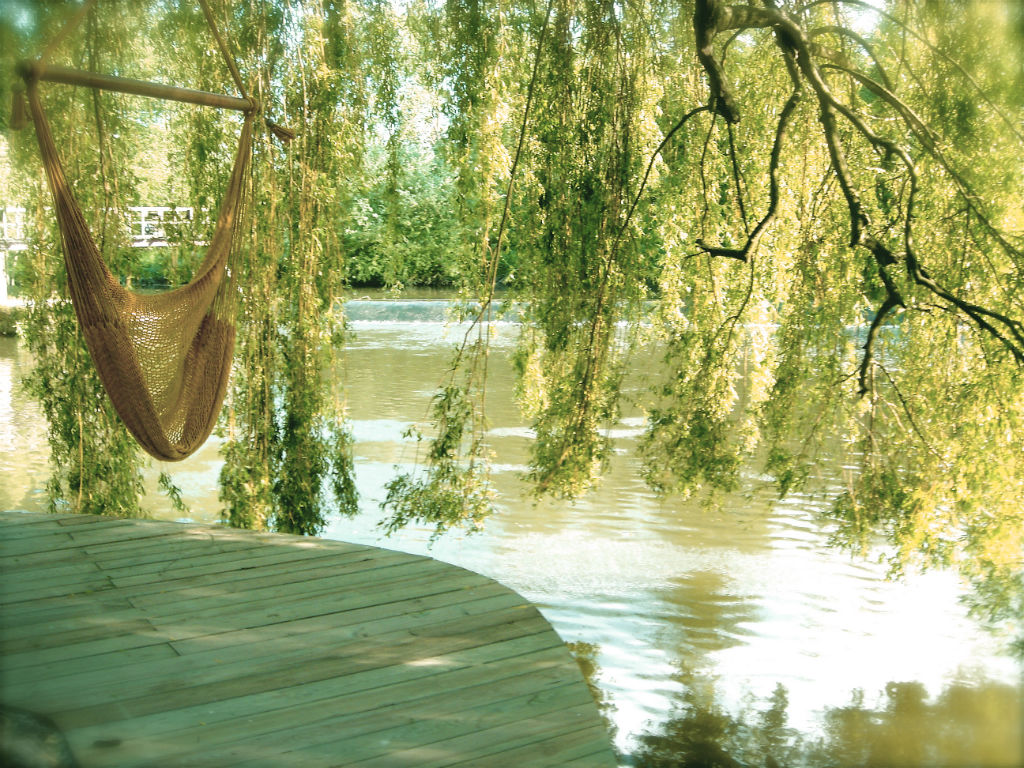 And so, for the time being, you can find Slava paddling down the Grand Morin river on his bed, welcoming the public into his surreal laboratory, playground and home away from home. Since 2010, Slava, his family and his talented "Academy of Fools" who followed him from Russia and beyond, have hosted the public at his Dali-meets-Disney wonderland, constantly swarming with intense creative activity and busily defying reality.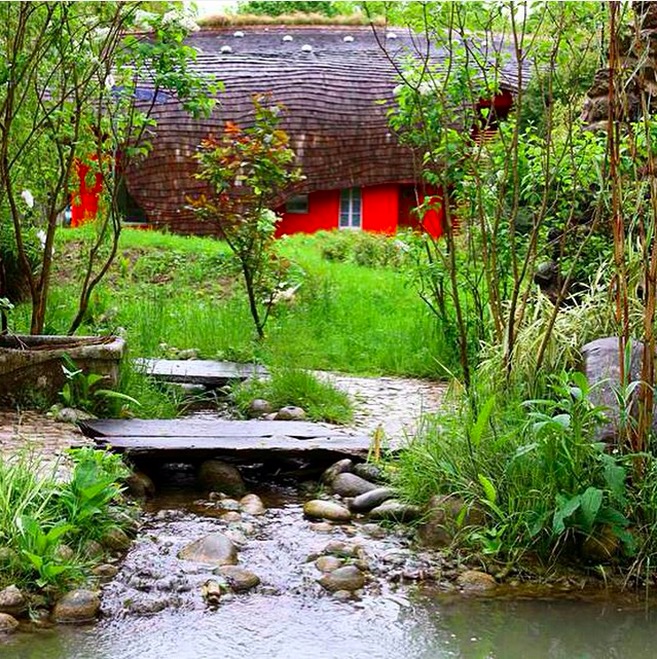 It consists of …. ready? Five kaleidoscopic gardens, book trees, walls to walk through, flower beds to sleep in, a giant egg house for…chickens, a river that flows backwards, galaxies and giants living in trees, keys to nowhere, fairy tale bedrooms, a gypsy caravan paradise, a capsized ship café, floating singing moons, horses with pink wings and a temple brought from Korea by Buddhist monks. And that's not the whole list.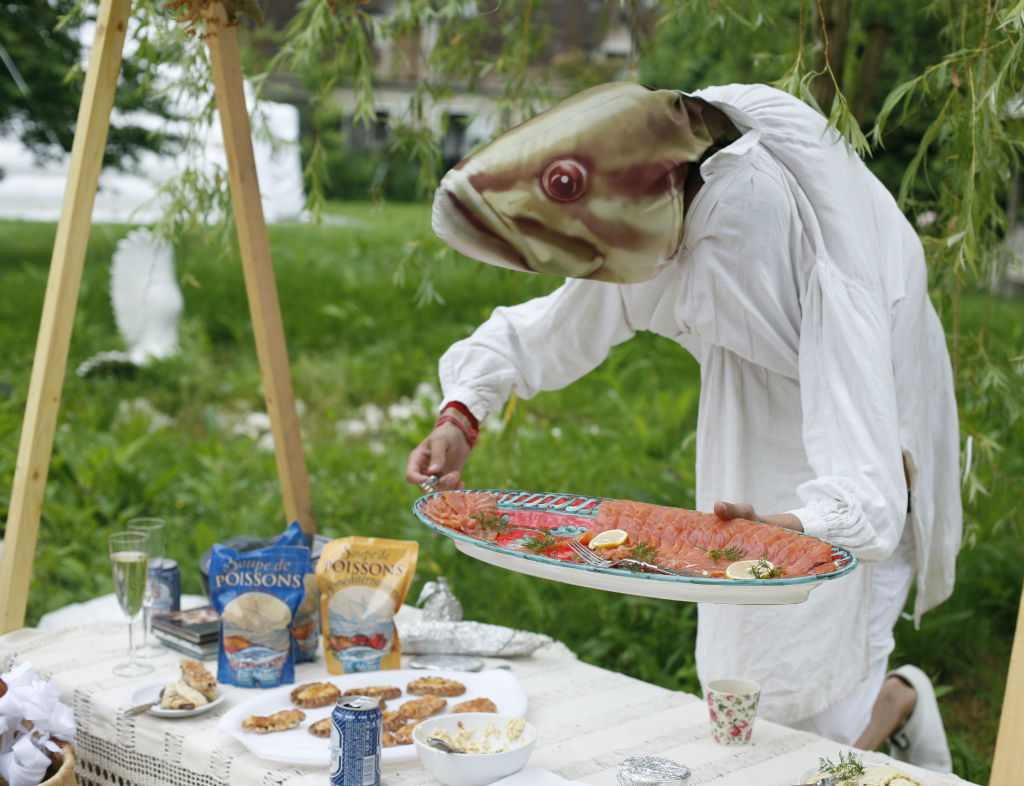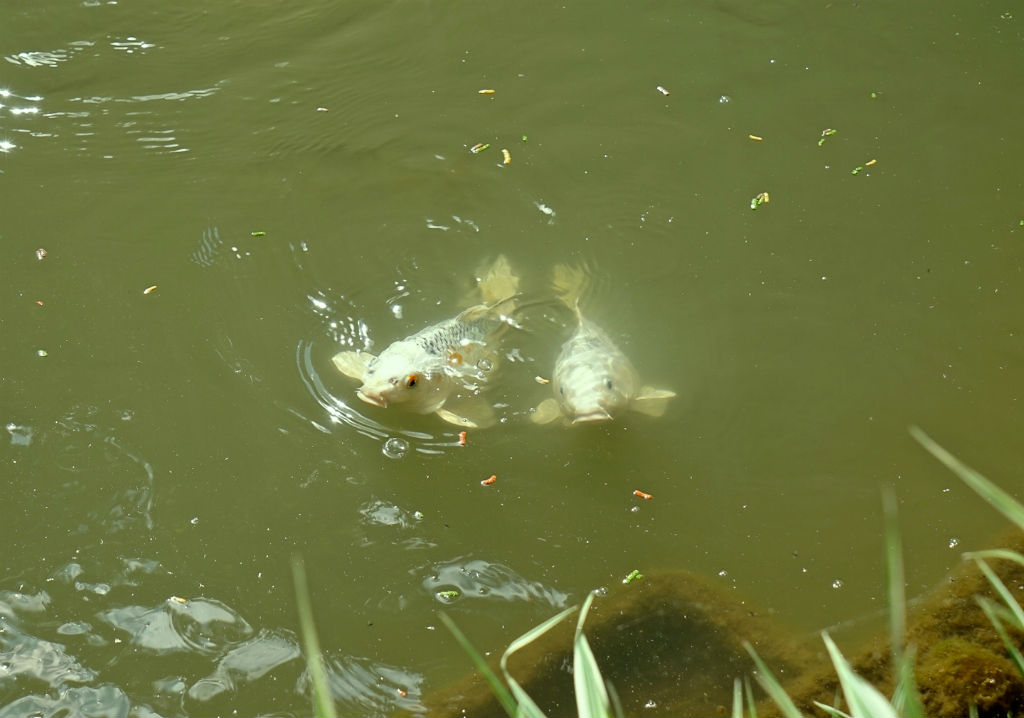 An ever-changing playful environment where experiments of all types (workshops, festivals, rehearsals) give birth to even more "foolish" projects.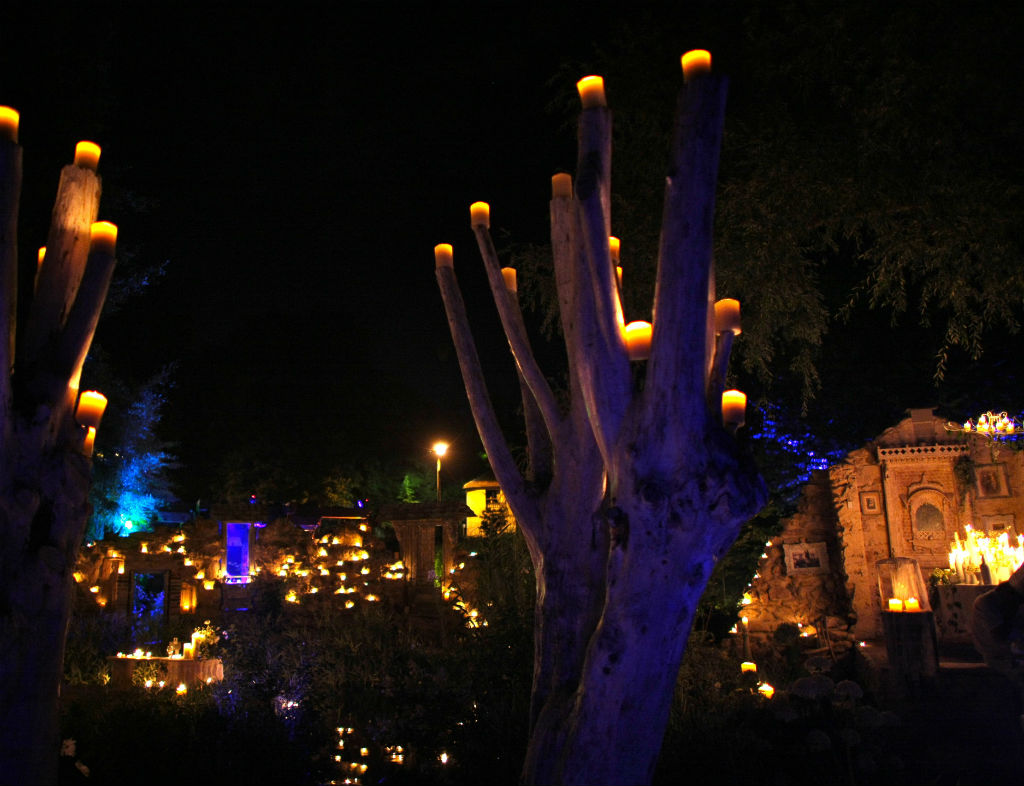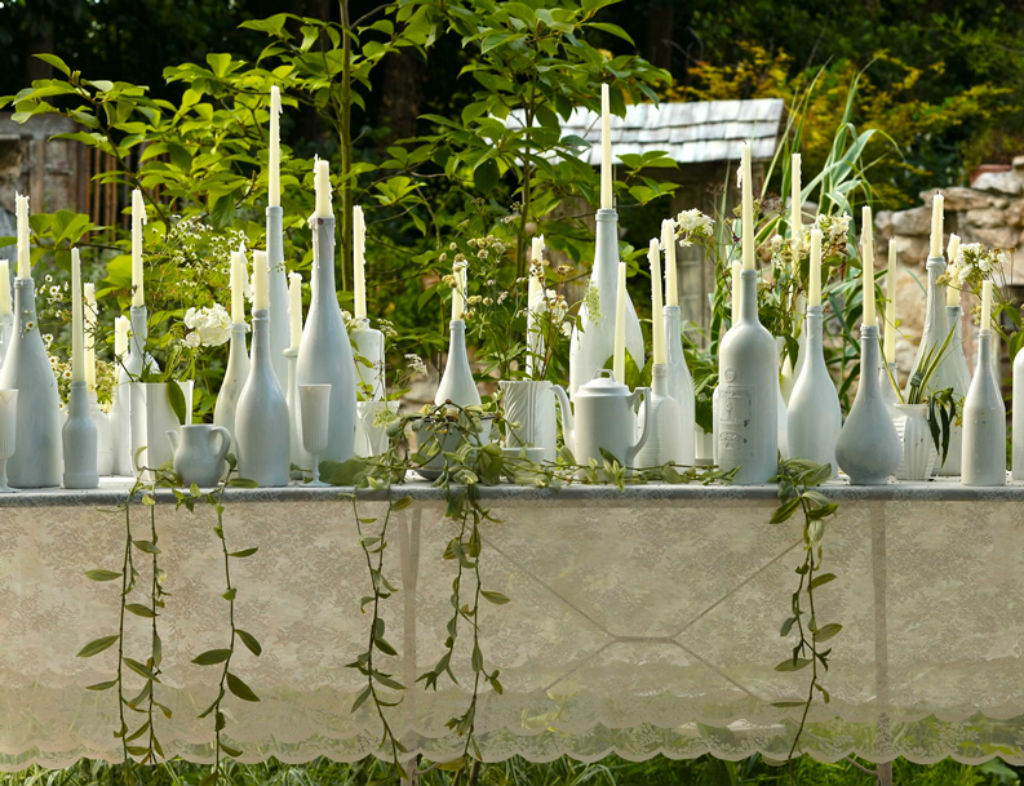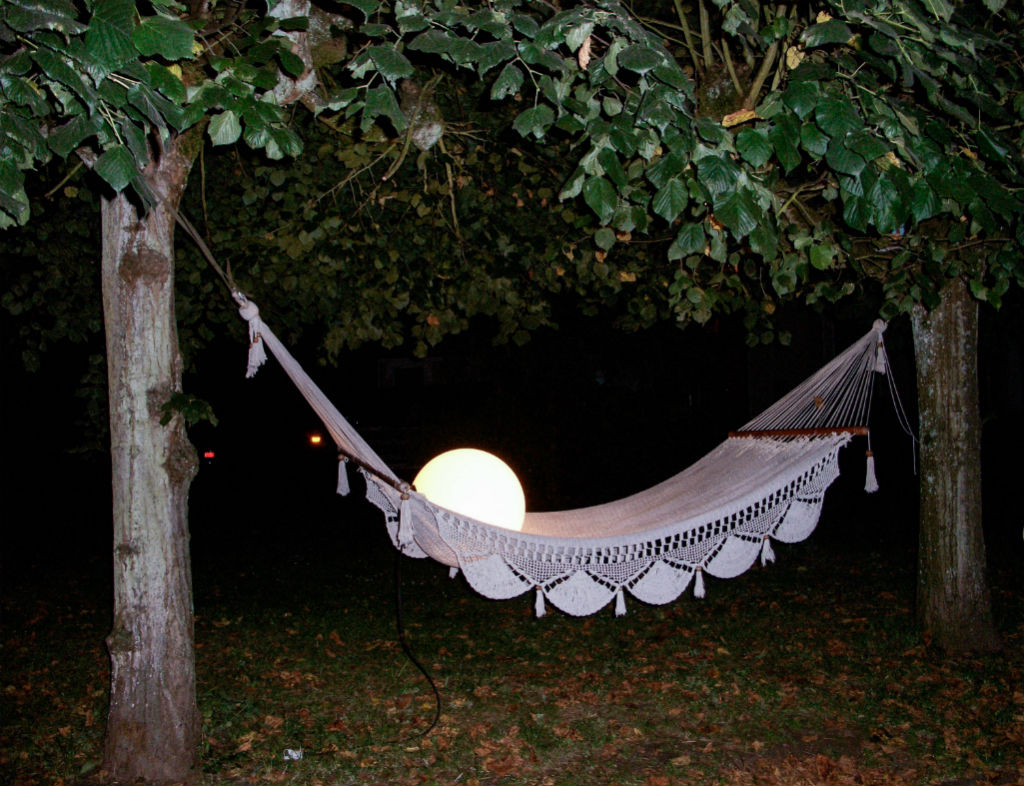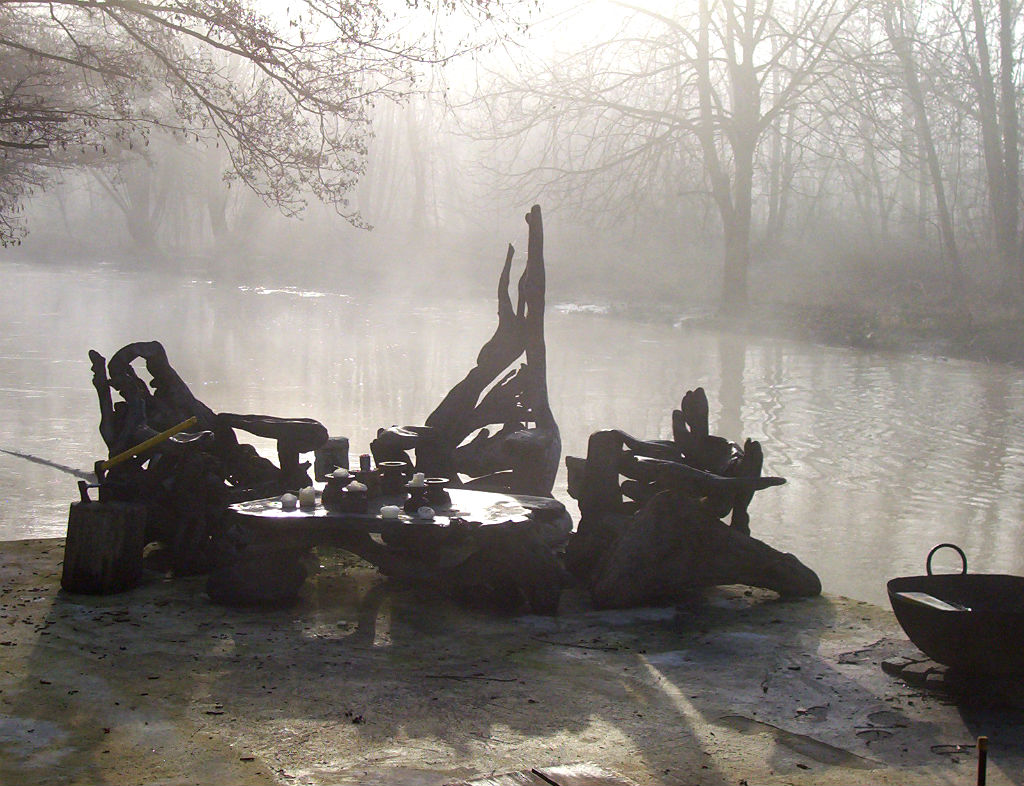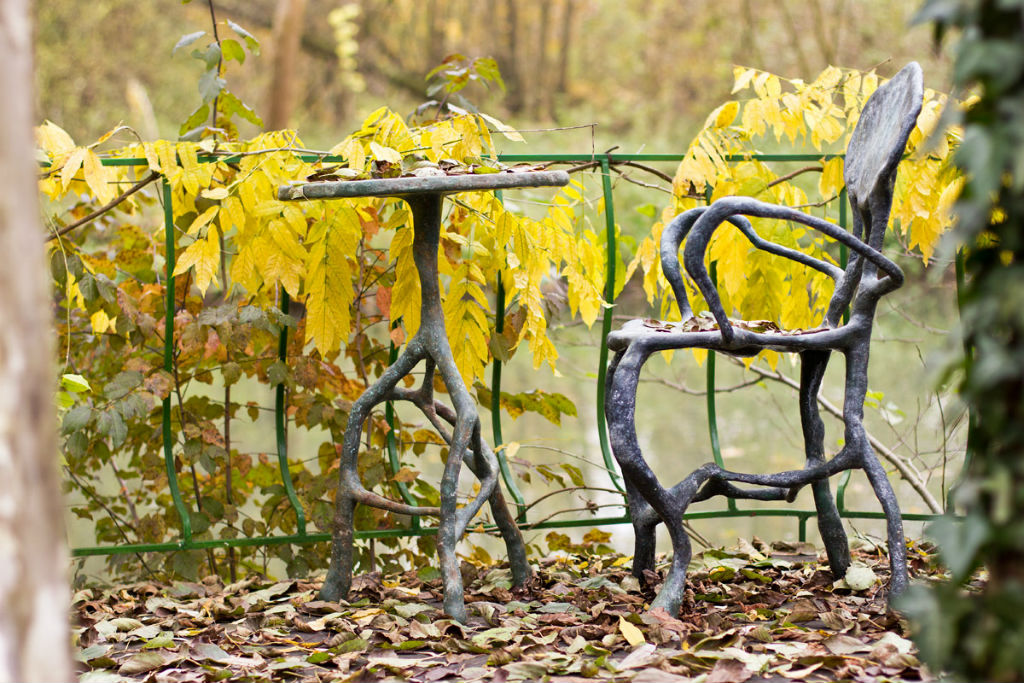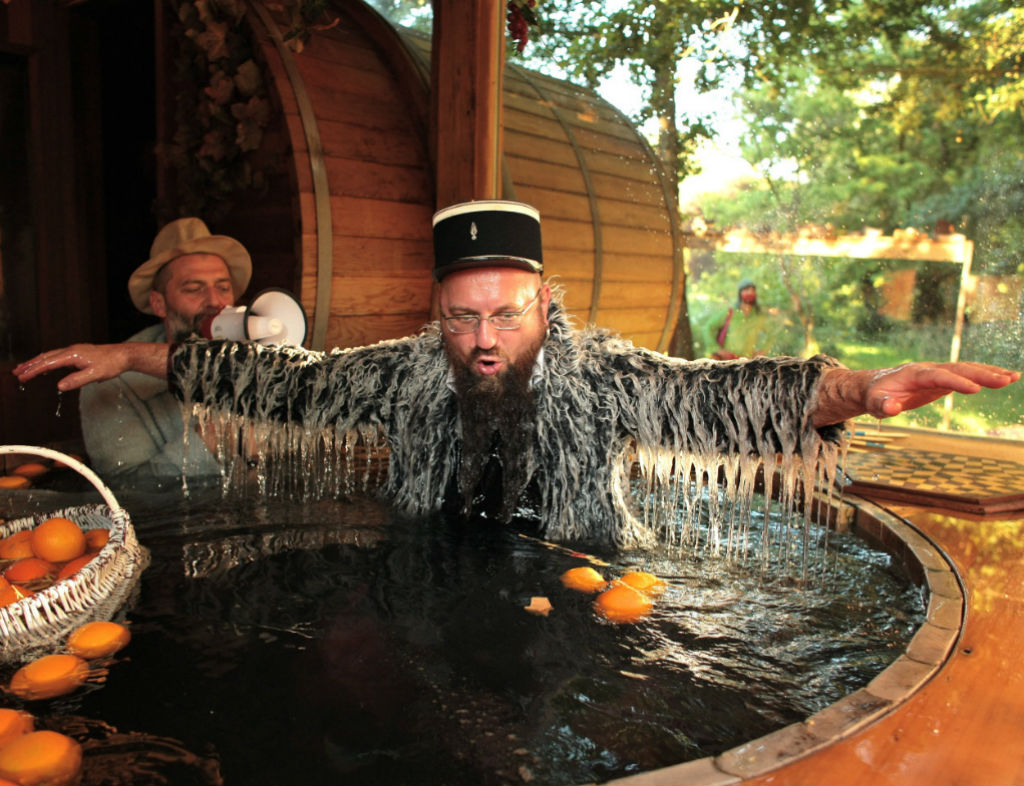 If you're interested in discovering this Parisian wonderland, you'd better hurry or you'll be late for a very important date. There are new dates added for the Spring season, listed on the website.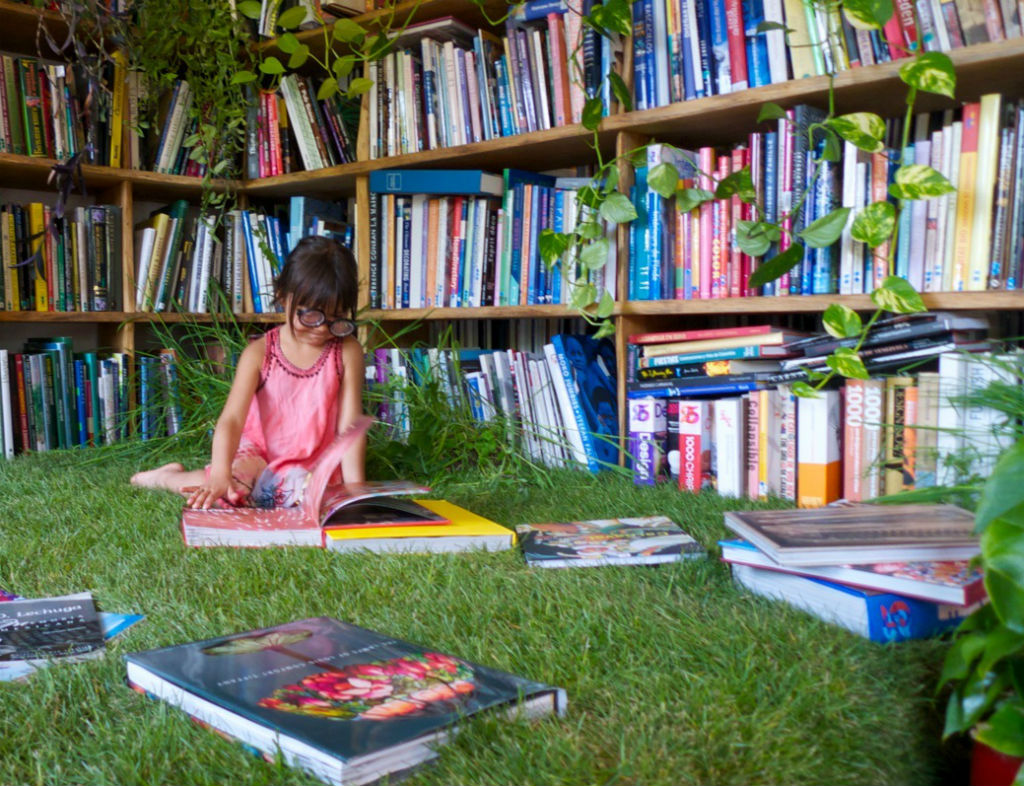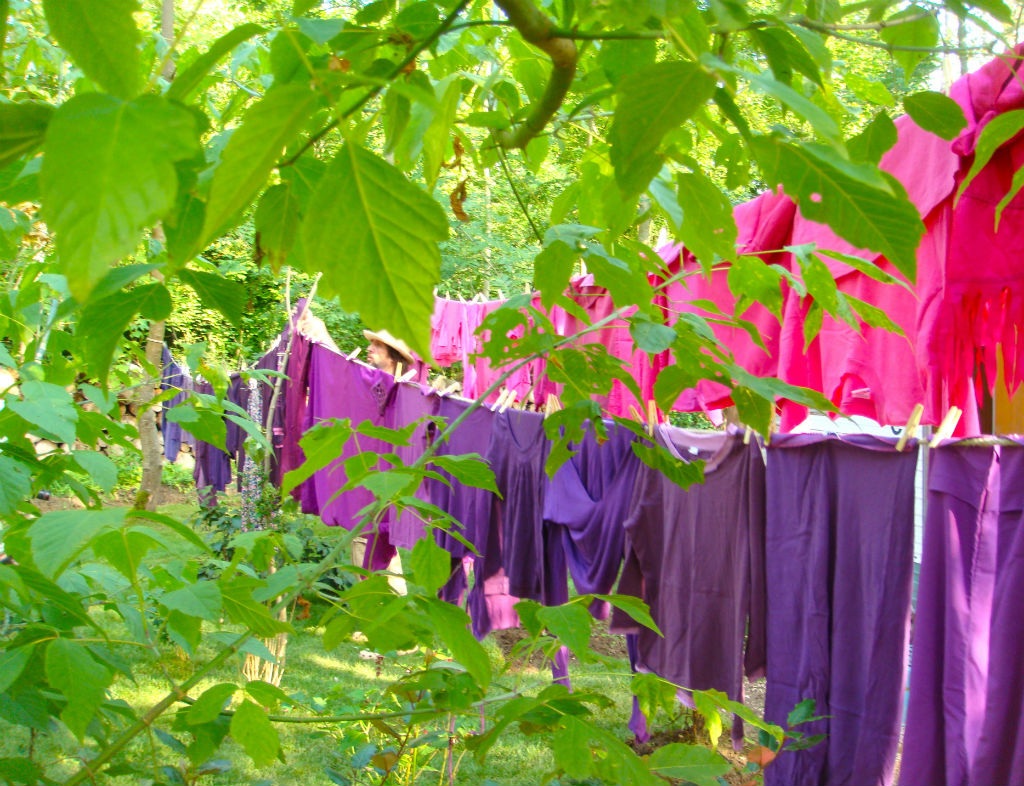 Tickets are 15 euros (and can sell out), bookable online or by phone +33164637019.