Summer is over. The angry clouds over Nôtre Dame make it look too sinister, Sunday strolls in Montmartre are more melancholy in dreary weather and the rain-soaked gravel in the Tuileries does no favours for your shoes. It's not exactly the makings of a picture perfect Paris. But if like me, you're a little stubborn (a little in denial) and won't let winter take over that easily, here's a few tips on how to fake it…
1. Picnic under a Parisian Palm Tree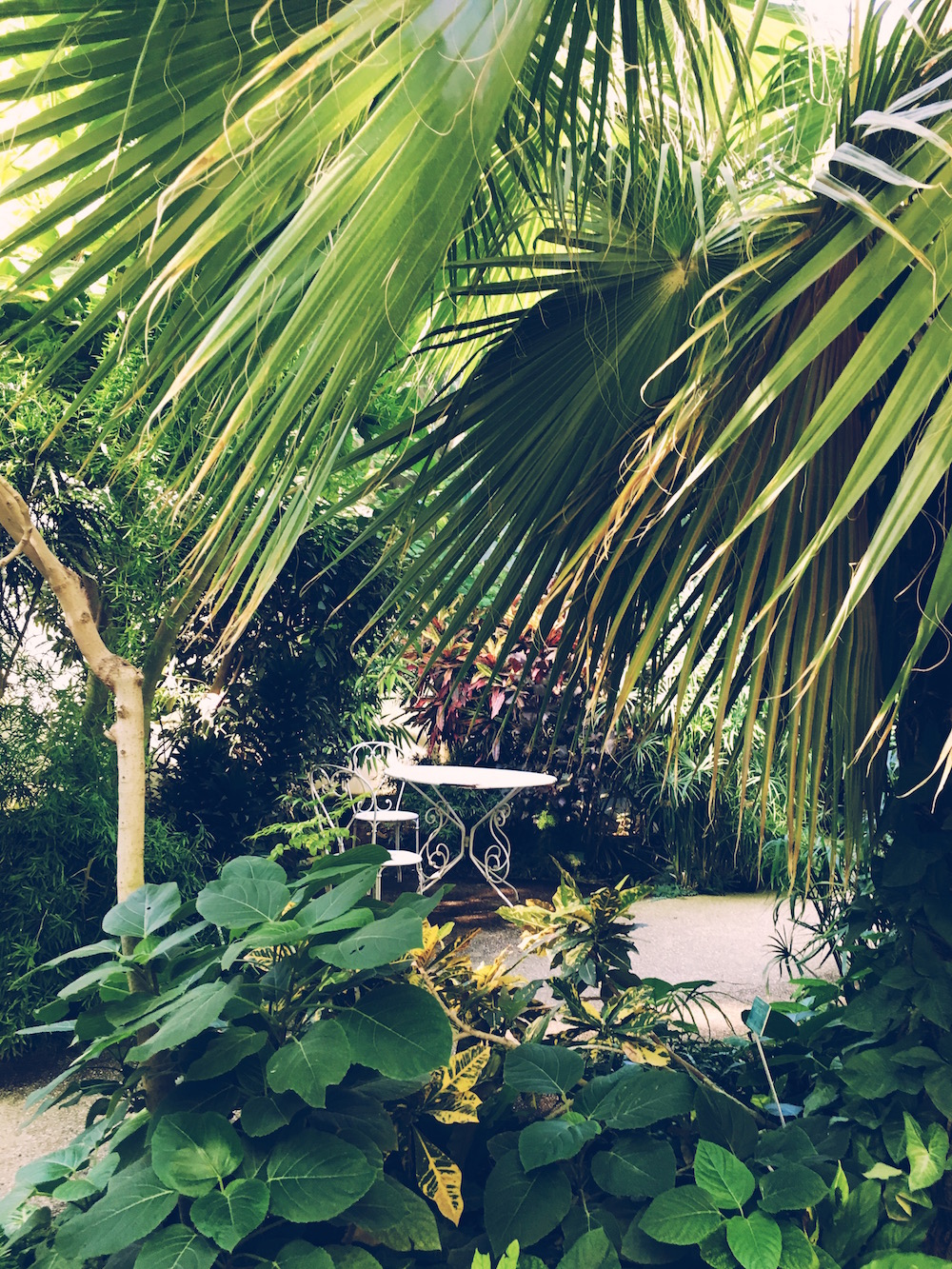 Pack a baguette, some dippy things and hummus, maybe a little fruit salad– heck, sneak in a bottle of wine and go grab your table waiting for you in sub-tropical temperatures under the biggest palm tree in Paris. You won't have to fight anyone for a seat at your picnic in paradise, and best of all, it won't cost you a dime (or in this case, a single centime).

Entry to the Jardin des Serres d'Auteuil is absolutely free, just open the door and step into summer. The 18th century botanical garden set within a greenhouse complex tucked away in the 16th arrondissement at the southern edge of the Bois de Boulogne, is the sort of place that truly deserves the title of a hidden gem.

Even on weekends there's hardly anyone there! Perfect for getting lost in the jungle…



There are several greenhouses to dip in and out of, changing to various hotter and milder temperatures as you go according to the type of plants growing inside. The largest one with the giant palm tree (I've actually never seen one that big) has a few intimate tables for the dreamiest Indian summer picnic. You'll be peeling off your winter layers before you even sit down.

One tropical greenhouse had a Tiki hut with stools inside for another unusual picnic spot. The gardener who built the hut was watering the plants and told us he'd just returned from travelling around the world to find new plants to bring home.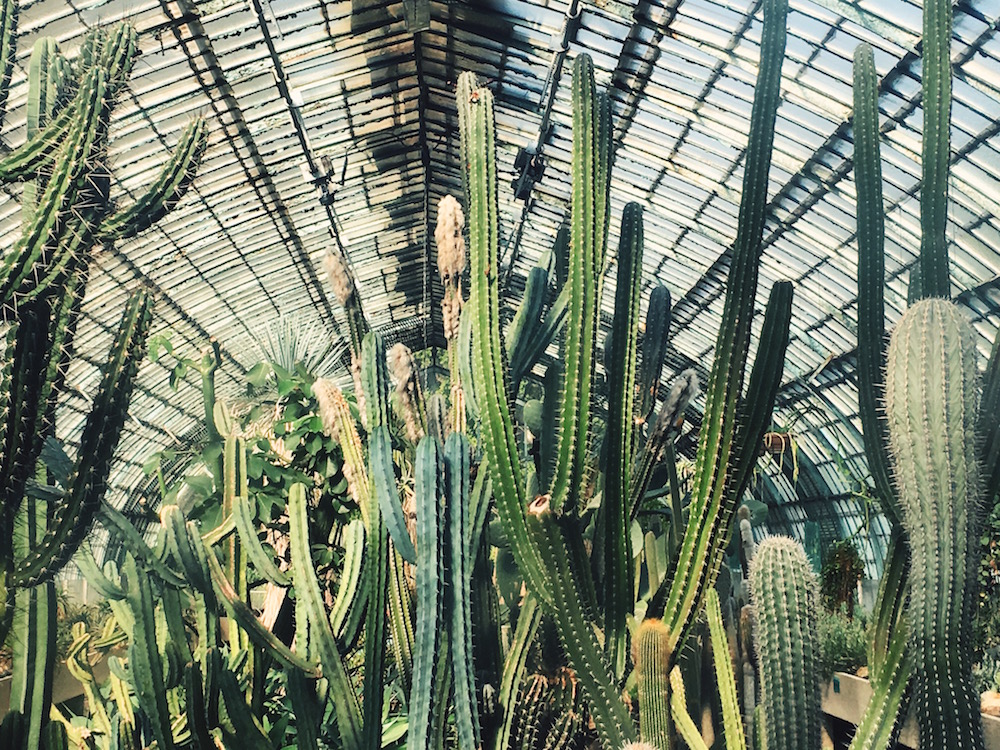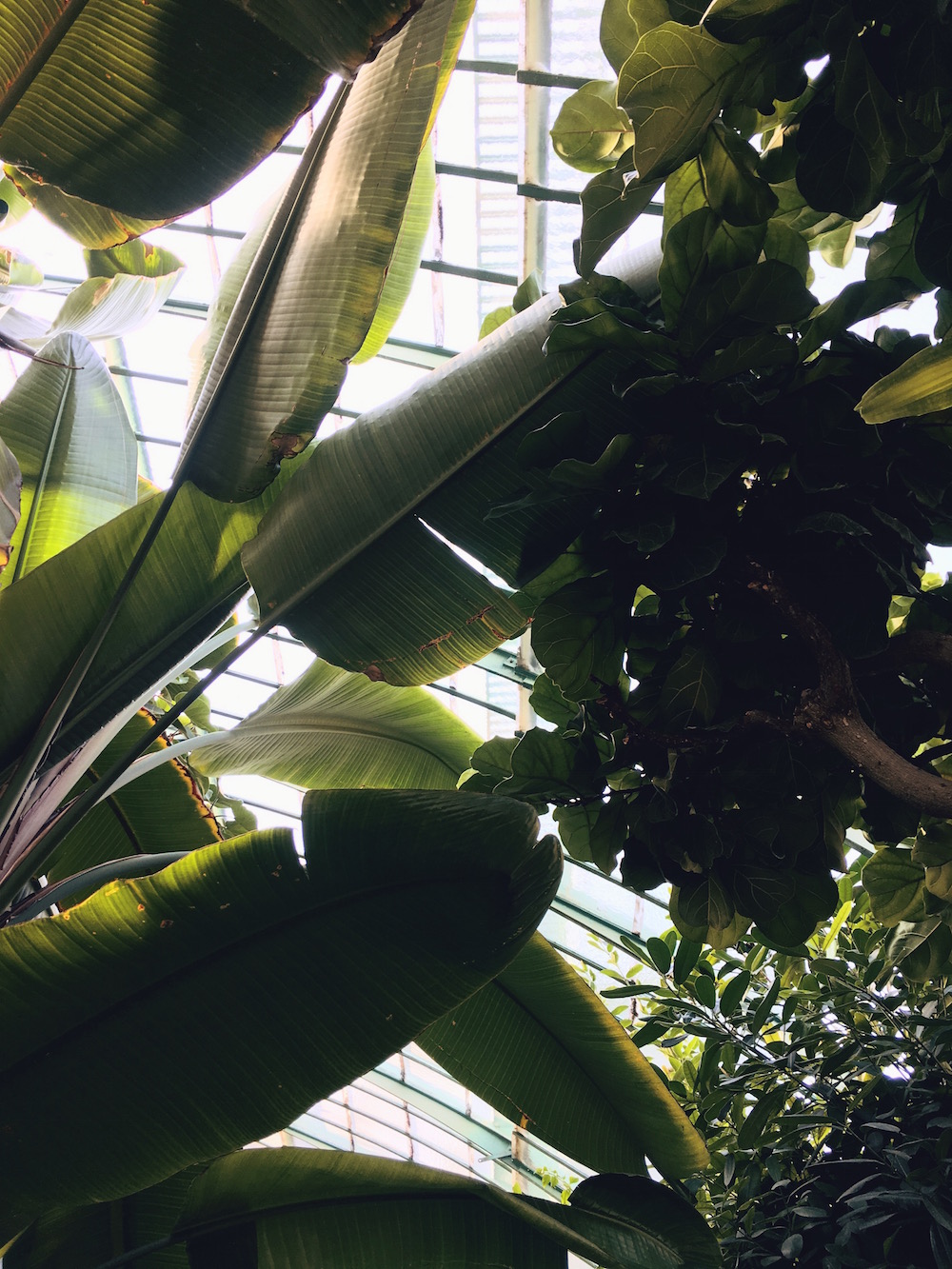 The real Beverley Hills Hotel wallpaper ↑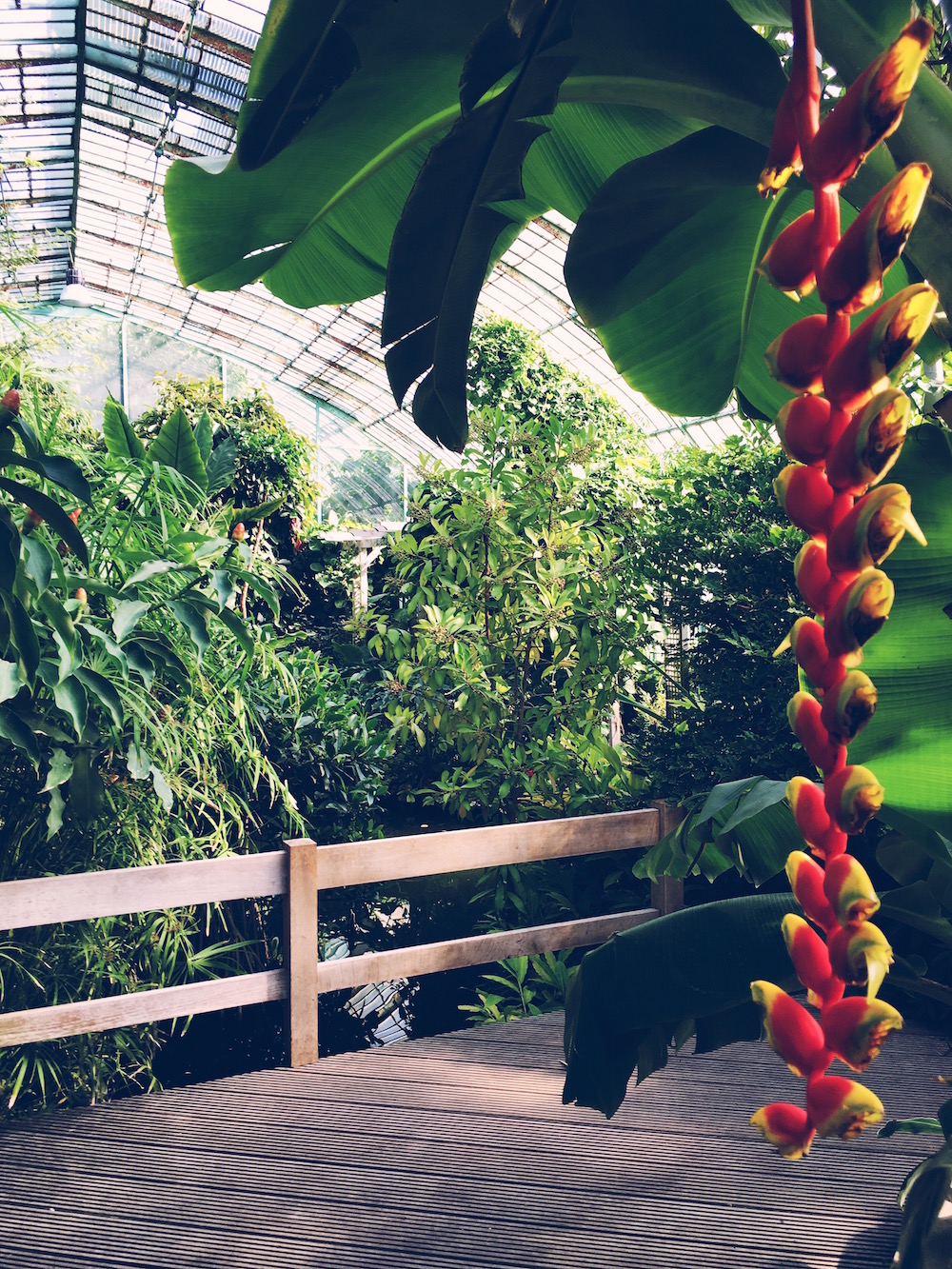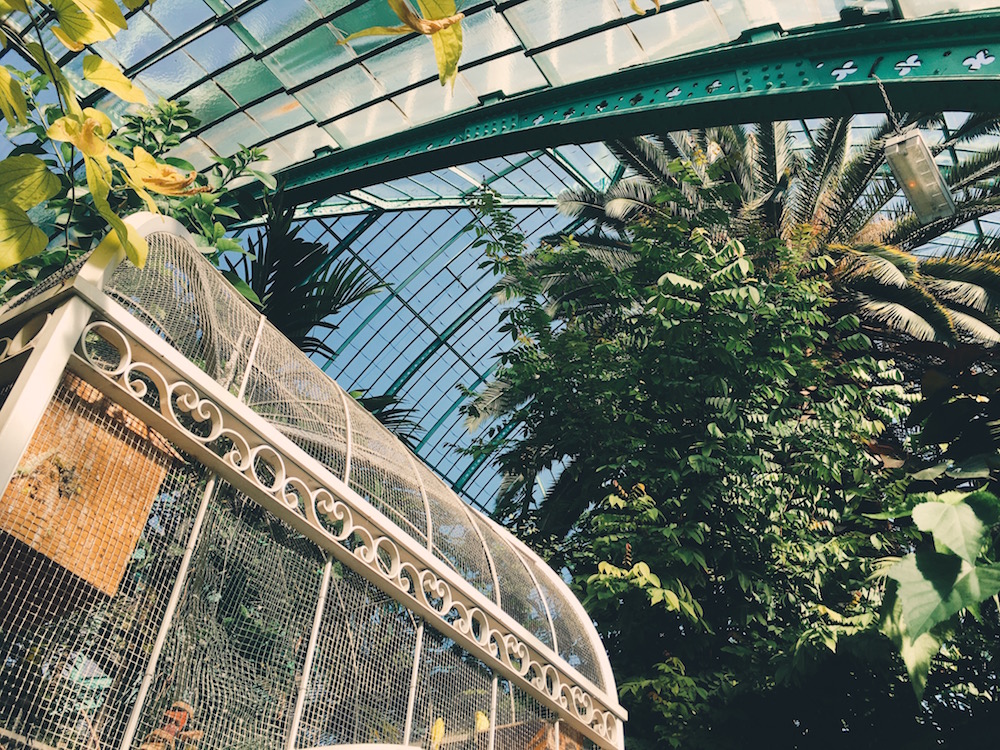 The tropical birds are the soundtrack to your picnic…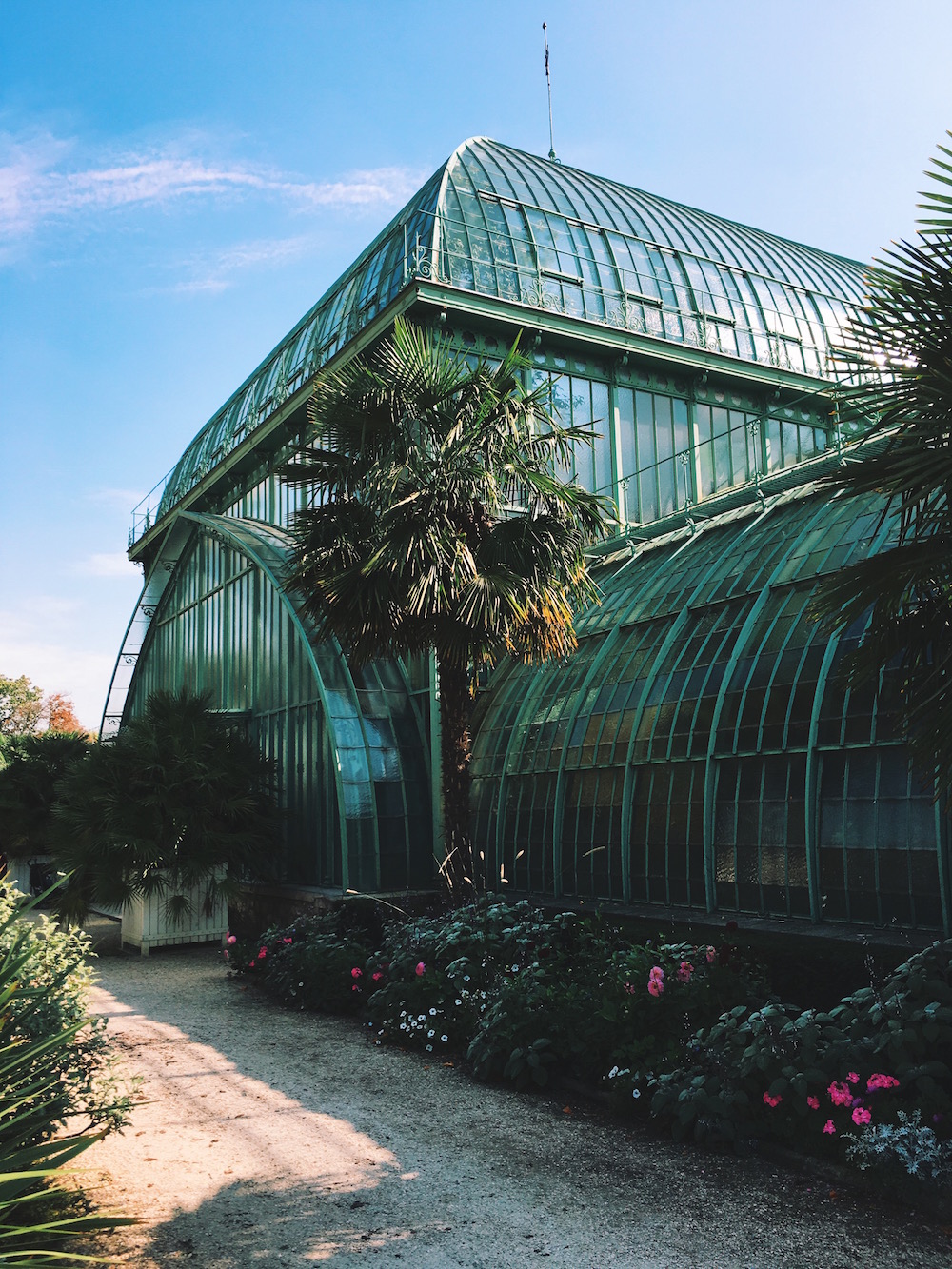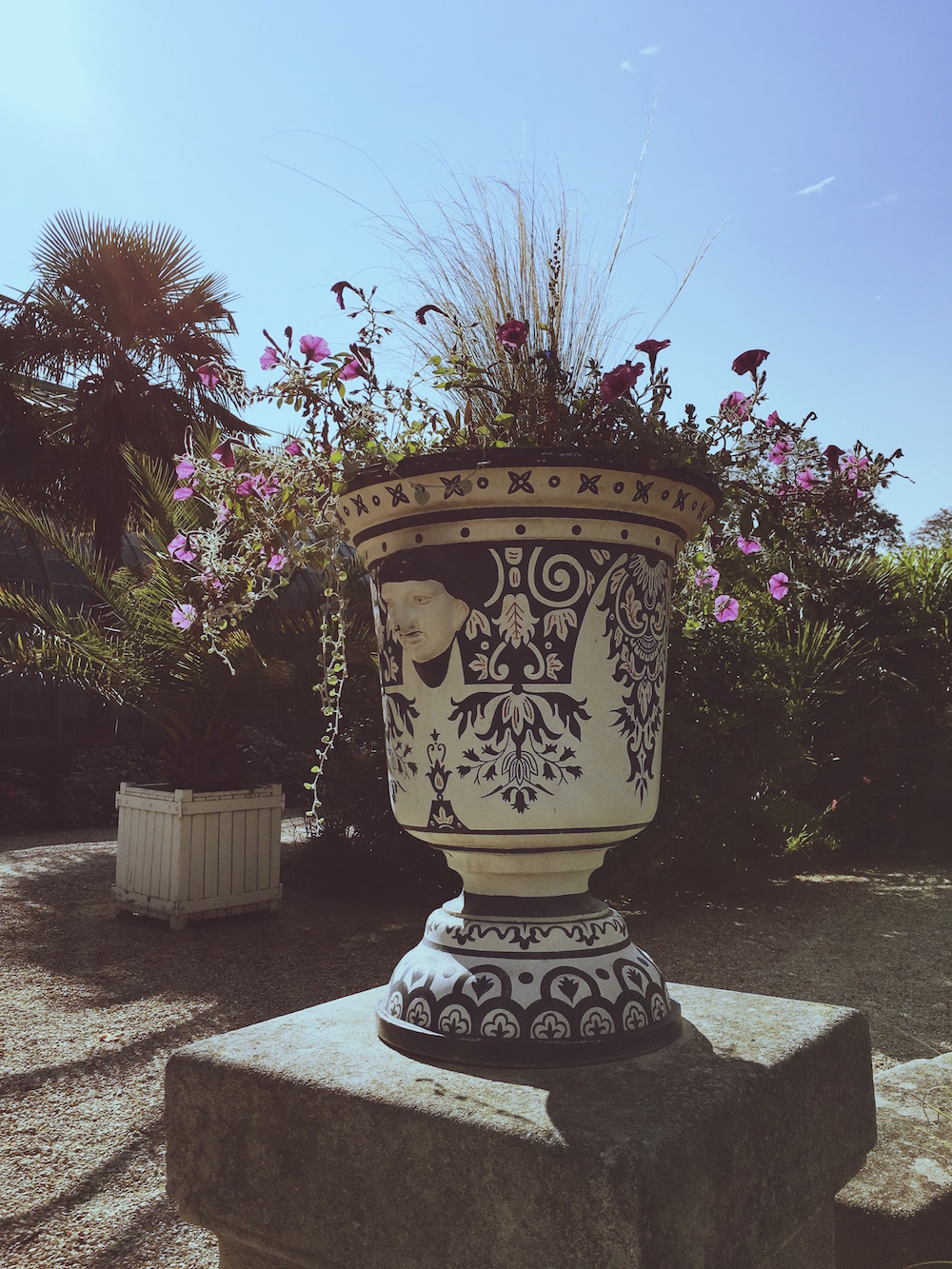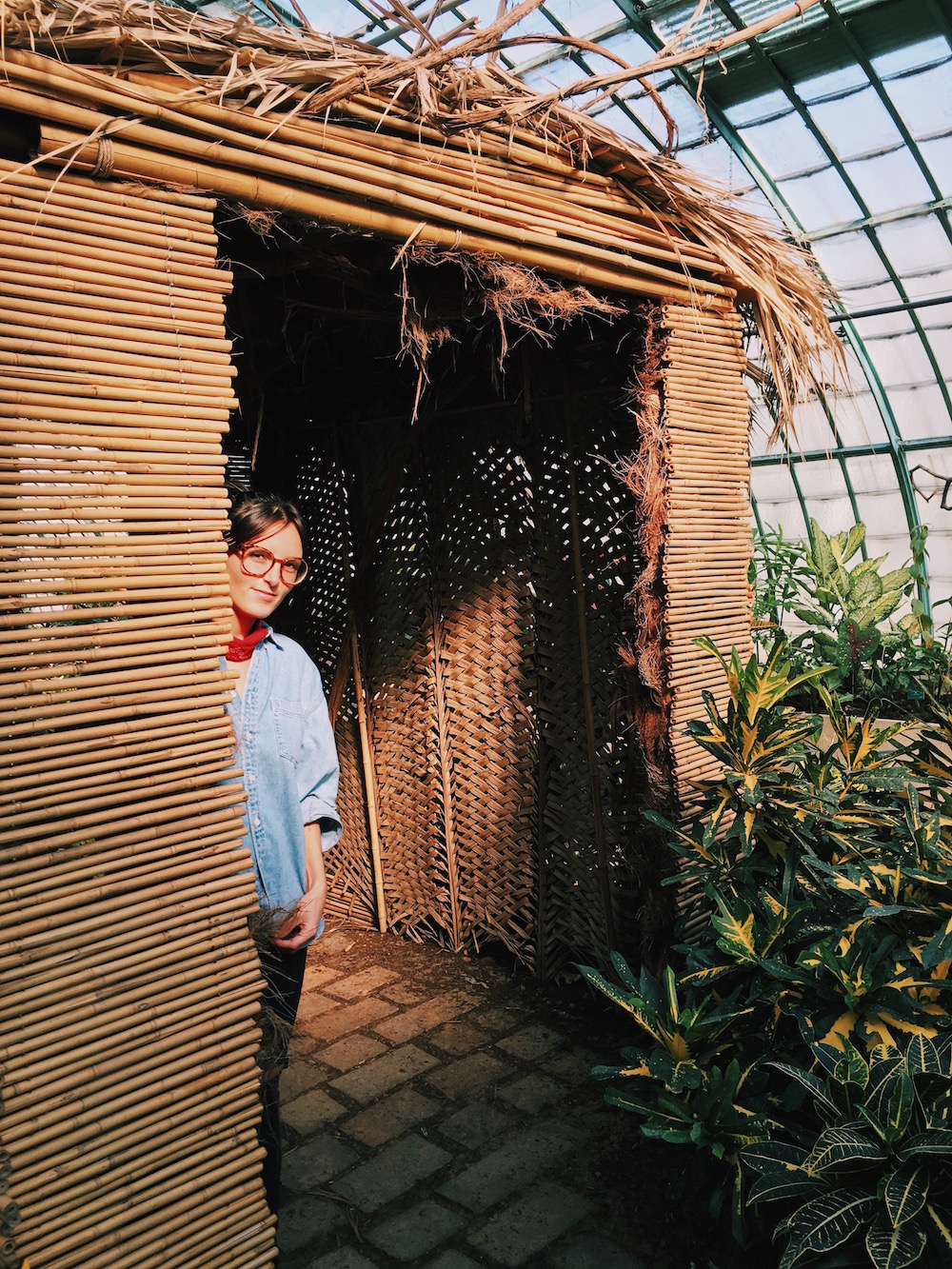 If you need me this winter, I'll be in my Tiki hut!
Visit the Jardin des Serres d'Auteuil at 1 avenue Gordon Bennett, 75016 Paris, Metro: Porte d'Auteuil.
2. A Bikini Brunch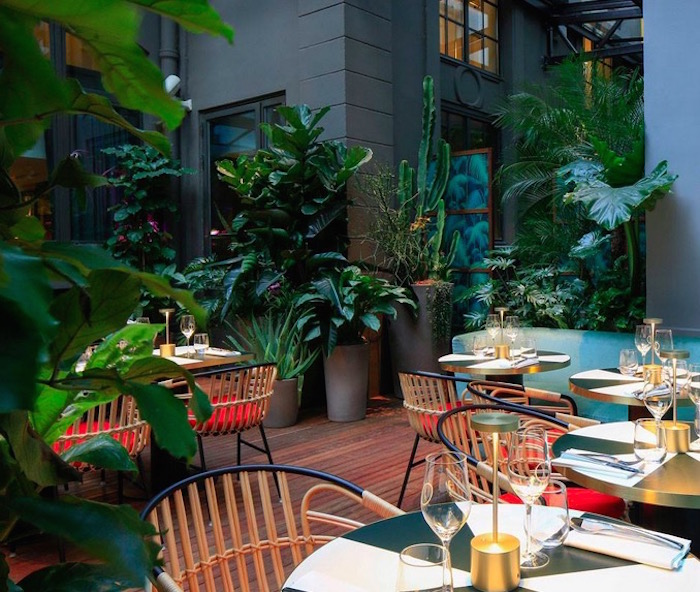 Winter usually means two things: hibernation and eating cheese fondue. But this fall, I'm not quite ready to let go of those fresh summer menus of crunchy salads, light wraps, steamed market fish and fresh smoothies (with a bit of rhum in there).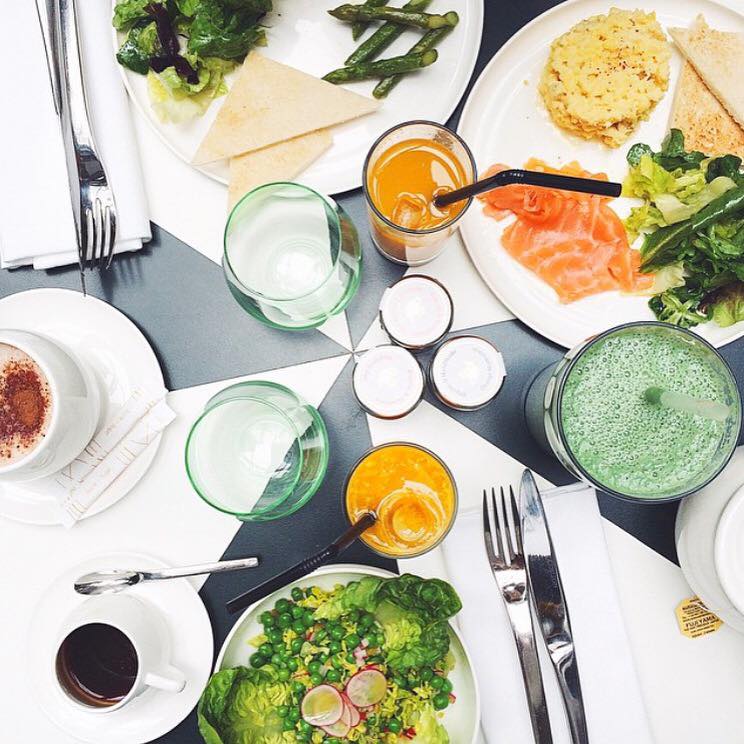 And what better setting to hold on to your bikini body regime than an urban amazonian jungle?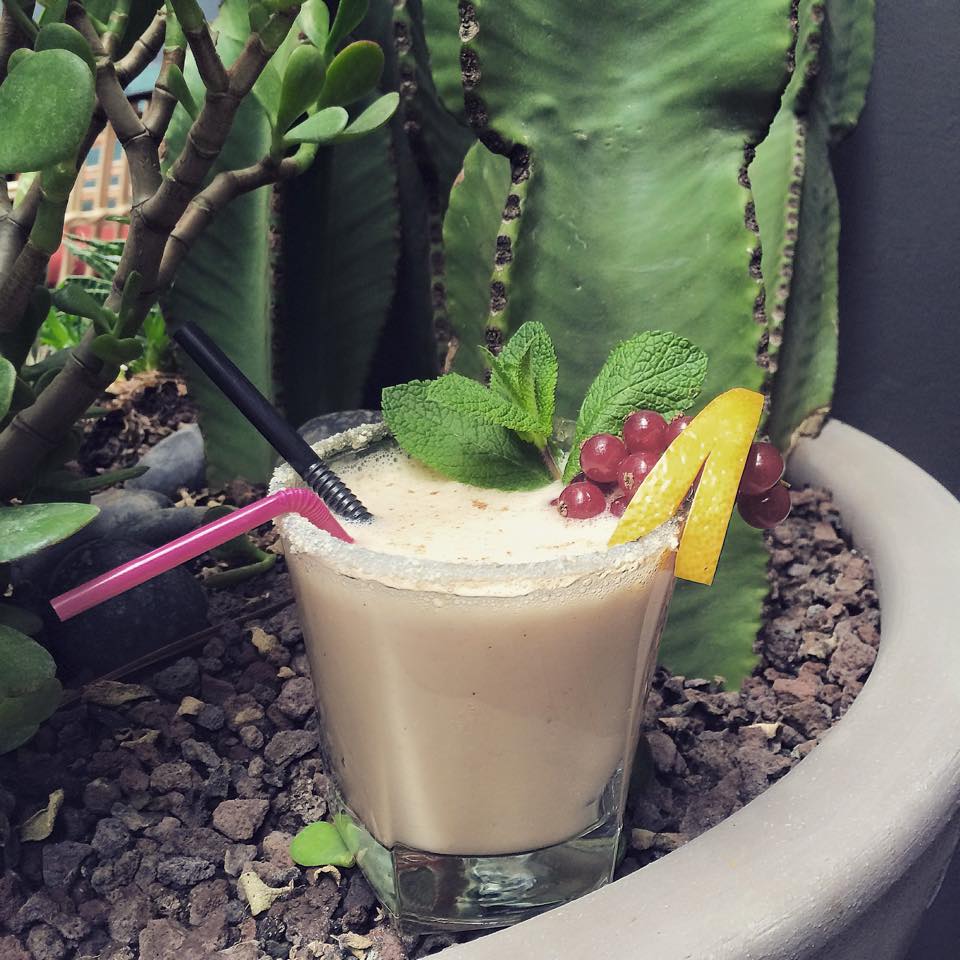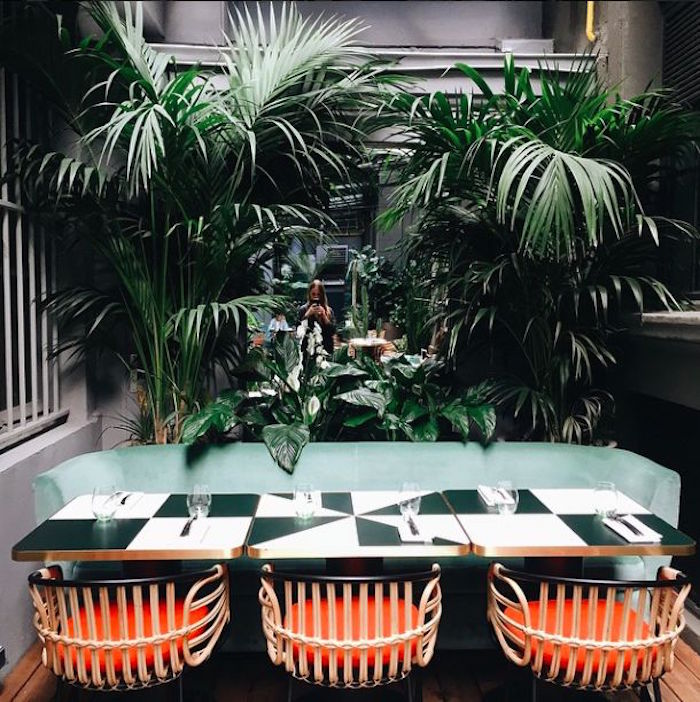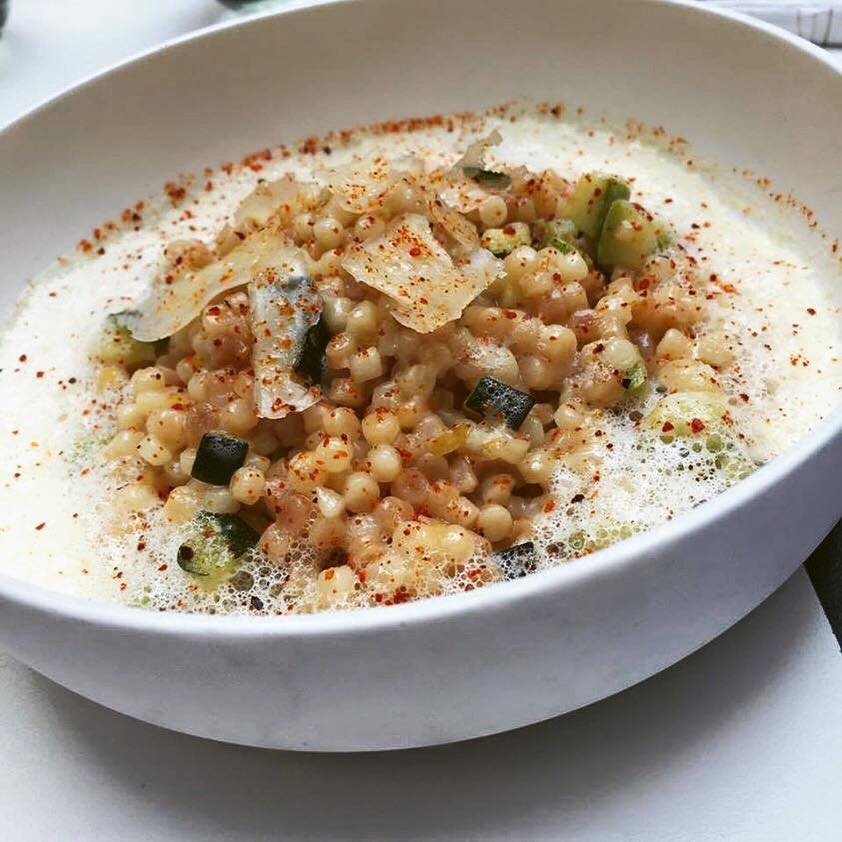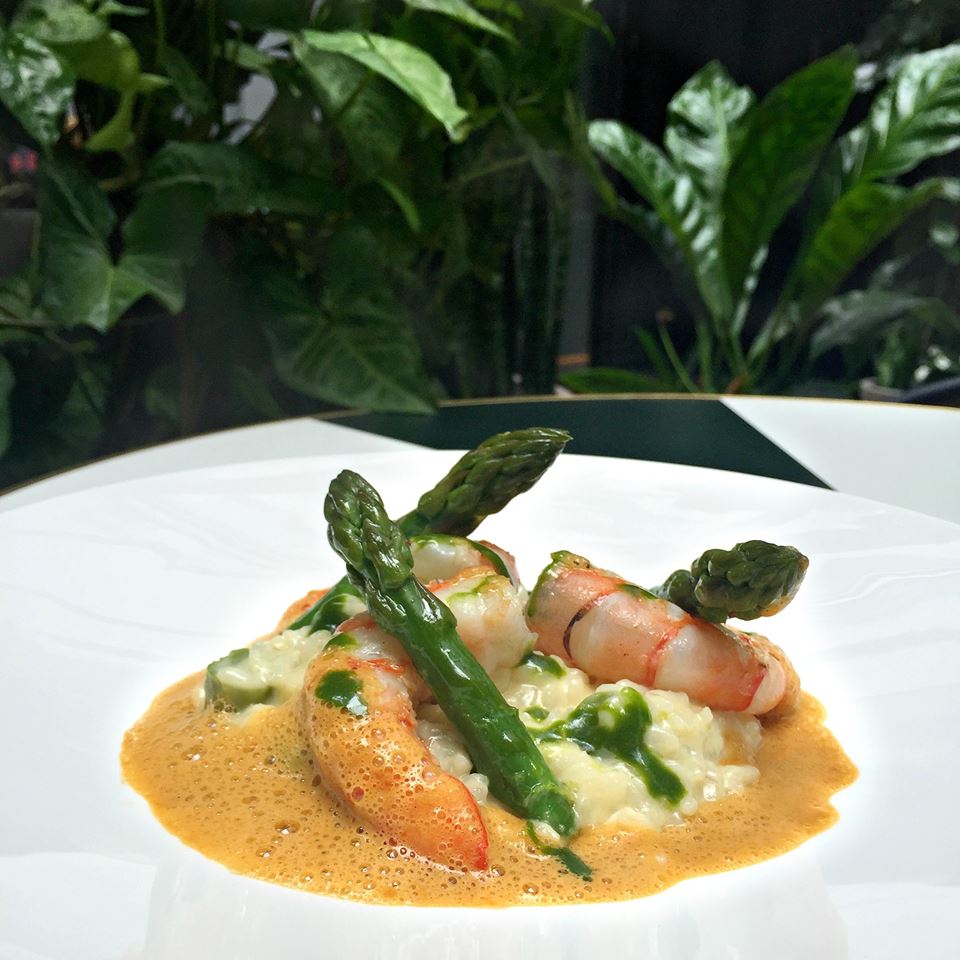 Under a sprawling glass roof, surrounded by tropical plants and chic design while lounging on rattan chairs that remind you of that holiday in Hawaii, escape for breakfast, lunch, dinner or Sunday brunch (€35) at Le Sinople. You can even take a dip in the pool after if you become a member of the health club it's connected to.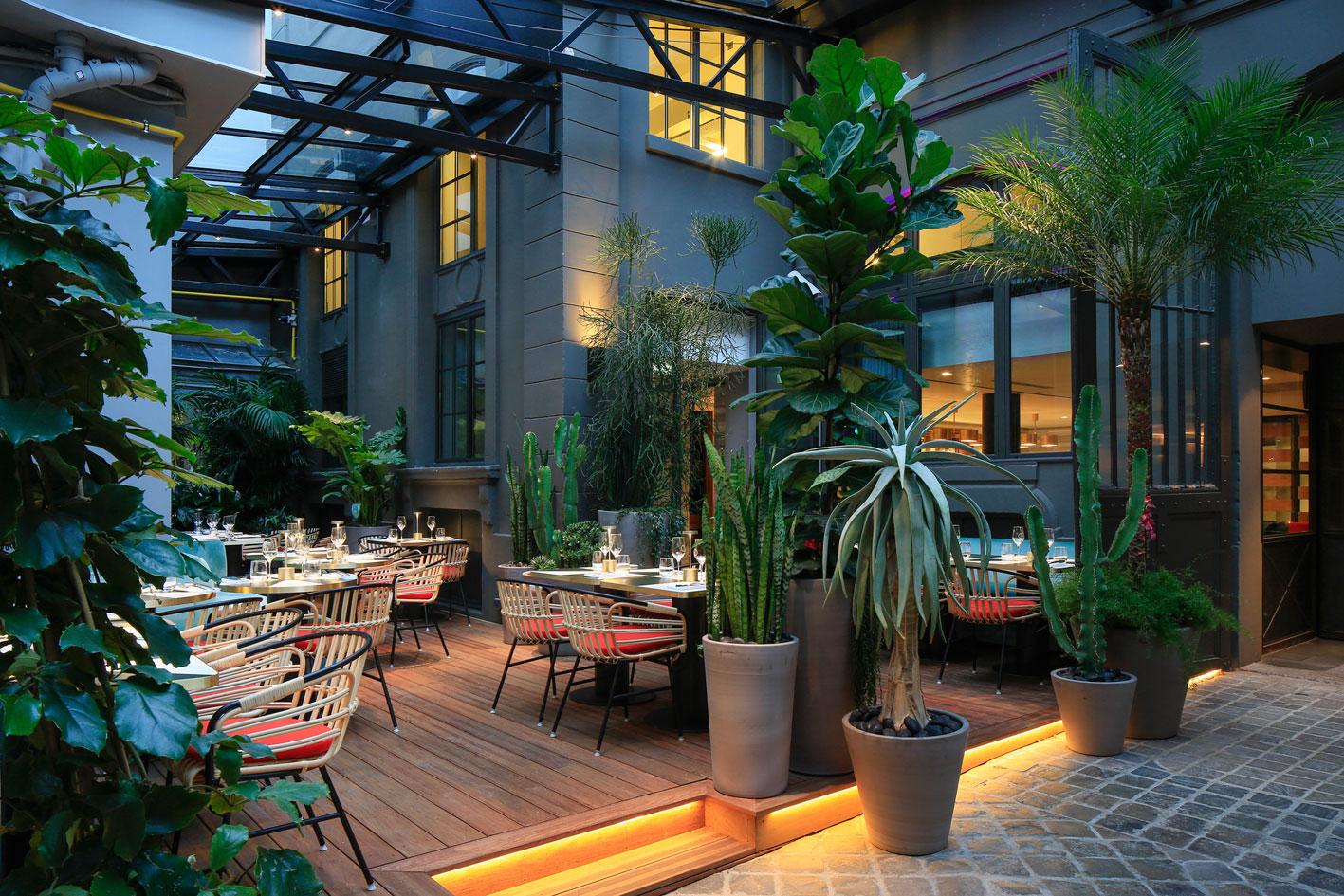 Le Sinople, 4 Bis, Rue Saint Sauveur, 75002, Metro: Sentier or Arts et Metiers.
3. Havana Nights in Paris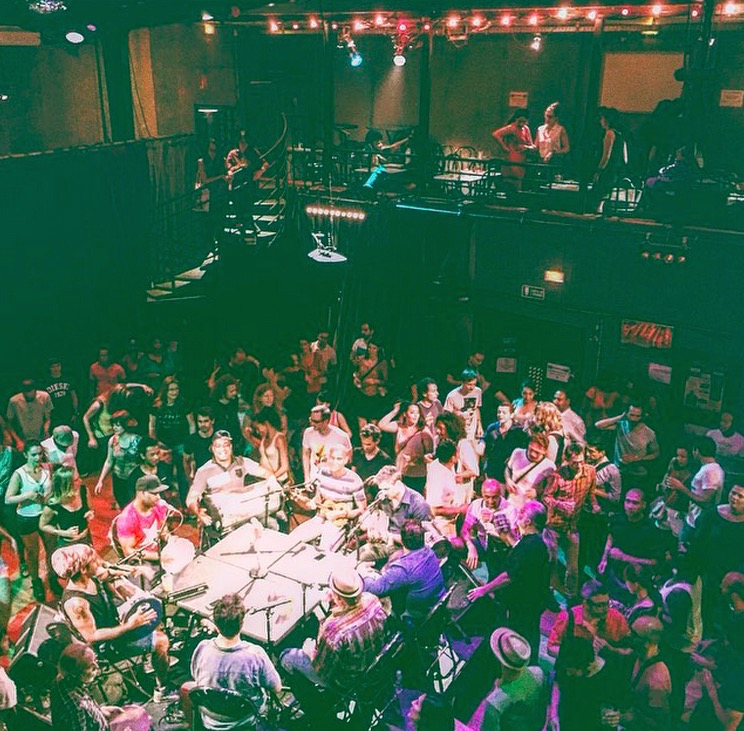 If Dirty Dancing is one of your favourite movies, then this will be one of the best unexpected night outs in a while. Meet Paris' Latino community, dance your butt off around a live band set up in the middle of the floor and feel like you're in South America for the night.
The Studio de l'Ermitage in a vibrant concert and dance space set in an old Parisian biscuit factory in Menilmontant. They're best known for their Latin American nights; upcoming dates include a Cuban and Samba night on the 10th October, Cumbia on the 17th October and Salsa on the 31st October. You can take a look at all of the events on their page here. Buying tickets online is advisable as these nights really do sell out. Ladies, wear comfortable shoes and bring a fan!
8 rue de l'ermitage, 75020, Metro: Menilmontant.
4. A Portal to a Provençale Courtyard

Provençale pottery, olive trees, tiled floors, country chairs, rustic plates and authentic southern cuisine. It might not be a portal to the trendiest restaurant in Provence, but you can't help but fall in love with this unexpected dose of southern sunshine when you leave behind the dull concrete behind you and step inside Le Sud.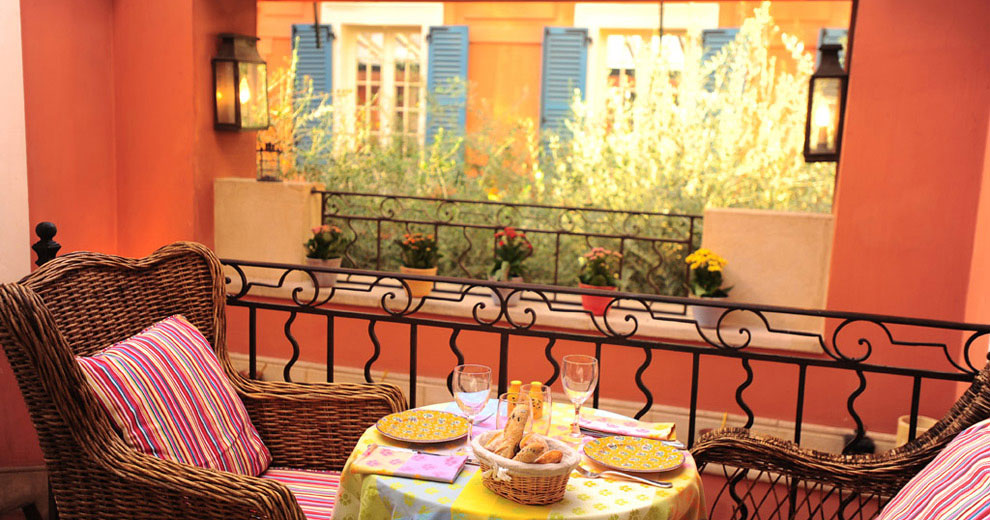 It's sort of like dining on a the set of a tv show in a Provencale village, except the olive and orange trees are very much real thanks to the sunlight coming through the glass roof. The effort they've gone to in re-creating Provence right here in Paris will charm you as much as the country bumpkin specialties on the menu.
Le Sud, 91 Boulevard Gouvion-Saint-Cyr, 75017, Metro: Porte Maillot.
5. Tropical Cave Dwelling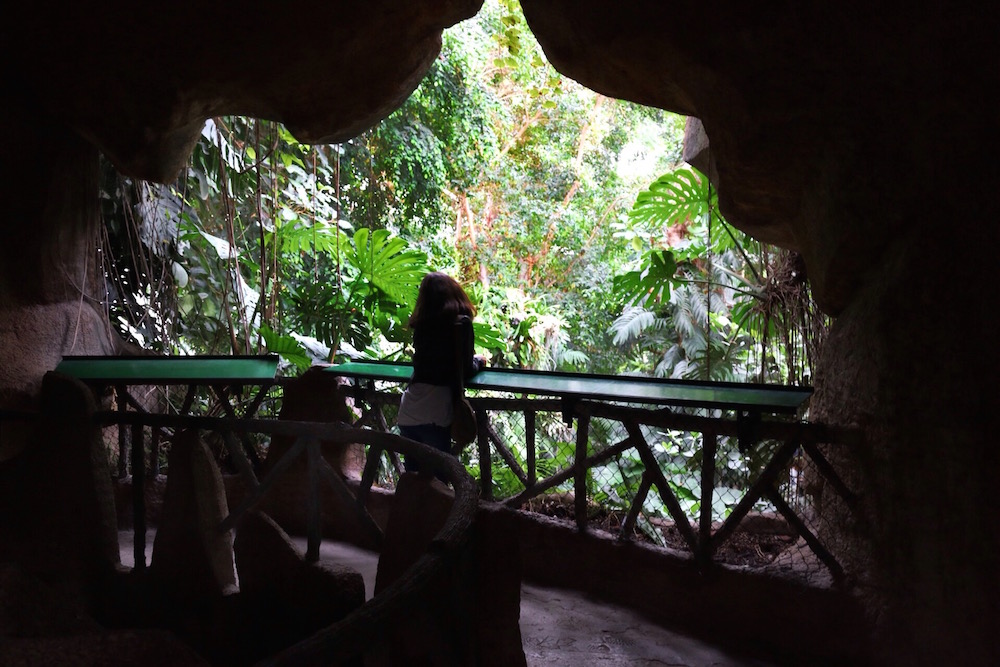 If Indiana Jones ever wound up in Paris waiting for his next adventure, I'd expect you could find him here, gazing out from his cave over the tropical jungle near the river Seine…
These Parisian greenhouses has been part of the Jardin des Plantes for 400 years. Les Grands Serres are much more vast in height, wilder and more humid than the greenhouses of the 16th arrondissement. Perhaps less fit for a spring-like picnic, more appropriate for nostalgic explorers and tomb raiders.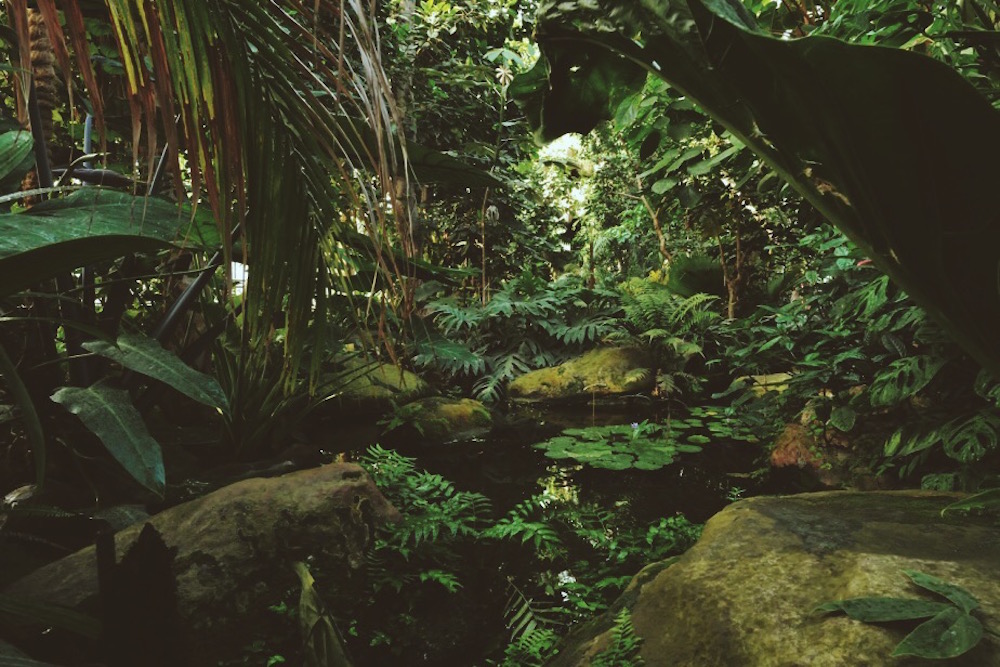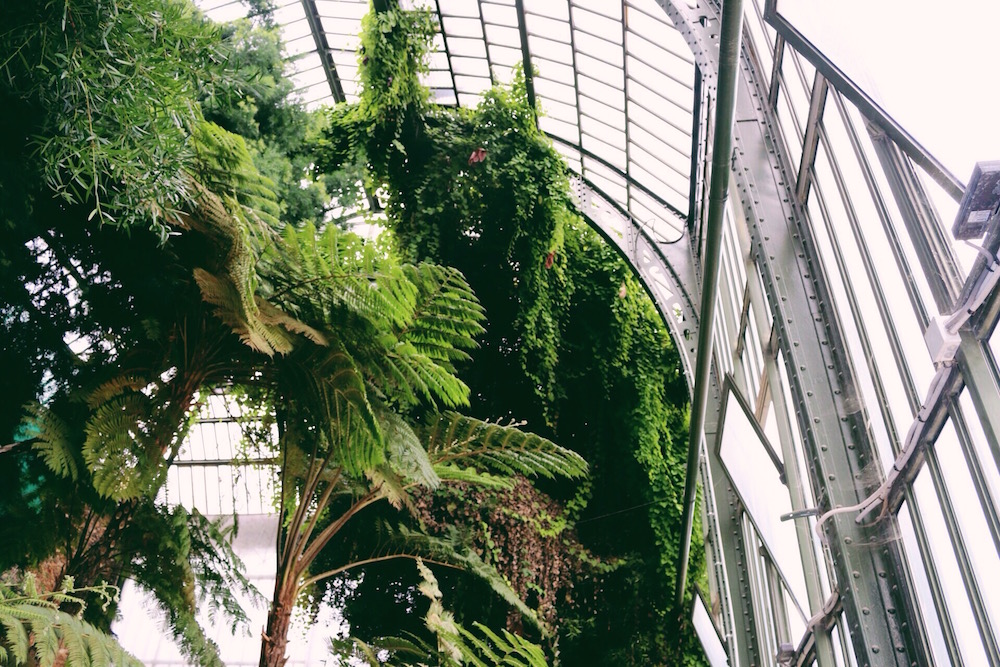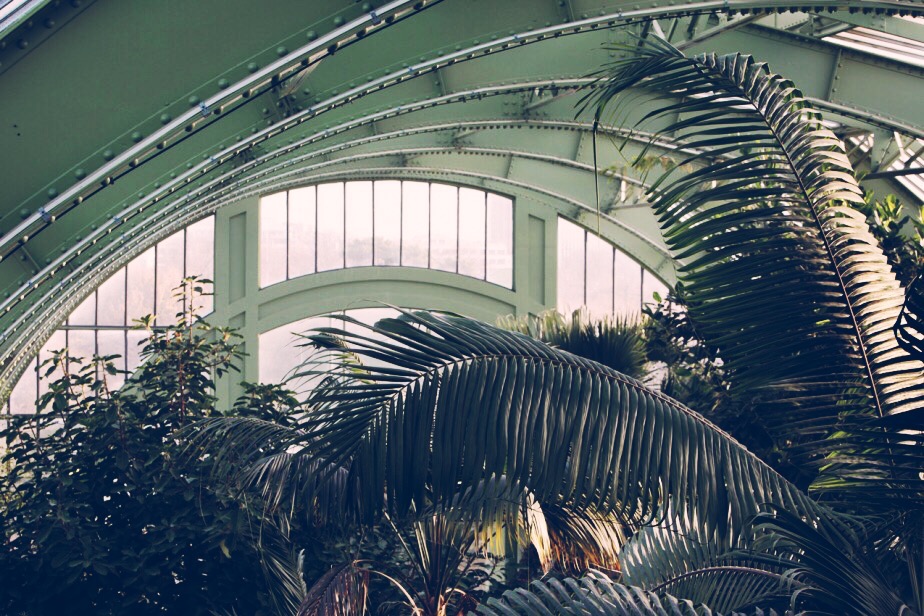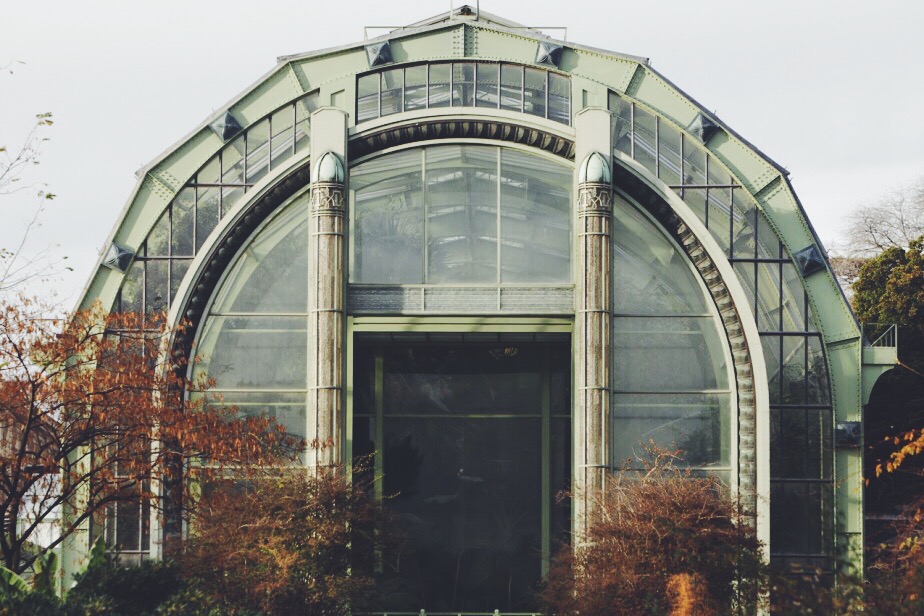 Unlock my vault of Parisian secrets, seven years of discoveries now all in one place. Order your copy of "Don't be a Tourist in Paris".