1. A Vast, Private Collection of Tiny Folk-Art by Unknown Artisans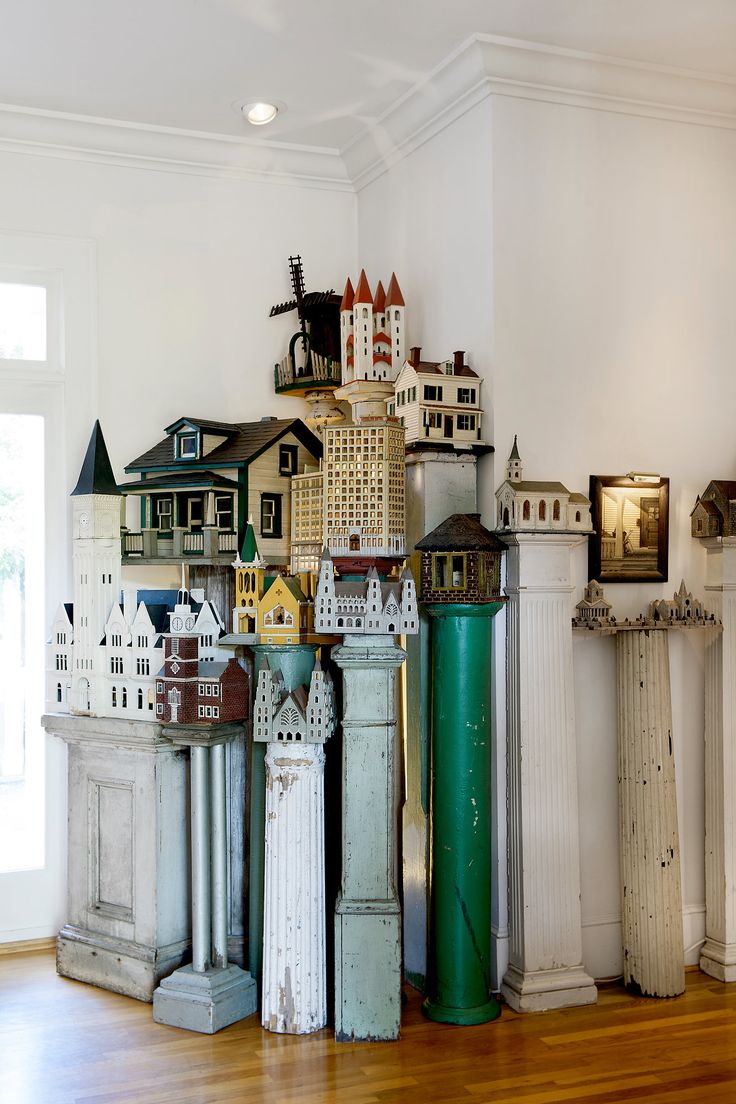 Few know exactly what to call the collection of Americana that fills Steven Burke and Randy Campbell's Greek Revival compound that fills Steven Burke and Randy Campbell's Greek Revival compound in Hillsborough, N.C.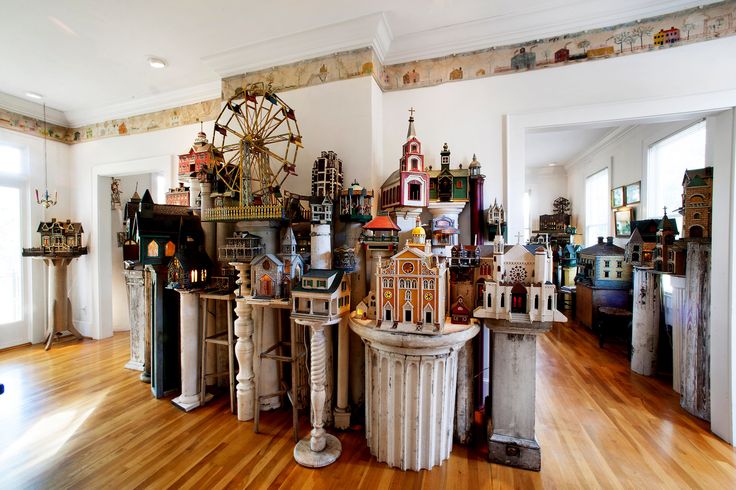 "Neither common nor rare, they have never taken shape as a category of American artifact."

Some are expertly done, others crudely executed out of repurposed materials like old food tins or uncooked macaroni. Some are meticulous replicas of national monuments; others are creative renderings of familiar building types … There are no dollhouses, birdhouses or architectural models here. All of these structures are purely decorative.

Some of the structures may have been built to go with toy train sets, Mr. Burke said, and a few were handmade copies of a mass-produced Lionel building that sold for $3.50 in the 1930s. But for the vast majority of the collection, there is no record of provenance or anything else – including who made it and when.

The lack of documentation may explain why this sort of folk art has failed to capture the imagination of collectors. Mr. Burke said he picked up some of the modest buildings for less than $5 each. 


Full article and slide show found on the New York Times.
2. Wonderland Arcade, 1968




Found by The Retronaut. By the way, something like this still exists.
3. The Miss Navajo Beauty Pageant, which requires contestants to butcher a sheep and speak navajo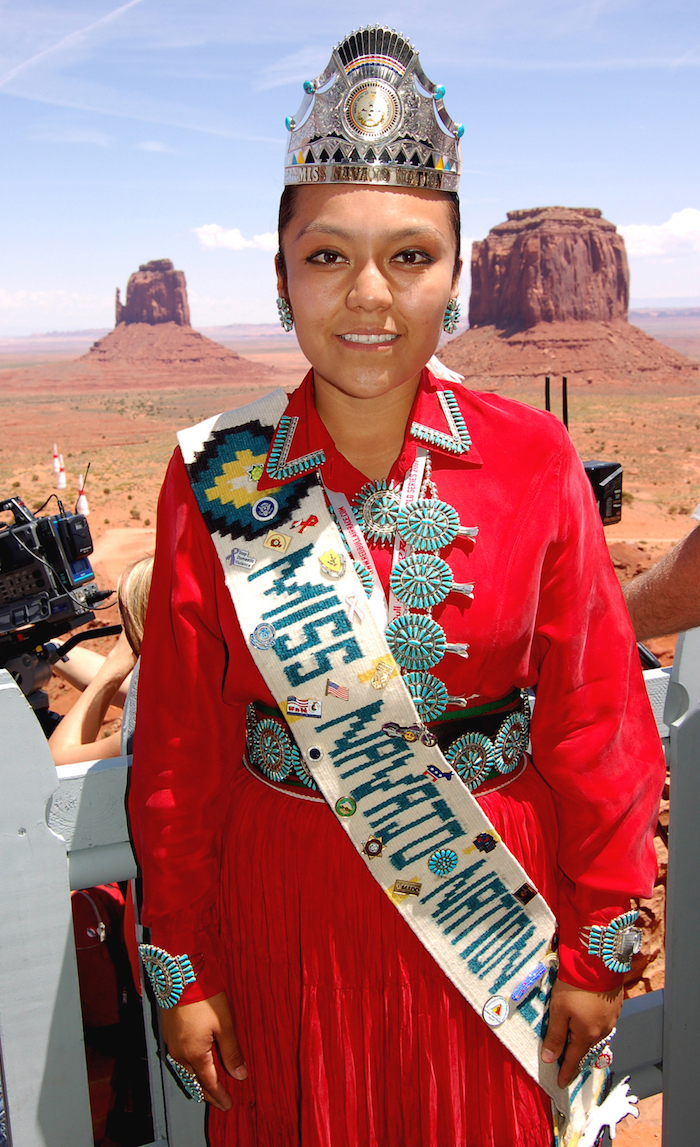 Instead of swimsuits and high heels, you get turquoise and moccasins. One of the talent competitions is butchering sheep, and speaking Navajo is a must. They must answer impromptu questions in Navajo, like, "What are you supposed to do with the sheep's head?"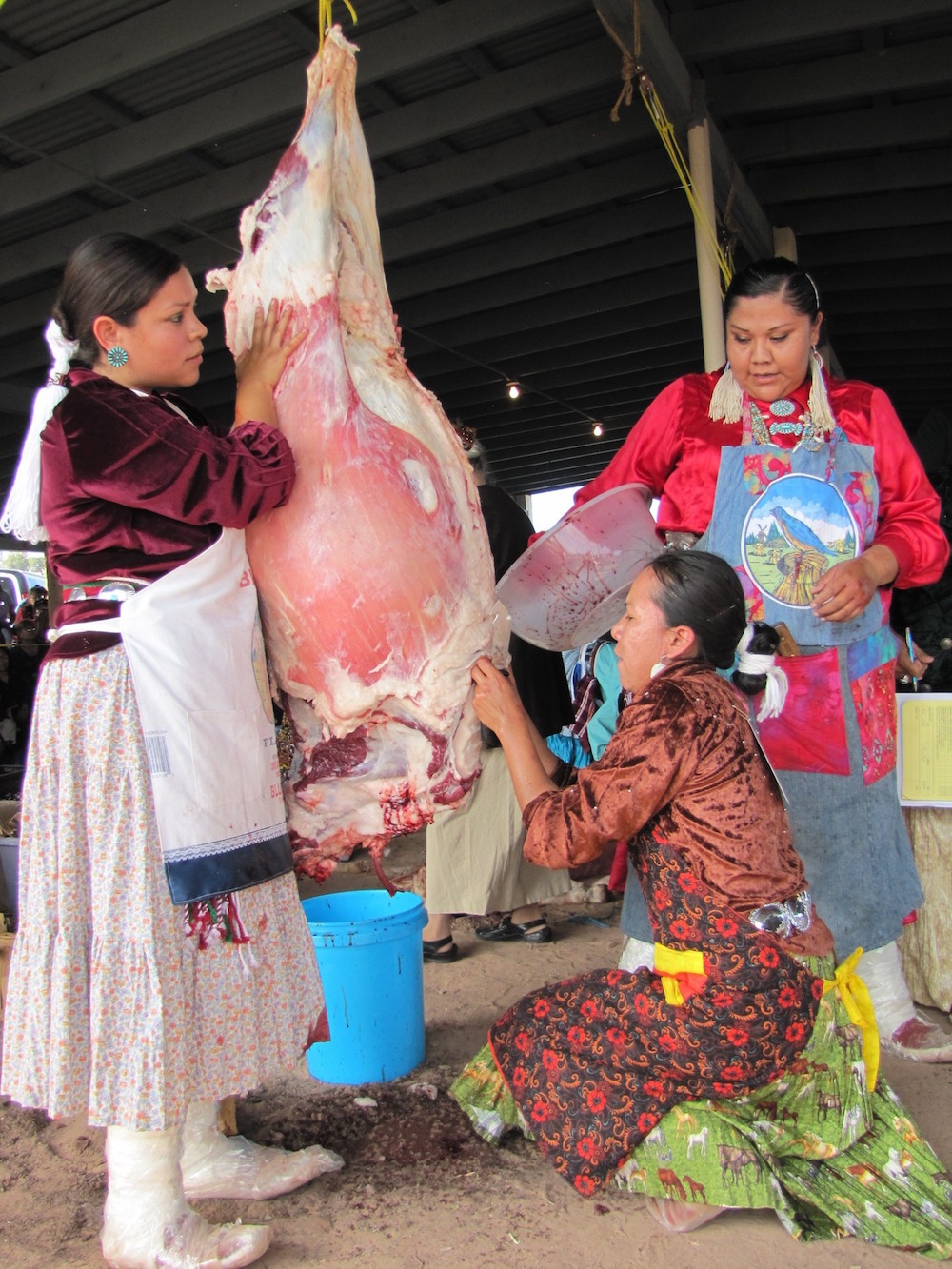 Listen to their story found on NPR.
4. The Remains of an East German Cold War Amusement Park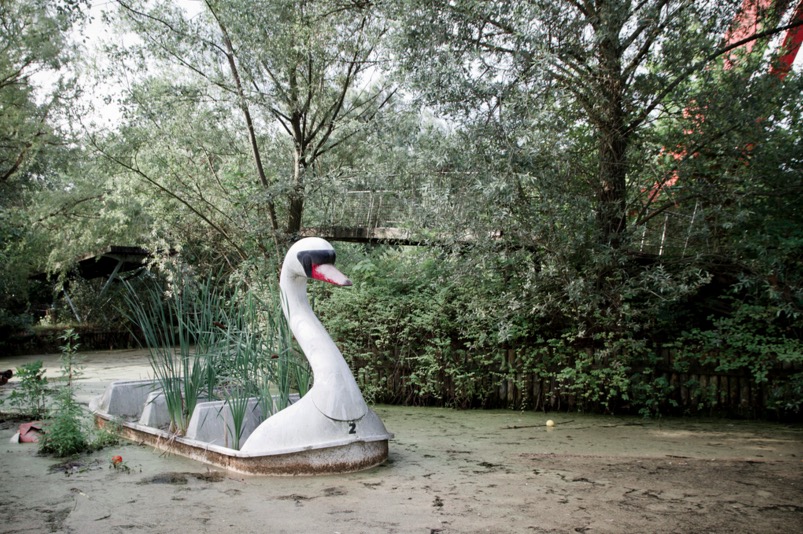 Spreepark was an entertainment park in a district formerly part of the GDR-controlled East Berlin. It was the only constant entertainment park in the GDR. Since 2002 the park has not opened for visitors. Debts at a level of €11,000,000 remained and the area was allowed to fall into disrepair. The Ferris wheel still stands, but has not operated since the park's closure, likewise, the remains of other attractions can still be found on-site. 
More info on the park on Wikipedia and see more photos by Gabriele Kahal here.
5. An Elephant Appears to Emerge from a Cliff Face in Iceland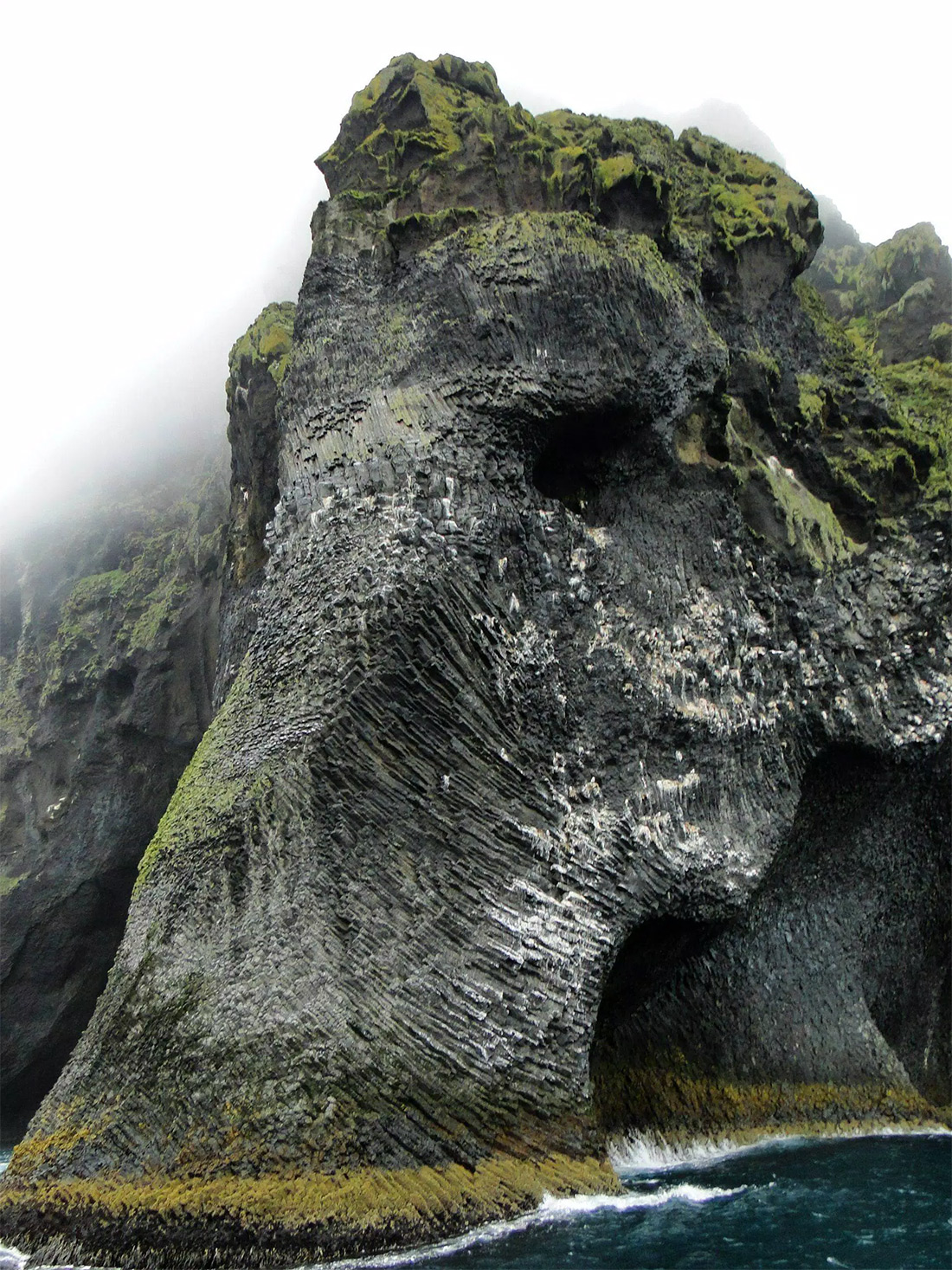 A natural rock formation off the coast of Iceland that looks like an imposing elephant with its trunk dipped in the Atlantic. Located on the island of Heimaey. Found on This is Colossal, more photos on Flickr.
6. A 16th Century Church that just Emerged from its Watery Grave Mexico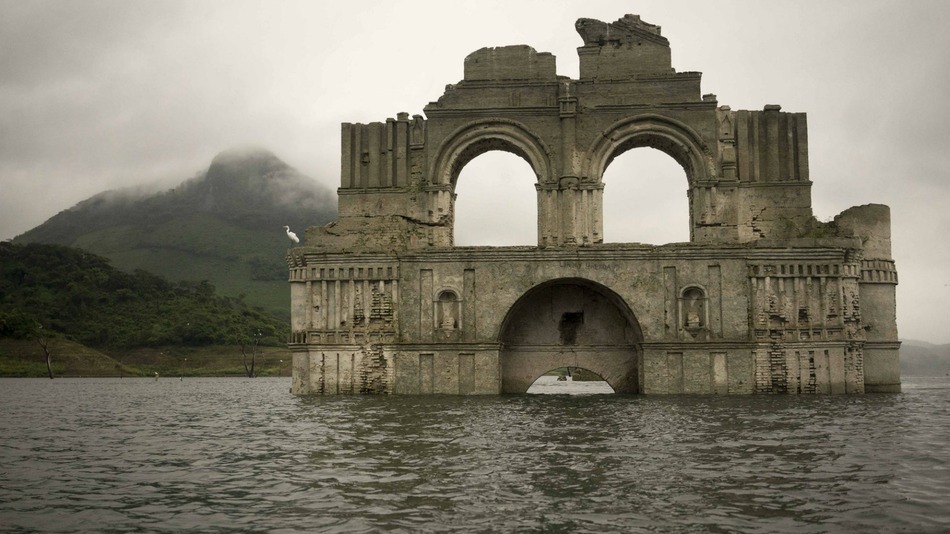 "The church was abandoned due the big plagues of 1773-1776," said architect Carlos Navarete, who worked with Mexican authorities on a report about the structure.
A drought this year has hit the watershed of the Grijalva river, dropping the water level in the Nezahualcoyotl reservoir by 25 meters (82 feet).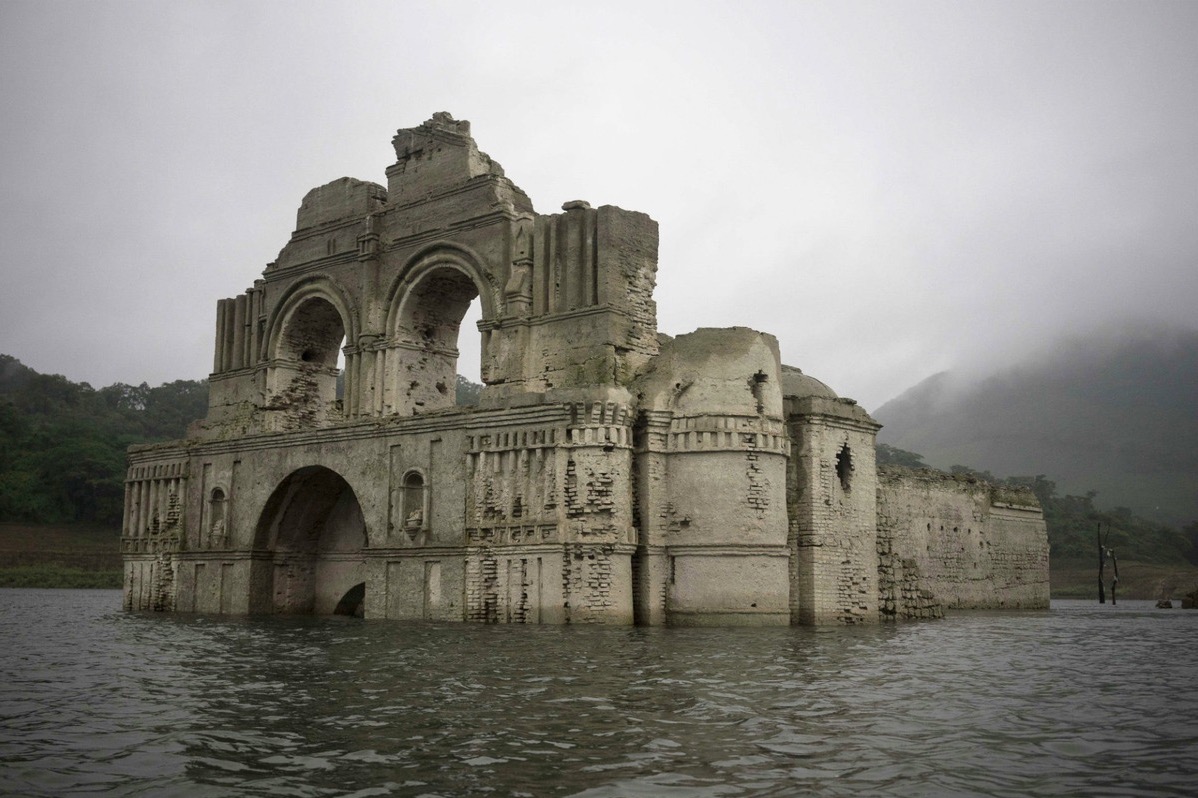 It is the second time a drop in the reservoir has revealed the church since it was flooded when the dam was completed in 1966. In 2002, the water was so low visitors could walk inside the church.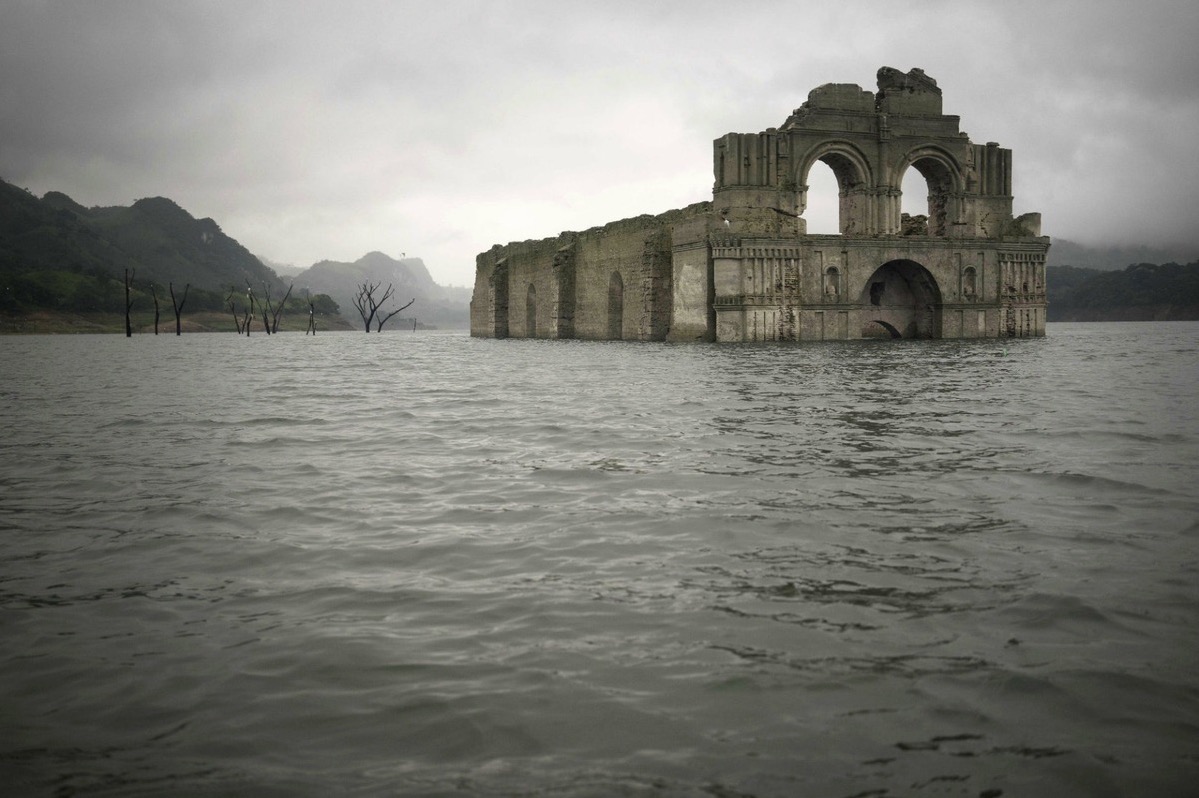 Found on Mashable.
7. Winston Churchill's Hidden War tunnels reopen in the White Cliffs of Dover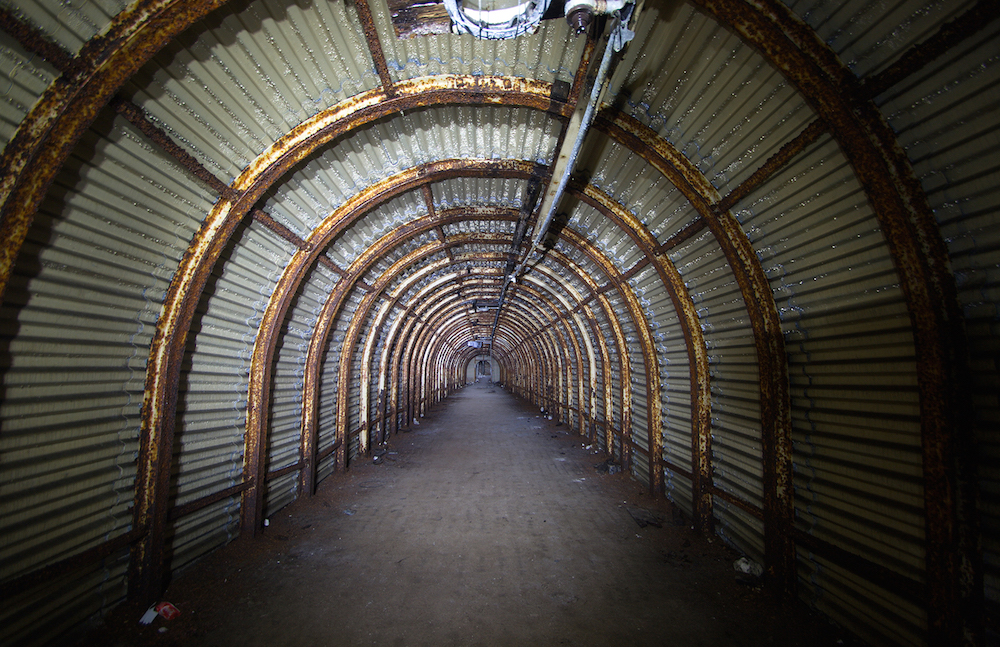 'With no public access for over 40 years, the tunnels remain much as they were when they were abandoned,' says Jon Barker, visitor experience manager at the White Cliffs. 'We've preserved both the natural decay and authentic atmosphere of the space.'
A labyrinth of tunnels, the Fan Bay Deep Shelter is reached by 125 steps down into the bowels of the white cliffs of Dover.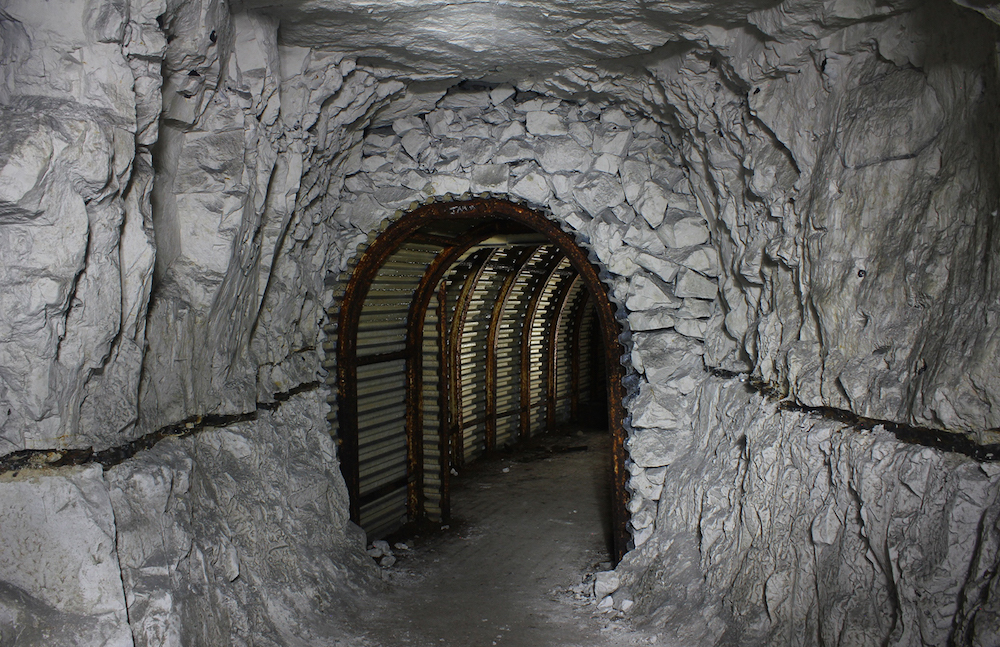 The tunnels, carved out of the chalk in just 100 days after a visit by Churchill, lie deeper than the nearby South Foreland lighthouse is high. The National Trust was astonished to discover three years ago it had inadvertently acquired the historic property, buried 23m below the stretch of cliffs overlooking the port which the charity bought through a £1.2m public appeal.
If you are over 12, "and in good health", you can now book a tour. Found via the Guardian.
8. Overlapping Photos of Past with the Present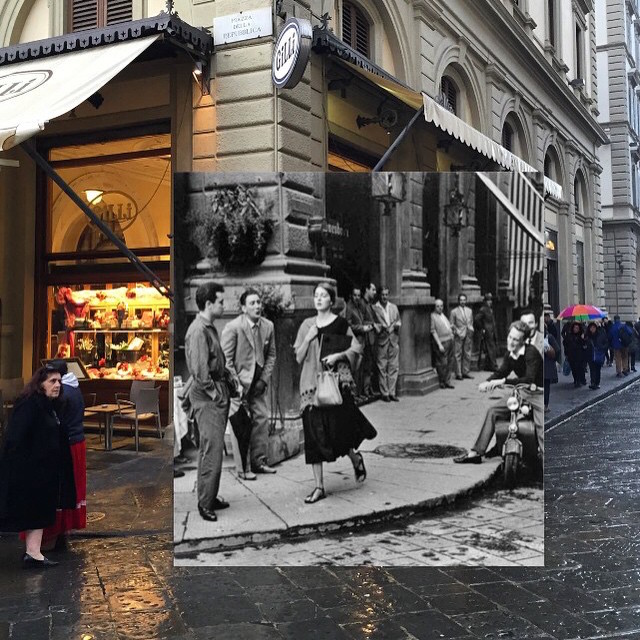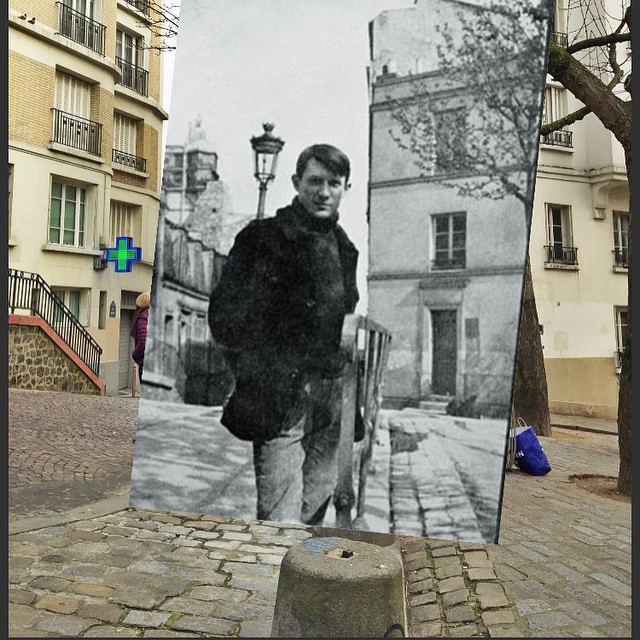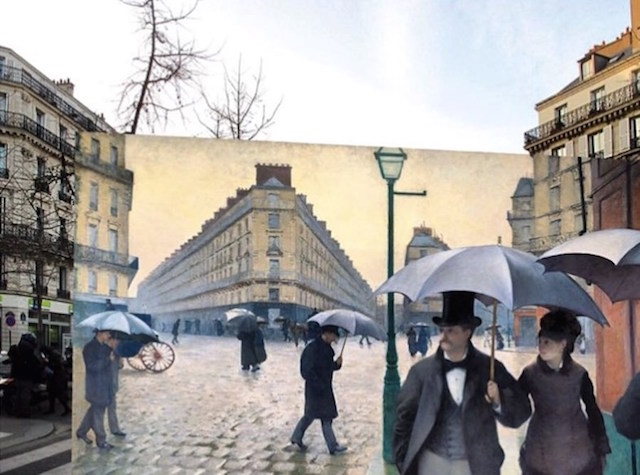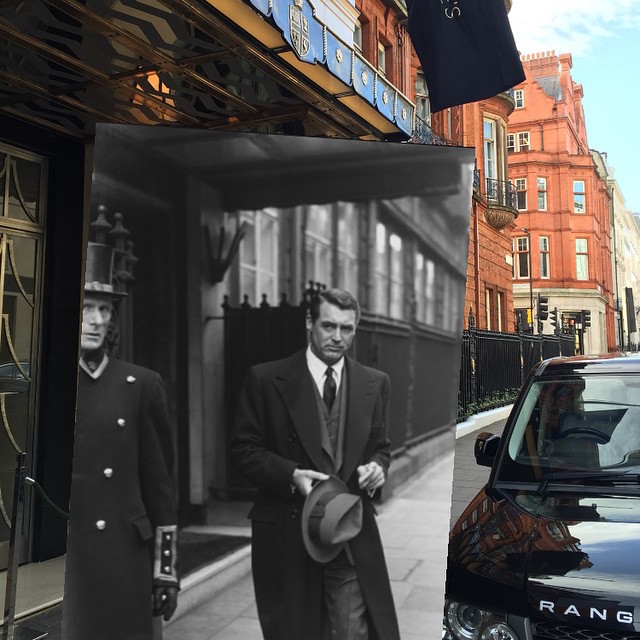 Esquire's fashion director Nick Sullivan demonstrates his perfectionistic eye for patterns by overlapping photos taken in the same location, decades apart. More found on My Modern Met.
9. Gustav Klimt Paintings Come to Life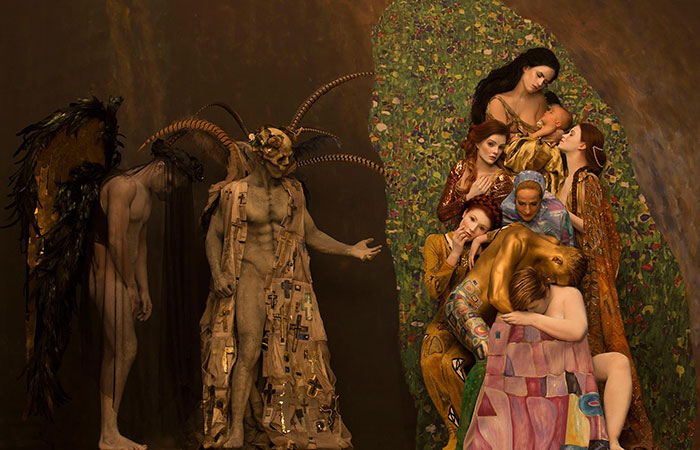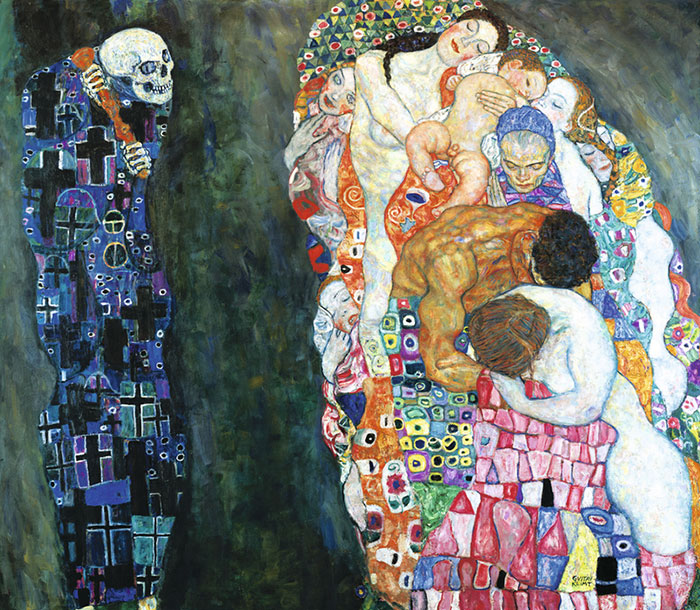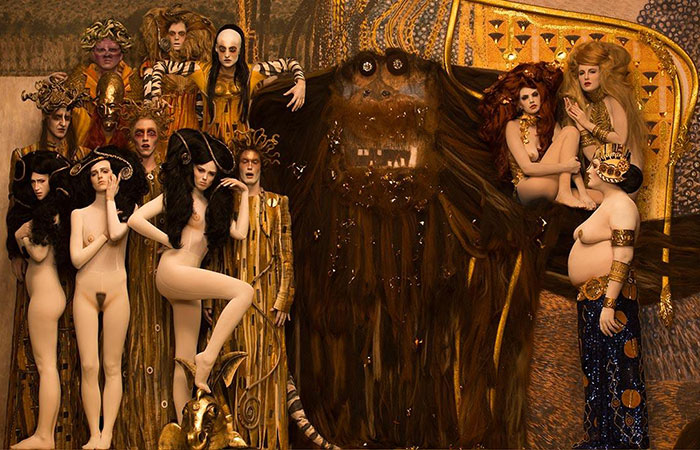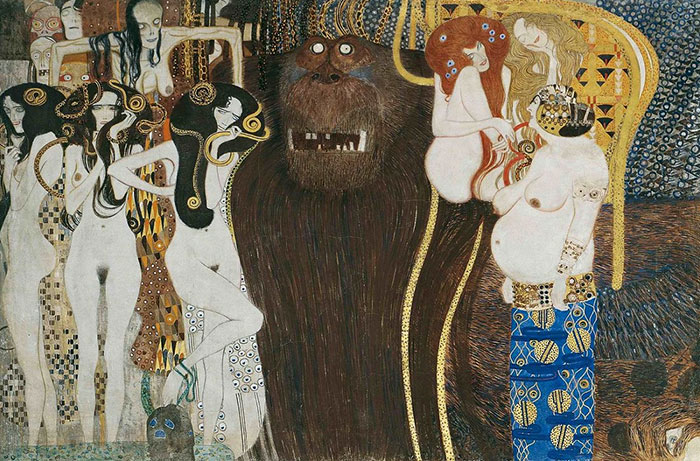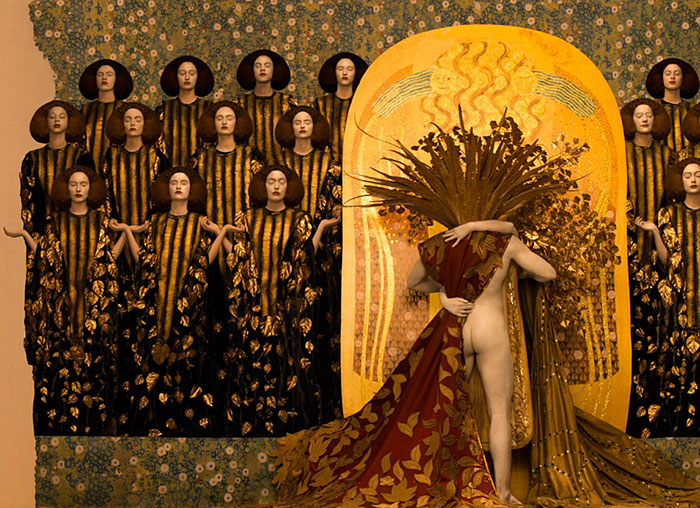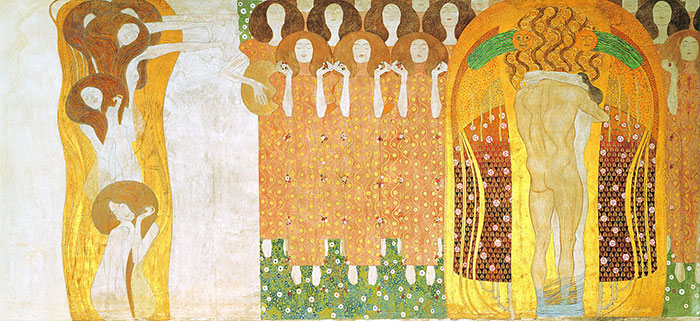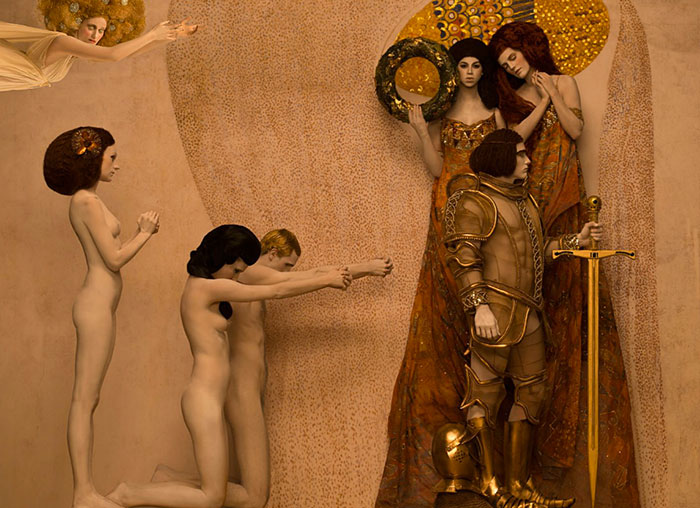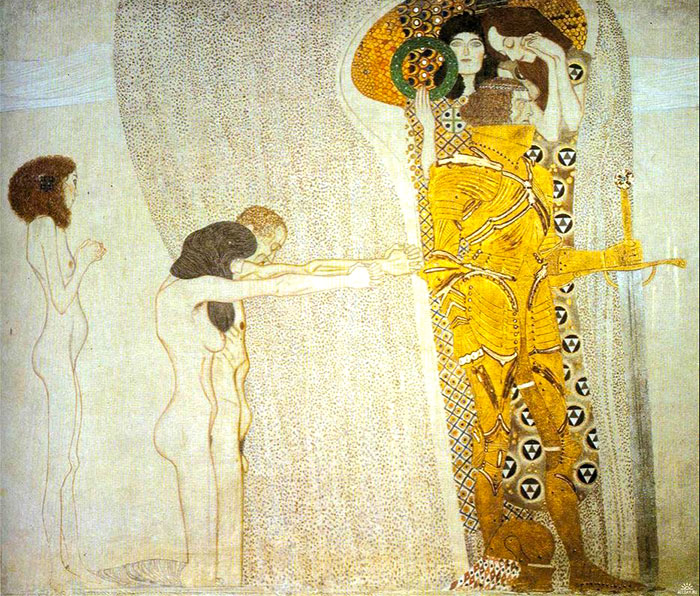 More found on Faith is Torment.
10. Household Ingredients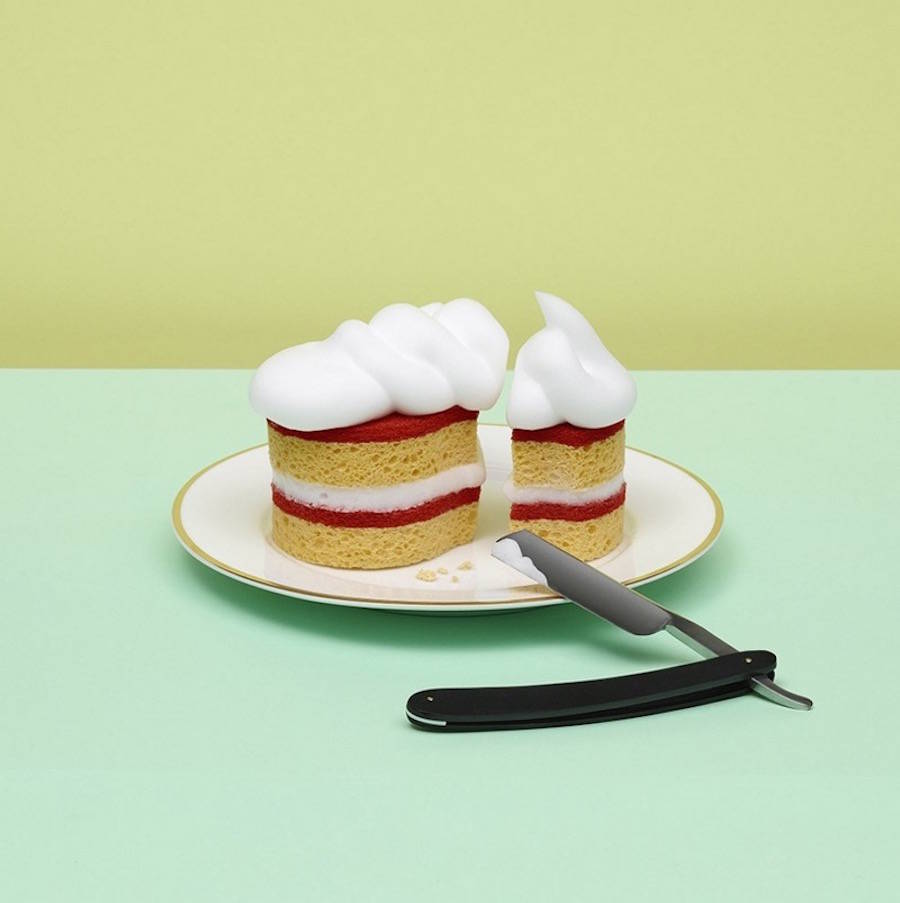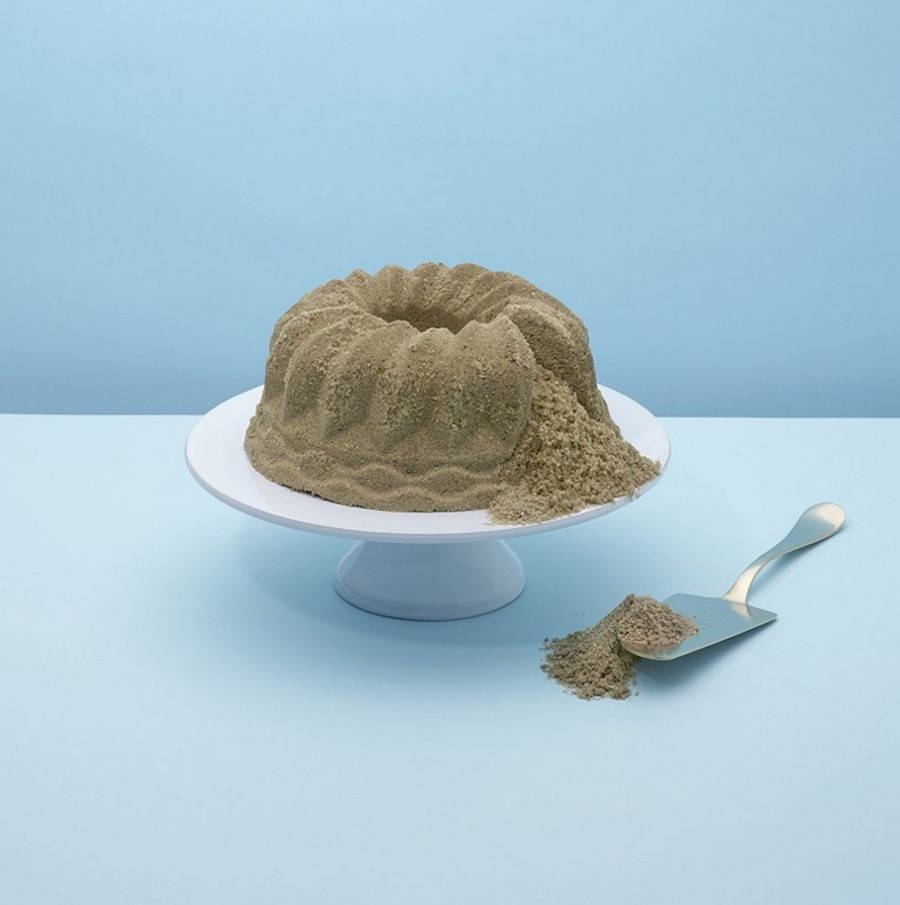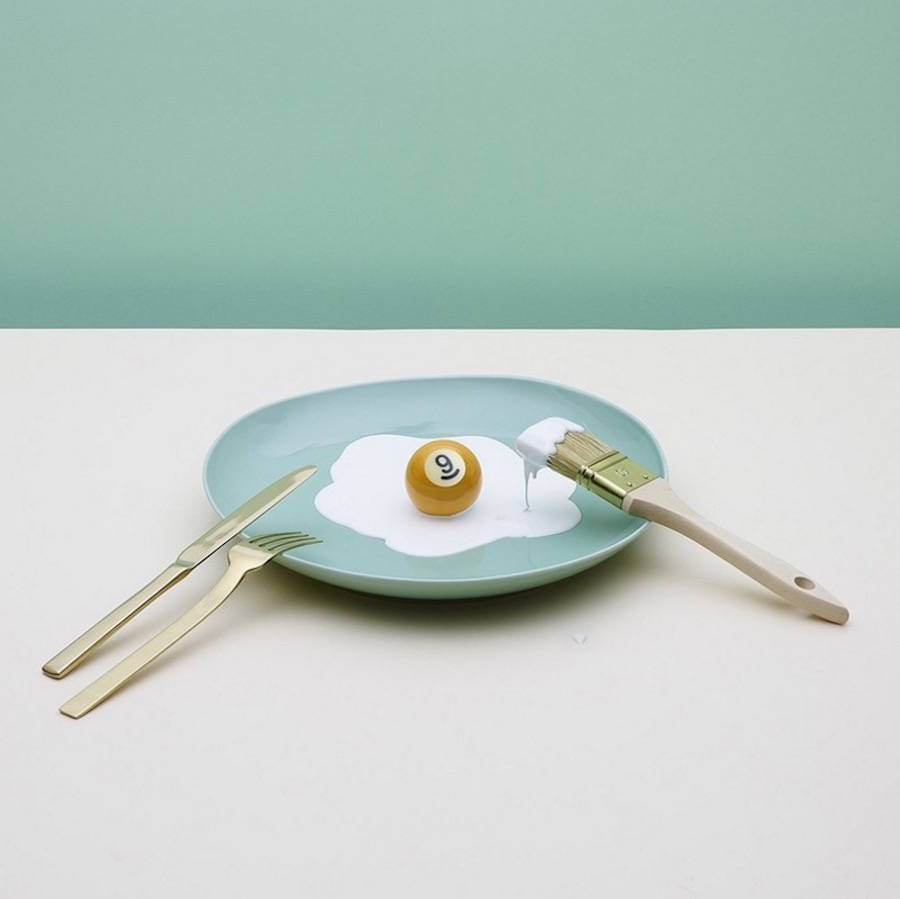 Dishes Revisited with Daily Objects by Benjamin Henon and Valentine Mazel, found on Fubiz.
11. This Oddly Satisfying Circle of Vespas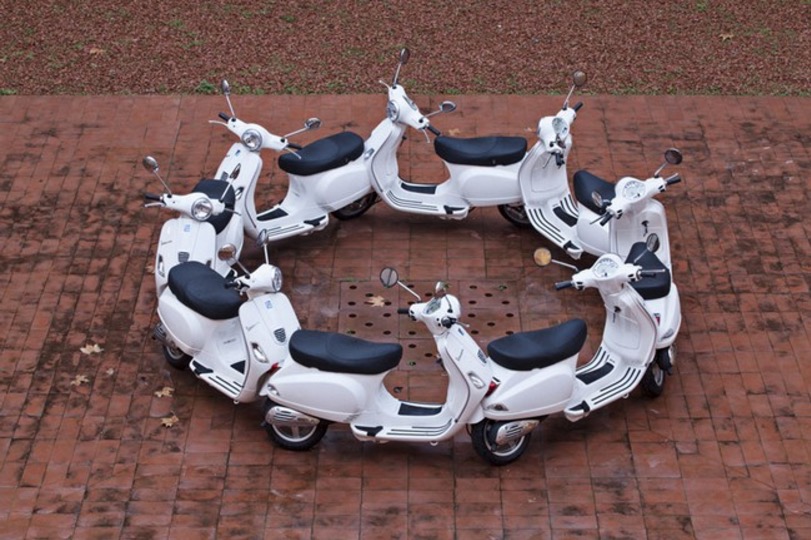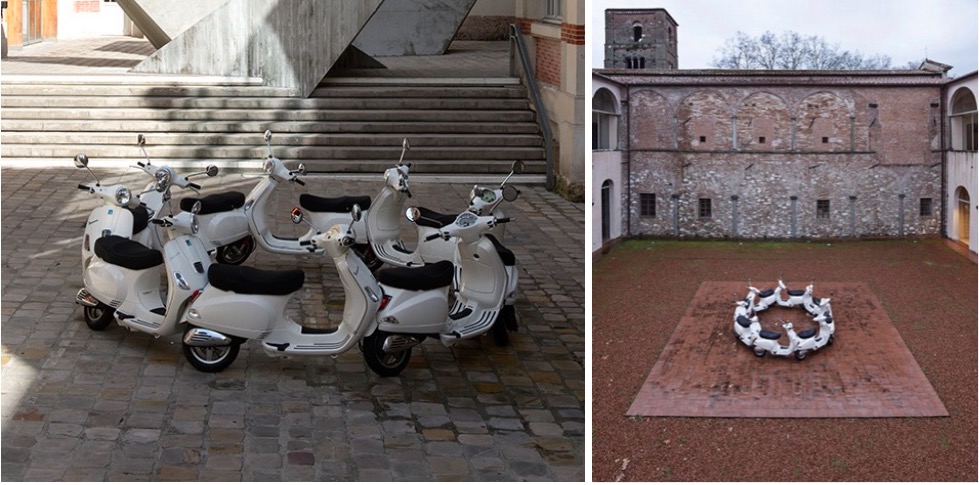 An installation by Moataz Nasr
12. A Sauna at 2,800 meters in the Italian Alps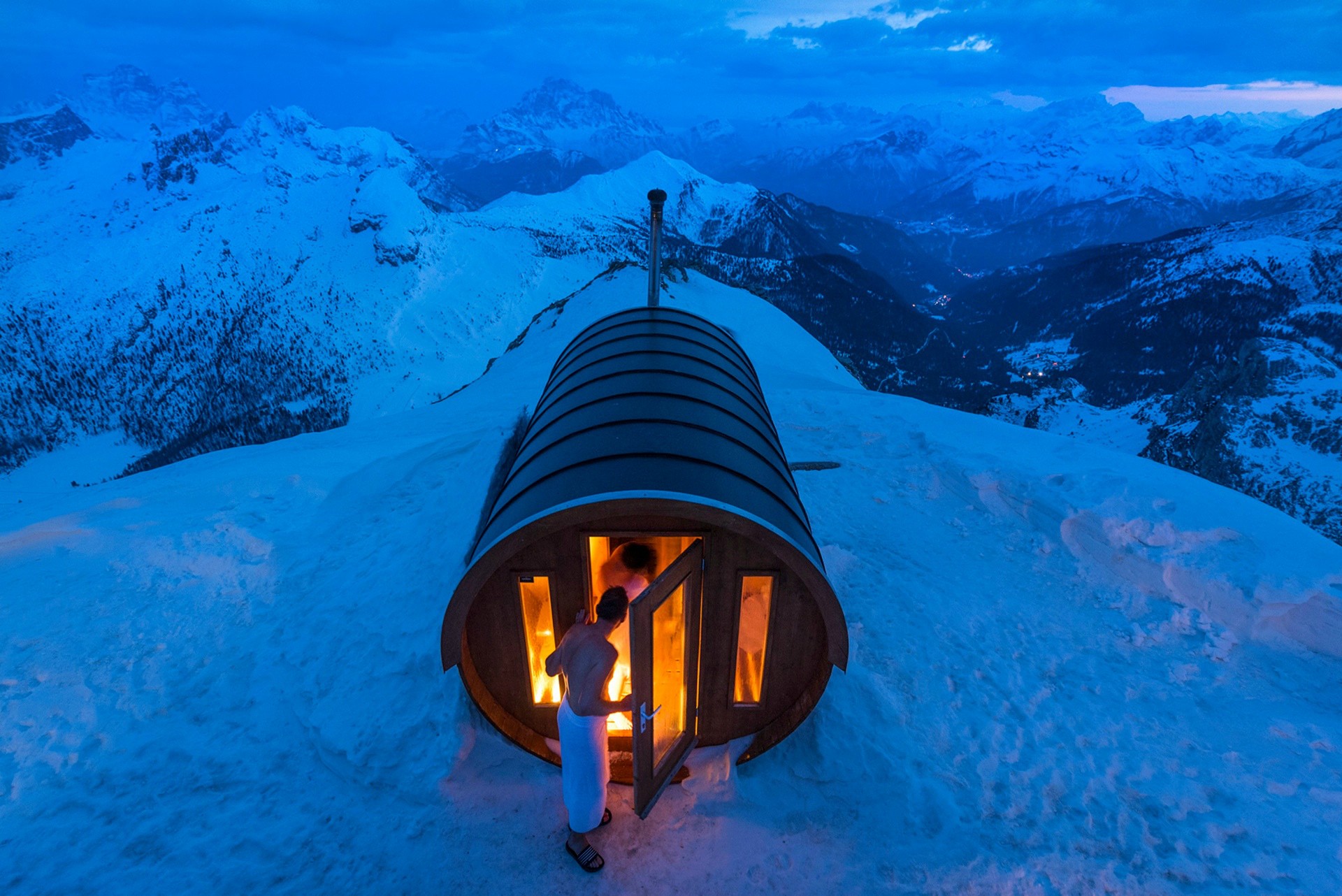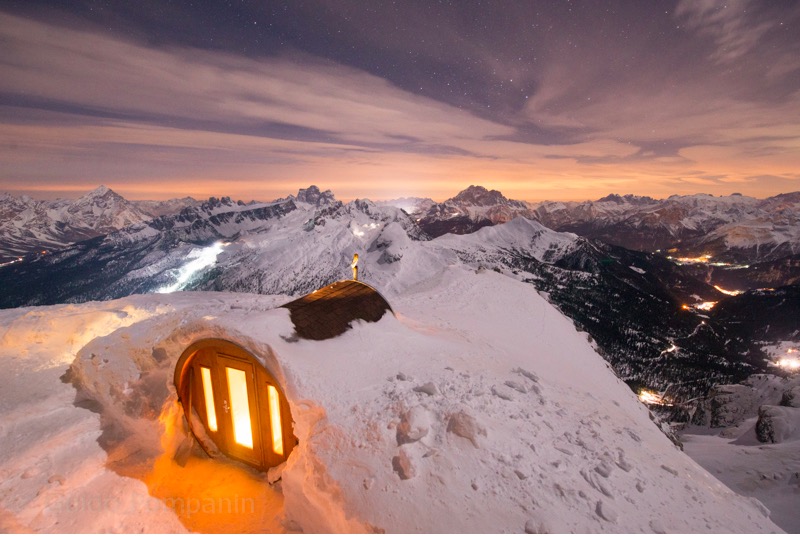 The highest sauna in the Dolomites, 15 euros per person, includes sauna, bathrobe and shower. It's also a mountain inn.
13. Lionel calls Adele to say Hello