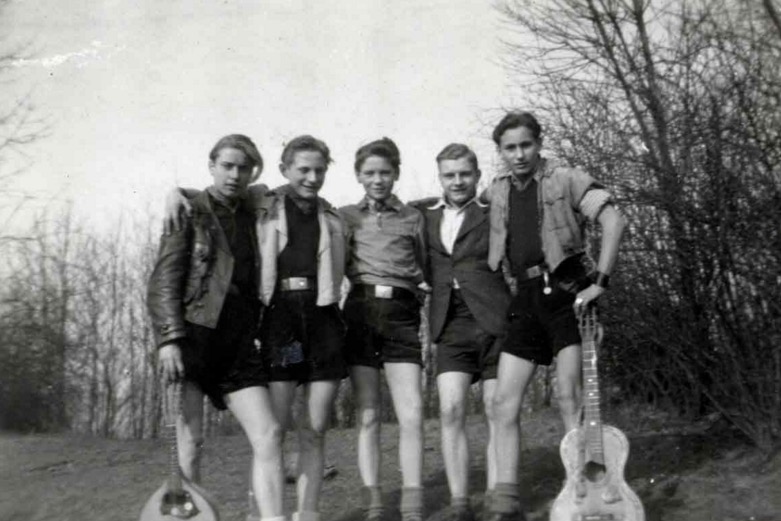 A band of adolescent music-lovers, swing dancers and snappy dressers– not exactly the type you'd expect to take on the Nazi Hitler Youth. But in pre-WWII Germany, the Nazi regimentation of society inadvertantly gave rise to massive teenage street gangs who beat up the Hitler Youth, tagged anti-Nazi graffiti at train stations– and listened to jazz.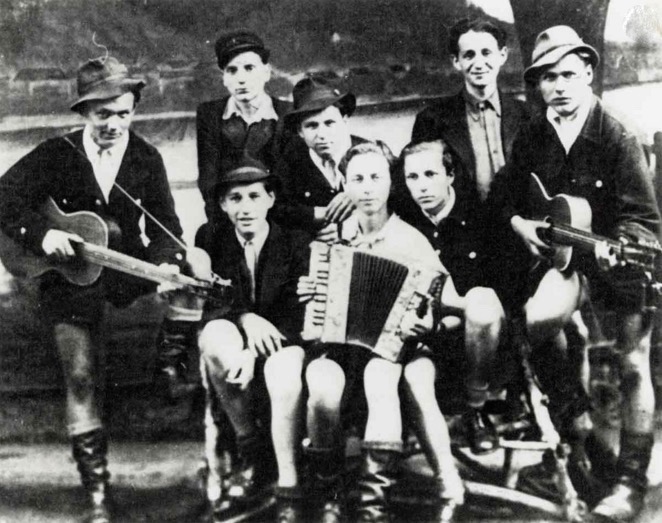 Aged 12 to 17, these non-conforming youths were usually referred to as Edelweiss Pirates by the Gestapo, an anti-authoritarian subculture of kids rebelling against the system– in this case, the Nazi regime.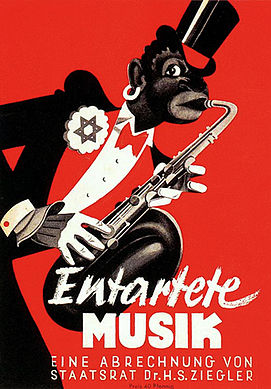 When membership of the Hitler Youth became mandatory in 1936, thousands of youths, particularly from Cologne and of working class families, wanted no part in it. The strict paramilitary and gender segregated organisation didn't exactly fit in with their teenage lifestyle of hanging out on street corners, listening to jazz and swing music and flirting with the opposite sex.
Jazz music was considered "degenerate music" by Nazi ideology, because it was often performed by black and Jewish musicians and promoted free love.
Unauthorized "off-grid" travel away from Nazi eyes was also strictly illegal at the time in Germany– so they did just that, organising secret camping trips away in the mountains, hiding out in forests where they could listen to banned music, sing songs, hang out with the opposite sex and generally break the rules while enjoying a free life without alarms and air raids.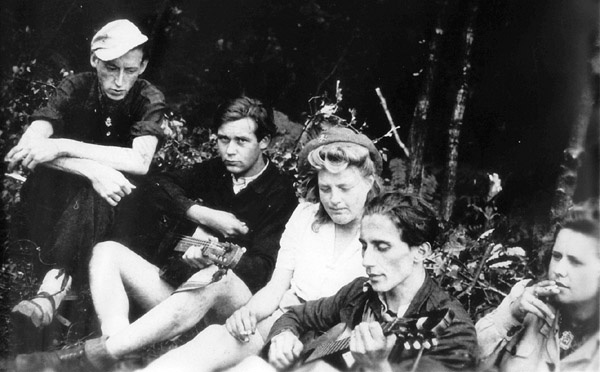 In the city of Essen, another gang adopted the name Farhtenstenze, "The Traveling Dudes". One subgroup called the Navajos from Cologne, wrote a song that went like this:
Hitler's dictates make us small,
we're yet bound in chains.
But one day we'll again walk tall,
no chain can us restrain.
For hard are our fists,
Yes! And knives at our wrists,
for youth to be free,
Navajos lay siege.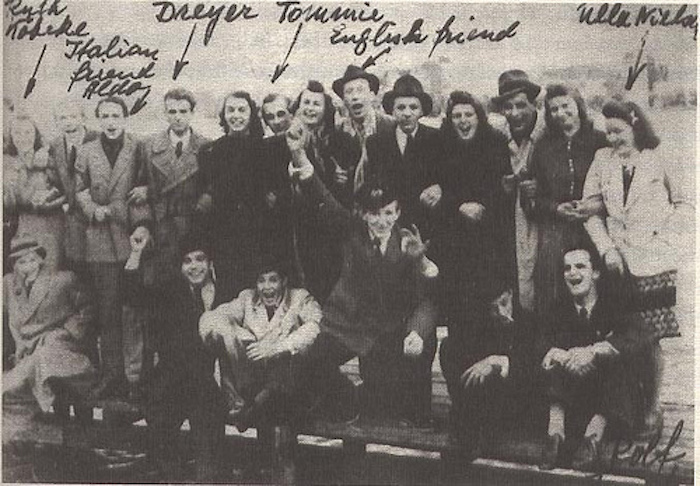 There were also the "Swing Kids", a group of high school upper class students who admired the British and American way of life. They danced in private quarters, clubs, rented halls, accessorising their looks with British and American flair. Boys wore Union Jack pins on their jackets, and girls work short skirts, lipstick and kept their hair long instead of in German-style braids. But when the Nazi party came into power, their pastime became a political statement.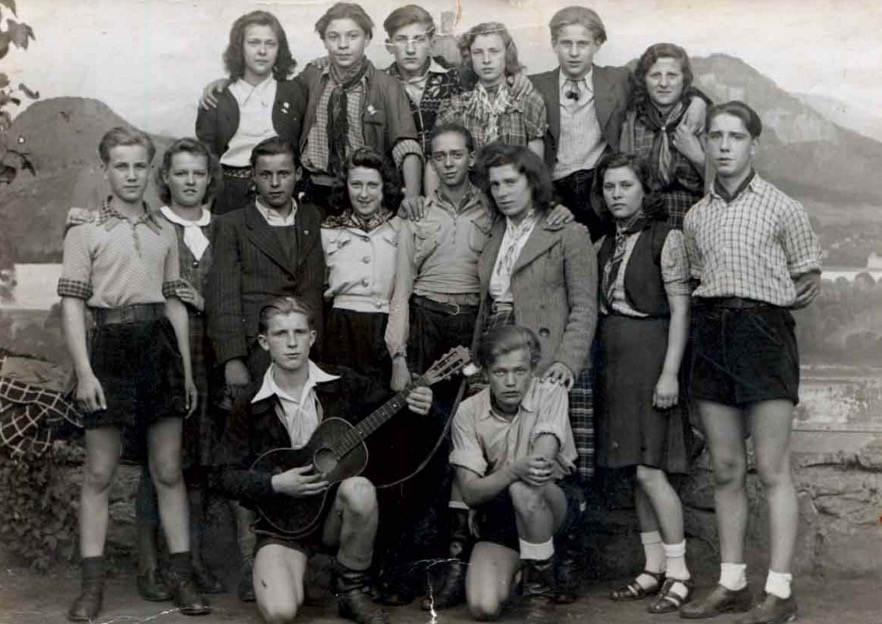 So while the Edelweiss Pirates wanted to rebel, the Traveling Dudes wanted adventure and the Swing Kids just wanted to dance, they all shared the common aim to avoid complete subordination to the Hitler Youth and establish their own youth identity. A file compiled by the Gestapo is said to have contained more than 3,000 names already by the end of the 1930's in Cologne alone. In terms of numbers, that would mean these youths represented a much larger resistance potential than any other opposition group in Germany made up by adults.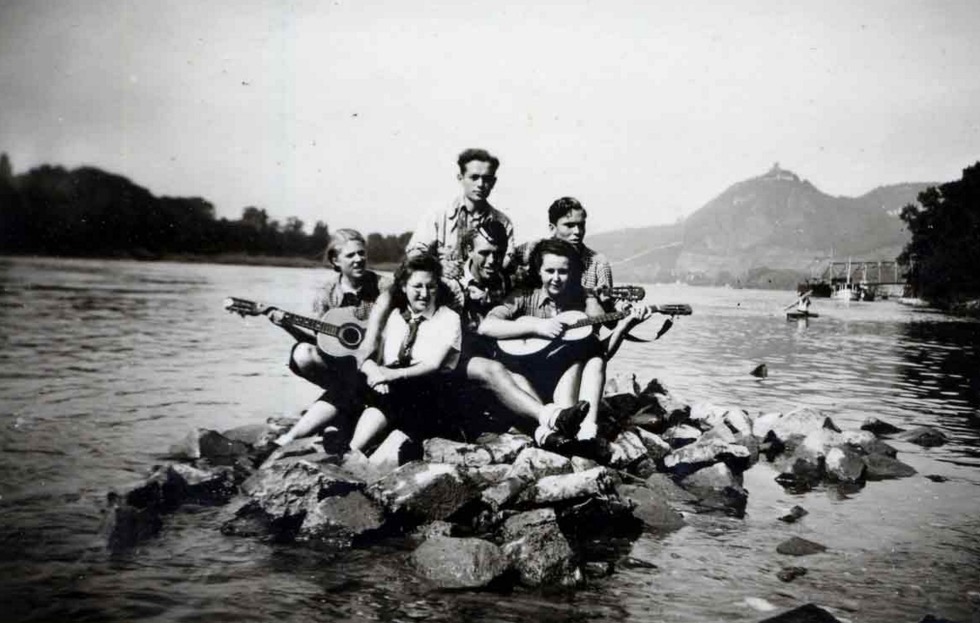 They became bolder in numbers, tagging public walls with anti-Nazi slogans like "Down With Hitler!" and "Medals for Murder!". Throwing bricks through windows and sabotaging cars of Nazi officials escalated to raiding military bases, derailing trains and even planning to blow up the Gestapo HQ in Cologne.
They sound like they were resistance fighters, but the majority of Edelweiss Pirates did not see themselves as such, and were merely fighting to claim a bit of self-determination and freedom.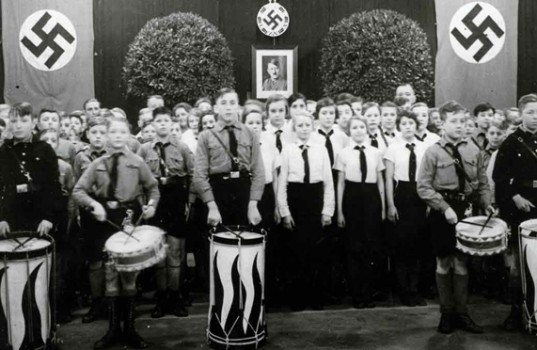 Of course both the Hitler Youth and Gestapo went after them. At first it was just the patrols of Hitler Youth that would often raid camping trips or secret dances. In turn, the pirates ambushed their patrols and took great pride in beating them up. One of their slogans was "Eternal War on the Hitler Youth".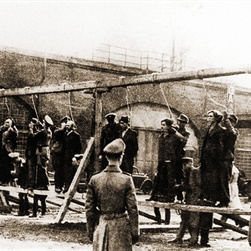 But the persecution of these groups– kids– became increasingly violent when the Gestapo got involved. One of the leaders of the Navajos, Jean Julich was tortured for four months. He was 15. Another 16 year-old ringleader was executed by hanging in public. It goes without saying that he had no trial.
But after WWII ended, and the Soviets moved in, the anti-authoritarian youth groups, now older and hardened by war, found no peace. If they hadn't allowed the Nazis to tell them what to do, they certainly weren't going to let the Russians.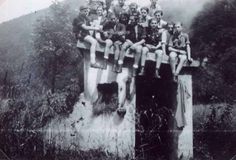 They clashed with the new order in the Soviet zones where they would be thrown in prison for a 25 year sentence if caught by the Communists. The pirates had always turned their back on politics or any environment where politics took centre stage. This forced them into the role of social outcasts and out of the history books where their story should have been told. Until 2005, they were still considered a criminal organisation. It wasn't until recently that these kids, who took on Hitler and the most evil regime to rise in modern history, were officially recognised as resistance fighters– even though they would probably have preferred the title, "Rebel Knights of Badassery"– or something along those lines.
P.S. If you're a movie recommendation, there's a great movie about this called Swing Kids (click to see the trailer).
And lastly, if you're wondering whether these dancing pirates ever got their groove back, here's a video I found of rock'n'roll dancing filmed in Germany in 1956…