1. Brooklyn's Hidden "Hole in the Wall" Restaurant Serving Up Home Cooked Caribbean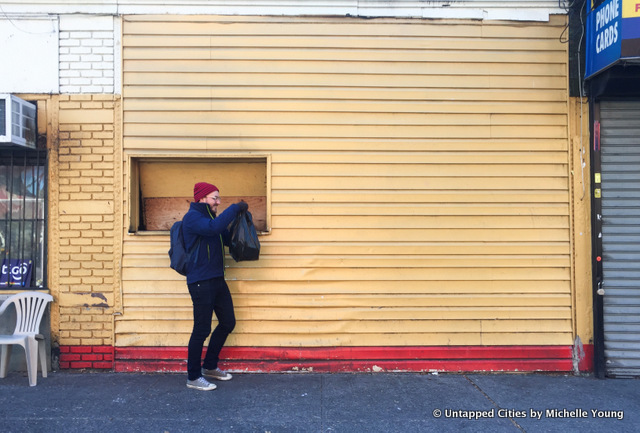 when we write hole in the wall, we mean it literally. There's no name, no sign, no hours, no menu, no door to walk through. Just a rectangular cutout from a storefront grate, just by the intersection of Kingston Avenue and St. John's Place, behind which a man from Jamaica is serving up delicious Caribbean food.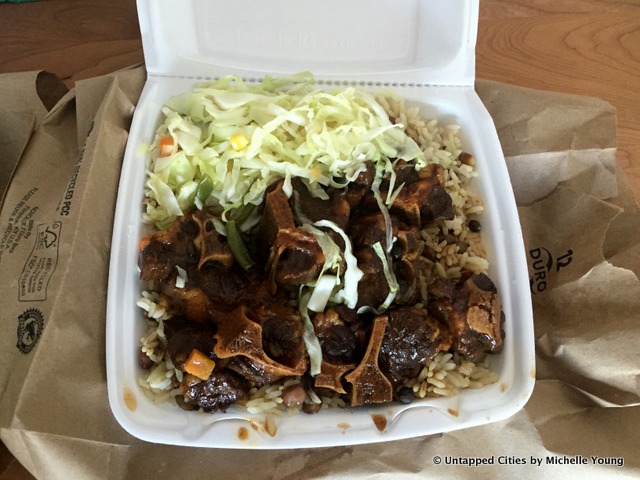 The owner, known as Papa, opens up when the food is ready. 
Cautiously approaching, we asked one of the guys out front if the place was open. He thought we were looking for the diner at the corner, and when we clarified that we wanted the food coming out of the hole, he joked, "Ah, you want the good food!"
Find the full article and address on Untapped Cities.
2. This Storybook Church Door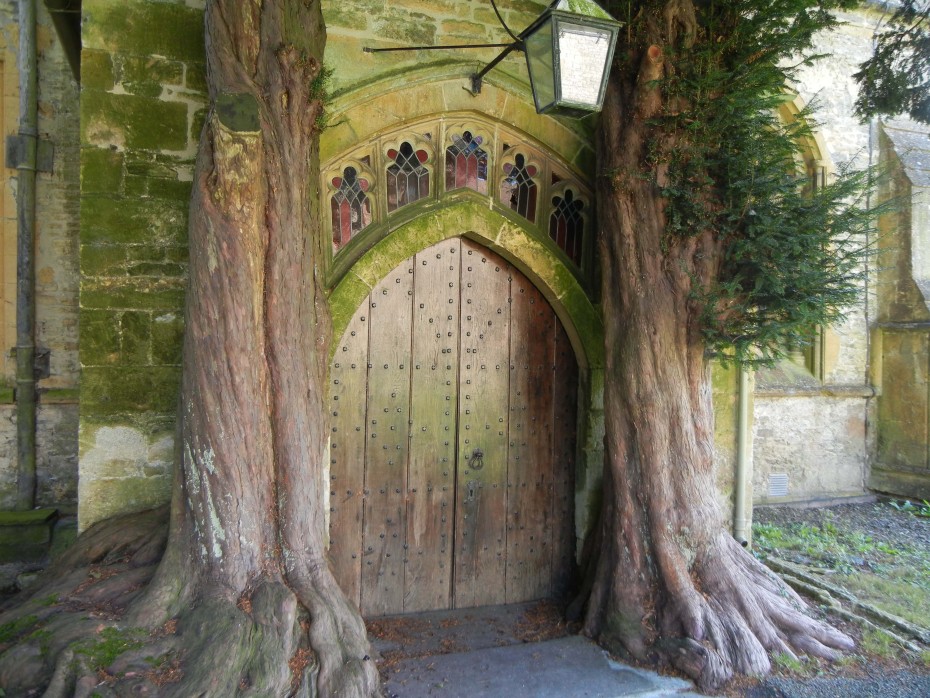 The medieval church door in Gloucestershire believed to be the inspiration for J.R.R. Tolkien's entrance to Moria. It's the North entrance of St Edward's church, Stow-on-the-Wold, England.
Found here via Pinterest.
3. This Giant Gold Statue in China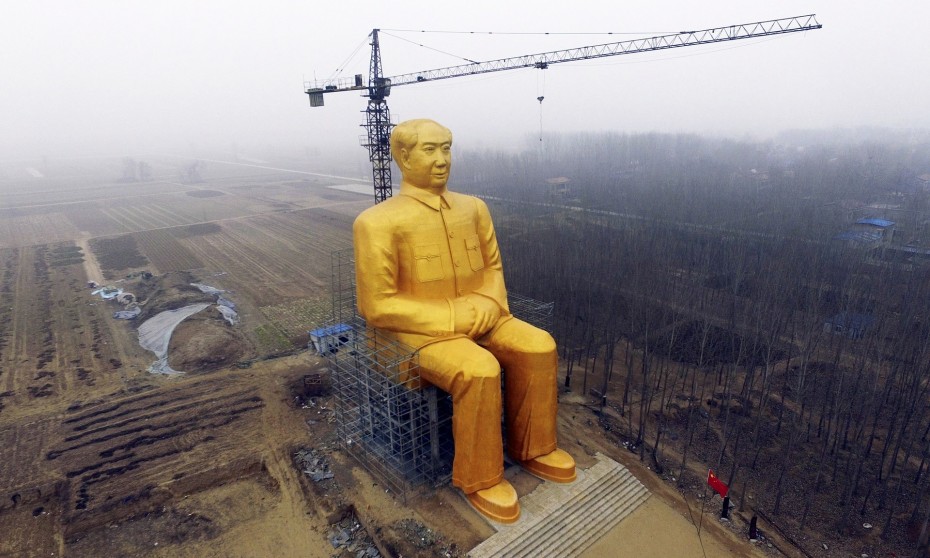 The giant golden Mao Zedong sits stoically at nearly 37 stories tall out in Henan's Tongxu county. According to local villagers, the statue cost nearly 3 million yuan to build.
Found on So Bad So Good.
4. The Artistic Water Tanks of Punjab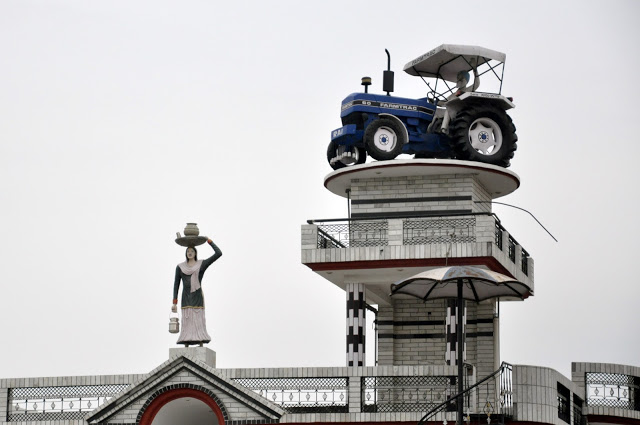 The concrete structures that the people of Punjab use to store water on the roofs of their houses are hardly ever ordinary-looking or boring. Instead, these 'designer' tanks come in a variety of unlikely shapes and sizes inspired by people's interests and experiences. It's not uncommon to see water tanks modeled after airplanes, army tanks, ships, birds, animals, and even humans!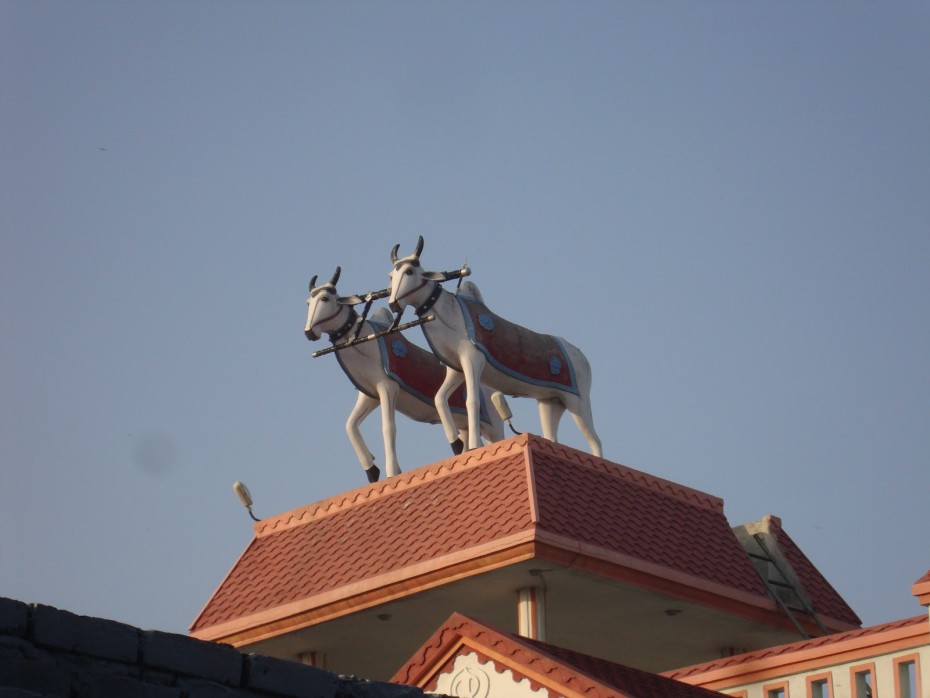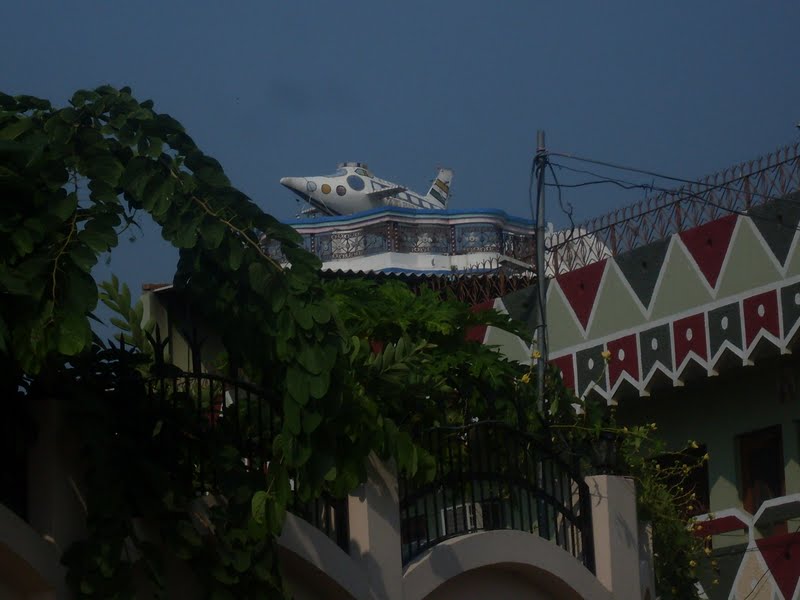 Often, these tanks reference the likes and interests of the home owners. People who have family living abroad, for instance, have ships or planes on their roofs. Those with loved ones serving in the armed forces get Army tank-shaped water tanks installed.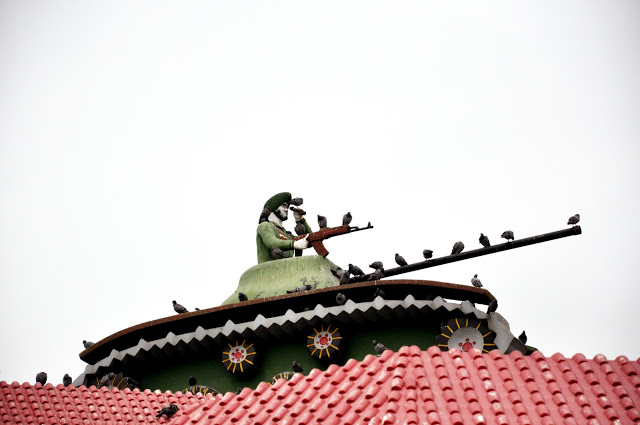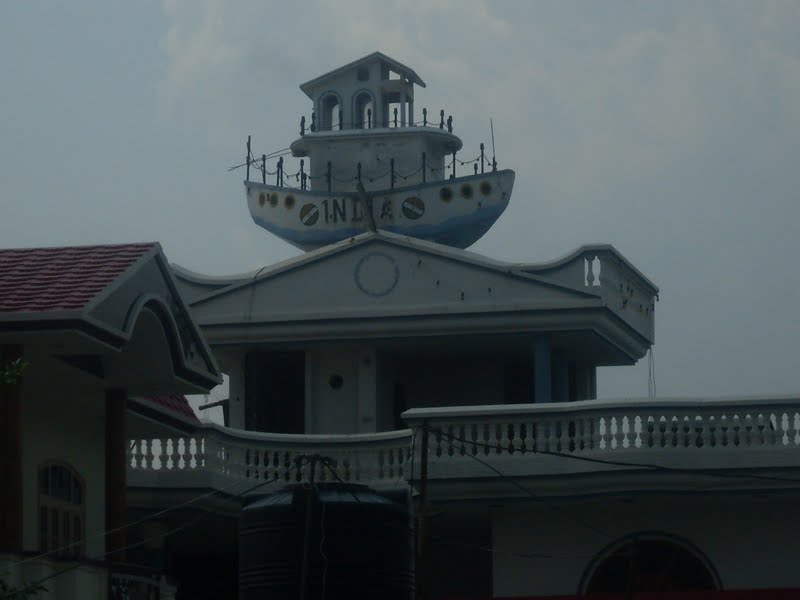 Full article found on Oddity Central
5. Miniature Sets by Photographer Paolo Ventura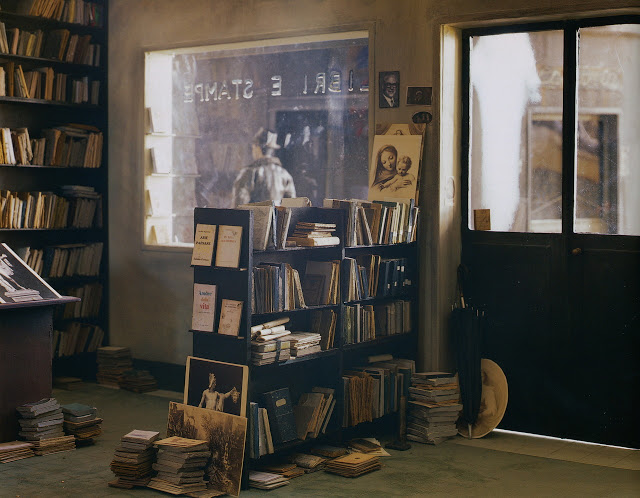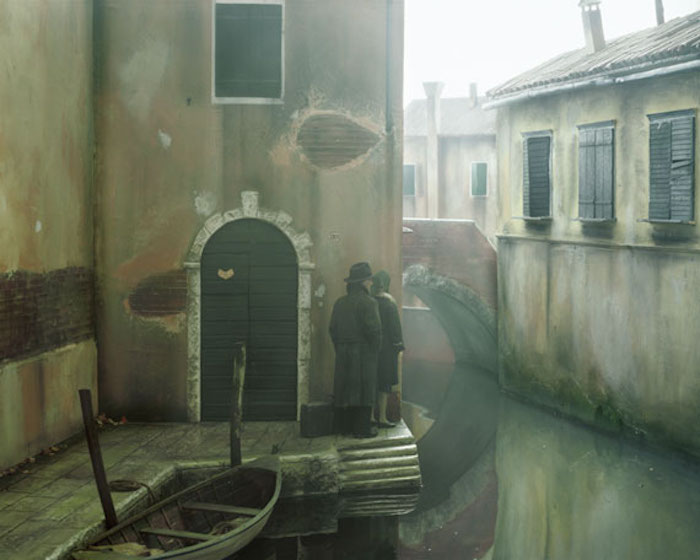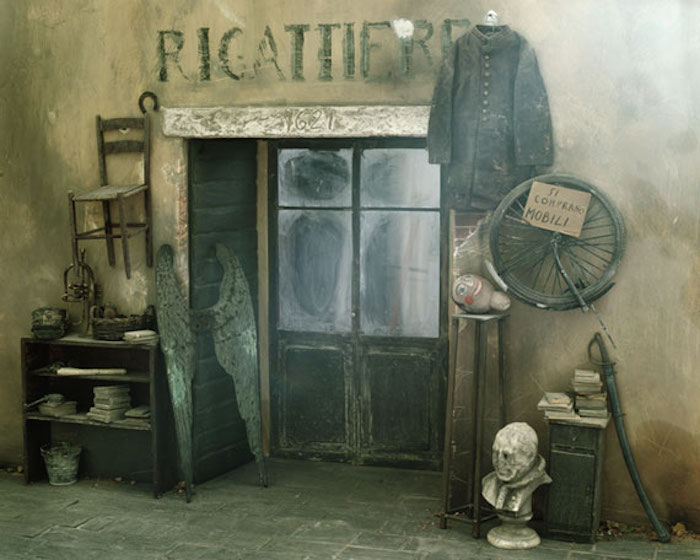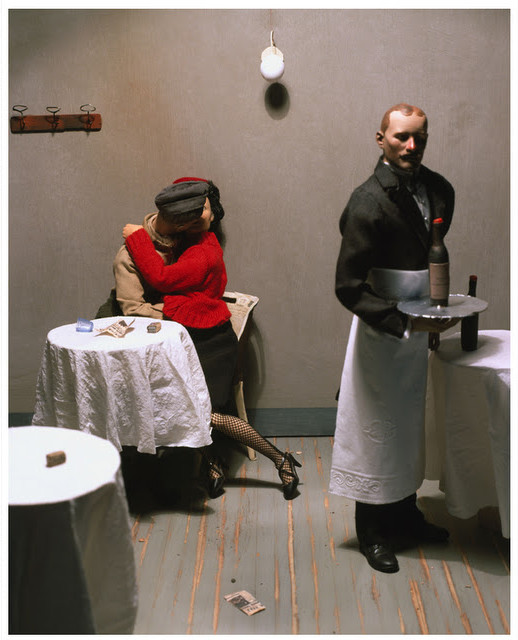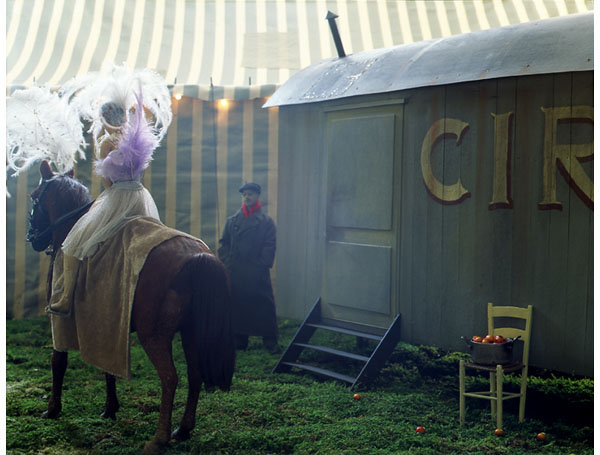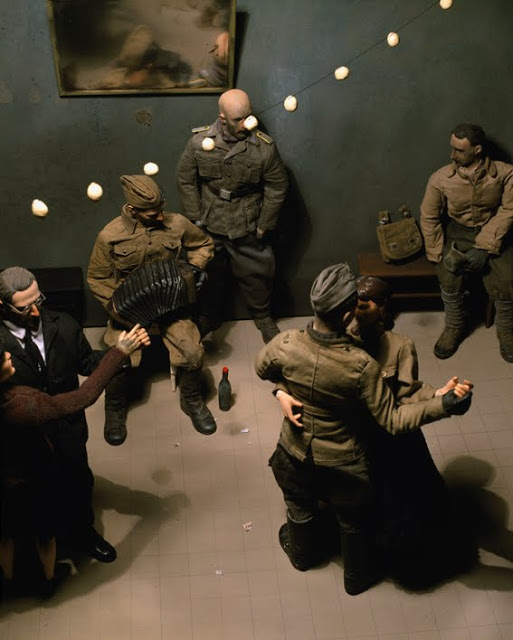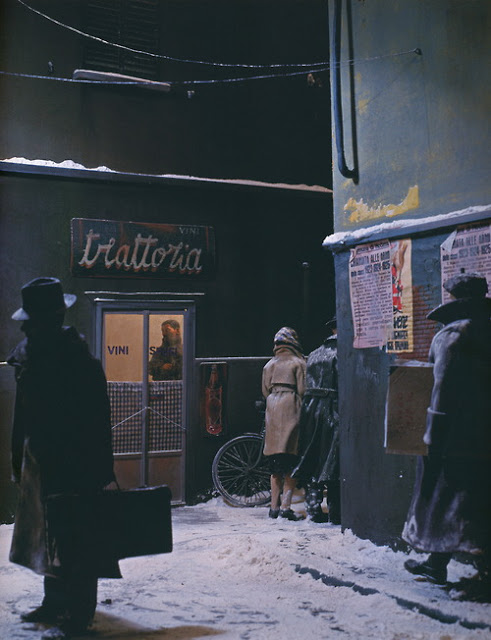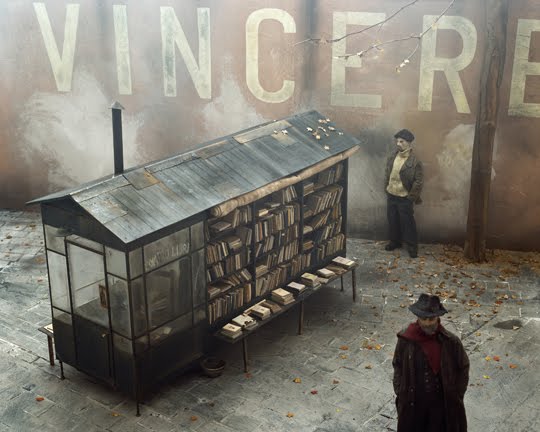 Paolo Ventura envisioned scenes he wanted to photograph, but these situations could not be found anymore. Therefore he started to construct entire sets by hand. He creates miniature buildings, trees and other objects. At the same time he constructs all the figures himself, making tiny clothes for the little men and women that he uses as actors in his scenes to tell his narrative and magical stories.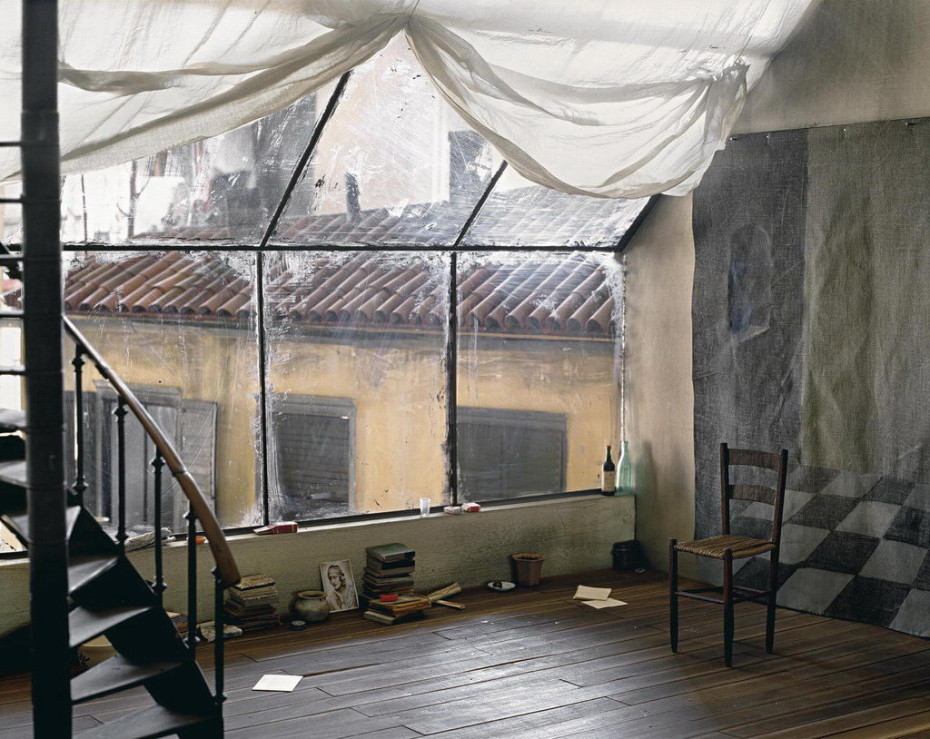 Found on Anthony Luke's Not Just Another Photo Blog.
6. These beautiful Colored Historical Photos of 1900s Germany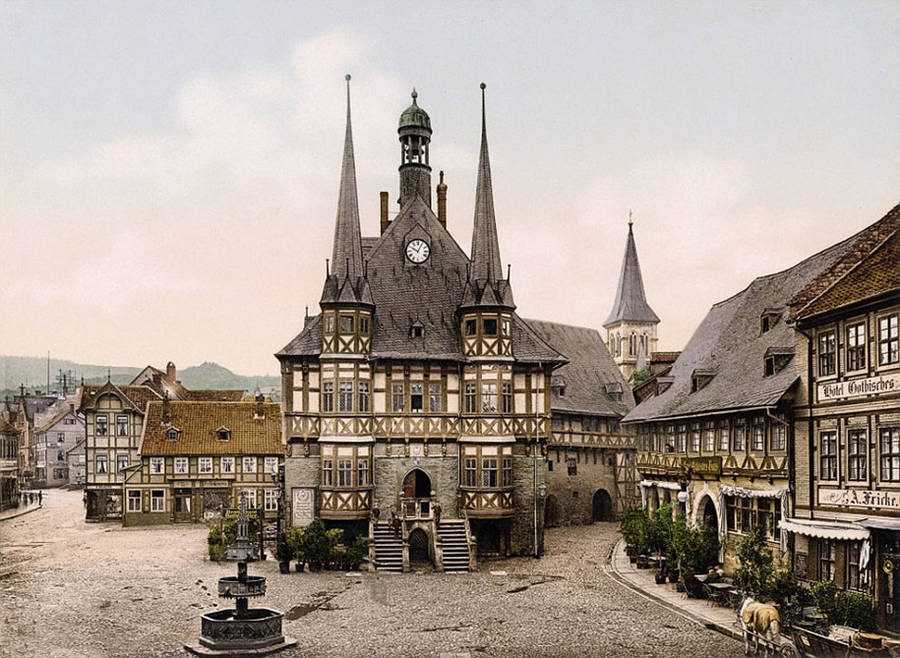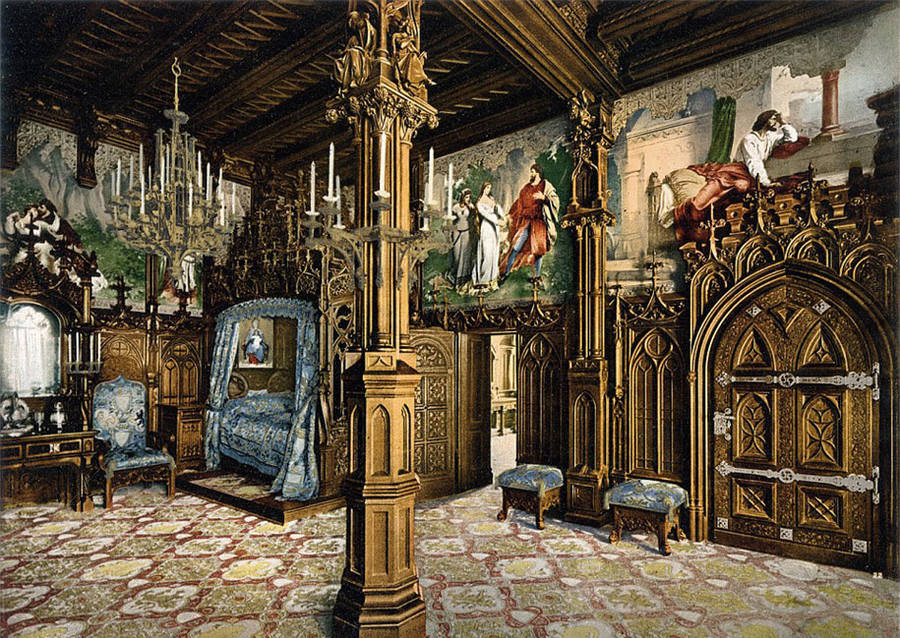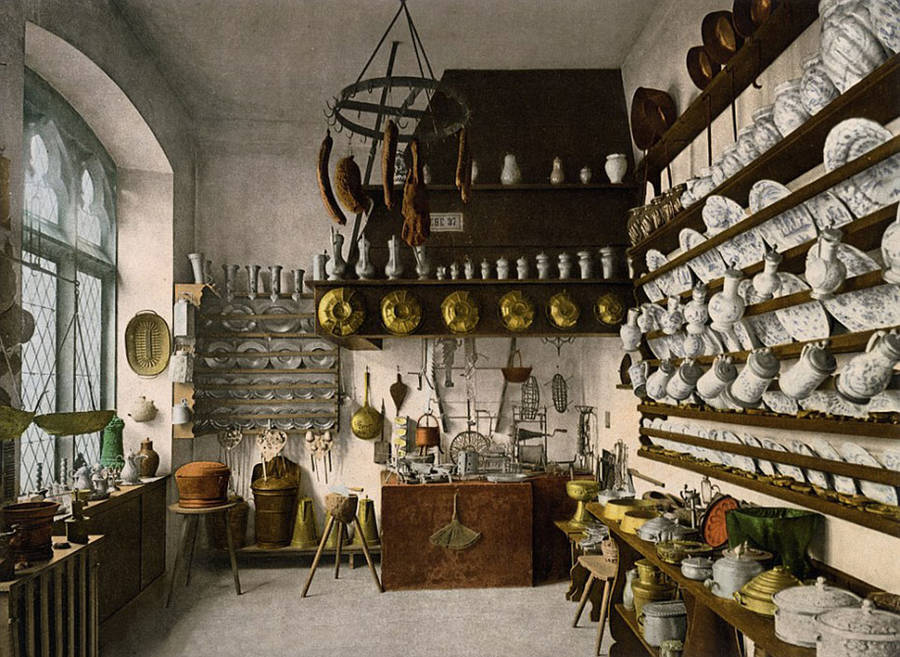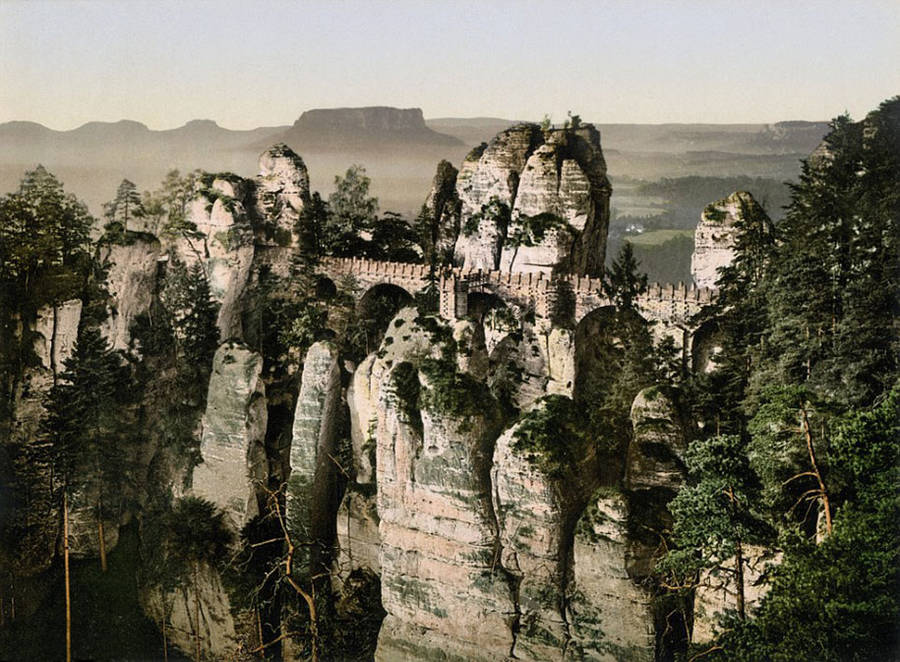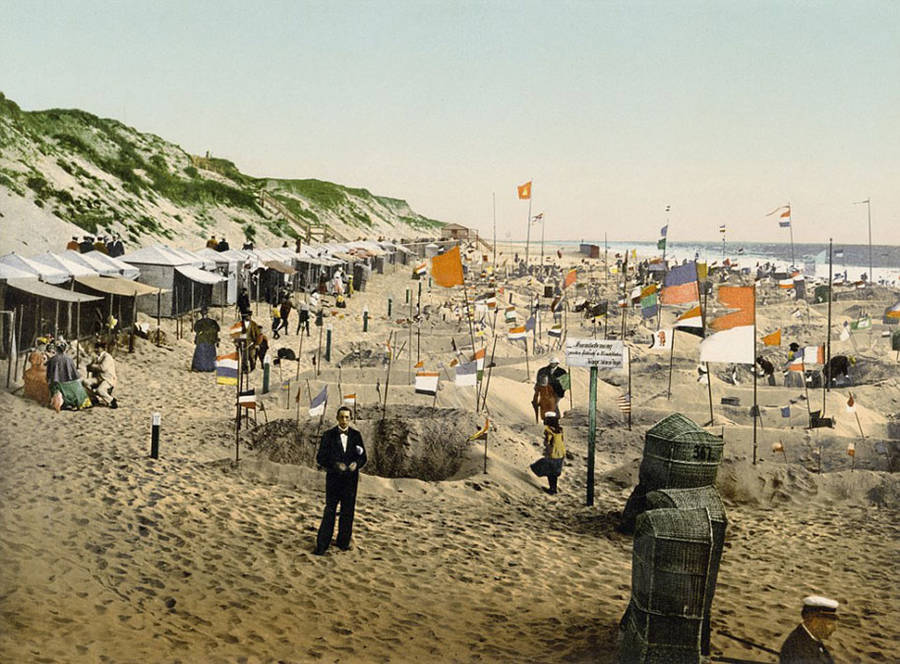 By using the photochromation technique to bring out the color in black and white photographs, museum curator and author Karin Lelonek, documentarian Sabine Arquéla and designer Mark Walter created "Germany Around 1900", a book taking us in a beautiful journey to discover what did Germany look like back before the two World Wars.
Available on Amazon, more sneak peeks of what's inside over on on Fubiz.
7. Bumper Car Polo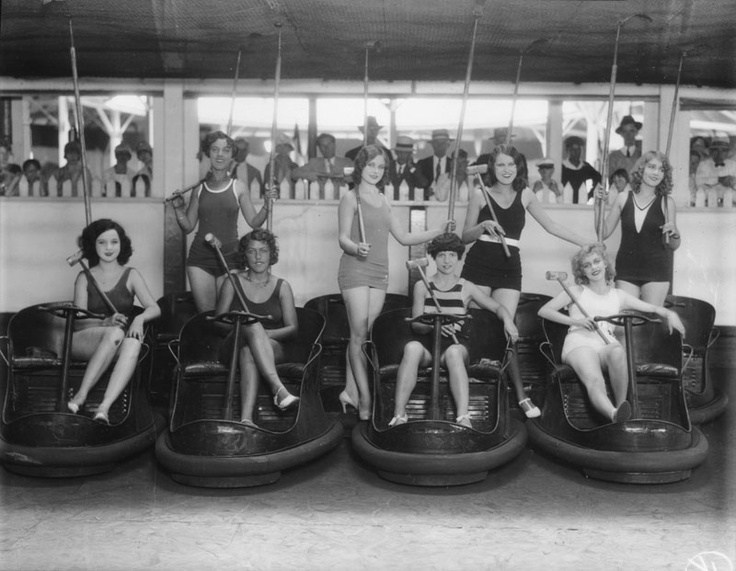 Photographed in Venice, circa 1920's, found on the Los Angeles Public Library Pinterest Page.
8. Dolce & Gabbana Launched their First Hijab & Abaya Collection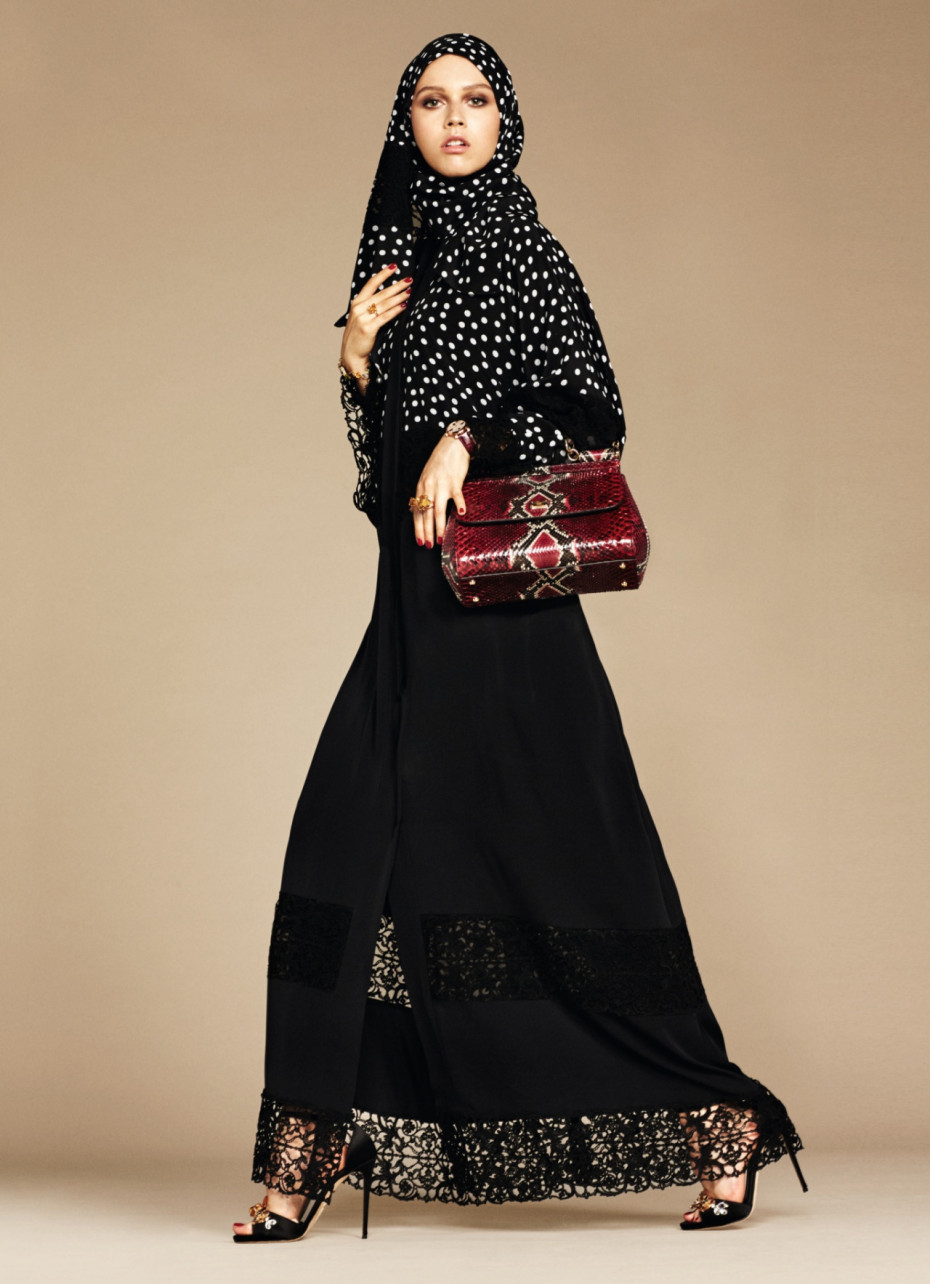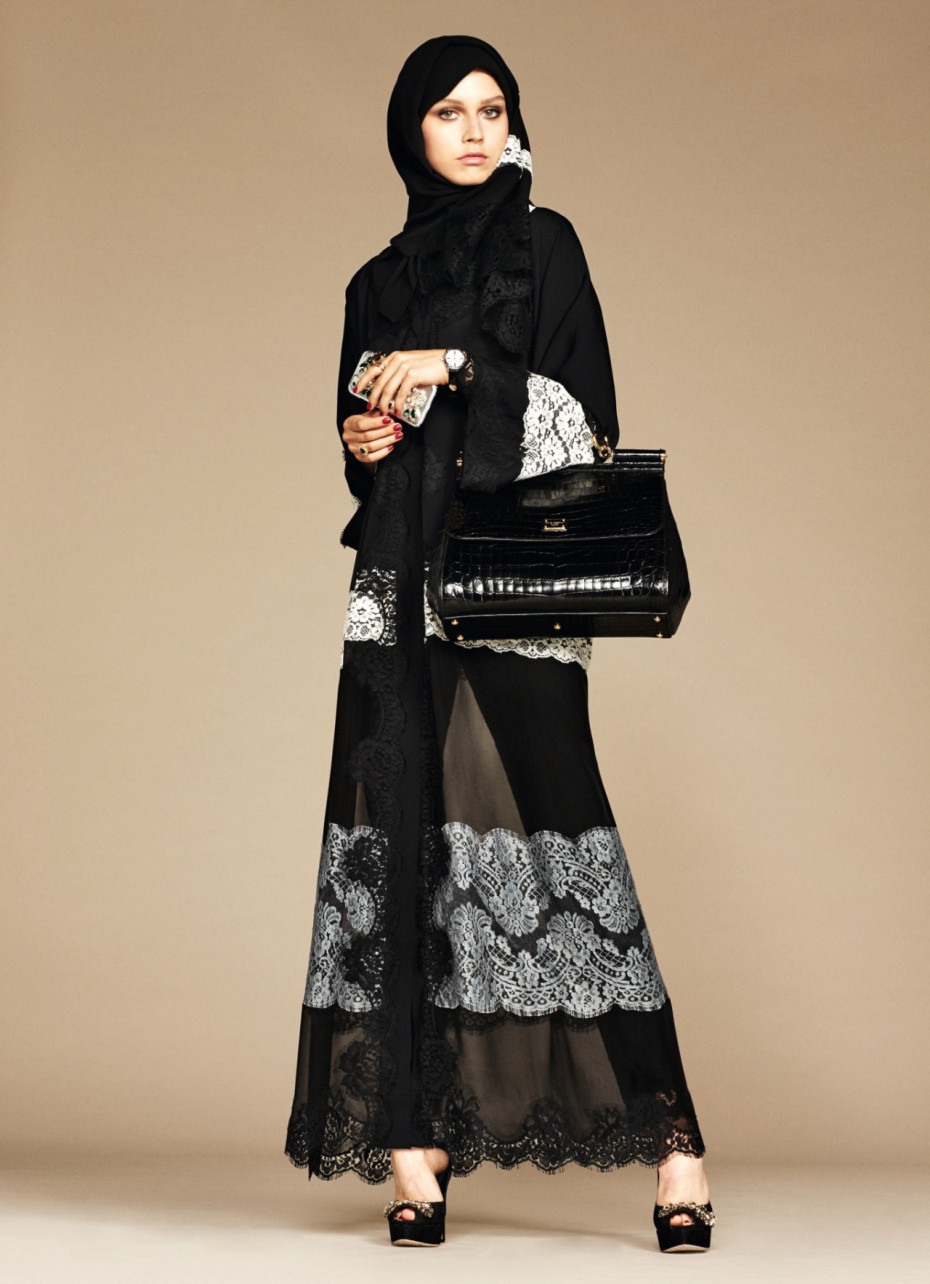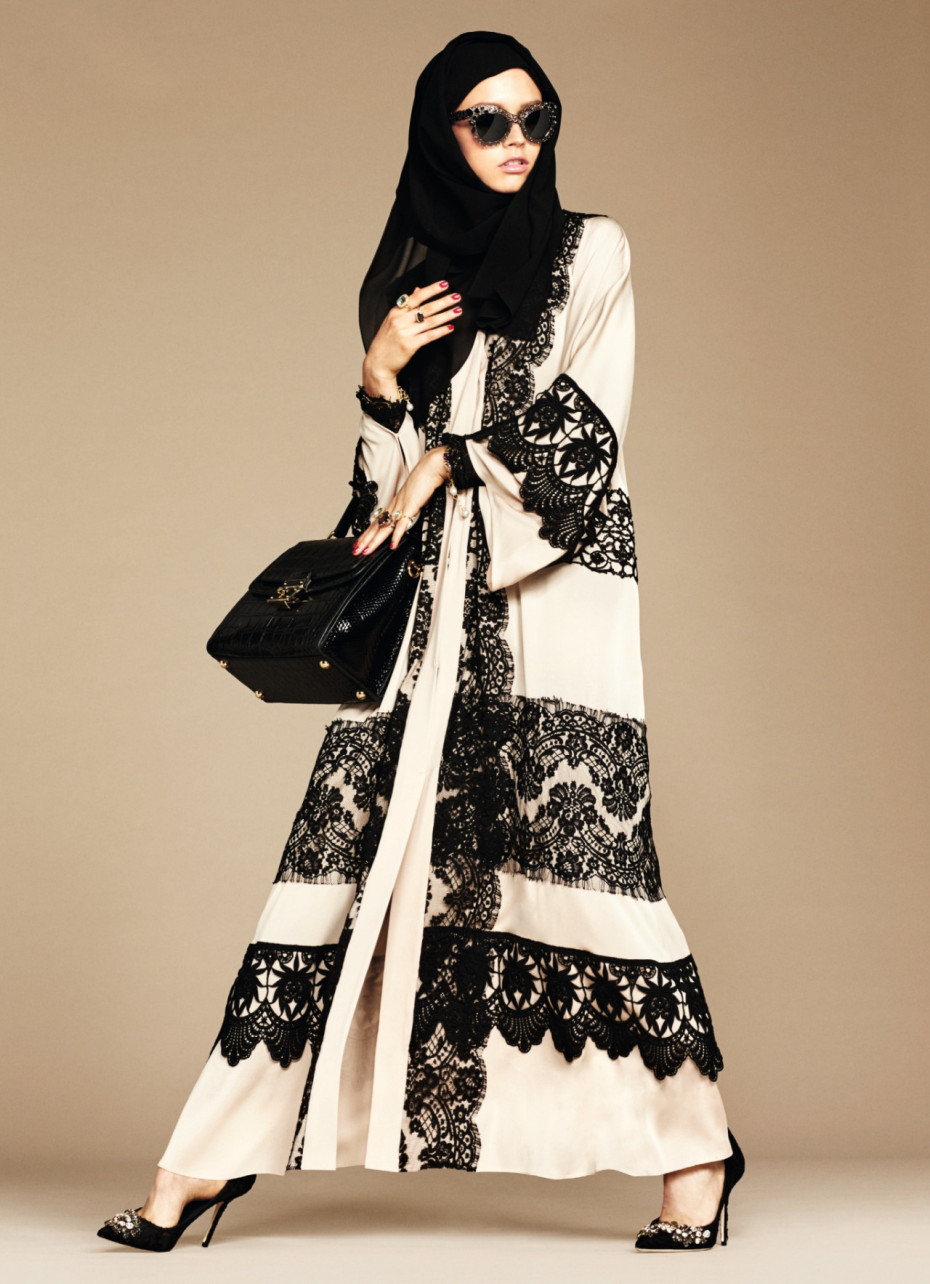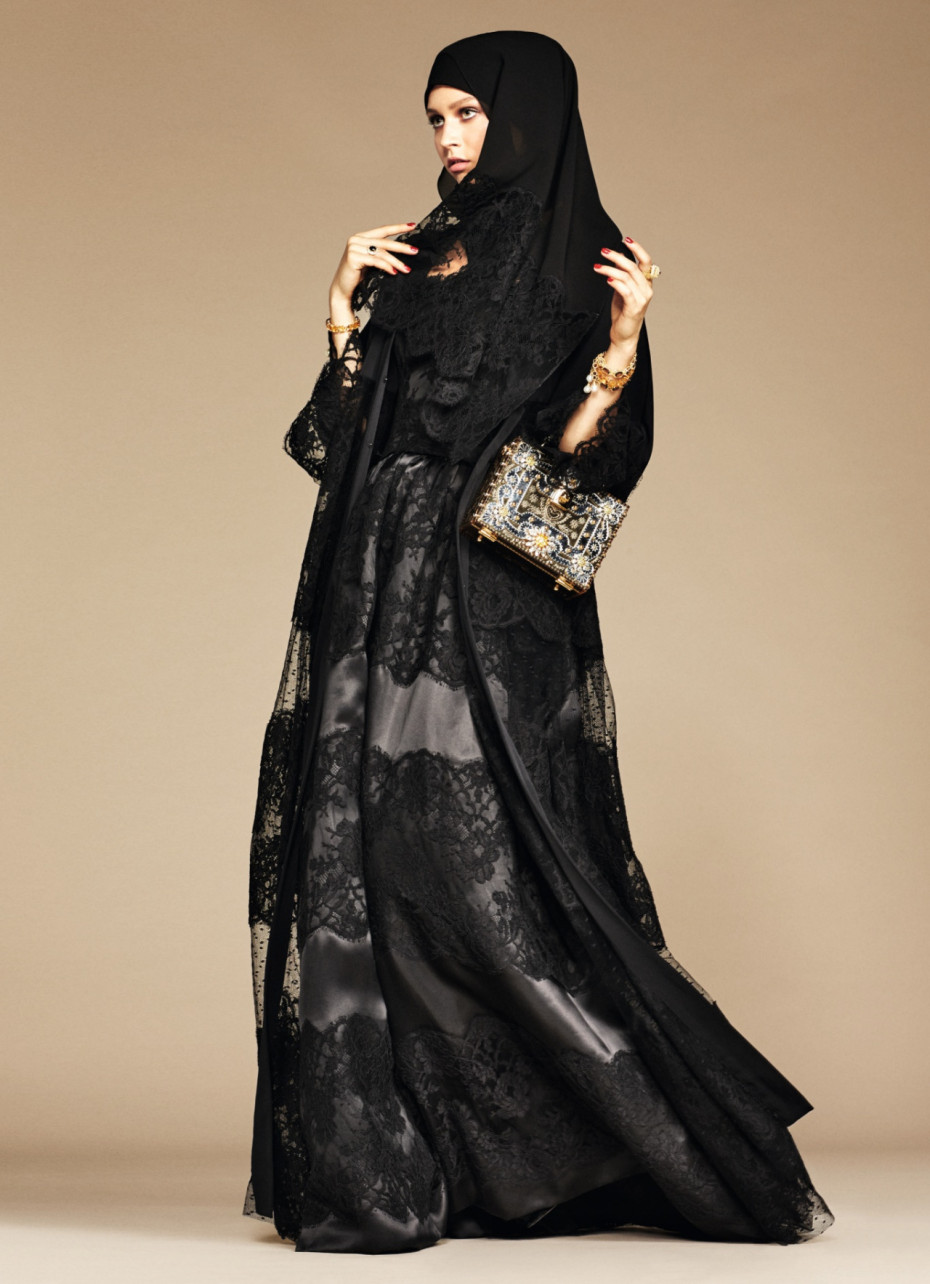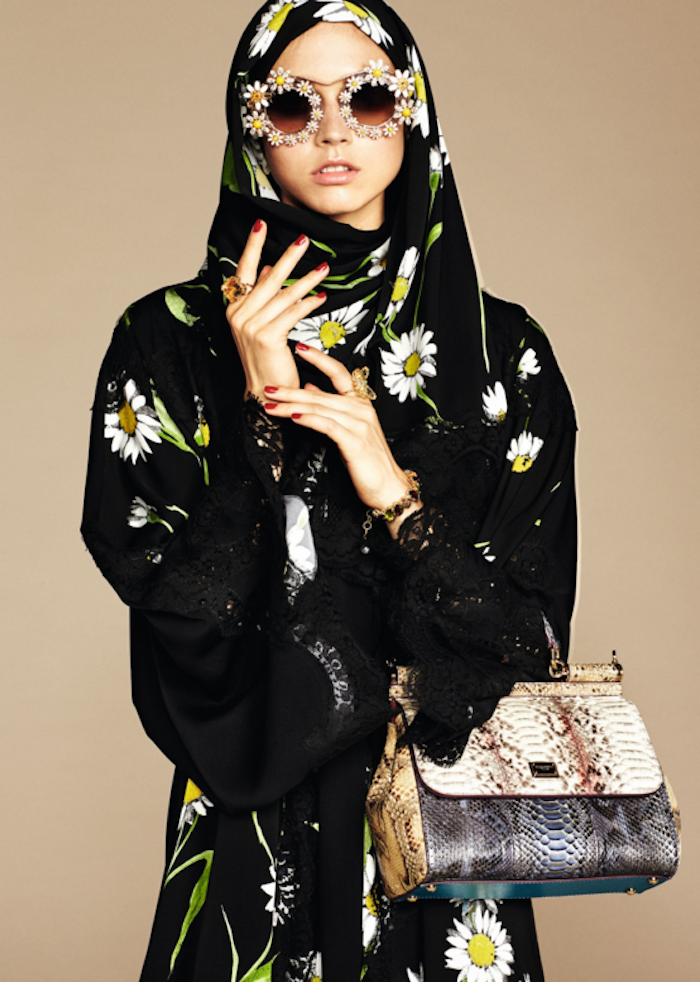 "The Muslim market for fashion is an ever-expanding one, estimated to reach $484 billion by 2019".
Why Dolce & Gabbana's Hijab and Abaya Line Is So Important, found via Kateoplis. 
9. Photographing in the Kingdom of Girls
"In the lush jungles of northeastern India, hard against the Bangladesh border, is a tiny village with an unconventional social order. Mawlynnong is where about 500 members of the indigenous Khasi tribe still follow ancient matrilineal traditions. Where succession, money, property, and power pass from mother to daughter. Where girls—literally—rule their roosts."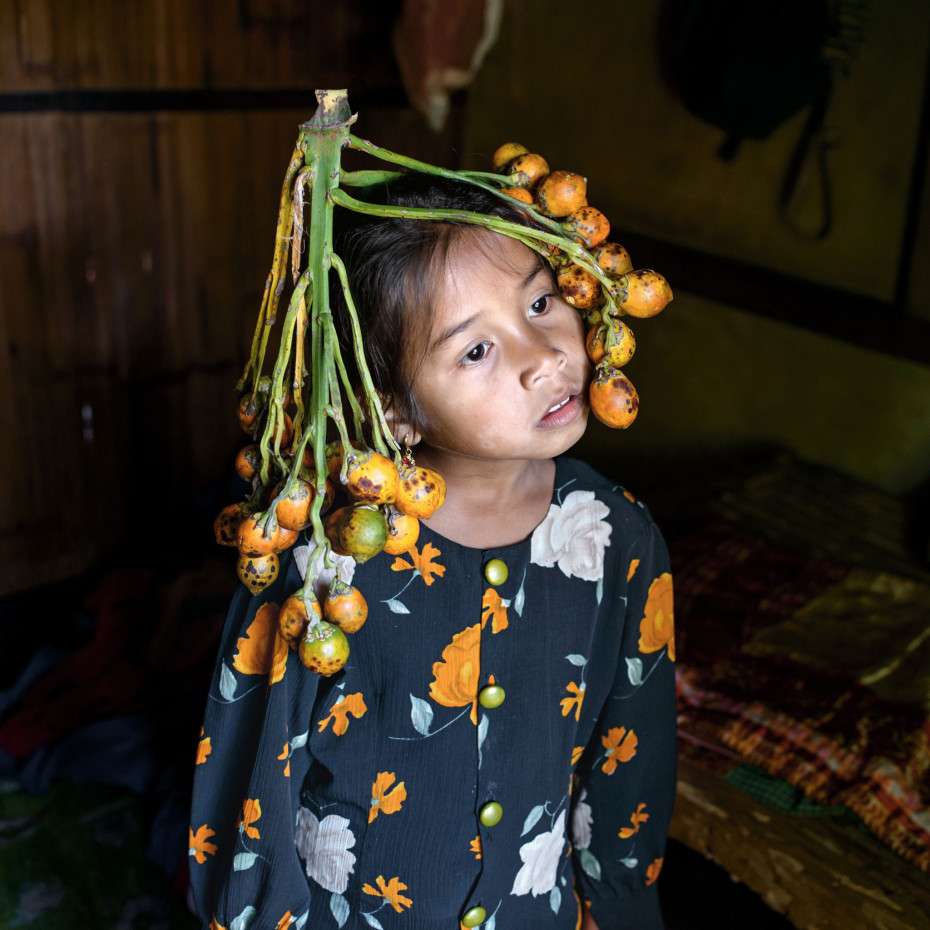 "a culture in which youngest daughters (called khadduh) inherit wealth and property, husbands move into their wives' homes, and children take their mother's surname."
Found on National Geographic.
10. Glamour Girls of the Air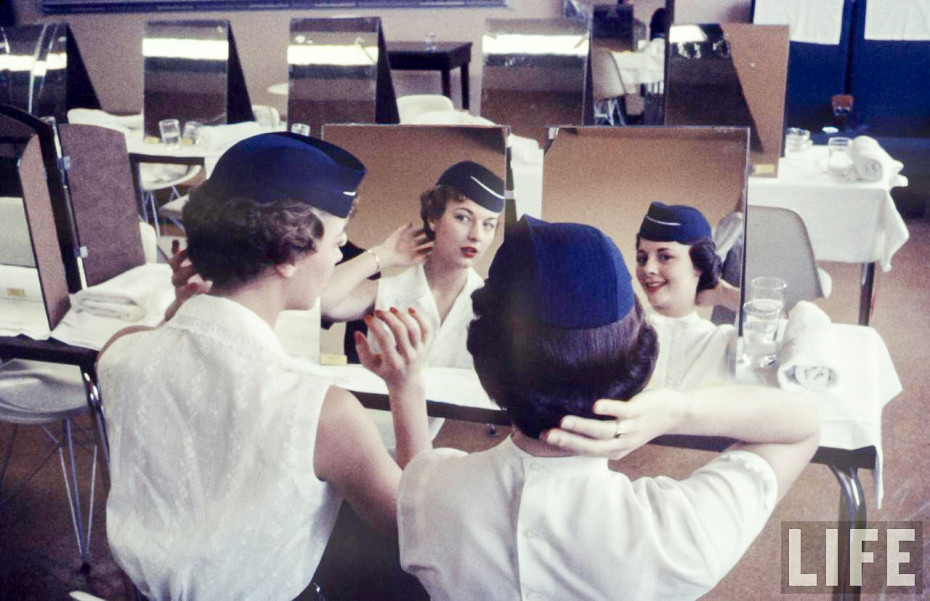 photos taken by Peter Stackpole in 1958 for an article in LIFE magazine.
"They all want to be airline stewardesses and here are coping with situations that will face them if they make the grade. The job they want does not pay extraordinarily well, only $255 to $355 a month. The life is irregular and the opportunities for promotion are small. But the chance to fly, to see the world and meet all sorts of interesting people – mostly the kind of men who can afford to travel by plane – gives the job real glamour."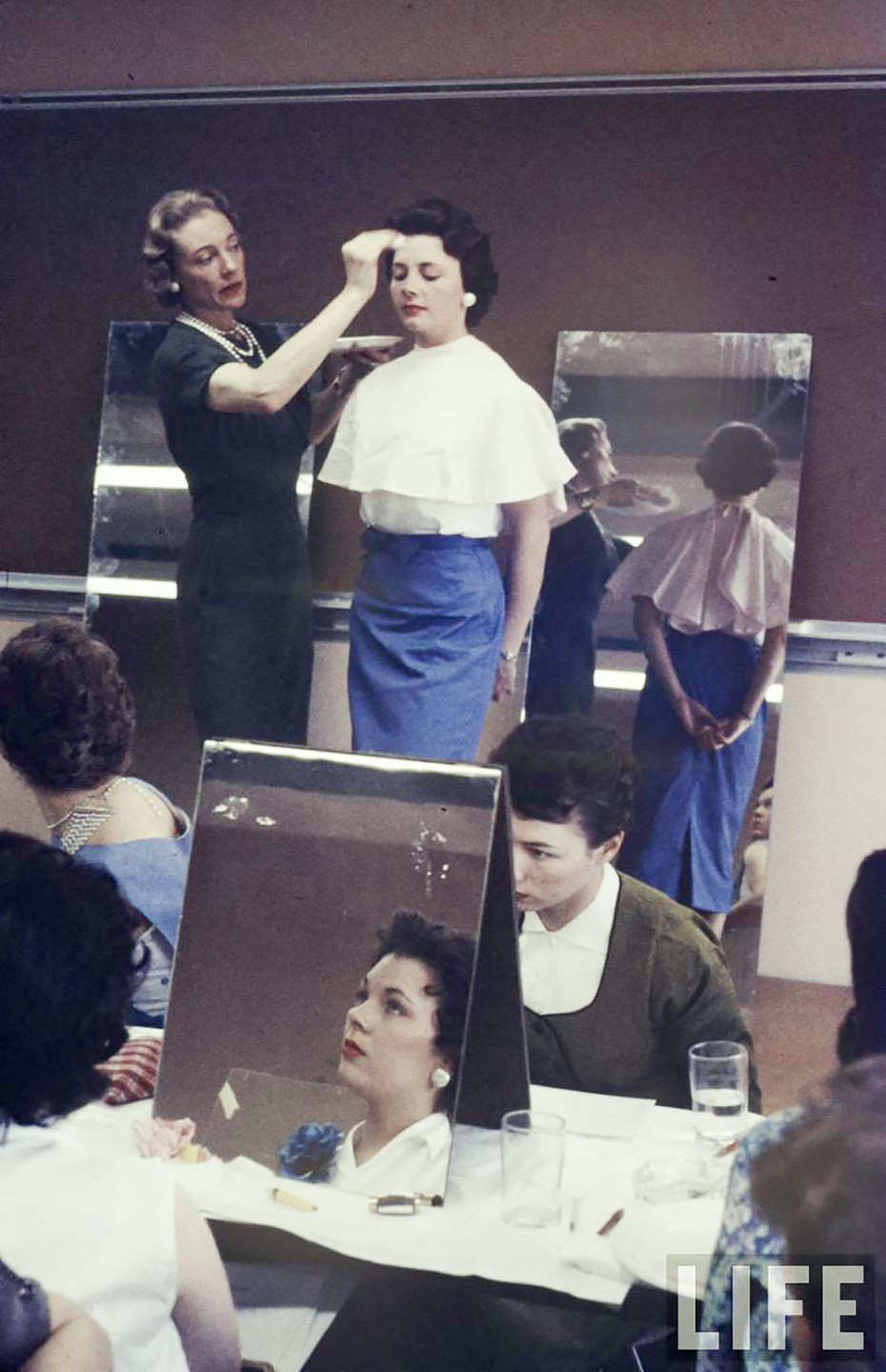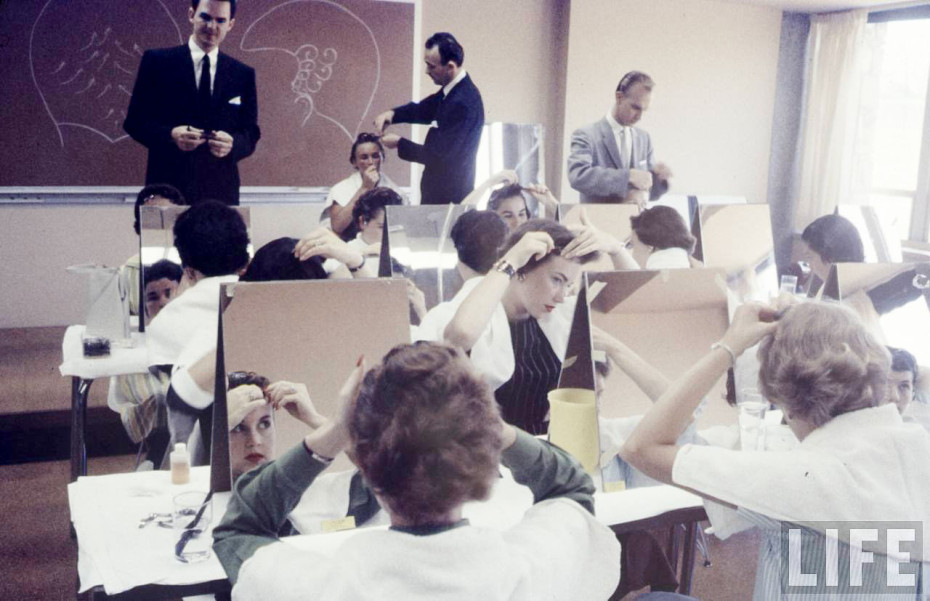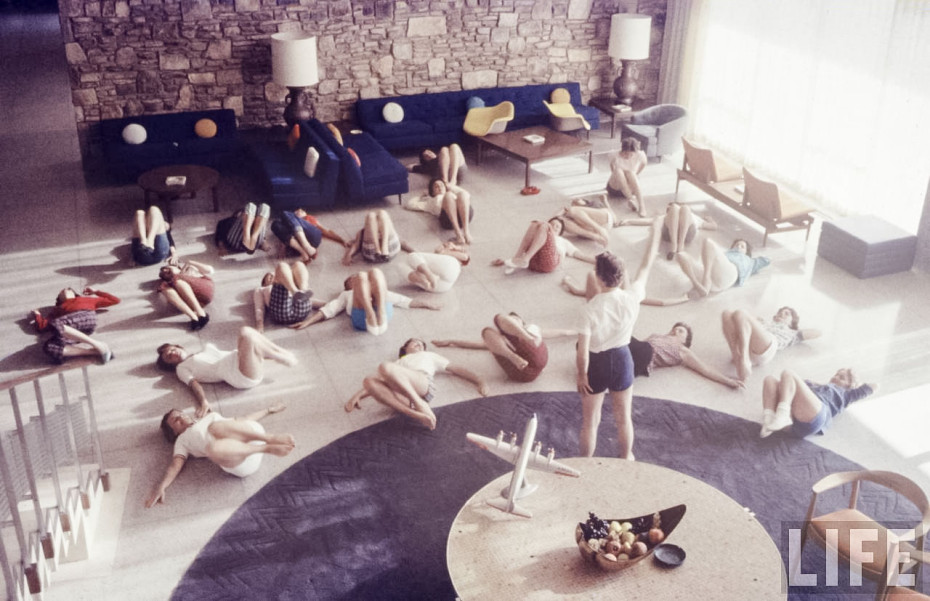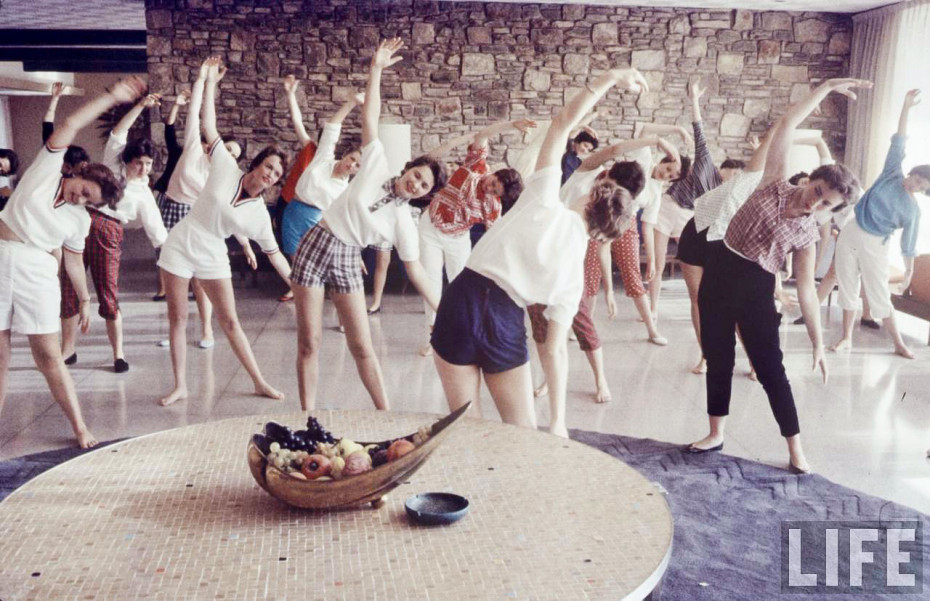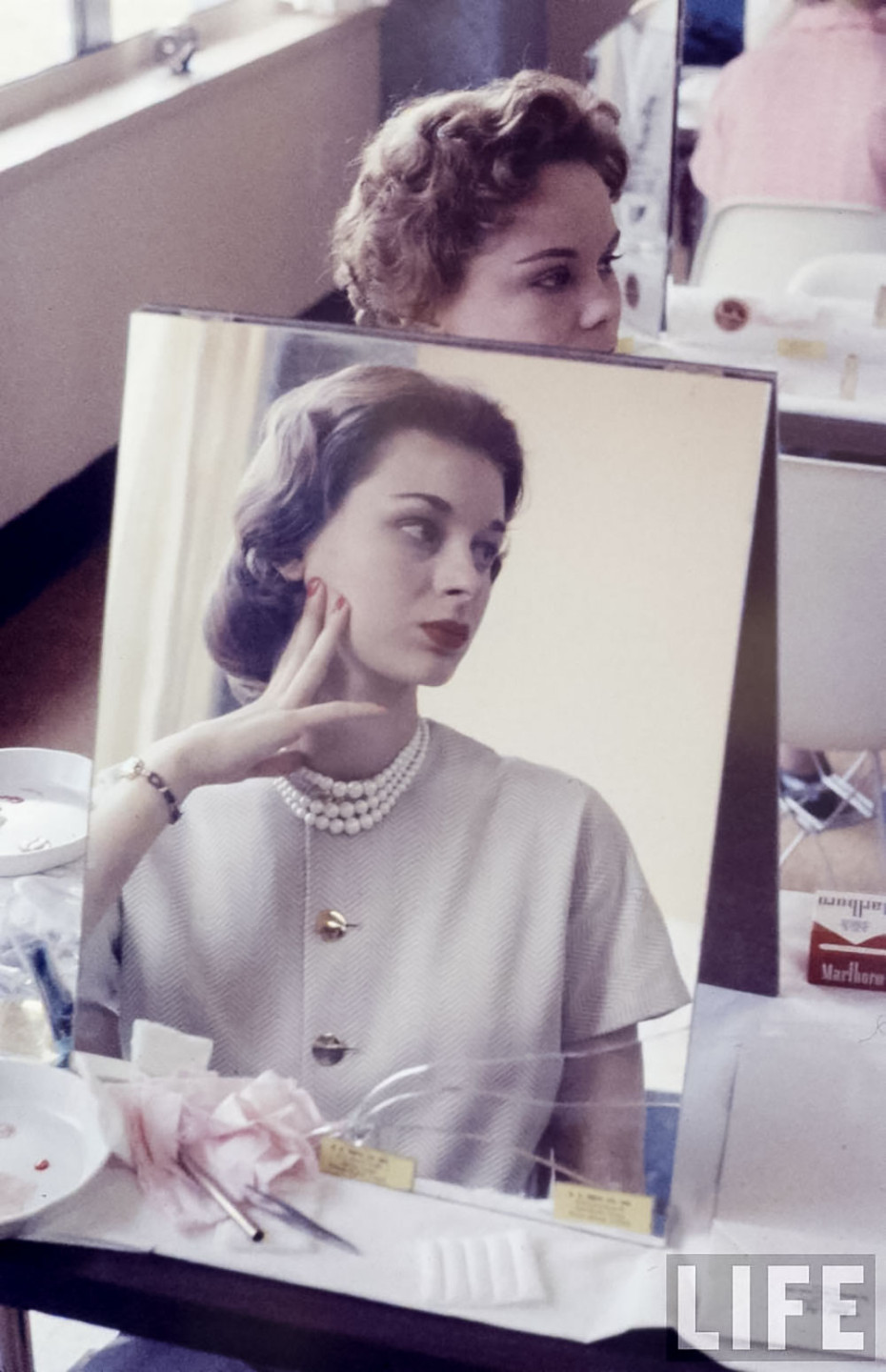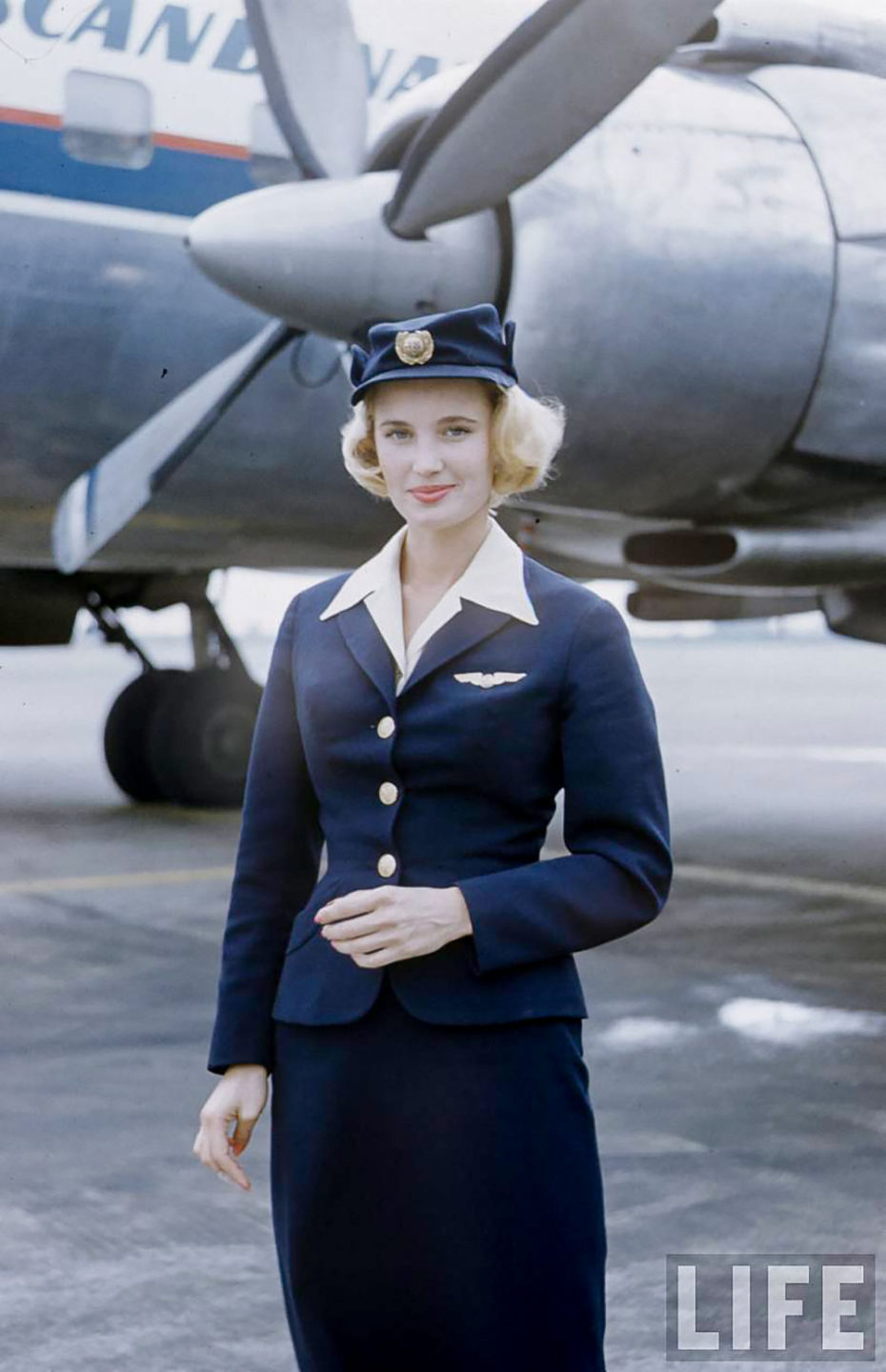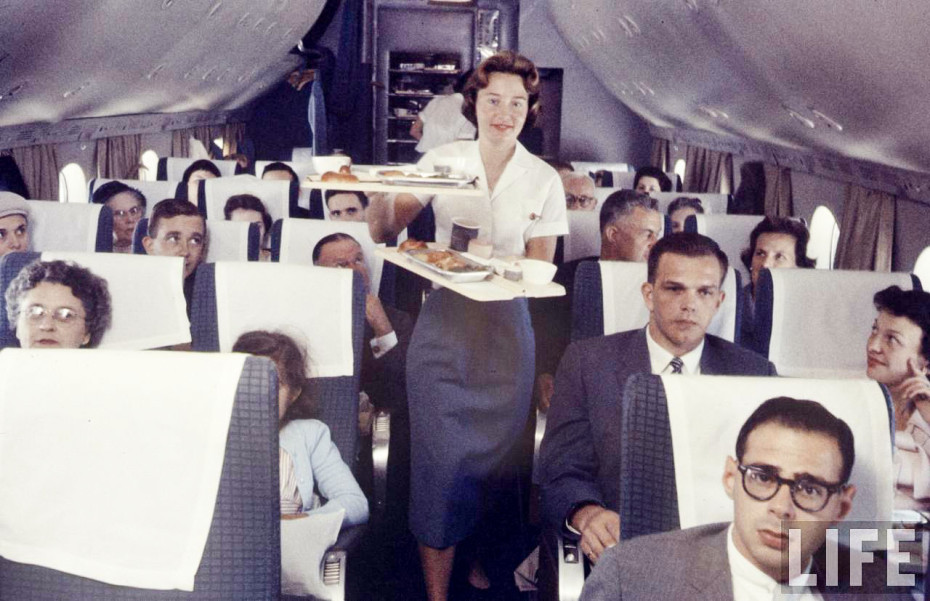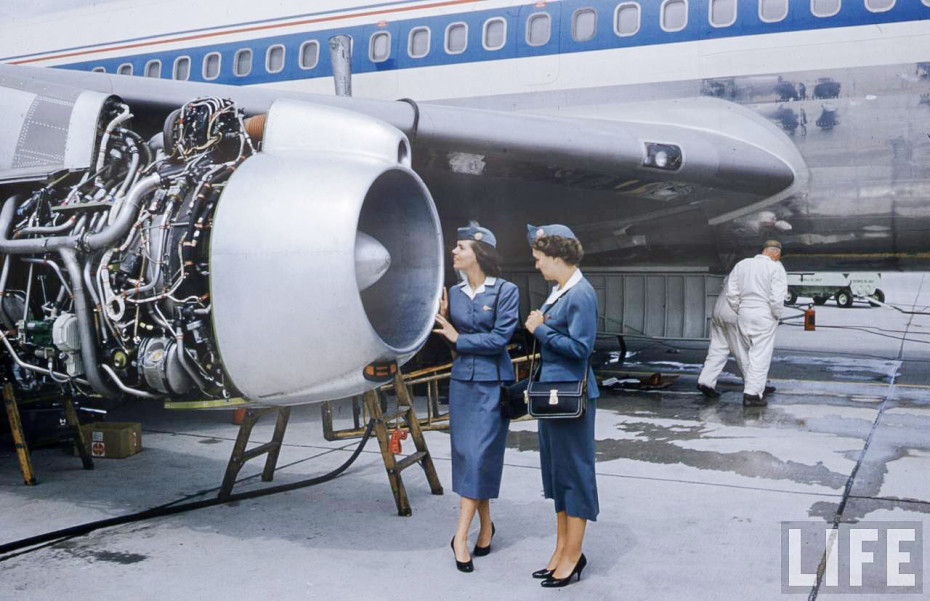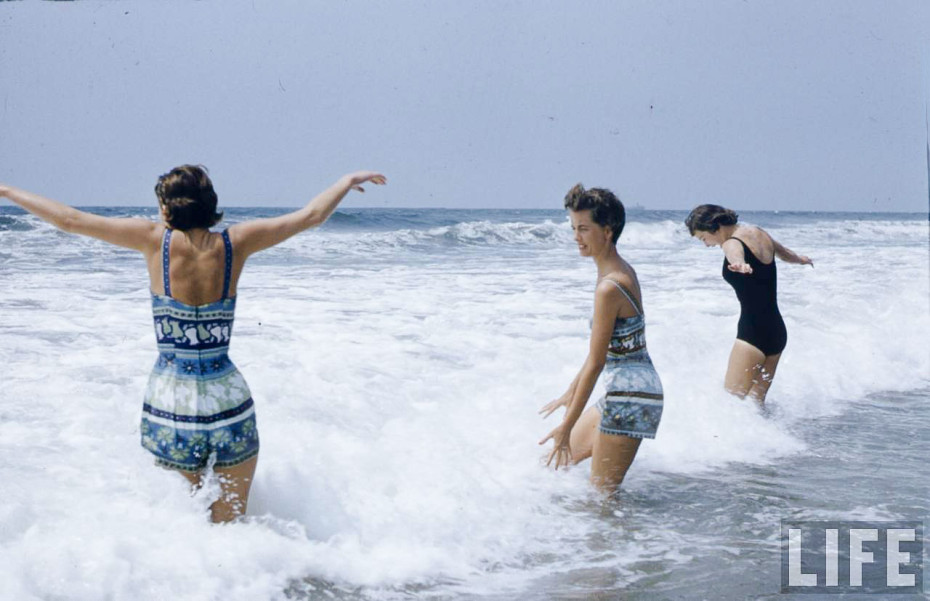 Found via Miss Moss
11. How to Travel Light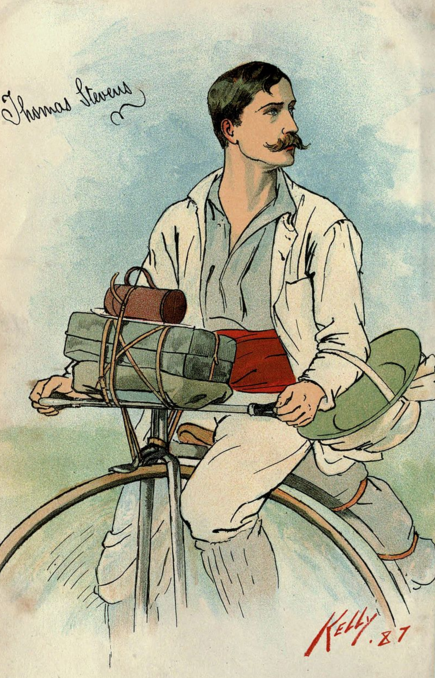 In 1887: Englishman Thomas Stevens became the first person to cycle around the world on his penny farthing bike, donning a jacket that doubled as a tent and bedroll. His handle-bar bag only contained fresh socks, an extra shirt, and a 38 Smith & Wesson.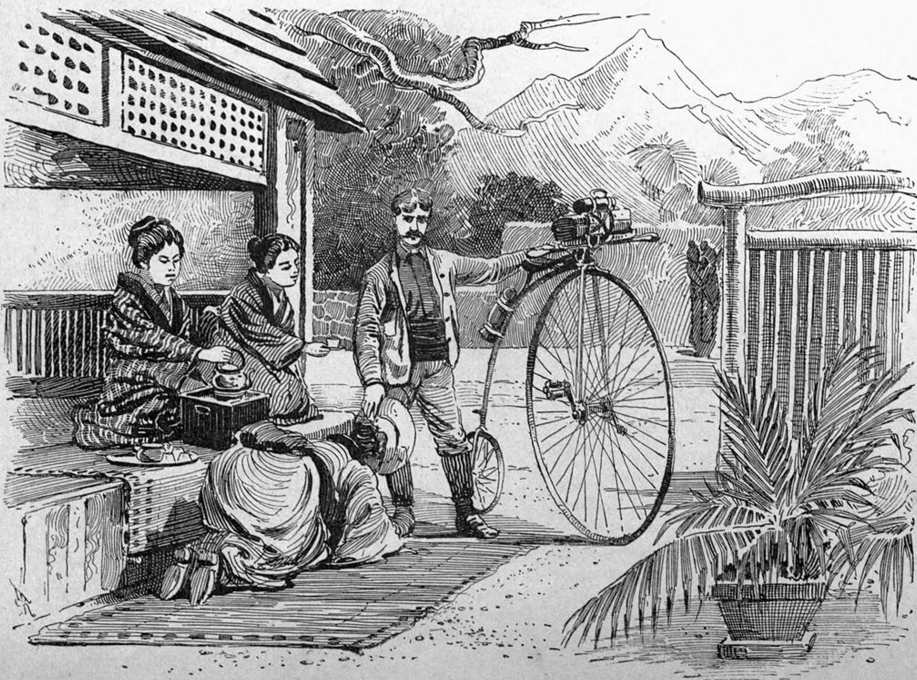 More found via Kateoplis.
12. This Concept Car, 1970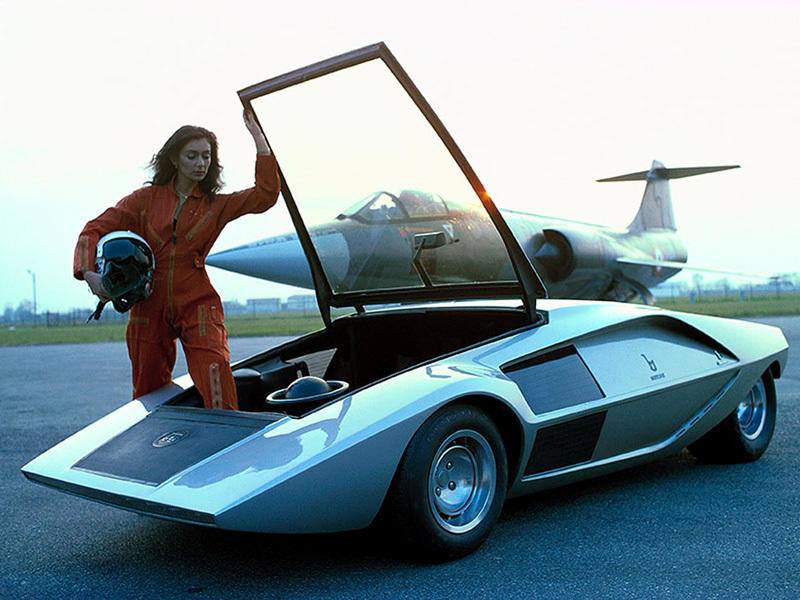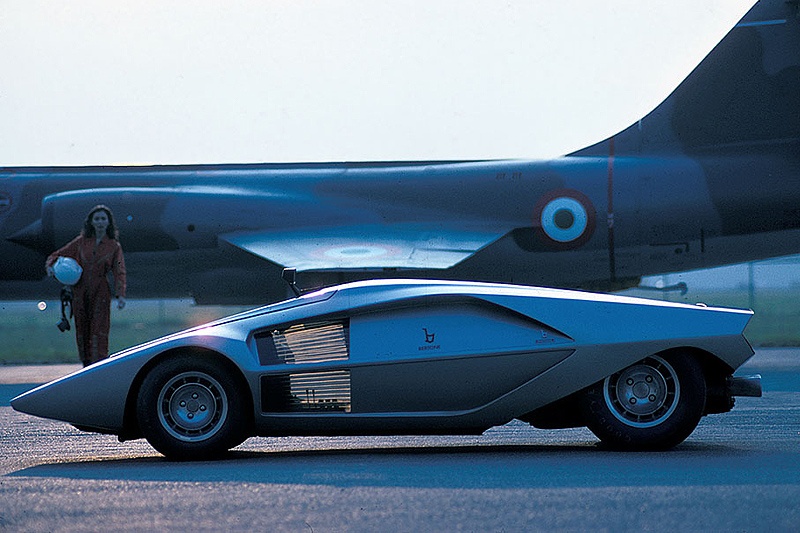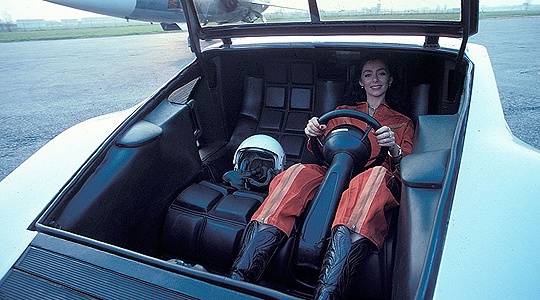 The 1970 Lancia Stratos Zero, found on Classic Driver.
13. A 30 foot telephone pole buried in Snow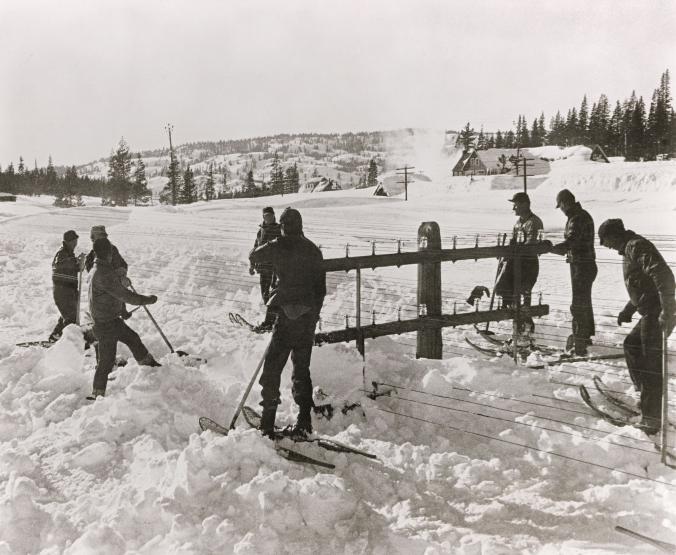 Buried by a record-breaking 1952 blizzard near Donner Summit in the High Sierra of Soda Springs, California.
Found in National Geographic's favourite photos of winter.