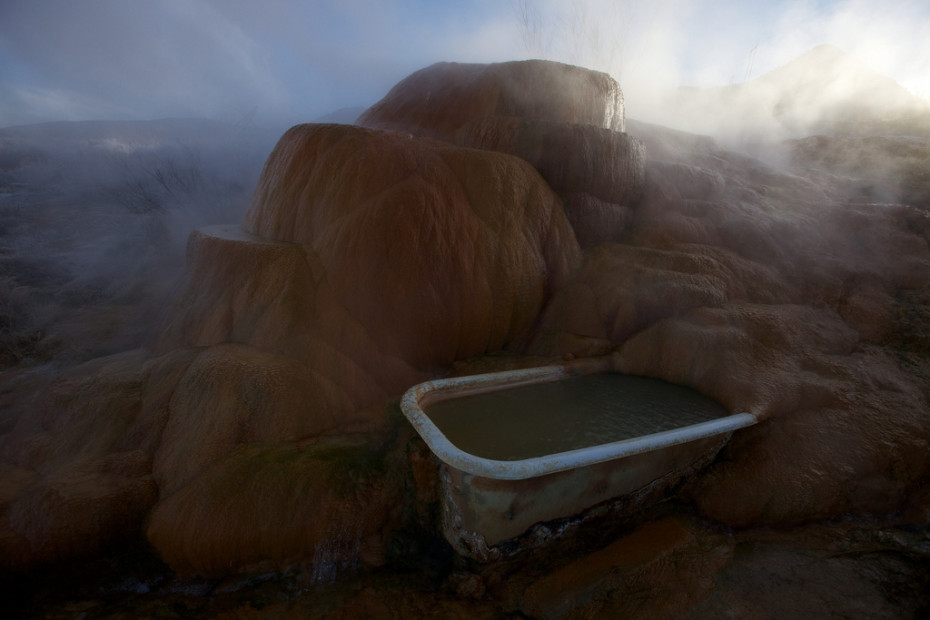 Just when I think I have my next American road trip all mapped out, something like this comes along and throws the whole itinerary off course! Oh yes; hundred year-old bathtubs of warm healing mineral waters with sunset views over the red desert and a banjo player serenading me as I soak– Mystic Hot Springs had me at hello.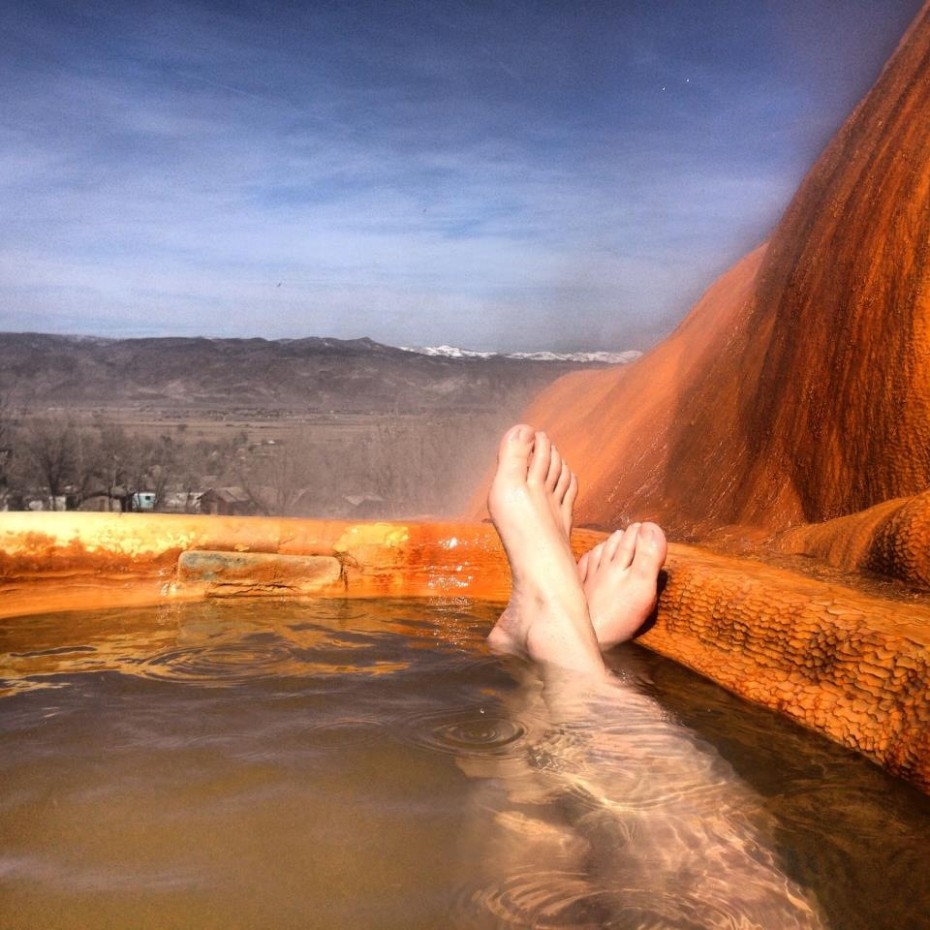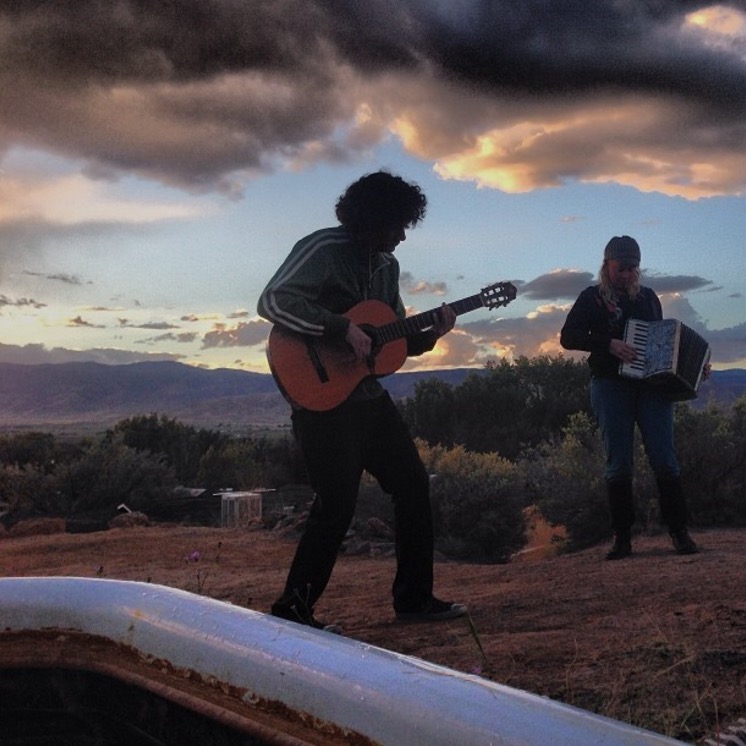 First things first, because I know you're already wondering about it– the antique bathtubs are cleaned every morning. The spring has been flowing continuously here in Monroe, Utah for millions of years, coming out of the ground at 168 degrees Fahrenheit (75 degrees °C) at 200 gallons a minute.

In the very same spot where travellers today still come to soak in the healing waters while enjoying an acoustic concert as the sun goes down, nomadic tribes of native people before them came to make their camps on the warm earth near the hot springs.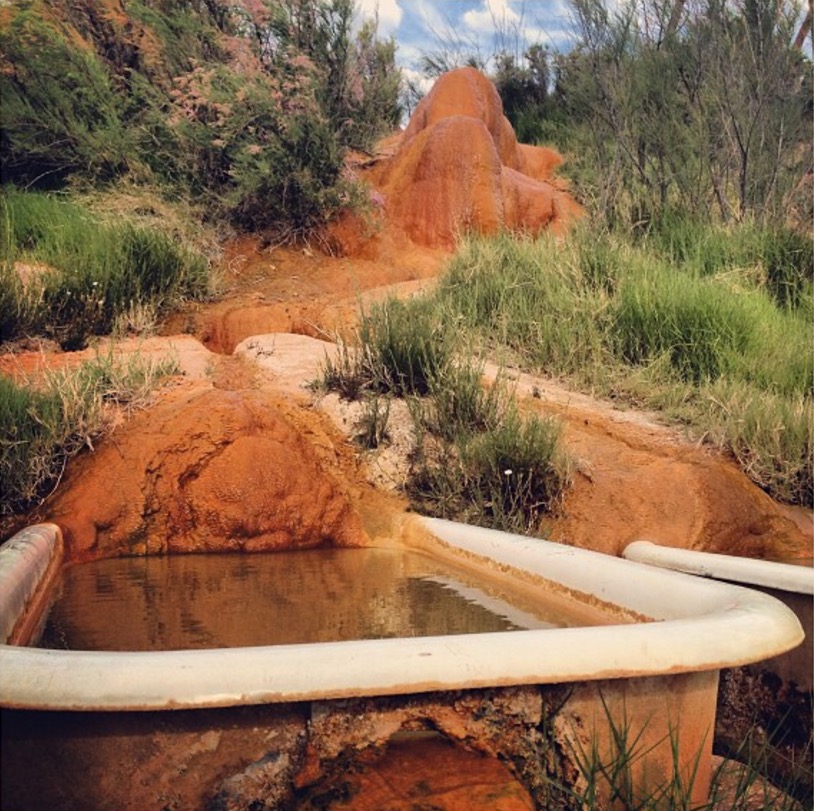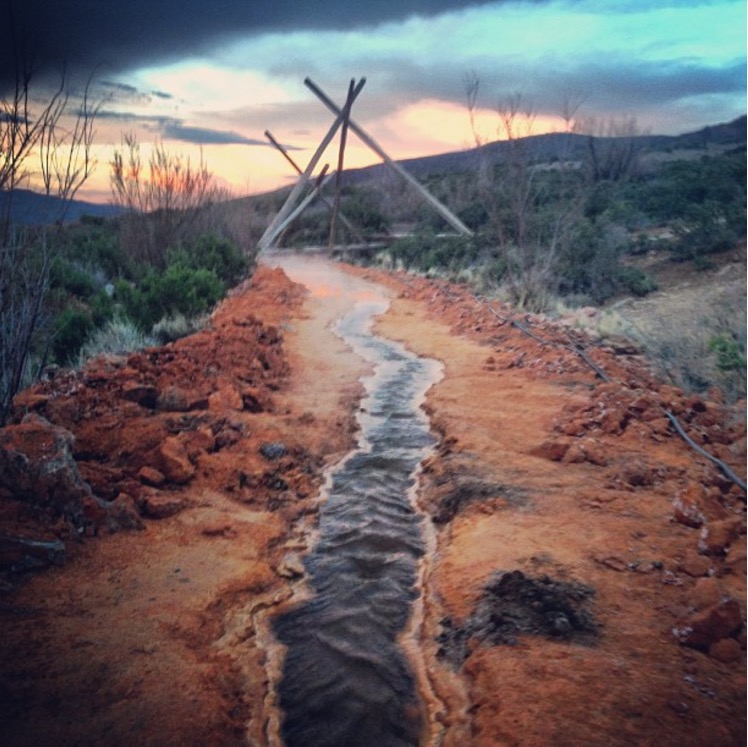 When settlers arrived, passing through along the "Old Spanish Trail", the hot springs became popular as a resting place, but always represented "a place of peace and neutrality, where even warring tribes would lie down their arms to enjoy nature's gift".
In the 1880s, Thomas Cooper and his wife, a couple of Mormon pioneers arrived at the east foothills of Monroe, 150 miles out from what is Salt Lake City today. They settled near the large mineral deposit with streams of hot water flowing from it and eventually built the first swimming pool at the site, calling it Monroe Hot Springs.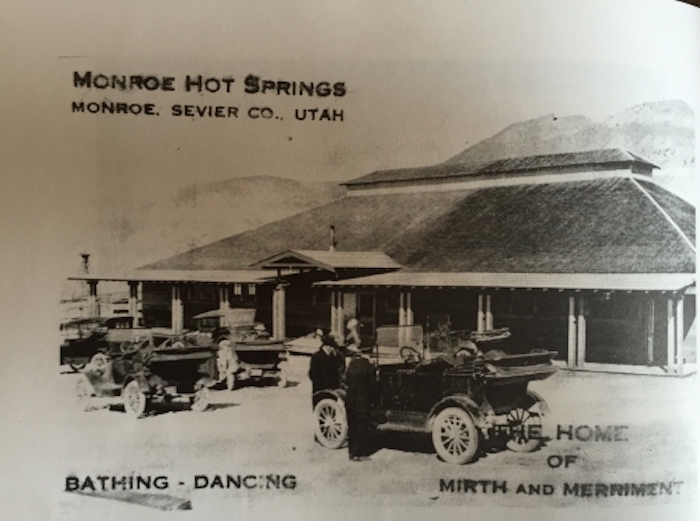 People from nearby towns enjoyed the Cooper's hospitality until the resort was sold to Charles Wilkes in 1916, who built a dance hall where orchestras would stop and play their music. People came from miles around in their horse-drawn buggies to dance and soak the night away.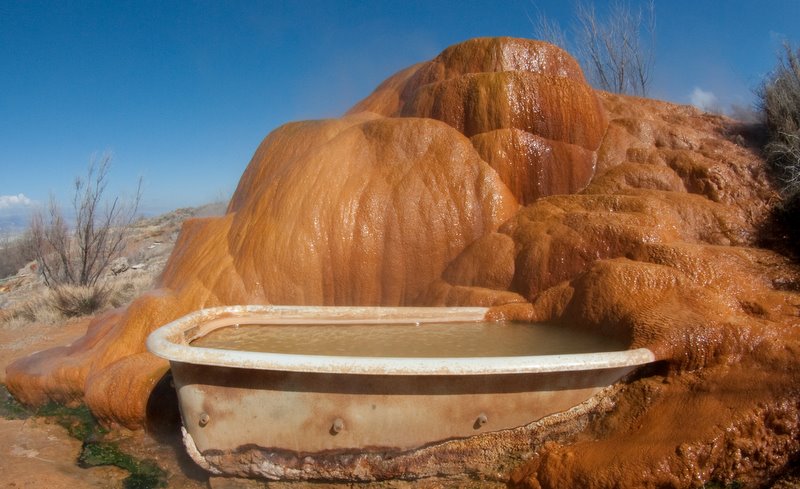 A century later and Monroe Hot Springs is now Mystic Hot Springs, run by a guy who likes to go by "Mystic Mike". Artist and showman Mike Ginsburg was traveling in his bus back from Vegas in the mid 1990s when he himself stumbled upon the hot springs as the Coopers and Mr. Wilkes had done before him. Immediately drawn to it, he was amazed to find that he was able to purchase the old resort.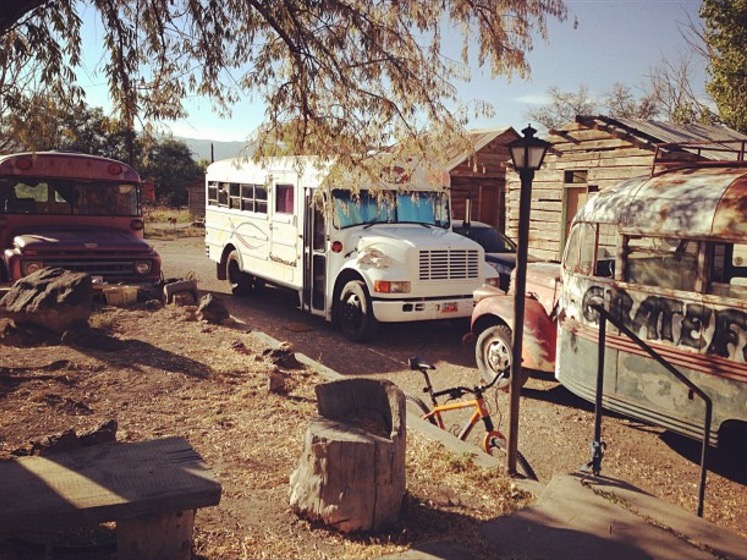 There was only one cabin on the property, which still stands and accommodates guests today, but Mike wanted to welcome more people– only he was on a very small budget. Instead of building new cabins, he went looking around the desert valley for old abandoned pioneer cabins that nobody wanted. One of the first buildings he purchased was a pioneer cabin deserted in the valley from 1865. Five children were born in it during the Pioneer days.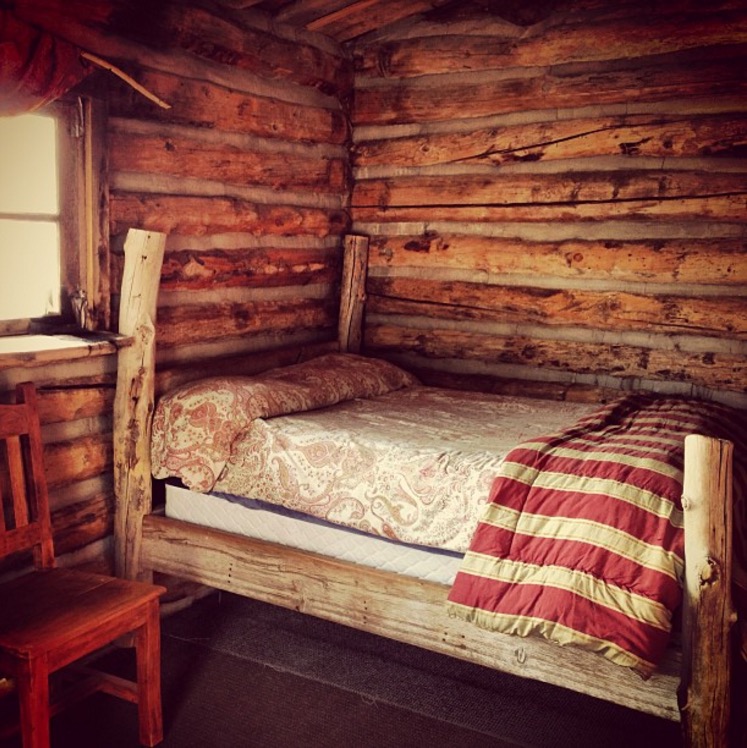 As he continued to acquire more, Mike has today put together something of an authentic Pioneer Village with fifteen cabins so far at different stages of restoration.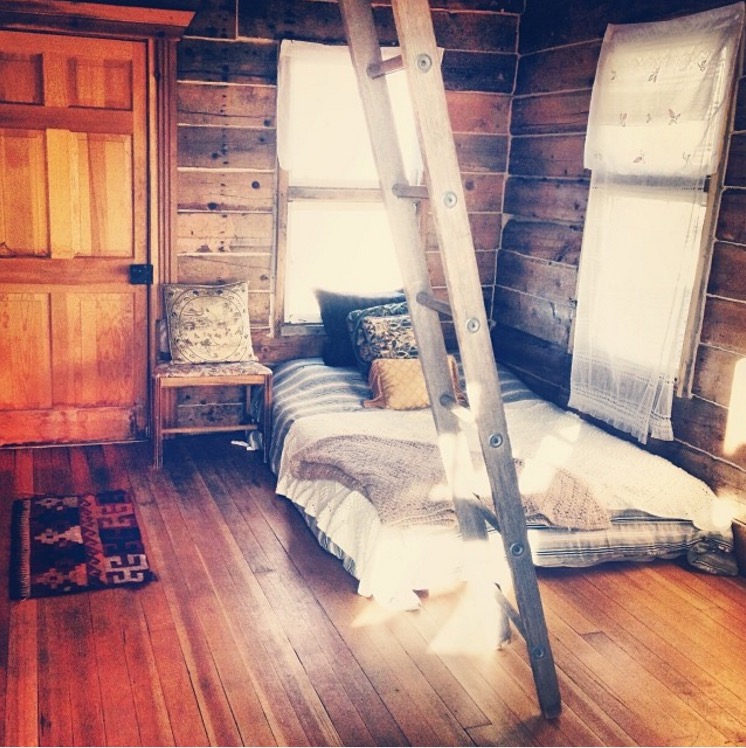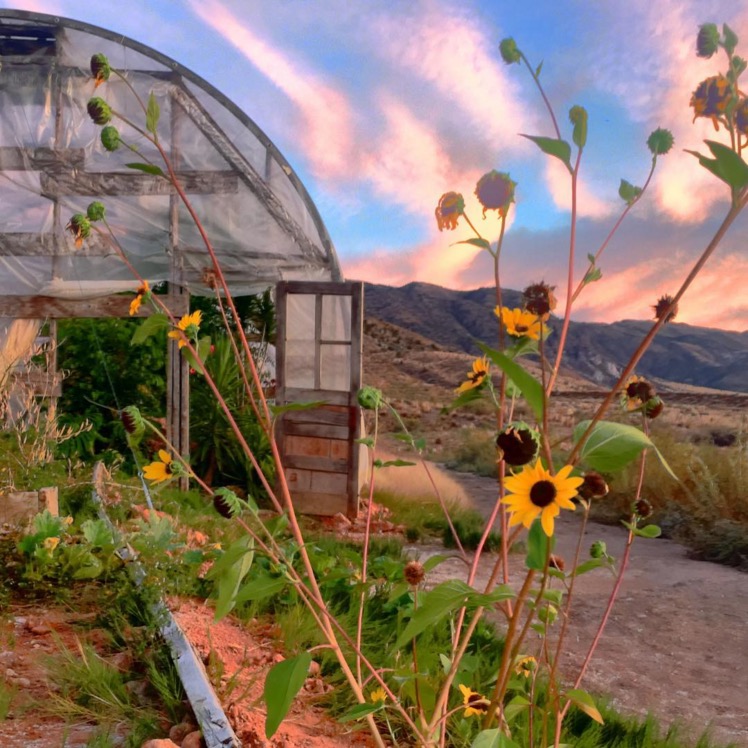 The antique bath tubs I gather are Mike's artistic touch. There are 8 tubs in all and two concrete pools which are also regularly cleaned.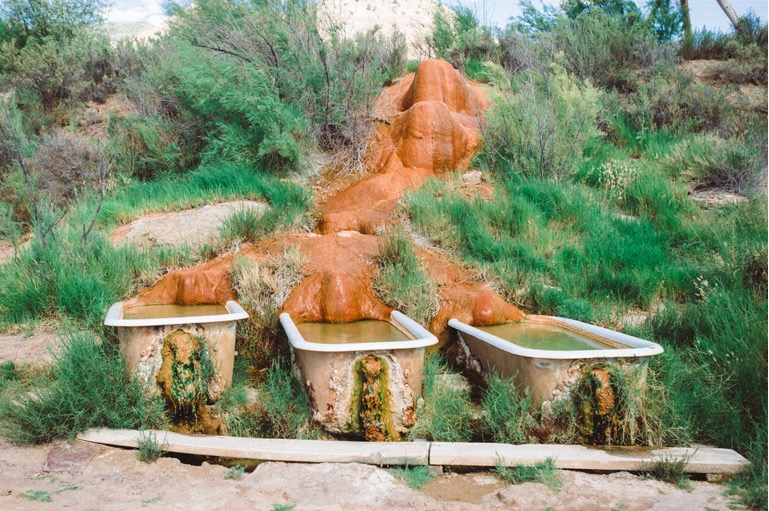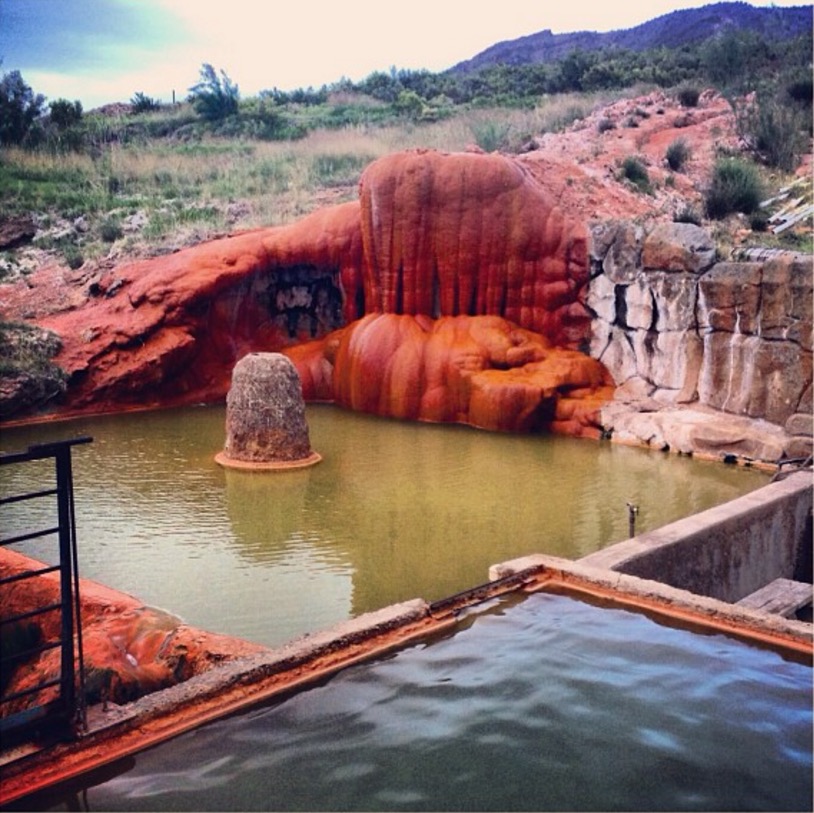 As the water travels through a channel, it cools down and is then contained in the pools and tubs which are kept between 98 and 110 degrees Fahrenheit (37-43 degrees °C), so there's a temperature suited for everyone.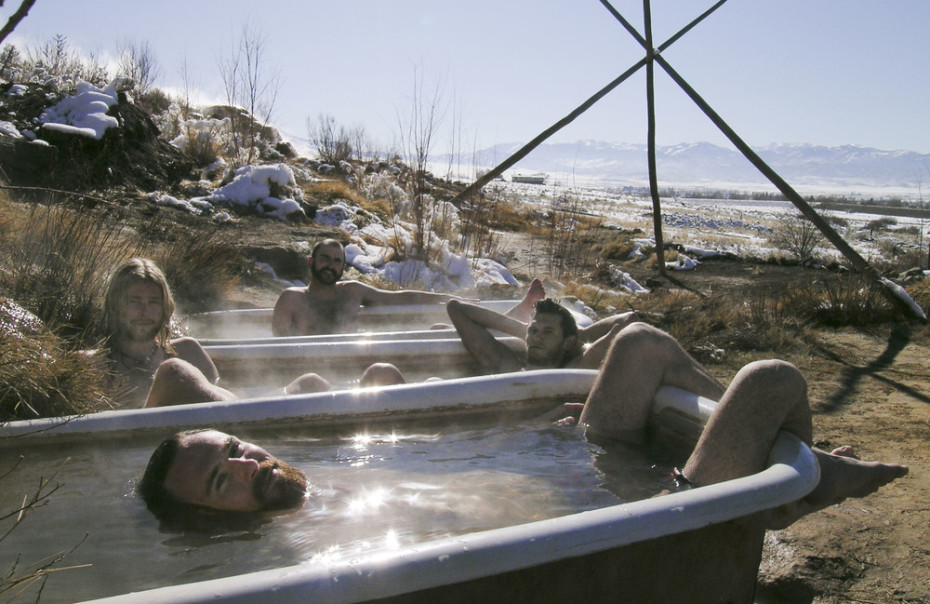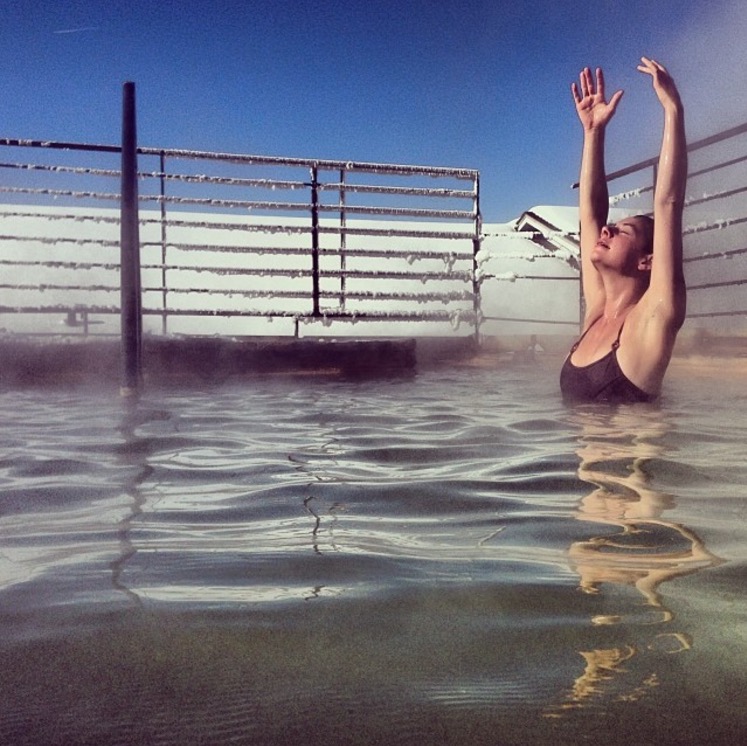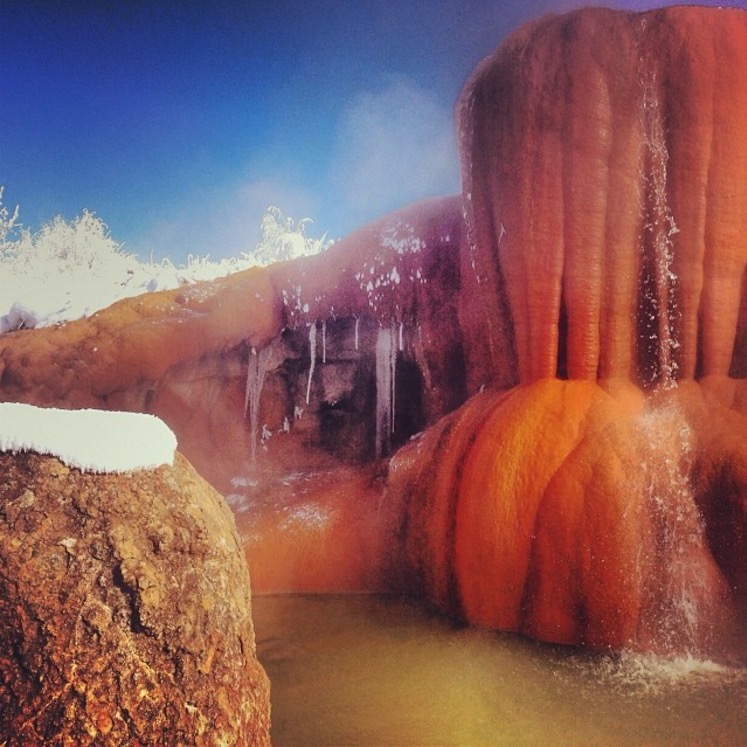 Tubs 7 and 8 are usually the hottest and they say just five minutes in these tubs can do wonders on aching muscles, containing lots of calcium, magnesium and iron. Some of the baths as if they're being engulfed by the layers of rock formed as the minerals cool, a buildup over time which has created a mound 200 yards wide.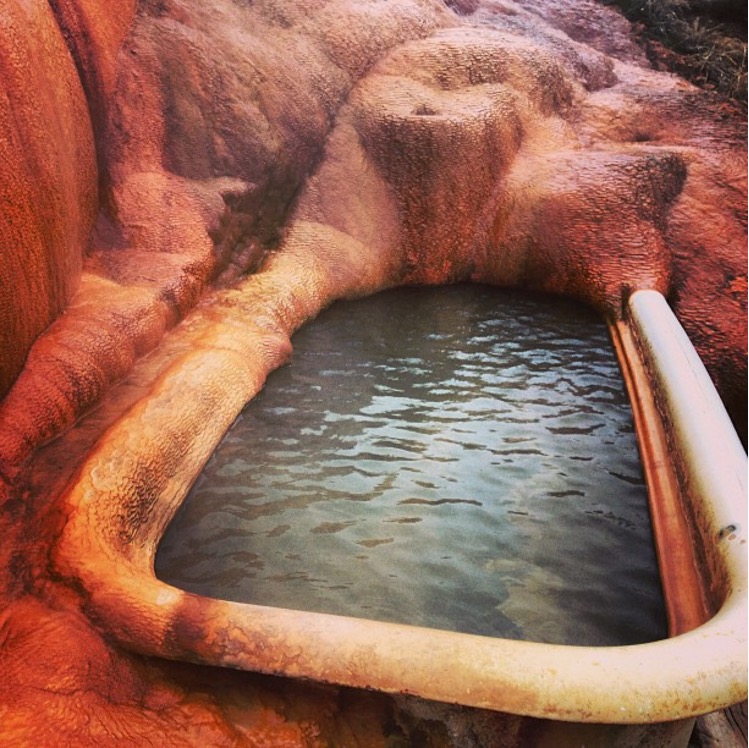 The scenery is quite something, soaking in a bath surrounded by the open desert, ideal for stargazing and moon watching over the mountains.
Mystic Mike has of course also revived the old hot springs musical tradition by hosting bands and maintaining the historic love of music and dance that the Mystic hot springs is famous for. You can check out a performance here.
There's even now an annual Mystic Hot Springs Music Festival during Utah's Pioneer Day weekend with 4 nights of music, arts, fireworks and tub soaking of course.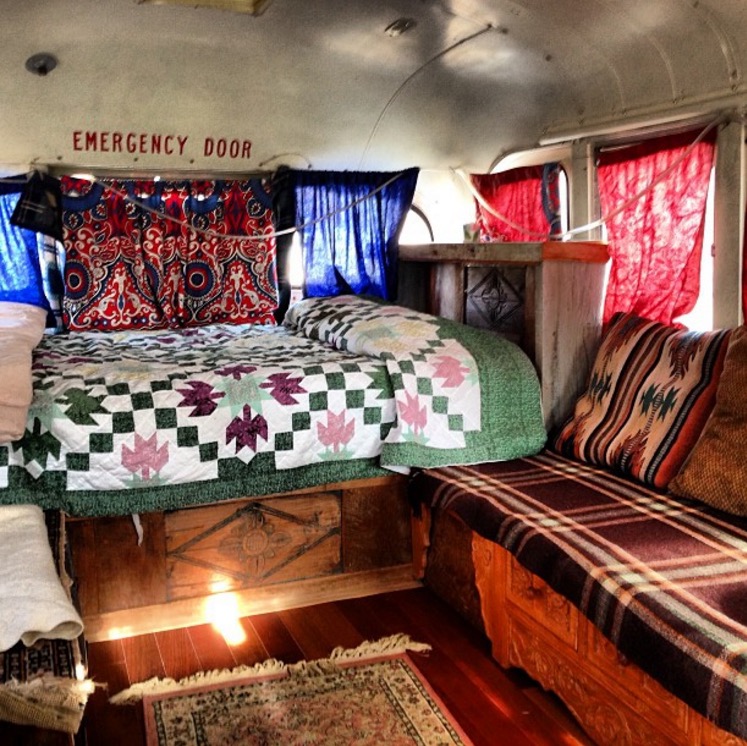 Throughout the rest of the season, you can soak for the day at Mystic for $15, rent a cabin or one of Mike's old converted buses for $60 pp. You can also just camp out for the night on the site for $30. And for $10 extra, you can get serenaded while soaking in the tub by a local band.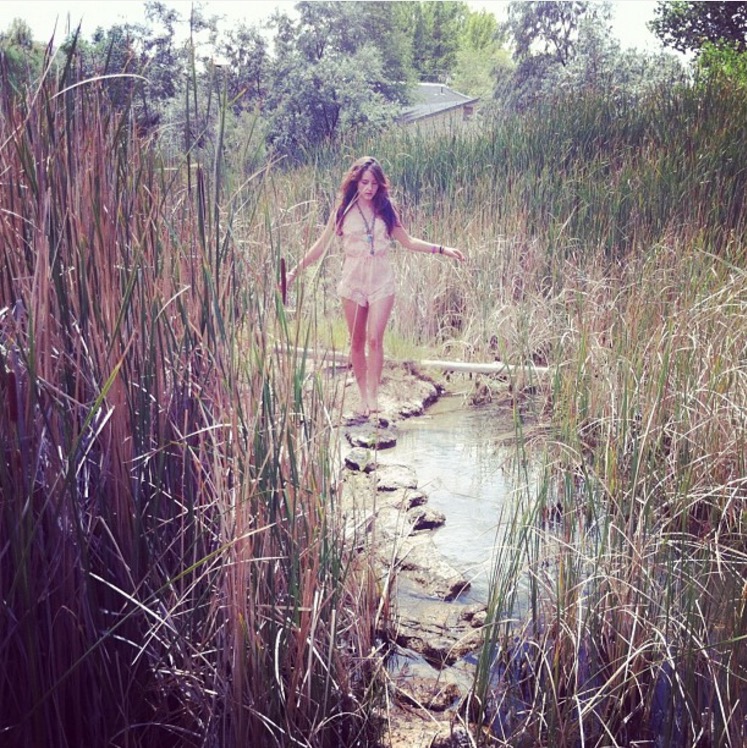 Of course the memories and that good ol' hippie hospitality is priceless.
Keep it on your radar by following them on Instagram, where most of these dreamy images came from.