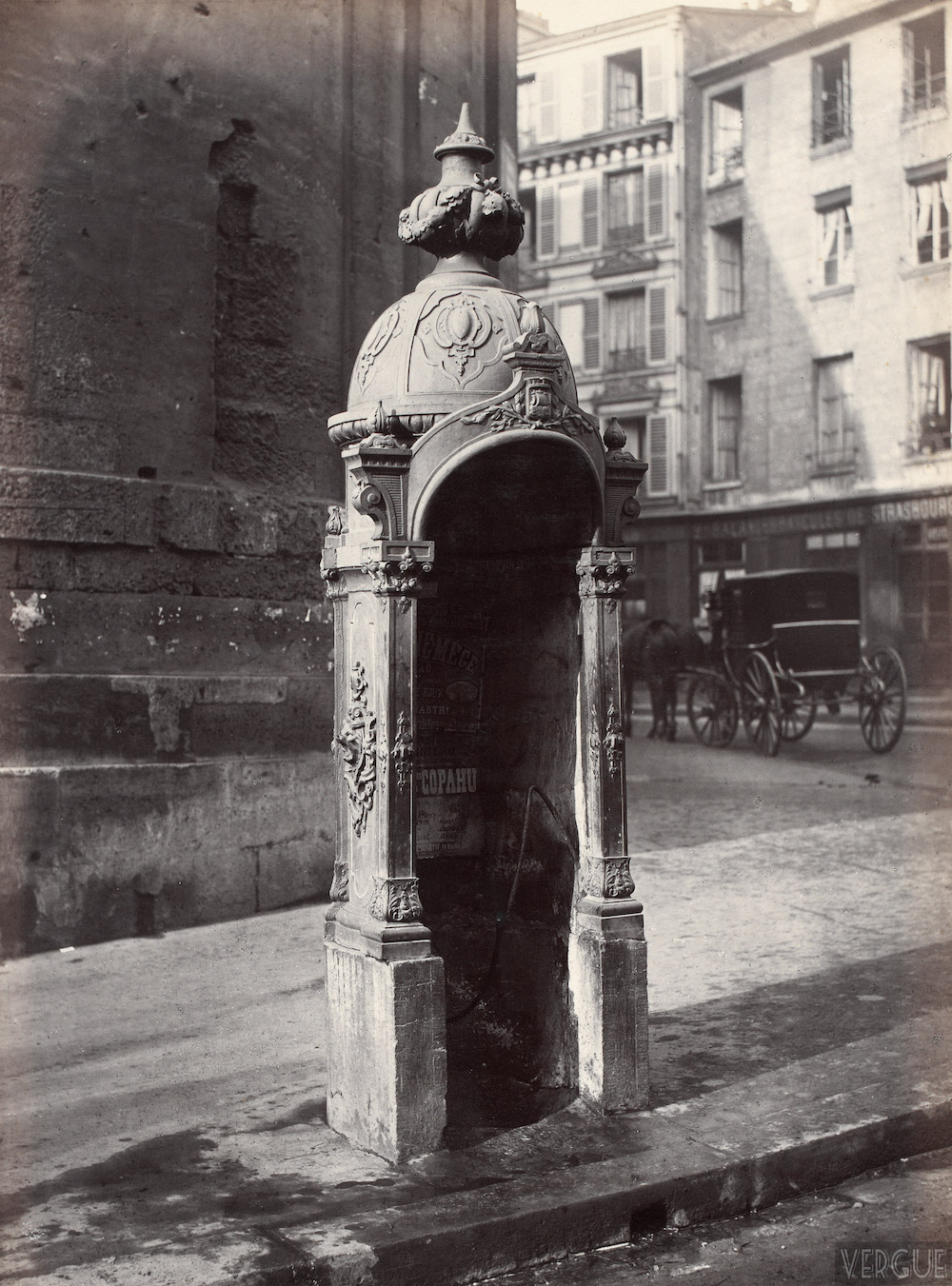 Paris has always had a knack for making the ordinary and the mundane somehow look infinitely more charming, and even the city's public toilets were once a thing of beauty…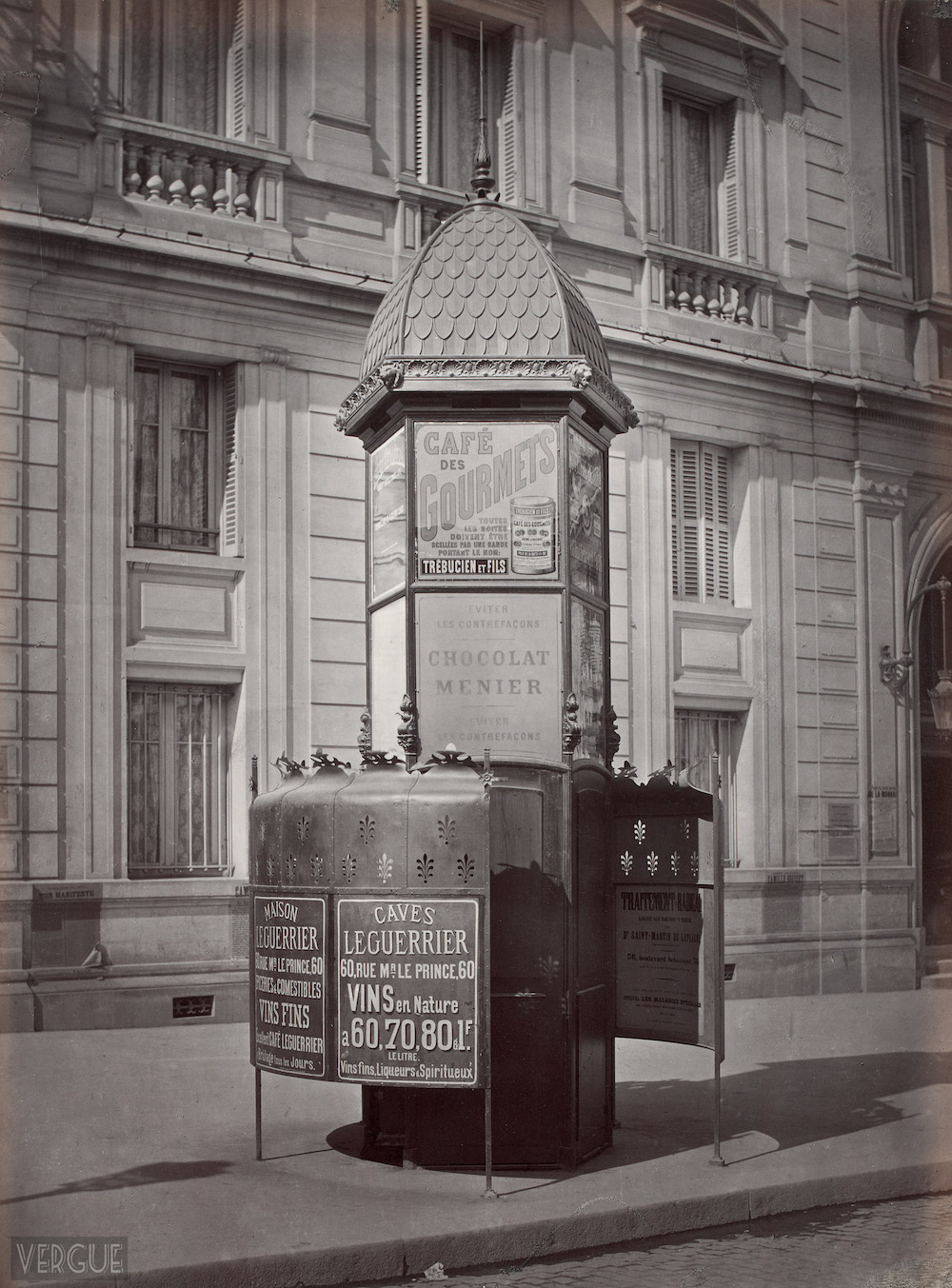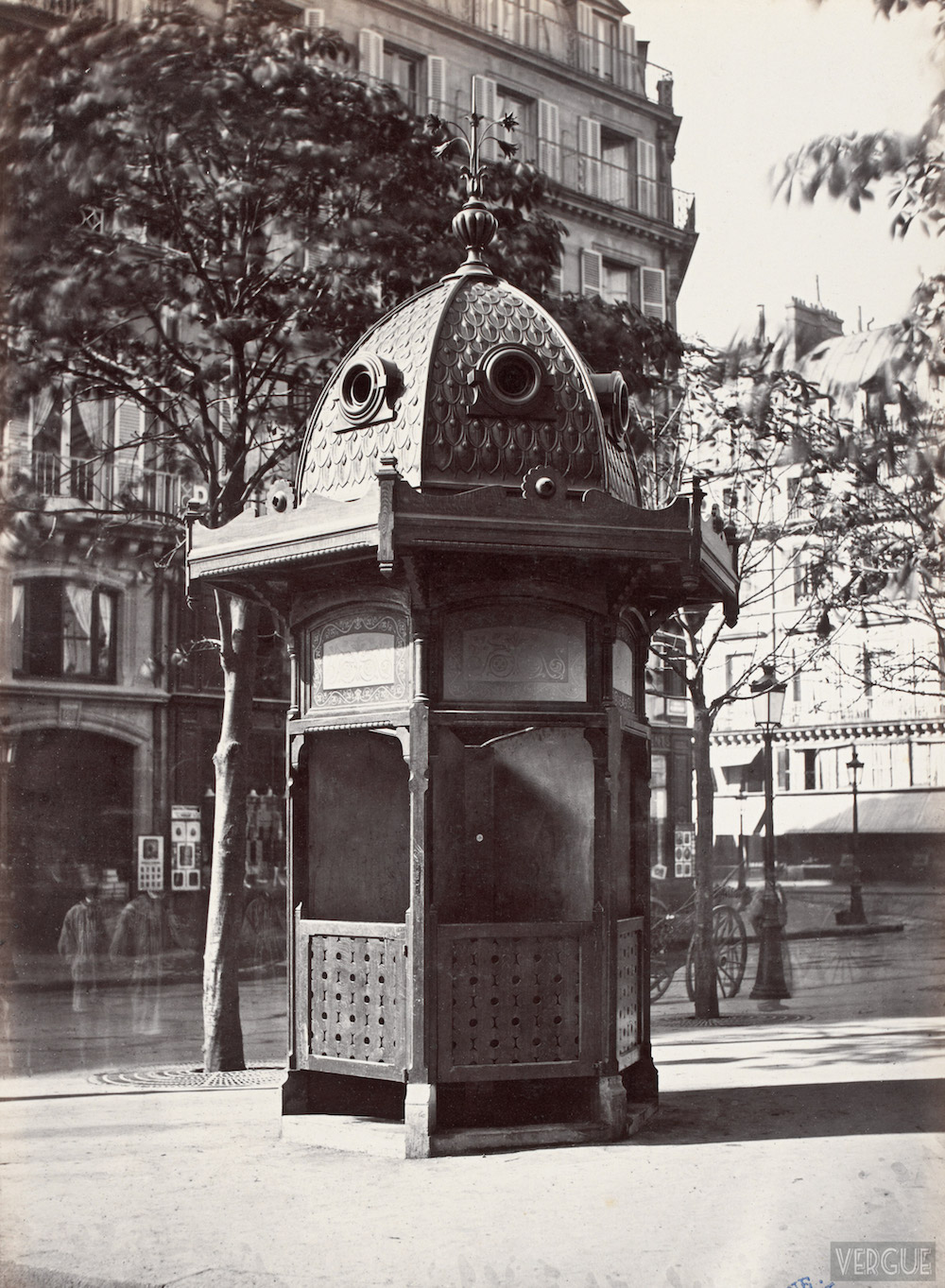 In the 1860s, French photographer Charles Marville was named the official photographer of Paris. Until his death in 1879, he documented the richness and diversity of the city's street furniture, especially focusing on the installation of a host of modern conveniences, such as the elegant new gas lamps and public urinals. His unconventional subjects captured on paper and glass negatives were presented at the 1878 Paris Exposition, now housed in the Bibliothèque Historique de la Ville de Paris.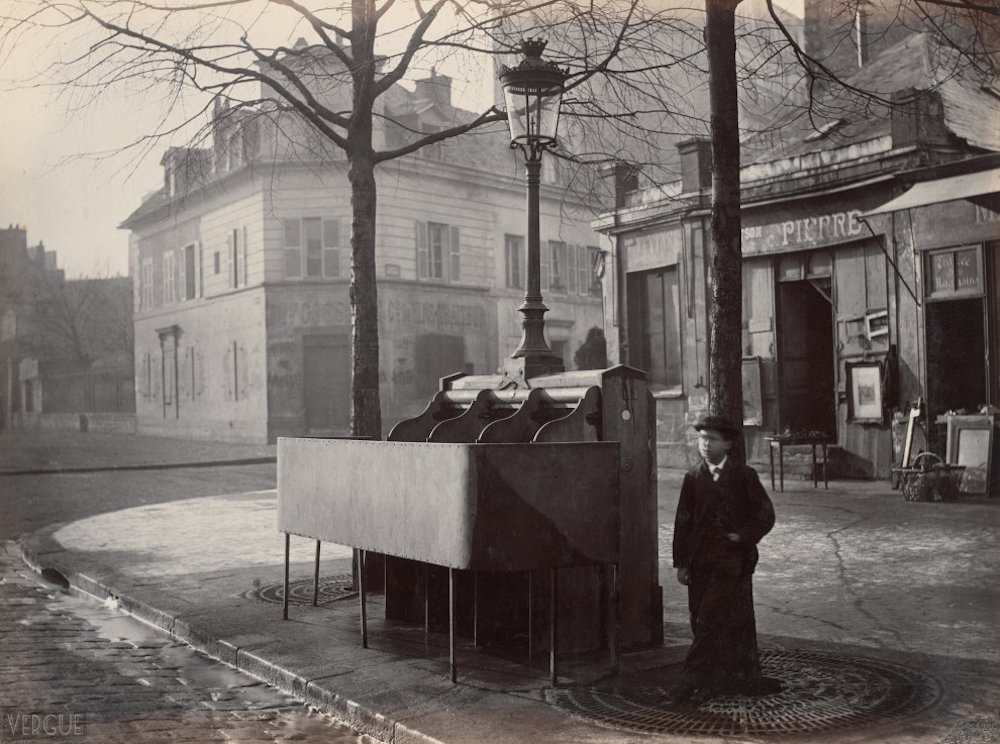 Public urinals on major boulevards had initially been introduced to Paris in the Spring of 1830, but they were quickly put to a completely different purpose when they were used to provide materials for street barricades during the French Revolution.
They had a comeback in the 1840s when some rather regal-looking cylindrical shaped pissoirs known as colonnes Rambuteau were installed (as seen above). They served both as urinals and supports for posters and advertising. In the 1870s, when the government introduced more modern multi-compartmented structures called vespasiennes, Marville meticulously documented all the different shapes and sizes of pissoirs, old and new, that Paris had to offer.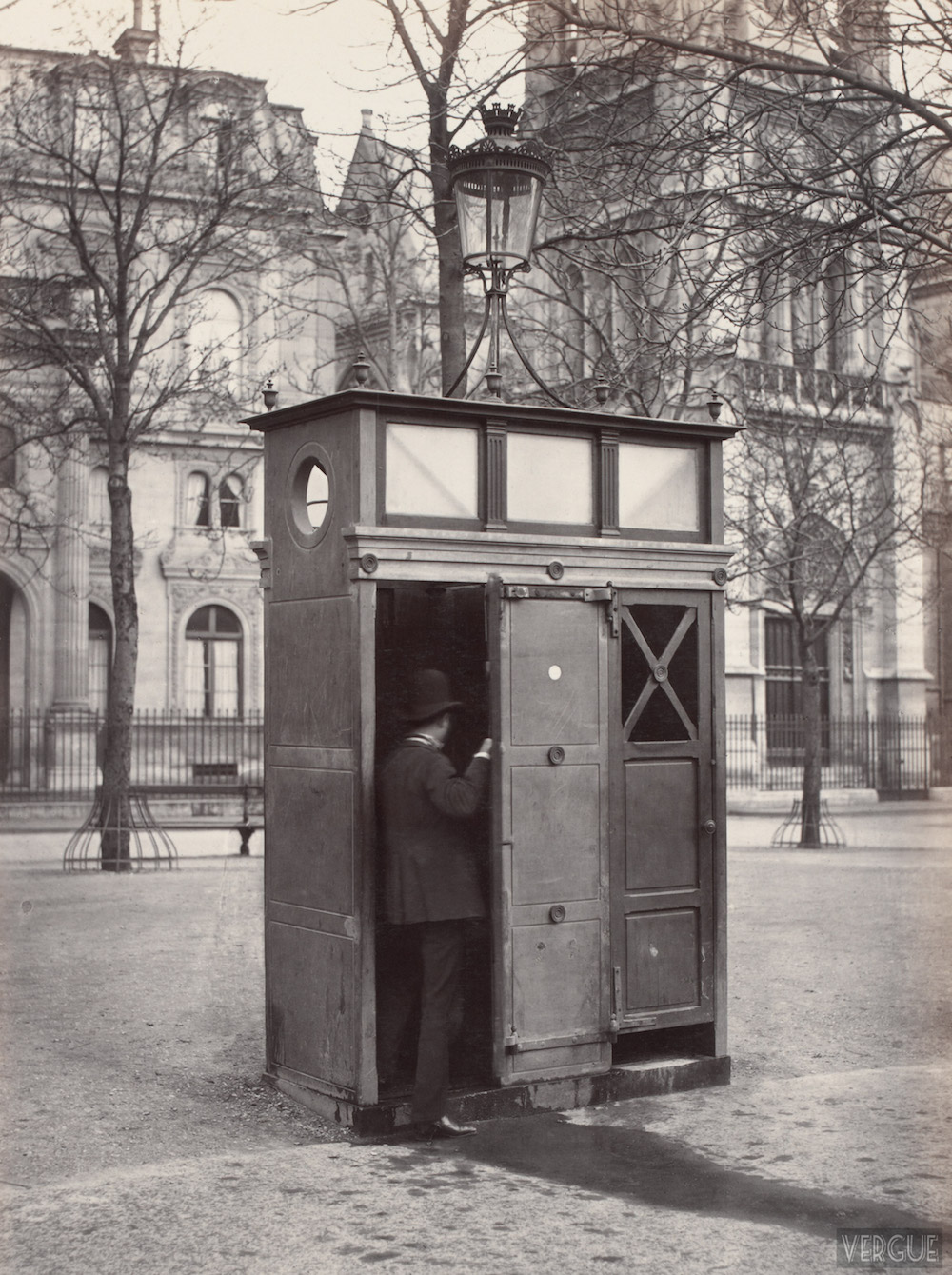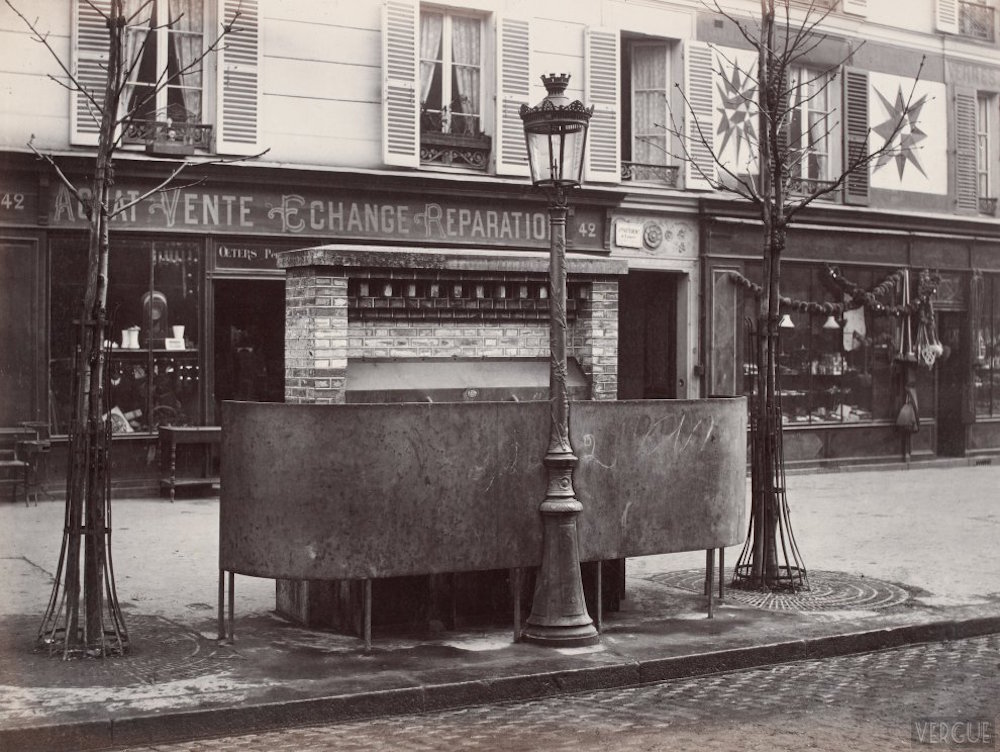 At the peak of their spread in the 1930s there were 1,230 pissoirs in Paris, but by 1966 their number had decreased to 329. The last time anyone checked, there was only one that remained, on Boulevard Arago in the 13th arrondissement. As much as I would have liked to confirm whether it's still there or not, I just couldn't bring myself to drive across town for a urinal. Please feel free to let me know in the comments if you happened to have spotted it recently!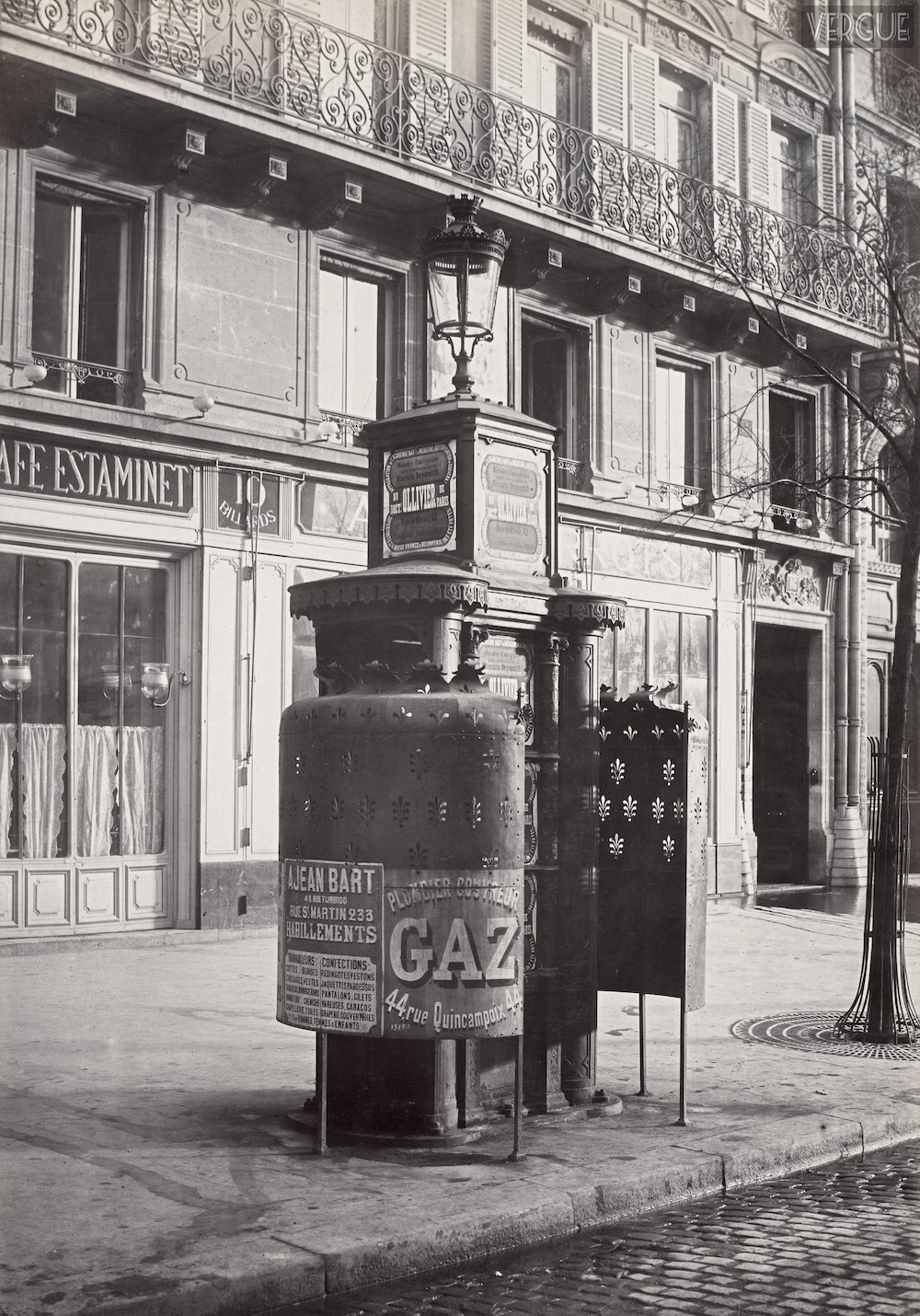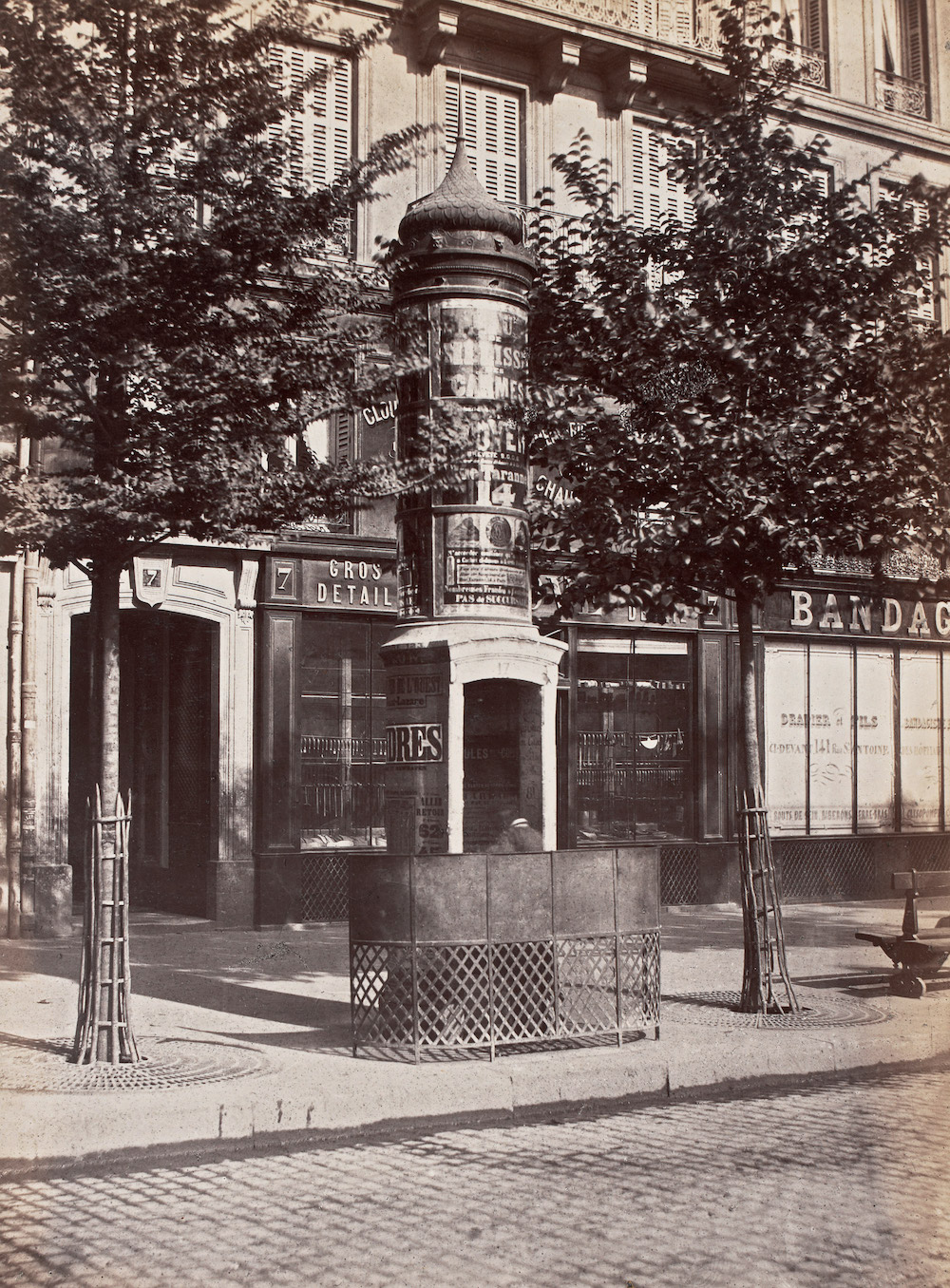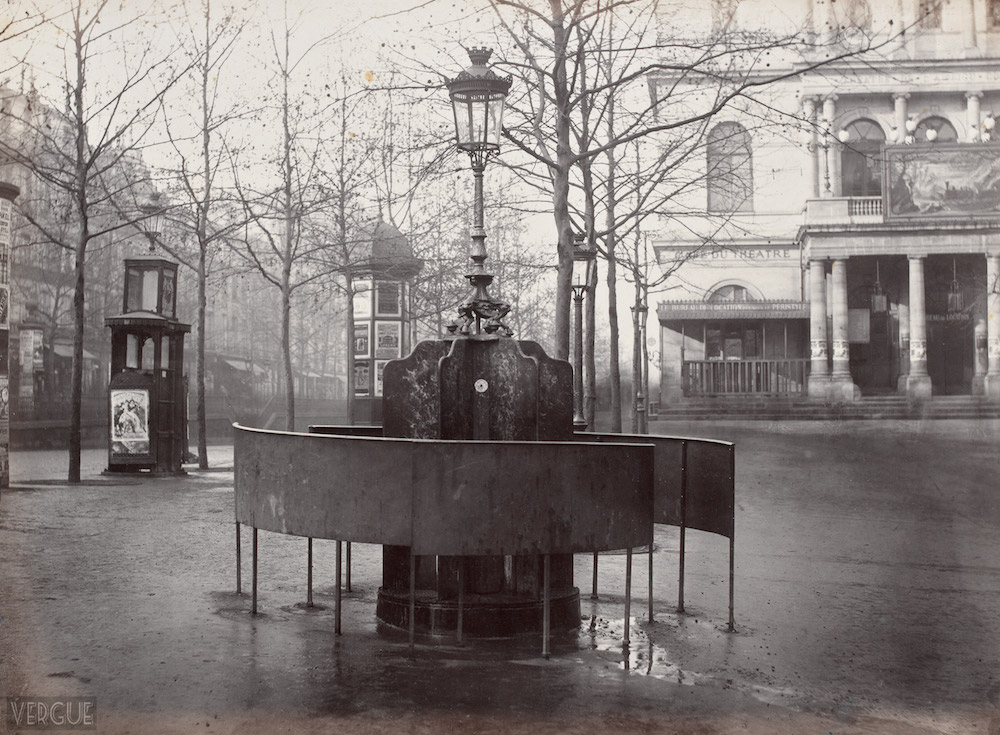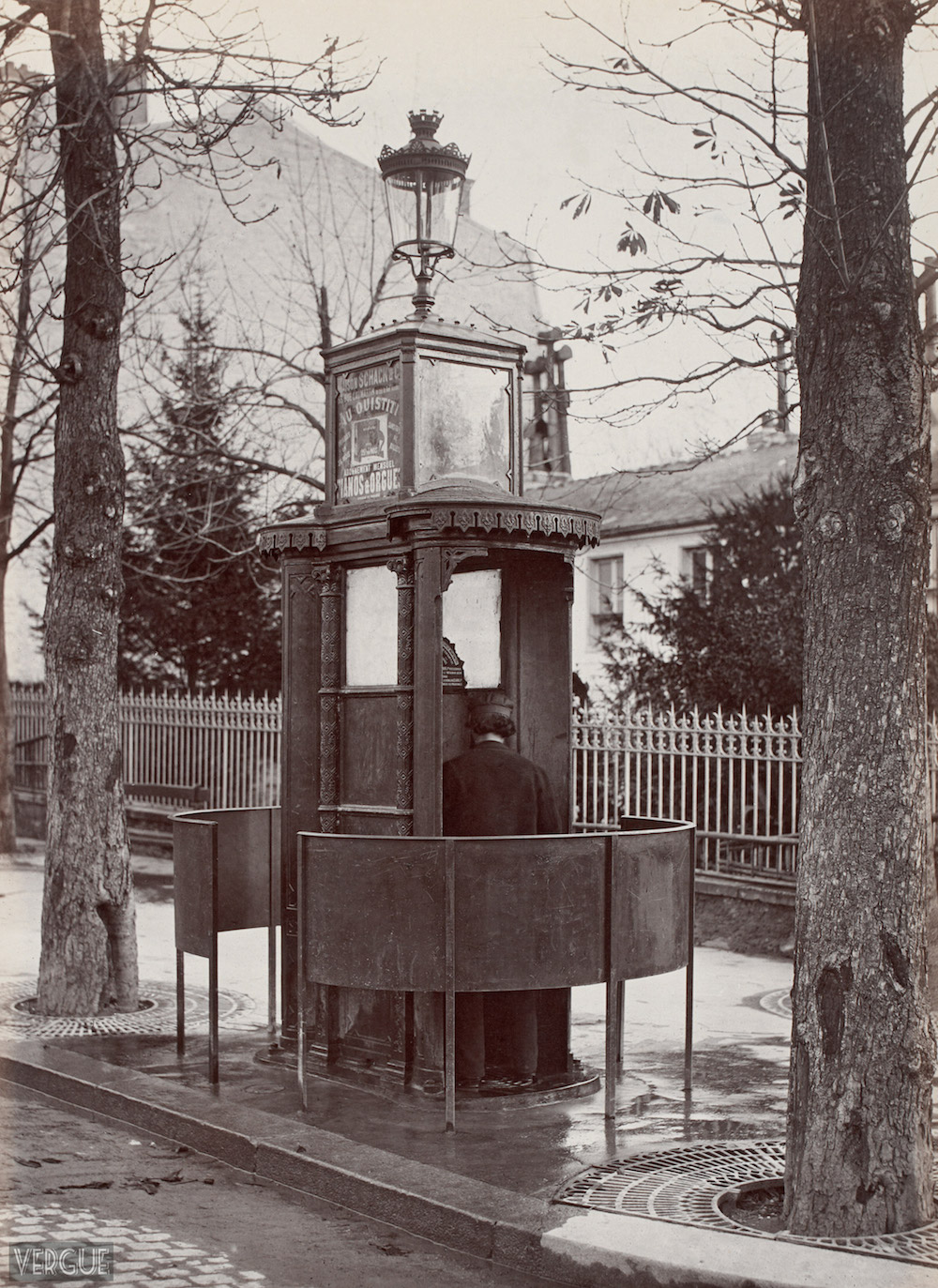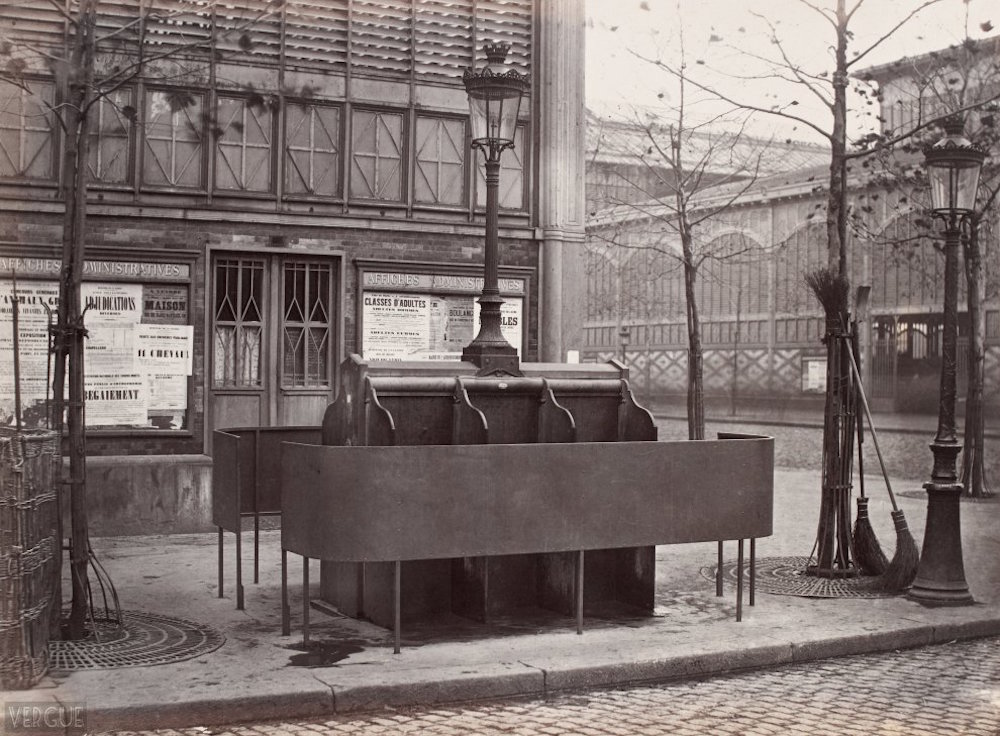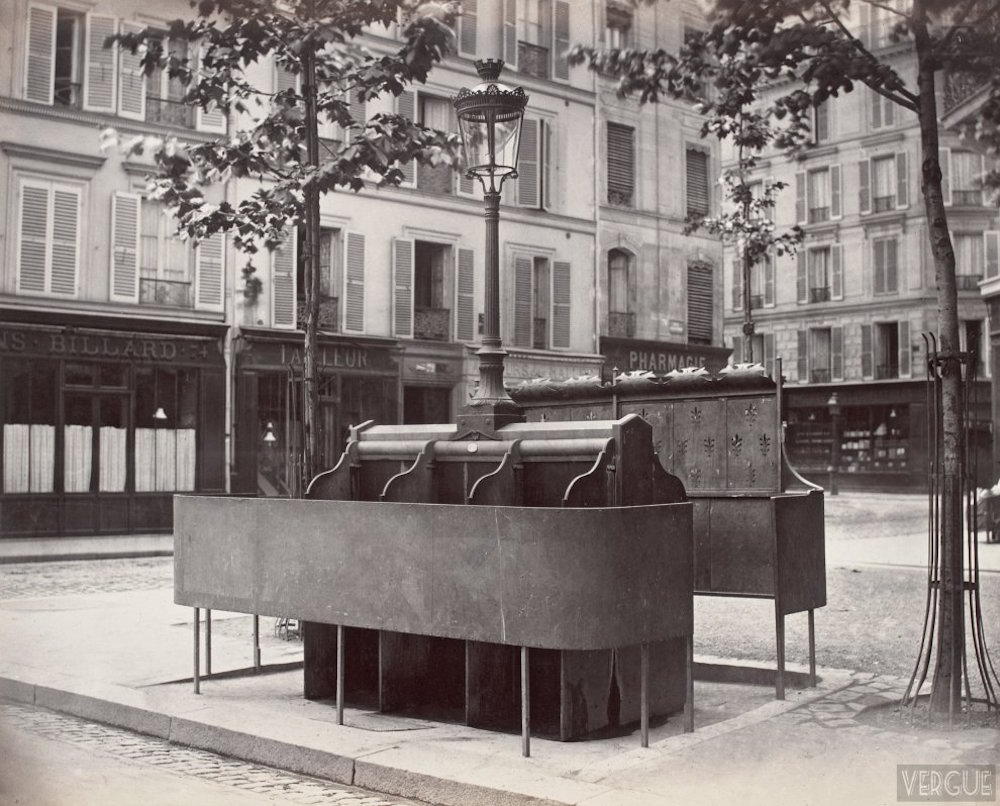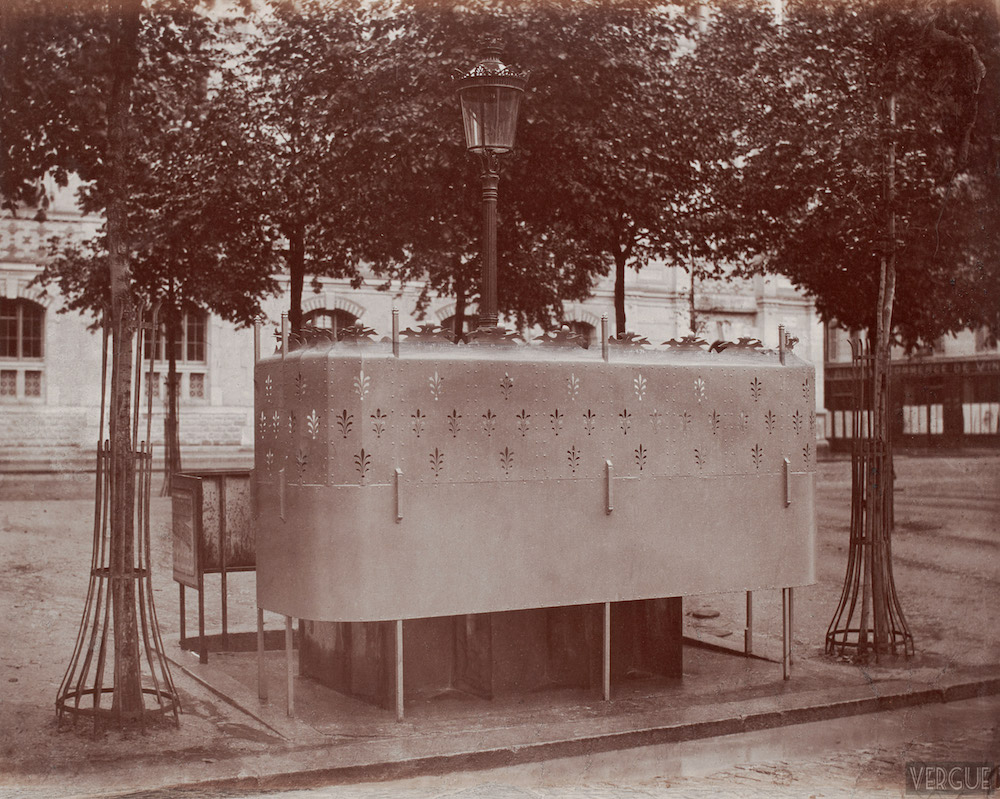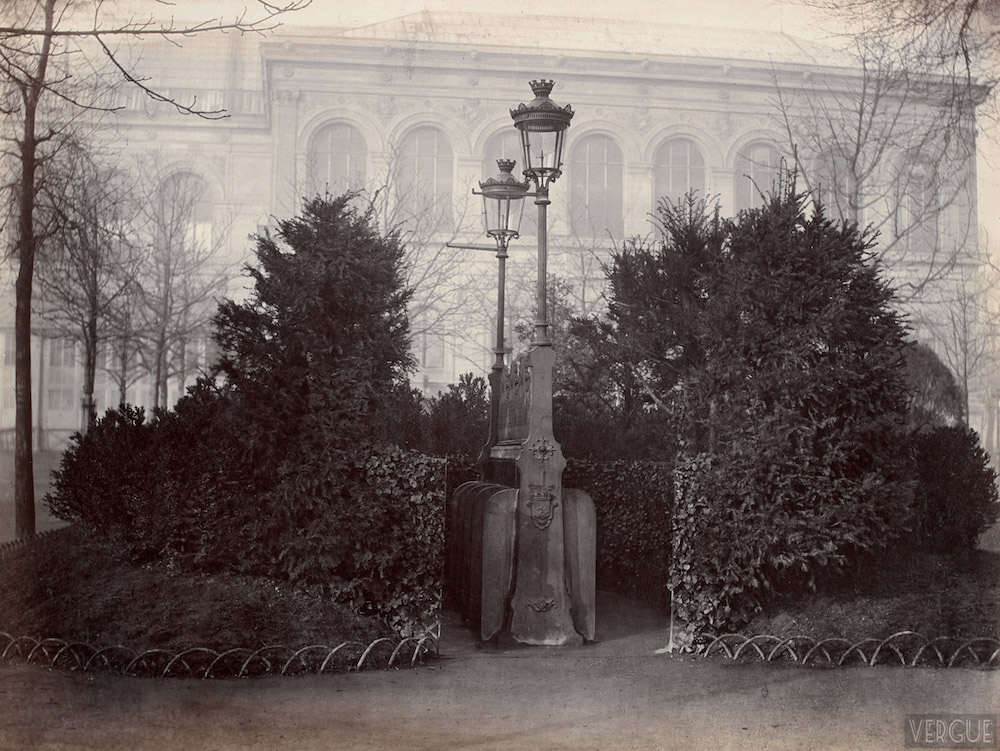 Discover more of Charles Marville's "street furniture" on Vergue.