We had been travelling for twenty-four hours (including a turn around from the airport in Paris at 5am to retrieve my American passport which I needed instead of my French passport for a 5 hour stop-over in Atlanta). But we made it. We woke up in a daze in a hotel room in Panama city to make an early wake up call for the day ahead.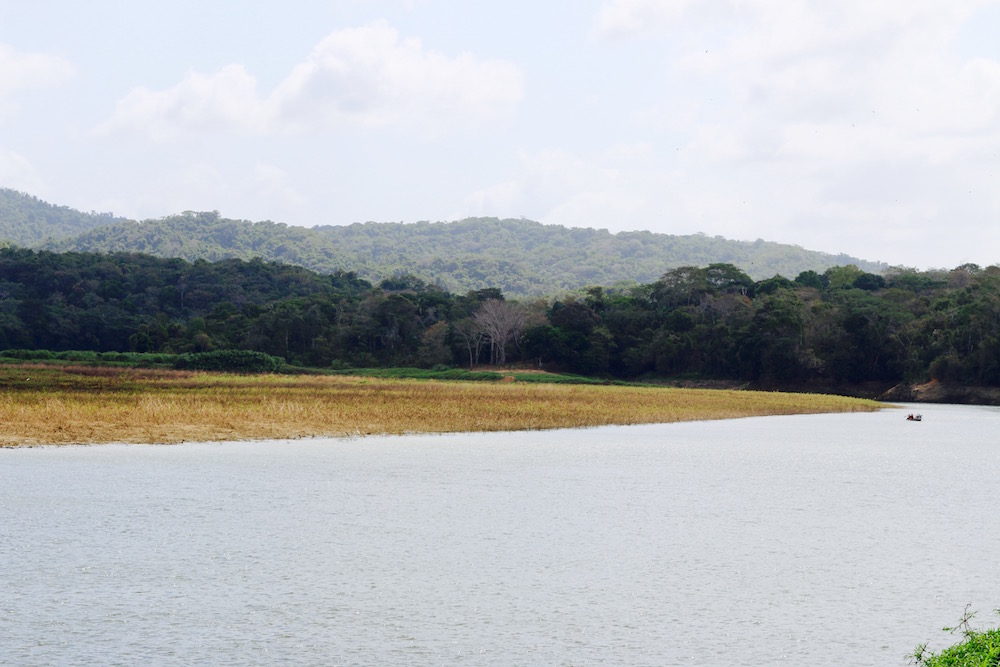 The next time I woke up, I was at the river's edge with thick forestry as far as the eye could see. Long wooden canoe's were bobbing at the shore. They were going to take us into the jungle, guided by the local tribesmen in their enviable beaded skirts.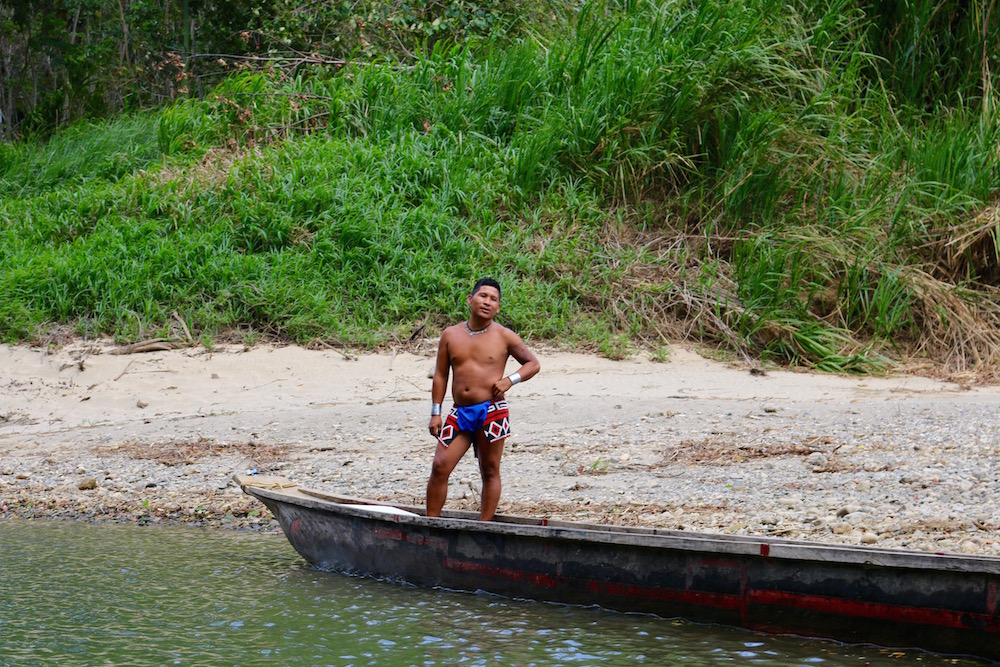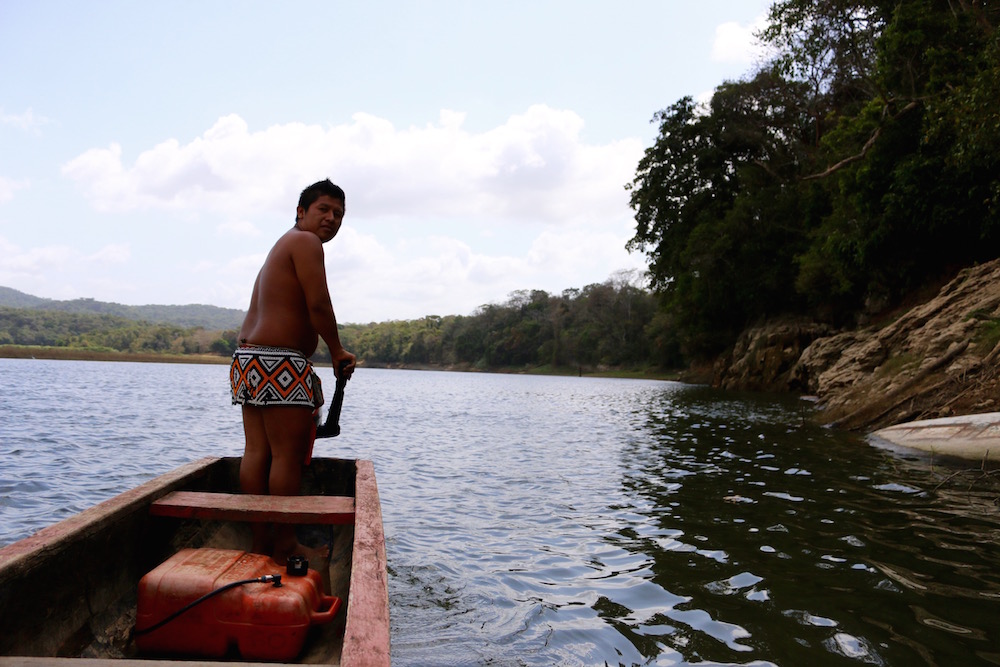 The Emberá people are an indigenous tribe that live inside a protected national park in Panama, cut off from the world. The river system is to them what our local high street is to us. They depend on it for pretty much everything and they know every inch of it and the forests that line the shores.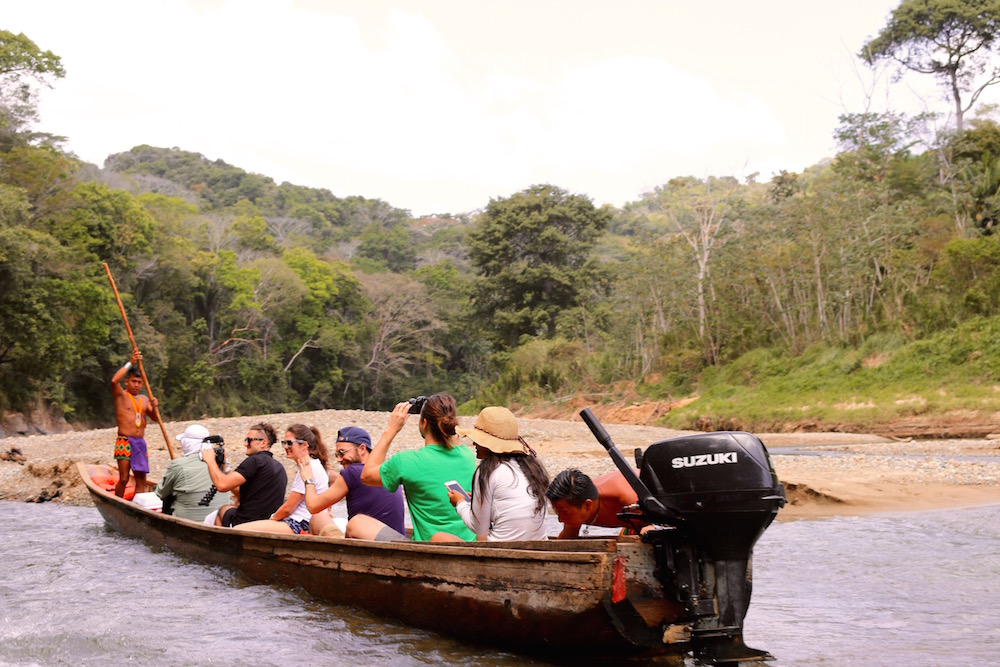 So they were a little embarrassed when one of our canoes got stuck in the low tide! You might recognise that guy in black with the camera at the front of his boat. I'm a little bit of a fan of super vlogger Casey Neistat and I was rendered a little star-struck when I found out he was among the handful of other foreign bloggers invited on this trip (which I'll tell you a little more about later).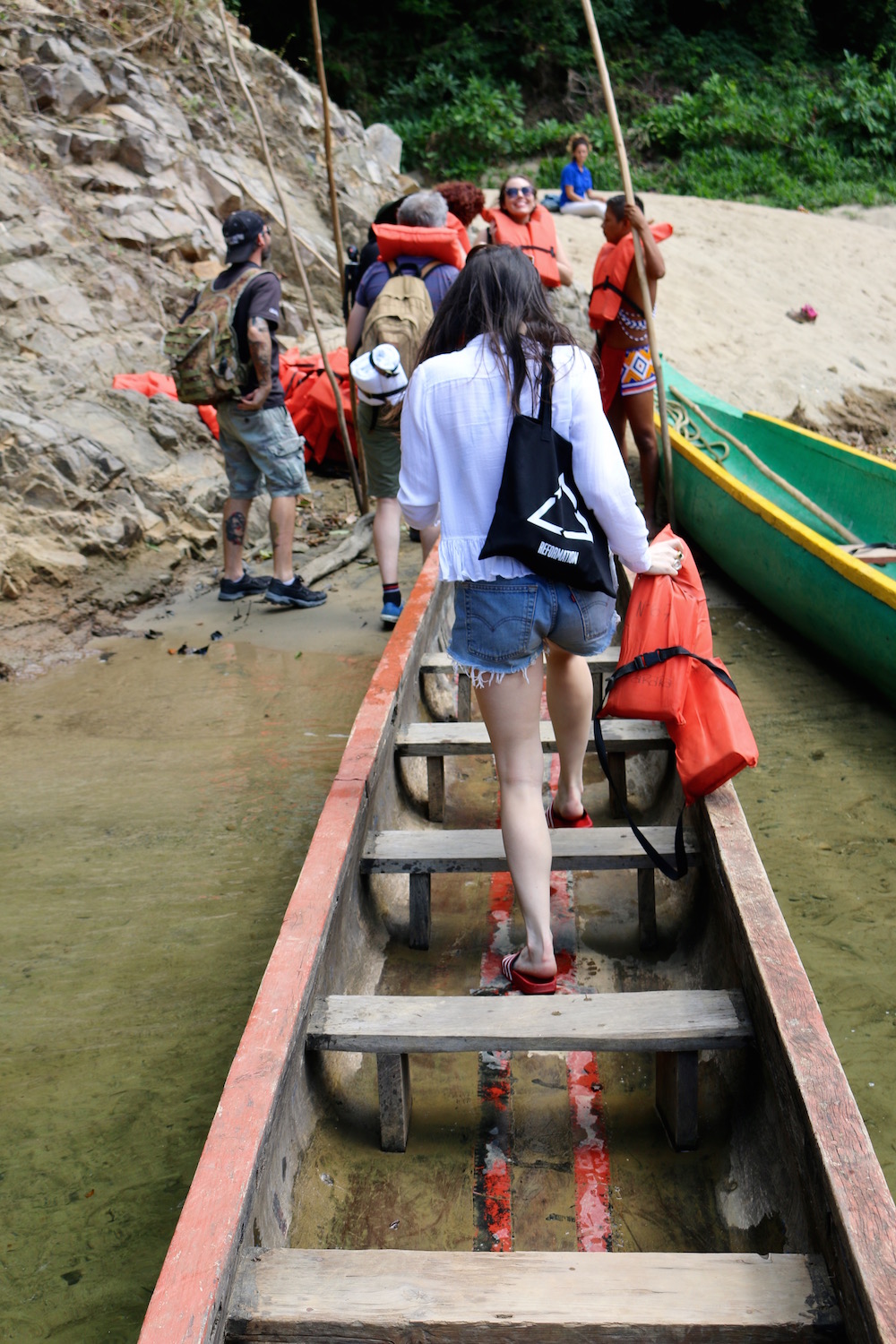 We hopped off the canoe with the promise of a waterfall somewhere down the line.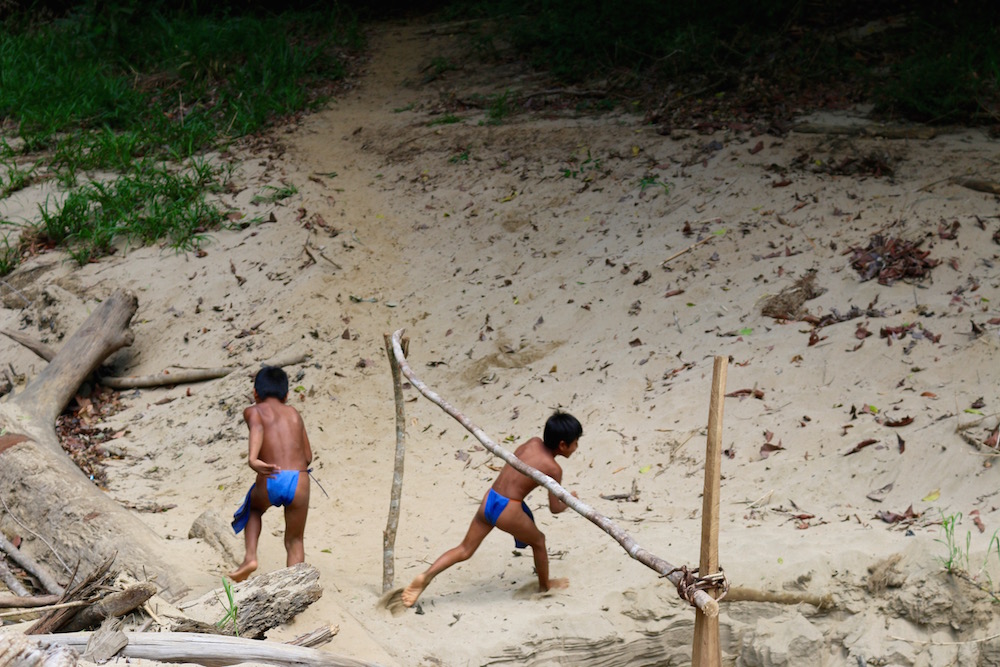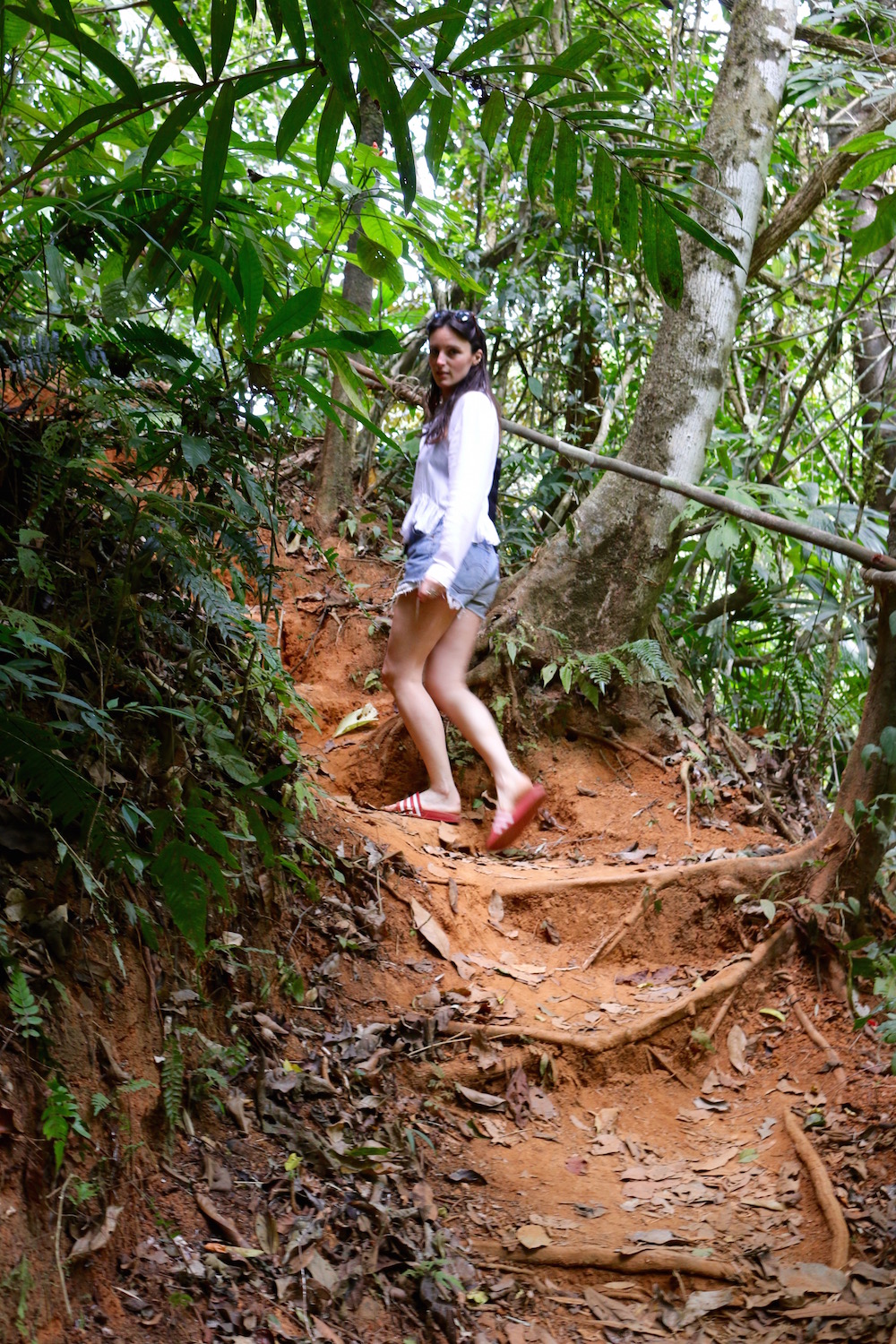 Can you see the regret in my face that I had chosen to wear flip flops today of all days? I blamed it on the jet lag.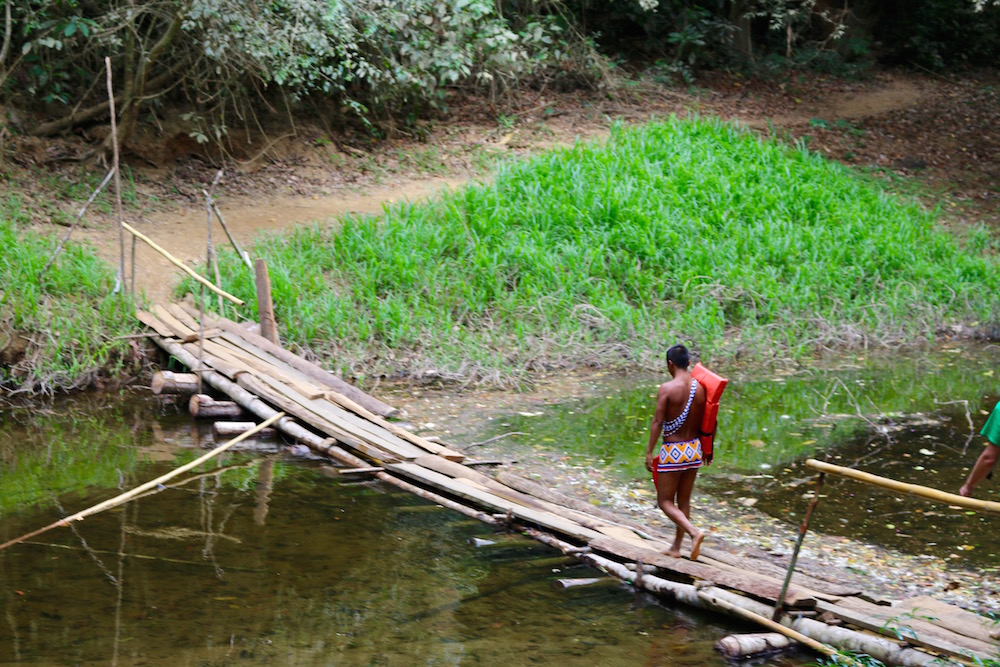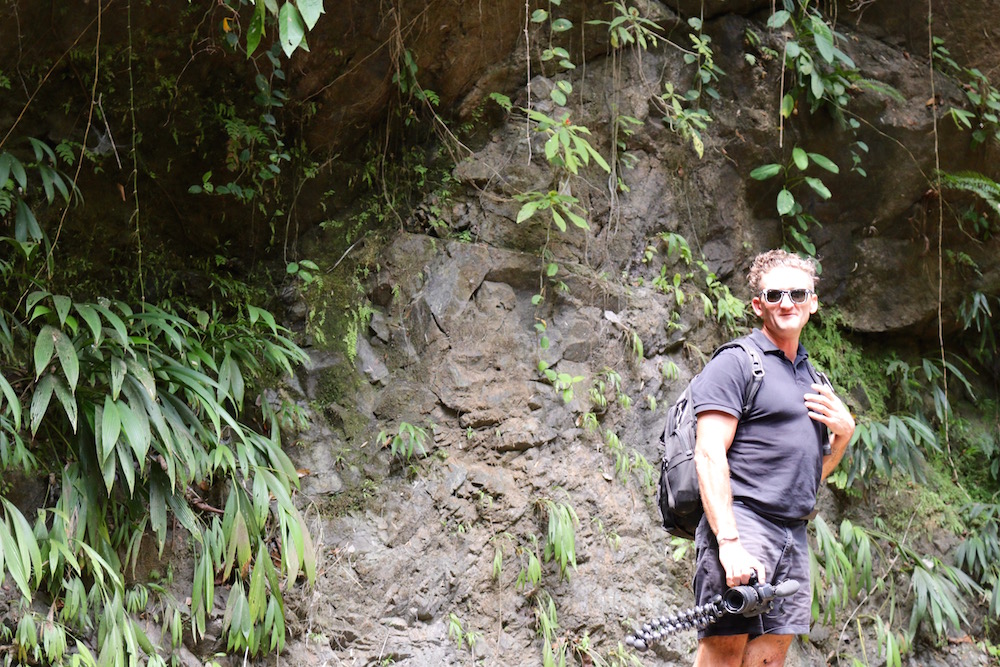 I was almost too busy watching Casey do his thing…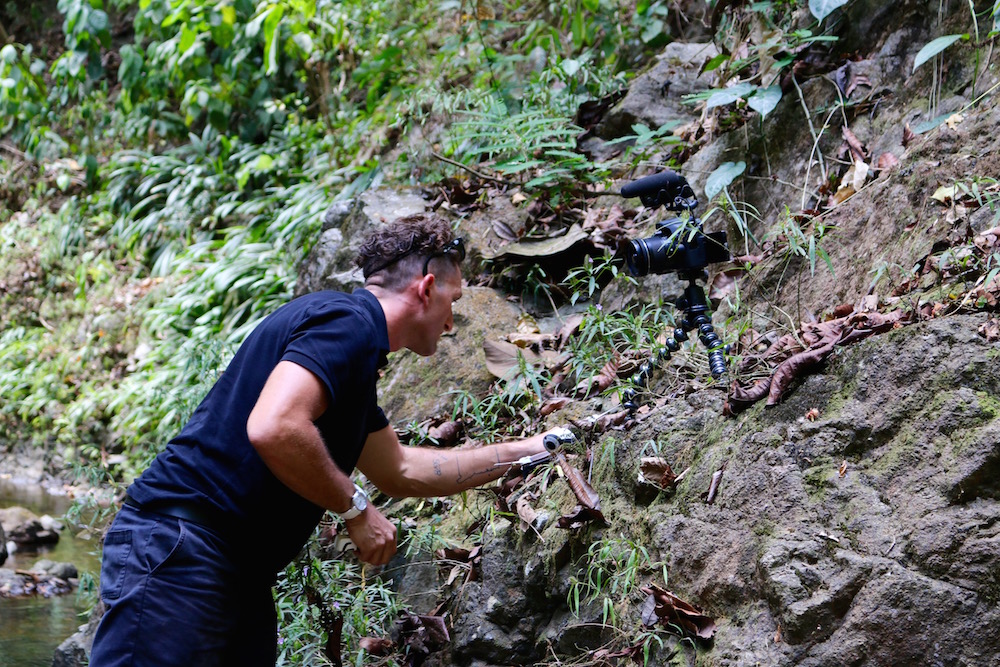 that I almost forgot that we were in paradise…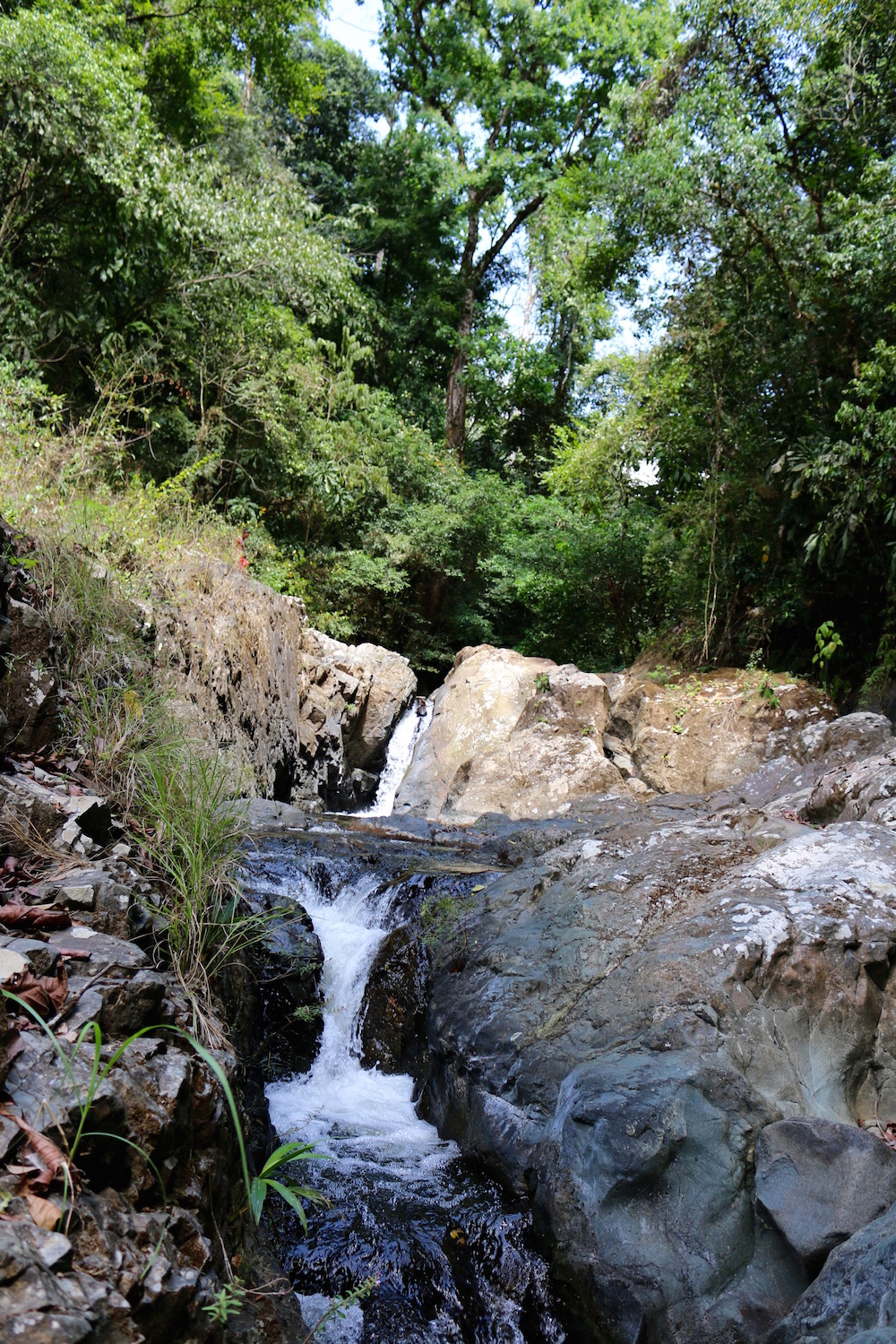 Turns out flip flops have a bad rap as impractical shoes…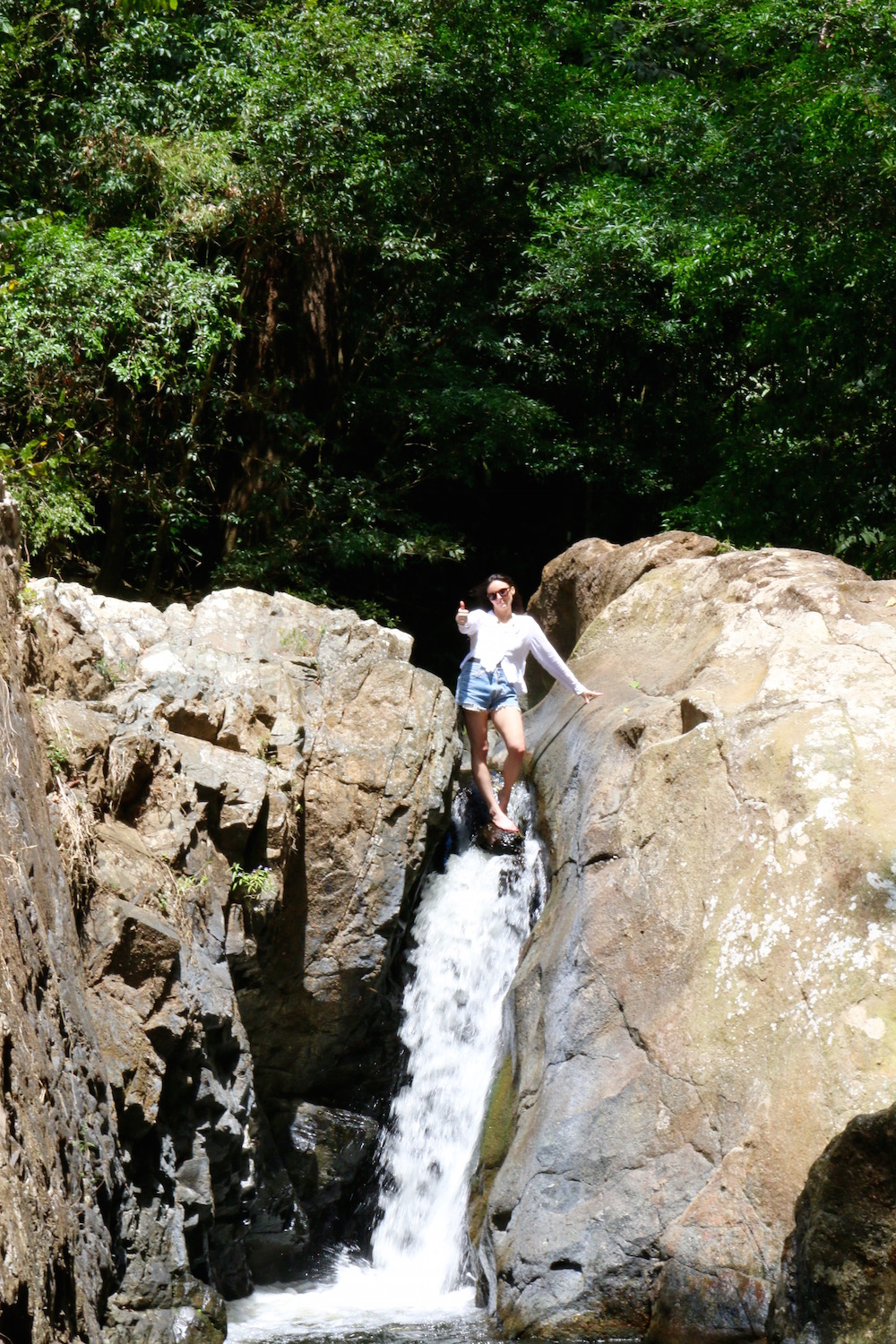 They got me to the top of the waterfall after all…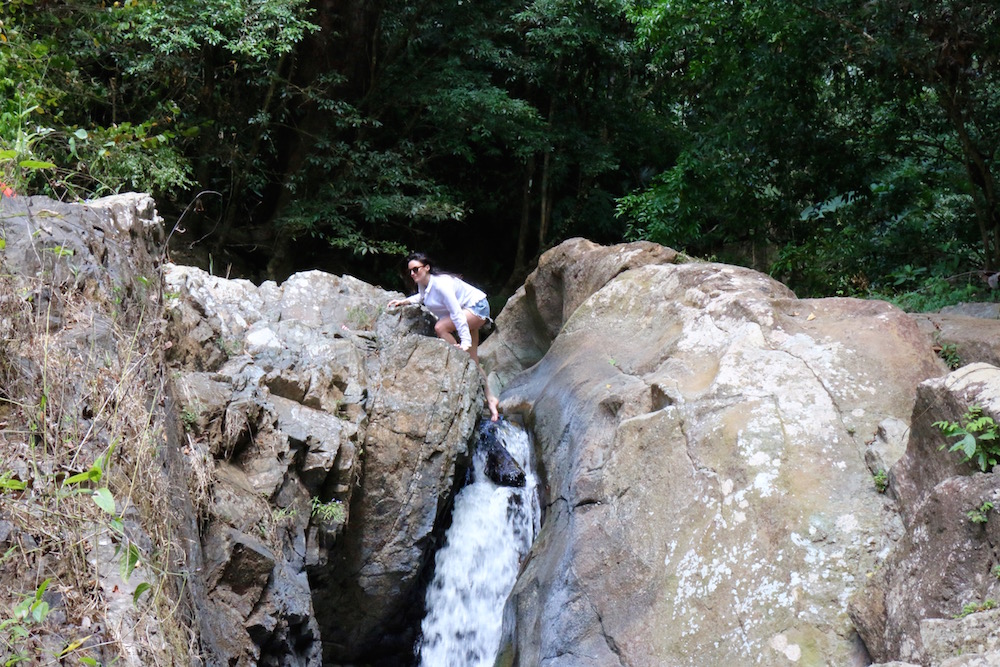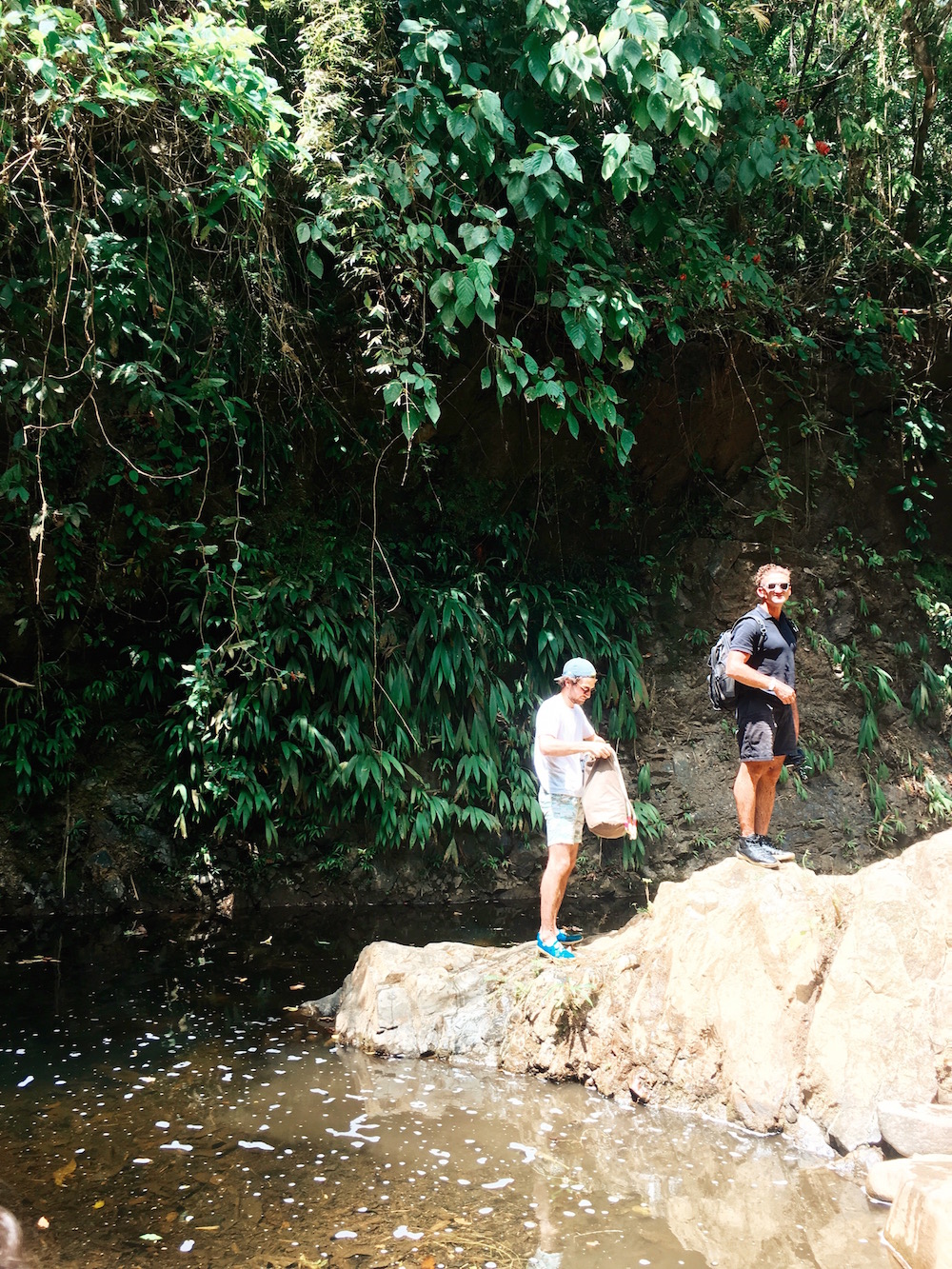 This is the moment just before our expensive camera took a dive in the river with Alex.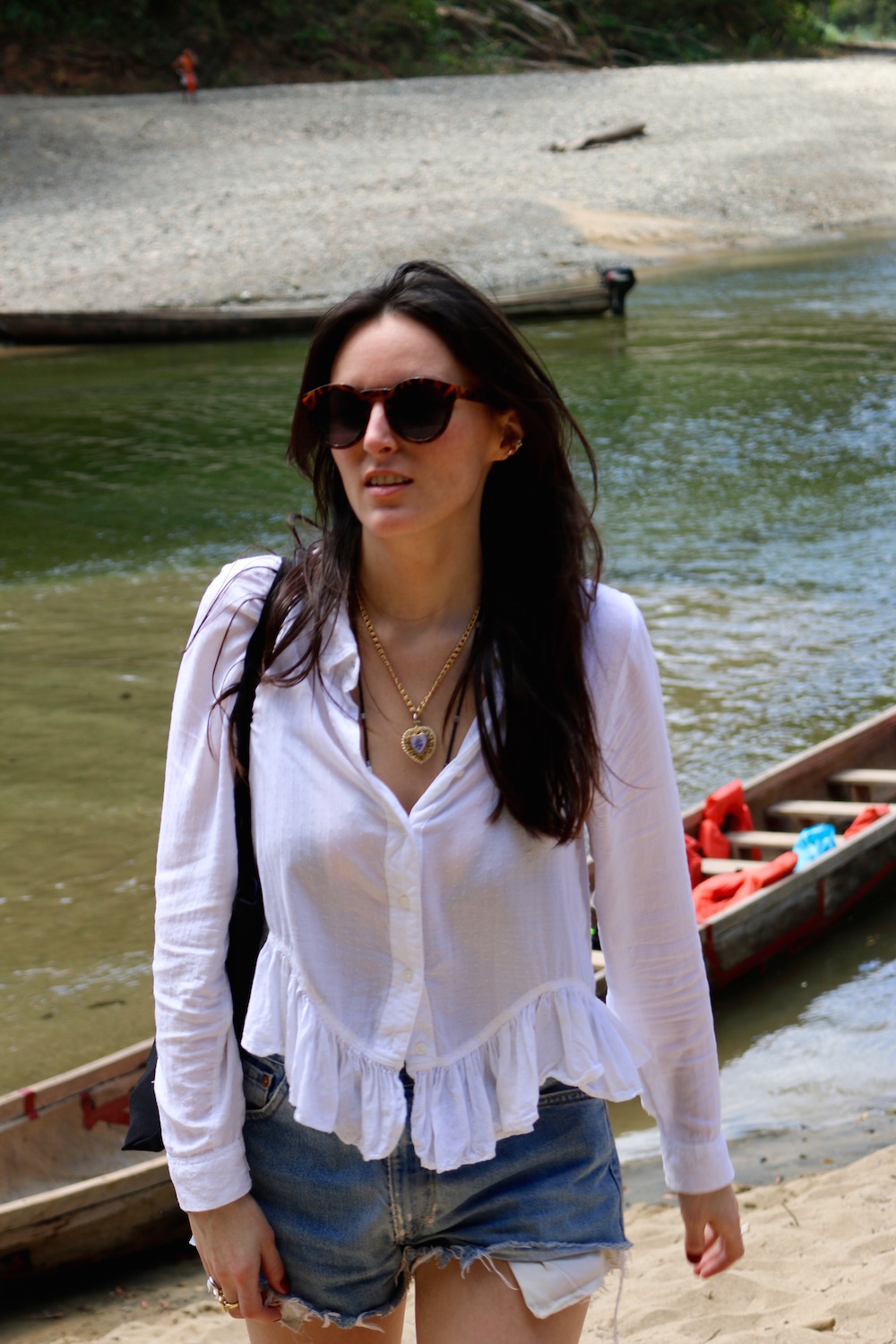 One camera down and a couple of mosquito bites later, I was hungry. That's my whiney food-hunting face ↑. Alex knows it well.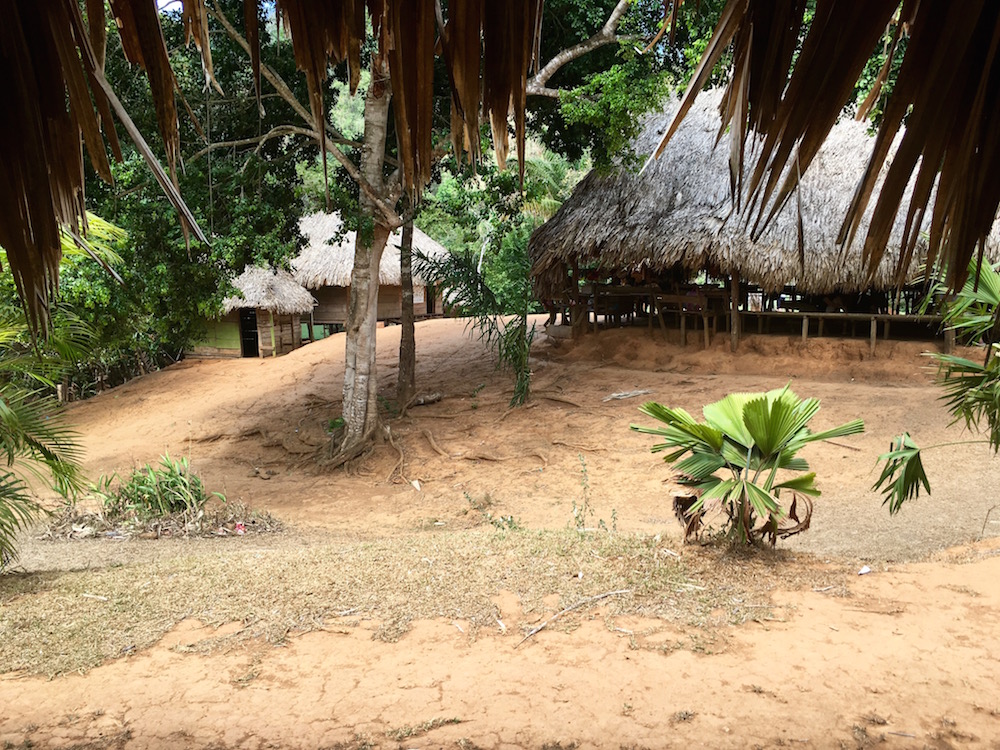 Something smelled good from the straw huts along the river, so we made our way into their village, welcomed with handshakes and giggles.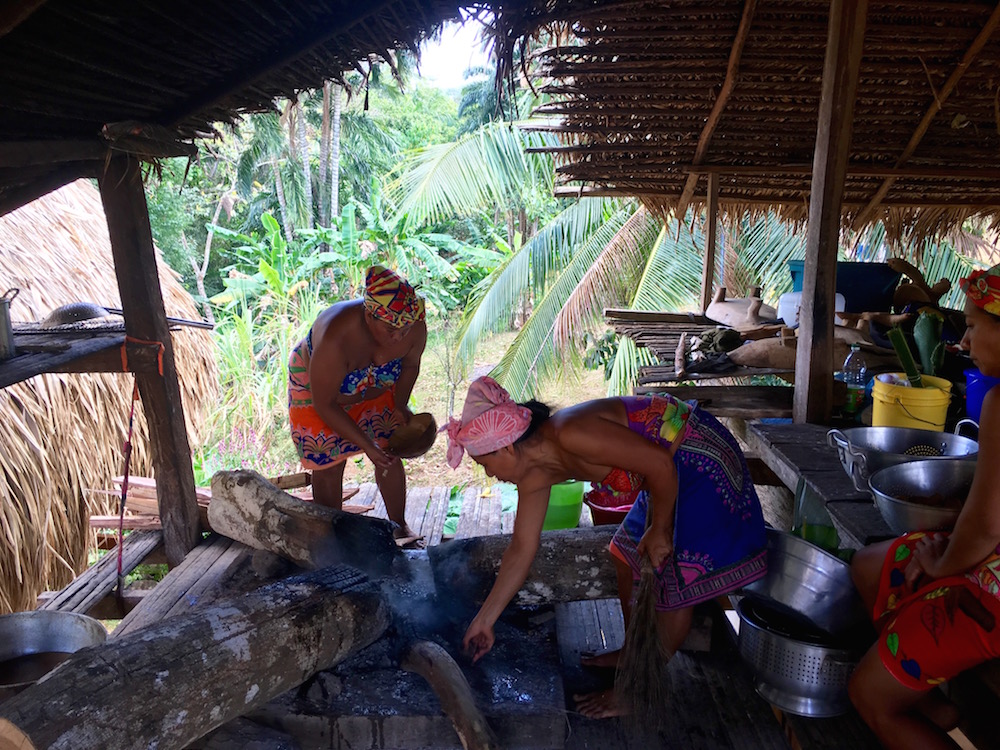 The local ladies had prepared us a jungle fish & chips feast.
We swapped French fries for plantain chips…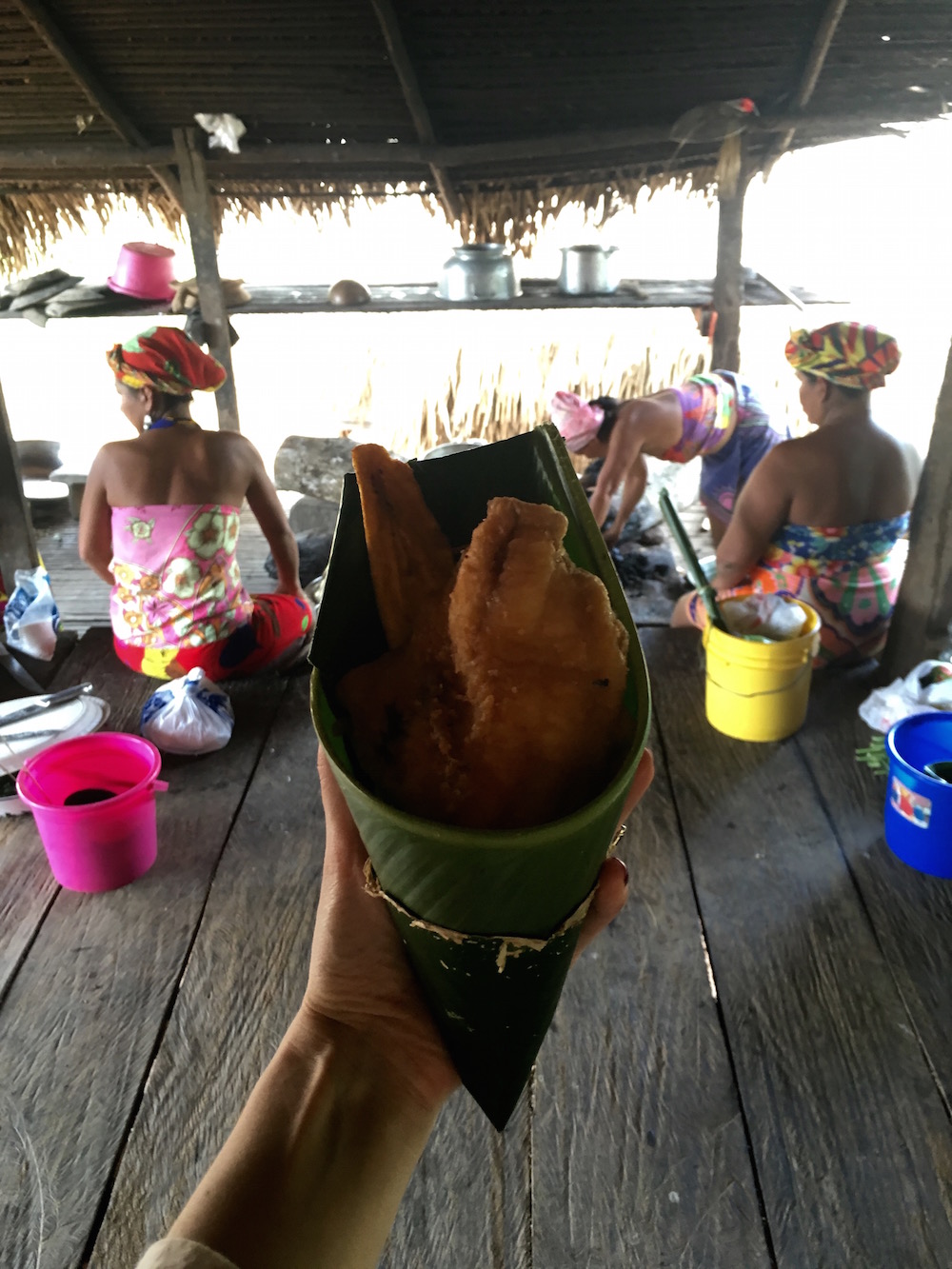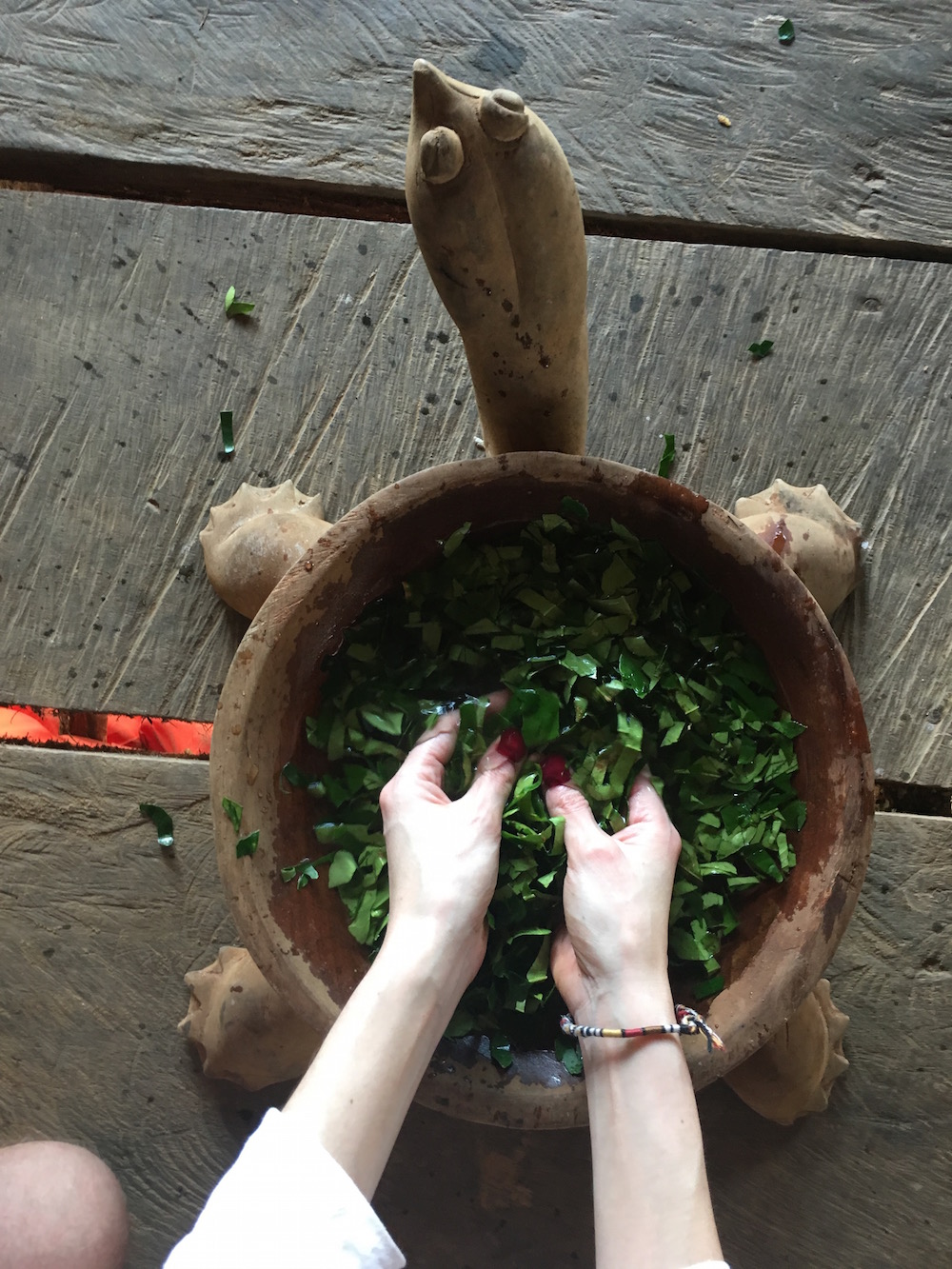 I personally love any opportunity to eat with my hands. Especially when there's a cute little turtle filled with herbal water to wash them in afterwards.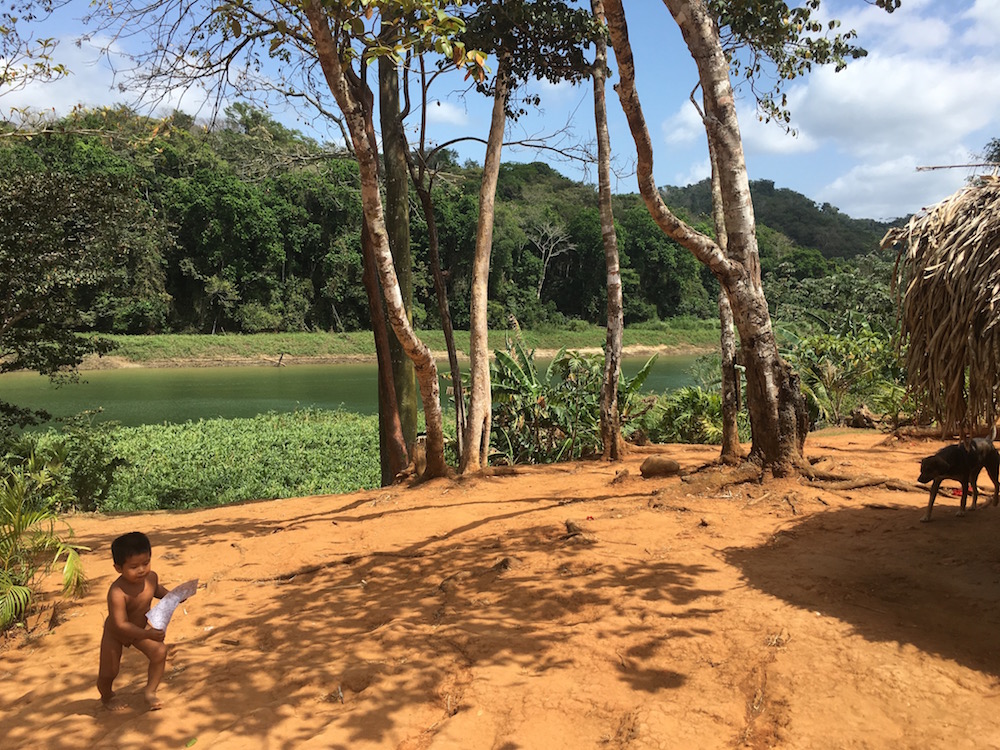 With our bellies filled, we wandered around the village, imagining what it must be like to live here all your life.
And I went sneaking around the huts eyeing up the beaded booties.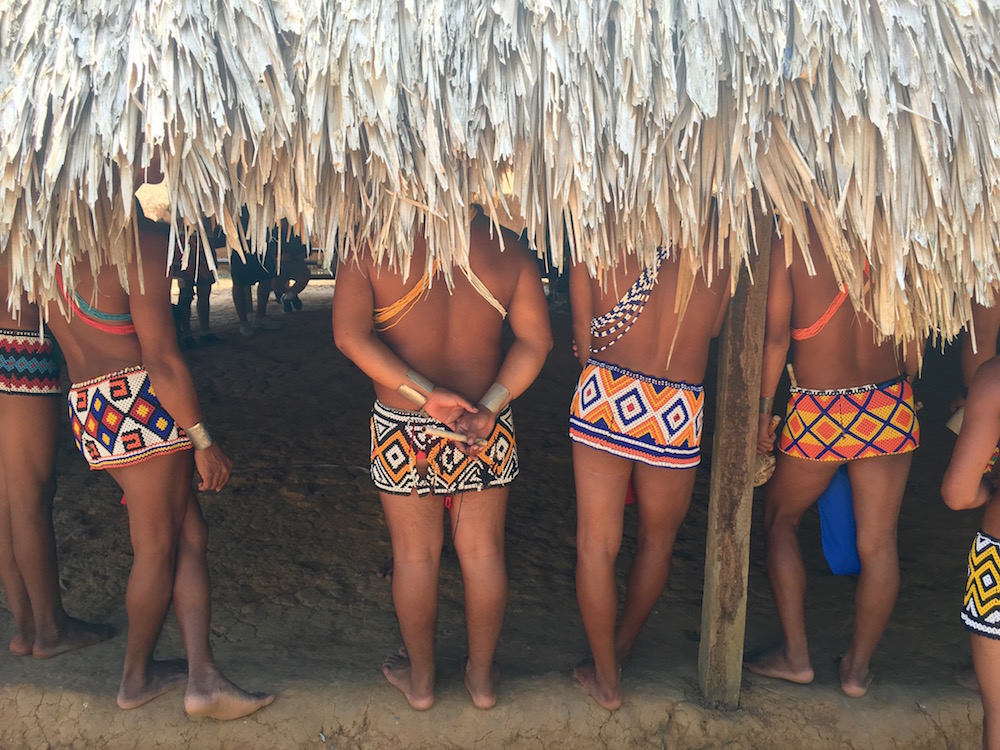 Before long, it was time to jump back in our canoes and head back to Panama City.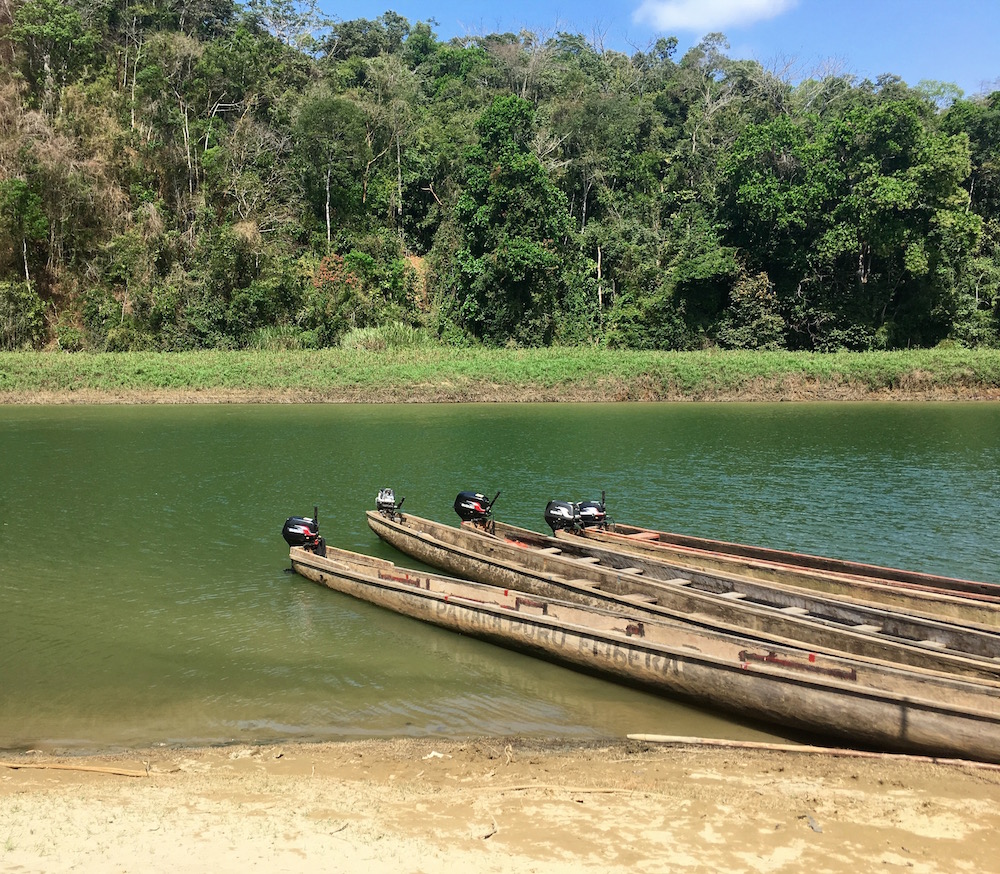 Fortunately our camera has now recovered and dried off from its dive in the river, but since I wasn't able to document as much as I wanted to, I'll let Casey Neistat's video give you a fuller account of our day with the Emberá people…
Thanks to Blogger Week Panama for a magical first day in your country.