It sounds like a plot line from an episode of Mad Men, but if you opened the Wall Street Journal in the 1950s and 60s, you were likely to have found an advertisement for United Airlines' "club in the sky for men only", offering complimentary cigars, cocktails, a steak dinner and special business amenities.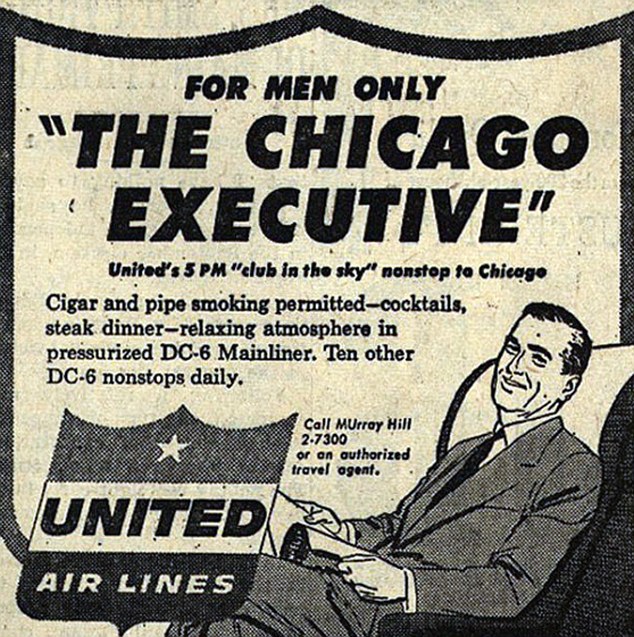 The flights between New York and Chicago also banned children, promising a relaxing, informal, club-like atmosphere. "Make yourself more comfortable by using the pair of slipper provided … take off your coat and stretch out in a deep, soft, Mainliner seat".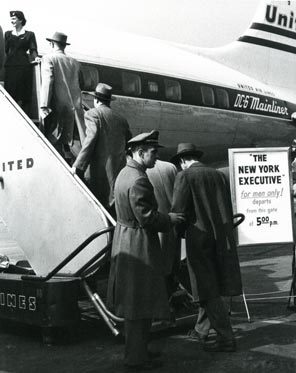 As a member of the sex that would not have been permitted to fly on this particular service, let me try to be objective. I can certainly understand the occasional need for some privacy from the opposite sex in more traditional times, for example, if a gentleman was particularly self-conscious about his open-mouthed snoring and was willing to pay extra to 'let it all hang out' in the company of his brothers– a bit like a men's locker room. Heck, a "Ladies only flight" actually sounds like a good time…
And then of course I'm reminded that not only did United Airlines not offer the same service to women, but the men-only flights were still staffed by female stewardesses who were there to top up whiskey glasses, serve steak dinners and light the cigars of leering fat cats.
A lawsuit by feminists ended the flights in 1970.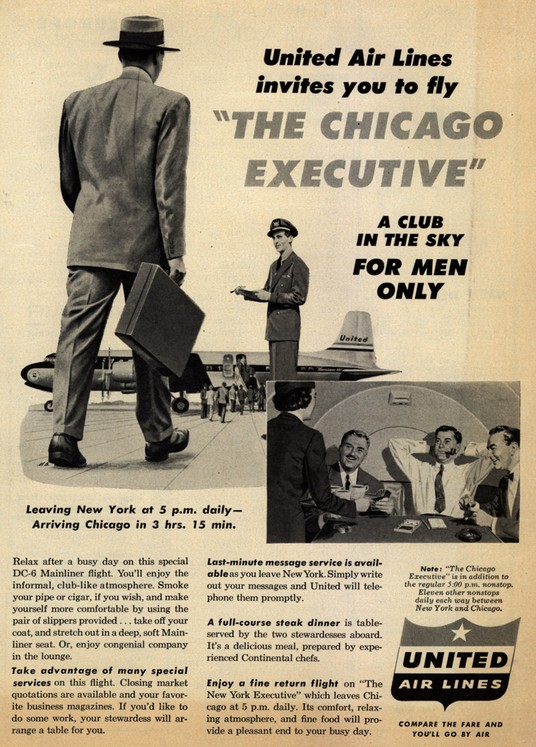 Looking back 40 years on you can see how much the world has changed. On another note– can you imagine trusting people with steak knives on a plane these days? A revival of the 'no children' option however, might interest some flyers.