This can't all just be down to luck, I thought as I scrolled through his collection of abandoned luxury real estate; some of the most stunning urbex documentation I'd ever seen. To protect his identity, we'll just call him by his photography pseudonym, Soul. He has curated his locations carefully, uncovering forgotten pearls of Europe one after another; somehow getting wind of them early and finding them in a rare untouched state. If you can wrap your mind around the idea that such properties were ever unwanted, there's something about these photographs that help us look past the decay, turn back the clock and paint the picture of a mansion filled with life.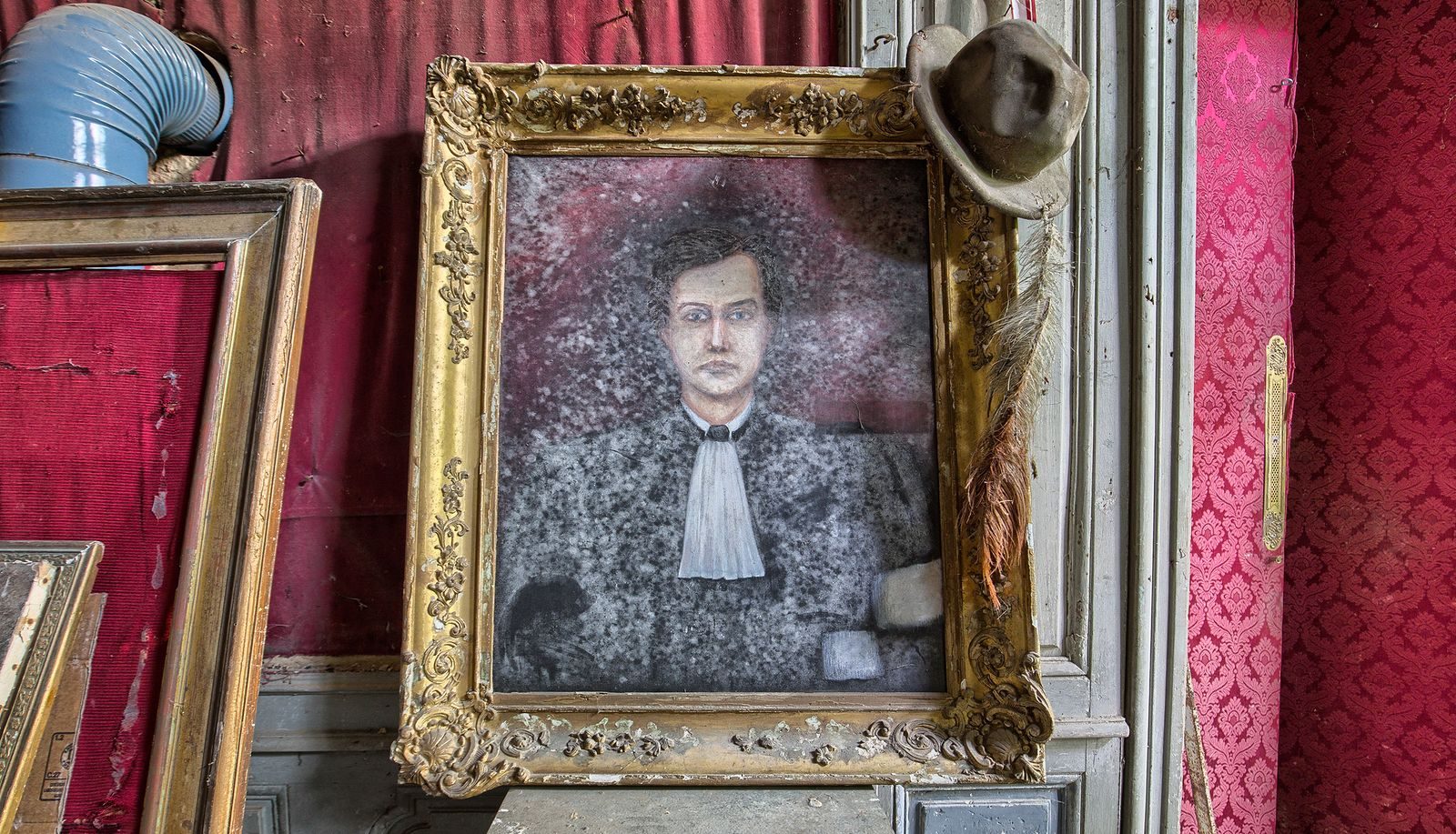 I've asked Soul to talk about two of his finds that most struck a chord with me. Without revealing the locations, he calls them Château Sécession and Manoir des Peintures. The Chateau, situated in a quiet French village, was built in 1750 and during WWII it was both bombarded and occupied by the Germans. In the 1980s, an experienced lawyer purchased the property but evidently never had the courage to begin the renovation. These are just two places in his treasure chest of properties, which I highly recommend you have a dig through.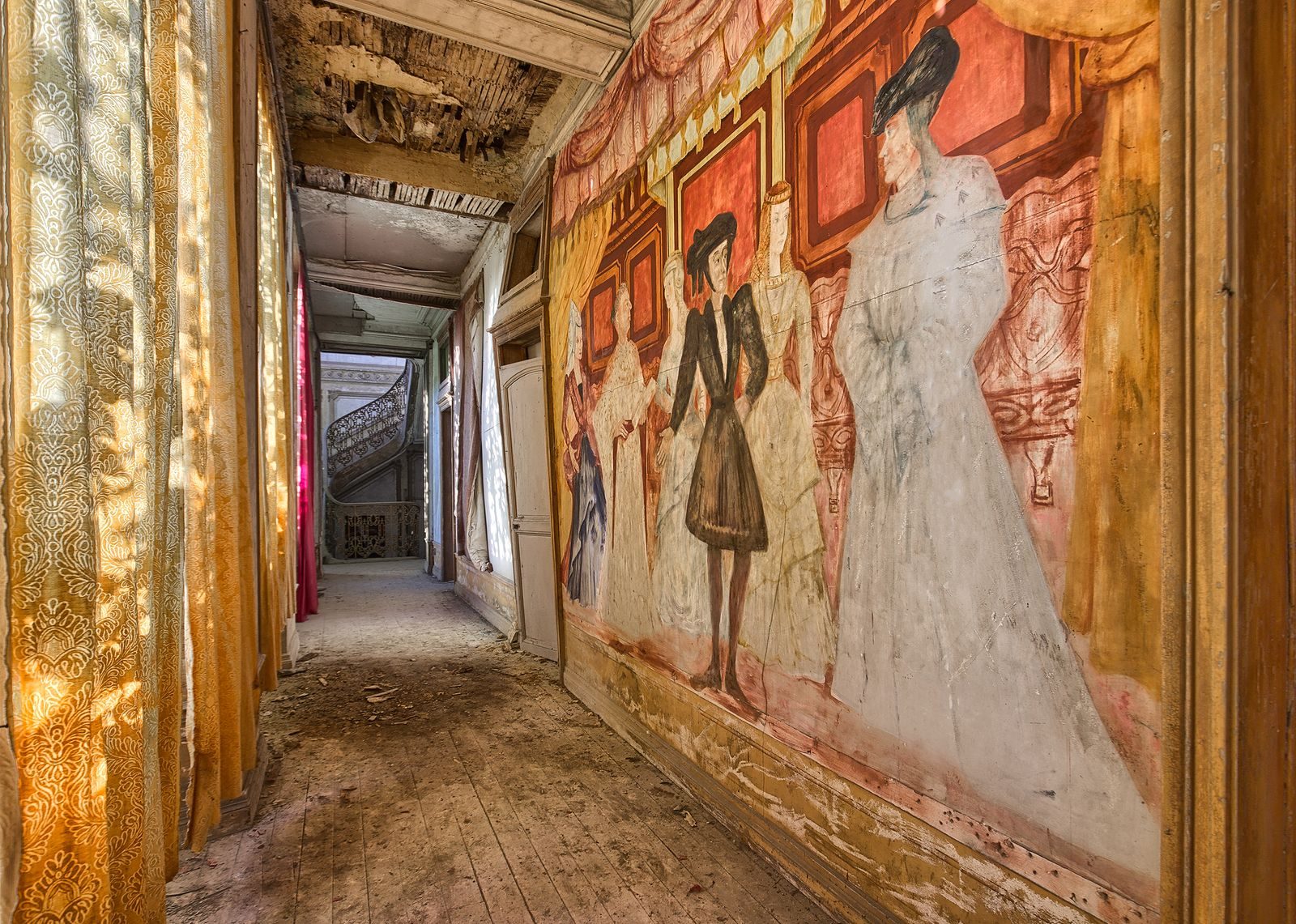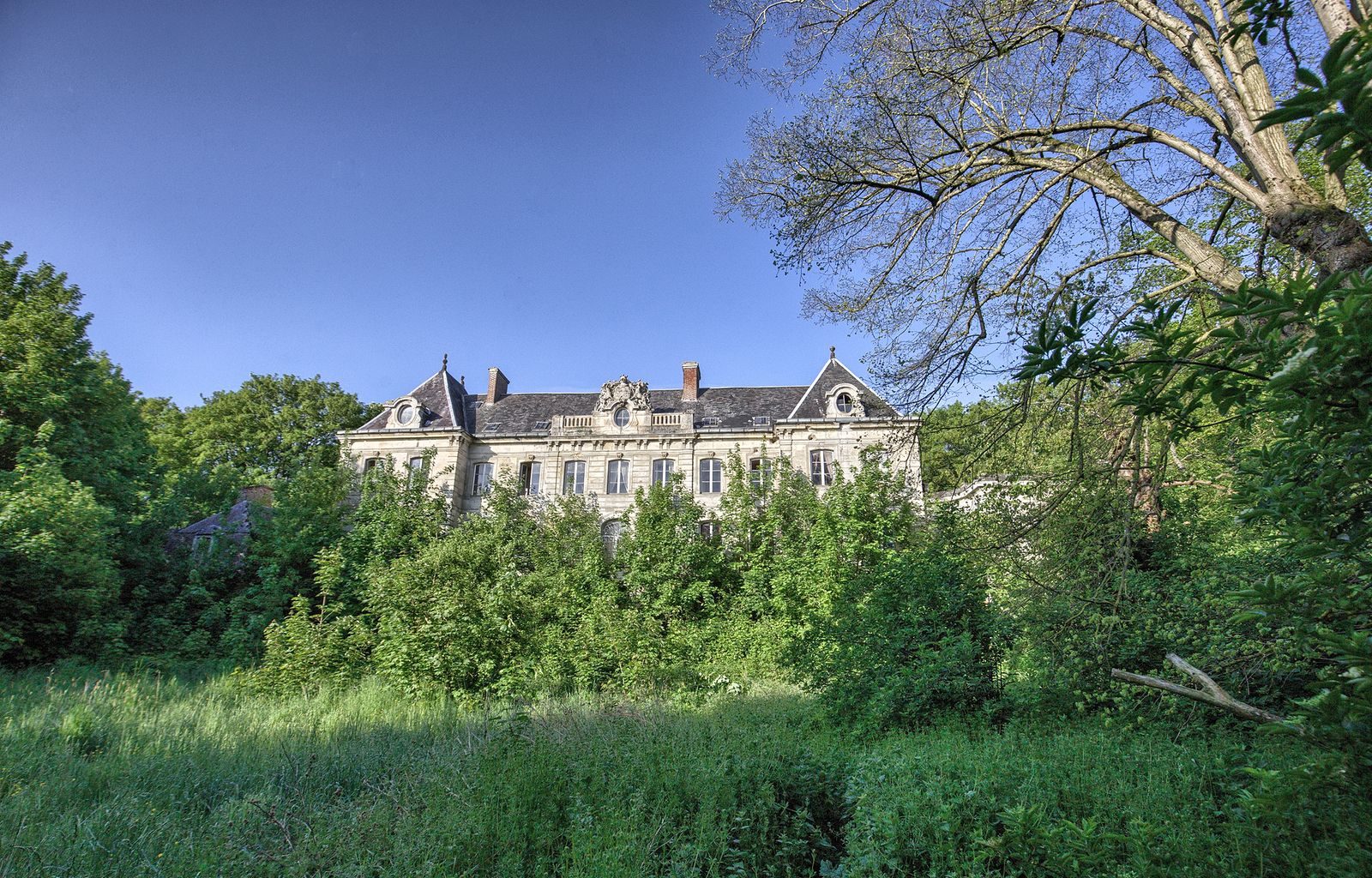 When did you first visit Château Sécession?
We visited at the end of May this year, in fact a bit too late. We waited several months as there were wild rumours about the owner calling the police and setting guard dogs on an explorer. When we arrived in the quiet village there was no one. Waiting too long is never good as locations often get trashed or "staged".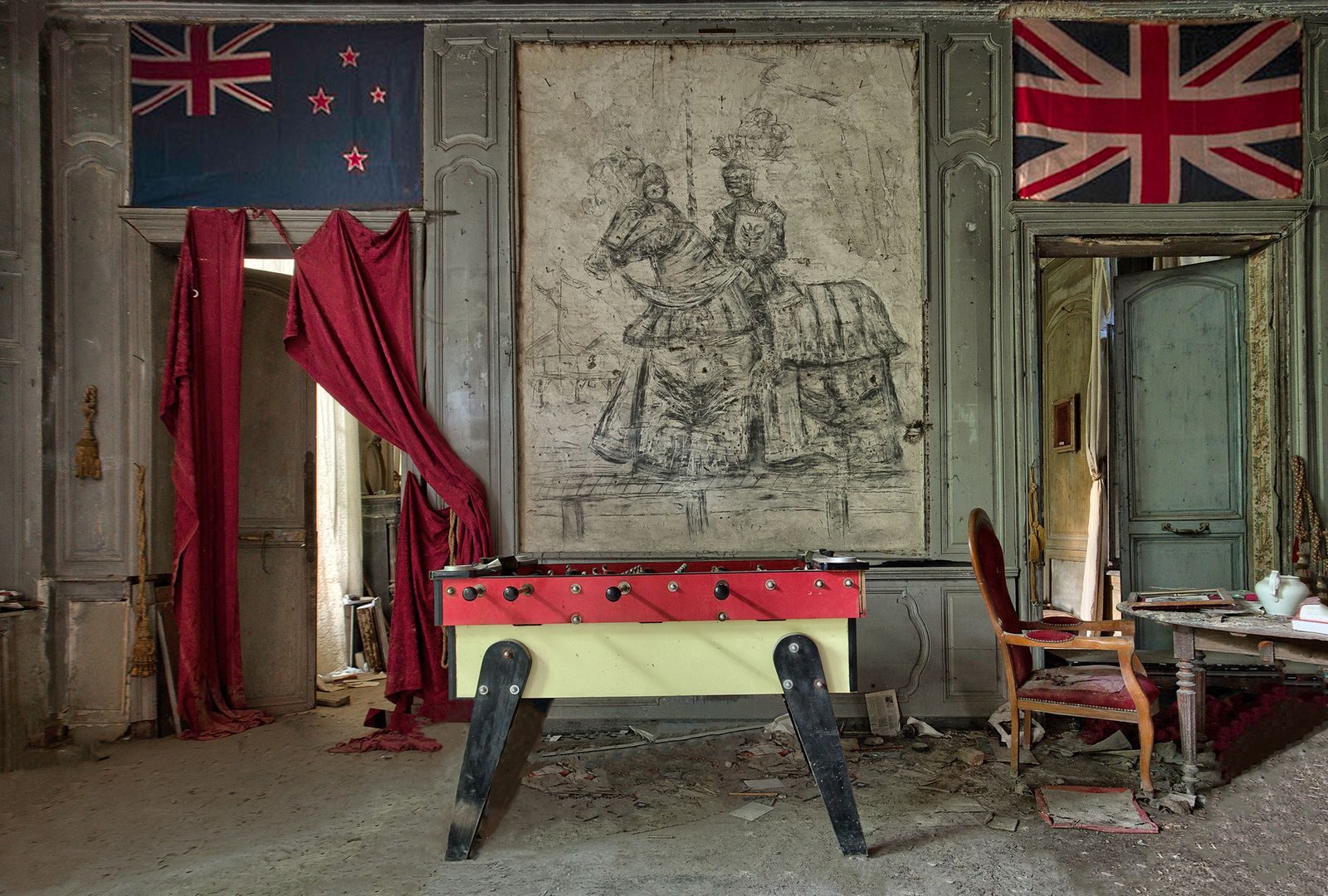 Do you know any details of its current situation or what the future holds?
In the past this was a house upgraded to a castle with extra floors, a new façade and pavilions on both sides. Today the castle urgently needs renovation; one pavilion has completely collapsed and renovation has never started, so it's future doesn't look bright…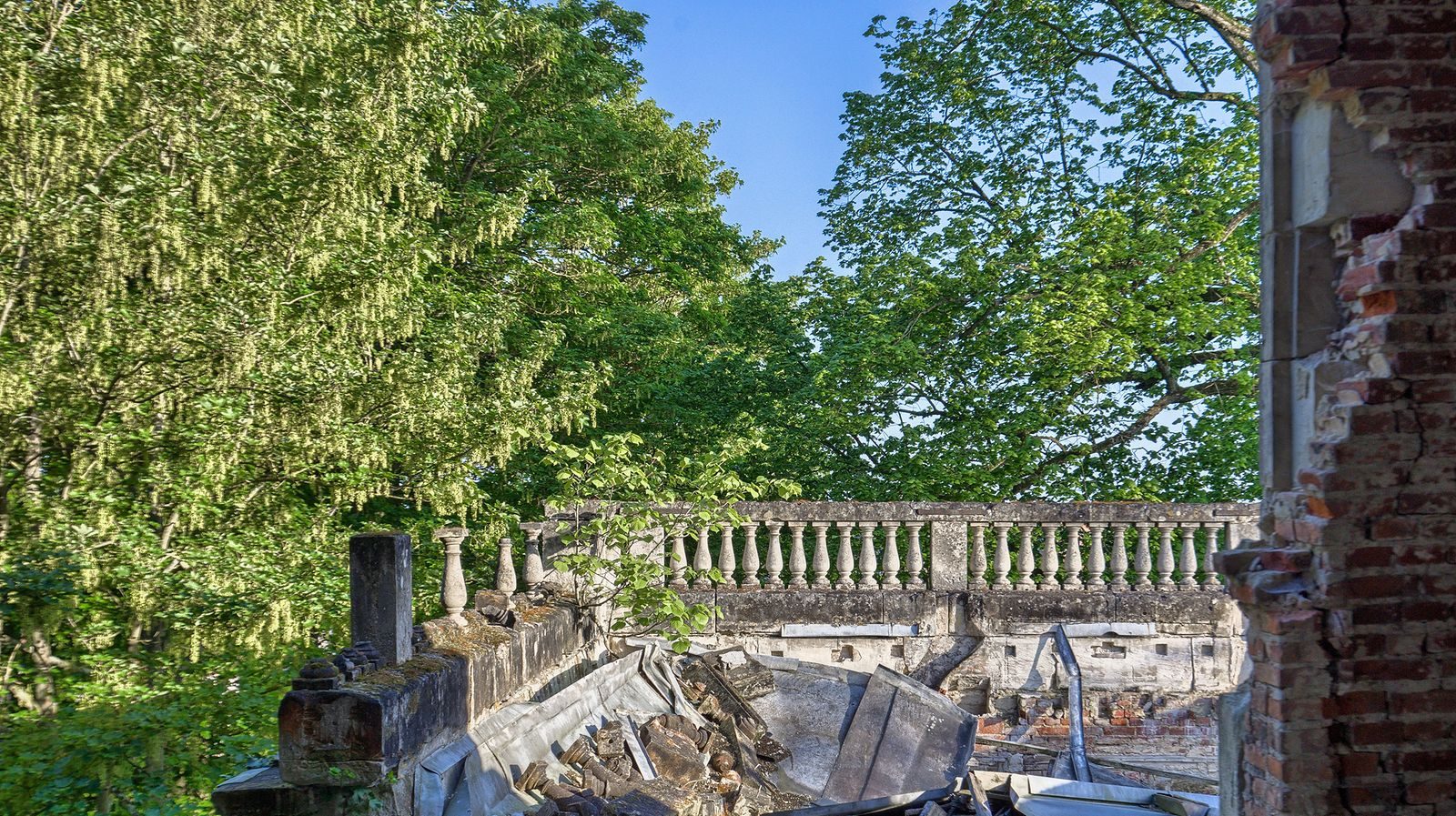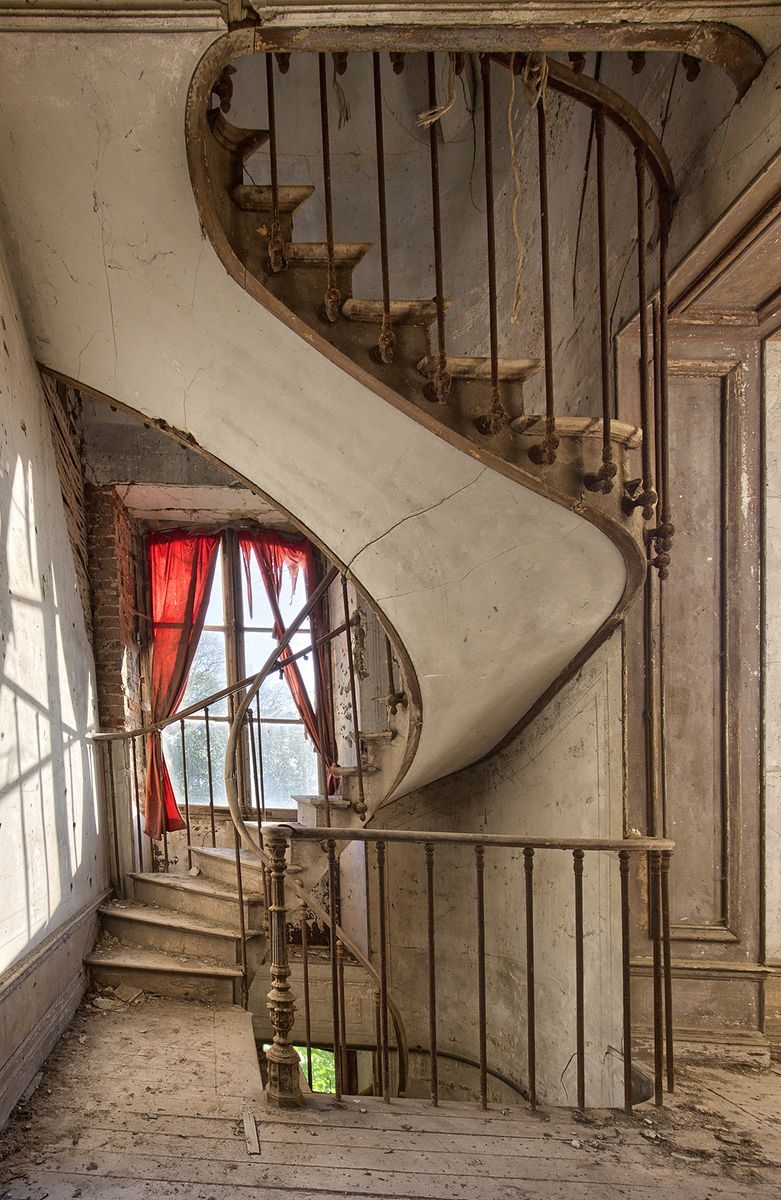 How has a house like this not been totally looted of its contents?
Like most castles it's well protected with walls of 3 meter high and the castle is well hidden in the overgrown jungle of the castle park. At urbex locations, things do always disappear sadly enough. We don't use original names and don't post any addresses to protect it as much as possible against thieves, vandalism and graffiti taggers.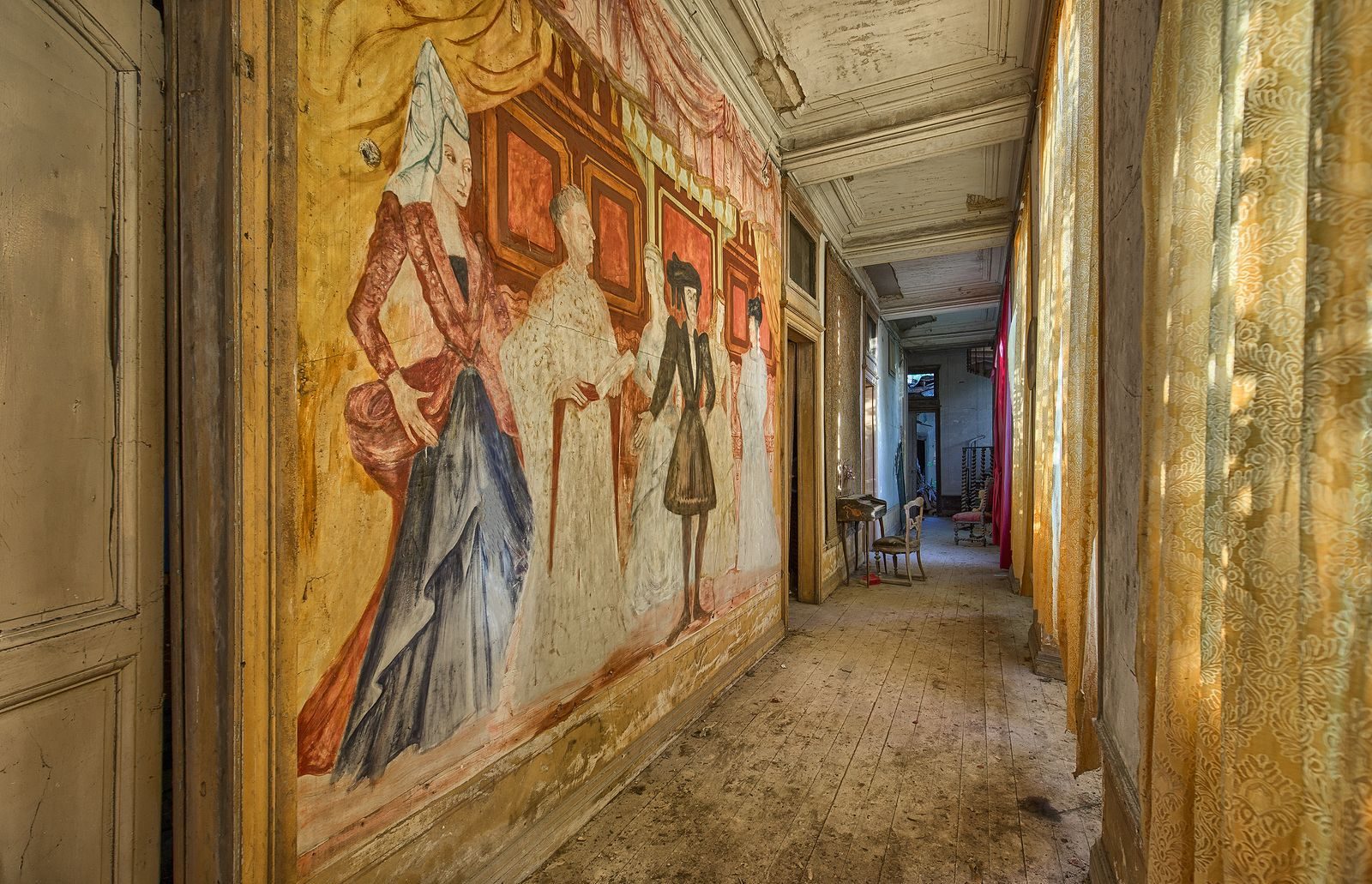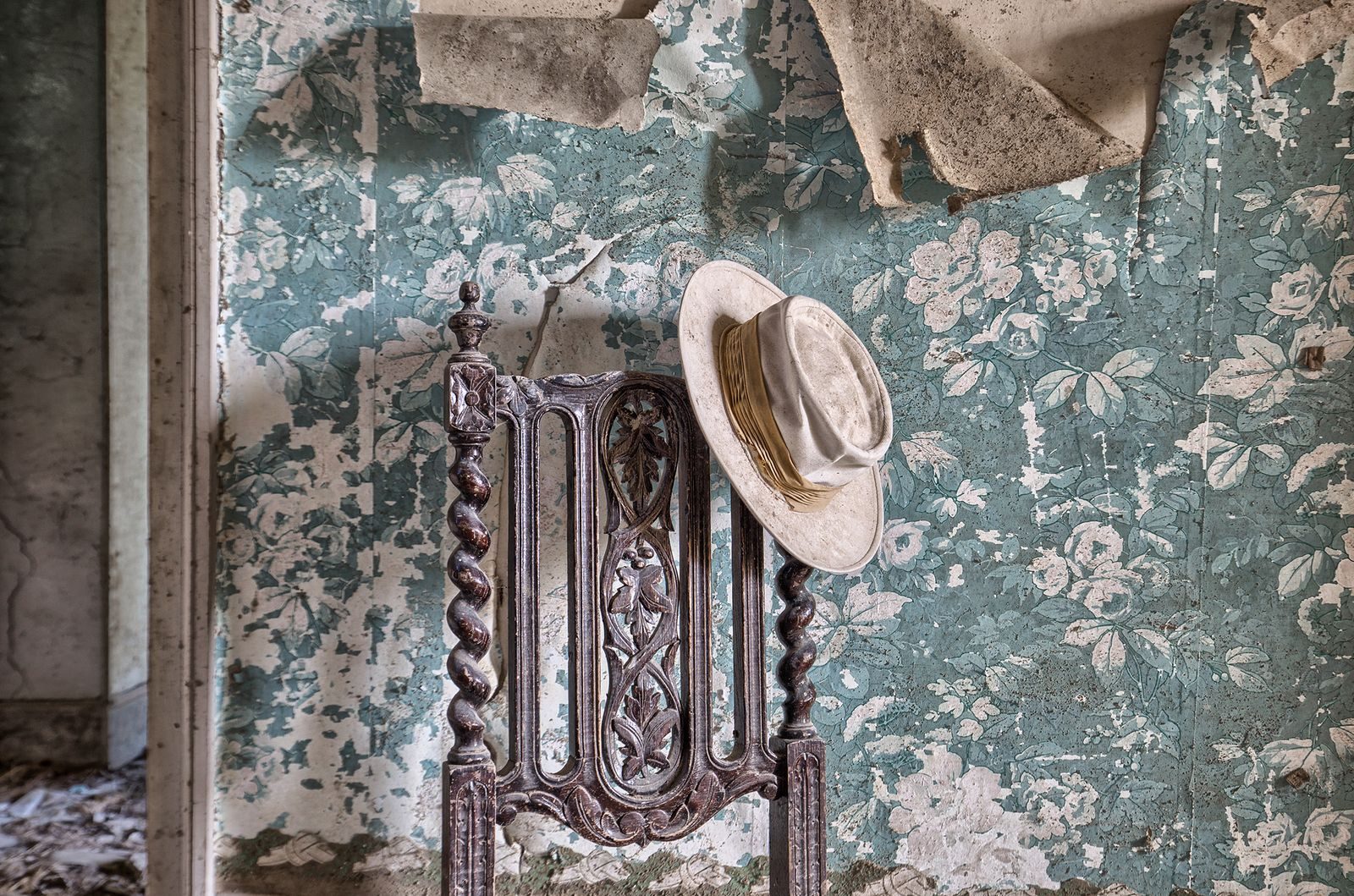 Did you struggle finding your way inside?
Part of the castle was collapsed so it was open. On other locations we've had more climbing work than this place.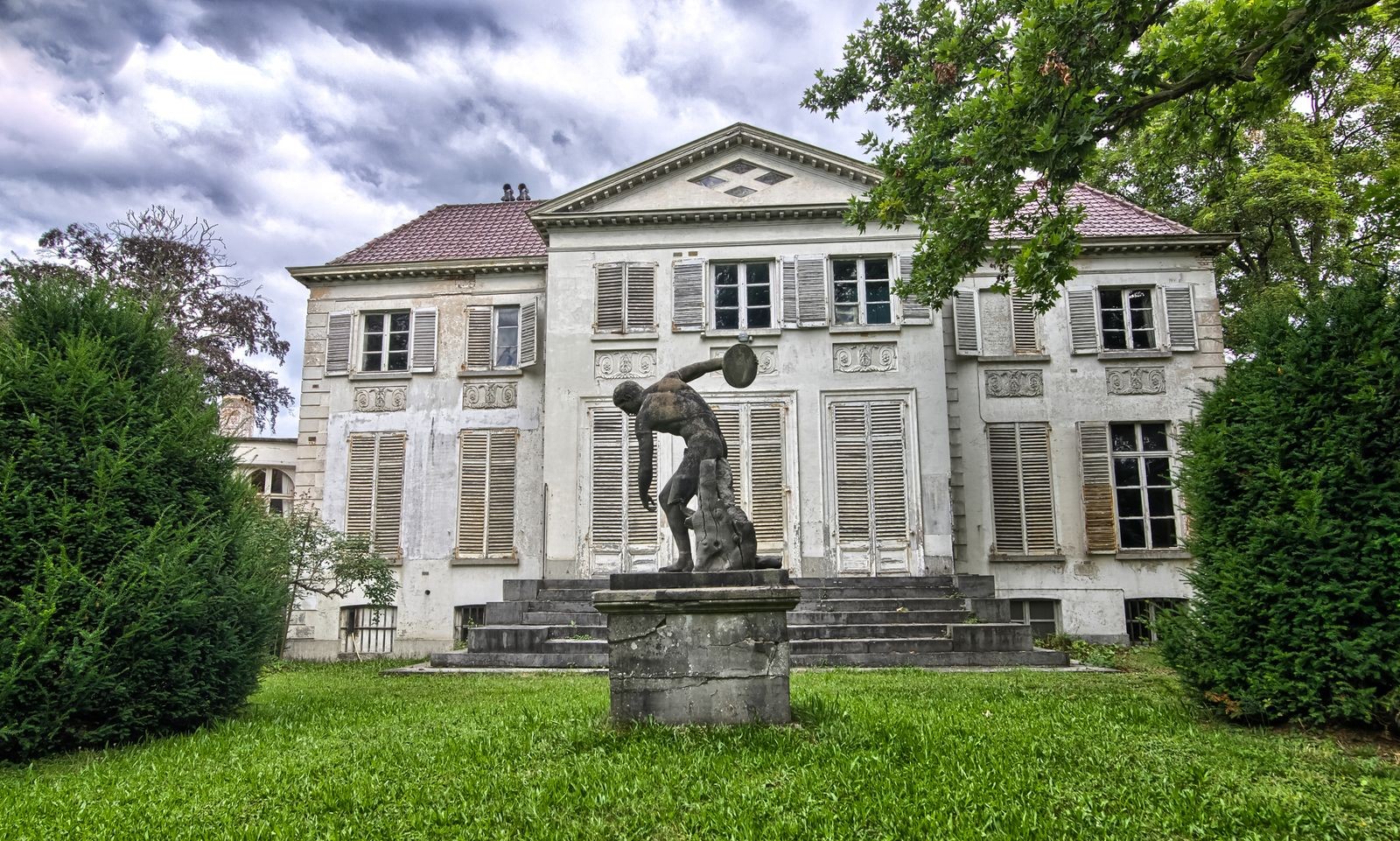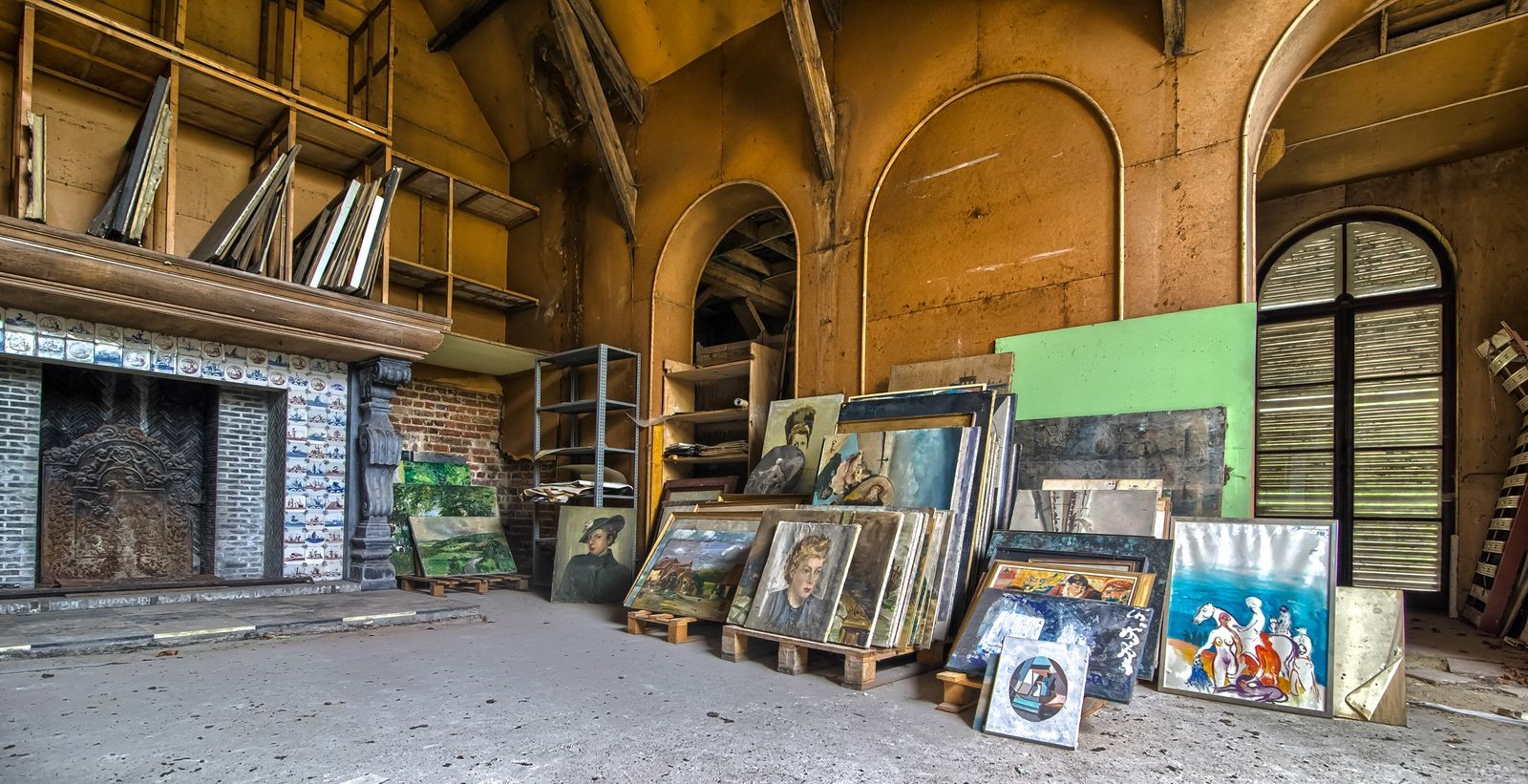 In the Manoir des Peintures, what's with all the art?
This manoir was property of a famous painter, it was for sale for a long very time but it never bought due to the high price of a big domain in a fancy neighbourhood. So it fell into decay. We luckily visited this manor on the last day before it was sold.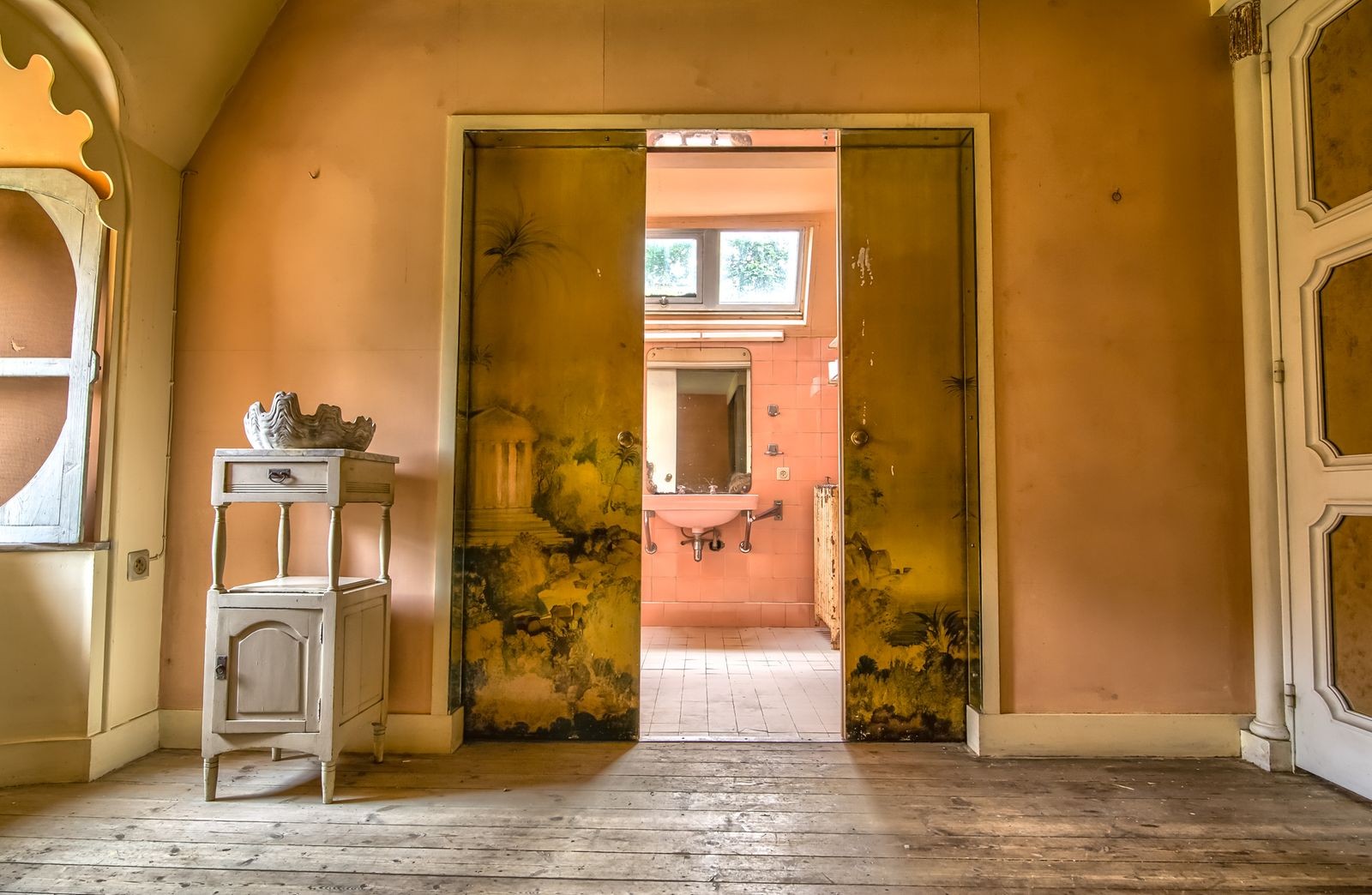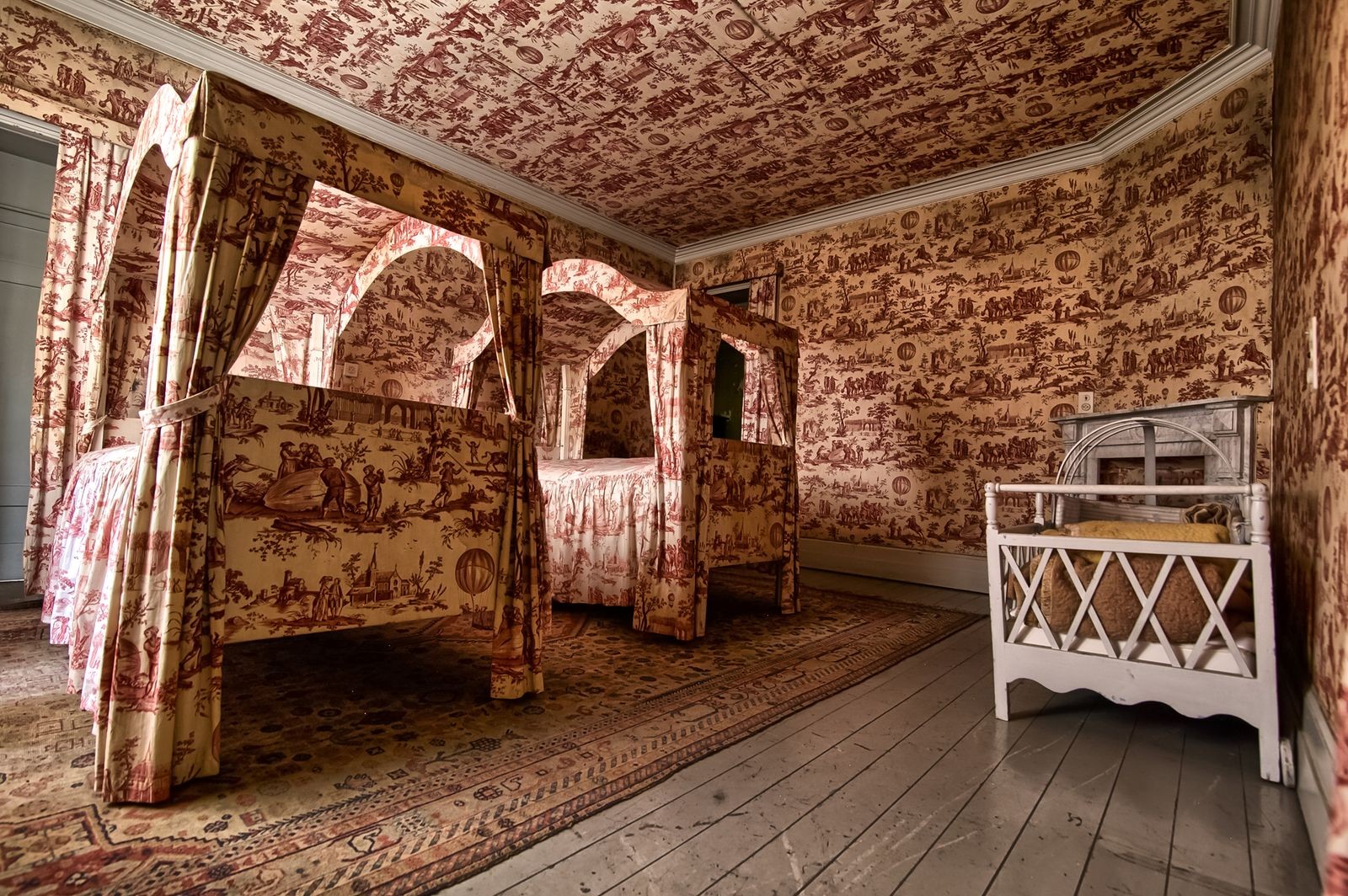 The day after our visit, two Porches were seen spotted in the driveway, so today it's no longer an urbex location.
Do you think there will always be treasures like this to find or do you worry they're becoming more and more rare?
Treasures like this are getting more rare day by day. I'm glad we've got to visit them. When nice locations get popular in the community, too many people come, neighbours notice this and locations get locked down or demolished.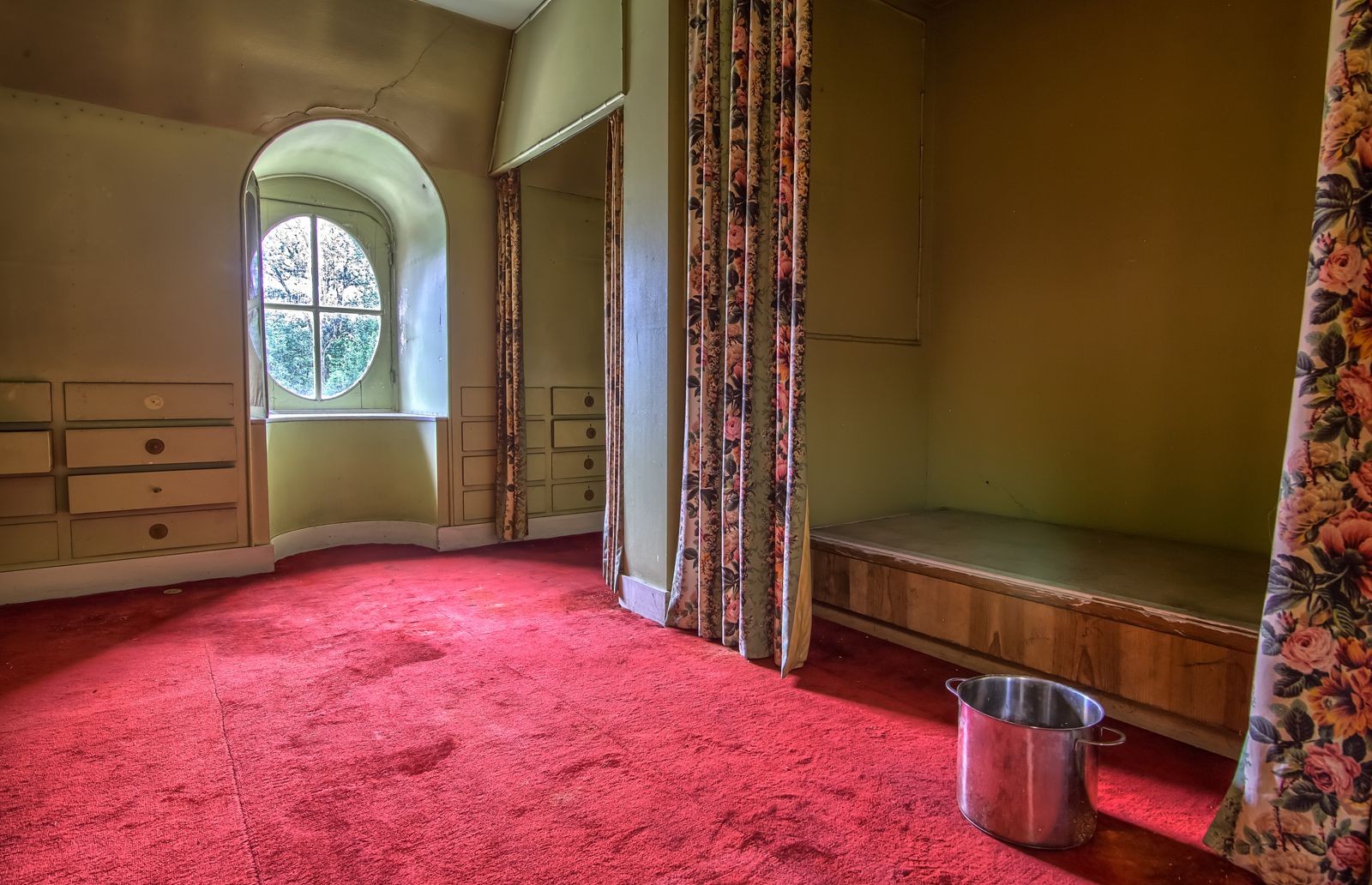 For aspiring urban explorers, do you have any tips for finding one-of-a-kind locations such as this?
First you have to create a database yourself by searching locations via google and discovering locations yourself by driving around. Then join all the urbex Facebook pages on the network and there you can meet new people, trade locations and go together on trips. When explorers see great new locations, they try to get find them as fast as possible. Early birds get the most original state of the location.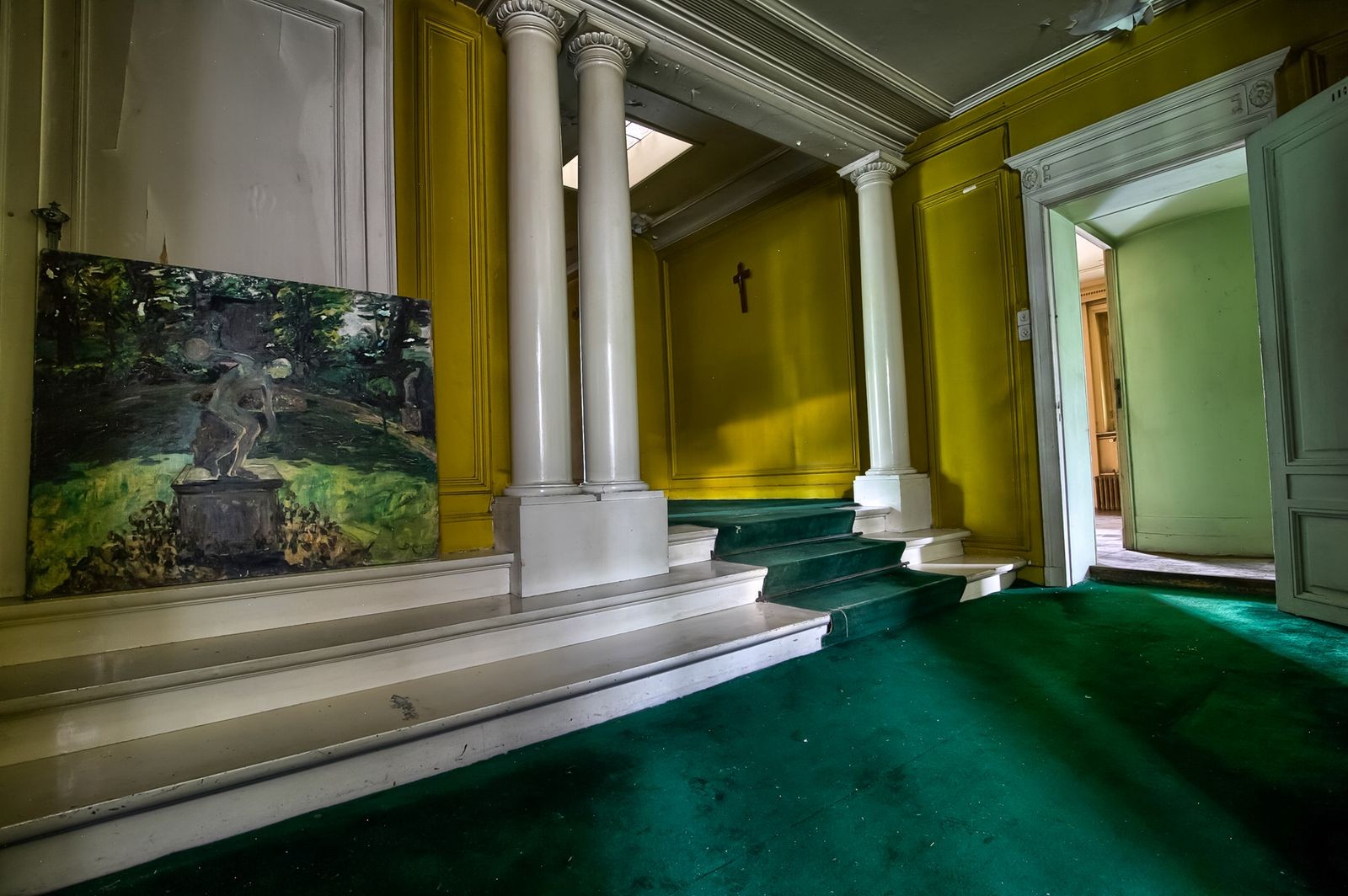 What kind of equipment do you carry with you? 
I always go on trip packed as light as possible, no heavy filled backpacks for me. I use a Canon 6D / 16-35 f4L IS / Vanguard alta pro carbon tripod with ballhead / ledlight / angle finder / SD cards / spare battery / holsterbag.
Do you feel an urge to help save these sort of ruins?
Sadly enough we can only capture them on picture as great memories, we can do nothing more to save the location, except keeping it secret.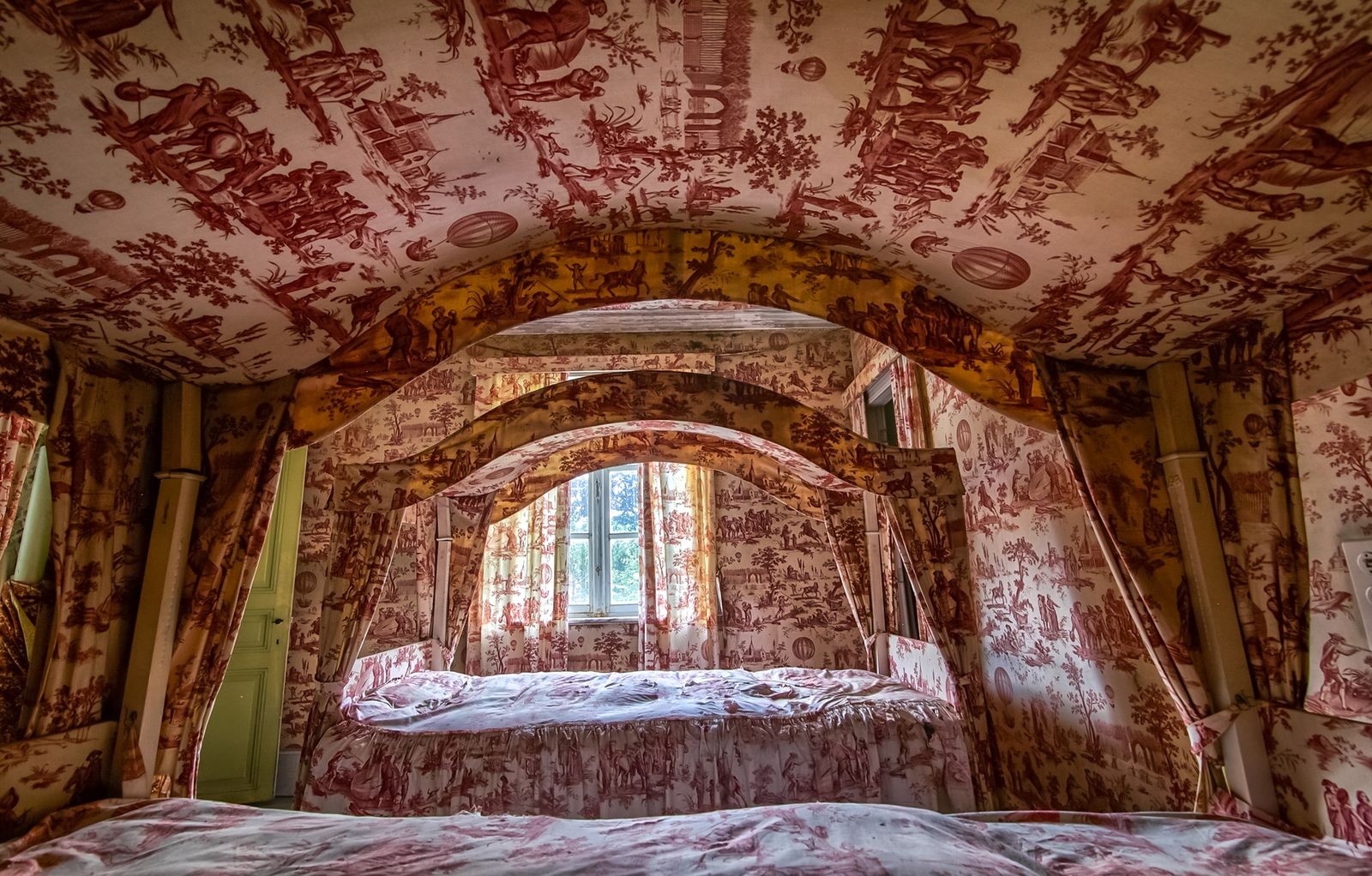 Do you feel part of it or you consider yourself a lone wolf? Do you share information with the community?
In past I started as a real urbex photographer, but over the years I stepped out of this as photography is broader than only urbex. I always go on phototrip with 2-3 friends, now and then I invite new co-explorers to have a taste of our urban world. I don't care if they don't have any locations and I have to do all the planning, the most important thing for me is fun, team spirit and adventure. When the atmosphere is good, and locations are open, the good pictures will follow automatically.
Who are some other urban explorers you follow?
I have much respect for Foto-Runner, Urbexground and Bestarns, they are rare explorers who search locations themselves. Mr. Angers World is great for discovering new industrial locations.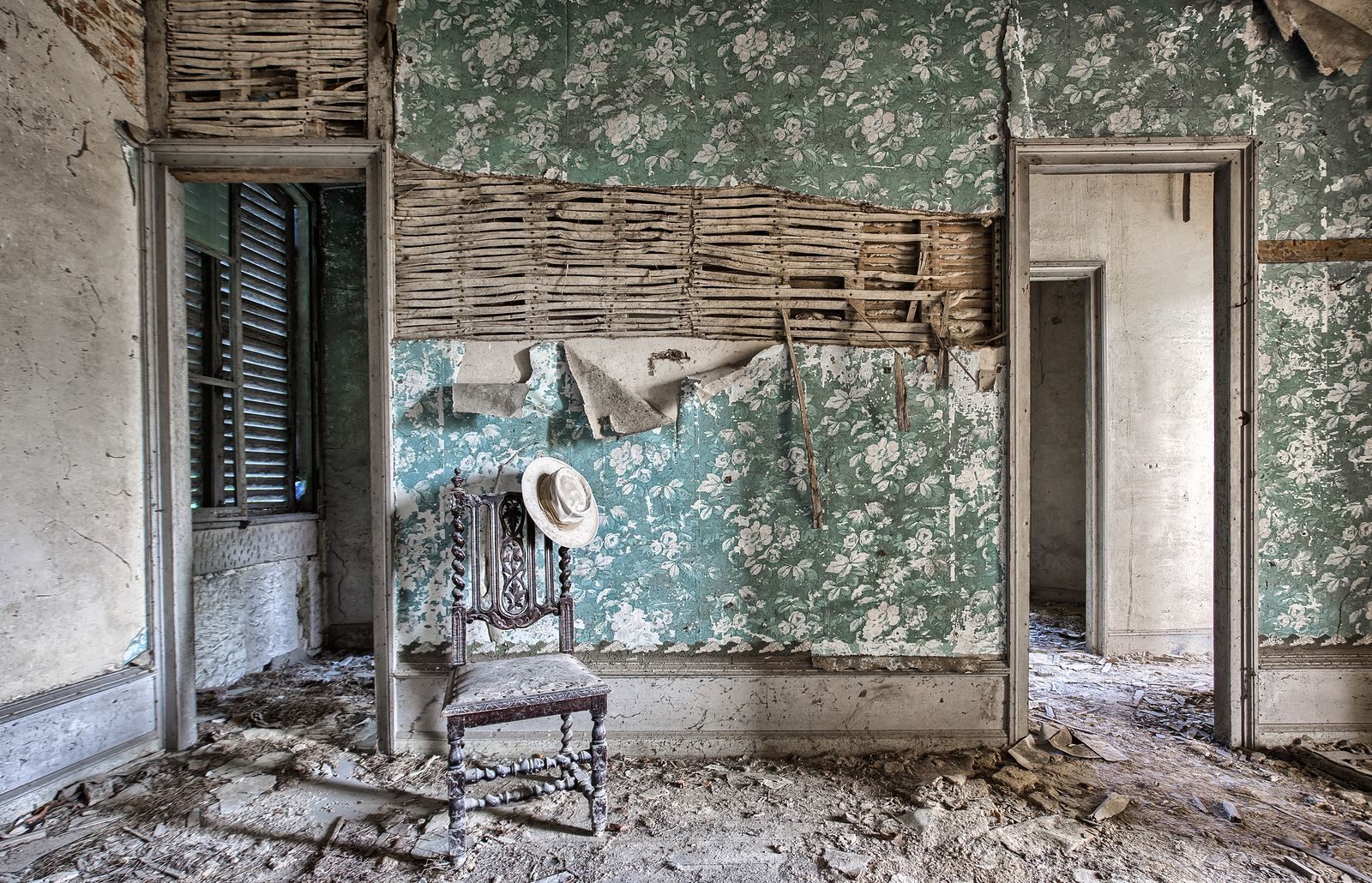 How often do you go exploring ?
I've been doing it for about 7 years now and once a month we go on a trip. Over the years I've done about 60 trips visited around 300 locations. I selected only the best locations to optimize my spare time. I have a family life too, so each weekend is not all about photography. New locations get stacked on my "to do list" very quickly though, then I'll spend every waking moment of the day planning.  
Soul has plans to make a book of his photographs in the future.
In the meantime, you can follow him here on Facebook and explore his urbex pearls on SoulPhotography.be