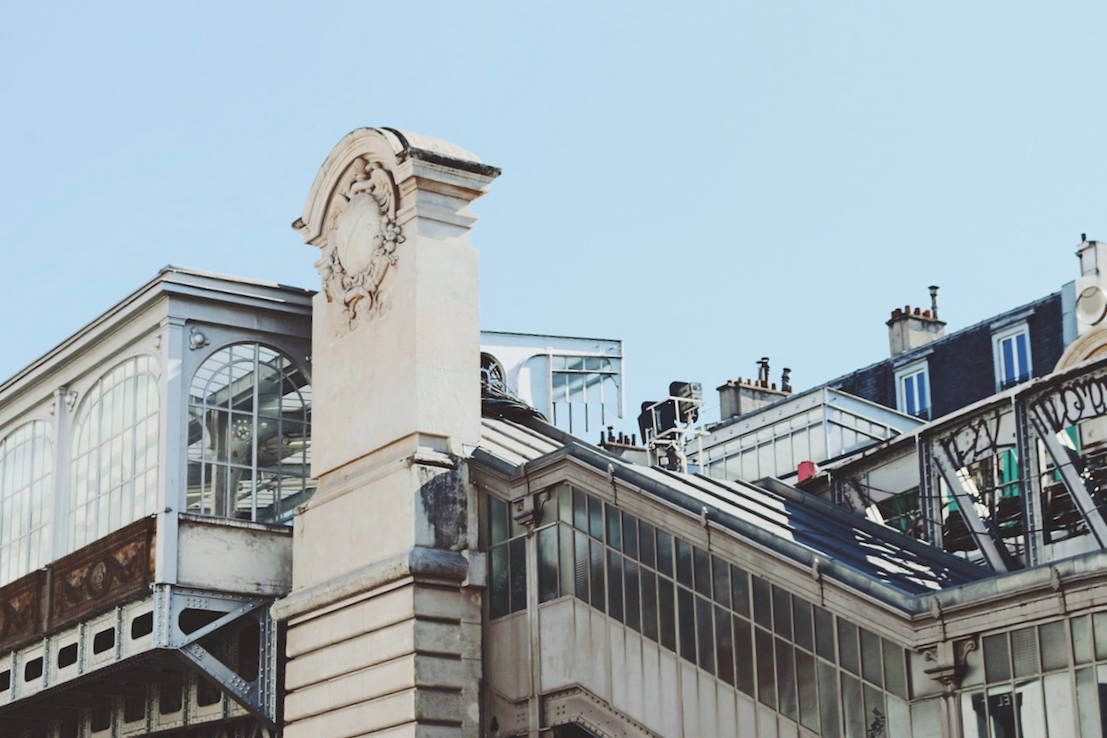 I've been spending some time lately getting to know the quartier of Barbès a little better. Had I ever listened to those funny people on the television who declared this neighbourhood a Paris "No Go Zone", I would never have discovered one of the most surreal secrets in Paris. If you ever find yourself in the area, you must stop in at the extraordinary shoe shop behind the unassuming facade of 34 Boulevard Barbès …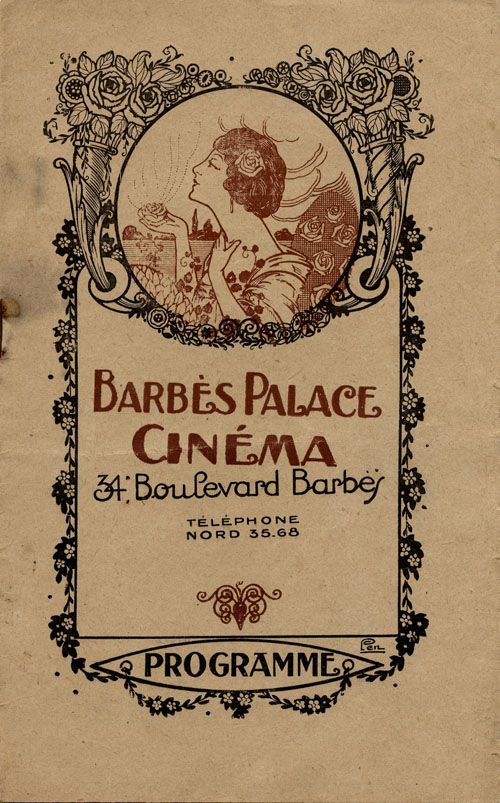 Kata is a bargain shoe bazaar where you can shop endless piles of moccasins, pumps and boots for as little as 3 euros a pair, but that's not why we're here. You would never guess from the outside (the store front is so unremarkable I forgot to take my own photograph), but if you make your way through a narrow entryway of discounted sneaker baskets and ballerina bins, the room opens up and suddenly, you're standing inside a forgotten old theatre.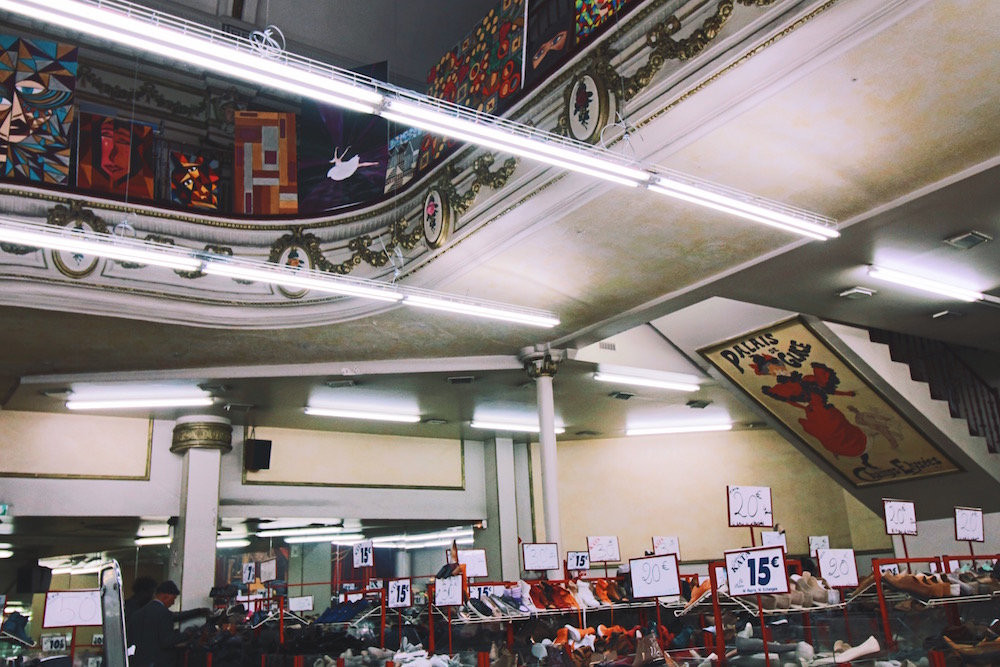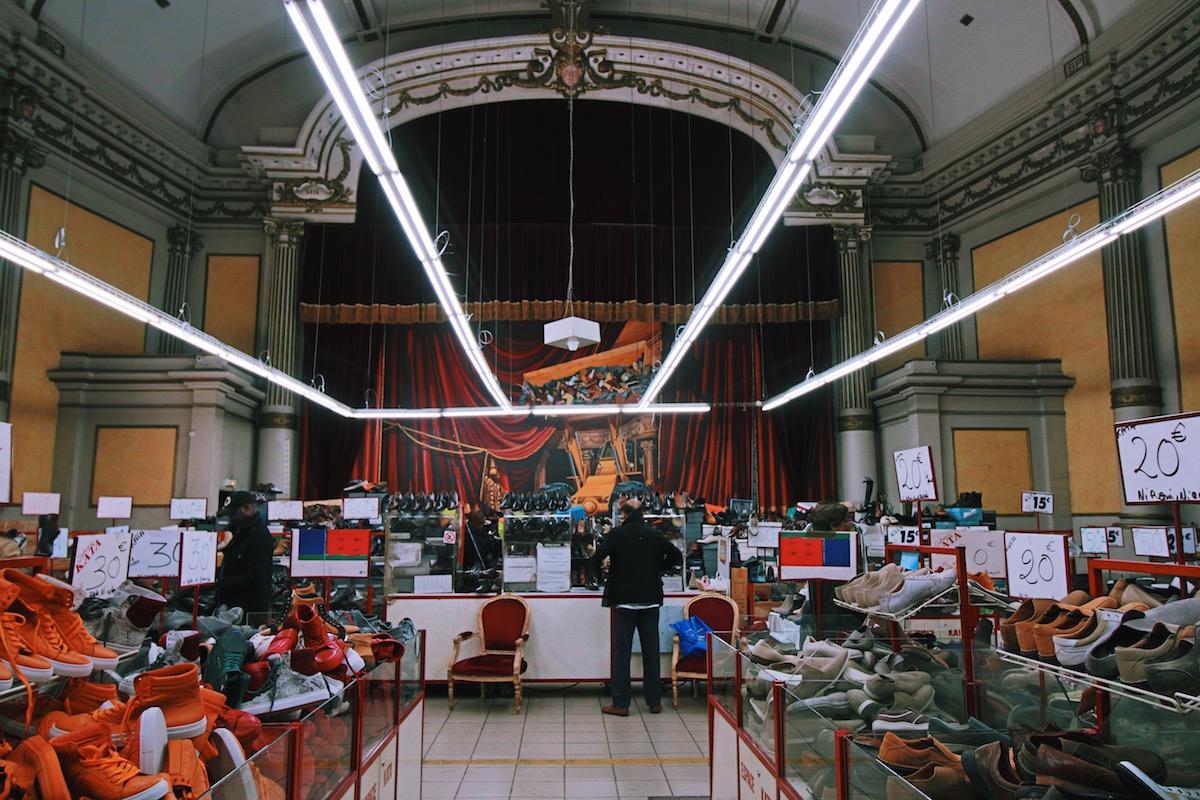 The red velvet curtains are still hanging on the stage, the hall is ornamented with ionic columns and gilded moldings. Advertising posters of the Belle Epoque in the style of Henri Toulouse Lautrec are perfectly preserved on the double staircase at the back, harshly lit under the modern neon lighting. The neo-classical balconies look like they're being used as stock rooms and the overwhelming smell of rubber soles distracts me from picturing this theatre as it was.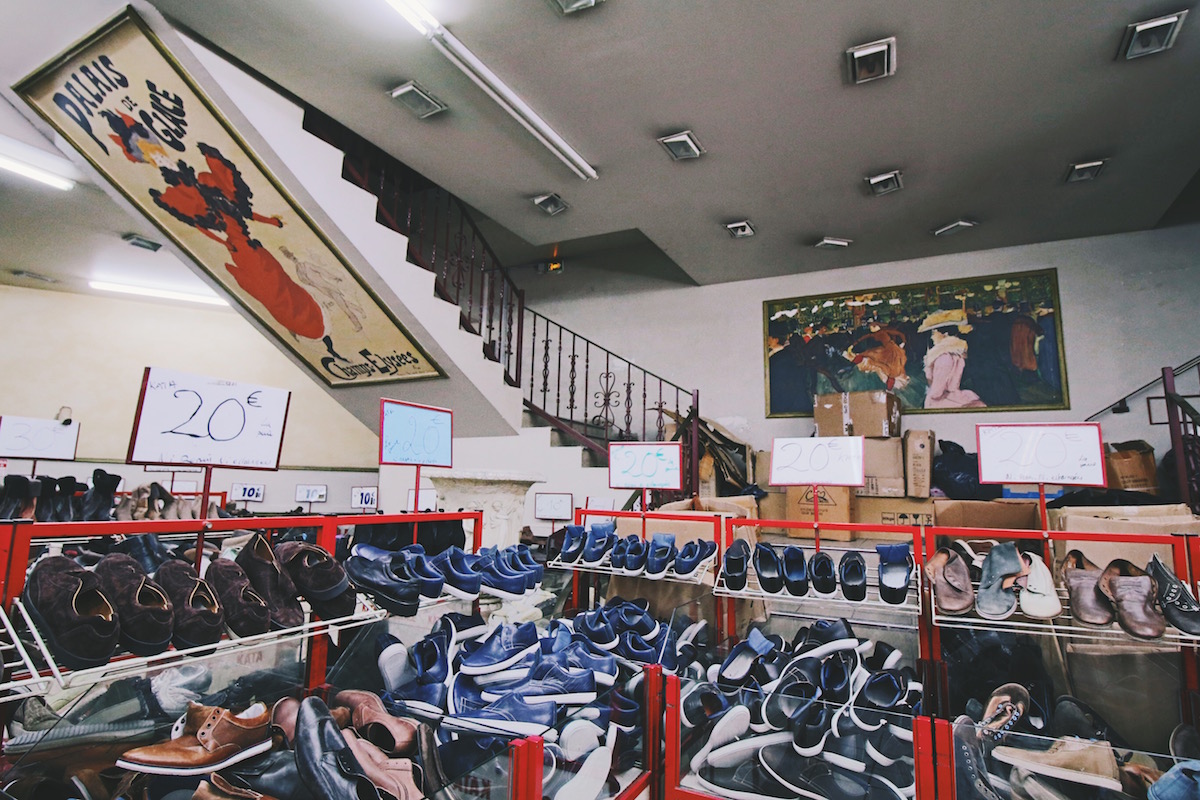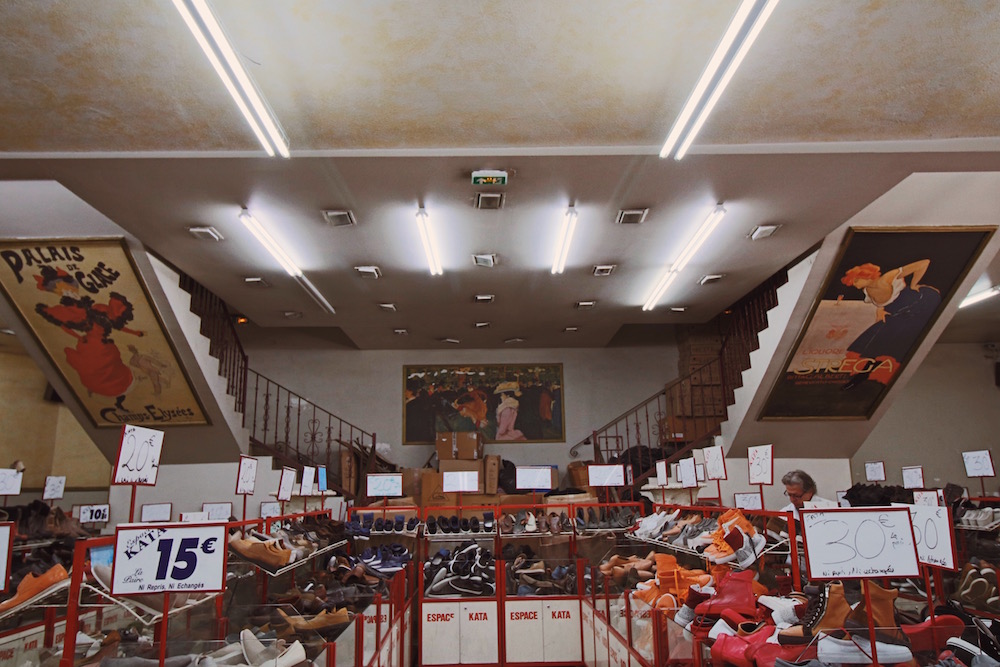 Built in 1914 as one of the movie palaces of yesteryear that could accommodate up to 1200 spectators, it was counted as one of the top 15 cinemas in the capital during the 1920s. With the structure and decor of a classical theatre, it dabbled in both the performing arts and cinema in its early years. During intermission, singers, bands and even orchestras would entertain the audience with extravagant musical interludes.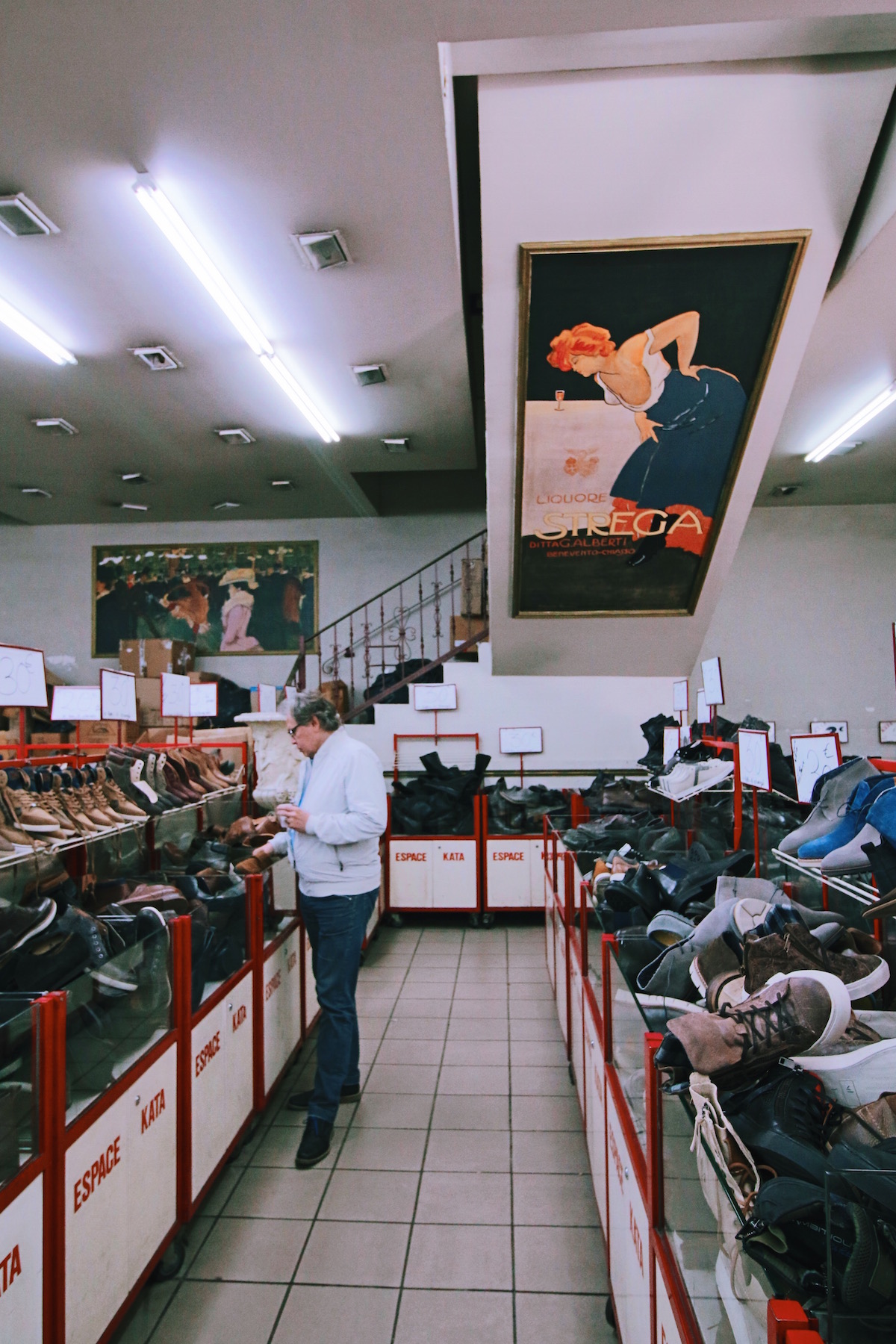 Le Barbès Palace sadly ended its film career as an "exotic" adult cinema in the 1980s before bringing down the curtain and finding a second life in limbo as Kata, the discount shoe store in 1988.
The folks in charge of deciding which buildings deserve protection as historical monuments in France, just didn't feel the theatre was worth saving.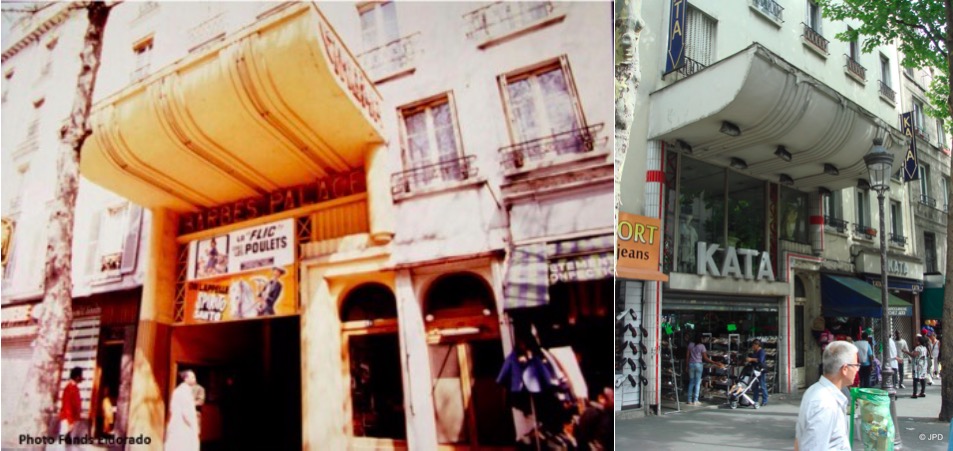 Pictured above in 1983 and right in 2009, before the awning disappeared (sources 1 & 2)
Sometime around 2009, it lost its art deco movie theatre awning on the facade, ensuring the theatre hiding inside would be well and truly forgotten.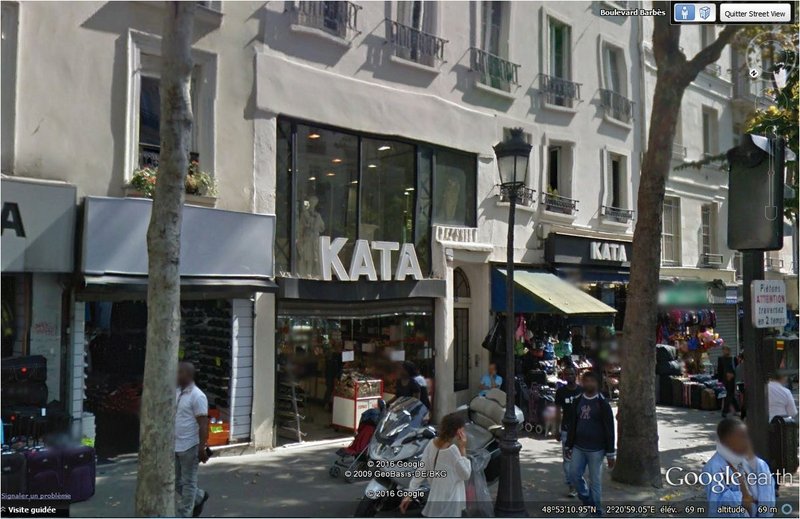 The Barbès Palace façade as it is today
There's a happier success story down the road next to the metro for Le Louxor cinema, a 1920s Egyptian revival style movie palace that was abandoned for more than 20 years, standing lifeless and ignored at the busy cross-section of Boulevard Barbès. Just as the bulldozer was setting its sights on the old movie palace, a neighborhood association came to its rescue and campaigned for the city to restore the historical building to its former glory. In 2013, this legend of pre-war entertainment was awoken from its slumber and its screens lit up once again.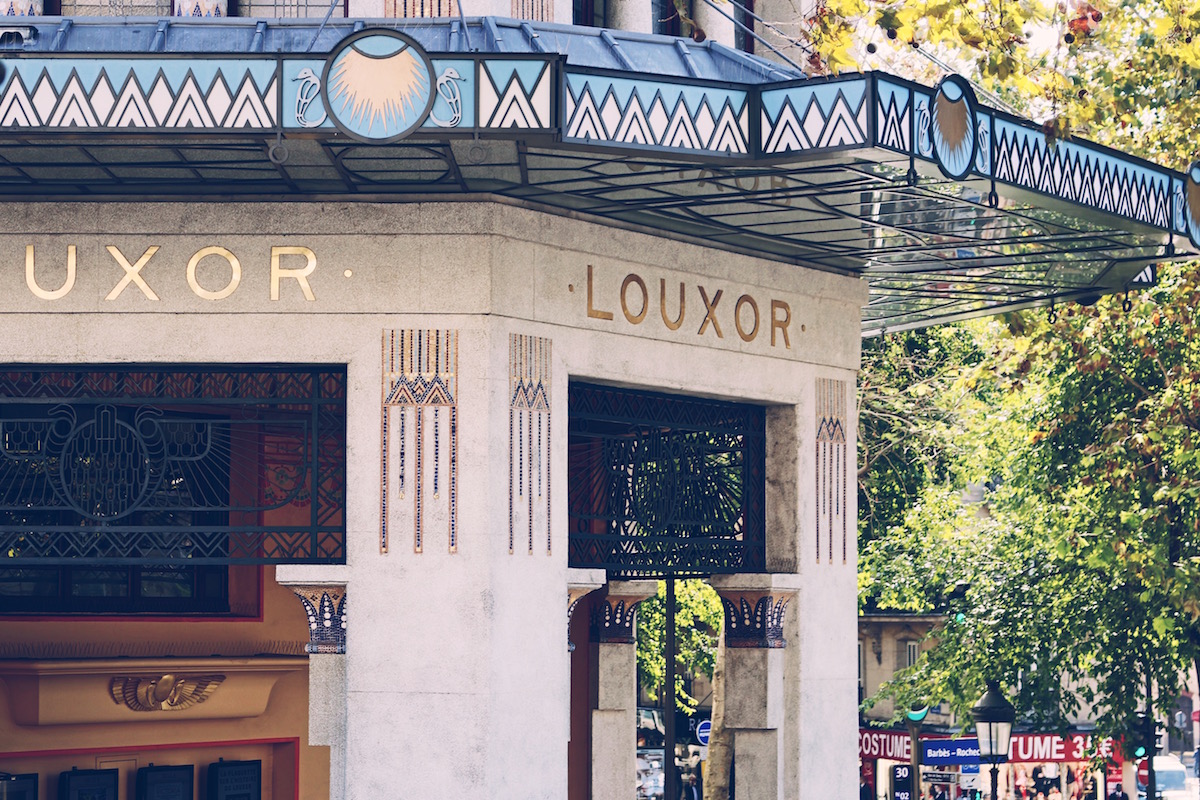 Back inside Kata, the first salesmen I've seen since arriving almost 20 minutes prior, comes up to me and tells me to stop taking pictures. "It's private!", he grumbles. If it's anything, I'd say it's more of an embarrassment.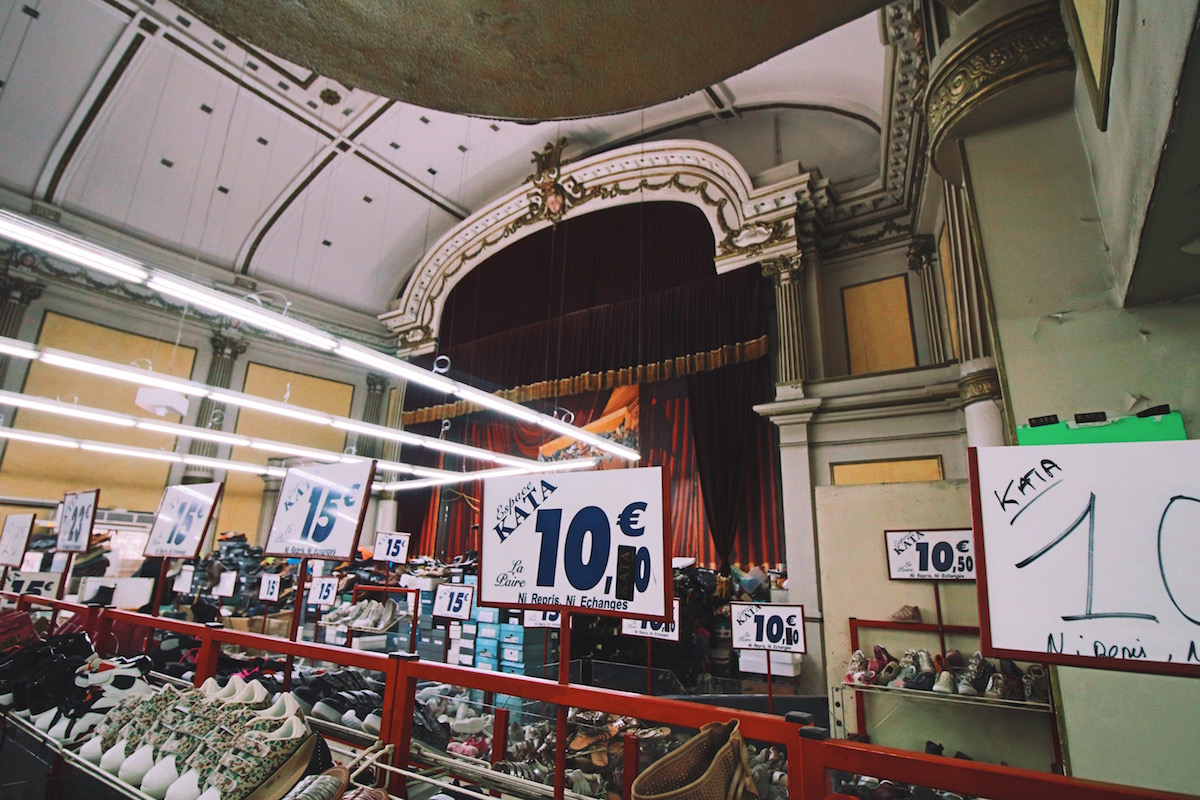 While you're in the hood…
Such a surreal discovery in the quartier perhaps requires a moment to reflect in a more peaceful setting. How about a hidden oasis harking back to the peaceful vineyards that once dominated this corner of Paris? Take a right outside the back exit of the Kata shoe store onto Rue des Poissonniers and head back down the main boulevard before turning off again into Rue de la Goutte d'Or. Behind an iron gate at no. 42 is Villa Poissonnière, an unexpected country road lost in time, away from the bustling Barbès market and street vendors' calls.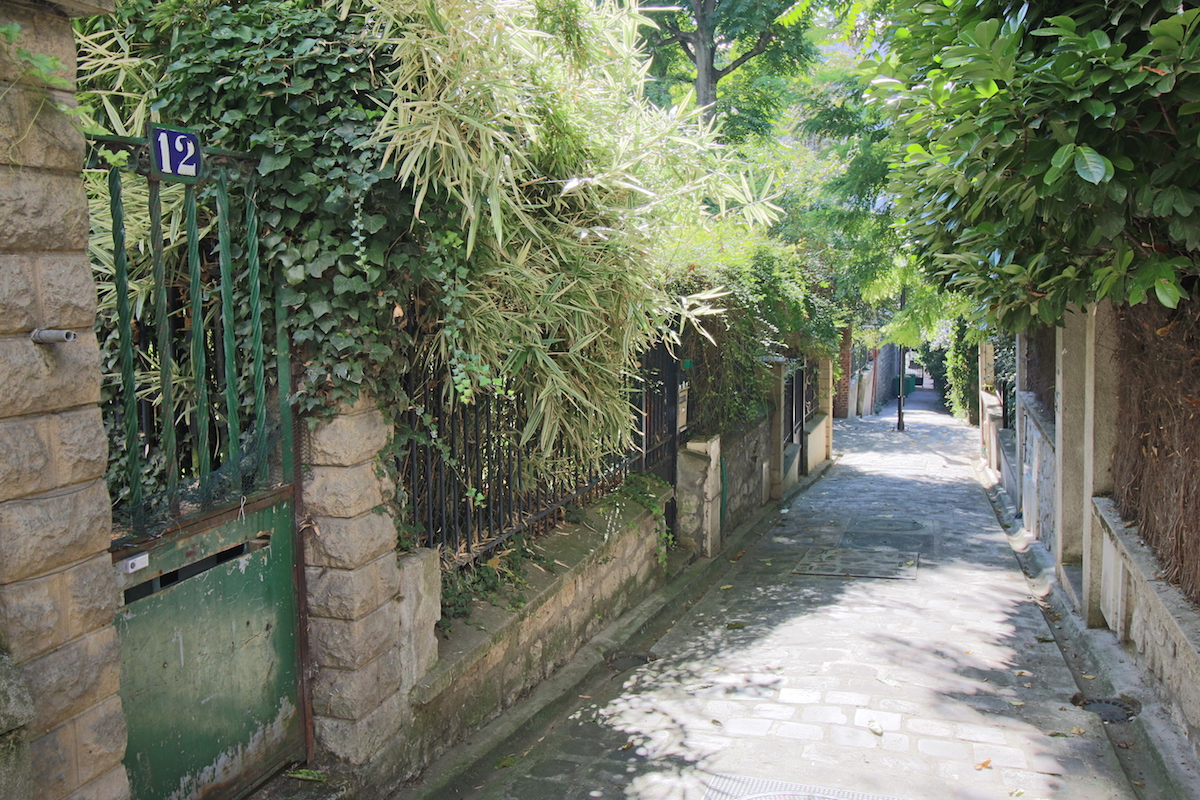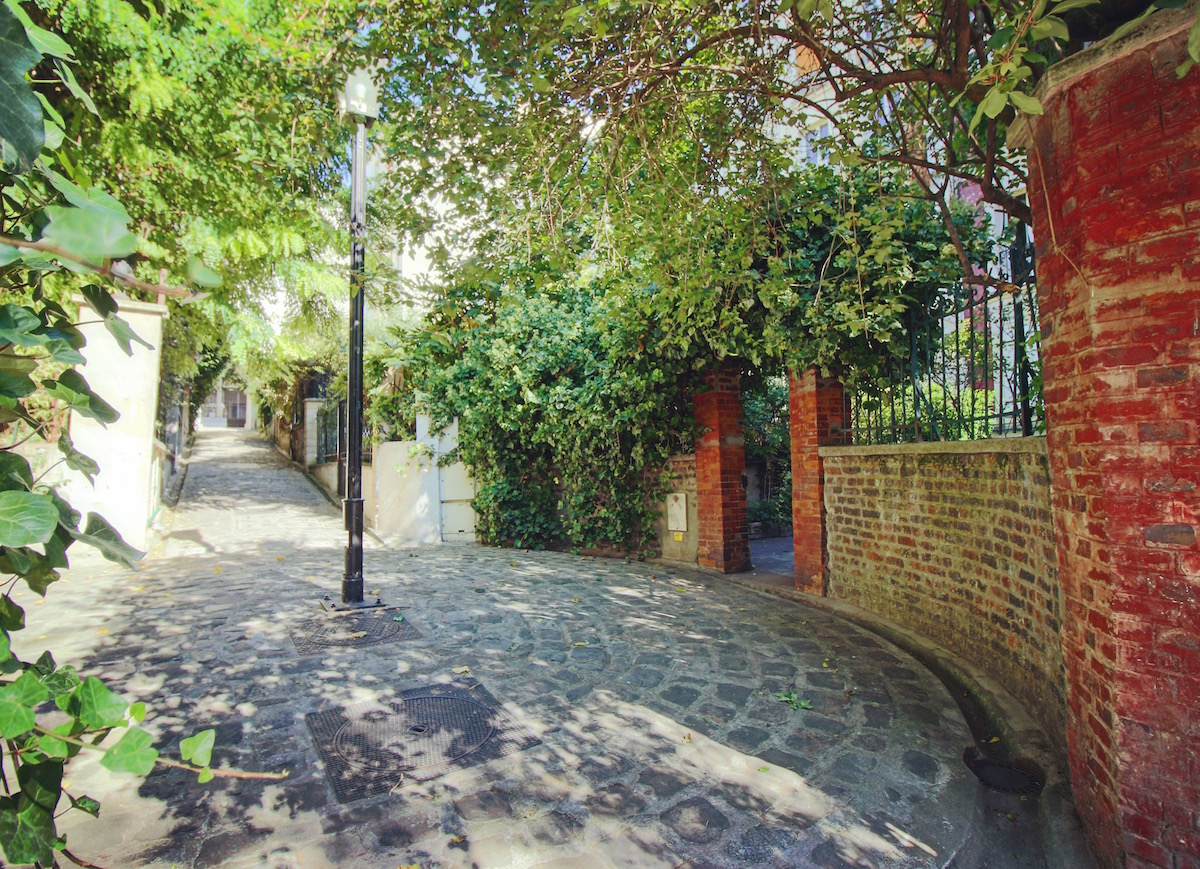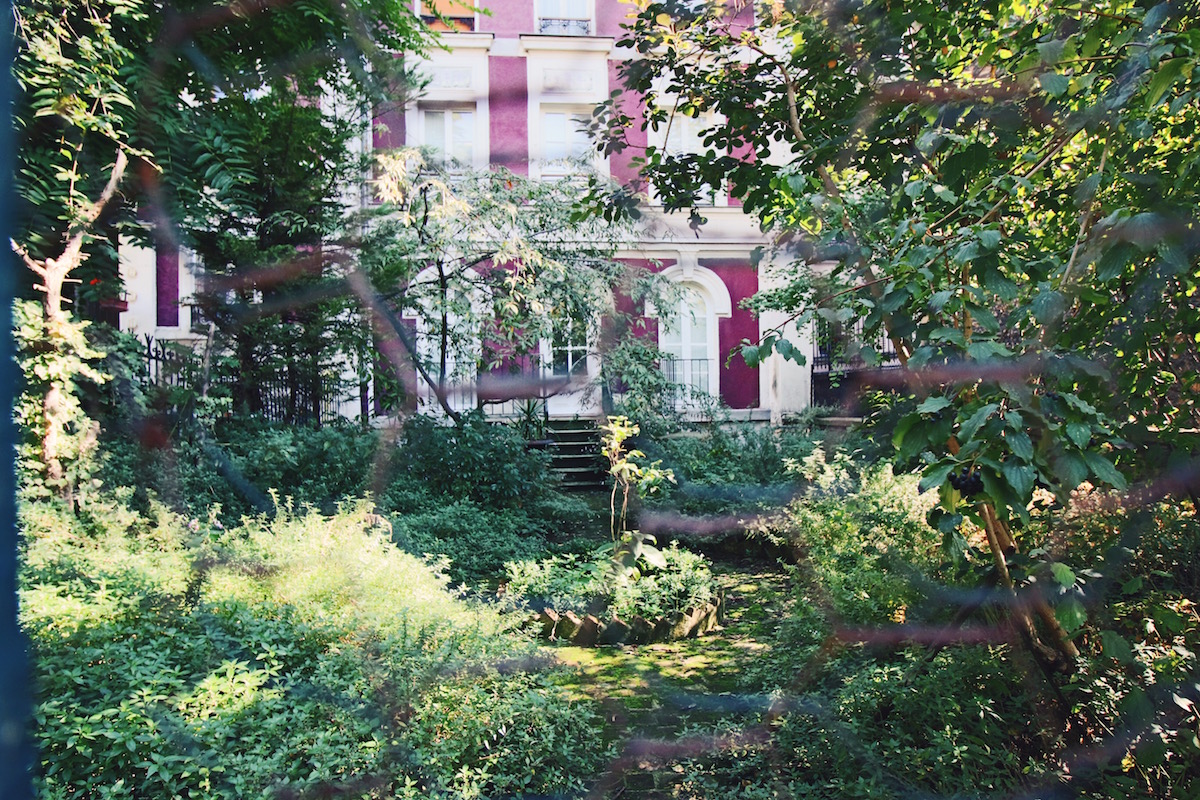 Each 19th century house lining the cobblestone alleyway has its own pocket-sized front garden filled with potted plants and overgrown vines. The neighbourhood of la Goutte d'Or, "drop of gold", gets its name from the wine that was produced here until the 19th century, when central Paris didn't yet include what was then still just fields and vineyards. It was a prize-winning wine gifted to the king on his birthday by the city of Paris. This very site is said to have been the property of a wine grower, dating back to 1840. Close your eyes and try to picture it, the farmer watching over his grapes from his villa amongst the vines.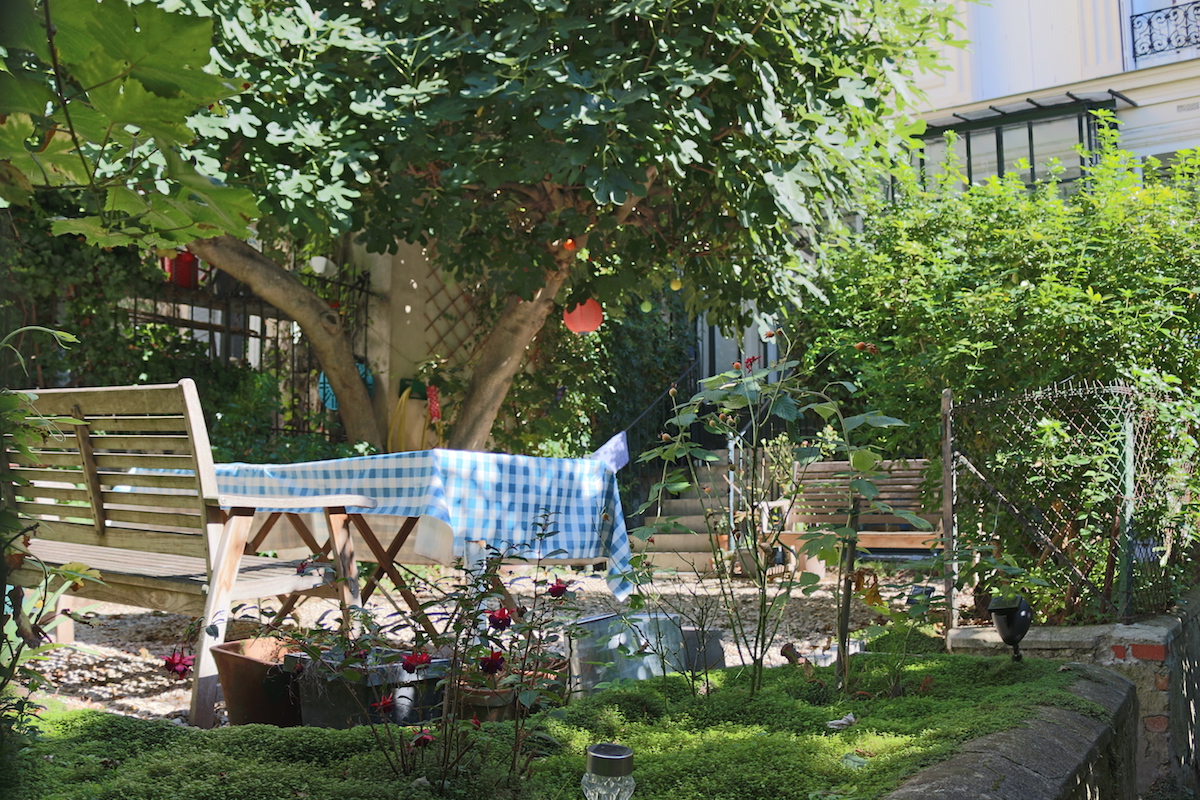 But beware! Don't forget, we're in the heart of a Paris "No Go Zone". One must stop living so dangerously…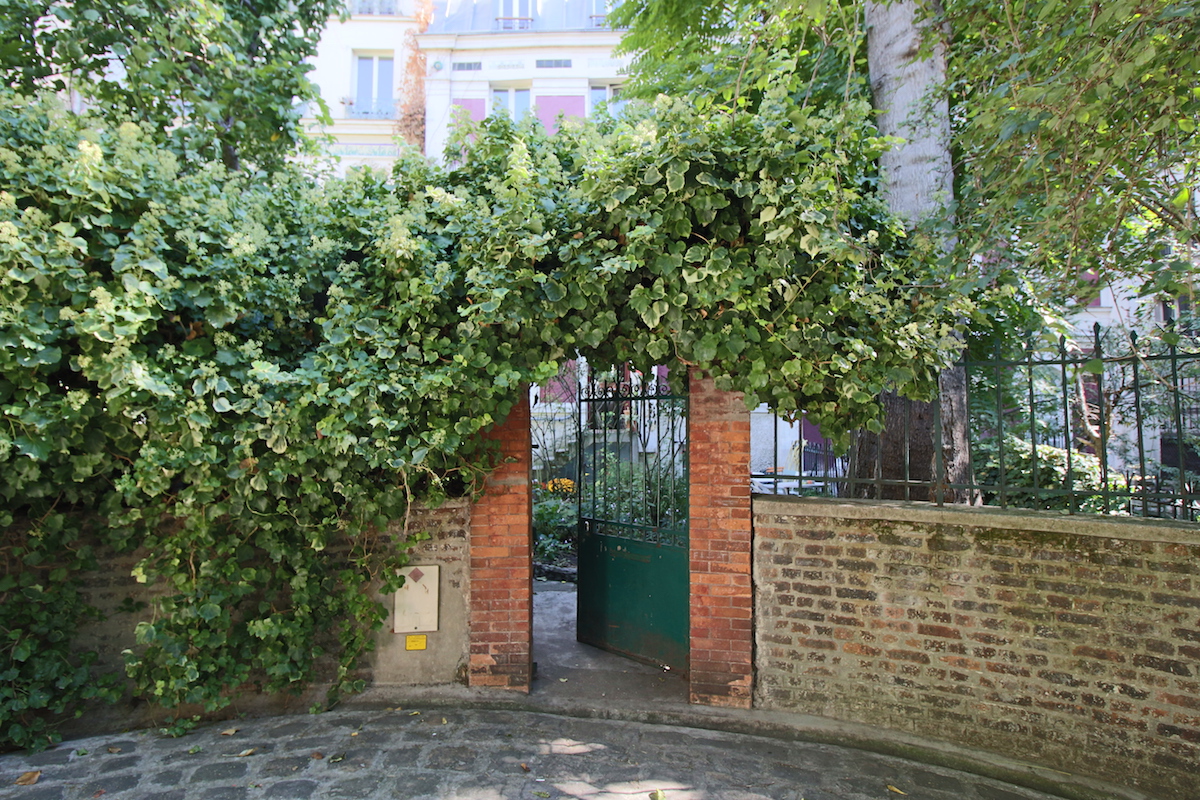 (The gates of Villa Poissonnière are usually open, especially at lunchtime, but if they happen to be closed, just wait around for a resident to come in or out).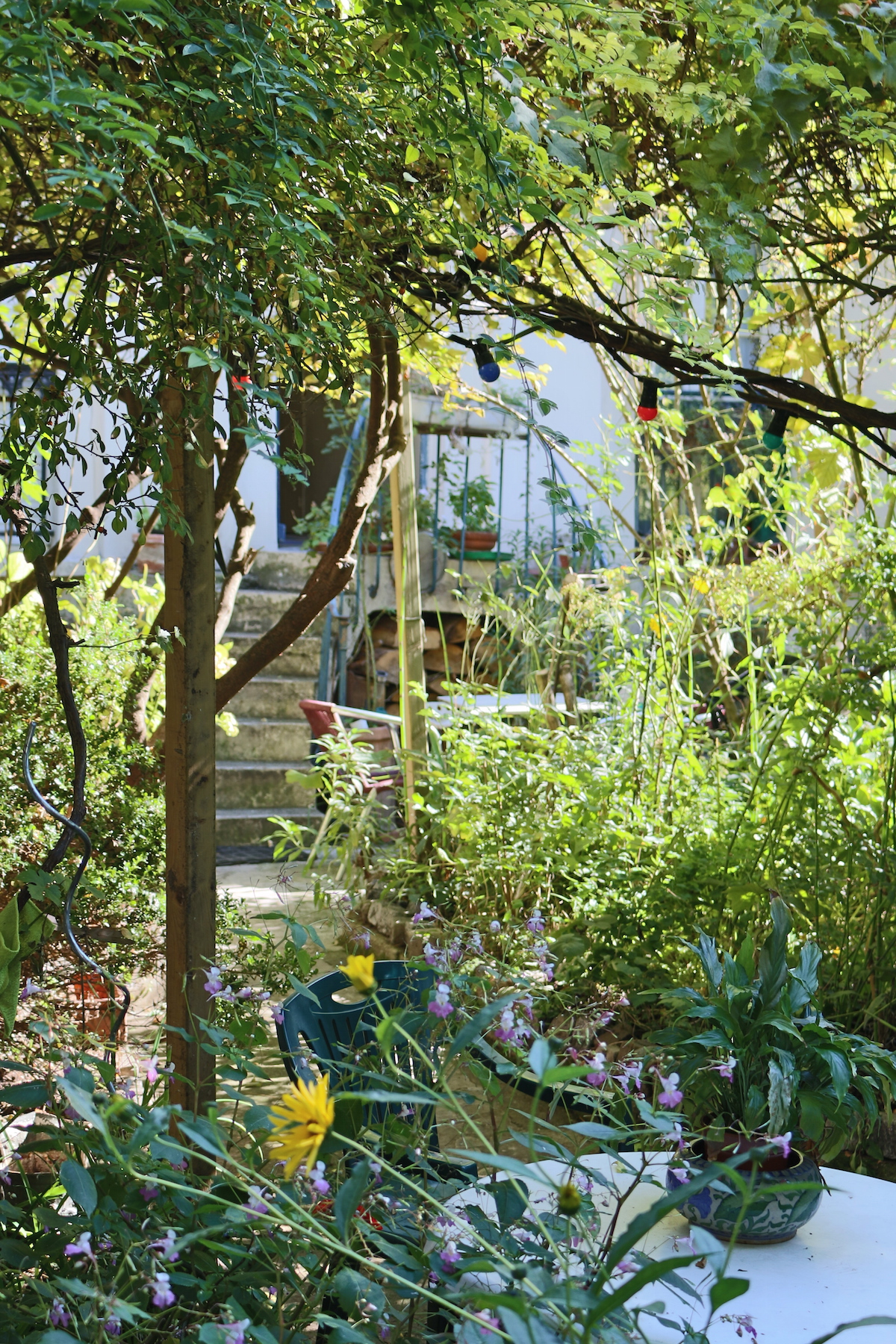 On your way back to the métro, remember the Louxor cinema is just at the corner. With a brand new face-lift the theatre has become a hub of independent foreign-language films from Asia, Latin America and Africa. If you buy a ticket, there's a beautiful gilded Art Deco bar and terrace with a view to finish your excursion in Paris' Goutte D'Or.
You'll find more Paris secrets in MessyNessy's book, Don't Be a Tourist, available to order now!