1. A list of Pet Peeves about Secretaries from 1945

From a brochure about how to be a "super secretary" created by Remington Typewriters…



Find the full brochure on the Hagley Digital Archives found via Slate.
2. The woman who was told she couldn't eat at NYC's fanciest restaurant, so she brought her whole squad

Deny her a seat and she will fill hundreds. That was journalist Jane Cunningham Croly's promise when she discovered women were banned from attending a dinner honoring Charles Dickens in 1868, at Delmonico's restaurant in New York City…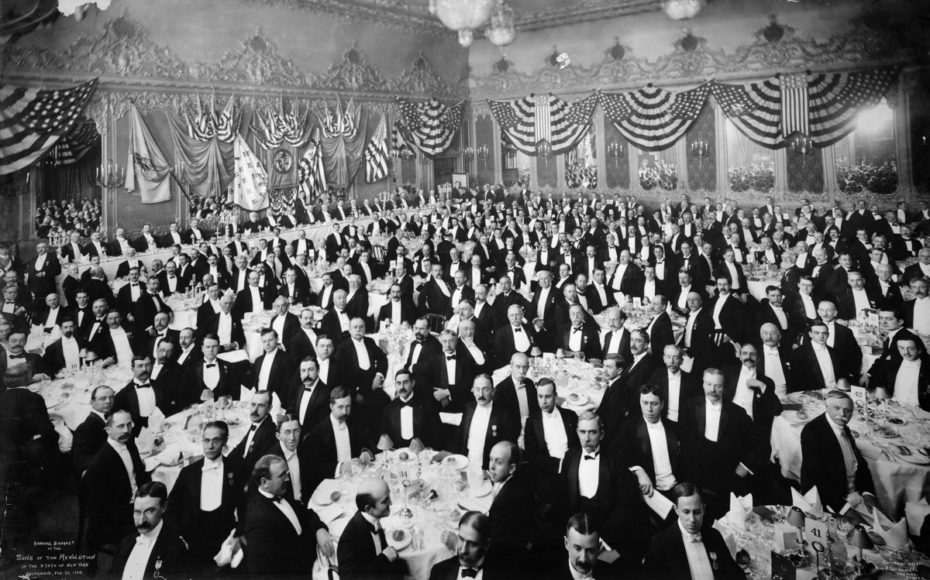 At the time, fine dining restaurants deemed it improper for a woman to eat in public without a male escort. But when Croly showed up with her squad, Delmonico's had to let it ride… She established the first independent women's club in the United States, calling it Sorosis … In truth, it gave the restaurant a fashionably progressive reputation, and they offered to host the Sorosis anniversary meeting every year after. In 2016, Delmonico's, honored the anniversary of Jane Cunningham Croly's lunch protest, with a throwback menu of sea trout and asparagus with hollandaise and black truffle.
Read the full article found on Timeline
3. The Greatest Bookstores in the World, Illustrated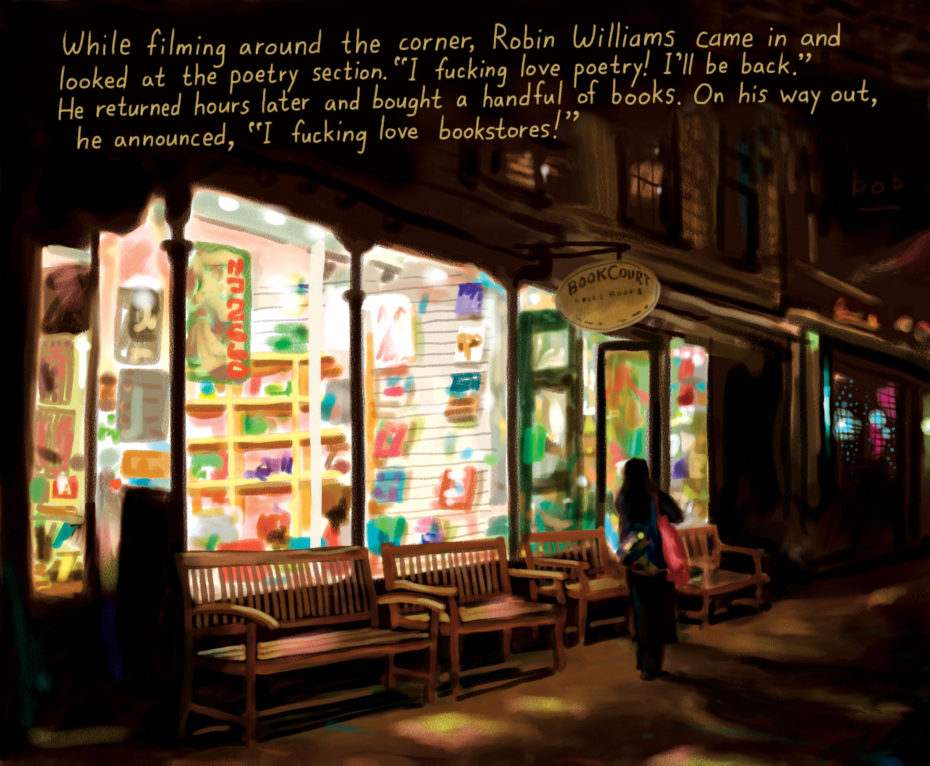 Book Court, Brooklyn, NY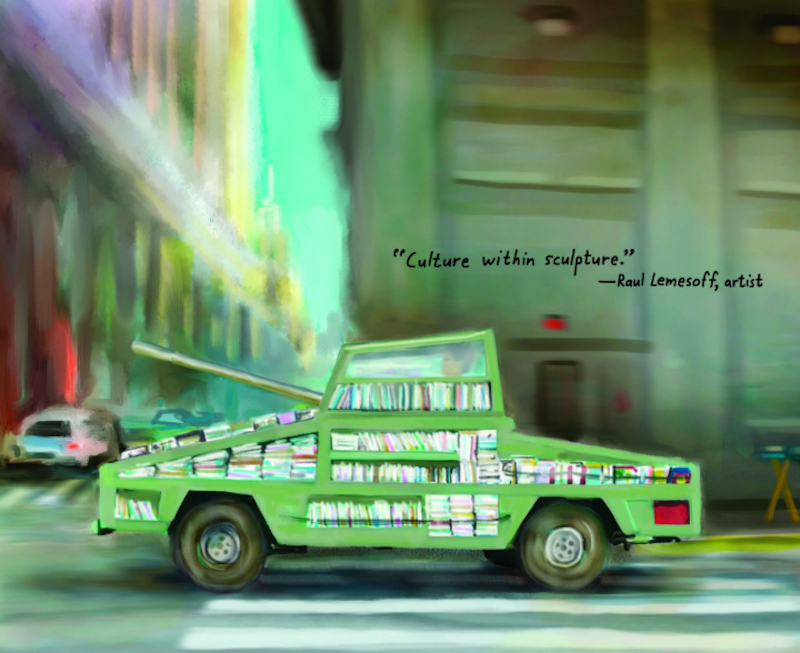 Weapon of Mass Instruction, Argentina," a mobile bookstore tank
Kanda-Jimbocho, Tokyo, Japan, since 1877.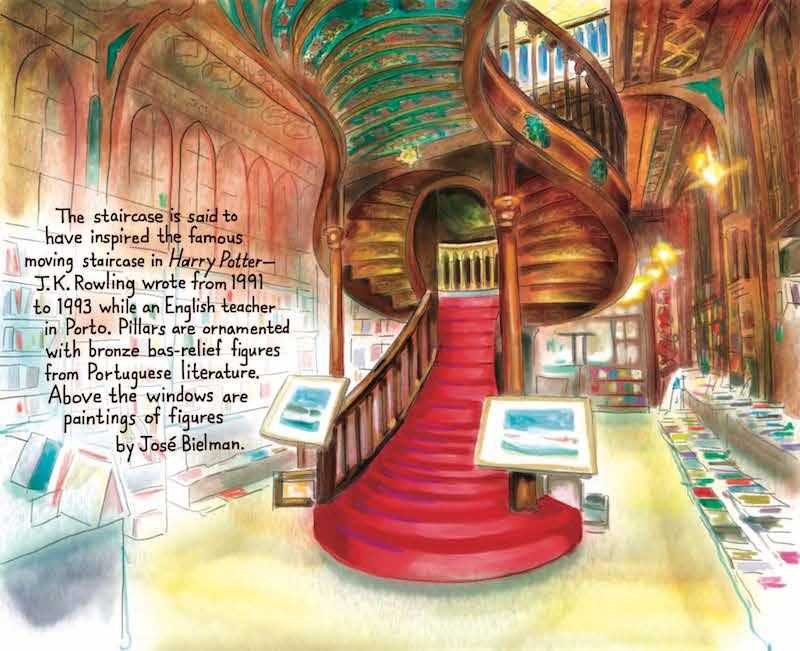 Livaria Lello, Porto, Portugal, 1896 to present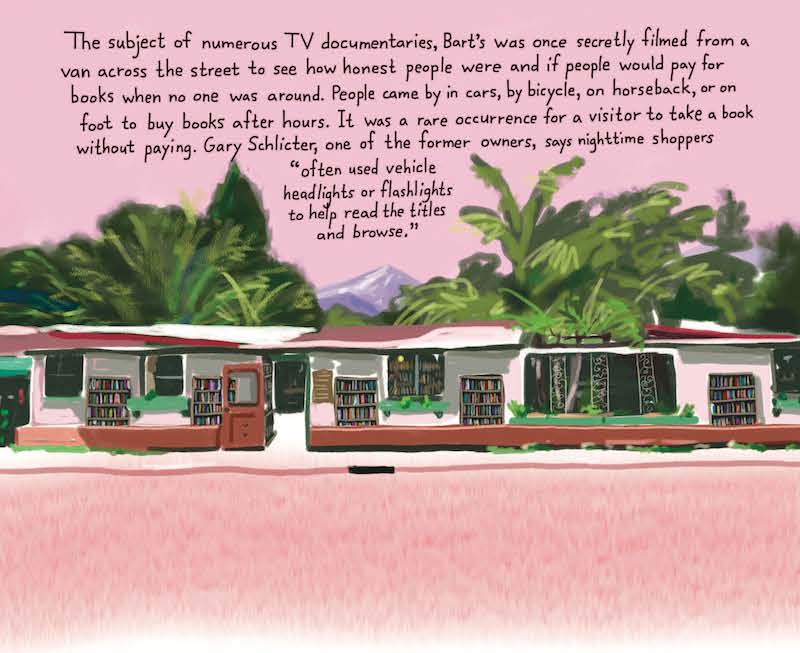 Bart's Books, Ojai, California, 1964 to present
Buy the book Footnotes From the World's Greatest Bookstores by Bob Eckstein on Penguin, found via Lit Hub
4. A three-story Bus from 1926

Autobus à trois étages "Jumbo High-Body" Allemagne 1926, found on French Curious
5. Lifeboat Delivery of Christmas goodies by rocket line to Needles Lighthouse, the Isle of Wight, 1979

Found on Words Fly Up.
6. A queen's pet gazelle, mummified and buried with its owner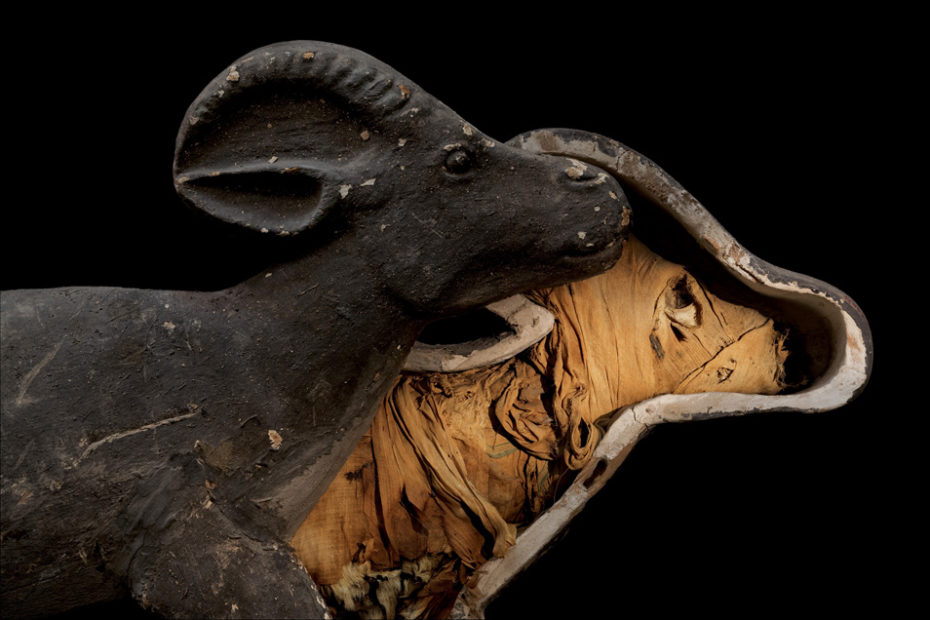 945 BCE, Twenty-First Dynasty, Egypt, photographed by Richard Barnes
See more of Egypt's animal mummies found on National Geographic.
7. A pharaoh's boat tomb has been unearthed in one of ancient Egypt's oldest cities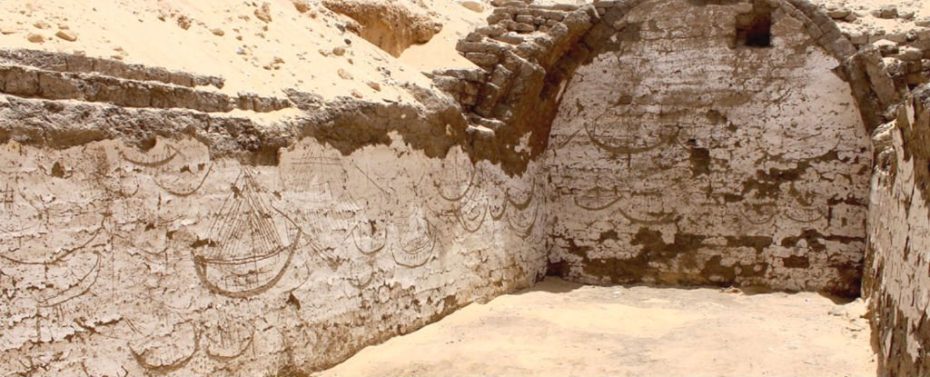 The 3,800-year-old royal chamber features a fleet of 120 ancient boats etched into the interior walls, and contains the remains of a wooden boat.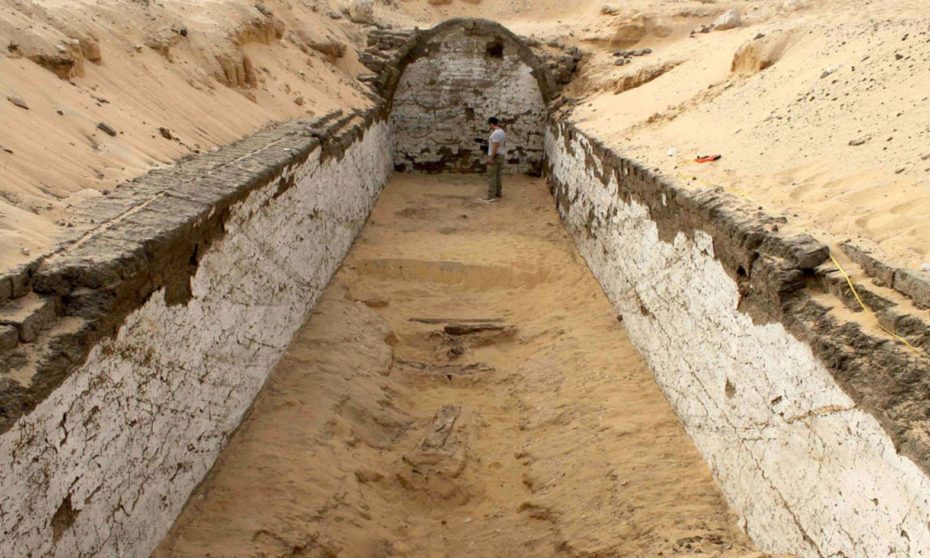 Full article found on Science Alert.
8. A Japanese Museum of Rocks That Look Like Faces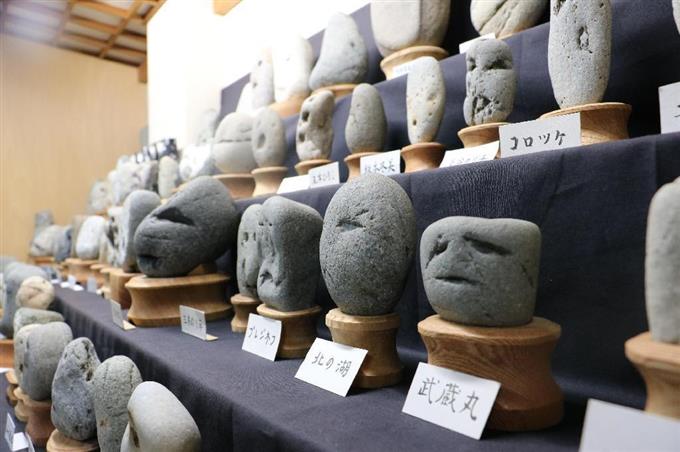 An odd museum; perhaps the only one of its kind. It's called the Chinsekikan (which means hall of curious rocks) and it houses over 1700 rocks that resemble human faces.
Found on Spoon & Tamago.
9. Busy day building the flame of the Statue of Liberty at a Parisian warehouse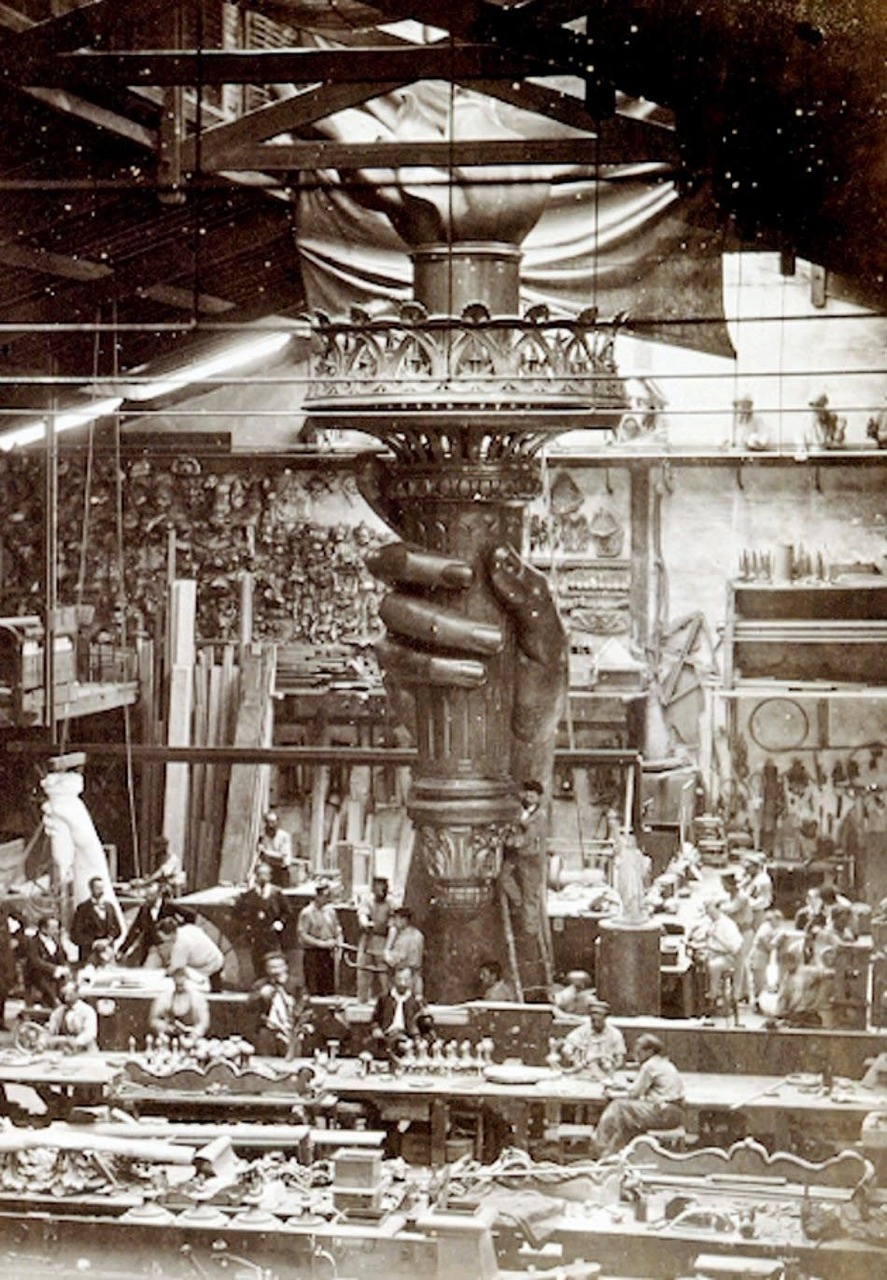 1876 at the statue designer Fredric Auguste Bartholdi's warehouse, found on Expect the Unexpected Today.
10. Protective suits against the fallout II, New York, 1961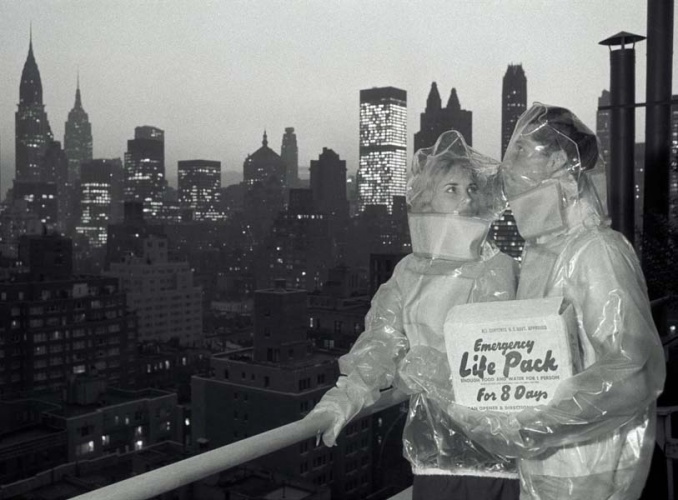 Photographed by Max Scheler, found on Atomic Flash.
11. David Bowie's Secret Obsession With '80s Design raised $10 million at Auction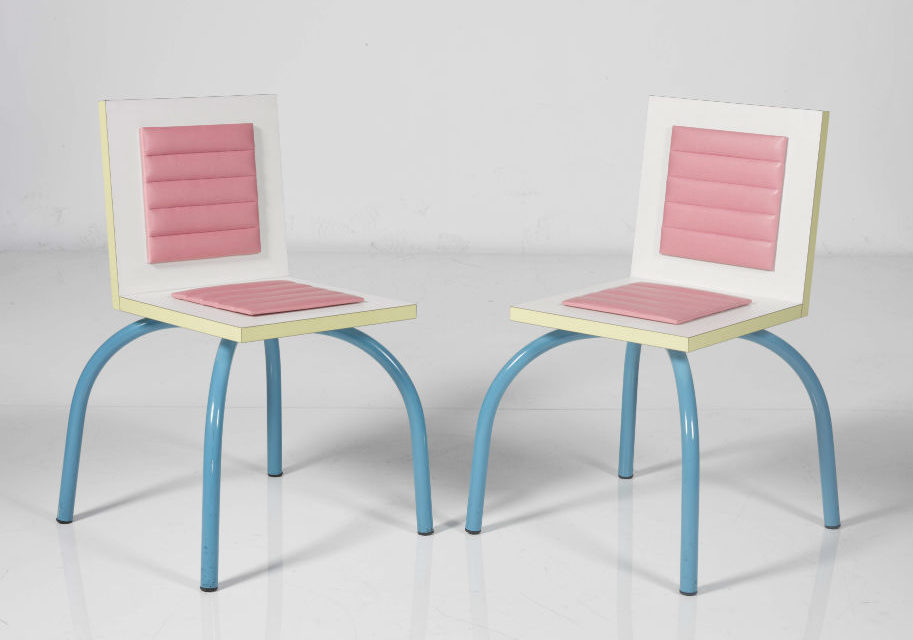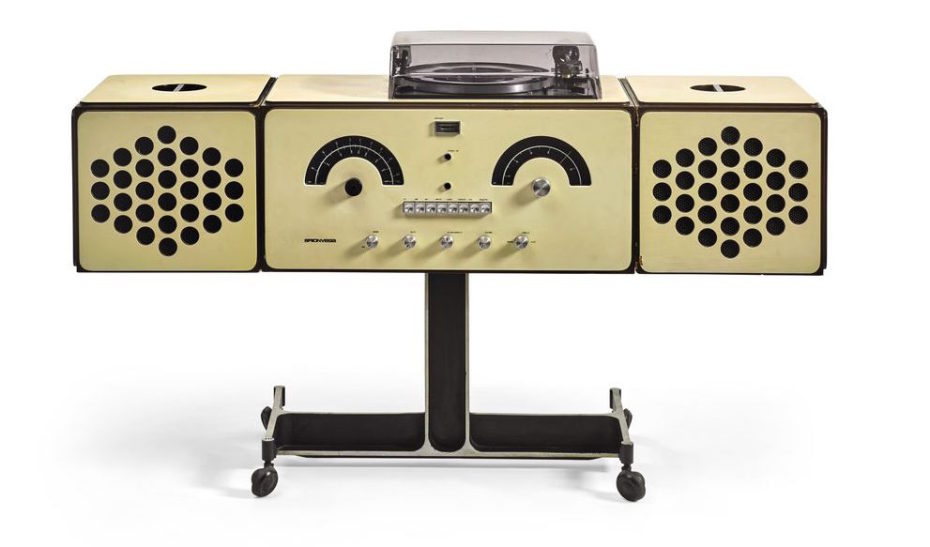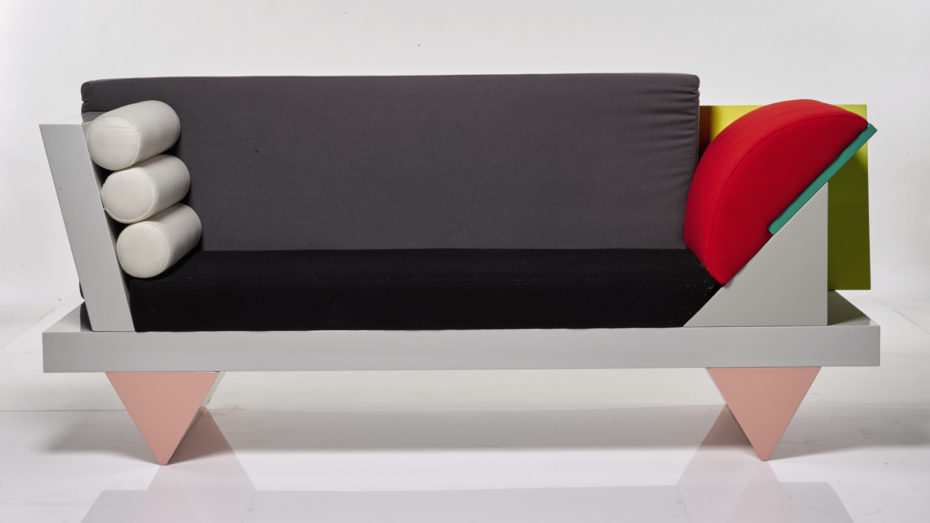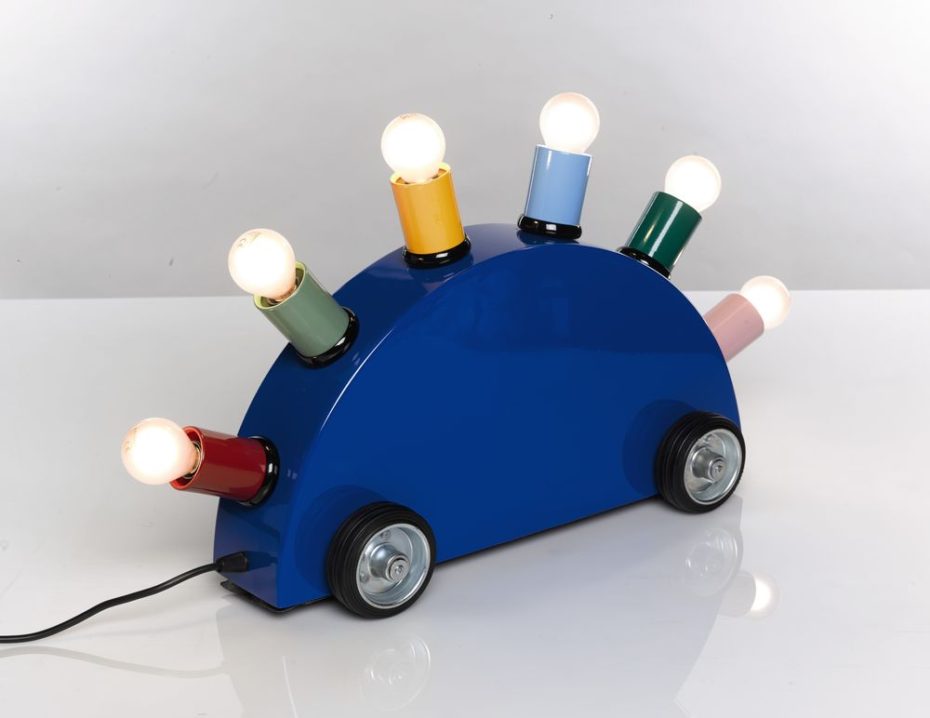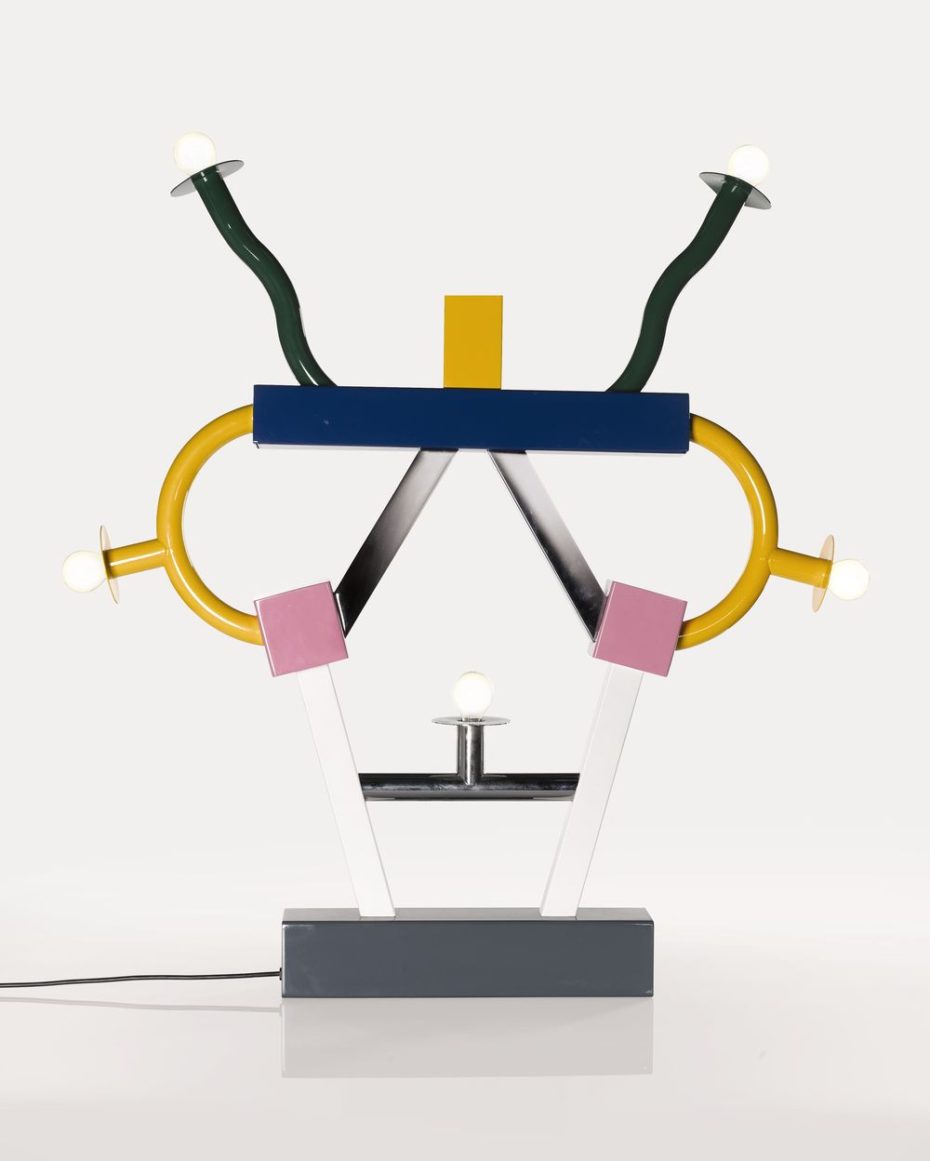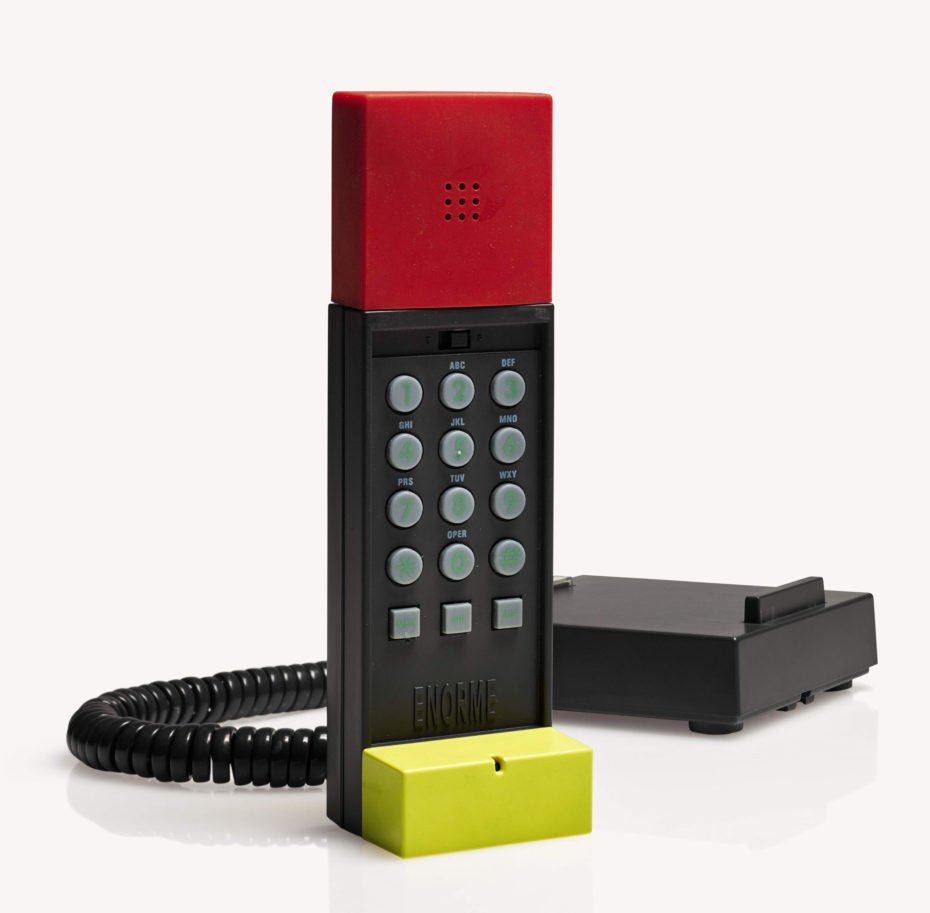 Only now is the breadth of his personal collection finally visible. This weekend, as many as 100 objects went up for auction at Sotheby's London branch.
Found via Collector's Weekly.
12. This 80s Inspired Wallpaper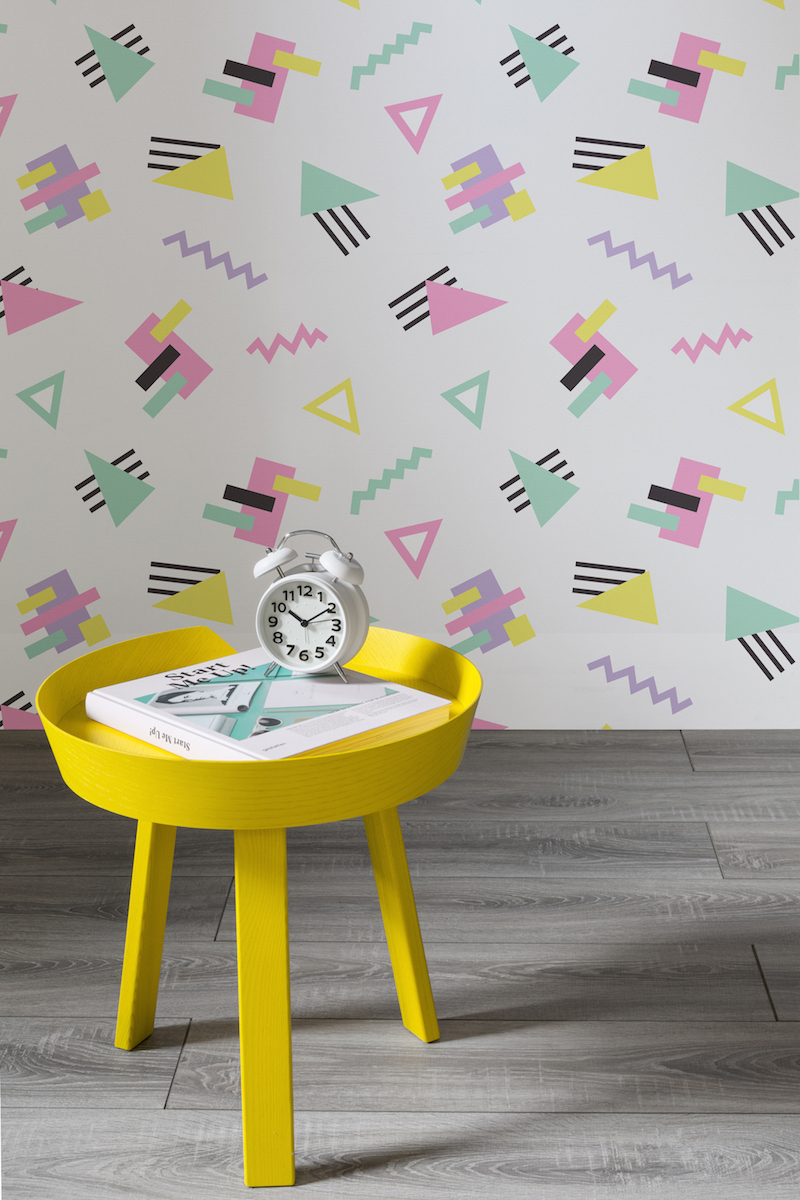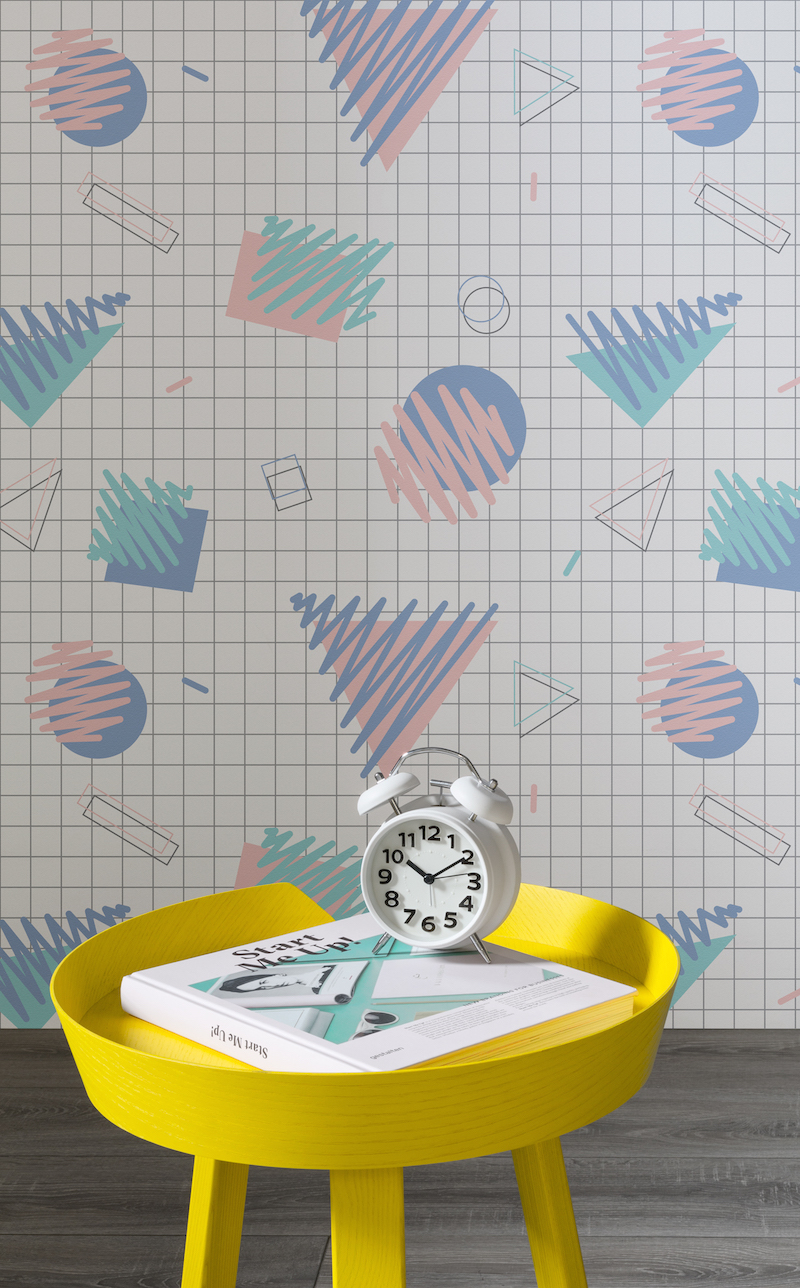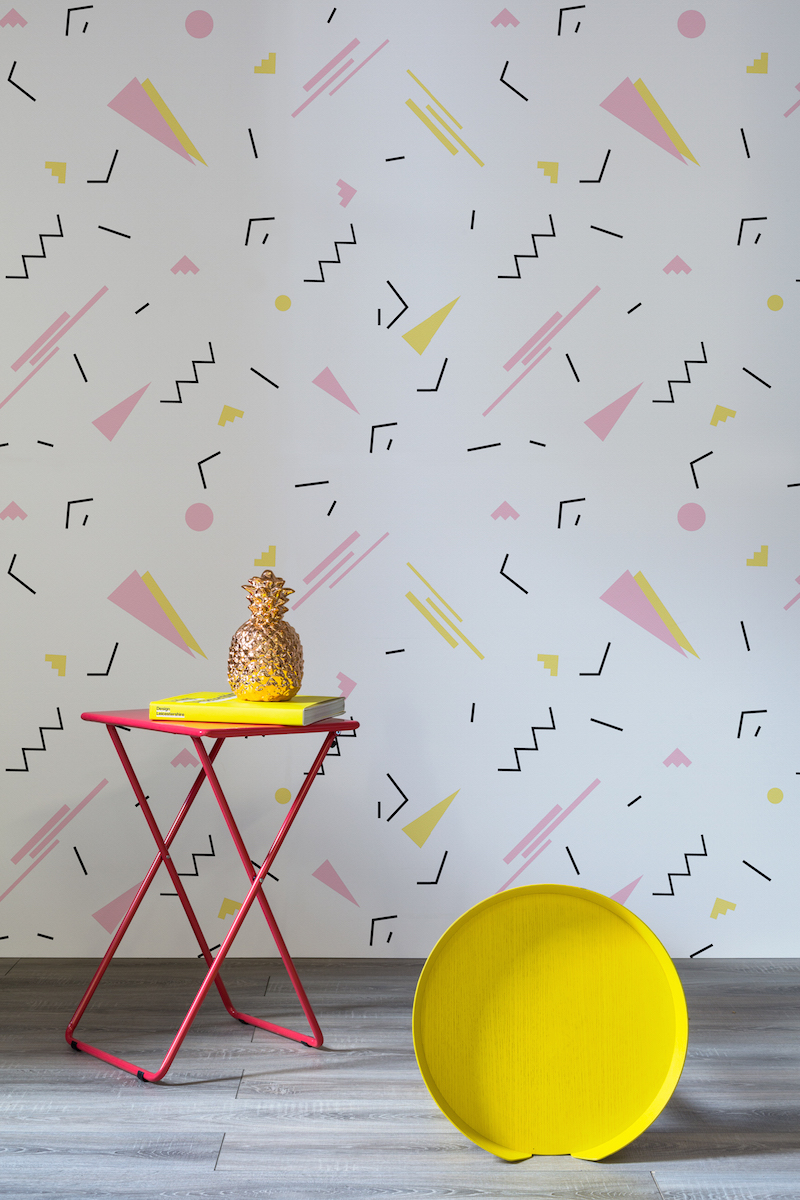 Available by Murals Wallpaper
13. Riding Shotgun with a Real-Life Mad Max
Found on Narratively.