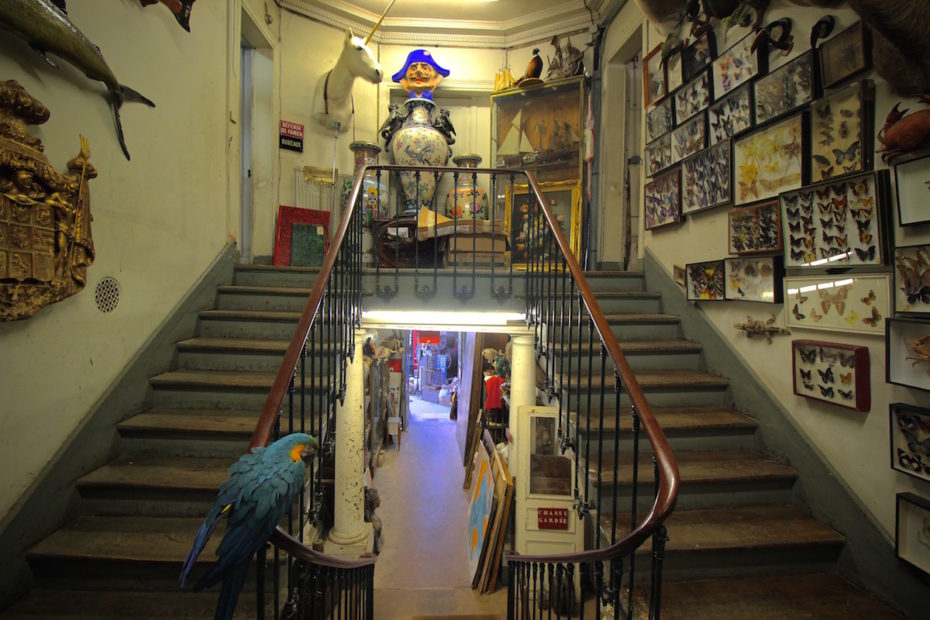 Alright, you can forget about all those other times, this time, I really did find Paris' best-kept secret. It's taken me almost a year to gain access to the 4,000 square meter prop house hidden in central Paris, one of the last three to still survive within the city. After several attempts at emailing them, I luckily discovered that I have an aunt who works as a set designer in the industry. "Oh I go all the time!" she told me at our Parisian Thanksgiving dinner. "The owner seems tough but he's really a big softie. I'll take you next week." And just like that, I had finally found a key to the ultimate secret Paris treasure trove…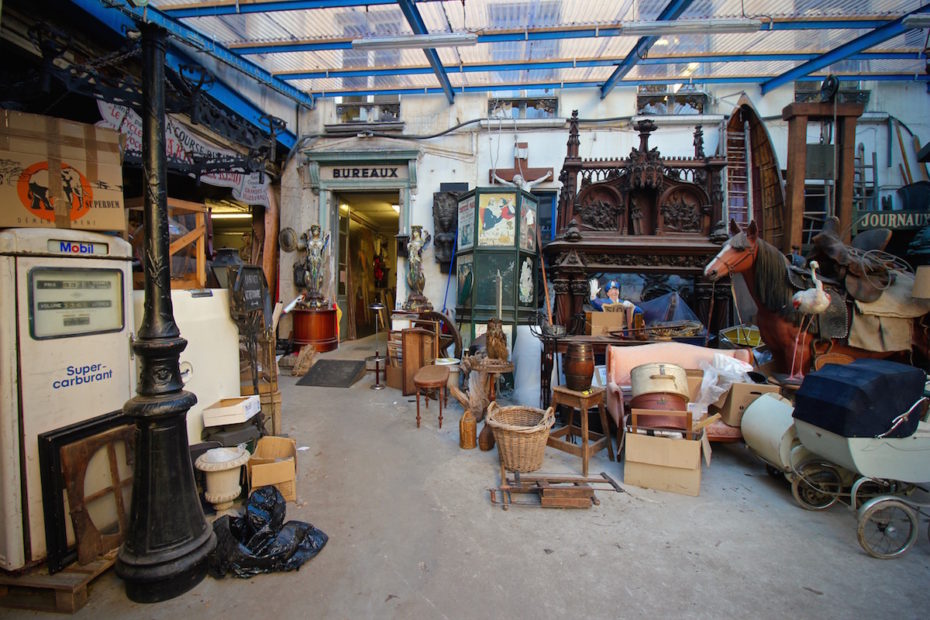 Nestled in the backstreets of Bastille, an improbable place awaits behind a facade of shuttered windows. A family-owned business since the 1930s, it is the largest prop house for cinema and theatre in Paris with thousands and thousands of objects to make believe with, from the banal to the never-before-seen.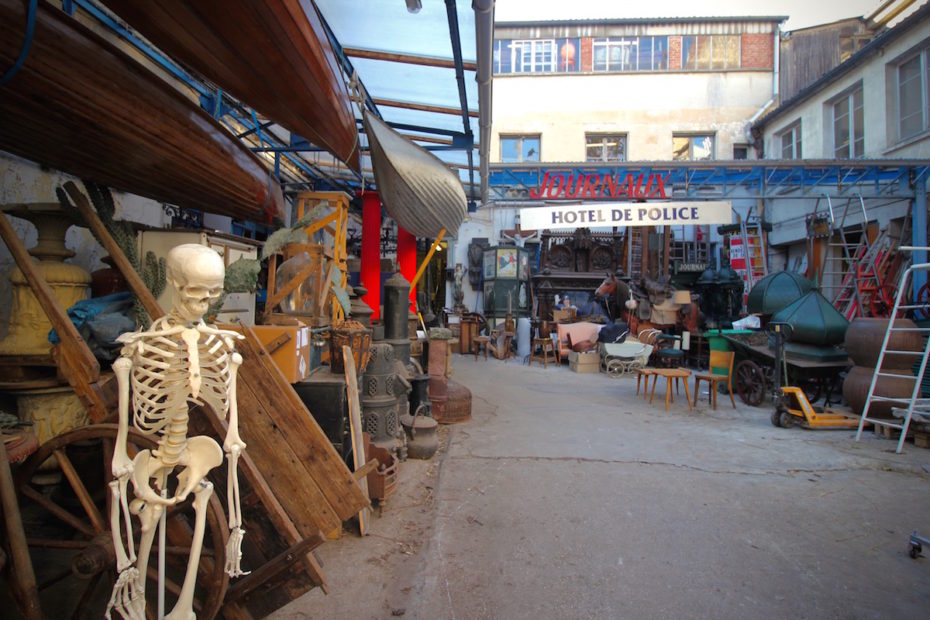 With my aunt as our insider, we were left to our own devices, free to roam and dive into an endless Aladdin's cave of set dressing.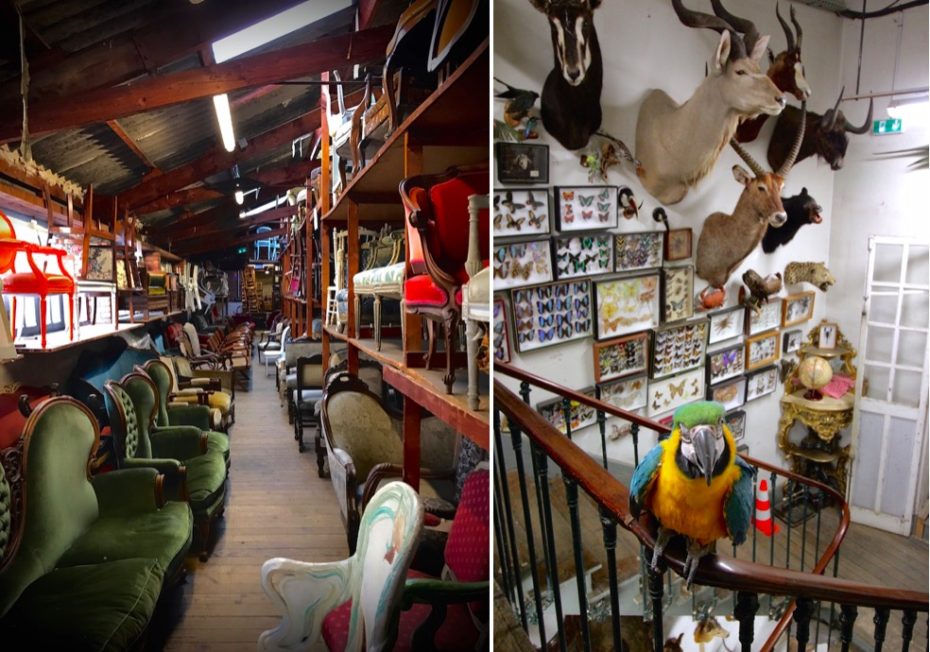 Our only visible custodian was the house parrot, a neotropical macaw who likes show off in the main stairwell, sliding down the banister and nipping at visitor's coats as they walk by.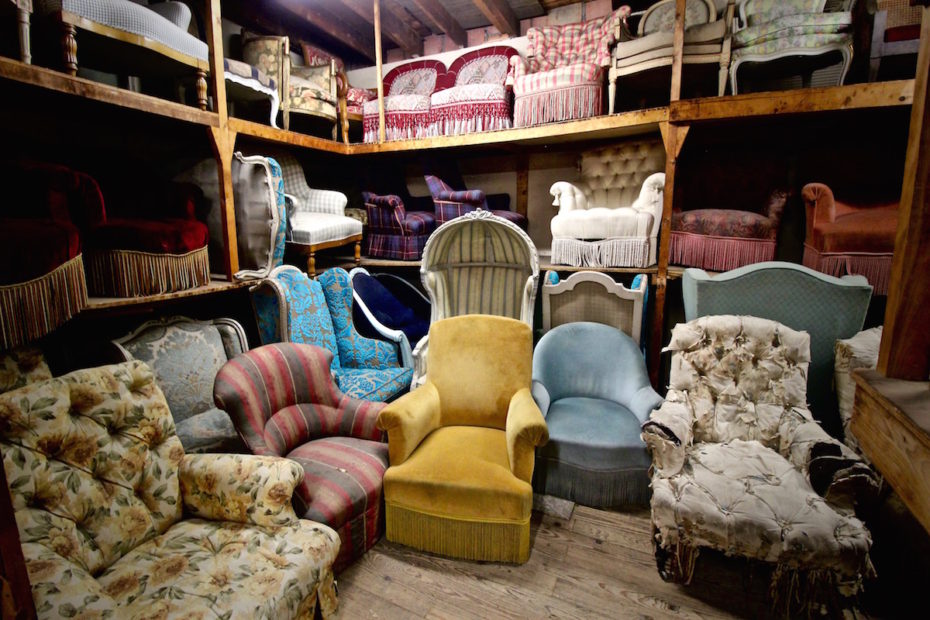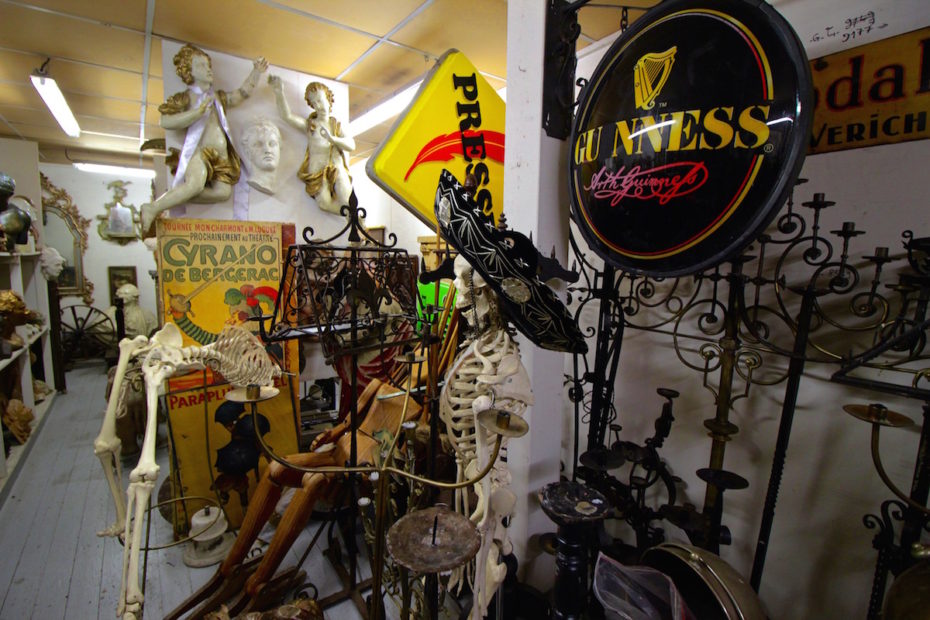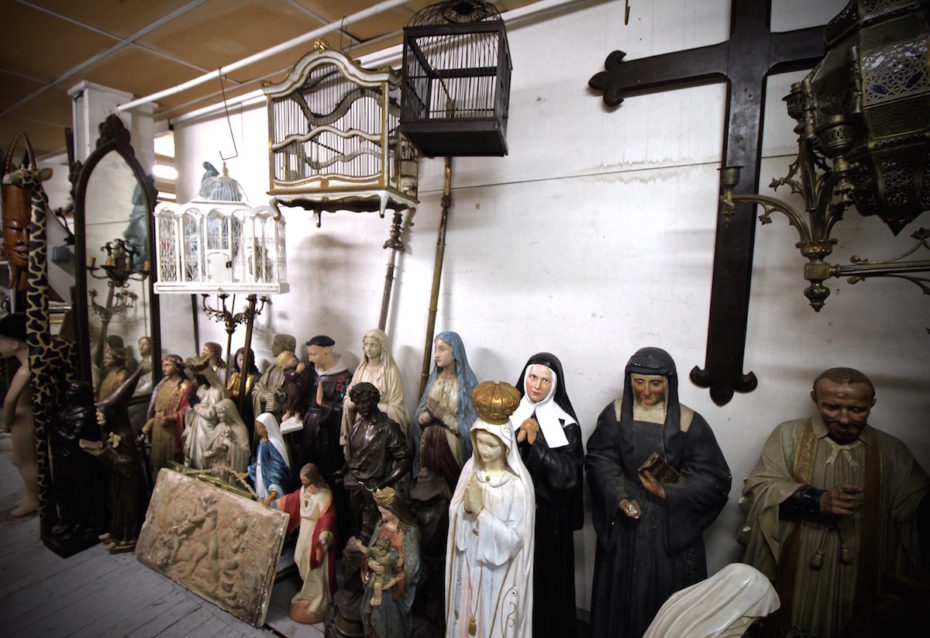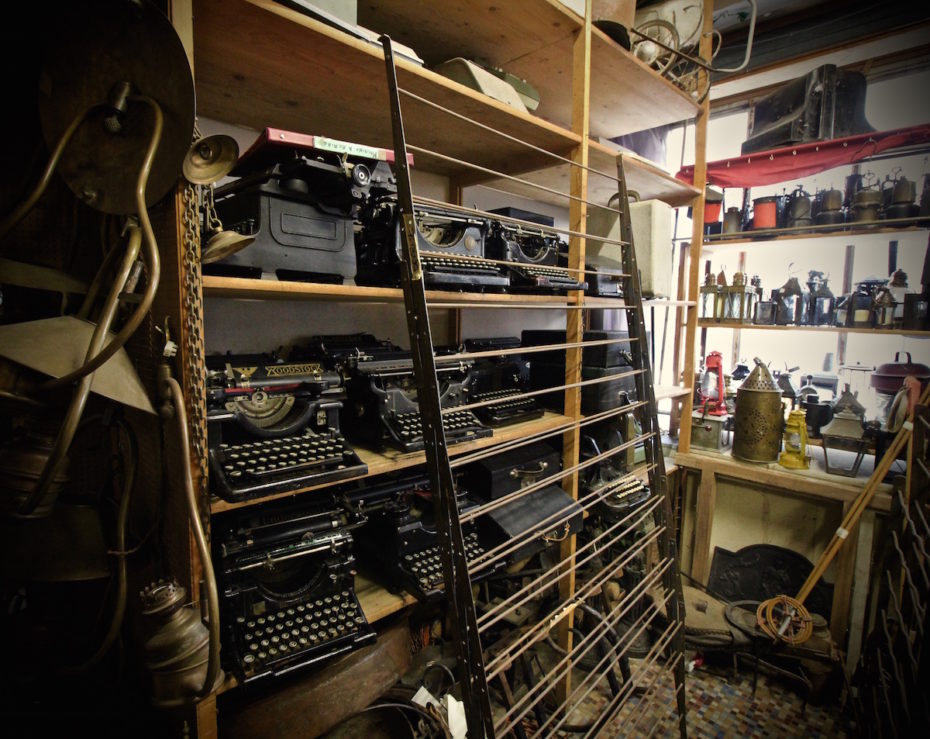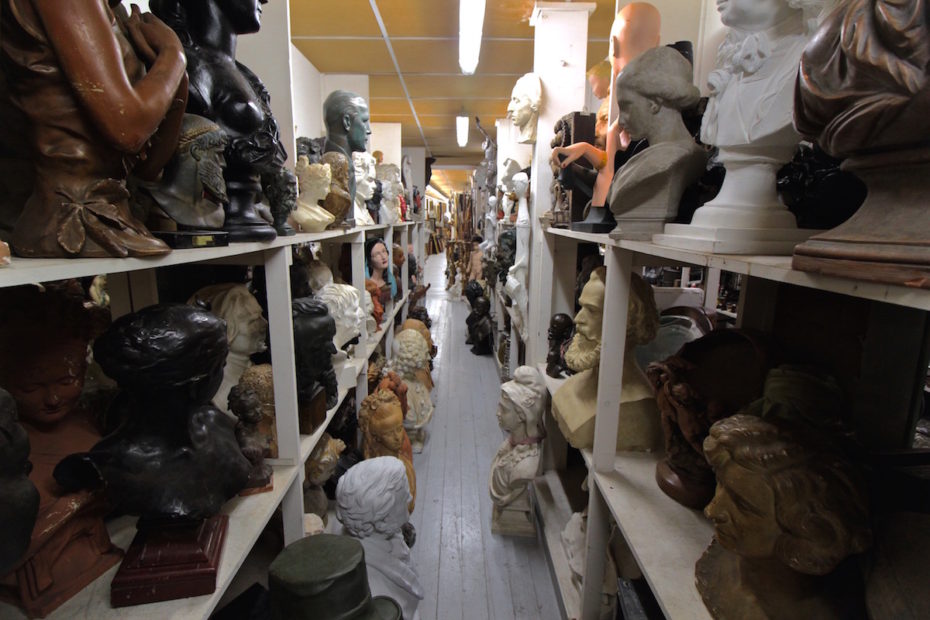 I drifted through aisles and aisles of old-world furniture, wondering which pieces might have been used in Woody Allen's Paris movies, or if that newspaper kiosk wasn't the same one from an old Jean-Luc Godard film. In the taxidermy rooms, I was half hoping to run into Wes Anderson (who you might recall lives in Paris and loves decorating his own sets).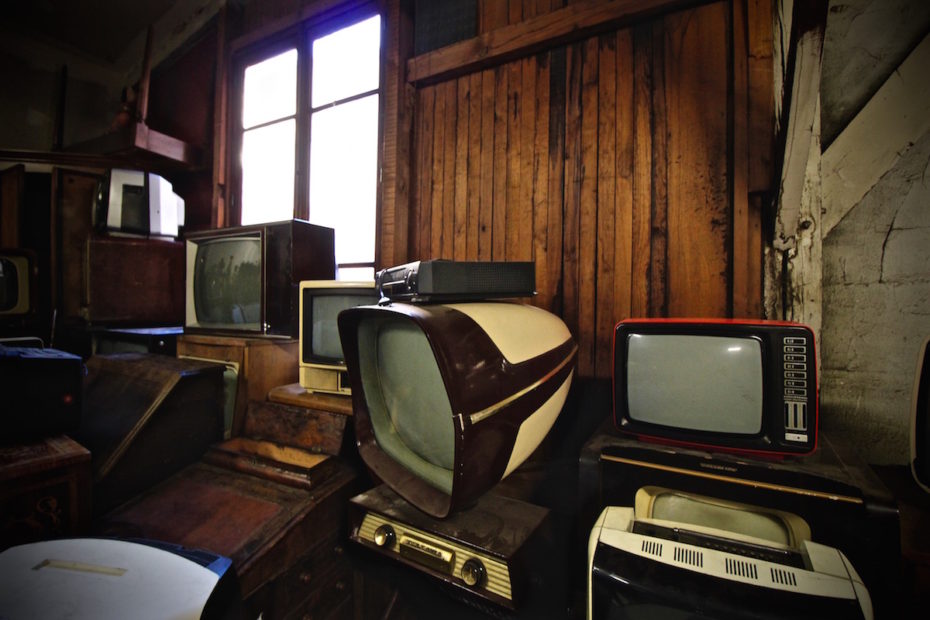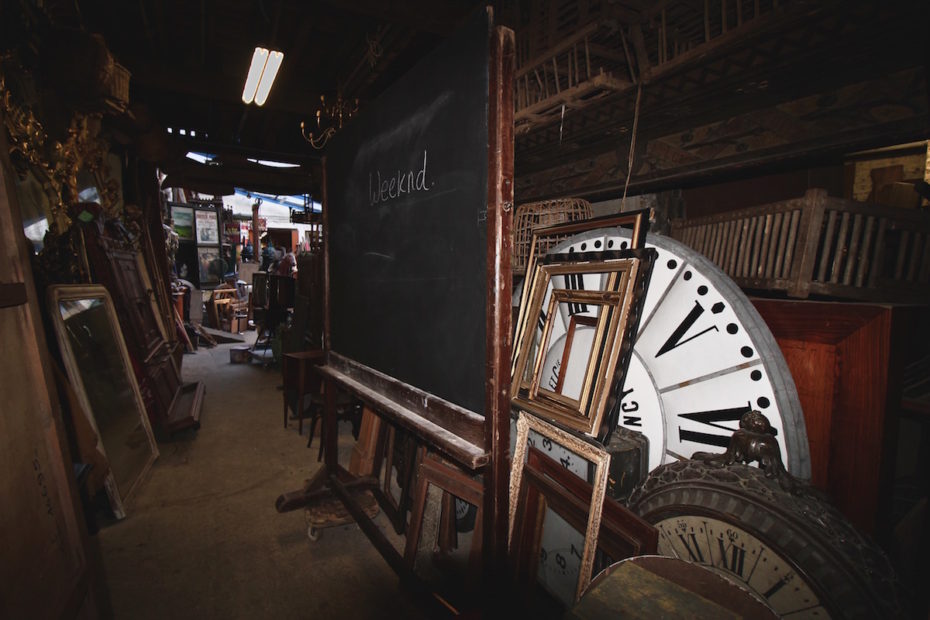 I suppose it might be obvious to some, but one thing I never really expected from a prop house was the unlimited stock of smaller, random everyday objects…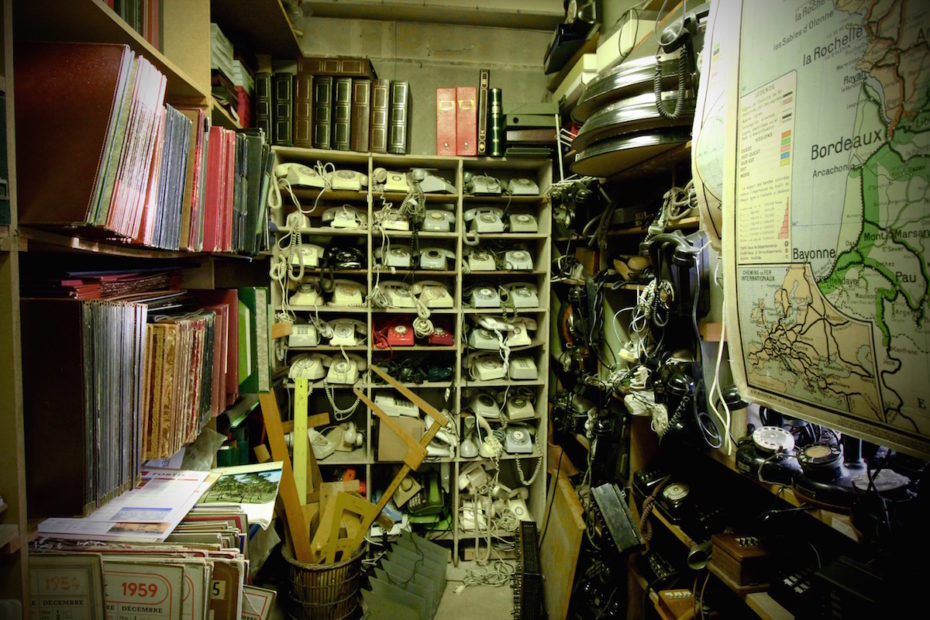 Of course you can have your pick of giant set pieces and showstoppers, but the amount of pen holders, bed linens, soap dishes, restaurant menus, complete antique silverware sets to host a state banquet– the attention to detail (and the volume of it) is simply staggering…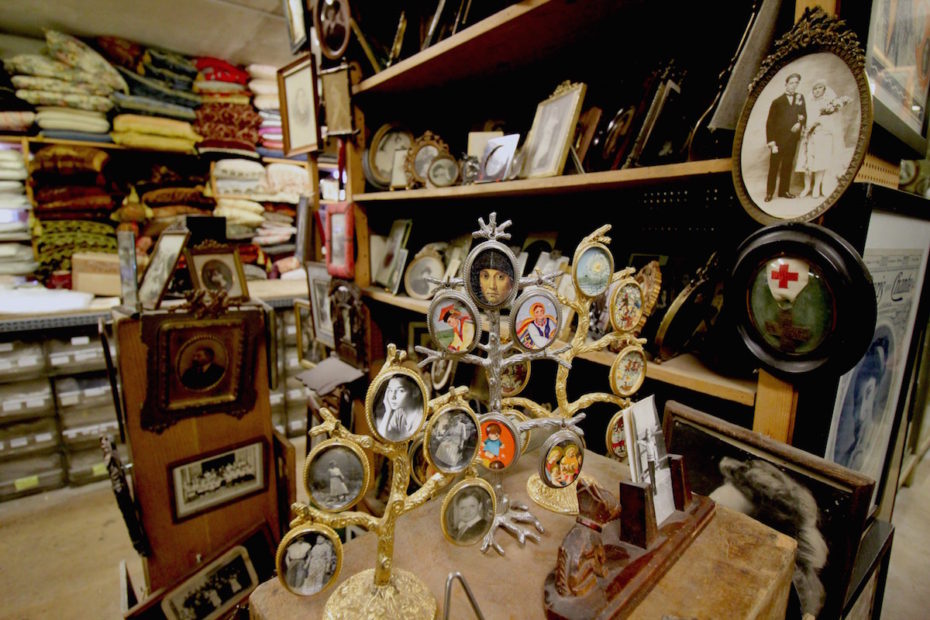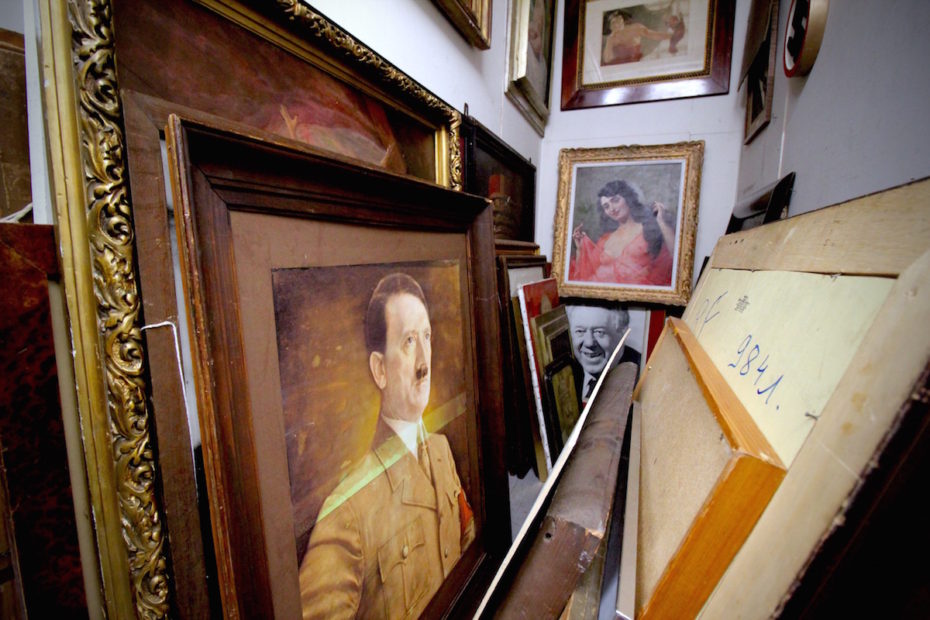 Then there are the props that tell the story of the films they're destined for. Looking for a painting of Adolf Hitler for a WWII epic? Dictator portraits are down the hall and to the left. Stacks of them.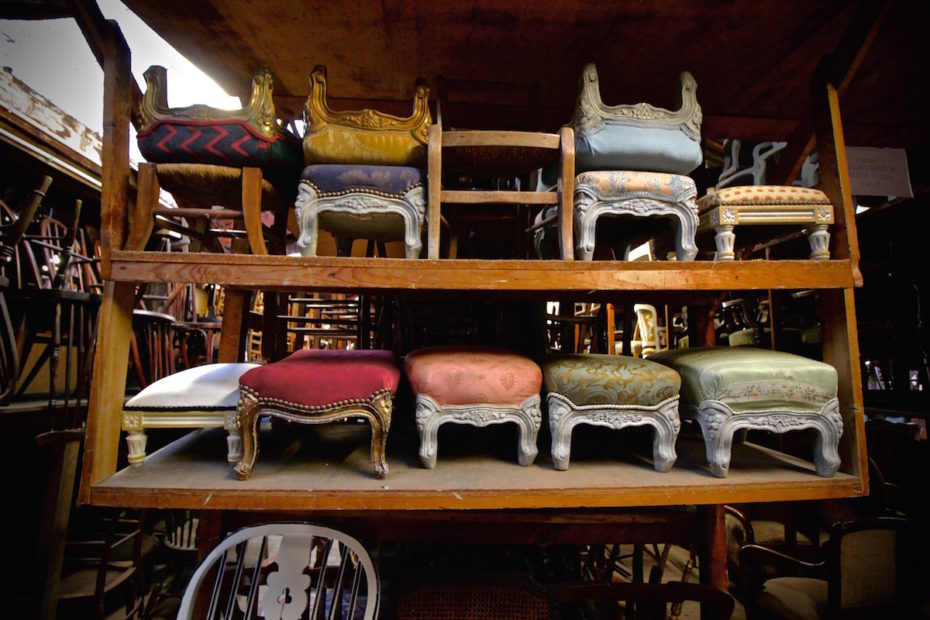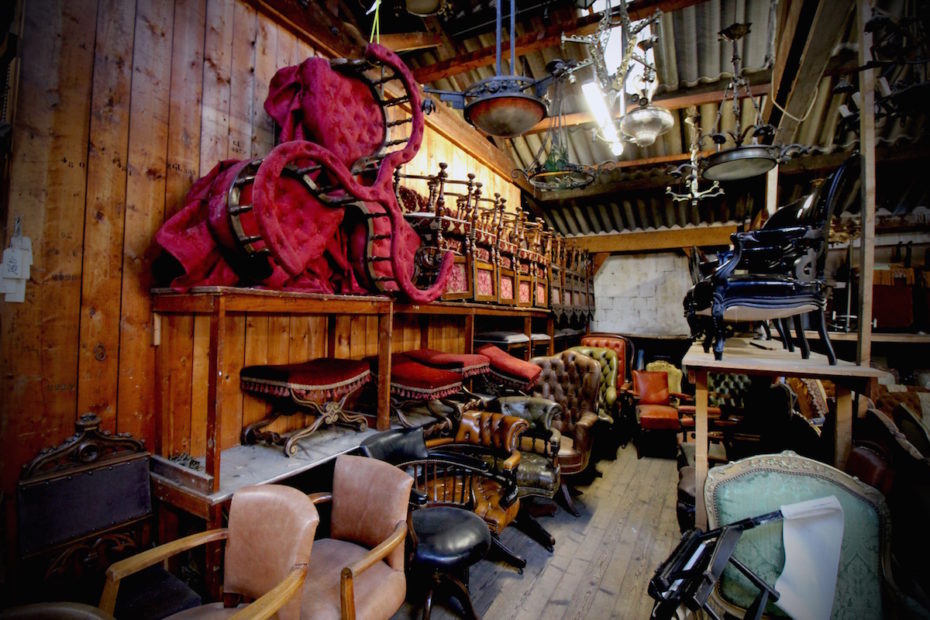 Making another biopic about Marie Antoinette? There's easily enough restored and replica Louis XVI furniture here to fill an empty palace.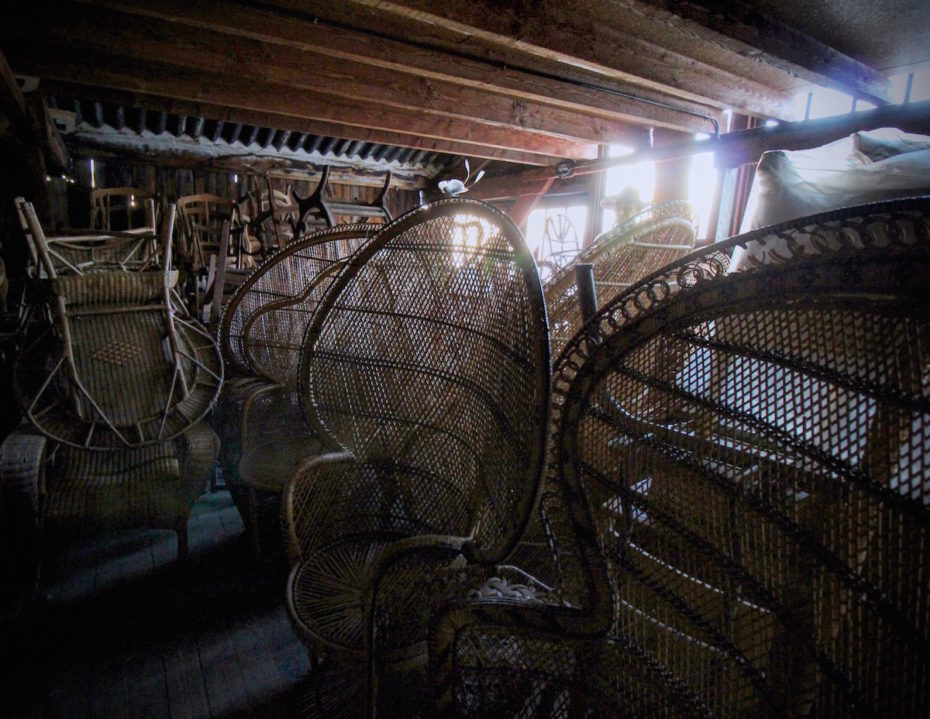 Possibly my favourite part of the multi-level maze of discoveries was the wicker section of the chair department, where I found a small army of original 1970s peacock chairs sitting in total darkness. In that drafty and dust-filled corner of the warehouse, I was in pure heaven.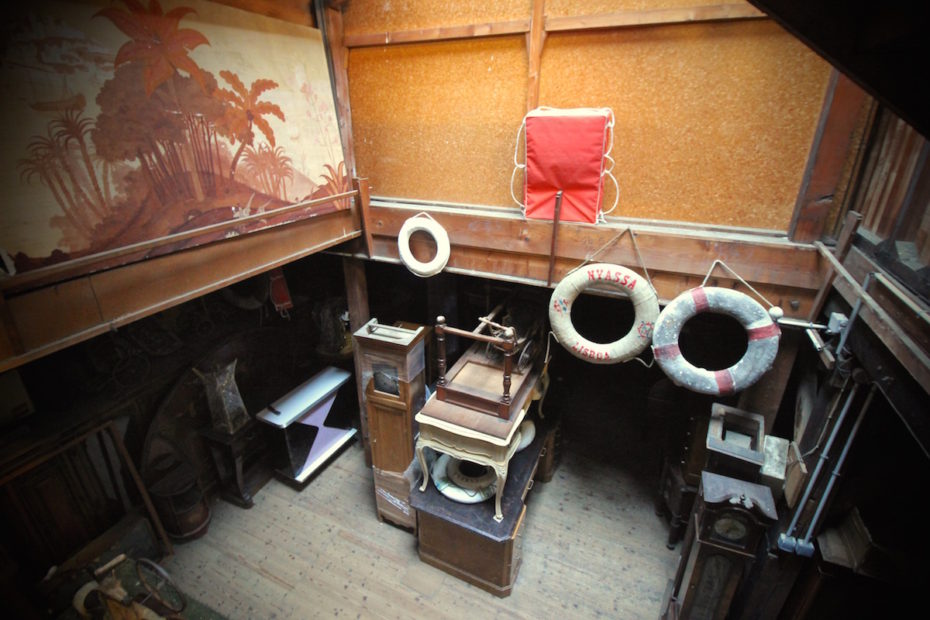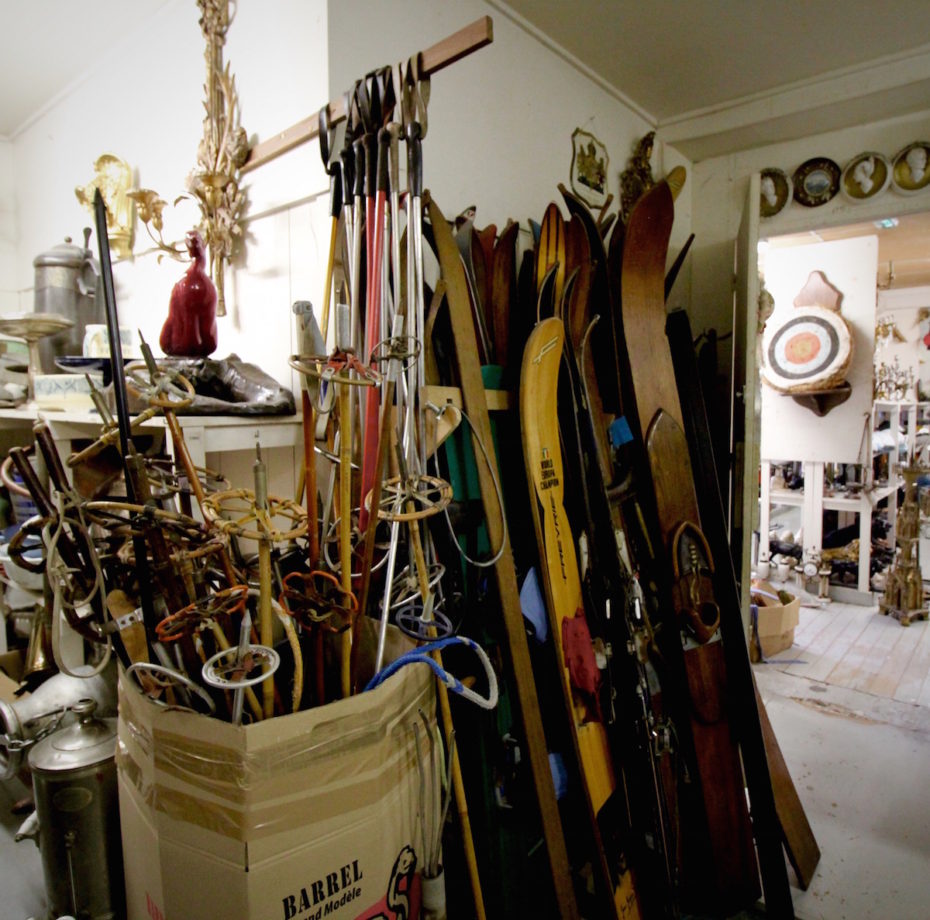 To store their mind-boggling collection, the owner has made use of every last inch of space…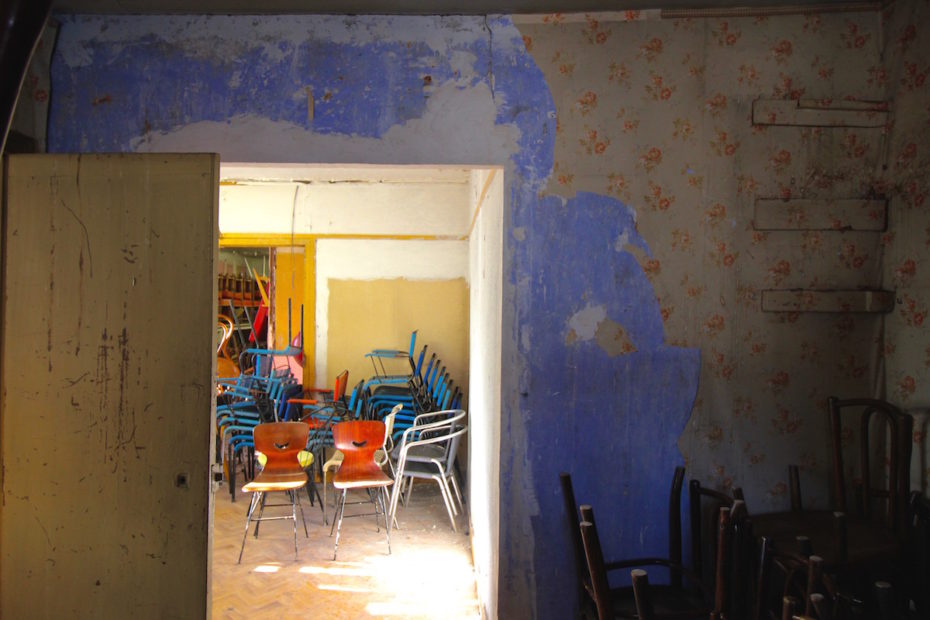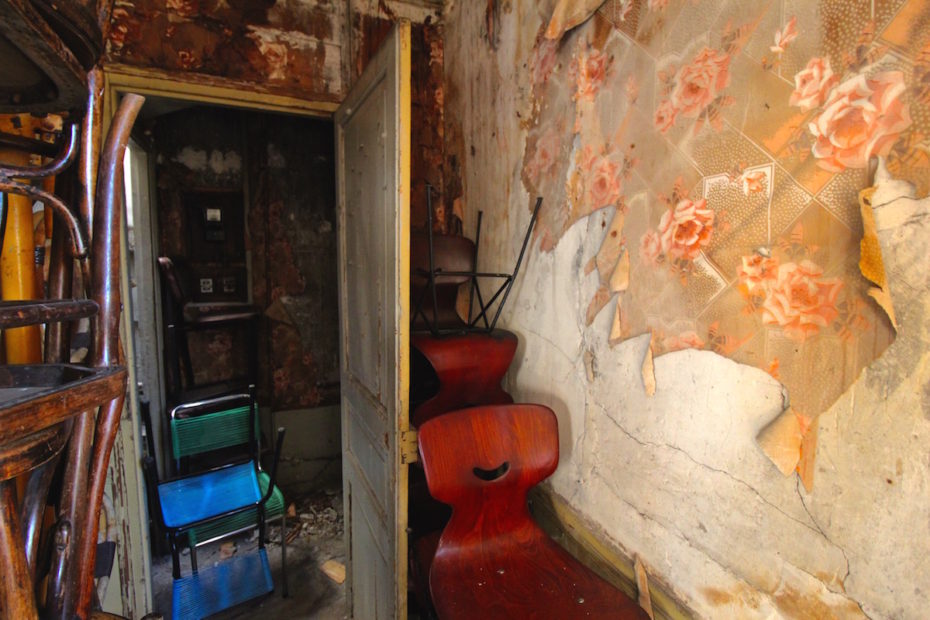 Having acquired neighbouring apartment buildings over the generations since his grandfather bought the original stock house, there are vast halls that lead to smaller side rooms, former residential apartments, with peeling floral wallpaper and props piled to the ceiling.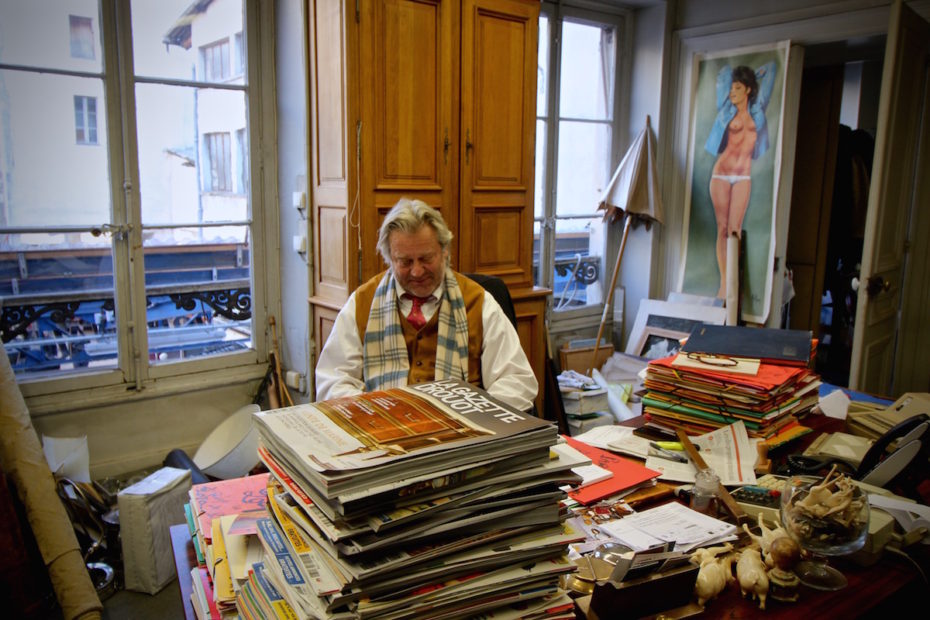 When we make it to the big boss' office, also overflowing with props, he tells us that if the family didn't actually own all this space, they would have been kicked out a long time ago. "Business wouldn't cover the rent." These days, a property of this size in Paris for rent doesn't likely even exist. When I ask him where he sees his prop house in 50 years, he sighs, fastening a button on his waistcoat. "Government housing." My stomach turns a little. The thought of a place like this being torn down. His sons do work for the family business, which is reassuring, but somewhere down the line, someone may choose a different path.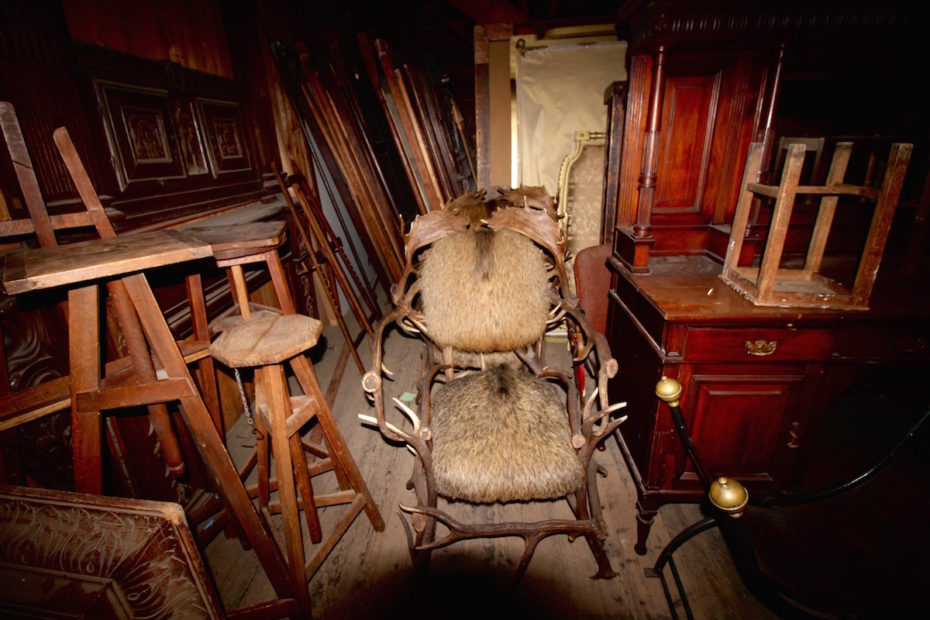 There are no doubt a lot of eyes on this real estate, ready and waiting to offer a lot of money for such an unusually large chunk of unexploited central Paris realty. Most prop houses like this have long since moved to affordable spaces in the suburbs and there are in fact only three left in the city, all funnily enough located on the same block of streets, working together in some capacity to stay afloat. We part ways with the gentle old prop master agreeing that he should stay positive and give thought to the idea of his collection one day becoming a museum. It's certainly worthy of one.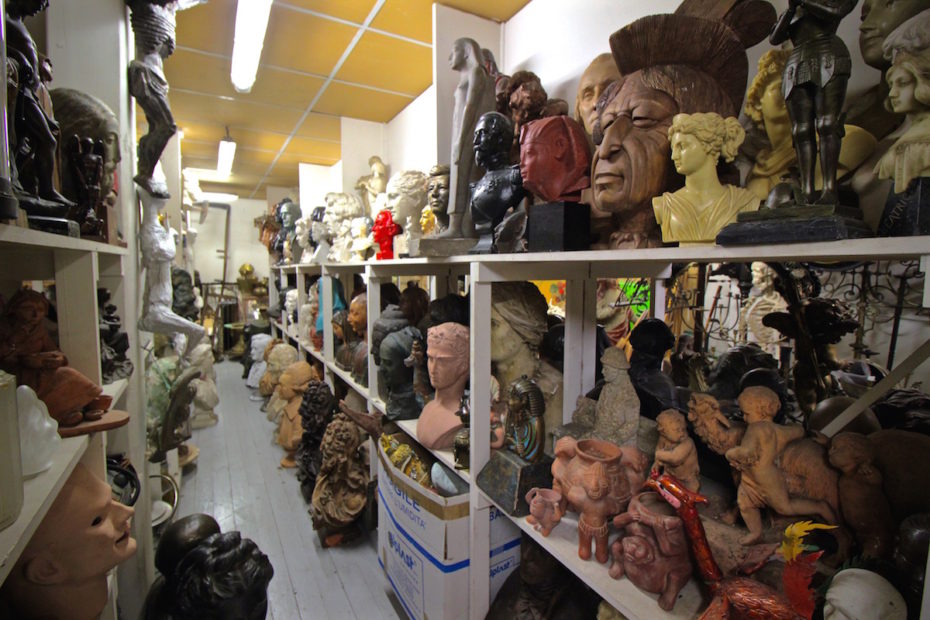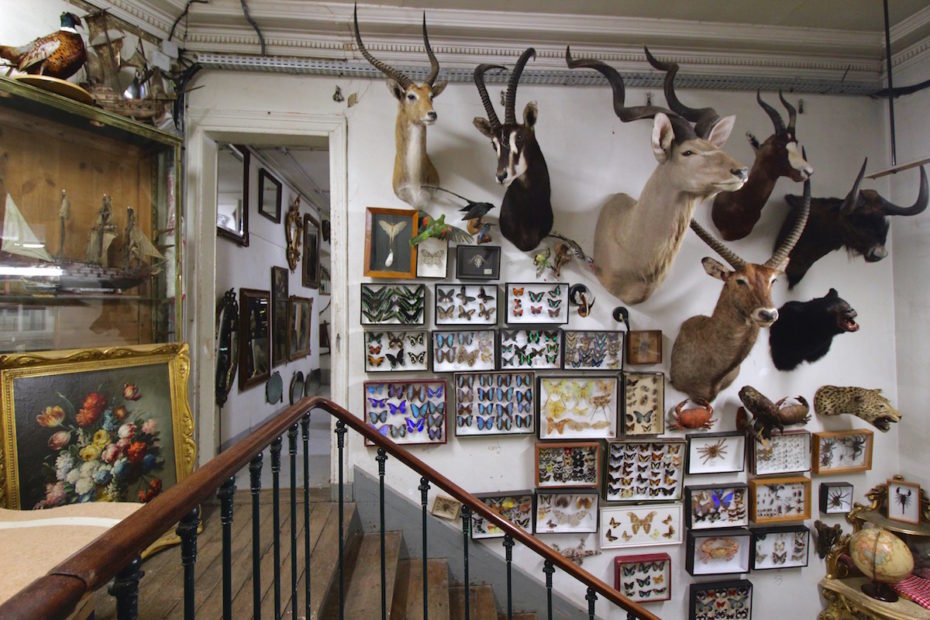 You might have noticed I haven't yet given the name or exact location of this curious place. I've never been very good at keeping secrets, but this is one I've agreed to keep. Our prop house is a place of business and simply could not cater to a steady stream of curious drop-ins wandering through its doors thanks to me. Having said that, if you are an industry professional looking to rent some of their incredible props for a project, you can find the address and many more like it in our new book "Don't be a Tourist in Paris".
Hungry for more Paris? The updated edition of Don't Be a Tourist in Paris is now available. Or become a MessyNessy Keyholder to gain access to our Travel eBook library and a direct line to our Keyholder Travel Concierge to plan your perfect trip. Need help planning a weekend in France? Need some restaurant recommendations for a remote village in the North Pole? We're here to help.