Is it normal to be envious of a dog's life? Meet the youngest Lady of this soon-to-be-restored 17th century Georgian mansion near Bath in the English countryside. Her name is Dizzy and she's a very lucky lady, because as you're about to see, she is currently living the real-life "Downton Abbey" dream. Along with her older sister, HRH Squiggles, these two yellow labradors spend their days lounging around on gilded antique furniture, gazing out of window nooks with views of rolling green hills and effortlessly imitating the taxidermy, while their owner takes on the task of restoring a 400 year-old Grade 1 listed house.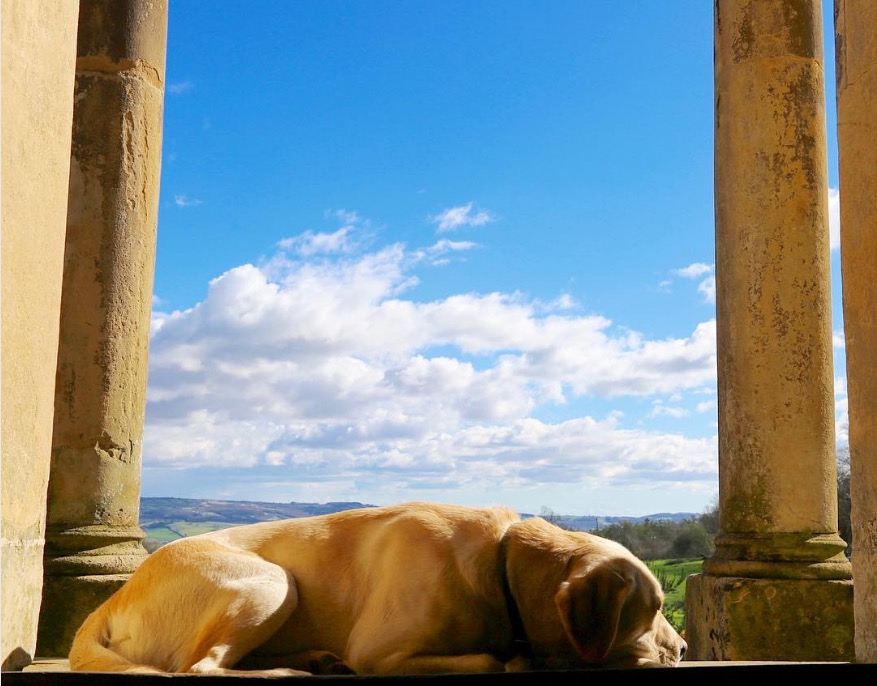 I've stumbled upon the enchanting instagram account of Lucinda Wharton, a young English rose, artist and interior designer restoring a Georgian country mansion. Property investment and restoration runs in the family (one with a very long, aristocratic family tree), and at the tender age of 19, Lucinda might just be the youngest and most intriguing historic home restorer we've come across yet.
Wharton's recently purchased property has medieval foundations and the current house dates back to the early 1600s. Lucinda has taken a keen interest in the history of the house, particularly in the people who lived there before her, sharing traces of their past with her instagram followers.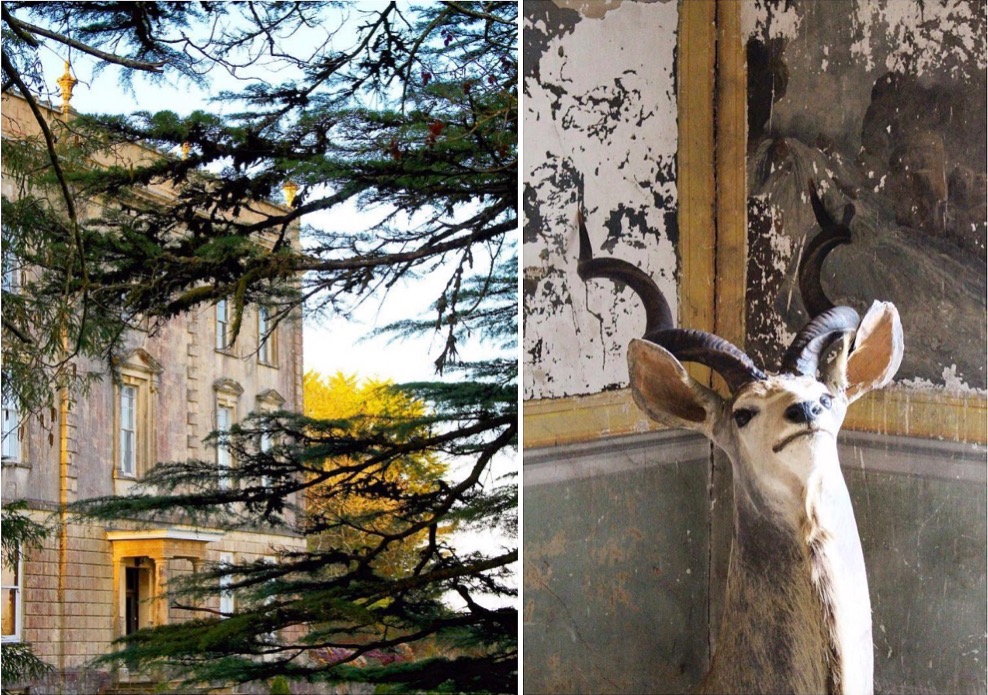 "One of the attic rooms [has been] untouched since WW1," says Lucinda. "A refugee painted the walls in the style of Italian landscape scenes". Pictured in the background, above right, she hasn't quite decided yet just what to do with the decades of peeling paint, pictured (now listed).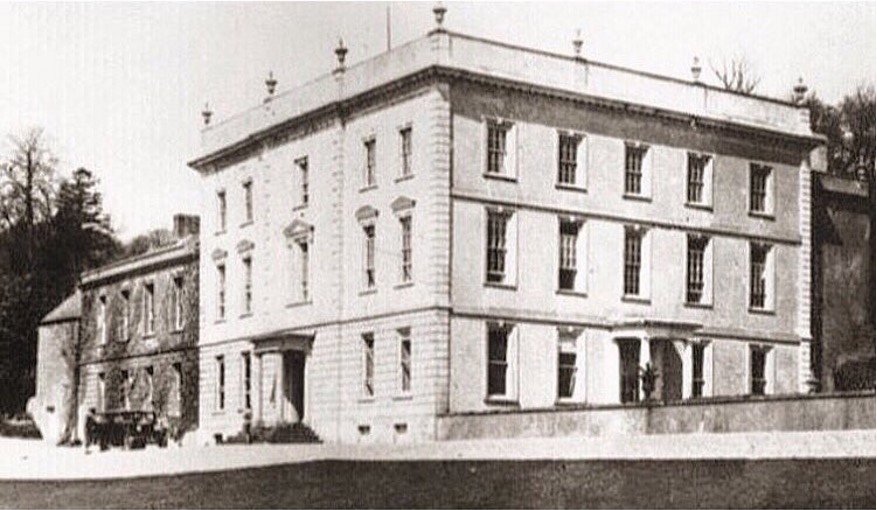 Like so many English country houses during the war, the mansion was requisitioned by the army. "An officer carved his initials on one of the grandest marble fireplaces with his penknife!" says Lucinda. All three sons of the mansion were killed during World War II and there are several memorials on the estate to remind future generations of the sacrifice they made.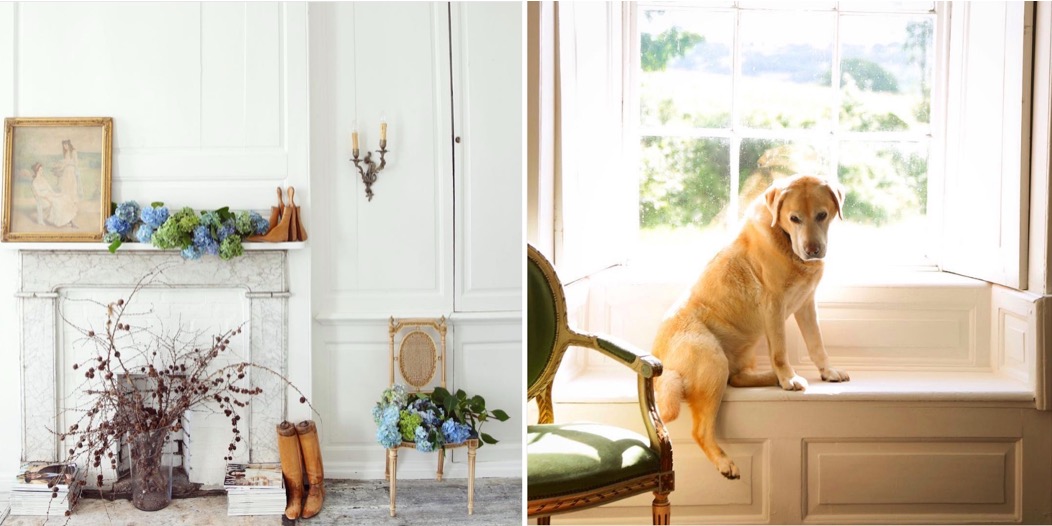 During the ongoing restoration of the estate, much of the house is dedicated to Lucinda's art work and she's created three large studios within its walls.
The young artist made her professional career debut straight out of art school with her large-scale 24 carat gold paintings, which sold out at her graduation show. The prestigious London gallery Crane Kalman was one of her earliest buyers and Wharton's first solo exhibition quickly followed.
She continues to exhibit and sell her work both in Europe, America, the Middle East and South East Asia– that is, when she's not working on her Georgian dream house, with Dizzy and Squiggles as her muses, of course…
On Lucinda's instagram, you'll find these two best friends sitting on any silk antique furniture they can possibly get their paws on…
So if you're a labrador lover and might enjoy following the restoration of a historic home, you'll probably want to join me in following this doggy Downton Abbey dream.