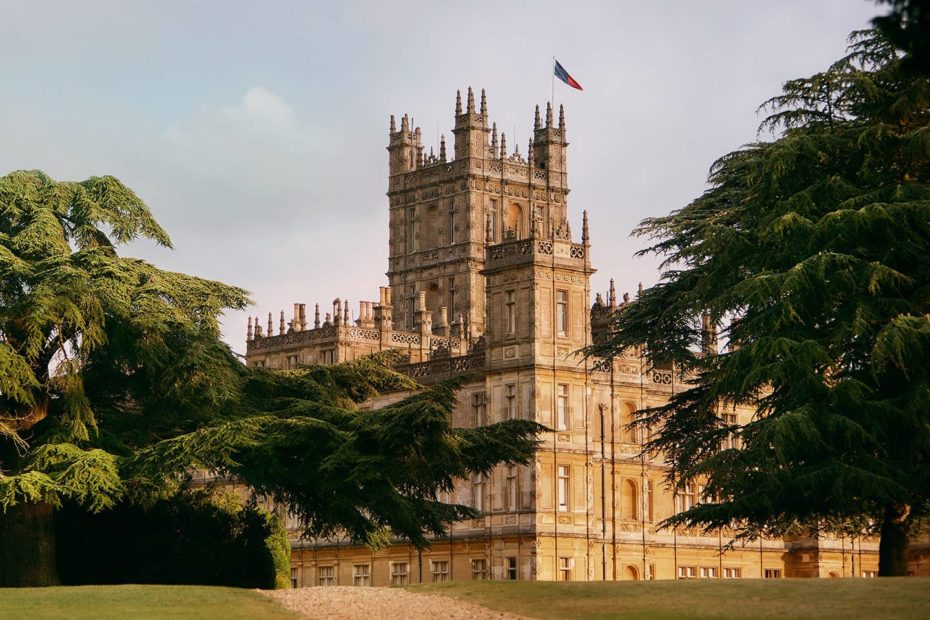 It's finally happening. Highclere Castle, aka the legendary English estate that's hosted Downton Abbey, is opening up its gilded doors for a once-in-a-lifetime slumber party. In partnership with Airbnb, the castle will welcome two lucky guests to live out the wildly popular TV drama. Reservation opportunities go live on October 1st at 12PM BST, and as Airbnb anticipates the "listing will be very popular," we thought we'd not only give you the scoop on the Downton competition, but toss you five historical alternatives that even Lady Mary wouldn't turn her nose up at…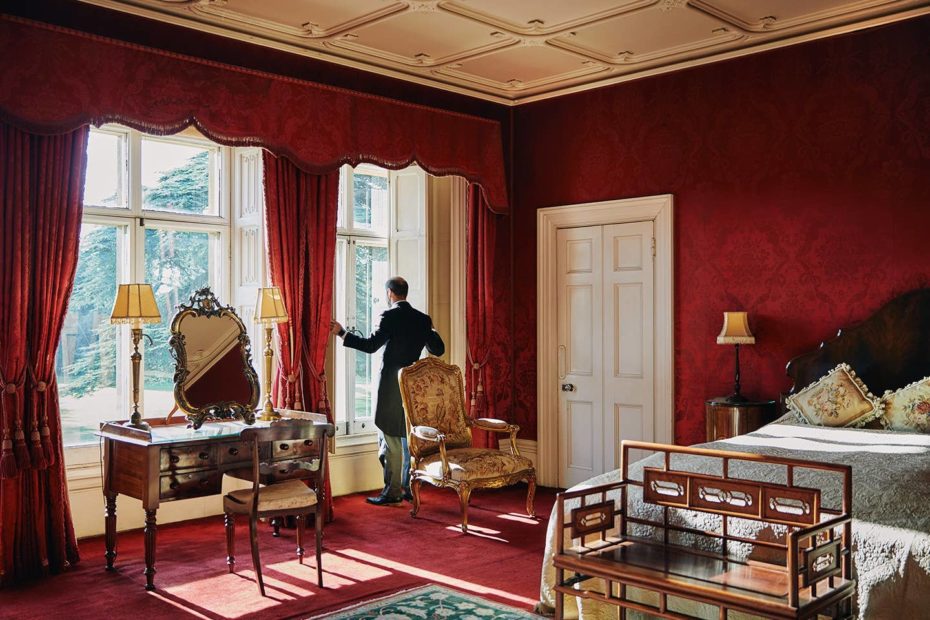 The stay at Downton will start off with cocktails in the Saloon with the Highclere's Earl and Countess of Carnarvon, followed by dinner in the State Dining Room, aka, the dinner table that hosted many a dramatic night for the fictional Crawley family. And yes, you can expect to be waited on by your very own Mr. Carson the Butler. Perhaps the biggest highlight, in our opinion, is the after dinner coffee in the Library.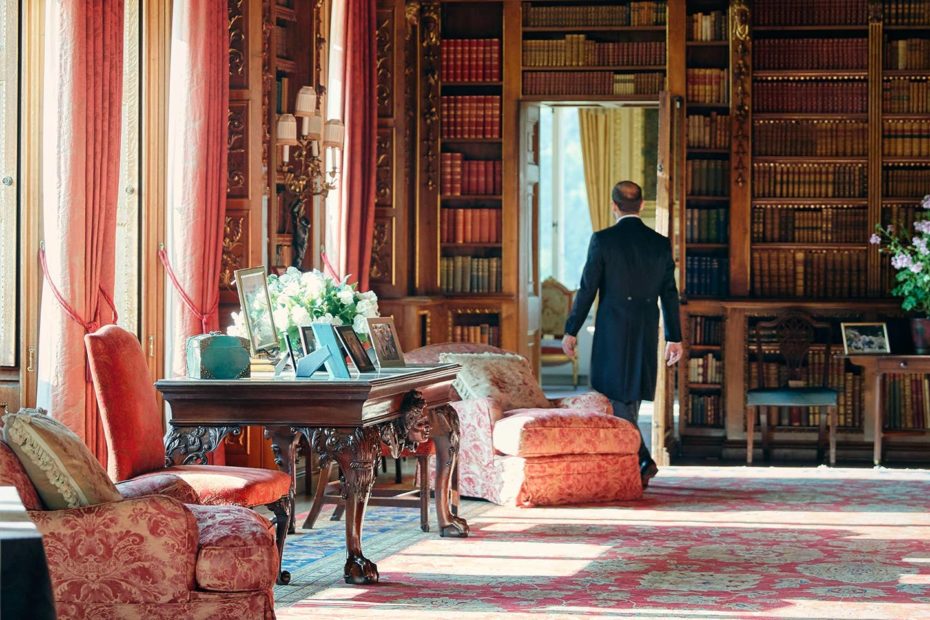 You'll retire to one of the estates 300 rooms, a luscious red "Gallery" bedchamber "with an en-suite bathroom and views over 1,000 acres of rolling parkland." The next day, you'll be treated to breakfast and an extensive tour of the castle grounds. You'll also leave with a "special gift" from the Lord 'n Lady "so you can enjoy a little bit of Highclere Castle at home."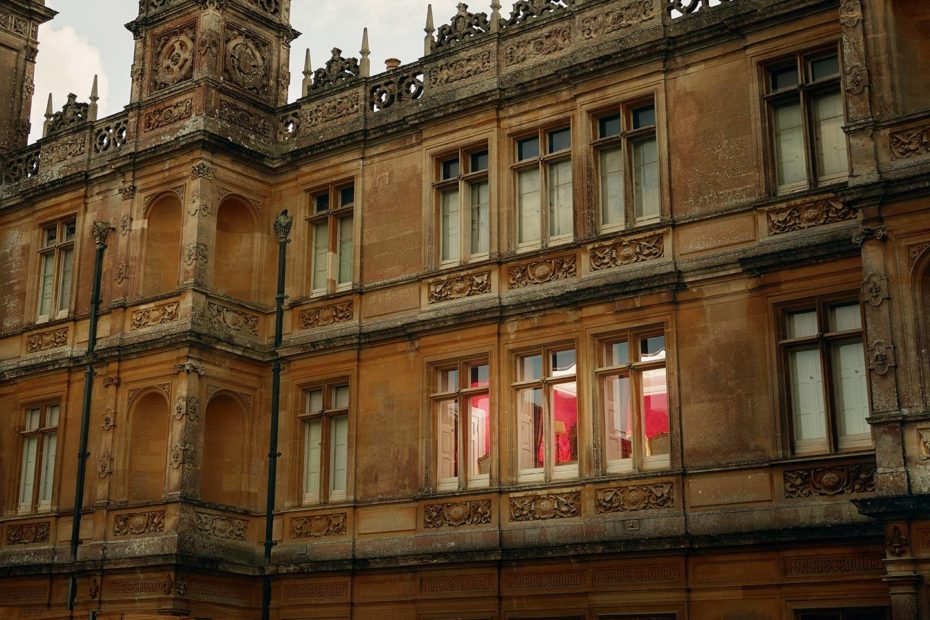 So what're your chances of winning? Well, the official slumber party date is November 26th, 2019. All applicants must "have a verified Airbnb profile, positive reviews, and be passionate about Downton Abbey." They also can't be under 12 or bring a pet (no worries there, the Lady has many a Labrador). Submit your application here.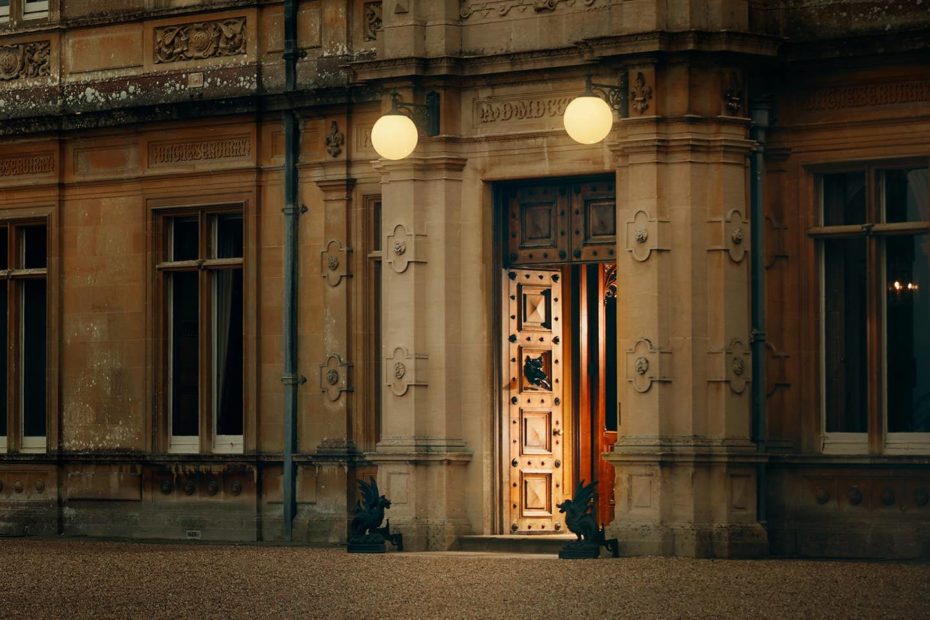 If you don't end up snagging the big night, fret not – there's a secret historic hotel network in England that promises some very Downtown Abbey worthy rentals on a student budget. We've written an extensive guide to the best properties in the Vault, but here are five that we think the Crawleys would love, as described by the Landmark Trust preserving them…
The Temple at Stowe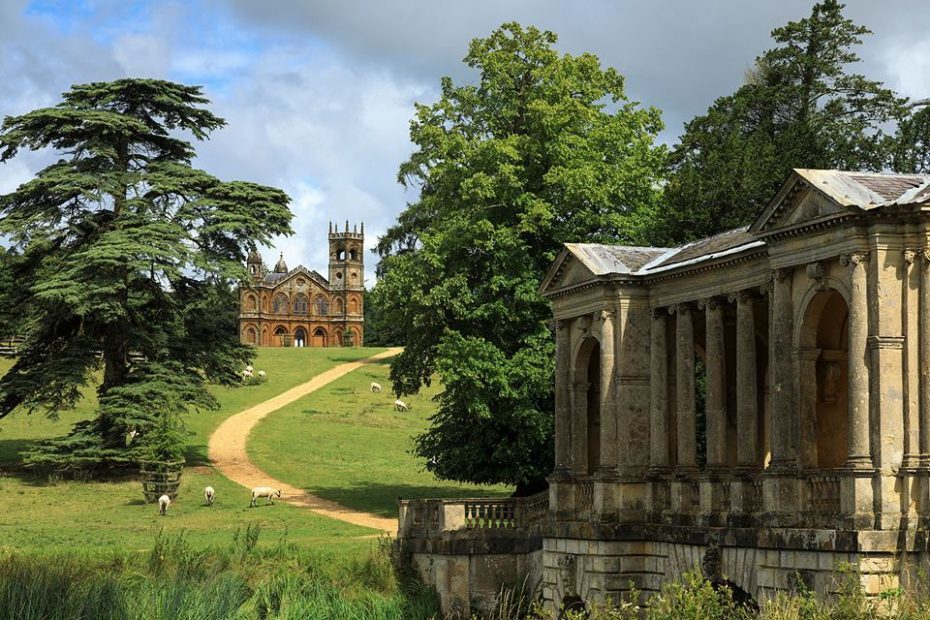 Set in one of the world's most famous landscape gardens, this folly at Stowe is a stunning Landmark with a spiral staircase, roof terrace and open grounds to explore. Sleeps 4, four nights from £603, equivalent to £37.69 per person, per night.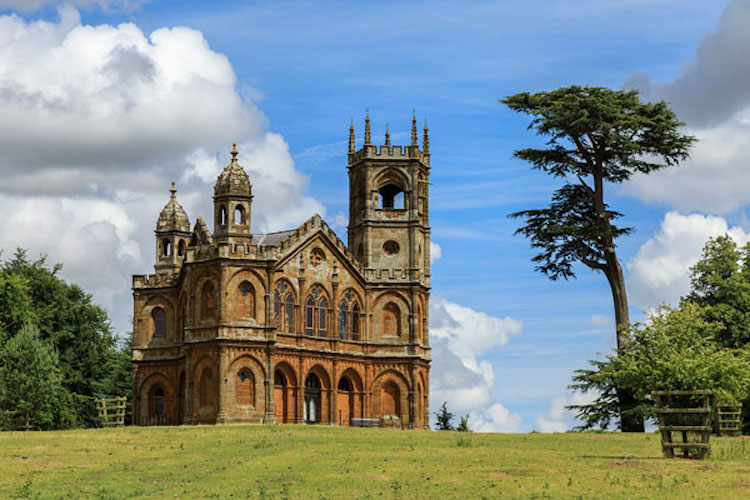 More information about the restoration and booking here.
Culloden Tower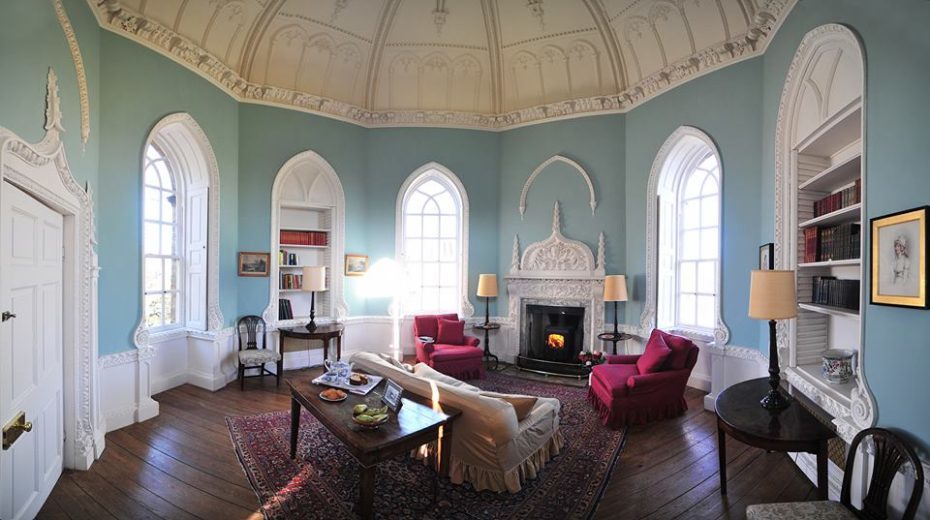 This had started life as a Gothic Menagerie, built by the last John Yorke in 1769. The tower was used less and less, especially in this century, when such buildings have become increasingly difficult to maintain. Although it is widely visible, it is also curiously isolated, which has led to more problems. Thieves stole the lead from the roof, and the asphalt that replaced it leaked and caused dry rot. More recently, vandals did appalling and systematic damage so that little of its interior remained intact. It was in the nick of time that the Landmark Trust came to its rescue in 1981.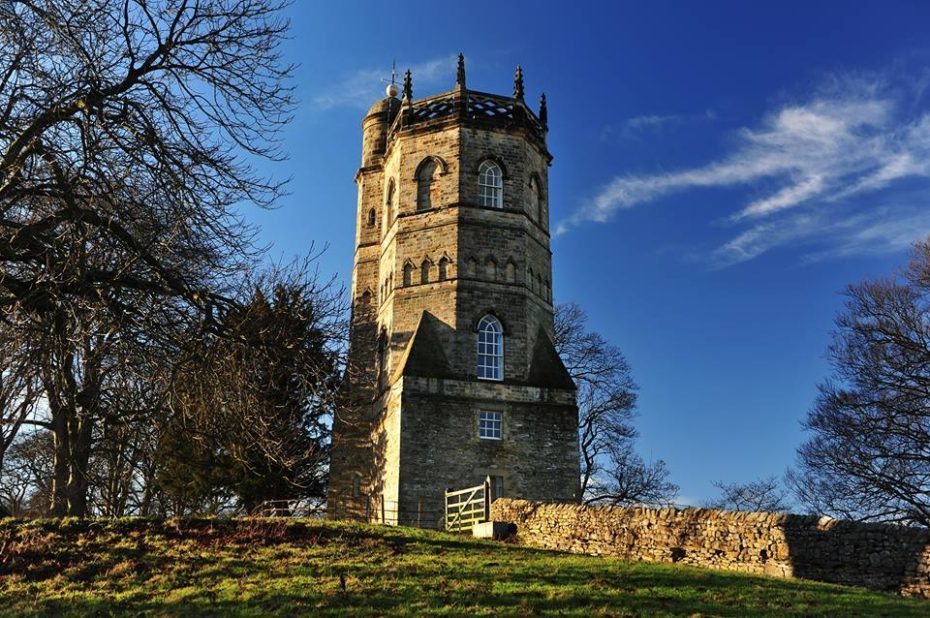 Sleeps 4, four nights from £550 equivalent to £34.38 per person, per night. More info
The Library & Orangery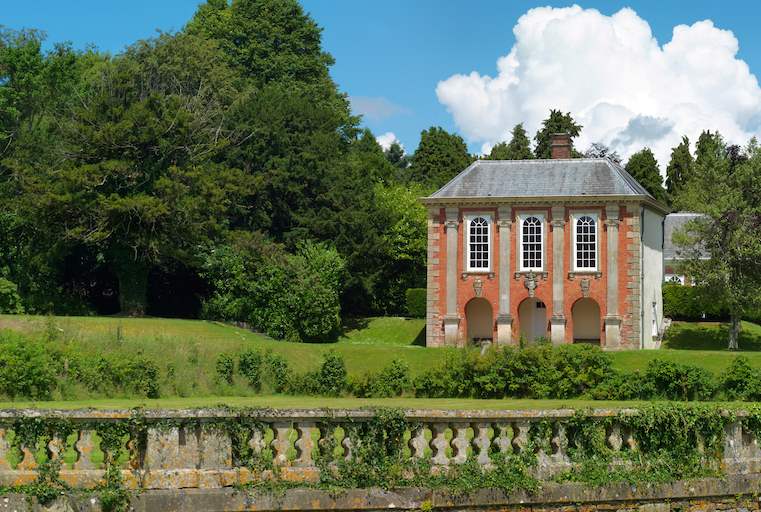 The Library and its companion the Orangery (which make up one one Landmark) stand beside the ruins of Victorian Stevenstone and the remains of a grand arboretum. Stevenstone was rebuilt by the very last of the Rolles in 1870, but the Library survives from an earlier remodelling of 1710-1720. Sadly we don't know who built it. Why a library in the garden? It probably started life as a perfectly ordinary banqueting house and only assumed its more learned character later on. The Orangery, where there are two beds, stands about 100 feet from the Library Pavilion.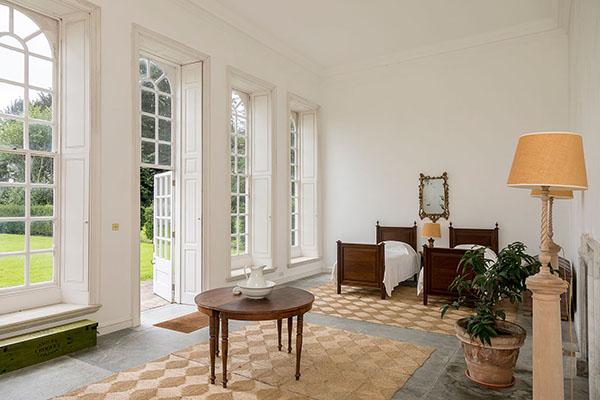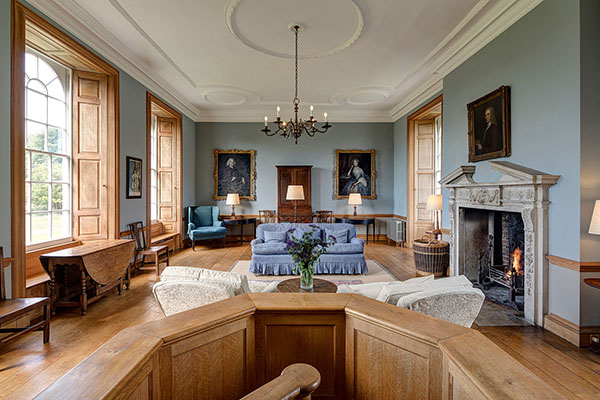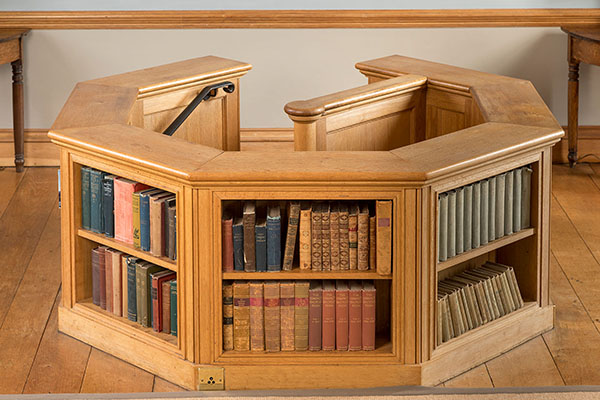 Sleeps 4, four nights from £283 equivalent to £17.69 per person, per night. More info
East Banquet House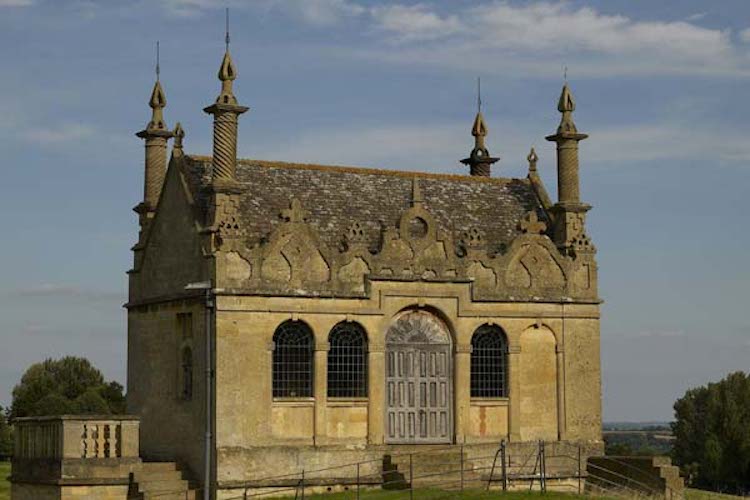 In 1613 the newly enriched Sir Baptist Hicks began work on a house here in Gloucestershire. It was designed in the latest Court fashion, which probably seemed rather flamboyant to local masons who were used to the simpler local architectural tradition. The East and West Banqueting Houses stand at either end of the broad terrace that ran along the garden in front of Old Campden House. They serve as a reminder of the richness and quality of the main house before it was razed to the ground.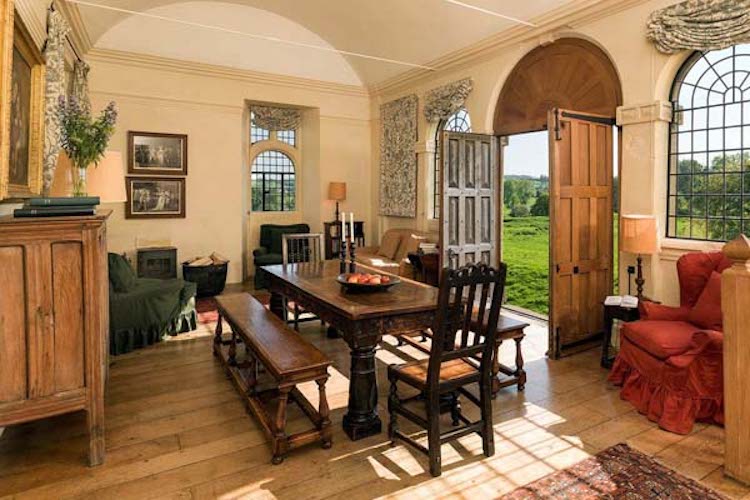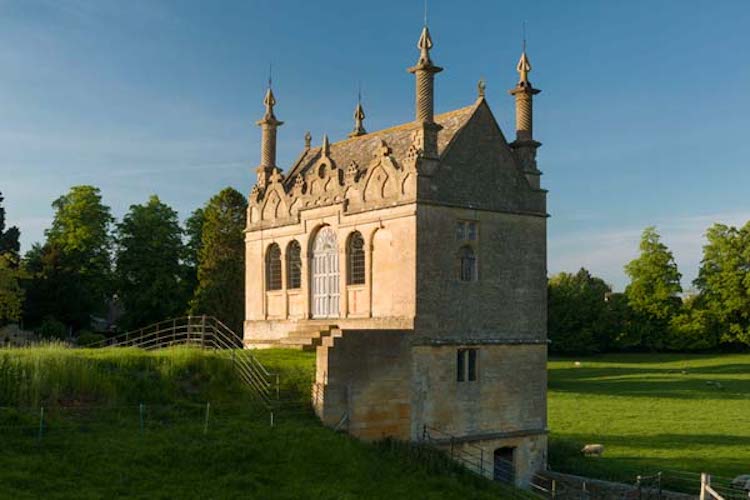 Sleeps 4 (+2). Located in the Cotswolds. Four nights from £430 equivalent to £17.92 per person, per night. More info & booking here.
Tixall Gatehouse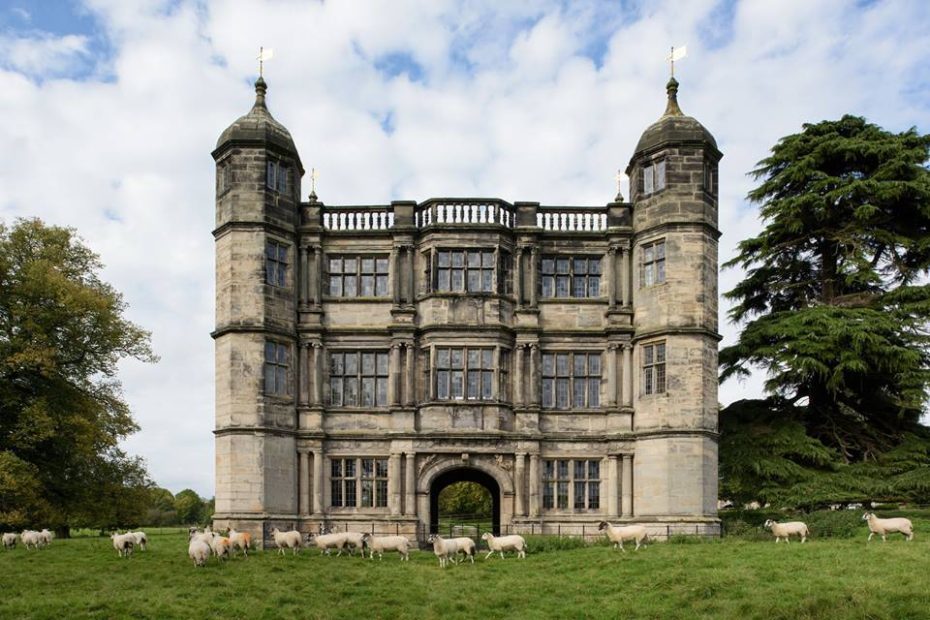 Tixall Gatehouse was built in about 1580 by Sir Walter Aston to stand in front of an older house. It is a delightful example of the Elizabethans' uninhibited assimilation of Classical elements into the English style before Palladianism took hold. The main house and a successor, built in 1780, have now disappeared but the gatehouse still survives and is surrounded by grass. It was described in 1598 as 'one of the fairest pieces of work made of late times in all these counties'…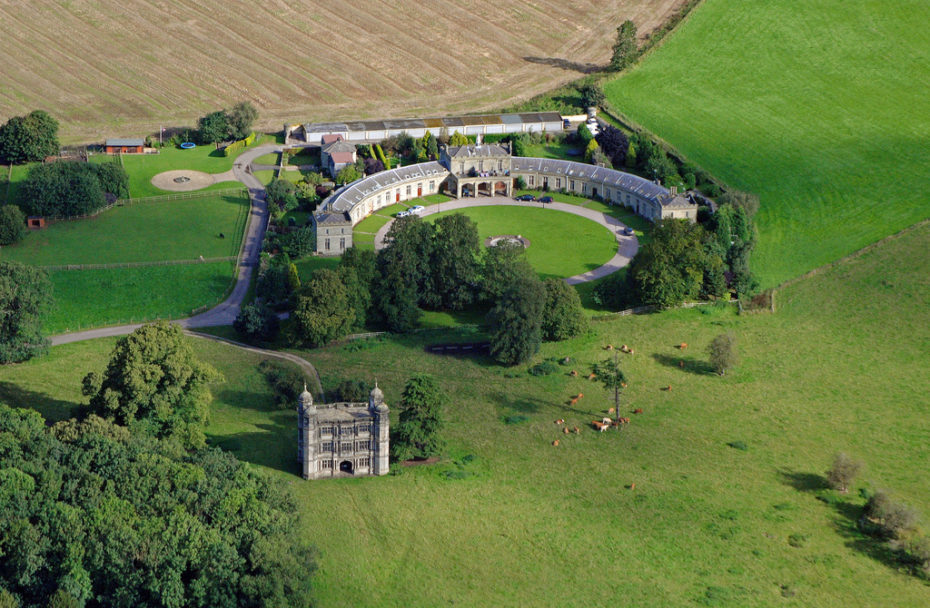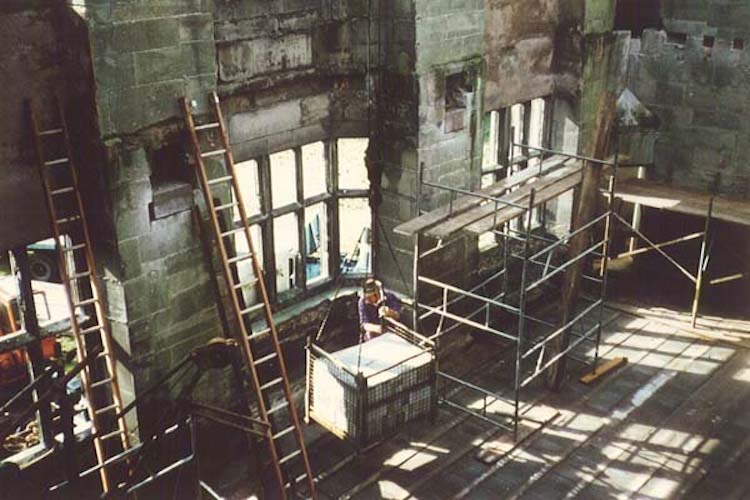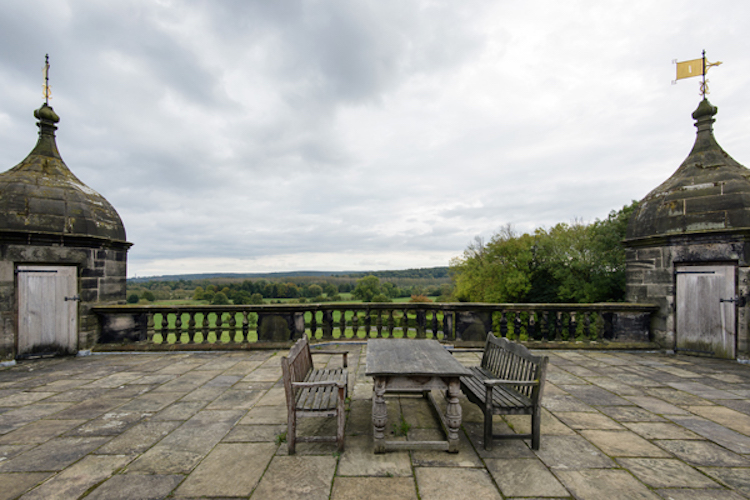 Sleeps 4 (+2), 4 nights from £479 equivalent to £19.96 per person, per night. More information about the restoration and booking here.