I don't watch Downton Abbey, but if it were set inside houses like these, I think I probably would! Welcome to Holy Austin Rock in Staffordshire, England. These medieval cave houses carved from sandstone were abandoned by the last residents in the 1960s, but people were living happily inside them for over three centuries before that, possibly even earlier.
Today the National Trust has faithfully restored the houses belonging to the last near dozen families that lived in the community, using early photographs, postcards and records to re-create what the houses would have been like in the late Victorian-era.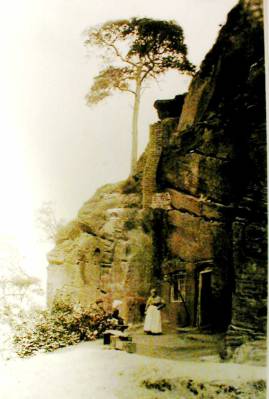 Kinver Edge Holy Austin Rock, around the 1890s via here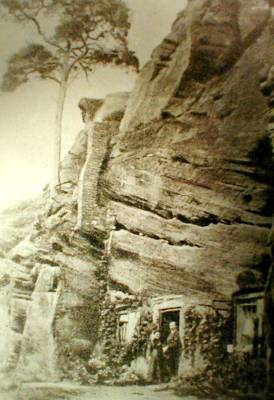 The first official records of the Rock Houses appears in an 18th century book with a very long-winded tite, 'Letters on the Beauties of Hagley, Envil and The Leasowes with critical remarks and Observations on the Modern Taste in Gardening' by Joseph Healey. In the book, Joseph gets caught in a thunderstorm when he finds the cave homes and asks to take shelter. He describes the homes as well-furnished,  "curious, warm and commodious and the garden extremely pretty".  Joseph also notes that the residents had access to water and were extremely welcoming, and proud of their homes, delighted even to recount the stories of their ancestors who had built them.
With stunning views over the woodland from the rosy sandstone ridge, these white-washed houses are something out of a storybook. In fact, the Britain Explorer website believes they might just be part of a very well-known storybook published in 1937, The Hobbit.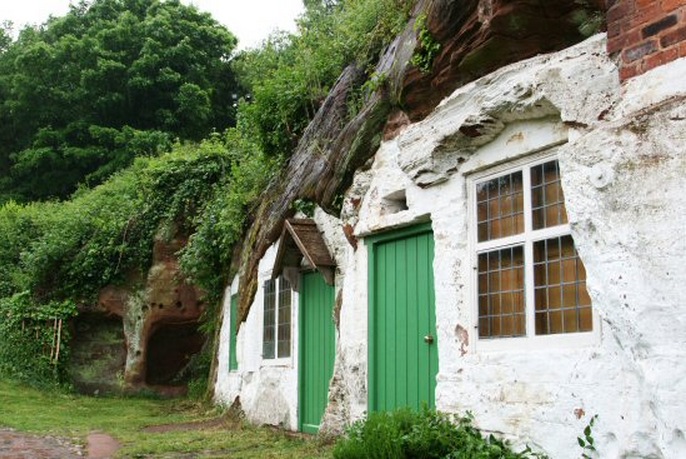 Britain Explorer recalls the opening line of Tolkein's book:
"The door opened on to a tube-shaped hall like a tunnel: a very comfortable tunnel without smoke, with panelled walls and floors tiled and carpeted, provided with polished chairs, and lots and lots of pegs for hats and coats – the hobbit was fond of visitors."
The English author "was famously reluctant to name the places that inspired his stories", notes Britain Explorer, "There are so many similarities between the 18th Century Holy Austin Rock Houses and Tolkien's description of the Hobbit holes that it becomes an obvious assumption that he must have seen or read about these remarkable dwellings."
Being the last occupied troglodyte dwellings in Britain, Holy Austin rock has been an off-beat tourist attraction since Edwardian times. Residents would welcome visitors and serve refreshments like an unofficial café, right in their living room or in their front gardens with views of the English countryside.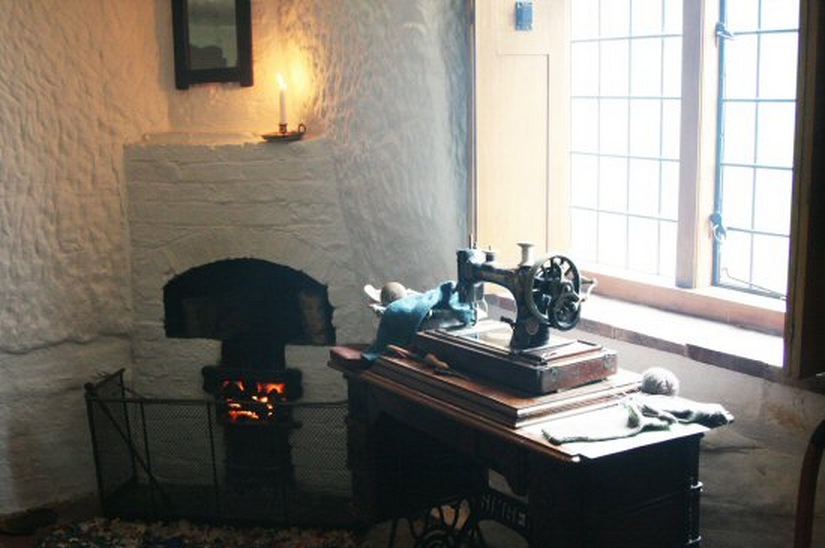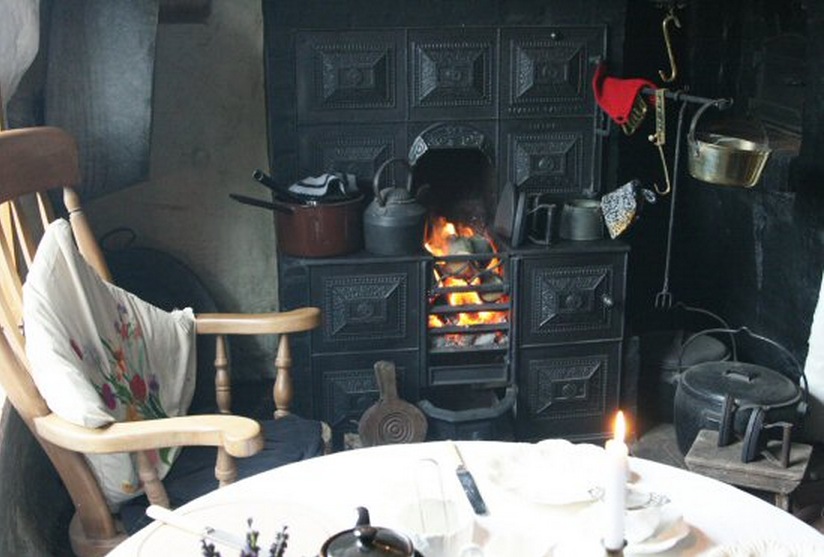 Sadly, there are no cave dwellers to welcome tourists today. A single cafe remained open until 1967, by which time all other families had moved away and their homes had already begun to decay. The majority of residents left their homes between 1900 and 1935 to find work in cities following several years of an economic crises in the area which halted the local ironworks production.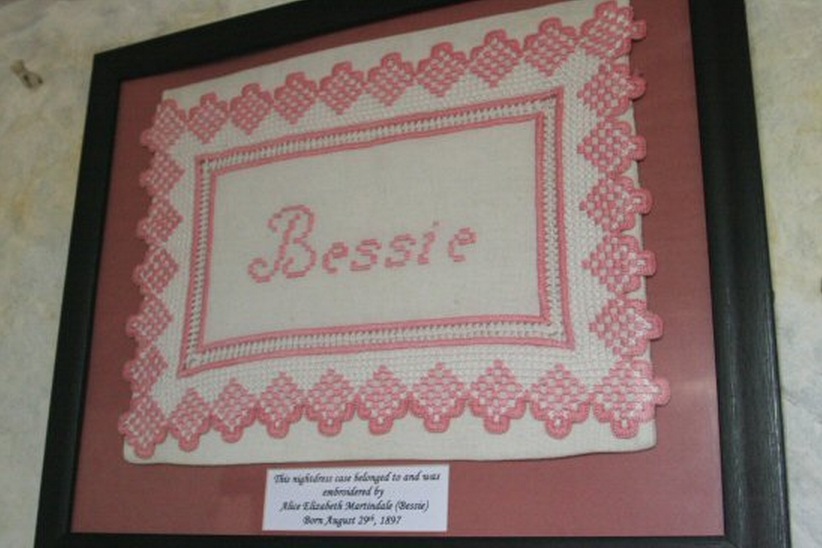 Graffiti taggers and local teenagers made their mark on the empty caves until 1968, when they were sealed off, deemed a safety hazard and a seemingly forgotten by England. Over 20 years later, funds were made available by the National Trust to embark on an ambition restoration project as the caves were declared a national treasure.
There is one resident however who never left the caves of holy austin rock: the Lesser Horshoe Bat. According to Britain Explorer, some of the caves have been colonised by the rare species which has been declining in recent years but found a new home in the sandstone dwellings. But fear not (unless of course you have a deathly fear of bats), because their habitat is being carefully protected alongside continued restoration of the nearby houses.
Sources & images: Britain Explorer, Beautiful England, History of Things to Come, Flickr via Kateoplis