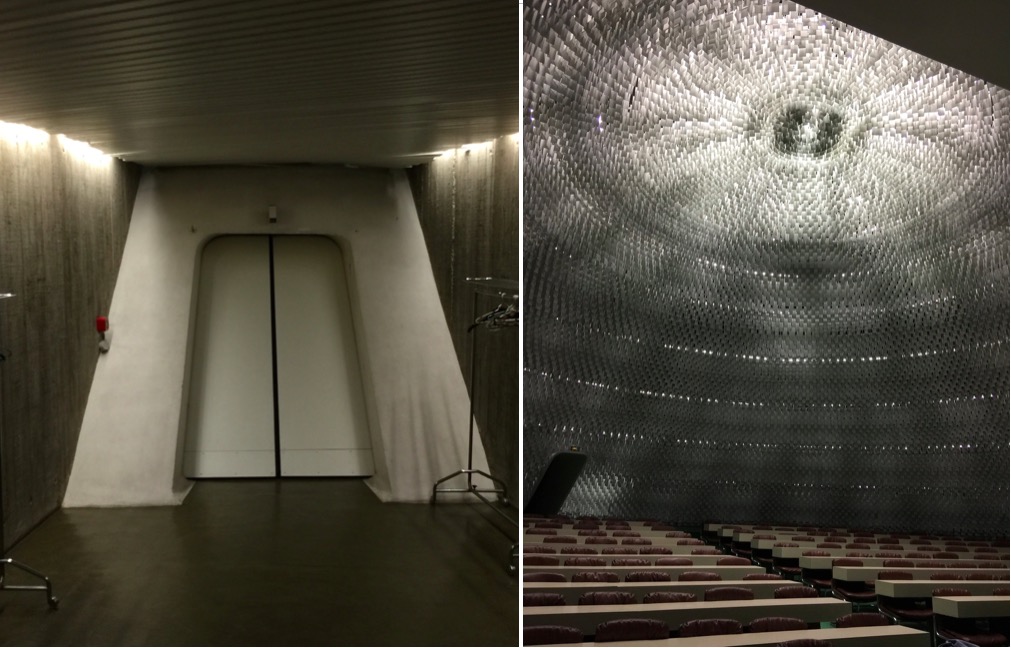 In my ongoing effort to prove that us Parisians aren't forever sitting around red-chequered table cloths wearing berets and drinking red wine in our leisure time, here's just about the strangest thing you can do in Paris this weekend: Dress up like a Soviet Cosmonaut and crash a party at the Communist Headquarters in Paris.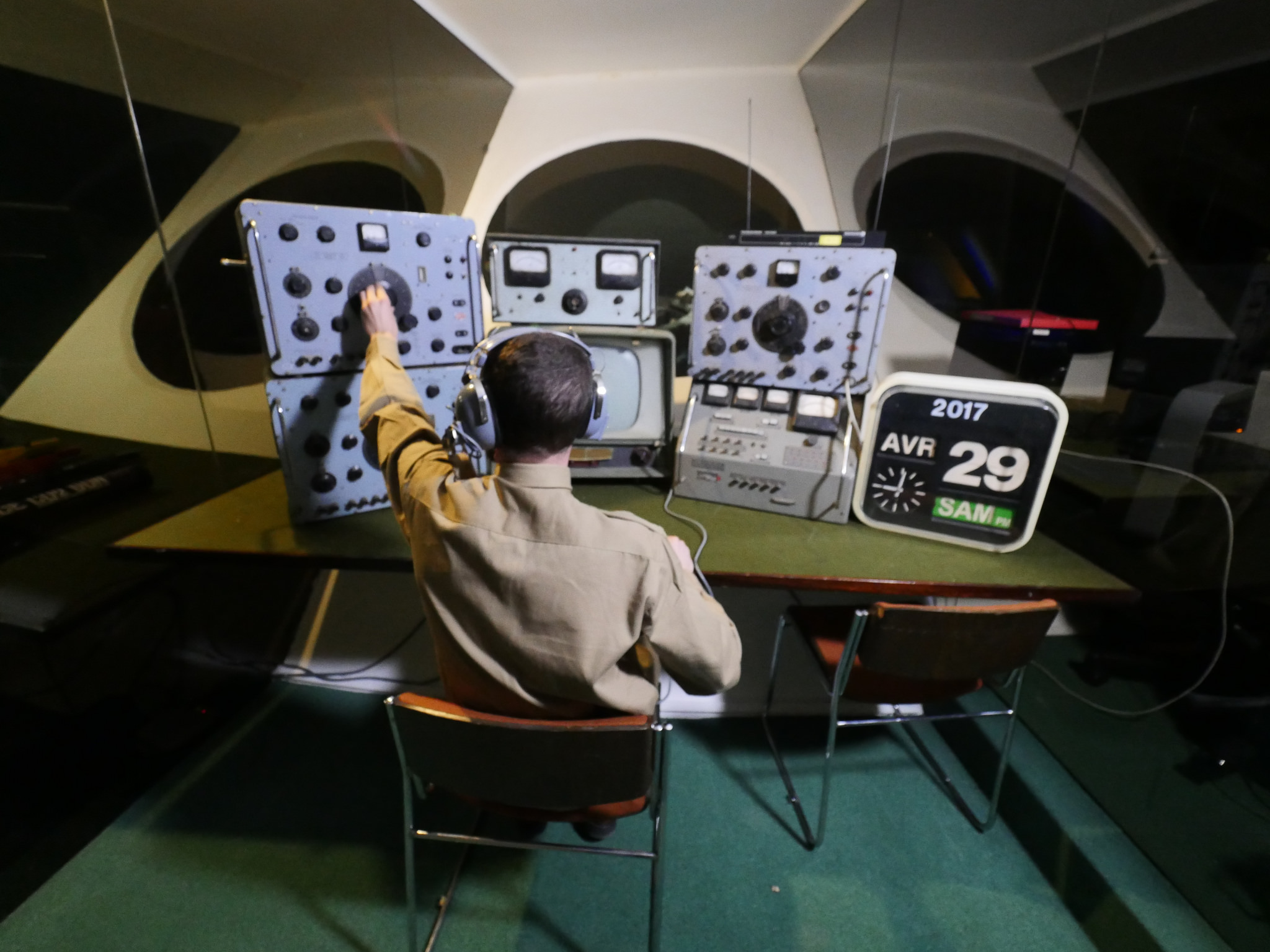 First of all, yes, France still has a Communist Party and there's no hiding the fact that Paris is still home to its headquarters. It's the very official and austere-looking building, sticking out like a sore thumb on a busy roundabout in the 19th arrondissement.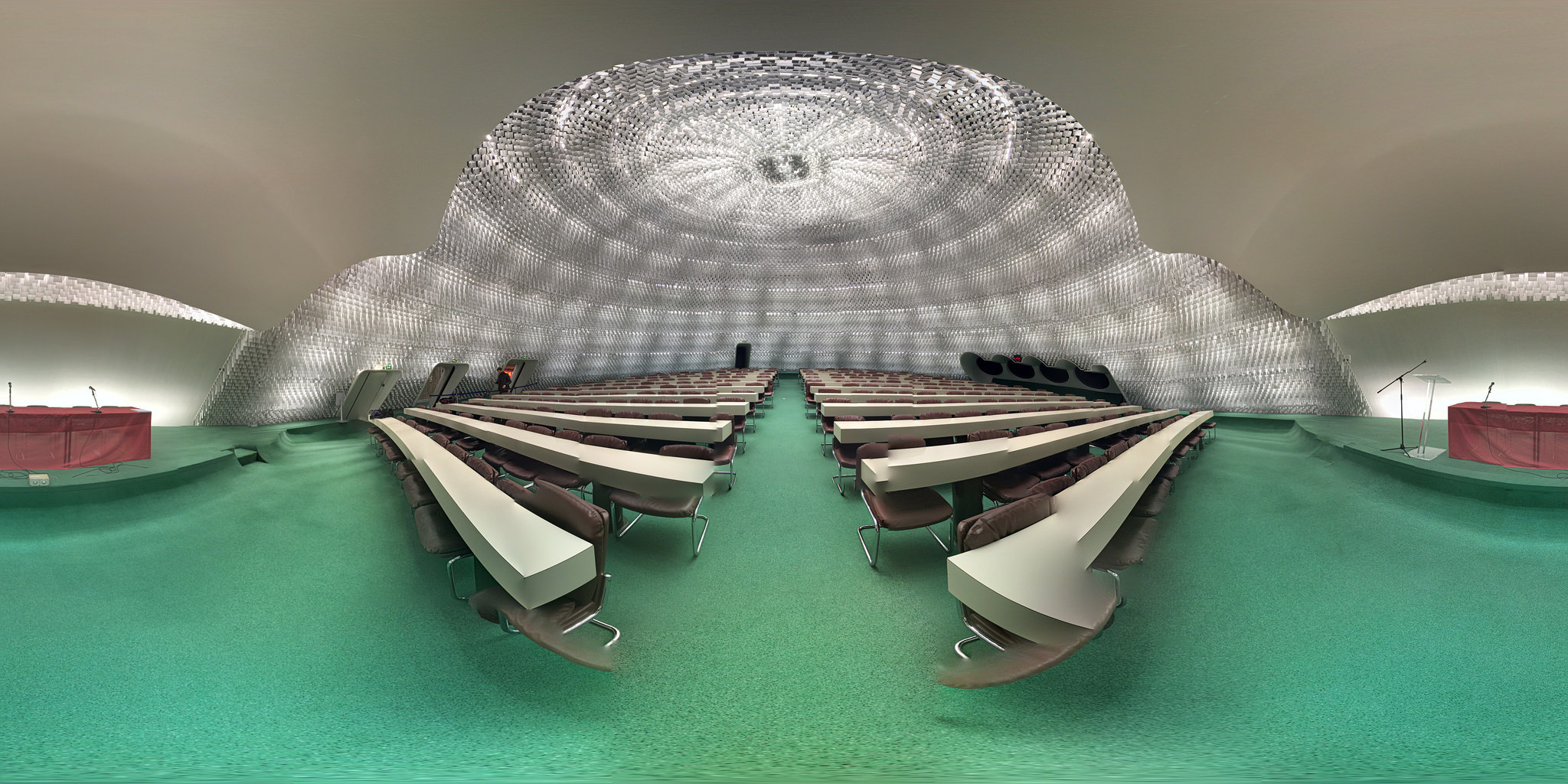 With what appears to be an upturned flying saucer in the forecourt, it's almost a textbook example of Soviet brutalist architecture. And inside, it pretty much looks like a futuristic Soviet space centre.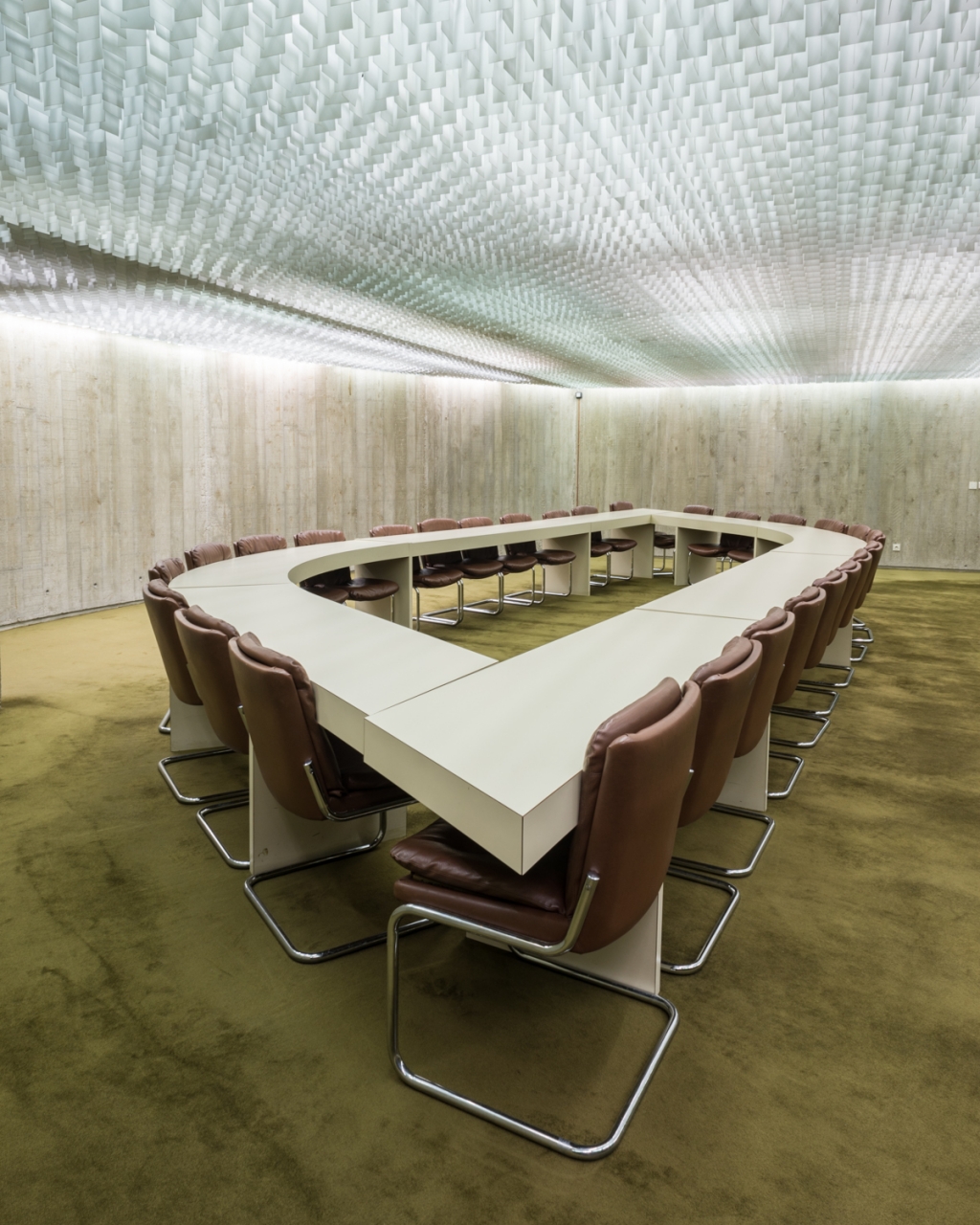 The Communist party was founded in 1920 and was once the largest French left-wing party in the country. They only dropped the hammer & sickle symbol from their membership cards in 2013.
The HQ's central debating chamber looks like something out of Kubrick's 2001: A Space Odyssey and the electric sliding doors make for a perfect Darth Vader entrance.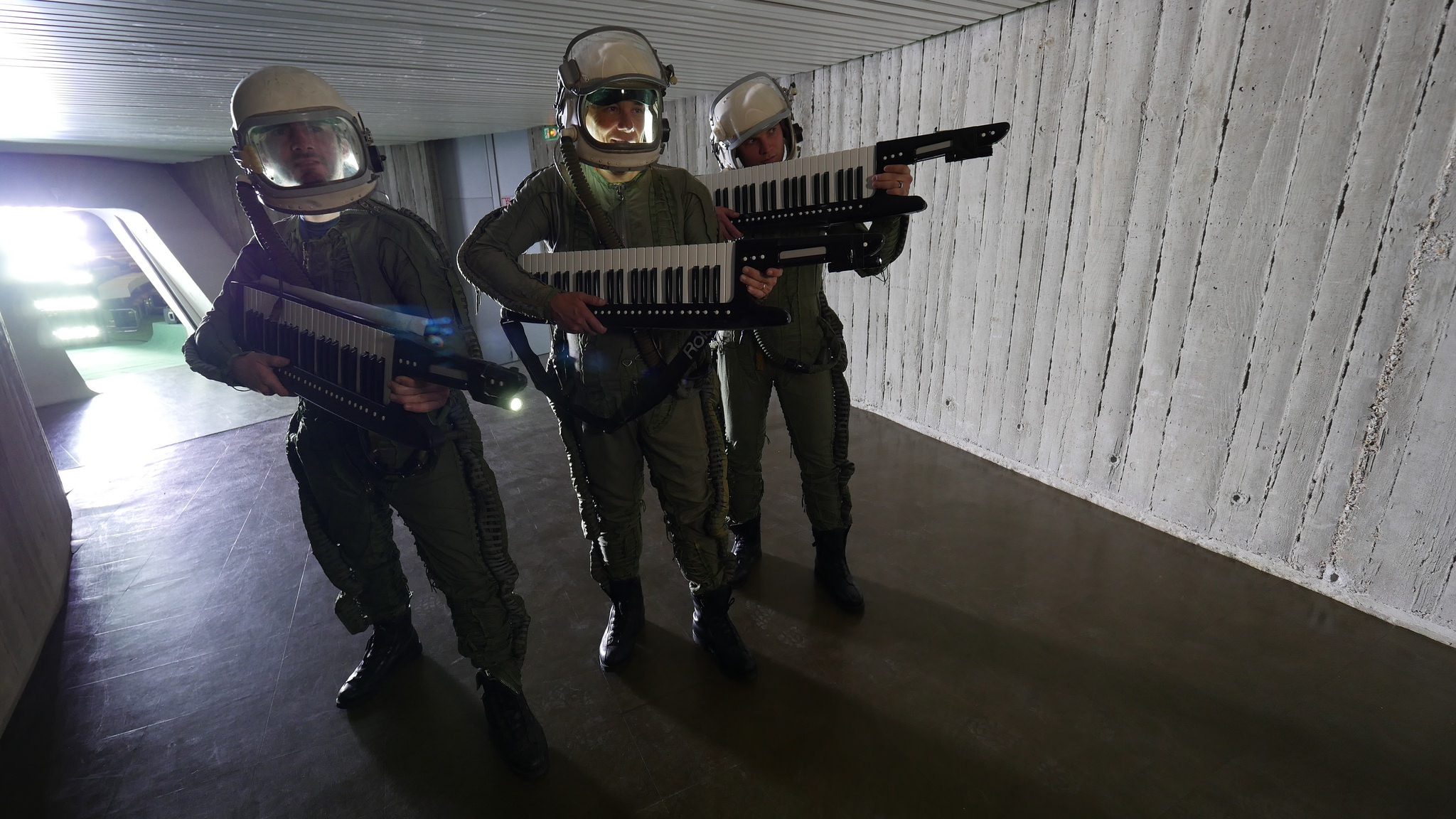 So who's crazy enough to throw a rave party at the seat of the French Communist party? My buddies at We Are the Oracle are organising the birthday party of French electro DJ Joachim Garraud and they're giving away some tickets to the event on their site.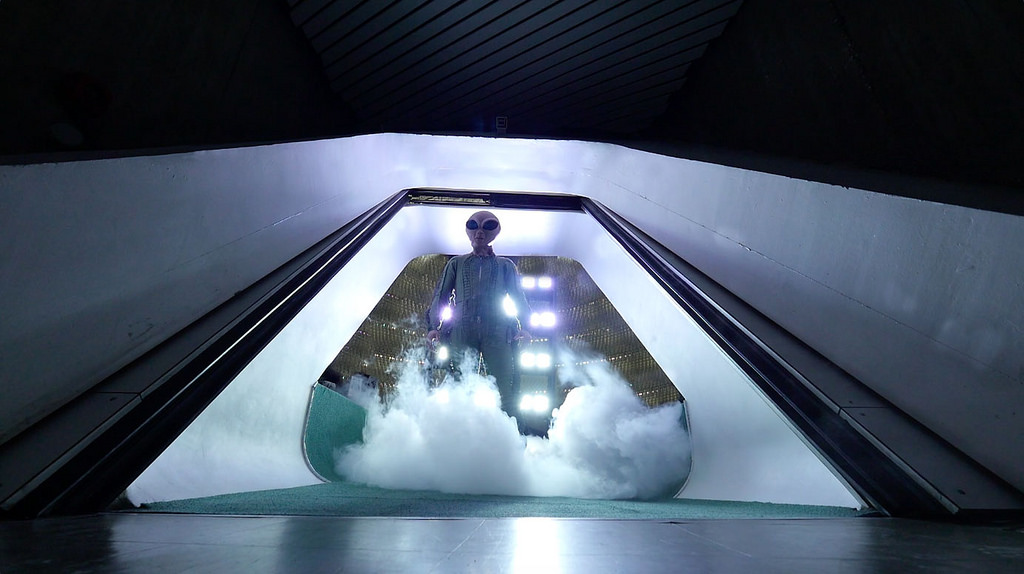 Just fill out this short form, declaring your chosen costume for the night and giving a reason why you should make it aboard their soucoupe– (French for flying saucer).