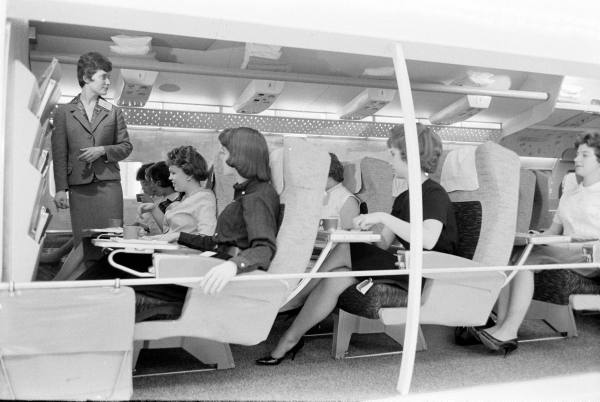 Before airline passenger service was making headlines for all the wrong reasons, it was bright, white smiles all round, feminine perfection was the goal and the word "stewardess" was not offensive (nowadays, the correct term is flight attendant). The women in these photographs we recently dug up from the Life archives reveal the everyday training for young women attending the TWA (Trans World Airlines) Stewardess School in Kansas City circa 1961. In an era when sexism reigned, their raison d'être was to demonstrate femininity and impeccable in-flight service as they served warm nuts and coffee to passengers.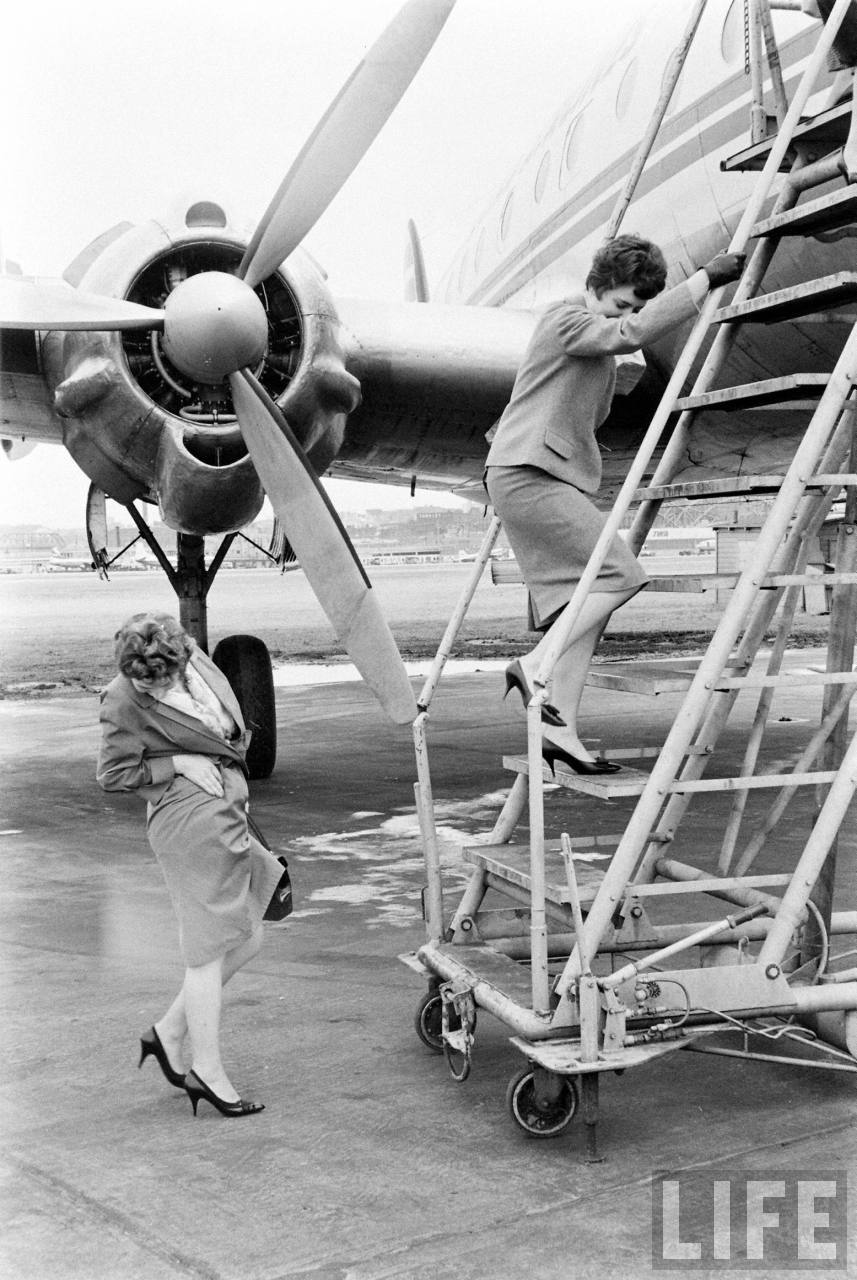 Immaculately coiffed hair and makeup, proper attire, mandatory heels and infinite smiles– these were the vital lessons taught at Stewardess School.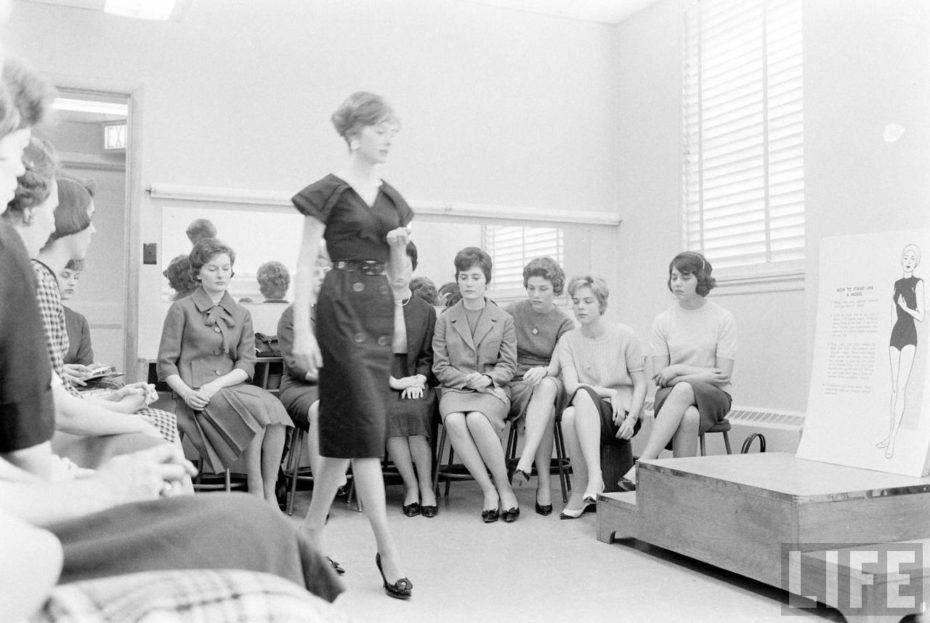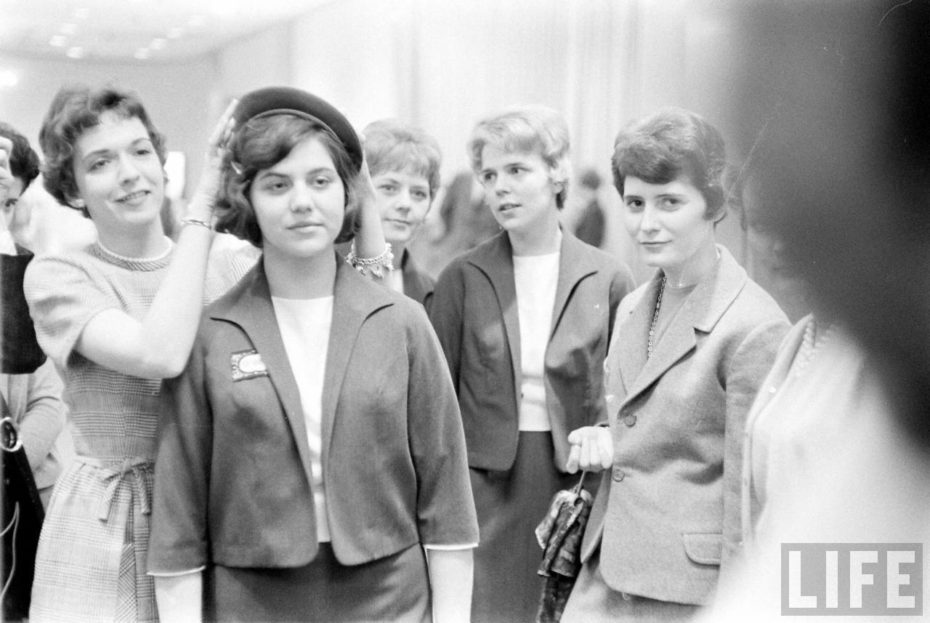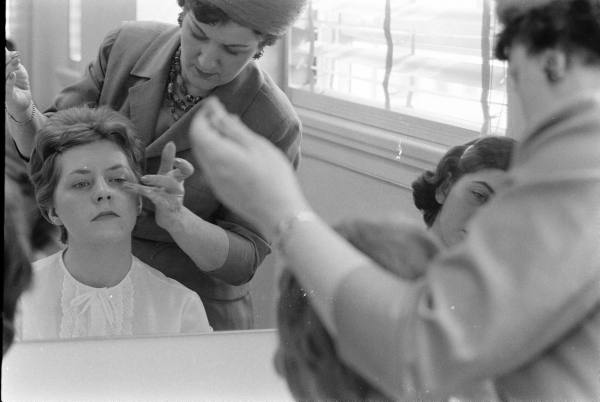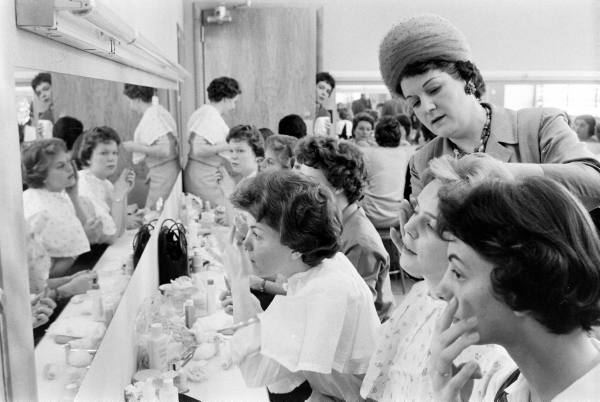 Proper posture and bending over technique were key to their success as a stewardess…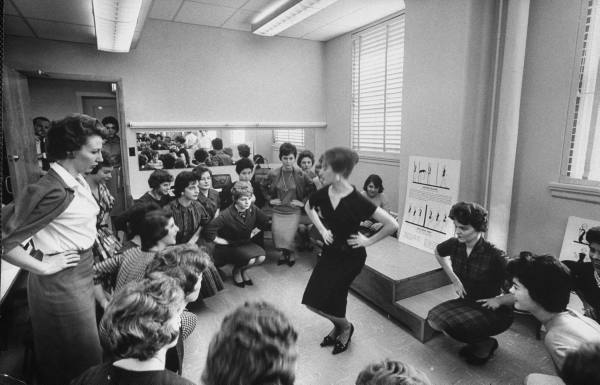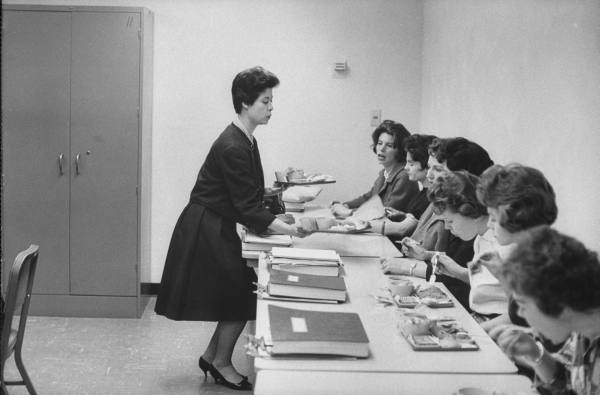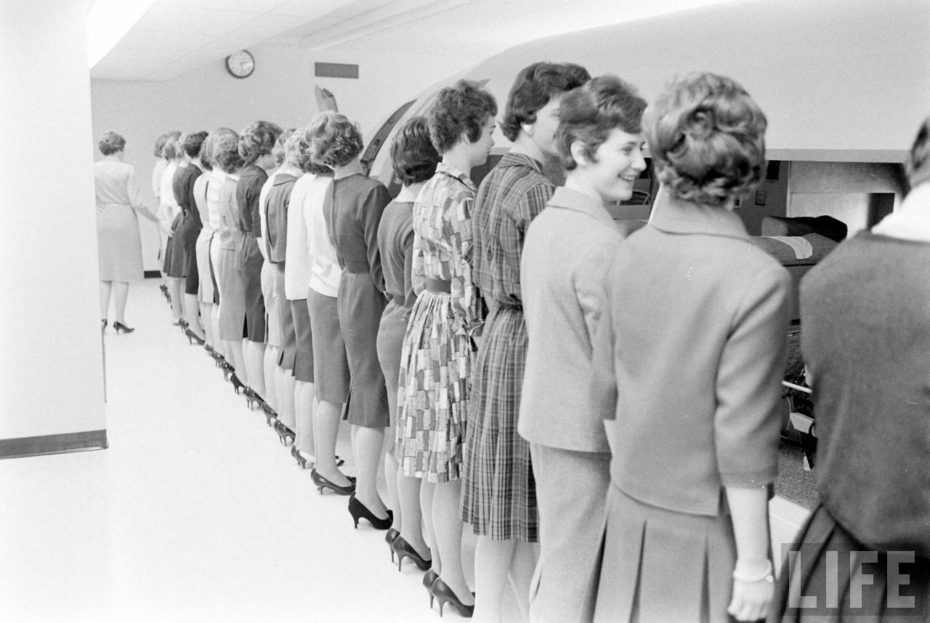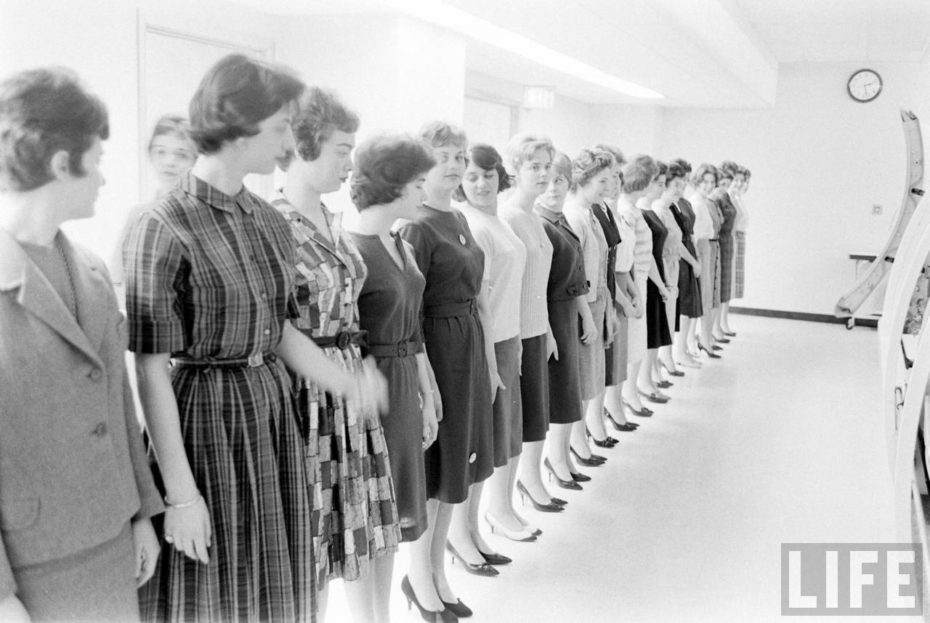 To learn how to serve passengers properly, these ladies went through extensive training on simulated flights on a mockup plane. The women took turn playing the roles of the passengers and flight attendants. The treatment of an "able-bodied man" versus "child" and "Army Sergeant" varied as well.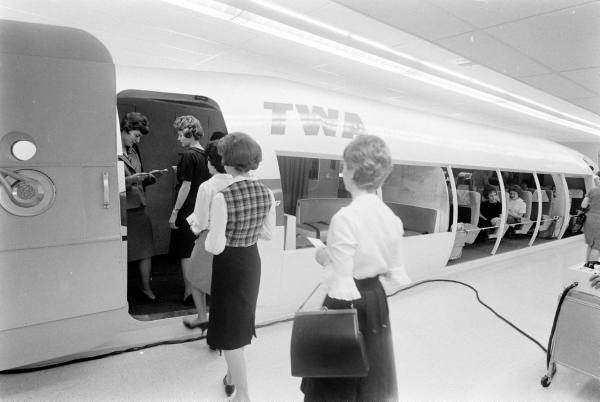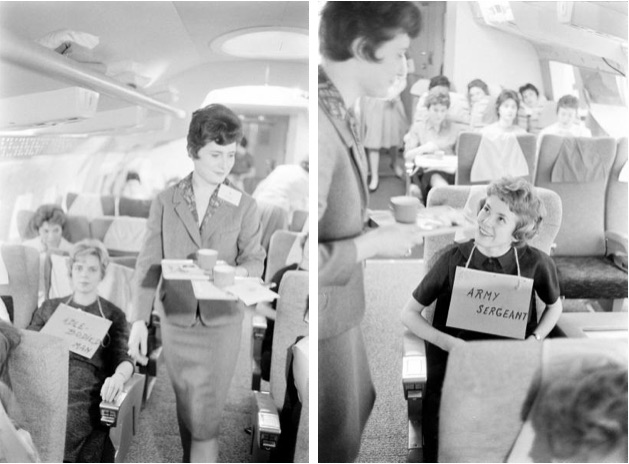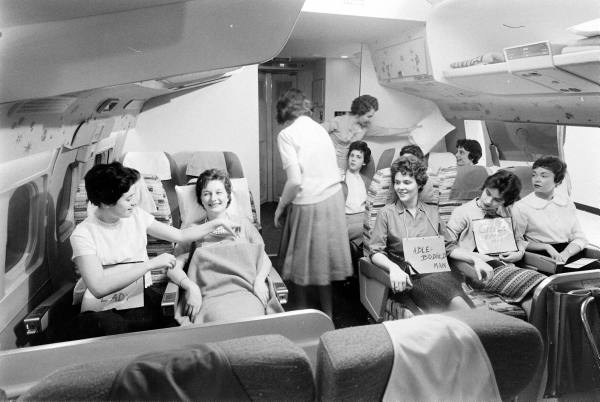 Seats in upright position and safety-belts buckled, the TWA Stewardesses were not only meant to be physically presentable but also ready for anything. Safety first!
When the ladies were not serving fake passengers in fake planes, they took their classes into classrooms where they learned even more proper flight etiquette.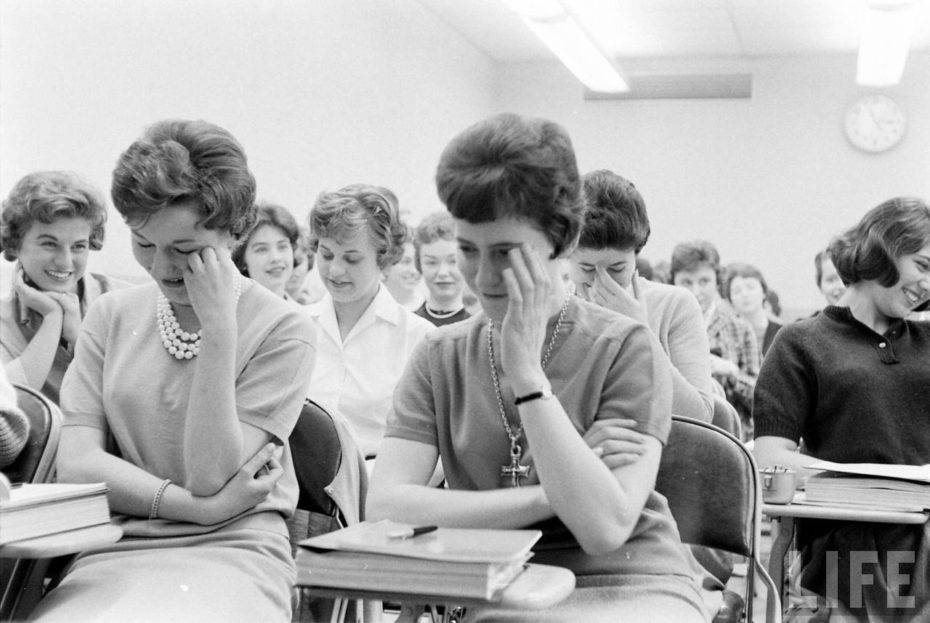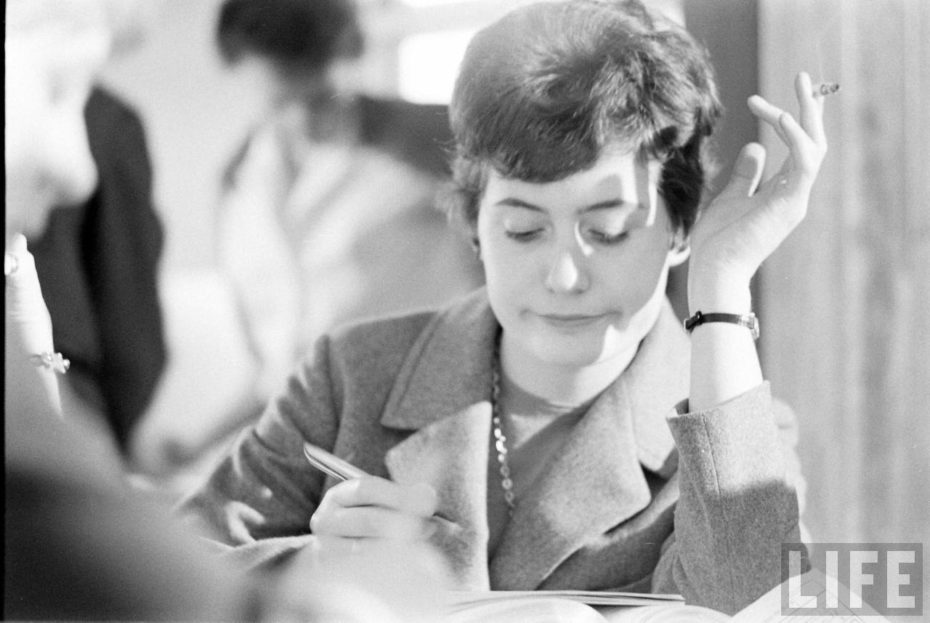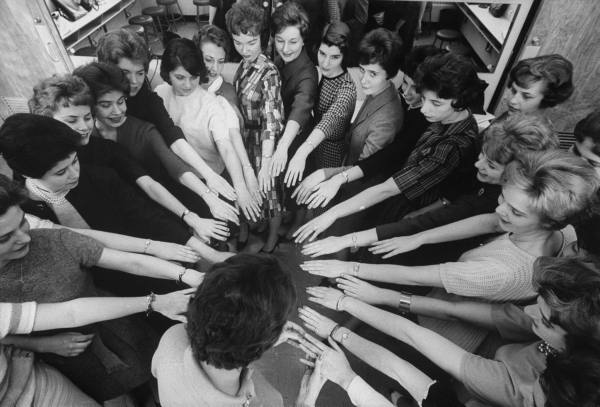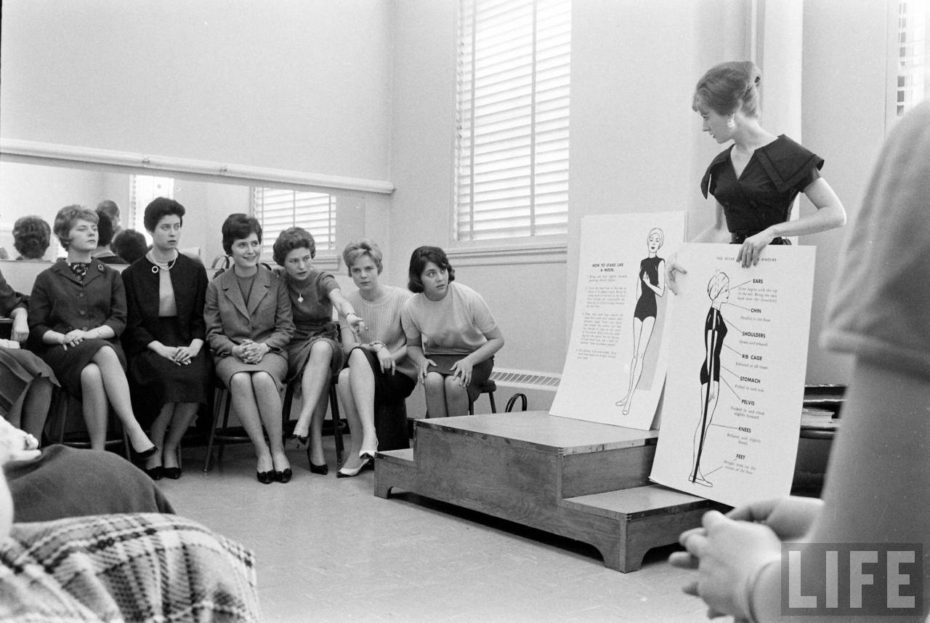 TWA was so confident in their service that they did not hesitate to brag about it in their commercials…
TWA recently had a reunion for their stewardesses that you can see here.
Find the full photo story by Michael Rougier via the LIFE Photo Collection.