Jack Kerouac spent 63 days during the summer of 1956 as a fire lookout on Washington's Desolation Peak. It would be the writer's last truth-seeking adventure before he found fame with On the Road and began his demise into alcoholism and mental instability. He had been assigned to record aircraft sightings, but used the Air Force forms to roll his cigarettes."
Stark naked rock, pinnacles and thousand feet high protruding from immense timbered shoulders … awful vaulty blue smokebody rock," described Kerouac of the lookout, which appeared in several of his later books Lonesome Traveler, The Dharma Bums and Desolation Angels.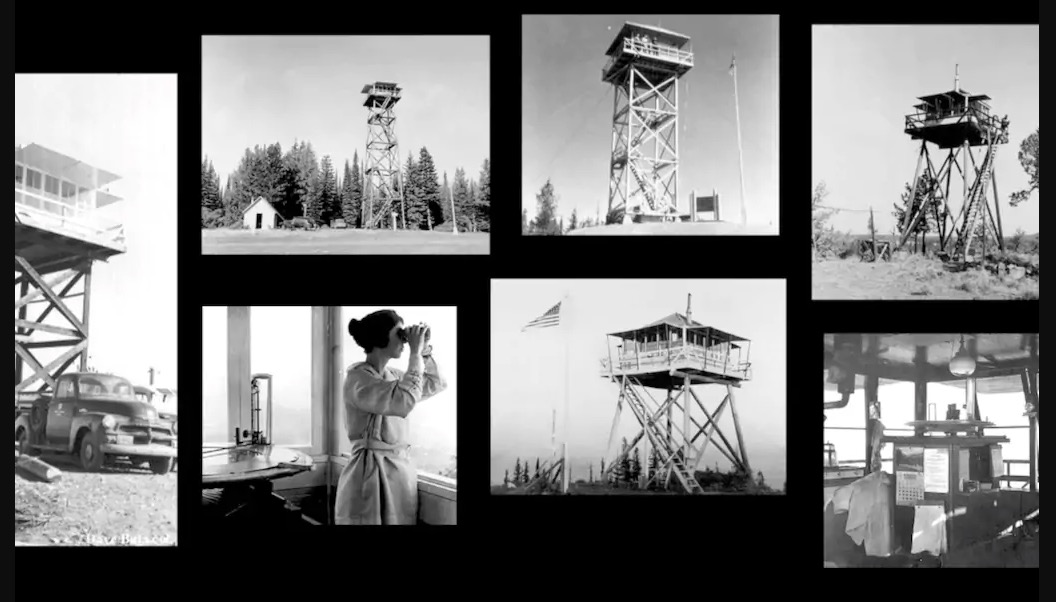 Today, America's fire lookouts are mostly retired. Before new technologies began rendering them obsolete in the 70s, there were as many as 8,000 lookout towers across the nation at their peak. Most were abandoned due to shrinking budgets, some burned down, others were dismantled. Only around 10% of America's original fire towers still survive today, but if you're itching for a Kerouac truth-seeking adventure this summer, you might be interested to know that you can actually stay overnight in one of the surviving towers…
If you aren't afraid of heights, there are dozens of lookouts across the US that have been restored for recreational purposes, available for as little as $20 a night. It's secret tourism at its finest…
"If you don't mind packing in your own gear and staying on top of the world, try renting a lookout!" writes the Forest Fire Lookout Association, which lists maintains a list of available towers across the country. Many of the towers date back to the 1920s, a good many of them located in Oregon, Montana, Idaho and California.
Must love heights! Guests who choose to stay the night should probably be aware that access to these towers is not always a walk in the park. The Pickett Butte Tower in Oregon for example, can only be reach by climbing 40 feet up a narrow stairway. Five Mile Butte, also in Oregon, can only be accessed by skiing, snowmobiling or snowshoeing and the trek takes about three to four hours. The views however, more than make up for the journey.
Still used in active fire detection today, the lookout was placed on the rocky cliff via helicopter in the 1960's. Before the advent of airplane surveillance for fire detection, there were more than a dozen lookouts on the Tiller Ranger District. Today Acker Rock and Pickett Butte are the only remaining lookouts on the District.
In areas commonly home to grizzly bears and wolves, you'll be glad to be camping in the sky.
If the amenities are a little too basic for your liking and you're looking for an upgrade, I did find one rather fancy fire tower available for rent on Airbnb, naturally….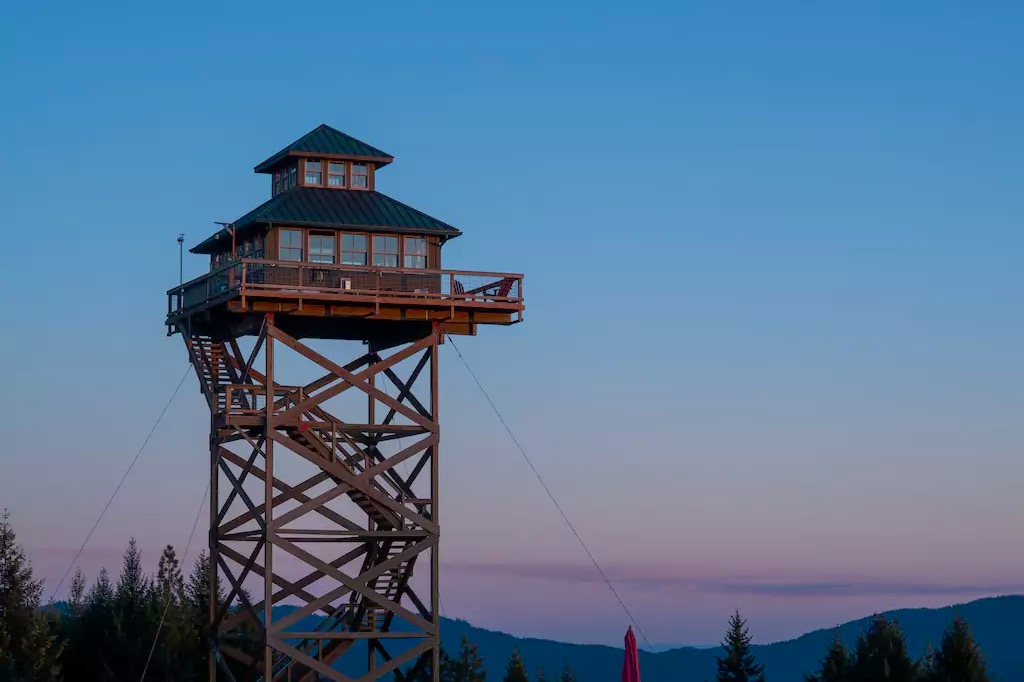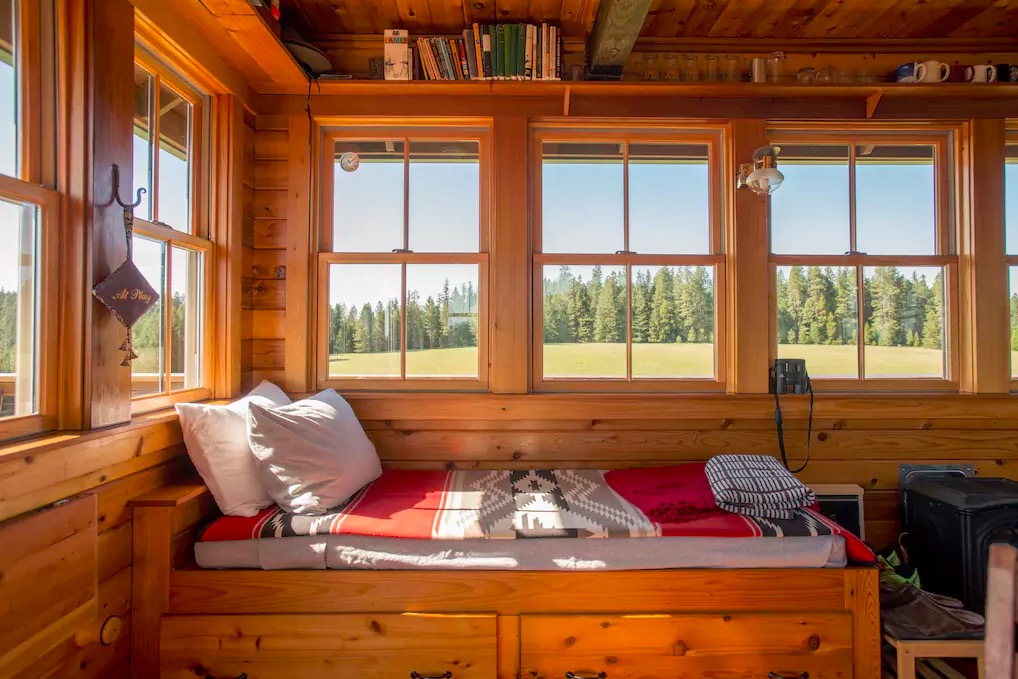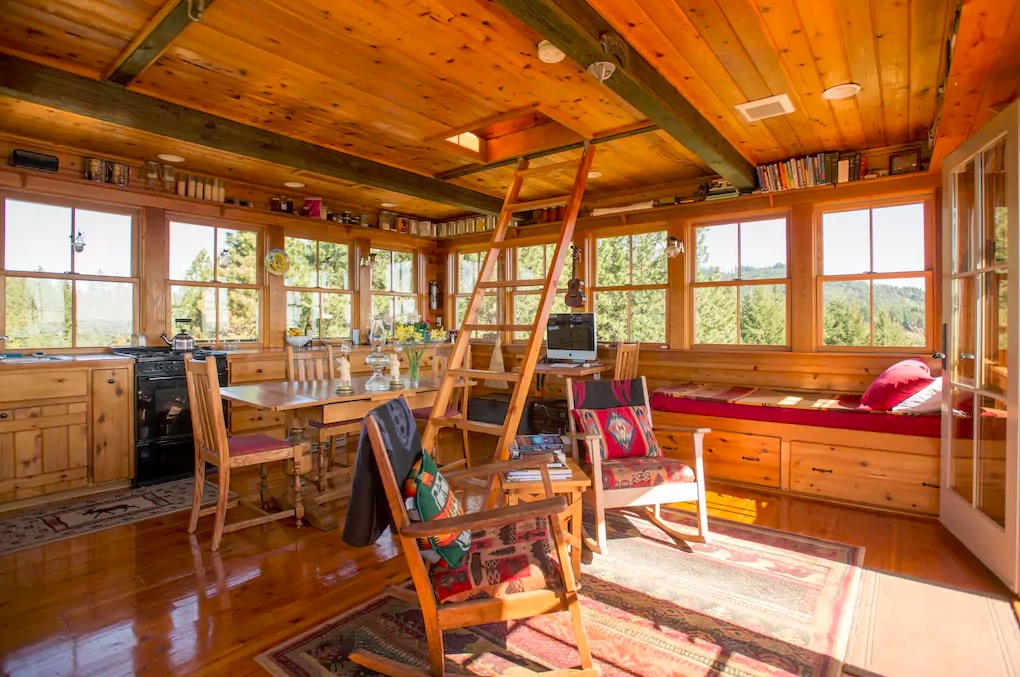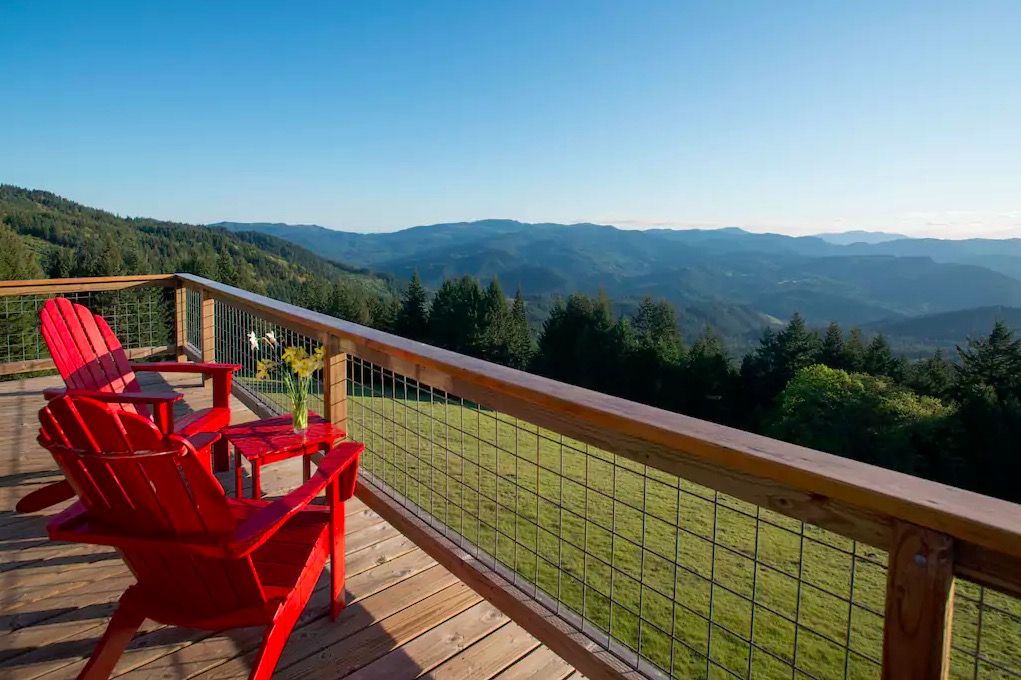 It's located in Tiller, Oregon and goes for $175 a night.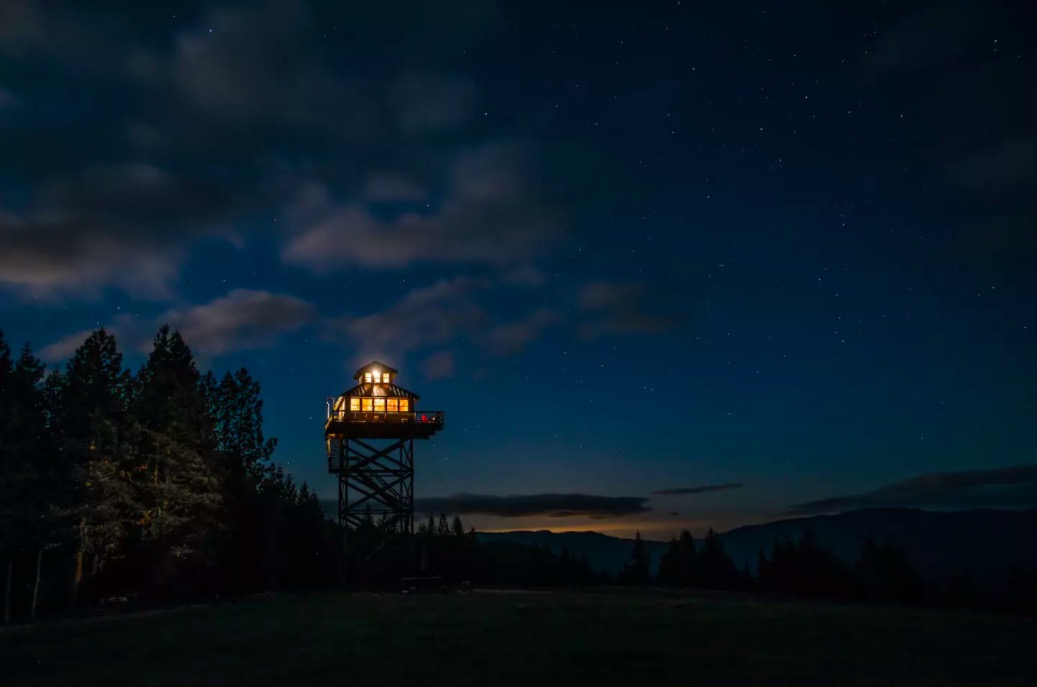 If something a little more authentic (and around $20 a night) is more in your bag, I'd invite you spend some time going through this list of fire towers to rent. All of the fire towers you've seen in this article (except for the vintage photos and the Airbnb) are on that list, and waiting for your visit. Happy trails!