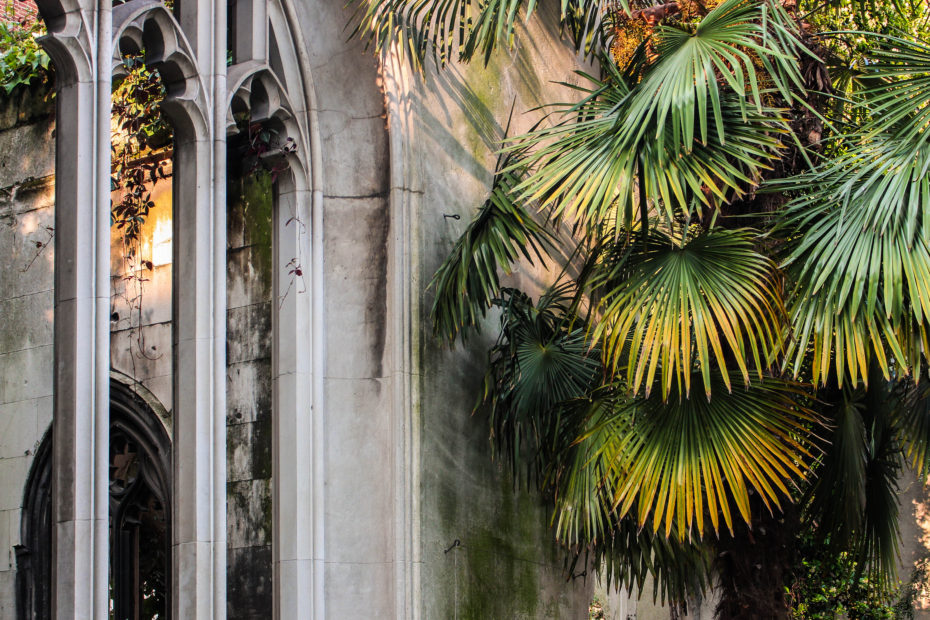 A short walk from Monument tube station, in a side street of the City of London, lies St-Dunstan-in-the-East. This abandoned church has been converted into a garden open to the public, which remains largely undiscovered despite its location. Tucked away from skyscrapers like the Shard and Walkie Talkie, this unexpected gem is a surprisingly peaceful place for reflection and escape from central London at a time when its citizens perhaps need it most…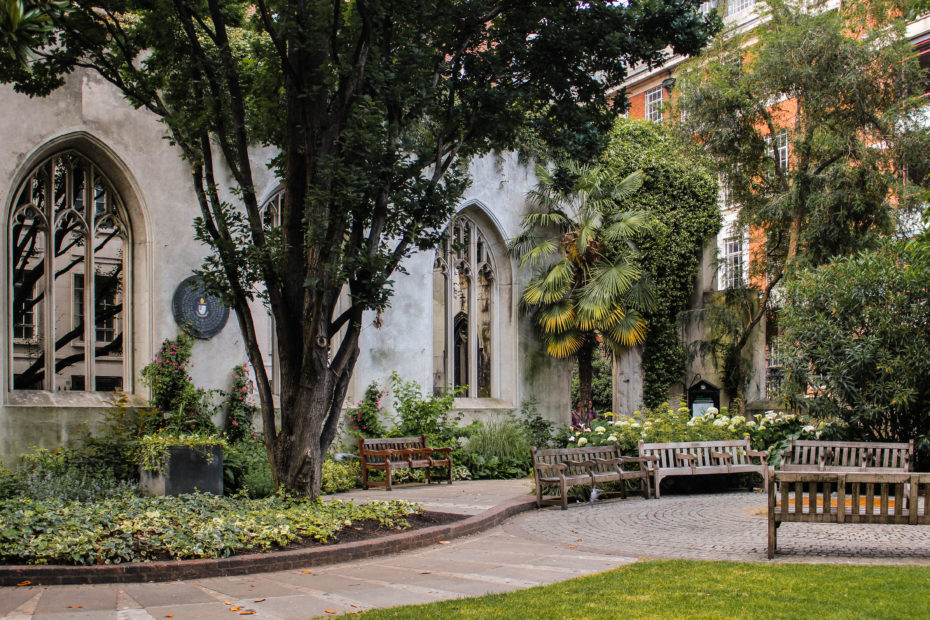 Surrounded by a grade-two listed Victorian wall, the original St Dunstans church dates back to 1100. The church suffered damages in the 1666 Great Fire of London but was partially rebuilt, with many of the original medieval structure remaining. Sir Christopher Wren, famous for redesigning the majority of central London after the Great Fire, added a steeple known as the Wren Tower in 1695-1901. Further renovations in the 19th century updated the surrounding Portland stone walls, and added a vault.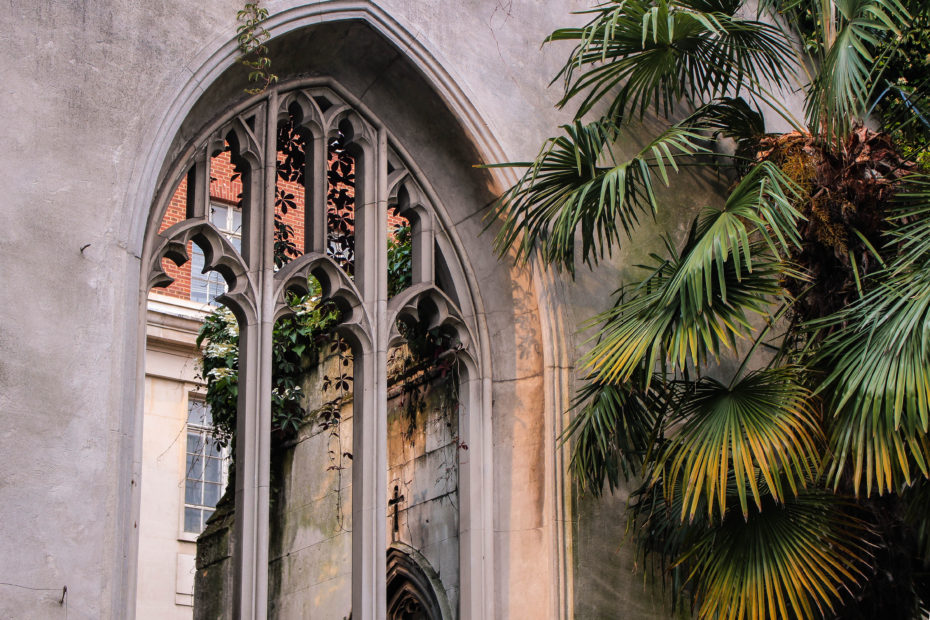 It was only during the Blitz in World War II that the church was damaged beyond repair, along with many other buildings in the surrounding area. In 1941, the building was bombed extensively, leaving only the Wren Tower and some outside walls standing. It was decided that the church should not be rebuilt after the war. It lay as a wreck until the 1960s, when the City of London council decided to transform the ruins into a garden for the public.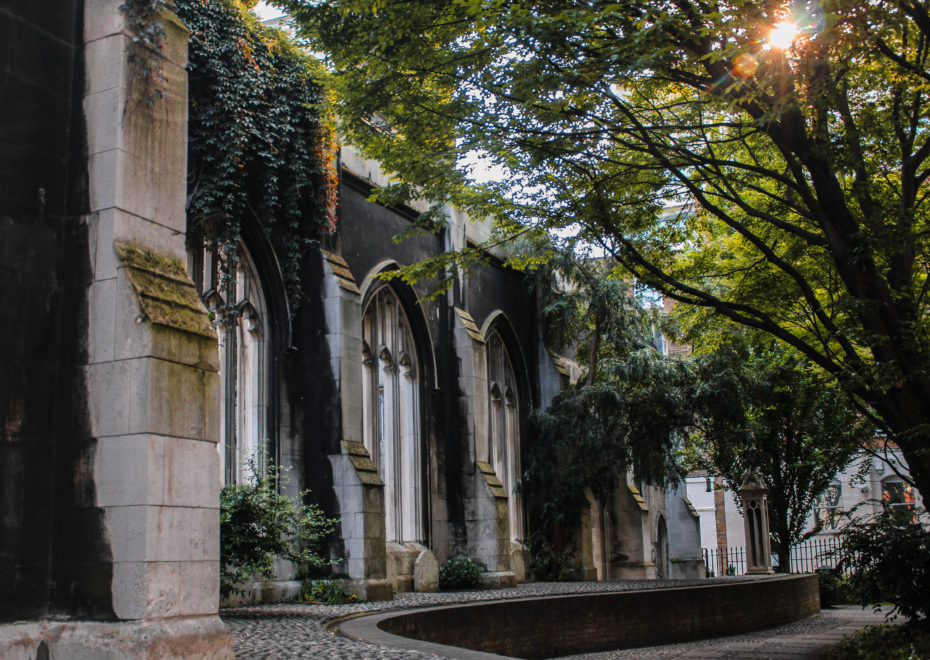 The ruins of the old church now support an array of flowers, trees and wall climbers, overlooked by the Wren Tower. A small fountain and benches make this a perfect place to relax, and a great architectural use of a small, destroyed plot of land in a built-up area. This beautiful public space stands as a memory of the history of London, its struggles, and a symbol of its resilience.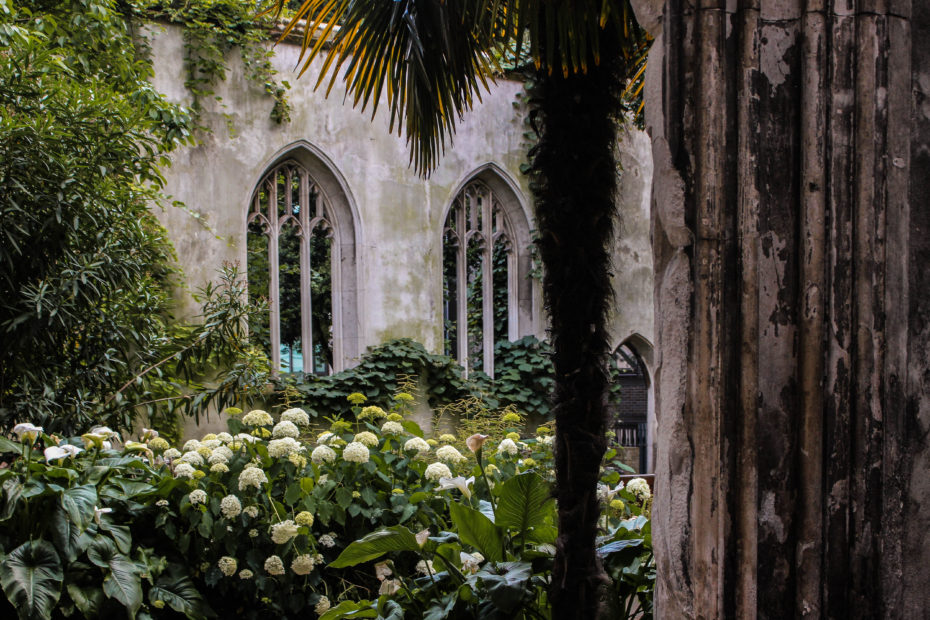 Busiest at lunchtime on weekdays, the garden is almost deserted on the weekend. Occasional church services are still held in the garden, including the Palm Sunday service every Easter. It is open from 7am to dusk. Next time you're in London, discover this oasis for some momentary peace and relief from the chaos of life.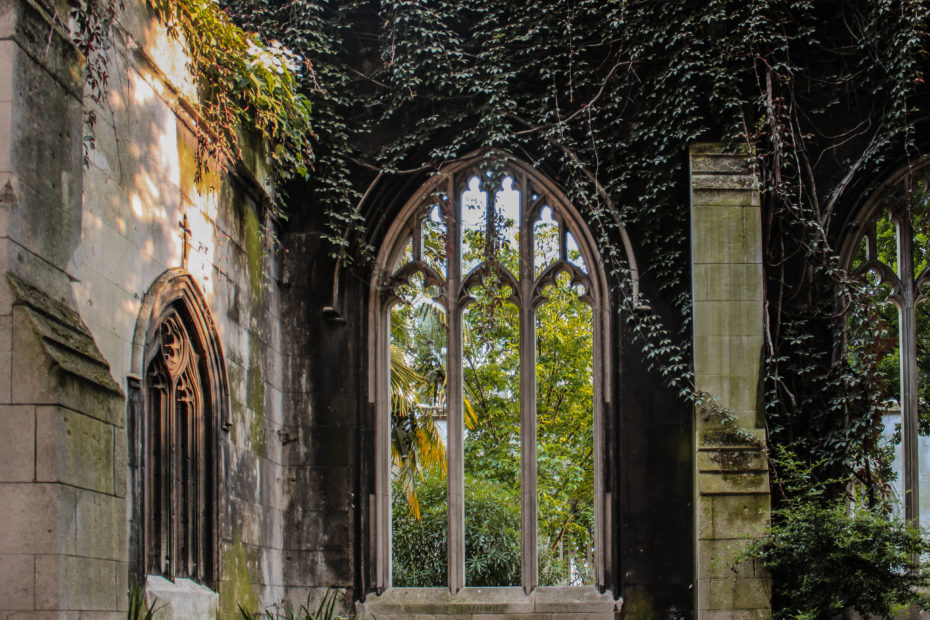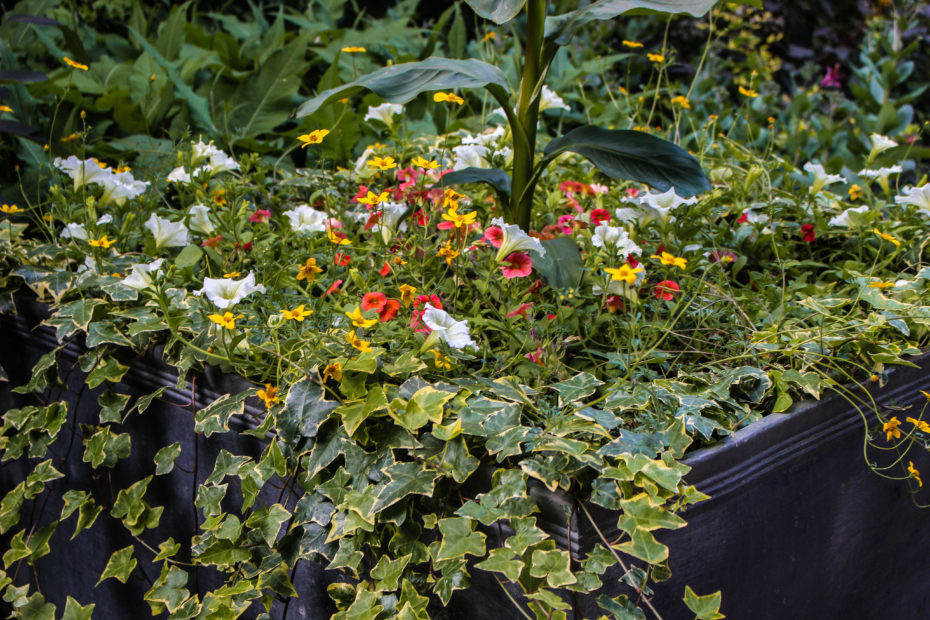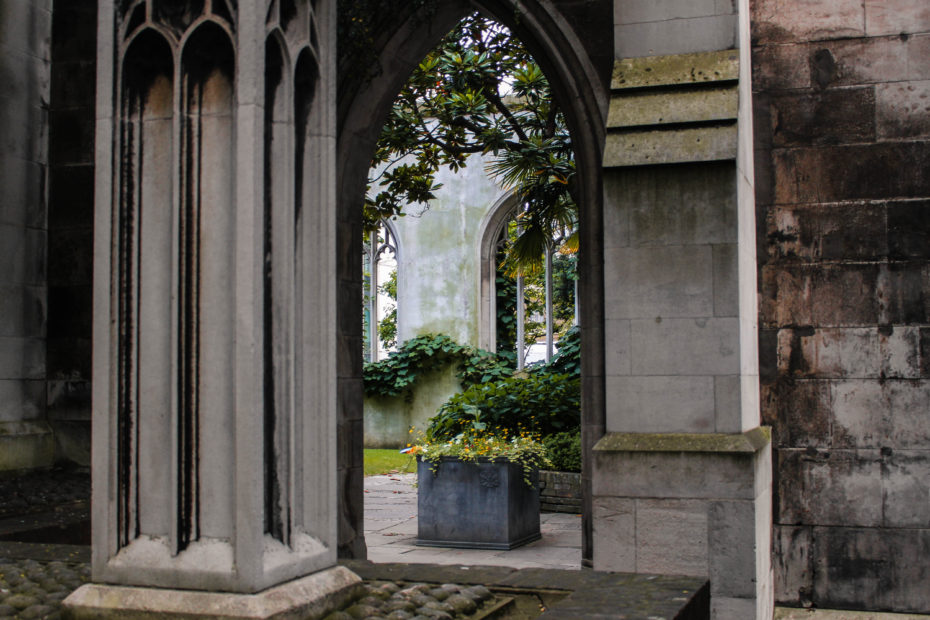 By Dido Gompertz