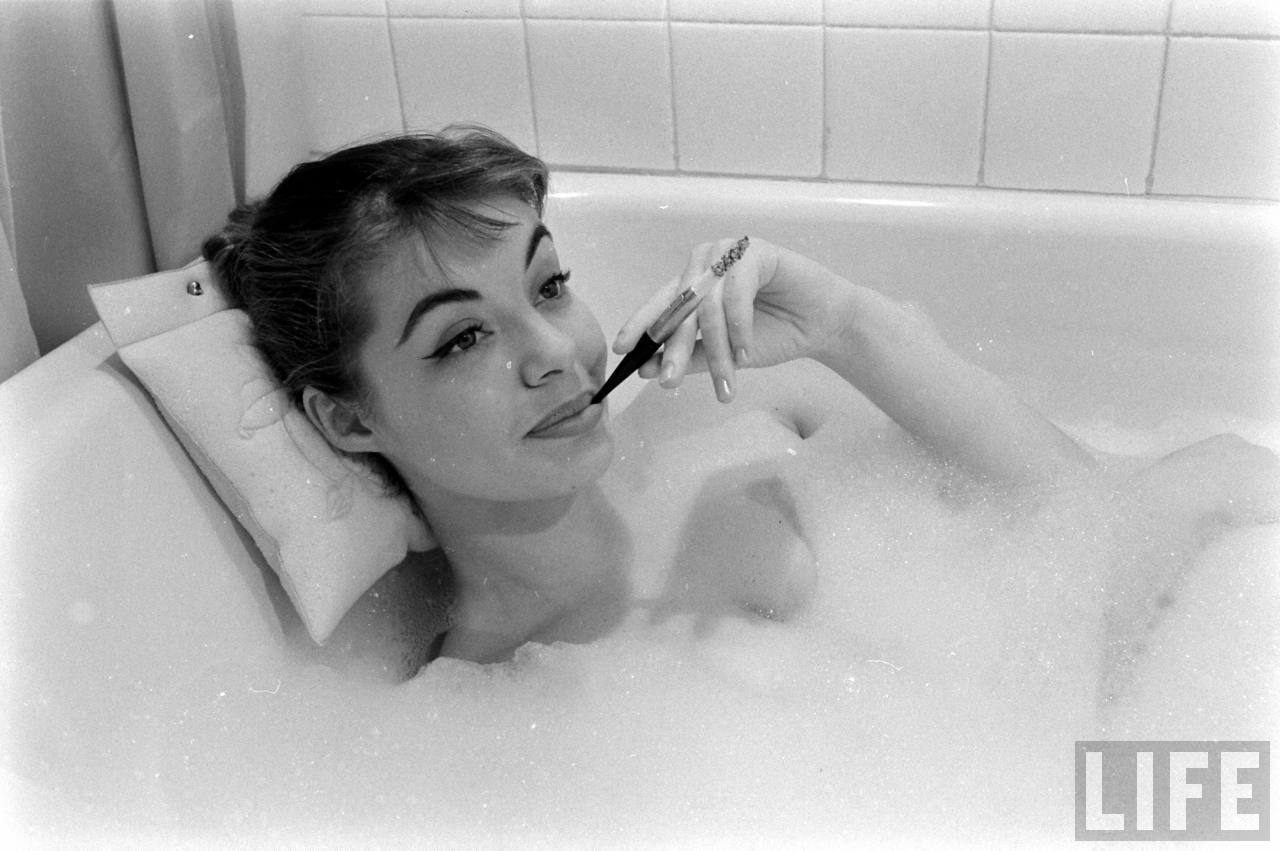 I'll be the first one to admit there isn't much to this post besides a lovely but forgotten starlet I found buried in the LIFE archives with a striking resemblance to Angelina Jolie, peddling some pretty bizarre bathroom gadgets in the 1950s. But boy, what I wouldn't give to know her name and track down her story…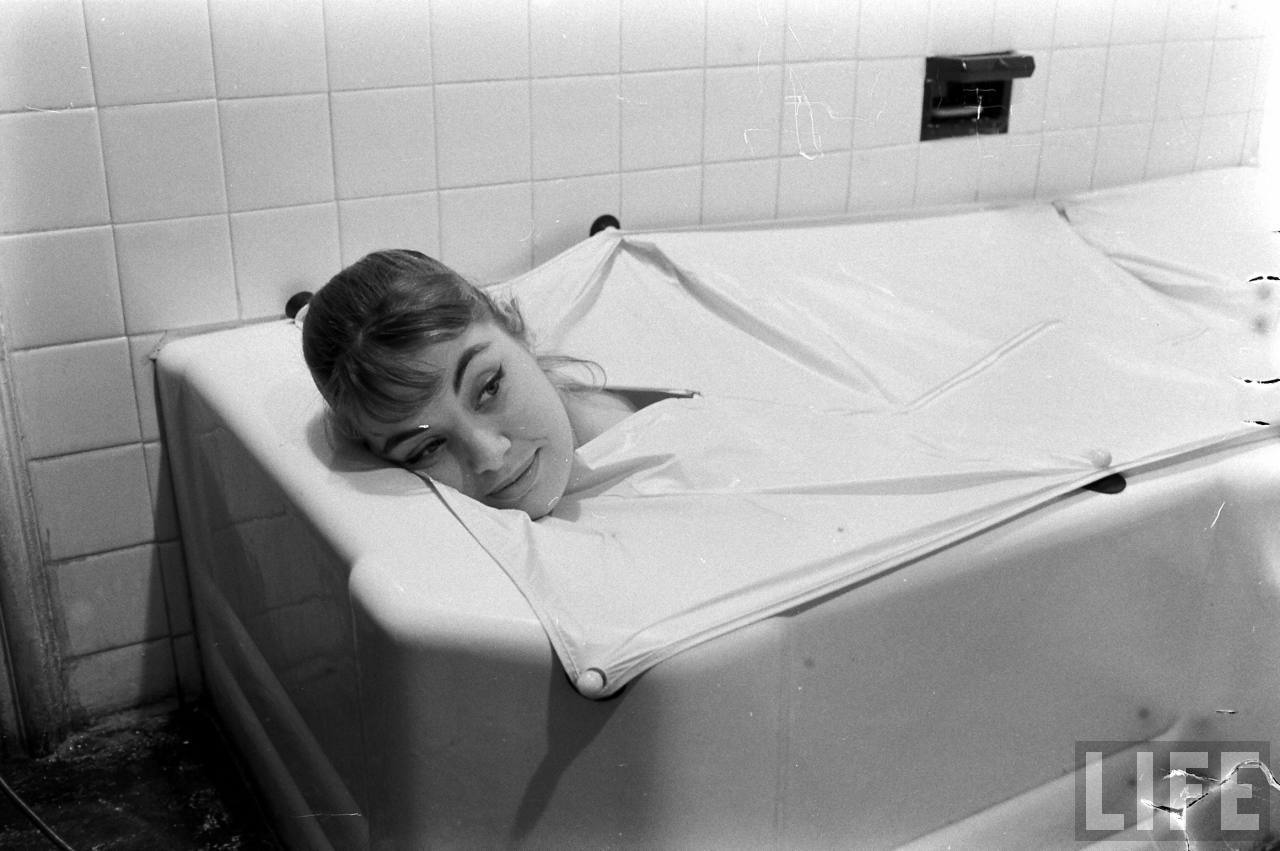 The late Peter Stackpole took these photographs, of which there are dozens of different negatives stored in LIFE's archives, possibly commissioned for an advertorial in the magazine. Along with Alfred Eisenstaedt, Stackpole was one of Life Magazine's first staff photographers and remained with the publication until 1960.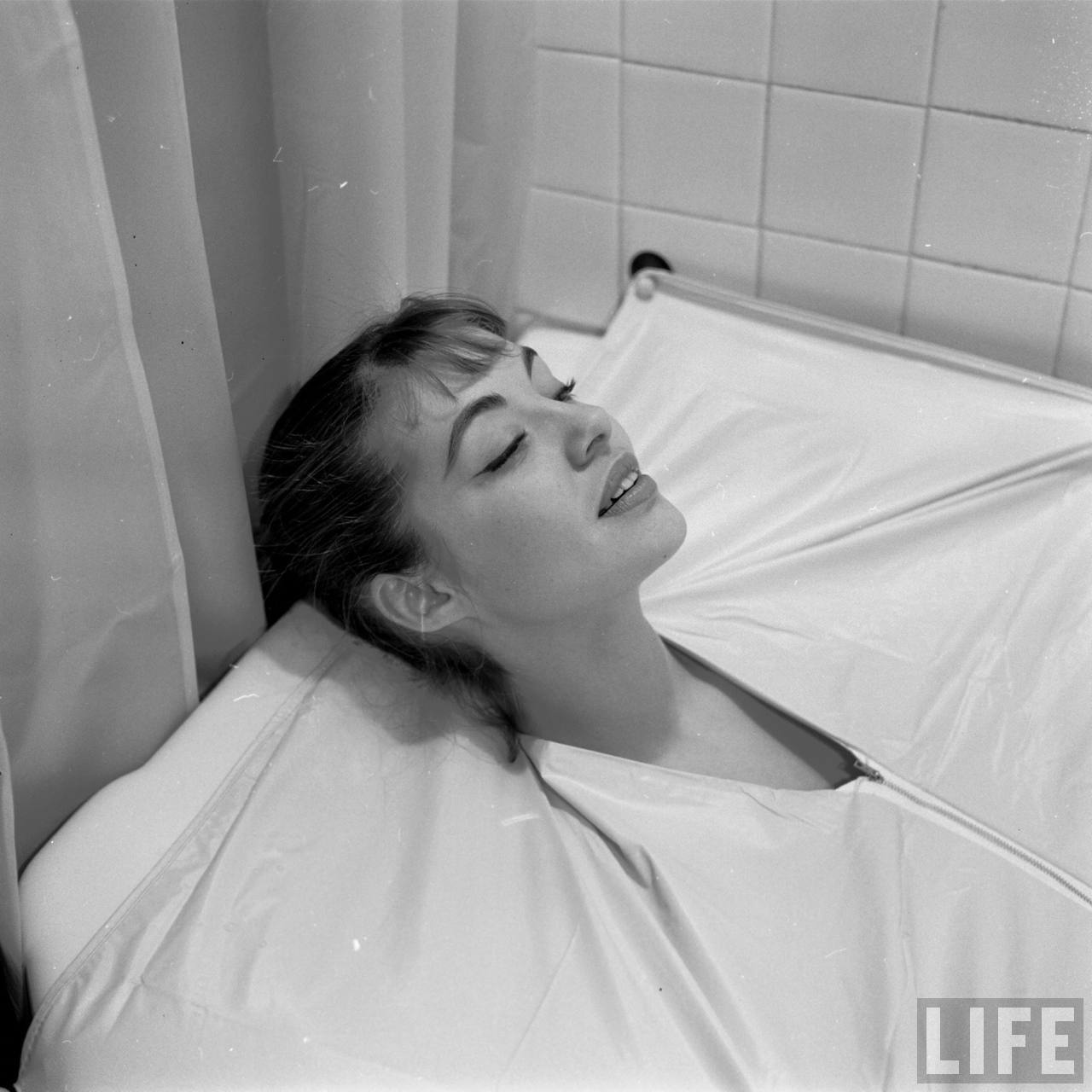 Bonus points for anyone can work out what this bath-covering contraption was for. I'm guessing some kind of sweat-suit weight loss gadget?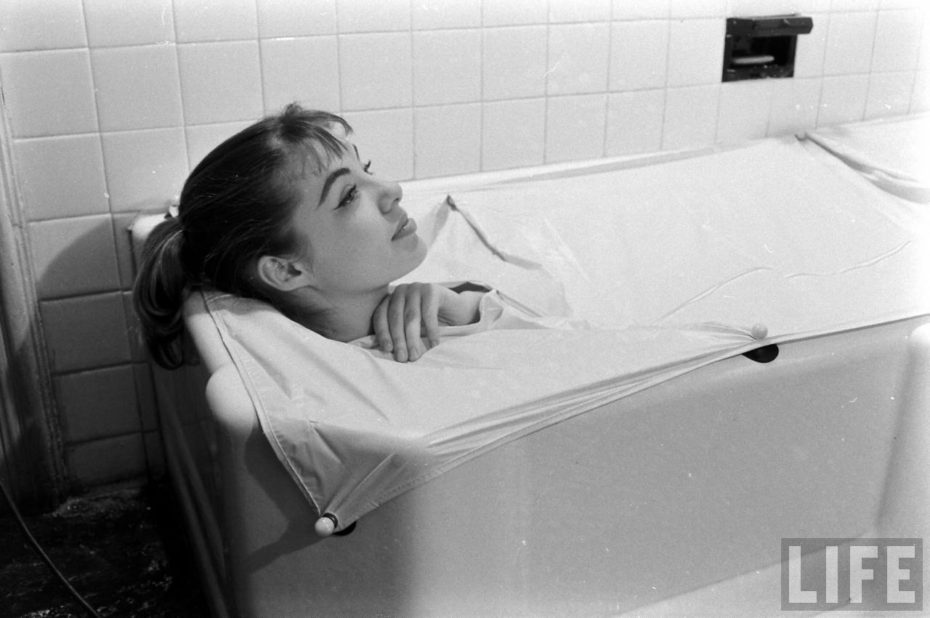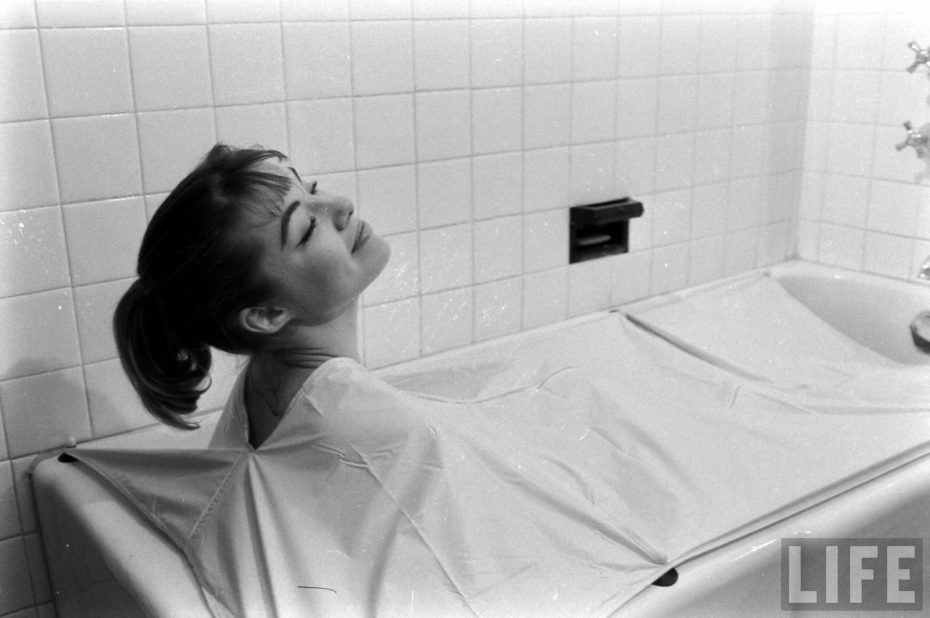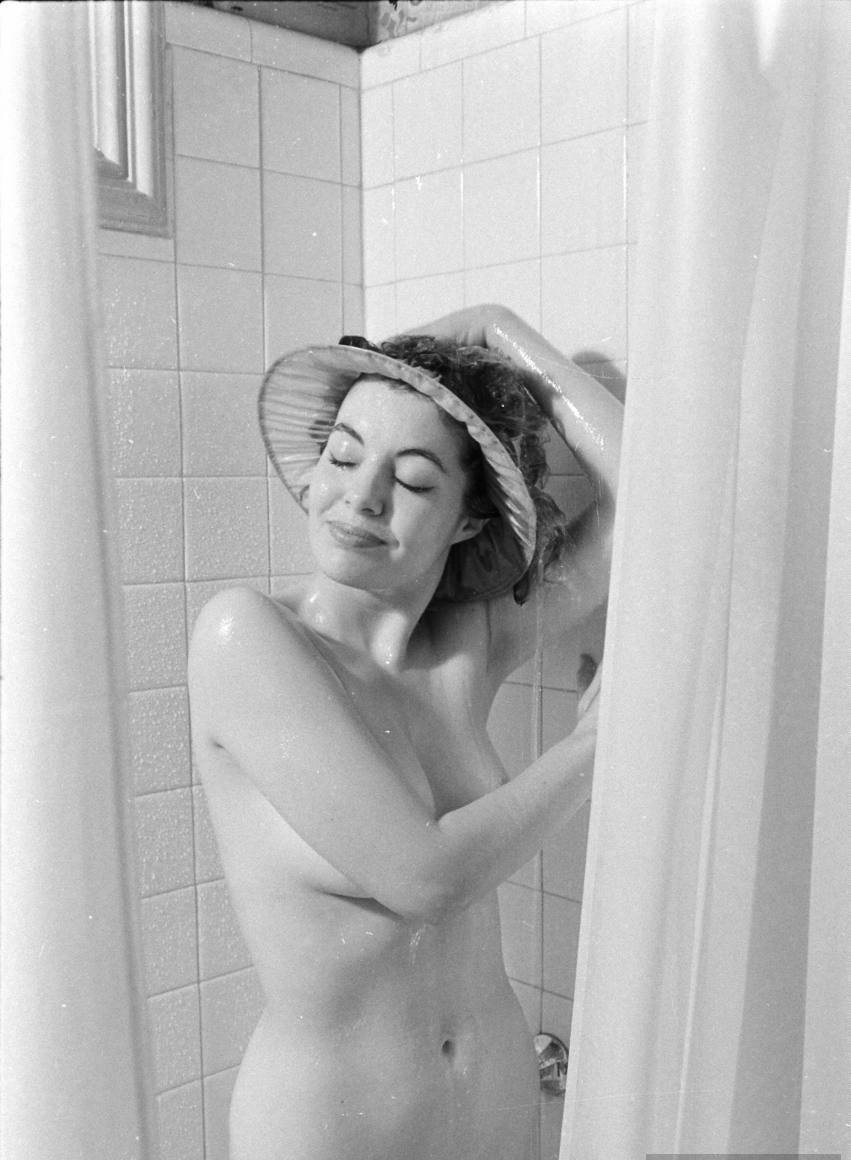 The intimate nature of the photographs and the model's openness in front of the camera suggests she certainly wasn't shy (there are plenty of fully nude photographs I didn't post here from the archives). This reminds me of a teenage Norma Jean Dougherty, destined to become Marilyn Monroe, but in between, for those not-so-squeaky-clean modelling jobs to pay the rent, she went by Mona– with a going rate of $10 an hour.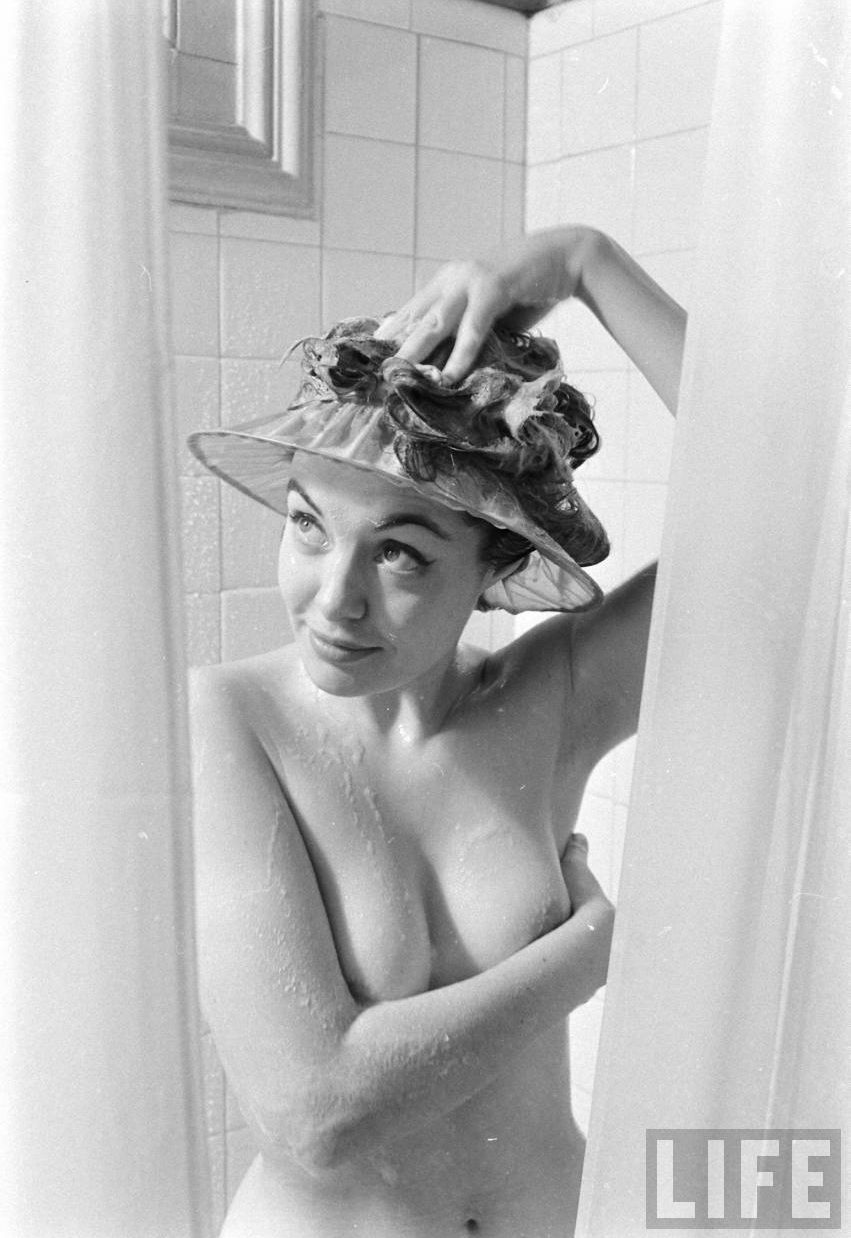 My guess is this shower cap device is for saving ladies from having to re-do their make-up when washing their hair.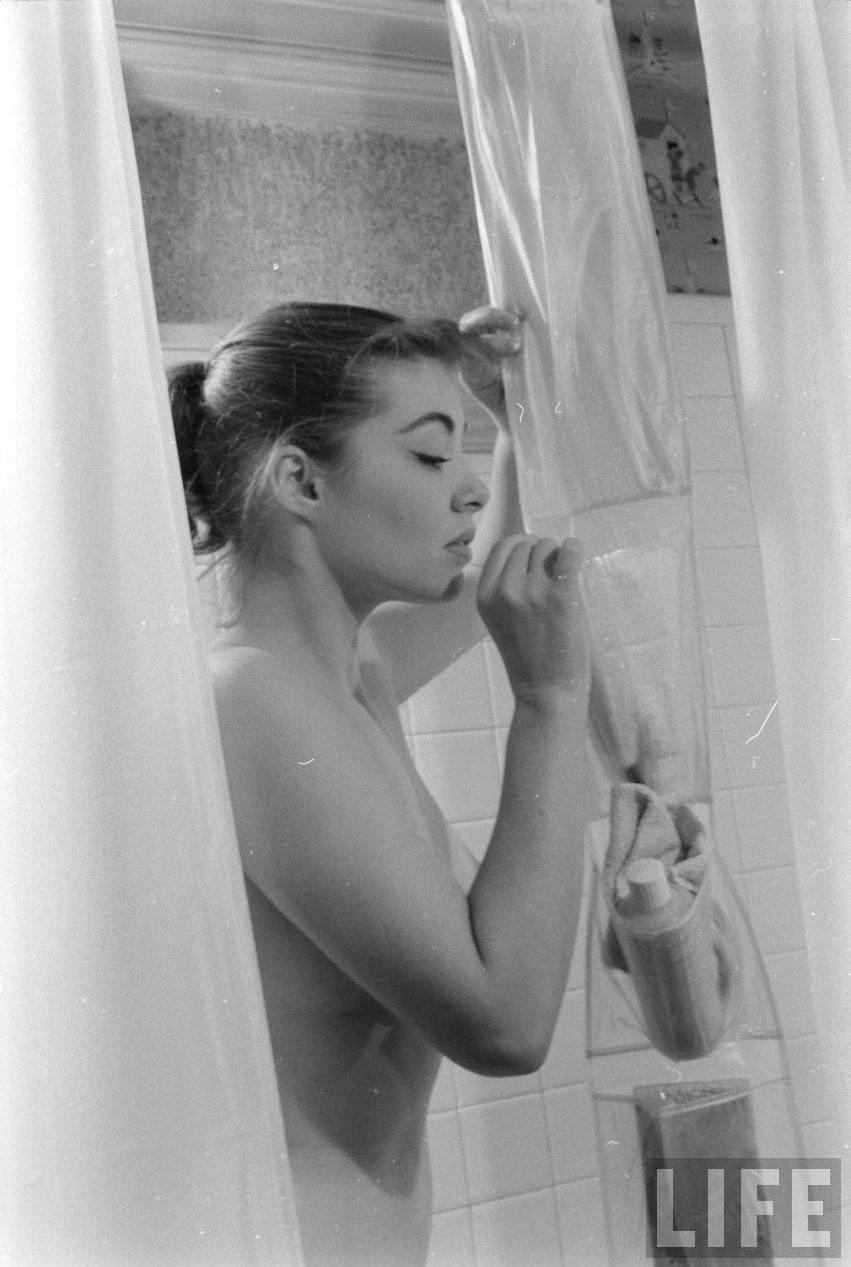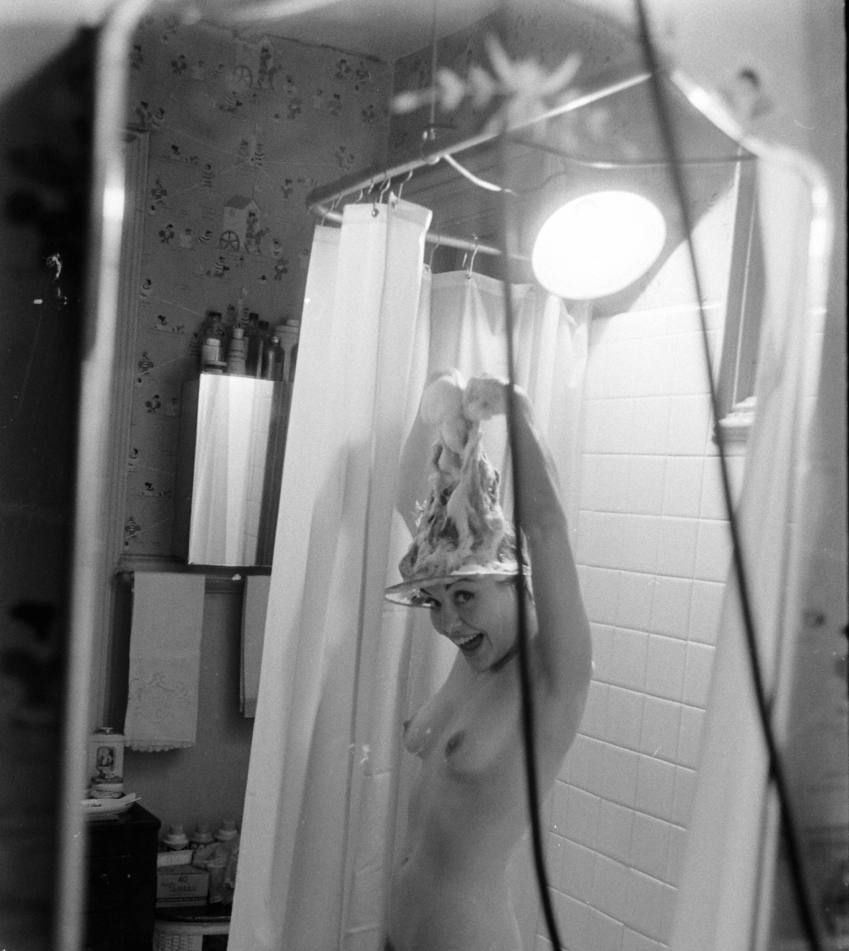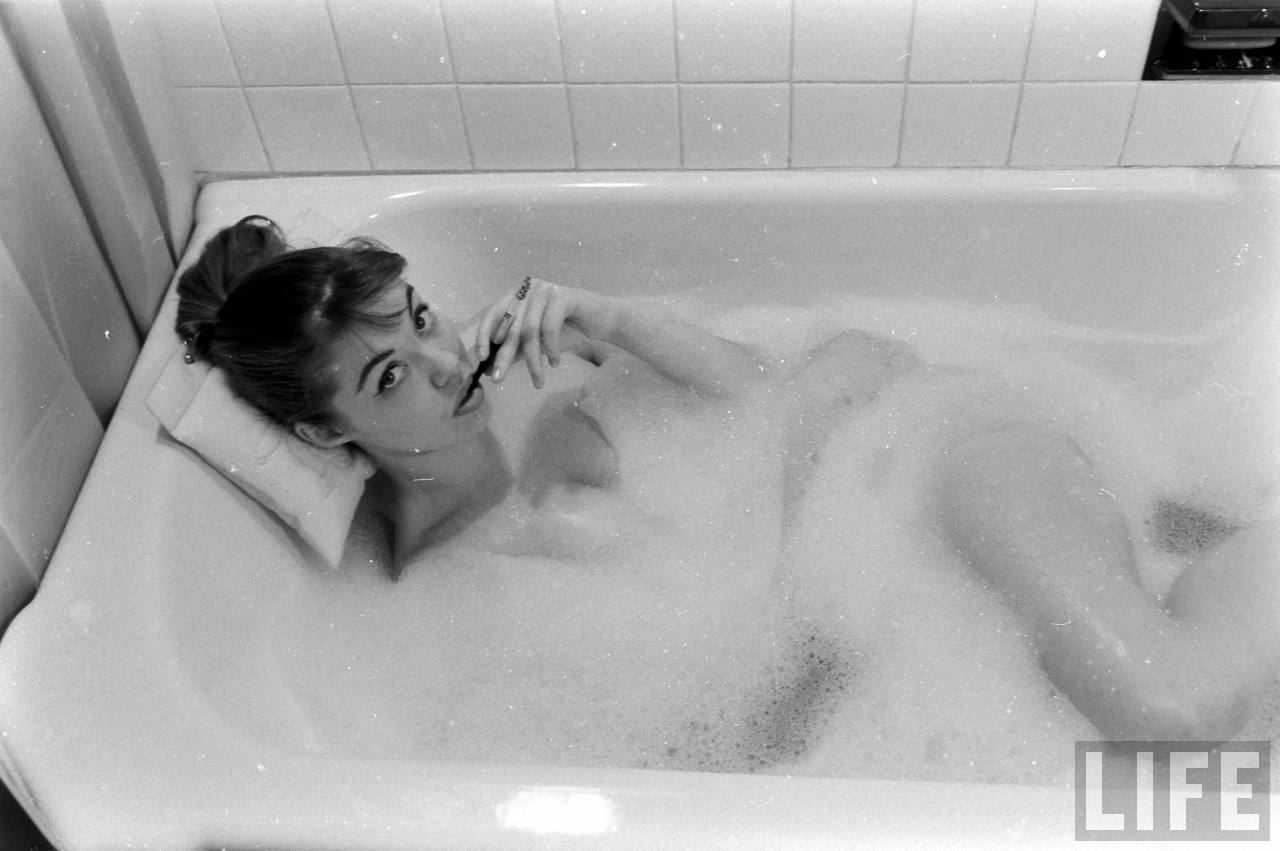 I do wonder what became of our lovely bathroom gadget model. Did she ever catch a break? Or did she return to small town life and put her dreams aside? Does anyone recognise her? I promise it isn't Angie…
Photostory by Peter Stackpole found on the LIFE Archives.