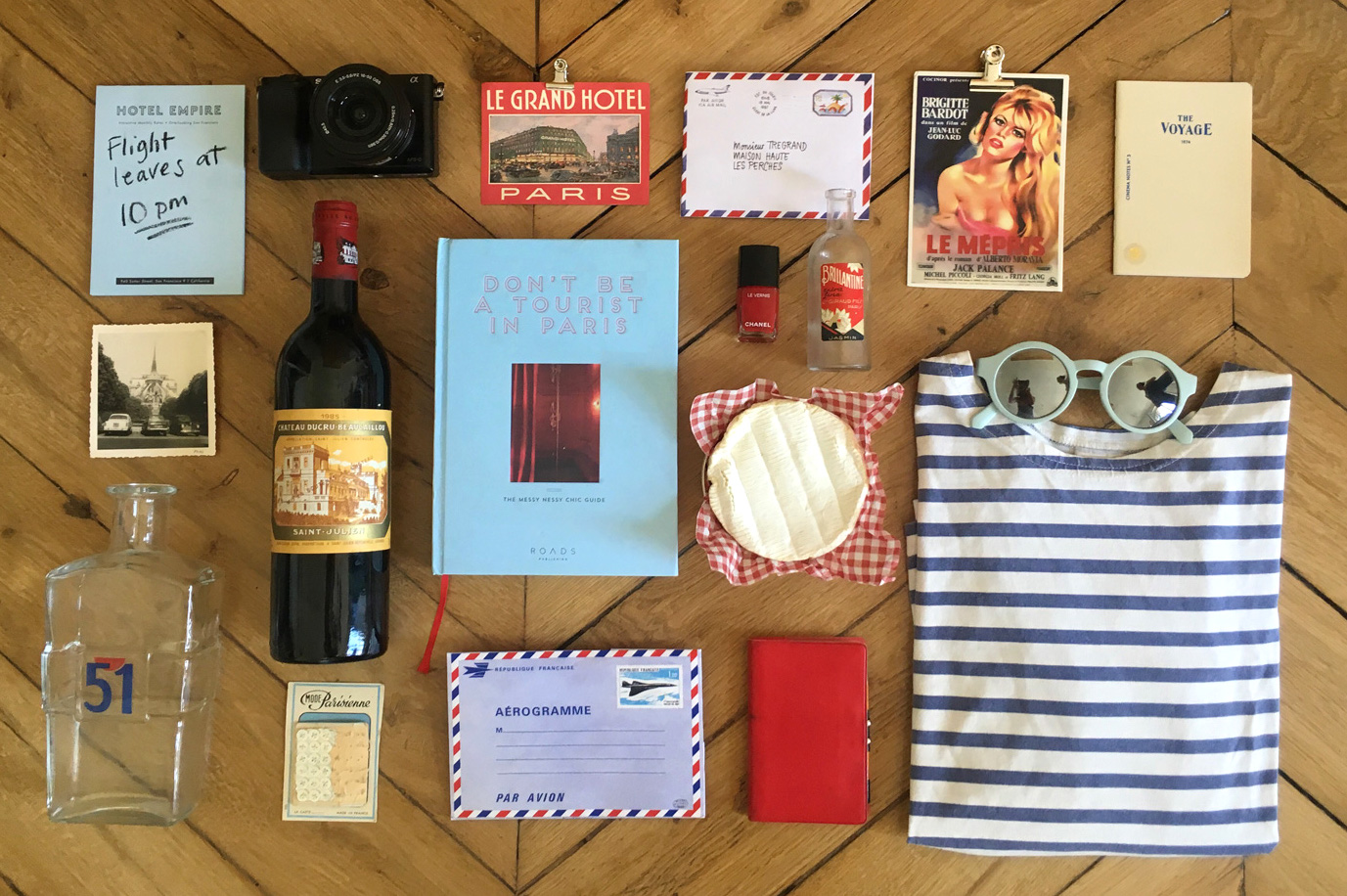 You should have seen the MessyNessy office today, because boy, was it living up to its messy name (get a behind the scenes look here on Insta stories). It was pretty ironic since the goal was to shoot my new book, surrounded by 'things organised neatly'. So that's what you're about to see: ten very tidy portraits of "Don't be a Tourist in Paris", each one giving clues to a different chapter in the book. Enjoy the fastidiously arranged props, imagine the chaos that's just outside of the frame…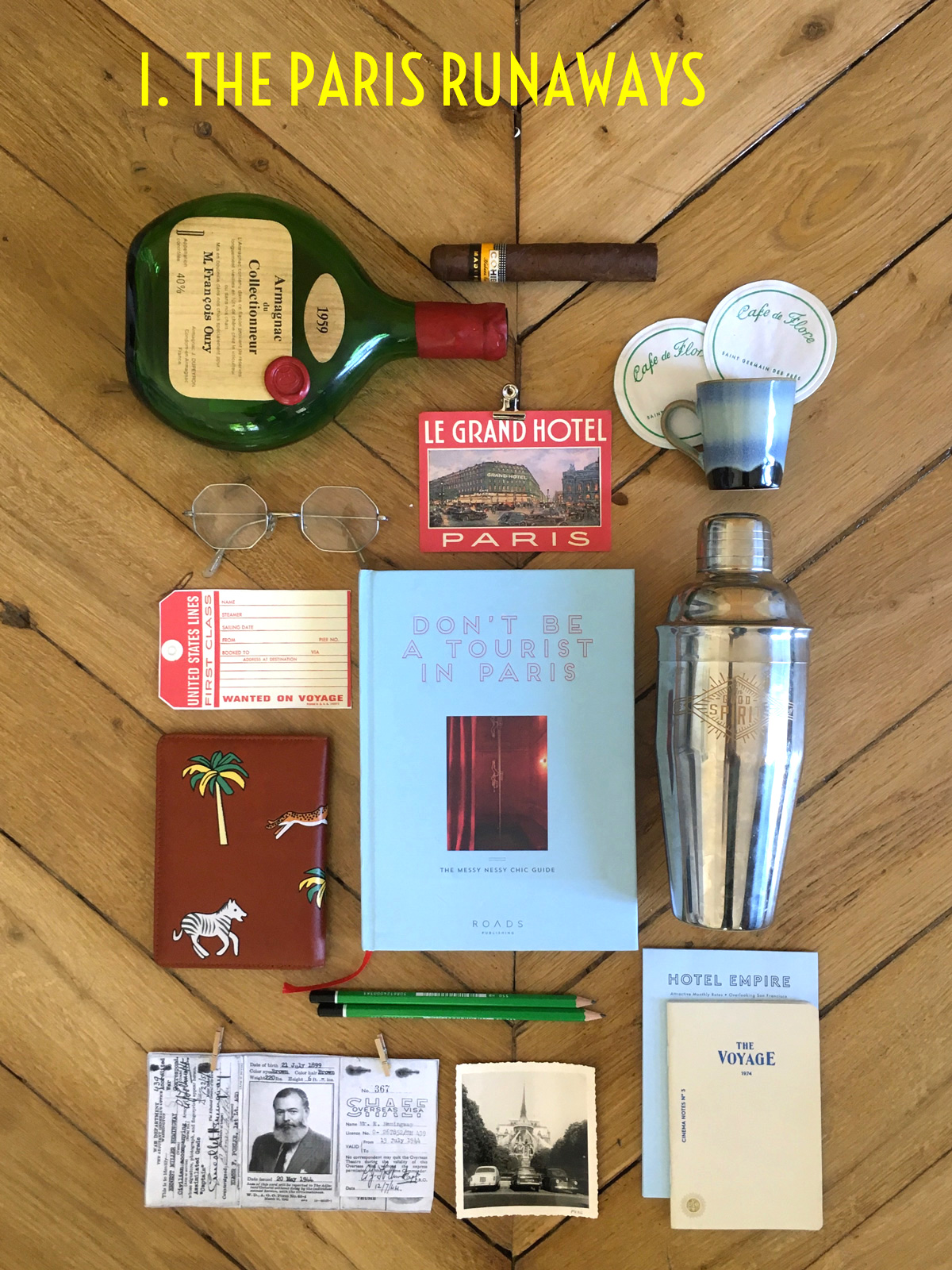 So chapter 1. It's all inspired by the original Paris runaways– the "Lost Generation" of writers and artists and musicians. For this portrait I may have leaned very heavily towards my man-crush (Mr. Hemingway), but this chapter really has anything and anywhere you might need to inspire a wandering bohemian in Paris, from budget friendly moveable feasts and tips on how to survive on very little in Paris, to artist retreats and co-working spaces.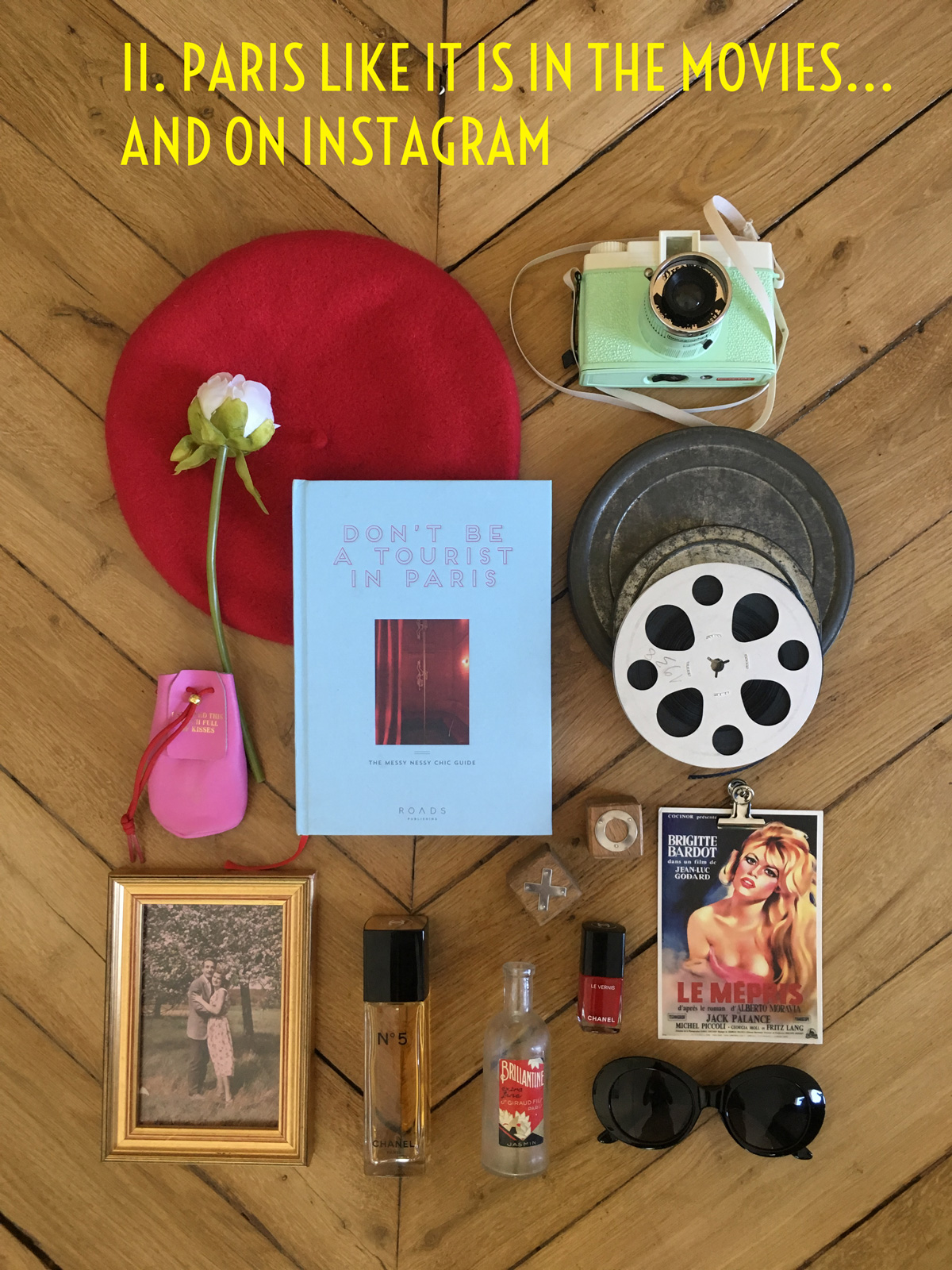 Chapter 2 is pretty much the perfect resource for a film location scout (or a photography lover in search of those instagram-worthy shots). I've also themed a few explorations according to the aesthetic of our favourite actors, directors and films. And of course, since so much romantic movies are filmed in Paris, I thought I'd throw in an extensive guide to finding the perfect date spot– depending on what kind of relationship person you are! Are you a class casanova or a creative and crazy in love?
Ah, yes for those in need of an alternative to major museums with lines around the block. For the easily bored, for the been-there-done-thats, for those with slightly more obscure taste in culture. From cabinets of curiosity to a look inside my Parisian cultural calendar, Chapter 3 should feed your mind and soul a plenty.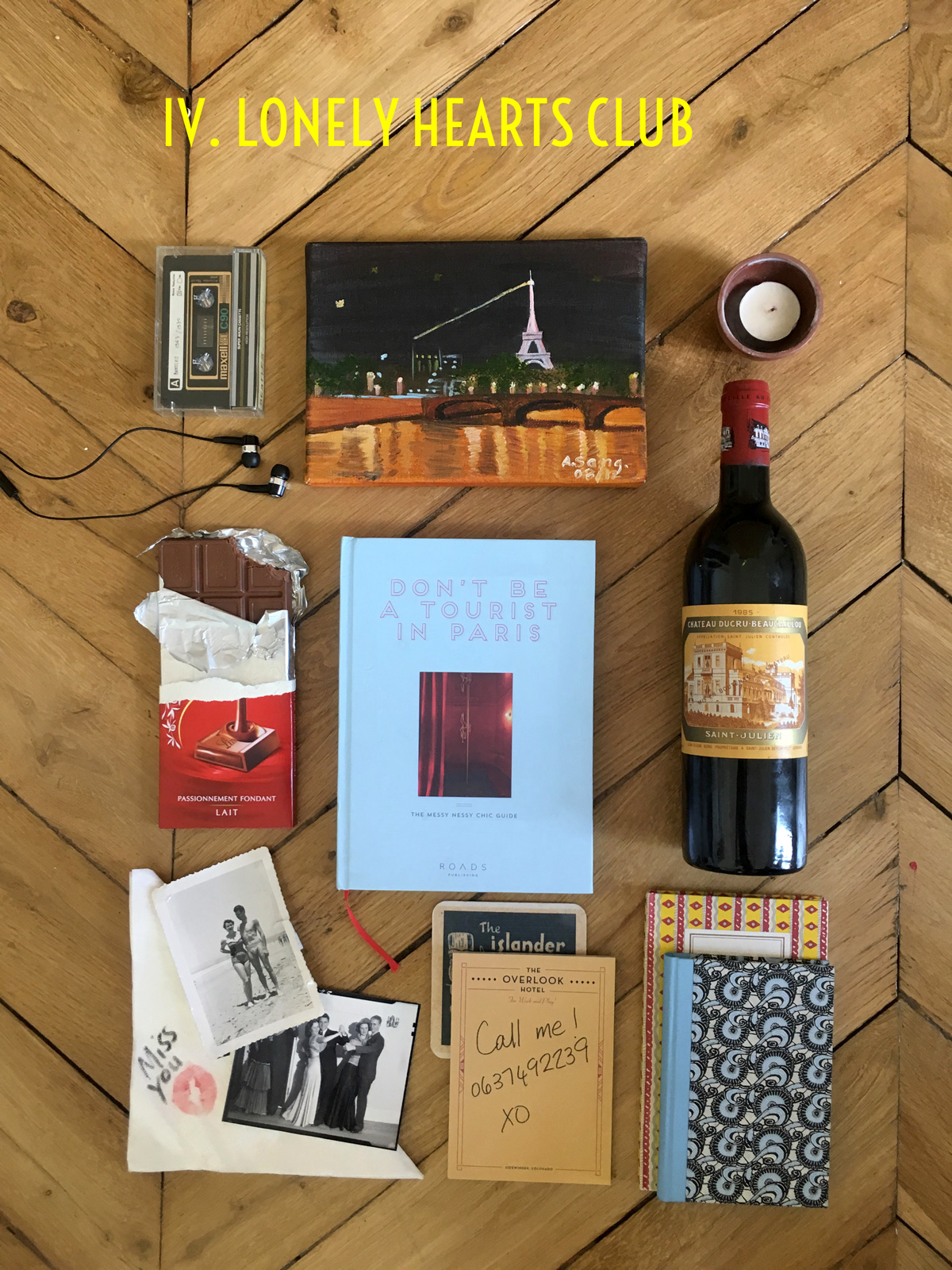 Because Paris isn't just for couples. It's also the perfect city for going it alone. From places to feed a broken heart to my favourite bars to mingle and start up a conversation with strangers– consider me your rebound buddy in Chapter 4.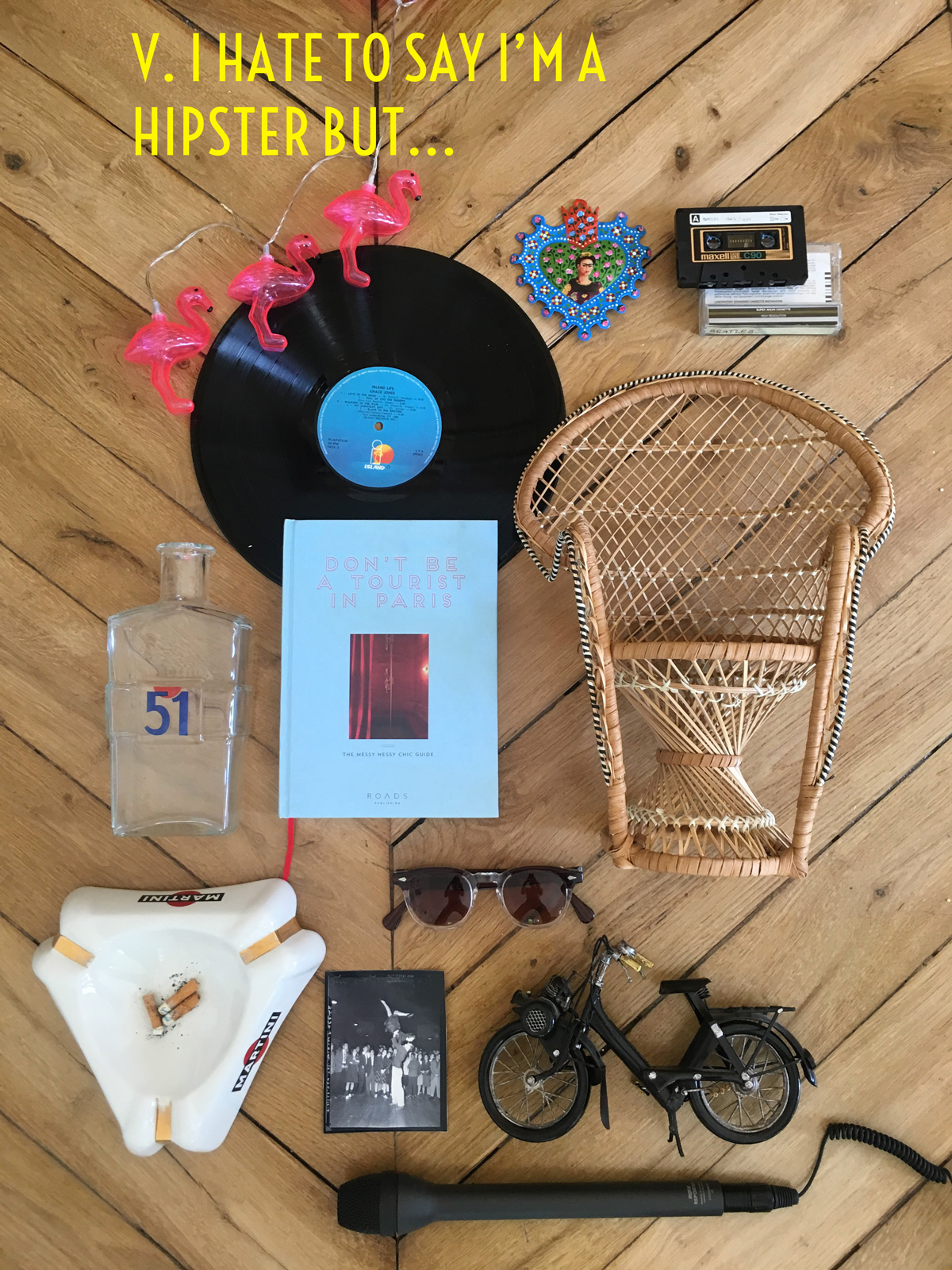 Sometimes, you want to see where the hip young bohemian things are hanging out, and so in Chapter 5, I'm taking you to meet the the urban creatives who are really pushing the envelope with original concepts and to the neighbourhoods that just feel a little bit more rock'n'roll. I'll also take you shopping via my local guide to boutique shopping like a Parisian and maybe we'll go out dancing to a secret disco or two after dark. 
The tiny streets and pockets of neighbourhoods in Paris where you suddenly feel like you've found a portal to a little countryside village in Provence– that's one of the things I love most about this city. So I'm giving you a taste of Parisian French village life, but I'm also revealing all my hidden local gems– from Mom & Pop restaurants that haven't changed in eons to all my Aladdin's caves and secret gardens.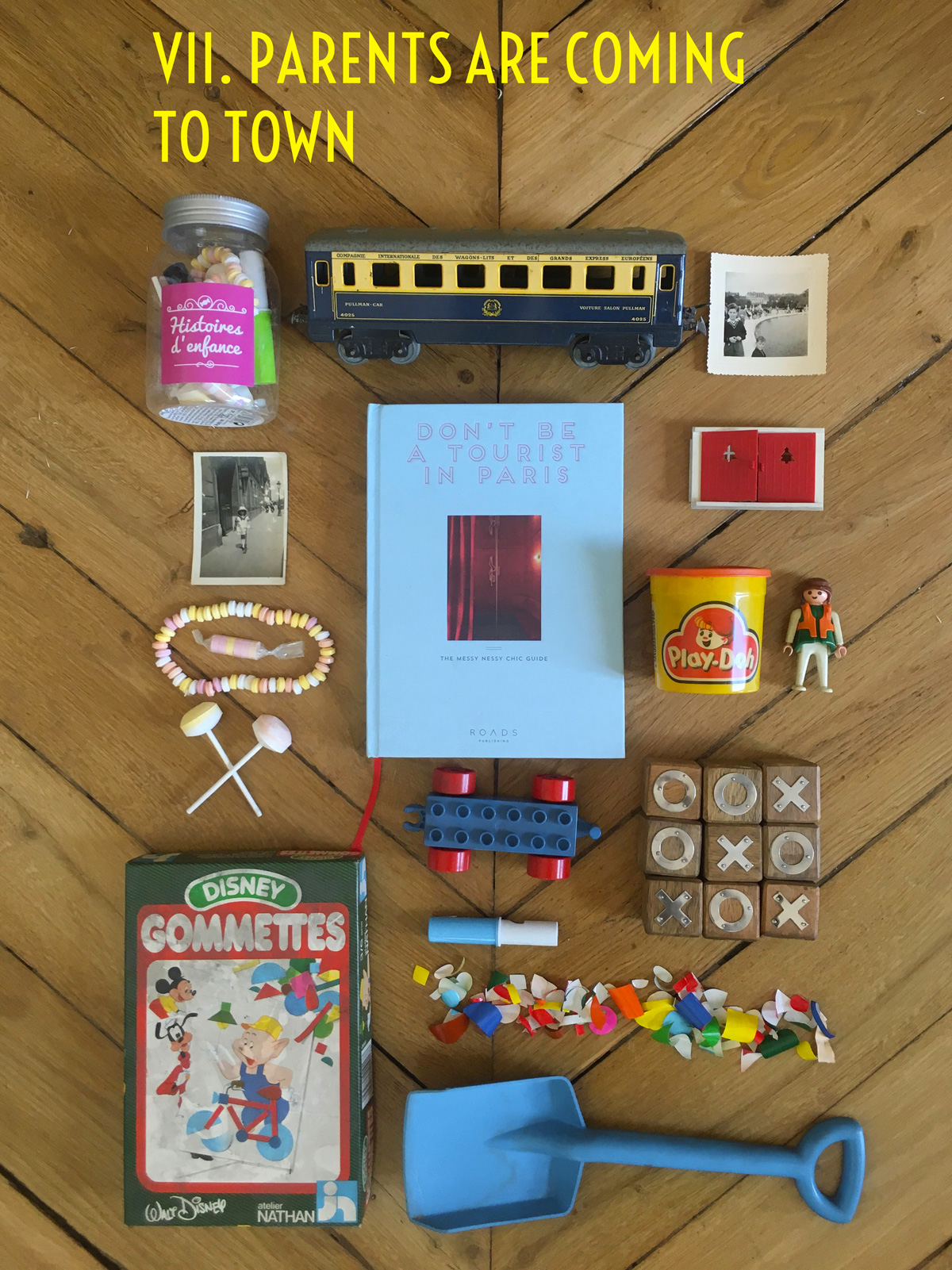 Okay from the looks of this portrait, it might look like Chapter 7 is all about letting a 6 year-old run wild in a toy store, but kids are only just part of it. This chapter was inspired by an ex-pat reader living in Paris who was introducing her visiting family to her French fiancé. The whole gang was coming along, including the little siblings, and she needed to help plan an itinerary for everyone, from her jazz-obsessed Dad, to her thrifty crafts-loving Mom, her teenage brother and little sister. In Chapter 7, I've got the whole family covered.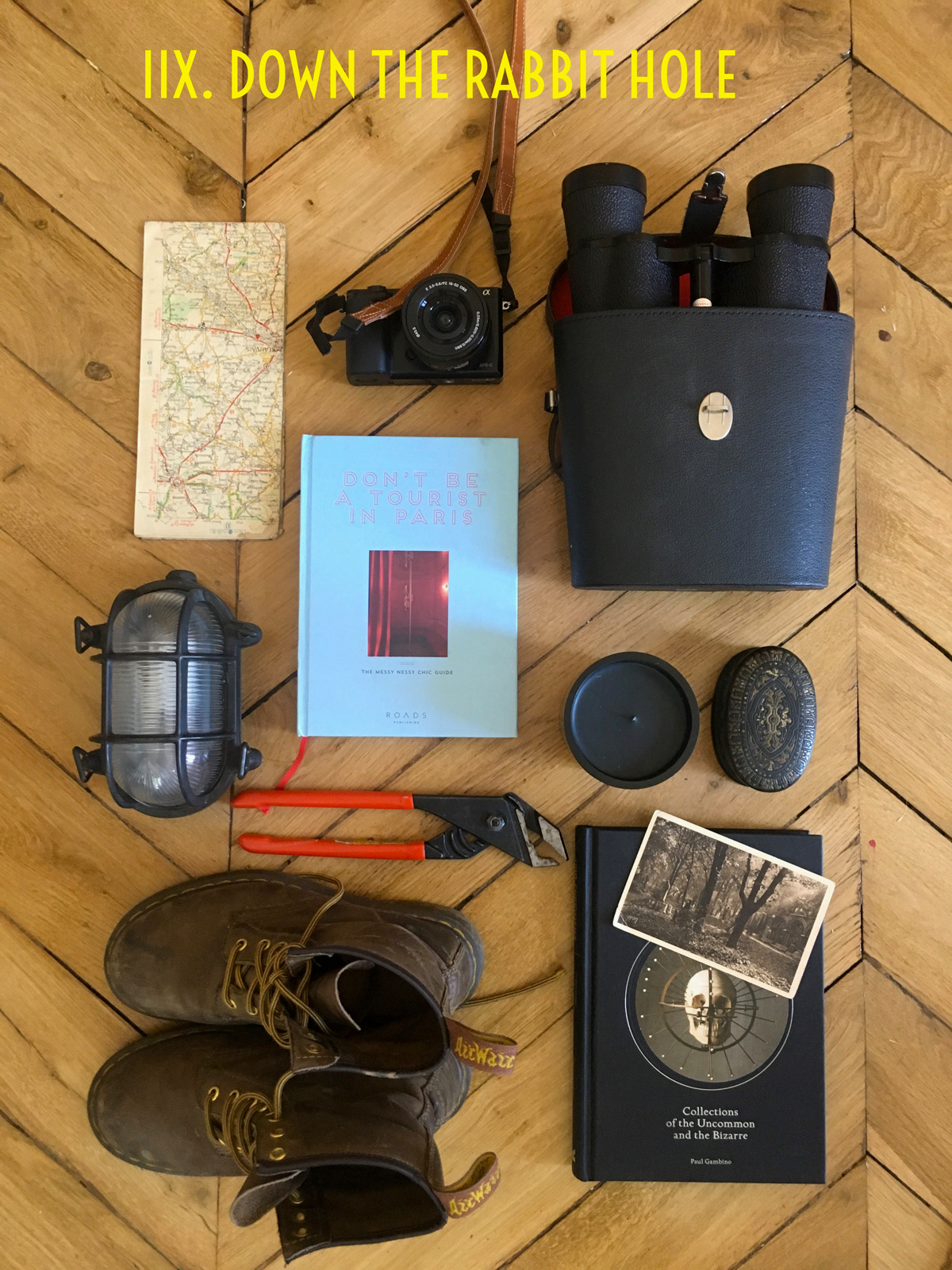 You didn't think I'd write a book and not include urban exploration, underground adventures and abandoned places, did you? Well of course I included all of that, passwords and more. This chapter also includes a few naughty adventures too into scandalous and obscure Paris.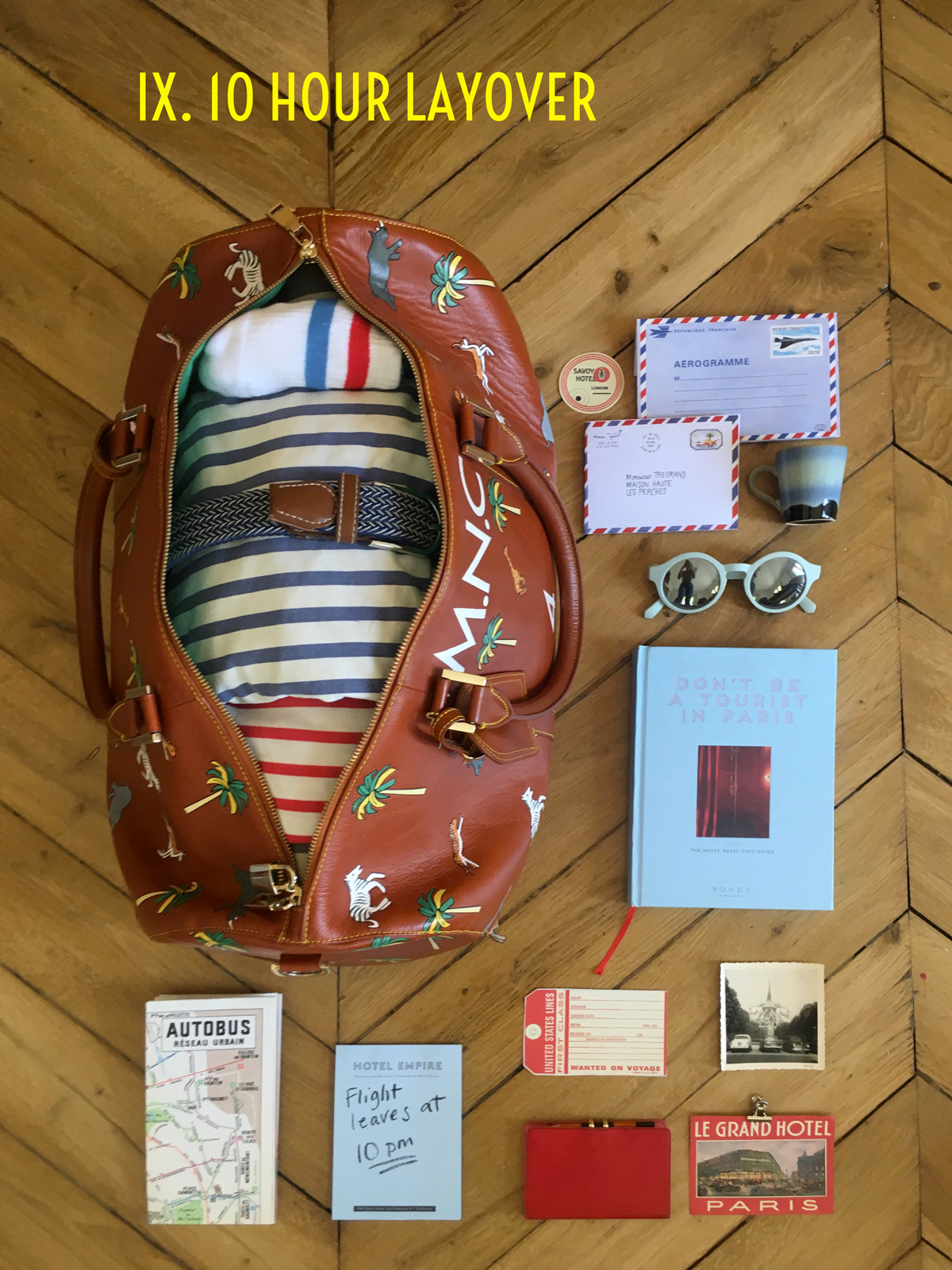 The reader who's email inspired this was literally in town for 10 hours before he had to catch his connecting flight and asked me: if you had 10 hours left in your city, what would you do with that time? This one goes back to the roots of why I fell in love with Paris– and it packs a lot in to these pages.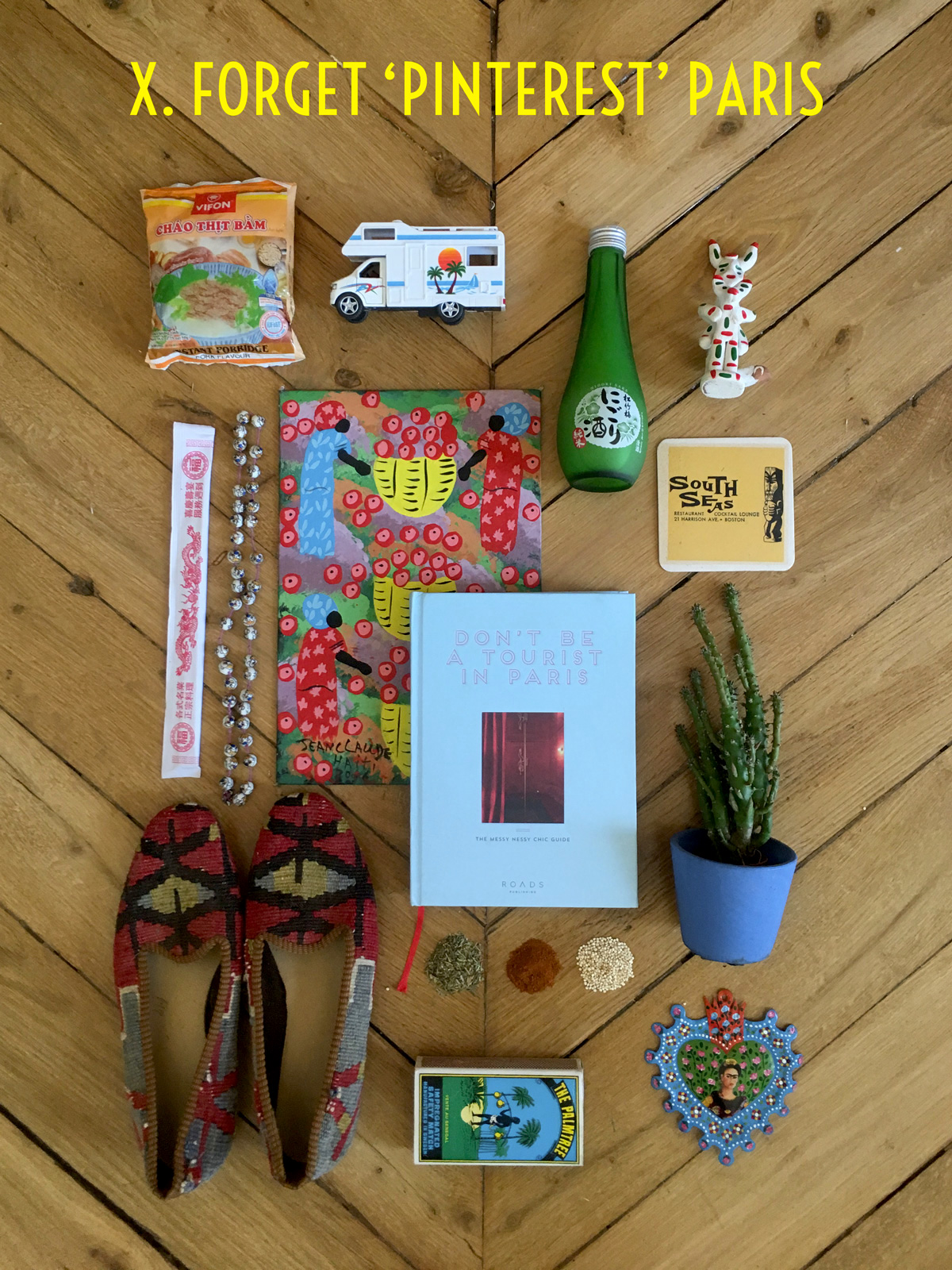 Paris is so much more than cliché perfume commercials with rose-tinted views of the Eiffel Tower and pastel macarons. This is not real Paris. This city is a feast of culture from all around the world. So if you'd like to soak up the true multicultural soul of Paris while discovering some truly hidden gems, this chapter is for you. 
My book "Don't be a Tourist in Paris" is available to be for Pre-Order now! It's time to lift the curtain on Paris.