Like many West Coast settlements, Seattle is a city built on sin. As a logging town and port city their main industry might have been lumber, but the businesses that kept them competitive were the ones that could keep the sailors and other labourers entertained. Madame Lou Graham was a businesswoman through and through, and while she might have been notorious for the business that went on inside her mansion, she was also responsible for financing a lot of the infrastructure that allowed the city to grow into what it is today.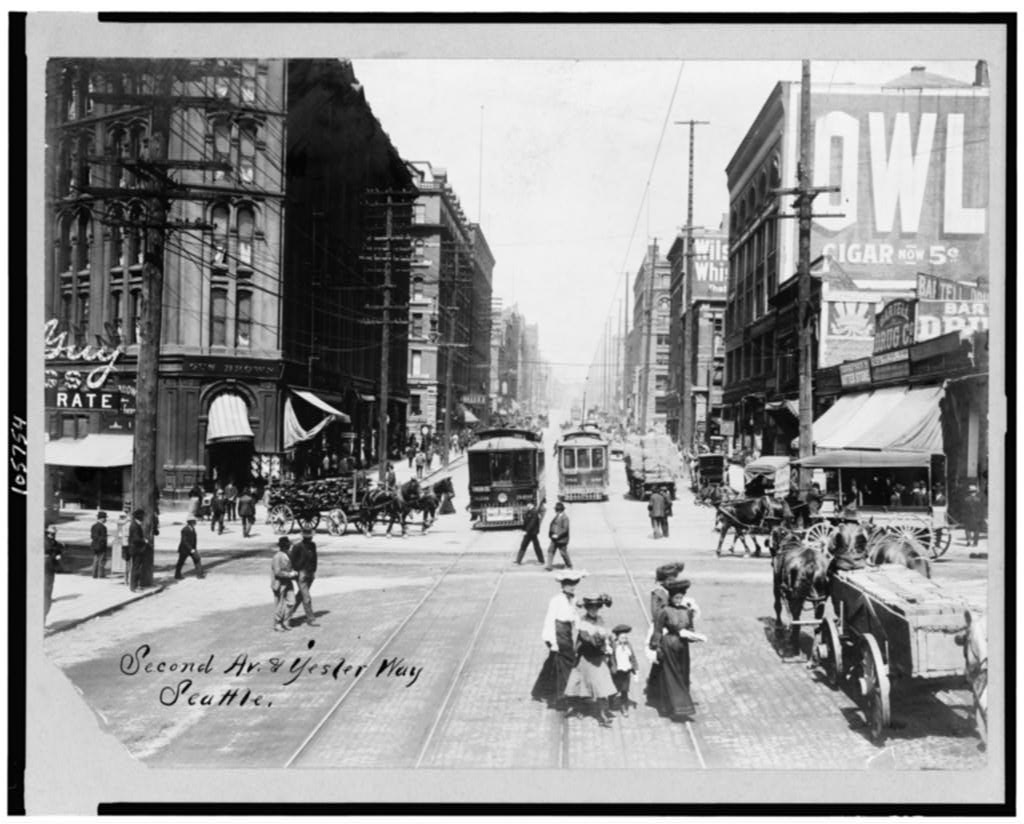 Lou must have been especially good at what she did to have convinced the city leaders to let her set up shop. Just a few years prior to her entering the scene, Seattle had allowed women the right to vote– and it had almost bankrupted the city. Women elected uncorrupted officials who enforced the laws of the land and cleaned up the streets.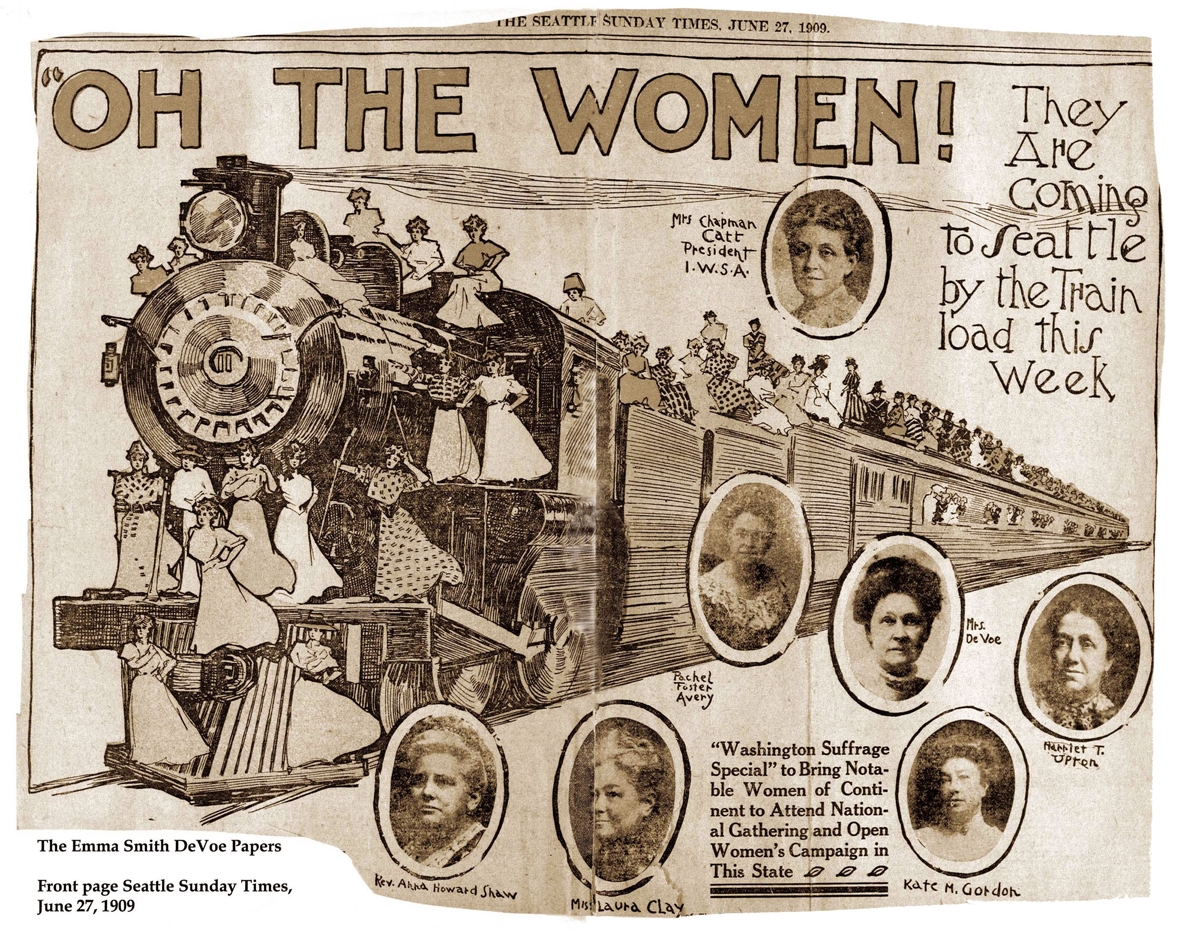 Brothels and gambling dens were shut down, and with them gone, so too were the sailors who frequented them, moving along the coast to greener pastures. Seattle's budget, which relied heavily on fines and licenses from those establishments, disappeared, and the city very quickly revoked women's suffrage, not to make an appearance again until the 1919 constitutional amendment 30 years later.
When she entered the scene in the 1880s the men of the city were set against having to "deal" with women. But Lou convinced them otherwise, she proposed a luxury building for the needs of the finer men in the city. A place to take visiting dignitaries to relax and unwind.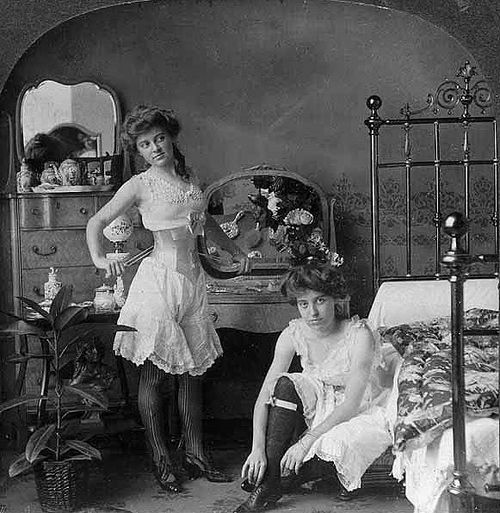 Alcohol was to be available free of charge to anyone on the city council. Set prices were the pinnacle of her plan when women were often able to charge whatever they saw fit. The cost of a night's stay was comparable to that in a local hotel. Lou's ladies declared their occupation on official documentation as "seamstress".
Graham's eventual mansion was one of the finest in the city, on par with the estate's of many of the city's founders. Lou became a prominent land owner and entrepreneur very quickly and her prowess in the trade spread like wildfire.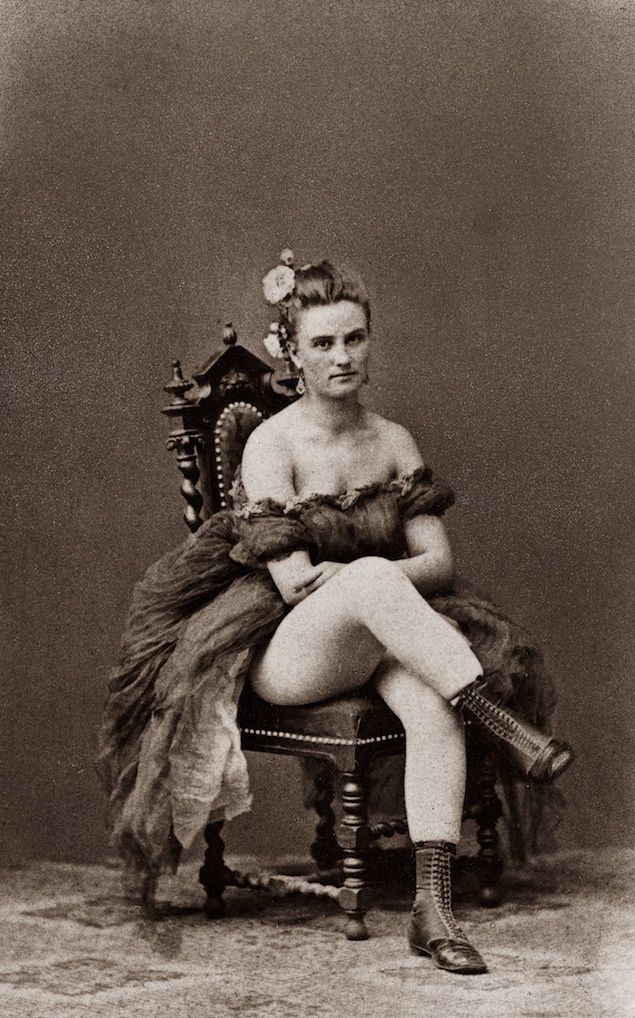 Lou's women were beautiful, well spoken and education. They could speak with proficiency on any number of topics with the men who were their patrons. Lou would advertise her business by taking carriage rides with her ladies, waving at all of the important people they passed on their way. Anyone who was anyone in the city was familiar with the inside of Lou's establishment and many of her ladies.
It was rumored that as much if not more city business was conducted in her parlor than at city hall just a few blocks away. Lou became rich and powerful very quickly and the city relied on not just her funding of government endeavors, but on the success of her line of business.
A historian describes Madame Graham as "regal":
…about five feet, two inches…and at chest height, she was about three feet thick. She went for plumed hats and smart carriages… Lou stood for integrity in her field…and a kind of class that couldn't be matched outside of the other major cities of the world like San Francisco, New York, London, Paris. She was a first-rate businesswoman…[who] invested heavily and profitably in the stock market
Lou was so integral to city politics that when an unknowing police officer accidentally arrested her, Lou was not only found innocent but the mayor was also forced to resign for allowing such an oversight to occur.
With business smarts that extended far beyond her house of pleasure Lou also acquired a number of stocks and bonds, and when an economic downturn hit in 1893. She was able to give out a number of loans that kept many a family afloat and contributed to a number of causes, from subsidising the building of battleships to donation of a quarter of a million dollars to a school. Despite the generous donation and her valiant contributions to the education of the city's youth, she never did get a school name after her.
Although Lou owned a number of properties, Seattle has torn down much of its original architecture and the only building of hers that survives is her brothel at 3rd and Washington in the city's historic Pioneer Square. Built to serve the community, the building continues to do so now, housing the Union Gospel Mission. No one is exactly sure how she died in 1903– official reports claim she died of an ulcer, while others suspect she died of suicide, a drug overdose or syphilis. Just two months earlier, she had left the city as one of it's wealthiest citizens, ultimately exiled by new laws put in place that made her line of business near impossible to continue.