Maybe you've heard of Gibsonton (aka Showtown), the winter haven for carnival performers near Tampa, Florida, home to side-show performers like Priscilla the Monkey Girl and the Alligator Man, where post office counters were lowered for the convenience of little people. Less well-known, though, is El Jobean, which catered more to circus folk—and required an invitation from Daredevil Suicide Simon.
It started nearly a hundred years ago, when Joel Bean, a lawyer from New England, had a vision of the perfect city on the banks of the Myakka River: hexagonal circles, central plazas, and 100'- wide boulevards with Spanish Revival architecture.
He first called the area "South Boston", after his hometown, but later renamed it. With a little rearrangement of the letters of his name, "El Jobean" was born (which sounded sufficiently Spanish), and he billed it "The City of Destiny."
A hotel, a post office, and a train depot was built. Lots were sold. Things were looking pretty good for old Joel Bean—until the Great Depression hit. He struggled to keep his dream afloat: first catering to fishermen at his 28-room hotel, now named the Grand Hotel and Fishing Lodge, then lending the property for a critically panned Hollywood film that cast Florida as French Indochina. Unfortunately, none of this could save Bean's utopia, and by the mid 30's, the circus moved in. 
Bean sold the hotel to Leo "Suicide" Simon, known as the "Human Firecracker." He would climb 150' into the air, douse himself in gasoline, set himself on fire, and dive into a 6' pool of water. Sometimes he'd place sharpened stakes around the small pool or set the edges on fire to add to the excitement. 
Later, he re-named himself the "Human Bomb": he'd lock himself into a coffin-like crate with two sticks of dynamite and light them. And escape! Another stunt was to propel himself 1500'  into the air and then parachute down to earth. There's a great article on his act in the March 1950 issue of Popular Mechanics.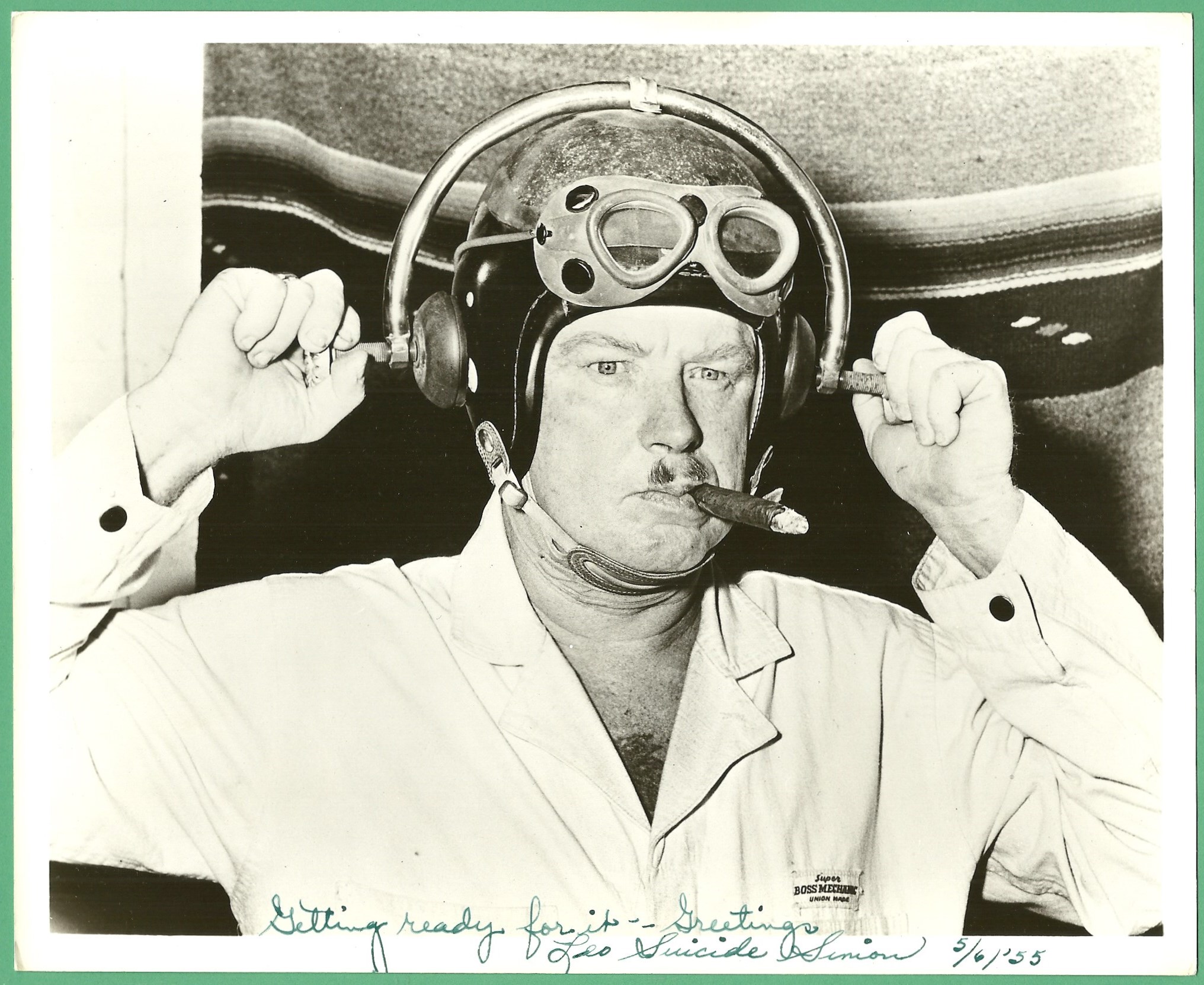 Suicide Sam would perform all around the country but come home to his hotel in the off-season. There, he fished in the river and hunted alligators in the Everglades—and pretty soon, his circus friends joined him, all hanging out in the Grand Hotel and Fishing Lodge.  Among these were the "Great Wallendas" and scaffolding for aerial acts and tightropes were constructed around the property, along with ladders for high dives. 
Incredibly, Suicide Sam died peacefully in 1972, but his hotel remains (or the remains of his hotel remains). While the nearby Bean Depot Cafe, which serves excellent bean soup (of course) and offers live music, the Grand Hotel and Fishing Lodge has been sitting uninhabited and unloved for decades now. 
Light pours through the broken roof, but otherwise, it's dark in there, awaiting a new band of misfits to revive the old Grant Hotel and Fishing Lodge.