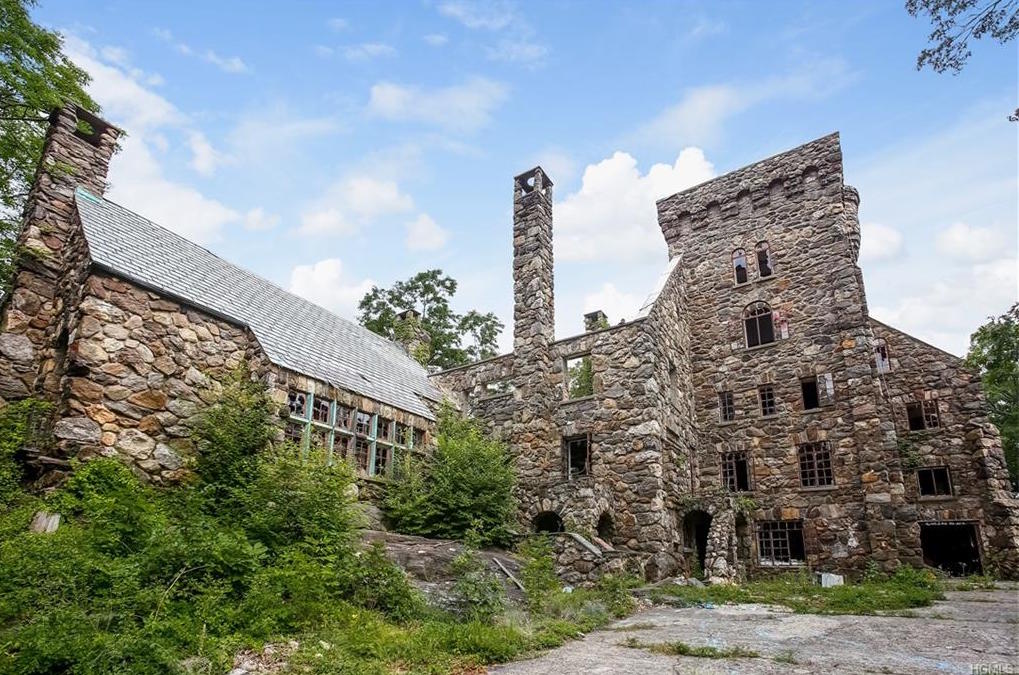 Abercrombie & Fitch– that slightly irritating brand for college kids whose preferred choice of footwear is flip flops all year long. But thanks to this historic house recently hitting the market, I've discovered there's a slightly better story behind Abercrombie & Fitch.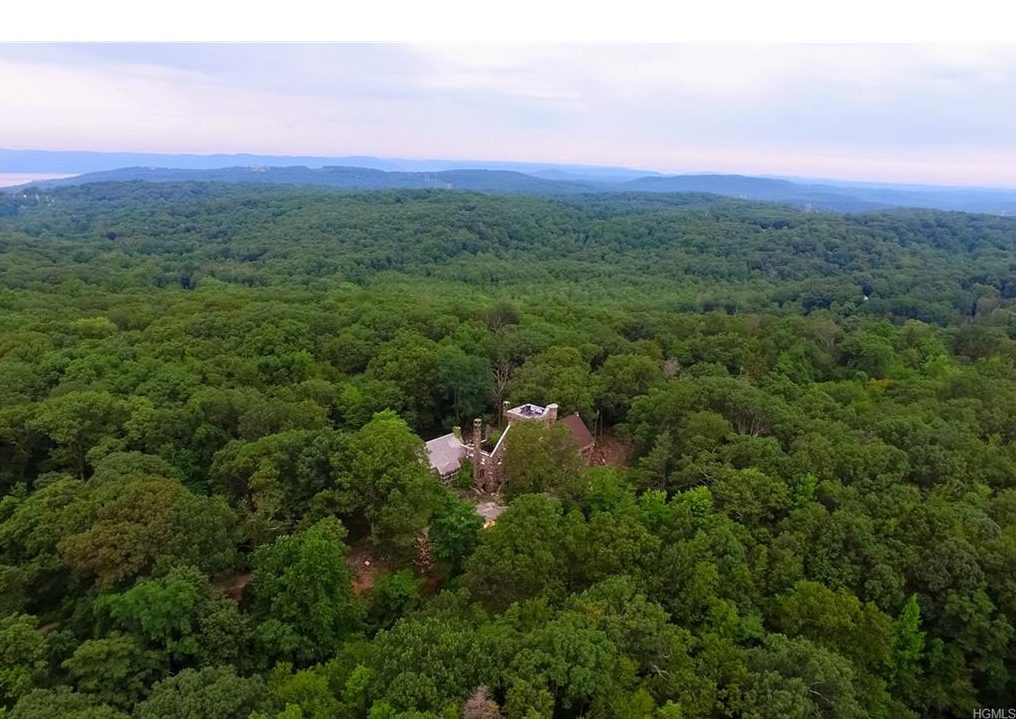 David Thomas Abercrombie was a true adventurer. Born to Scottish immigrant parents, he first trained as a civil engineer to begin his career mapping out routes for southeastern US railroads through remote mountainous and forest terrain. He travelled alone in the wild for weeks, getting by with very basic 19th century outdoor equipment. It was this first-hand experience that lead him to establish the Abercrombie Company, producing and selling the kind of high-end hunting, fishing and outdoor living equipment and accessories that met his own needs. Of course he wasn't alone in his requirements, and it wasn't long before other adventurers such as Ernest Hemingway, Theodore Roosevelt, Amelia Earhart and Richard E. Byrd all started coming to his store in downtown Manhattan for their explorations and safaris and daring expeditions across the globe.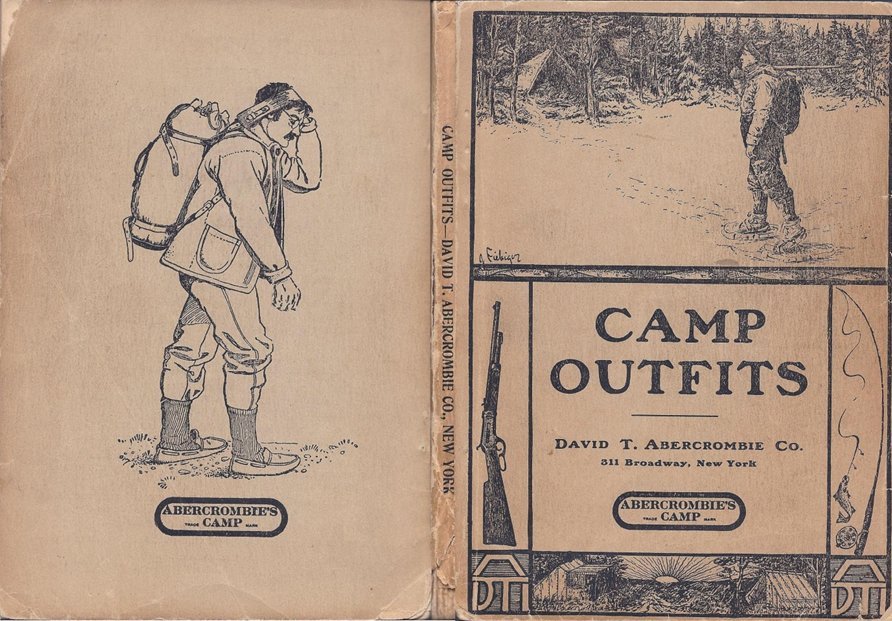 Hemingway shopping at Abercrombie & Fitch?! Well doesn't that put the brand in a whole new light.
Strategically located at 36 South Street near the banks and offices of Wall Street, Abercrombie had a wealthy clientele from the start, including a real estate developer by the name of Ezra Fitch. He was Abercrombie's most devoted customer, a keen outdoorsman who spent his leisure time yachting, climbing and fishing in the Catskills. Bored with his profession, he convinced David to collaborate with him to set up a firm that would bear both their names.
It didn't take long for the new partners to begin disagreeing on absolutely everything. Abercrombie wanted to keep the brand true to its origins, catering to the adventurous outdoorsman, while Fitch wanted to expand the company to the general public. By 1907, Abercrombie quit the company and established the David T. Abercrombie Company at 311 Broadway, which did well selling quality goods to explorers and sportsmen for a while, but the war was looming. Being the adventurer and patriot he was, David put his business aside and pursued a military post.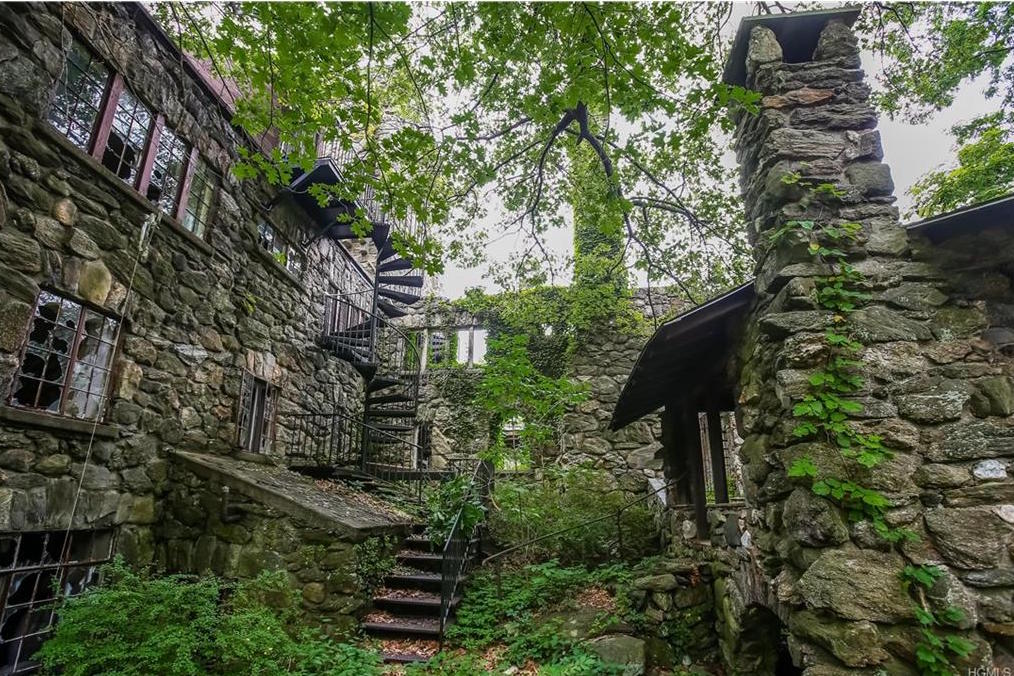 By the time he retired in the mid-1920s, he and his wife Lucy decided to buy property in Westchester County, which is where Elda Castle comes in. Together, they built a rustic but elaborate home that reflected their love of the outdoors and David's ancestral Scottish roots. Resembling a typical tower house of medieval Scotland, Elda was built on granite and other natural stone found on the land.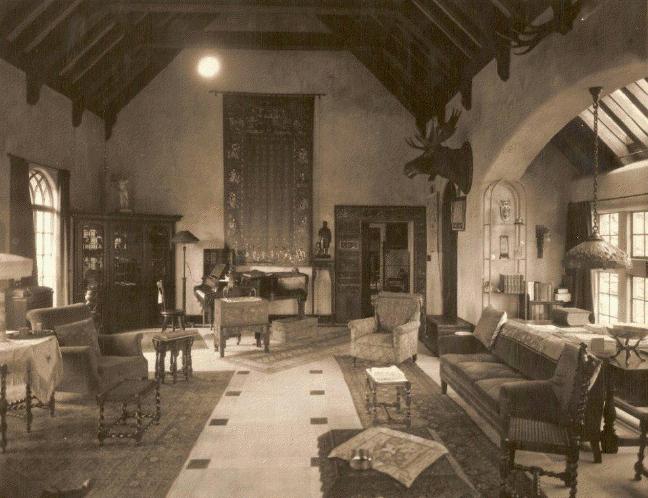 In the tower, there was Mr. Abercrombie's Gun Room, housing his incredible collection of antique hunting rifles. The 22 acre property with views of the Hudson River also included a firing range which David allowed the local police to use for target practice. Very well-liked in the community, he also happened to take up the post of a police commissioner for the nearby Town of New Castle.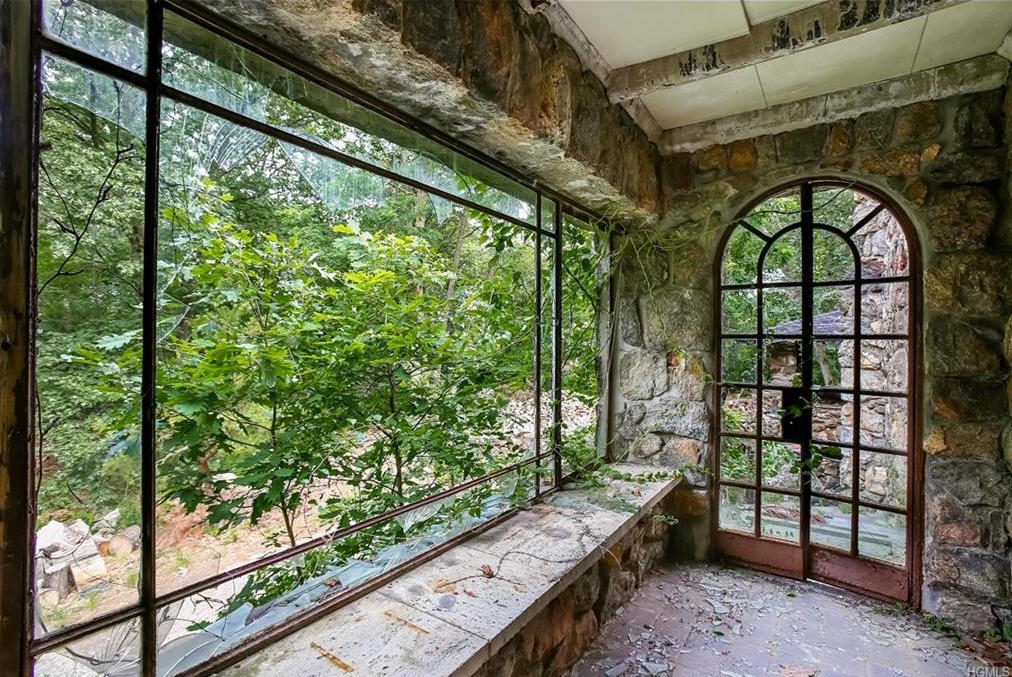 So now to find out what happened to this place. When Abercrombie died, his wife left the property and it was unoccupied for several years before being sold in the early 1940s to a company doing research on paints. It's speculated there might have been an explosion on the property around this time in the open area where the dining room once stood.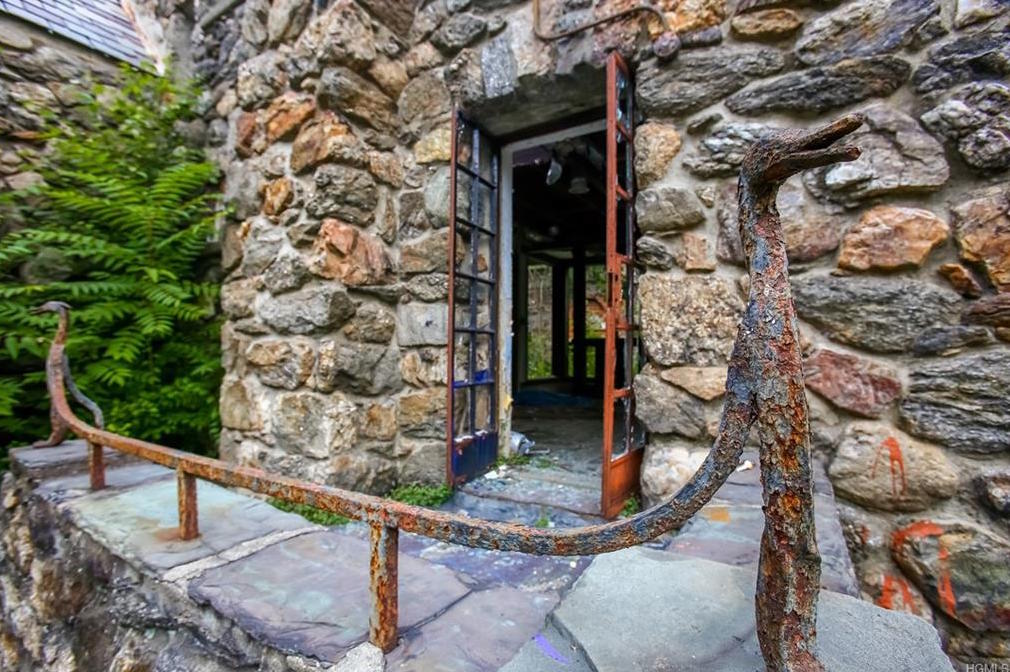 After WWII, it was left empty again for a decade, inviting vandals who poured paint on the marble floors and setting fire to several rooms and generally causing the bulk of the damage. It was purchased in 1964 for $15,000 by the President of a Scientific Company based nearby who tried to restore the house and ultimately failed, at great cost. Next up to try their luck with Elda was the son of then J.P. Morgan Chair, Dr. Lamont and his wife who bought it for $1.5 million. When he died in 1995, his wife tried to convert the house into a conference and retreat centre, calling it "Half Moon Foundation Castle." It didn't last very long and by 2011, she had sold for $3.75 million to an investment group. It's remained empty ever since and lo and behold, today it's back on the market.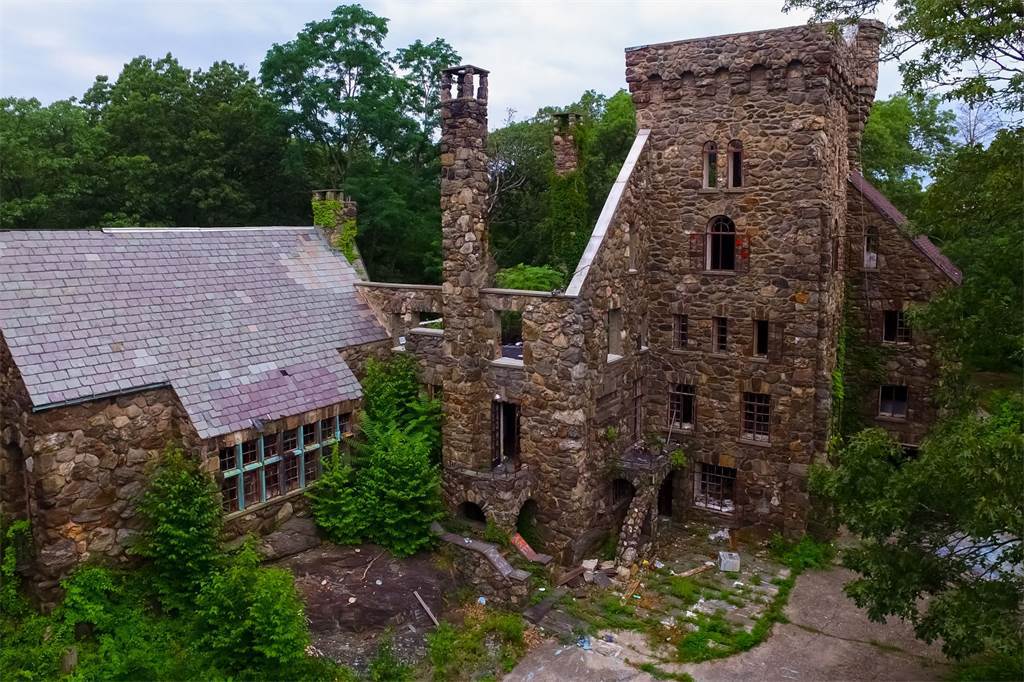 Can you save Abercrombie's adventure castle? It'll cost you $3.6 million to start with. The listing is here.