1. Underwater Works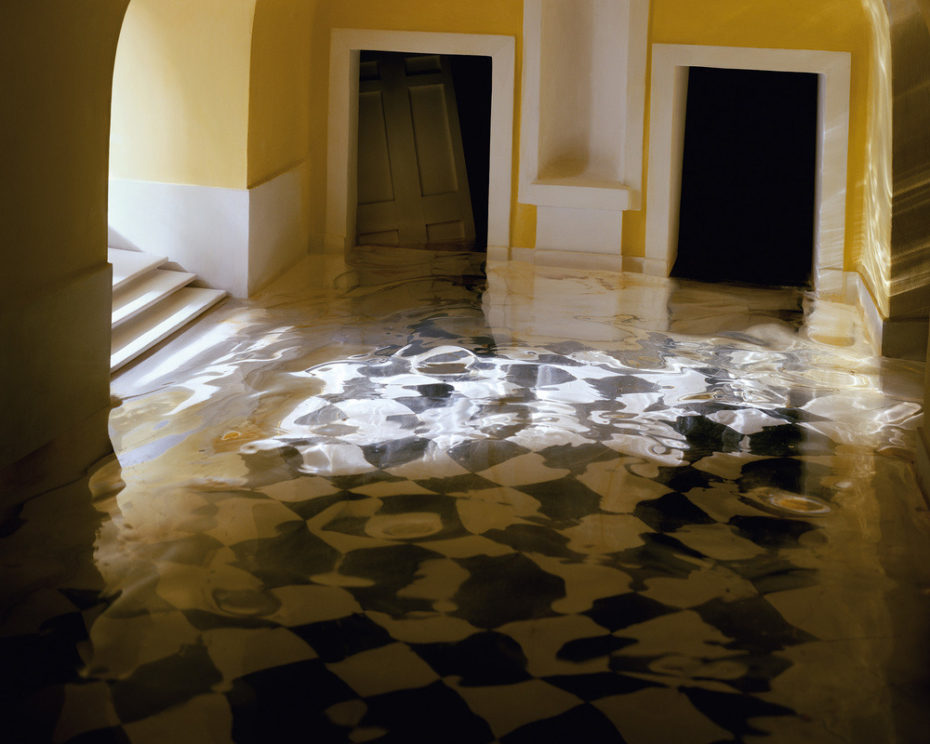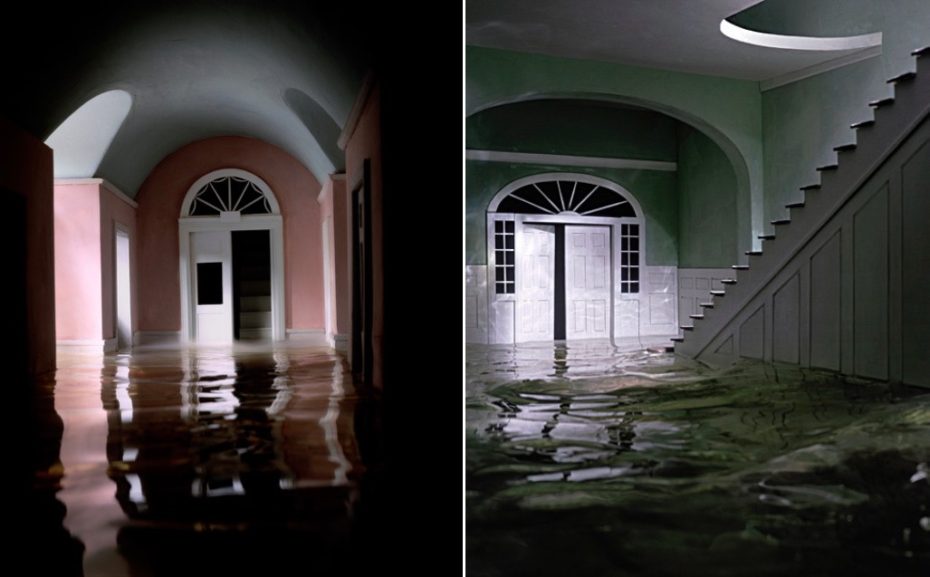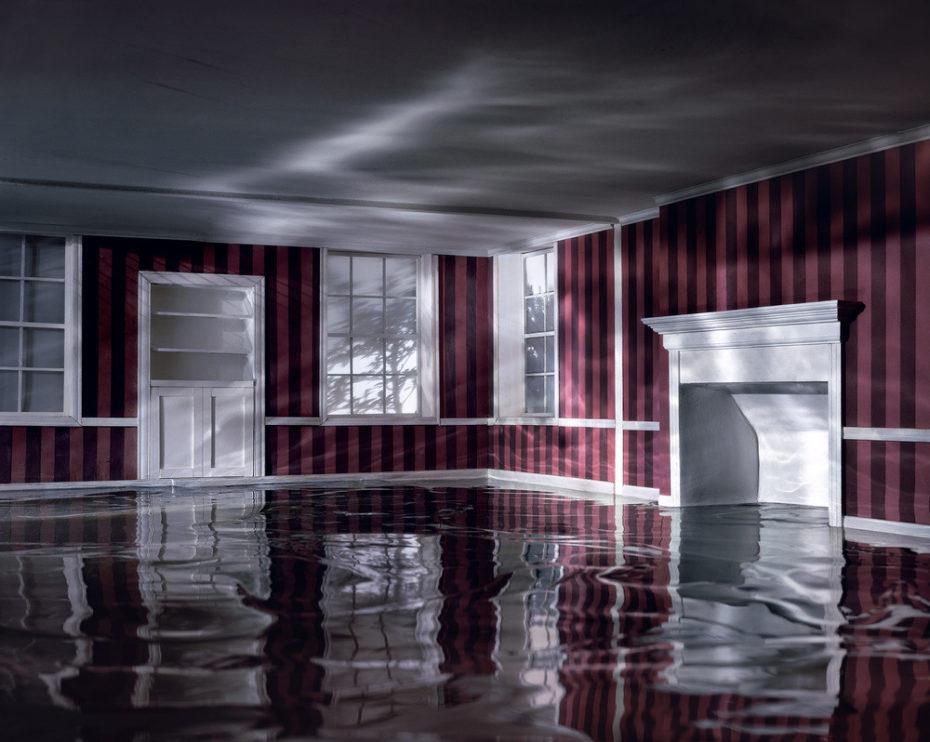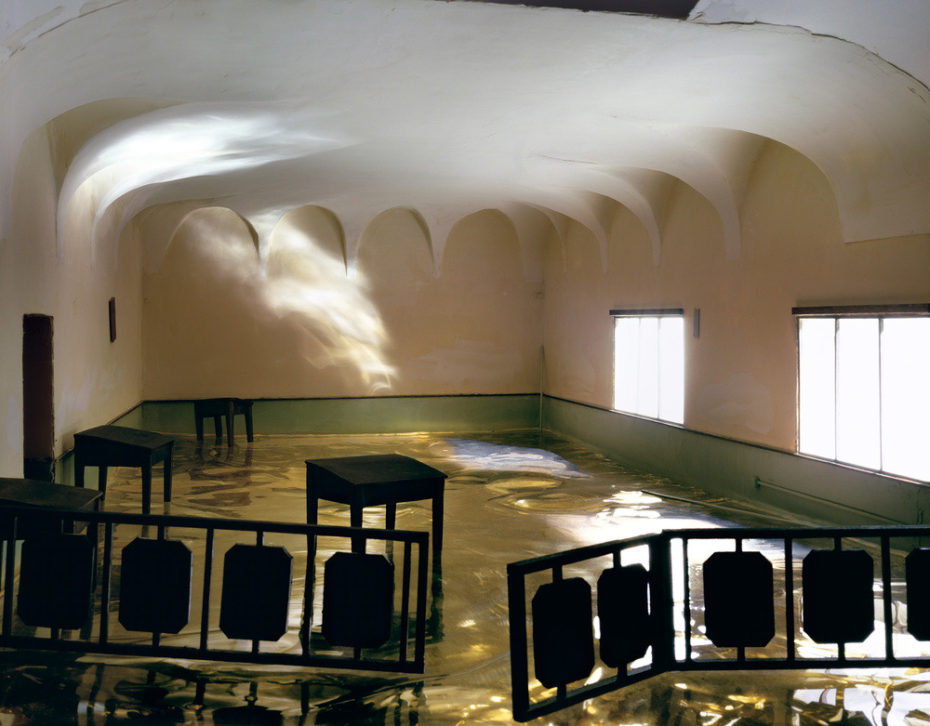 By photographer James Casebere.
2. Beneath Antarctica's Sea Ice






Whoever you are, whatever you do, your job is almost certainly boring as hell compared with the researchers who spent the last six weeks diving beneath Antarctica's sea ice to study alien life forms on the ocean floor.
Found on Earther.
3. Studying the Moon in Idaho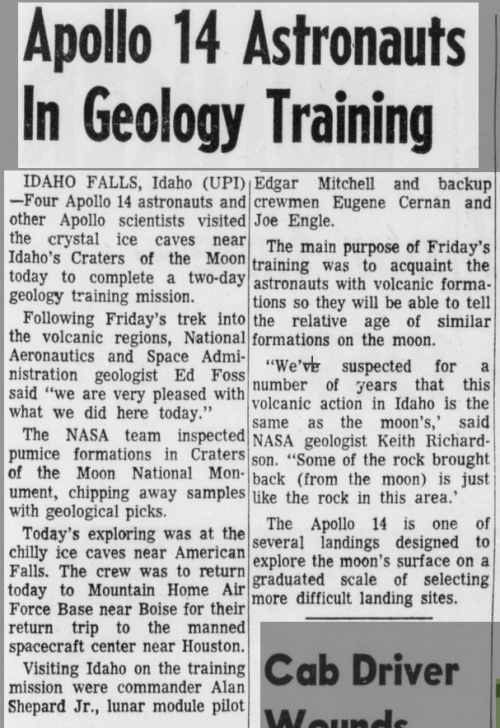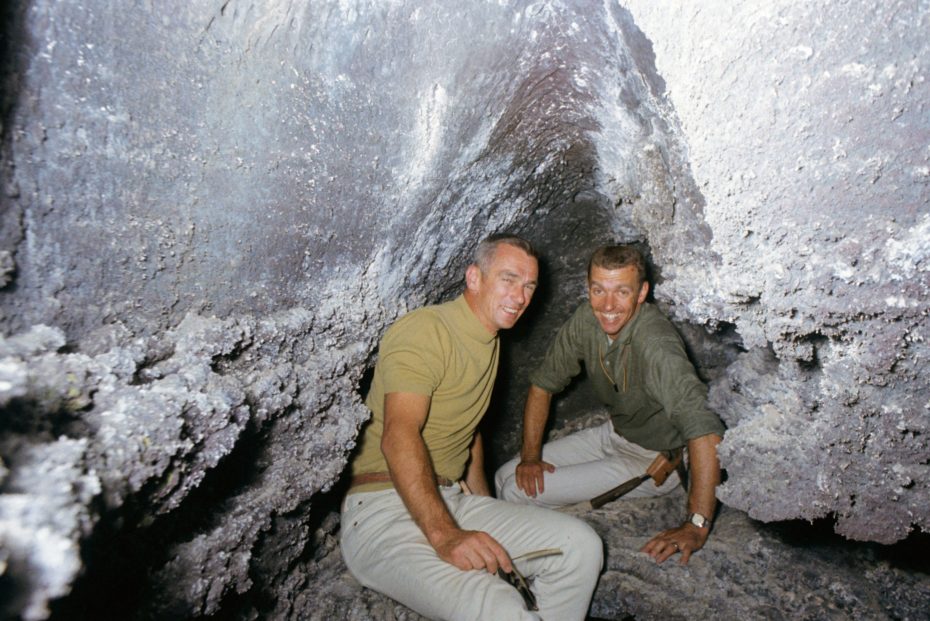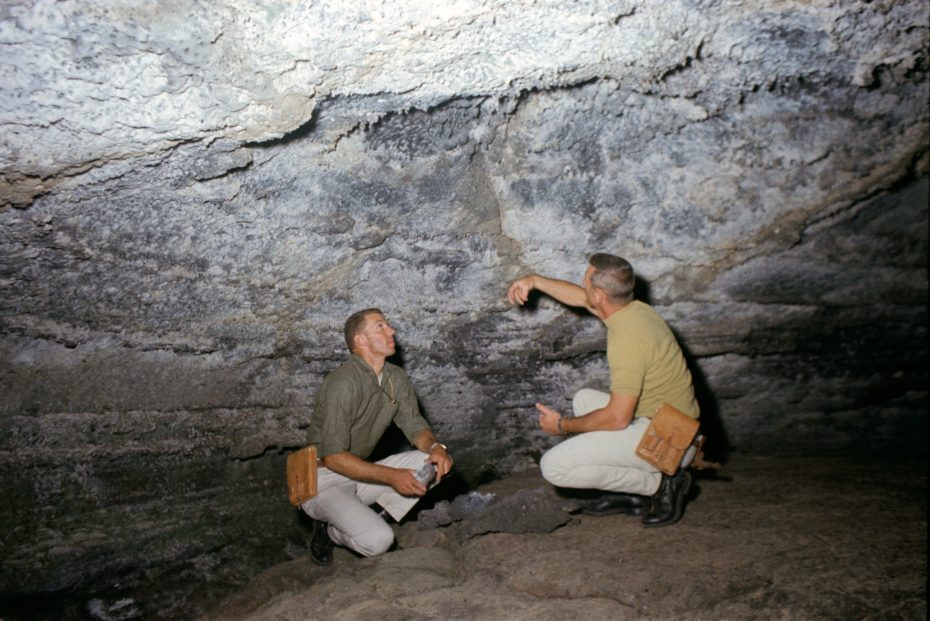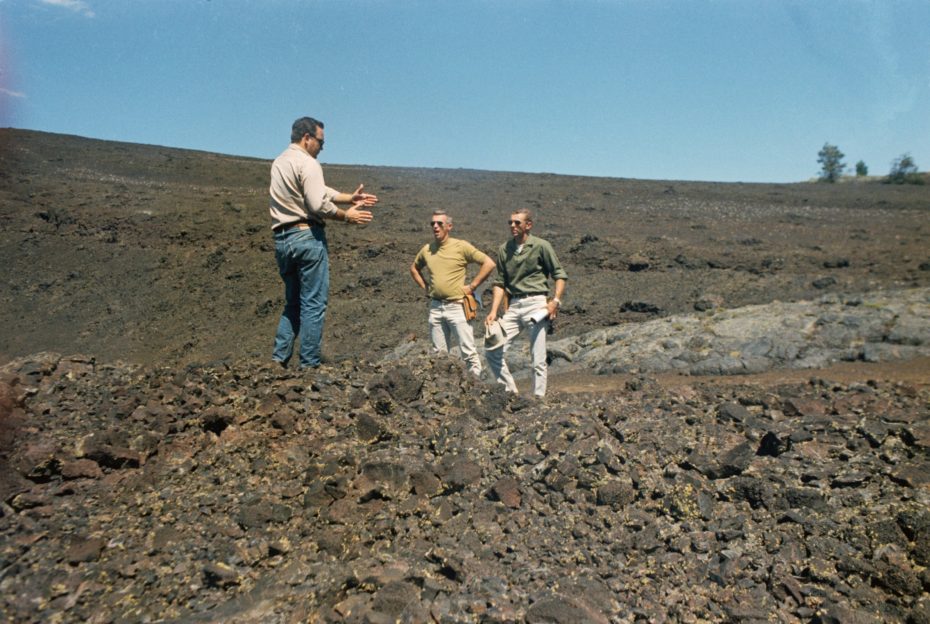 Craters of the Moon National Monument in Idaho is an 83-square mile scenic and scientific area of basaltic lava flows, volcanic cones, craters and other features of recent volcanic origin. Al Shepard and Ed Mitchell, and backup crewmembers Joe Engle and Gene Cernan of Apollo 14, pictured on a geology field trip at Craters of the Moon, Idaho, 22-23 August 1969.
Found on the Apollo 14 Image Library.
4. The Ghost Town of Sprucemont, Nevada

Once a thriving company settlement, the ghost town of Sprucemont, Nevada reflects that rise and decline of many Old West mining communities. One of those settlements, the first of many established on the mountain after 1869 when lead and silver was discovered there.

Some 200 people are estimated to have been living there at the time, although some reports claim a far higher number, which 'Forgotten Nevada' believes believes was likely for "promotional purposes". The now-ghost town's corporate owners wanted to entice more people in, after all, though by 1873 the Ingot Mining Co. had gone bust.

The September 9, 1872 edition of the Sacramento Daily Union, wrote that "…Sprucemont is the business point of the district, and for a new mining town it is one of the most substantially built in Nevada." 
The paper optimistically estimated the town's population at as many as 700, up from only 50. Traces of the abandoned mining town still remain amid the haunting Nevada wilderness.

Found on Urban Ghosts Media.
PS. Have you been watching Netflix's new western Godless? If you love a good western I highly recommend it.
5. The mystery of John F. Kennedy's brain went missing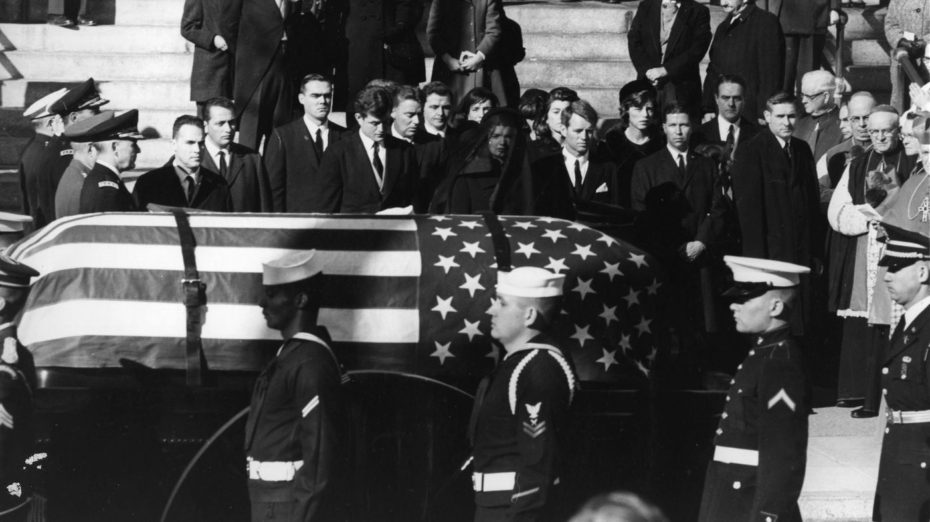 John F. Kennedy's brain was removed and stored in the National Archive after his autopsy. The brain was subsequently lost and remains missing to this day.
Found in an article by The Guardian, "The president's brain is missing and other mysteriously mislaid body parts."
6. Death Begins at 40. (Forty miles per hour, that is.)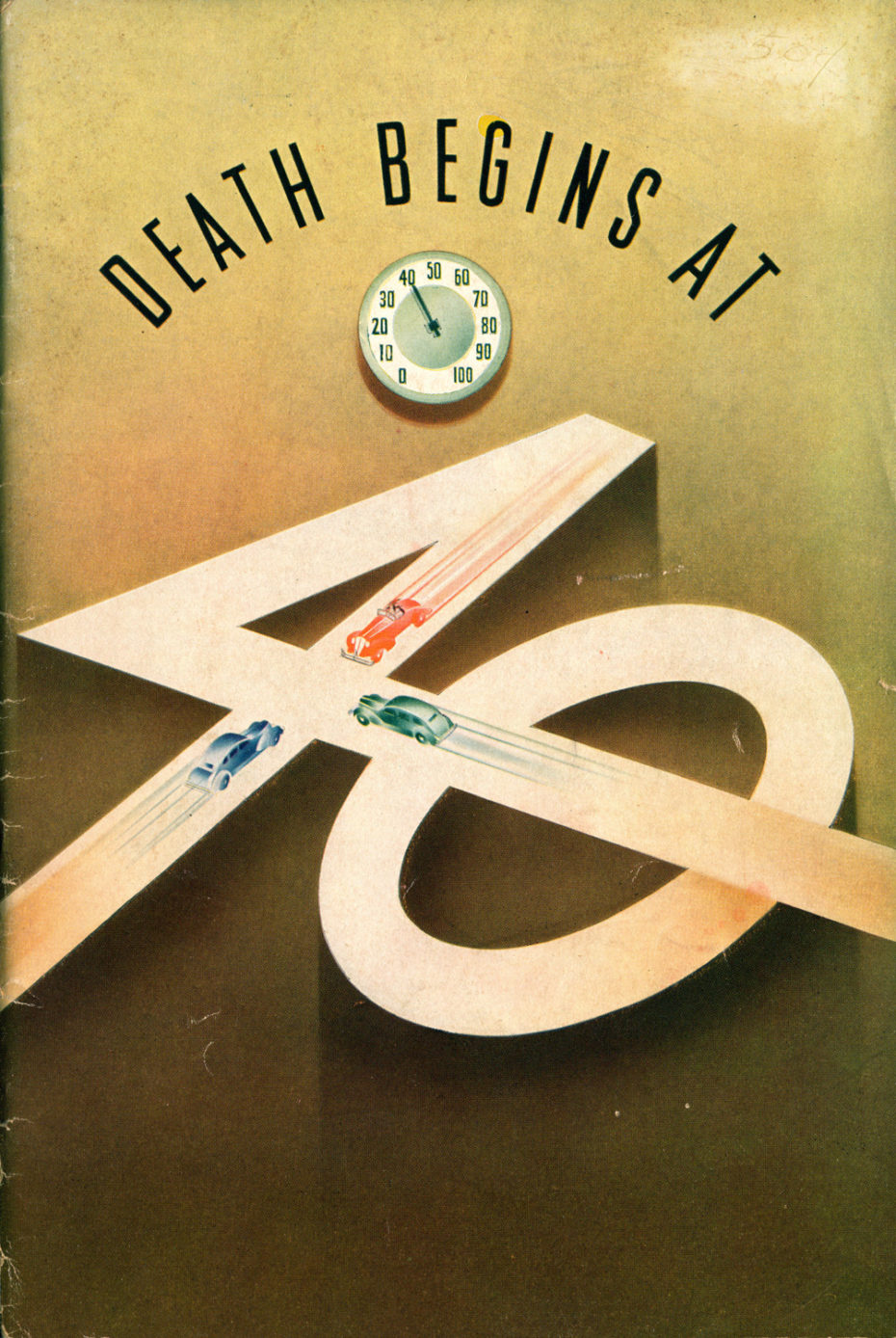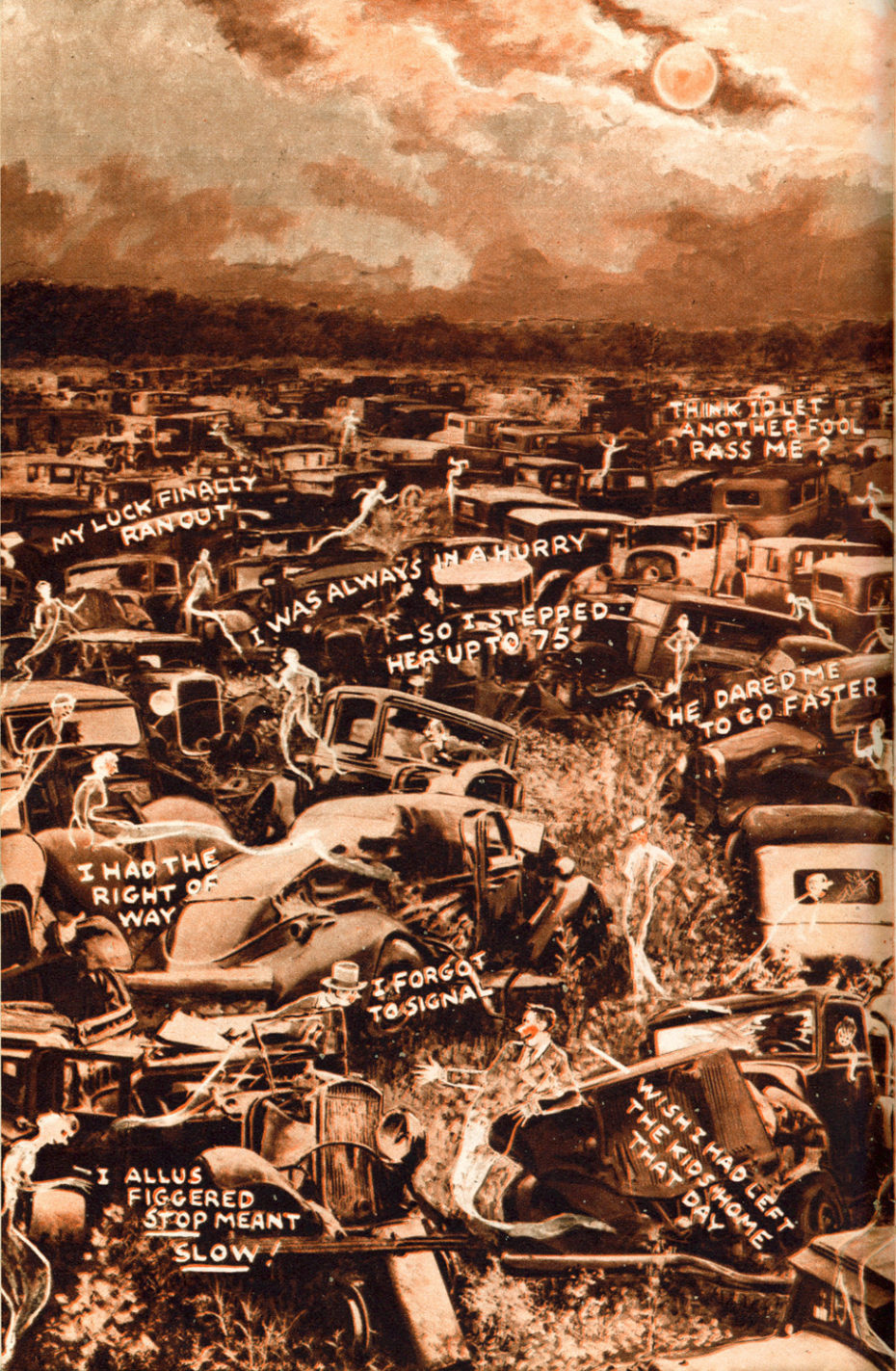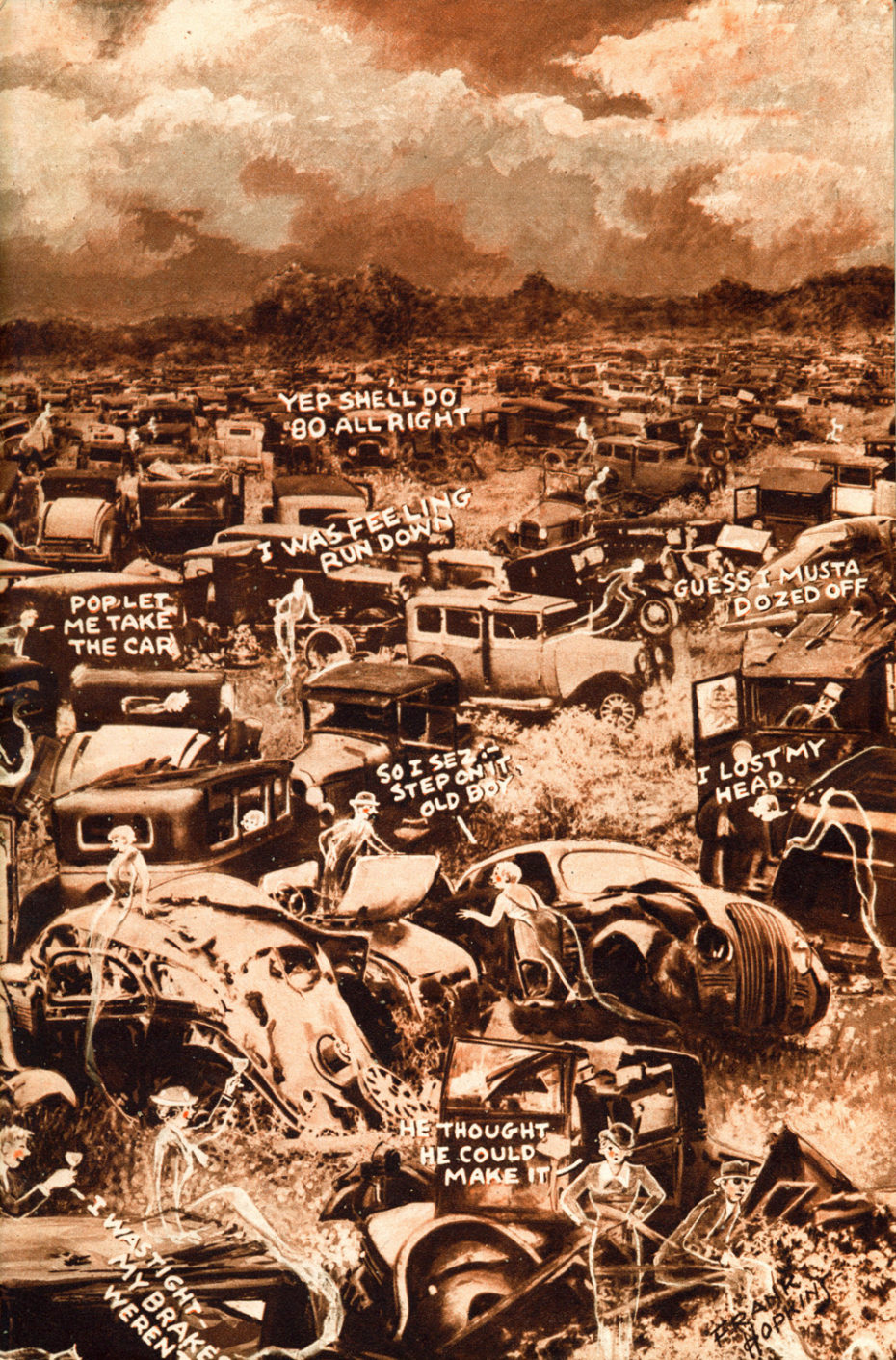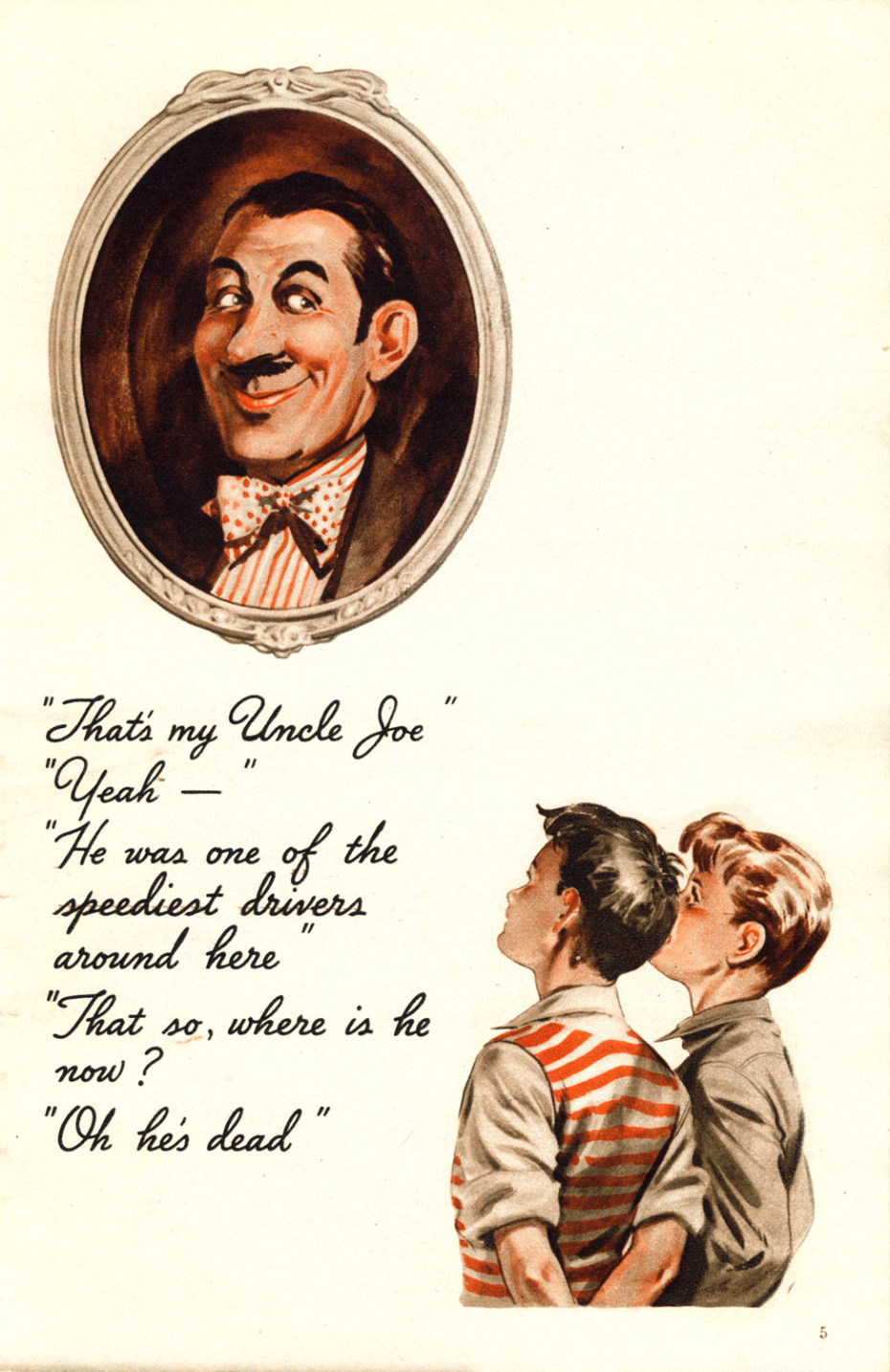 A few pages from the rather morbid Death Begins at 40, a pamphlet, created around 1935 by Travelers Insurance Company of Hartford, Connecticut, to remind drivers that speed and alcohol can be killers.
Found on The Haglet Vault.
7. Gag Boxes (How Your Grandpa Got His LOLs)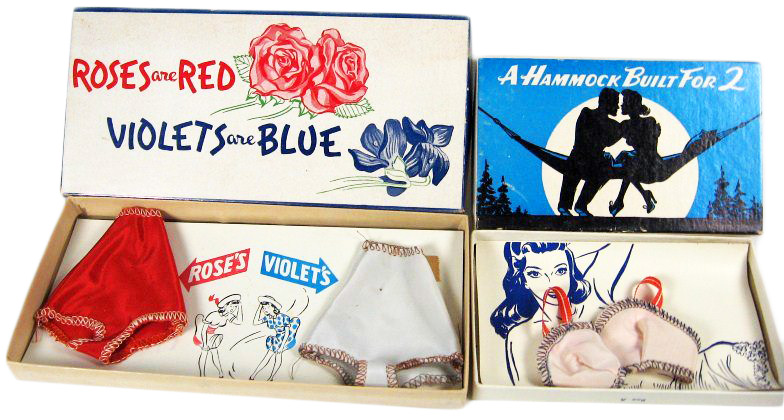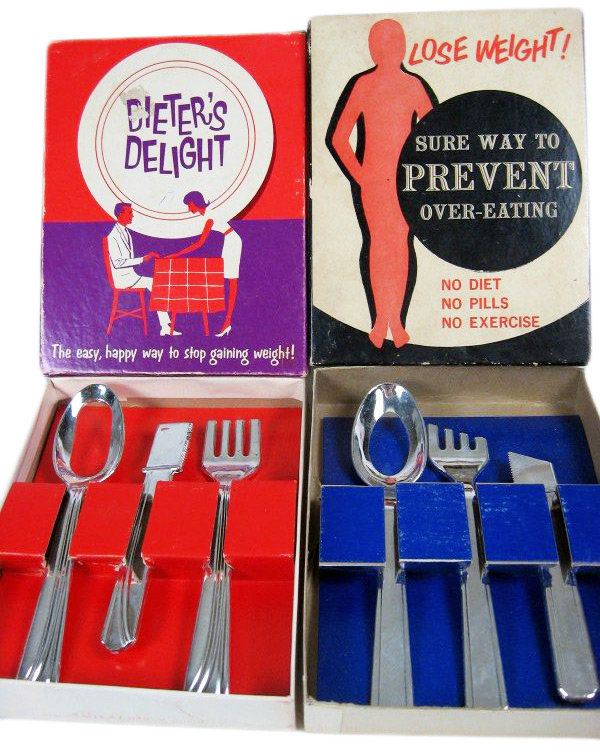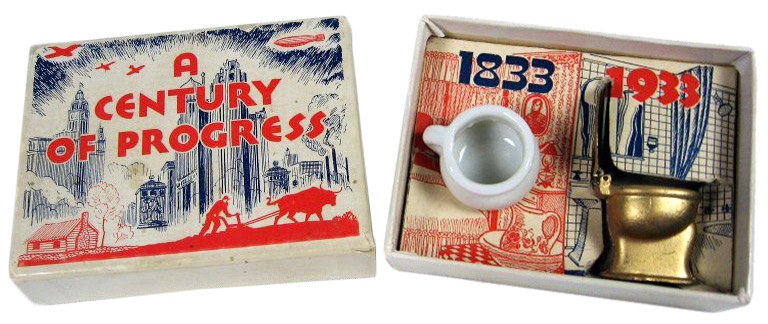 The whole idea of the gag box was to entice you to open it up, just like the greeting card. Toilet humour was one of the most popular themes of these prank novelties…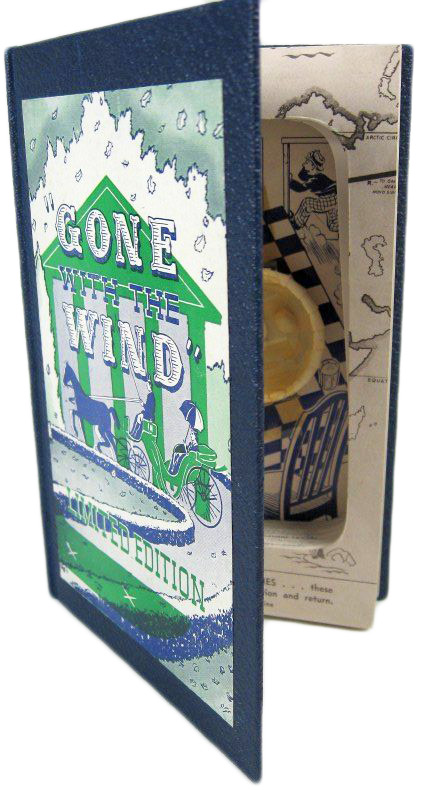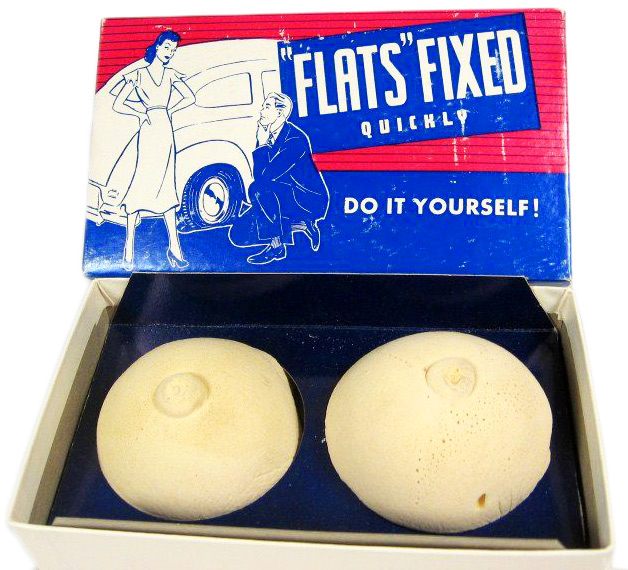 (After the war, gag boxes containing latex breasts grew in popularity).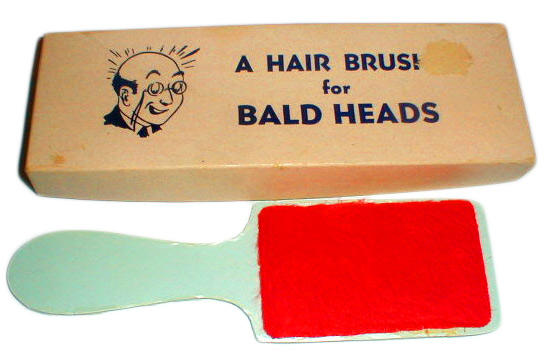 Everything you need to know about Gag boxes found on Collector's Weekly.
8. Daft Punk Christmas Ornaments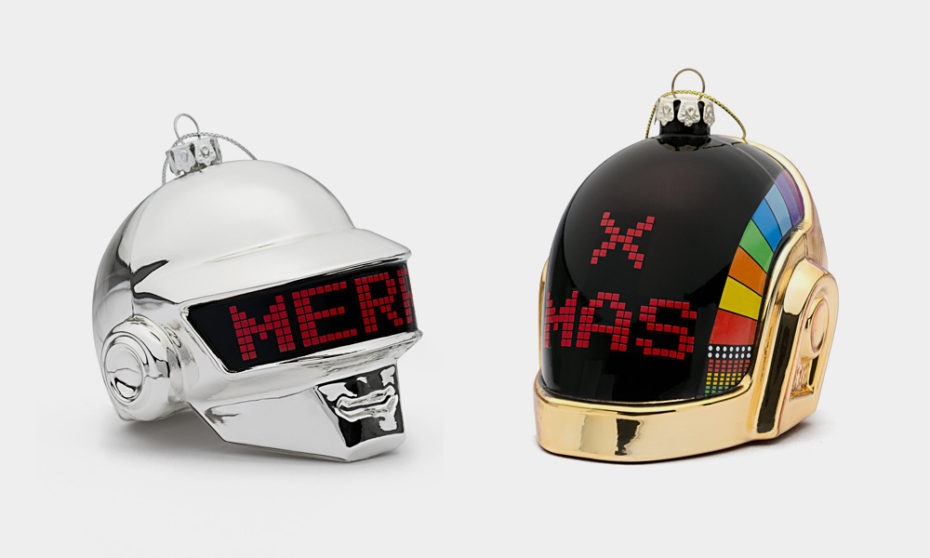 Glass blown from hand sculpted forms and electroplated in gold and silver lacquer.
Found here.
9. Tattooed Ceramics

From Brazilian artist Evelyn Tannus. Her work is available in her shop.
Found on The Jealous Curator.
10. The Painted Monasteries of Romania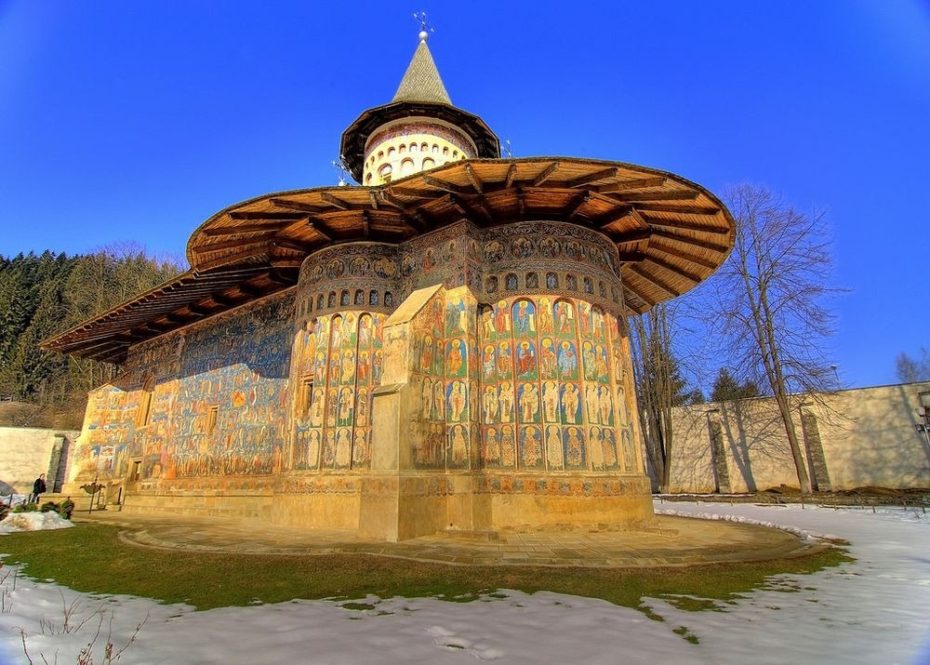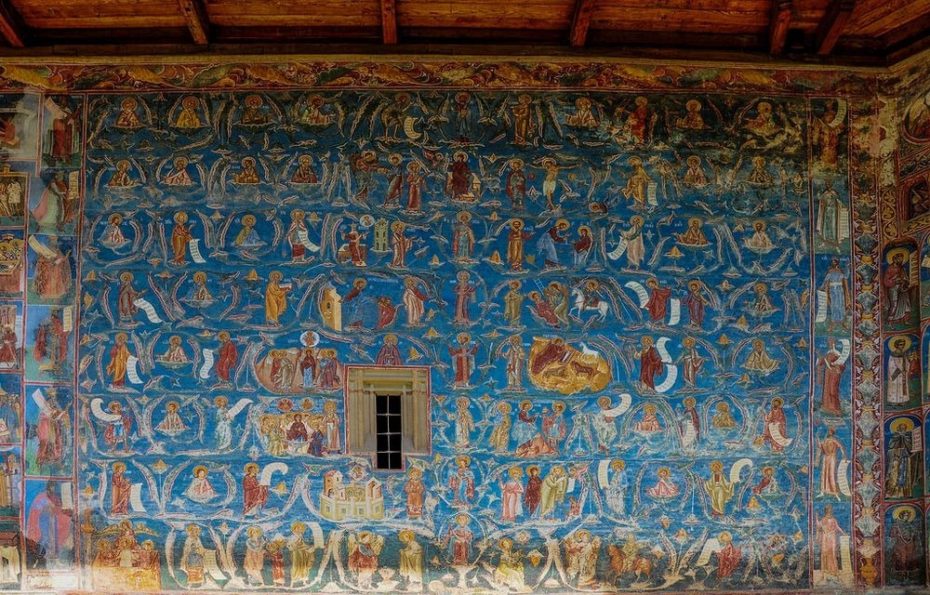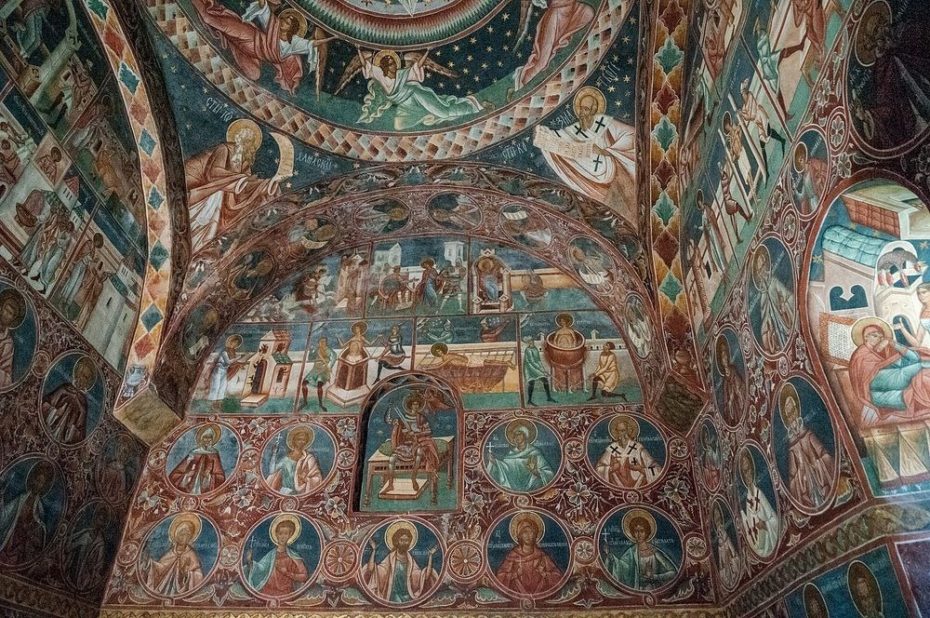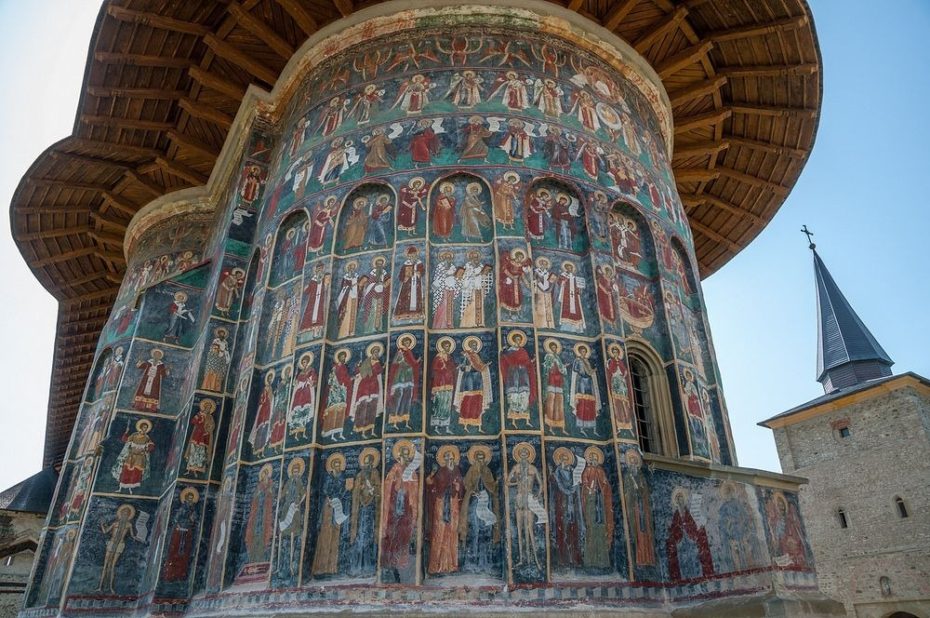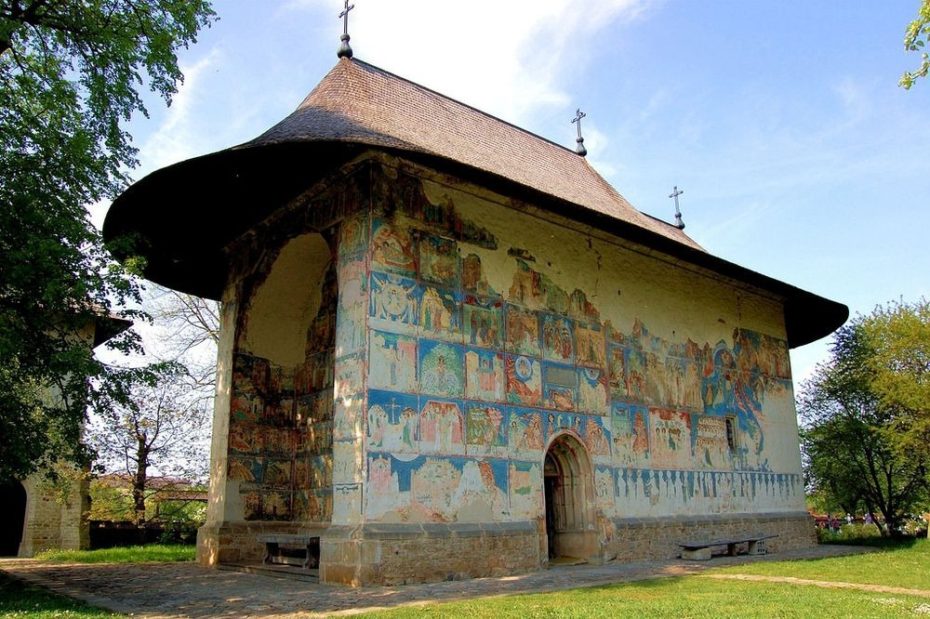 Definitely not getting the attention they should. Found on Amusing Planet.
11. Mary and her Sabaret, 1922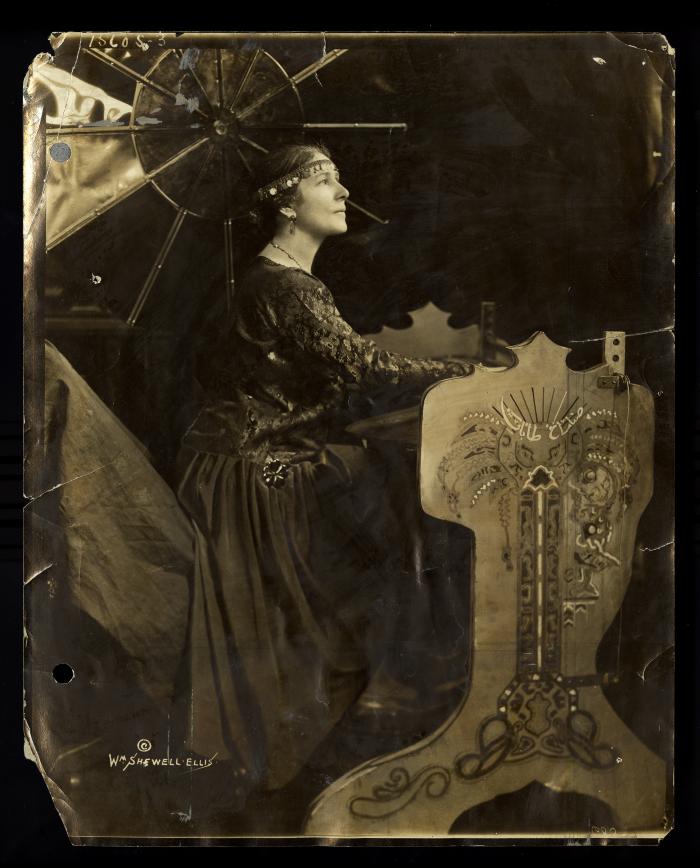 Inventor and pianist, Mary Hallock-Greenewalt (1871-1950) is best known for creating a distinct color organ which she called "Sarabet." Born in Beirut, which was then part of the Ottoman Empire, Mary moved to Philadelphia as a teenager where she studied piano at the Philadelphia Conservatory of Music. She later performed with the Philadelphia and Pittsburgh symphonies as a soloist. Mary produced hand-painted film strips (perhaps the oldest hand-painted film still extant) that were intended to be performed with early versions of her color organ.
Found on the HSPD Library.
12. Rare Photograph of Billy the Kid found at a Flea Market for $10 (and it might be worth millions)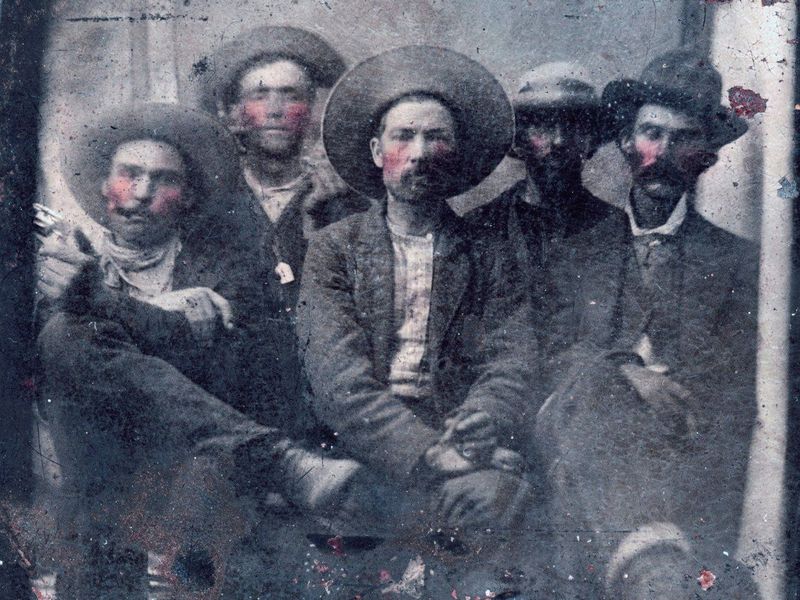 The image depicts the outlaw Billy the Kid, posing alongside the sheriff who later killed him.
In 2011, a North Carolina defense attorney named Frank Abrams bought a 19th century tintype photograph for $10 at a flea market. He assumed that the photo, which shows five cowboys mugging it for the camera, was little more than a nifty relic from the Wild West. Abrams began to suspect that he had unknowingly acquired a historical treasure after he saw a 2015 television program about the discovery of a photo of Billy playing croquet.
Full story found on The Smithsonian.
13. The
(unofficial) History of the National Parks
Psst! If you didn't hear, the MessyNessyChic boutique extended its Christmas sale for 24 hours! Head on over for 25% on the Don't be a Tourist in Paris book, our new MNC logo t-shirt and more! The magic password at checkout is EXTRA SPECIAL25.