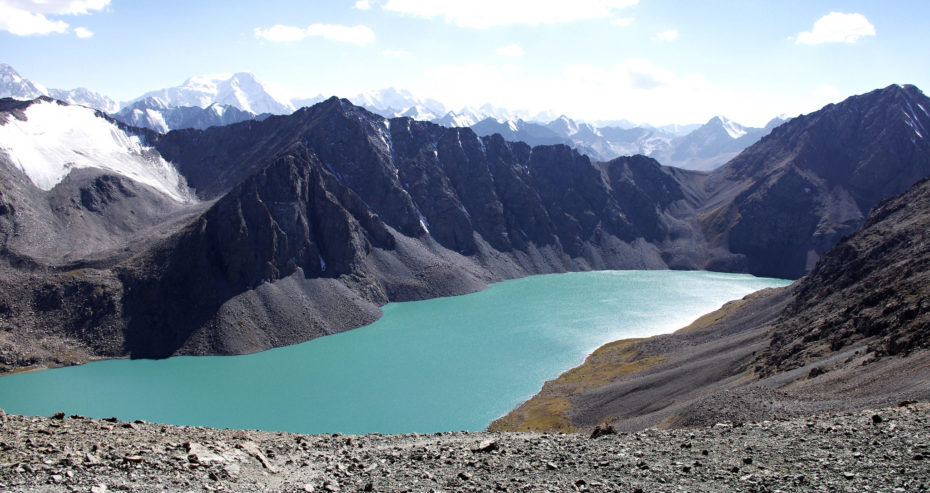 When I first began researching Kyrgyzstan, a country I'd honestly never heard of, bordering China, Kazakhstan, Uzbekistan and Tajikistan, I thought I was going to be discovering a mini North Korea. For Kyrgyzstan is the only country in the world where North Korean citizens can stay for an unlimited amount of time (if they can manage to get past Kim Jong-un's border patrol first). The visa-free regime with a particularly welcoming policy towards the DPRK, could easily be dismissed as unwelcoming, particularly to western nations. But you would be sorely mistaken, because after a fascinating foray into the sights and stories of this country, Kyrgyzstan is now officially on the MessyNessyChic travel bucket list. Here's 10 reasons why…
1. Kyrgyzstan is one of the least crowded countries in the world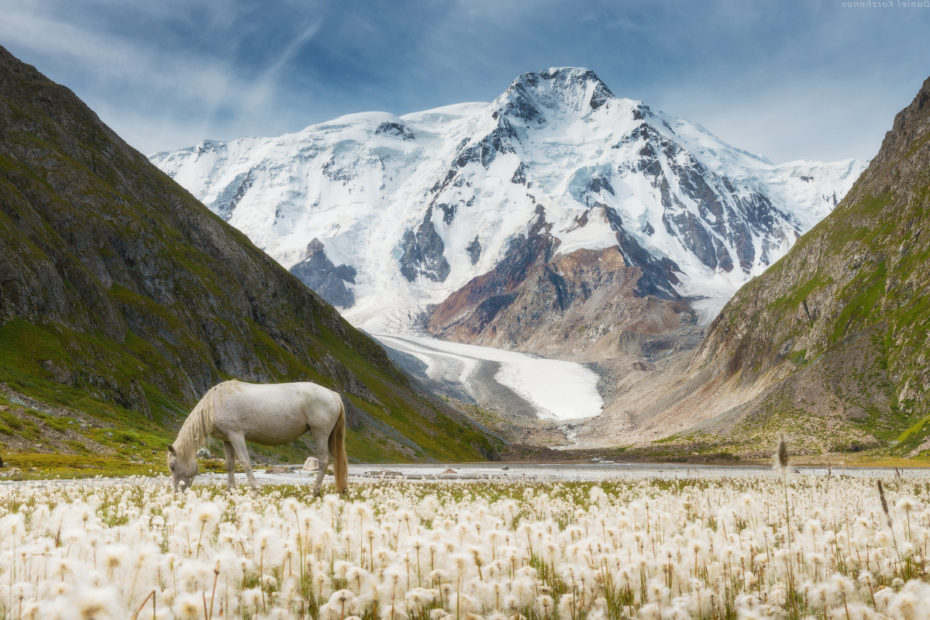 There are just 29.5 residents for each square kilometre of land– (but plenty of unicorns).
2. It has seriously celestial landscapes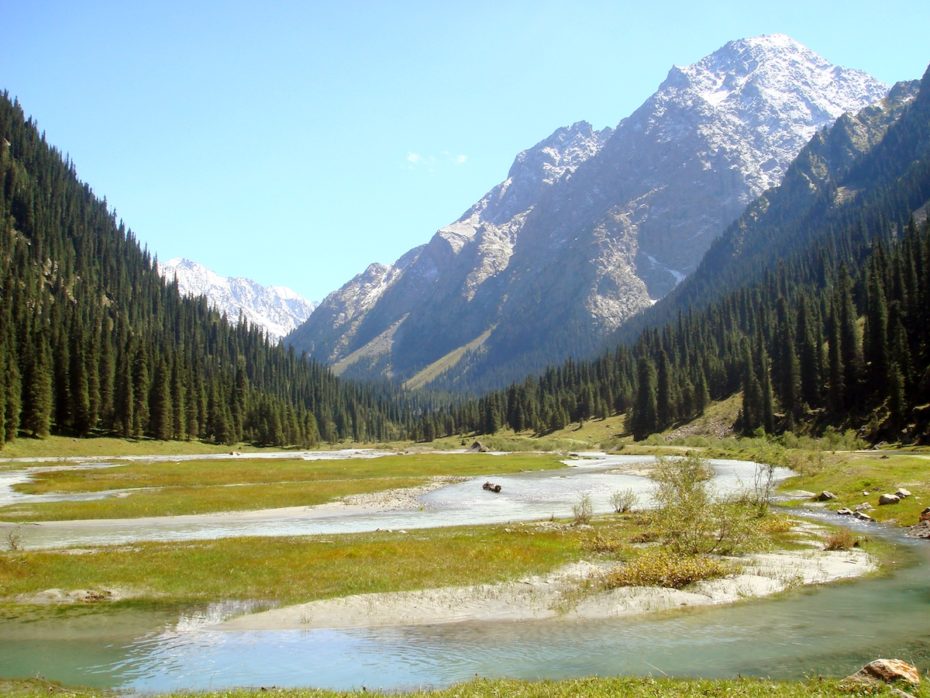 The size of Nebraska and farther from the sea than any other individual country, 90 percent of Kyrgyzstan's land lies above 4,000 feet– which makes for some very scenic mountain climbing. And while being a landlocked country, it does have the world's second largest high-altitude lake, Issyk-Kul and 2 national parks.
3. The Locals Hunt with Eagles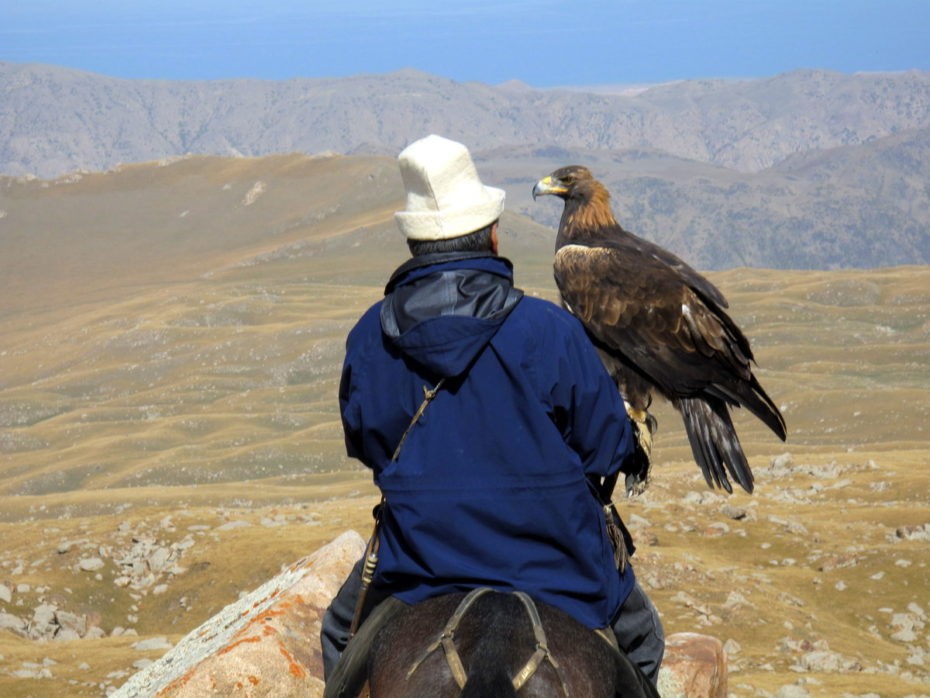 Kyrgyz people are most famous for hunting with golden eagles, they have been known to train northern goshawks, peregrine falcons, saker falcons, and more.
(and sometimes upside down)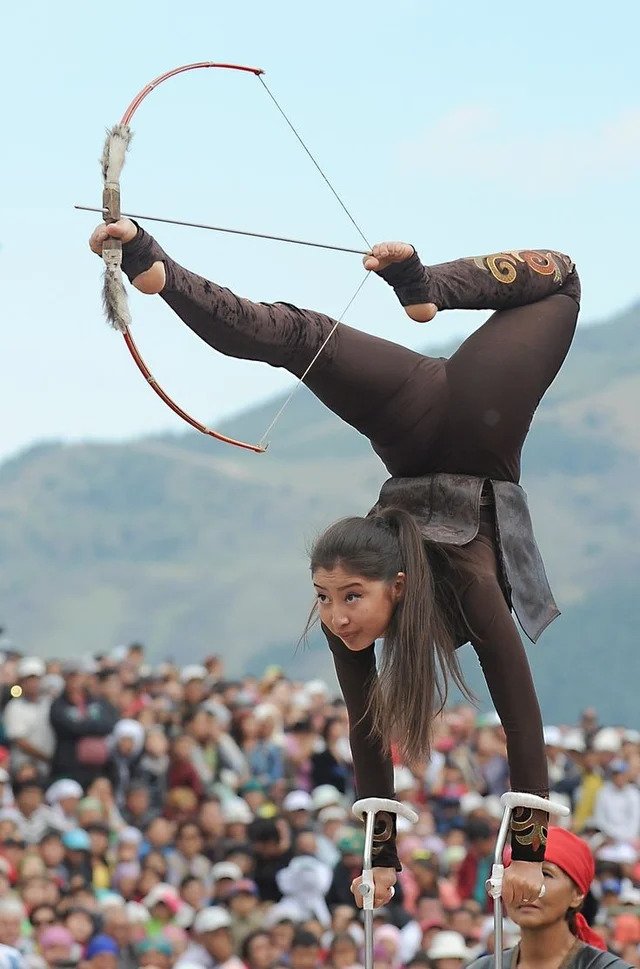 The World Nomad Games showcases nomadic sports, culture and lifestyle and takes place every even numbered year. It's held in Cholpon-Ata, in the Issyk-Kul Province of Kyrgyzstan, usually in September.
4. It still has a hangover from the Soviet Union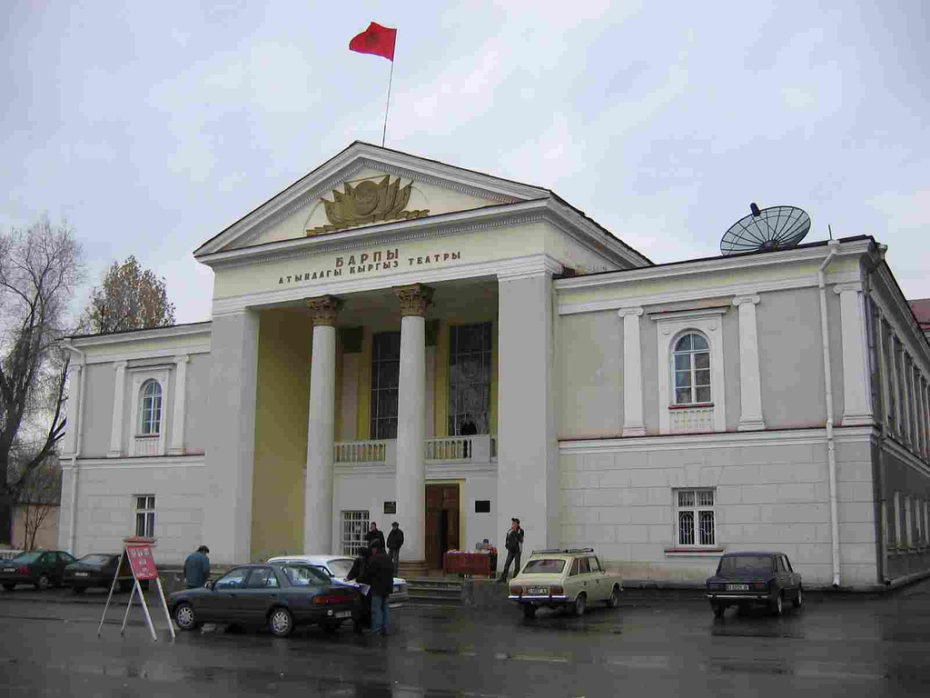 If you have a weird fascination with Cold War history like I do, this is your place. Kyrgyzstan gained its independence from the Soviet Union after the USSR broke up in 1991, but there's still plenty of Soviet influence to be found in the architecture. Alongside the national language of Kyrgyz, Russian remains widely spoken and is an official language, a legacy of a century of Russification.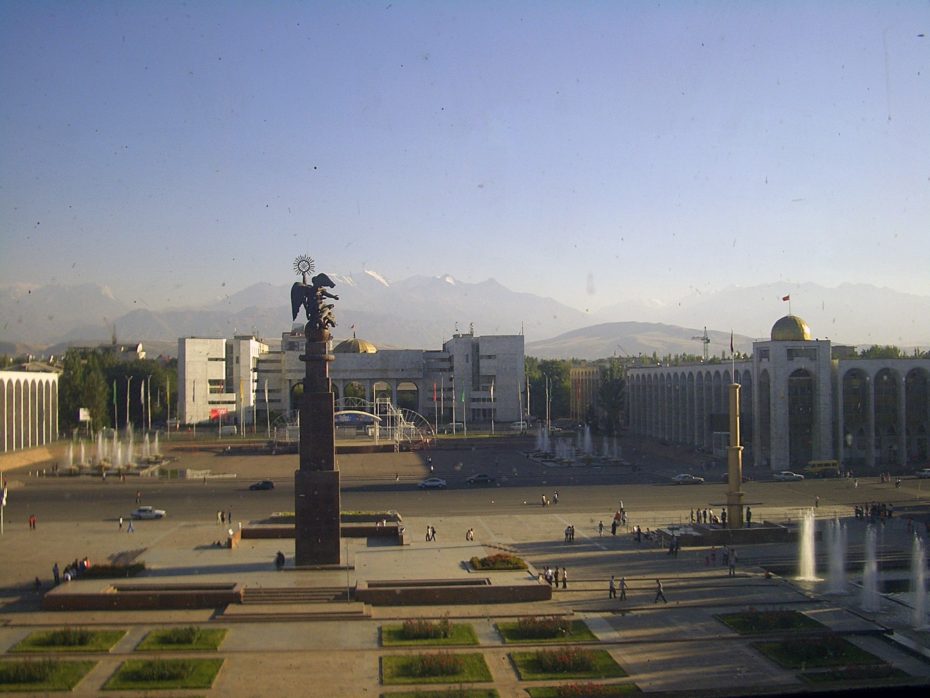 The capital, Bishkek, is a city of vast plazas and dramatic monuments – a large statue of Lenin graced the main square until 2003 when it was moved to a less conspicuous location in 2003, and replaced altogether in 2011.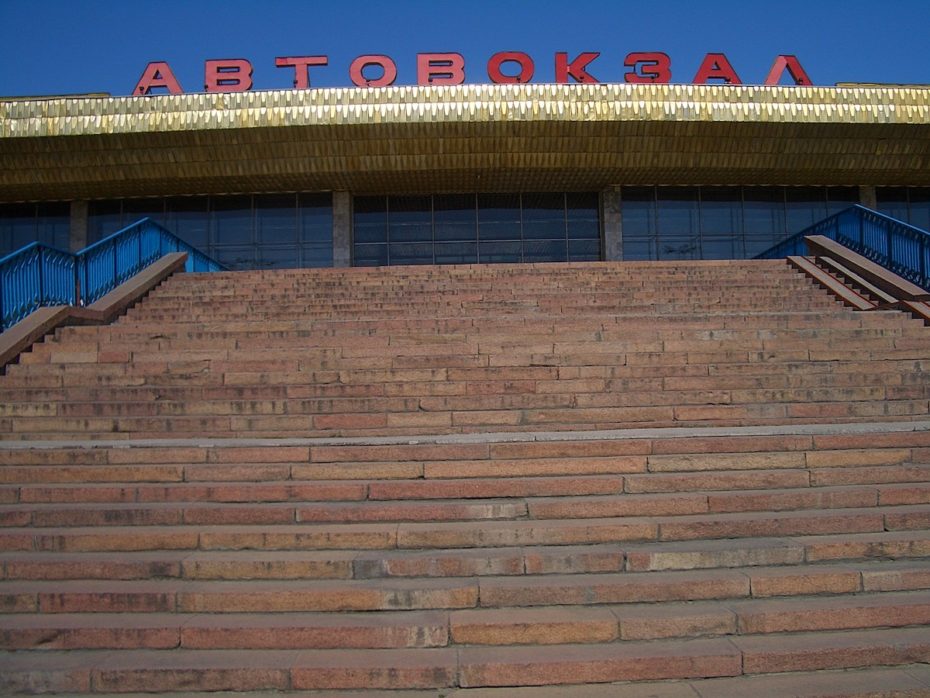 If Brutalist architecture doesn't quite float your boat as it does mine, the cities can very easily be avoided in favour of the celestial mountain ranges.
5. With the Soviets gone, there's lots of Abandoned Exploration to be done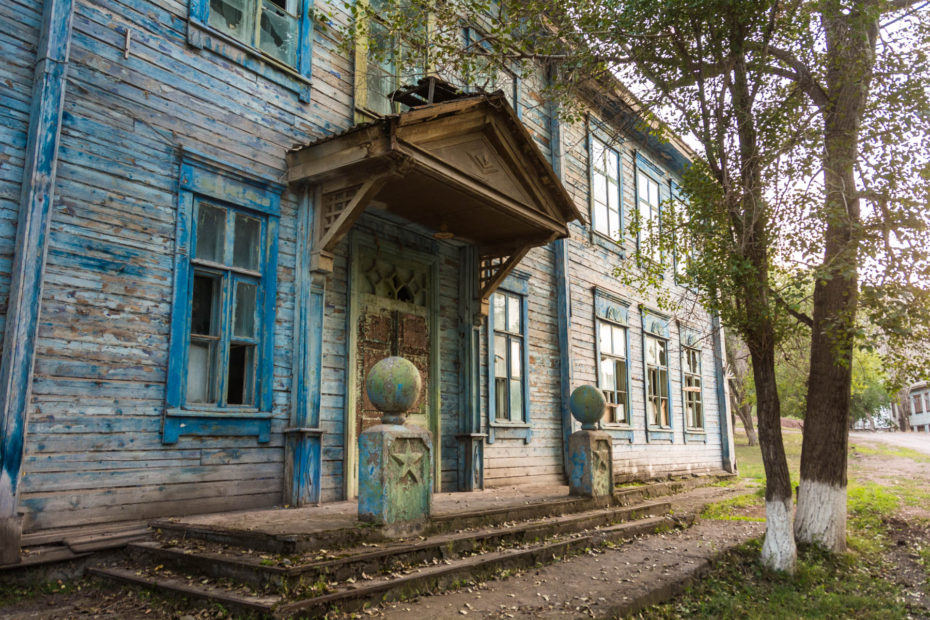 Kyrgyzstan was once a leading producer of uranium and home to many Soviet manufacturing hubs. The abandoned factories and crumbling mansions allude to a time under Soviet rule when the Kyrgyz were (ironically) far wealthier than they are today.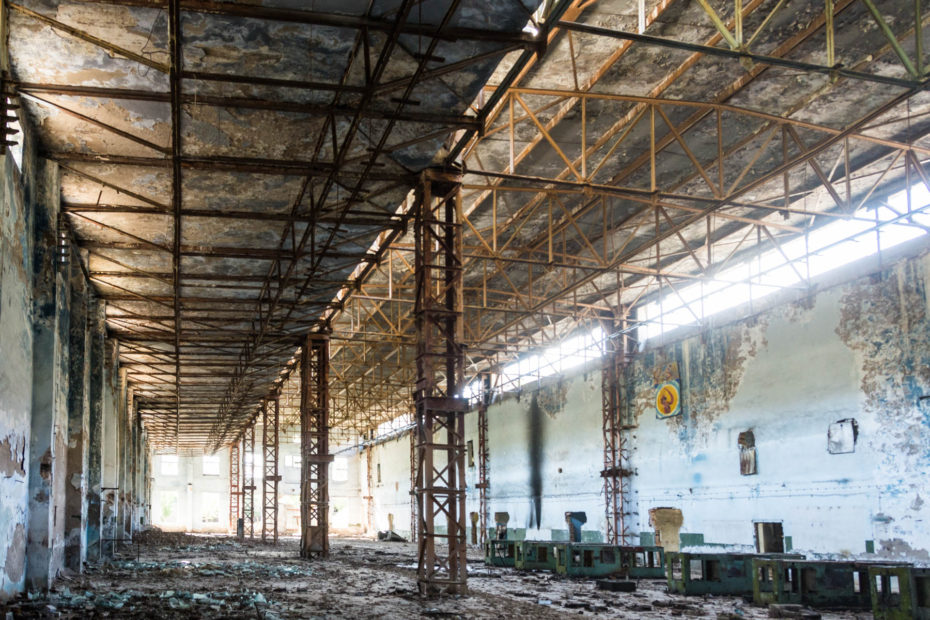 Take an urbex road trip with the blog Lost with Purpose.
6. Kyrgyzstan is the only country in the world where North Koreans can stay for an unlimited period of time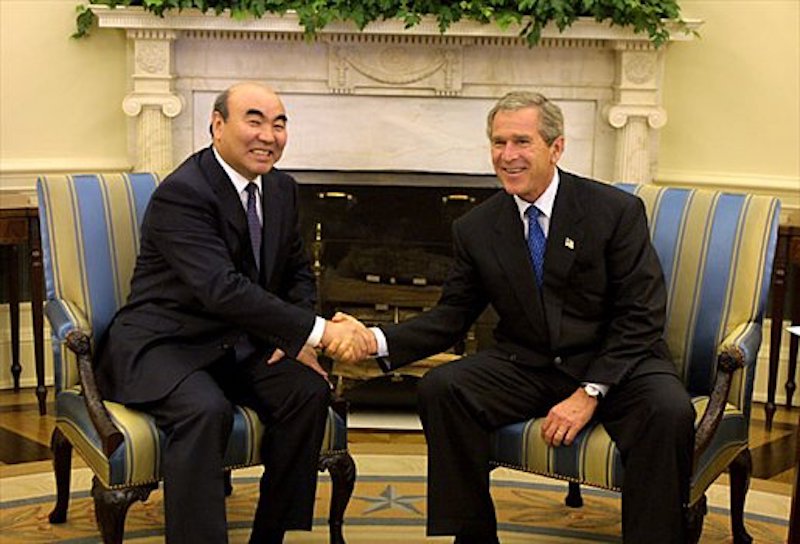 If you're North Korean, you can stay for as long as you like without a visa. The same goes for citizens of Cuba, Vietnam, Russia, Armenia and 8 other formerly communist countries. Kyrgyzstan is a visa-free regime to 61 nations, including the United States and the European Union, whose citizens can stay for up to 60 days.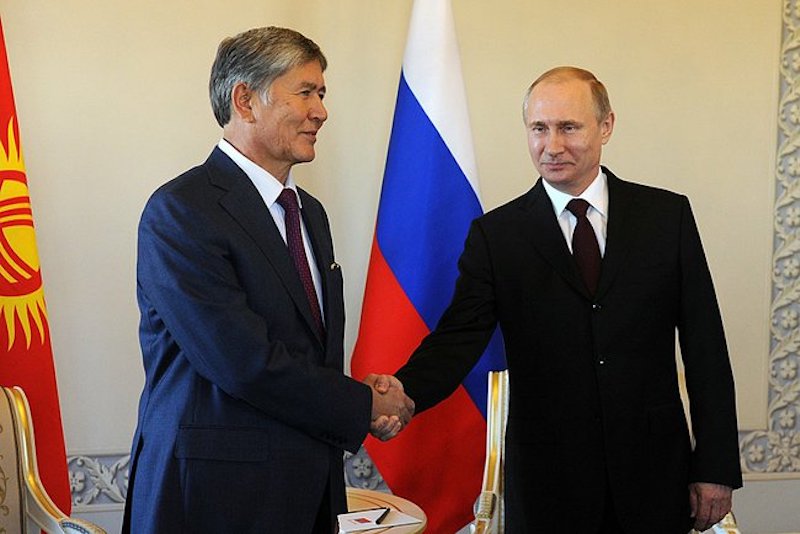 As for any supposed special relationship between the DPRK and Kyrgyzstan, there is a sizeable Korean ethnic minority in Kyrgyzstan and many central Asian nations that comes from Soviet-era imported workers. However, Kyrgyzstan is the only country in the world that offers such an open door policy to North Koreans. Why? While North Korea seems to be a source of very cheap labour for a number of countries, this is not the case with Kyrgyzstan. Maybe they're just the friendliest nation on earth? (They do say the people are very friendly, which we'll learn more about in a moment).


7. They have great ski resorts
Kyrgyzstan is a the perfect place for off-beat winter sports–in particular, their excellent skiing options.
According to Lonely Planet, the Kapriz Karakol Hotel is the "fanciest spot for a post-ski drink" while there are smaller eco-resorts, like the village of Jyrgalan.
(as well as an abandoned one to explore)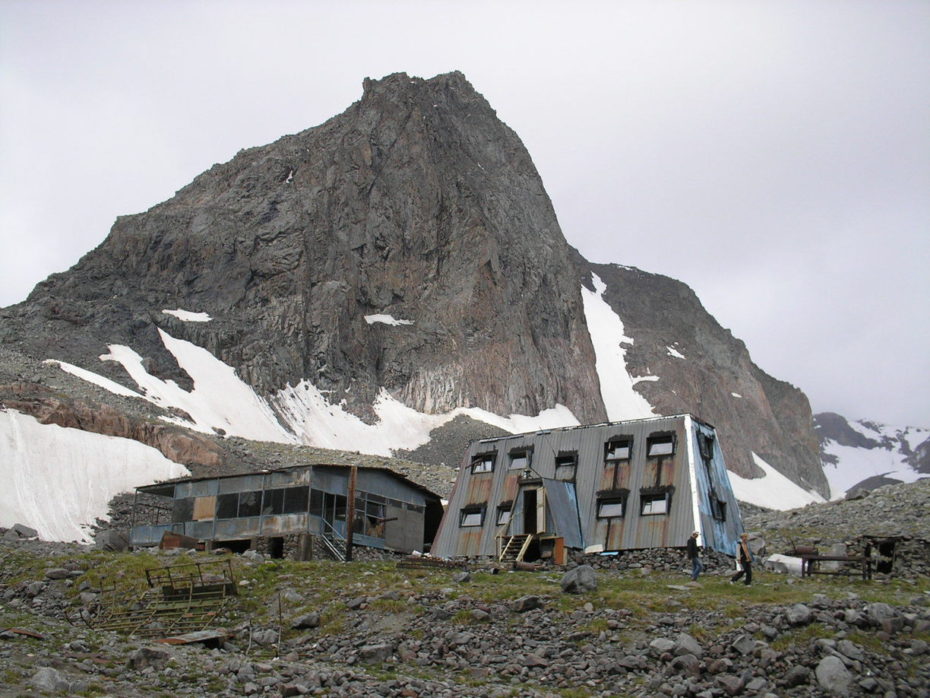 Even more off-beat is the abandoned Soviet-era ski resort in the far reaches of Ala-Archa Canyon. During Soviet times, athletes once trained here but the place has seen few visitors since the end of the USSR. But wilderness skiing is possible here even in summer. The base is reachable by walking 20 kilometers through the mountains, climbing past "glaciers and peaks named after mythic heroes and Soviet leaders".
8. You can do bed and board for a mere $10 a day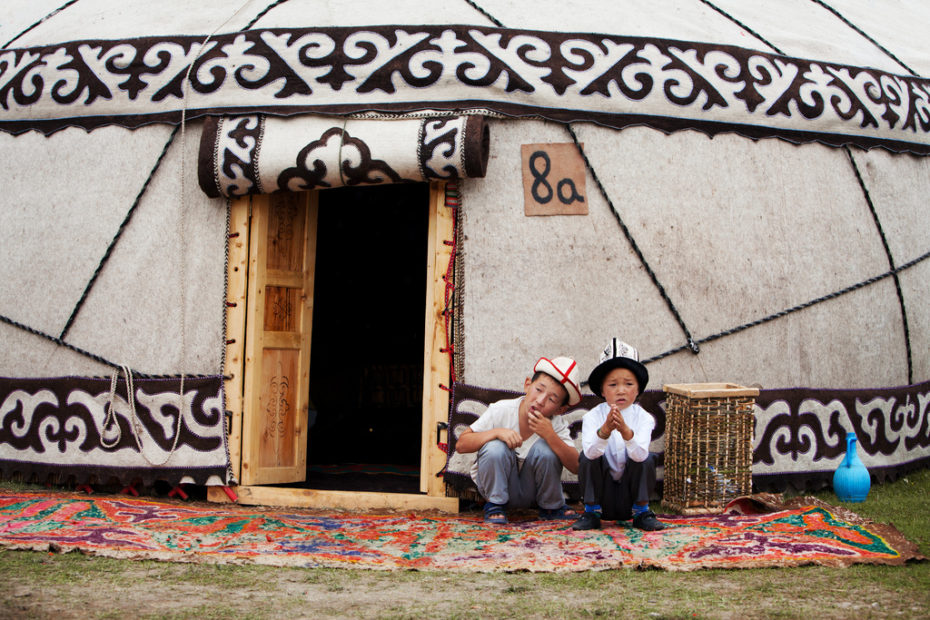 No matter what you read about Kyrgyzstan travel reviews, they'll all say the same thing about the people– that they're incredible hospitable and kind to travellers. It's in their culture and history to welcome guests, positioned right on the Silk Road. They have a special name for passing travellers who ask for shelter– kydaly konok, or 'god's guests'. Home stays with Kyrgyz families is part of the experience of visiting Kyrgyzstan, or accommodation in yurt camps that offer a glimpse into the nomadic life of yesteryear.
Just 1.25 per cent of the country's GDP comes from tourism however, so there's no chance of ever feeling crowded by other tourists!
9. It's on the old Silk Road (the lost hippie trail)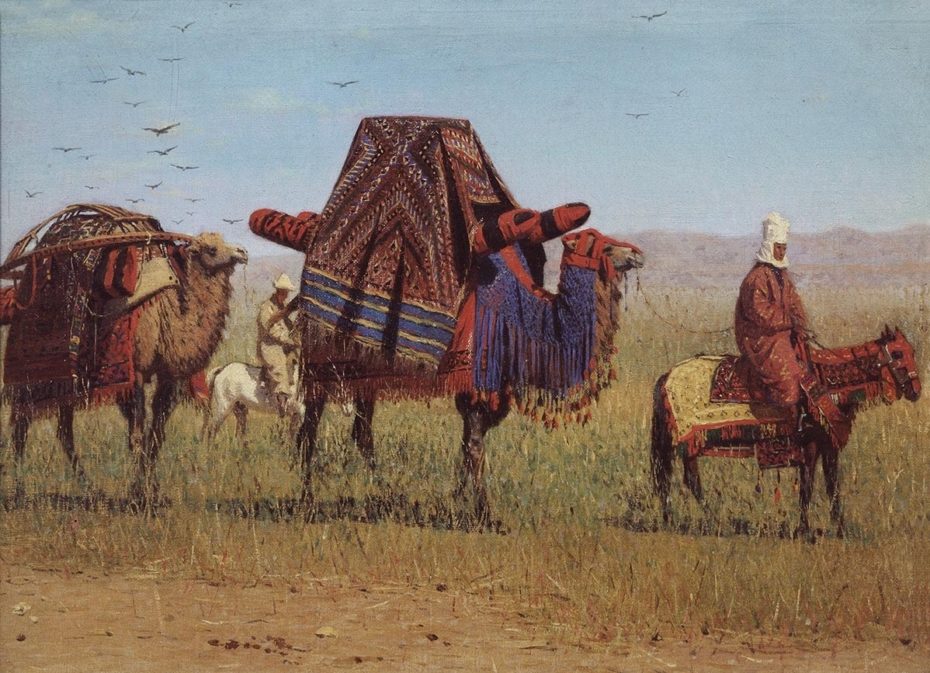 Their nomadic culture comes from its key location on the old Silk Road. Through its territory ran three branches of the historic trade route, unchanged for centuries.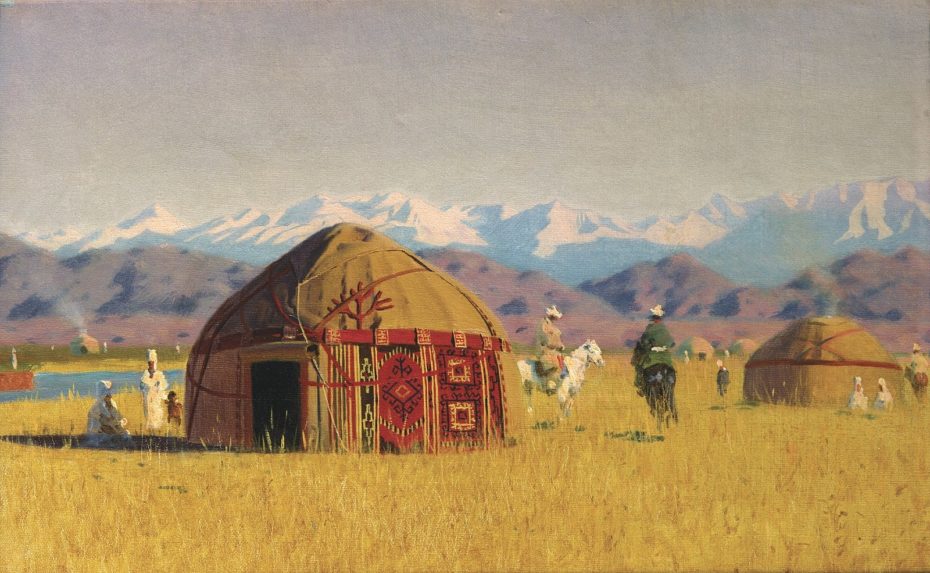 Today, gold accounts for a remarkable 43 per cent of Kyrgyzstan's exports and then "dried legumes", which makes up 3.5 per cent. The Kumtor Gold Mine in the Tian Shan mountains, which opened in 1997, sits on one of the largest gold deposits in the world.
Fun fact: Bitcoin is illegal in Kyrgyzstan.
10. Kyrgyzstan has 3 Unesco World Heritage sites (and so much more)

The Unsesco sites include the Tien-Shan mountain range (above), the network of routes that made up the historic Silk Road and the Sulayman Mountain – "the most complete example of a sacred mountain anywhere in Central Asia." According to legend, women who climb to the shrine at the top will give birth to healthy children.
It also has this ancient tower, which is all that remains of a vast city…

Burana Tower (originally 45 metres tall but reduced to 25 metres by earthquakes) marks the site of the ancient city of Balasagun.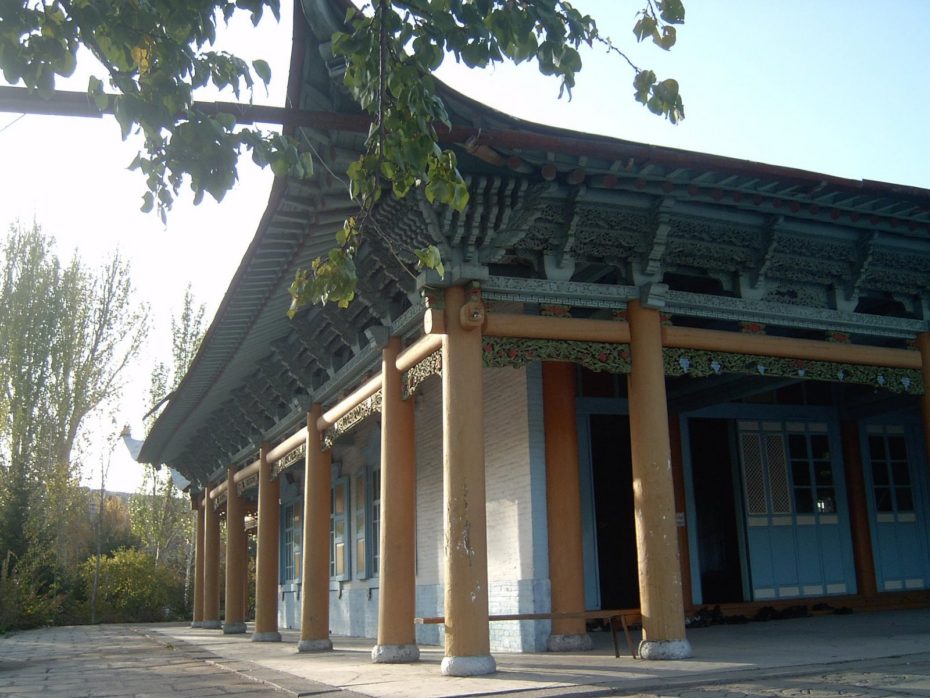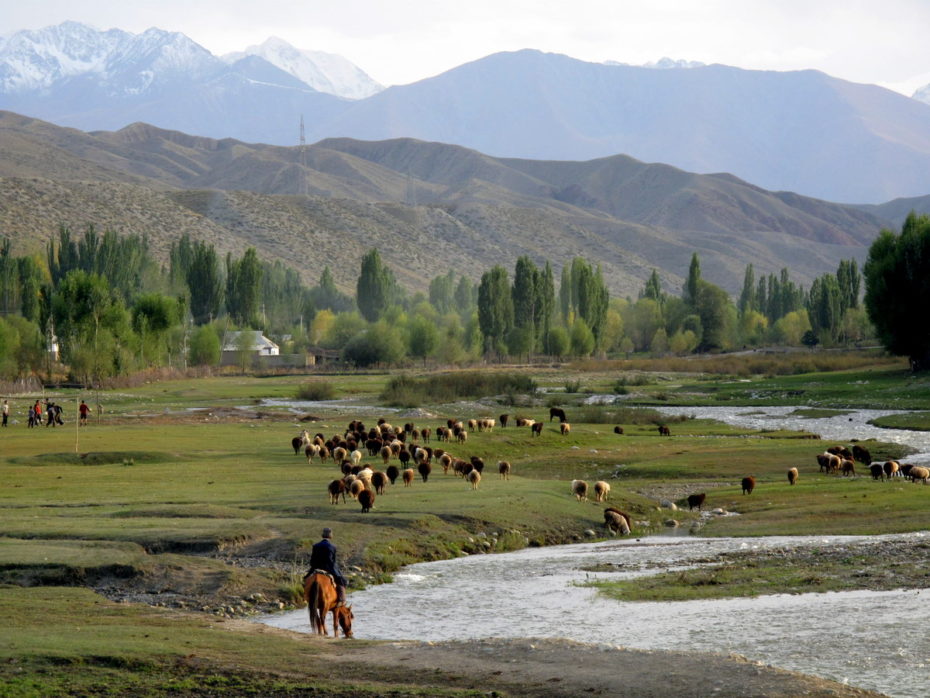 So how about it? Looking for something a little more off-beat for your next trip?

You can start discovering more of Kyrgyzstan here.