Everyone can relate to taking a wrong turn on vacation – but few can boast taking a turn back in time to hang with Marie-Antoinette. That is, unless you're Charlotte Anne Moberly and Eleanor Jourdain. It was 1901, when the two women, both academics hailing from Britain, decided to take a holiday to France and visit the famously tremendous stomping grounds of the ill-fated queen at Versailles. It is known as the Moberly–Jourdain incident.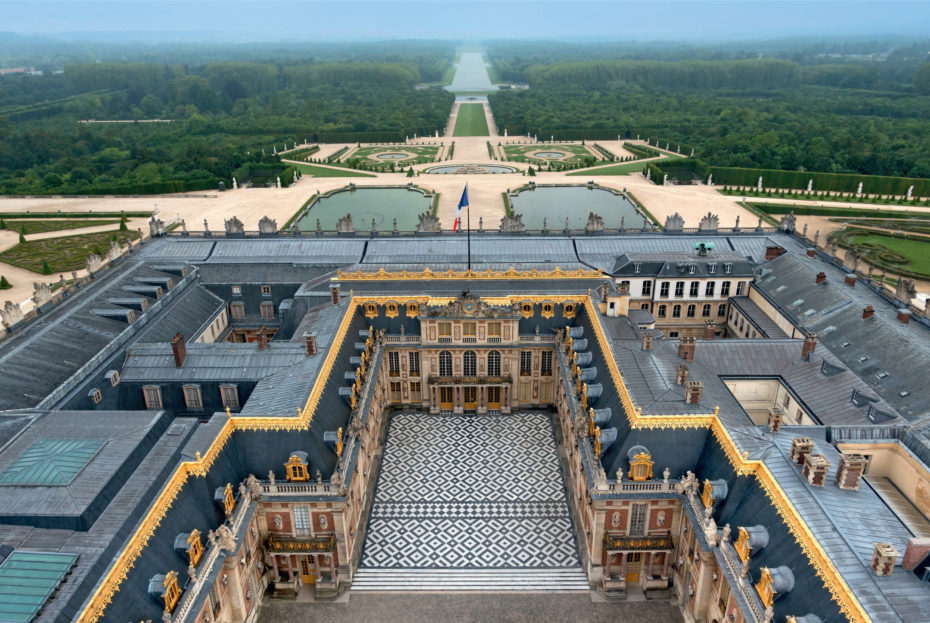 The women hardly considered themselves history buffs when it came to site, although they were both self-proclaimed women of reason– Moberly was even a school principal.  "We had very hazy ideas as to where it was or what there was to be seen," explained Moberly. "Both of us thought it might prove to be a dull expedition."  Nevertheless, they perused the grounds in the hot August heat. "We sat down in the Salle des Glaces (Hall of Mirrors)," said Moberly, "where a very sweet air was blowing in at the open windows … I suggested our going to the Petit Trianon."
But on their way to the mini-chateau, they seemed to take a wrong turn…
Suddenly, the women reported, a wave of melancholy permeated the air. They began to hear strange sounds, and distant music from a bygone era, and walked past what appeared to be a humble hamlet. Then, said Jourdain, some "dignified officials, dressed in long greyish green coats with small three-cornered hats" appeared out of the blue and told them to continue walking.
The women reached the Temple de l'Amour when Moberly locked eyes with a harrowing figure. That's when she began to (understandably) lose her cool. "The expression [of the man] was evil yet unseeing," she said, recalling his complexion as pockmarked, and that "although I did not feel that he was looking particularly at us, I felt a repugnance…"
Luckily, another man of a more dapper disposition appeared, and kindly pointed them towards the Petit Trianon, where Moberly saw a "fair-haired woman" in a summer dress sketching on the lawn. The woman, Moberly would later deduce, was none other than Marie-Antoinette; her appearance was identical to that of a 1785 portrait of the queen by Adolf Wermüller, and which Moberly came across haphazardly after the incident.
The women continued wandering the site and, eventually, wandered their way out of what appeared to be a pre-revolutionary France back into the 20th century. It would take another week for them to open up to one another about the surreal experience, but when they did, they decided their story had to be told – even if it couldn't quite be explained. They even revisited Versailles several times, and, finding the atmosphere pretty different, took up nom de plumes to publish a (non-fiction) book on the incident, aptly entitled, An Adventure (1911).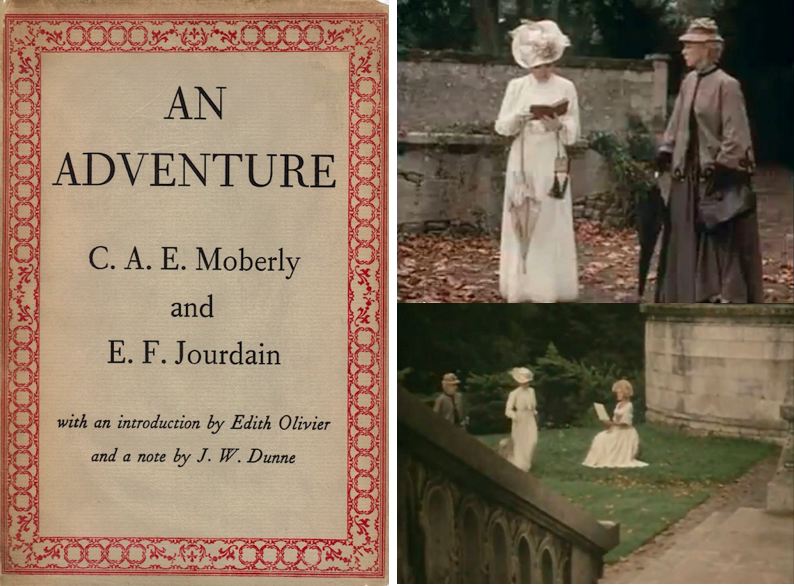 Needless to say, the world was entranced. The women were claiming to have somehow traveled back in time to the the final days before revolution swept the royal court, and its queen, straight to the guillotine.
Amongst the the other figures of the haunting afternoon? According to the women, the dapper and helpful gent by the temple was none other than the Count of Vaudrieul, who was a charismatic fixture of Versailles and entertained a hot-and-cold friendship with the queen.
The press and general public's fascination was at an all-time high, and the non-fiction account was heavily critiqued by a number of journals that took parapsychology as no laughing matter. The Society of Psychical Research noted a number of holes in the ladies' account, namely a bridge that the women claimed to have walked over but which had, according to antique maps of the site, never existed. Were the women just seeking attention? Had they experienced hallucinatory visions in the extreme heat? One man, a writer named Philippe Jullian, tried to crack the case. He didn't think women's eyes were necessarily playing tricks on them, but he didn't believe they went through a time warp, either. Well, not exactly…
One explanation for the curious afternoon, said Jullian, was that the women had come across one of the extravagant garden parties or "fêtes galantes" held by the famed dandy Robert de Montesquiou, who loved to hang out on the old royal grounds.
"Montesquiou and [his friends] were truly at home [in Versailles]," wrote Jullian, "and so they might represent an explanation for the singular encounter made in the gardens of the Petit Trianon by two extremely sensible Englishwomen, teachers at an Oxford college…these ladies published an account of apparitions and personalities in strange costumes, mysterious music to which they were both witness. Perhaps these people, whom they took to be Marie-Antoinette and her courtesans, were simply Madam Greffuhle dressed as a shepherdess, rehearsing a divertissement with her two friends. Or maybe Mme [Marquise] d'Hervey de Saint-Denis, of whom Robert owned numerous photographs showing her dressed as Marie-Antoinette…"
As much as we want to believe in the idea of time travel, perhaps we'll never know what really happened on that hot, August afternoon…
By Mary Frances Knapp, our Californian in Paris & beatnik at heart.