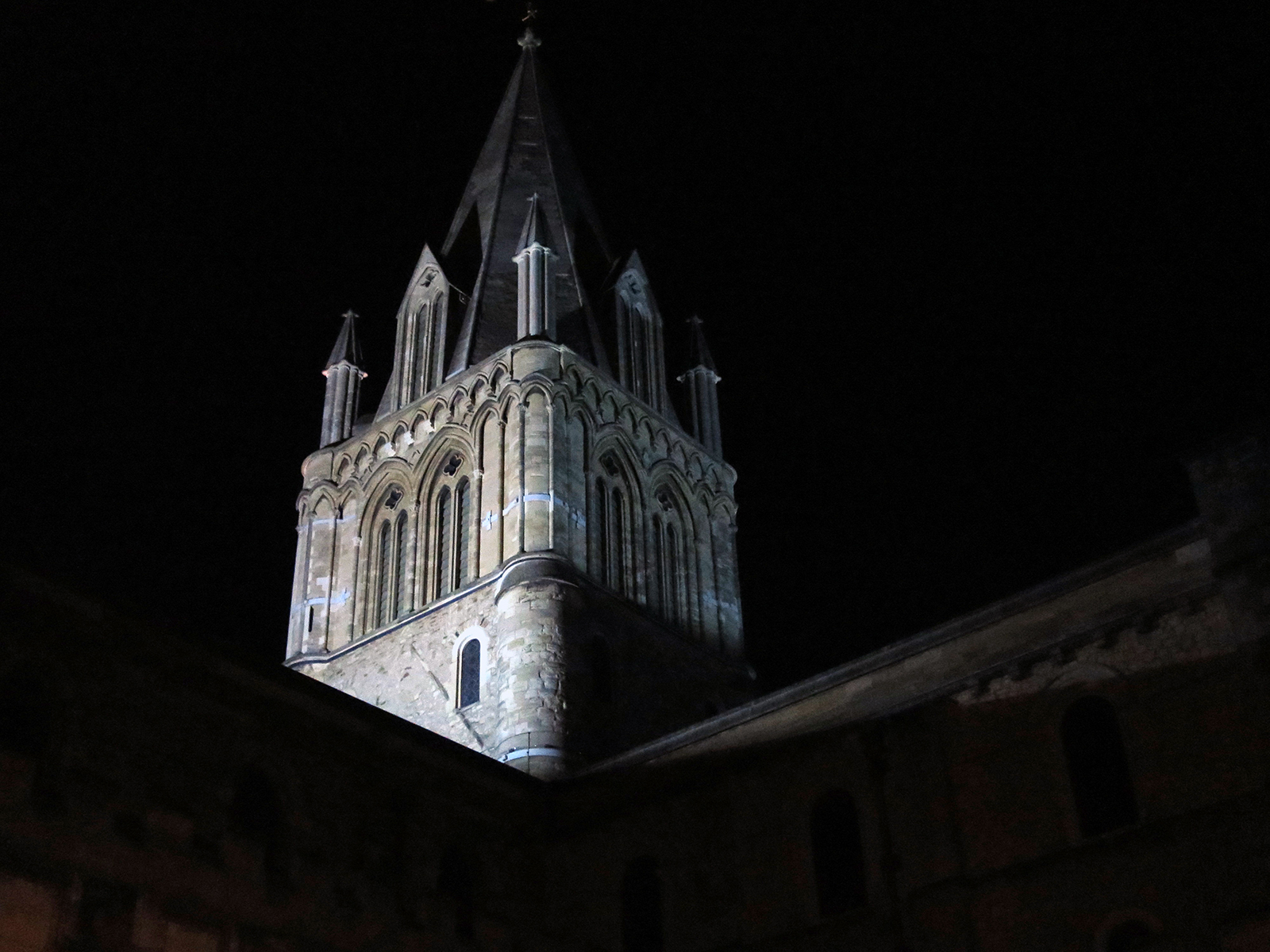 If you ever find yourself in Oxford, England in search of a bed for the night, you might consider booking a room at the student dorm accommodation of Christ Church College, University of Oxford for a real-life Harry Potter experience. The university not only provides accommodation over the summer months, but your stay comes with an all access pass to wander the campus, halls and gardens out of hours. Largely empty in summer, several parts of the campus feature in the Harry Potter films, including the famous dining hall, and the college even served as an inspiration to Alice in Wonderland. Join us down the rabbit hole for our night at the little-known "Harry Potter Hotel"…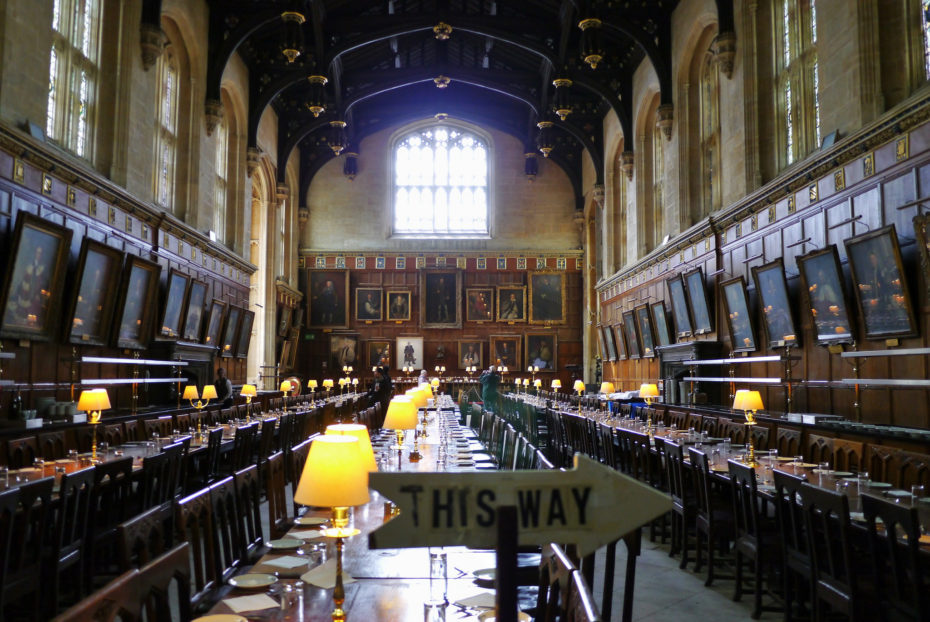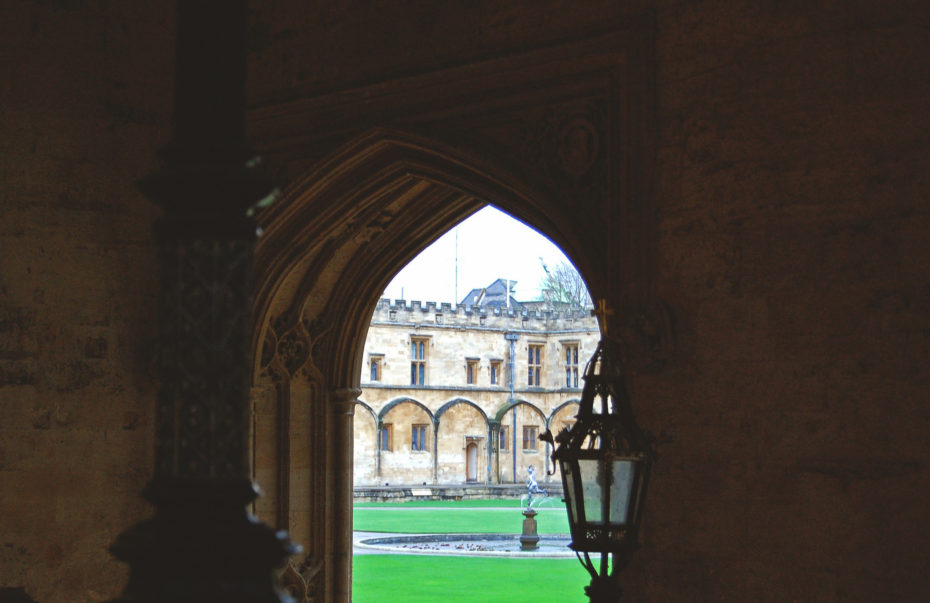 A solitary archway adjoins Christ Church's spectacular interior to the hustle and bustle of modern Oxford, which lies beyond a thick-set stone wall. Outside, buses whizz, buskers hustle and the distinctive sound of high-heels clack rhythmically over cobbled stone walkway. Inside the archway the street is forgotten. Tom's Gate, as it's known, due to the bell which resides within the tower whimsically named "Great Tom", invites guests through to a contrasting oasis of verdant green and weathered stone…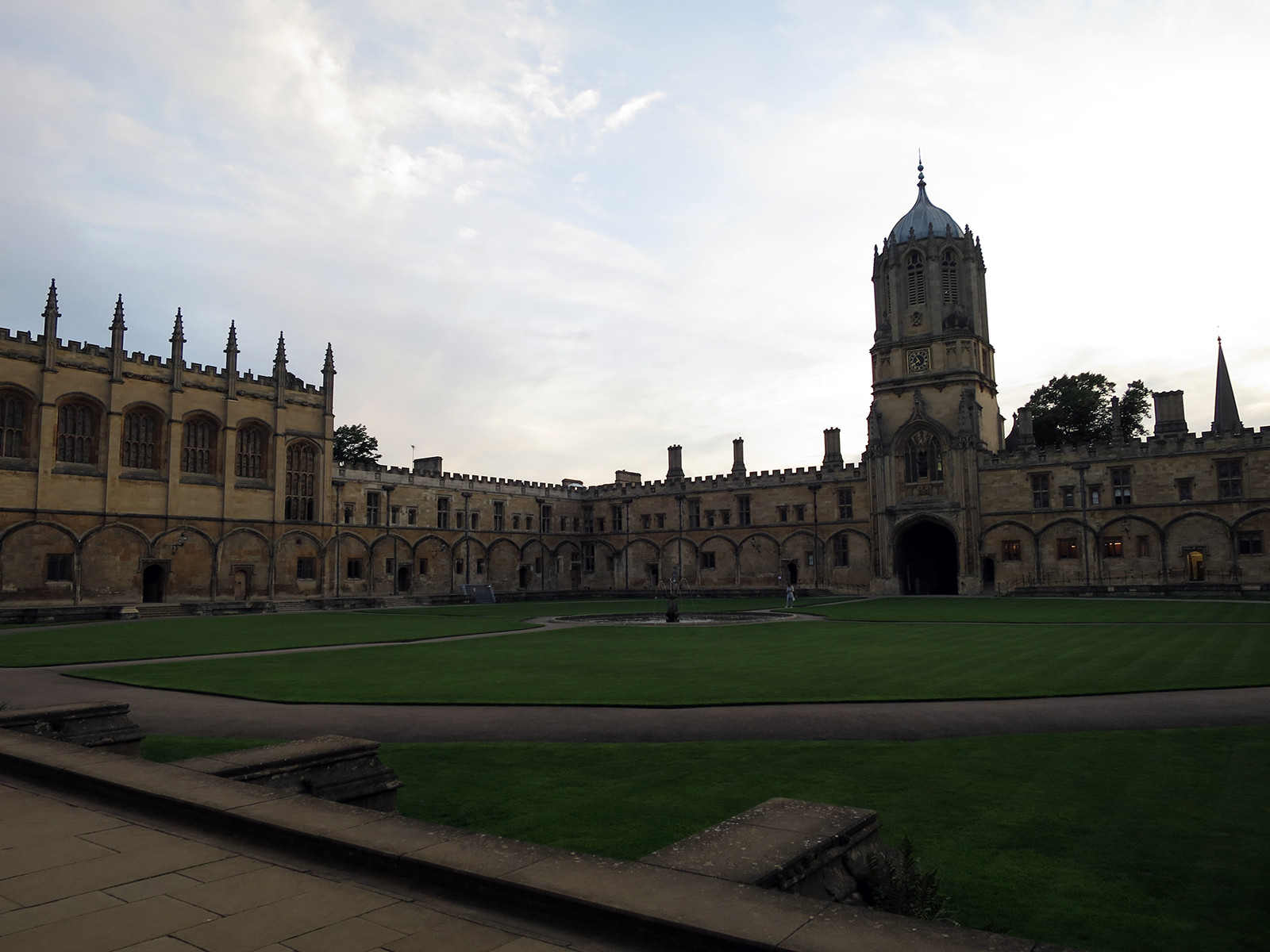 We are staying as residential guests at the college in its student dorm accommodation, which serves as a summer bed and breakfast outside of term time. We are informed by an extremely chipper and exceptionally uniformed usher to check in just underneath the archway at the 24 hour Porter's Lodge, where we're warmly received and provided with an electronic key fob which gives guests access to the sealed parts of the campus, and a rather quaint hand-drawn map of the campus.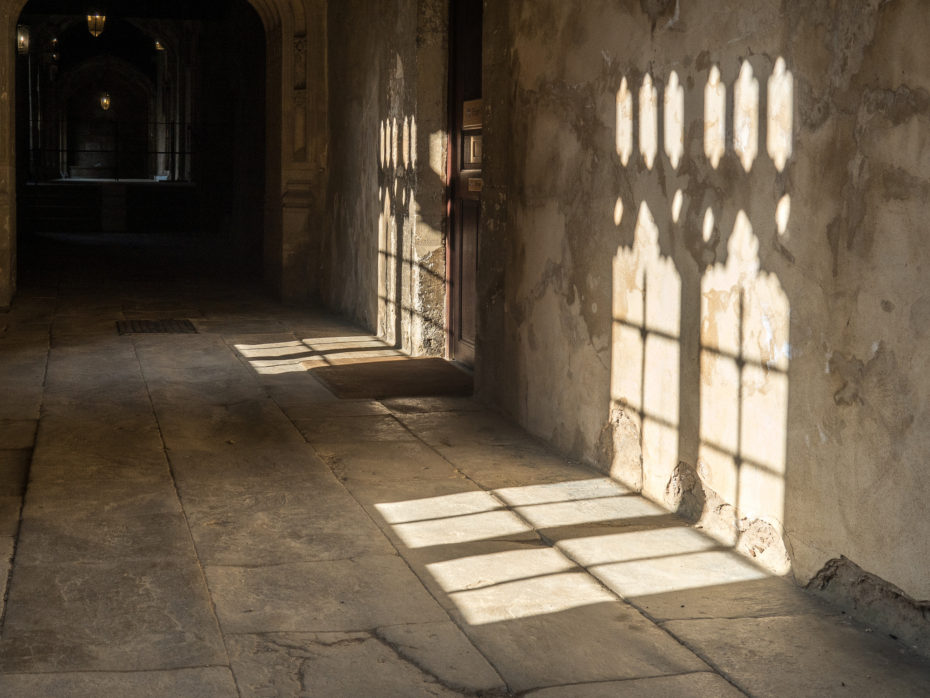 Finding the room required quite a good deal of wandering, asking, wandering more and eventually admitting defeat and being shown by yet another chipper and exceptionally uniformed usher. Our room is situated toward the rear of the campus, in the beautiful Ventian-gothic Meadows Building, which faces out over Chirst Church Meadow and the trickling ebb of the river Thames below.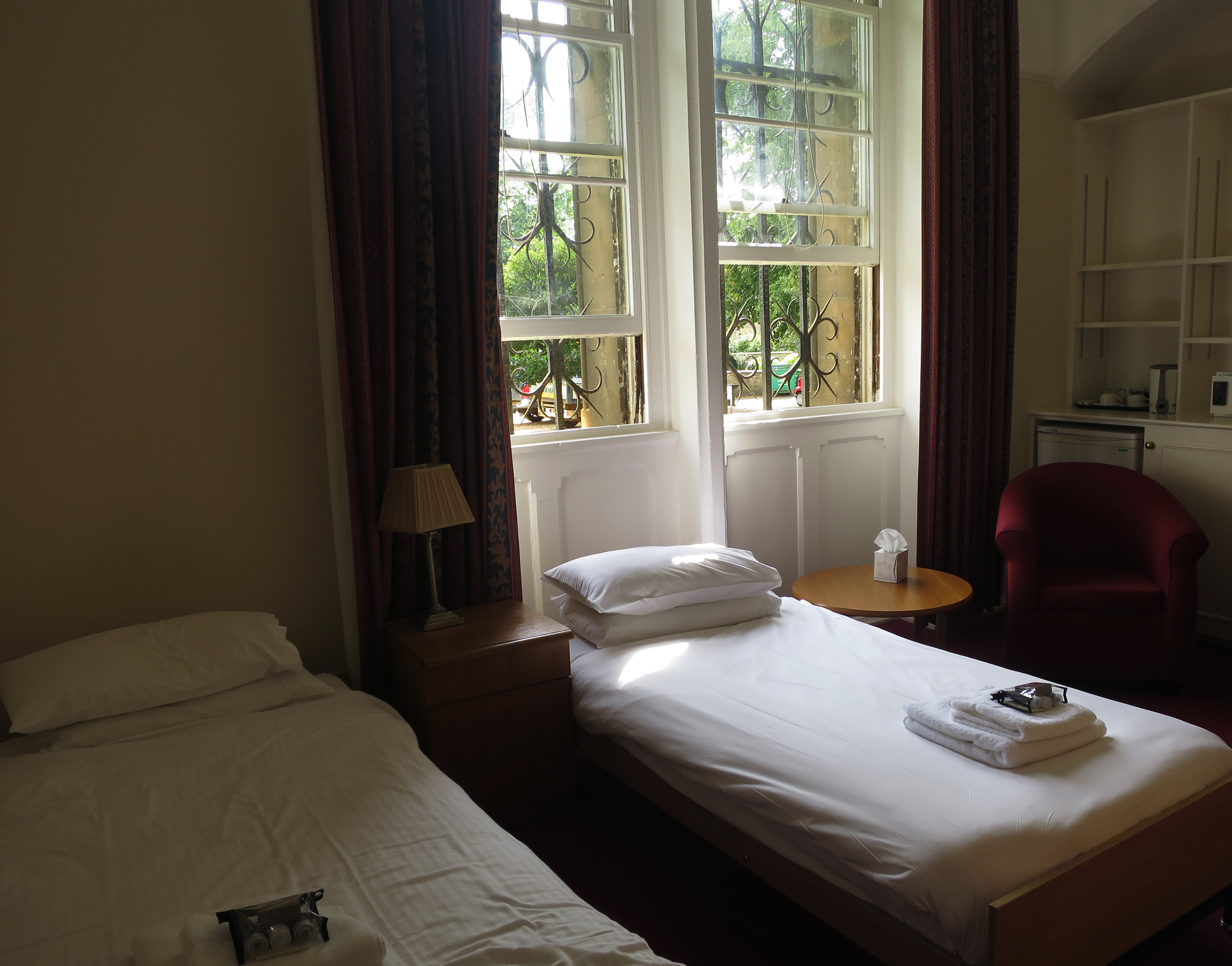 Our twin room faces neatly out over the meadow, the view from our lancet-arched window frames ultimately romantic, paling in comparison to any memory of your own university dorm room in just about every way possible. On each bed, a stylish amenities kit is placed, containing a section of miniature Temple Spa goodies, a sewing kit and optional shower cap, which indicate just how much detail is been put in to the guest experience at University of Oxford.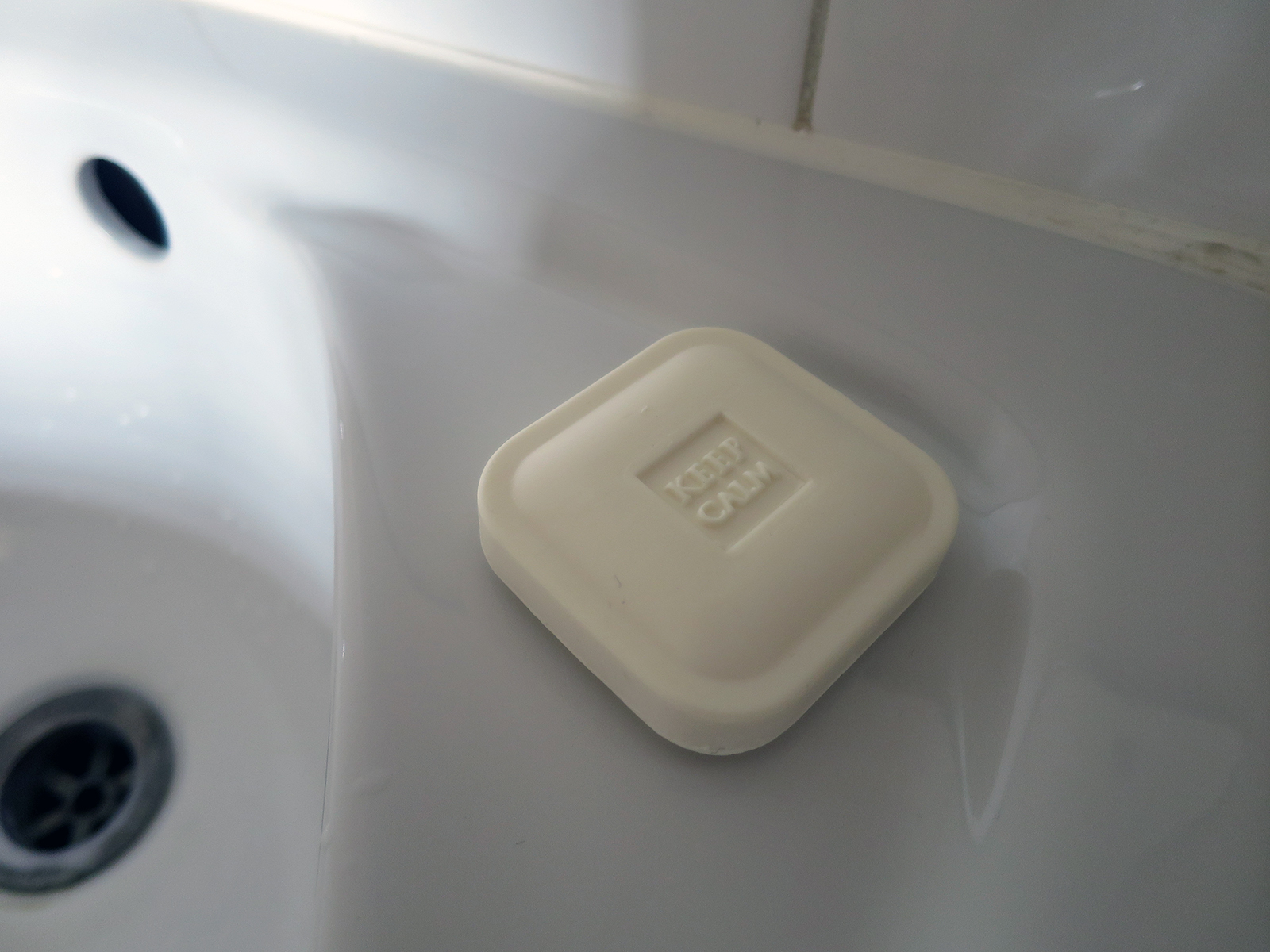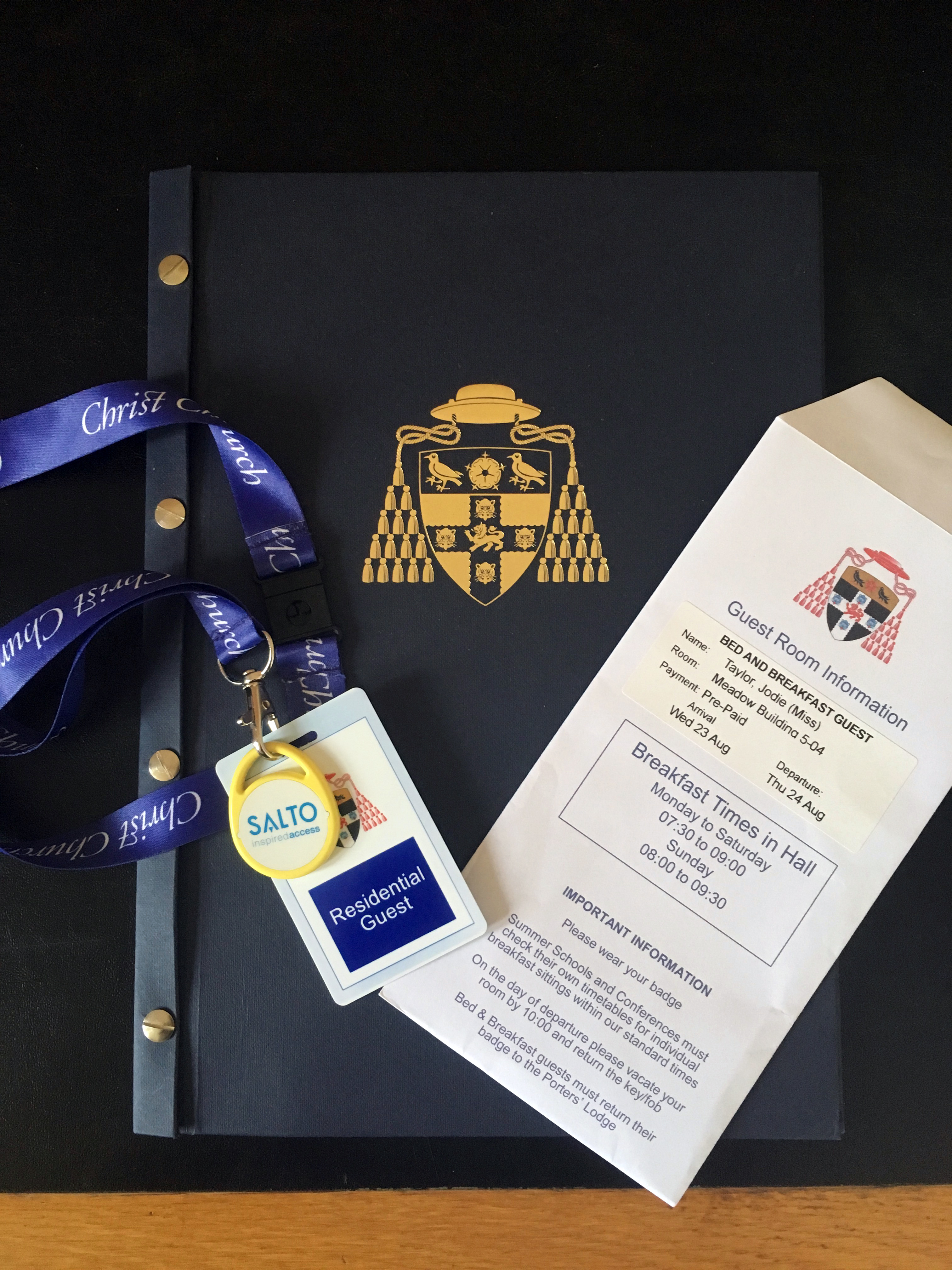 With only a one-night stay we set out to explore the neighbouring Oxford Botanical Gardens, which are just a five minute stroll out through the meadow, passing freshly cut hay-bales, swathes of tourists, romantic strollers, groundsmen and general a smorgasbord of society, who are free to use the meadow during opening hours. The interior of Christ Church, which is accessed via key fob, remains closed to the outside world, only available to paying day-guests during limited hours, who flock to see the famous building, and iconic spaces, which inspired, and even featured as locations for filming the much-loved Harry Potter movies and The Golden Compass.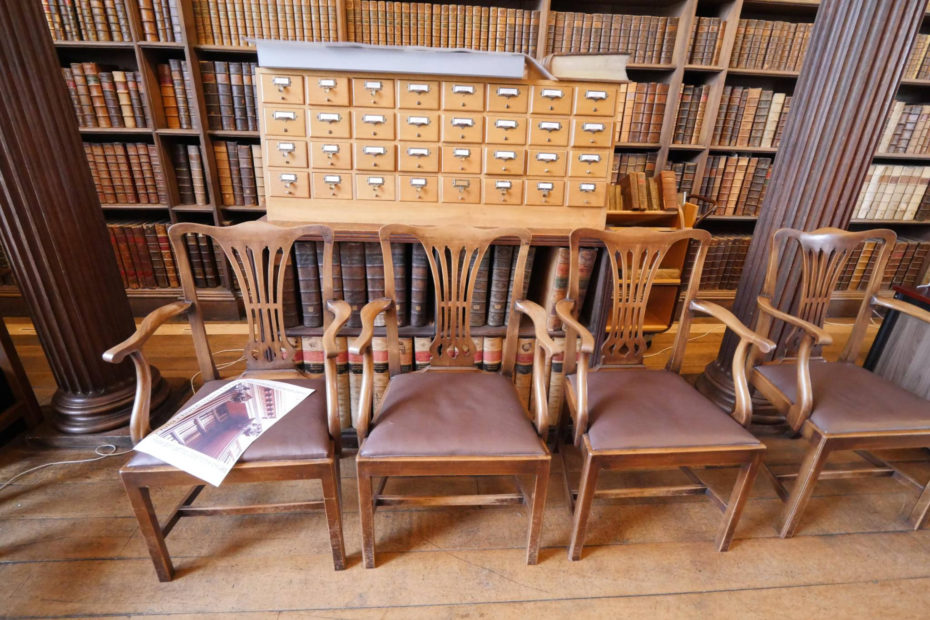 The grounds themselves are awash of twists and turns, hallways which lead to courtyards, courtyards to gardens. Great open halls, spiralling staircases, and of course, the ever-beautiful, cavernous cathedral. It is no joke to be lost in this rabbit-warren of historical passages…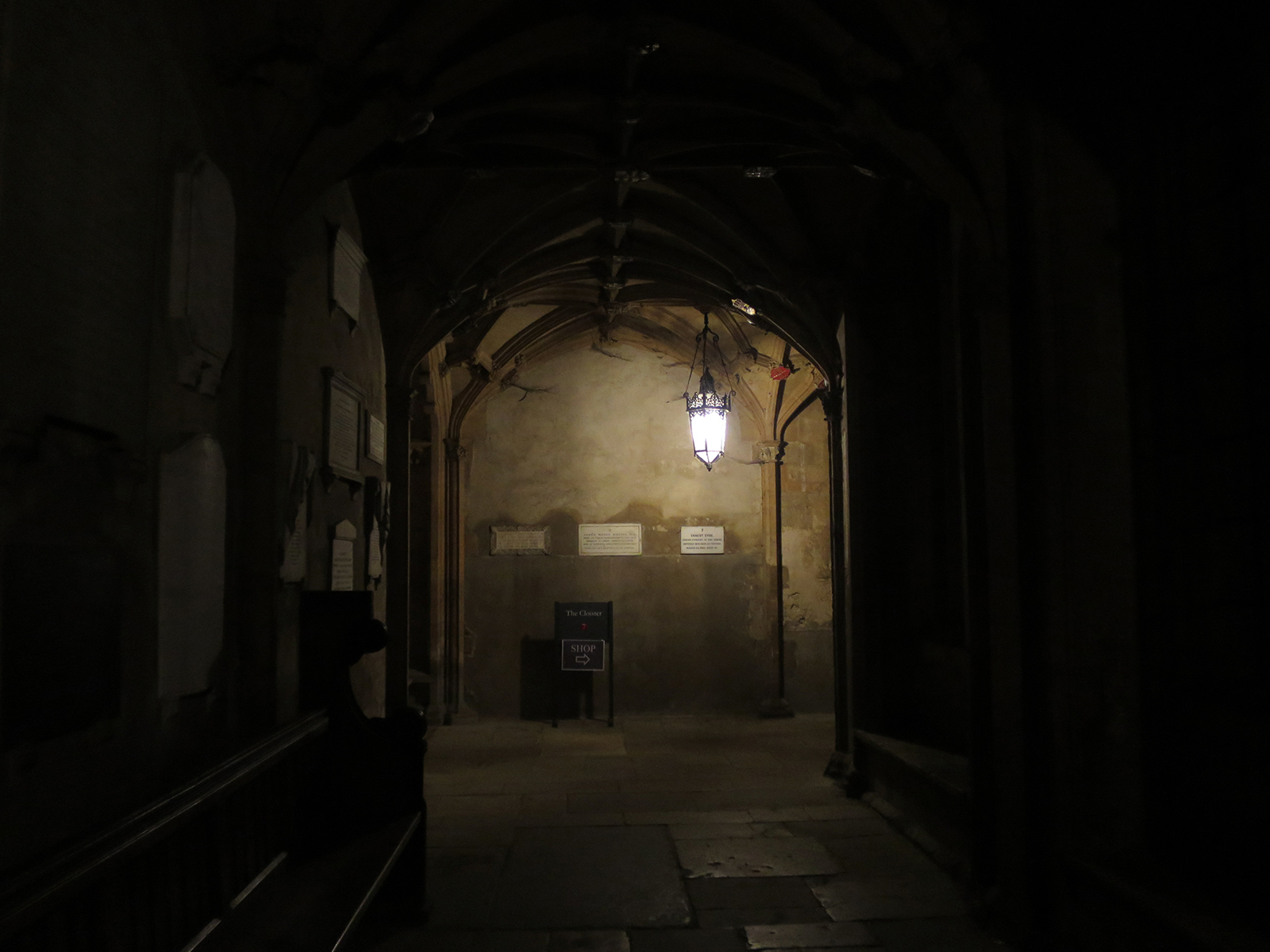 Closed for the night, the campus in its entirety is yours to wander. While there are some students attending summer school, the campus is largely empty, and wandering its enchanting hallways, lit only by an occasional sullen wall-lamp, allows you to get a real feel for the history of the building itself, and to see a side to the campus that tourists rarely see.
We duck down one hallway, and then the next, through courtyards, up stairways, and in to any room that will open to us, occasionally foiled by an unlockable door and assisted no end by the two cocktails we've just had for dinner. Much of the campus remains antiquated, but there are spattering of the modern world on show, such as a University of Oxford crest digital vending machine.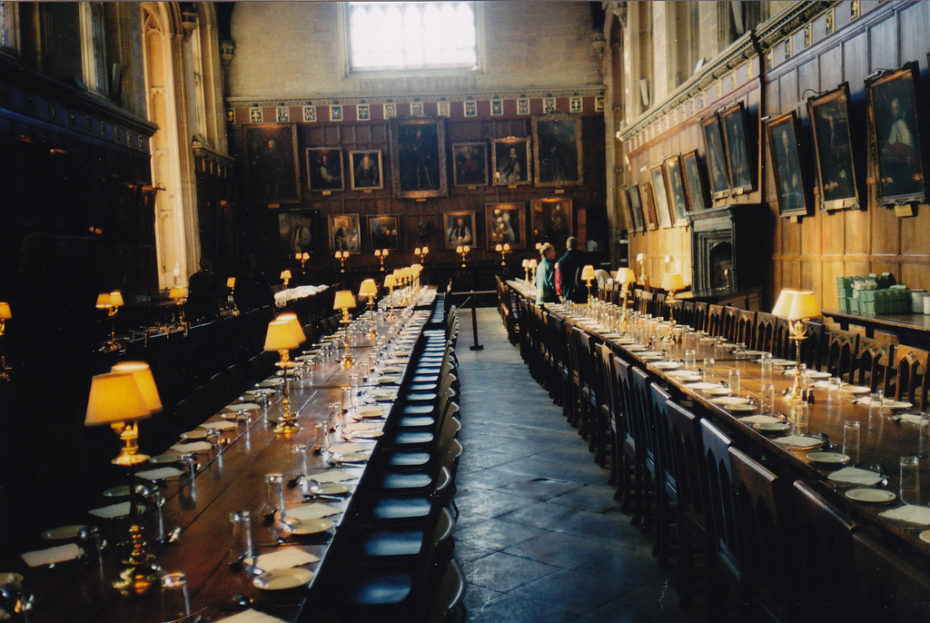 After a comfortable night's sleep, we're keen to get to breakfast – the highlight of an overnight experience at Christ Church – or so we'd read. Served in the banqueting hall, yes, the one from Harry Potter, breakfast is quite a stand-out affair. The main hall is cavernous, like an upturned galleon ship.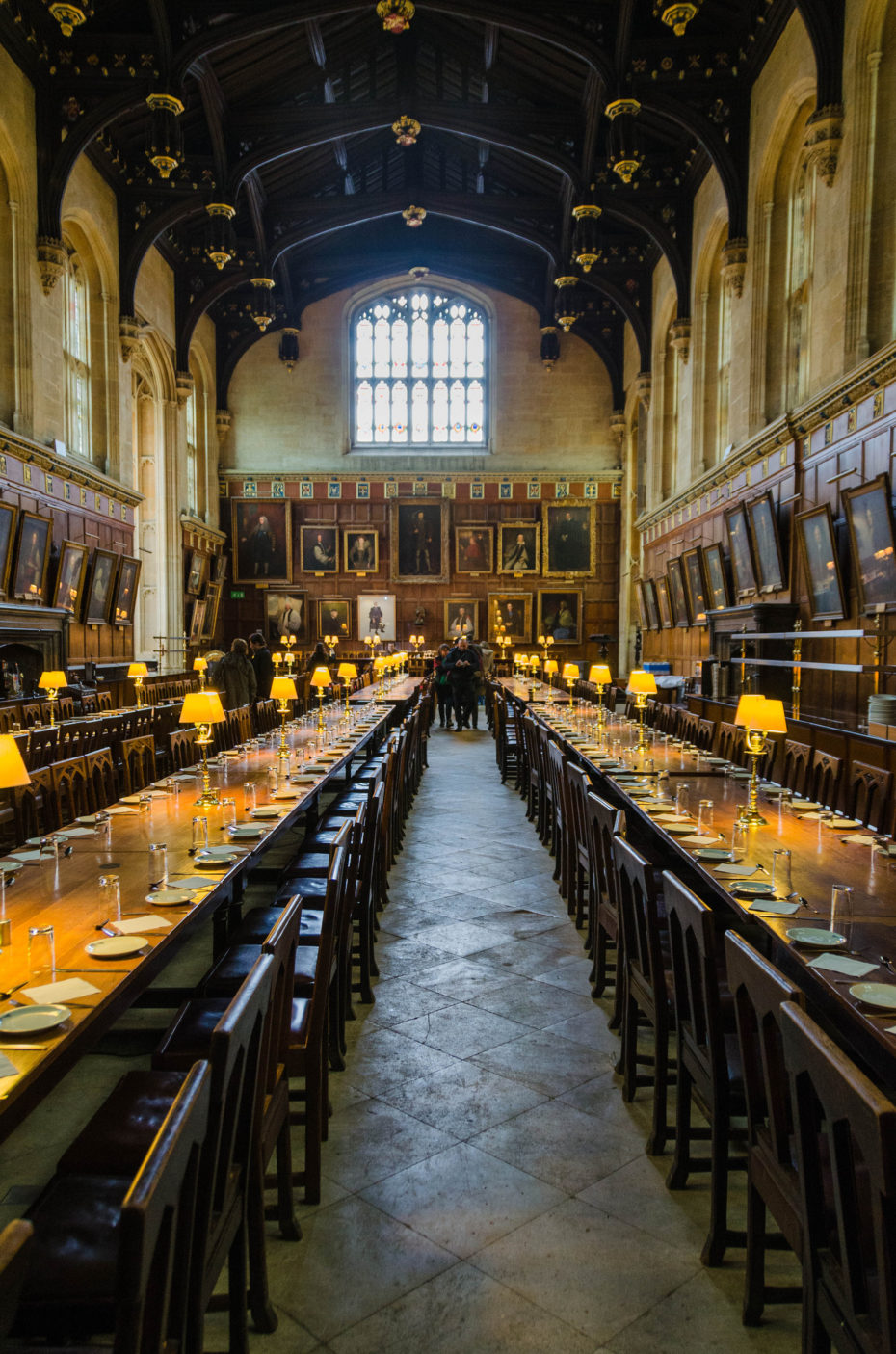 It's ornate stained glass windows throw splashes of colour in to the room and draw the eye upwards to the magnificent rafters which criss cross overhead like a chess board, embellished with gold. The tables, an iconic sight, laid out in formal style with never-ending bench seating, the tables adorned with finicky golden lamps in the grand renaissance space.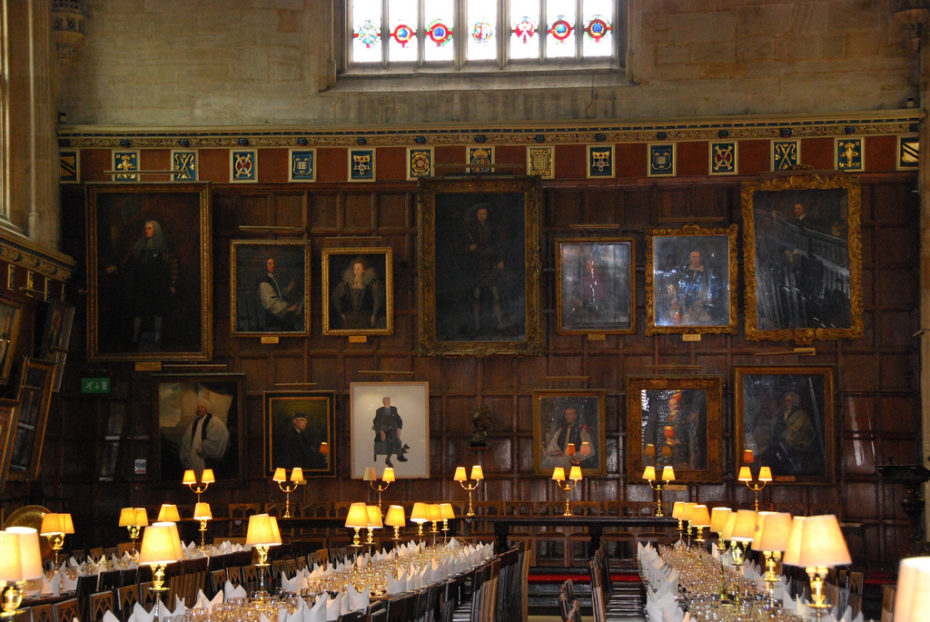 Eating is second on the agenda, for a change. Once you've gawped for long enough at the oil paintings of scholars-past overlooking the diners, eyeing up the chintzy tableware and even more uniformed young ushers, you might finally be ready to eat.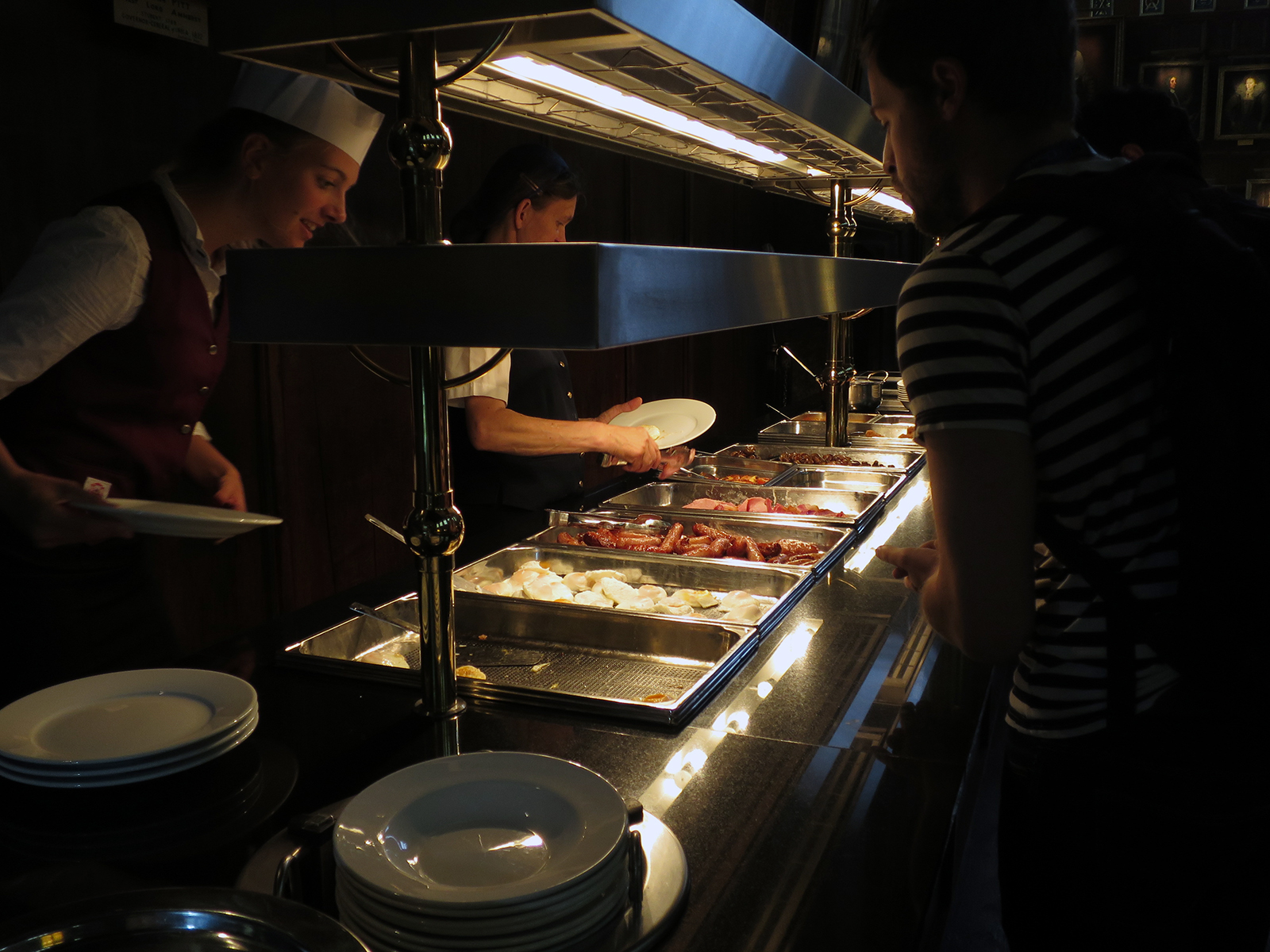 Breakfast is served part buffet-style with cereals, fruit and yoghurts accompaniments, as well as a hot breakfast buffet where you can enjoy a full English with all the trimmings. Naturally, tea is served at our seats in beautiful silver teapots, because – this is England, after all. We clink our teacups neatly together and congratulate ourselves on an ultimately fabulous breakfast.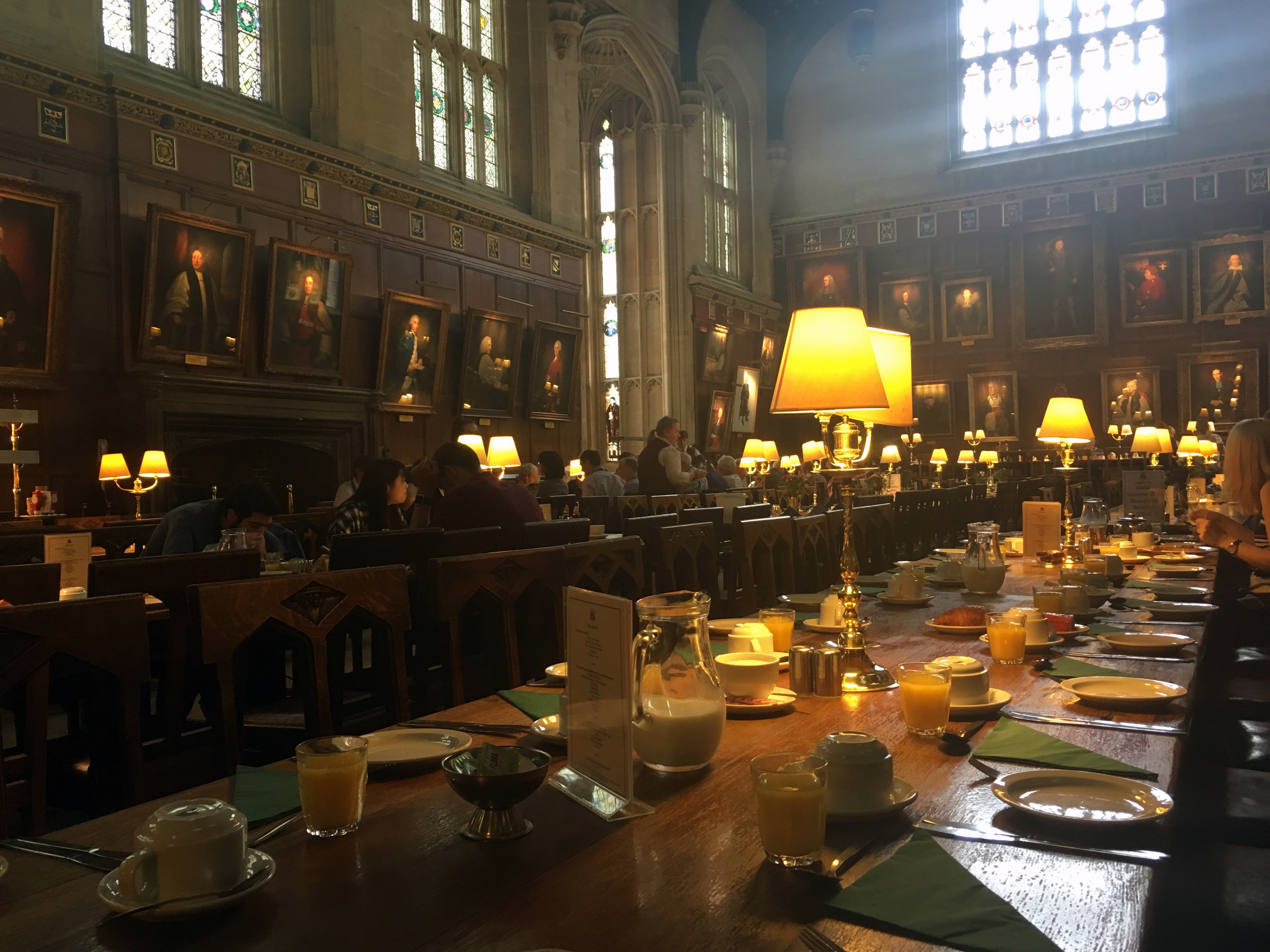 With breakfast over there is just an hour or so to enjoy the empty campus before tourists descend. We go for pleasant meander around the gardens, chatting with the friendly groundsmen, in search of some more famous literary artefacts housed by the Collage. First, an enormous tree, such as the enormous tree its limbs are held up with stakes. Better known for its literary mention as the "Cheshire cat's tree", this beautiful, gnarled relic is a testament to the Collage's sheer age and history. Following through the gardens there's one more literary detail to see – the "Alice door". A small black doorway cut in to stone that sits between in the Cathedral garden and the Dean's garden, beyond the wall. Said to have inspired the famous rabbit hole in Alice in Wonderland, it is a charming detail to take in. Fancy yourself as Alice for a moment, sneaking over to mischievously turn the handle, but alas, still locked just like it was for Alice Little, all those years ago.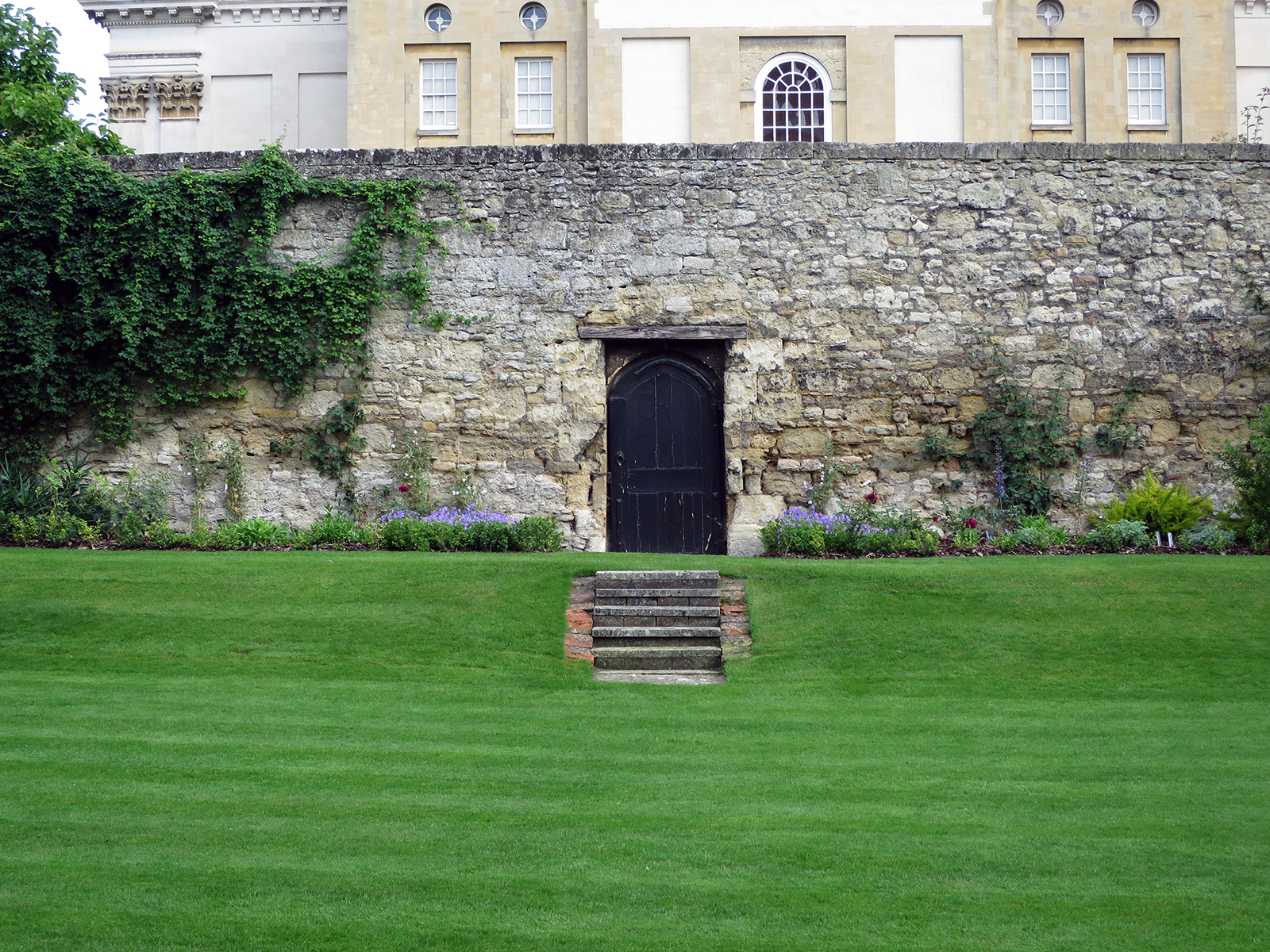 As you make your way out through the quadrangle and through the ornate archways that seperated the magic of Christ Church from the outside world, you can't help but appreciate how this place had come to influence so many literary minds. Passing under the ornate ceiling of Tom's gate, ensconced with crests, you feel as though you're leaving behind a part of literary history – and most certainly – a fine place to spend the night.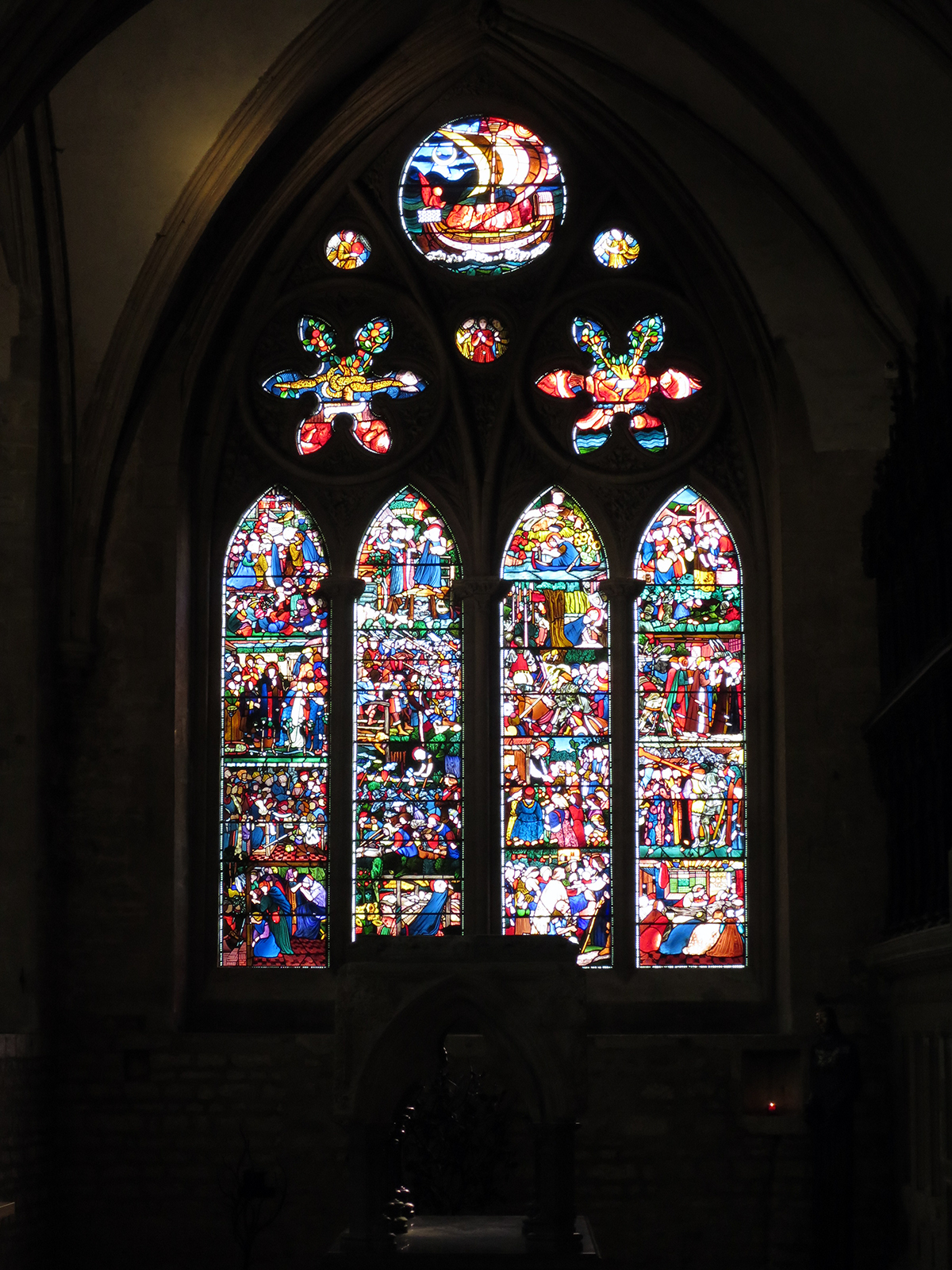 To book a magical overnight stay at University of Oxford (at Christ Church College, or any of the other collages) check out University Rooms. Please note: most accommodation is only available in the summer months, when the student dorms are vacant.
By Jodie Taylor, a freelancing English explorer.