Let me tell you about a place called Taylor Camp, a tropical ocean-front utopia without rules, politics or bills to pay. Anti-establishment all the way, clothing was optional and decisions were made according to the "vibes". It was the ultimate hippie fantasy.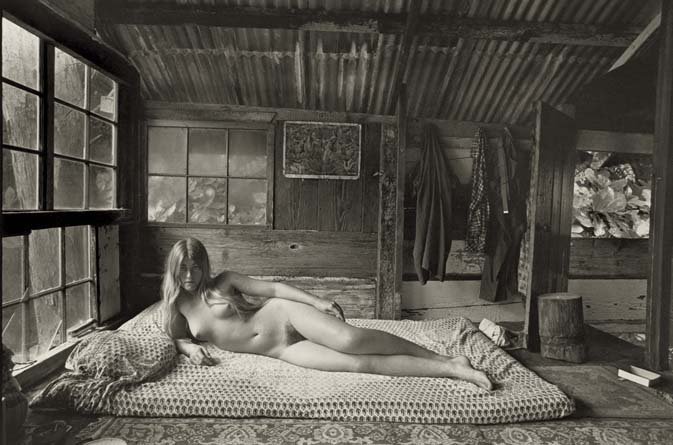 Taylor Camp began in the Spring of 1969, with thirteen hippies seeking refuge from the ongoing campus riots in America and police brutality. Having fled their homes, they headed for Kauai in Hawaii, then a very remote and unspoilt land with just a single traffic light on the island.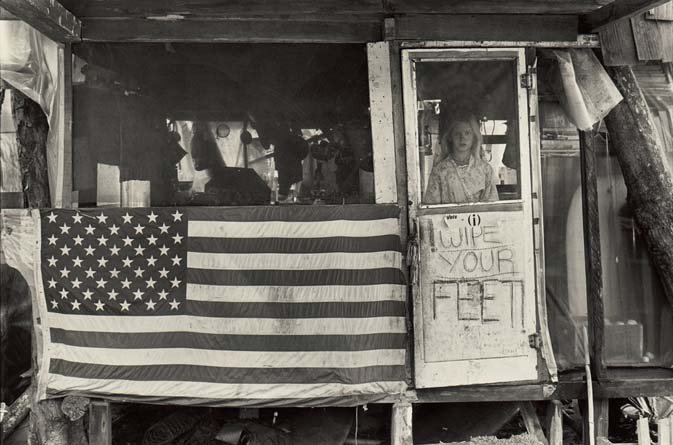 "We were involved in the anti-war movement and Berkeley was ready to explode. It was either pick up a gun or leave," remembers Sandra Schaub, one of the founding members of Taylor Camp along with her husband Victor. "So we decided to leave for Europe and went, 'Oh what the heck, we've never been to Hawaii; we'll just go to Hawaii and on to Asia and Europe.' We had no idea what we were doing."
Poor, homeless and uninterested in living any kind of standard lifestyle, it wasn't long before the tribe of hippies landed themselves and their children in jail for vagrancy. But an unlikely Hollywood name came to the rescue. Howard Taylor, Eizabeth Taylor's brother who was a resident on the island, bailed them out and invited them to live rent-free on his land, one of the most beautiful spots on the island where the unspoilt jungle gave way to a crystalline blue bay.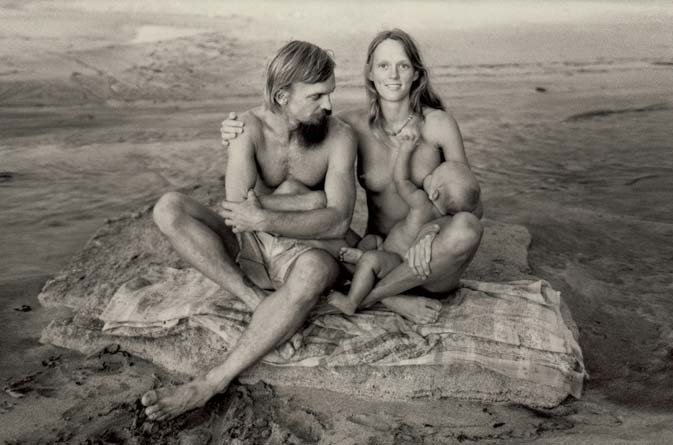 These photographs were taken by Taylor Camp resident, John Wehrheim. The accounts of the Taylor Camp residents you will read here are excerpts from his photo book, Taylor Camp.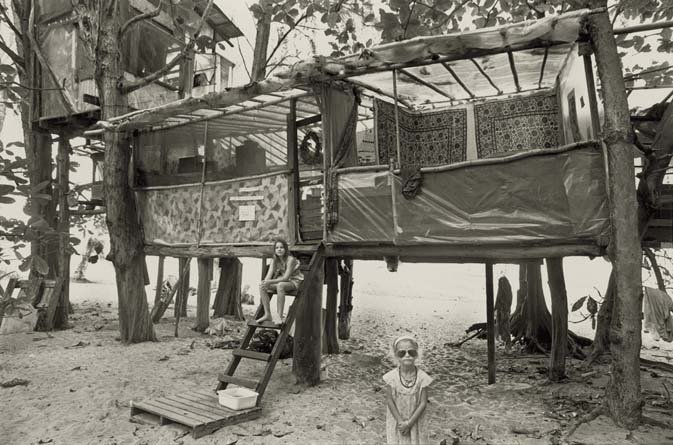 There was no electricity or amenities of any kind and Howard pretty much left them to it. The society dropouts started building their beach-front tree houses with bamboo, scrap lumber and salvaged materials. The "flower power campers" were living out their utopian dream without any restrictions or supervision.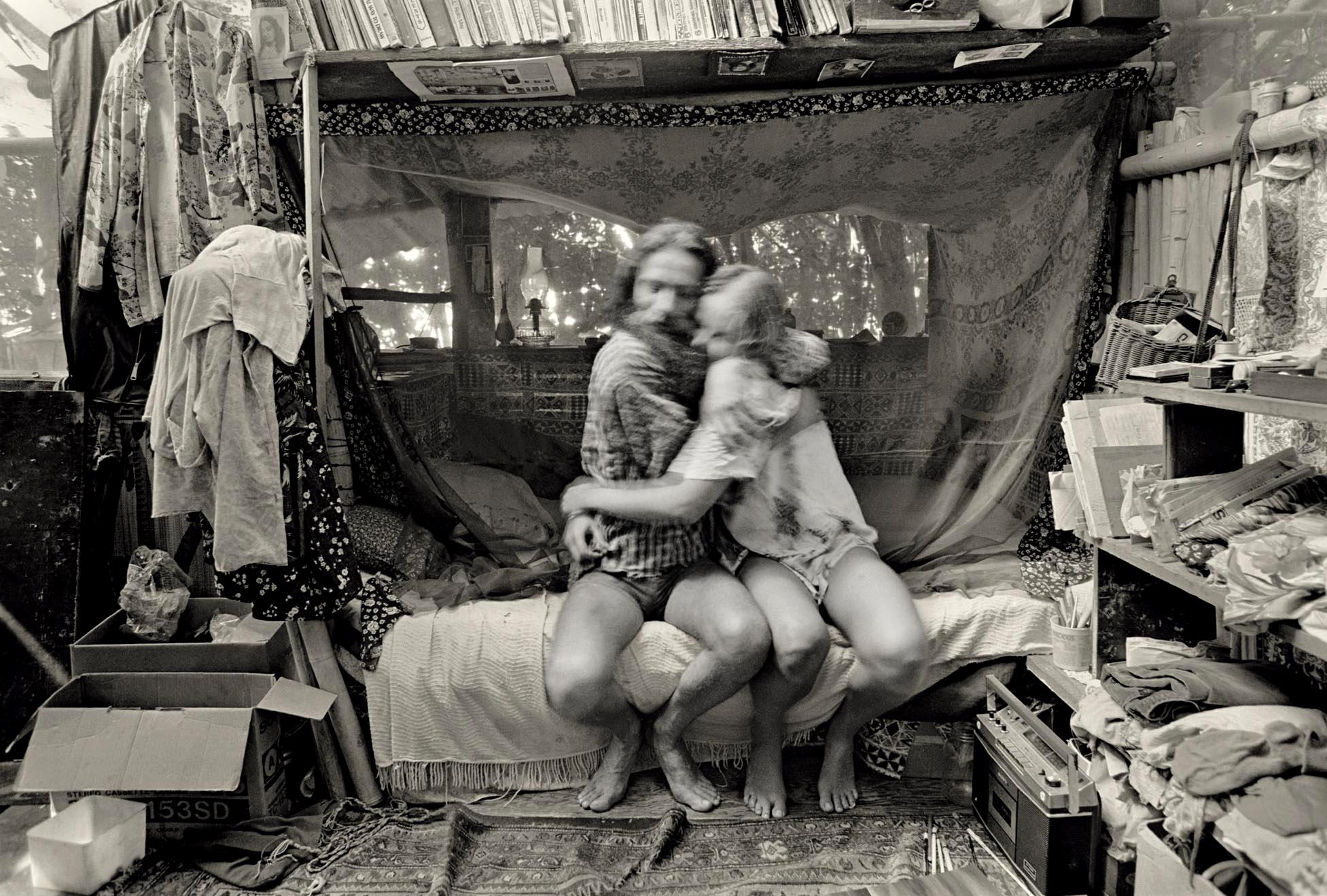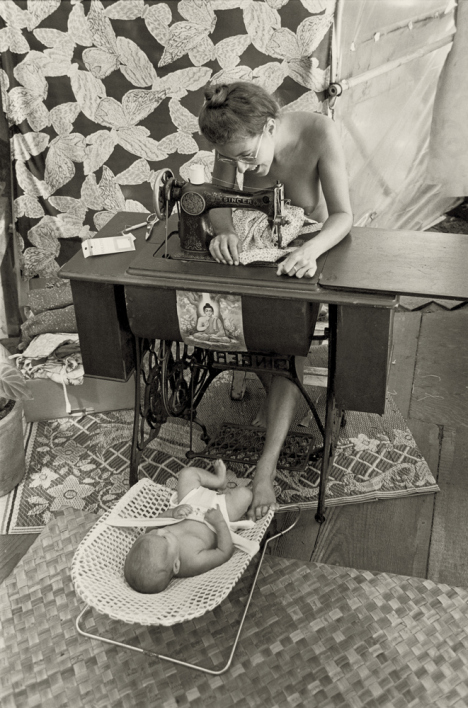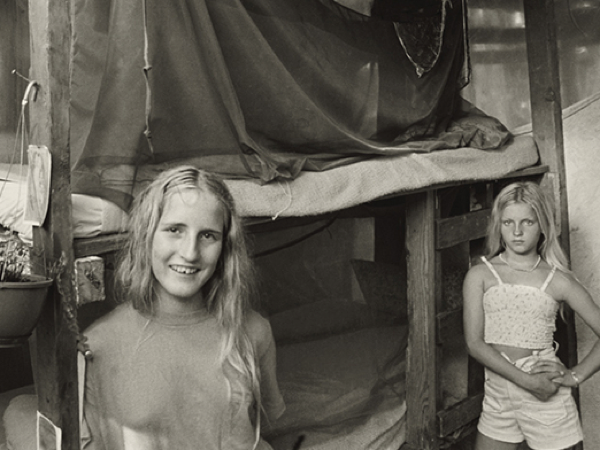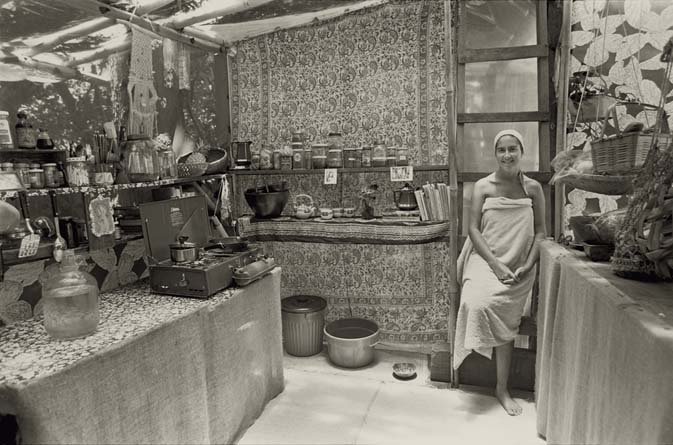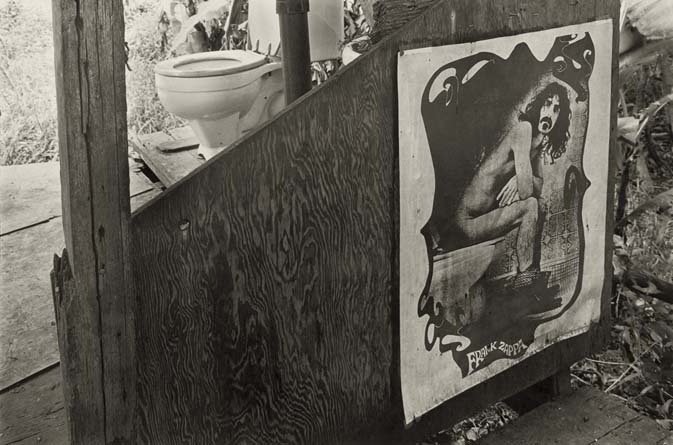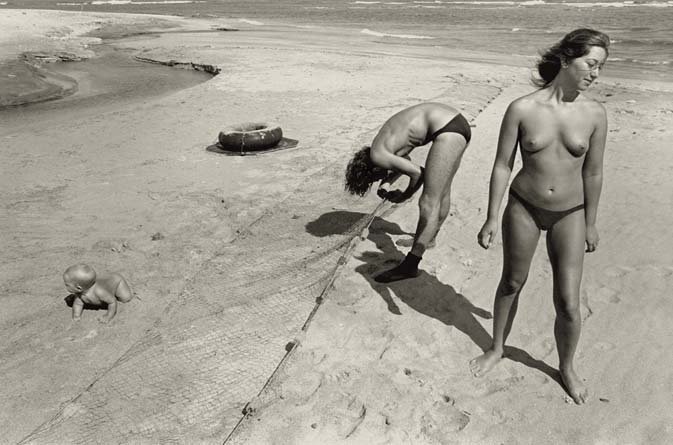 They lived off the land (and the occasional food stamps) and fished and recruited a medic and a midwife. The children went to school and even got a ride from the school bus after some campers convinced the driver to include Taylor Camp on his route. Word of the village spread far and wide and more hippies, surfers and troubled Vietnam war veterans arrived to start a new life in the ungoverned beach community.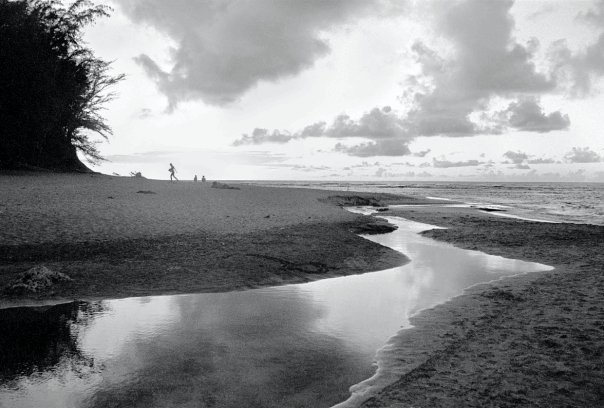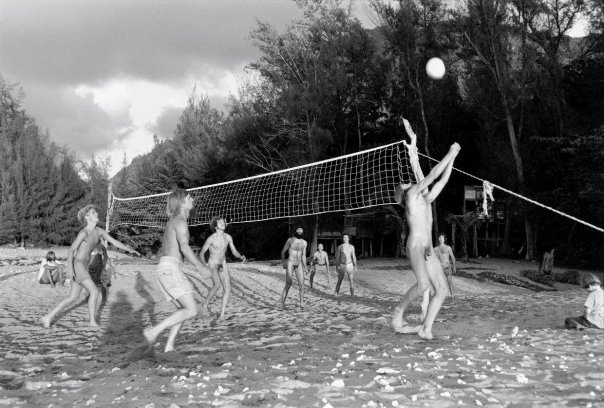 The whole naked thing sort of came with the territory of being surrounded by nature but campers maintain they were not "strutters or flaunters". Former Taylor Camp resident Rosey Rosenthal, today an ESPN radio host and special assistant to the mayor on the Big Island, remembers the atmosphere:
"We were naked. Everyone assumes naked means lascivious. They have all these things in their minds. They go "Ooh, ooh, ooh," right? But when you live naked and you see these girls naked every day they become your sisters. There's no prurient interest. It's like hanging out with your sisters every day. But when a new girl came onto the beach wearing a little bikini, you'd go, "Ooh, what's going on with that?" You know what I mean? And even beyond that, people think, "Oh, you were naked. You were hippies." I never knew about any orgies, and if I knew about them, I'd be there. You know what I mean? It wasn't like I was shy about that kind of thing. Right? It wasn't going on. It was mainly couples. Relationships. There was—I mean, maybe it was going on somewhere at sometime, but wild orgies weren't the prevalent thing. The relationships were like any middle class community."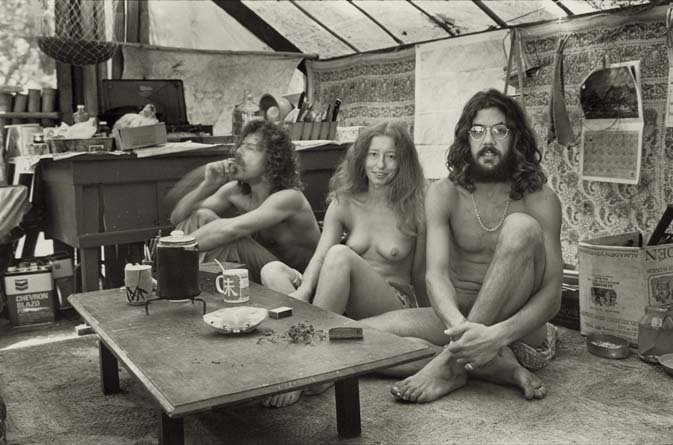 At its peak, about 120 people were living on the 7 acre community. Residents took in strangers who were looking for a time out; an escape.
"We didn't need TV; we knew clearly what was going on," says Sandra Schaub, says former camper Suzanne 'Bobo' Rollin. "We had vets in camp. They had come back and they were damaged. You could tell the difference between the guys that had served and the guys that hadn't. The guys that hadn't been to Vietnam could still smile and the guys that had, we had to teach them how to smile again."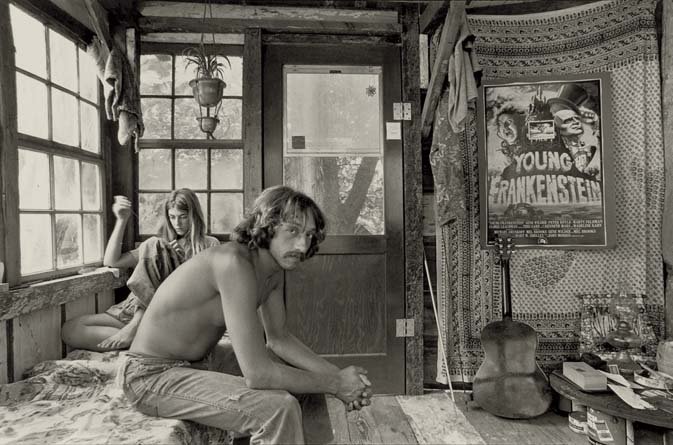 Marijuana and pschadellic drugs were certainly part of the living experience for many residents. Sisters Teri and Debbi Green, known around camp as the "Sin Sisters", who now live normal lives in San Francisco, were regular users of LSD at Taylor Camp. They recall another female resident who took the drug more than 300 times while living at Taylor. Today she works as an attorney.
"You needed some kind of centered sanity, some kind of focus, not just running around and banging your bongos on the beach in the full moon," says Teri. "That worked for some people, that's true. But you have to start expanding your mind on your own and you can accelerate the expansion with LSD. For me—acid was a tool, it was a spiritual awakening, used with a focus and a purpose. It wasn't just, 'Lets party, break out the acid!'"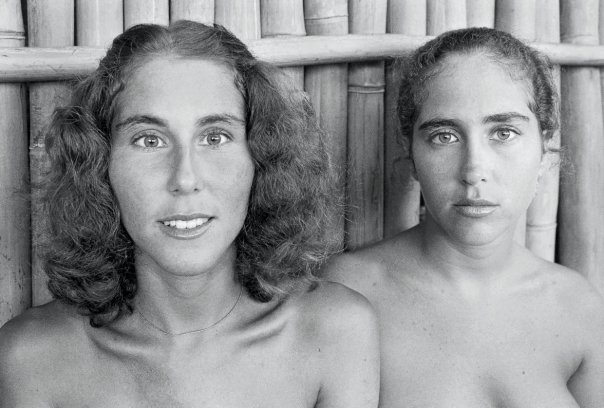 (Pictured: Teri and Debi Green)
"Remember the mango pies? On my birthday I would take a hit of LSD and go by myself down the Na Pali Coast. My birthday is mango season," explains Debi, "And Teri would make me the first mango pie of the season. I would spend that day by myself with my pie in that very naked state. It was a spiritual experience."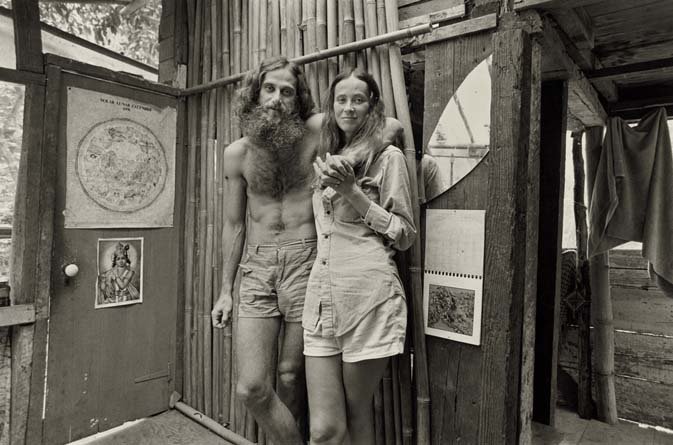 The local Hawaiian community had mixed views of Taylor Camp. Some were accepting and some, well, not so accepting. Because with every paradise, there eventually comes a dark side…
Hawk Hamilton brought up several children on the island with his first wife Suzanne "Bobo" Rollin, and his second partner who arrived later, Cherry (previously pictured breast-feeding on the beach).
"Taylor Camp was pretty innocent but there was a rough element. We had to be on the ball—kind of protective. We called it the 'End of the Road,' the 'Wild Wild West' and bad things happened there occasionally. Some guys came into Taylor Camp late at night; we were all asleep. All of a sudden, right outside my window a local guy says, "Hey braddah!" I could see the twin barrels of his shotgun stuck right up against the screen, "Hey braddah, you got any drugs…" Foolishly, I dropped to the ground and grabbed a big pillow, put the pillow in front of me as if it would protect me from a gun; then stood up and grabbed a staple gun. In the dim light I raised the staple gun, waving around like it was a pistol, "I got a gun here, get the fuck out of here!" and sure enough the guy disappeared."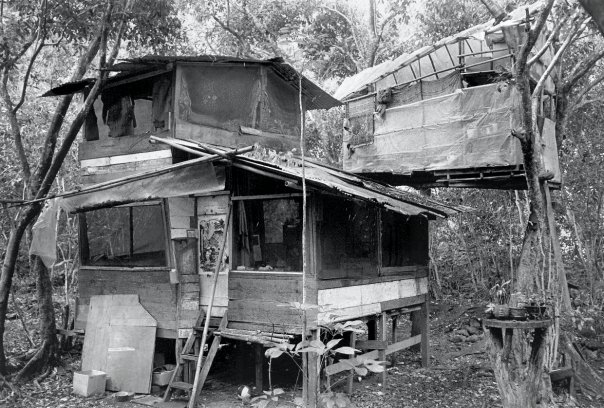 "We had the smack shack where the bad boys lived. One of the guys was named 'Roger the Dodger,' great nickname. The other guy was 'Smiley,' an ironic name. They were the bad boys. We kind of allowed them to be there, then got rid of them a year or two later. Taylor Camp had all kinds of people, but basically sweet people."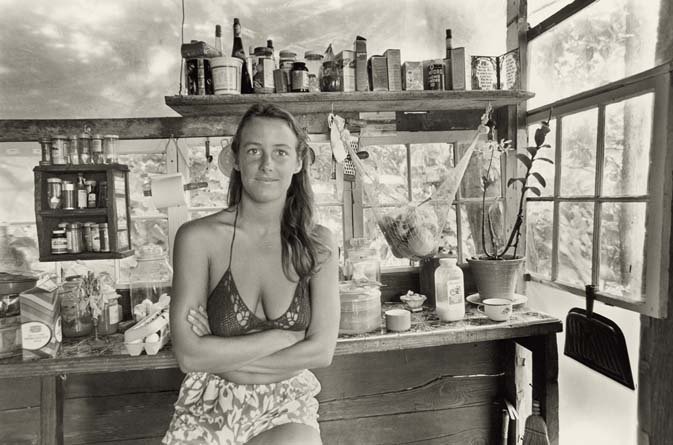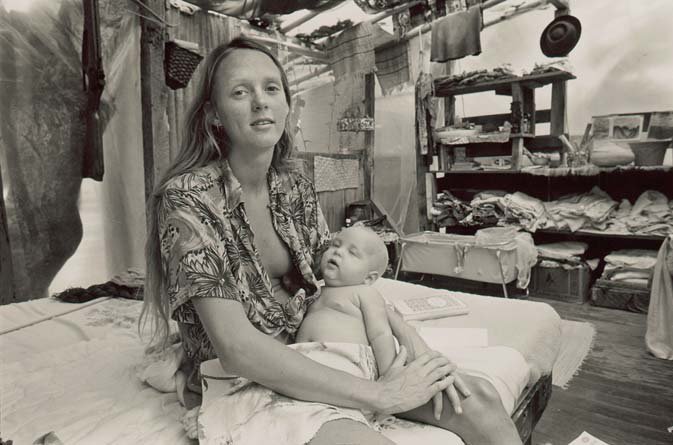 After eight years of living in a somewhat functional community without rules or rulers, the story of Taylor Camp came to an end. The Hawaiians had run out of patience for the band hippies living rent-free on one of the island's most beautiful spots. With the tourism industry on the rise, Taylor Camp was considered an eyesore. Complaints about the nudity, drugs, sanitation and even theft got louder and louder, until the hippies' luck ran out.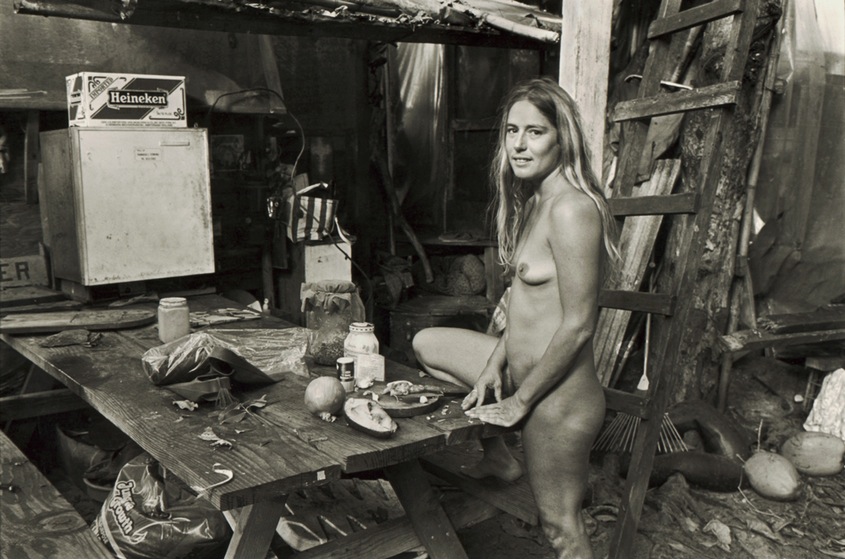 In 1977, the state acquired the property once offered to the residents by Mr. Taylor. The village was condemned to make way for the Na Pali State Park and the residents were evicted. Authorities set fire to the camp to ensure they wouldn't return. In place of the village today is a tourist car park with some picnic tables and public toilets.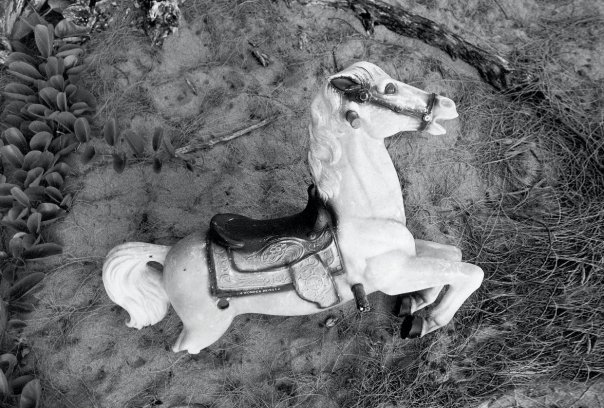 Four decades later, island resident and former camper John Wehrheim showed the black & white photographs he had taken of life at Taylor Camp to some filmmakers, Robert C. Stone and Thomas Vendetti. Moved by the images, together, they decided to track down the campers, their neighbours and even the government officials who finally got rid of them. In 2010, they made a documentary which you can see the trailer for here:
To see the full documentary, you can purchase it here.
"I would say about 97 percent of the people said this was the best time of their lives," says co-producer Robert C. Stone. "I think there was that sense of freedom and youth and vitality and living with nature and community that just makes an impact on a young person's life."
"If I could go back, I would go back this second," said David Pearson, a surfer who arrived at Taylor Camp in 1972, now a 67-year-old retired public school teacher on the Big Island. "I can't imagine anything more pristine and beautiful than the life I had there. "It was the single most defining experience of my life."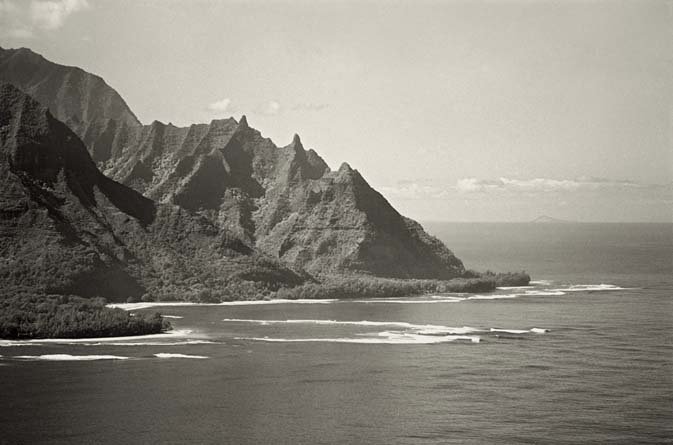 For all you free spirits with a coffee table, the Taylor Camp book is available to buy here, featuring interviews, 108 photos and a fold out map of camp Taylor. See a preview here.
PS. Discover my own visual cabinet of curiosities for the undiscovered and forgotten on my Instagram