1. Declassified Photos of Atomic Tests in Colour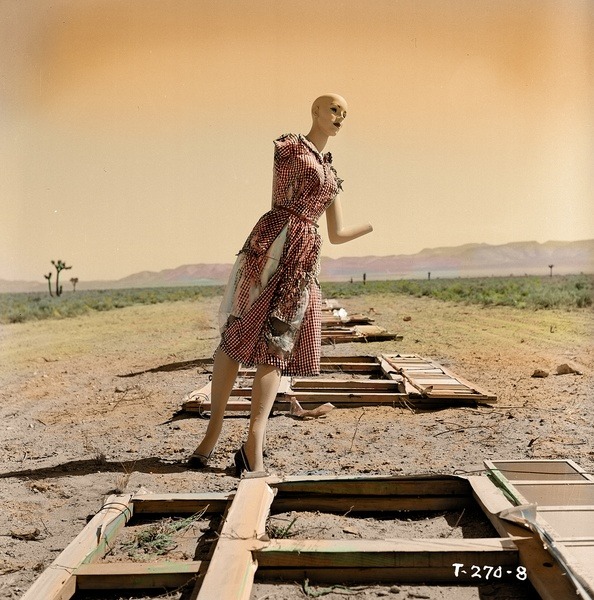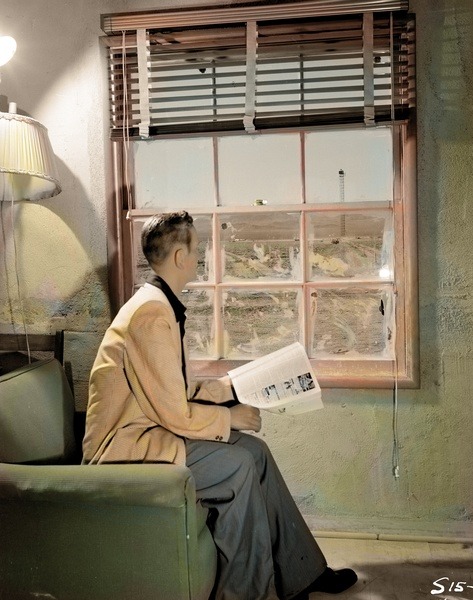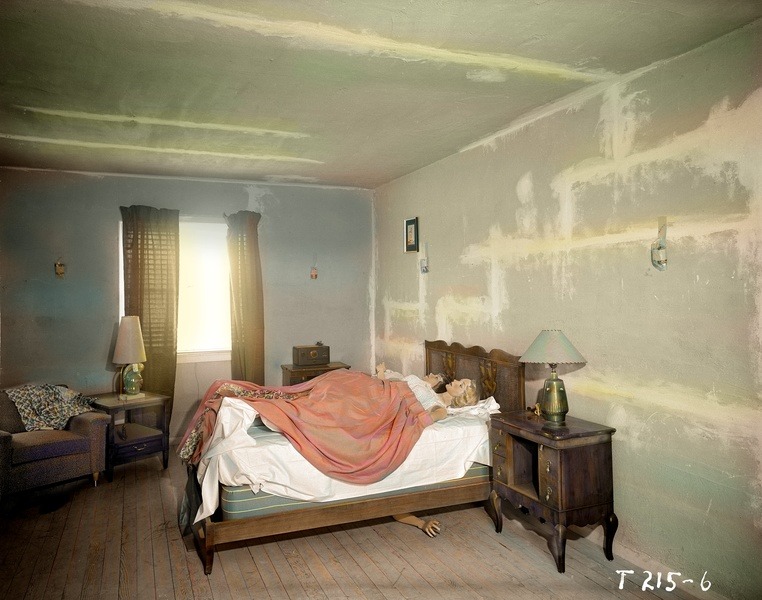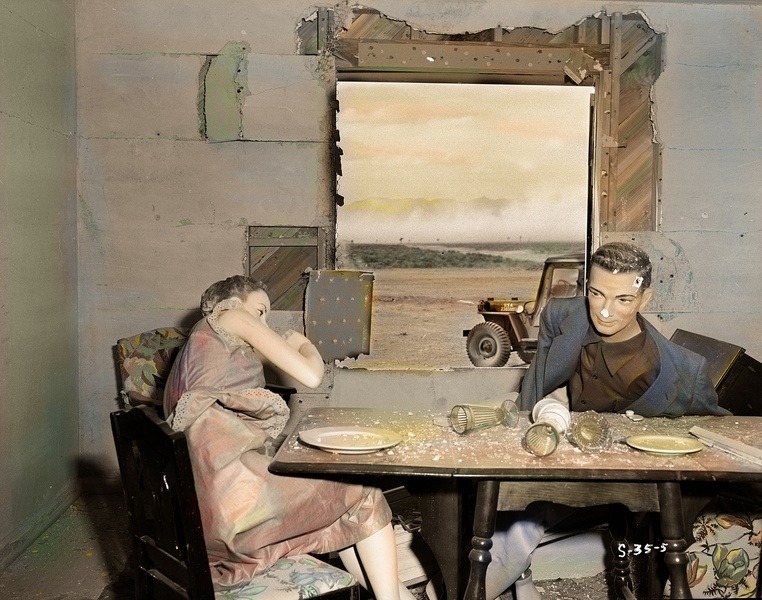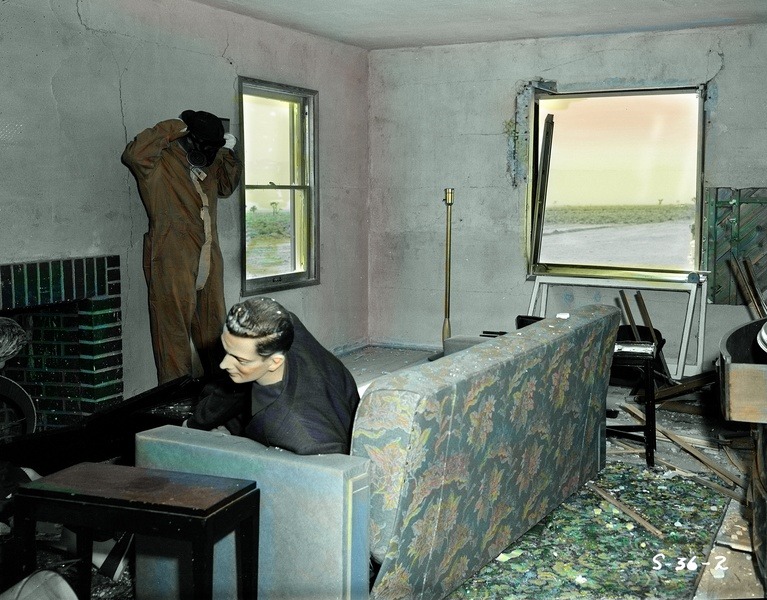 Declassified photos from Los Alamos National Laboratory and Archived Images of Atomic tests by artists Greg Mac Gregor and Clay Lipsky. Taken at the Nevada test site in the 1950s, when the US army put mannequins within the radius of nuclear test explosions to see what would happen to them.
Found on This isn't Happiness.
2. This staircase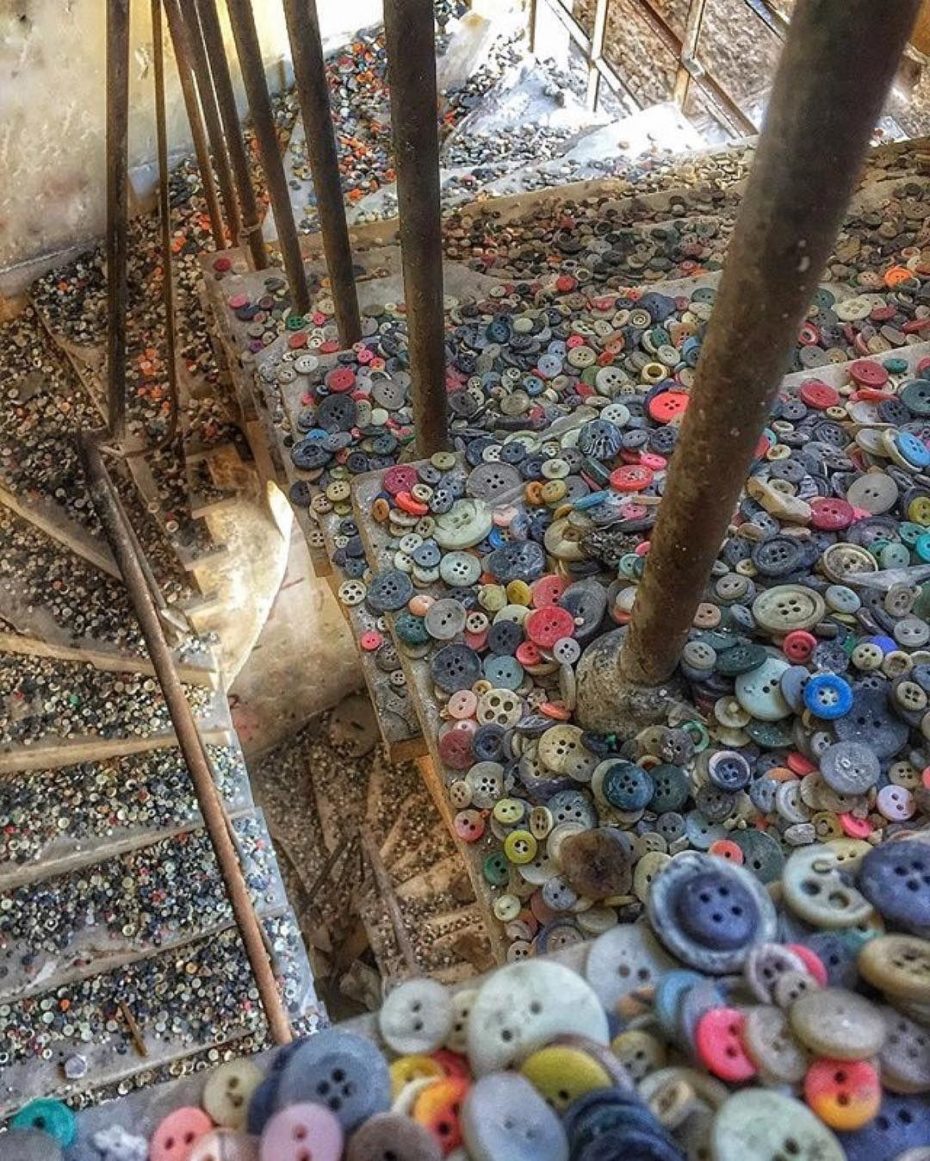 Original source unknown, likely taken at this abandoned button factory in Shenzhen China.
3. Marcello Mastroianni goes Mod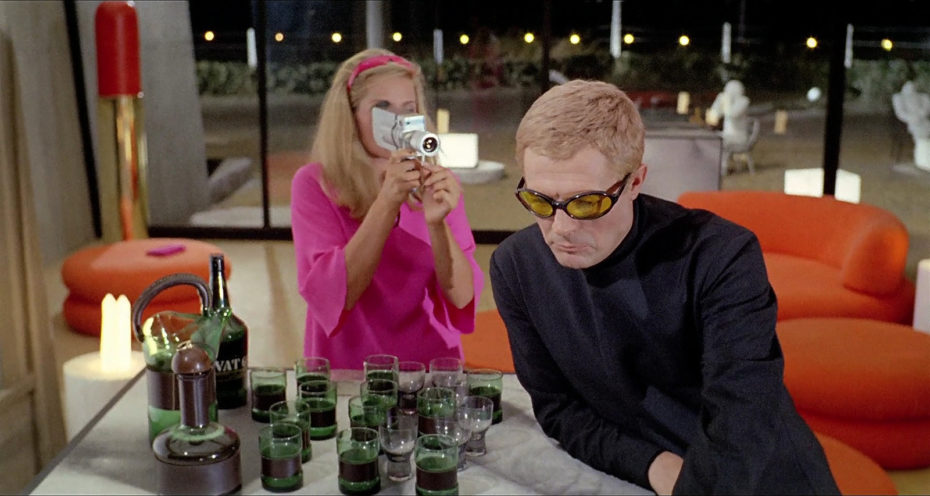 It's just such a departure from his whole Fellini Dolce Vita look…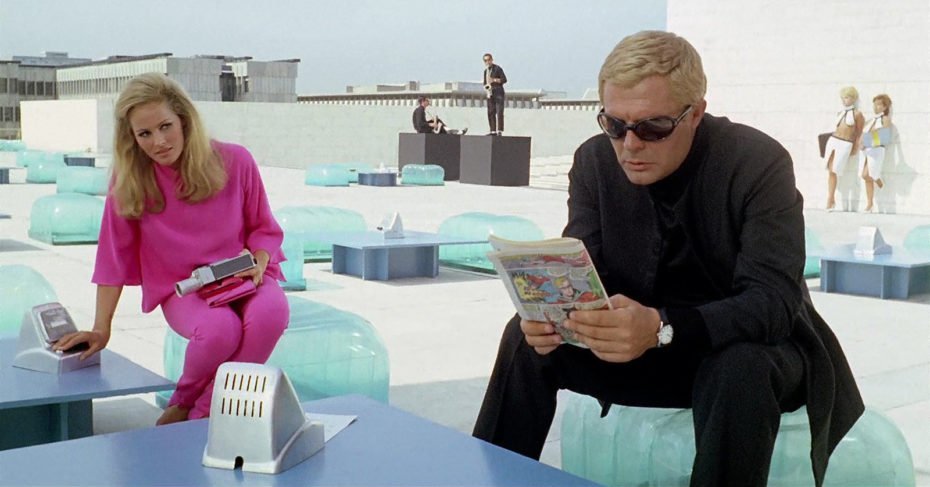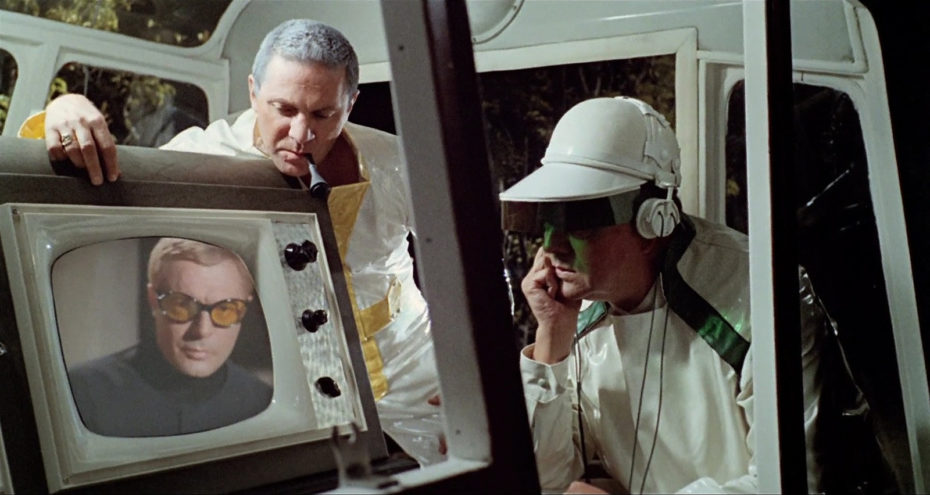 On another note, this little-known 1965 French-Italian film, The 10th Victim
m starring Ursula Andress and Marcello Mastroianni, directed by Elio Petri, is well worth a watch for its costume and set design alone…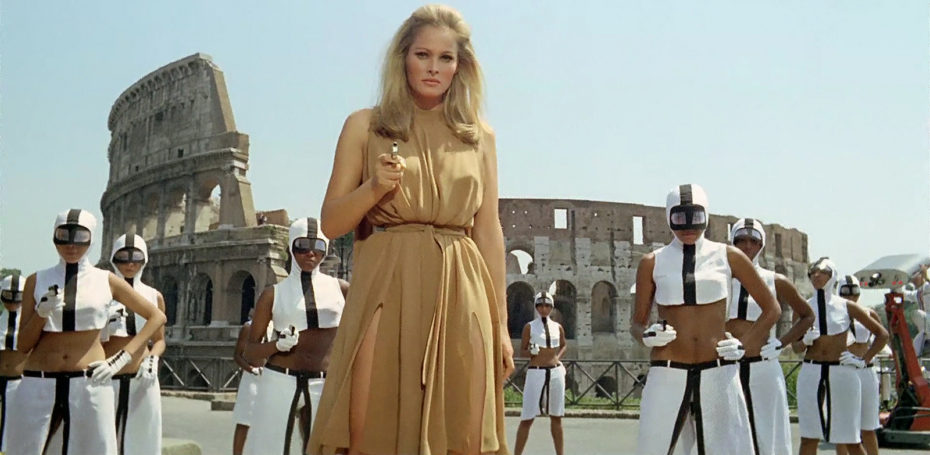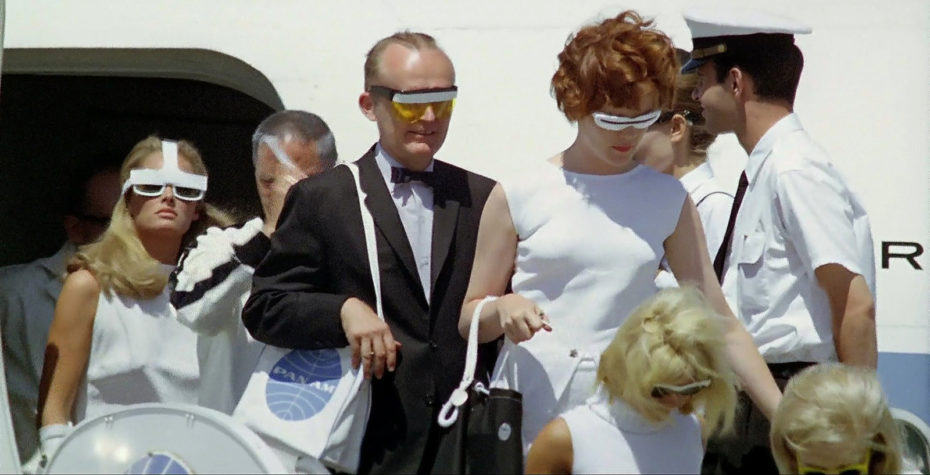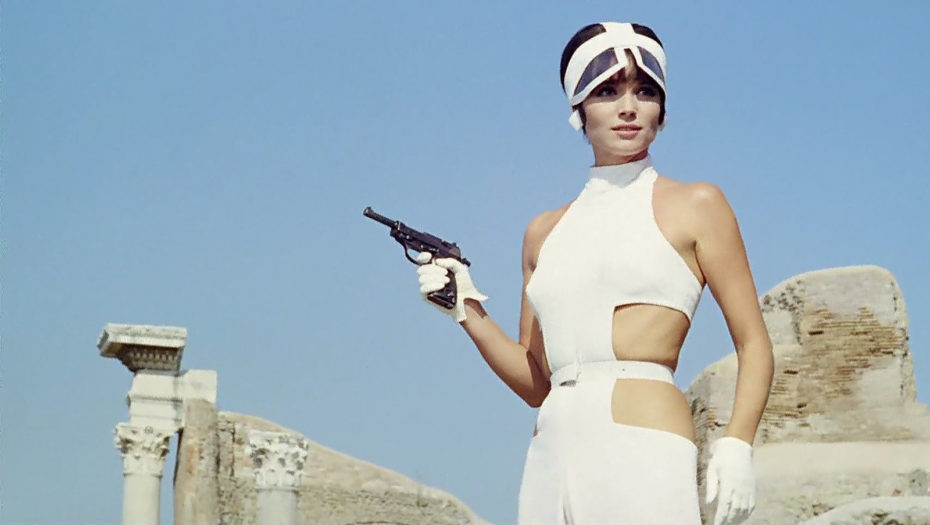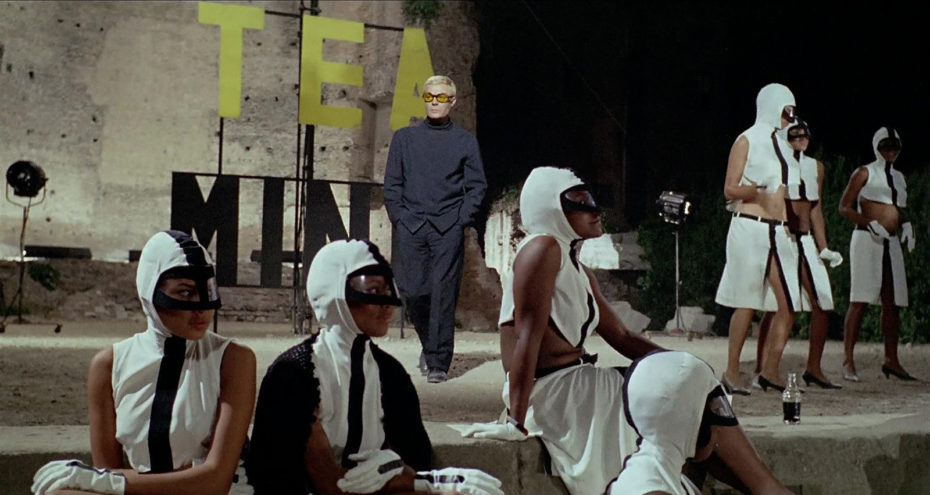 The SpyVibe blog calls The 10th Victim
 a "cocktail of groovy music, op art, pop art, space-age fashion, and modern design." The soundtrack is worth a listen too. 
The entire film is online at Daily Motion.
4. Police finally found the missing pair of ruby slippers from the wizard of oz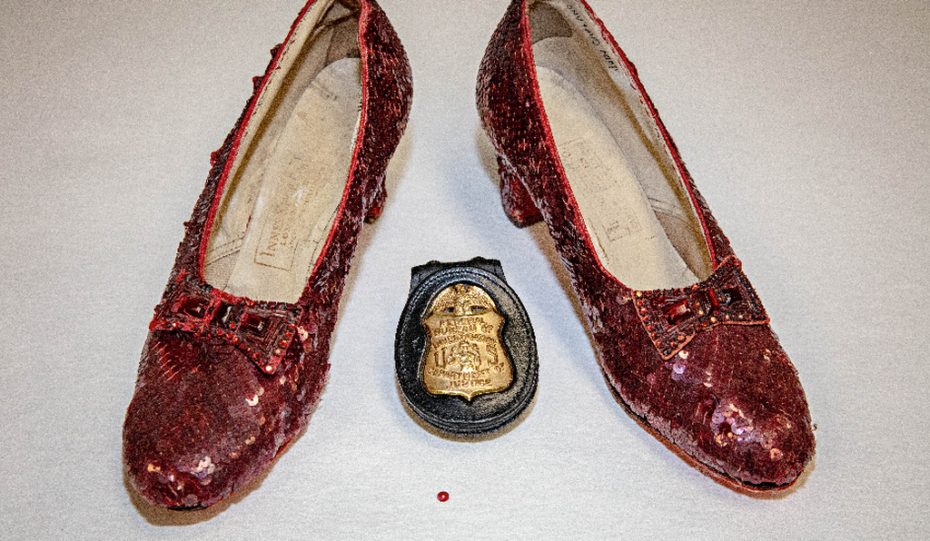 Turns out the thief from over a decade ago left a sequin behind. The single sequin shown here was found at the crime scene at the Judy Garland Museum, from which a pair of Ruby Slippers went missing in 2005.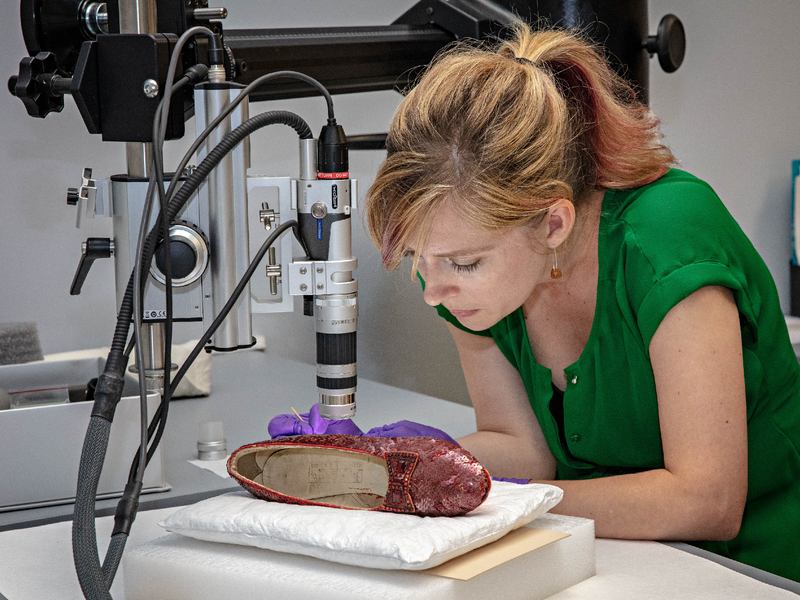 Read the full article on the Smithsonian.
5. There's a major Cinema Props Auction this month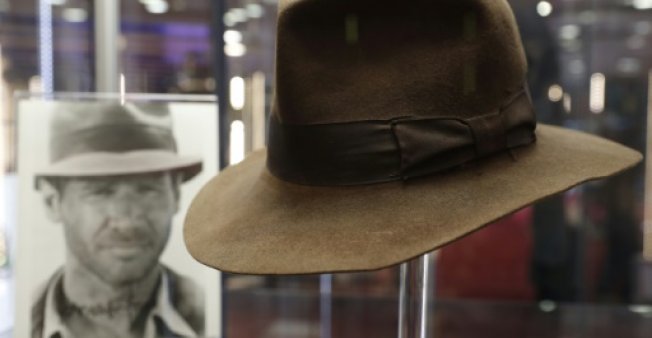 The famous Indian Jones hat, crafted by famed Italian milliner Borsalino, is set to sell for £300,000. Check the full auctions lots, going on sale September 20th. 
6. An Artist's Residency in Jack Kerouac's Forgotten Cottage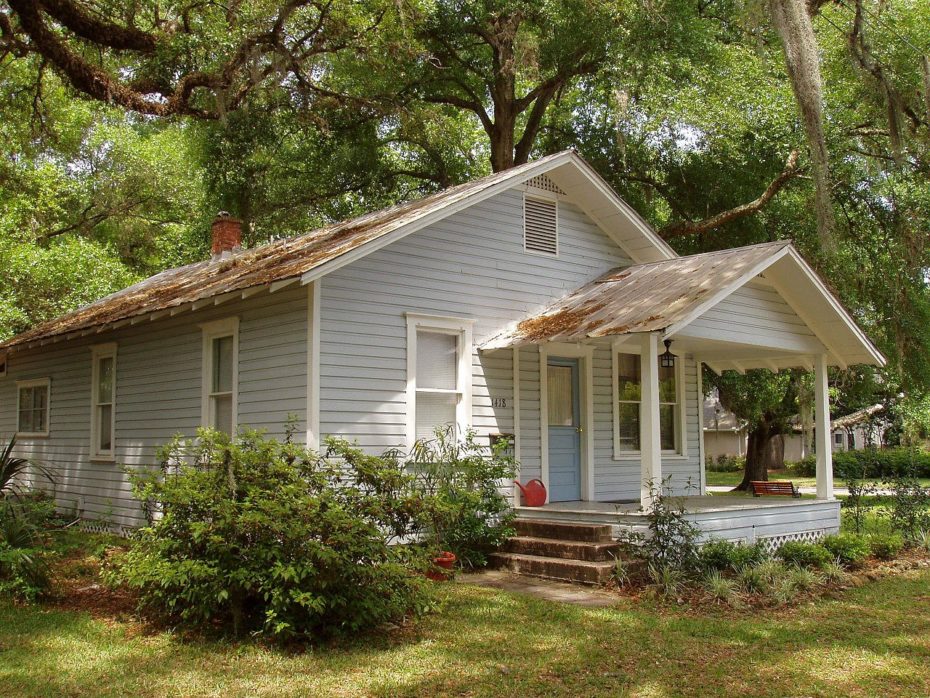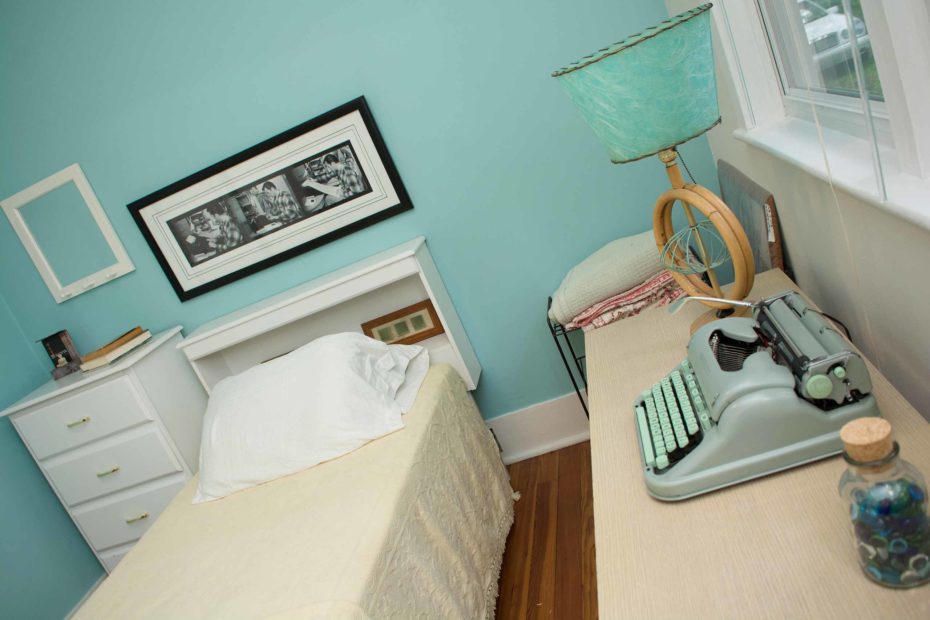 Locals banded together to save the historic cottage from demolition and restored it so it could host four writers a year.
More information on the Kerouac Project here.
7. These lovely watches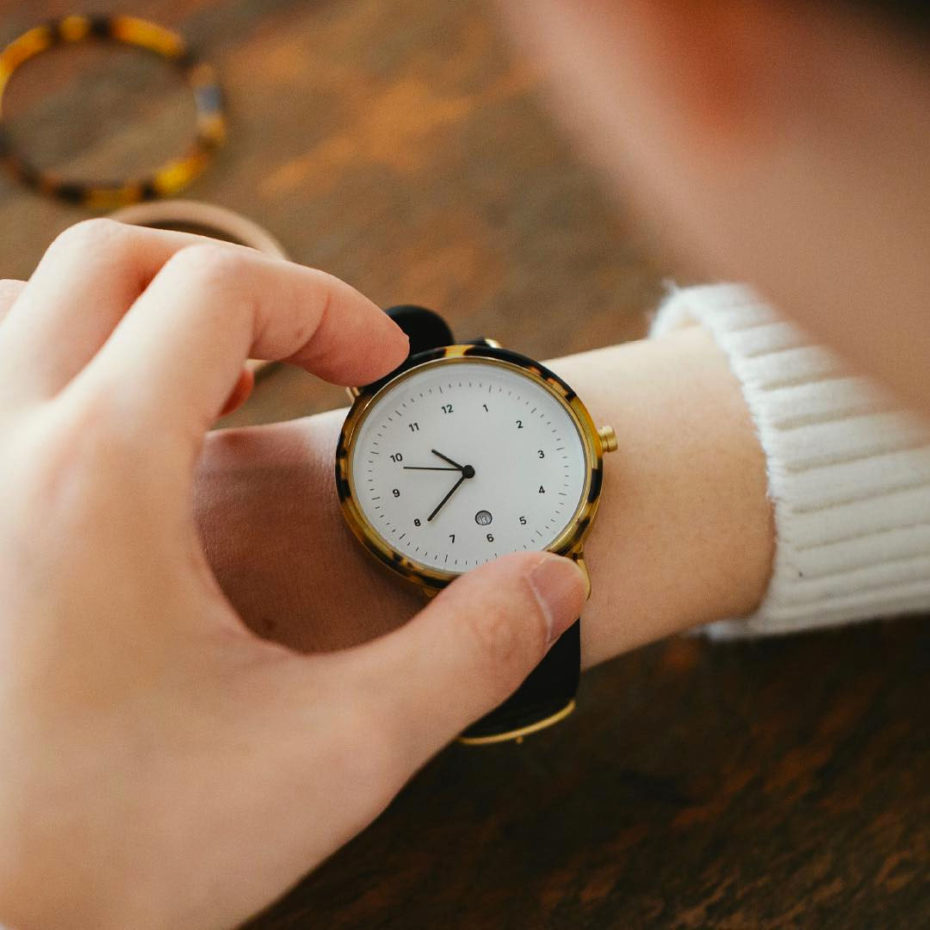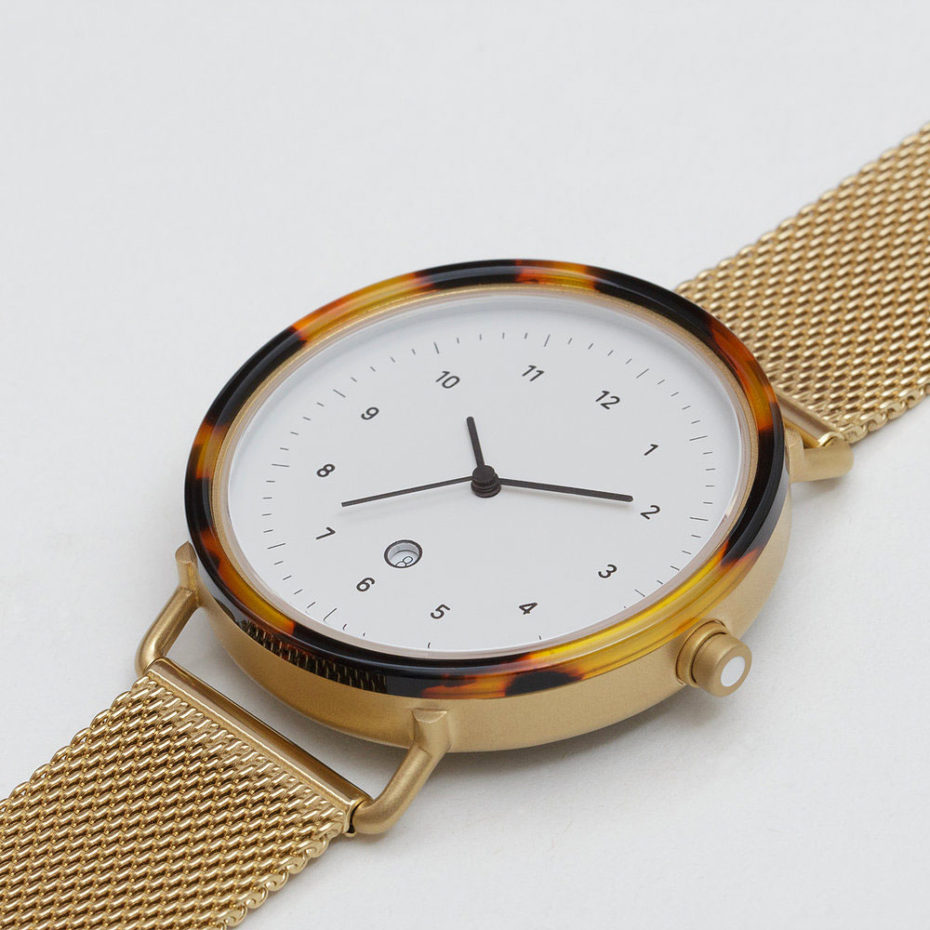 By Every Single Unit, found on Miss Moss.
8. Where Rivers Join
Found on Curious History (click for river locations)
9. A 4000-Year-Old Desert Cemetery in China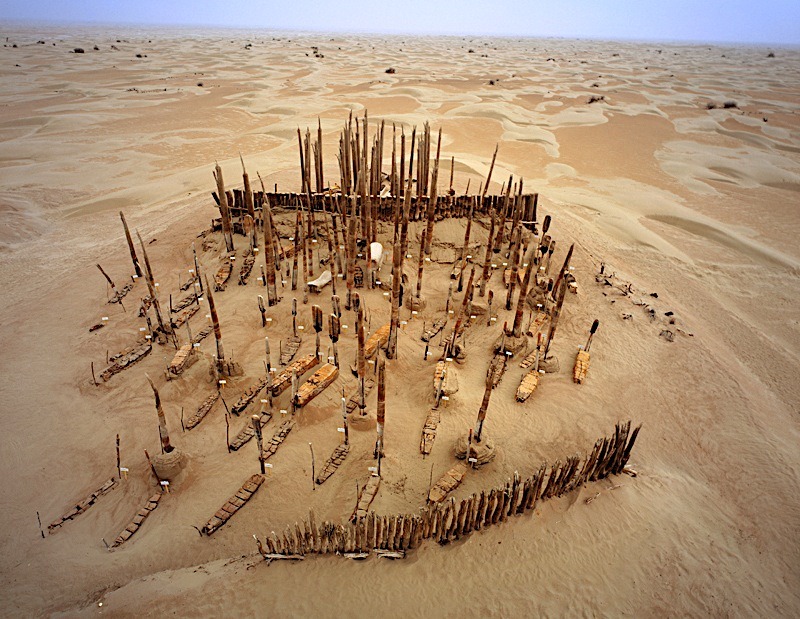 In the far eastern edge of the desolate Taklamakan Desert, hundreds of kilometers from the nearest settlement, a clump of dense wooden stakes mark the spot of a 4,000-year-old cemetery… The dry summer and frigid winters have helped preserve the bodies to such an extent that one can still see the features and contours of their faces. One of these mummified bodies, nicknamed the "Beauty of Xiaohe", must have been a stunningly beautiful women when she was alive. Her body has survived even down to her delicate eyelashes…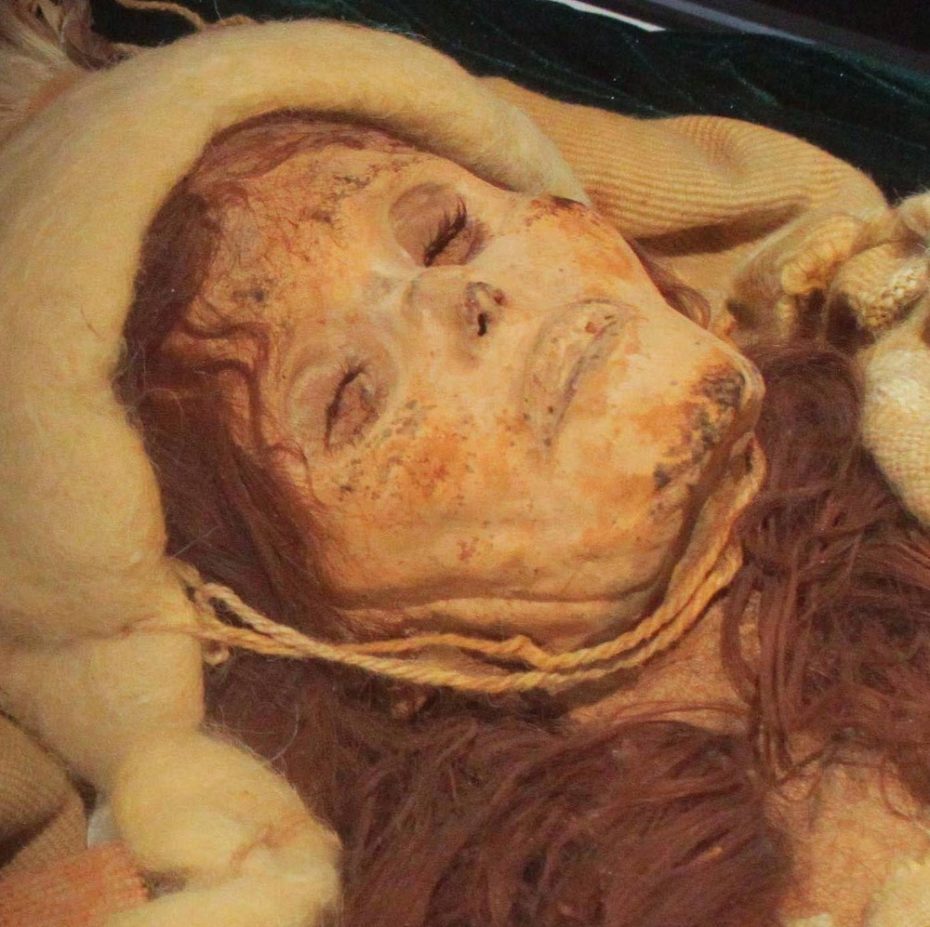 The cemetery was discovered in the early 20th century by a local hunter… wandering through a patch of the inhospitable desert when he stumbled across the forest of wooden poles. Decades later, a Swedish explorer …excavated about a dozen bodies, and recovered some 200 artifacts. The cemetery was nearly forgotten until the early 2000s, when Chinese archeologists conducted an expedition to the site. They found that Bergman's discovery was far more remarkable than initially thought…
Full article on Amusing Planet.
10. Medieval Board Game Unearthed In Secret Castle Chamber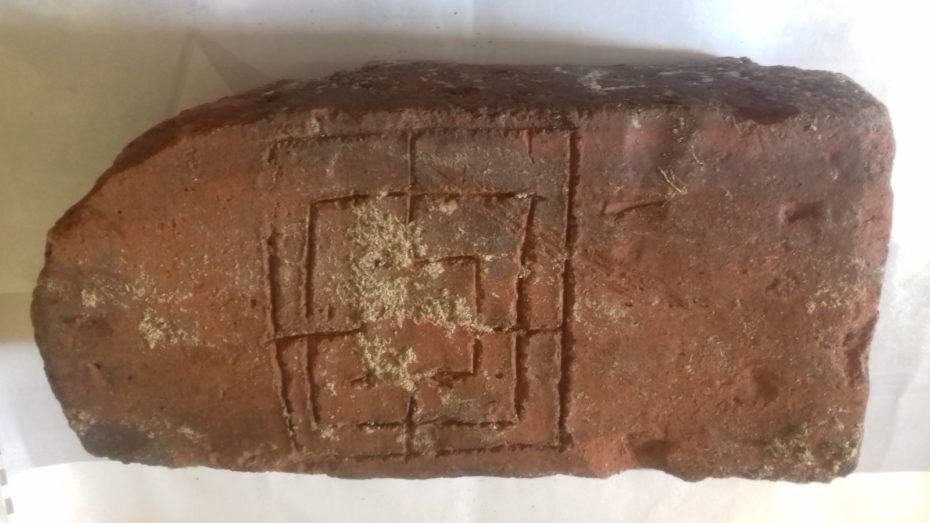 Russian archaeologists found a secret chamber inside a medieval castle…Castle records dating back to the mid-16th century make note of a "secret house," from which a staircase leads to the shore of the strait. Fascinatingly, this newly discovered passageway may extend all the way to the city of Vyborg, though that has yet to be proven…While exploring the secret chamber, the Vyborg Museum archaeologists discovered a clay brick with tracings of what appears to be a board game…It goes by several names, including "mill" and "cowboy checkers," and it's very reminiscent of Nine Men's Morris.
Found on Gizmodo.
11. Elvis Presley eating breakfast with his father Vernon, and his grandmother Minnie Mae (1959)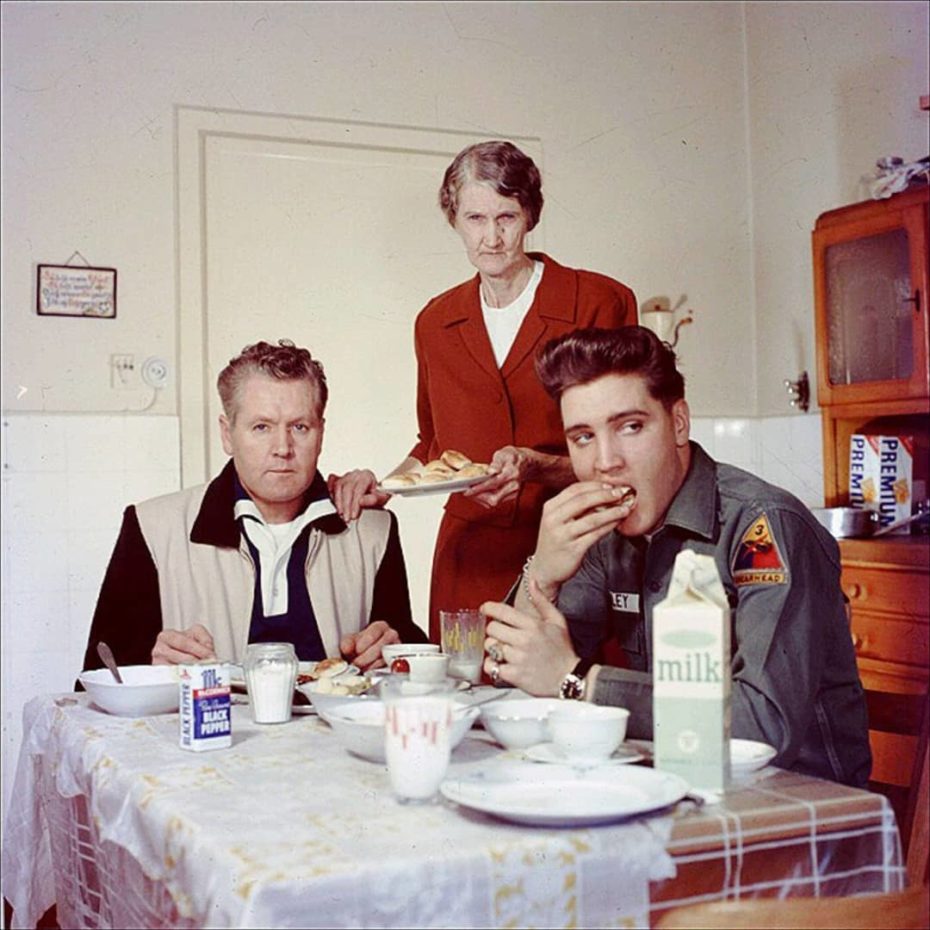 Found on History Cool Kids
12. Surreal Collages (these are not photographs)
"If ever an image were to make you look twice, these intricate and infinitely layered digital collages from Womankind by María María Acha-Kutscher will do it. Yes, collages! Composed with hundreds of tiny fragments from the internet, magazines, books and the artist's own photographs, each image is principally concerned with the two key historical moments for women's emancipation; the British suffrage movement of the early twentieth century, and the introduction of the pill in the 1960s."
See more from María María Acha-Kutscher / Found on It's Nice That
13. This totally Bonkers 80s Music Video with Jermaine Jackson
"When the Rain Begins to Fall", recorded by singers Jermaine Jackson and Pia Zadora, the song was performed in the movie Voyage of the Rock Aliens, in which Zadora played a lead role. This track went to number one in several European countries but completely tanked in the US and UK markets. Hence why I was sitting in a car with a Frenchman who thought this song was a worldwide hit, while I'd never heard it.