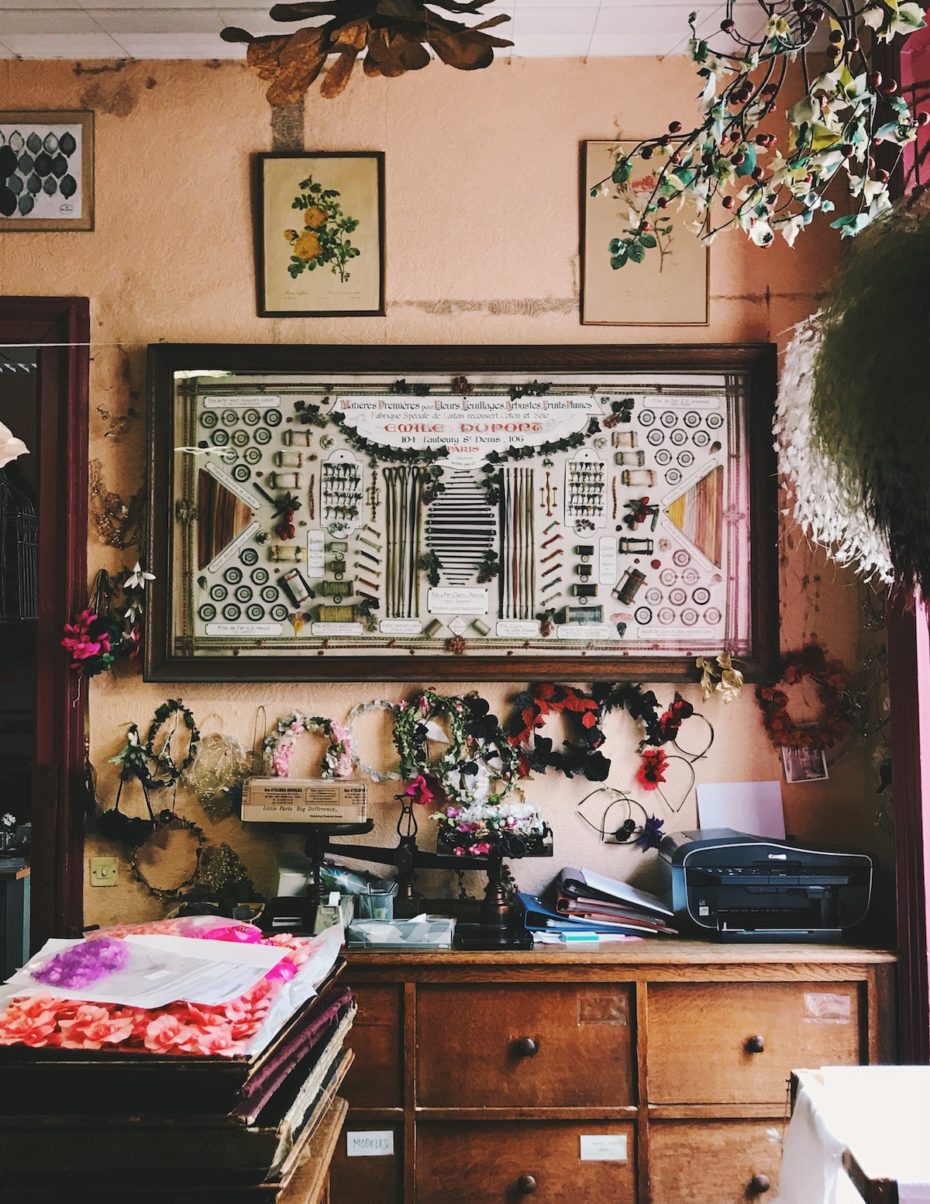 When I think of Paris fashion week, I like to think of the historic couture houses and their army of skilled artisans furiously tailoring together glorious silks and handmade fabrics in the final hours before the show. I like to picture long-standing ateliers in the garment district; life-sized dollhouses; each floor with its own particular expertise; bright feathers and ribbons poking out of every drawer and the hum of sewing machines, a constant, reassuring hymn for fashion. I thought such places no longer existed in the world of fast fashion, until I stepped inside the Parisian atelier of Maison Legeron.
There was a time, when there were so many houses like Legeron in Paris, they had their own A-Z directory. Leaning over the antique wood worktables, I flick through a vintage address book from 1940-something, listing hundreds of ateliers specialising in flower and feather creations for couture houses. "We're the only ones left," Bruno Legeron tells me, who runs the only remaining independent workshop of its kind.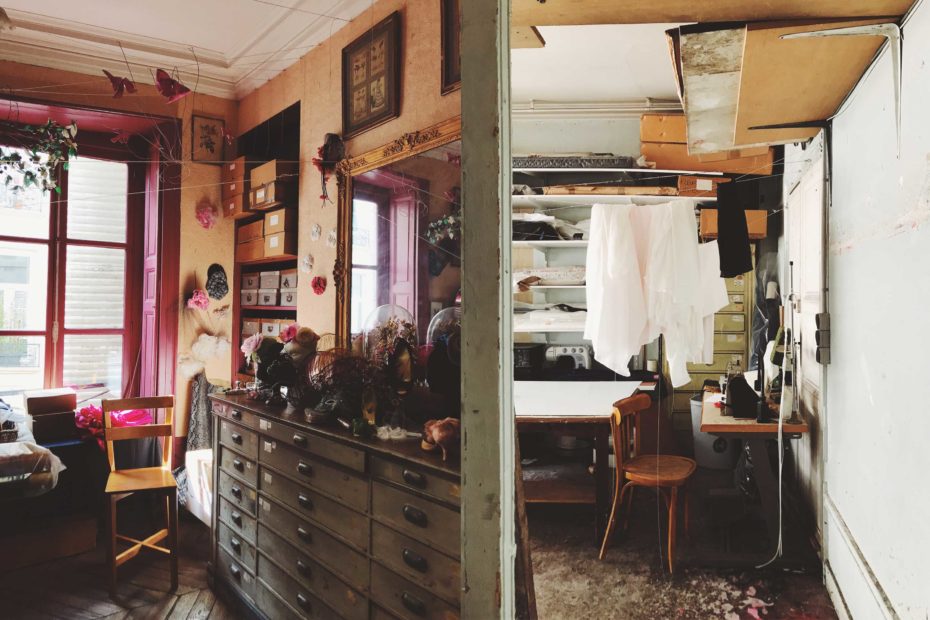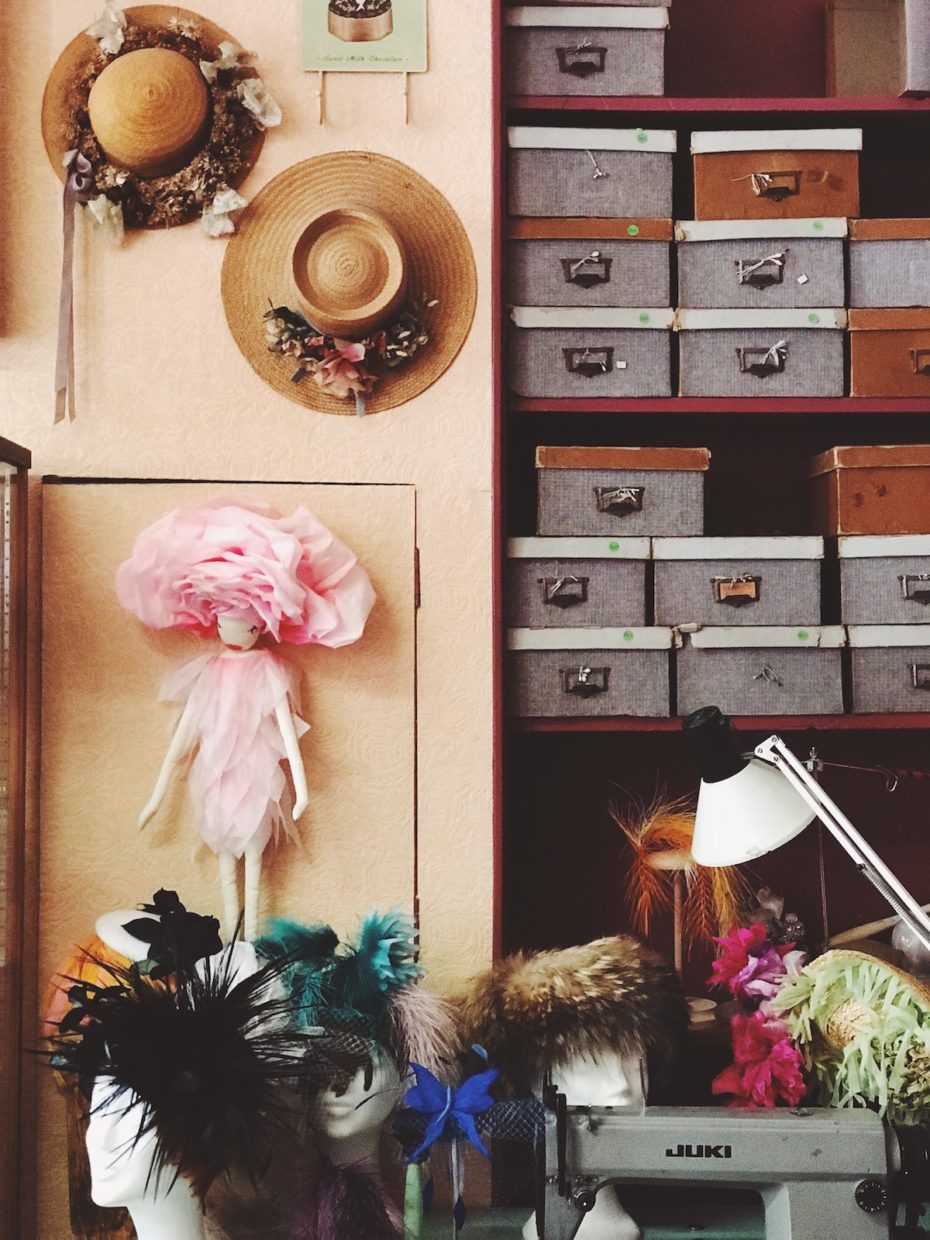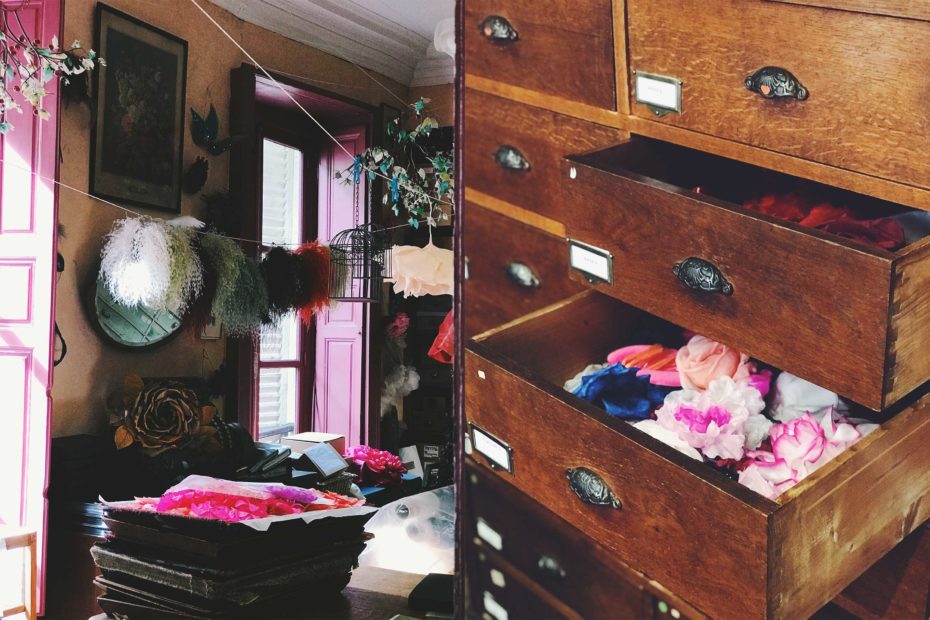 It's an Aladdin's cave of exquisitely handmade orchids, irises, roses and exotic feathers destined for prestigious clients like Dior, Saint Laurent and Givenchy. In the earlier days, it wasn't unusual for Karl Lagerfeld or Hubert Givenchy to personally stop by this very workshop and choose the exact shade of pink for the rose petals of a custom gown, or make the last-minute changes to a feather head-dress the night before a show.
Bruno learned the craft from his mother, who in turn learned from her father and her grandfather, Louis Legeron, who took over the house in 1880, which traces its origins back to 1727. But no time machine is needed here to revisit the labor of love from yesteryear. The work happens here as it did centuries ago, using the very same tools that belonged to Bruno's great grandfather. The machines to cut and shape individual petals look medieval. The skills are the kind one inherits only by choosing to live for the craft.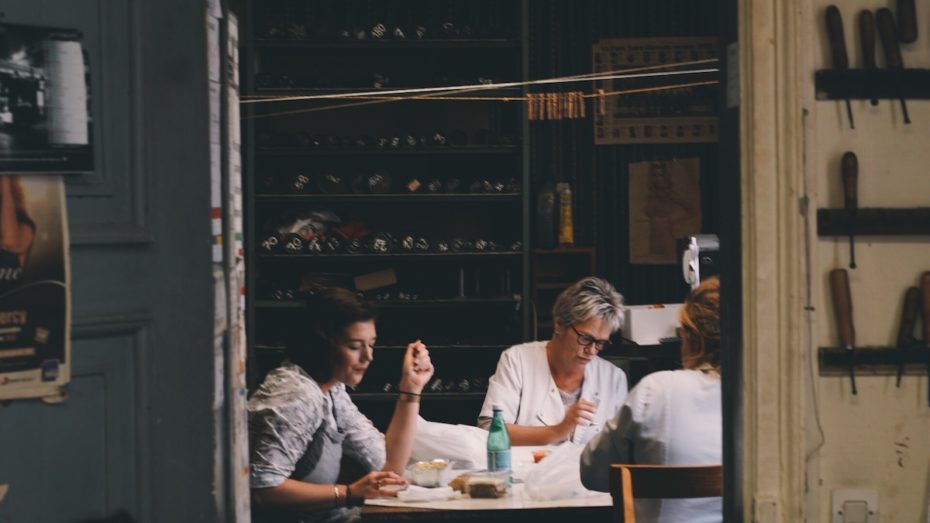 I'm introduced to his team of "petites mains"; a small sisterhood of white coat-wearing ladies who playfully gossip amongst each other as they painstakingly assemble silk flower blossoms by hand, one by one. Some of them have been working here for over 40 years.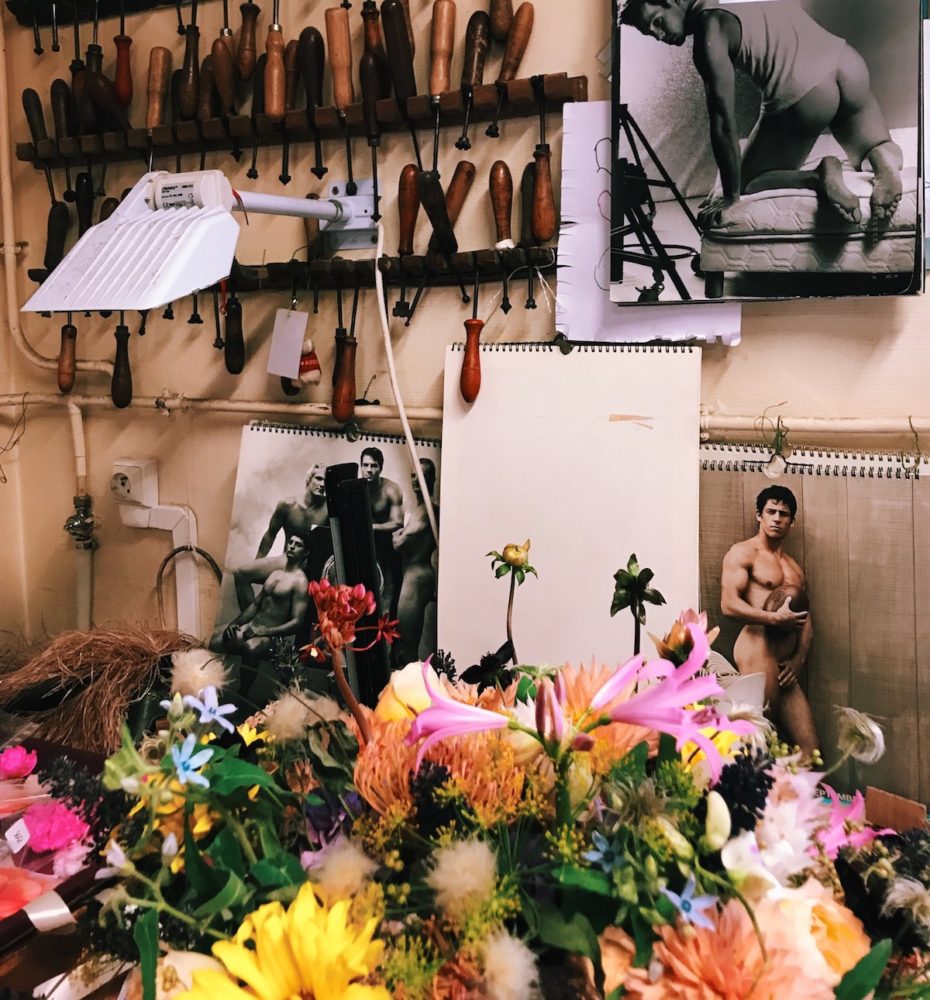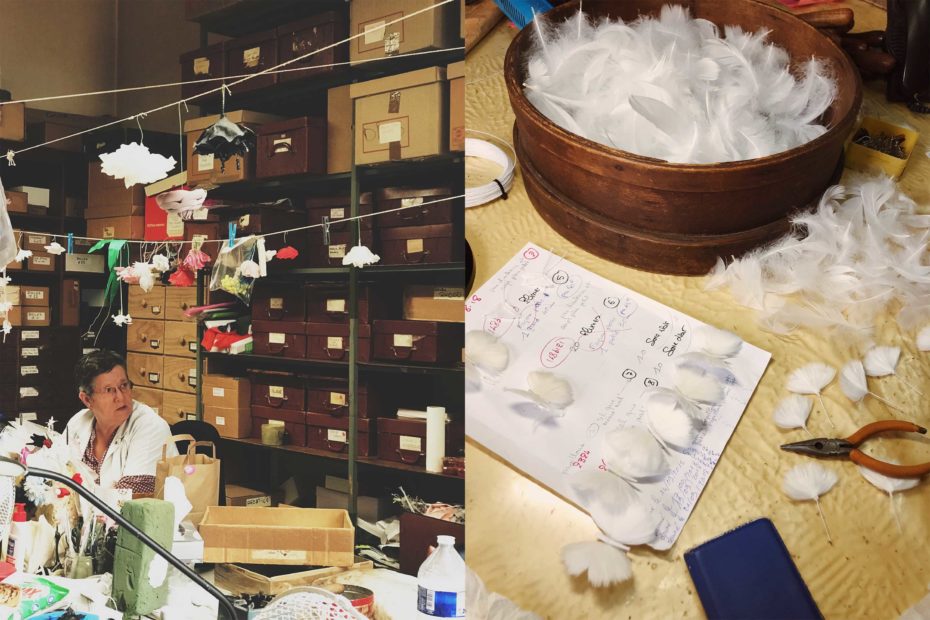 In Bruno's modest colour laboratory that looks more like a painter's studio, he spreads his ingredient cards across the dye-stained table; "recipes" perfected over generations that will give the hand-stretched silks their unique and subtle gradations in colour. We choose a colour to create and begin mixing pigments and measuring the ingredients in broken test tubes that Bruno admits wouldn't pass any health & safety inspections.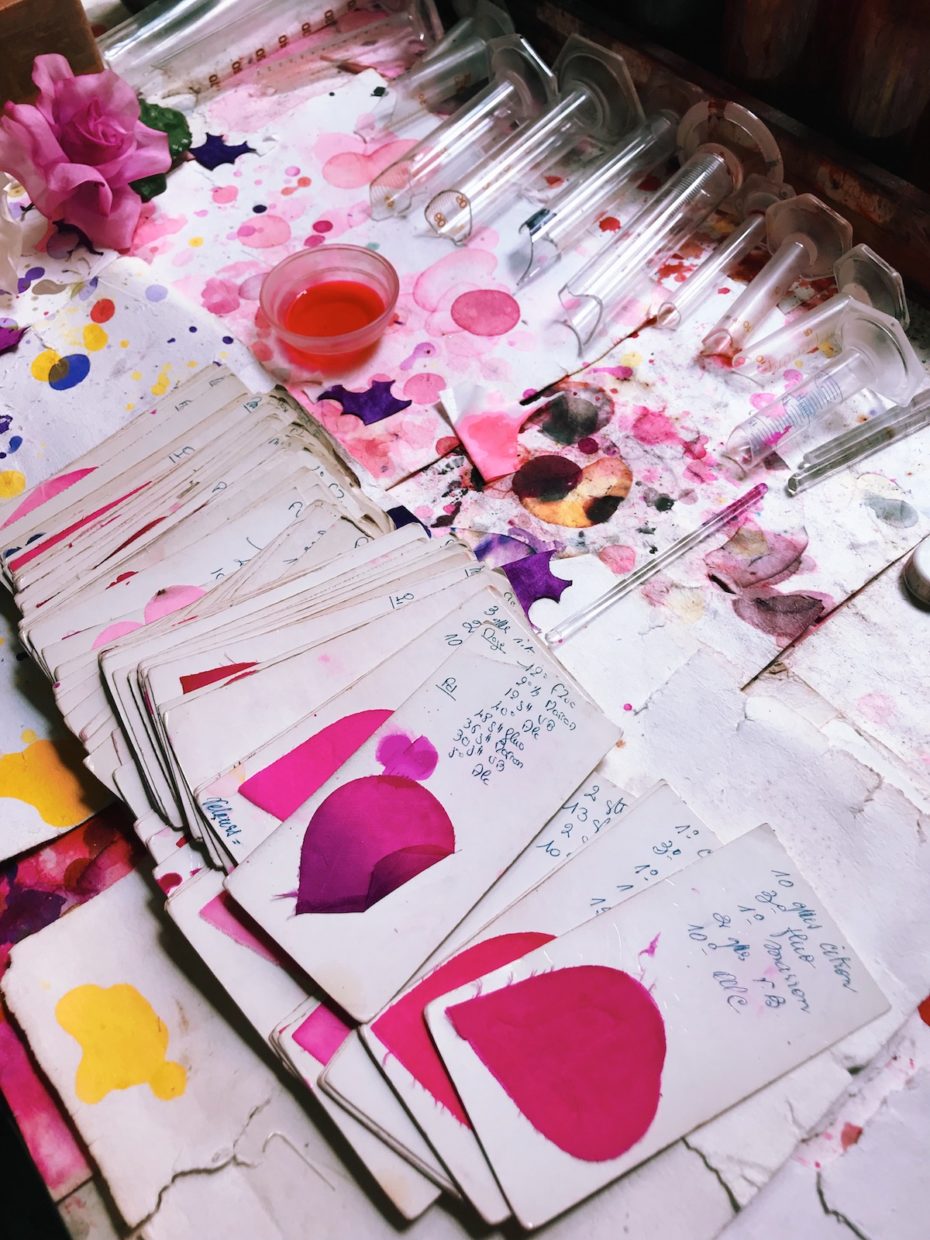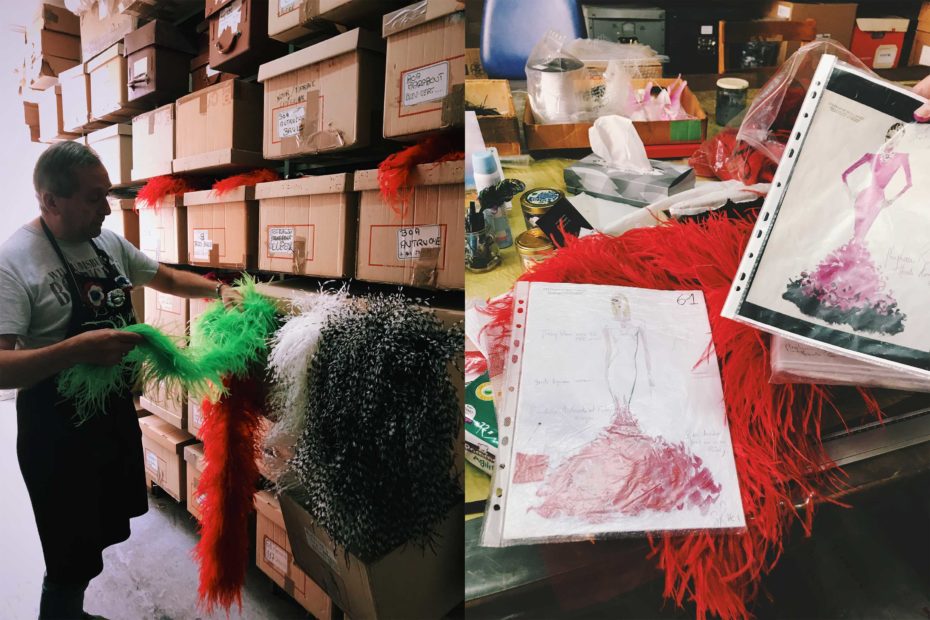 After visiting the feather archives, where everything from antique ostrich feathers to guinea fowl, heron and pheasant are being carefully stored in boxes piled to the ceiling, I'm drawn to the company's remarkable collection of punch press tools that have remained in the family business since the very beginning.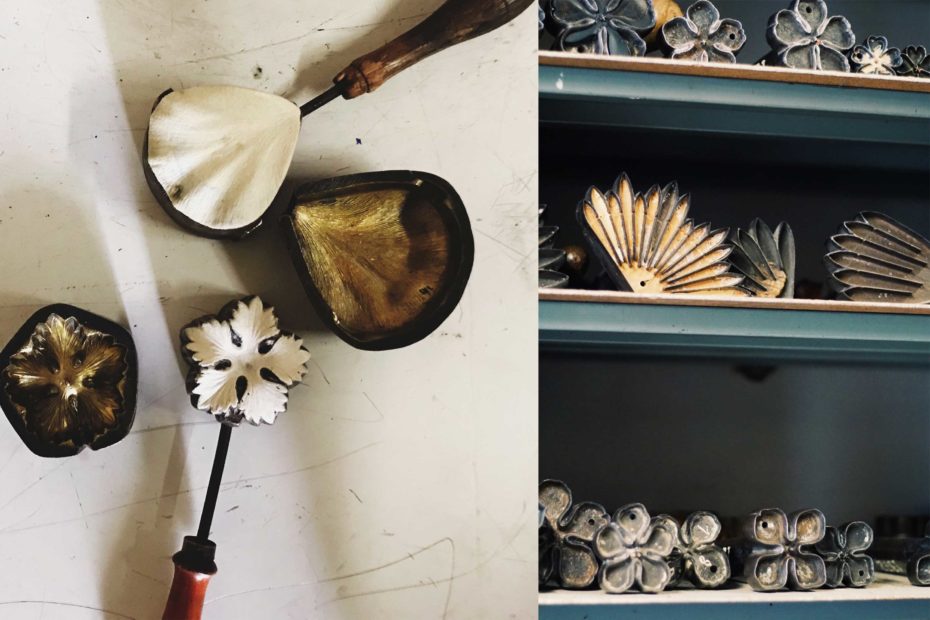 Carefully numbered and logged, each one determines the shape of a petal. There are dozens of differing flower-shaped iron instruments to represent a single species of flower, creating an archive of every conceivable size and shape of petal and leaf that nature offers as inspiration.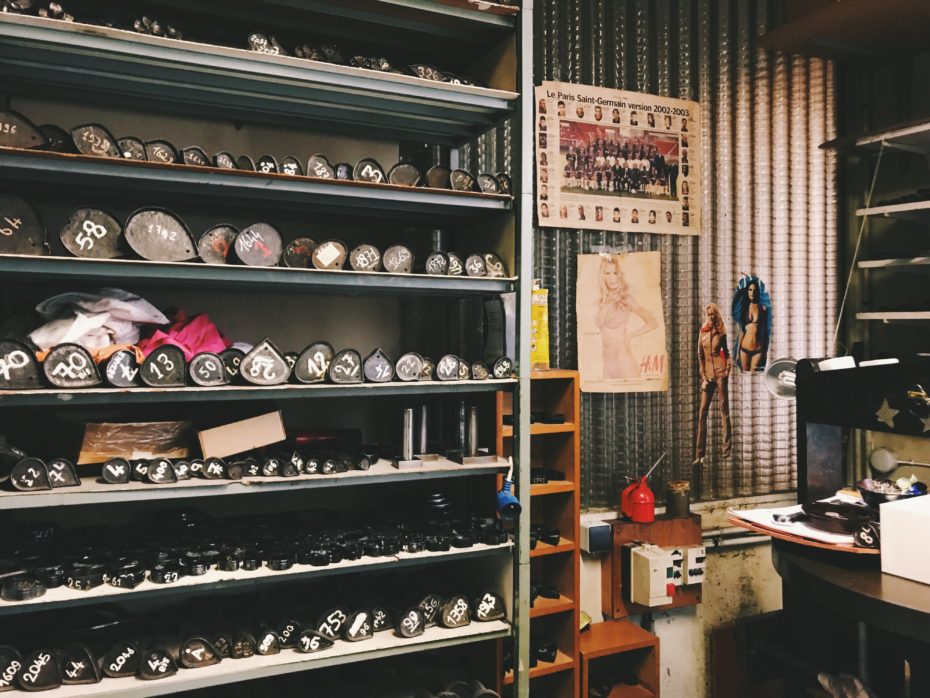 From the preparation, the cutting, the dyeing, the painting to the final assembly, an entire dress made with Legeron's flowers can take up to 250 hours. The problem is, the factories in China and India are doing it at a fraction of that time (and cost). It's a sombre subject at Maison Legeron, and Bruno's expression drops when I ask how he manages to compete with the Asian manufacturers. Some of his grandfather's biggest clients, now part of multinational corporations, have sadly moved their business far from the local Parisian garment district to benefit from the cheaper and faster production available half way across the world. Many of them still rely on Legeron however, even if it is only to fix the sloppy mistakes of mass production at the 11th hour– and Bruno will accept the work, because an independent workshop like Legeron is in no position to refuse business in this climate.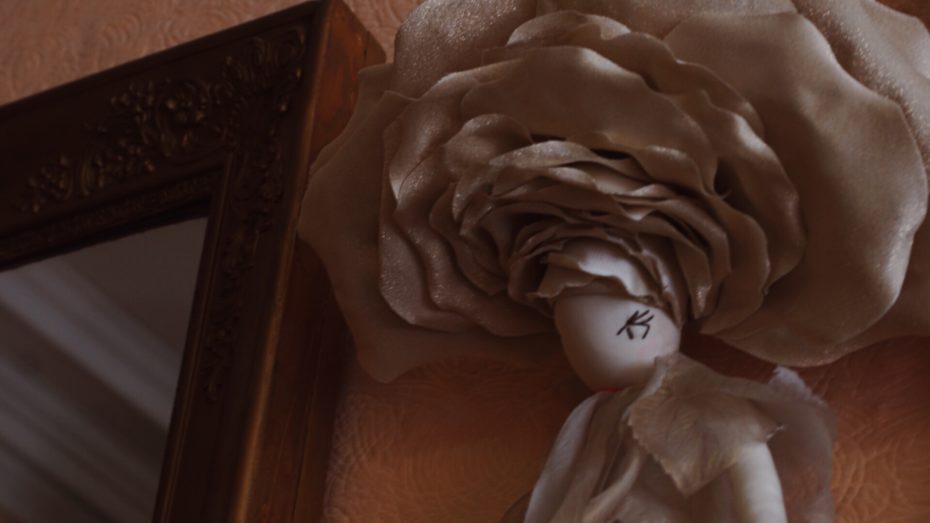 While the family-business was once overbooked by the major fashion houses, today the atelier has made up for lost business by extending its services to the world of cinema, department store merchandising, weddings and even individual clients. Maison Legeron now offers their flowers to individual customers for 20 euros a piece. As fast fashion is getting faster, I wonder how long Bruno can hang onto his time capsule of fashion. He has no children but hopes that someone or something can preserve the legacy and craftsmanship.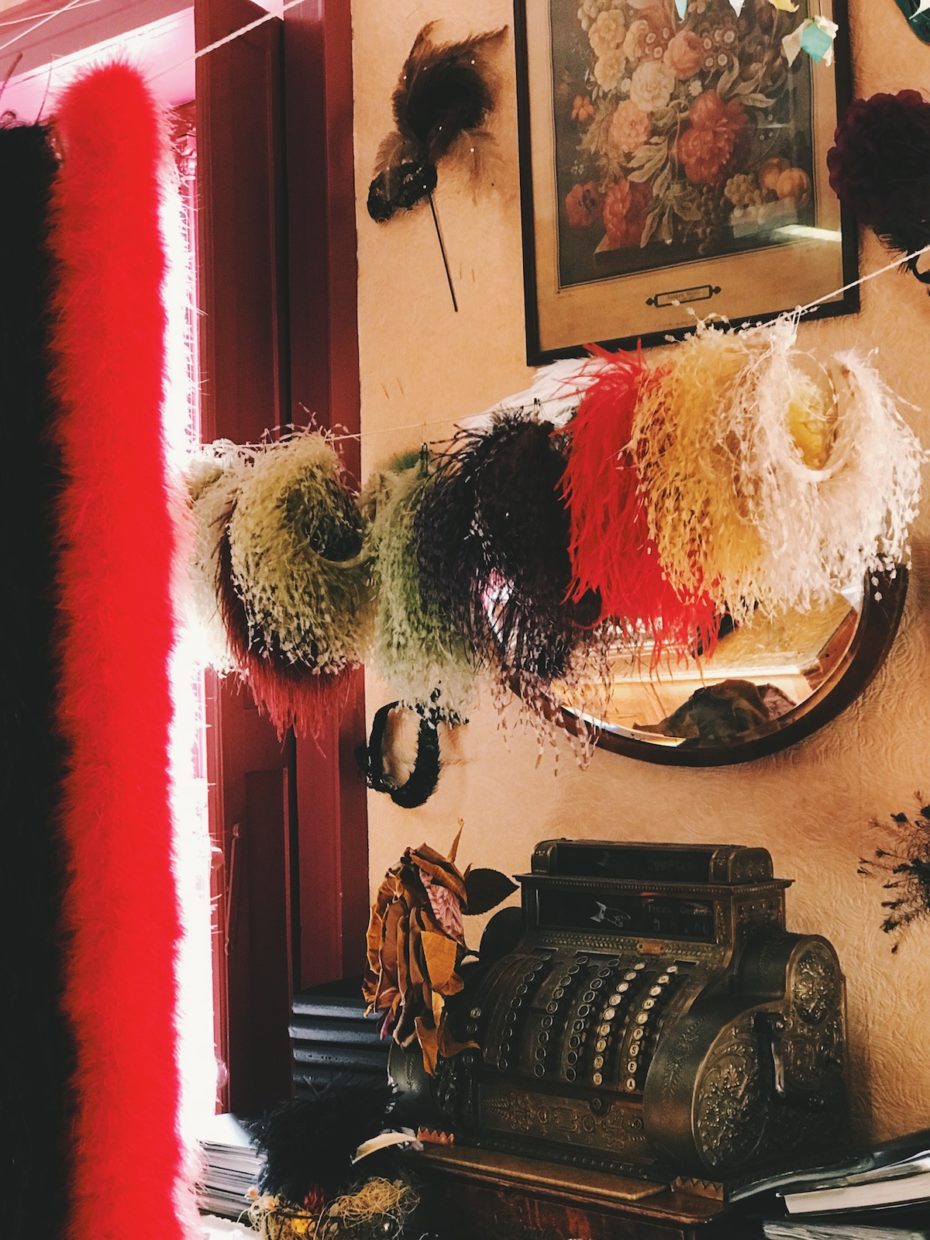 Maison Legeron's production may run at a pace better known to a bygone industry, but in a mass-producing world, that tradition and handmade craftsmanship is arguably more priceless than ever. Thankfully, there are some, albeit a dwindling club of preservationists, who still value the "savoir faire" that made Paris the capital of fashion.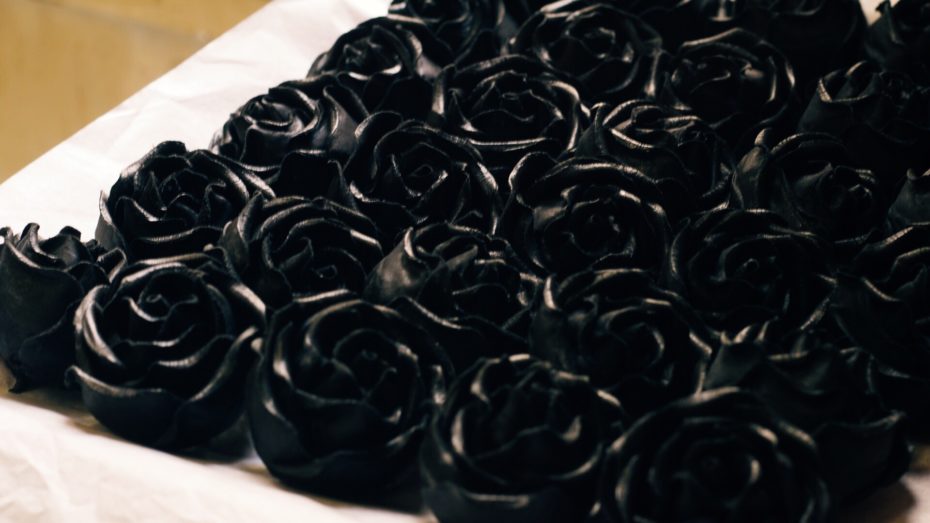 A box of black roses sits by the windowsill– it's an order for Saint Laurent. Oscar de la Renta still comes to make his orders in person and longtime client, Cartier, regularly commissions silk white peonies for their windows. The living legacy of Maison Legeron continues haute couturiers and aspiring designers alike; dressmakers, milliners, jewellers, shoe makers and patrons of fashion around the world, but for how long? Fashion Week might bring the excitement, but let's not forget where the true magic of Parisian fashion started.
Introducing a Secret Journey to the Paris Fashion Time Capsule

Secret Journey No. 1 "Maison Legeron" is available to book now for small groups.

• Private experience for no more than 6 guests

• Full immersion into Maison Legeron's two floor central Paris workshop

• Led by Harriet Welty Rochefort, an American author, much in demand speaker on Franco-American cultural differences, professor of journalism at Sciences Po and journalist whose work has been published in Time, Newsweek and the International Herald Tribune.
• Meet and speak with Bruno Legeron, the 4th-generation owner of the last independent fashion workshop

• Discover the process of hand-making silk flowers and fine feather work

• Understand the fashion industry's recent transformation and why Chanel, Louboutin, and many others still rely on Legeron's unique "savoir-faire"

• Ends with a glass of champagne and a gift of a silk camelia

• Total experience lasts 2.5 hours
If you'd like to discover the last independent fashion workshop of its kind in Paris, you can enquire for a booking here.
Important! MessyNessy Keyholders: please check in with us at the Concierge before booking. We have your Keyholder discount code!
If you're not a Keyholder for The Vault, you can become one here.