1. Janis Joplin having an Eternal Summer in Copacabana, Brazil, 1970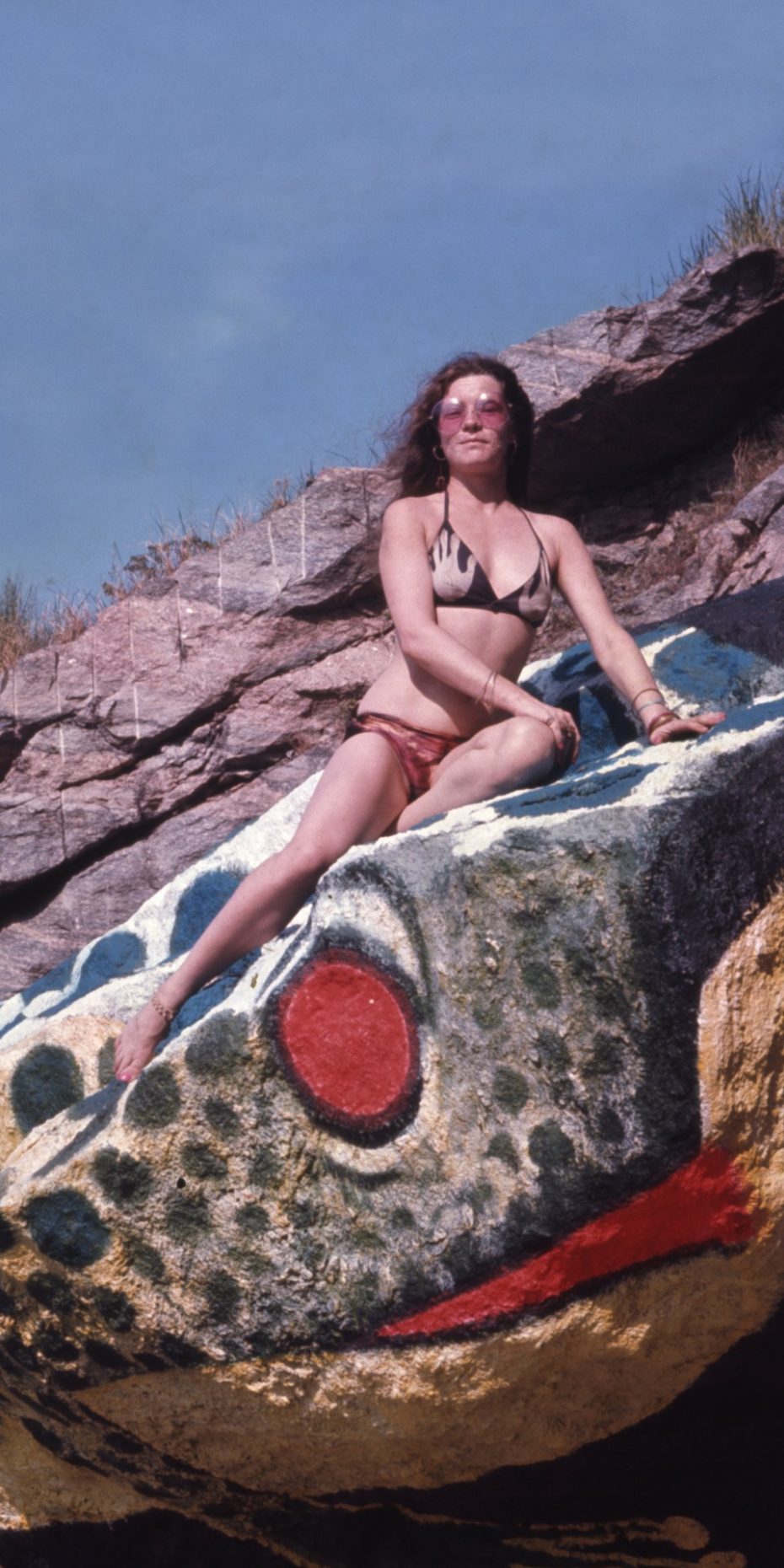 Just months before her untimely death, Joplin headed to Copacabana, Rio de Janeiro to have a few moments of R&R on the beach. She wasn't nearly as well known in South America as she was in the States, and the images weren't released until many years later. 
Found here.
2. The Bridge That Connected Liz Taylor & Richard Burton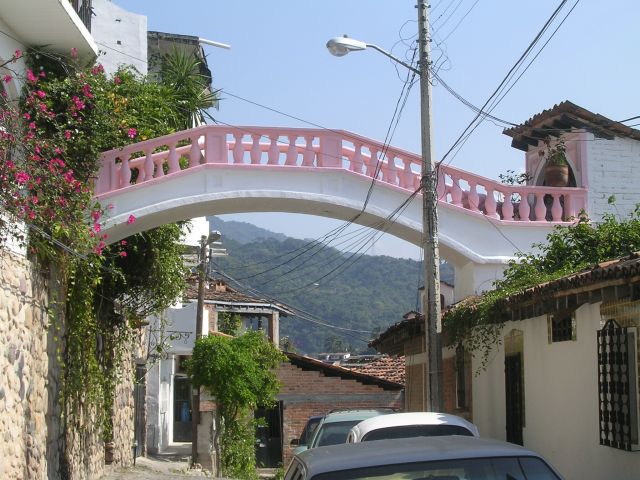 Very Frida & Diego, no? The tempestuous lovers had a bridge that adjoined the two parts of their home in Mexico.
Found via Telegraph.
3. This  Ghost Temple in Indonesia
Bedugul Taman Rekreasi Hotel and Resort
Found via Instagram 
4. Take Prehistoric Survival Classes with a Modern Caveman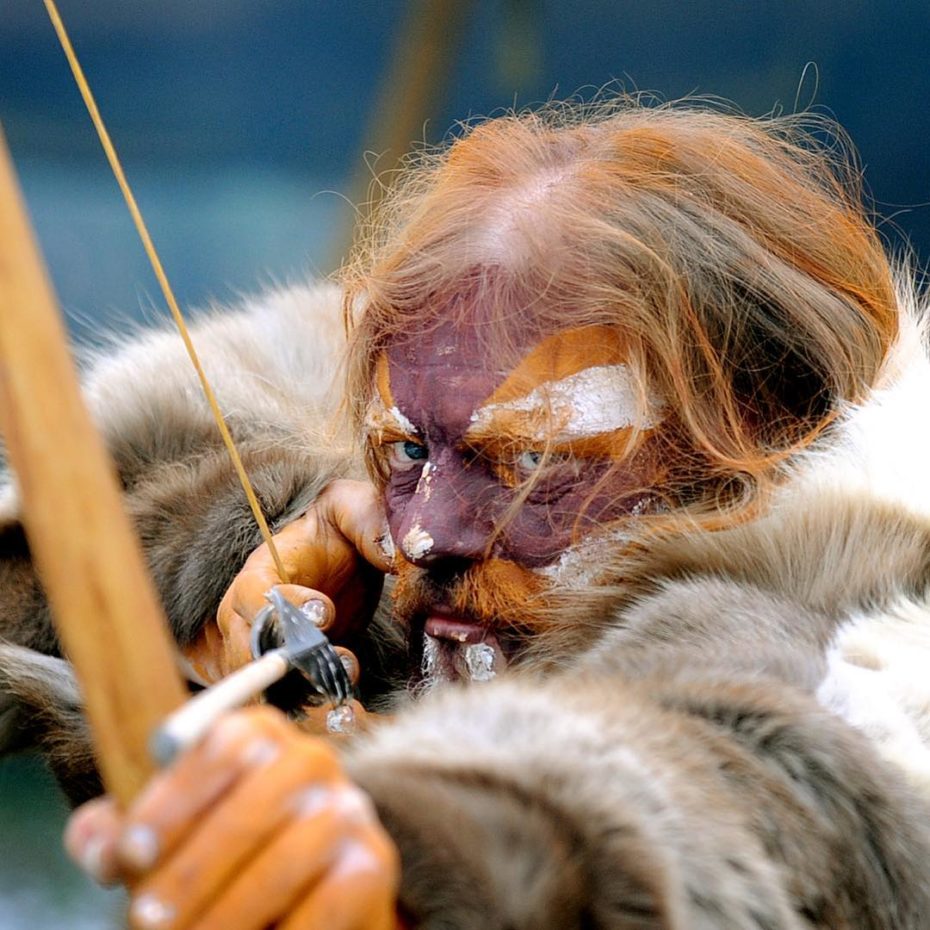 Will Lord lives his life like a veritable caveman, making sure nearly everything he eats, drinks, and lives in is fashioned in a rather prehistoric way. His Instagram offers a taste of his daily activities, like making needles out of deer bone…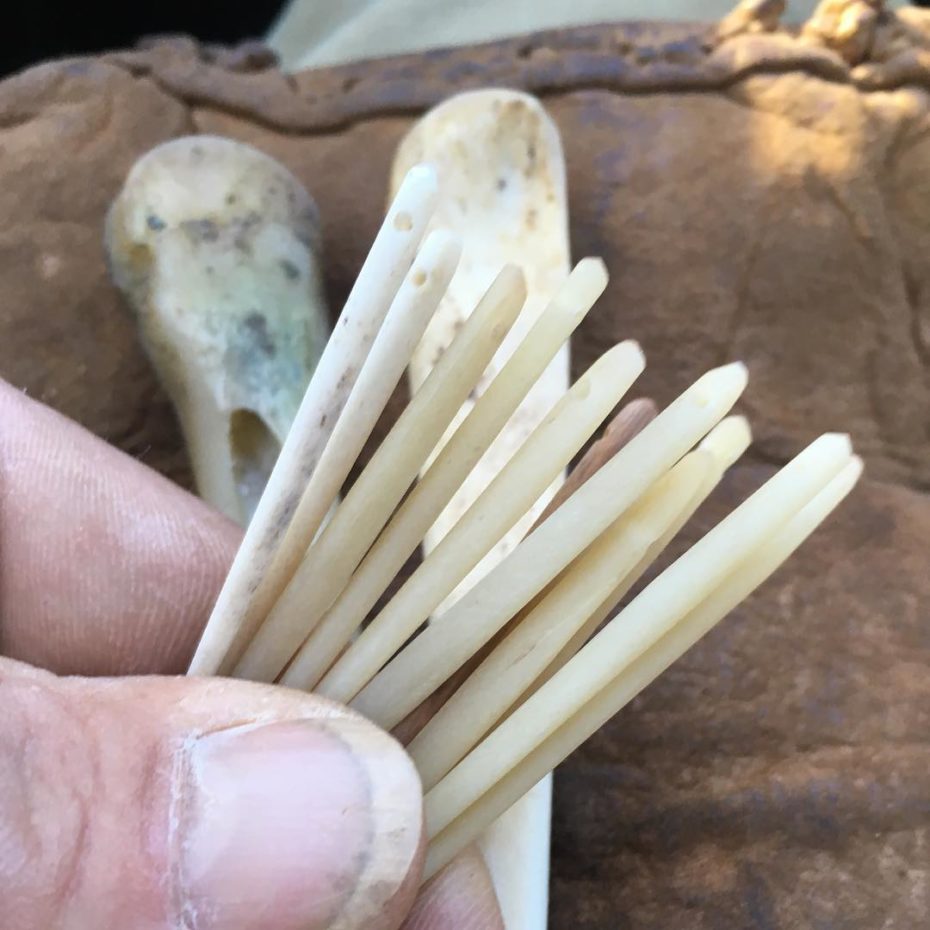 Drying cow intestines to make a new coat lining…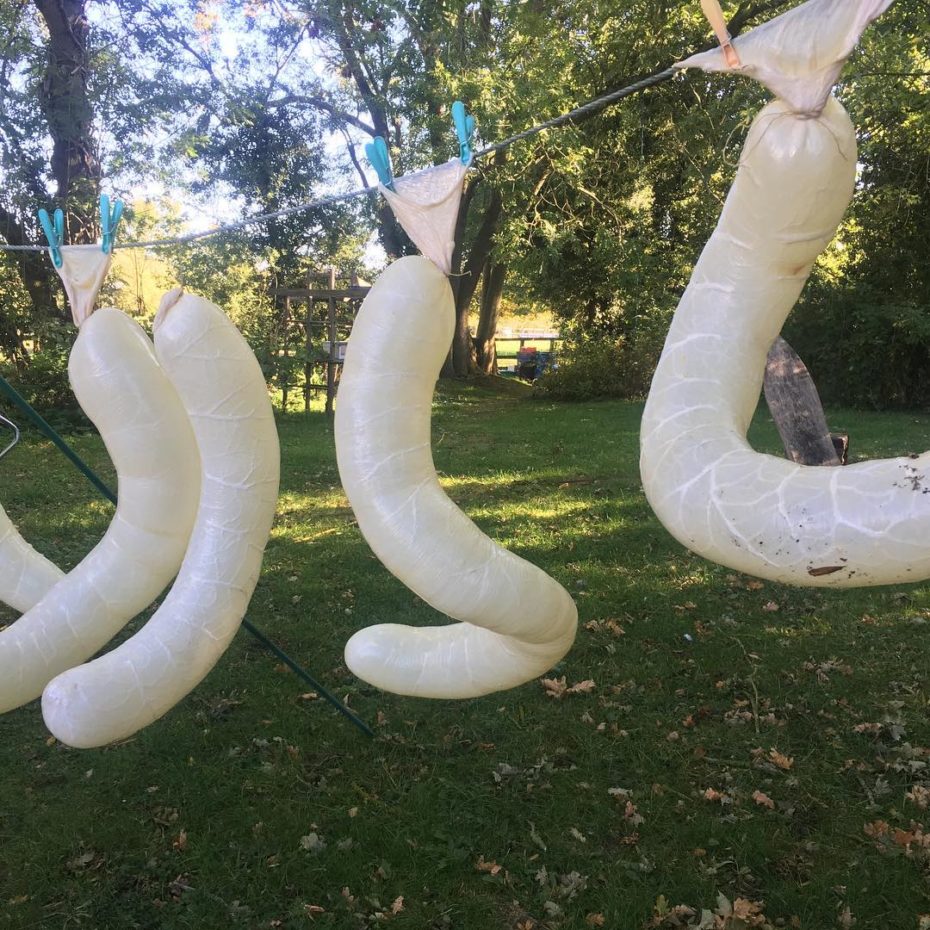 Fashioning his own canoe…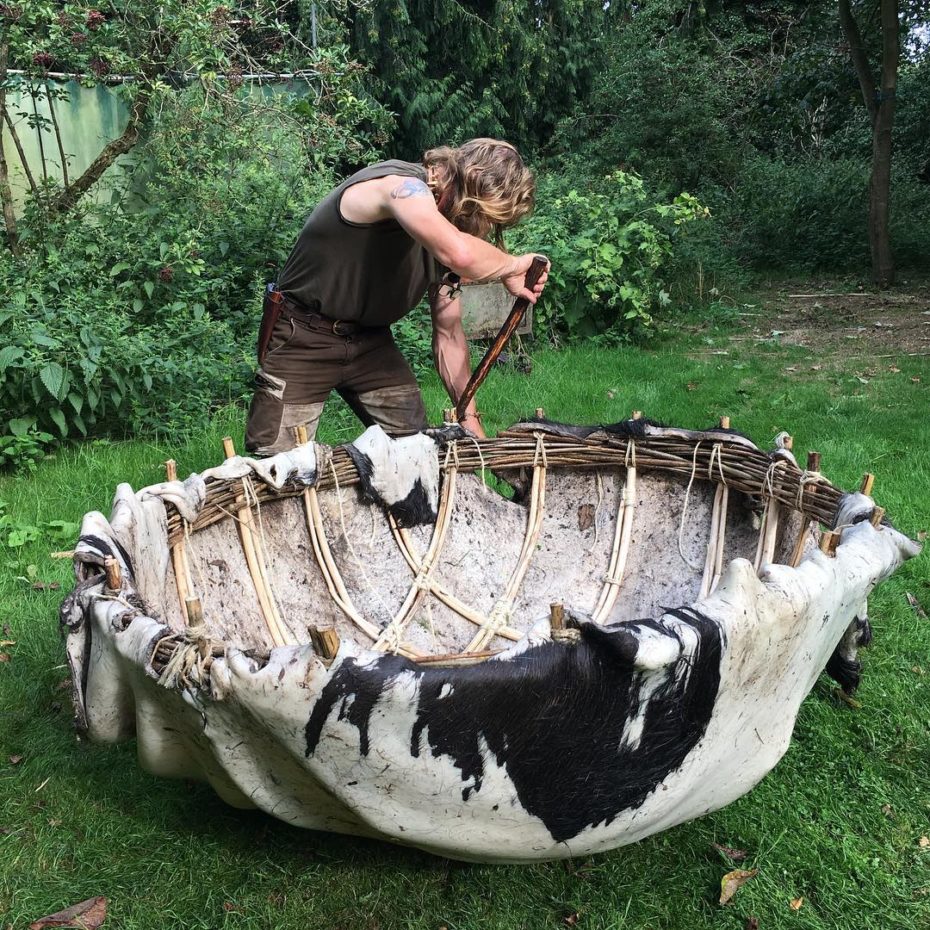 And many honing other skills we'll let you decipher.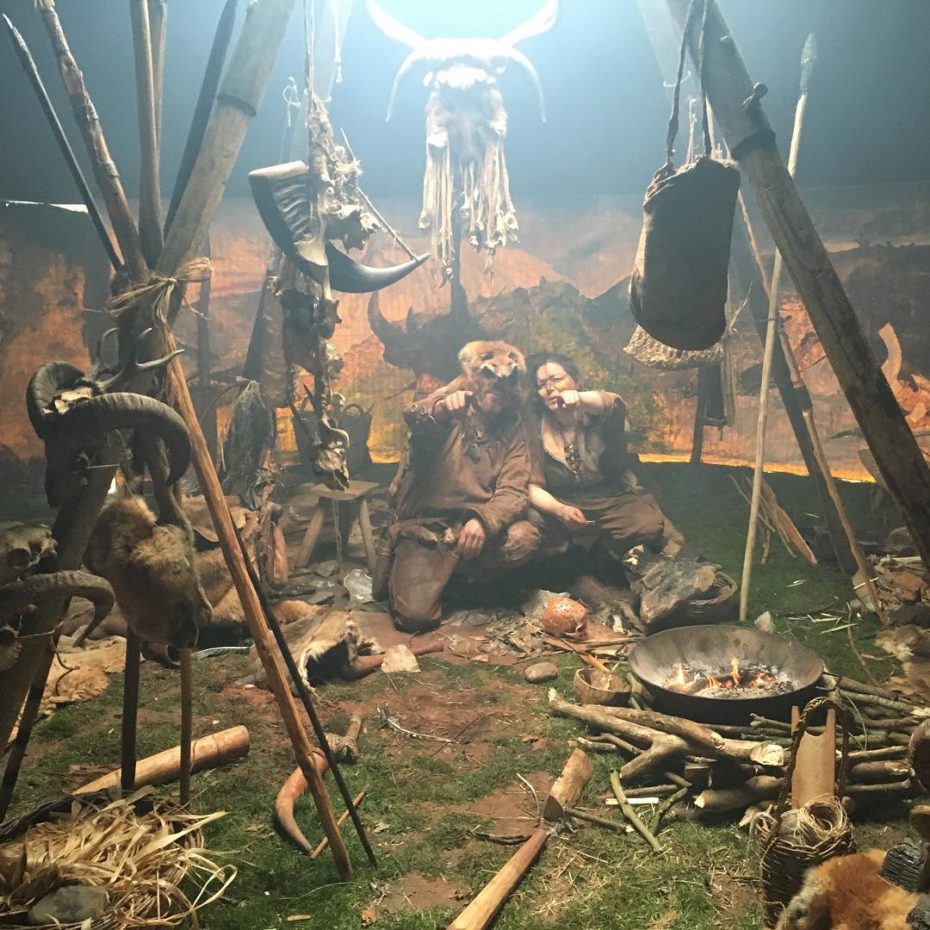 All images via Will Lord's Instagram. Sign up for his classes on his website.
Found via Instagram.
5. Is It a Crystal, or a Piece of Bacon?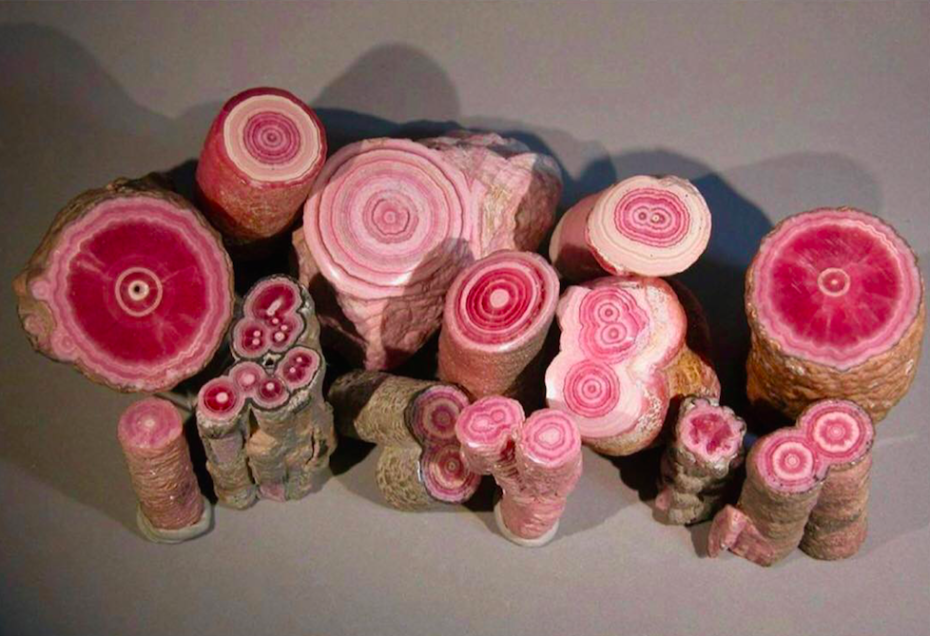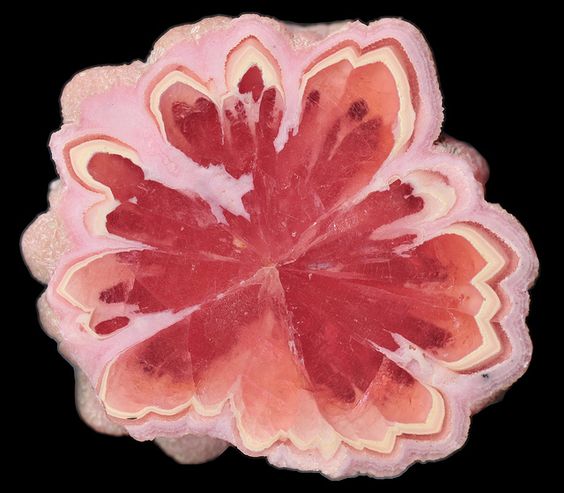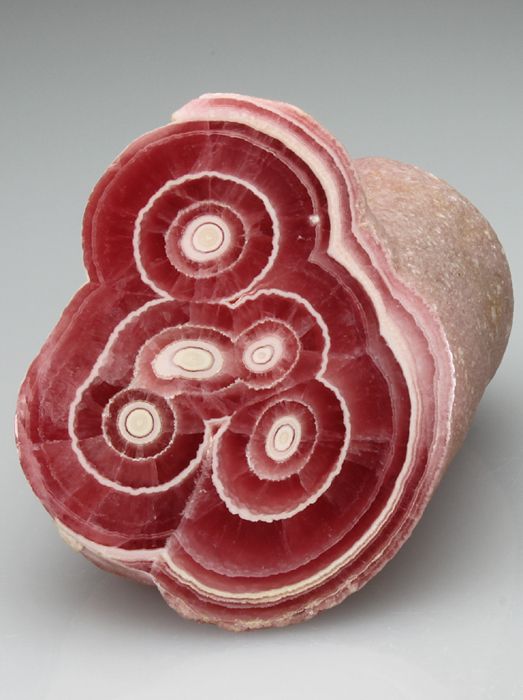 This rock, rhodochrosite, tends to look like thick cut bacon or some kind of meat. Or maybe we're just hungry. 
Found on Instagram 
6. A Bite Sized Sistine Chapel
Maurizio Cattelan made a version of the Vatican's most celebrated chapel, on view at the Yuz Museum in Shanghai until Dec 16, 2018.
Found on Twitter.
7. New Jersey's Monet
Where most folks may see a commonplace gas station or crumbling building, New Jersey plein air painter Doug Madill sees a work of art. We're in love with his Impressionist vision of one of America's most underrated places. 
Found on Instagram.
8. The Mushenge Art School, 1972
The art school in the Congo (Democratic Republic) was founded in 1950 by Father D'Haenens. 
Found via Smithsonian.
9. Extreme English Gardening at Powis Castle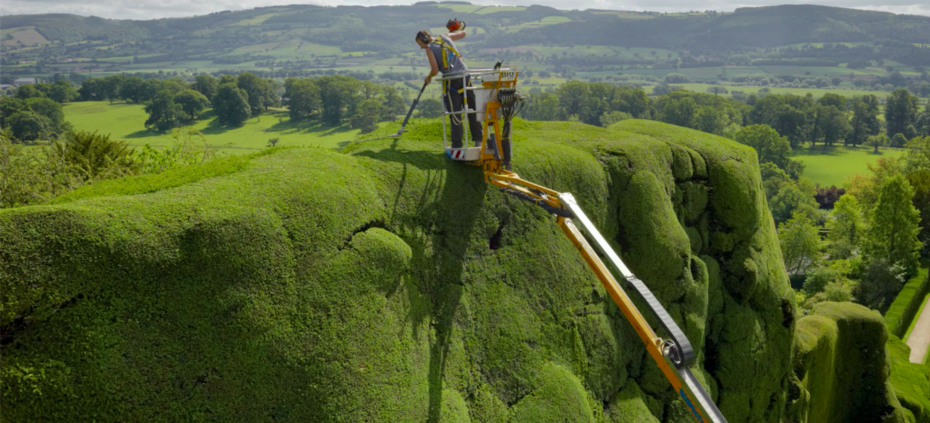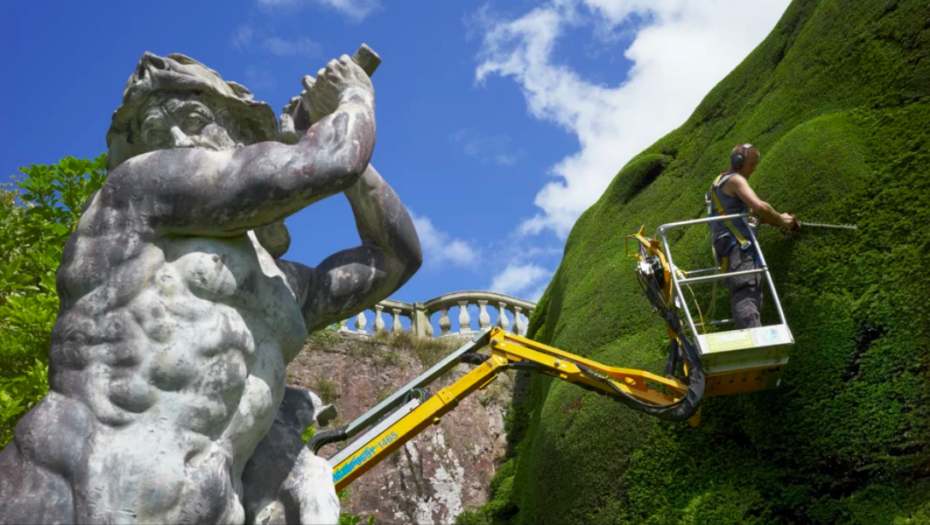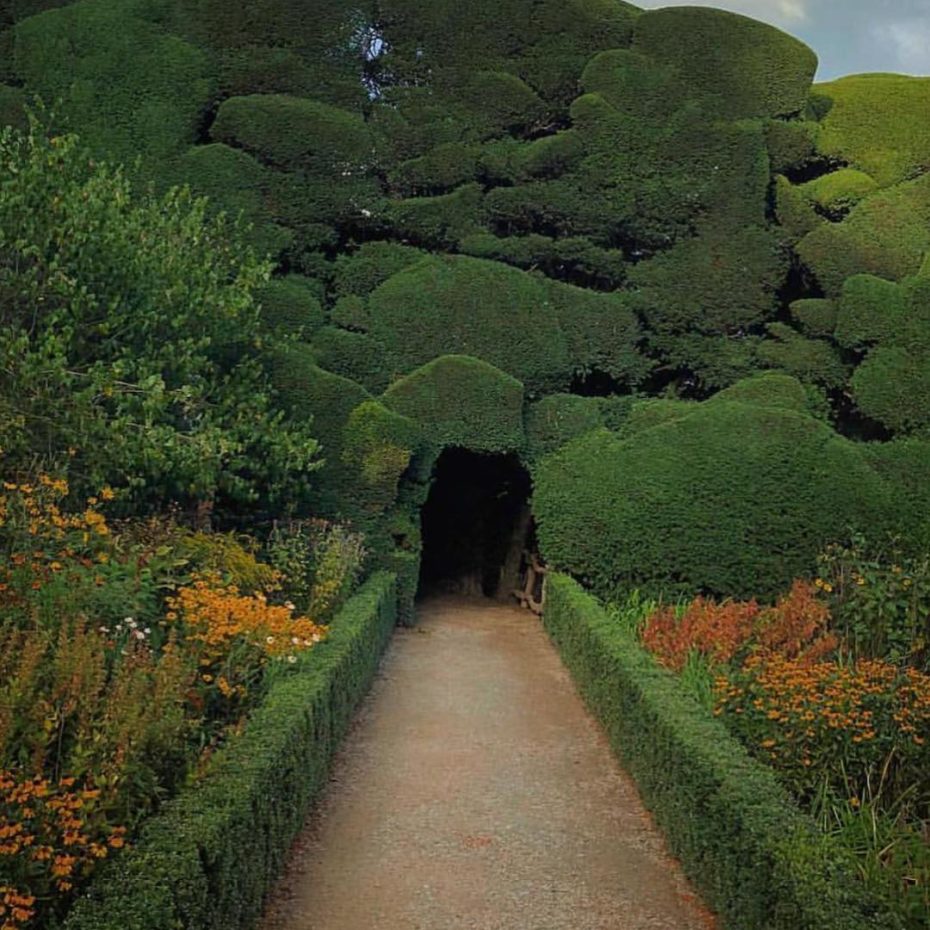 The 820 yr-old English castle crew says, "trimming the high topiary is a huge task. It takes one gardener about 10 weeks on a hydraulic cherry-picker to get it all done." Quite a haircut. The Castle isn't too bad, either:
Found via The National Trust 
10. Gertrude Abercrombie: America's Surrealist Sweetheart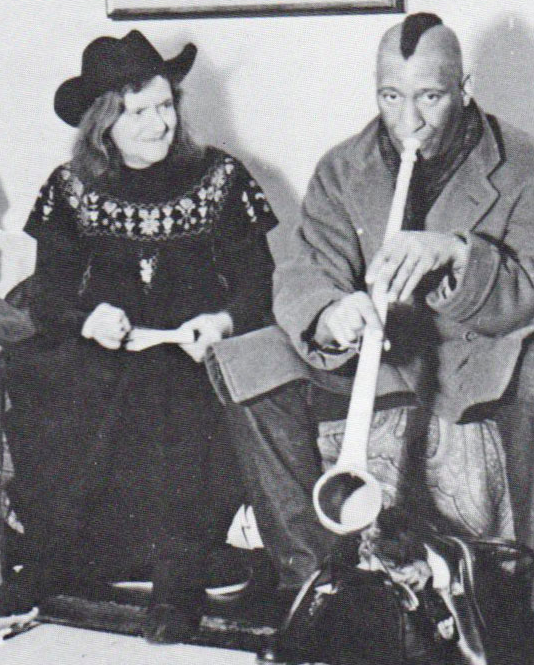 "The queen of the bohemian artists", Abercrombie was involved in the Chicago jazz scene and was friends with musicians such as Dizzy Gillespie, Charlie Parker, and Sarah Vaughan, whose music inspired her own creative work…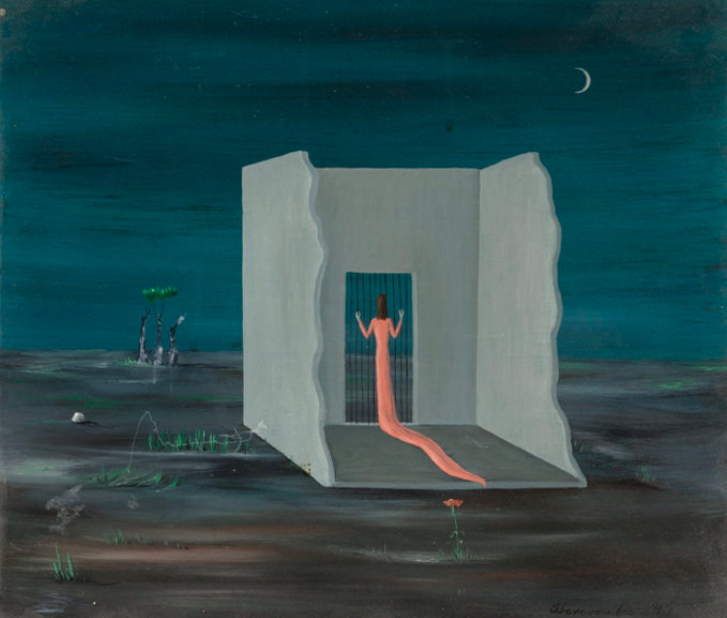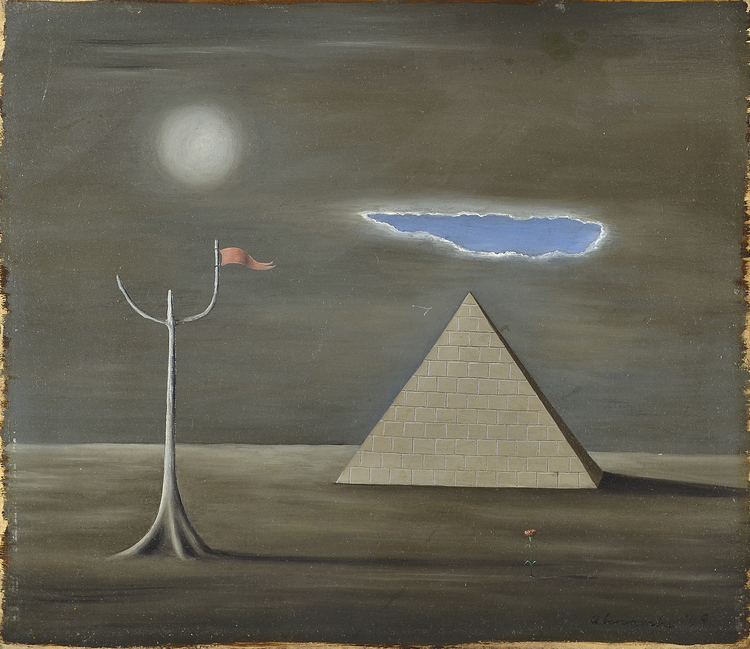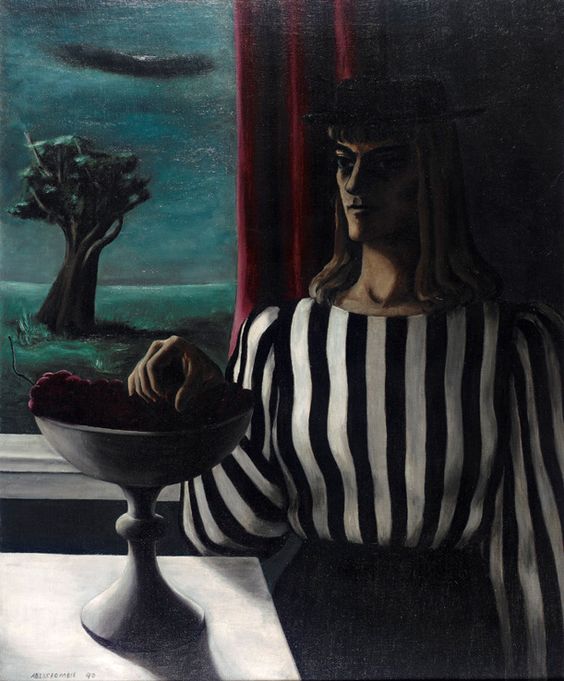 Who knew you could find such a wonderful Surrealist in the Midwest? Gertrude was Chicago-based, and heavily inspired by the Jazz music of her friends Charlie Parker and Dizzy Gillespie
Found on Wikipedia.
11. Just Some Mortician's Powder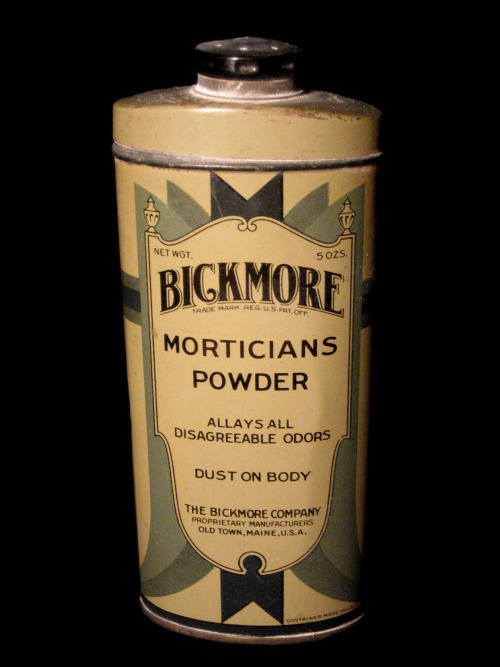 Found via Tumblr.
12. This San Quentin Death Row inmate made a miniature model of his cell.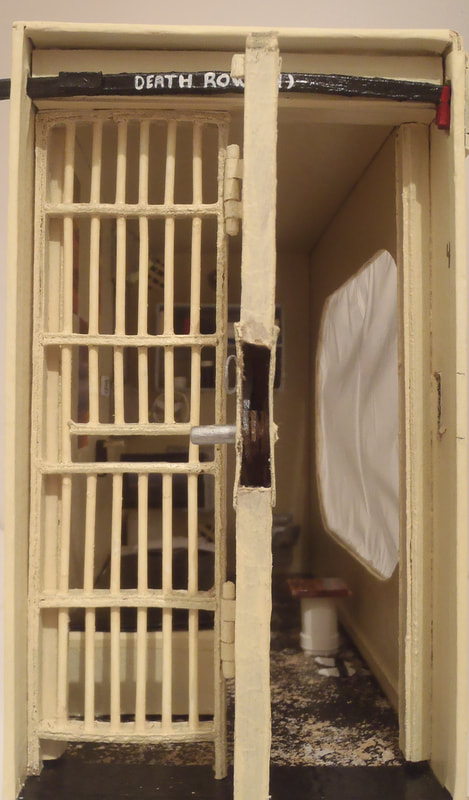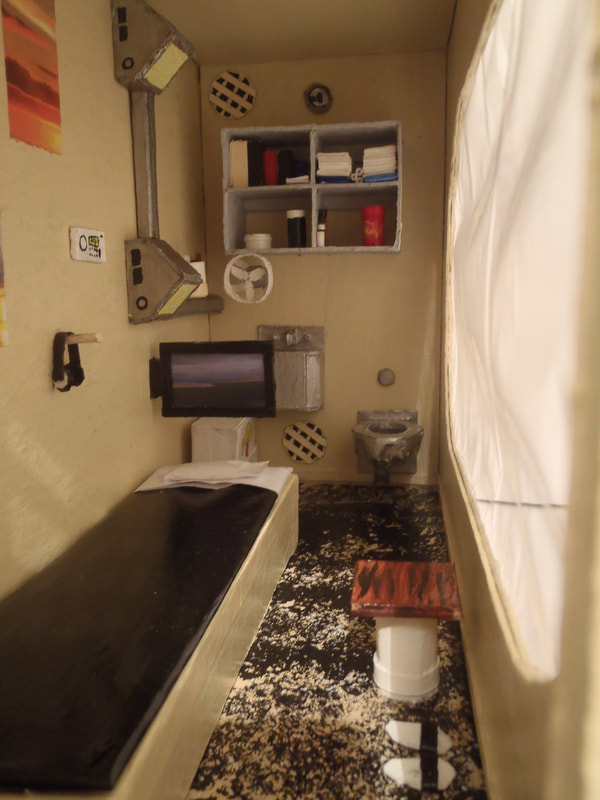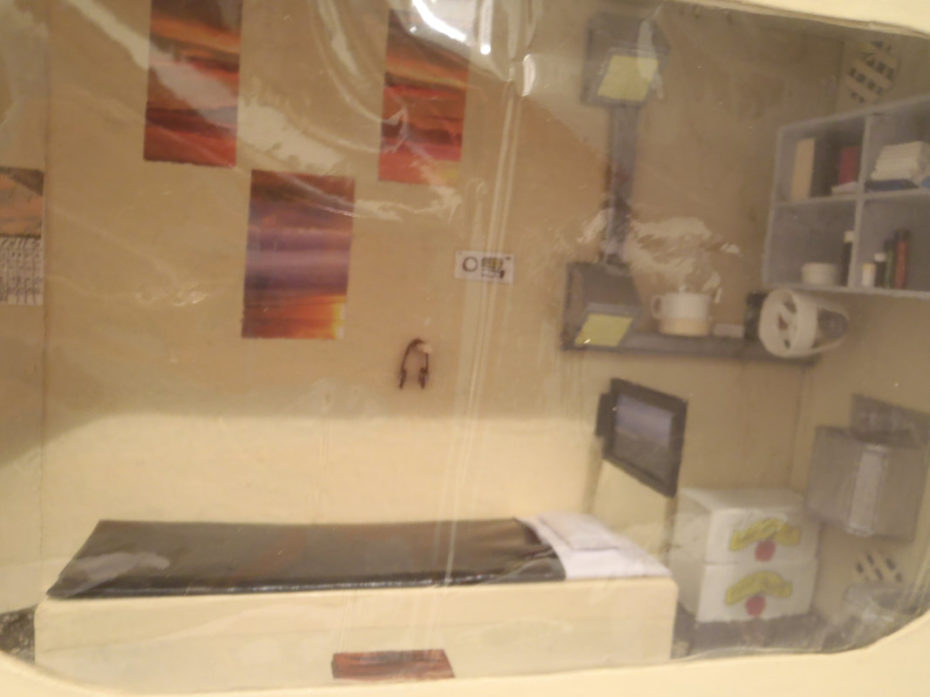 It's all a part of the larger initiative of art therapy for death row inmates. You can buy all of their work for sale on this Etsy shop.
Found via Arts of San Quentin
13. The Egyptian Version of Rocky Horror Picture Show
Enter Anyab, 1981 (Fangs). It's a pretty wild, retro spin on The Rocky Horror Picture Show. Which you know we're huge fans of.