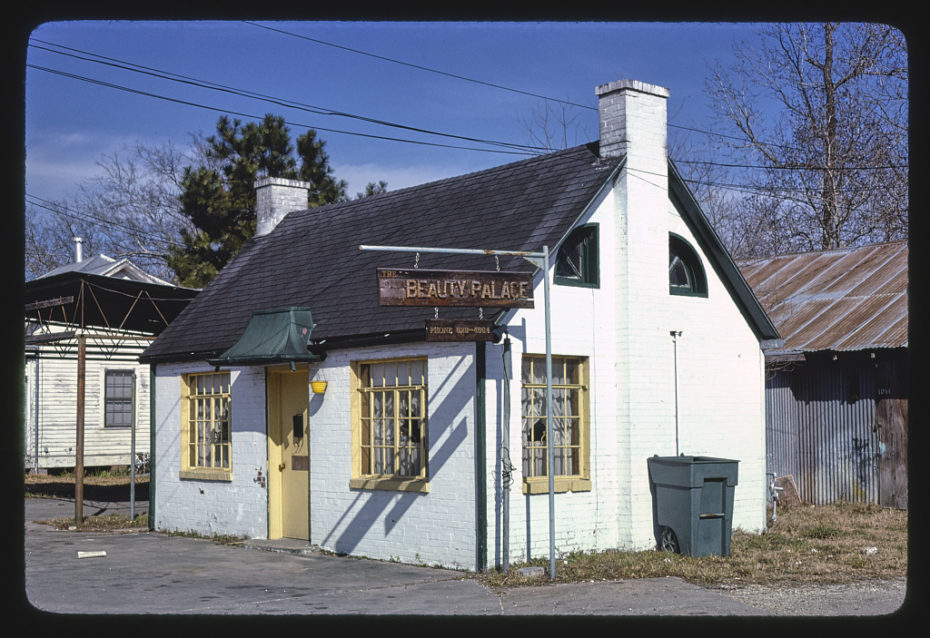 We miss the days when estheticians waxed eyebrows in a Paul Bunyan-ready cottage, perfected their perming skills in a nondescript clapboard shack, and barbers painted their 1969 Volkswagens to match their salon. More than mere institutions for a cute 'do, the beauty schools and barber shops of yesteryear were visible extensions of major cultural shifts. WWII saw the working woman opt for a shorter haircut. When it ended, the ponytail came in full-swing, along with Elvis' pelvic thrust, only to come undone again in the '60s and '70s when everyone discovered mushrooms, before moving on to high perms, Reagan, and RoboCop. These aren't buildings. They're keepers of history.
Our tour starts off in Missouri, at Rosalie's Powder Box: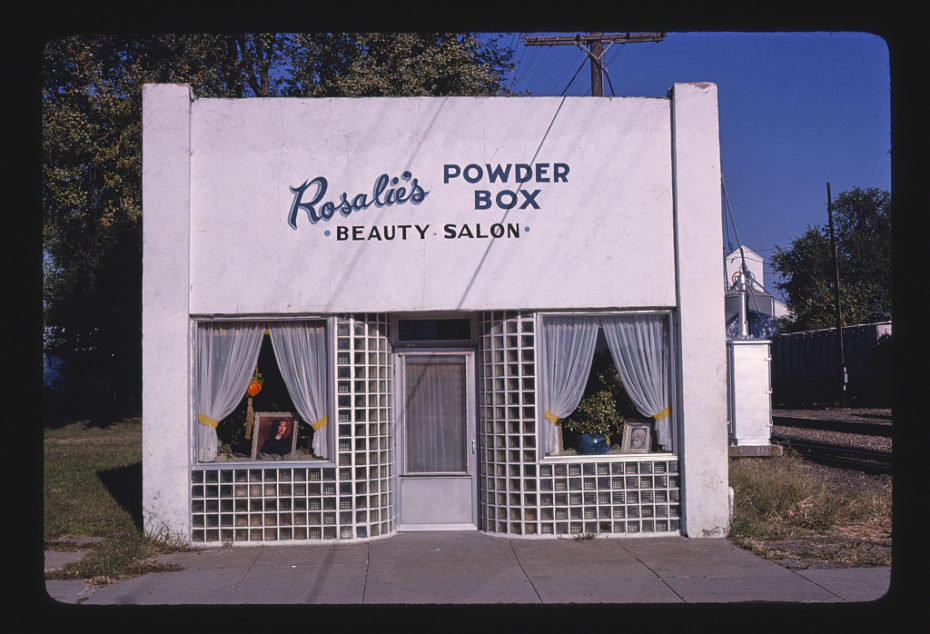 And moves on to Cora Collins Beauty Shop in Minneapolis, Minnesota: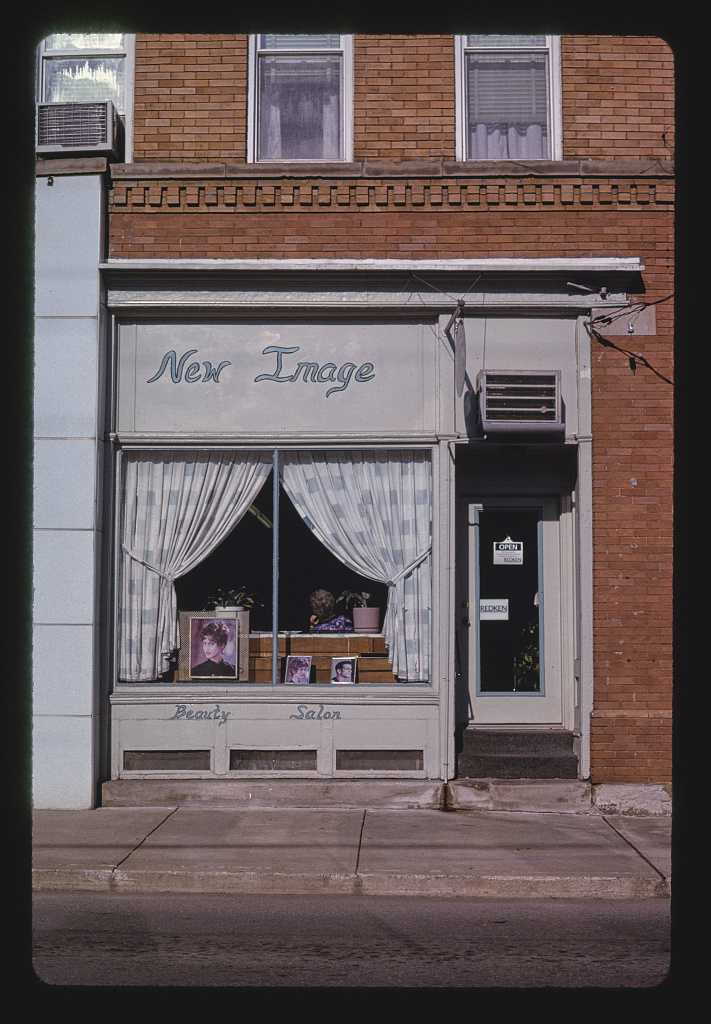 Norma Jean's Beauty Salon, 30th Street, Omaha, Nebraska: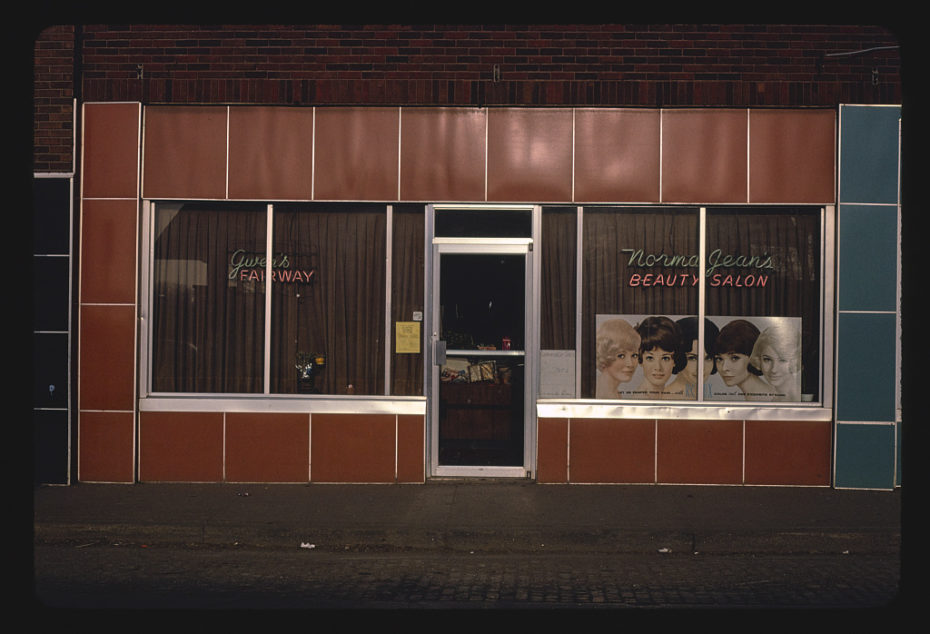 Shear Indulgence Beauty Salon, Route 66, Winslow, Arizona: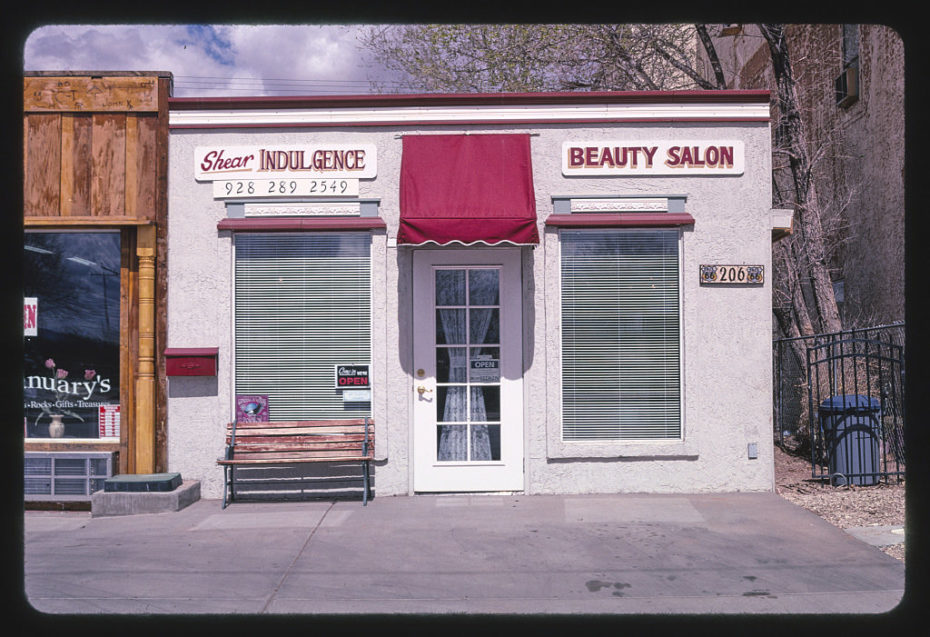 Shirley's Beauty Salon, 1421 Washington Boulevard, Venice, California: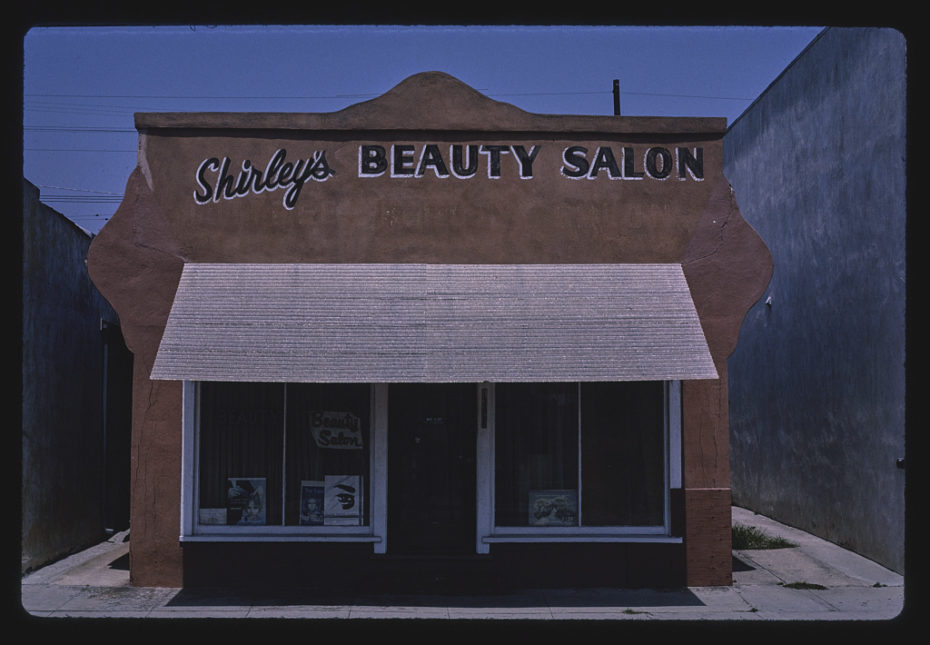 Clara's Beauty Salon, Jensen Drive, Houston, Texas: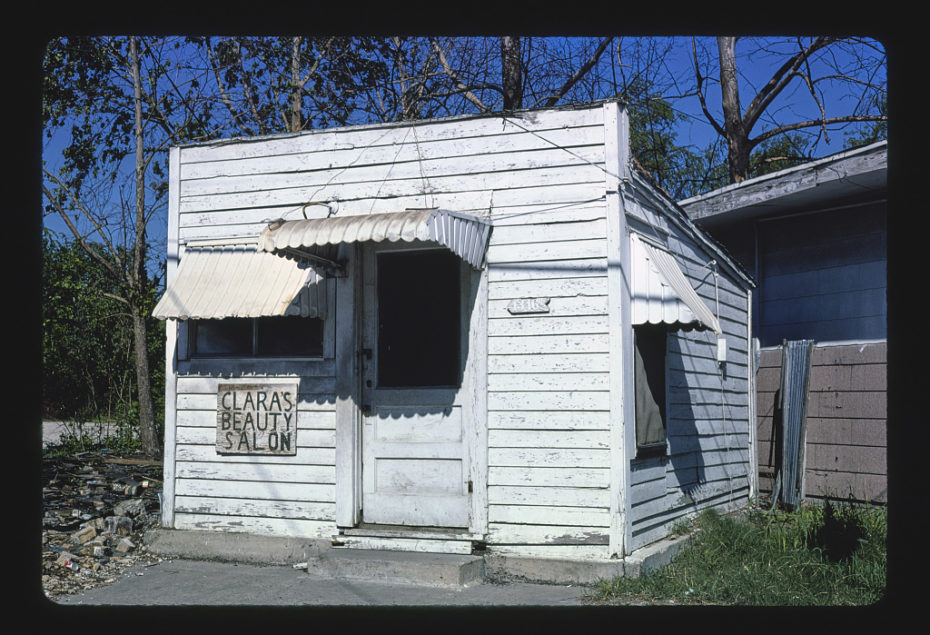 Vogue Beauty Shop, 3rd Street, Mobridge, South Dakota: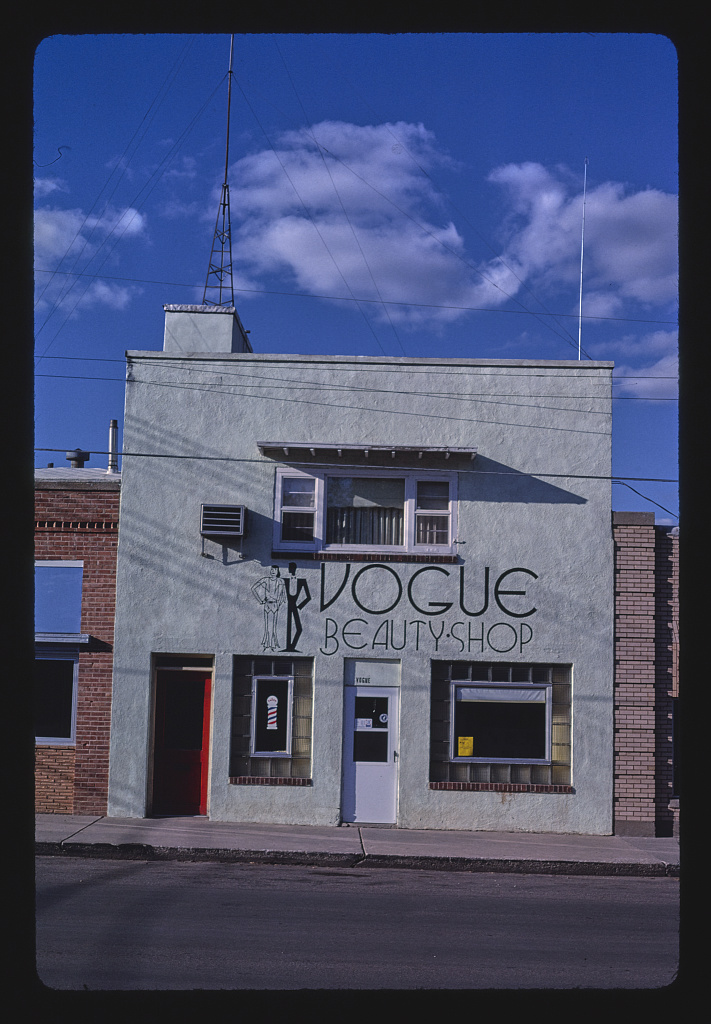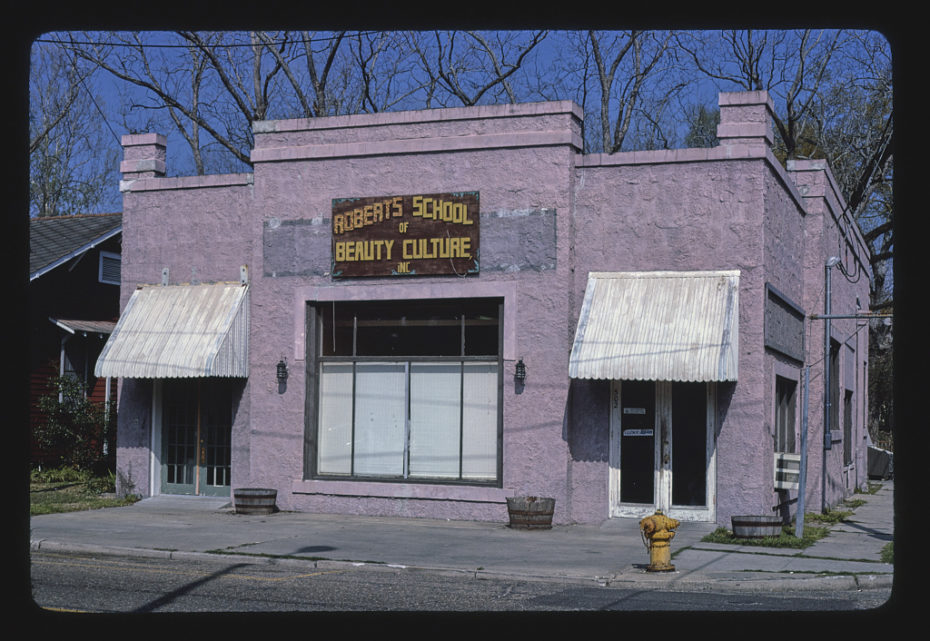 Annette's Hair Styles, 1103 N. 11th Avenue, Pine Bluff, Arkansas: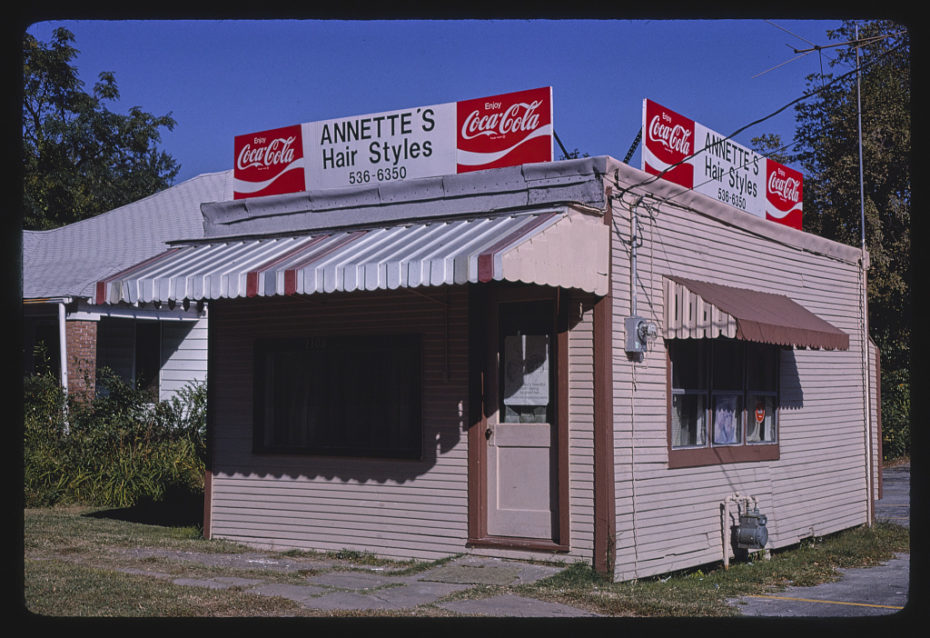 Beauty salon, Stockton Boulevard, Sacramento, California:
Effie's Beauty Shop, Main Street, Palouse, Washington:
La Petite Beauty Shop, angle 2, W. Farrall, Shawnee, Oklahoma: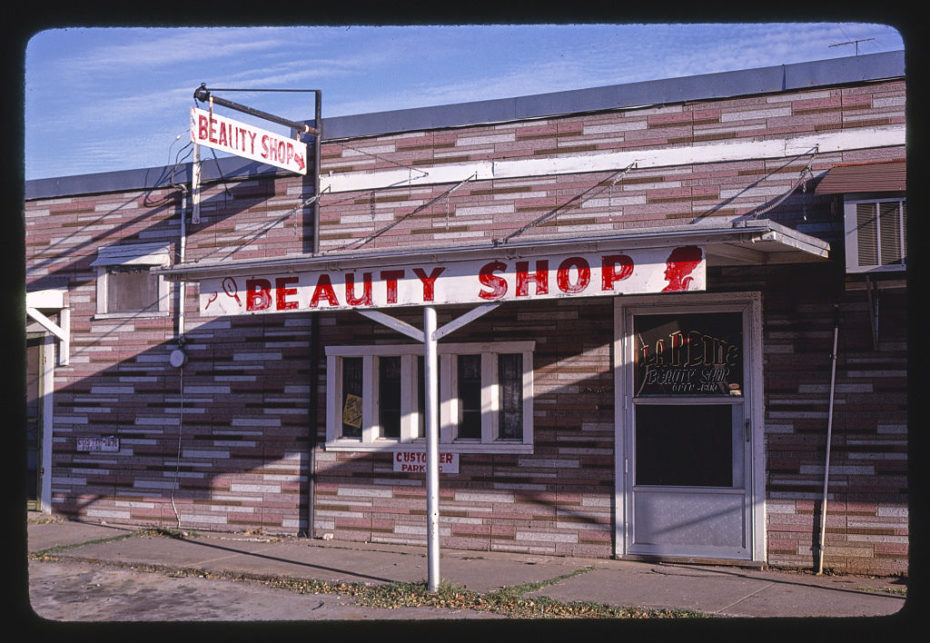 Vanity Box, Taylor Avenue, Columbia, South Carolina: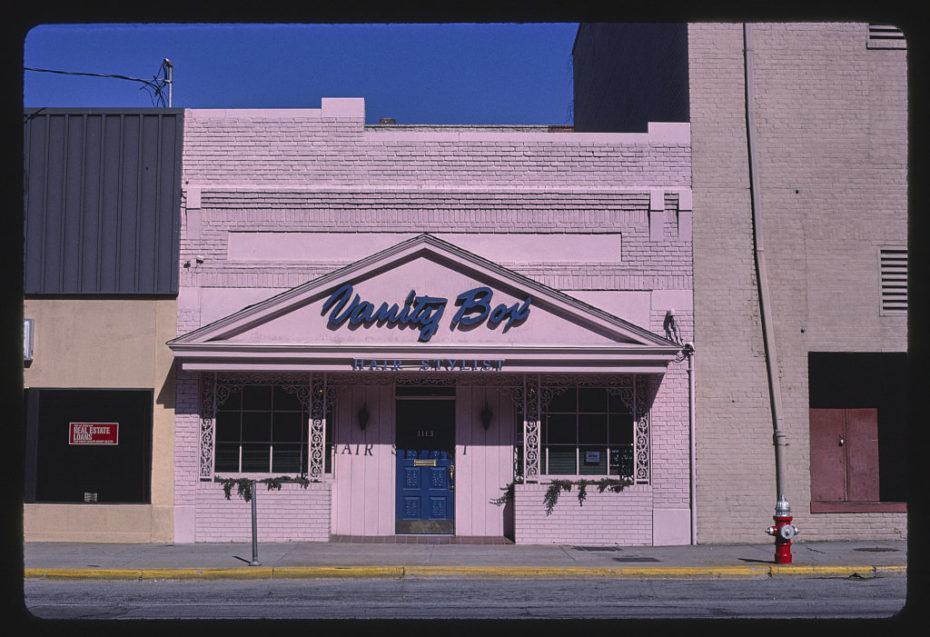 Chalet Beauty Boutique, E. 6th Street, York, Nebraska: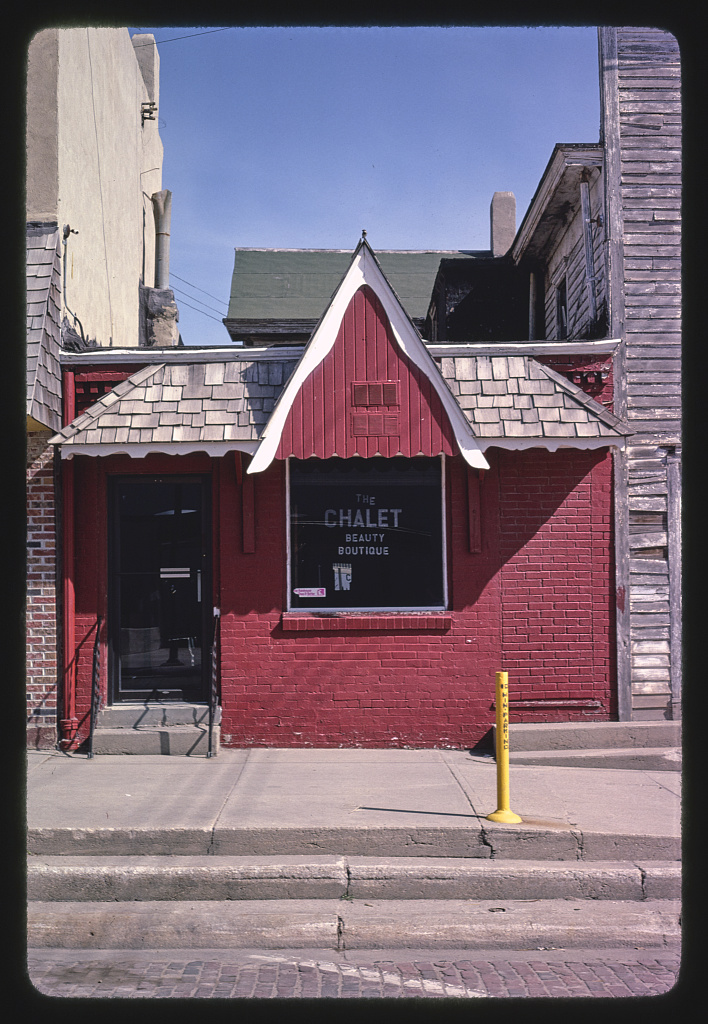 Beauty Shop, Main Street, Browning, Montana: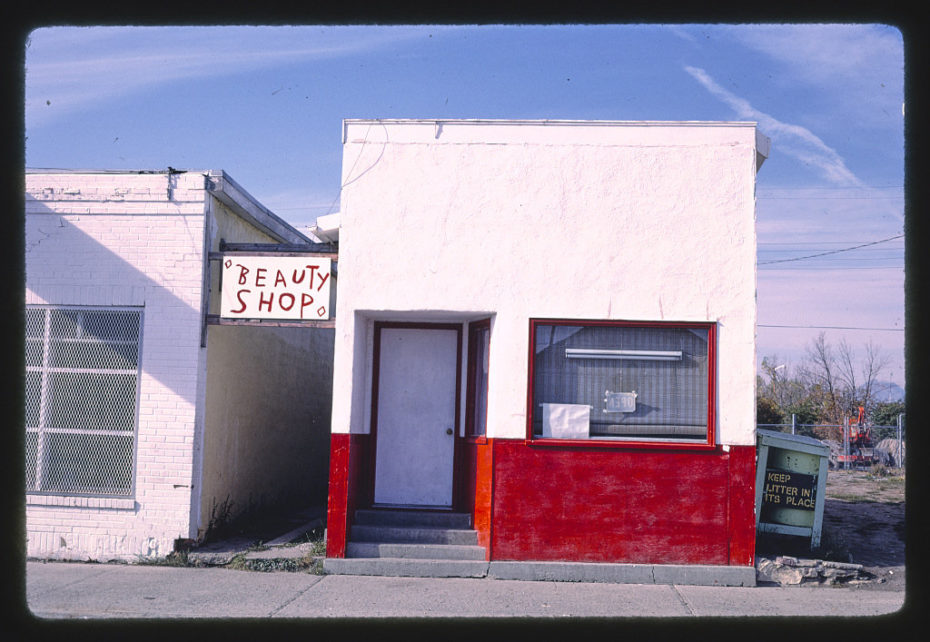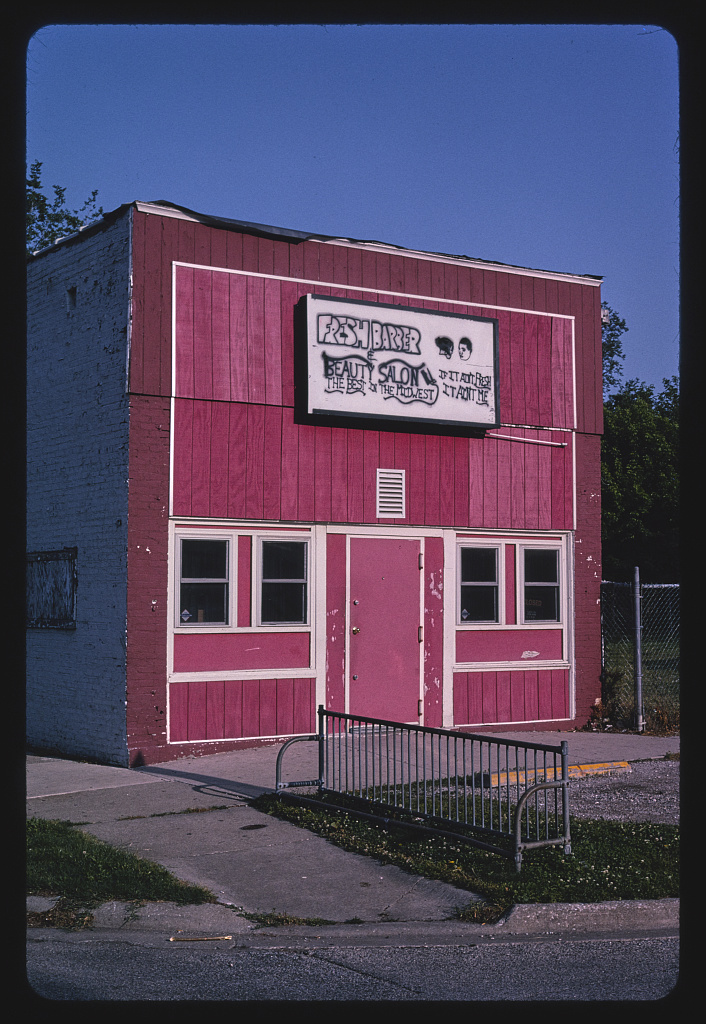 Now then, let's dive in to a few barbershops, starting with Nolo's Barber Shop on Sepulveda Boulevard in Van Nuys, California, which is still in business after all these years. If its Yelp reviews are anything to go by, head their for its "straight razor cuts and friendly staff" (and very Instagrammable façade):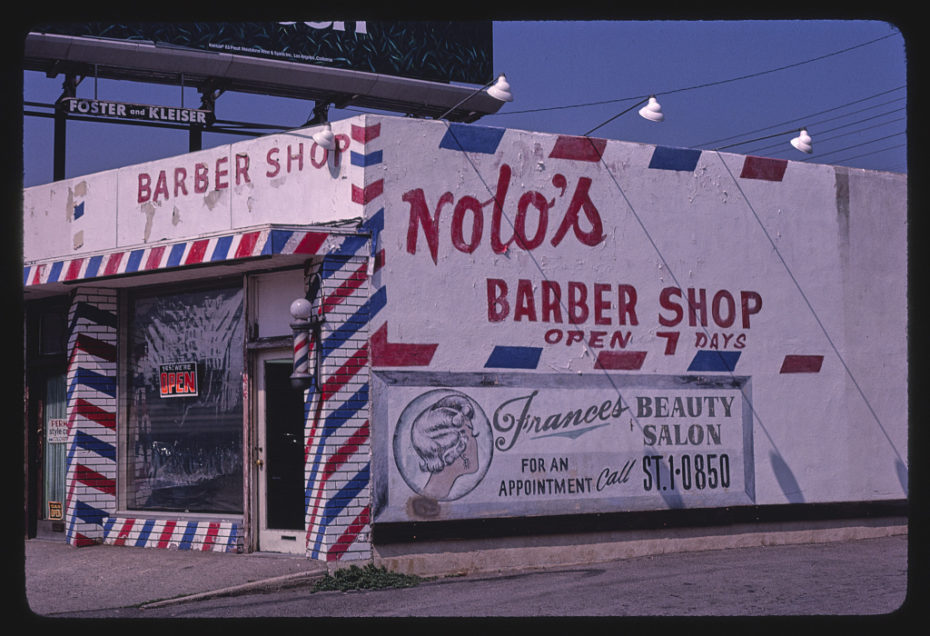 Moving on to Yuma, Arizona, you'll notice the folks at "Look Sharp Barber Shop" got creative with their marketing: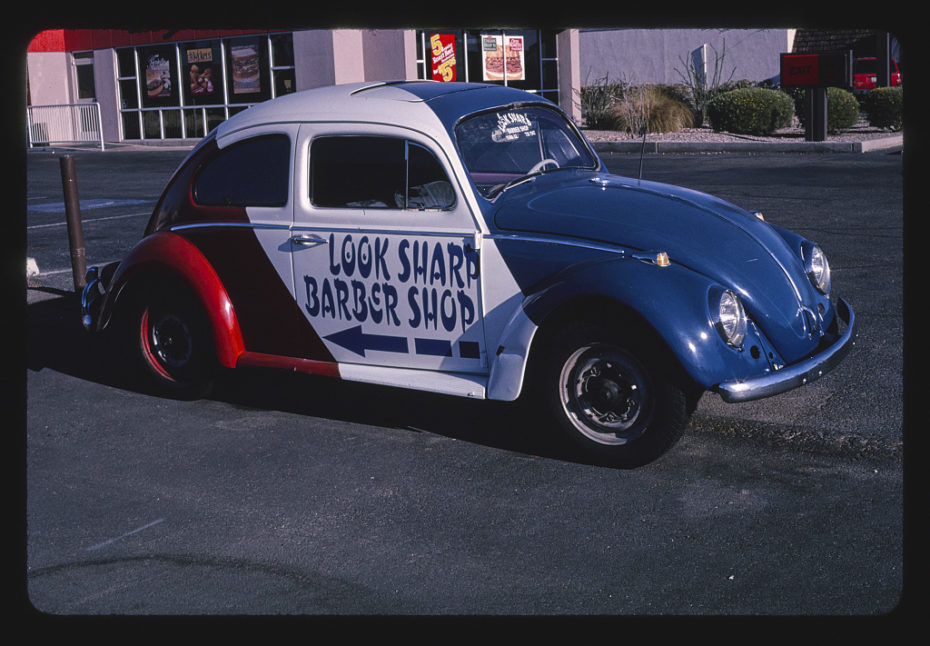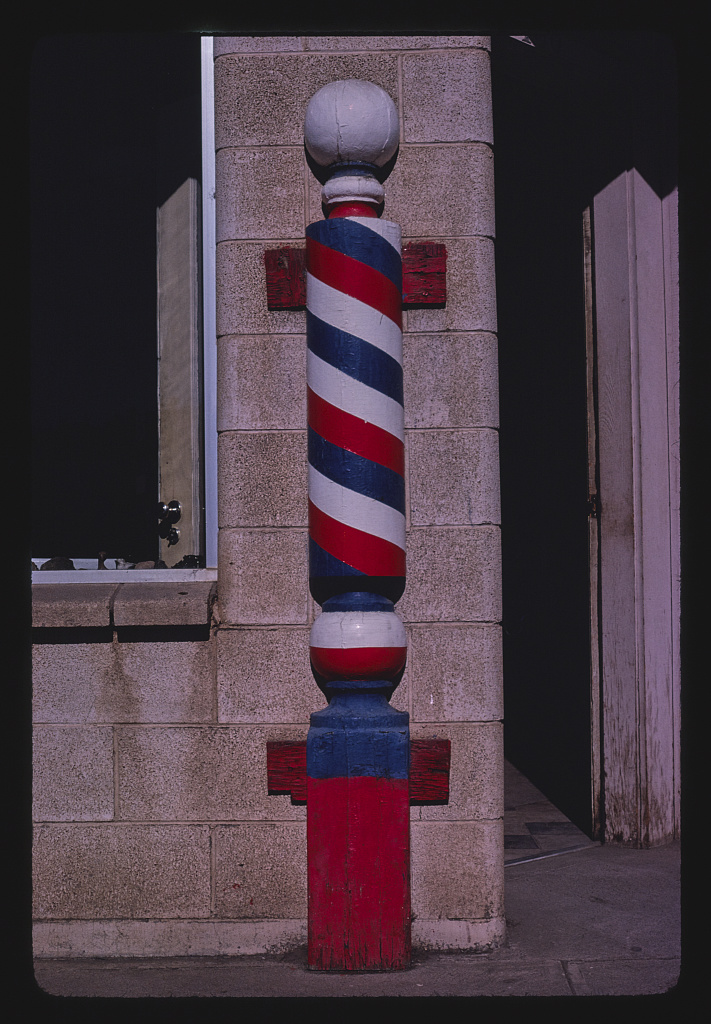 On a side note, ever wonder why barbershops have red, white and blue decorum? The answer is gross, weird and all about French people (so we love it).  Turns out barbershops also doubled as blood-letting centres in the Middle Ages. "Ambroise Pare, a 16th-century Frenchman considered the father of modern surgery, started his career as a barber-surgeon," explained Elizabeth Nix for the History Channel in 2014, hence why the look of the barber pole was red (blood) and white (the bandages). "The pole itself is said to symbolize the stick that a patient squeezed to make the veins in his arm stand out more prominently for the procedure. One theory holds that blue is symbolic of the veins cut during bloodletting." Cute. Now where were we?
Mr. Barber (shop), Madison Street, Bloomfield, Iowa: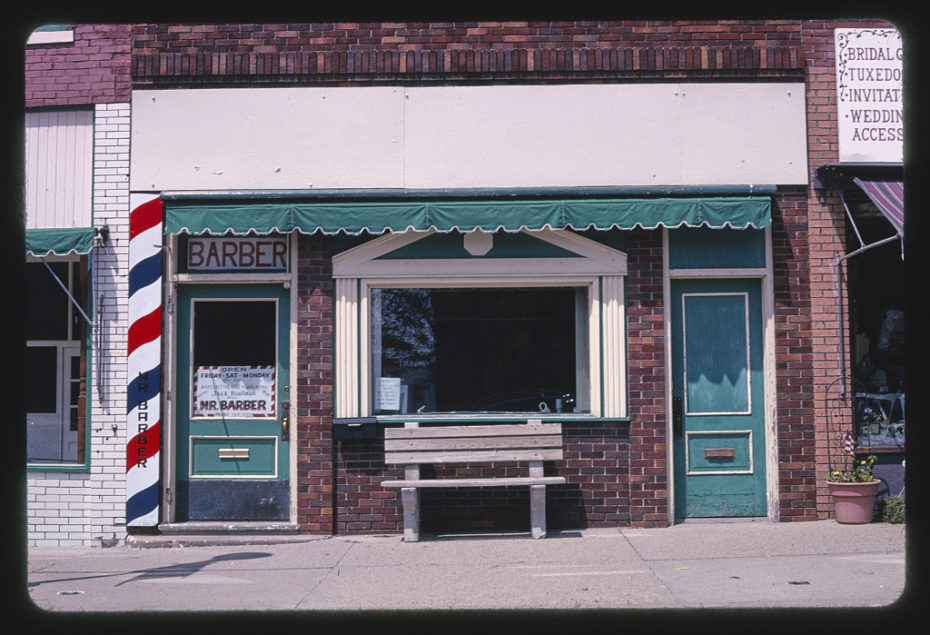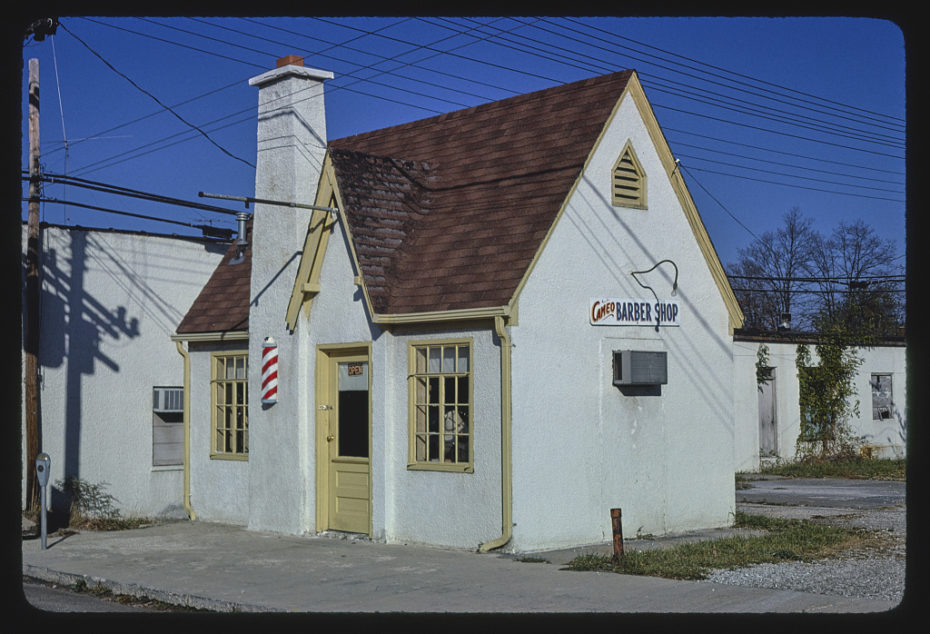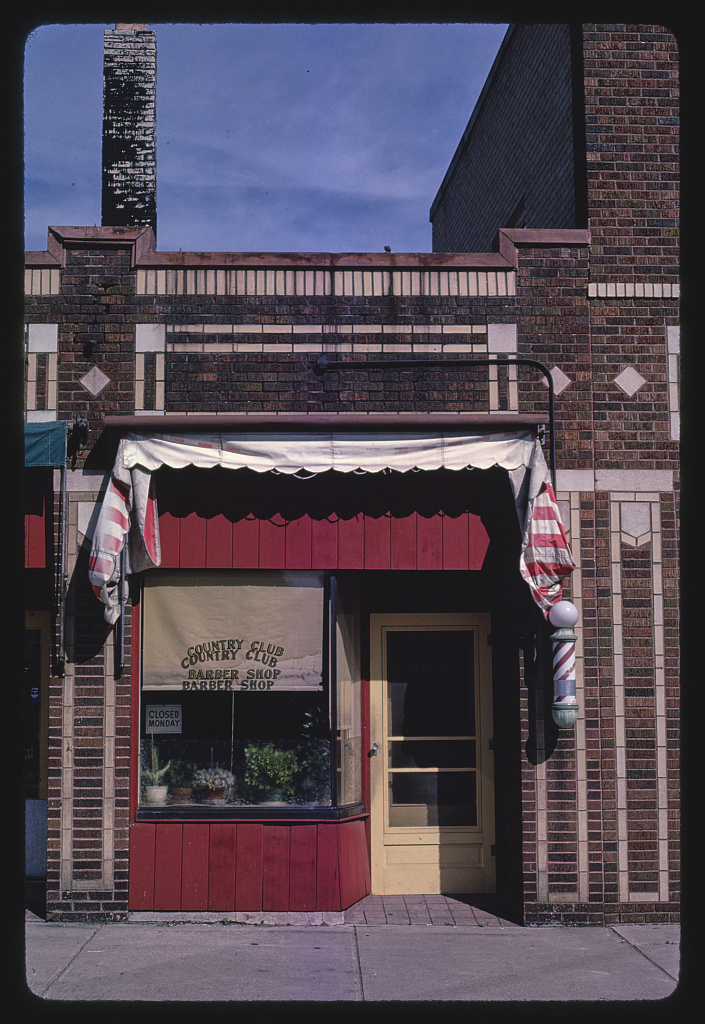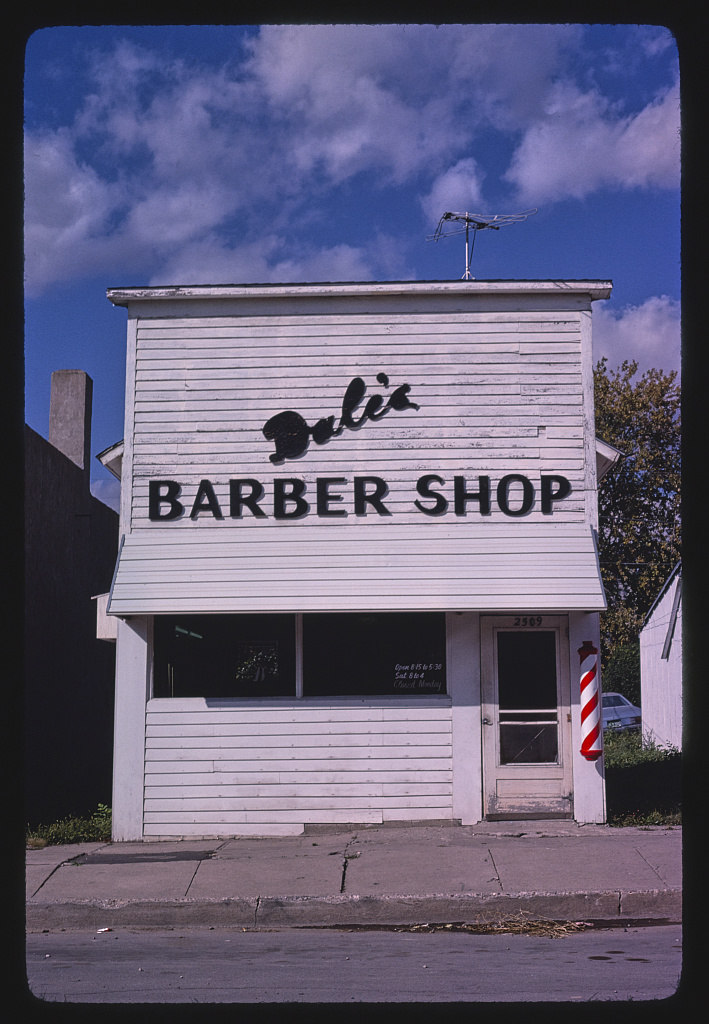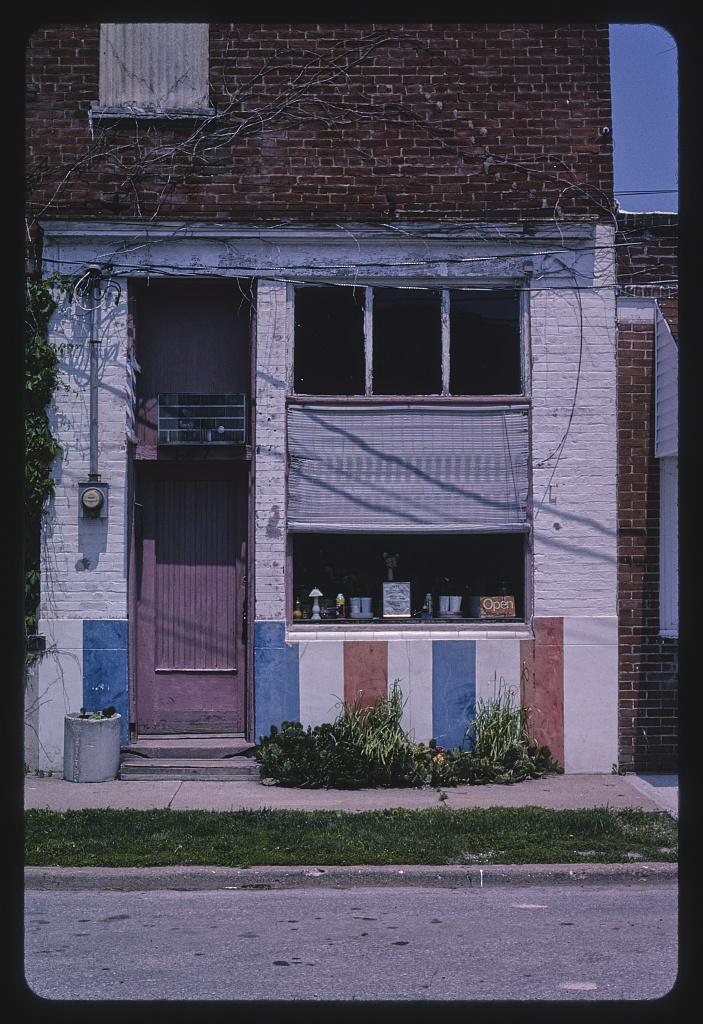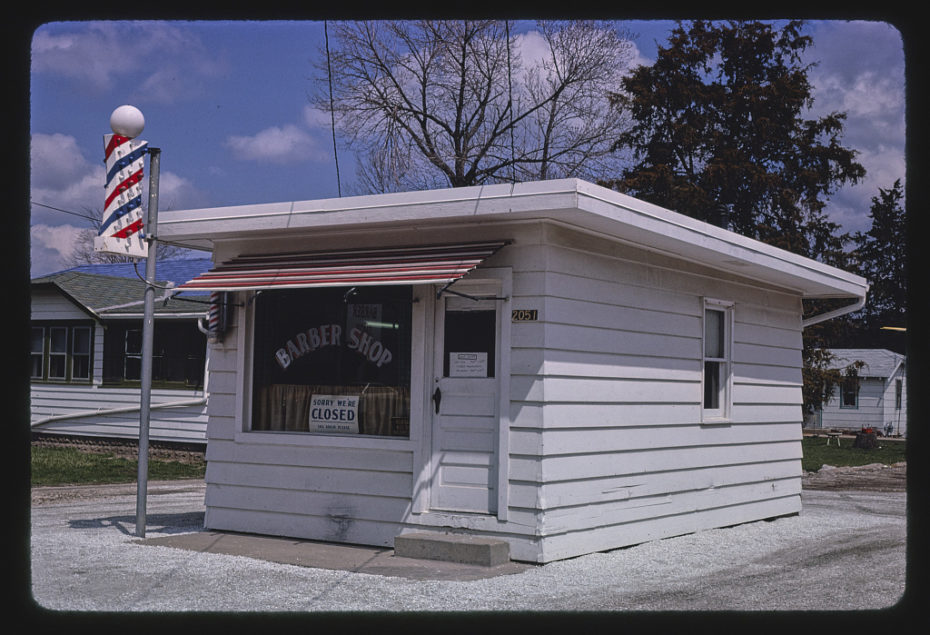 That concludes our tour for now. Unless you've got a great barber shop or beauty parlour to share…
All images by John Margolies,

 who began an American journey in the early 1970s, photographing the country's novelty and vernacular architecture that he was concerned would soon be displaced by the growing modernist trend. 

John was later credited with recognising buildings that would be added to the

 

National Register of Historic Places

 

through his extensive documentary work.

 Find more of his work via the Library of Congress.