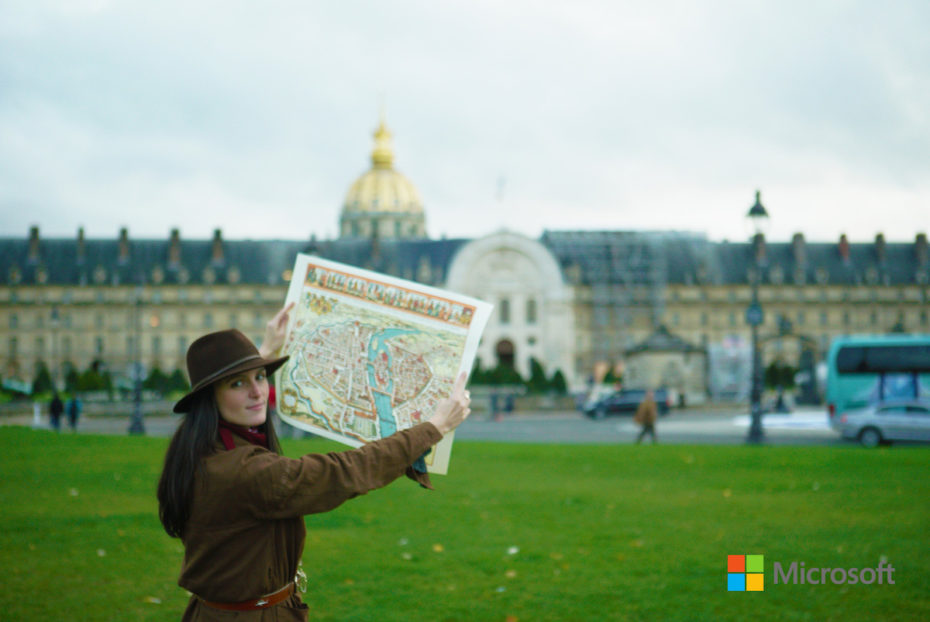 Maps and Miniatures — these are a few of my favourite things (along with Paris and all its secret places, of course). But you might be wondering what secrets I could possibly find at one of the most recognisable landmarks in Paris, Les Invalides? So big you can't miss it, built four centuries ago for the invalids of war, it's still a veterans retirement home, a hospital, an army museum, and let's not forget the great Napoleon is buried right under that giant gold dome. But in a dark room in the attic of this 17th century palace, hides one of Paris' littlest-known and most fascinating museums. And if I hadn't received a call from Microsoft, that's right, Microsoft, to go check it out, I might never have discovered one of Paris' best-kept secrets.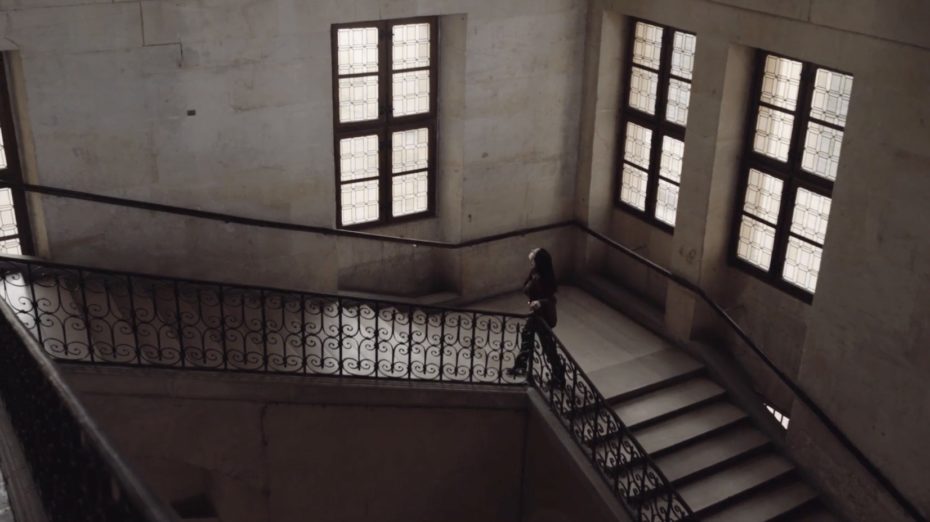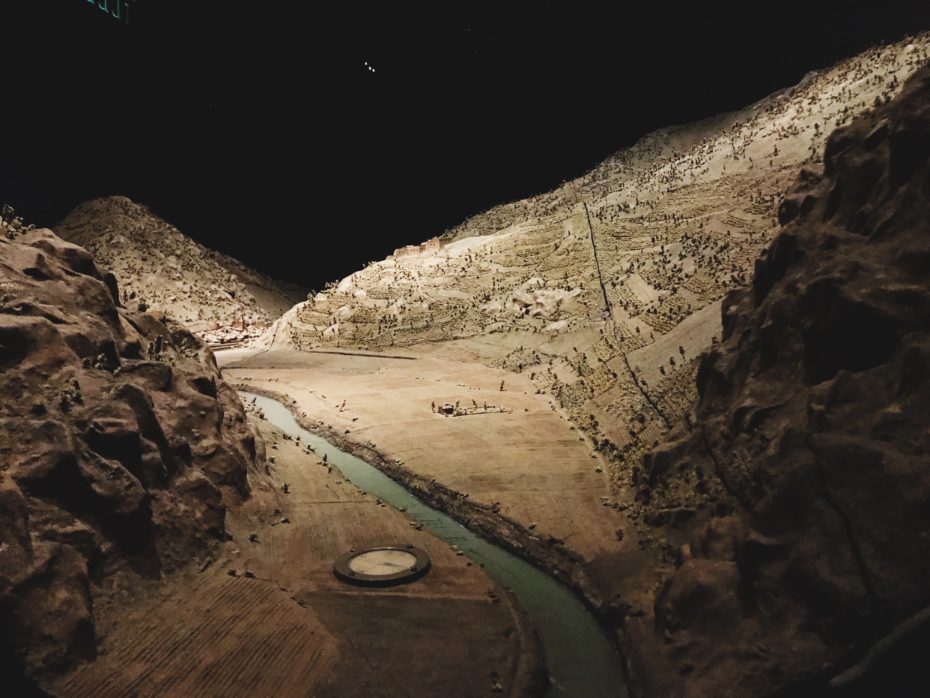 Welcome to the Musée des Plans Reliefs — home to one of France's most curious historical treasures, a unique collection of miniature fortified cities created in secrecy for French monarchs throughout history to plan their next attacks.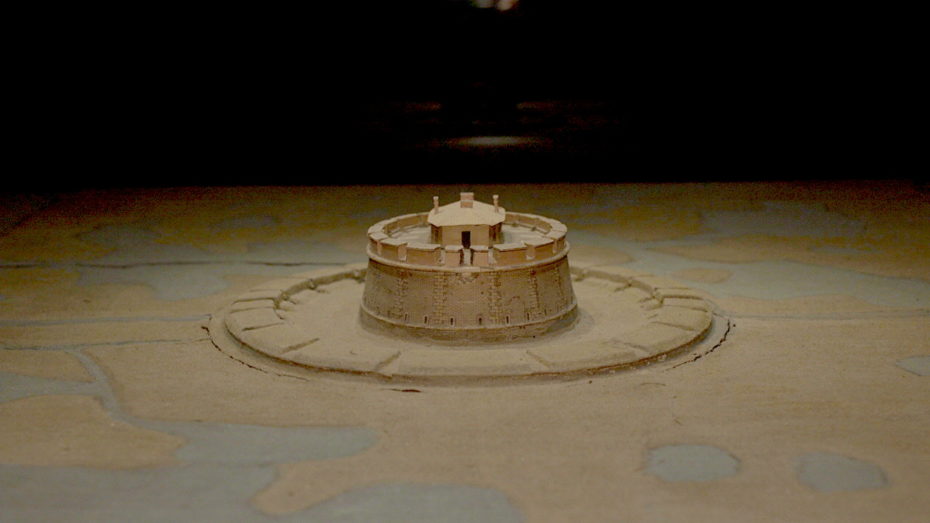 These are the real-life "Game of Thrones" maps, centuries old but impossibly elaborate and detailed. You can imagine the Sun King or Napoleon in their top secret war rooms, scheming over these giant maps and making military history. They served as an effective warning to visiting foreign dignitaries, to say: don't mess with France.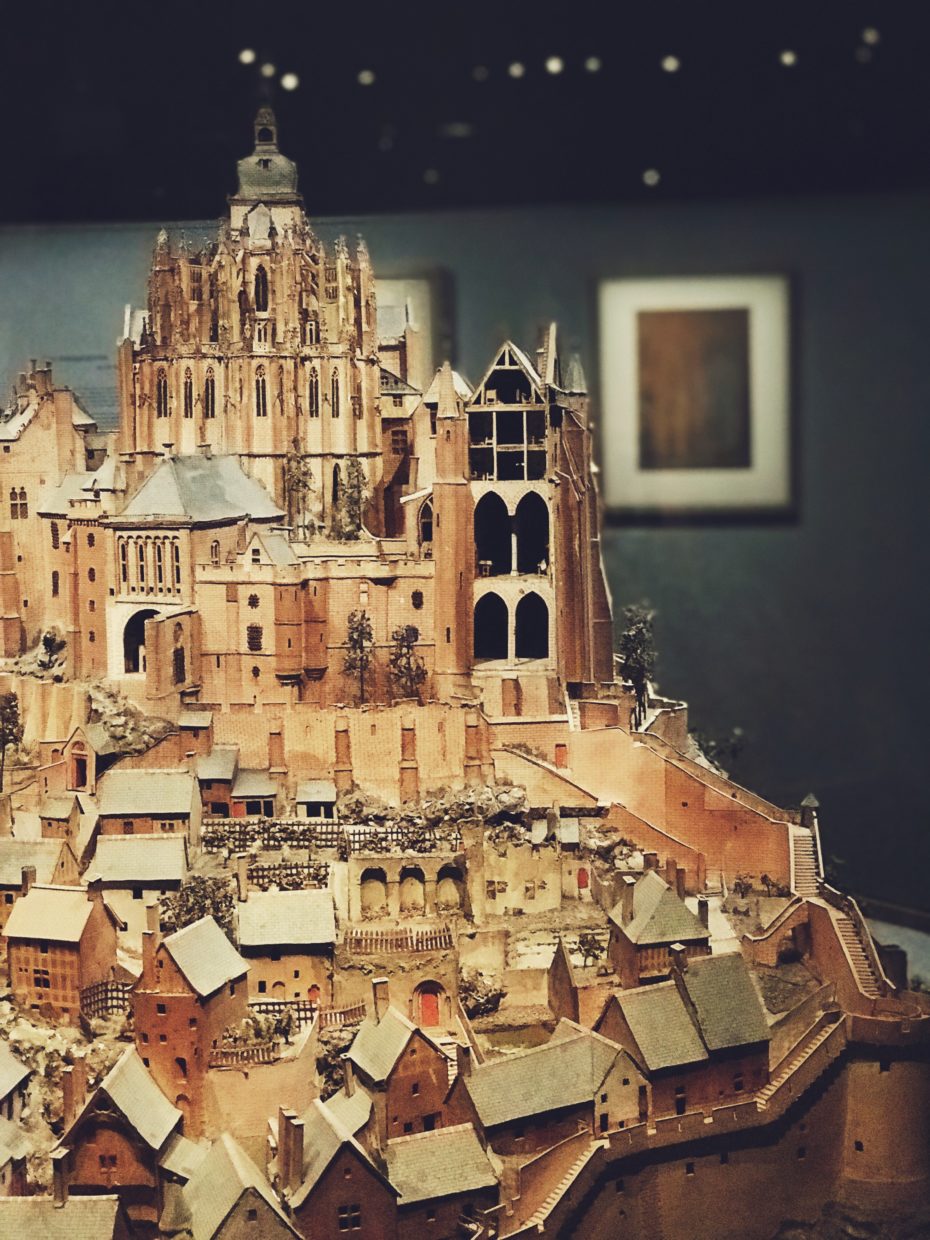 Fast-forward to the new millennium when Microsoft, one of the world's most advanced tech companies walked into this Parisian hidden gem of a museum and zoned in on the crown jewel….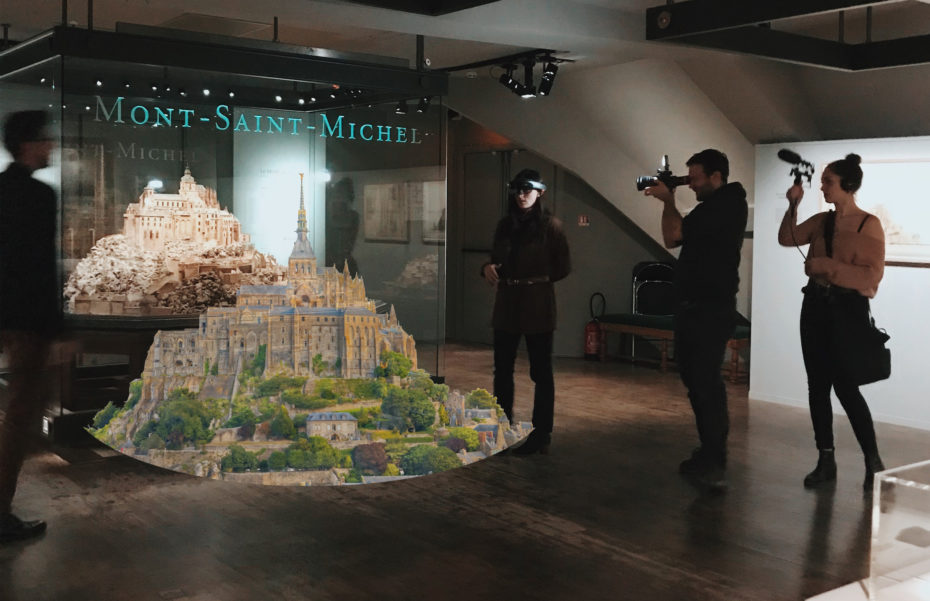 Behold the mythical and the mysterious island of Mont St Michel. France's unconquerable ancient fort becomes the 21st century muse of HoloLens– Microsoft's mixed reality technology.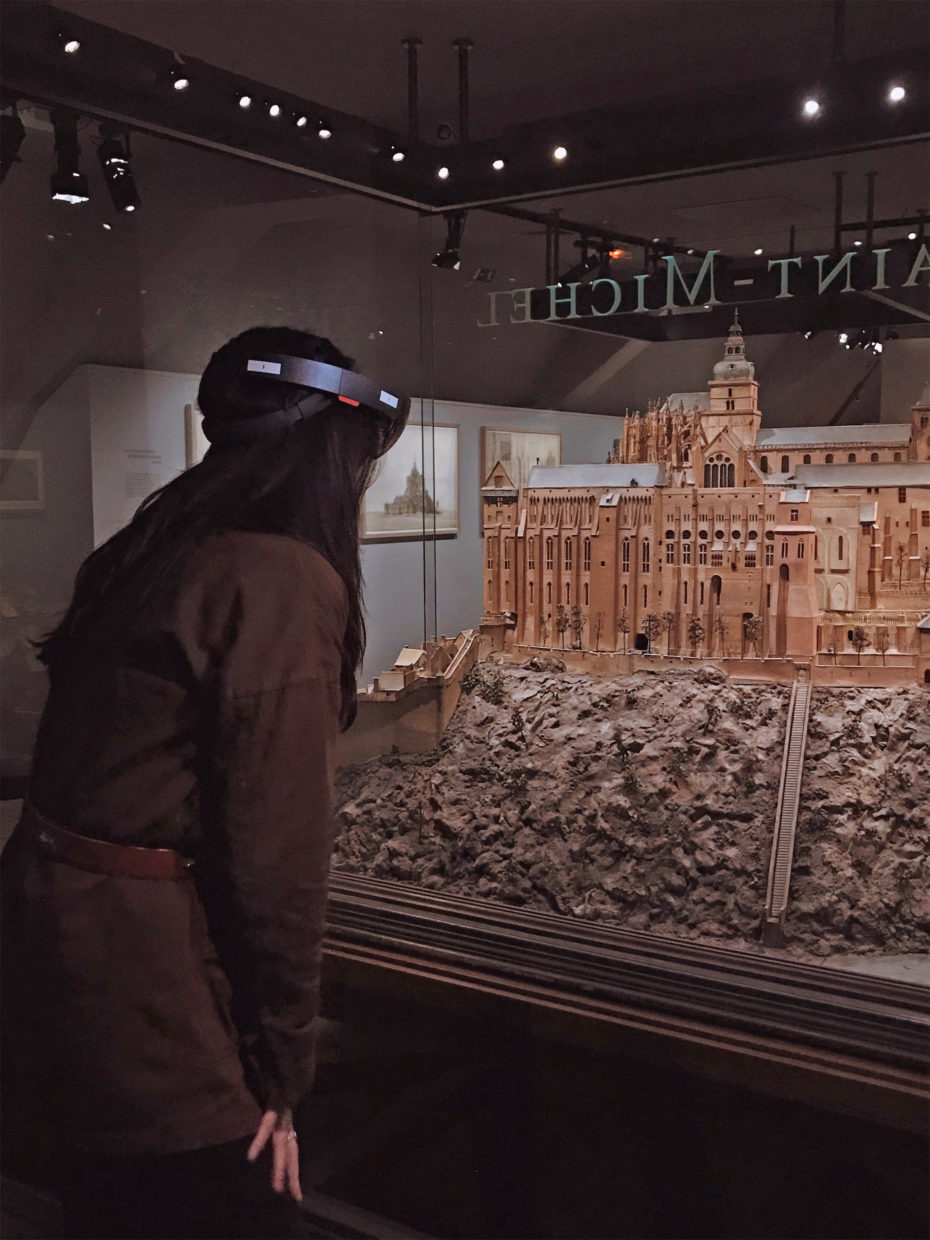 The experience involves donning one of Microsoft's helmets and taking a 15 minutes journey on a historical roller coaster that mixes reality and holograms. HoloLens allows you to discover the 17th century model as if you're literally stepping inside it.
Somewhere between "Honey, I shrunk the Kids" and "Star Trek", you'll find yourself inside the church that sits on the top of the island, wandering around its halls as if you're actually there, looking up at the Gothic ceiling and walking on those ancient stones. But at the same time, you also have a god's eye view of the entire fort and the ability to unlock the secrets that lie within. 
"We met Microsoft and told them about this idea we had," explains the museum's head historian, Isabelle Warmoes, "and they were very interested by the 17th century technology and the creators of these maps and thought it was a great idea to make the link between 17th century technology and today's digital world."
The Mont St. Michel 3D model, which was created for Louis XIV by the island's own monks, is a particularly special piece in the collection, with intricacies and cutaway features that lent itself perfectly to the kind of interactive experience HoloLens can create.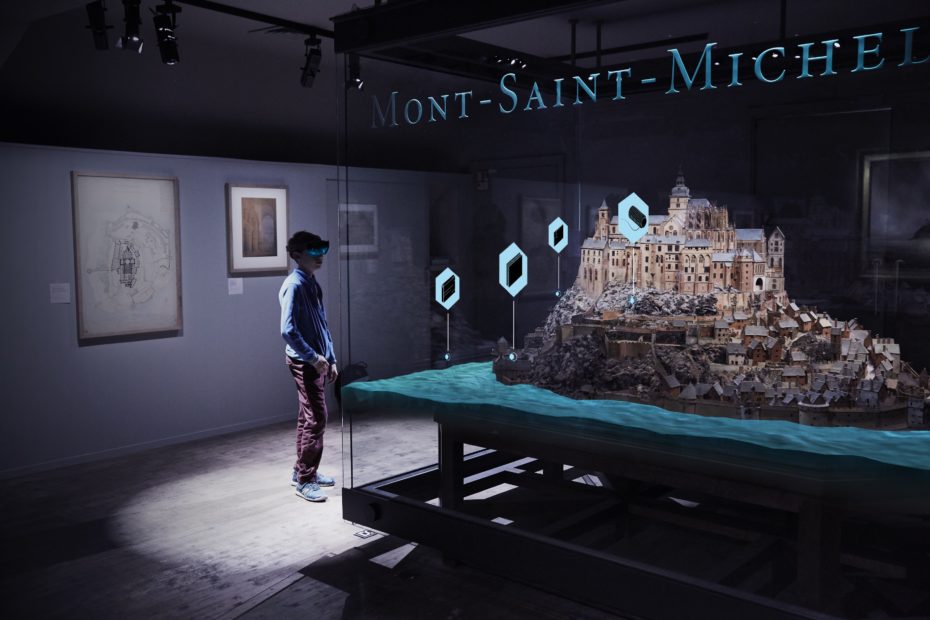 And if there's one way to get kids off their smart phones and back into museums– it's probably this.
"This is why going digital for museums is very important, but it has to be the right dosage. You want to use it intelligently, not like a gadget," says Isabelle. "It can help attract a new and younger audience … and help them understand this heritage that's in our museums, particularly the teenagers. Little kids come with their schools and their parents, but adolescents … it's a little more complicated."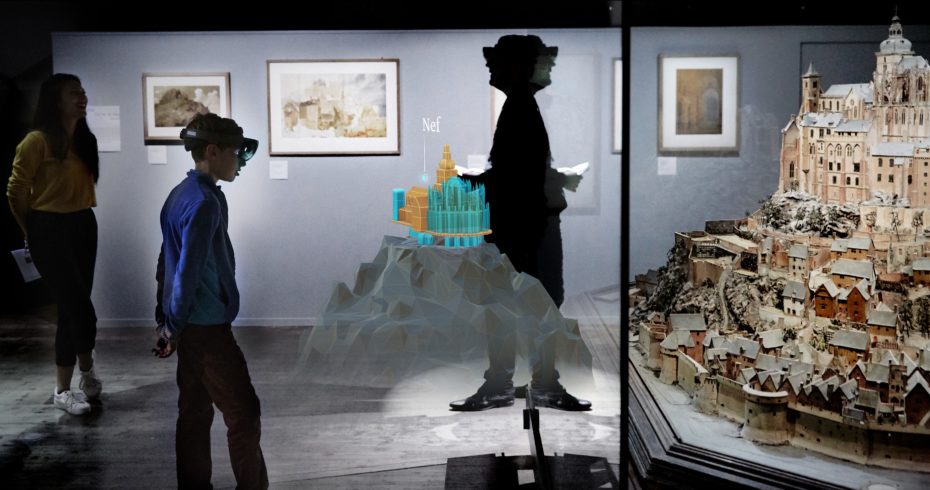 Digital learning of course, is more natural in many ways for the next generation. "It's actually simpler for them," concludes Isabelle, "and they appreciate and understand the importance of these works differently. But in the end, we can see that it's enjoyed by all our visitors."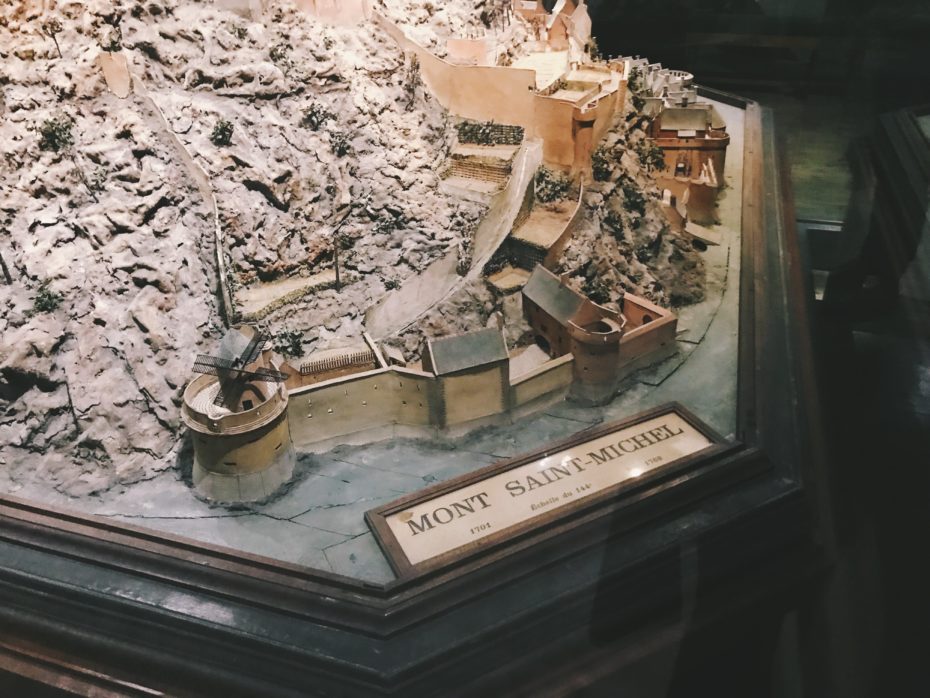 The unexpected partnership shows how digital technology can preserve heritage and empower museums, but there was a moment in history when the advancement of technology could also have led to the loss of these miniature marvels entirely…
Originally proudly on display at the Louvre (before it was the world's most famous art museum), these model maps were once at the height of technological innovation at a time when Europe's borders and territories were constantly changing, battle by battle.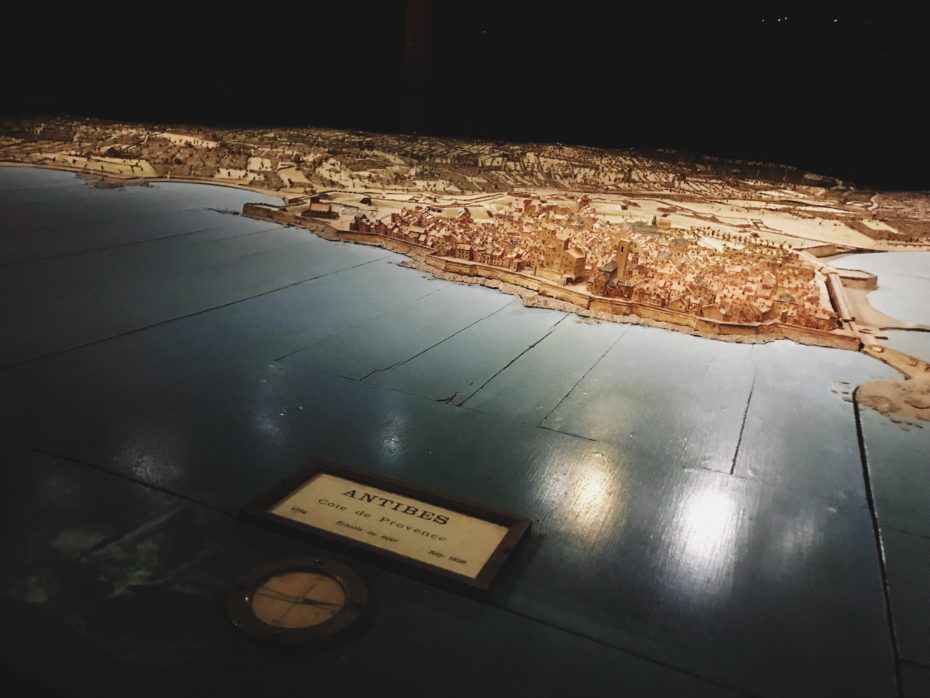 But when hot air balloons and the invention of modern photography came around, the maps became old news and obsolete. By the 18th century, the maps were neglected and nearly thrown out with the trash when they were luckily rescued and brought here to this attic, where they've remained ever since.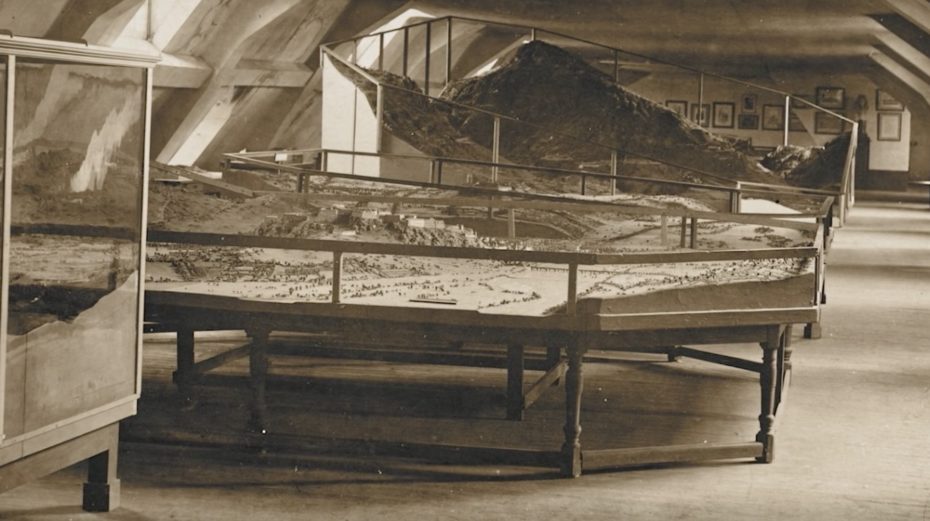 The restoration process of the models has been an ordeal. These are skills that hardly exist anymore. The trees and grass are made of silk, the buildings are carved from wood and layered with painstakingly painted paper for the minute details. The creators even added finishing touches by scavenging materials from the original sites. But not all of the maps have had the fortune of being restored, and I have a general rule on all my visits: always ask to see what's not on display. 
So there we were, traipsing through the attics of the Invalides, an architectural time capsule where French resistance soldiers hid from the Nazis during WWII. Here is where they keep the biggest pieces of the collection, unrestored and disassembled, waiting to be put back together…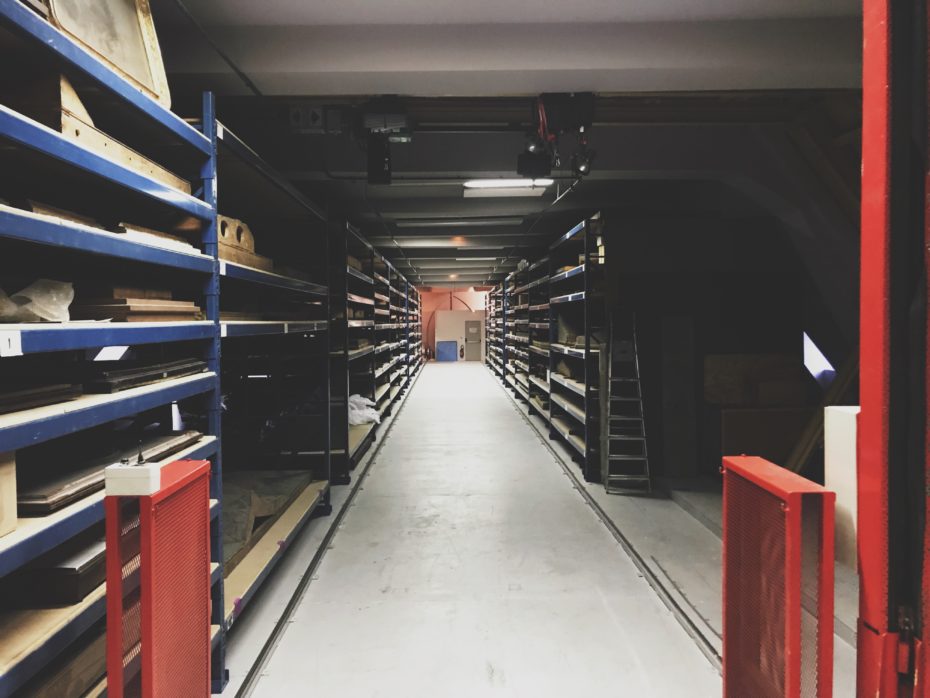 "Only a part of the museum is open to the public," says Isabelle as we enter the temperature control secret archives in a secret corner under the rooftops. In fact, the reserves hides the biggest model maps in the collection, like pieces of a jigsaw puzzle, stacked away on the shelves.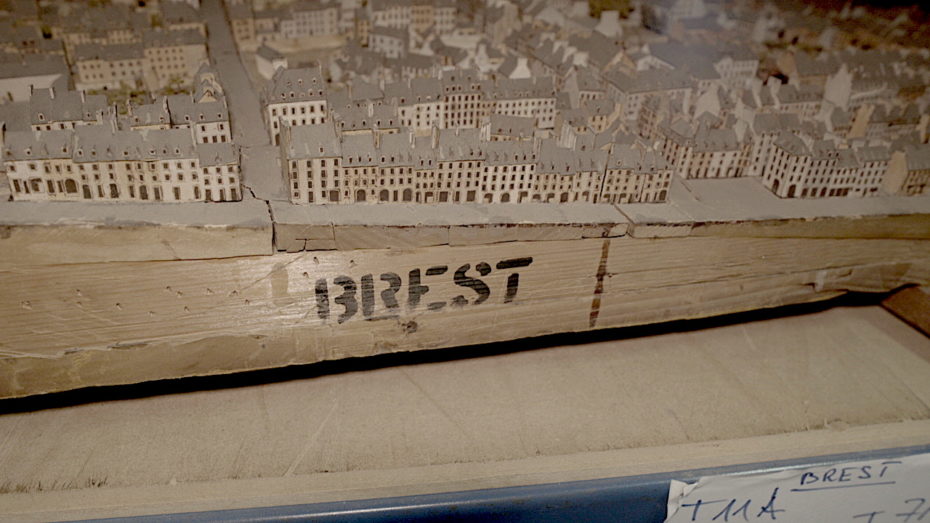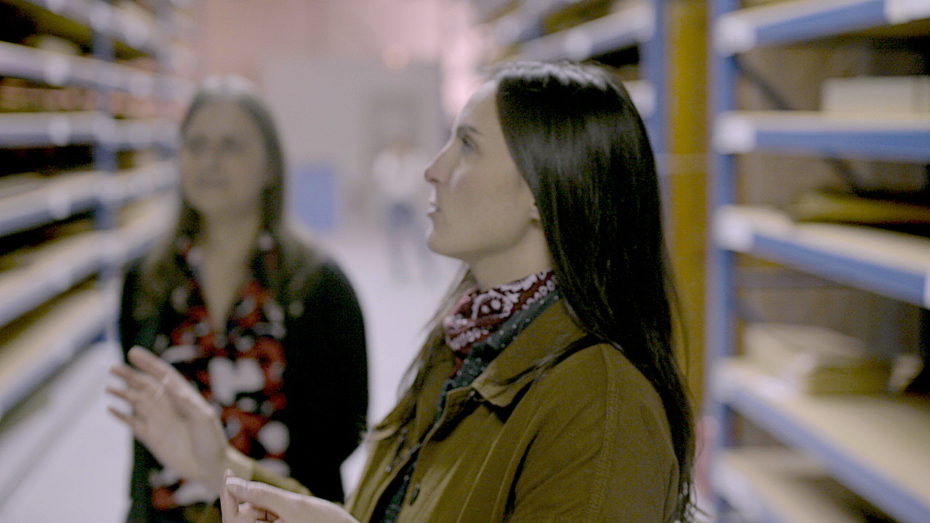 "We hope to have lots of models with digital devices around them to explain the history of the cities, compare the urban landscape then and now to show the evolution or other themes…".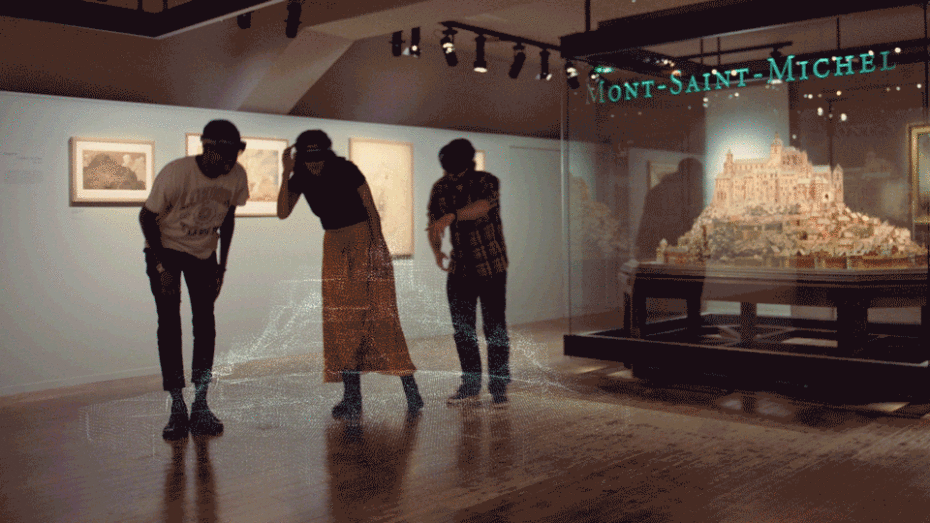 Is this the future for our museums? Is this the way to ensure we'll still be interacting with ancient artefacts hundreds of years from now? I often worry in this generation of selfie culture, about who will be our future historians, archivists, archaeologists and experts on the past? We have a lot to learn from history …  and I'm just glad someone's looking out for its future.
This article was produced thanks to the sponsorship of Microsoft.