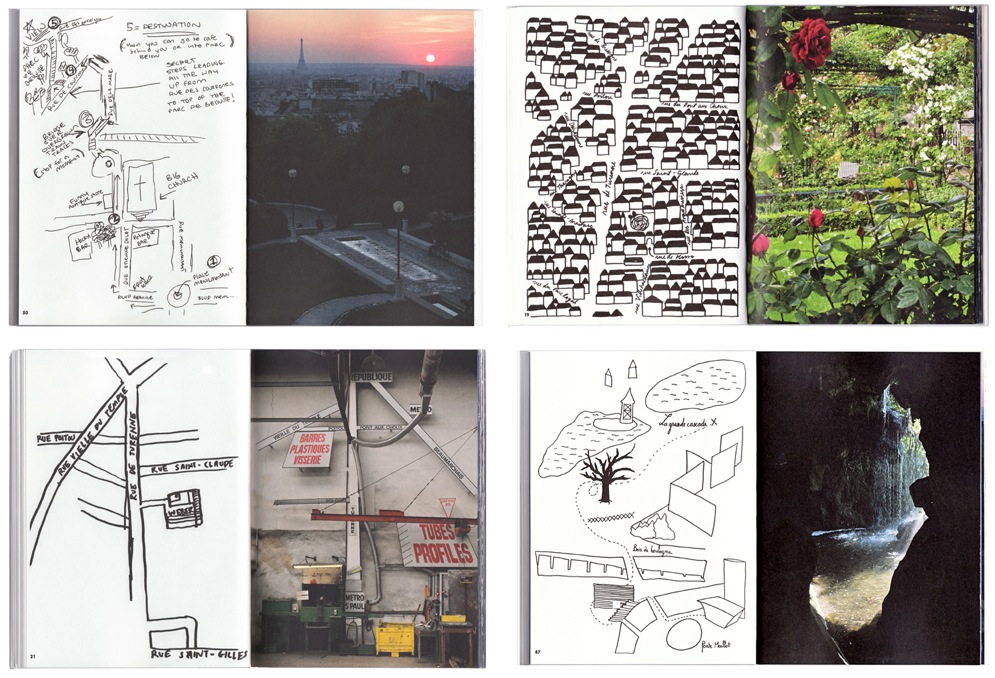 These maps have been drawn by Parisians who were asked to give directions to a place in Paris that is significant or important to them personally, for any reason.
Freelance photographer Ami Sioux is the creator behind PARIS 48°49N 2°29E, a book portraying a side of the city as interpreted by those who live and work in it every day. "It's not a 'guide' to the new café or club, but rather, a unique way of discovering different parts of the city." Her photographs represent each of the 50 map locations drawn for her by Parisians. PARIS 48°49N 2°29E is the second in its series, which began in Berlin, where on various occasions, people had handed Ami a hand drawn map of directions to a party or to their house rather than a street address as East Berlin was still being rebuilt.
Some of you Parisphiles reading may have a secret spot or two in common and for others, these locations might just be where memories are waiting to be born…
1. Secret Steps to Belleville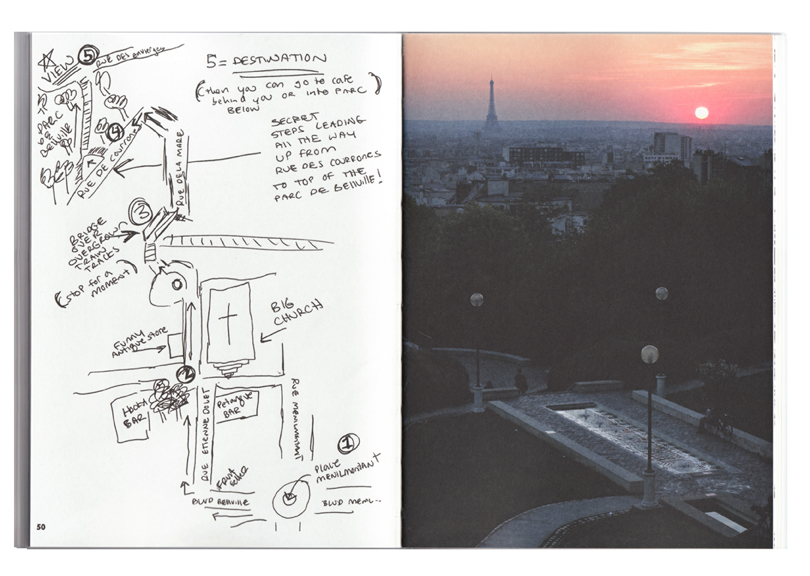 A Belleville local's personal tips for the once independent commune situated on a hill that competes with Montmartre as the highest neighbourhood in Paris. This map's destinations include secret steps leading all the from Rue des Courronnes to the top of the Parc de Belleville, a bridge that crosses the overgrown train tracks, a funny antiques shop and the best local bars.
2. A Hidden Rose Garden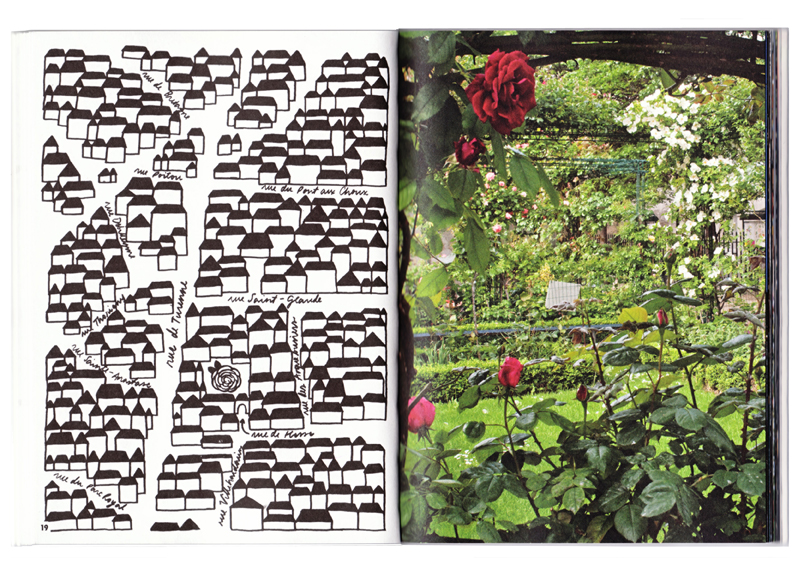 So well hidden within a maze of narrow streets, the Jardin Saint-Gilles-Grand-Veneur is a very well-kept secret near the Place des Vosges. It's on rue de Hesse (a tiny road which goes off rue Villehardouin), with a magnificent view of the façade of the Hôtel du Grand Veneur townhouse dating from 1865. You can also go through the passage at the corner of rue des Arquebusiers or find your way from the rue du Grand Veneur, which may seem completely uninviting, which gives all the more surprise when you happen upon this little paradise. Closest métro: Saint-Sébastien-Froissart.
3. The Secret Life of the Parisian Blacksmith since 1889
You would never think to enter the Weber shop on Rue de Turenne, 'metal and plastic specialists since 1889', but this is actually a fascinating space from a bygone era that occasionally even hosts the odd art exhibit.
4. The Little Lake of the Eiffel Tower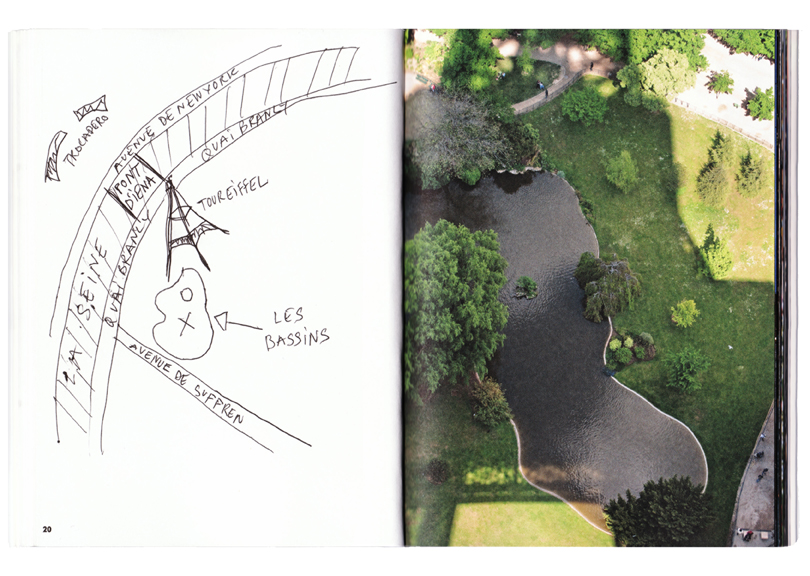 While thousands of tourists are busy squeezing themselves into the Eiffel Tower elevators, why not bring a book and enjoy a peaceful moment beside the duck ponds with weeping willows and foot bridges– all right next to the tower's pillars but amazingly overlooked and unnoticed by the crowds.
5. A Quiet Cultural Courtyard Café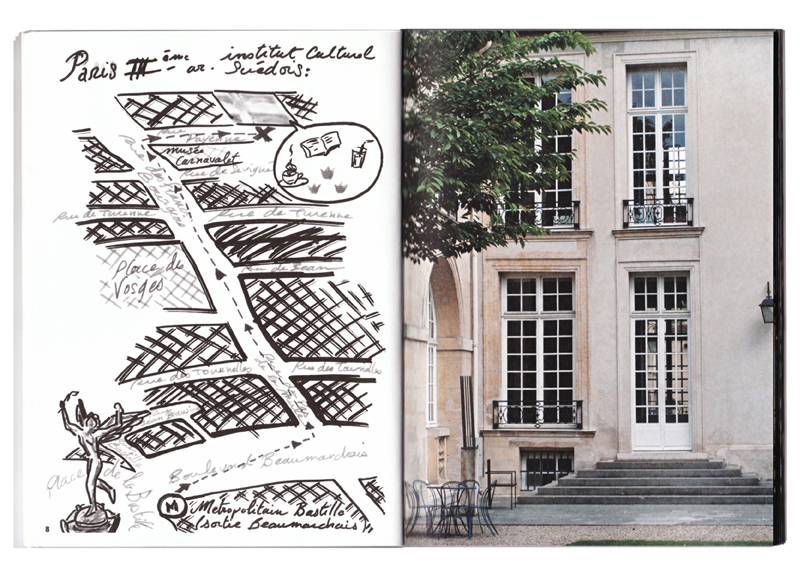 A lesser-known Parisian 'Hôtel particulier', but one of the most beautiful, at the Swedish Cultural Institute you can sample a bit of Scandinavian culture, art and design right in Paris and enjoy delicious Swedish pastries in the café– with a cozy interior and a breathe-taking courtyard (and don't forget to visit the gardens).
6. The First Kiss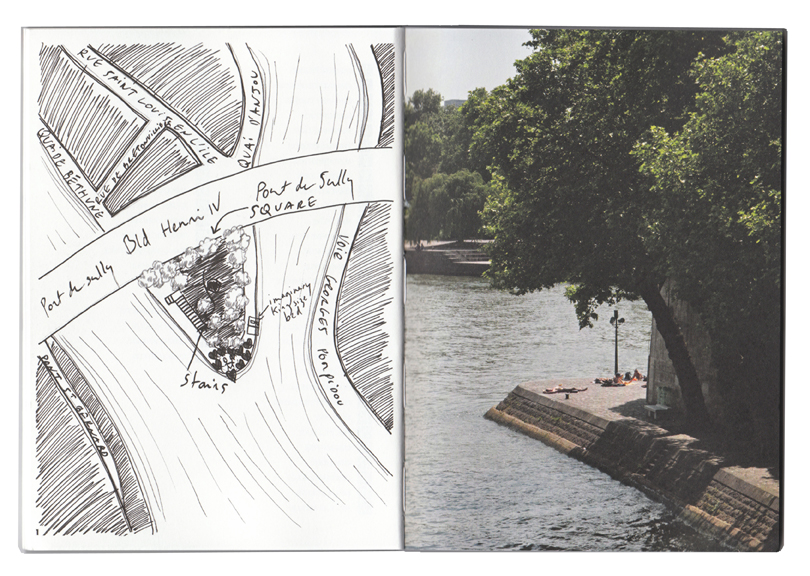 The Eastern tip of the Ile Saint-Louis is pretty ideal for any of the following: declarations of love, first kisses, getting down on one knee, or even dramatic, cinematic heart-wrenching break-ups if that's your sort of thing.
7. Paris' Last Surviving Erotic Cinema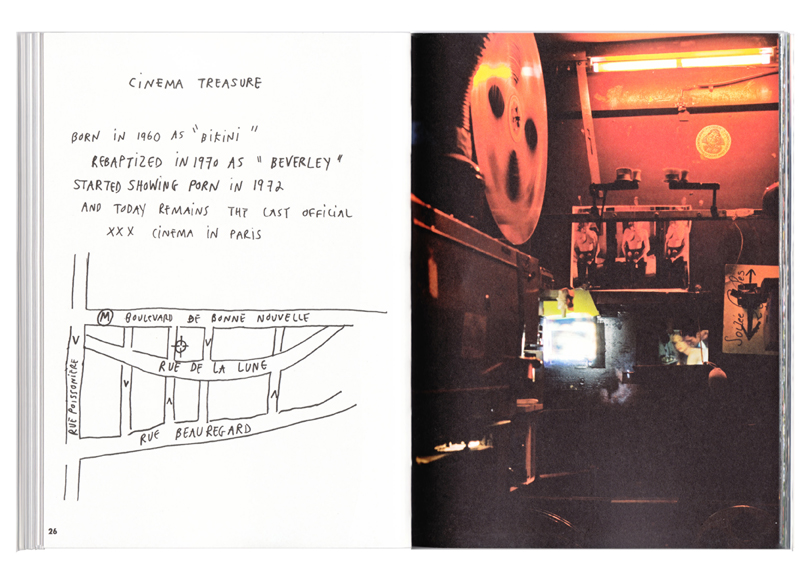 Still screening movies on 35 mm film, tucked away in the 2nd arrondissement of Paris is a 1960s cinematic time warp with a loyal appreciation for the forgotten vintage paragons of French erotica. MessyNessy did an article about this one, so you can read more about it here.
8. Journey to the Lost Waterfall of Paris!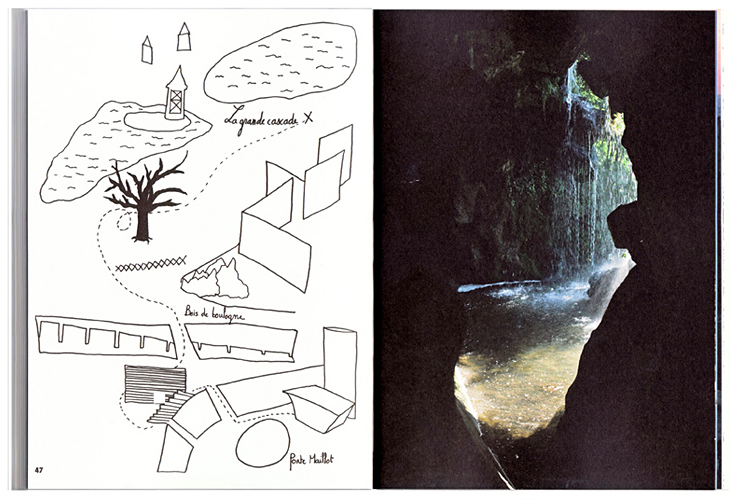 Once you've found it, you can take a walk right underneath it and dip your toes in the grotto's pool. Well worth finding on a Sunday stroll in the Bois de Boulogne.
9. An Unexpected Private View of the Eiffel Tower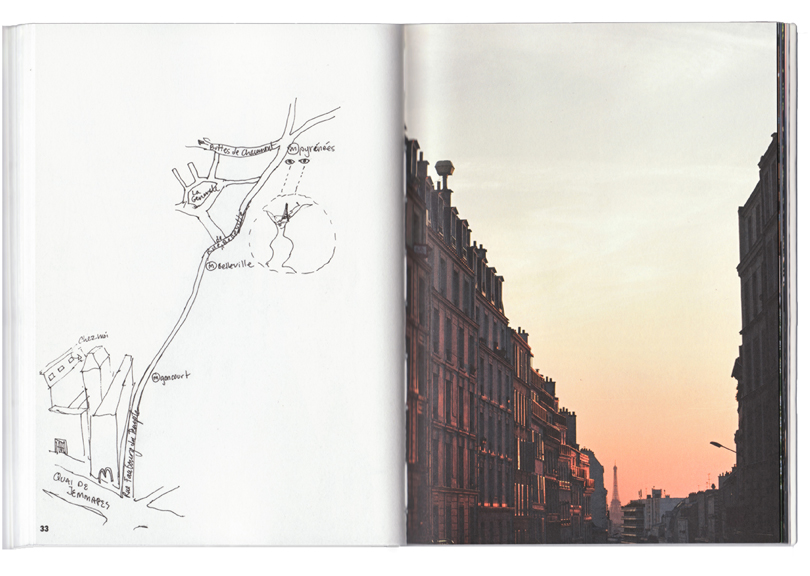 At one time or another, most Parisians experience that moment when the Eiffel Tower appears where they least expect to see it, from all the way on the other side of the city, with no one else around to spoil the moment; there it is at sunset against the pink Paris sky, your very own secret view of the Eiffel Tower.
10. The Witch's Rock
On a private unnamed passage, guarded by a mysterious black rock known as the "le rocher de la sorcière"; is one of the most romantic and hidden gardens in Paris. If you can get past the rock without coming under its curse, you just might gain entry to what lies behind the black gates. Or you could just make a reservation with the Hotel Particulier de Montmartre, the 19th century mansion converted into a boutique hotel. The lush and wild paradise designed by the same landscaper who renovated the Tuileries Gardens, is open to visitors for breakfast (or brunch on weekends), dinner or bar service. You're not likely to gain entry unless you've made a reservation in advance but if all else fails, you could always try your luck at the gate's intercom if you happen to be passing by.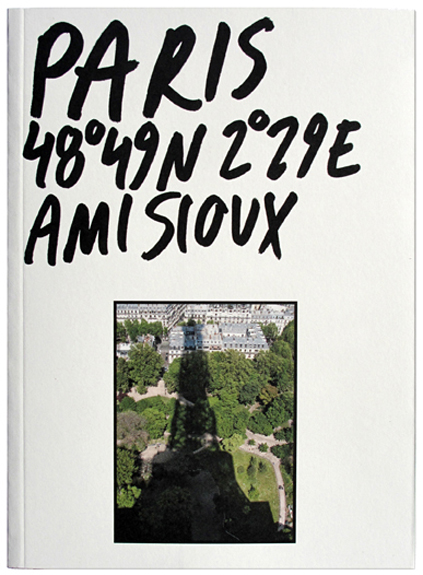 Discover the other 40 treasure maps of Secret Paris in the book, PARIS 48°49N 2°29E, a must-have coffee table book for any Parisphile, released by Ofr.
Available to buy online here. Find stockists here. 
:::
MORE SECRET PARIS:
.