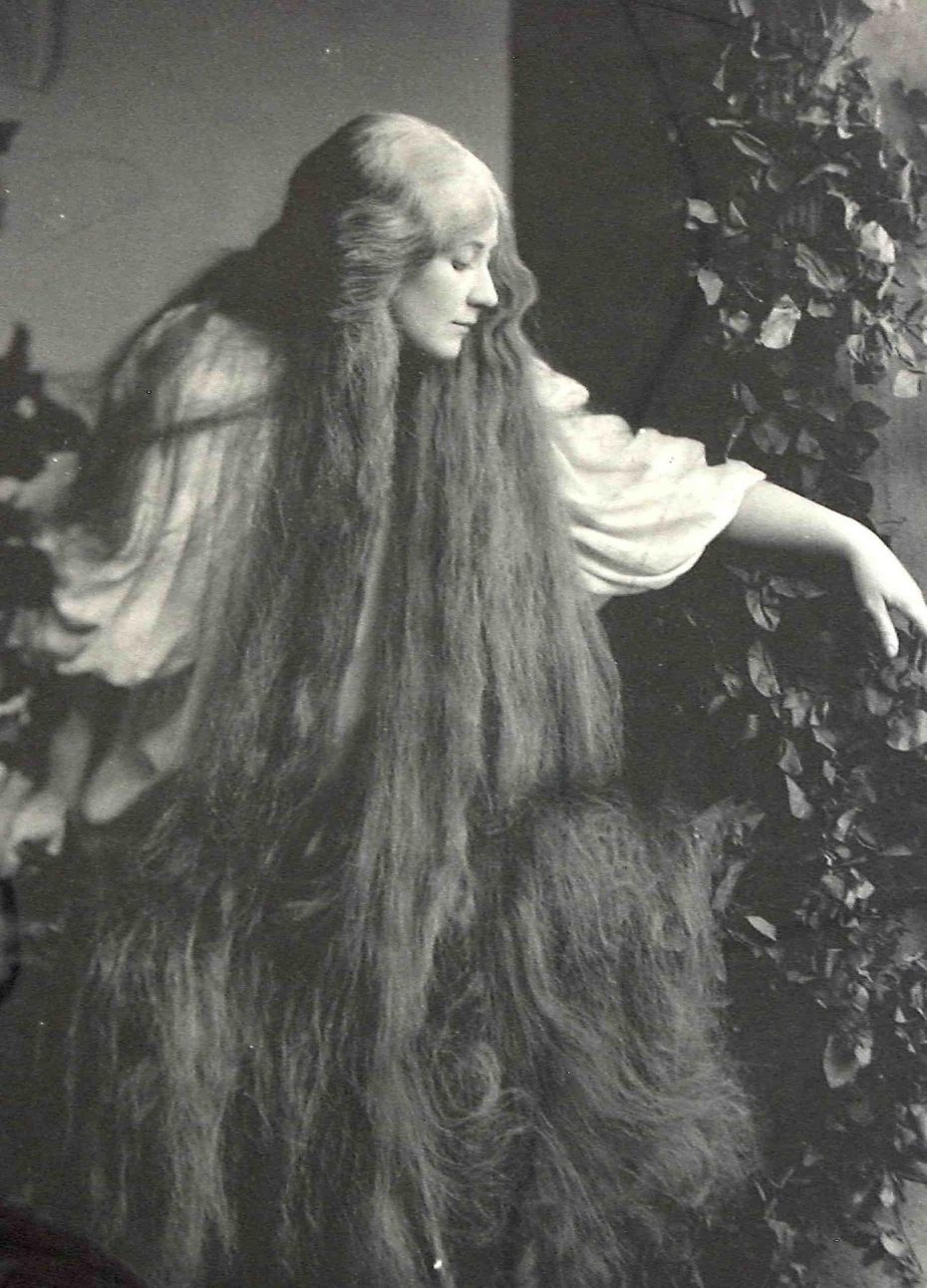 There was one fairytale character in particular that seemed to leave an impression on the ladies of the Victorian era. Rapunzel was originally written in 1790 by Friedrich Schulz and retold by the Brothers Grimm in 1812. The story was told during the Georgian era where long, loose straggling locks were unheard of and ringlets in a poodle-like up-do was all the rage. It was only during the Victorian times that the ladies really let down their hair…
When the beauty craze shifted there was a serge of real-life Rapunzels amongst the middle and upper classes. Land-mermaids letting their long hair loose signified social status, as the poorer classes found it difficult to maintain such a mane. Disease was rife and physical hygiene wasn't easy to upkeep during these times, so the best bet for the lower classes was to chop it all off and sell it for cash.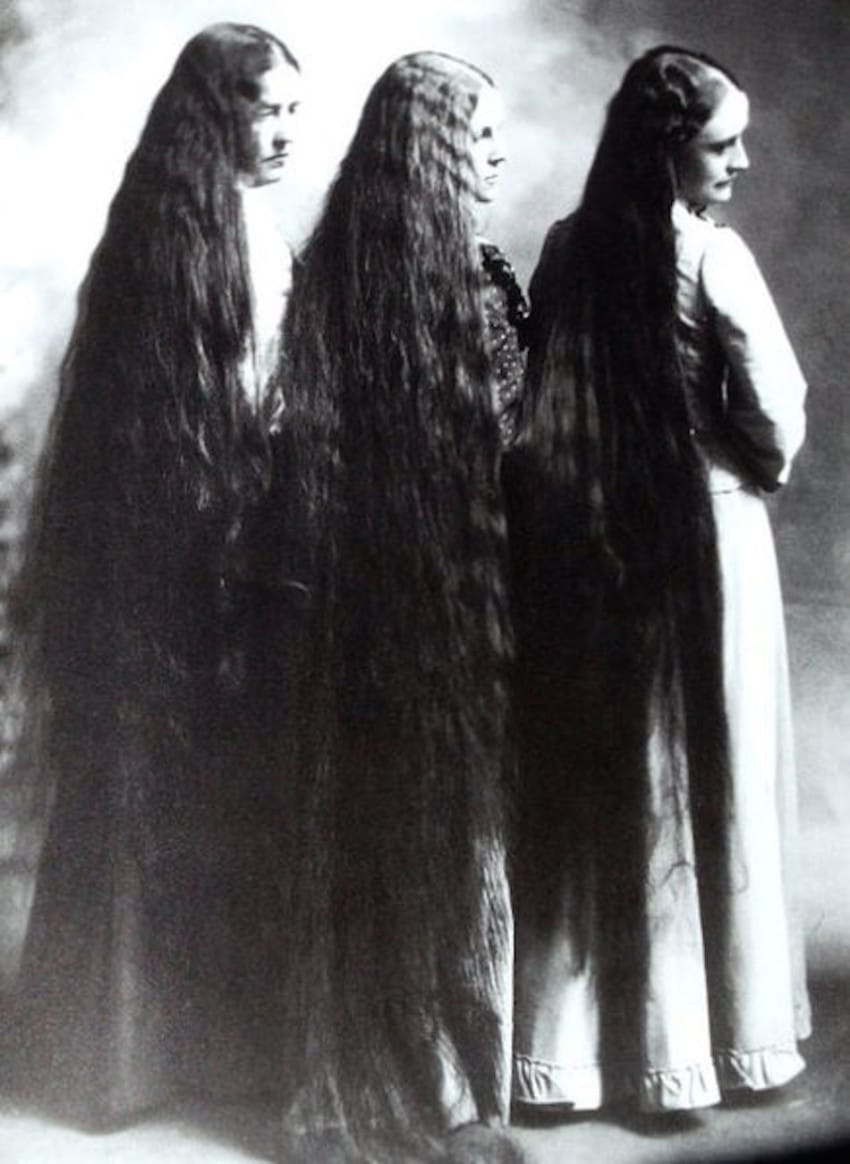 To wash their hair they used soap, vinegar, black tea, rosemary, egg yolks or rum. Depending on which ladies health and beauty publication you were a fan of at the time.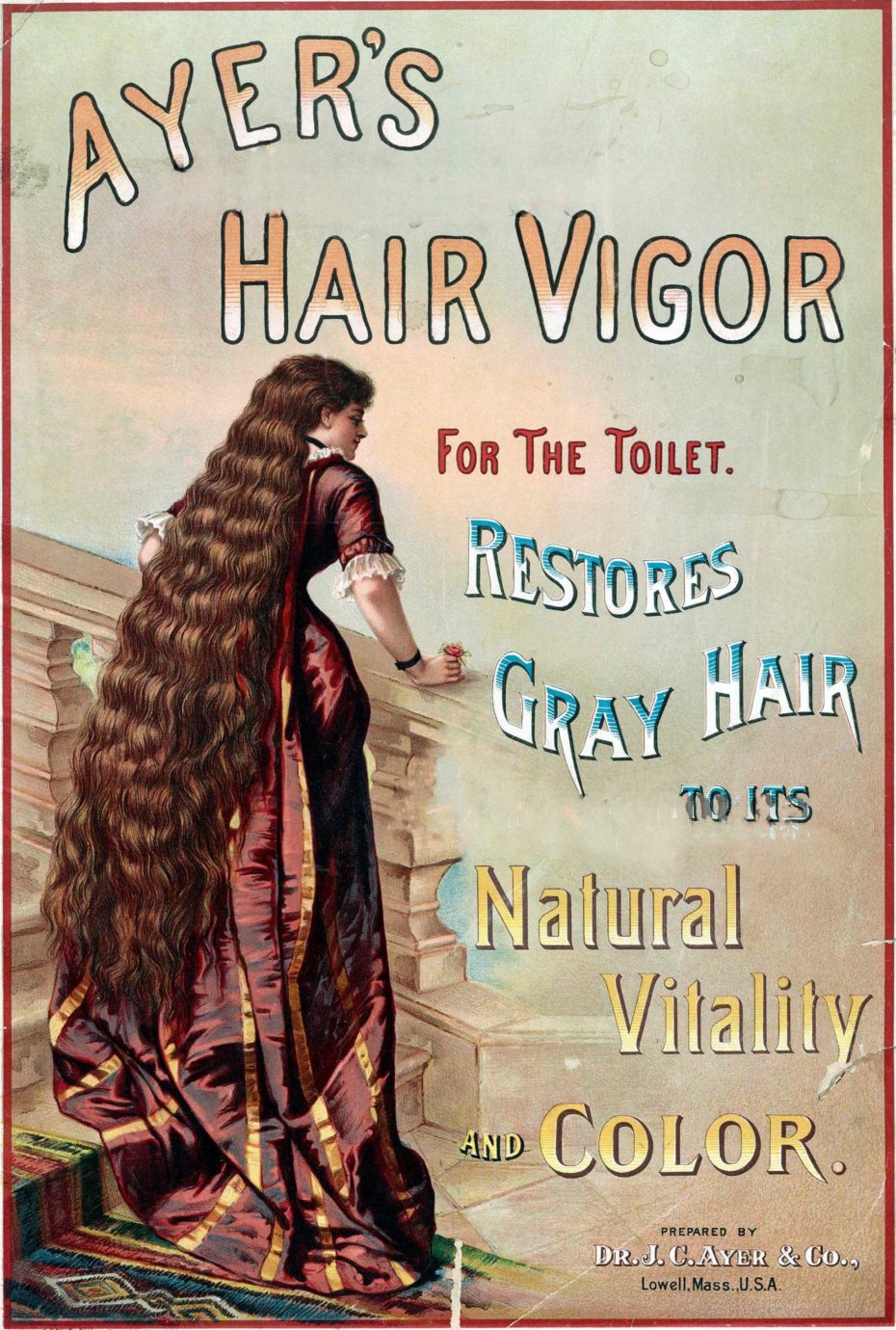 Decorum, published in 1879 said that "Many heads of hair require nothing more in the way of wash than soap and water" but Godey's lady book printed in 1869 recommended "To cleanse long hair – beat up the yelk of an egg with a pint of soft water. Apply it warm, and afterwards wash it out with warm water".
Their long tresses were an expression of femininity for these well-to-do ladies. A woman's hair was the trigger of sexual interest among Victorian men, who were either status obsessed or were harbouring a serious hair fetish.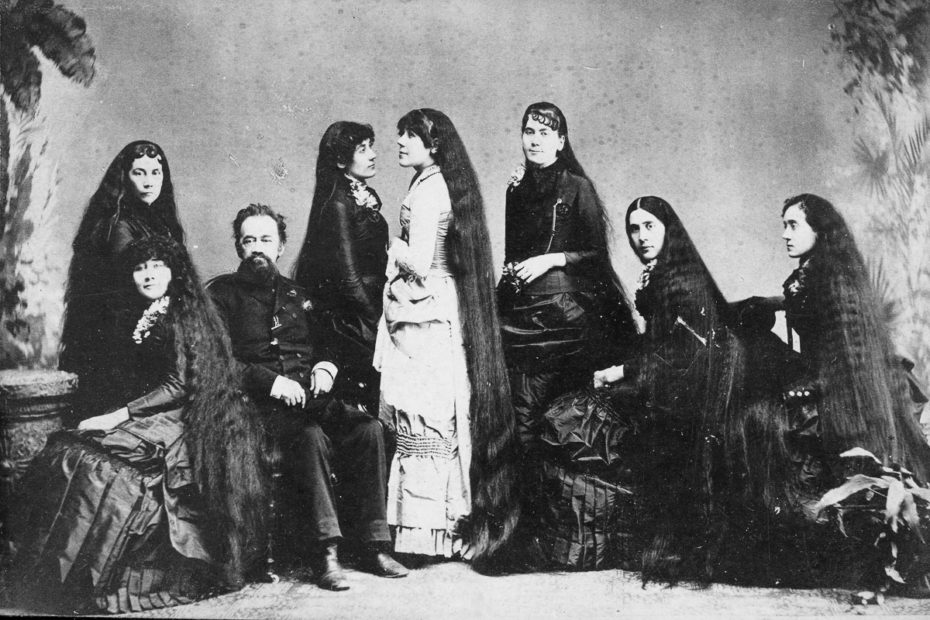 In the 19th Century a family of seven sisters to fame in the 19th Century. The Seven Sutherland Sisters, Sarah, Victoria, Isabella, Grace, Naomi, Dora, and Mary, became a world-wide phenomenon after joining Barnum and Bailey's travelling circus billed as "The Greatest Show on Earth".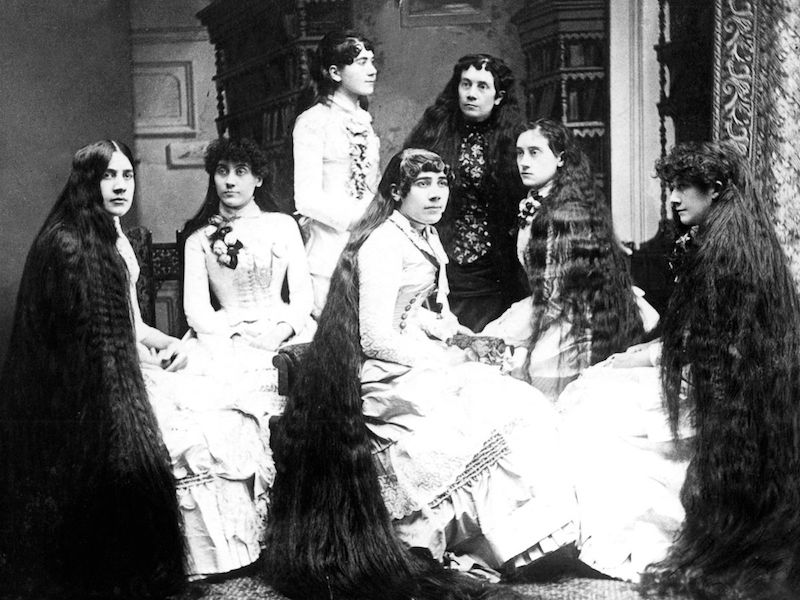 They were singers and musicians but nobody really cared about that. It was not their harmonies that enticed the masses. The crowd flocked to see their alluring locks, a whole 37 feet of them. The hair became a family business in one of the oldest rags to riches stories in history. They created The Hair Grower a tonic designed to, well, help the hair grow.
They toured the world promoting their products and went on to create scalp cleaners, anti-dandruff potions, and even hair colouring. These Victorian entrepreneurs made their millions marketing their mythical-magical hair into a sellable product.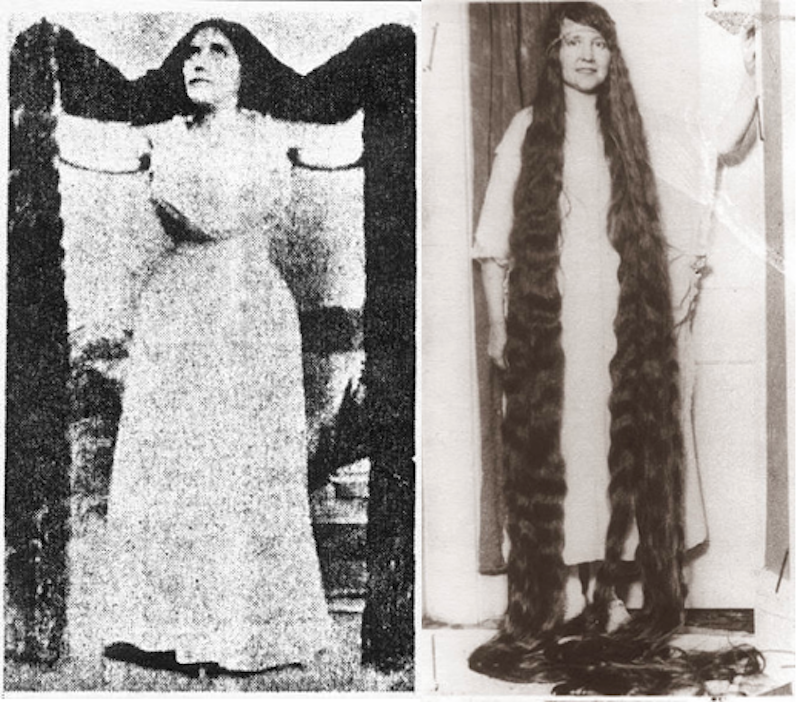 When one of the sisters died in 1893 they auditioned to replace her. Anna Louise Robert became the substitute seventh sister. The Roaring 20's cut their fame short (excuse the pun) as women began to reject conventional modern standards and liberated themselves of the traditions and tresses that were weighing them down. Opera Singer Mary Garden said in 1927 "I consider getting rid of our long hair one of the many little shackles that women have cast aside in their passage to freedom." Cutting their hair shorter was considered an act of rebellion, the original Girl Power movement. That being said, we can still find "Rapunzel" subcultures around the world today, where long tresses are still a status symbol for women. From the "Long Hair Village" in an ancient Chinese province to the braided styles of Namibian tribes and back to our Victorian land-mermaids, there's something utterly bewitching about our real-life rapunzels…