"They were one of the finest fucking rock bands of their time," David Bowie told Rolling Stone magazine in 1999. They were called "Fanny," and they were a breath of fresh air in an industry where few women, let alone all-girl groups, were given the space to rock out. Fanny saw that space, and claimed it for themselves. They eschewed the "sex sells" mantra of their label, staying authentic to the very end of their pioneering, albeit short lived lifespan on the stage. Now, more than half a century later, the group has reunited to remind us why their place in rock 'n roll is more relevant than ever: they were girl power before the Spice Girls, and they not only declared a place for women in music, but a place for female immigrants of colour.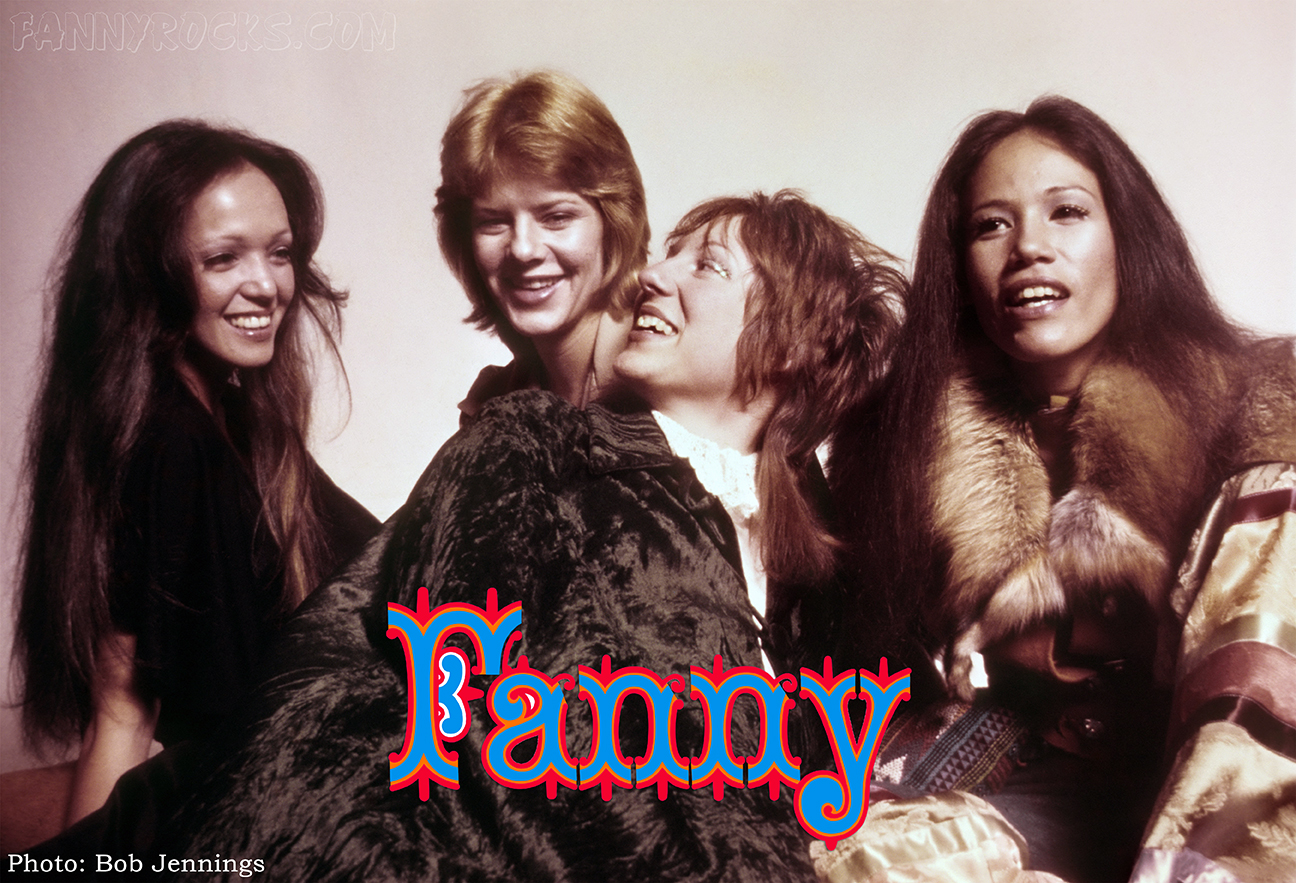 There was June, Jean, Alice and Nickey (and for a time, Brie, the group's first drummer who actually rejoined them for their latest 2018 reunion). Now, the girls didn't really look like anyone else on the scene, at least not in terms of female performers. Theirs was a very jeans-n-t-shirts aesthetic in an industry that hinged its female artists' success on sex appeal, and they were in a constant battle with their label over their image. This was also the dawn of Glam Rock, not Grunge, and no one really knew what to make of a group of women who took to the stage to rock out, and kick the male gaze to the curb. "We had to create our own frame," member June Millington told The Guardian in 2018, "and then step into it." Above all, they knew they just had to let their music do the talking. In later interviews, they describe how countless times they silenced naysayers after performing just a few tracks.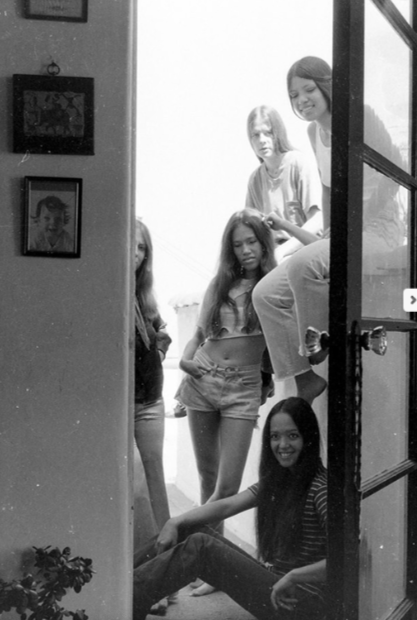 In a way, June and Jean were the leaders of the group. The sisters had immigrated from the Philippines in their teens to California in 1961. Their dad was an American naval officer, and their mother a Filipina socialite. For them, music was a way to keep their chin up, and build a sense of community in a country where their ethnic background was an afterthought, and none of their peers could pinpoint their hometown of Manila on a map. So they picked up ukuleles to pass the time, and pretty soon, found themselves in a band called "The Svelts," a quartet with Brie and a guitarist, Addie, that then morphed into "Wild Honey," which had its big break when producer Richard Perry saw them at an open mic night at LA's Troubadour. And after a whole lot of musical chairs,  "Fanny" was born.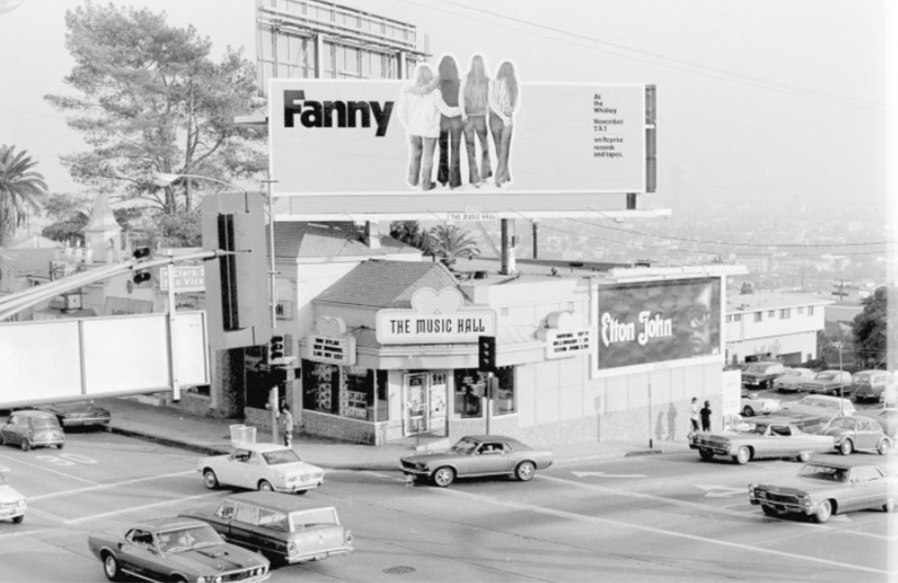 In 1969, the girls all signed to Reprise Records with a band name that was always intended to evoke the power of feminine energy with a bit of bite. They were the first all-girl group to release a whole album, titled "Fanny Hill," on a major label, all while staying true to their style, which Jean says was heavily influenced by June's love of British rock at the time. Their first album, "Fanny Hill," dropped in 1970, and as much as the skeptics wanted to roll their eyes when the gals took to the stage, no one could deny their talent. Rolling Stone called June's guitar work superb, and music critics crowned them "L.A.'s biggest buzz band."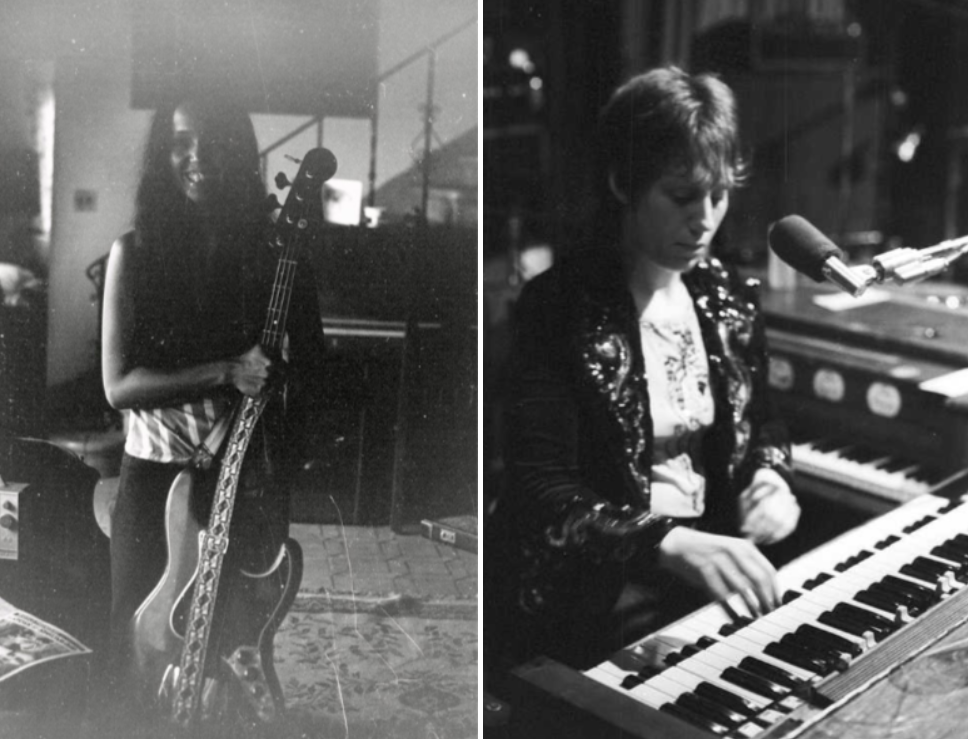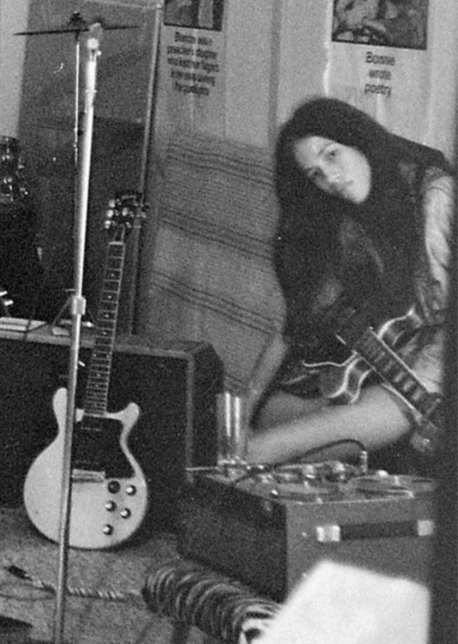 What took, and continues to take Fanny into an important place in our cultural history is the authenticity of their work — of their songs and camaraderie; of their bravery, and their work ethic. "They were excited about the way I played," Nickey said in an interview about joining the band, "they really liked it. I guess I was used to being the only girl in [rock groups]… They seemed to have a real friendship and an understanding like bands have, but I'd never seen that with girls."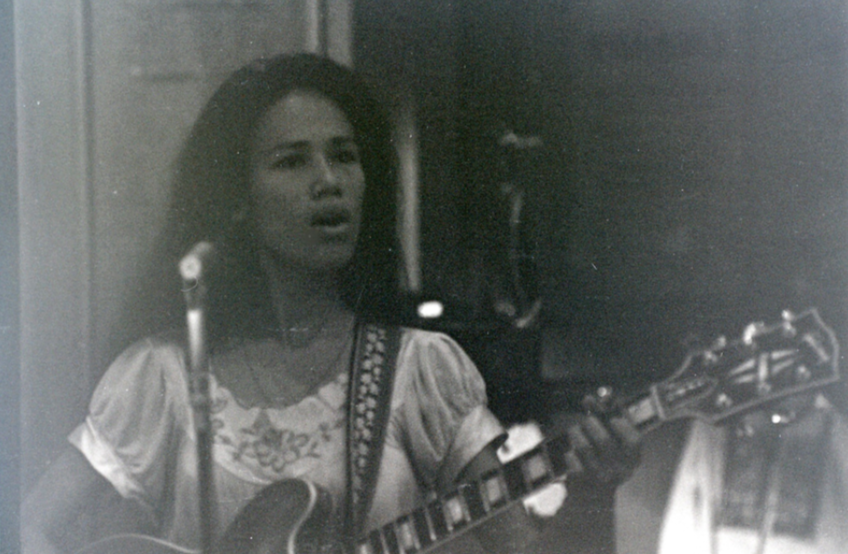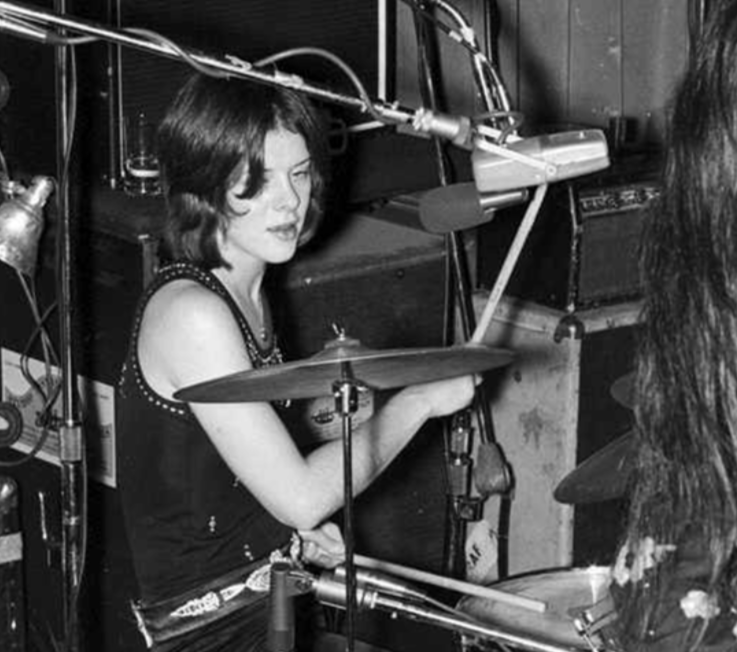 On the band's site, Nickey recalls that the girls were all very close but admits it wasn't a bed of roses. She, for example, never quite got along with June. But "the truer truth, if you will," she writes, "is that our music got along, and what you all saw – the smiles, the laughter, the grinning asides – was a part of it, and therefore was the real thing."
The united front they put up on stage wasn't a front, it was "a conscious thought," she says, to show that they "were rock and roll survivors." As women who'd carved out a place for themselves on the stage, the last thing they wanted to do was pander to the press' desire for "girl group drama." 
They were cool as cucumbers under pressure, and went on to tour with Deep Purple, the Kinks, Humble Pie and others. They collaborated with Barbara Streisand, Tod Rundgren, and Tiny Tim, and recorded their third studio album with The Beatles' engineer Geoff Emerick — and their tracks weren't soft crooners, but anthems meant to make some "hard rock noise," as Jean put it.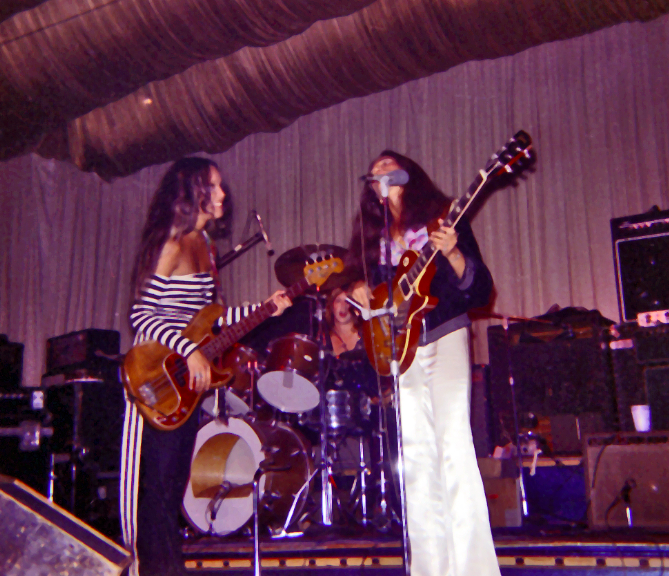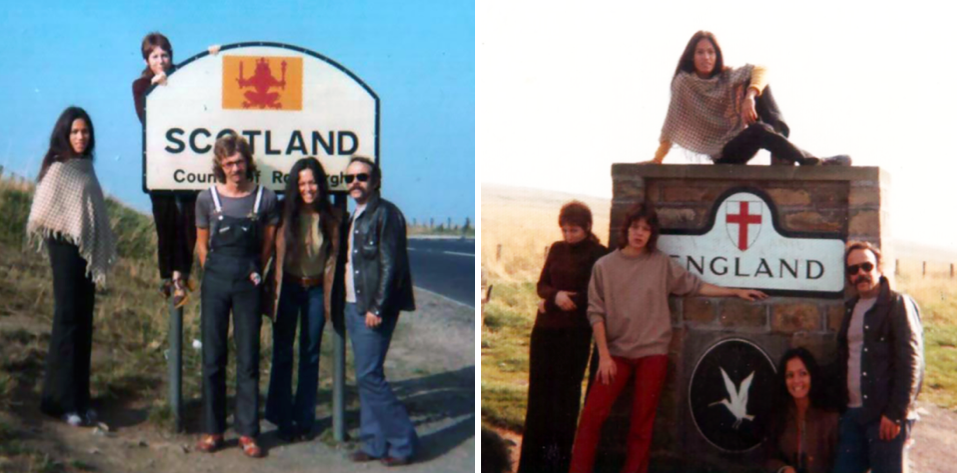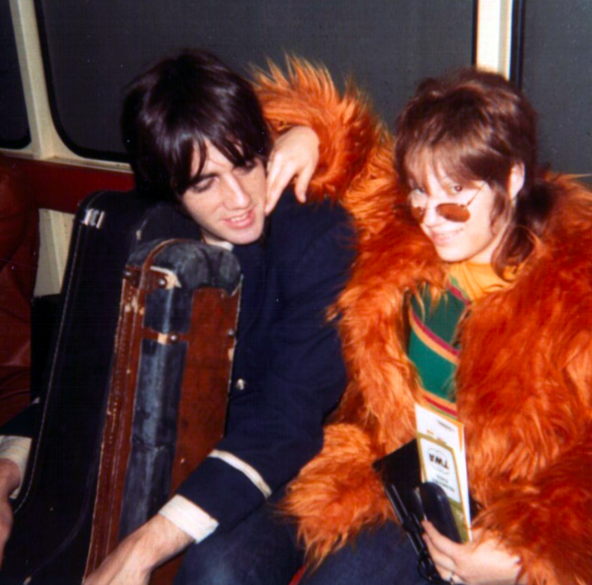 "Get the musicians ready, get them good and hot," they sing in "Charity Ball," the title track off their second album, "Stand and deliver/Give em everything you've got." It was an instant hit, climbing to the #40 spot on the Billboard Hot 100 chart and sending one message: they weren't here to cuddle up in the status quo. A listen to any of their tracks today is a testament to that statement: the girls' singing, while solid, definitely takes the back-burner to their instrumental skills.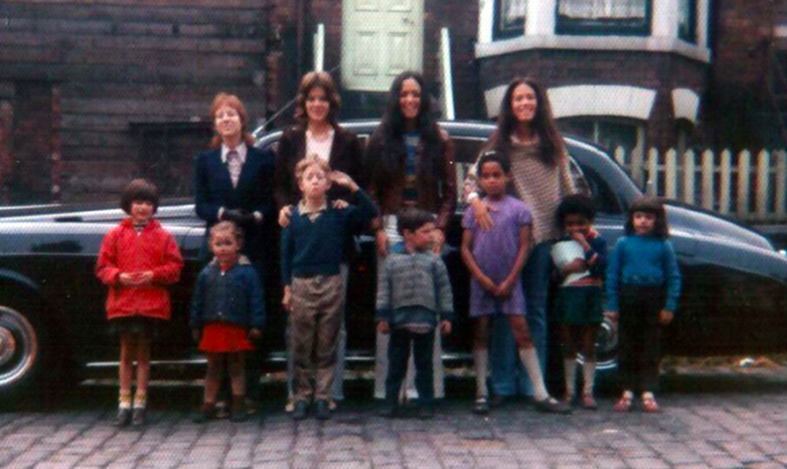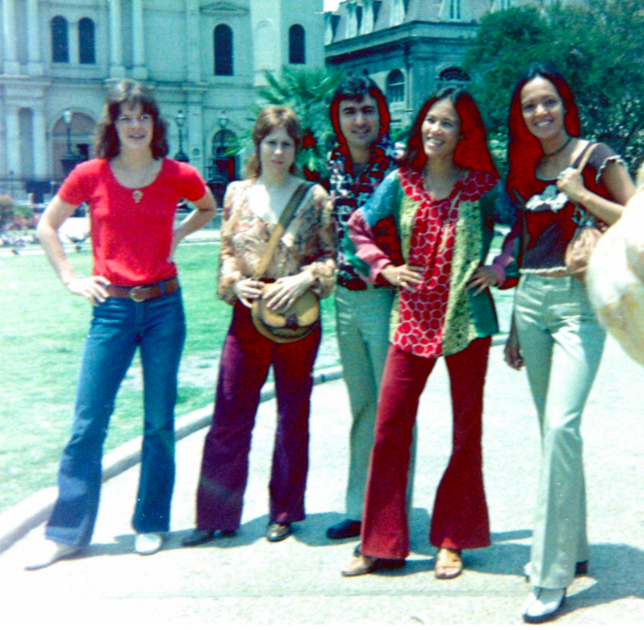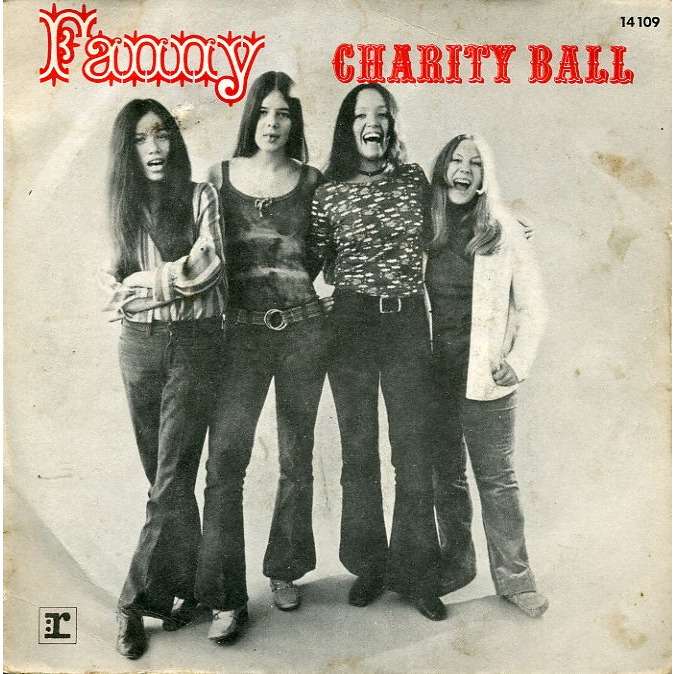 They formed a friendship with David Bowie, who reached out by writing a fan letter to the girls and ended up miming for them at Liverpool party (for those that don't know, Bowie was also an experienced mime) and singing their praises 'til the end of his days. "No matter how much [people] sneered, we kept getting better, and that mattered," June told Guitar Girl Mag in 2018, where she shrugs of the celebrity they were reaching by rubbing shoulders with people like Bowie; "Heck, when [fans] couldn't help themselves and rushed to the dance floor; believe me, that was a rush for us."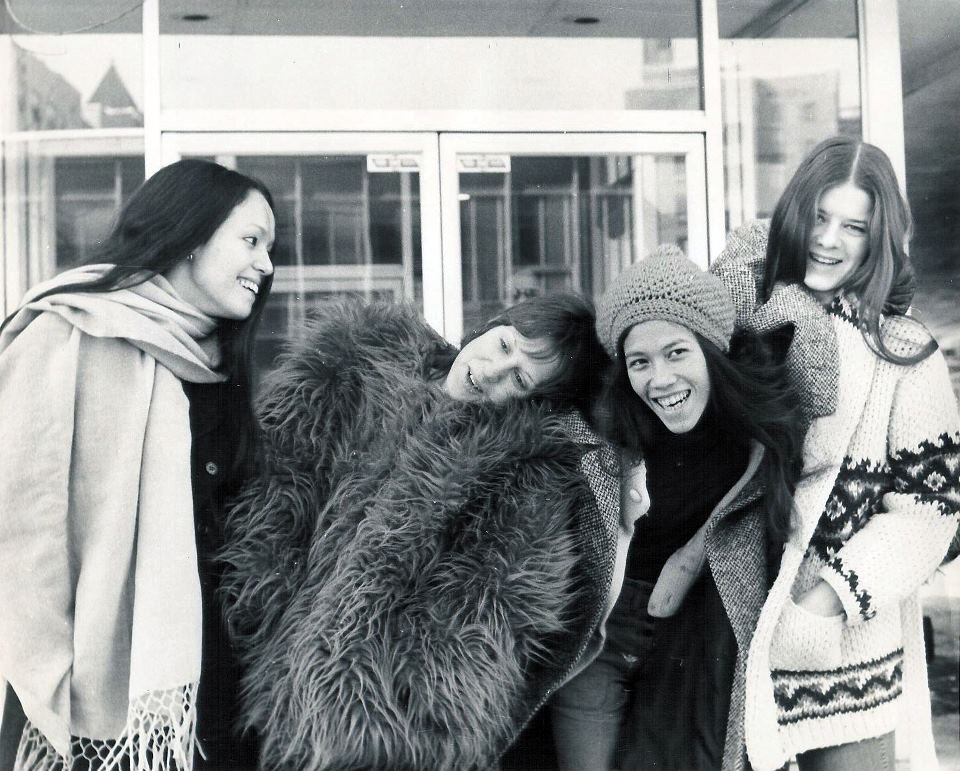 But just a few years later, in 1973, things started to unravel. The culprits were everything you'd expect: record label demands to sell songs with more sex appeal, wear designer clothes, etc. Alice quit, followed by June, who moved to Woodstock to study Buddhism.  The latter gave her blessing to her sister to keep Fanny alive — which she did, for a while. They had a hit with "Butter Boy," a track Jean wrote about Bowie. But, as the girls' explain on their site, "by the time the single became a hit there was no band left to promote it." They had always agreed to stay together as long as the group was authentically themselves, and for many reasons, that was just no longer the case. Thus, they disbanded.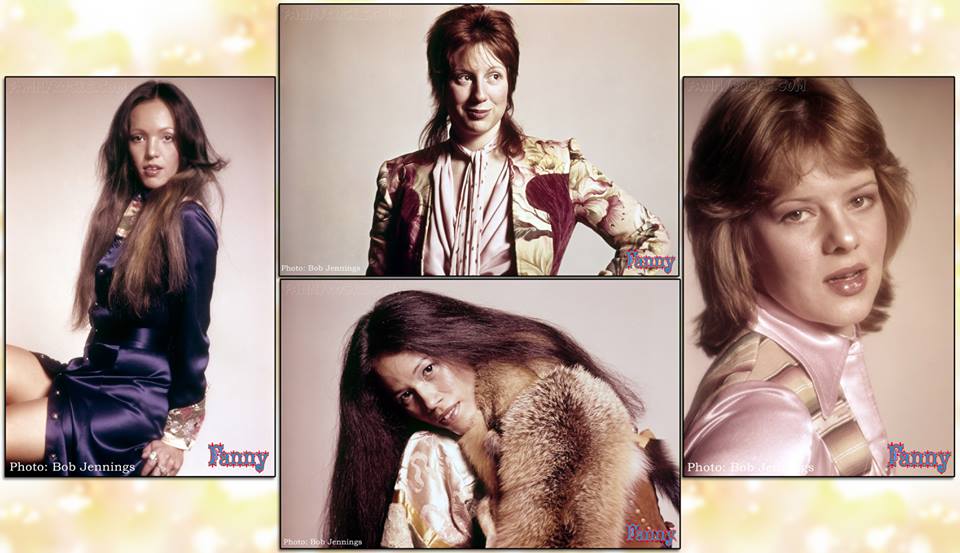 Thus, the music scene moved on without them at a startling pace, and the memory of their impact faded into the background. It would take girl groups like Heart, The Bangles, and The Runaways (who all cited Fanny as inspiration) to jump-start the power of female bands in rock 'n roll, and even then, Fanny remains a truly groundbreaking group for being not only women, but women of colour, women who were immigrants, and women who took control of their creative ownership. Today, after decades of separation they banded together again — June, Jean and original drummer Brie — with a fresh LP and a new group name: Fanny Walked the Earth. An apt slogan for women who didn't just walk the Earth, but shook it up for the better. Give them a listen below, and shop their music on their official website. 
https://www.youtube.com/watch?v=imZUqkPlUaQ&feature=player_embedded
Images courtesy of Fannyrocks.com