1. What it's like to live at Everest base camp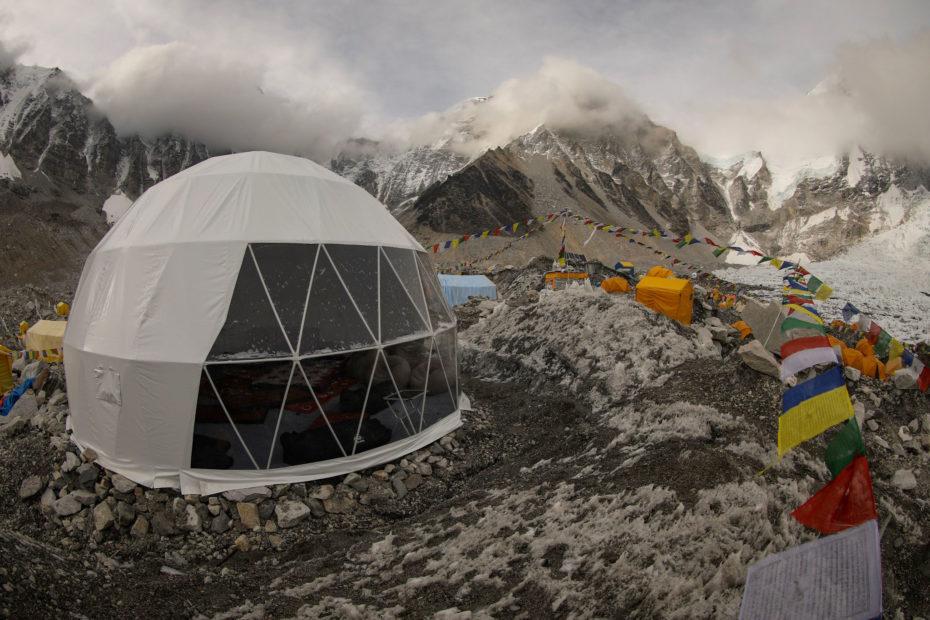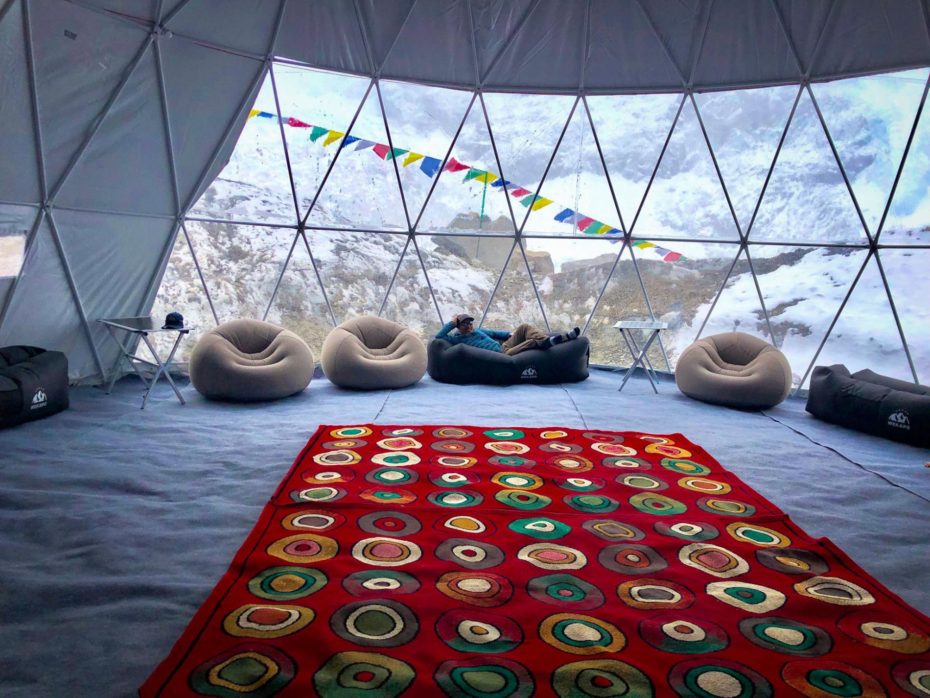 Every year a pop-up city is built at the foot of the world's tallest mountain… Life at base camp is an odd mix of mundane domesticity, logistical challenges, and the occasional flash of life-or-death drama.
National Geographic takes us on a fascinating look around.
2. Mae West's 9.5-Inch Double Decker Heels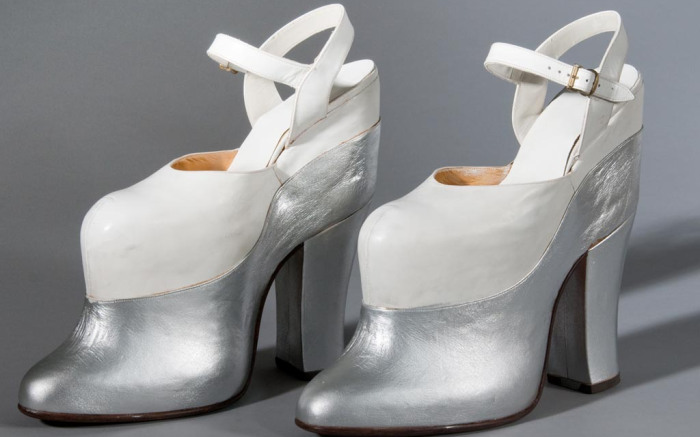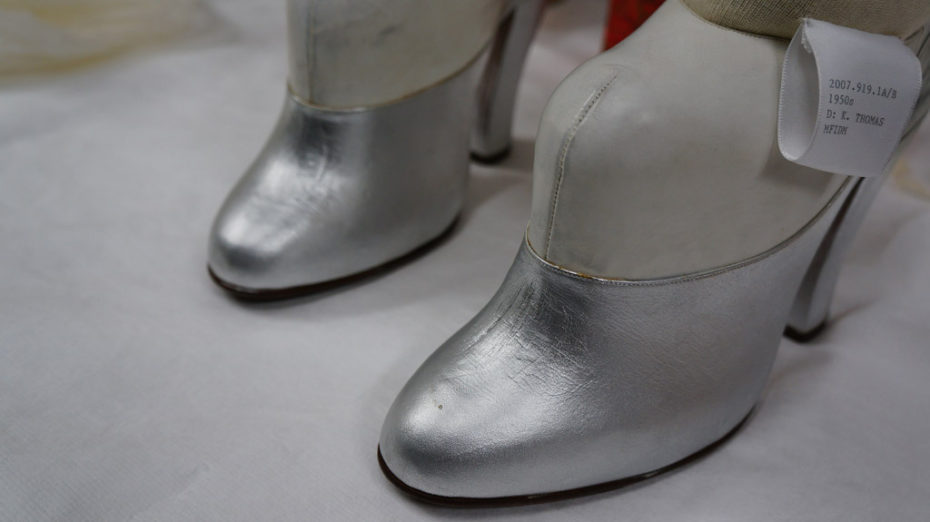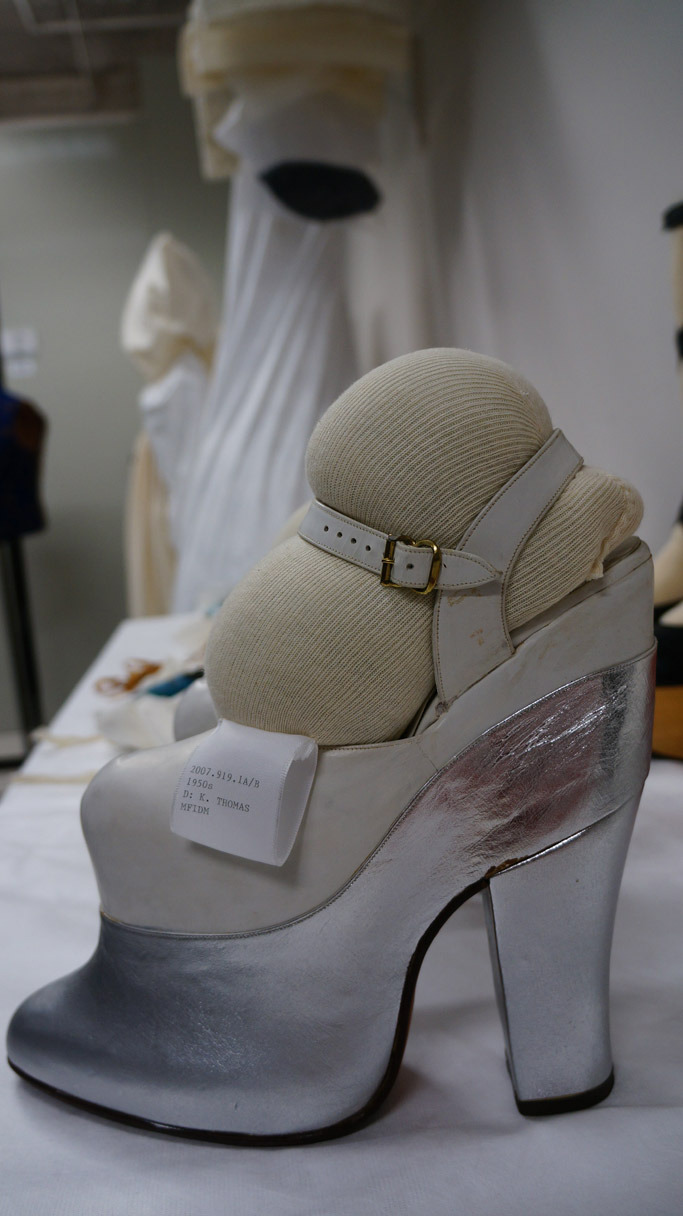 West was petite, between 4 feet 11 inches and 5 feet 2 inches tall. On screen, however, she looked larger than life, and this exhibition shows why: She wore shoes that made her 8 1/2 inches taller. A feat of foot engineering, each shoe has two layers: white platform shoes with ankle straps bolted on top of a pair of wooden silver pumps. "Under a long dress you wouldn't notice that these shoes were being worn," says co-curator Emily Stoehrer. "These silver toes would just peep out thru the hem of the dress." West is said to have worn them all the time — on screen and off.
Found on NPR


3. "Atomic Bomb Hair Style"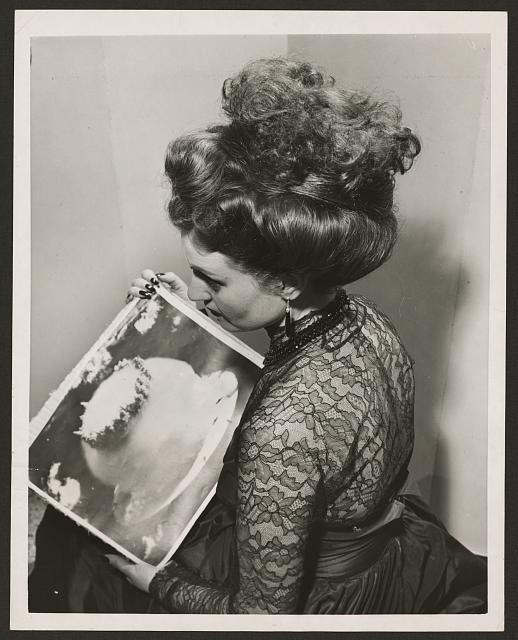 Liliana Orsi, a 22-year-old beauty in Rome, Italy, displays her new atomic hairdo and the photo of the atomic blast which inspired it. It took a hair stylist 12 hours to arrange Liliana's coiffure, so it's not recommended for daily wear. It's an old fashion and something dangerously new." (Acme Newspictures)
Found on the Oddment Emporium.


4. Rwandan Hair 100 Years Ago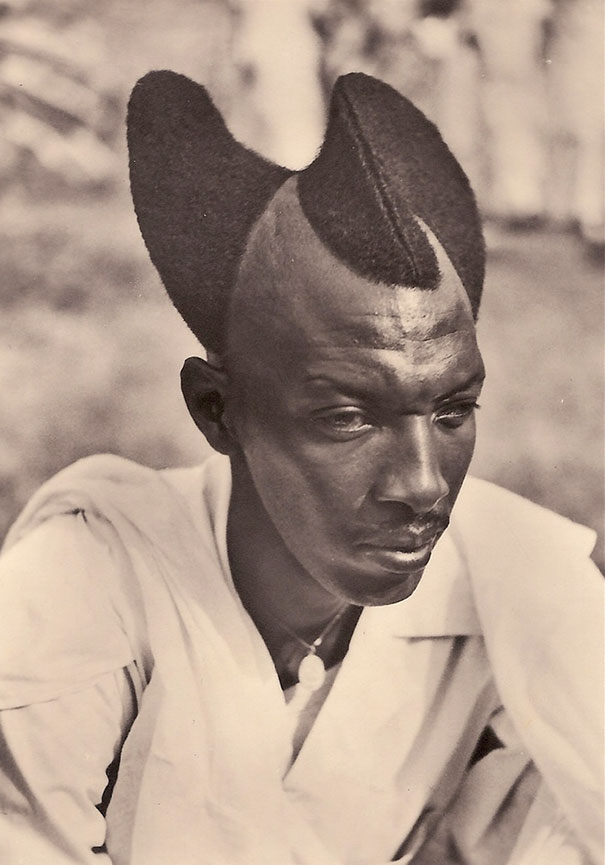 Amasunzu is a traditional Rwandan hairstyle worn by men, as well as single women, to indicate to potential suitors that they are available and of marriageable age. The style is created by cutting some of the hair aside, towards the middle, and then allowing them to develop into various elaborate crescent shapes. Rwandans used to wear this style of hair in over 30 different ways, and although it is not as widespread, you can still find people wearing Amasunzu hairstyles.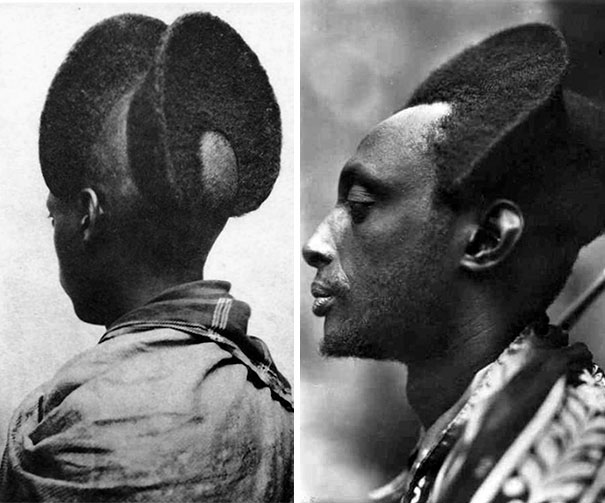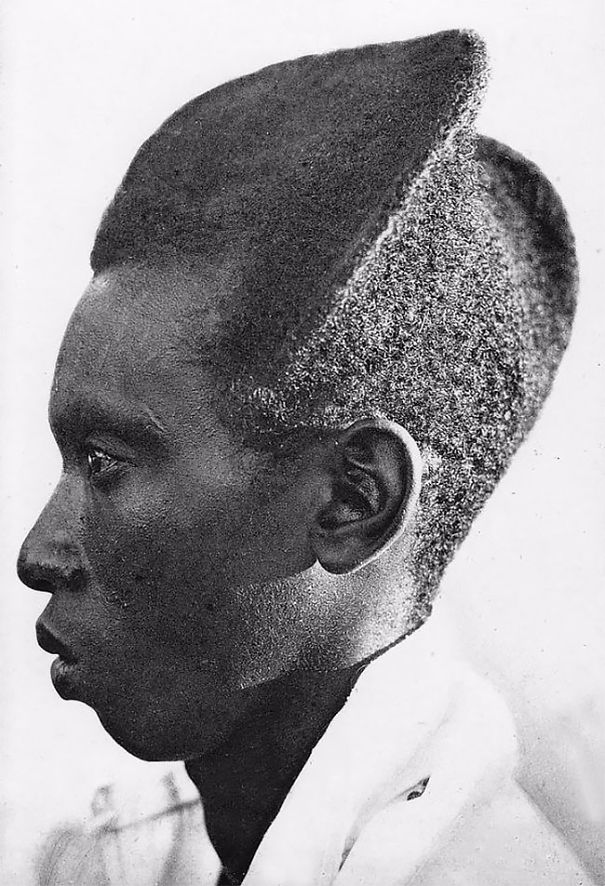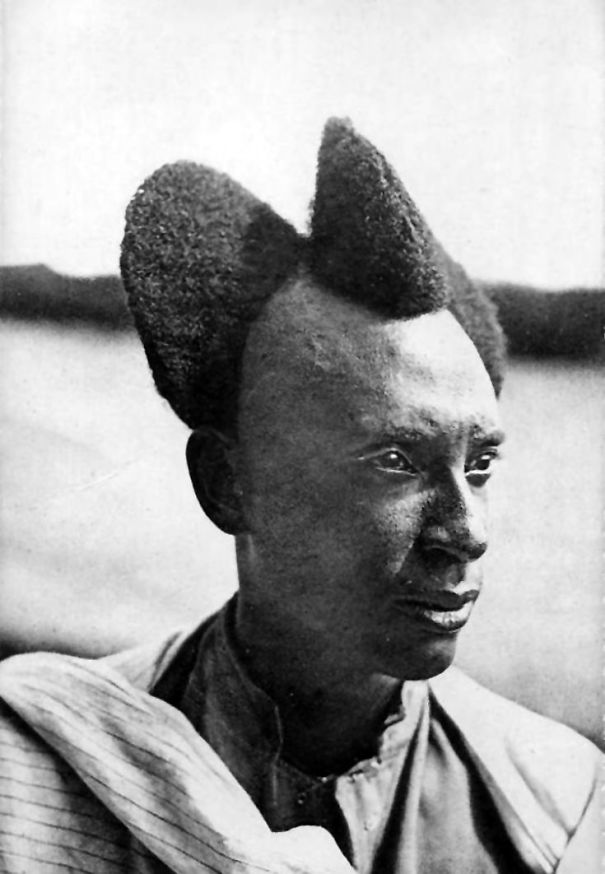 Found on Chambre 237.


5. This 1930s TV Was Imagined as the 'Radio Set of 1960'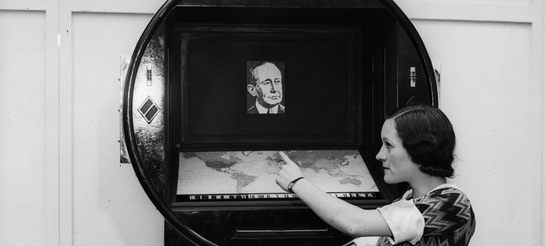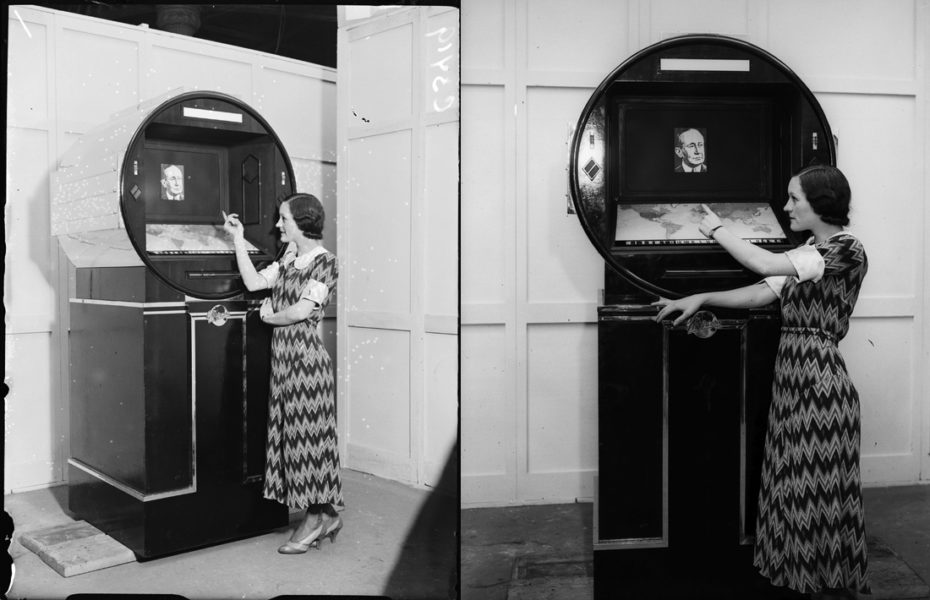 New technologies often adopt the terms and design characteristics of the tech that came before them. So this wasn't simply the television set of tomorrow, it was the radio set of tomorrow — now with TV!
Radio manufacturers rightfully worried that if people started buying TVs en masse, why would anyone want a new radio?
Found on PaleoFuture.
6. What we think Ancient Greek Music Sounded like
7. This Large 19th-Early Collection of Shells for Sale (at 40% off)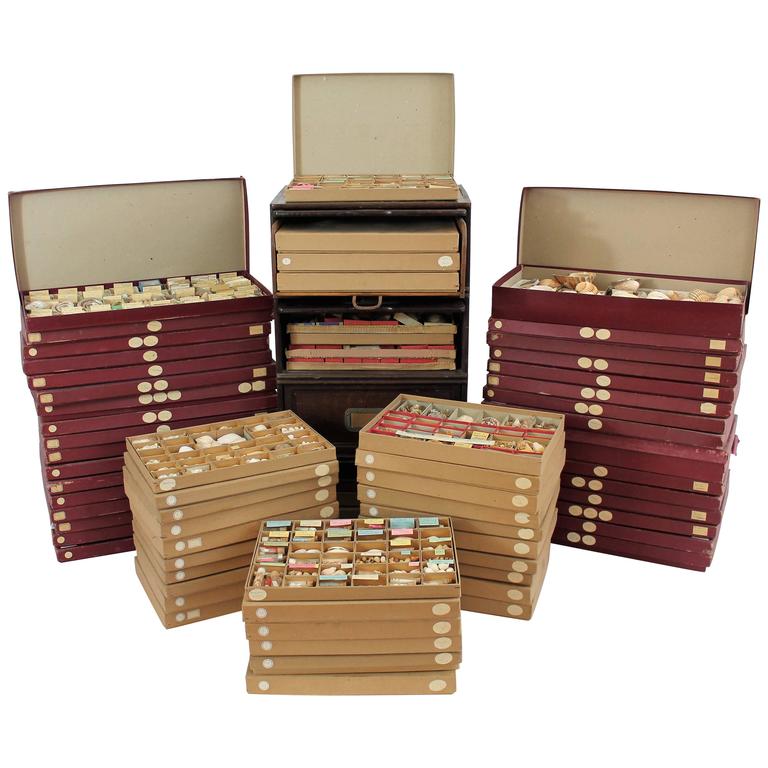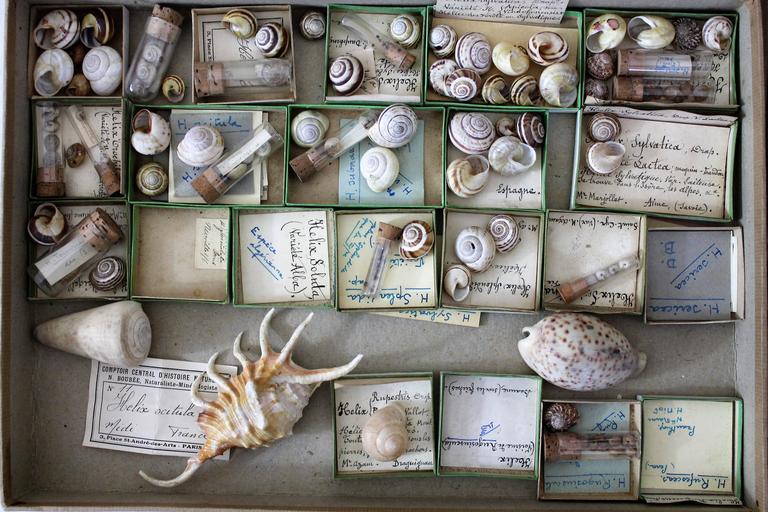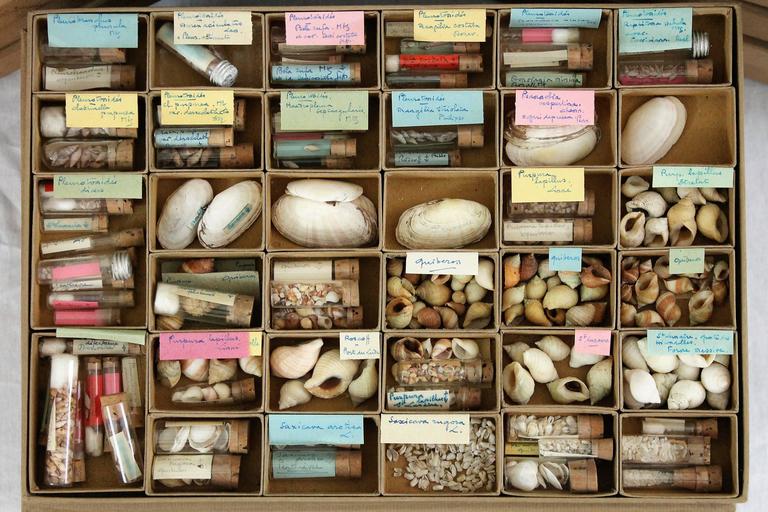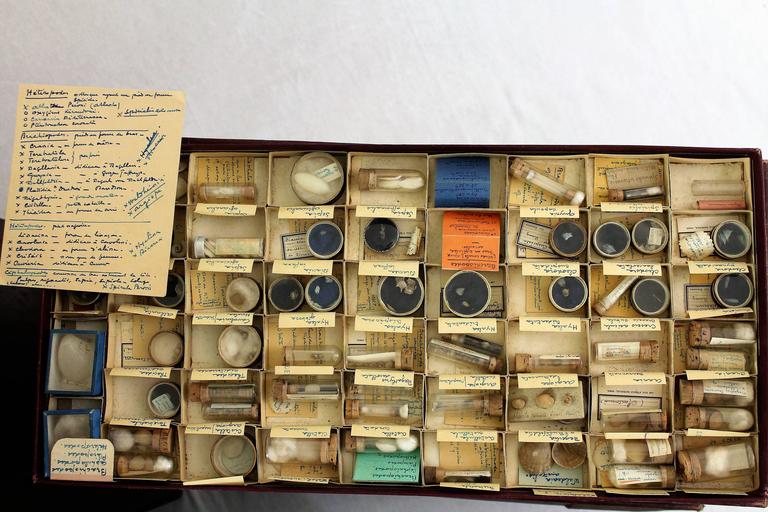 Collected on the French and Mediterranean coasts including also some specimens from former French colonies.
Found on 1st Dibs.
8. Post-a-Nut – Hawaii's official coconut mailing service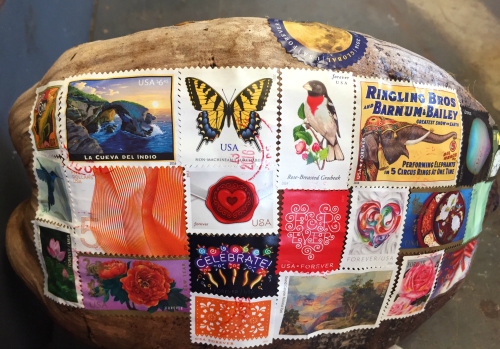 Created in 1991 as a way to provide a way for residents and visitors to send an unusual, authentic bit of Molokai to their friends.
Currently, the tiny Hoolehua Post Office sends out more than 3,000 coconuts a year, about 700 of those to foreign countries. Annual revenue from the postage for the coconuts increases yearly and is currently approaching $60,000… It costs between $12 and $20 in postage to mail a Post-a-Nut coconut, depending on its weight. The customer pays only for the postage to mail the coconut. "We provide the coconuts to customers at no charge, as well as decorating materials," Lam explains. "We then affix postage, often in the form of colorful postage stamps, and an agricultural inspection stamp. I have obtained authorization from the USDA for my office to inspect these coconuts and approve them for shipment."
Found on USPS Blog.


9. The Rectorotor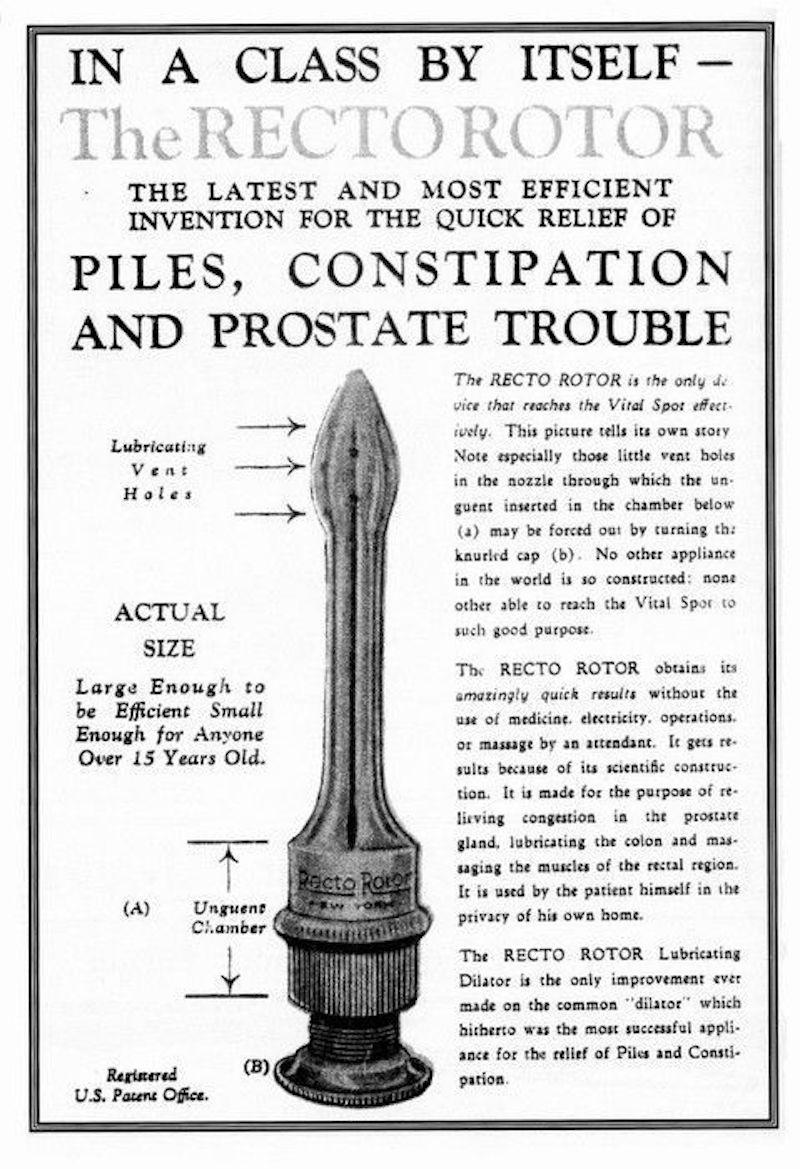 This dilator promised to cure "piles, constipation, and prostrate problems." It was designed to break up, your, um, "piles" and to lubricate the rectum. The tip had holes in it through which ointment could be released. How it was supposed to cure your prostate problems can only be imagined. But with a motto like "large enough to be efficient, small enough for anyone over 15 years old," how could you go wrong?
Found on the Art of Manliness.



10. If Edward Gorey did Game of Thrones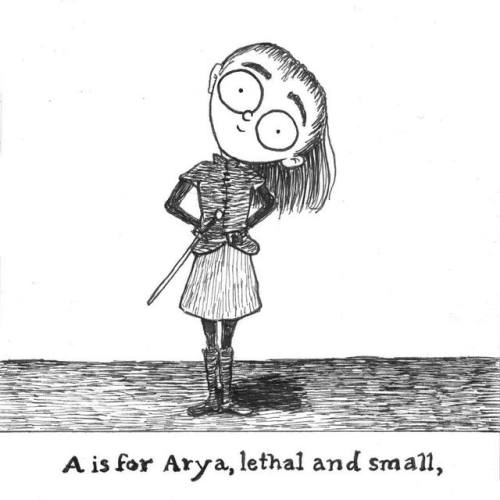 Artist Kerry Bell did the whole alphabet, to be found on her Instagram.


11. This 2D café in Korea

The cafés instagram account is here, found on Jealous Curator.



12. A Japanese train with interiors like a traditional Kyoto house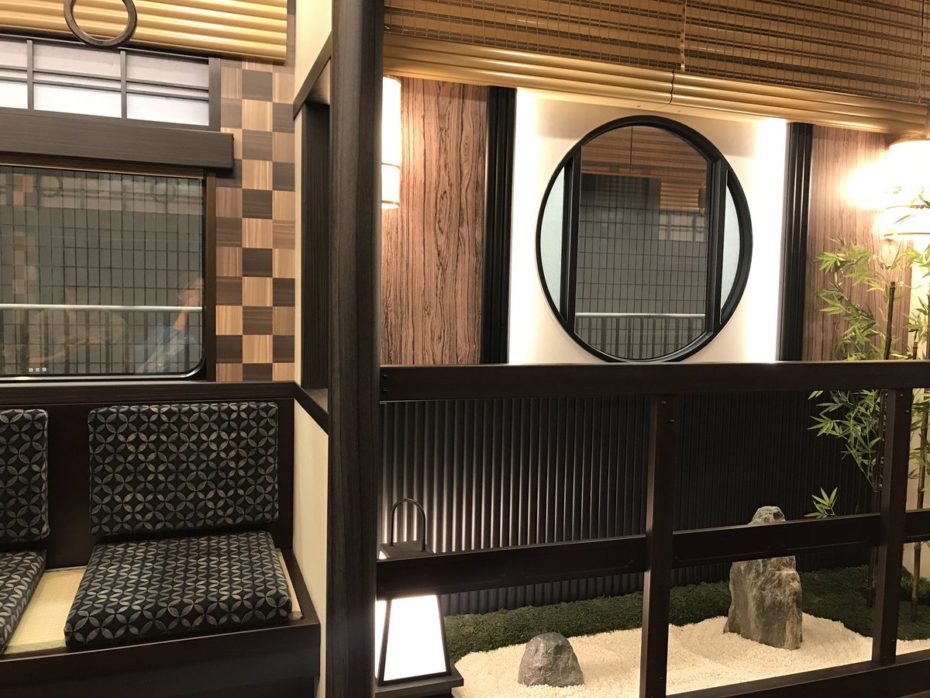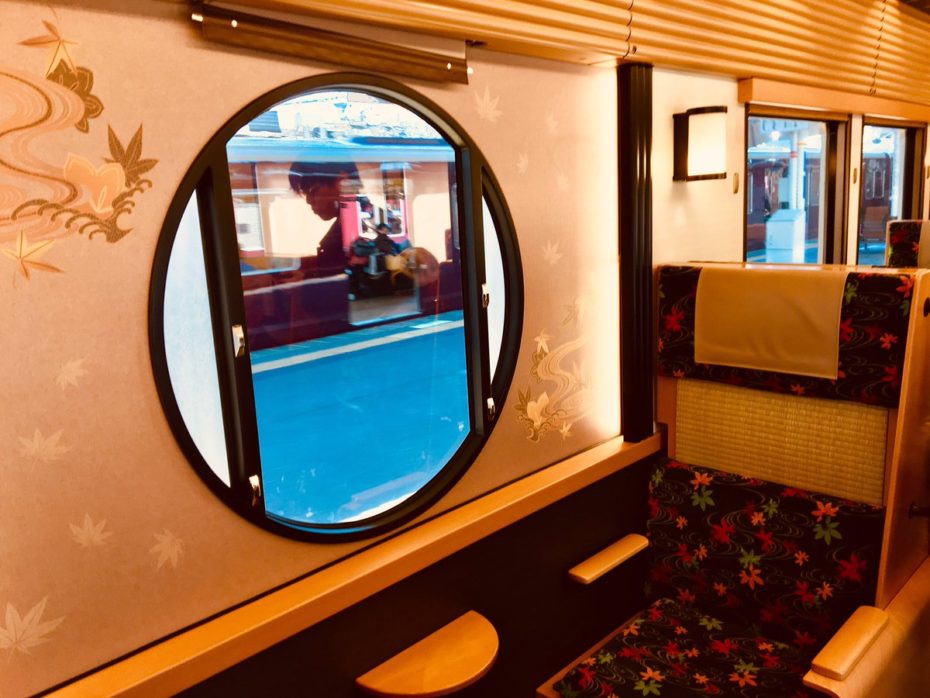 The Kyotrain Garaku is a new train that takes you from Osaka to Kyoto on the Hankyu Kyoto Line in less than 45 minutes.
Found on Sora News 24.


13. Paris during the Belle Epoque Colorized