I remember the moment I knew we had to write this book. I was fumbling around in the dark for a light switch in the attic of a salvage depot in Harlem. I was completely alone up there when those lights flickered on to reveal a room full of cobwebbed forgotten treasures, and in that instant I thought to myself:

Wow. This is the New York I want to share with you.

Many moons later, here she is, in all her New York taxi cab yellow glory – Don't be a Tourist in New York has finally arrived…
America's greatest metropolis deserves a book of secrets – one that compiles its curious idiosyncracies and digs through its past & present to bring you inspiration and adventure in the least expect places.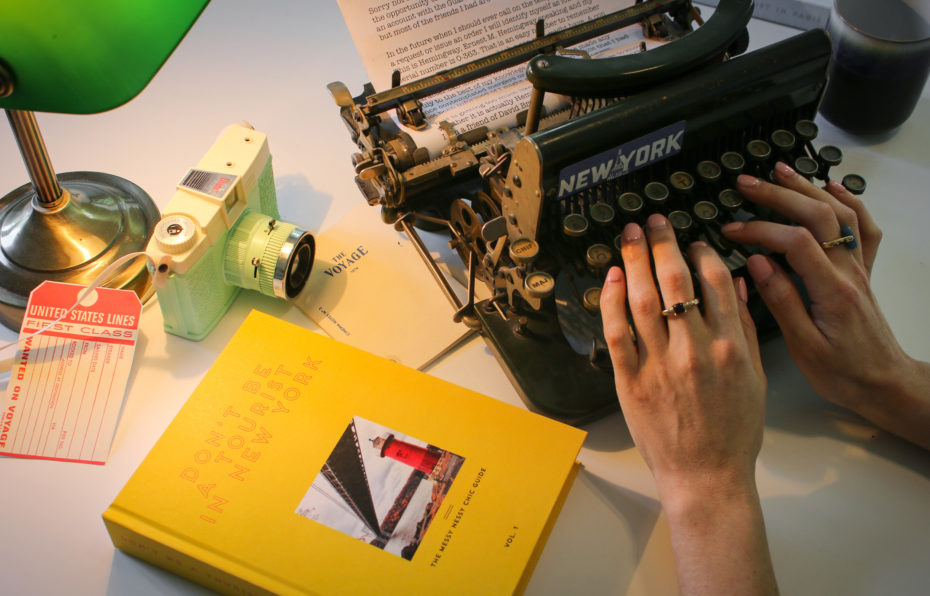 What's inside?

Click here to get a sneak peek at the full list of the contents and an overview of what you can expect.

Who is Don't be a Tourist in New York written for?

This book is for the travel lover who will dog-ear it and bookmark it and scrapbook the hell out of it while dreaming of a New York City experience you'll never forget.

This book is for every proud New Yorker who will keep a copy on their bedside table, waiting for those sleepy Saturday mornings when you wake up and ask:Why should I leave my apartment today?

This book is for the imaginative reader who may never get to travel to New York, but with these pages, you'll navigate the city's streets and learn its stories, go behind doors and meets its characters. You'll have travelled much farther and deeper than most.

Whether you're a lifelong local or a New York City rookie, if you have a hungry imagination, this book is written for you.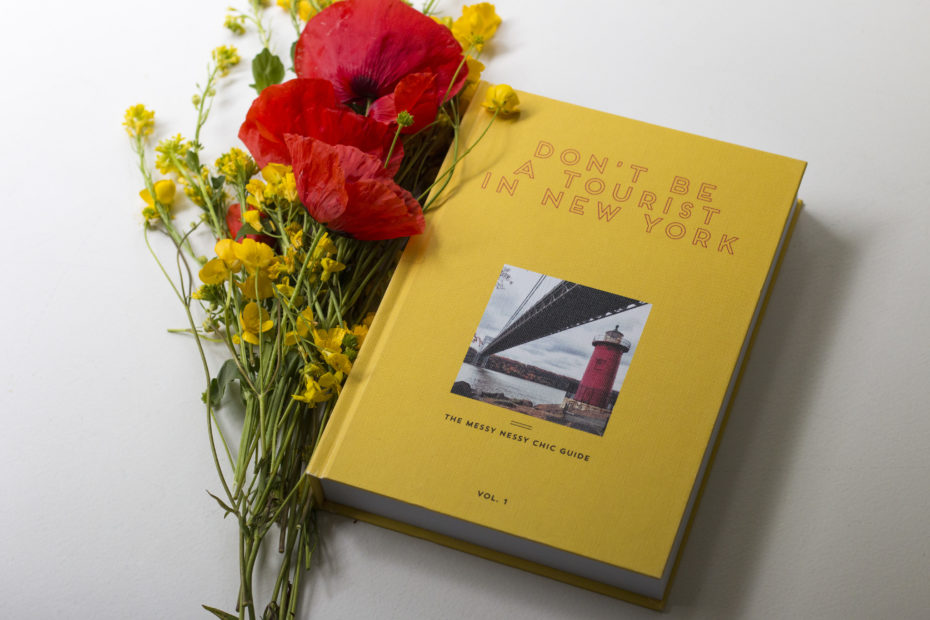 For nearly 10 years, this community has trusted me to find and take you with me down the rabbit holes of life, from the bygone to the bizarre to the most beautiful.
Having banded together with a passionate team of local writers and explorers, we're bringing you the unusual, the unsung and unknown side of New York City in one charming little yellow package.

This is what Messy Nessy Chic does best.

It's an honor to be able to share the release of Don't be a Tourist in New York with you and your fellow members of the MessyNessyChic community before anyone else.

As always, thank you so much for your support over the years.
Copies are available from Book.MessyNessyChic.com