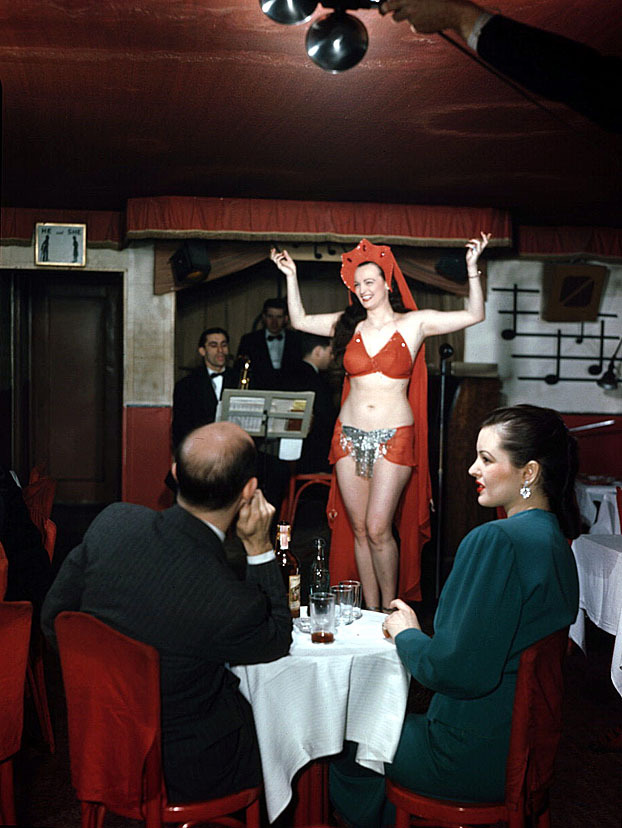 It took more than a pretty face to make it big in burlesque – it took fearlessness and a strong dose of je ne sais quoi to make America take notice during the golden age of showgirl entertainment. Five women in particular have caught our attention more than a century later, so put up your feet and stay a while as we re-introduce the forgotten names of American burlesque. To paraphrase one vintage announcer, here come "the biggest attractions to hit burlesque in many years!…The teasin' torso-tossers wowin' the peelin' circuit! A whole lotta gal…"
Lois "The Eyeful Eiffel" DeFee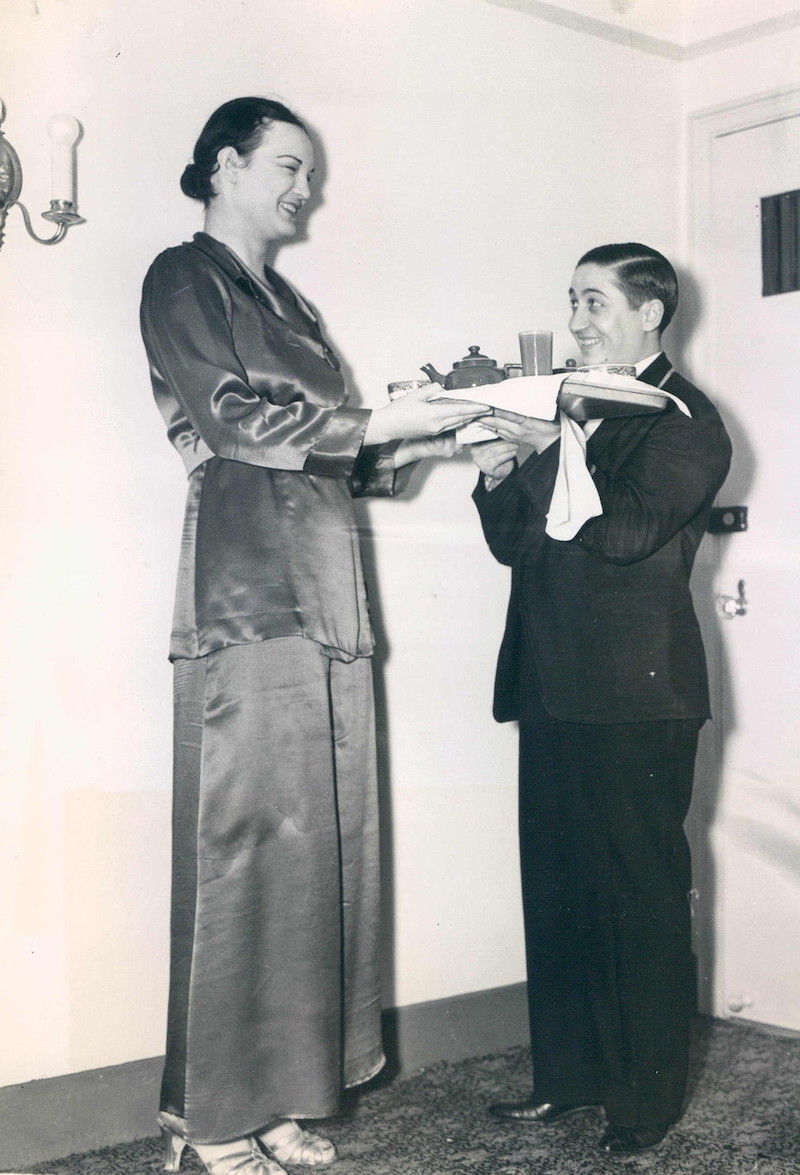 You couldn't miss Lois DeFee if you tried. At 6'4″, the burlesque star was a whole lotta woman, with a megawatt smiles and legs for days. DeFee ran away from her small, southern hometown (some records say Missouri, others, Texas) at 13 to pursue a career in entertainment, and when her relatives said she best adopt a stage name so as to not shame the family, she clapped back saying they should change their names. So they did, and DeFee never looked back. Soon, she began working at a club in Miami, Florida, that took her on tour in Cuba as part of their new burlesque show.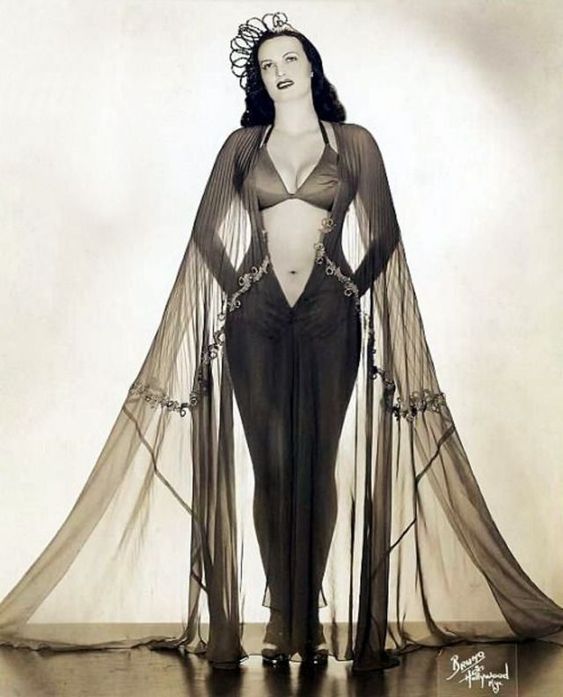 There, DeFee discovered two things: she was a terrible dancer, but a natural star. She also had a talent for rubbing shoulders with the right people, becoming good friends with the ambassador in Cuba. She took a gamble when she returned to the States six months later, bypassing Miami for the Big apple. A few phone calls later, and a pal from Cuba got her a job as a bouncer at The Dizzy Club.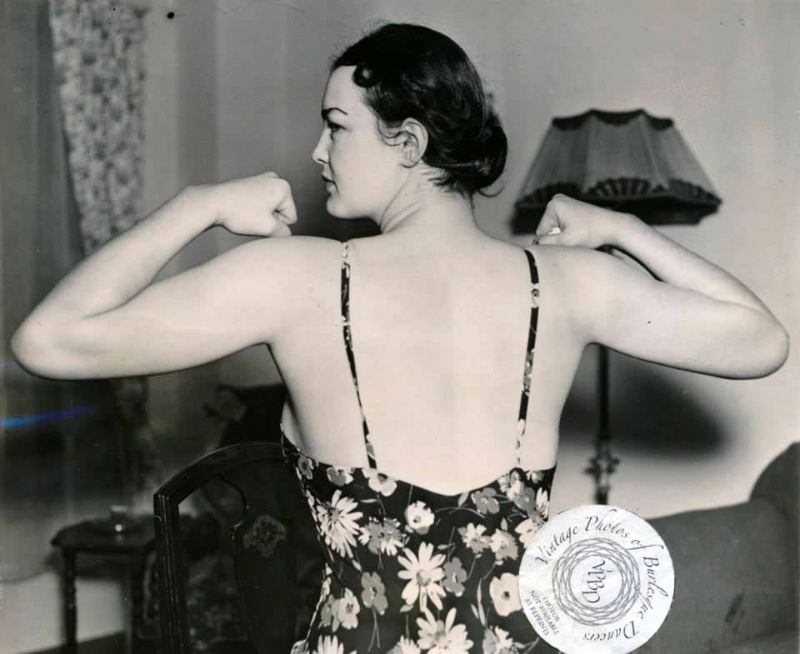 DeFee was a sight to behold – the "Eyeful Eiffel" as it was written by the gossip columnist (and later, dear friend) Walter Winchell. Throughout his career, the wisecracking Winchell had a lot of fun with DeFee, piquing the public's interest in her with wry comments like, "[DeFee] has been fired before but never for such a reason: Just got canned because the night club ceiling was too low!" DeFee, in turn, levelled up to work as a hostess at Leon & Eddie's. But it was the 1939 World's Fair that gave DeFee her big break at 20-years-old. Amongst the kaleidoscope of new talents, treasures and inventions, DeFee held her own as the "Queen of the Amazons".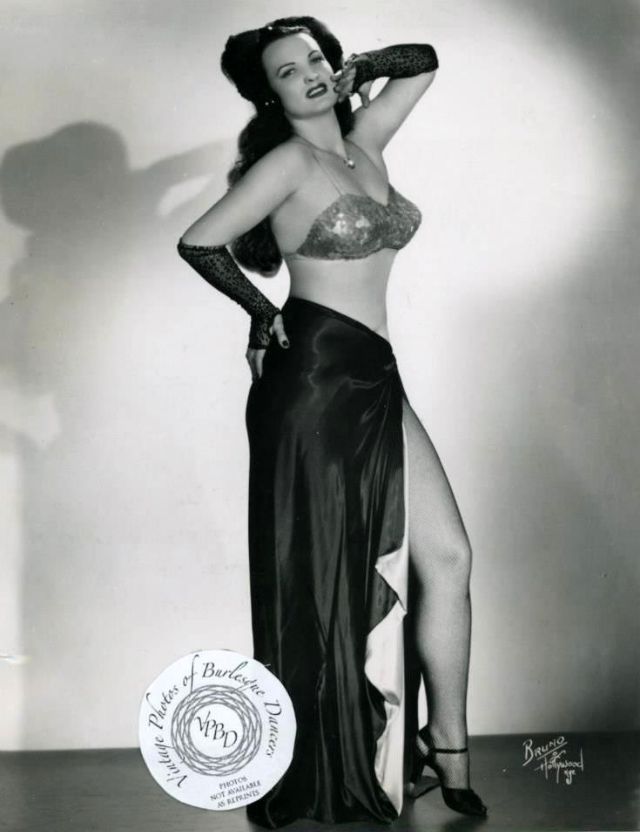 In what was the second most expensive American world's fair of all time, DeFee emerged as its poster child as a woman of both beauty, and strength. Soon, she became known as "Queen of the Glamazons," (as well as "Superwoman") and went on to rock the striptease circuit with her simple but effective routine of slowly parading around the stage, garnering just as many female and male fans. She also knew how to work the industry, and pulled a publicity stunt with one of the "Munchkin" actors from The Wizard of Oz, Billy Curtis (3'2"), by getting married. (It was quickly annulled).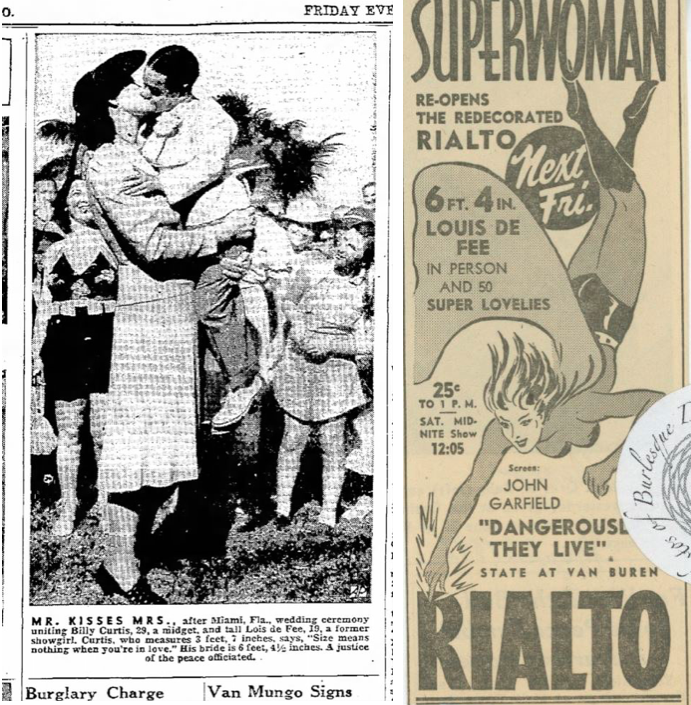 DeFee was raking in today's equivalent of $7,178 a week, making her one of the highest grossing headliners throughout the 1940s and '50s, while in her later years, she became known for her animal rights and humanitarian work in Florida. A towering life if ever there was one.
Jean Idelle, the first dancer to integrate burlesque clubs in America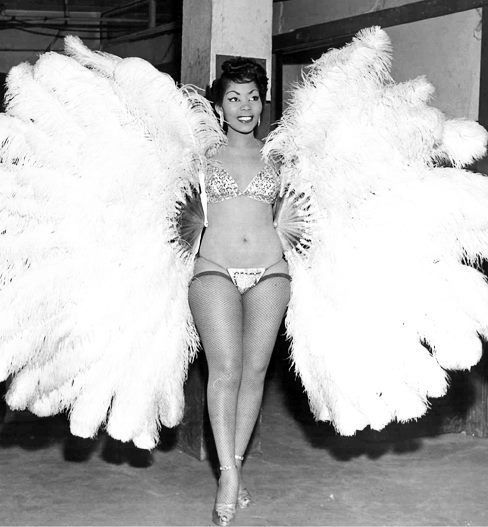 Jean Idelle wasn't just brave in the face of bigotry. She was fabulous. As one of the first internationally performing black dancers from the US, Idelle, who was billed as "the Sepia Sally Rand," fan danced her way through the barriers of segregated America in the 1950s-60s. In fact, she hasn't stopped since; just two years ago Idelle attended a burlesque workshop in Las Vegas to impart some of her wisdom to the next generation. "We were all on the edge of our seats," wrote a young dancer named Lola LeSoleil, "as our soft spoken grandmother guide effortlessly breathed life into the lofty white feather fans in her lap. We saw her transport to center stage as she referred to cradling the fans like babies while gliding across the floor."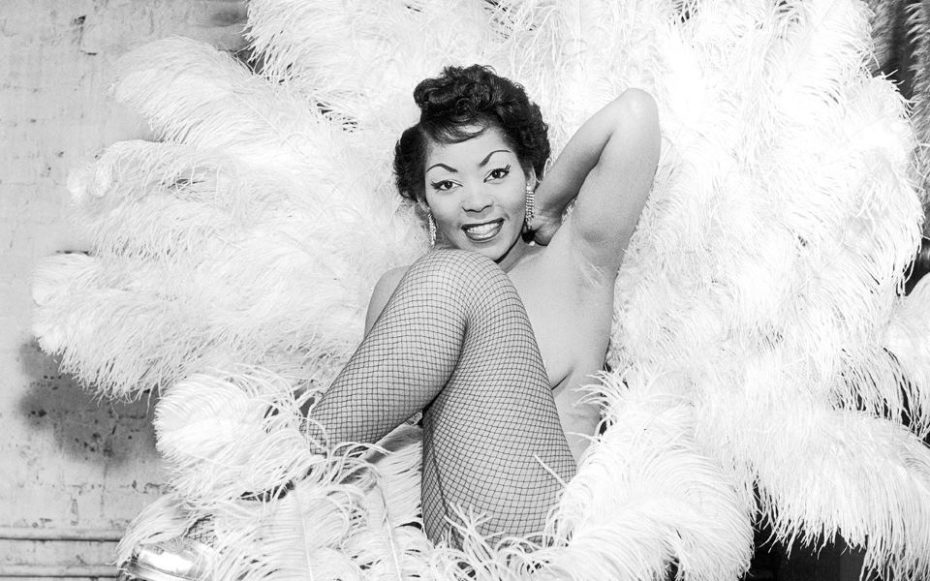 Idelle was discovered by a Broadway talent agent while attending dance school, and worked with a choreographer to develop her now iconic fan dance. No small feat, considering she'd chosen one of the biggest props of the lot for her routine – but she likely knew that, as a woman of colour, she'd have to turn out her performances twice as hard to make it. "She said one of the keys to working a gown and fan routine," wrote LeSoleil in 2017, "was having a dress that could be removed with one hand, usually with a zipper." The hard work paid off, and she was soon featured in magazines like Jet and Hue, and became a headliner at Minsky's Rialto Theater in Chicago. Soon, she was earning today's equivalent of a $125,000 salary.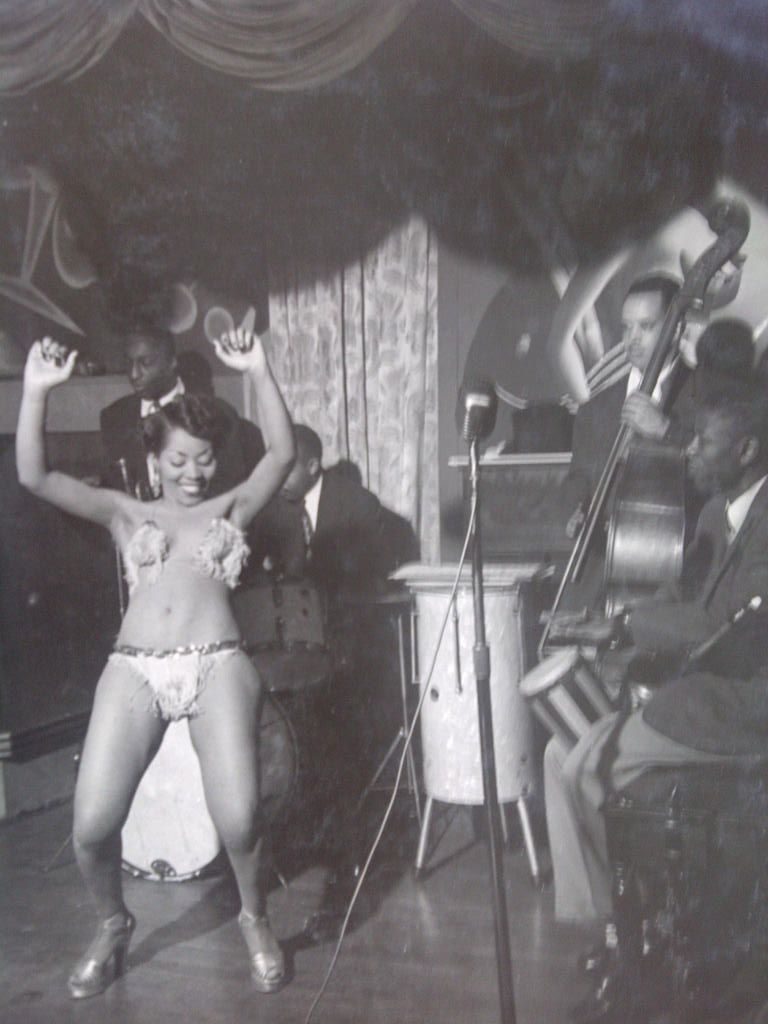 As a black performer traveling through segregated America, Idelle was often accompanied by a chauffeur and a security guard to and from locations, and was instrumental in the integration of dance clubs. There are many ways in which the fight for equality can take shape, and she understood that bringing folks together for a fan dance – as frivolous as it may seem – was a valuable weapon. She eventually retired in 1963 to focus on her family with Bill Holliday (not Billie, mind you), a trumpeter, ventriloquist, and the only other Black performer in Idelle's troupe.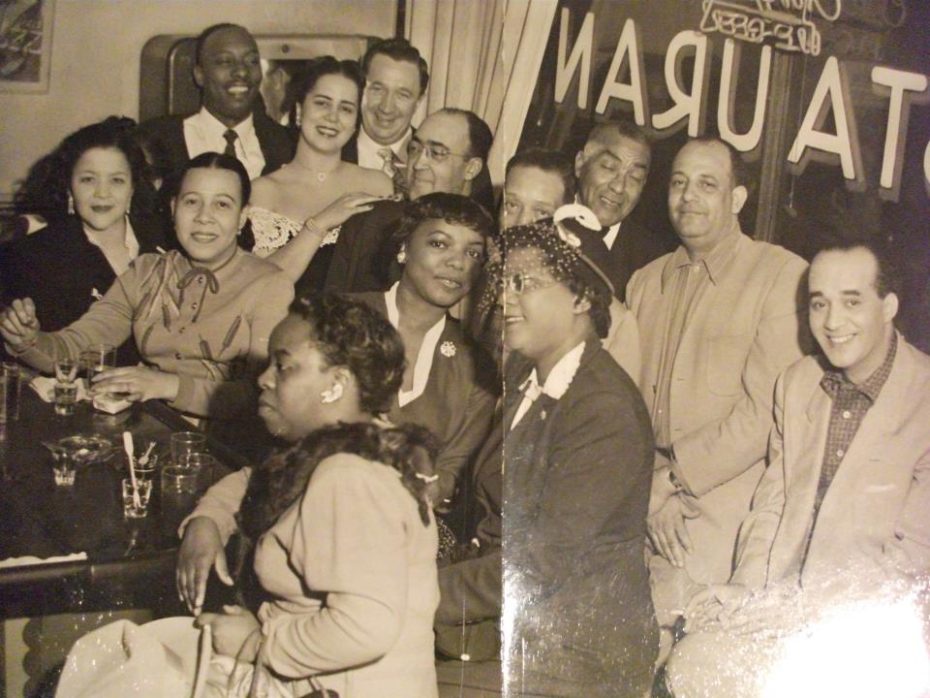 Idelle made a return performance when she was inducted in the Burlesque Hall of Fame in 2012 at the age 82, and runs her own Facebook page.
The Dancer, turned Hollywood Powerhouse, Jadin Wong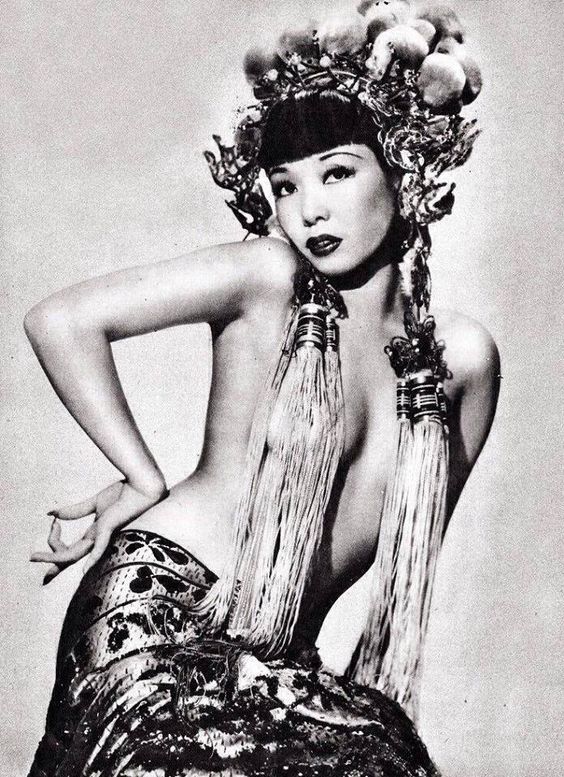 Jadin Wong was a true renaissance woman. She danced burlesque, acted, performed comedy, and to top it all off, opened up her own talent agency in a career that lasted over 70 years. She also wasted no time making a name for herself, and began busking as a singer at age six so that by the time she was 16-years-old, the Stockton, California native could head south for Hollywood…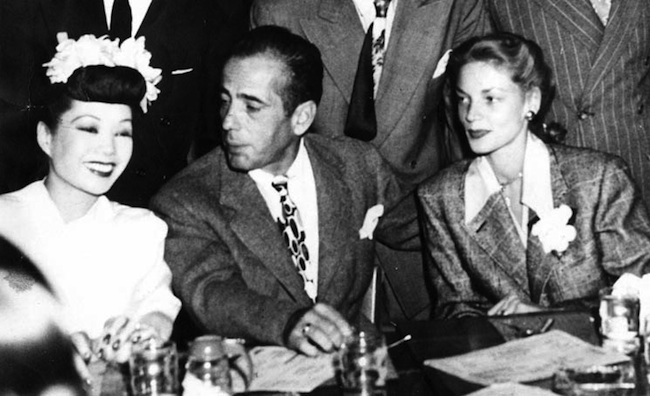 In Hollywood, Wong ran out of money, but was still insatiable for success. So she took to tap dancing on the streets and, luckily, she tap danced her way right into the path of 20th Century Fox producer Norman Foster, who was so impressed with her moxie that he took her out for a lunch that trailed into yet another meeting at home with the missus – a big deal when the missus happens to be famous actress Claudette Colbert (think 1934's It Happened One Night). Wong hit all the right notes with all the right people, and the next thing she knew she had her first role in Mr. Moto Takes a Vacation (1939).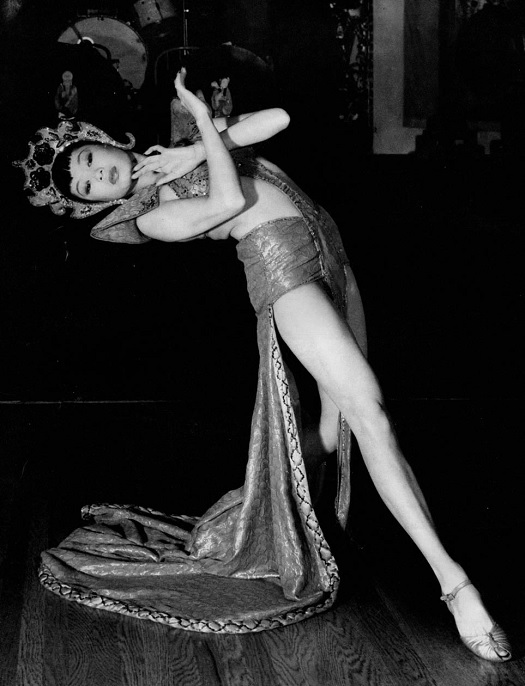 Having obtained an impressive amount of Hollywood success, Wong made her way back to San Francisco to perform in Chinatown dinner clubs and burlesque spots on America's largest "chop suey circuit," like the iconic and now defunct Forbidden City Nightclub, where her performance as "The Moon Goddess" garnered her a feature in Time magazine.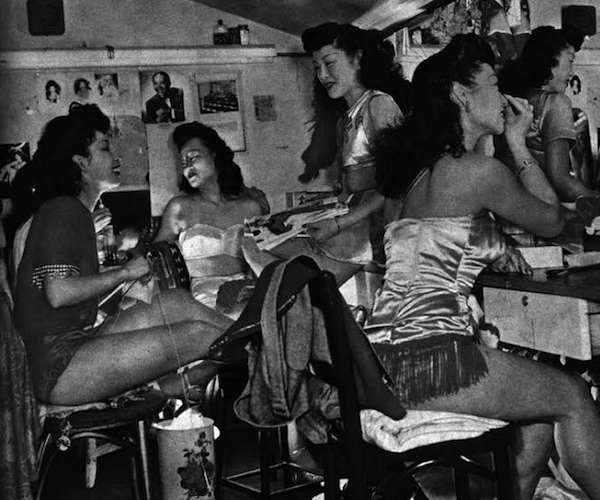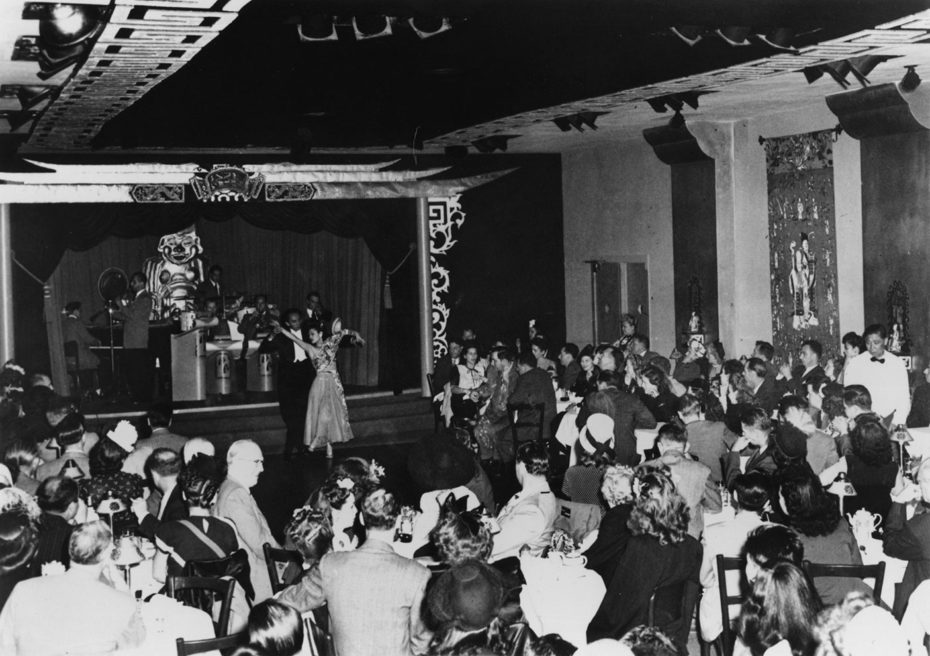 Despite rampant anti-Asian sentiments during the 1940s, Wong was also determined to play her part in the war effort, and perform for the troops abroad – which took enough courage in itself, but particularly given that she was almost bombed out by the Germans by the Black Forest. She had another close call when, while traveling over Germany to perform in a USO show, her plane suffered mechanical difficulties and Wong parachuted out of the plane and waited to be rescued. That same night, she performed with Bob Hope – ever the professional.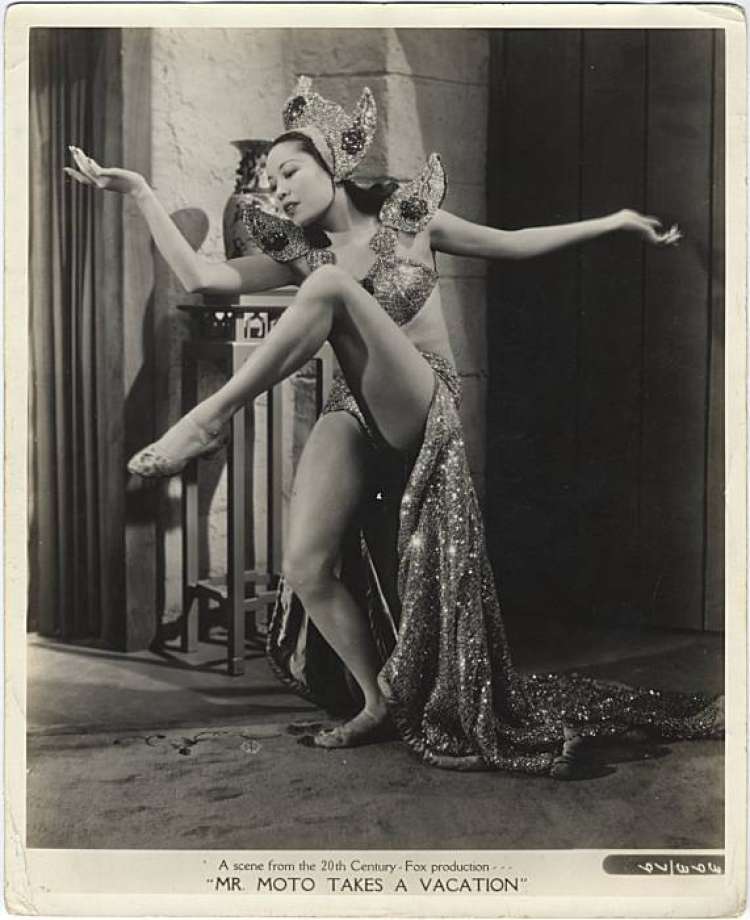 There was no ground Wong didn't cover, and after five years abroad returned to the States only to feel a little underwhelmed by the state of the nightclub circuit, blaming its fall on the rise of TV. So she looked for a new hustle, and found it in comedy in the 1960s. "A booker in the Catskills said, 'You're a dancer, you're a woman and you're Chinese. It'll never work,'" she once recalled, "'If you're so funny, say something funny.' I told him 'F*ck you!' and I got the job."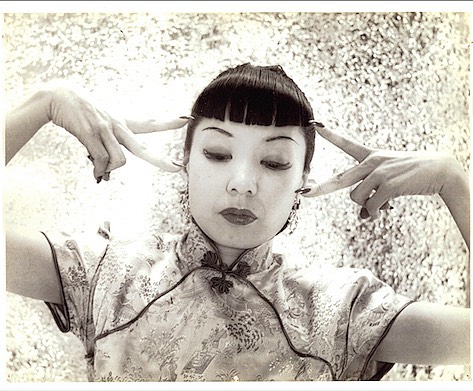 There was only one place left to go after dancing, after Hollywood, and after comedy: Broadway. Wong starred in numerous productions, and by the 1970s was a well-respected, household name (an unknown Barbara Streisand would open for her at one point). But she was frustrated, and disappointed with the roles that were being offered to Asian-American actors, both in film and on stage, so Wong opened the Jadin Wong Management Team. Her agency helped young Asian American actors find roles and opportunities, and came to represent over 400 performers, including John Lone of The Last Emperor. She danced into her nineties, with one reporter remarking that she did ballet while giving interviews. As she said in her thank you speech for a Lifetime Achievement Award, ""Age is just a number, and I have an unlisted number." She passed away in 2010 at the age of 96.
The "Original Fan Dancer", Faith Bacon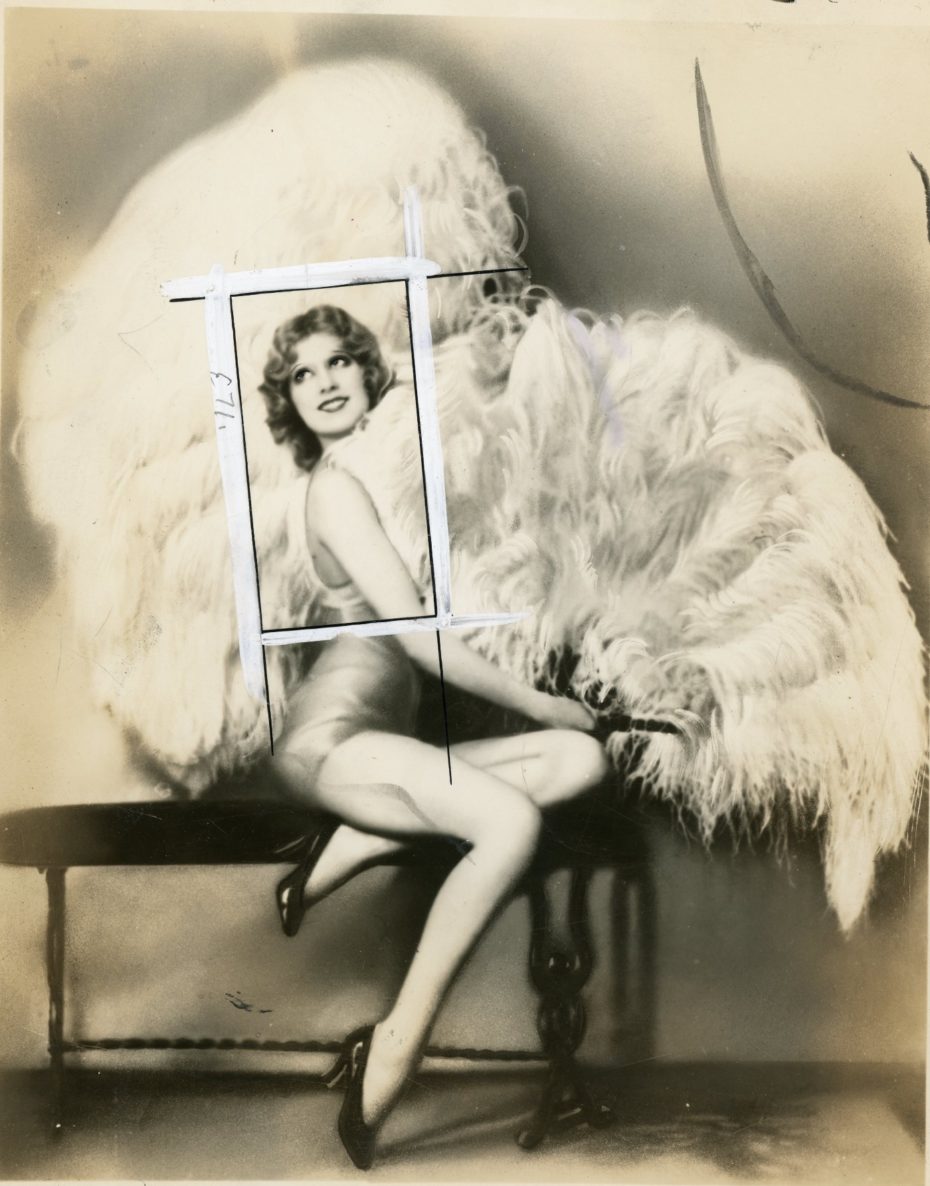 The seductive and alluring fan dance is as synonymous with burlesque today as stilettos and champagne glasses. But during the 1920's, the dance was actually created as a loophole by Faith Bacon so she could perform naked, without being arrested for indecency.
Bacon's career began in Paris in the 1920's, when she was recruited by Maurice Chevalier, the famous French singer and actor, for one of his shows during les annees folles. She was brought to Paris at the age of 17 by her hungry young showbiz mother, who publicly claimed they were sisters to help sell their act. It was in Paris that Bacon began adding fans, bubbles and other props to her nude dance routines.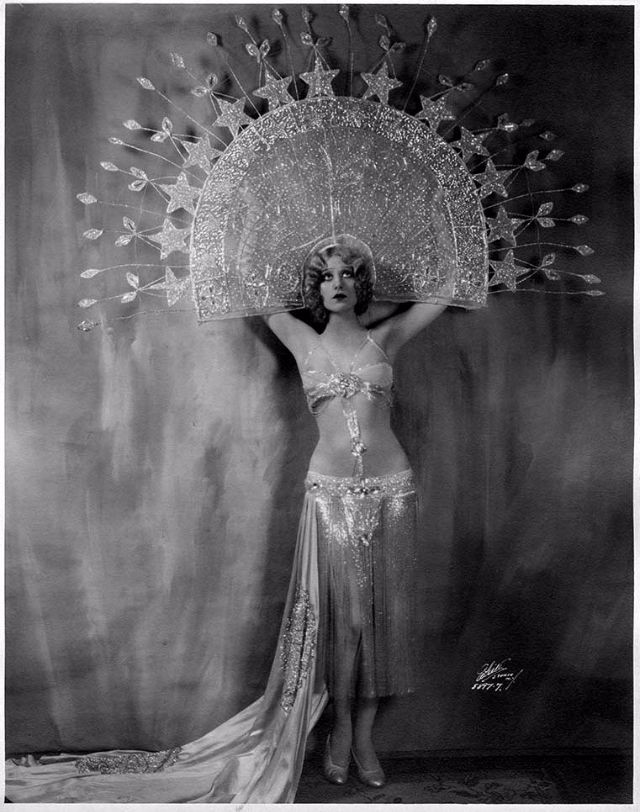 Only after Bacon's return to New York and making her Broadway debut that the fan dance became fully developed. Laws at the time stated that a woman could perform nude if she stood still, so Bacon moved fans over her while she was dancing. Despite her creativity, she was arrested in 1930 for indecent exposure. The publicity did well for her. She became a part of the Ziegfeld follies in New York When the fan dance made its world debut at the 1933 World's Fair in Chicago, Bacon, learned that a fellow dancer, Sally Rand, would also be performing a fan routine. Determined to let the world know that she was the first, she billed her act as being "The Original Fan Dancer", but in the end, Bacon wasn't cut out for the competitive showgirl scene that was to come.
Rand would go on to become America's sweetheart. "Faith Bacon, the Marilyn Monroe of her time––once anointed the "world's most beautiful woman"––would experience the dark side of fame and slip into drug use."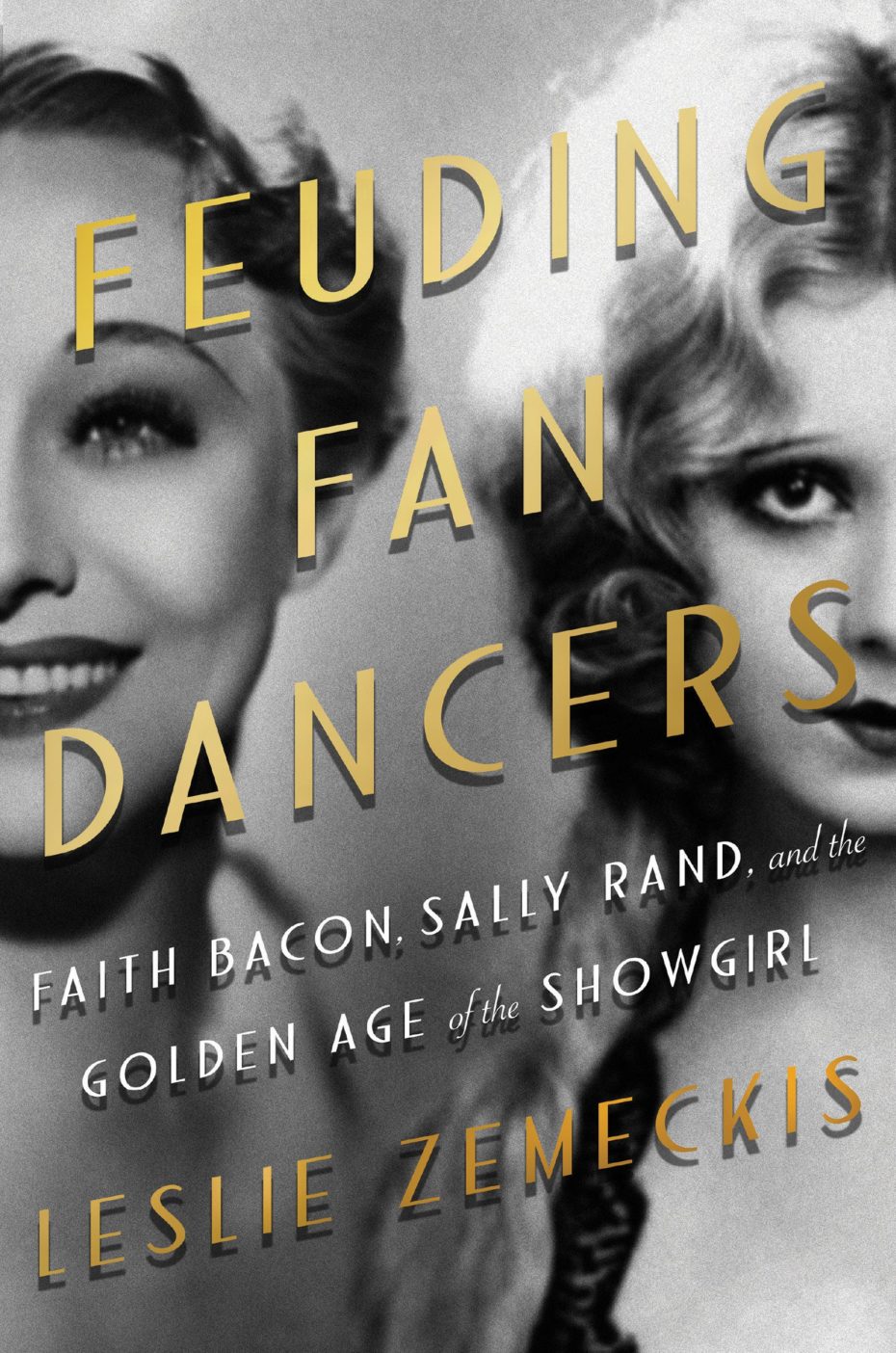 Their rivalry inspired the fascinating and juicy novel "Feuding Fan Dancers" by the best-selling author Leslie Zemeckis, which we highly recommend.
Feuding Fan Dancers, available from Amazon.
Lottie "The Body" Graves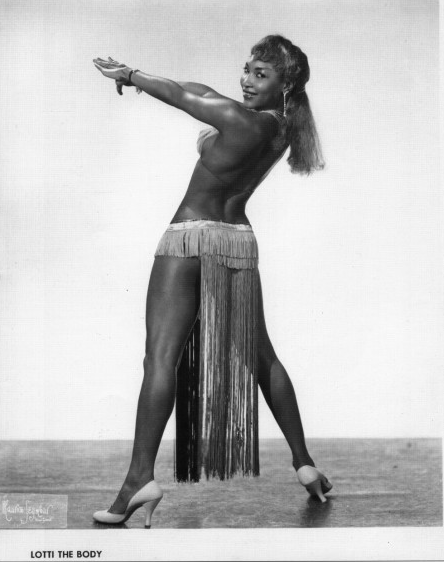 Last but not least, the living legend that is Lottie "the Body" Graves. Née Lottie Claiborne in South Carolina, Graves inherited a love of music and dance from her parents, who immigrated from Barbados. During her childhood, the entire family moved to Syracuse, New York, where Graves could hone her dance skills at a classical company. "I was always the principal – never in the chorus!" she told interviewer David Clements about her early years at Allan White Productions. As a dancer, Graves proved that a being graceful and muscular weren't mutually exclusive.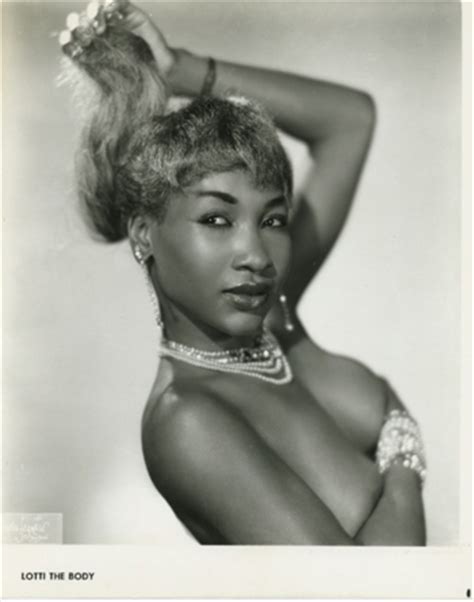 She then moved to San Fransisco where she met future husband and Harlem Globetrotters player, Goose Tatum. "Well, he was quite a bit older," she said, "I still performed, and traveled with the team to Cuba. I met [Fidel] Castro." Although the marriage didn't last, it helped maker her a household name on the nightclub scene across America – and especially in San Francisco's famed Fillmore district, where shows were mixed and ran into the wee hours of the morning.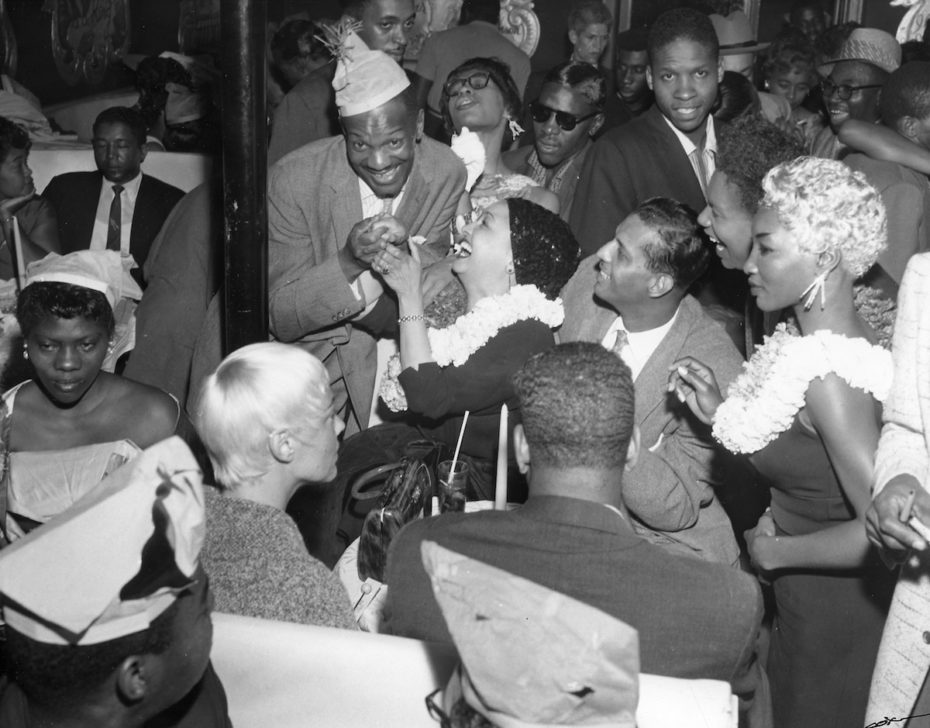 When they divorced in the '60s, she moved to Detroit and fell in love not only with the city, but, as she said, "the handsomest man I had ever met. Oscar Graves. He was a high end clothing salesman from Detroit. is noted brother Robert Graves was good looking too". At this point, Lottie was a national legend known as "the Black Gypsy Rose Lee" because no one could dance Calyspo like her, let alone in some of her elaborate outfits. One costume was made entirely of white fox that would wrap around her, while other wardrobe staples include ostrich feathers and rhinestones imported from Montreal. In Detroit, she was truly the queen of the scene, performing with partners like B.B. King, Billie Holiday and Solomon Burke. One Indiana racketeer fell so in love with her act, that he built a club just for her called "the Pink Poodle".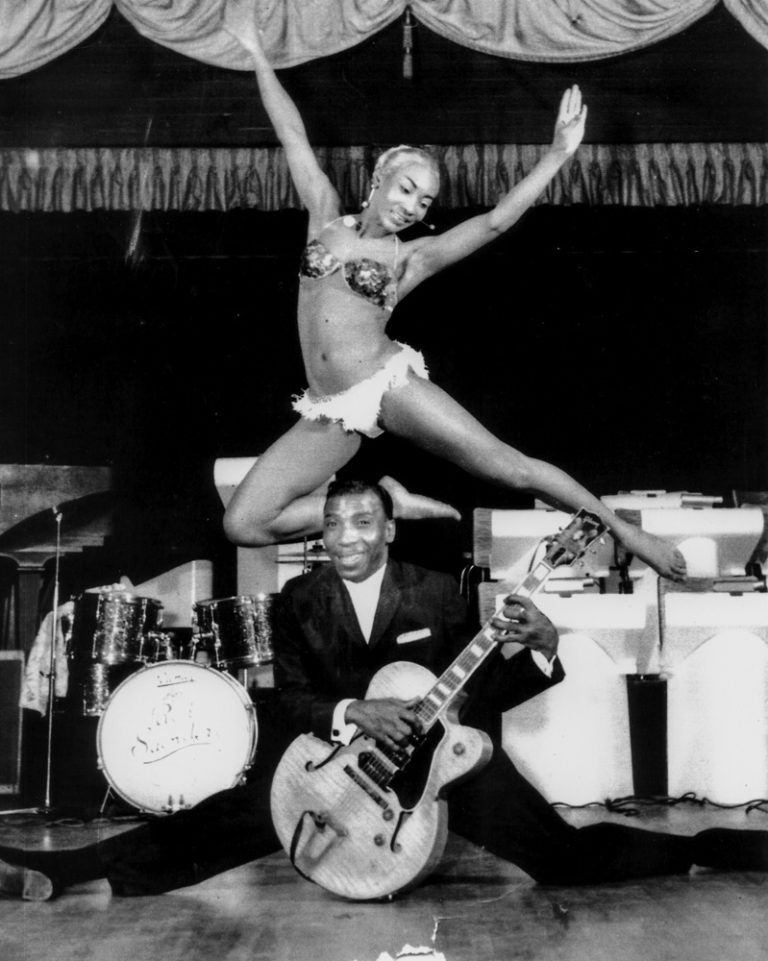 Rather than be brought down by segregation and racism, Graves continued to flourish, performing in mixed and white-only nightclubs, and was commemorated by the city of Detroit for her addition to the cities entertainment industry. The best part? She's still feeling her oats.