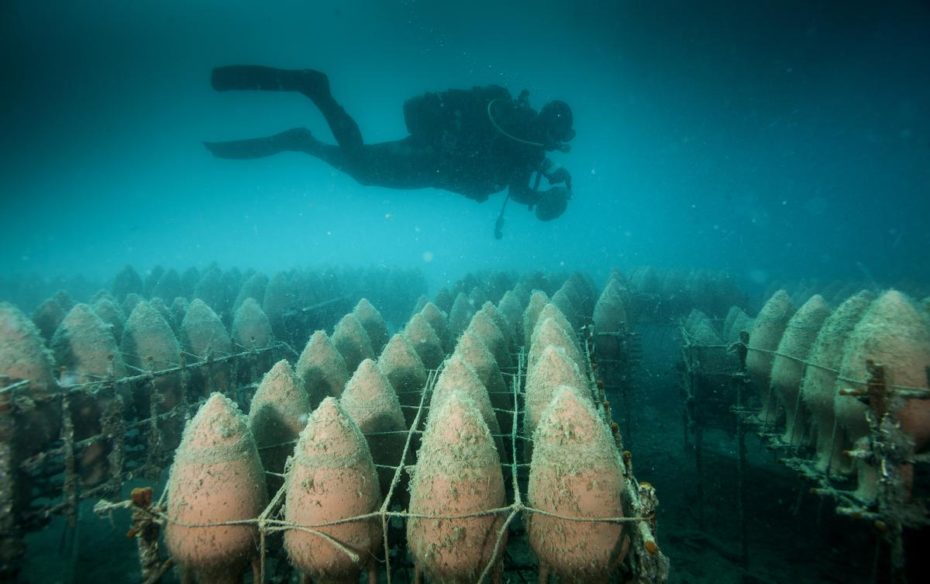 Nearly a decade ago, south of the Aland archipelago, between Sweden and Finland, a 200 year-old shipwreck was discovered to be holding 168 sealed bottles of Veuve Cliquot produced between 1839 and 1841 at the bottom of the sea. Divers had the first taste, and found that the wine was not only drinkable, but good; dare we say, even smooth. News of the well-aged 200 year-old wine found at the bottom of the sea must have spread quickly amongst wine lovers, because within a year of the discovery, the world had its first underwater winery – and more on the way.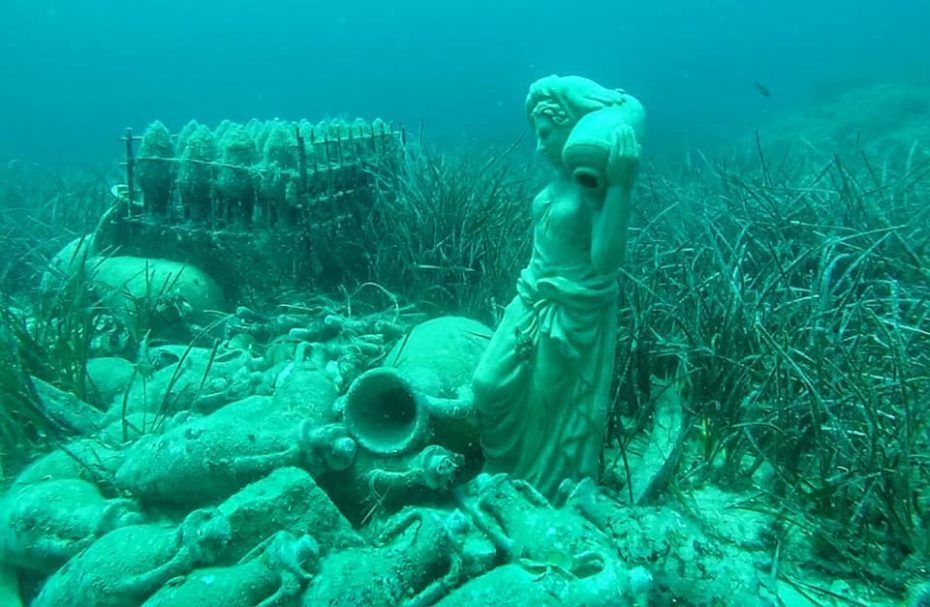 Edivovino, Croatia's number 1 underwater winery (yes it's not the only one) is located in Drače, an hour's drive from Dubrovnik. As an avid diver and wine lover, Edi Bajurin decided to set up the business in 2011, encasing his wine bottles underwater inside traditional clay jugs, called an amphora, first used by the Ancient Greeks to transport their wine. Aged for 1-2 years, it's been found that the perfect cooling conditions, minimal light and disturbance help the wine age faster.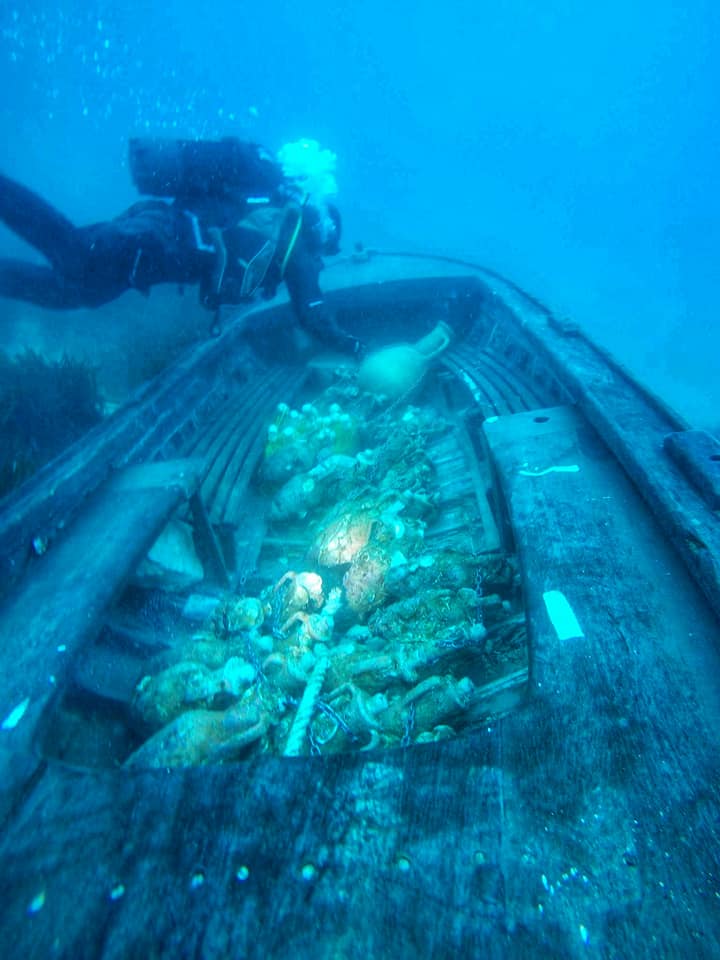 Once ready for consumption, Edivovino wine is sold in its amphora just as it emerged from the water – seashells, algae and all.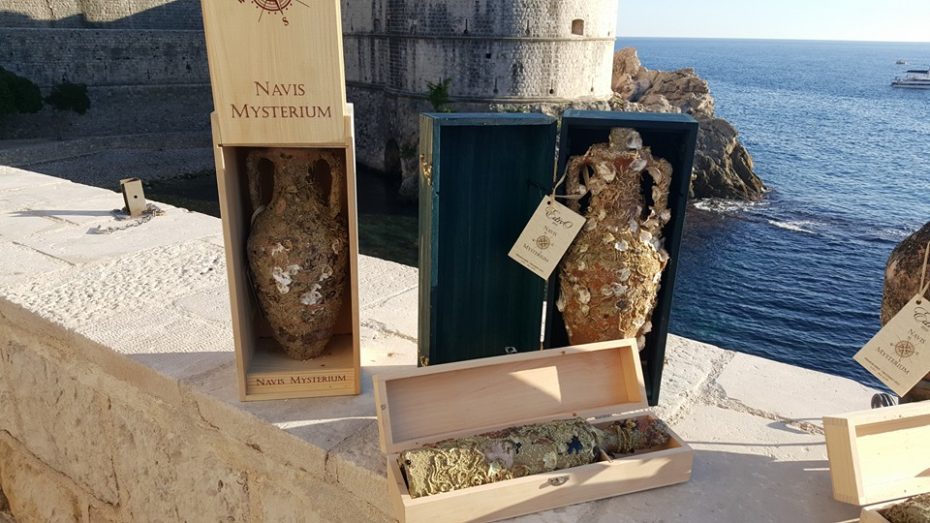 The winery also offers wine tastings that take the experience a step further with a dive to the underwater cellars to retrieve a bottle for yourself. A limited number of the winery's Navis Mysterium bottles and amphorae are kept in a sunken boat on the seabed. Diving tours can be booked here.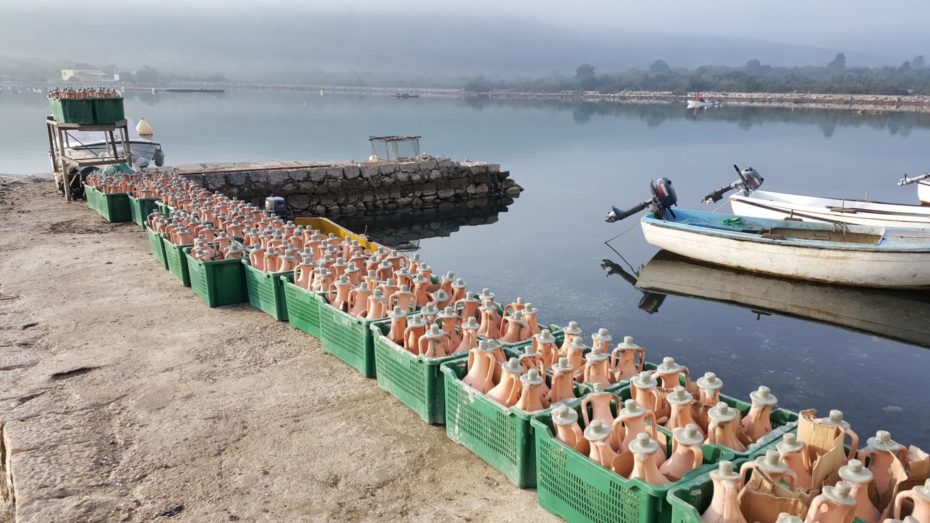 Croatia was the first country in the world that started ageing wines underwater and has a handful of smaller local wineries offering visits to underwater cellars, including Coral Wines, founded by an entrepreneur who also owns a mussel and oyster farm producing smoked seafood products.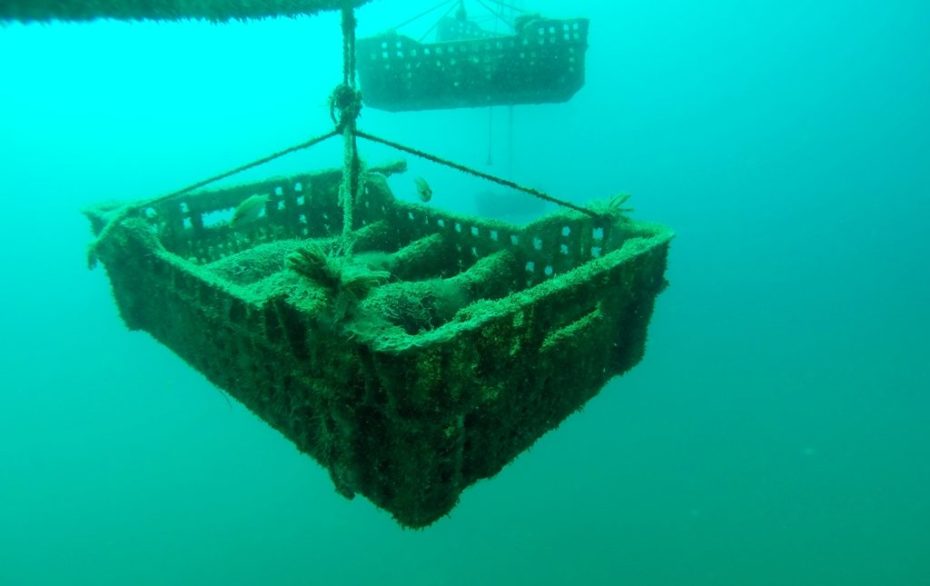 Spain now has two underwater wineries offering boat tours our to their underwater wineries and tastings out at sea. There's Crusoe Winery next to Bilbao and Vina Maris in southern Spain. In Italy, Bisson Vini ages its sparkling wine in the Ligurian Sea near Portofino.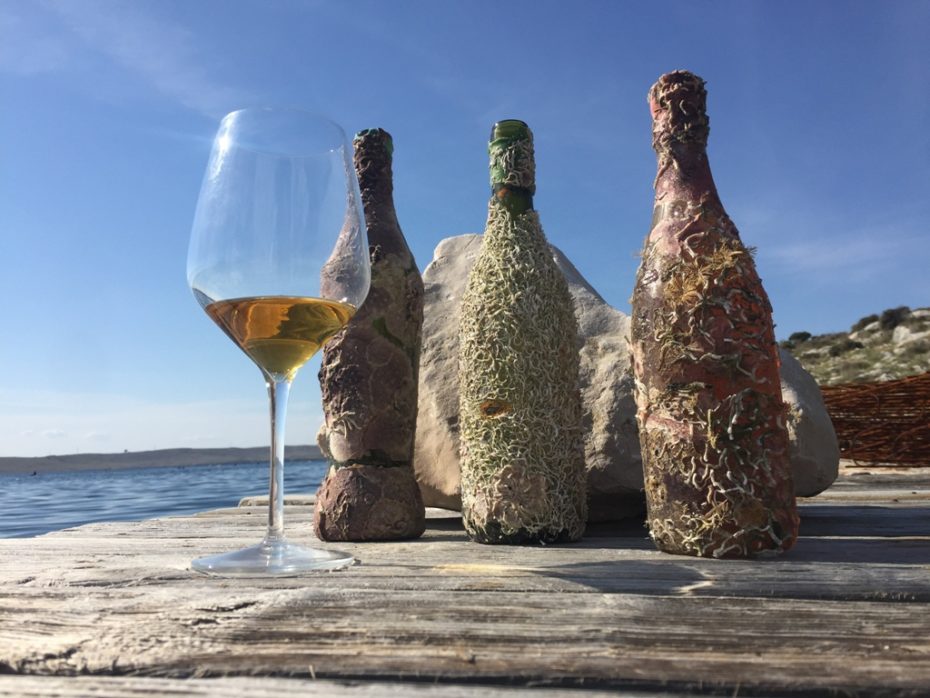 But is it all just a gimmick? Let's ask the experts – surely the a historic house like Veuve Cliquot knows best. Intrigued by their sunken bottles found on a shipwreck in 2010, the House was inspired to build the "Aland Vault", a container optimized for storage in the seabed, 40 meters deep.
A selection of non-vintage Carte Jaune, Vintage Rosé 2004 and semi-dry wines were placed inside their cellar in the sea to be controlled and monitored over 40 years, with tastings at intervals.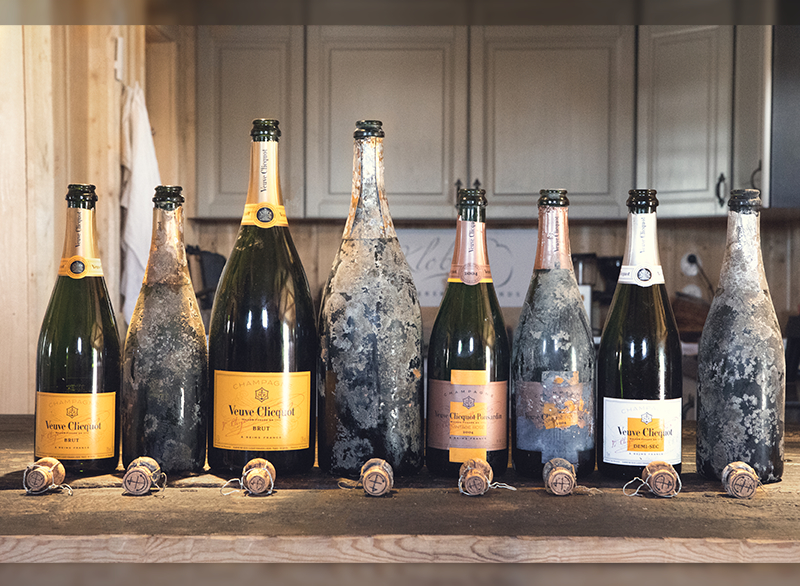 Veuve Cliquot hosted their first tasting of the newly sunken bottles in 2017 and concluded the sea bed is indeed "a better choice when it comes to wines intended to be aged for longer." The light is ideal, the temperature is controlled, oxygen contamination is never going to be an issue, high pressure works great for sparkling varieties, and of course, the wine cellar is free – provided by nature on the house. Some French wineries have been testing it out in lakes and rivers.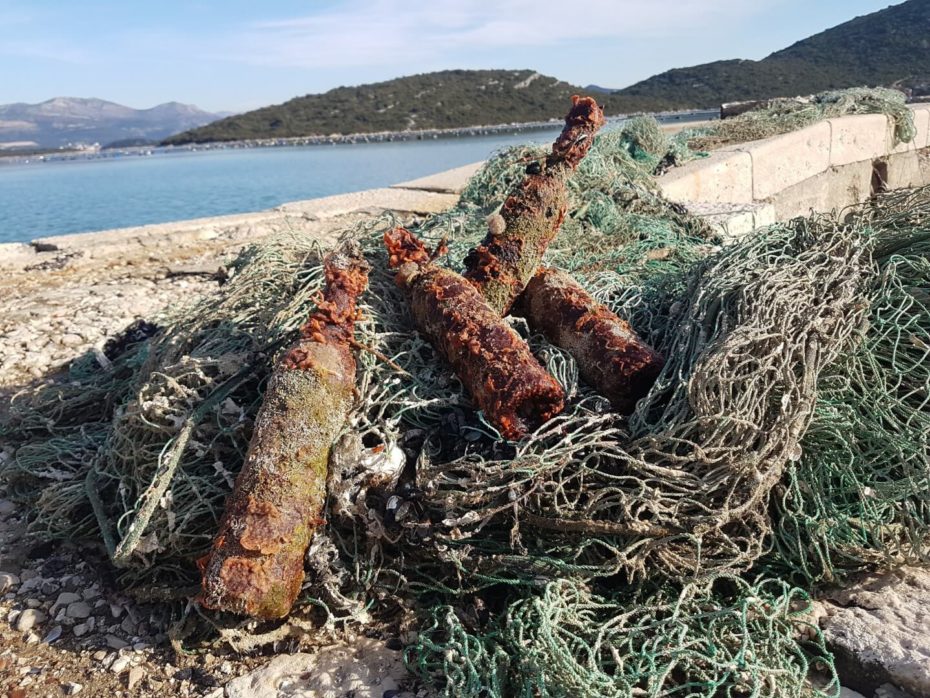 Anyone passionate about collecting or making wine with regular access to the water could potentially give it a go – just watch out for those wine-loving pirates!