I got into another one of my periodical black holes of pretend house-hunting on the internet. So in the hopes that one of you might win the lottery and invite me over for un café, here are few of my favourites…
1. A Country House in Paris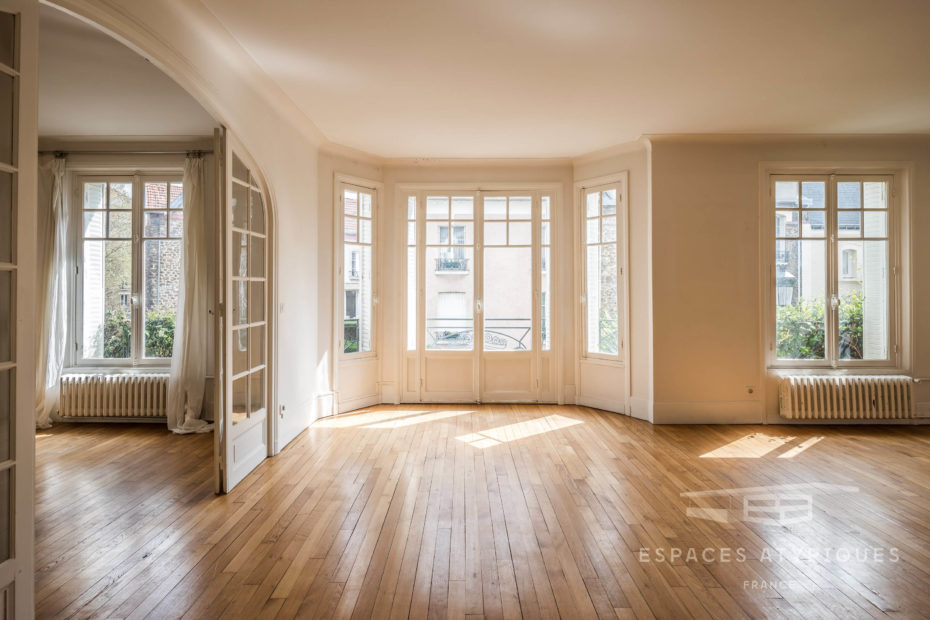 Located in what I like to call "the other Montmartre", this 1920s city cottage is a very rare property to come on the market. For an undiscovered tourist-free alternative to Montmartre (the cupcake hilltop village of Paris), this corner of the city in the 20th arrondissement has just as much charm and just as many steps. In an undisturbed corner of the French capital known officially and affectionately, as La Campagne à Paris (the countryside in Paris), think of it as a smaller, secret Montmartre. Built on a hill between 1907 and 1926, the roads that wind up to the top are connected by picturesque staircases that shortcut past enviable backyards.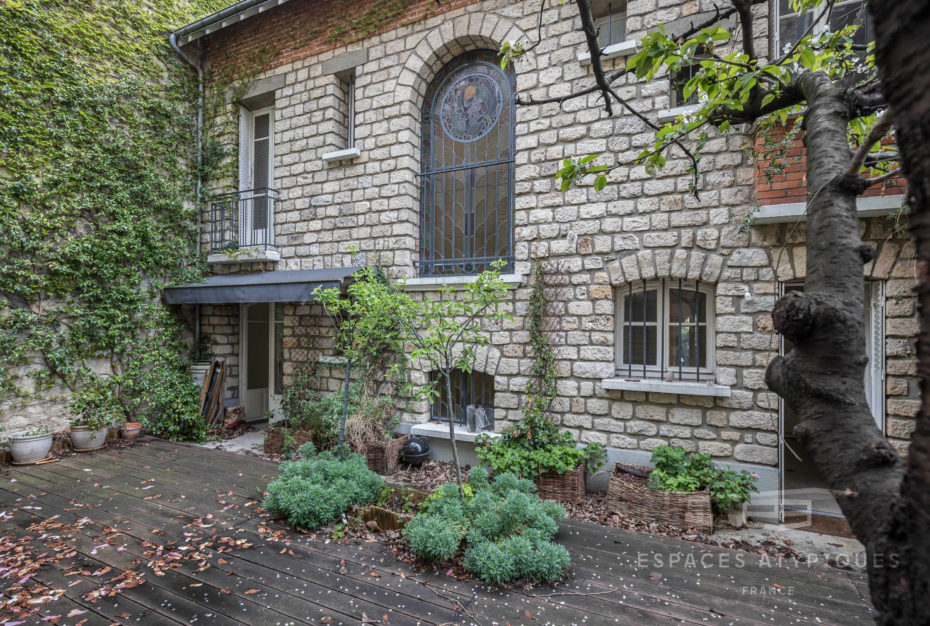 Every house is different and residents put their all into their patios, decorating them with garden gnomes and miniature windmills. There's even a local grocery store just like Amélie's, on rue du Capitaine Ferber, and old- fashioned storefronts with gorgeous typography. As for a preferred scenic route? Use rue Irénée Blanc as a starting point and simply dive down every staircase, poke your head round every gate and get absolutely positively lost on this leafy little hill.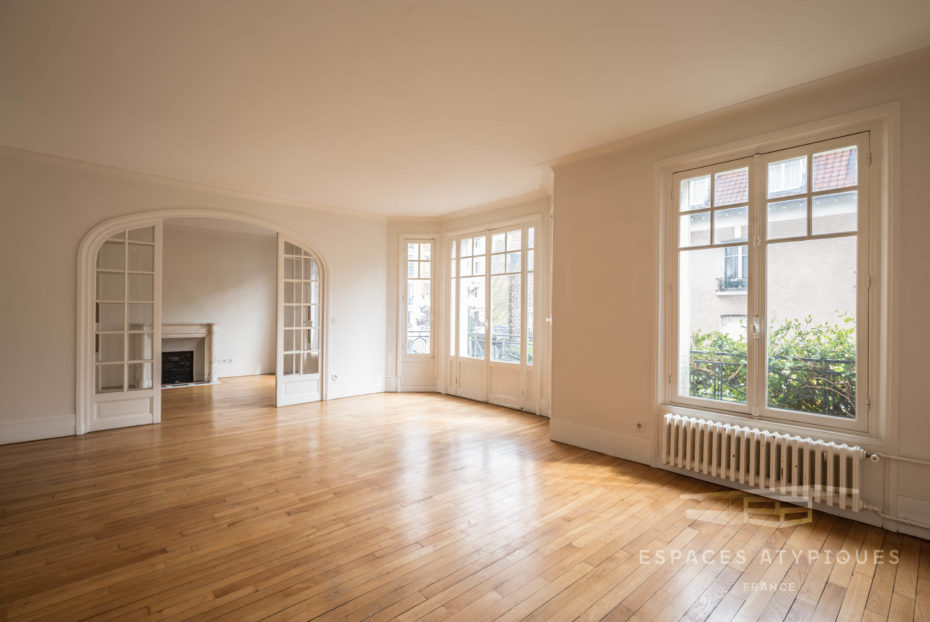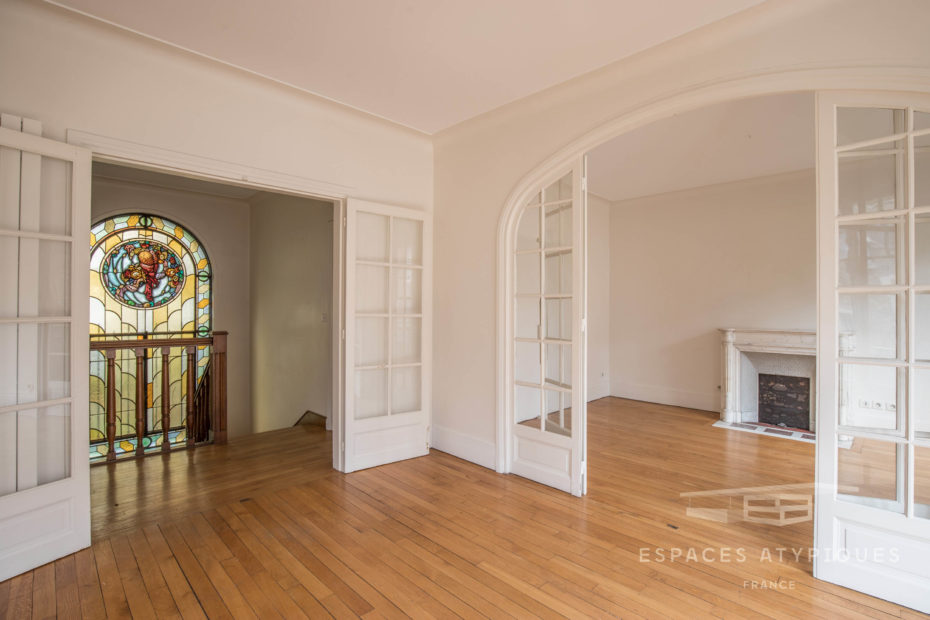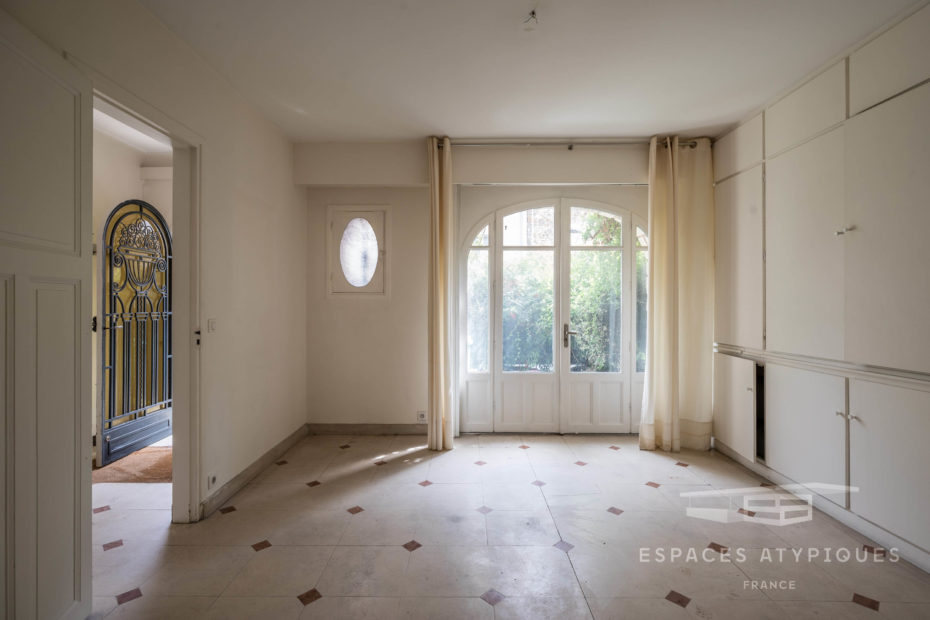 Asking 1 995 000 € for 242 m².
2. Belleville Loft in an old Printing House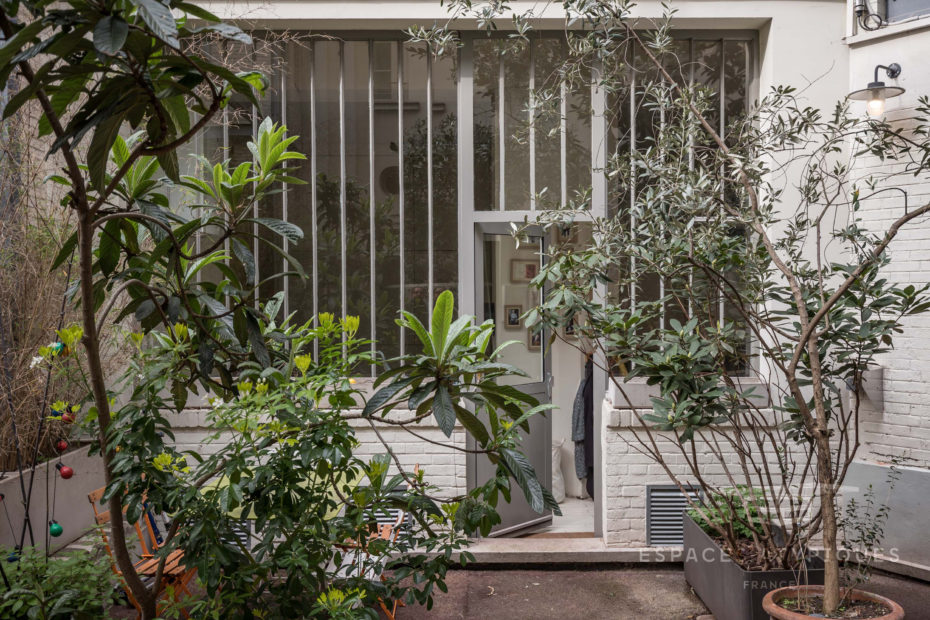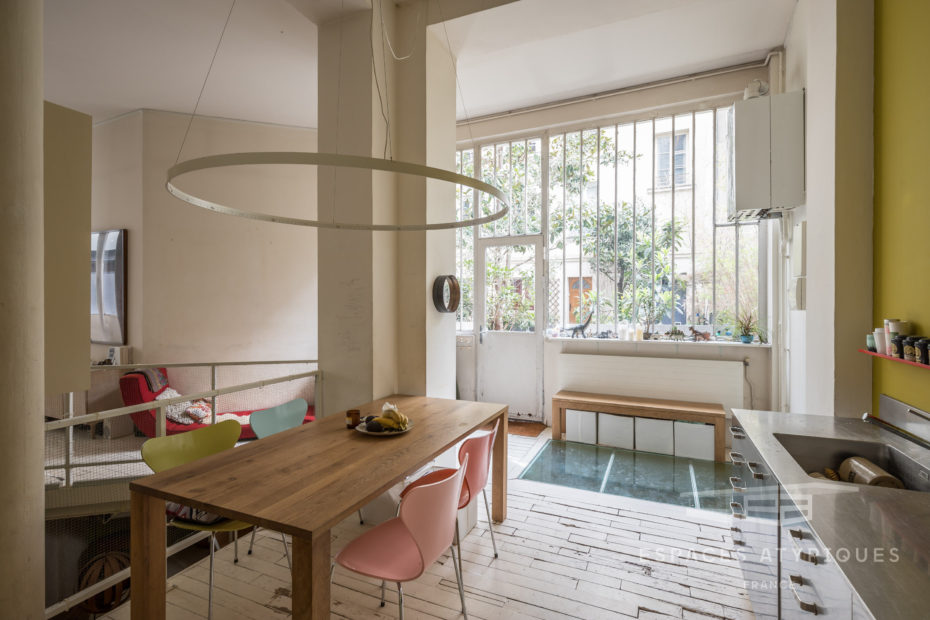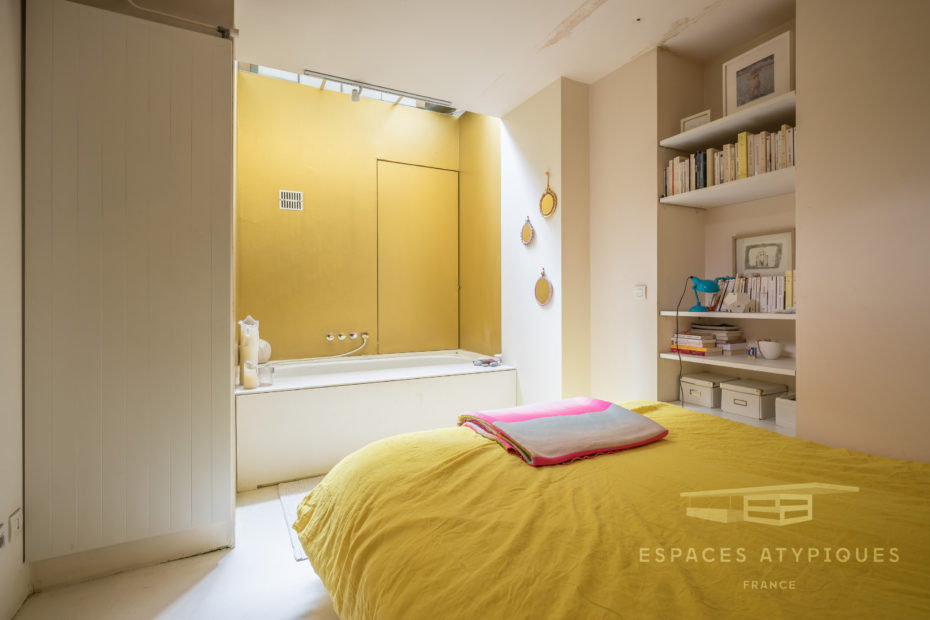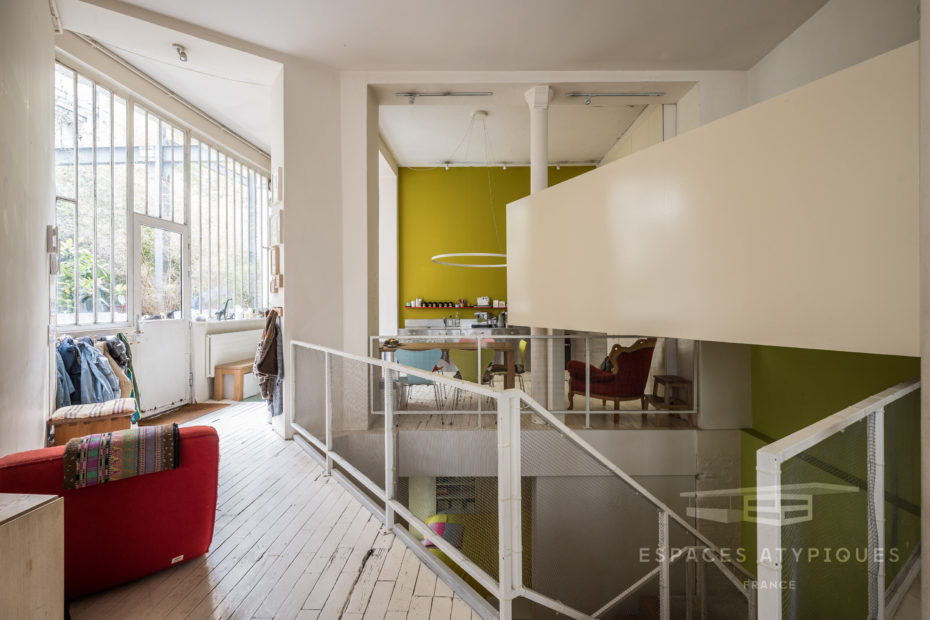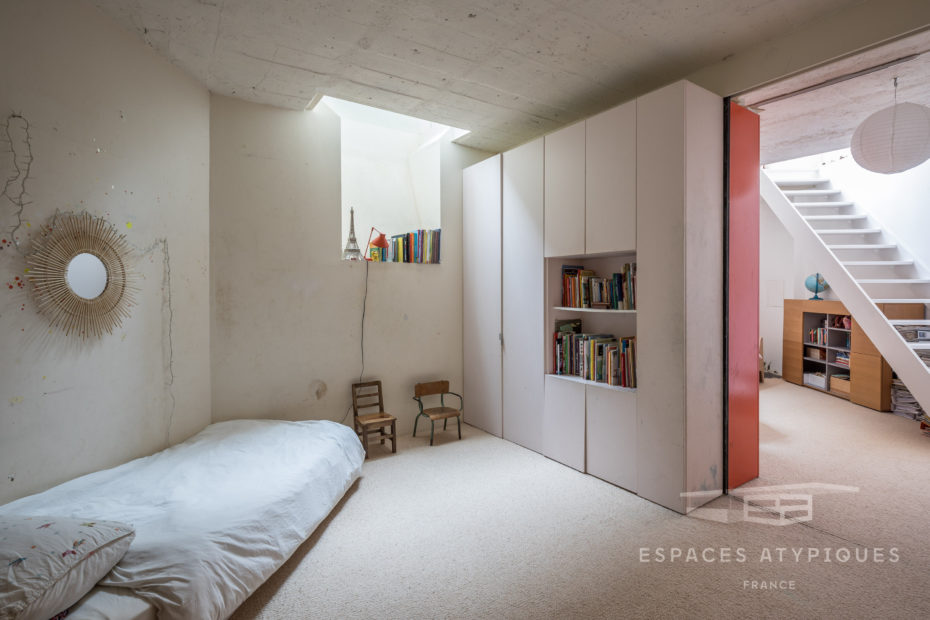 Asking 1 195 000 €  for 138 m².
3. Duplex complete with 18th Century Frescoes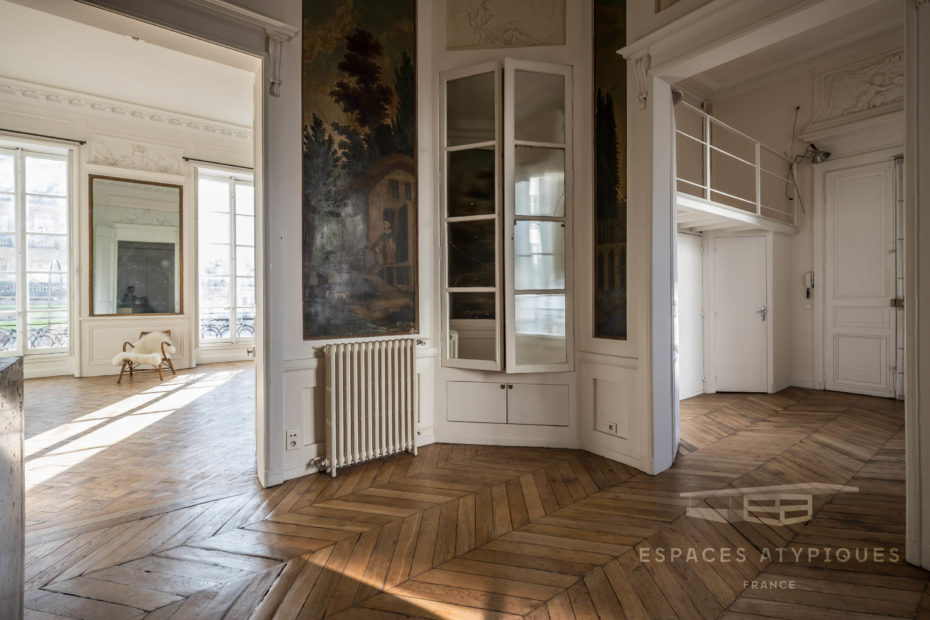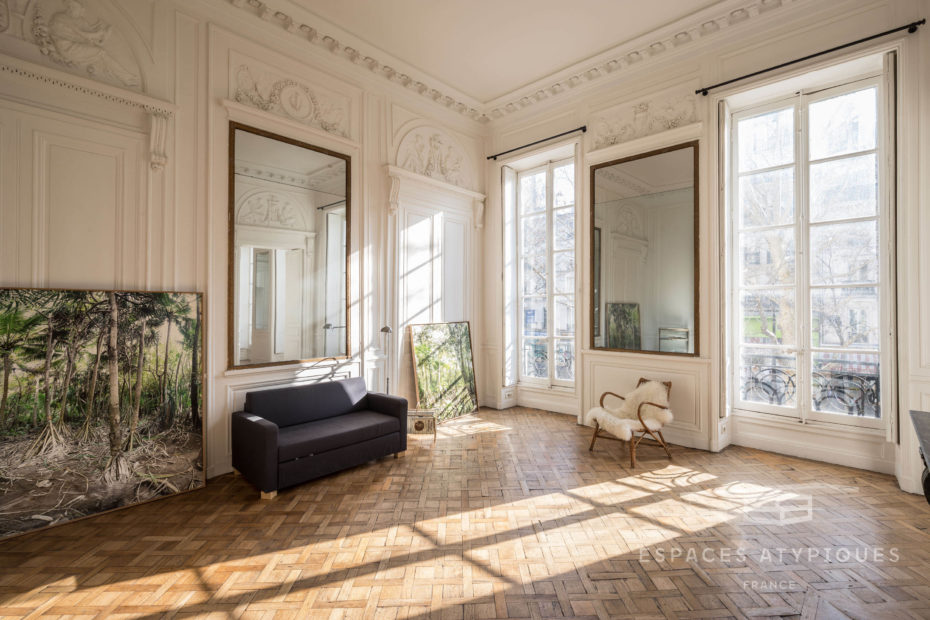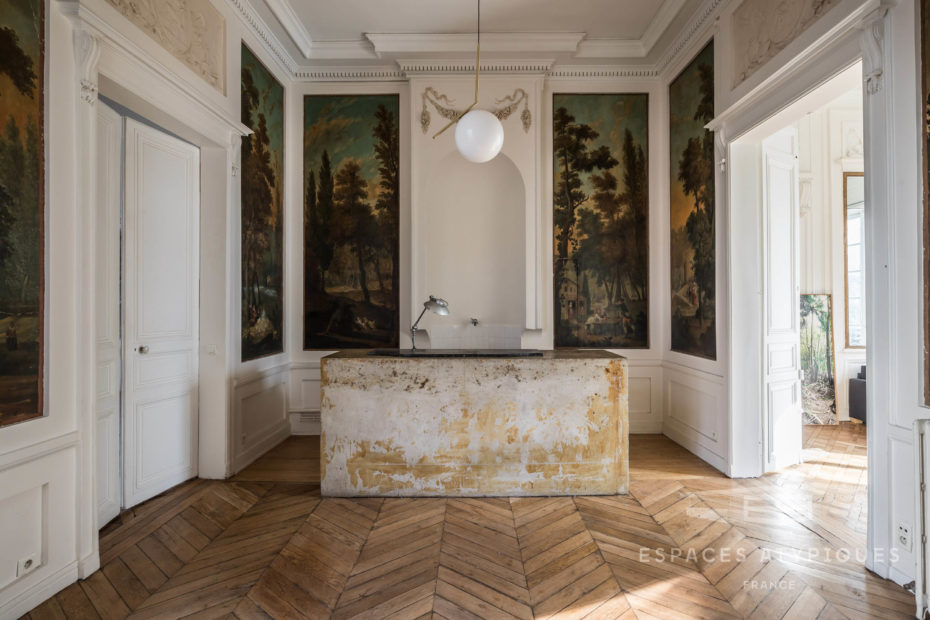 Asking 1 690 000 €  for 143 m² with 4m30 high ceilings.
4. An Old Carpetmaker's Studio next to Place des Vosges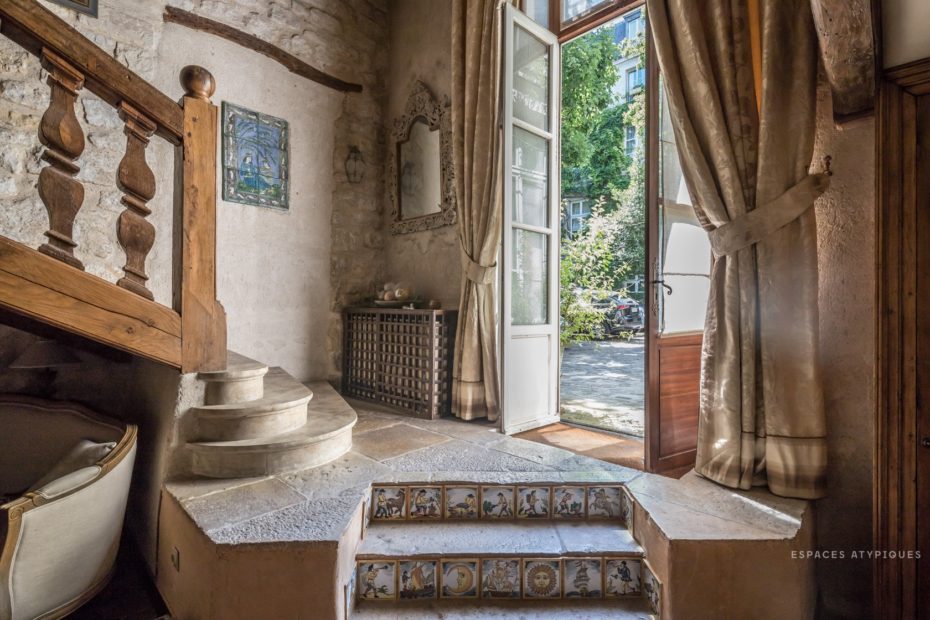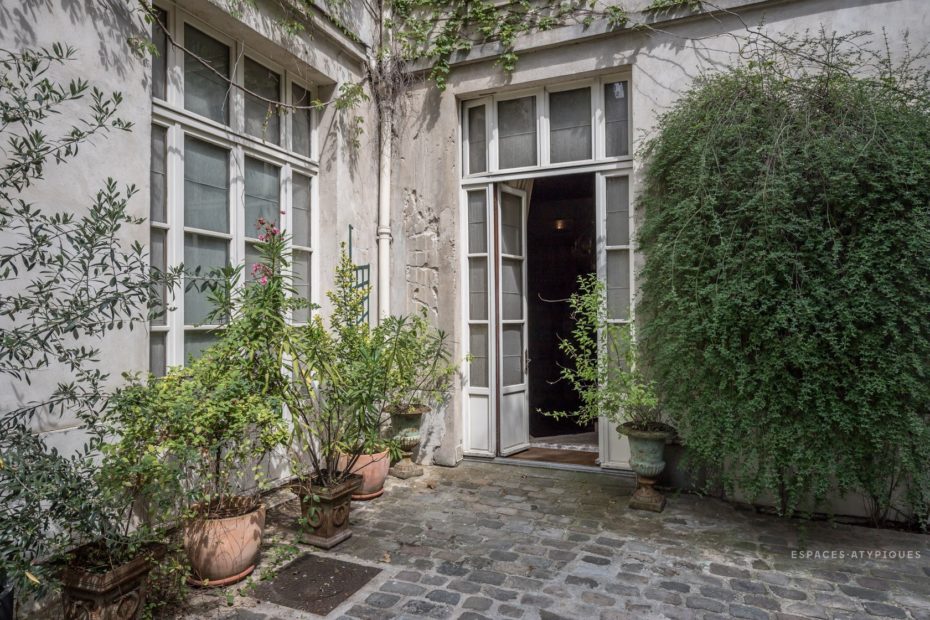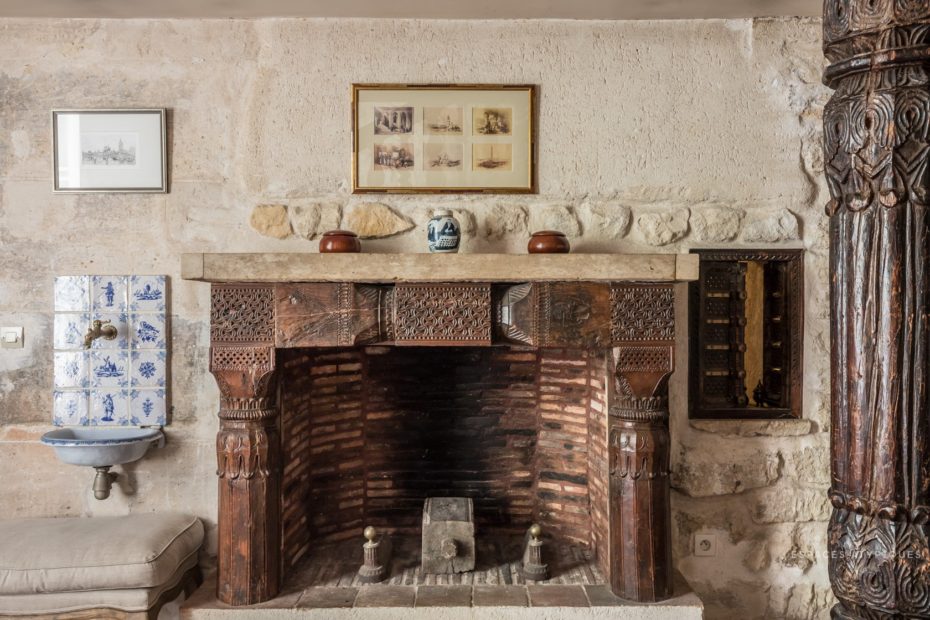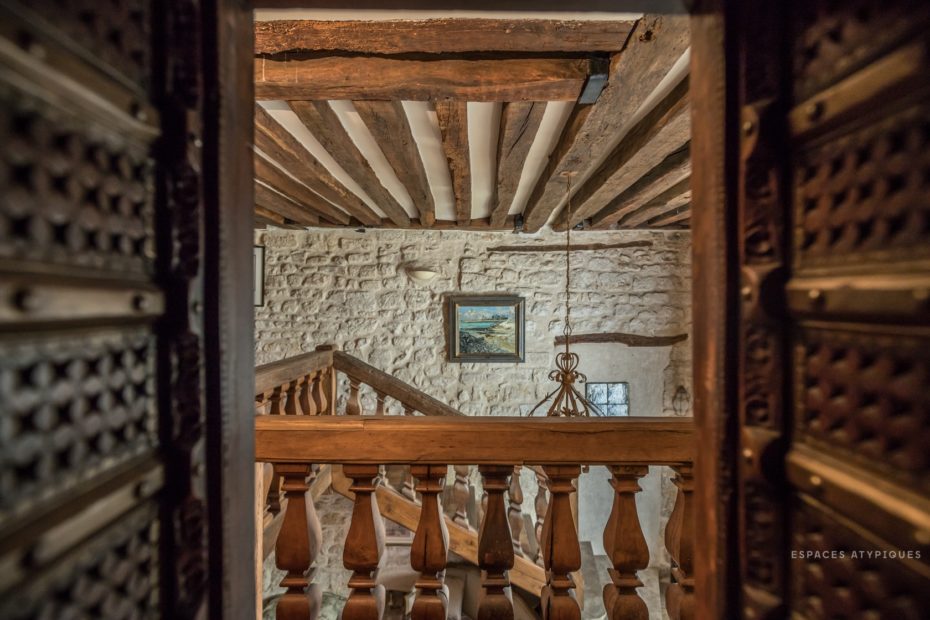 Asking 1 180 000 €  for 119 m².
5. Houseboat opposite the Louvre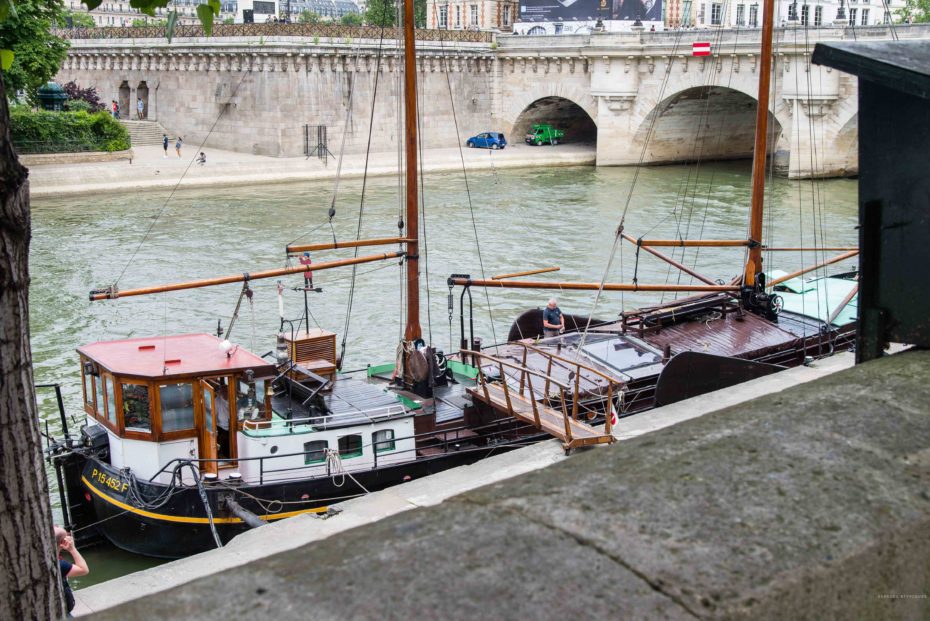 Need we say more?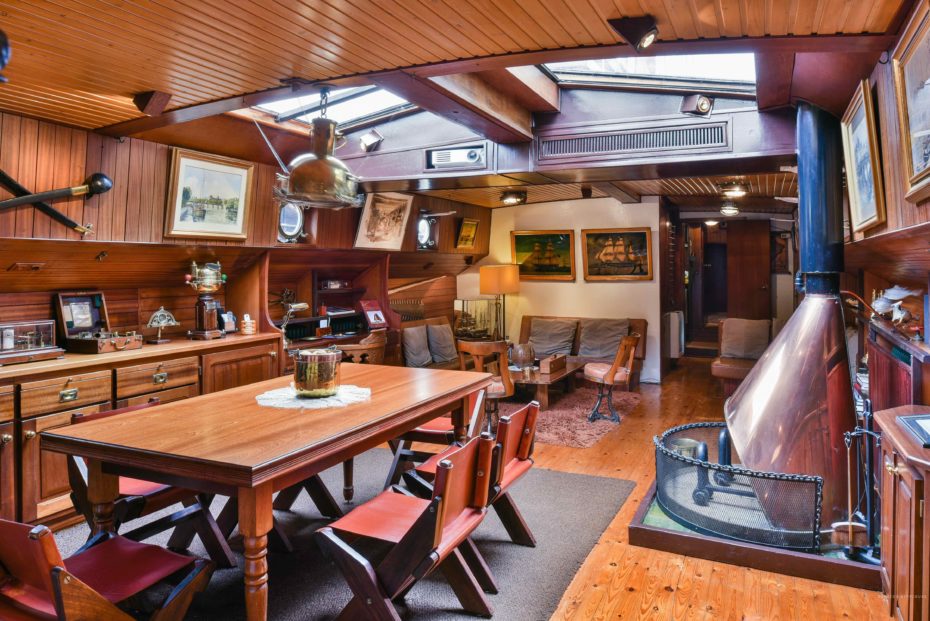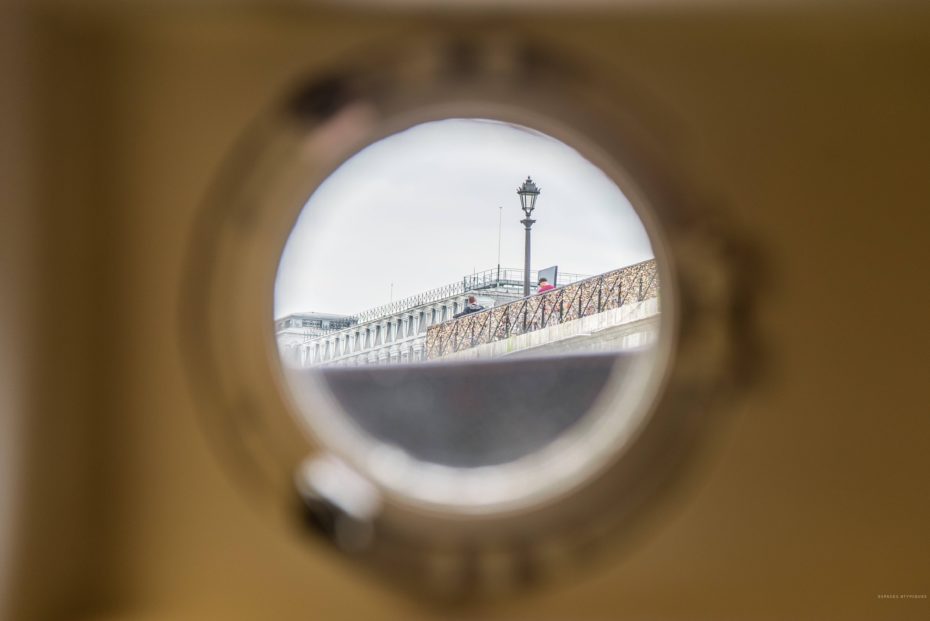 Asking 1 050 000 for €  94 m² – and a 1500 euro free for the parking spot per trimester.
6. Artists Loft with a blank canvas in the Heart of the City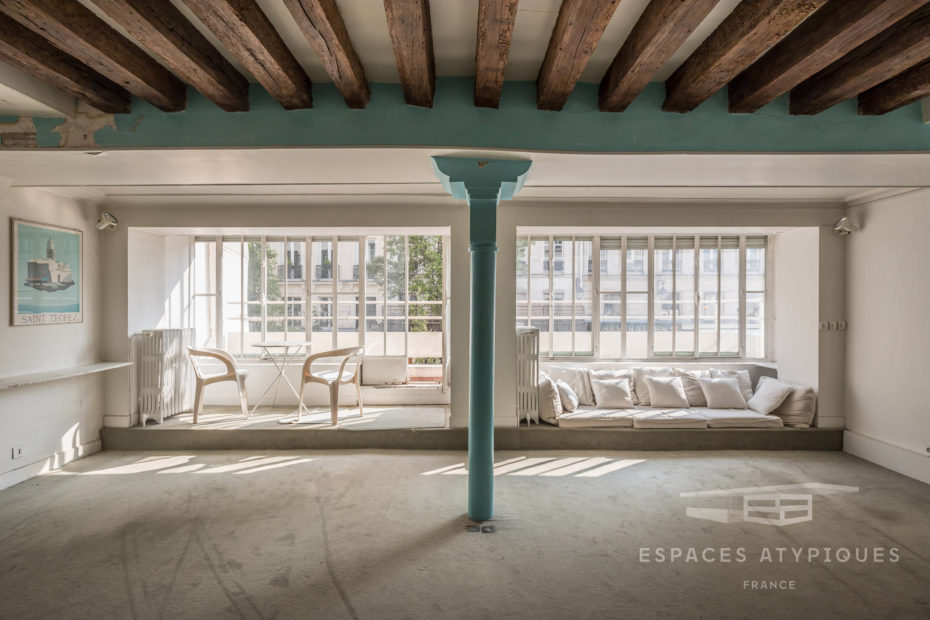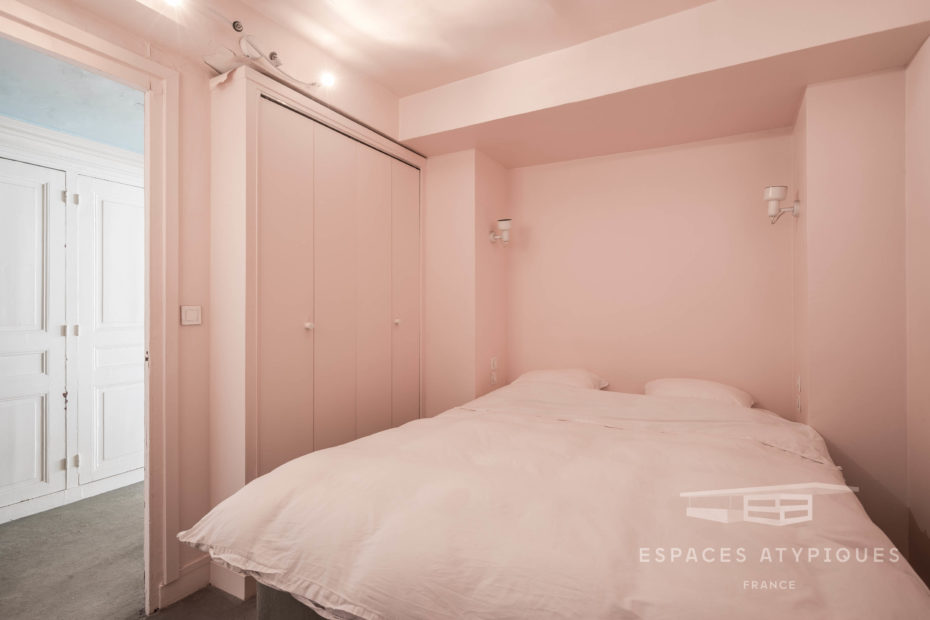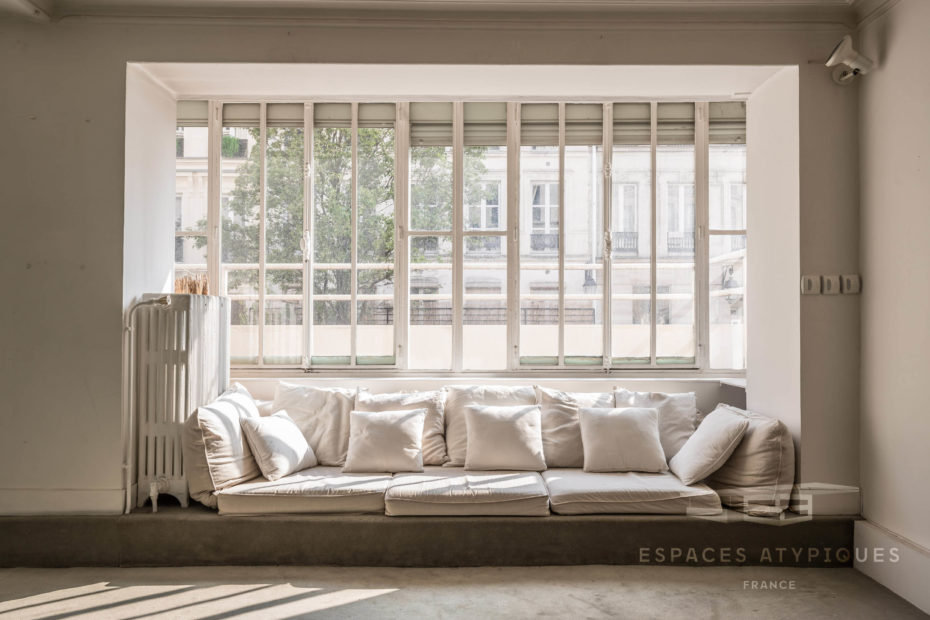 Asking 840 000 € for  69 m².
7. A Neogothic Triplex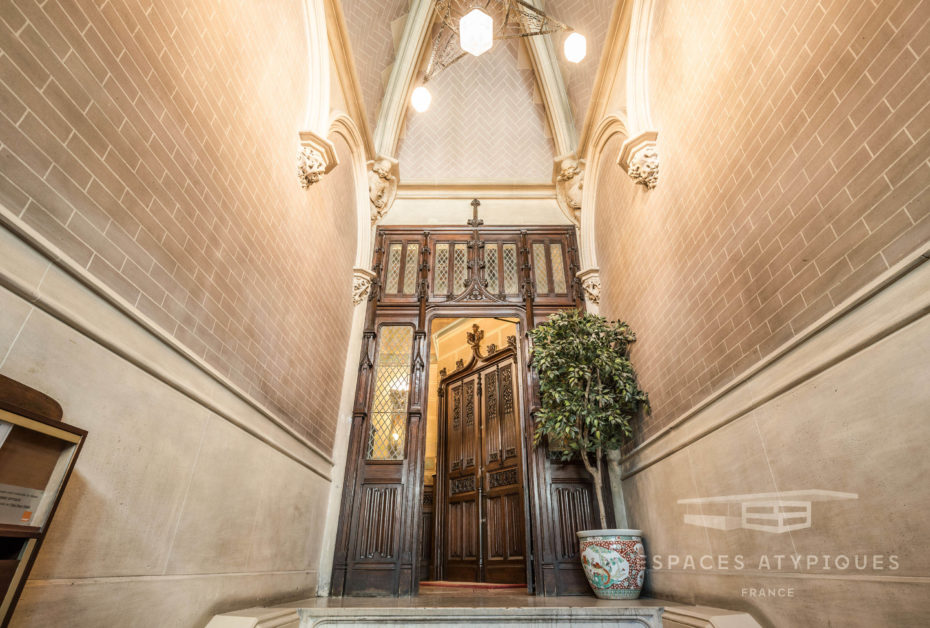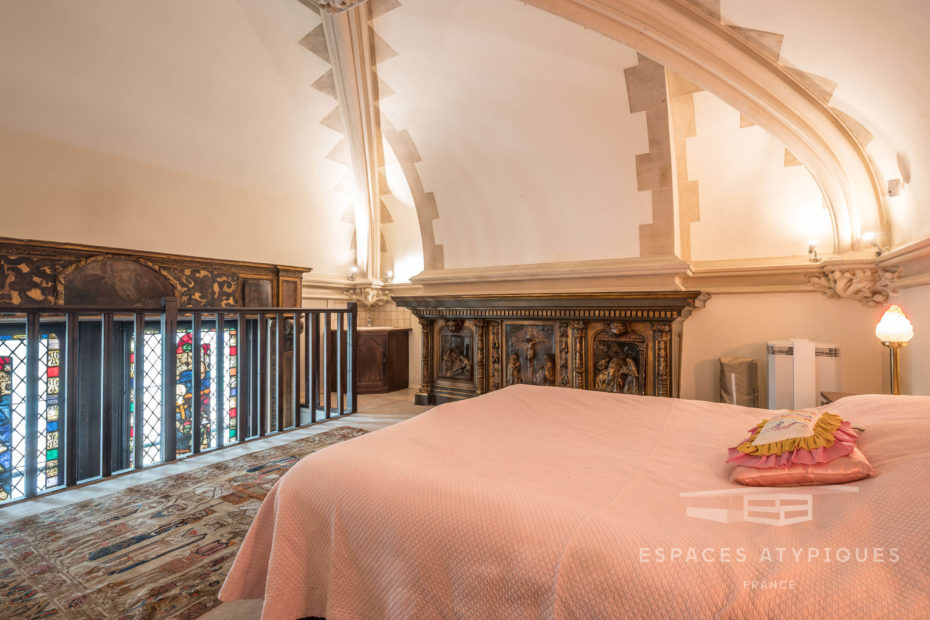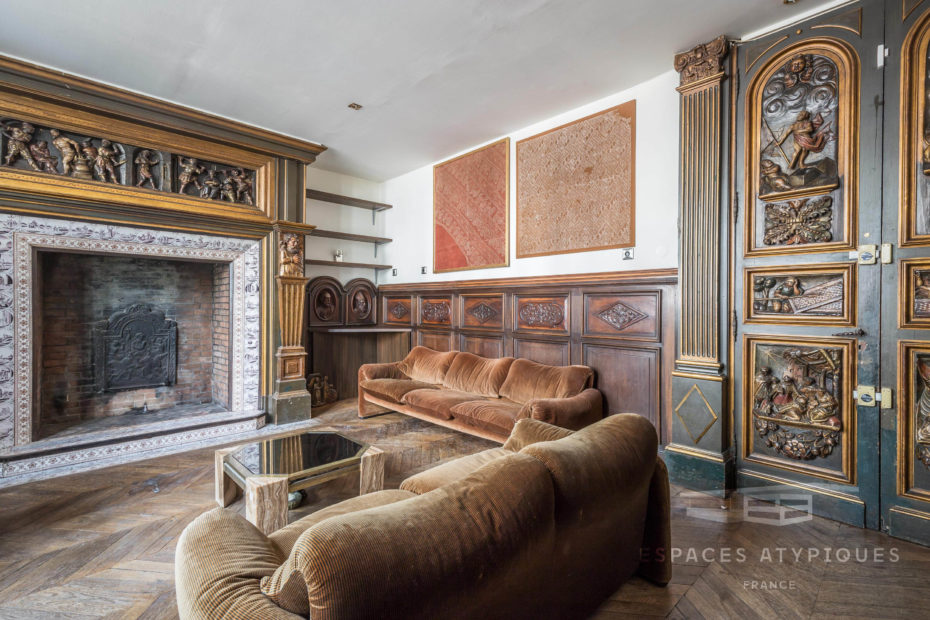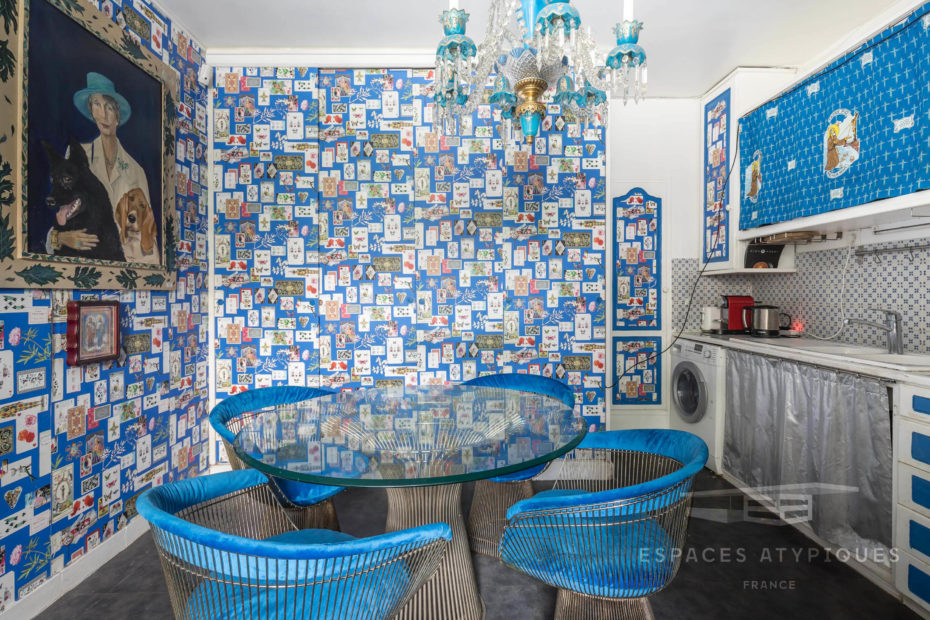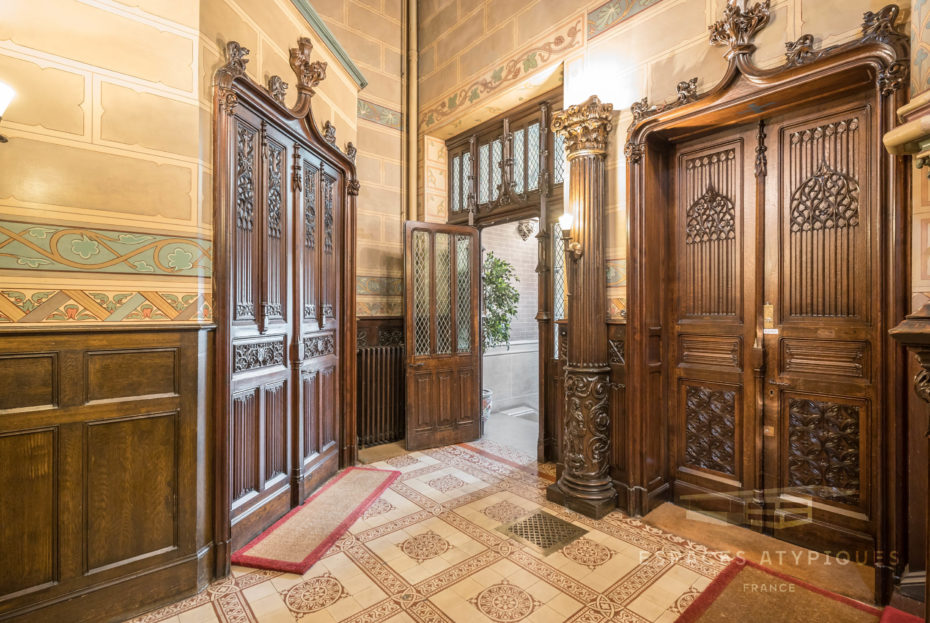 Built in 1900, asking 1 085 000 € for 70 m² in the 17th arrondissement.
8. An authentic Art Gallery in Pigalle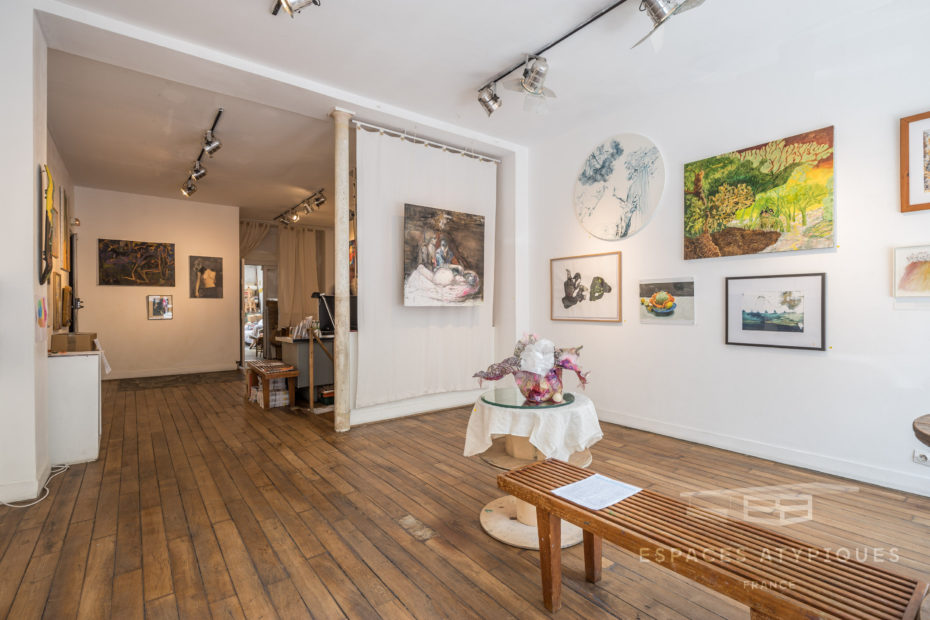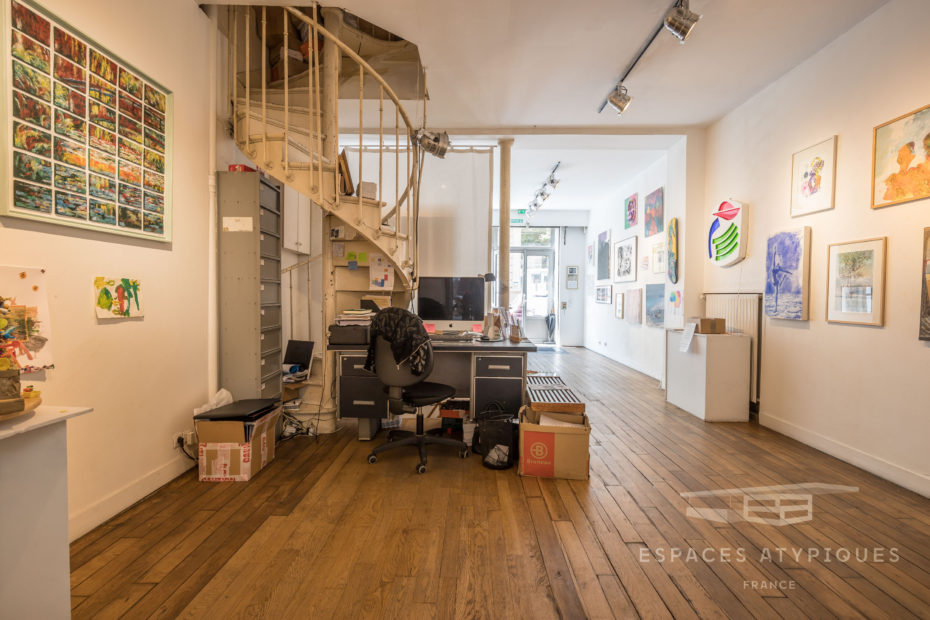 Asking 1 715 000 € for 183 m²
9. A Glass Loft in Montmartre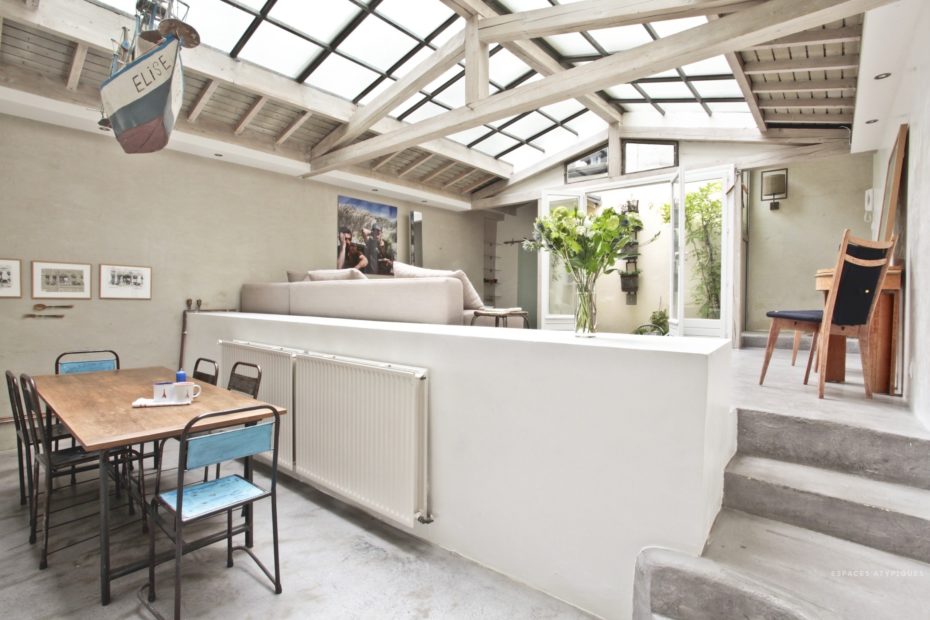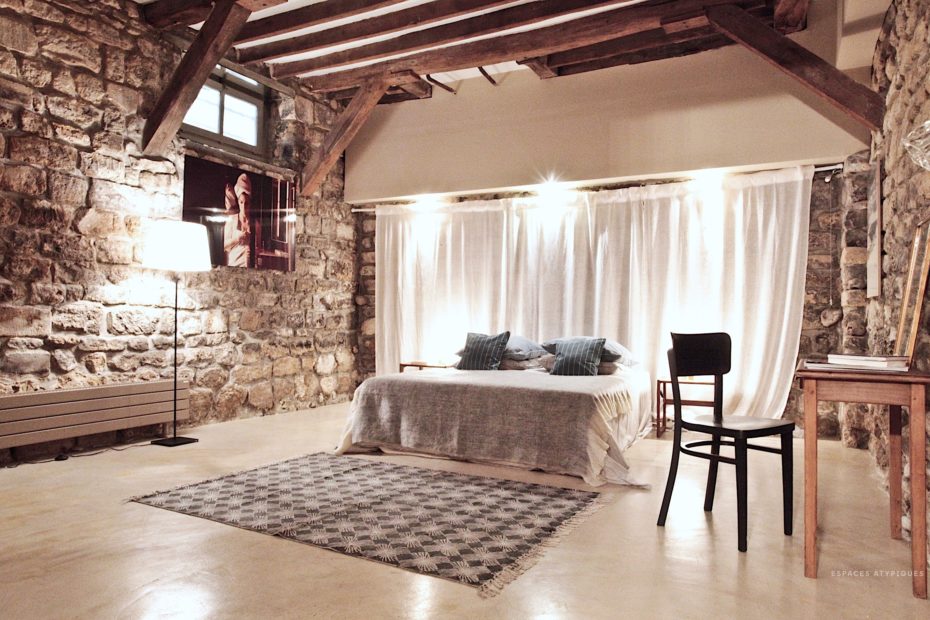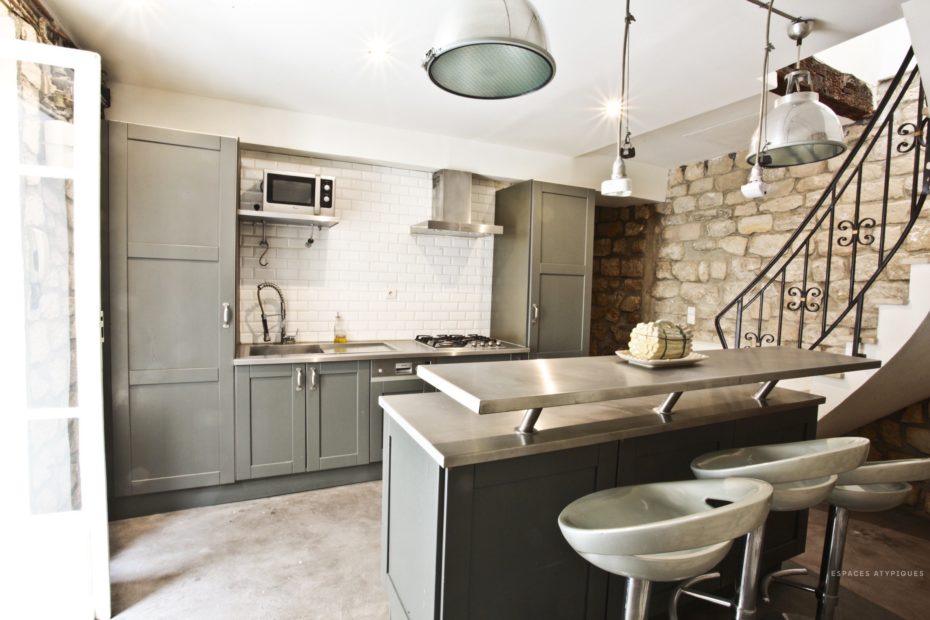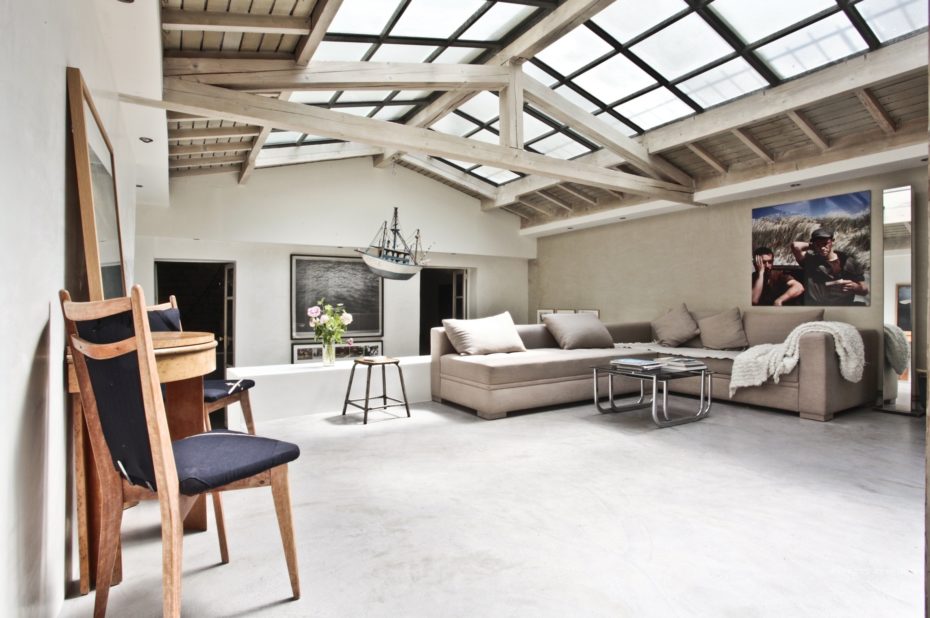 Asking 1 150 000 € for 131 m²
10. An Old Leather Studio in the Marais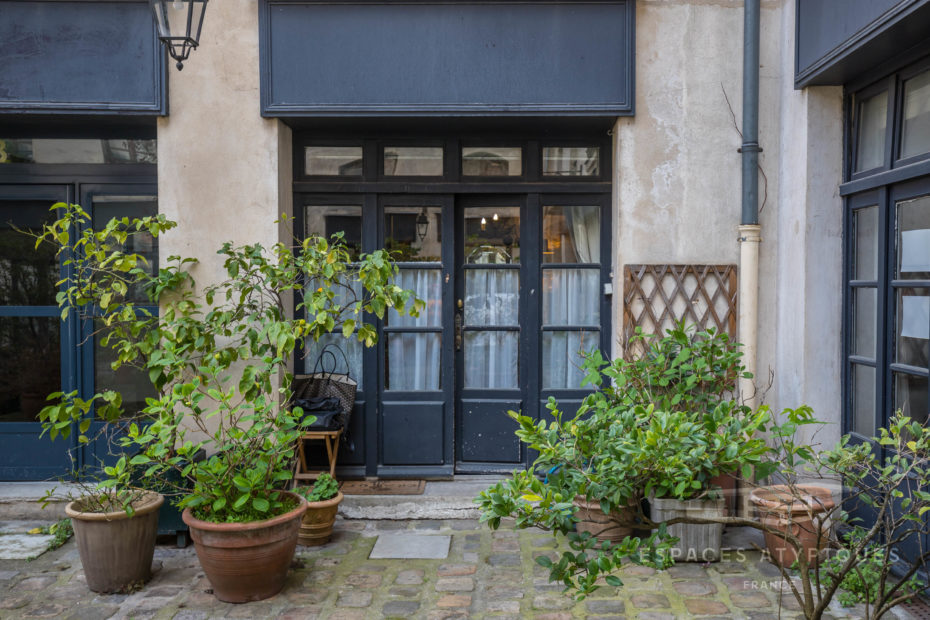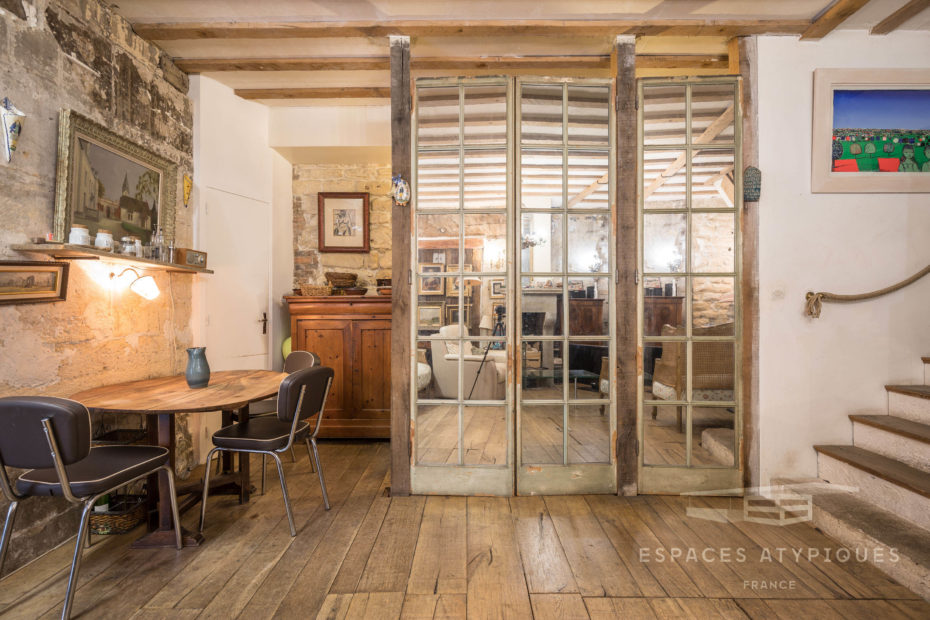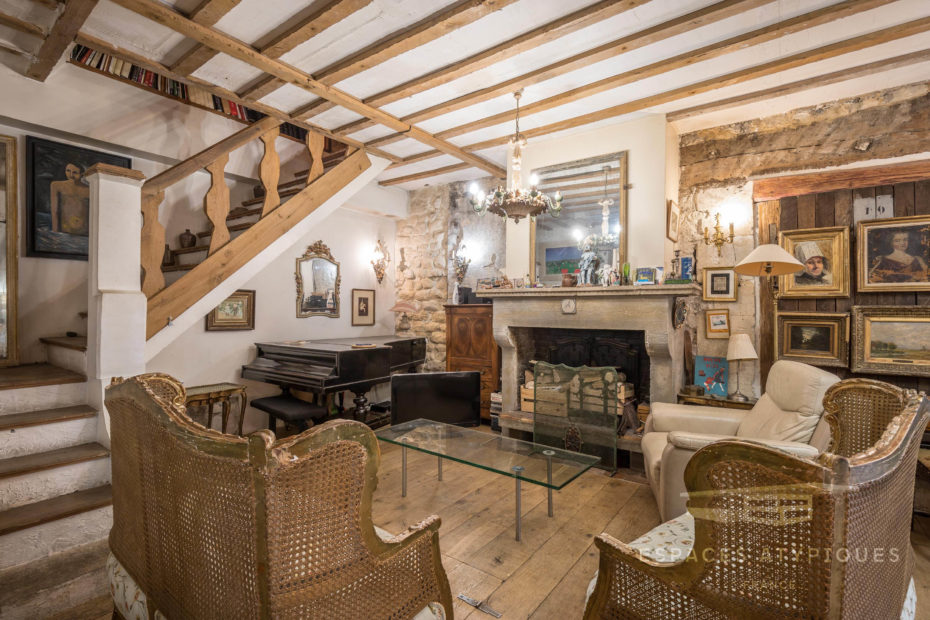 Asking 1 250 000 € for 141 m²
Bonus: An Antiques Market House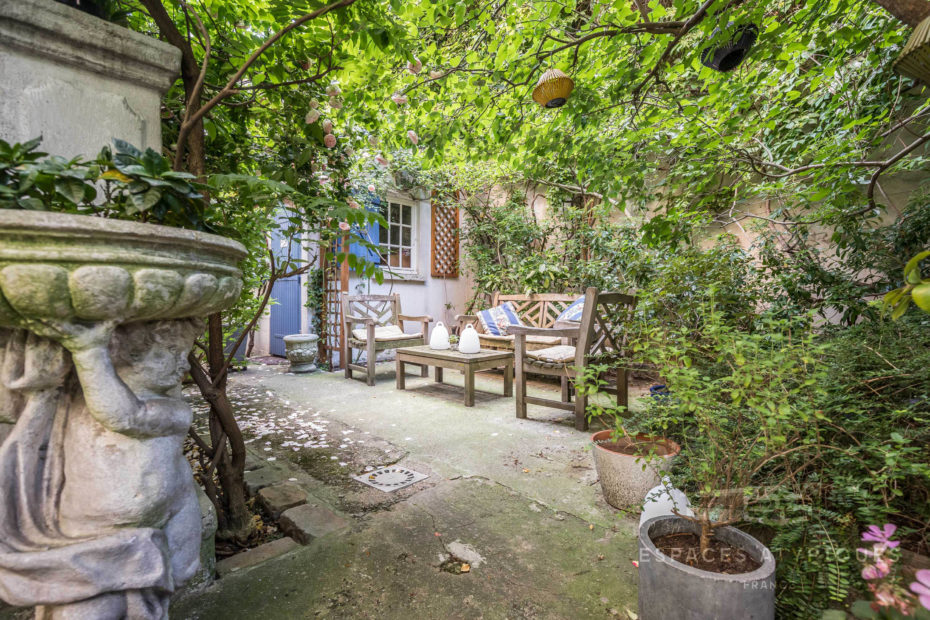 Located right next to the legendary Paris Puces (flea market), this leafy 1930s dream cottage belongs to a local antiques dealer.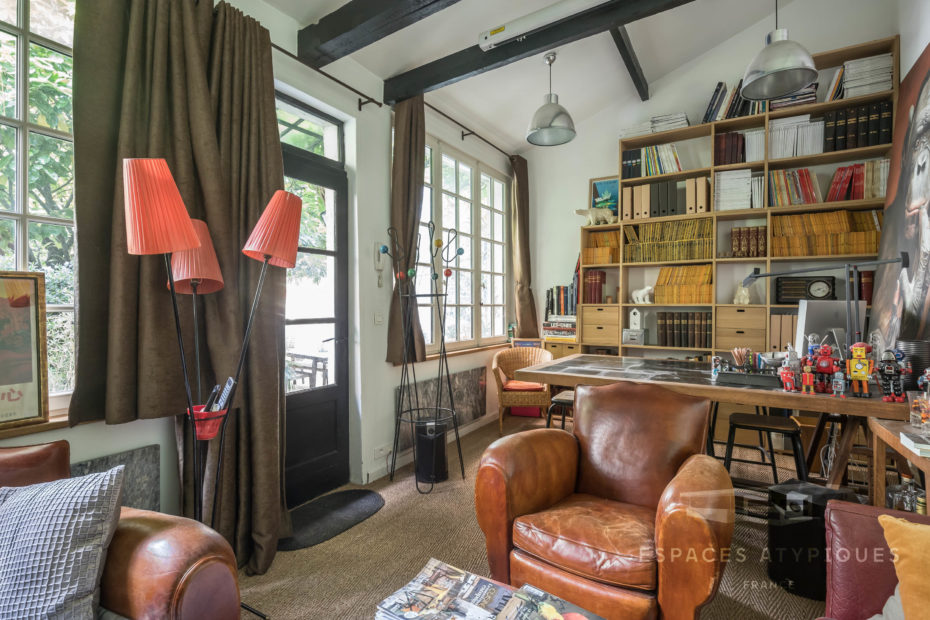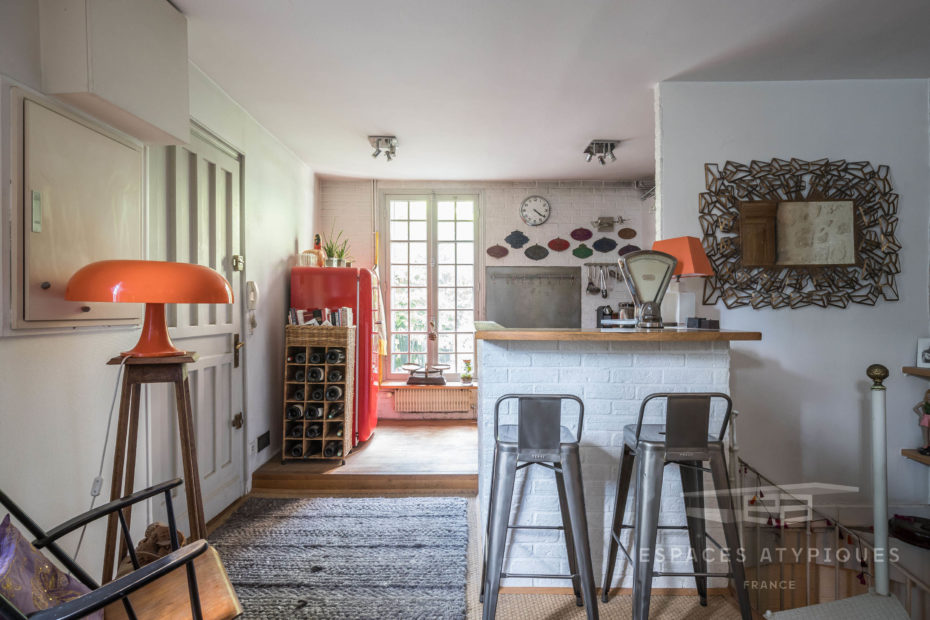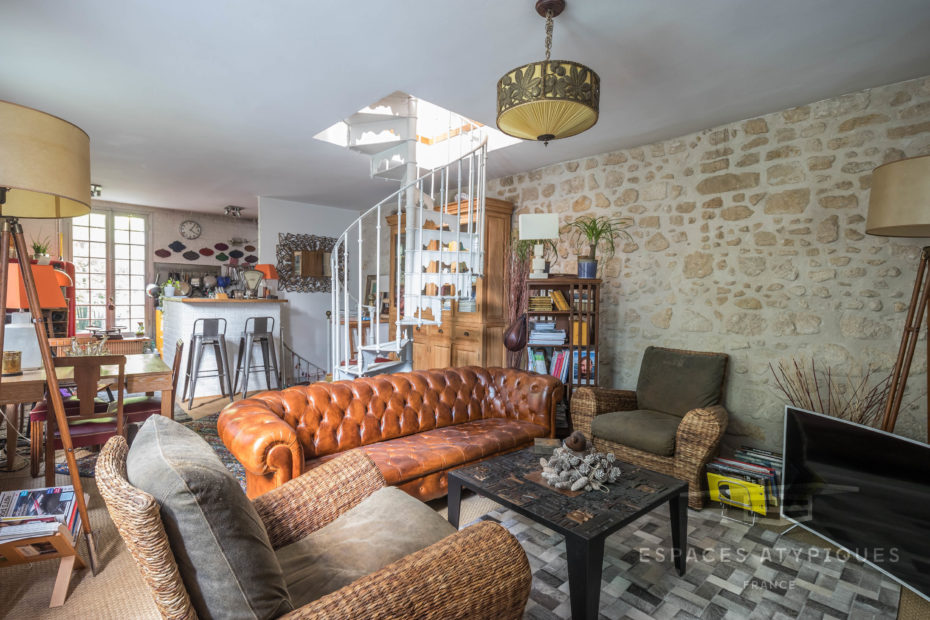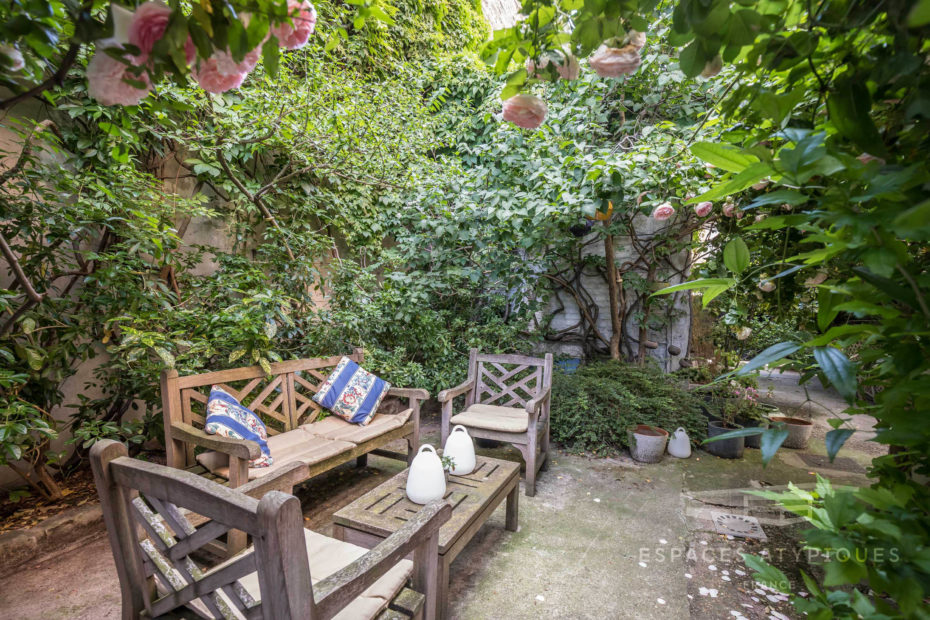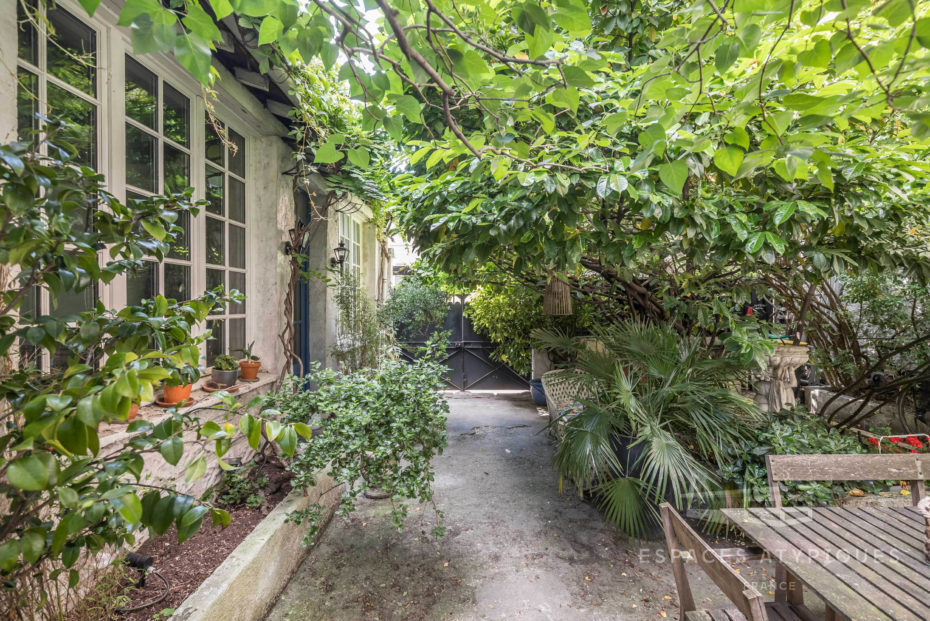 Asking 1 099 000 € for 150m2