On these dark winter nights, is there anywhere else you'd rather escape to than Paris? In a time machine no less…
1. Monpti (1957)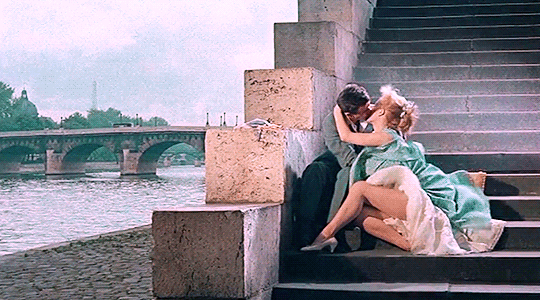 Starring an adorable young Romy Schneider, this is an often overlooked film for Parisphiles who can't resist gorgeous streets scenes of the city in the 1950s. Many of the sights and sounds of this 1957 West German movie were shot on location using a concealed camera to capture le vrai Paris.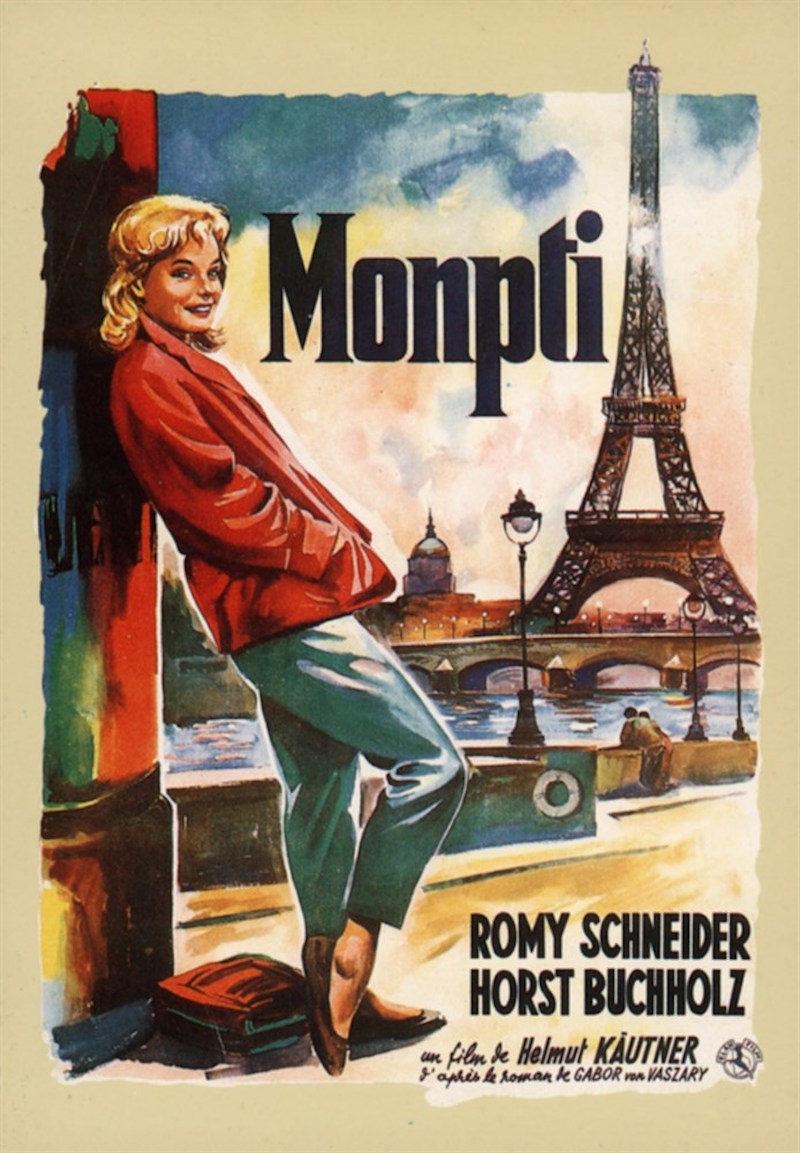 Boy meets girl in a park, she calls him "Monpti" ("my little one") and they fall in love. Anne-Claire claims to come from a wealthy family, but Monpti finds out that she actually comes from poor circumstances. At the same time, the story of a second couple is told, whose relationship stands in stark contrast to the main story.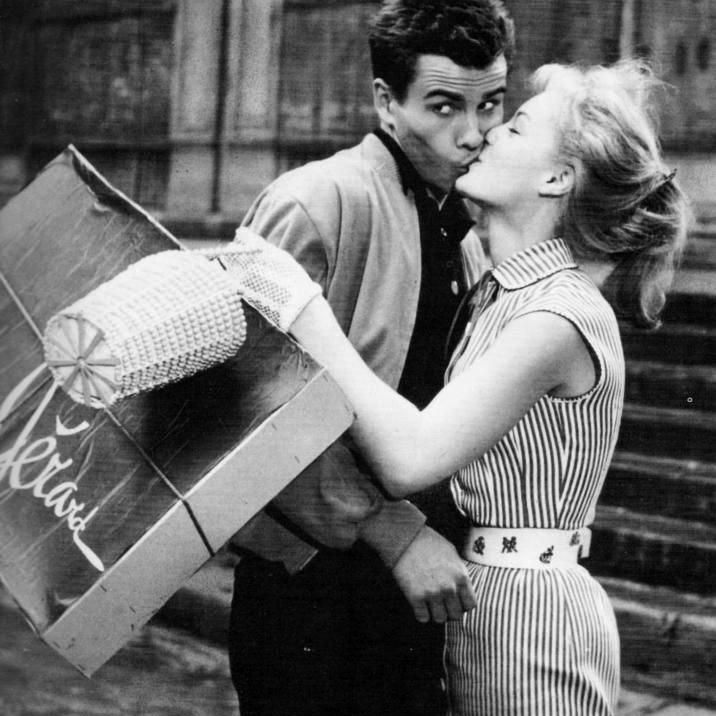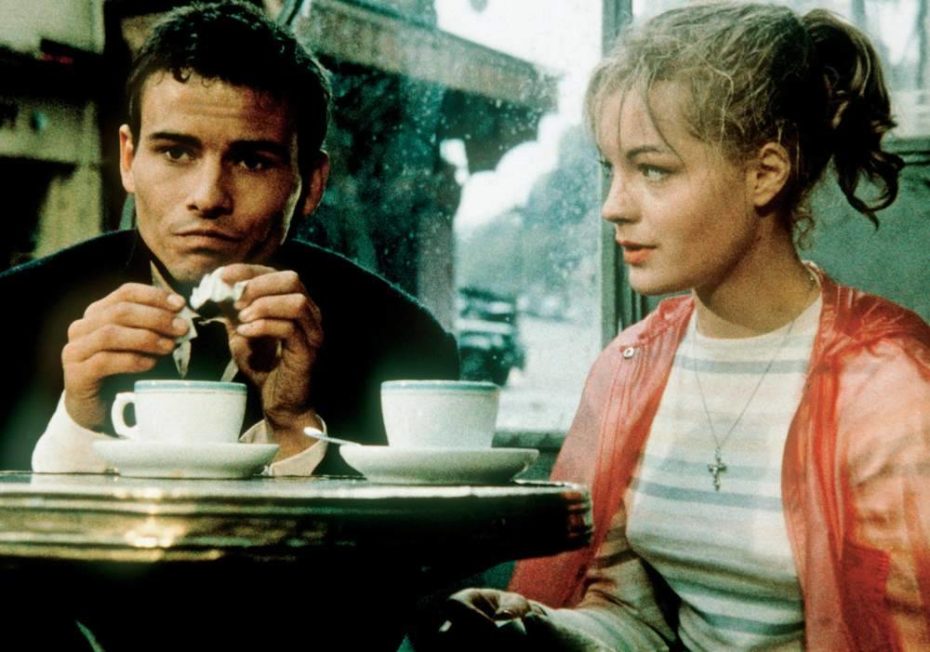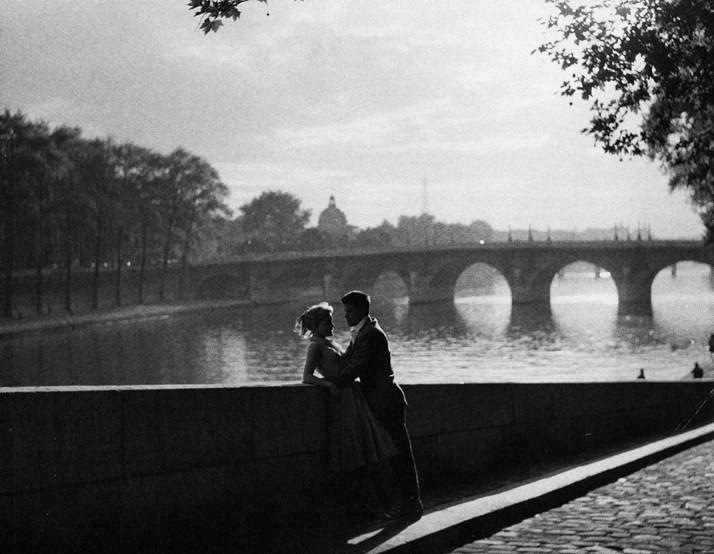 The film is in German and proves tricky to find on streaming services, but we did find it uploaded onto Youtube with English subtitles.
2. Modigliani (2004)
A film biopic made in 2004 about the artist Modigliani, starring Andy Garcia (swoon). Now you may recall the story about the Paris Time Capsule Apartment here on MessyNessyChic in which one of the Italian's paintings was discovered along with love letters from him to the lady of the abandoned apartment, his mistress. Now I'm not saying there will be any reference to our story with Mrs. De Florian and her time capsule apartment but I certainly thing this is a movie for the weekend worth seeking out, if not just for the Parisian scenery.
And here is a scene with Andy Garcia as Modigliani dancing on the wet cobblestone streets of Paris at night to Edith Piaf:
Available to watch on Amazon.
3. Belle Epoque

How do you re-capture a lost love you go back to the beginning. In this movie, a man who has lost touch with his life and wife, gets a second chance to re-live the best time of his life. Victor gets to re-visit the time in the 70s when he first met and fell in love with his wife. We get to see two of French cinema's finest actors fight, fall out and back into love with each other in this delightful romantic romp.
Watch it on Amazon.
4. Funny Face (1957)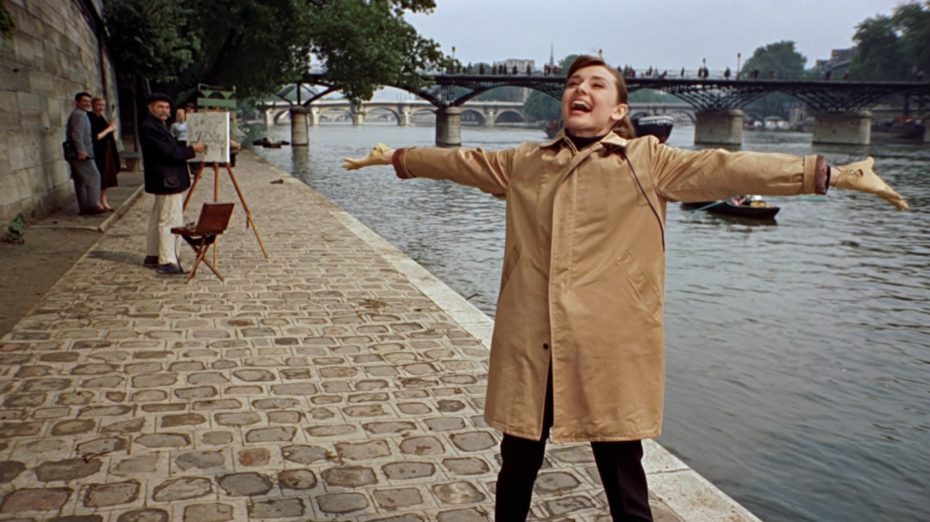 The 1957 Gershwin musical starring Audrey Hepburn and Fred Astaire. New-York fashion photographer, played by Astaire, sets out to find a "new face" for the high fashion magazine Quality and soon enough discovers Audrey Hepburn working as a bookstore clerk in Greenwich village, of course! He promptly whisks her off to the city of light to transform her into fashion's next big thing, giving us a technicolor tour of 1960s Paris.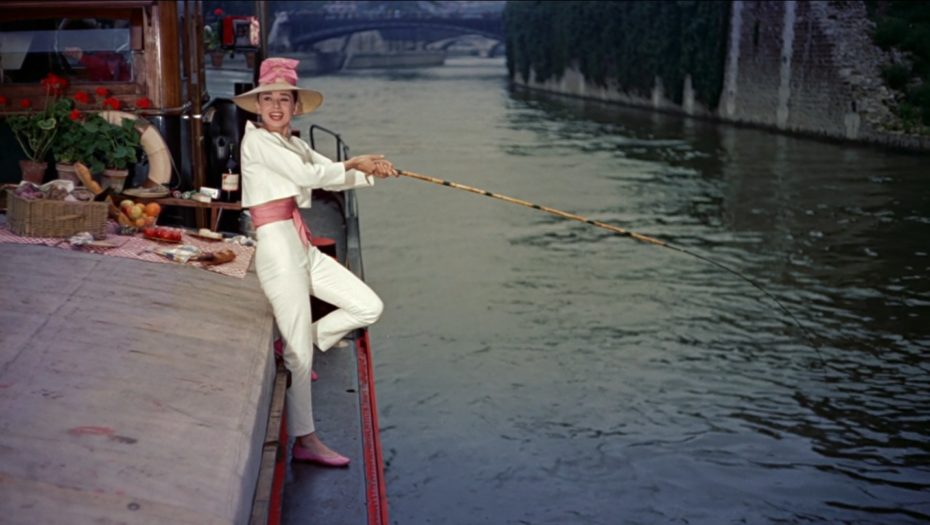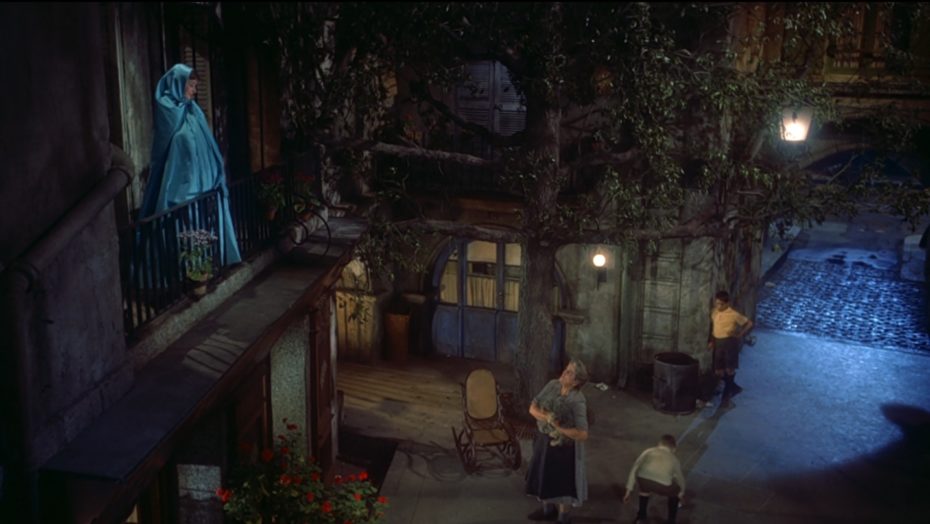 Watch it on Amazon Prime.
5. Gainsbourg: A Heroic Life (2012)
What was it about Serge Gainsbourg that he managed to seduce some of the worlds most beautiful women? He's basically the French John Lennon and seduced two of the most beautiful and iconic actresses: Bardot and Birkin. Gainsbourg: A Heroic Life is a French language Serge Gainsbourg biopic set in 1960s Paris, available to watch on Amazon Prime.

6. The Dreamers (2003)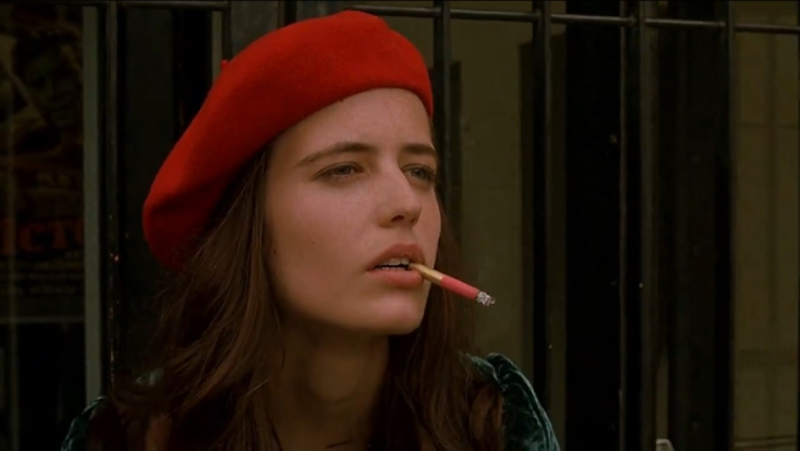 Eva Green is serving endless French girl style in this sexy Bertolucci film set in Paris during the 1968 student riots. It's a beautiful film about young people, their dreams and their inevitable distance from their parents.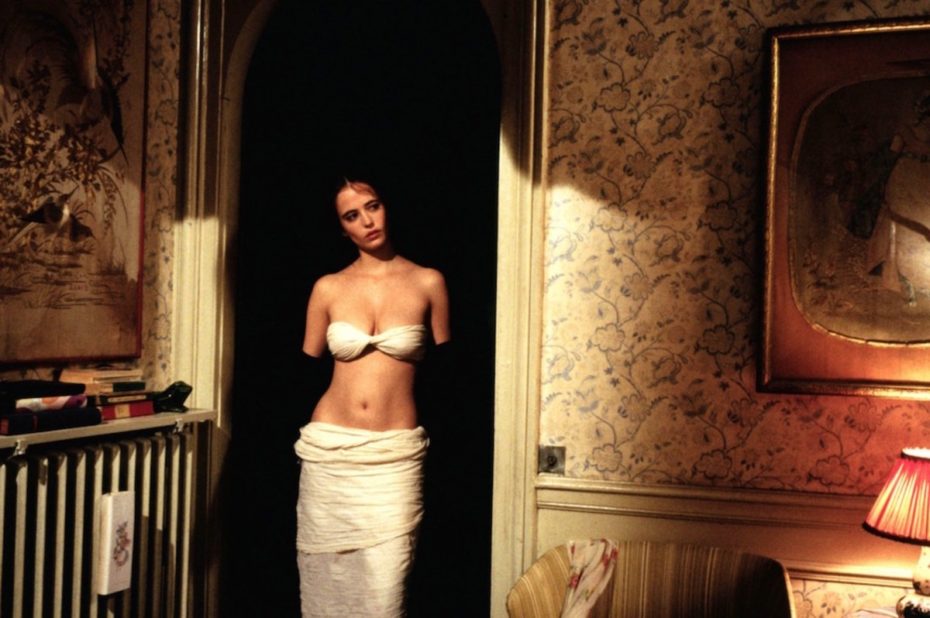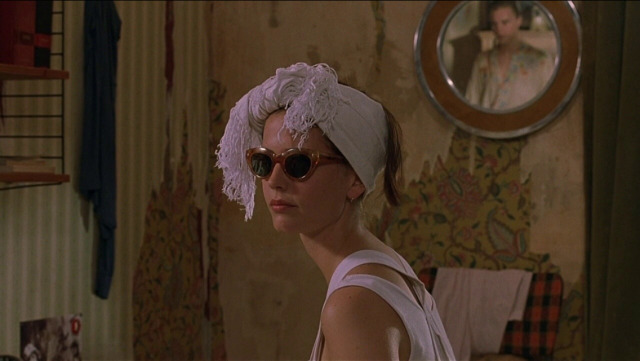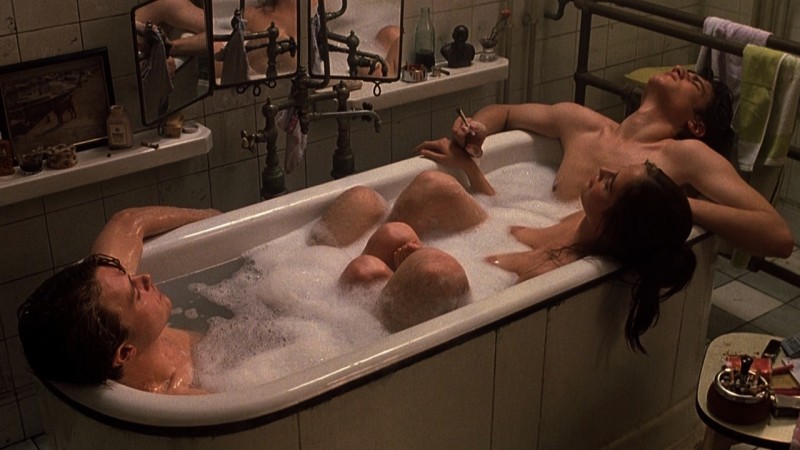 Available to watch on Amazon.
7. Hugo (2011)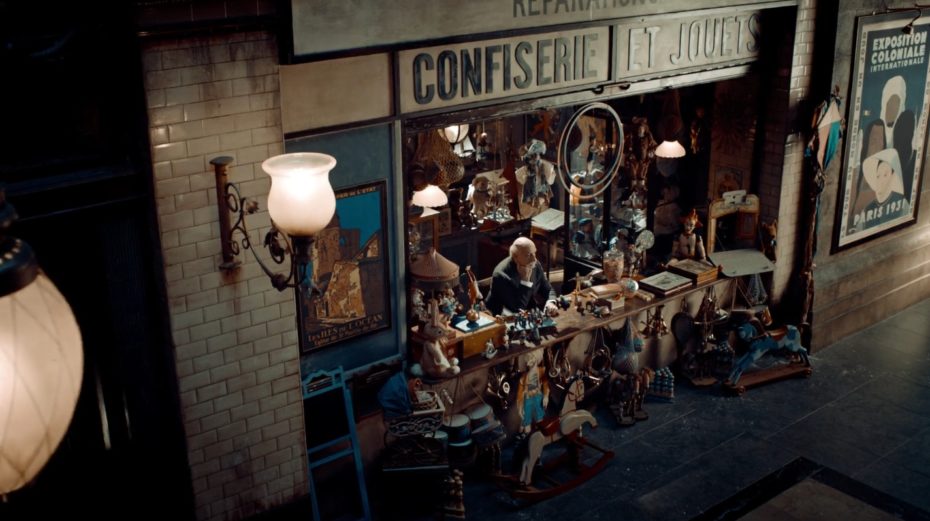 The Martin Scorcese film, Hugo, belly flopped at the box office in 2011 and might consider it a kids film, but I simply lost myself in Hugo's rich colours, the artwork, set design, the costumes and all the wonderful little details that brought 1930s Paris to life on screen.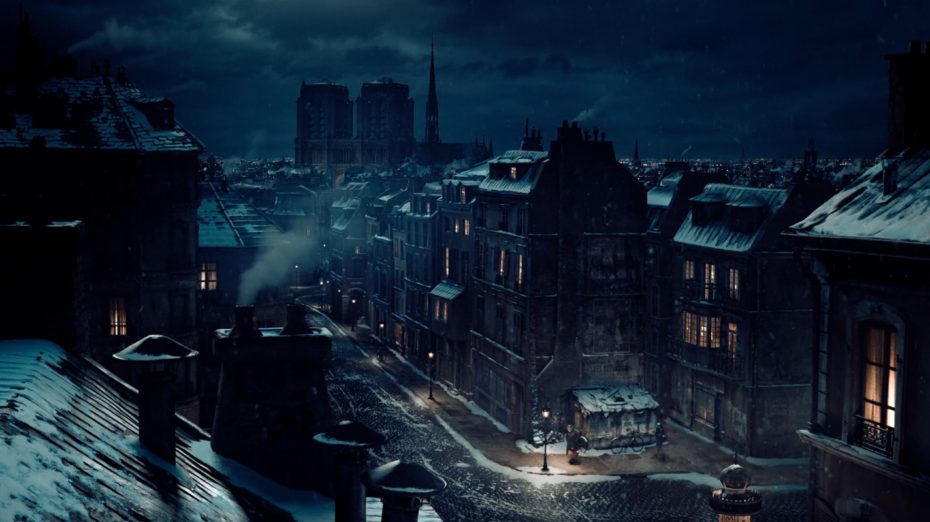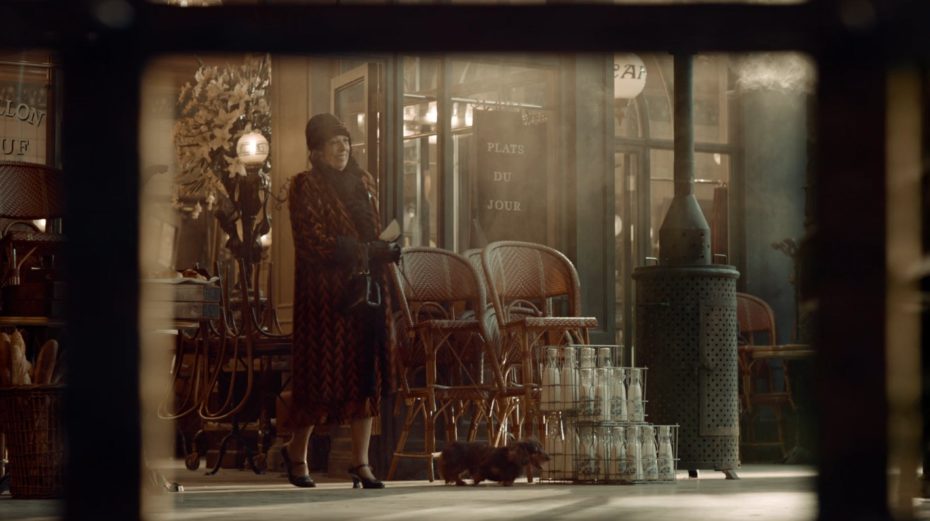 Based on the true life story of George Méliès, a pioneering French filmmaker who tragically lost so much of his work during the war when his films were melted down for silver content and to make boot heels for shoes, the film is an ode to a re-discovered legend of cinematic history. We find Méliès, forgotten and broken, destined to make a meager living as a candy and toy salesman at the Montparnasse station in Paris, until he meets a young and curious orphan by the name of Hugo…
Watch it on Amazon/ Netflix.
8. The Last Time I saw Paris (1954)
Starring Elizabeth Taylor, the movie "The Last Time I Saw Paris" accidentally entered the public domain 10 years early because its copyright notice used Roman numerals improperly: it came out in 1954 (MCMLIV), but there was an extra X in the notice, so it was mistakenly assumed that it came out in 1944 (MCMXLIV). And that of course means that you can watch it in its entirety on Youtube
9. Yves Saint Laurent (2014)
The very talented breakout star Pierre Niney plays Yves as he takes over from Christan Dior at 21 years old in Paris in this French language biopic.
Available to watch on Amazon here.
10. Julie and Julia (2009)
Stuck-in-a-rut New Yorker Julie challenges herself to cook 524 Julia Child's recipes in a year. Her story intertwines with the story of Julia trying to make it in Paris in the 1950s, brilliantly portrayed as always, by Meryl Streep. Watch it on Netflix.
Other honourable/ obvious mentions:
A Little Chaos – not technically set in Paris, but Versailles, following a female landscape gardener (Kate Winslet) who is assigned to construct the gardens for the king, 2014. Trailer.
Henry & June – the story of Anais Nin's relationship with Henry Miller and his wife, June set in 1930s Paris. Trailer.
À Bout de Souffle ('Breathless') – French New Wave directed by Jean-Luc Godard, 1960. Trailer
Midnight in Paris – writer goes back in time to meet his heroes, directed by Woody Allen. Trailer
La Vie en Rose – Edith Piaf biopic starring Marion Cotillard, 2011. Trailer
Coco Before Chanel – Coco Chanel biopic staring Audrey Tautou, 2009. Trailer
An American in Paris – Technicolor Hollywood musical starring Gene Kelly, 1951. Trailer
Moulin Rouge – the magical musical set in Montmartre, directed by Baz Luuhrmann, 2001. Trailer
Belle de Jour – bored housewife becomes a part-time sex worker, played by Catherine Deneuve, 1967. Trailer
Made in Paris– girl from New York finds herself in a love triangle in the city of lights, 1966. Trailer
Une femme est une femme (A Woman is a Woman) – Jean-Luc Godard's first colour film, starring Anna Karina, 1961. Trailer
Find hundreds more time travelling & Francophile film recommendations in our Keyholder's Movie House, available exclusively in The Vault.