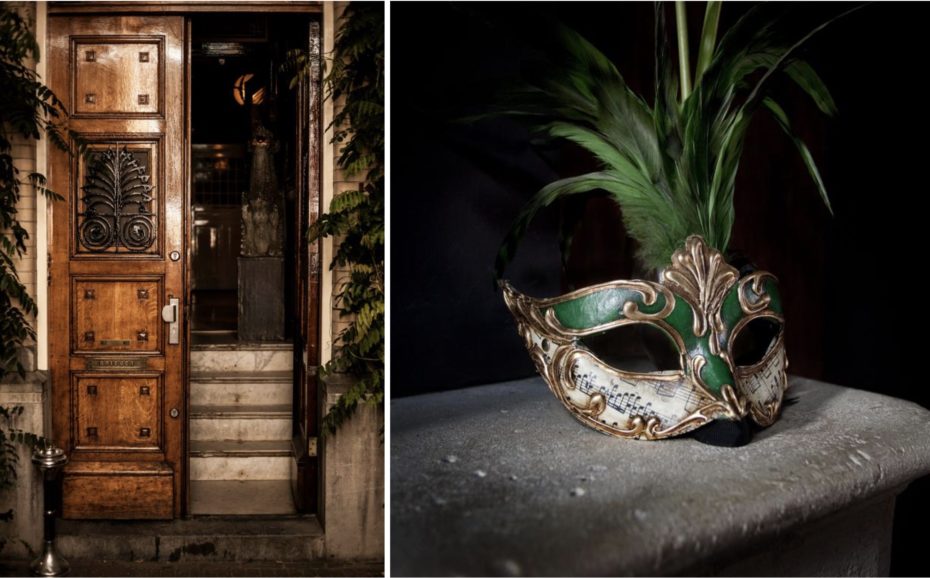 You'd have to be searching for something peculiar to stumble across the Mayer Manor. Luckily, it seems you and I are always in search of something peculiar. Originally a 15th century monastery, later occupied by a wealthy tobacco merchant of the 19th century, the four-storey mansion is tucked away behind a canal in the red light district. By day it goes by the "Mayer Manor", by night, it becomes a curious Theatrum Vitae, where Amsterdam's eccentrics and bohemians play after dark, where absurdist subcultures are celebrated, and if you're game, where Eyes Wide Shut fantasies can become a reality…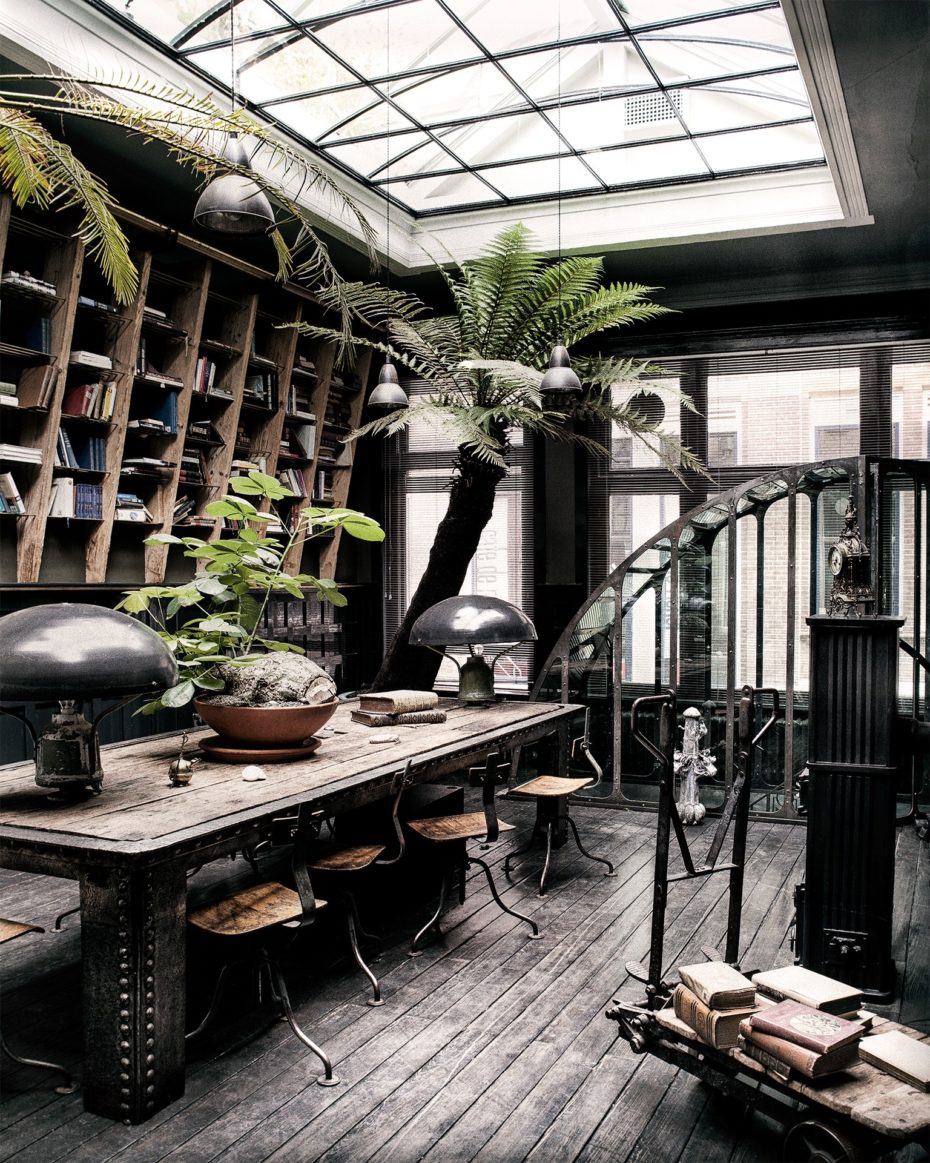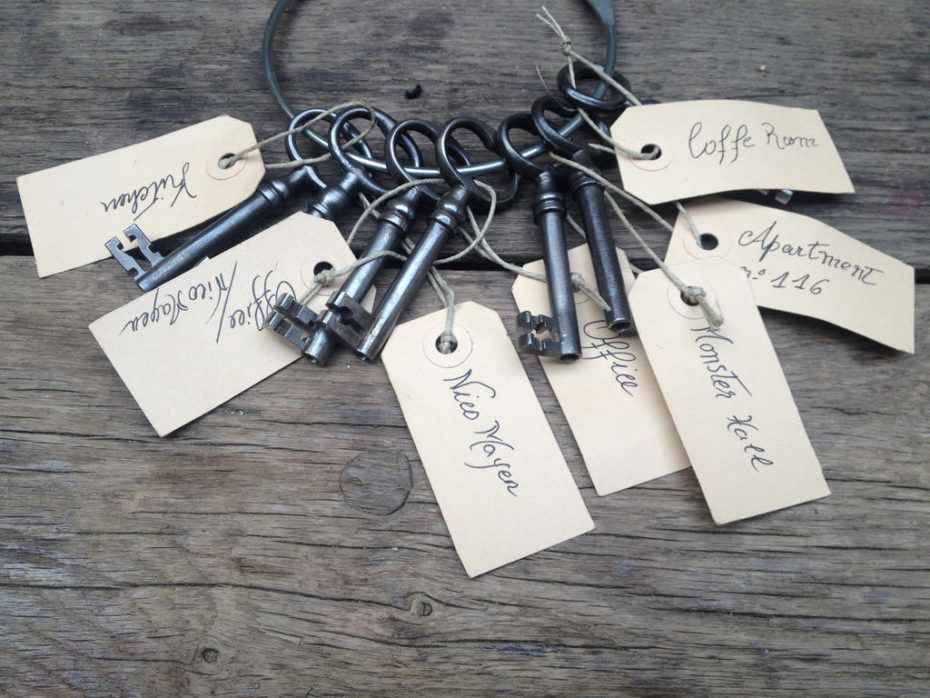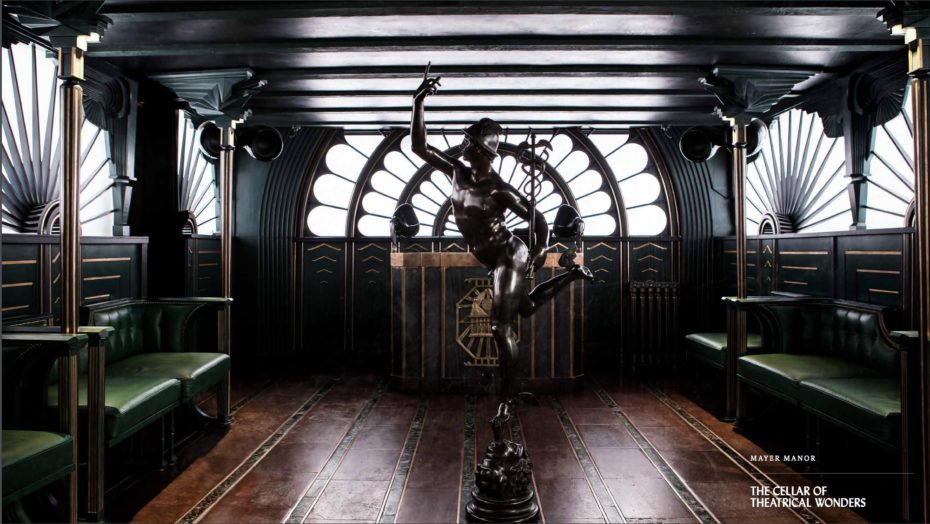 A veritable house of mystery fit for Oscar Wilde, with rooms given names like "the cellar of theatrical wonders" and "the monster room", every inch of this place is a fantastical scene from another time and place. The magnificently restored 500m2 manor includes a botanical library, a hammam, glass skylights, 18th century fireplaces, copper hot-tubs and more…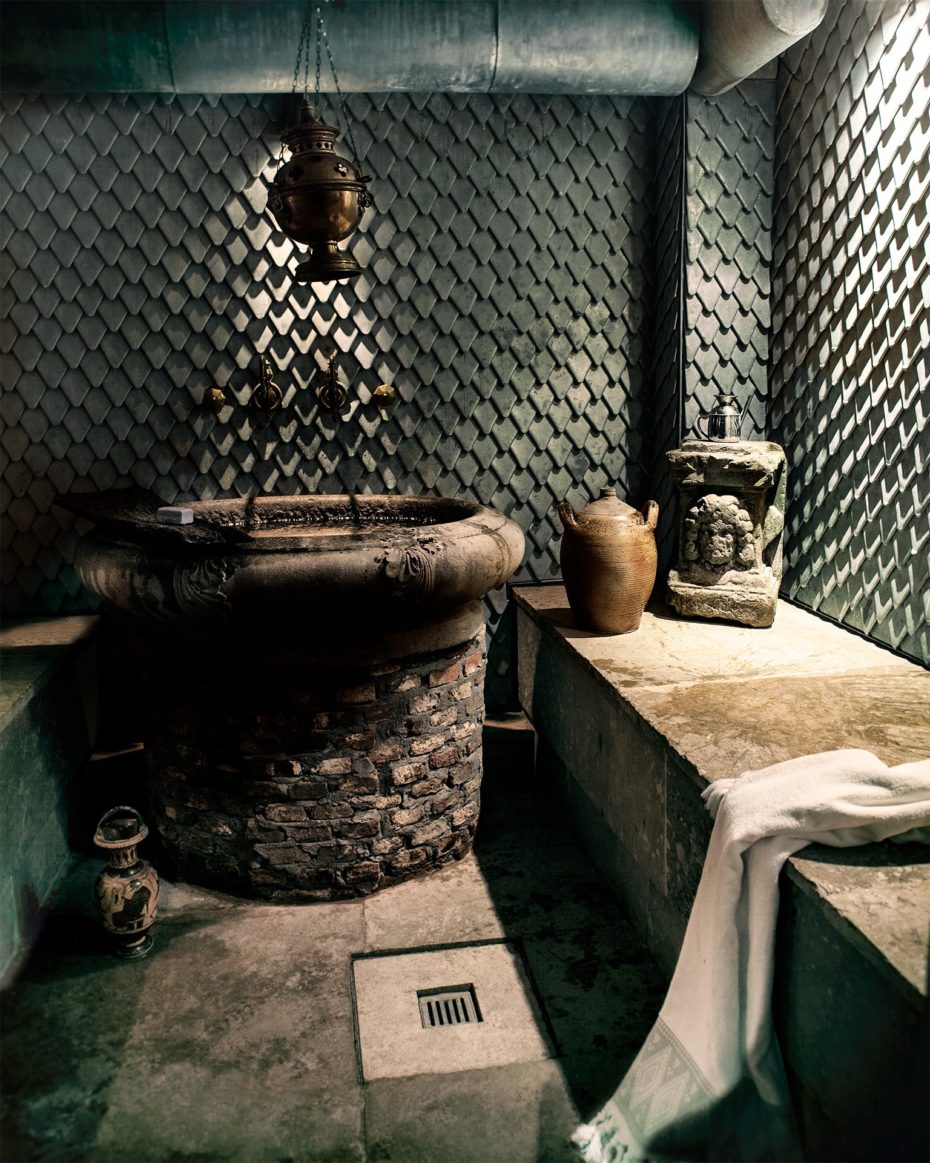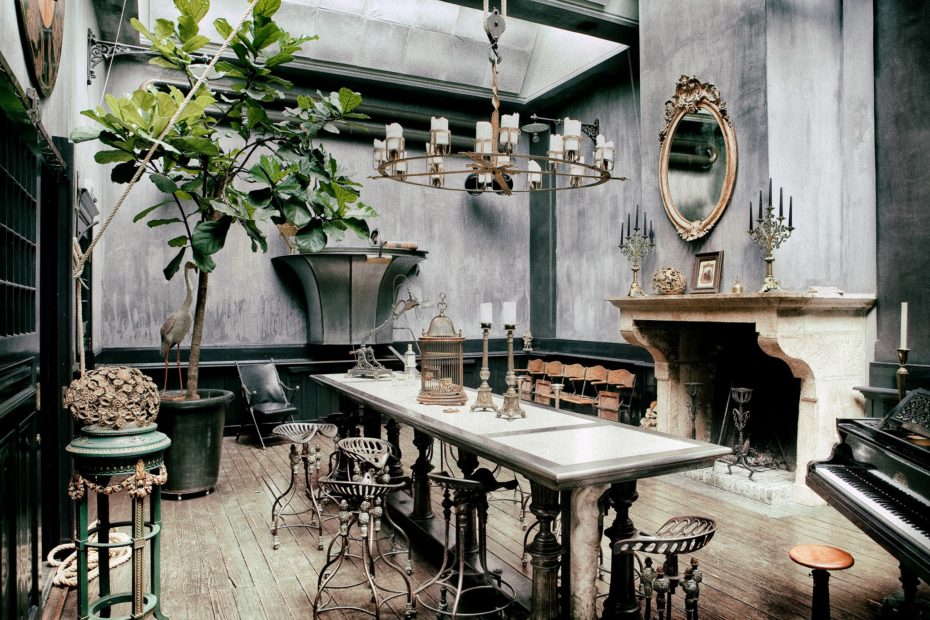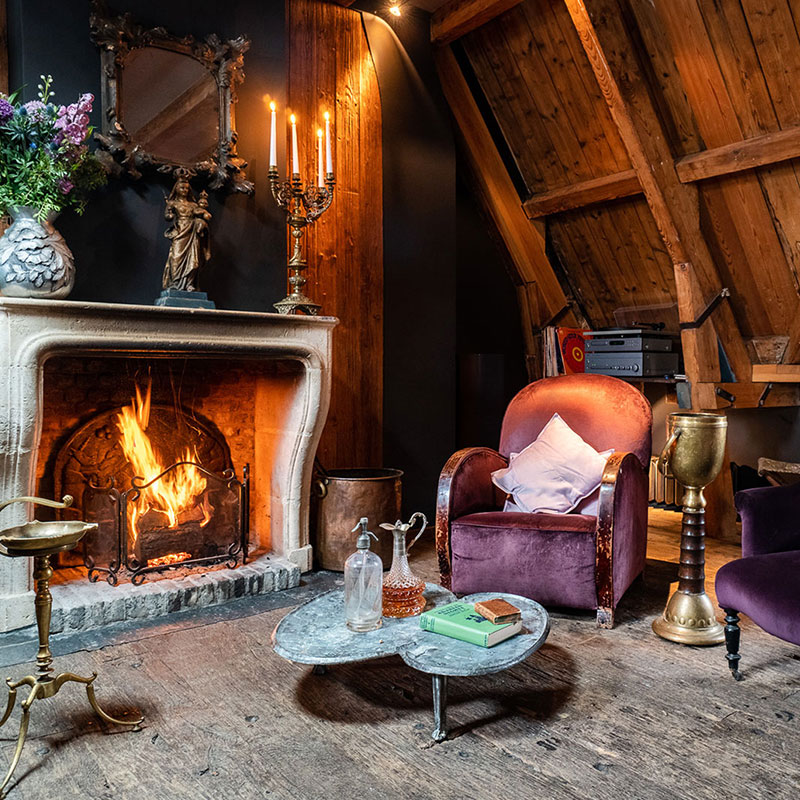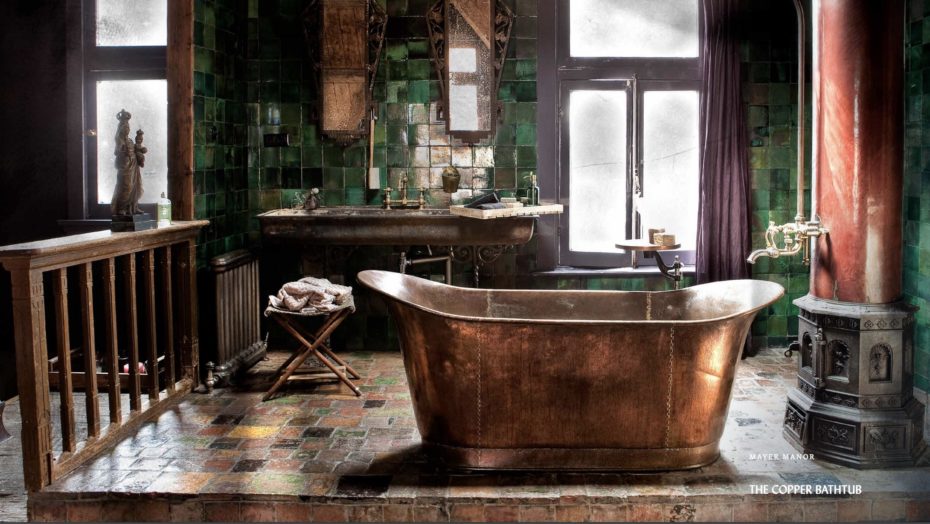 But where things get really interesting, is the TenClub, a self-professed "society for the curious" proposing an Amsterdam experience you won't soon forget. Soirées hosted at the Mayer Manor can range from candlelit underground jazz performances in the attic, role playing murder investigations and philosophical dinners to more adventurous and intimate "sex-positive" evenings.
Got your attention?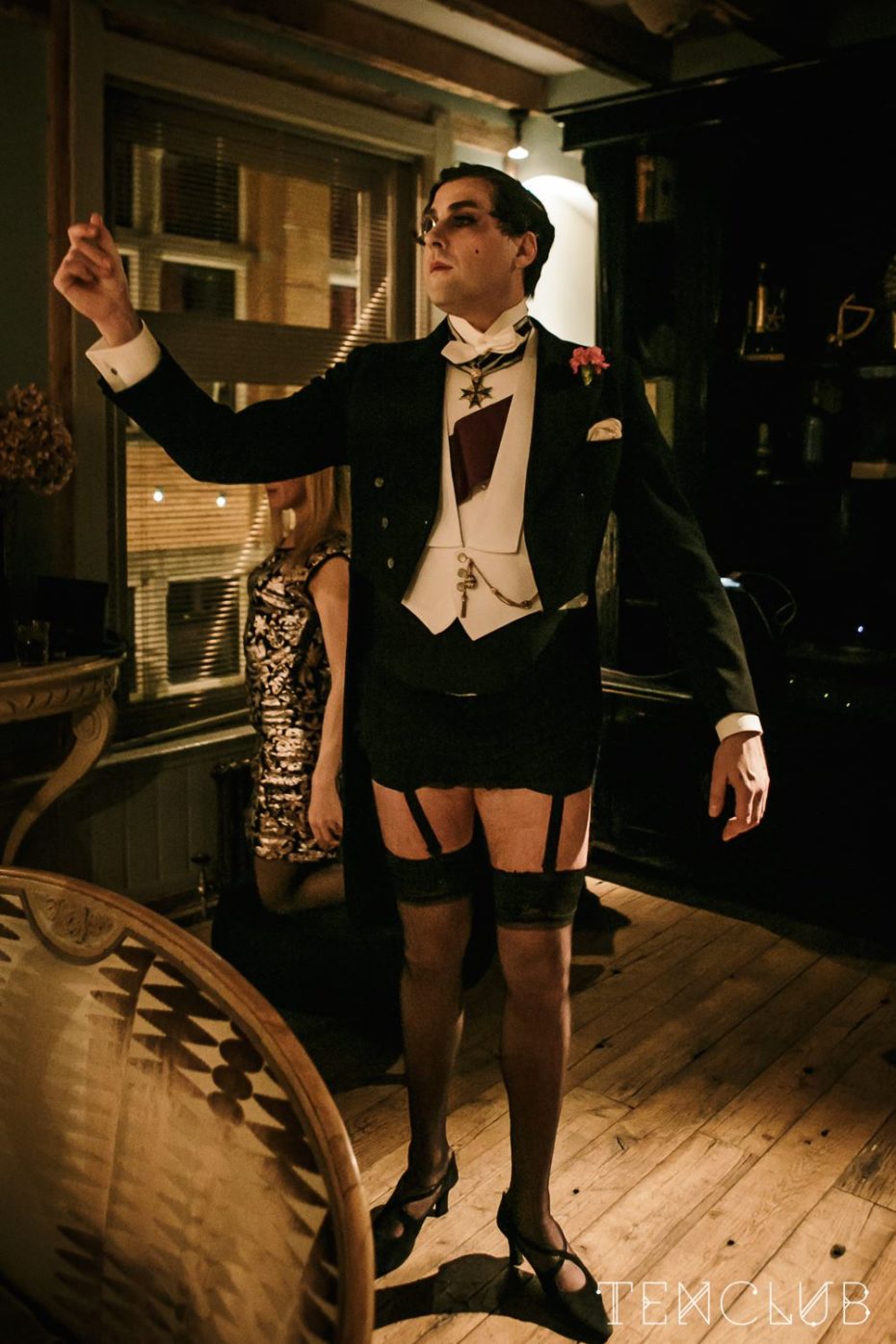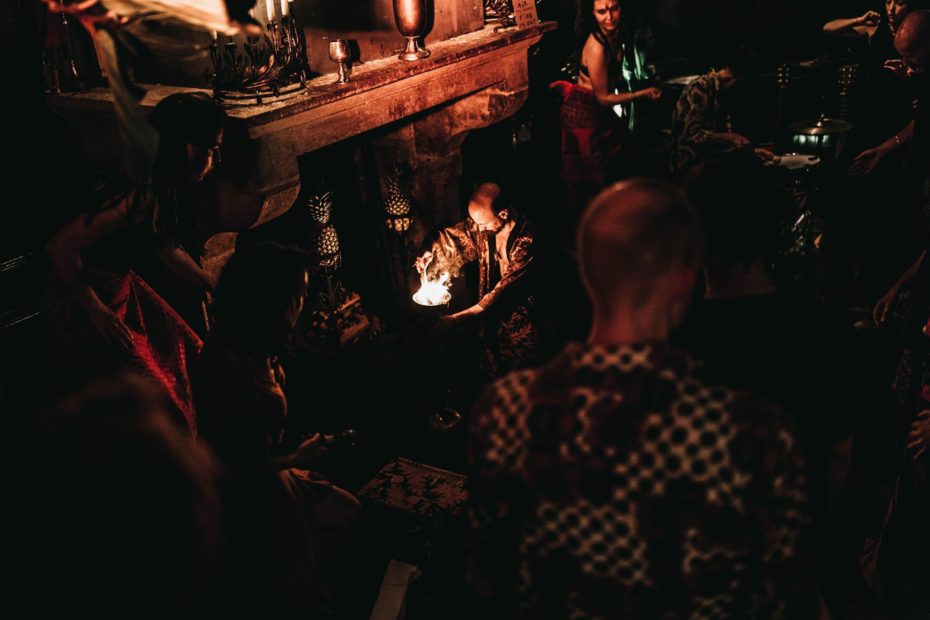 In the FAQ page of the TenClub's website, one of the questions read: Are you a Religion? Cult? or Sect?
The short answer is no, but it would appear they don't mind the question. Tenclub is a members club, although you can become a member for a day by purchasing limited tickets available for their events (prices range from 40 to 130 euros depending on your desired comfort levels). When it comes to the sex-positive evenings, designed to safely explore intimacy and sensuality, each participant is required to have a video call with the curators to talk about their intentions and motivation for joining.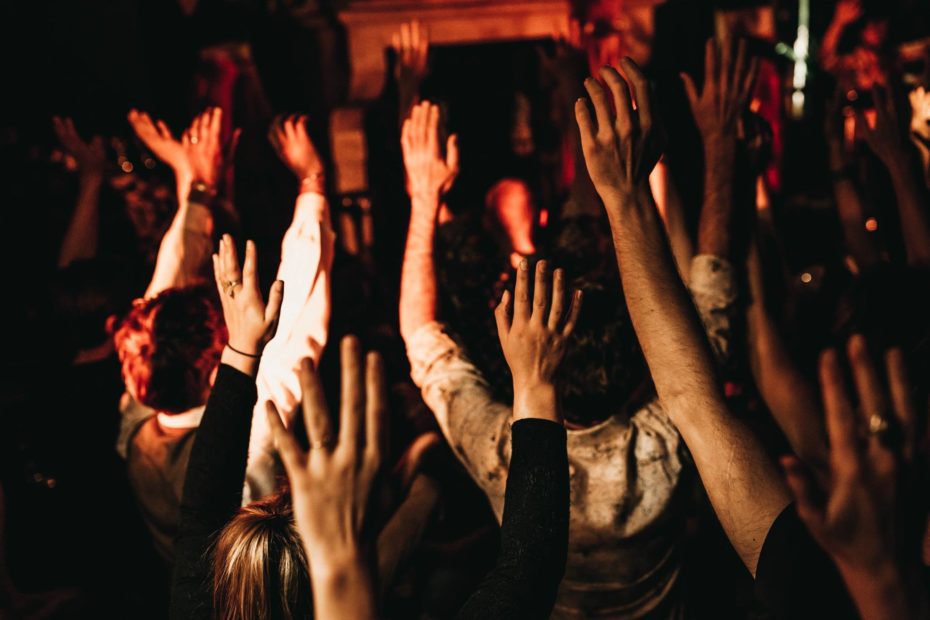 "Born from the desire for a place in Amsterdam where anyone – also people without any experience visiting an intimate event like this – feel safe and free to explore the diversity of sensuality".
The evening's program begins with an opening ritual, followed by a light dinner and various workshops on a wide range of intimate, sensual and sexual themes, from Kashmiri tantra and G-spot exploration, to latex and BDSM. Next, guests are invited to an opening spa, a "cuddle space" and "Dirty Talk" room.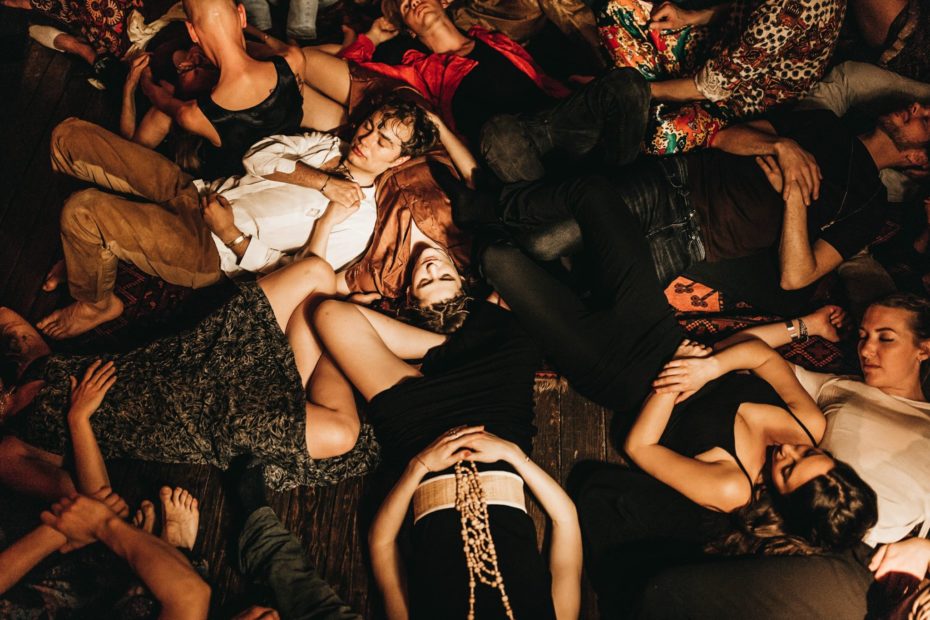 There are safewords and "Empathy Angels" on hand to listen and help throughout the night should anything happen that guests need to share with someone, as well as a designated room called "The Tomb", should participants need a place to talk in private or be alone. Alcohol and drugs are not permitted. You can read more about the program and rules here from the event page of a recent "Intimate Encounters" evening.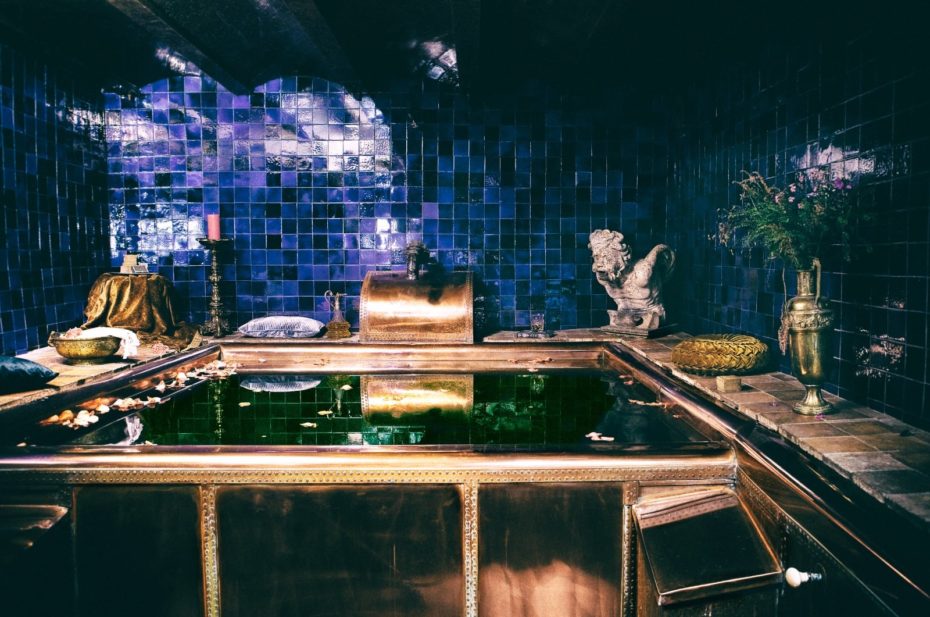 If you'd prefer to stick to just talking about sex, there are lectures and discussion evenings covering sex related topics that aim "for a wider understanding and an open sharing of our sexual mind".
One such upcoming evening guided by sex educators, and "kink ambassadors" will cover a subject that Freud once coined 'the centre of self-awareness' in his psychoanalytic sexual drive theory. "Yes, we are indeed going to talk about the anus, the rectum, the anal. And all the wonderful things we can do with it in and outside our bedrooms."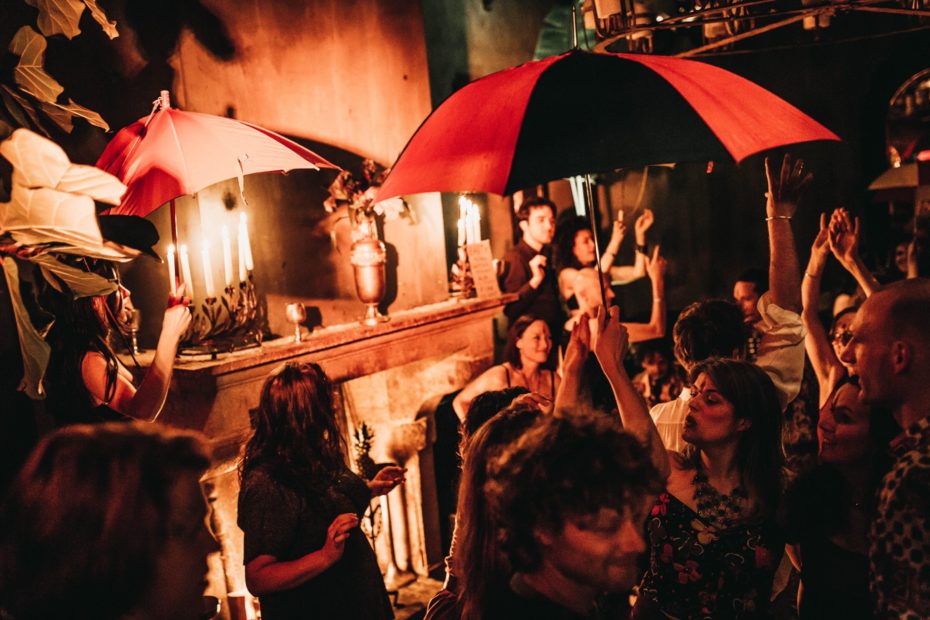 And of course, if you'd just like to experience the beauty and wonders of the Mayer Manor without a side of sex, there's a wide choice of live music, art, theatre and cinema evenings on the upcoming events program.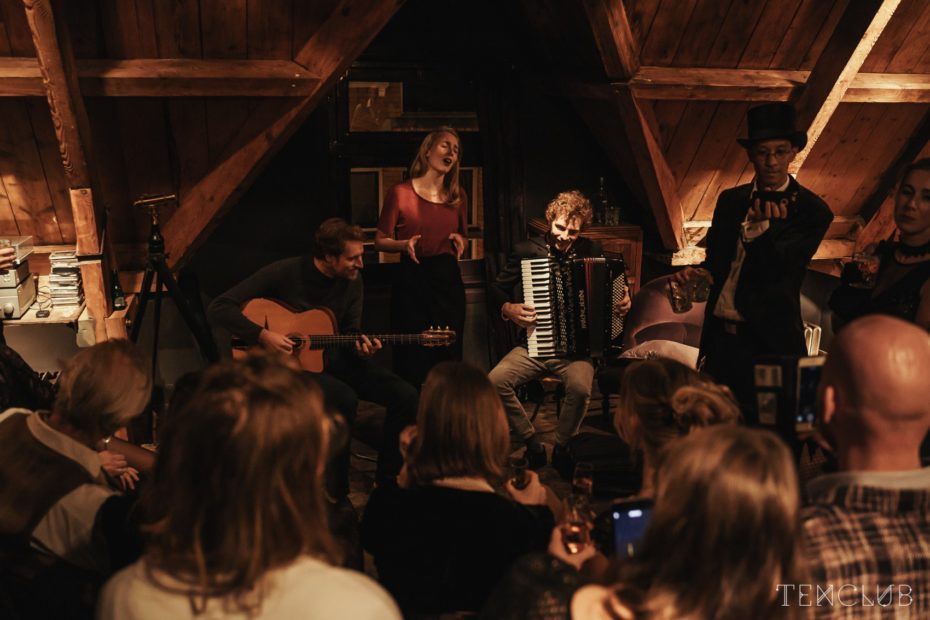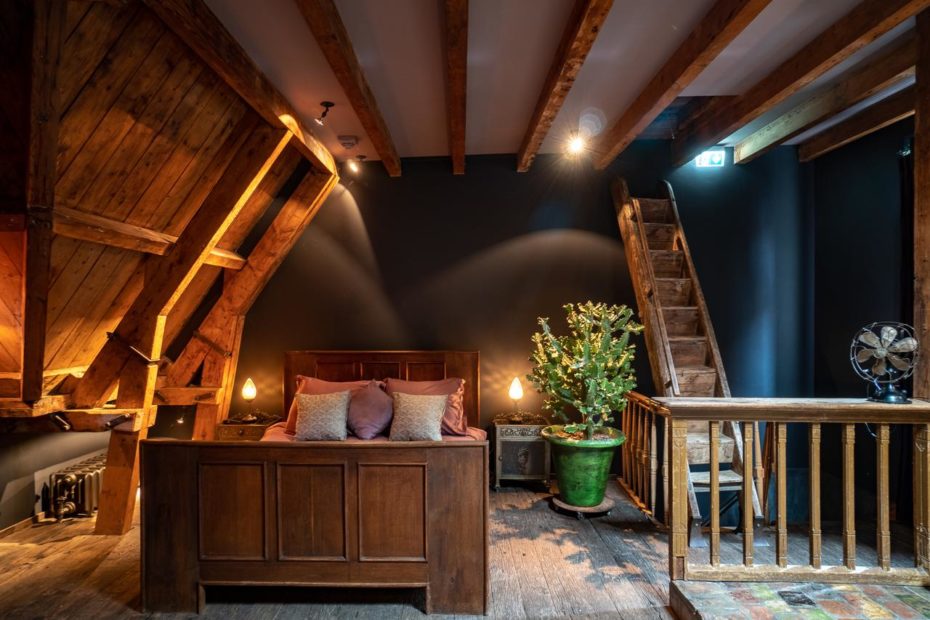 Did I mention you can also sleep there? The Mayer Mansion has a two-storey apartment which can be privatised, along with its antique fireplaces, rustic kitchen and a master bedroom complete with copper bath.
The manor is part of a growing collection curated by Private Mansions, which holds the keys to a grand farmhouse south of Amsterdam and a secret 18th century chapel turned AirBnB.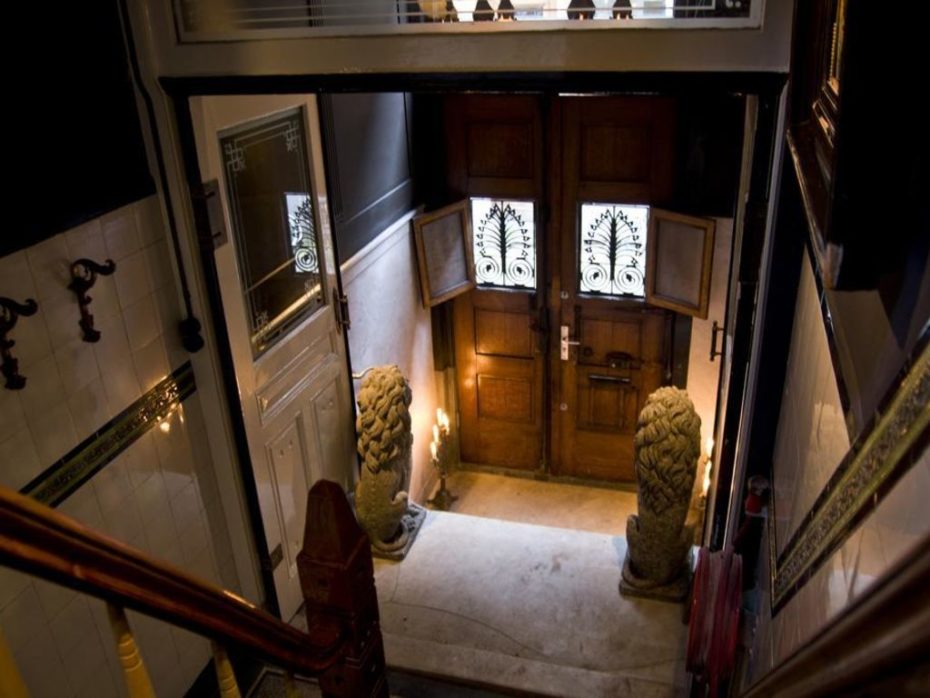 Whatever your desire, you'd do well to follow the goings-on of this curious collective if you're in search of adventure in Amsterdam…
All photos © Private Mansions/ TenClub.
For more Amsterdam travel advice, see our Keyholders Library for the Don't be a Tourist Mini Guide to Amsterdam.