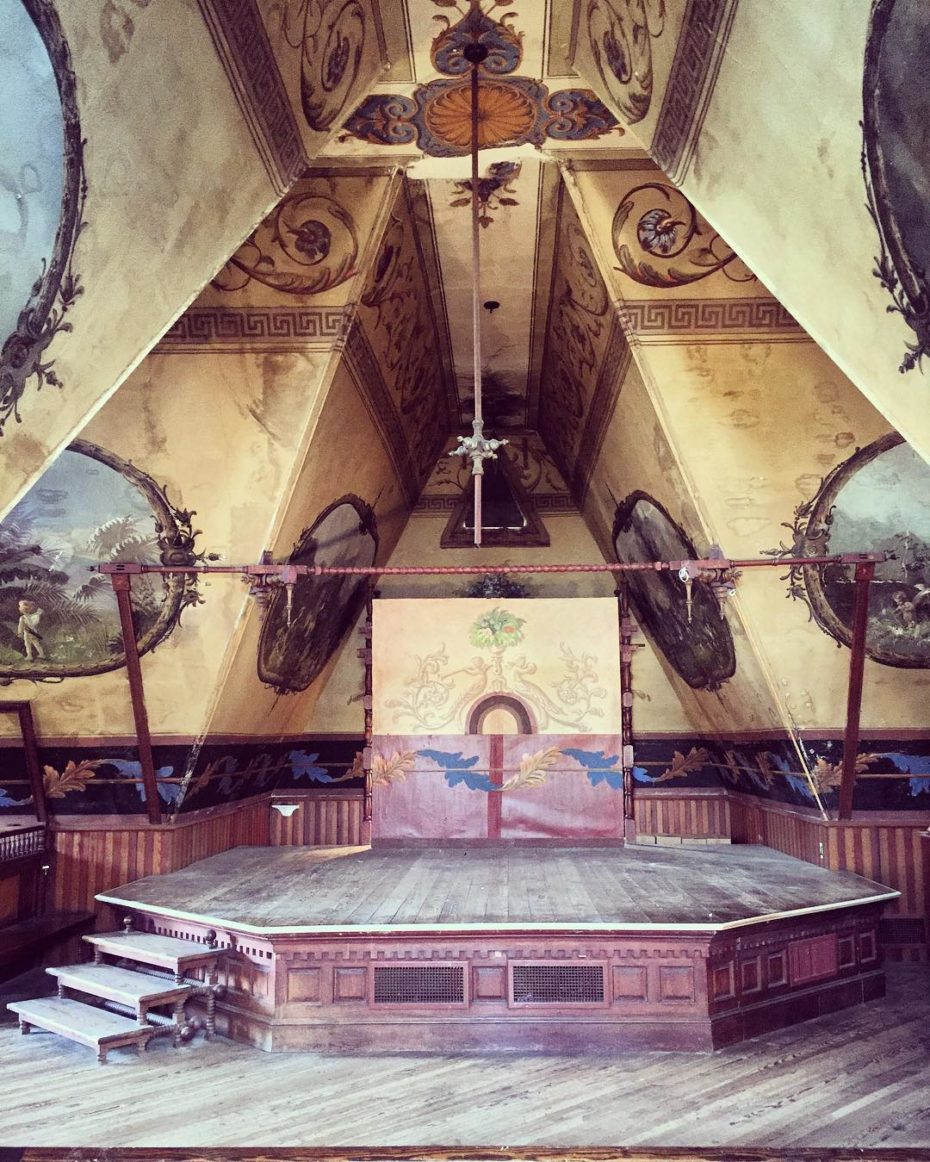 An attic is the ultimate guardian of secrets; a hiding place for all sorts of things disguised in the darkness and the dust– family history, forgotten treasure, architectural follies and perhaps a few skeletons in the closet? I thought it was about time we dedicated a brief compendium to the attic: the most mysterious and seductive part of any old house with creaky floorboards…
America's First Private Theatre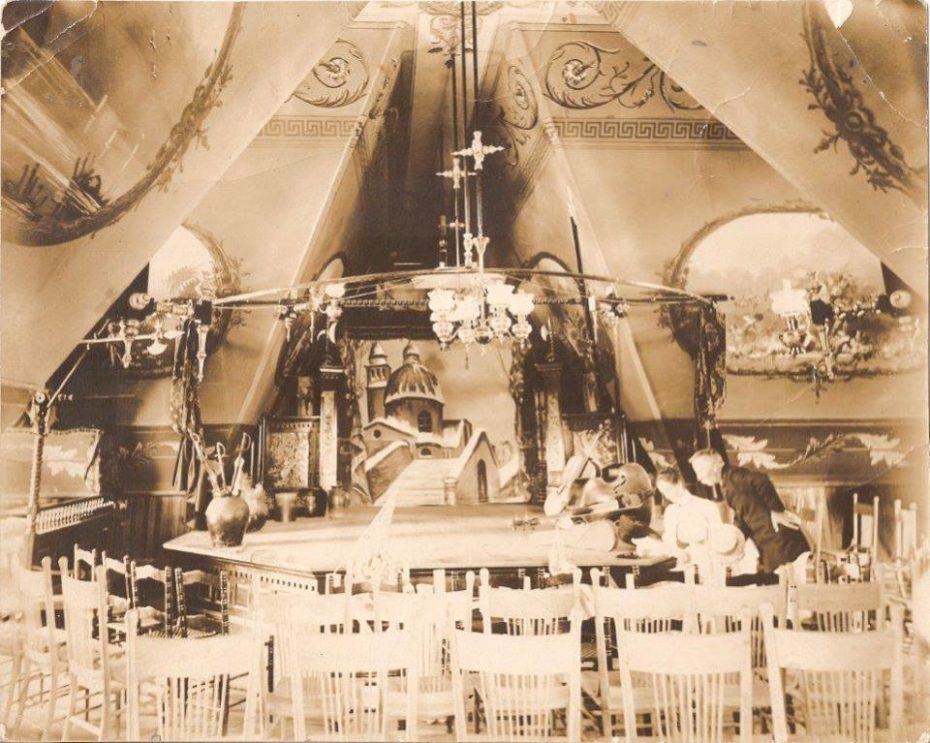 Körner's folly been called "the strangest house in the world," and "an amusement park with a front door," a crazy-jumble of 22 rooms built in 1878 on seven distinct levels within a three-story house in North Carolina with something very special hiding in the attic…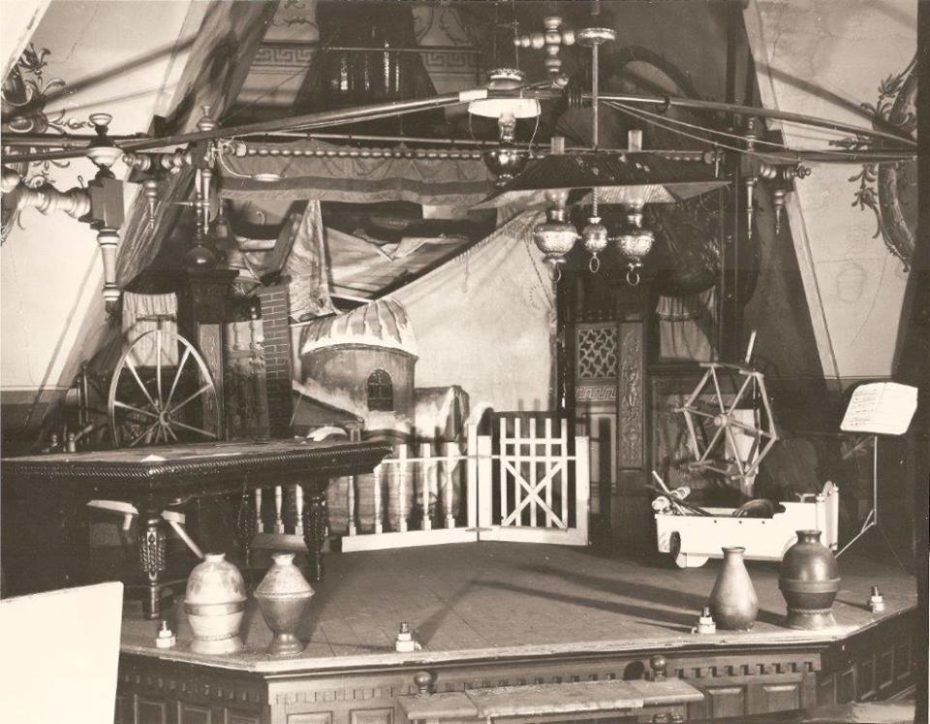 The top level of this Victorian anomaly houses its very own theatre, Cupid's Park Theatre, believed to be the first private little theatre in America. Following a careful period of renovation, today this stunningly angled, mural and fresco-covered room hosts productions by the Kernersville Little Theatre, which uses local amateur actors to produce a range of plays.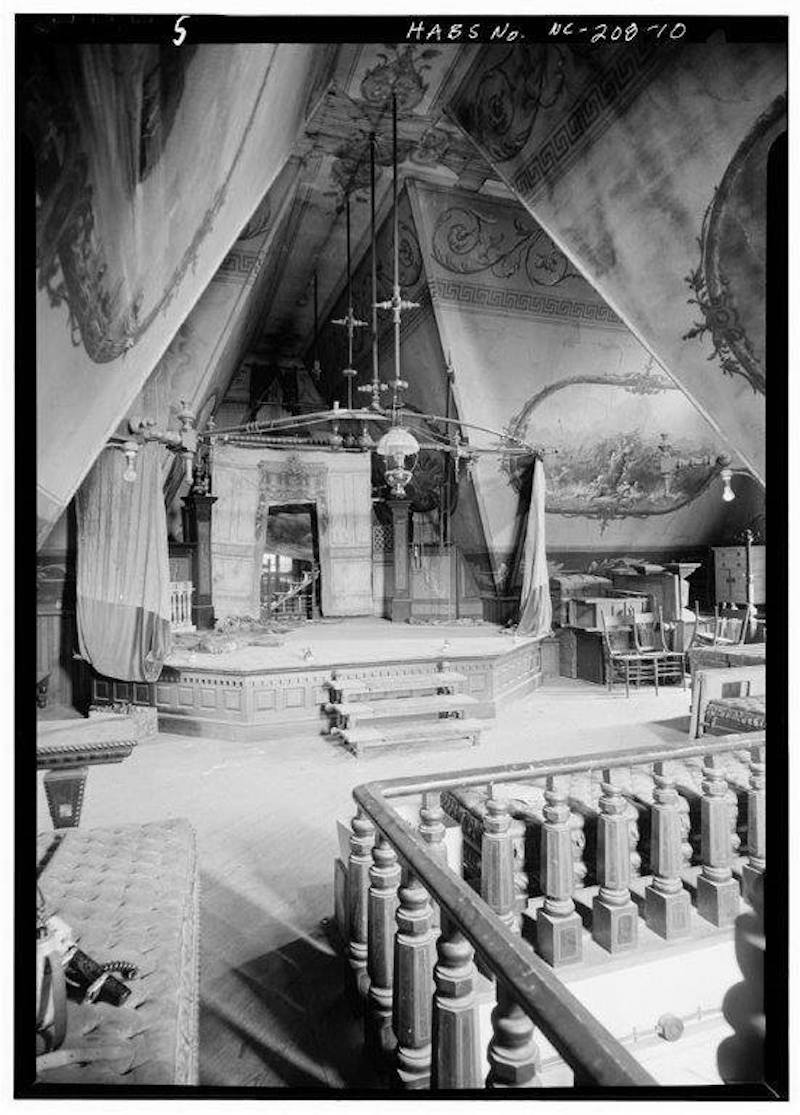 Most people would not recognize his name, but as an agent for Blackwell Tobacco Company, Jule Gilmer Körner was responsible for creating some of the 19th century's best-known American advertising murals that were the precursor of today's highway billboards. He was also an interior and furniture designer, decorator, and painter and in 1878, he began construction on what would become Körner's Folly.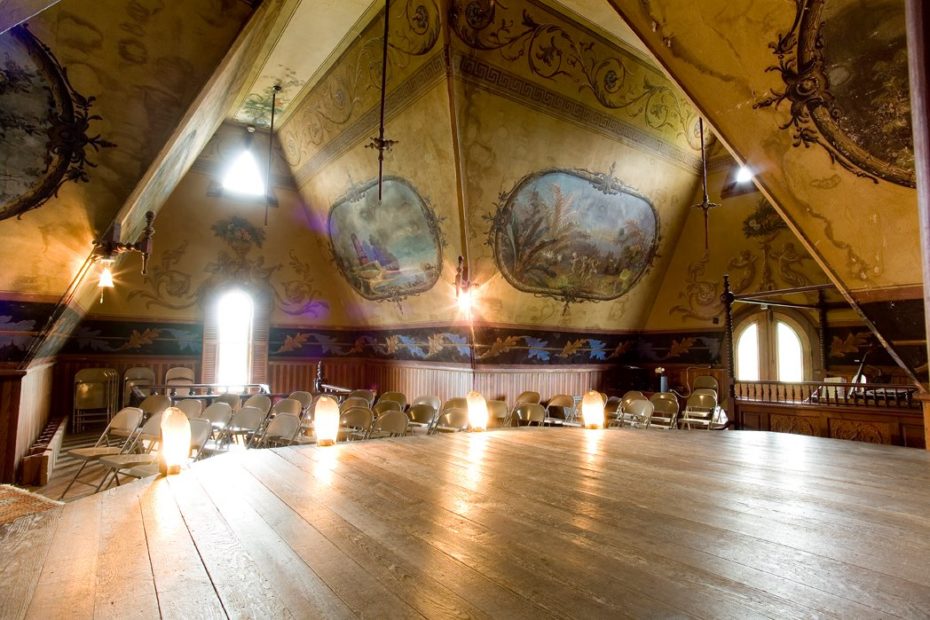 He planned to use this building to showcase his design work to his clients and filled it with his interior and furniture designs, as a "catalogue" for his clients to view. Often compared to the Winchester mystery mansion, Körner's Folly was constantly under renovation to make way for new designs. No two doorways or windows are exactly alike; there are 15 different fireplaces, child-size rooms gave way to airy and elegant reception rooms while cubbyholes and trap doors exemplified Victorian ingenuity. When Jule died in 1924, he had fresh renovation plans for Körner's Folly on his drawing table…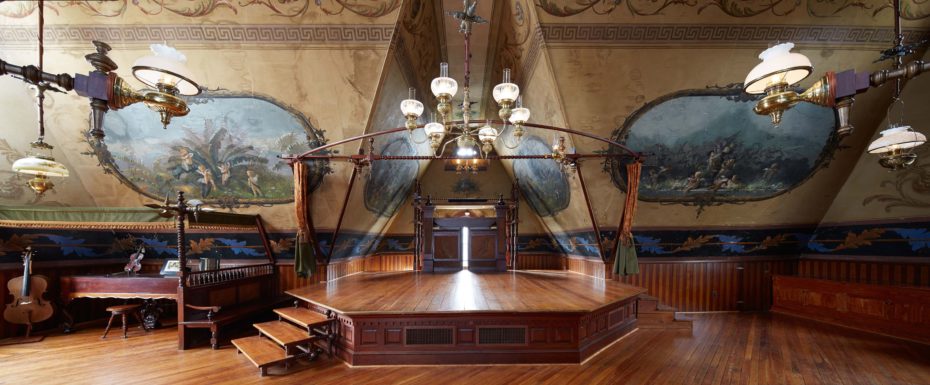 Open for visitation. Discover the rest of the house here.


Bohemian Master Decorator of Attic Space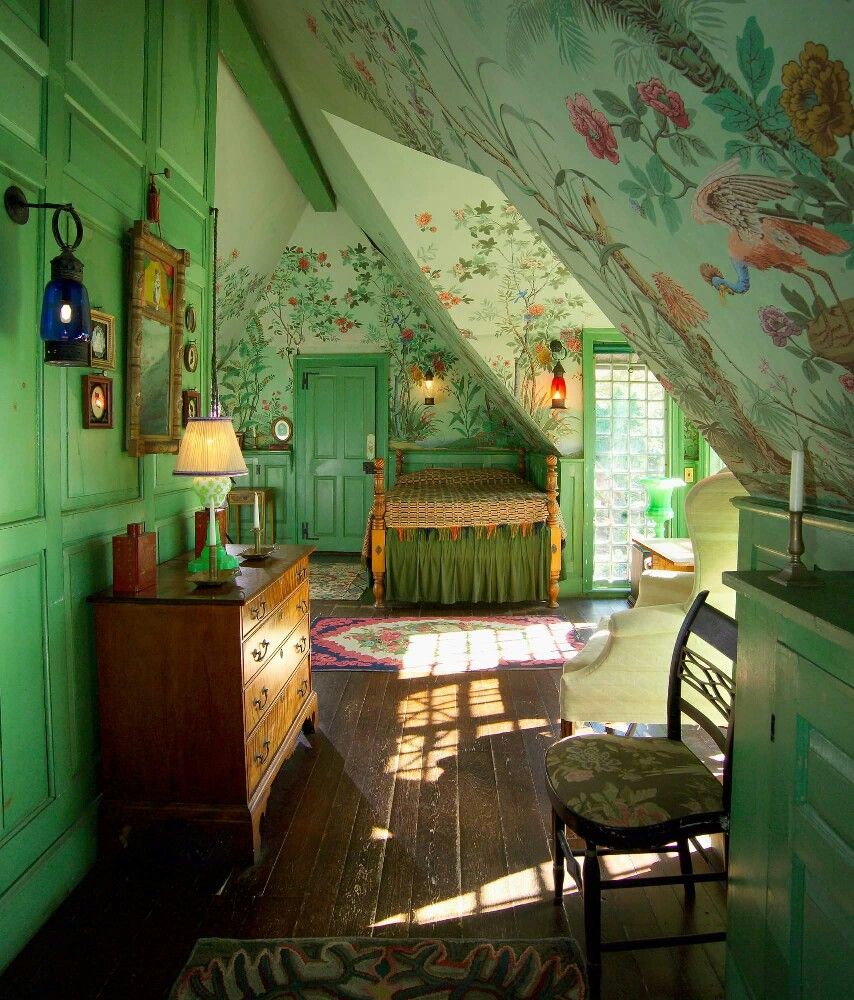 Henry Davis Sleeper was nothing short of a design pioneer, and if you ever need inspiration for how to decorate an attic room, look no further than the Henry Davis Sleeper house…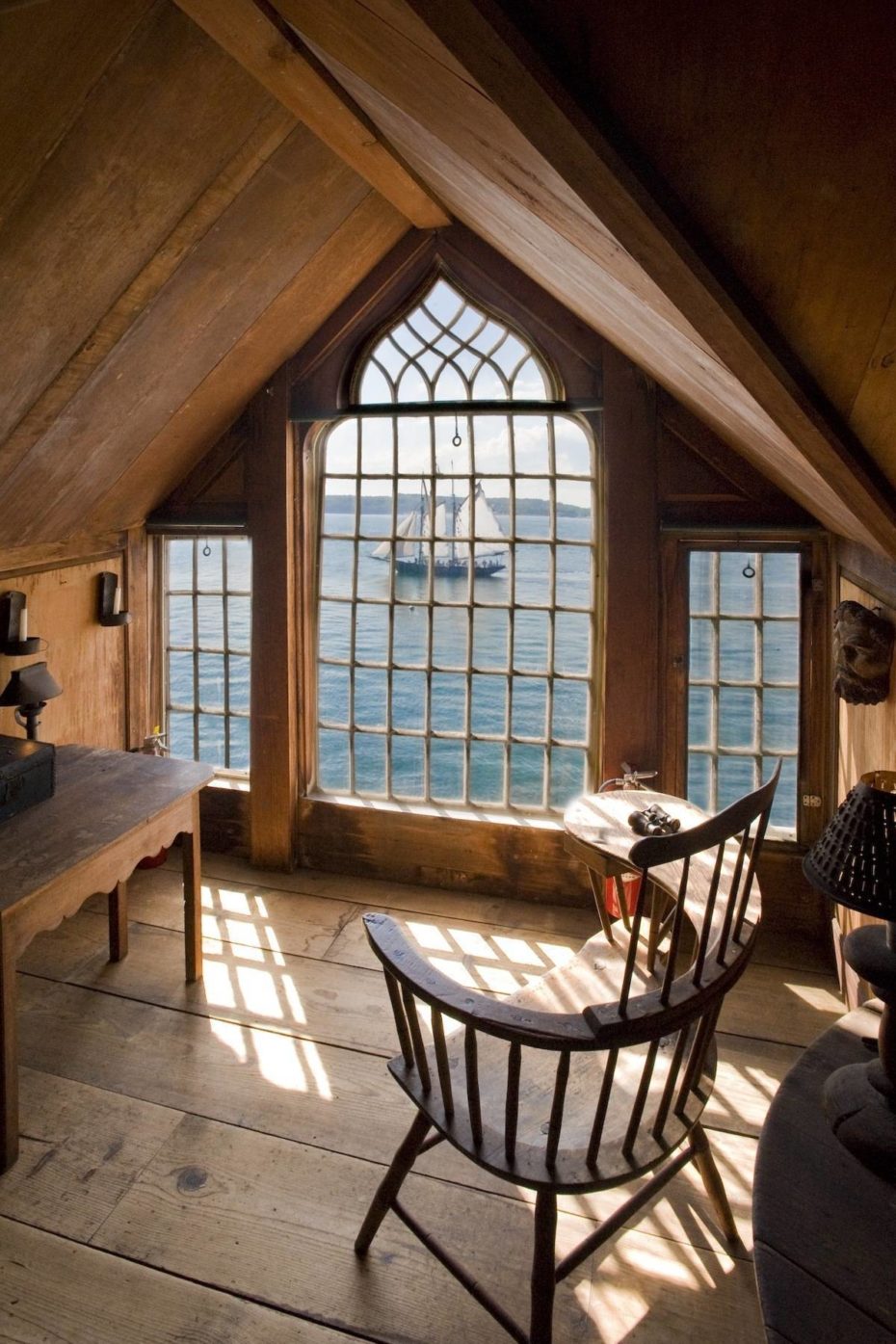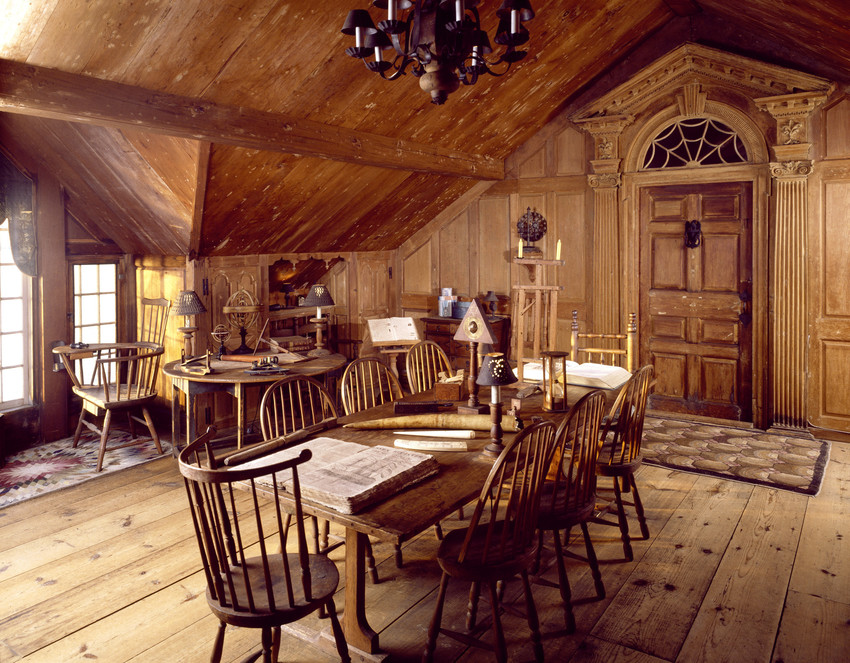 "Mightn't it be fun to have a house in which each room could recapture some of the spirit of a specific mood or phase or period of our American life?" said Henry Davis Sleeper, the American antiquarian, collector, and interior decorator. He was grandson of one of the founders of Boston University and after studying architecture in Paris in the late 1890s, Henry Sleeper returned to America and was instantly seduced by the bohemian enclave of Eastern Point in Gloucester, Massachusetts, when he was introduced to the cape in the spring of 1906.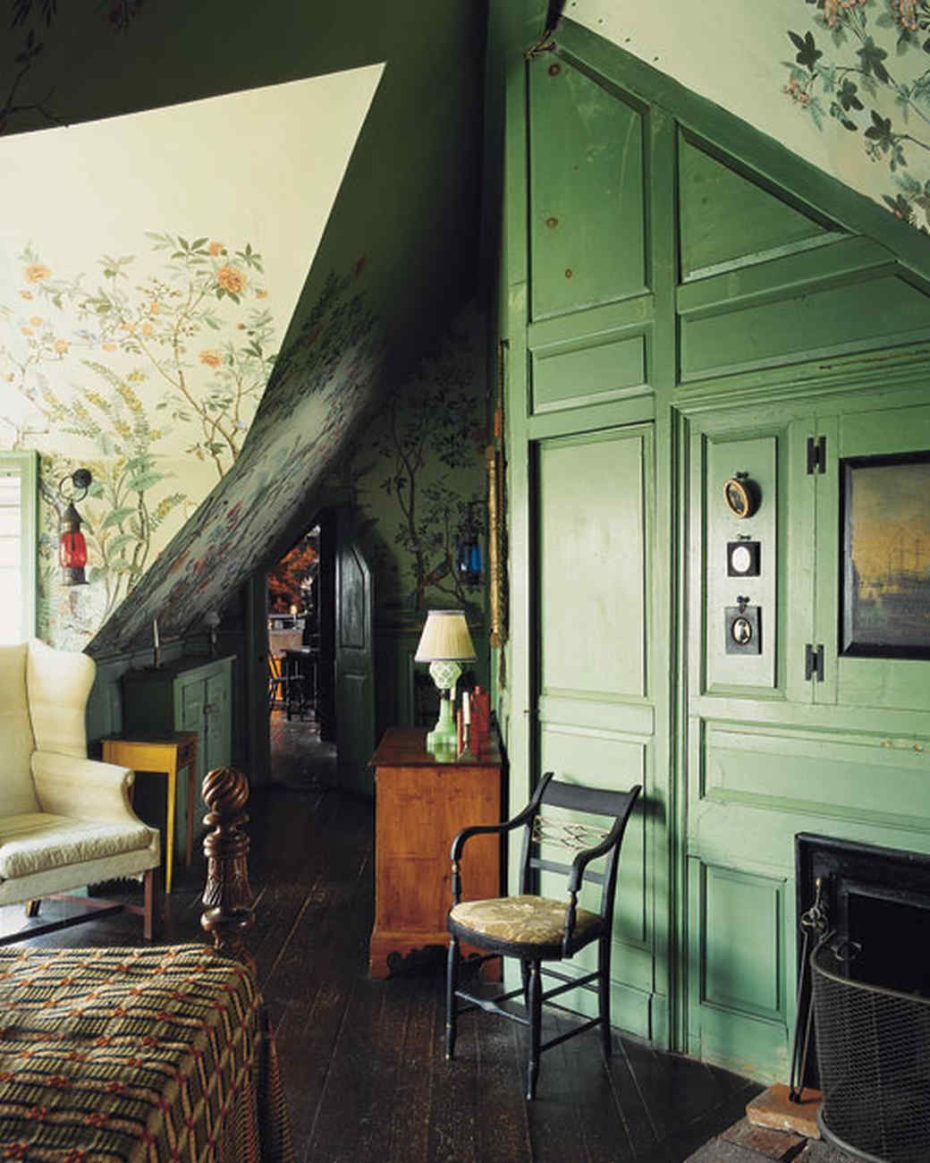 It was here that he began building and decorating his masterpiece, the Beauport Sleeper-McCann House, neighbouring that of his lovers', Harvard economist A. Piatt Andrew, and surrounded by other notable collectors and intellectuals of the epoch, a group that became known as Dabsville (DABS, containing the initials of the core members).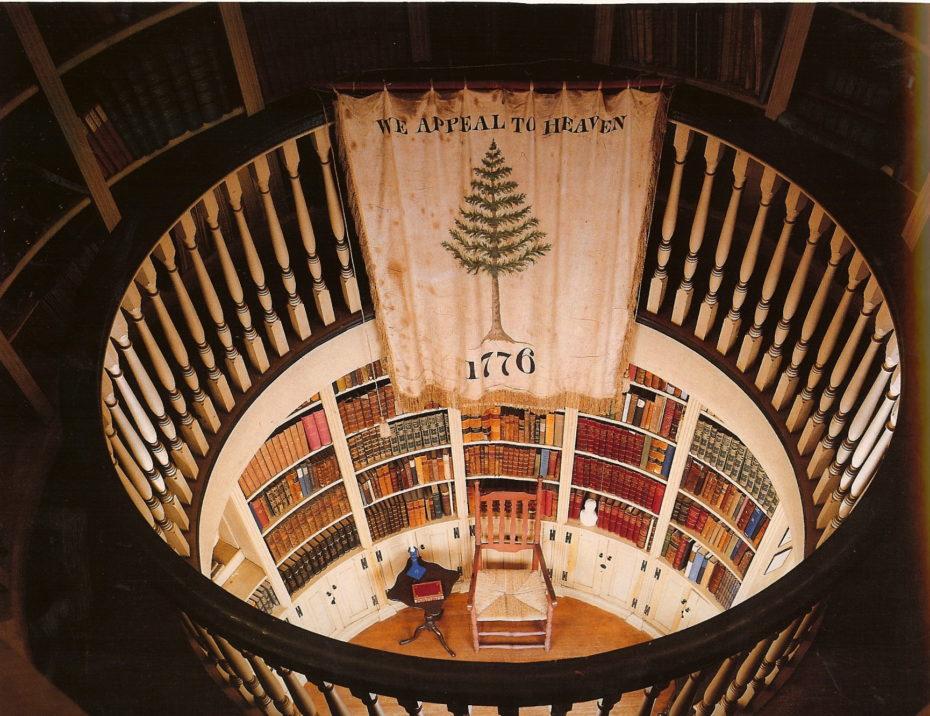 Perched on a rock ledge overlooking Gloucester Harbor, Beauport was Sleeper's retreat, backdrop for entertaining, and professional showcase, and an inspiration to all who visited. But it was also the showpiece of one of America's first professional interior designers. Consider the first designer "show house", today it's a historic landmark, open to the public. No two rooms are the same, filled with nooks and inventive uses of space.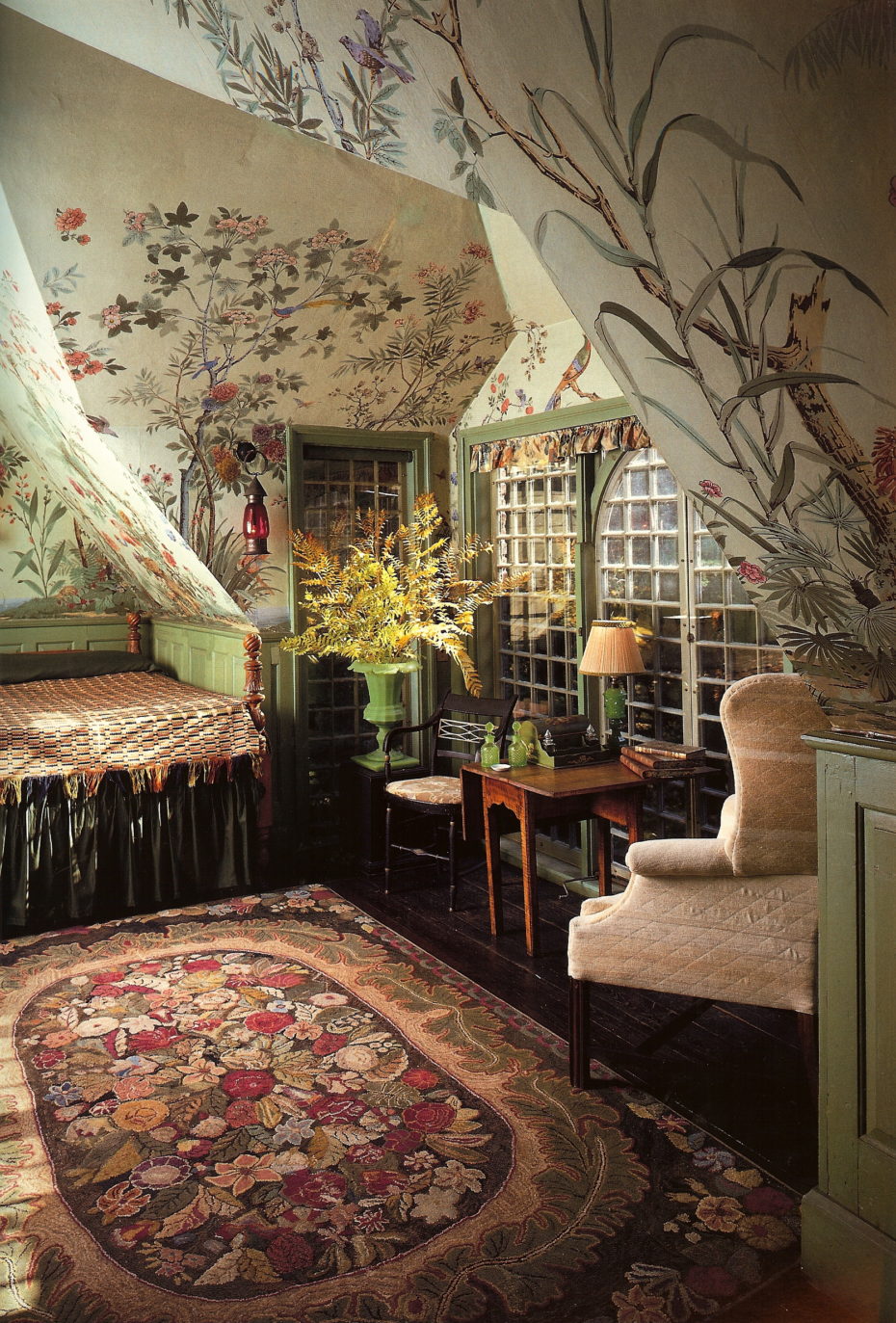 Unless otherwise indicated, all photos are by David Bohl for the book Beauport, published by The Society for the Preservation of New England Antiquities. More photos here. Visitor's info here. 
The Attic that inspired Jane Eyre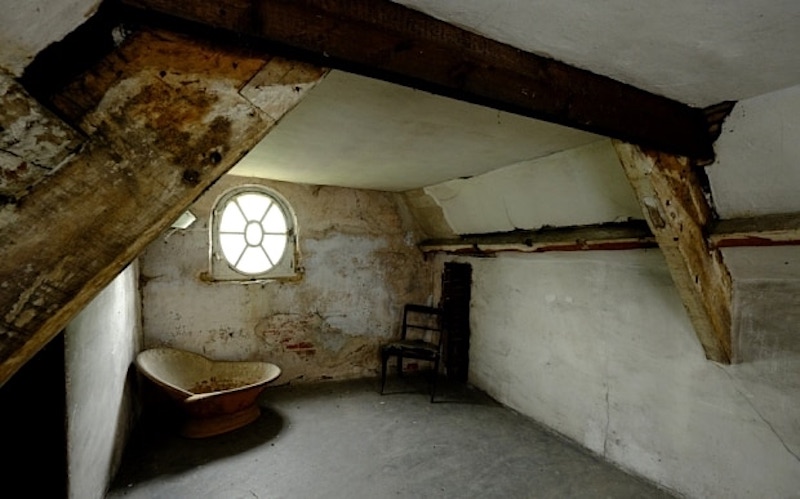 Charlotte Brontë's Jane Eyre is well known for the shocking discovery of Mr Rochester's scandalous hidden wife, a deranged woman locked away in an attic. But astonishingly, this may not have all been fiction. Norton Conyers, the stately manor that Thornfield Hall is based on, was filled with rumours of a mad woman who lived in the attic — which is where Brontë found her inspiration.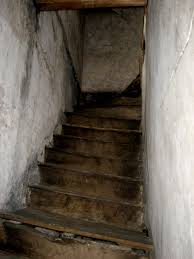 It was only recently that a cramped secret staircase winding up to a lonely garret was rediscovered in a 16th North Yorkshire manor house, which is credited with launching the literary genre of the "madwoman in the attic". The staircase, found when floorboards were lifted in an attic, filled in a missing piece of Brontë's careful description of "Thornfield Hall", where Mr Rochester lived with the governess Jane Eyre and – hidden away on the top floor – his "mad" first wife.

Charlotte visited Norton Conyers in 1839 and knew the story of the manor's "madwoman" – probably epileptic or pregnant with an illegitimate child – who had been kept locked in an attic 60 years earlier. Thirteen rotting steps lead into a gable end where the 18th century original of Mrs Rochester – the tragic enigma at the heart of Charlotte Brontë's Jane Eyre – was allegedly confined. Norton Conyers has finally been unveiled to the public after its 30 year restoration, and the attic room is part of the visit. "It is such a sad room," said Lady Graham, owner of the manor. "It has such a tragic feel about it. It is in a cul-de-sac in the attic, very awkward to reach."
Visitors info here.
A Hidden Room from World War II
One of my favourite discoveries on Reddit was the story of a group of housemates who found a hidden room in the attic of their home in Norway, believed to have been there since World War II.
"Our houselord told us that there might be a hidden room there, and what else to do when you should study for exams than actually go and look? I have a feeling he had already found it and only told us to make us look for it. But either way, finding it was the best prize anyways."– Reddit user mYNDIG
What they found inside…
A sign, which roughly translates from Norwegian as: "If you have a bad stomach, then you don't have access"…. (seriously).
A "lamp alarm" (to warn when someone enters the attic maybe?)
A map of West Europe:
"Took us damn long time, and was found by accident when one of the people I live with just stretched out and the wall moved".
A Secret Church in an Amsterdam Attic
The attic of this bourgeois house conceals a secret 17th century Catholic church, known as Ons' Lieve Heer op Solder (Our Dear Lord in the Attic), originally built in 1663, when Catholics lost their right to workship in their own way.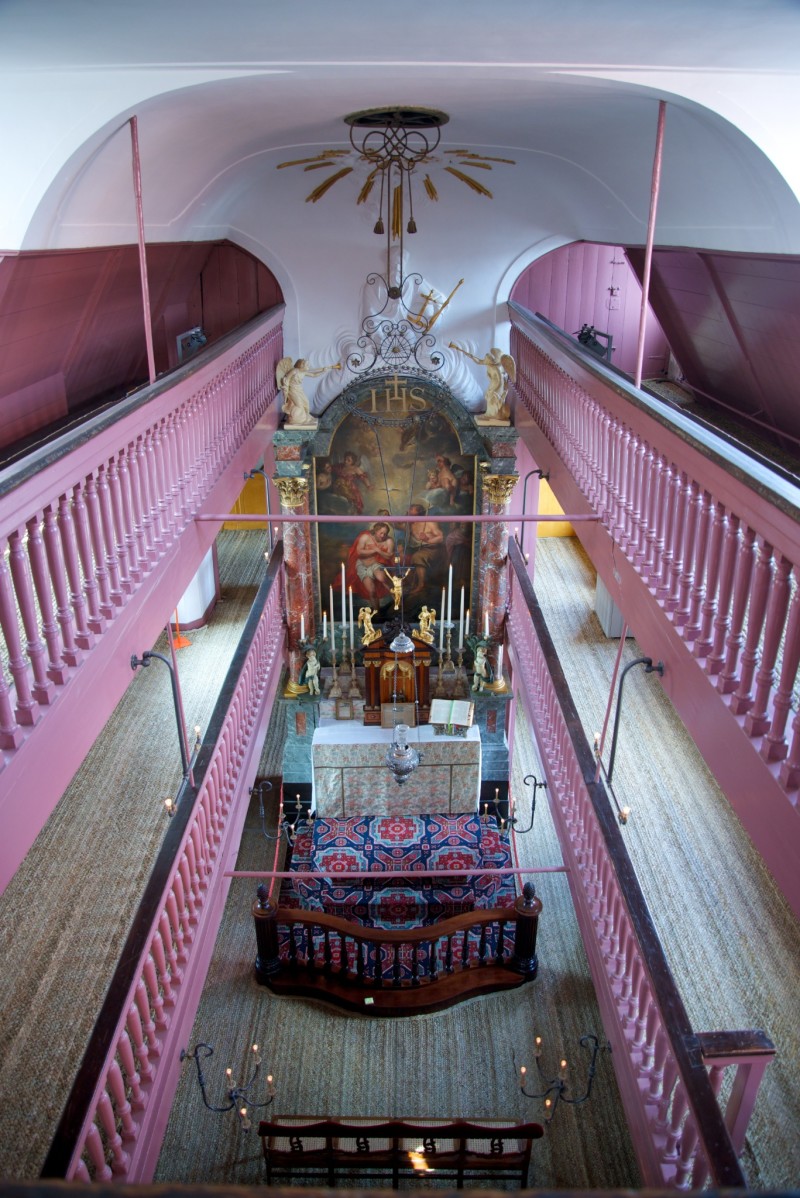 The unexpectedly large hidden church is full of surprises and filled with artefacts; an architectural gem well worth a visit along the canal. The visit includes the entire home which far out shines the Rembrandt House and explains the impact of The Reformation's impact on the Dutch people.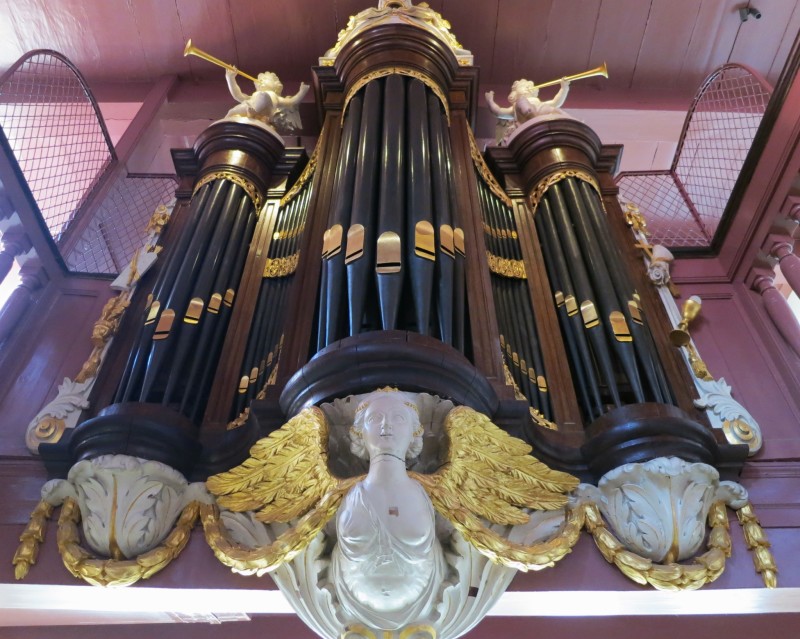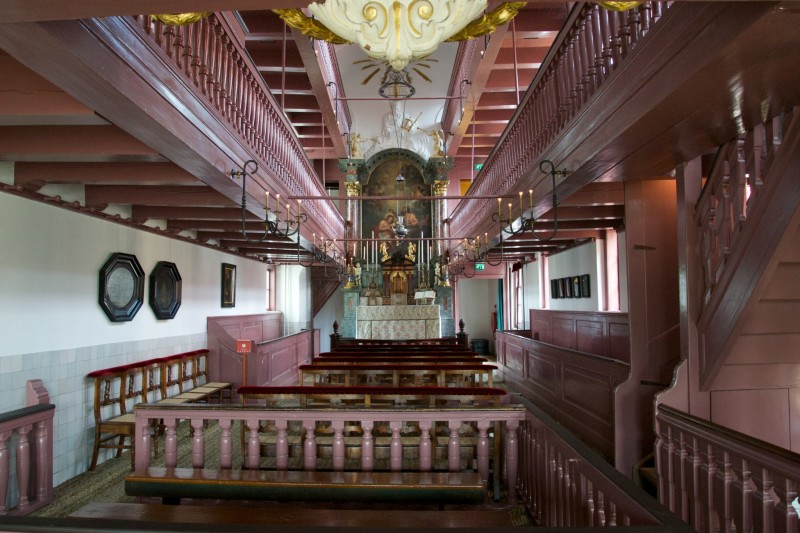 Visitors info here, more photos here.
A Bar & Disco in an Old Attic in Hollywood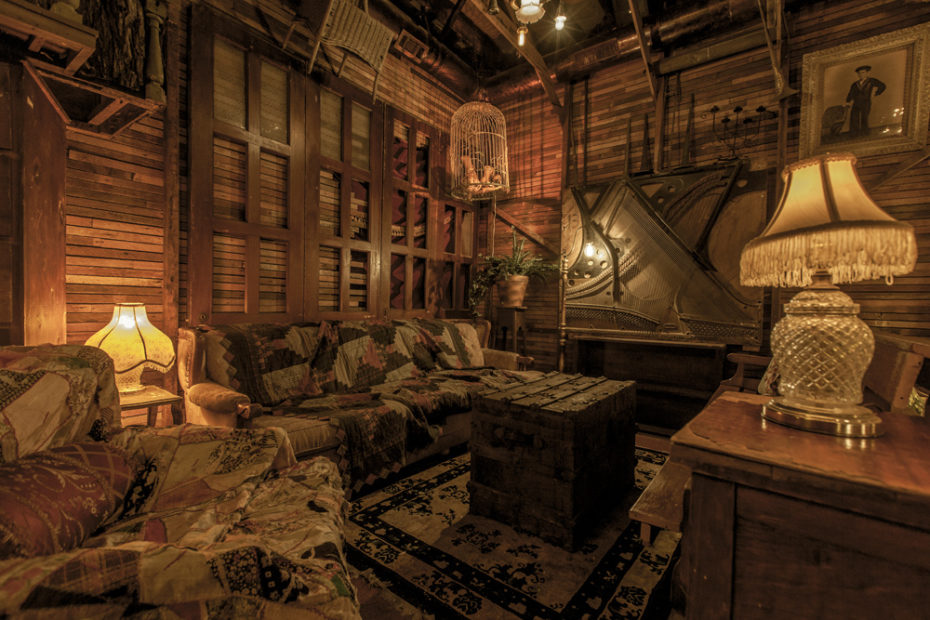 Hideout and dance 'til sun rises in this wooden wonderland of wacky whimsy. Genesis is hidden above a "Savannah Townhouse" in the heart of Hollywood, at the top of a narrow staircase. The space is covered in old paintings, taxidermy and mismatched furniture with a disco ball in the center.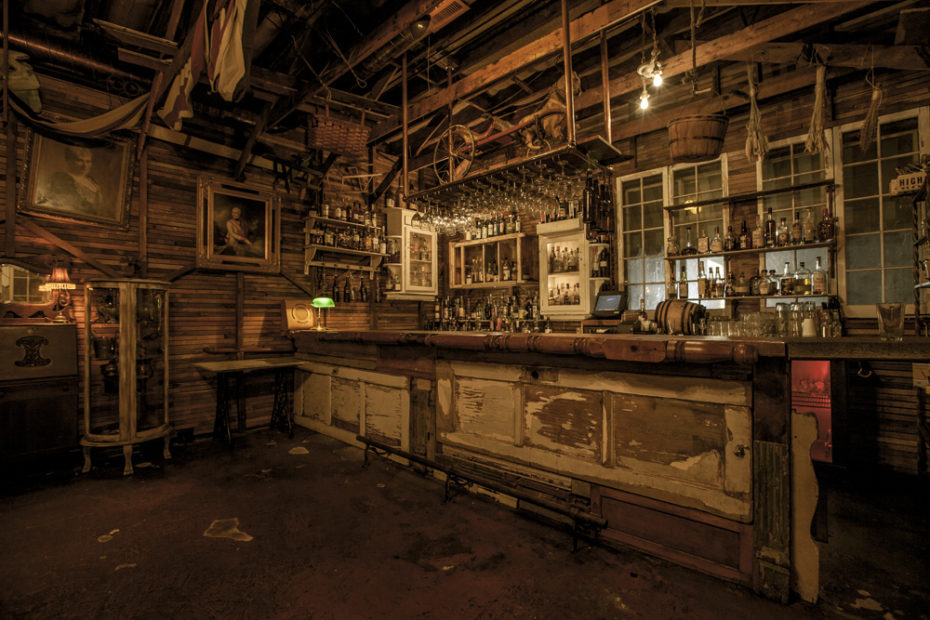 The bar was created by the 1933 Group, also responsible for restoring a forgotten Prohibition-era bowling alley in LA.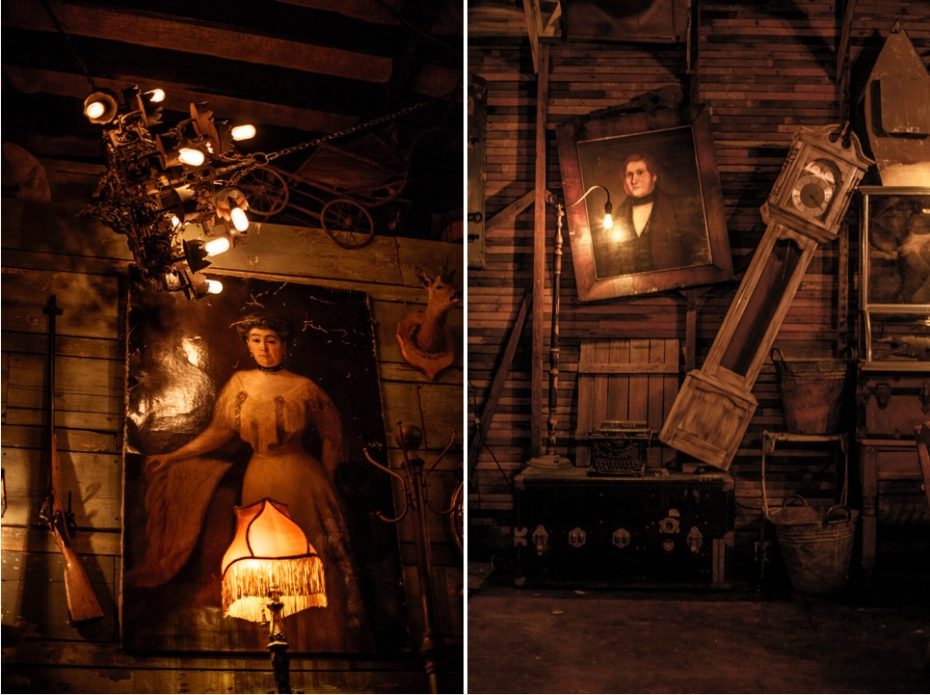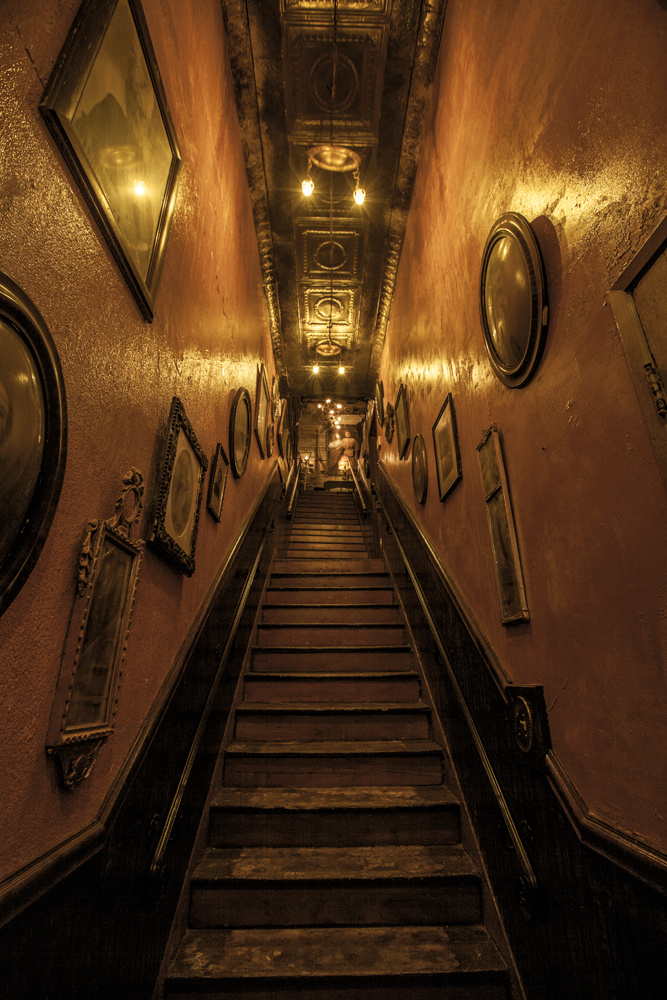 More information on their latest attic bar Genesis / See more bars transformed by the 1933 Group
A forgotten Communist-era attic library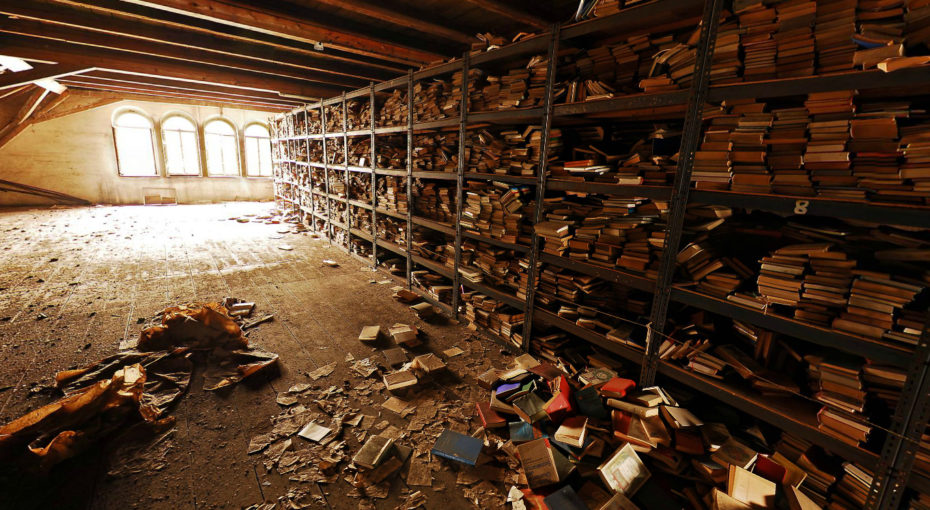 These old books were abandoned in this attic atop a mill in the town of Walddorf, in former East-Germany, not far from the Polish border. Evidently they've been sitting here since about the time of the fall of Communism in 1989. It was probably used as a repository for books nobody wanted, and then just forgotten. They printed a lot of books in the Eastern Bloc: each Communist leader had supposedly dozens of books under his by-line, often collections of speeches or political documents, compiled in lavish hardback multi-volume sets that every library or classroom was required to own. This pile also probably contains innumerable copies of Commie classics like Marx, Engels and such.
Found here.
A Lost Van Gogh and a Caravaggio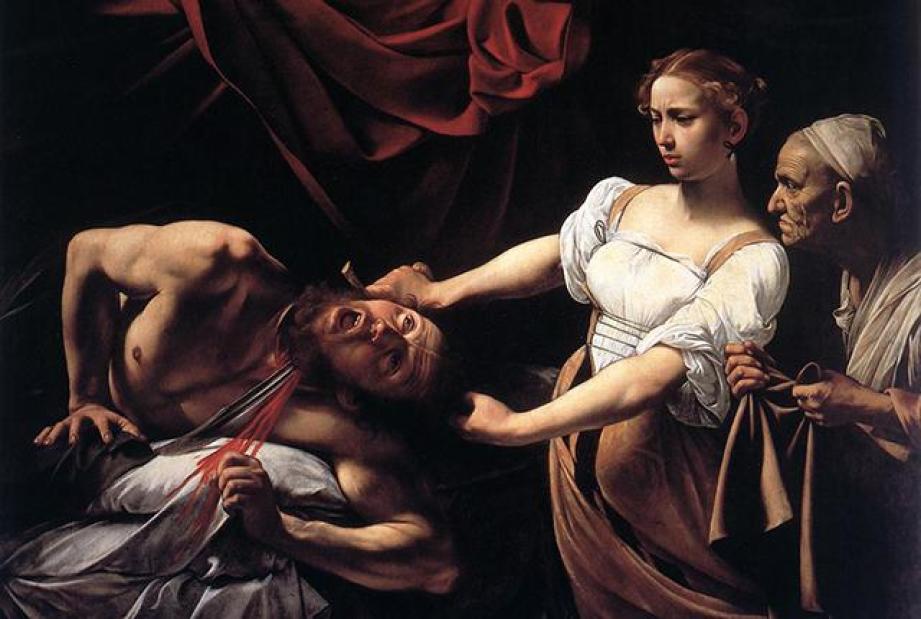 The owners of a house in Toulouse, France got a major surprise when they went to fix a leak in their attic: a Caravaggio painting hidden for more than 150 years with an estimated worth of $178 million. Similarly, in 2013, a stunning landscape that spent much of its life unloved in a Norwegian attic was revealed as a newly discovered masterpiece by Vincent Van Gogh.
Sci-fi Spaceship hidden in a Victorian Mansion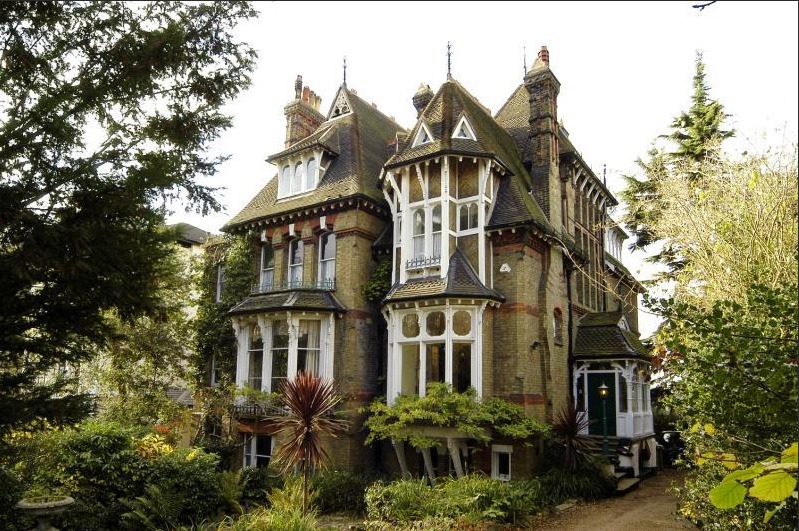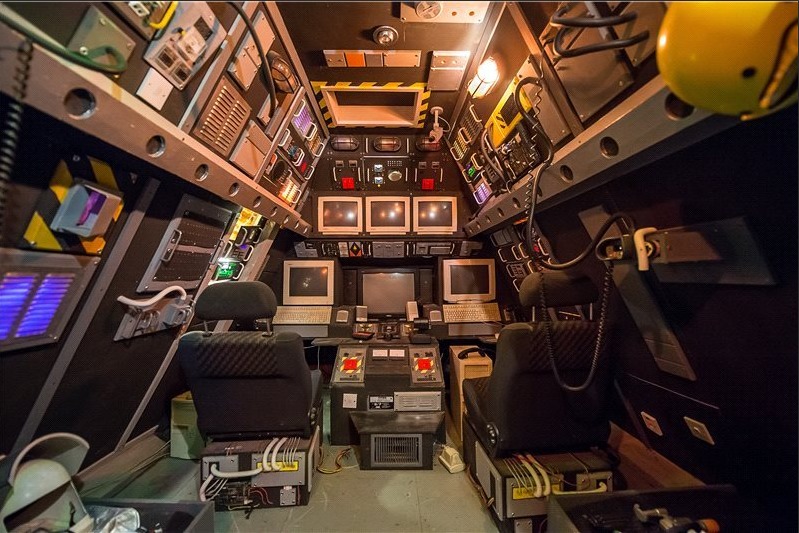 This rather unusual London property was on the market recently, a typical Victorian era mansion hiding an action-packed spaceship cockpit right in the attic. It was built as a playroom for this kids– (best Dad ever?)– decked out with old monitors, pilot seats, police tape, thing-a-ma-jigs, and buttons. Buttons, for Pete's sake! It was on the market for £3,250,000 (US$5.3 million). Original listing here.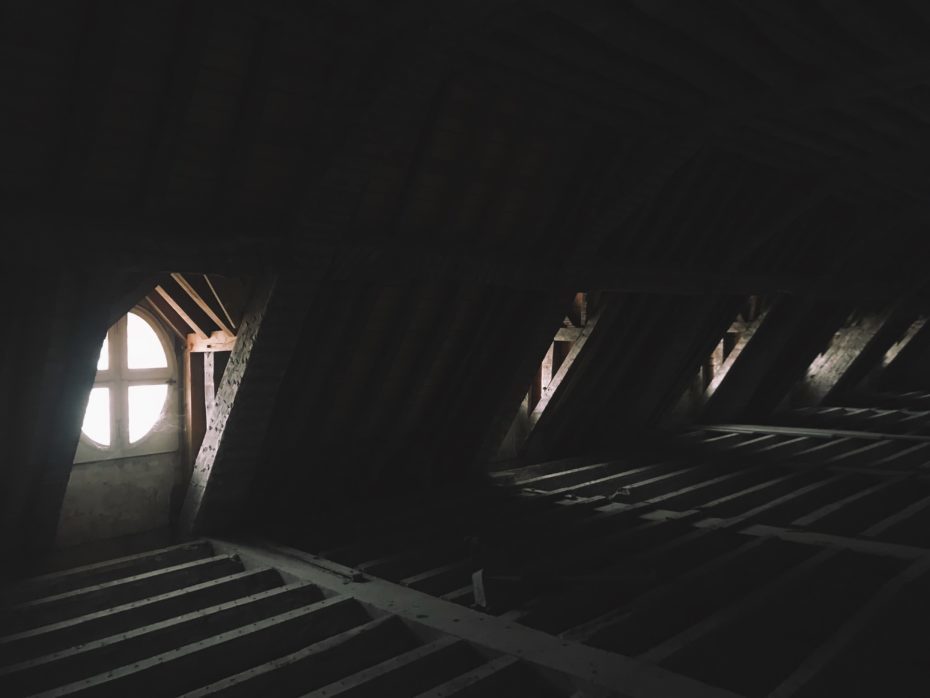 In a dark room in the attic of a 17th century Parisian palace, hides one of Paris' littlest-known and most fascinating museums. The Musée des Plans Reliefs is home to one of France's most curious historical treasures, a unique collection of miniature fortified cities created in secrecy for French monarchs throughout history to plan their next attacks. These are the real-life "Game of Thrones" maps, centuries old but impossibly elaborate and detailed. By the 18th century, the maps were neglected and nearly thrown out with the trash when they were luckily rescued and brought here to this attic, where they've remained ever since.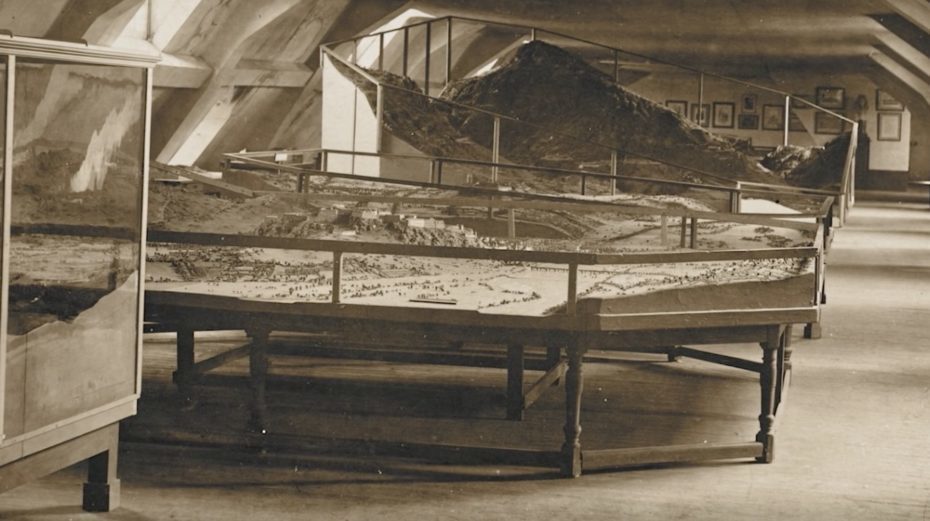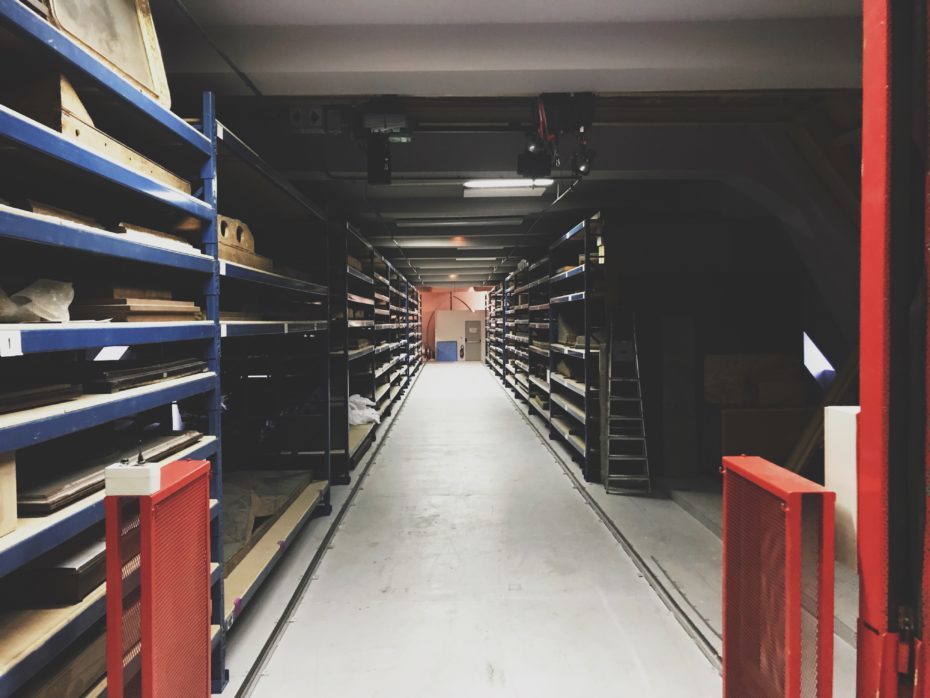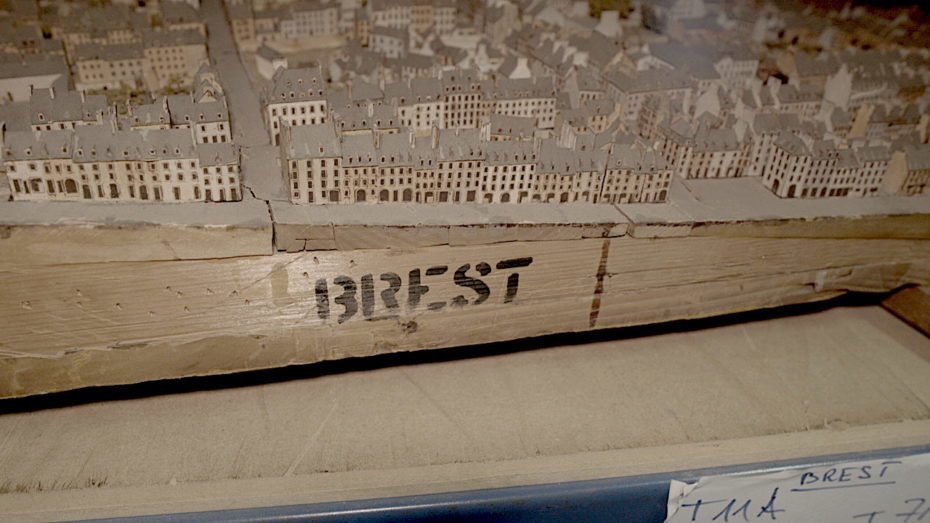 Join us on an adventure through the attics of the Invalides in Paris…
Tonight's homework? Check your attics … thoroughly.