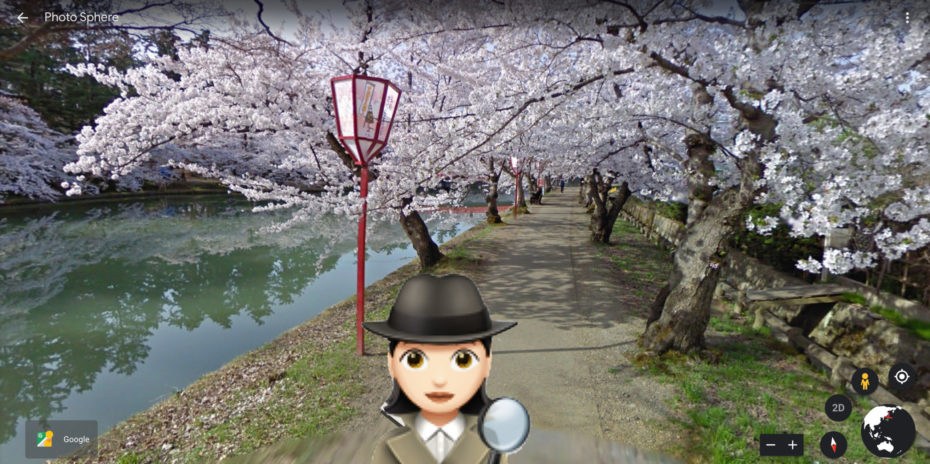 Not to brag, but I went all over the world today – before I'd even stopped for lunch! In these unprecedented times, when one of our greatest passions – travel – is taken away from us, it calls for a back-up plan. And that my fellow explorer, is armchair travelling. In addition to falling down the rabbit hole in our Don't be a Tourist archives, I'd like to recommend one of my favourite rainy day pastimes. Google Street View is one of the internet's most underrated resources. Some of the world's most incredible sites and hidden places are waiting to be virtually navigated with a click of a mouse. I followed the rickety train tracks of an Indian railway for miles, escaped to paradise and even went to space! I only stopped short to share the experience with you. Follow the links to some highlights from my world travelling this morning and use the arrows to move through the locations. And if you're a little impatient like me, you can also jump ahead by double clicking on points in the distance. I would also recommend to get on your desktop or laptop for the full experience, but if you're on a mobile device, make sure to download the Google Earth app (free) so you can follow my linked destination. Happy armchair travelling!
With the arrival of Spring, I thought I'd check on the cherry blossoms in Japan: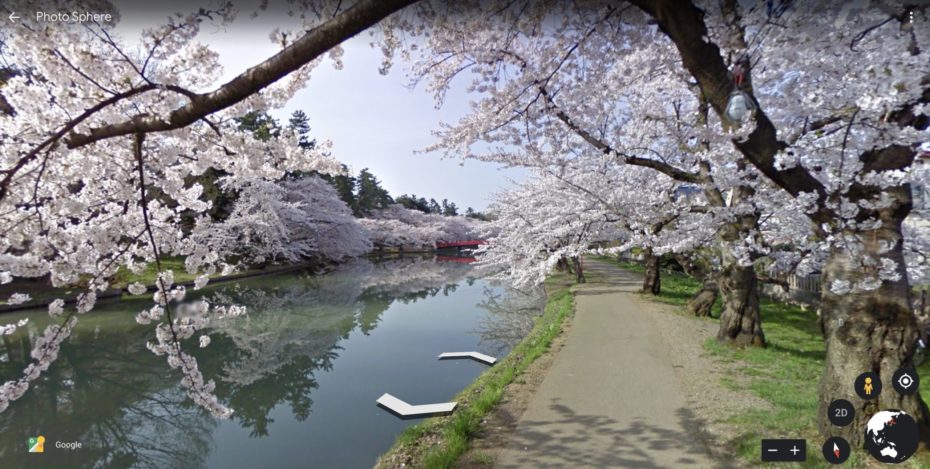 Wander through the cotton candy-coloured trees here.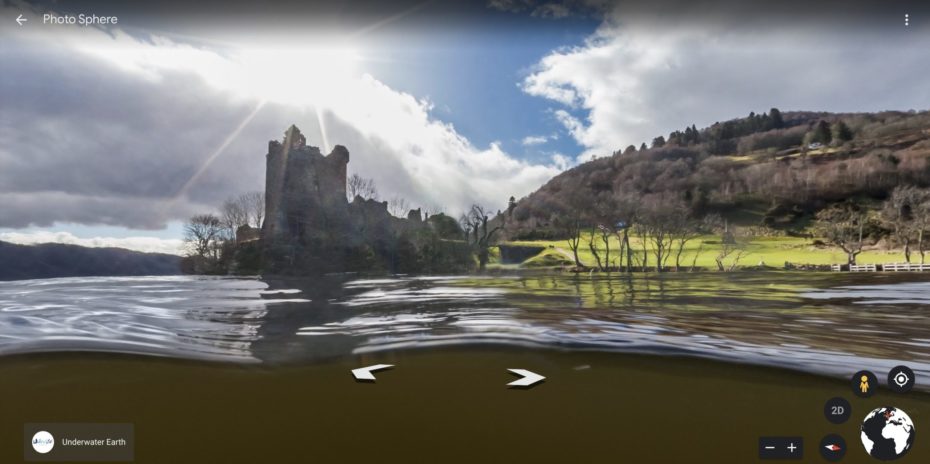 Hopped on the old ferris wheel at Pripyat's abandoned amusement park…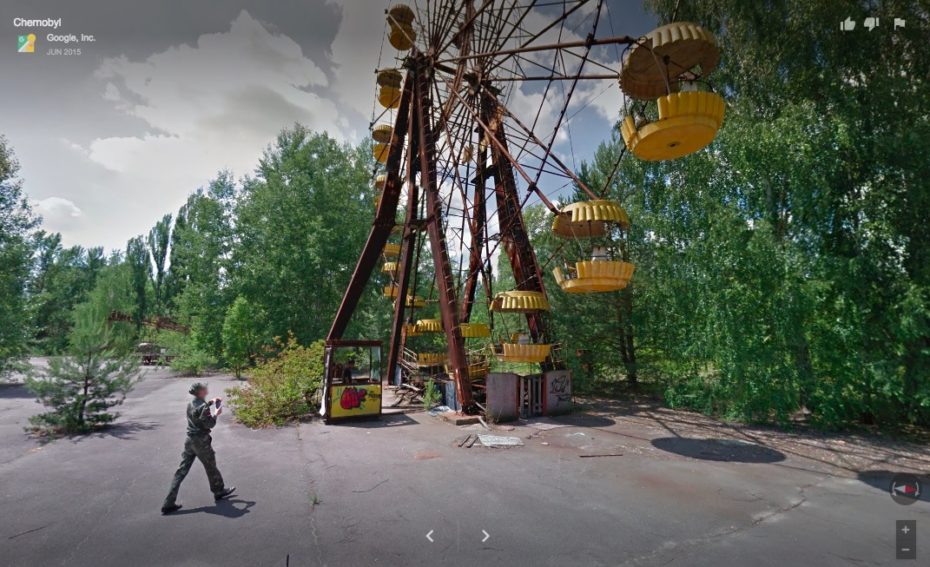 Start exploring here (sans the radiation problem).
Then I rode horseback across a frozen lake in Mongolia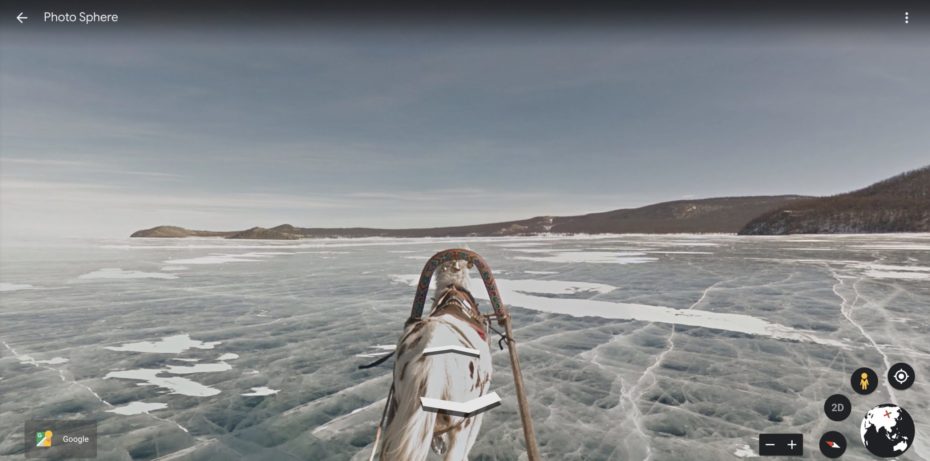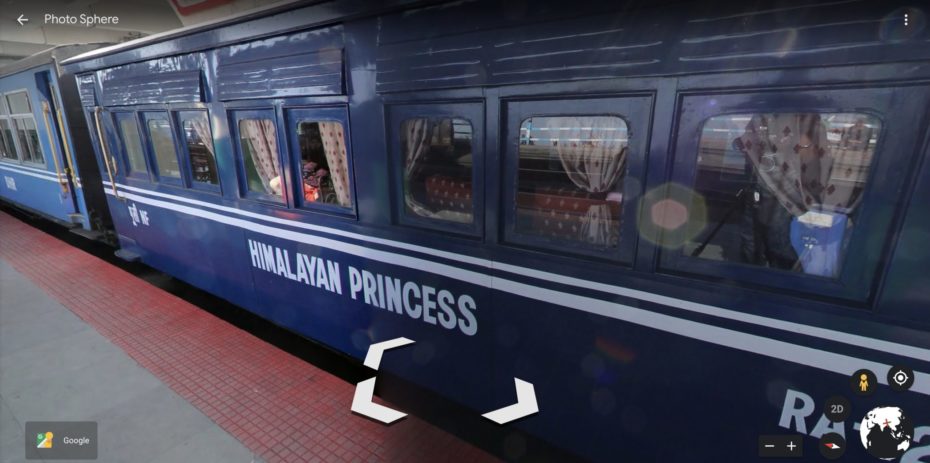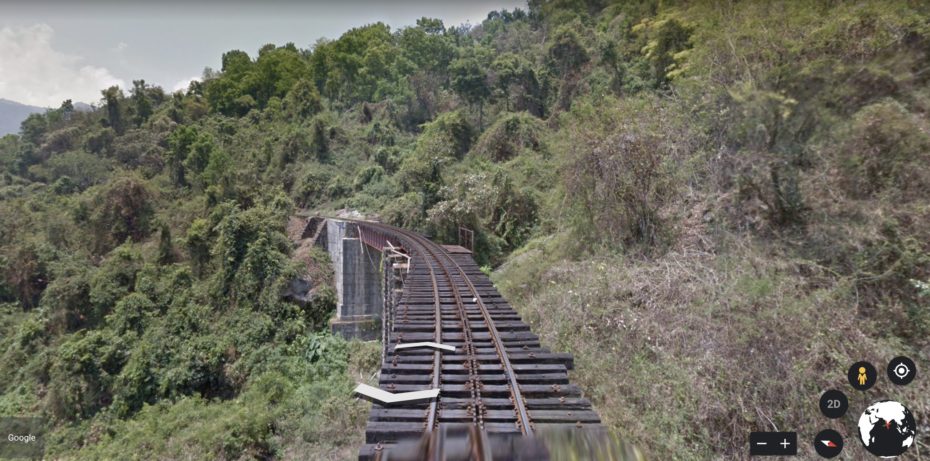 (which included a ride on Wes Anderson's real-life Darjeeling line):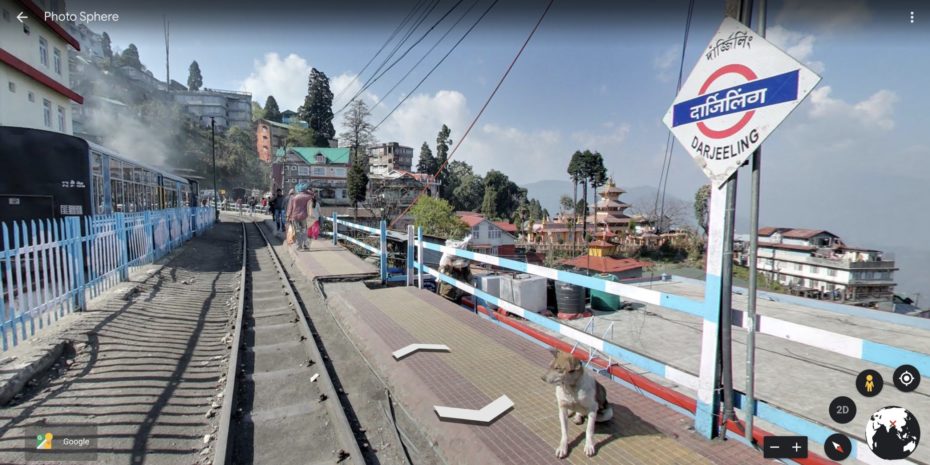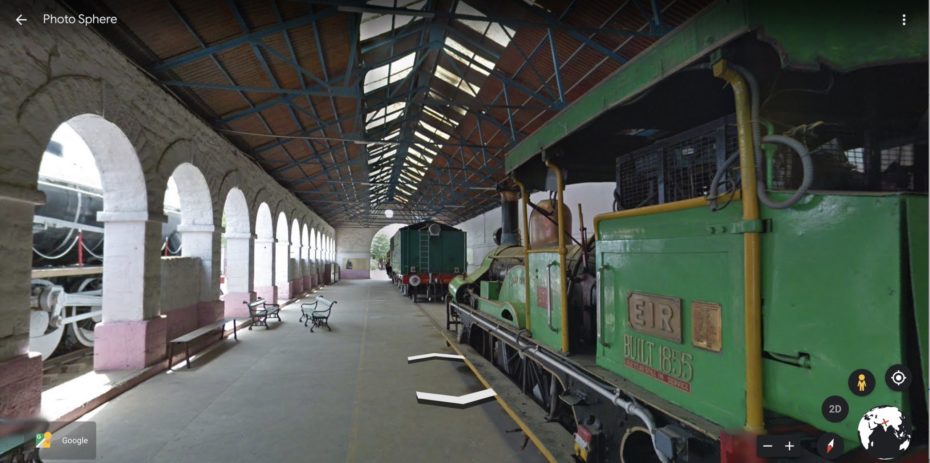 And then dropped my jaw on the floor wandering around this 12th century Indian fort: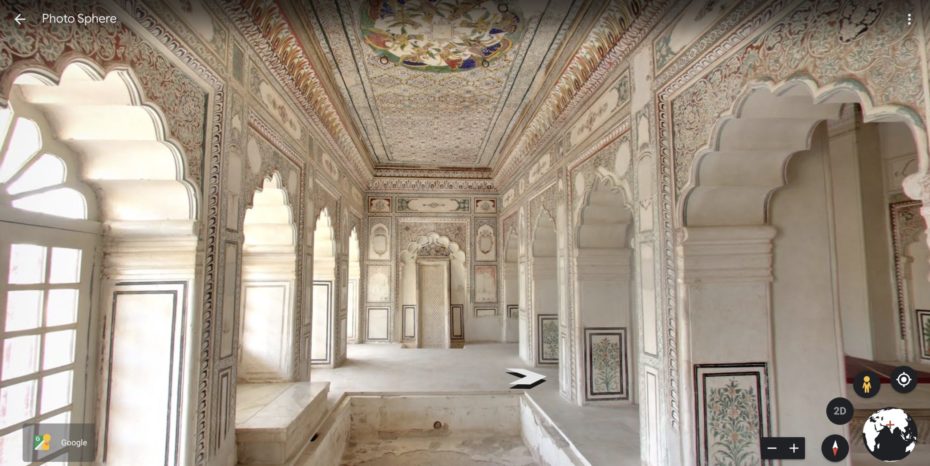 Saw Penguins in the South Pole. (Yay!)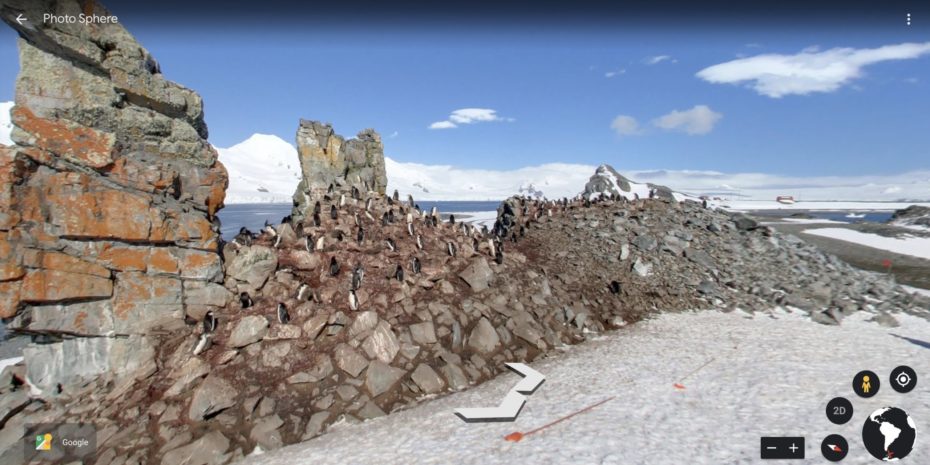 A small, rocky island in the South Shetlands, Half Moon is home to about 2,000 mating pairs of chinstrap penguins.
And snooped around the century-old shack of an Antarctic Explorer: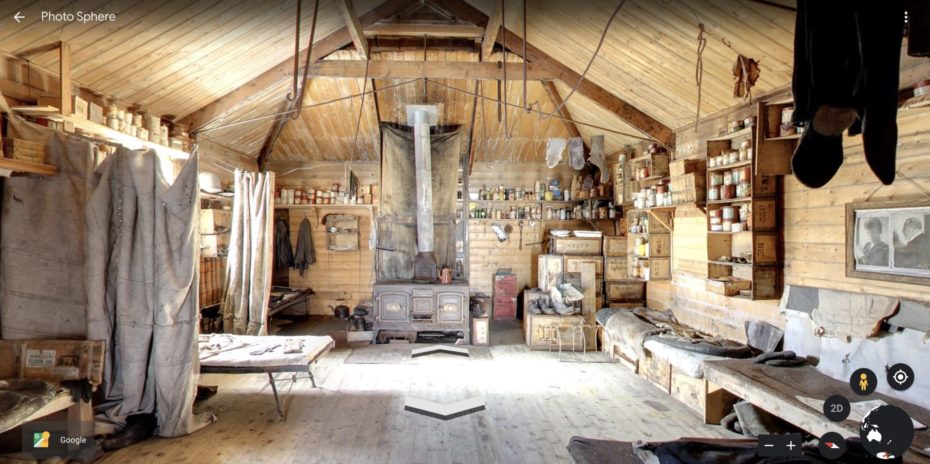 Shackleton's Hut, Cape Royds on Ross Island was made in England and transported all the way here to shelter explorer Ernest Shackleton and 14 men during a 1908 expedition to reach the South Pole. Belongings and supplies, including food and whiskey, have been remarkably well preserved by the climate.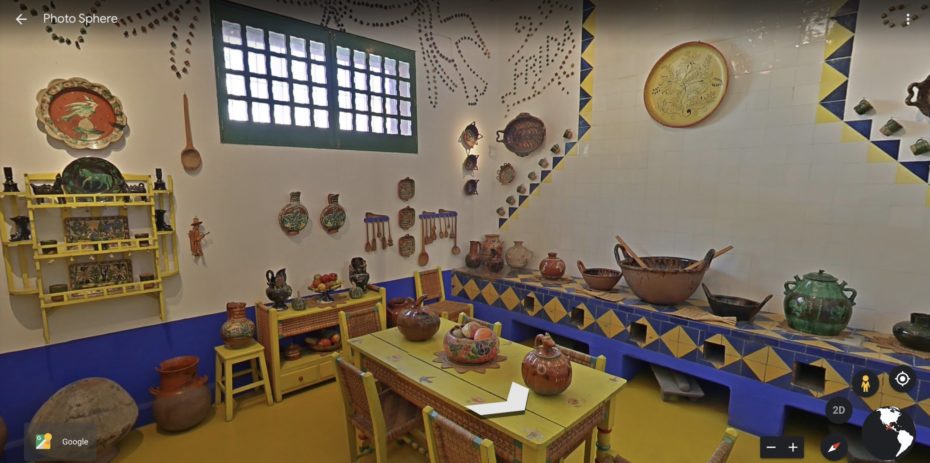 Went on safari in Uganda, saw lots of impalas, but didn't see any cheetahs: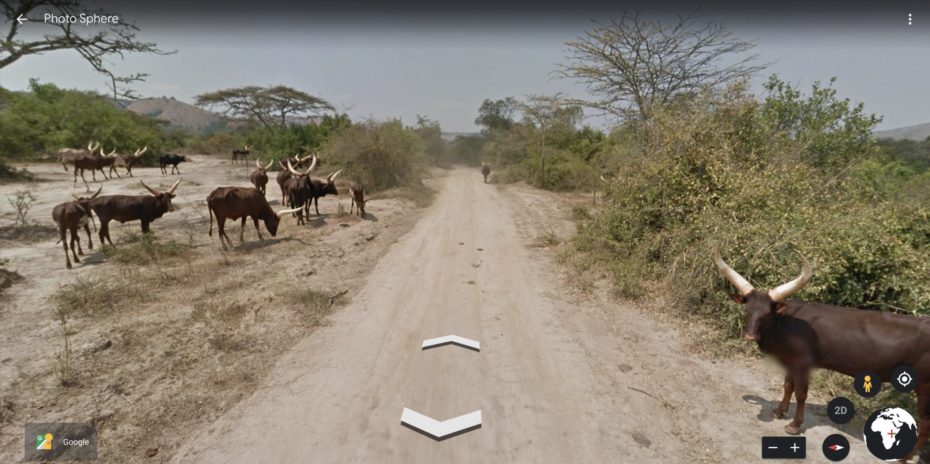 Let me know if you spot one on your visit.
Hopped over to Ghana to get a feel for life in a remote village on stilts: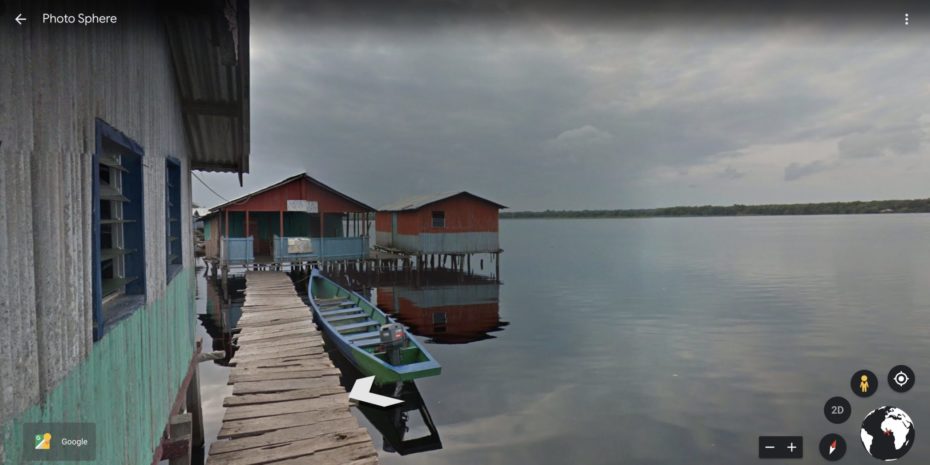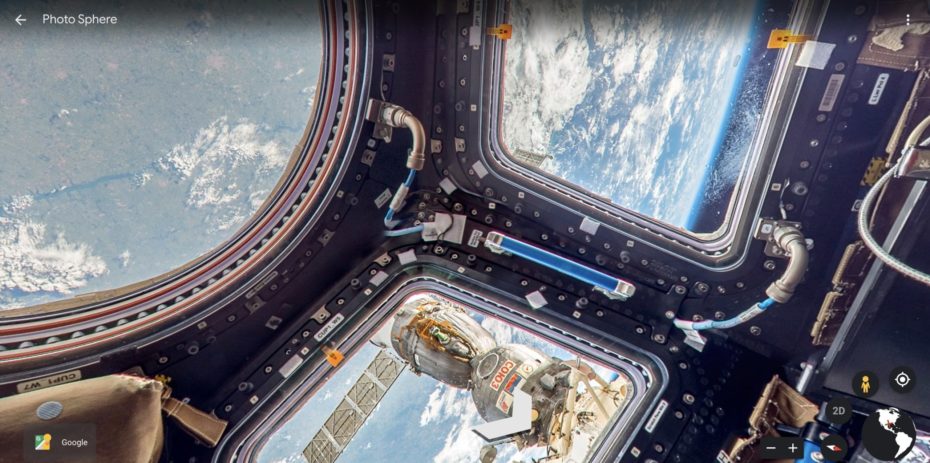 So many buttons, so much restraint.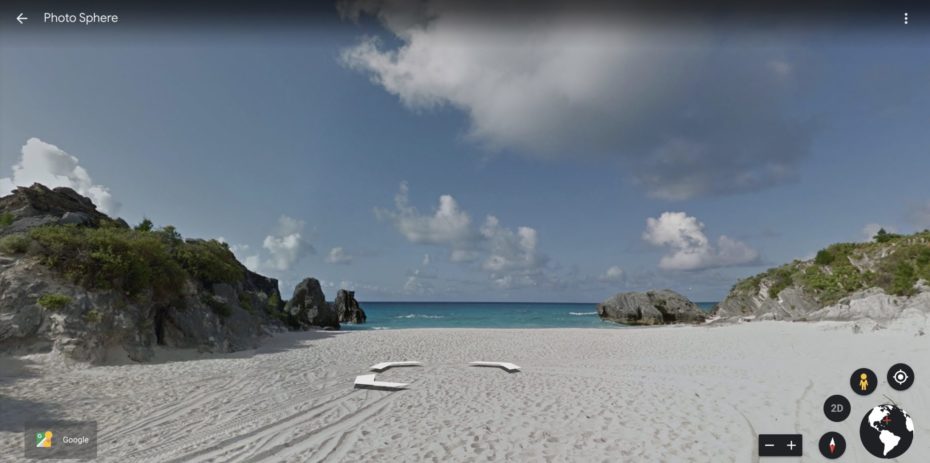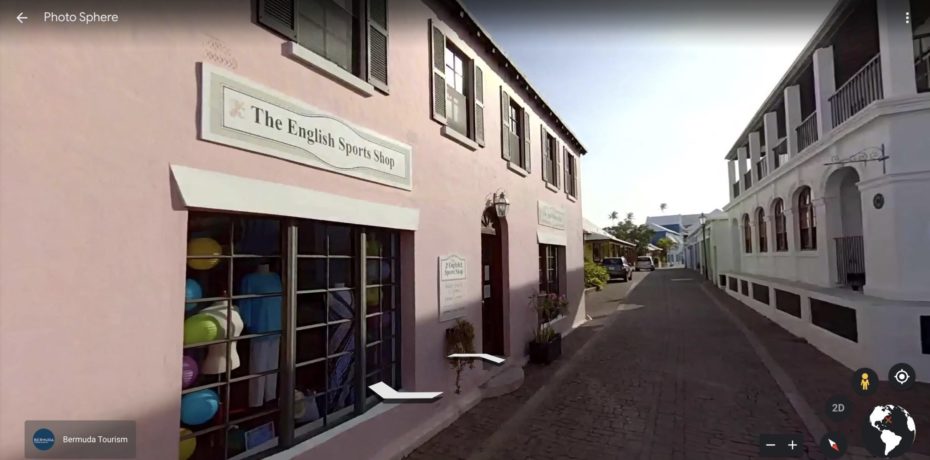 Then went diving with Minke whales on the Great Barrier Reef: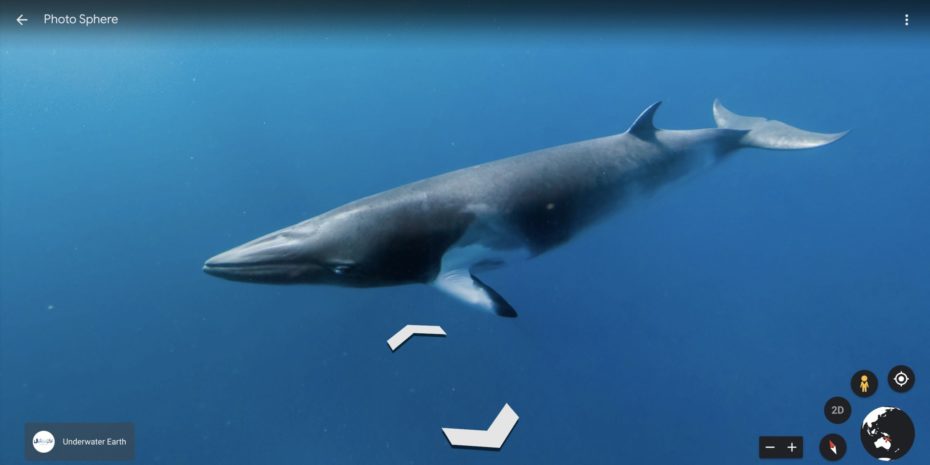 Get your mask on and track the whales here.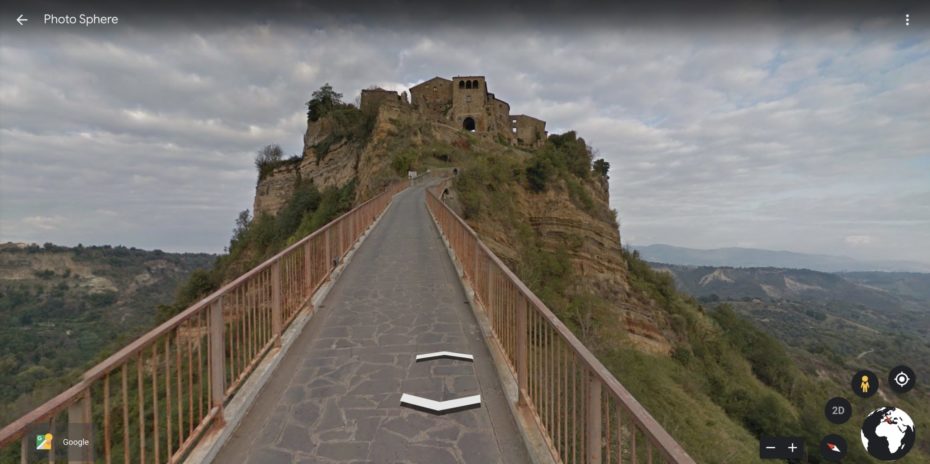 Italy's Civita di Bagnoregio, frozen in time, also known as "The Dying Town". Less of a hike if you do it this way.
Made an overdue visit to Kyrgizstan (the only country where North Koreans can take a vacation):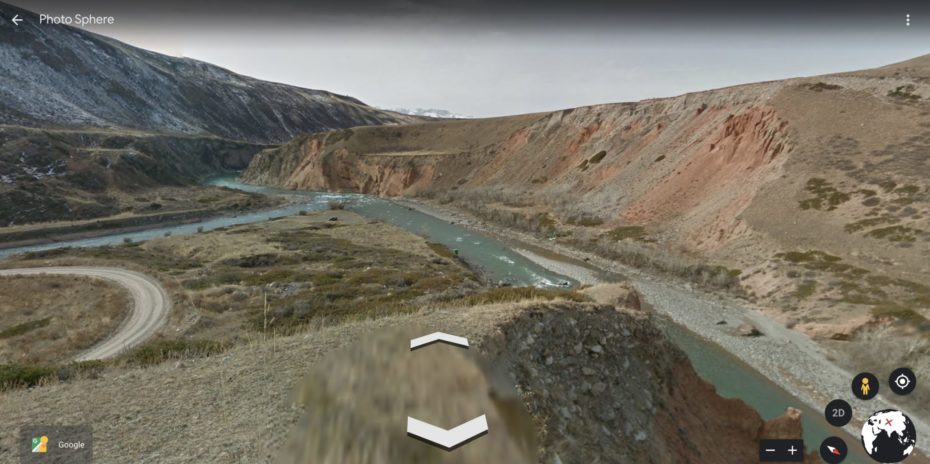 Here are 10 reasons why you should visit. They have an awesome little museum that's very Wes Anderson. an ancient caravanserai, a small settlement along the Silk Road where travellers could stop for the night.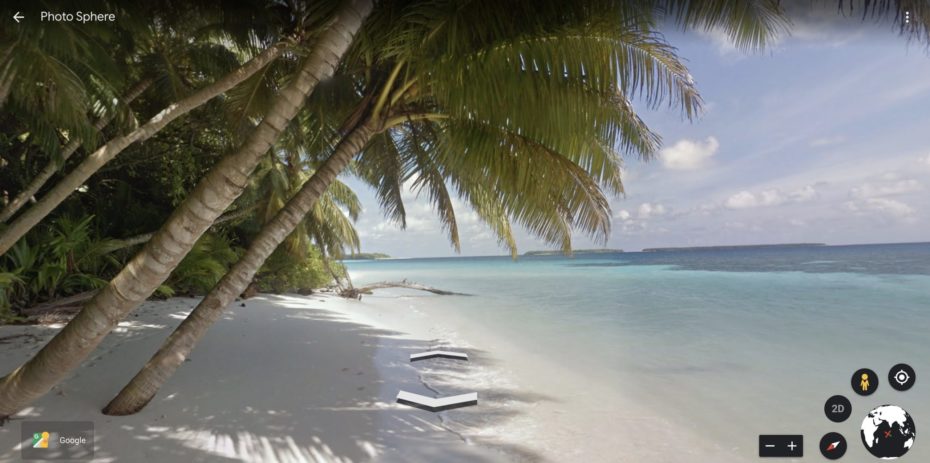 Stopped in paradise first at Île de la Passe, the most naturally vegetated island of Salomon Atoll, which escaped coconut plantations and the introduction of rats. Stopped by Danger Island and Sea Cow island too.
Rode a camel with Bedouins through the Liwa desert: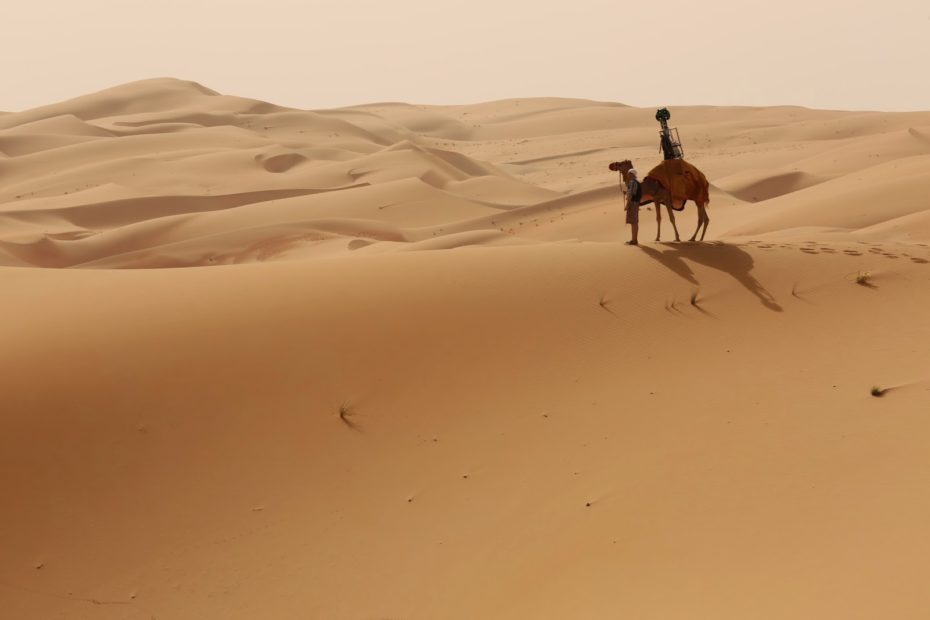 Casually sat under a waterfall next to a rainbow…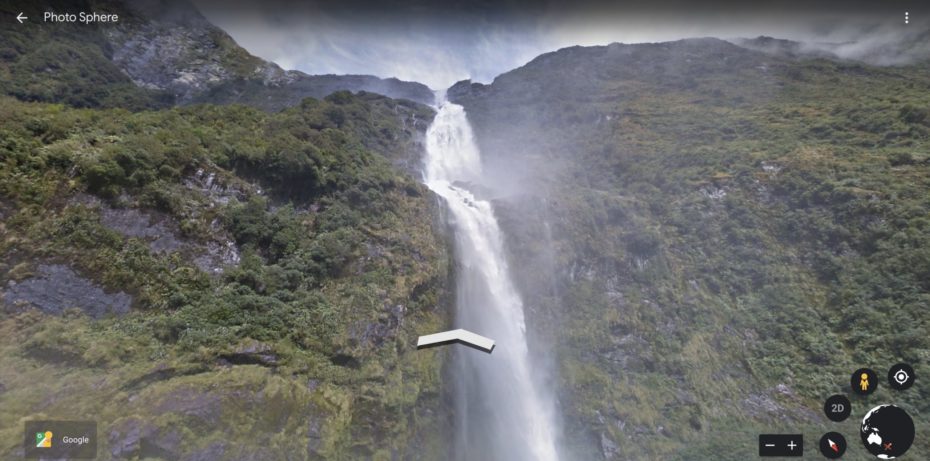 and then on the edge of a volcano in New Zealand: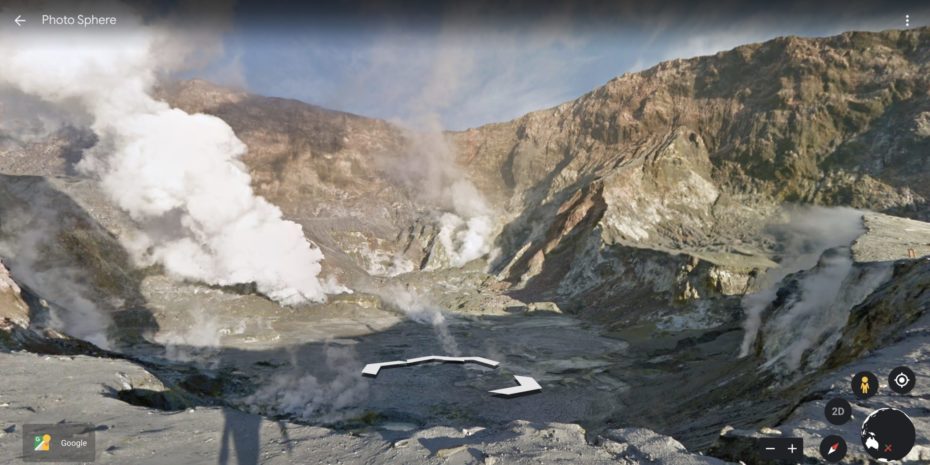 Finally, I don't usually do this, but once I got home to Paris…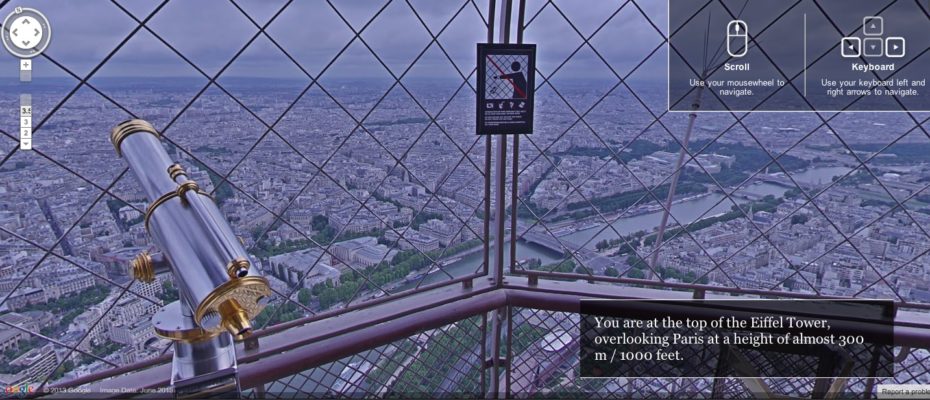 I went up to the top of the Eiffel Tower. There were no queues. Take in the views with me here.
Discover the whole world on Street View using this menu page.