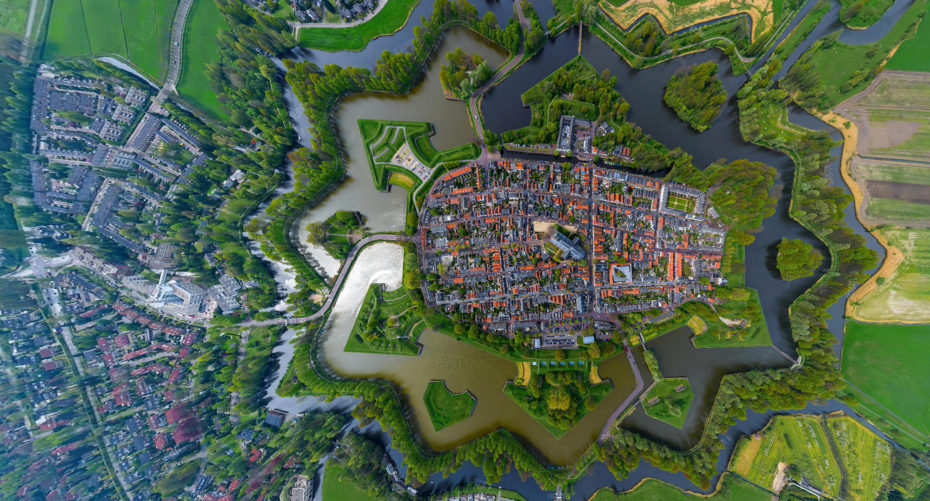 Next to pasta primavera, star forts have to be one of the coolest things the Italians ever made. Dreamt up in the 15th century to withstand onslaught of a little something called cannonballs, today these hypnotic fortresses appeal to our contemporary imaginations like crossover creations of fantasy genres – Star Wars, but make it Medieval Times. Most star-forts are so 'flat' and sprawling that it's hard to see their shape or grasp their extent from the ground, but do a bit of digital globe trotting from above, and you'll find that these kaleidoscopic giants have been hiding in plain sight for centuries all across the globe, in as many as 44 countries. From Italy to India, they make for a great bucket list of urban exploration, and off-beat tourism…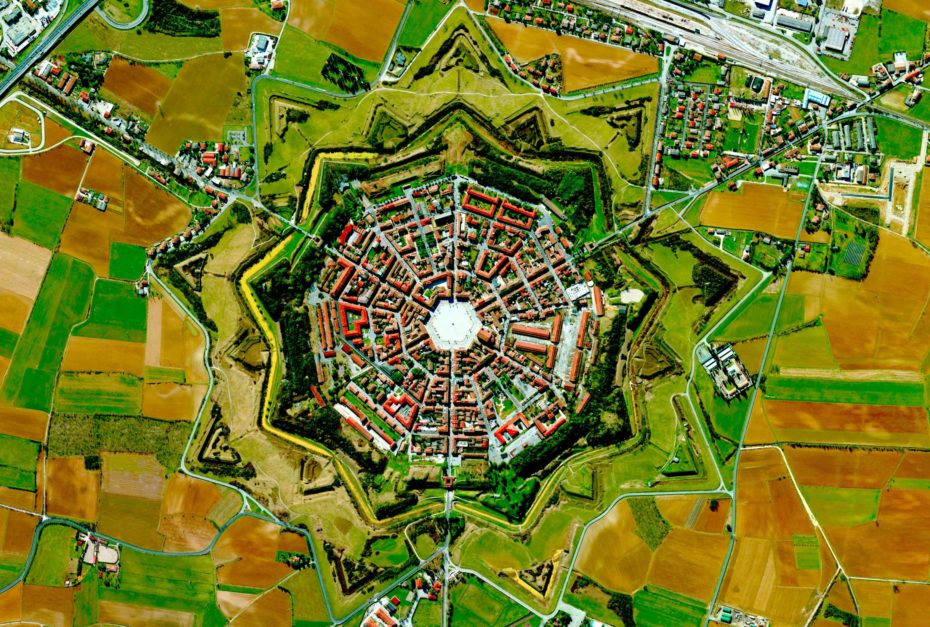 Covid-permitting, hopefully we'll be able to find ourselves in Italy for some "star city" exploring in the not too distant future. Until then, let's get researching. Our shortlist begins with Italy and the eponymous 16th century star fort of Palmanova, Italy (pictured above and below).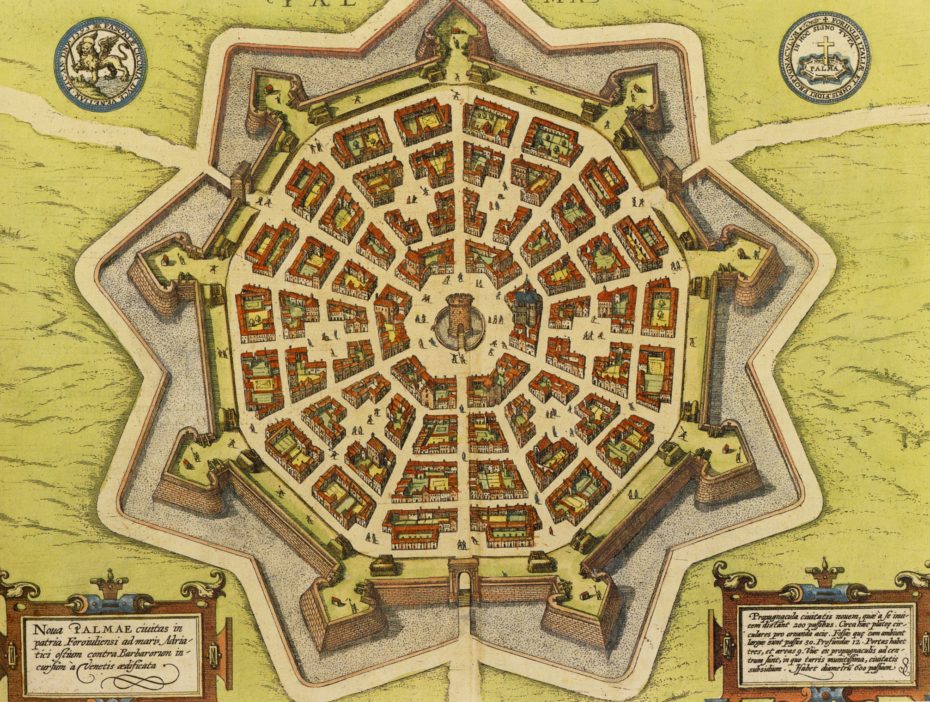 Following the popular ideals of a utopia, Palmanova was built by Venetian architects to satisfy the urge of building something perfect and idealistic. An hour's drive north east of Venice, it was the ideal renaissance city, which also meant it was ideal in the military sense, and was primarily built for the Venetian military as protection from the Ottoman Empire. The walls are entirely covered in grass, to sneakily hide the city from enemy eyes. Even today, travellers frequently visit the city without even noticing its unique shape. It was also built in a valley slightly lower than its surroundings to help the camouflage. Populating Palmanova and getting the local populace to migrate to such an imposing and curious place was a struggle however, and for a long time, the military were its only inhabitants. Eventually, the government forcedly moved prisoners there, in the early 17th century, effectively demoting it from a utopian city to a penal colony. Today it's a UNESCO World Heritage Site, but also very much a living town with a population of over 5,000.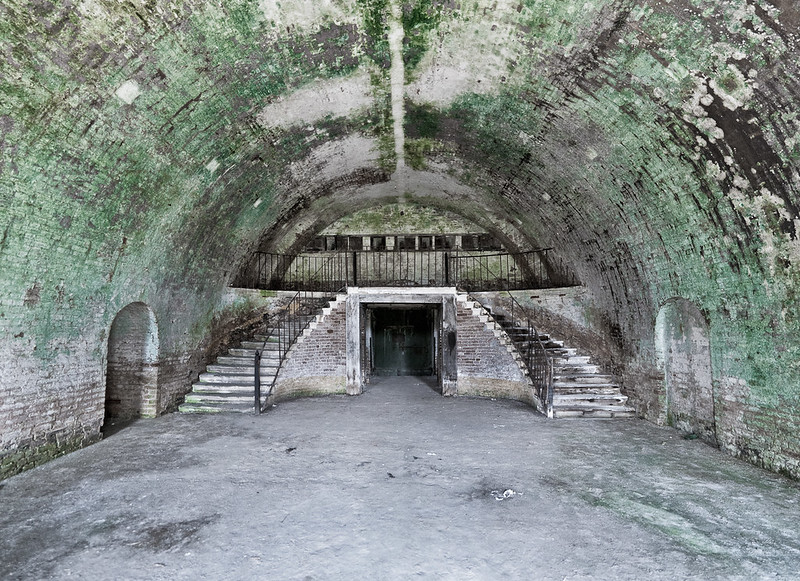 A vast number of surviving star forts today however, lie in ruins, like the nearby Forte Marghera in Venice, established in the 18th century and today an urbex playground. In the 19th century, with the development of more powerful artillery and explosive shells, star forts were replaced by simpler forts. And with aerial warfare and tanks that came in the 20th century, these fixed fortifications became largely obseolete. The Forte Marghera is occasionally used for ephemeral exhibitions, but remains an urban planner's ultimate challenge.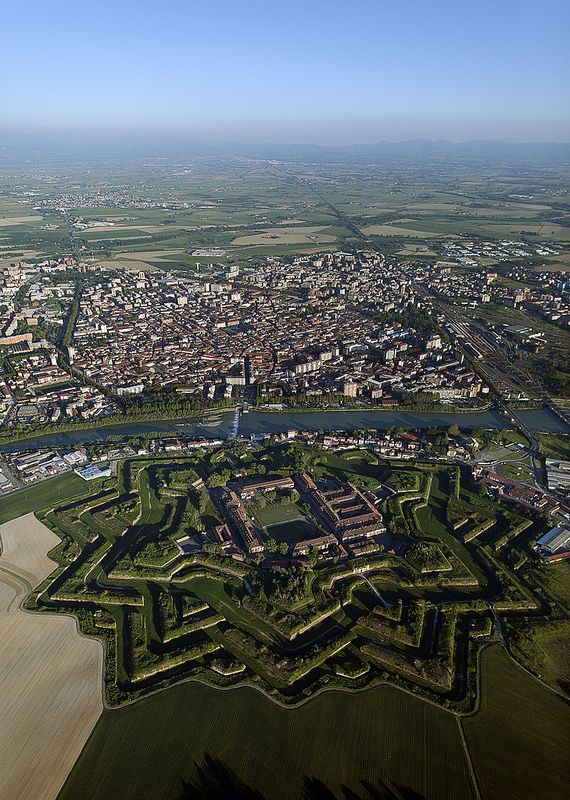 One of the best preserved fortifications of that era is the sprawling, 18th century Citadel of Alessandria, and despite a permanent exhibition of military history having been established within the fort in recent years, the Cittadella was listed as one of "The 7 Most Endangered" by a cultural heritage organisation due to the spread of weeds threatening the fortifications.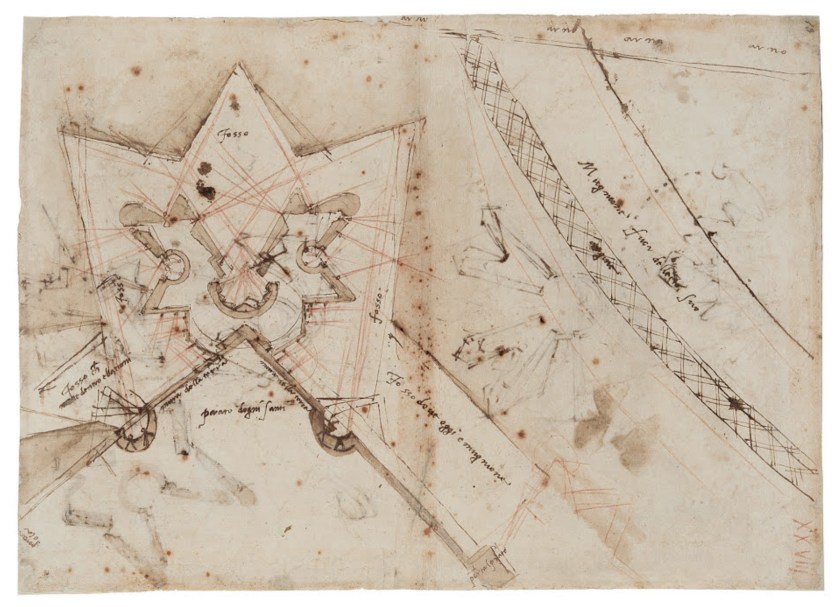 Before venturing out of Italy, where these star cities were first seen in the 15th century, let's get better acquainted with their story. At their core, these bastion forts – otherwise known as a trace italienne – were strongholds innovated to match the arrival of gunpowder in the 15th century, when a perpendicular fortress on a hilltop just wasn't cutting it anymore. It was actually Michelangelo, Renaissance man extraordinaire, who first dreamt up star forts in his role as "Governor of Fortifications" for Florence. Not a bad side hustle for the artist.
He realised their complex triangular shapes offered more formidable protection than the classically perpendicular walls of castles, which created "dead zones" ripe for cannonball pummelling:

Star forts were built lower into the earth with thicker bricks, and overlapping angles that provided manifold protection. The antique plans for their construction almost look like microscopic shots of snowflakes or alien cells…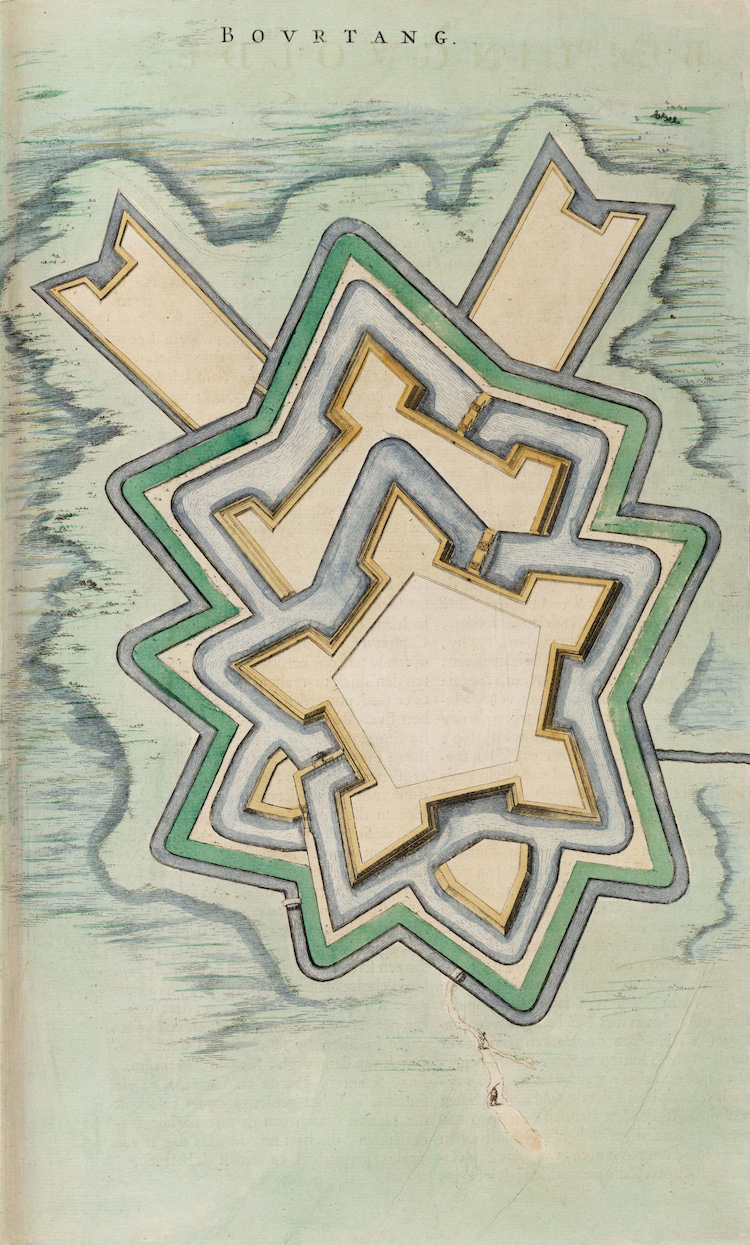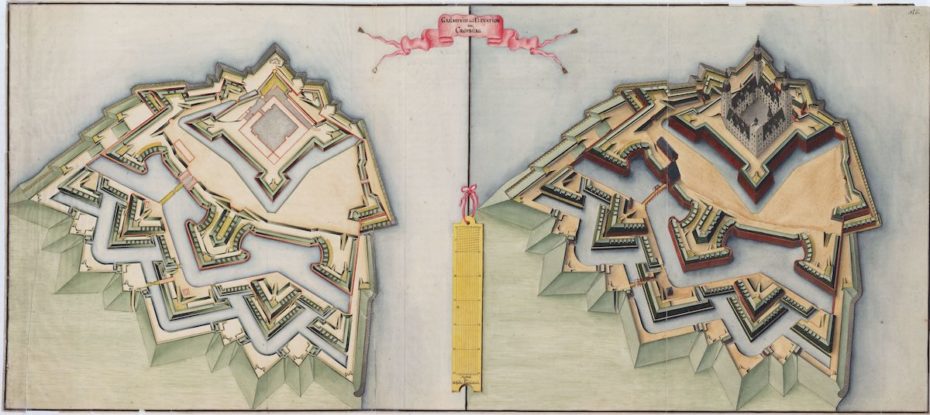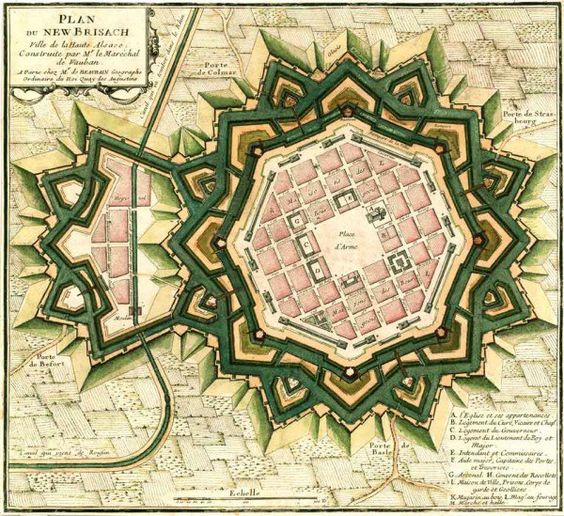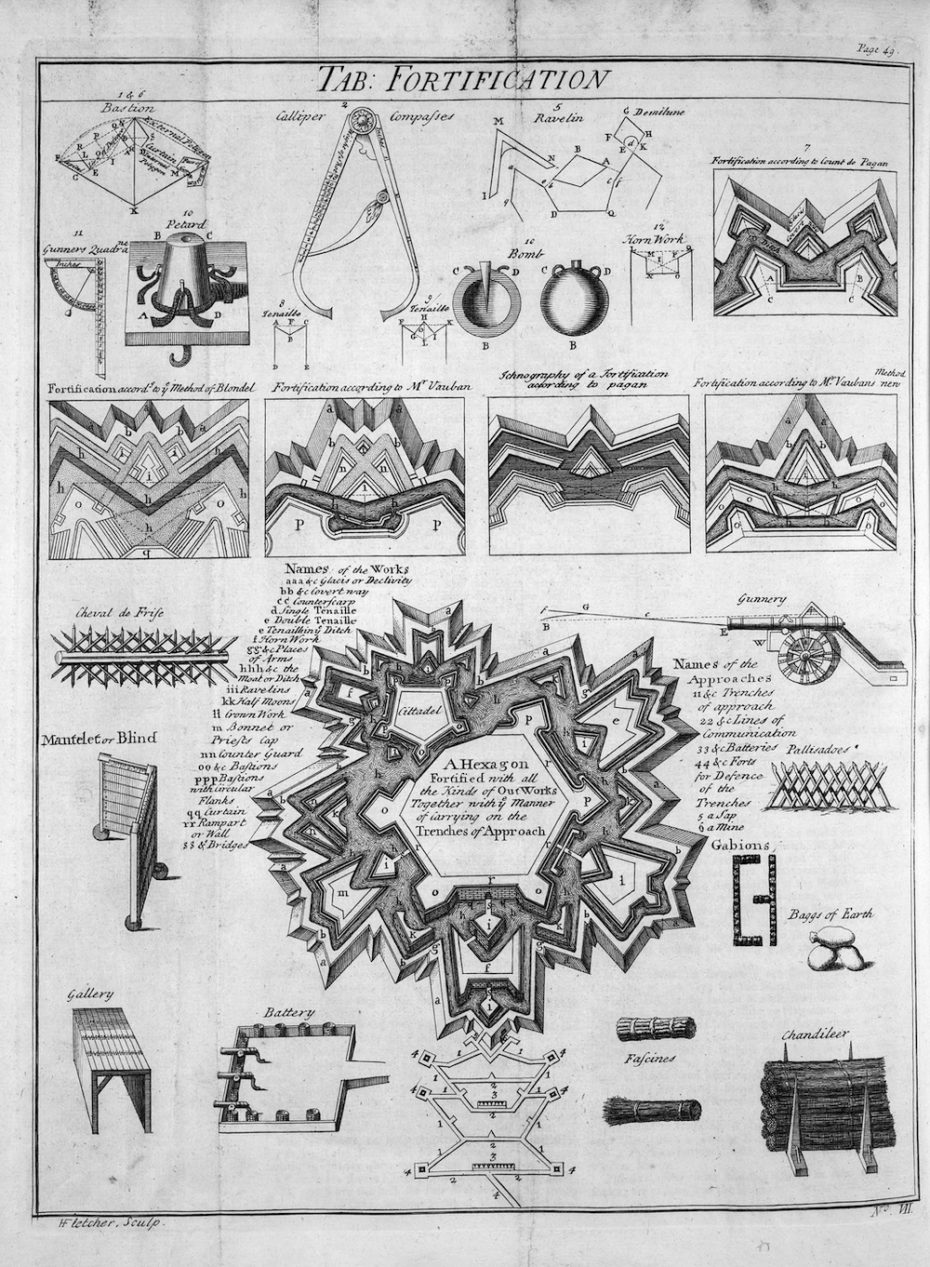 They were always dedicated to encompassing a portion of the kingdom's military resources. Quite often, they would surround a settlement in its entirety, or at least its royal or religious factions. It's easy to forget on foot, for example, that Vatican City was once fortified by the star fort of Sant Angelo – whose shape is perhaps only blatantly apparent to a curious, overhead bird…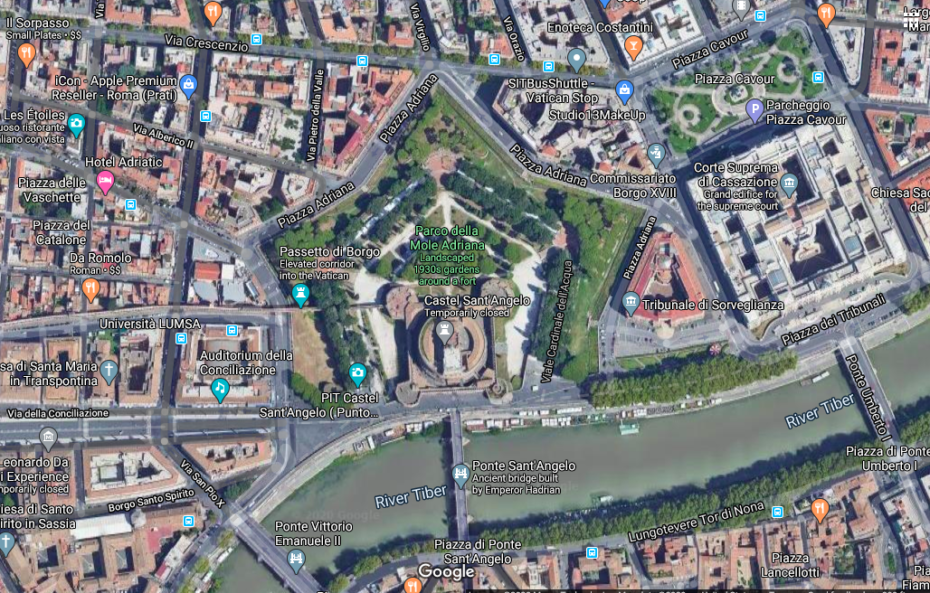 The star fort design that was developed in Italy became the gold standard for forts in Europe and pretty soon around the globe. There's an exhaustive list of bastion forts around the globe to browse here, but we've gone and picked out a few highlights…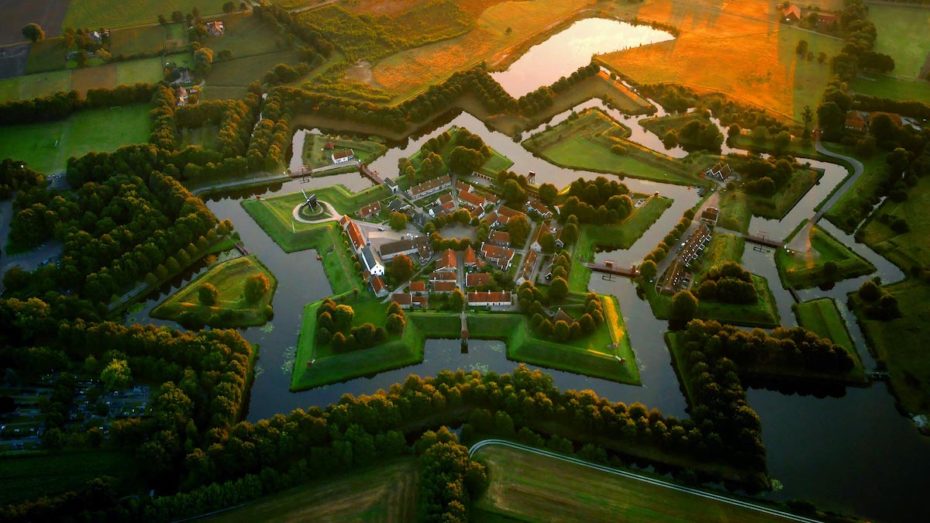 Considering how small the Netherlands is, you might be surprised to hear that its country with more star forts than anywhere in world, counting a whopping 97 bastion forts within its borders. The disproportionately high number of surviving structures in the Netherlands is likely due to the fact that its an extremely flat country, which means they would have been hard-pressed to create classic hill forts. Bastion forts, therefore, were a more manageable solution. Pictured above is the bastion of Bourtange. Built in 1593 (during the Eighty Years' War), both the Spanish and Germans laid siege to the fortress, but neither could conquer it. In the 19th century the fortress was converted into a village.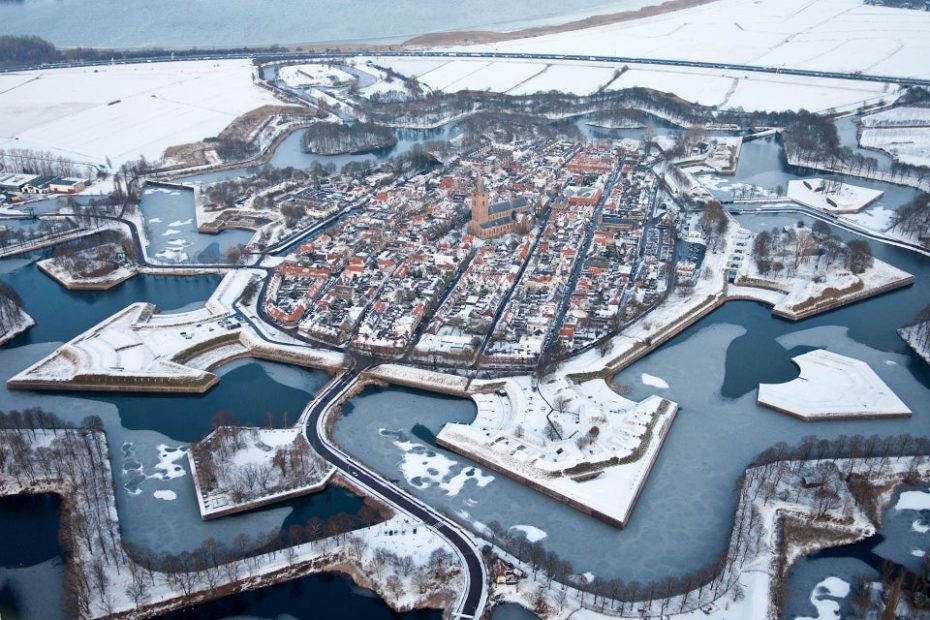 Perhaps Netherlands' most impressive is the 17th century Naarden vesting (also pictured at the beginning of this article), a lovely town today that makes for a delightful day trip from Amsterdam. There are canals to cruise, repurposed underground bunkers to find and a welcoming community to meet on charming café terraces.
Now, over on the small mediterranean island nation of Malta, which boasts 10 of its own star forts. The 16th century "Fort St. Elmo" is one of the oldest and most iconic star forts, spanning about 50,4000 square metres. Today, a visit to its grounds gives you a stark visual recap of the fortress' rise, fall, and reuse into 1972 (after which it fell into ruin).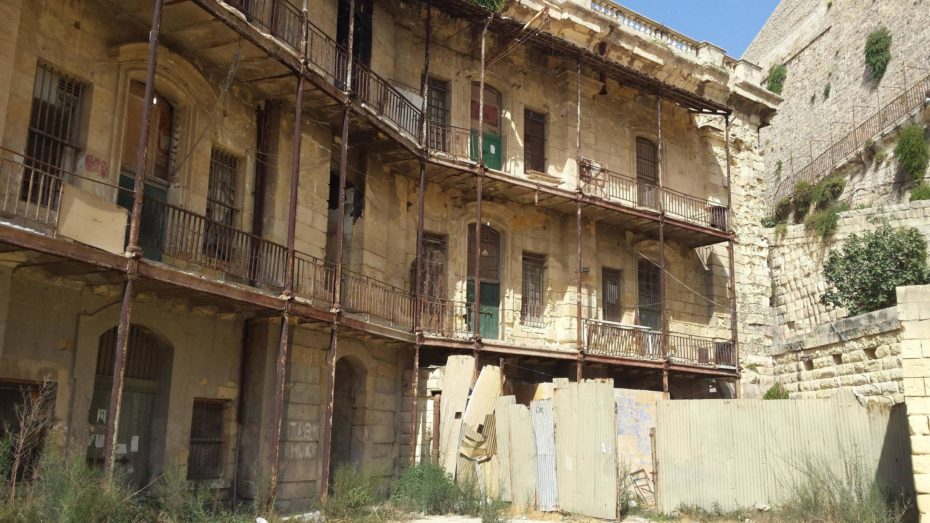 It gained fame during the Great Siege of Malta of 1565, for example, but was also modified by the British in the 19th century, then used in WWII, and so on.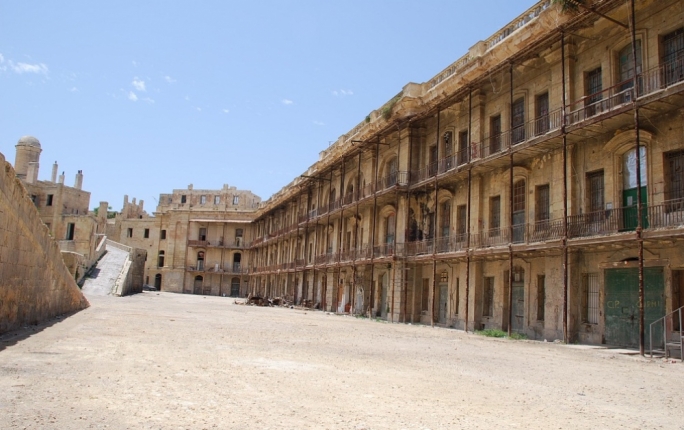 It is now partially home to a National War Museum, but if social media clues are anything to go by, large sections of the fort have also remained an urbex explorer's dream, as is the case with many star forts around the globe.
Let's turn our attention over to France…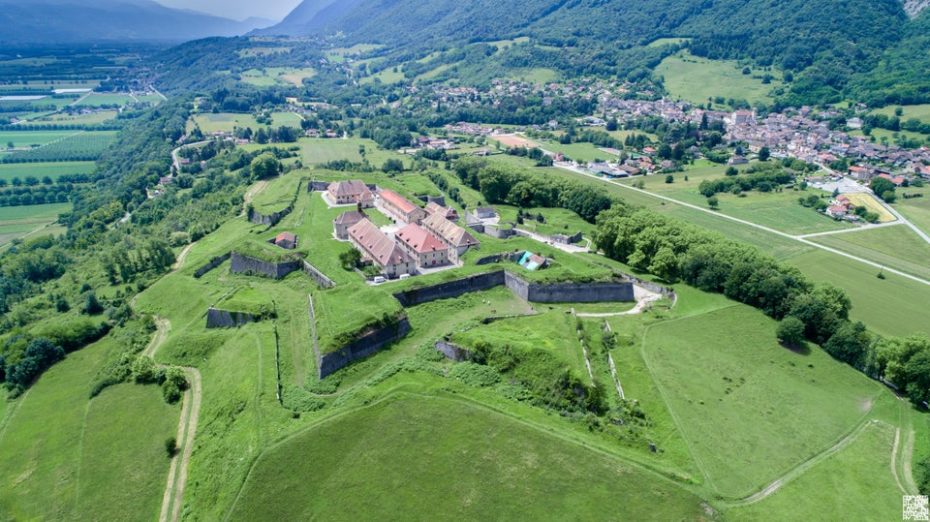 Another star fort pioneer was the engineering advisor of France's King Louis XIV, Sébastien Le Prestre de Vauban. He's one of the reasons there are over two-dozen forts surviving in France.
The 17th century star fort of Lille is now a public park, although its website says "the heart of the Citadel is closed to the public because it retains its military use."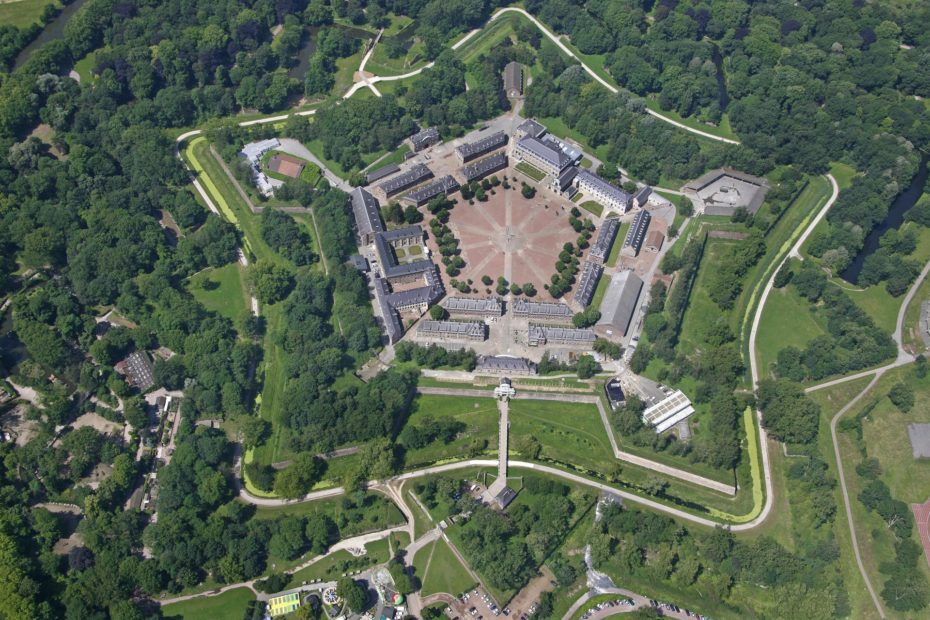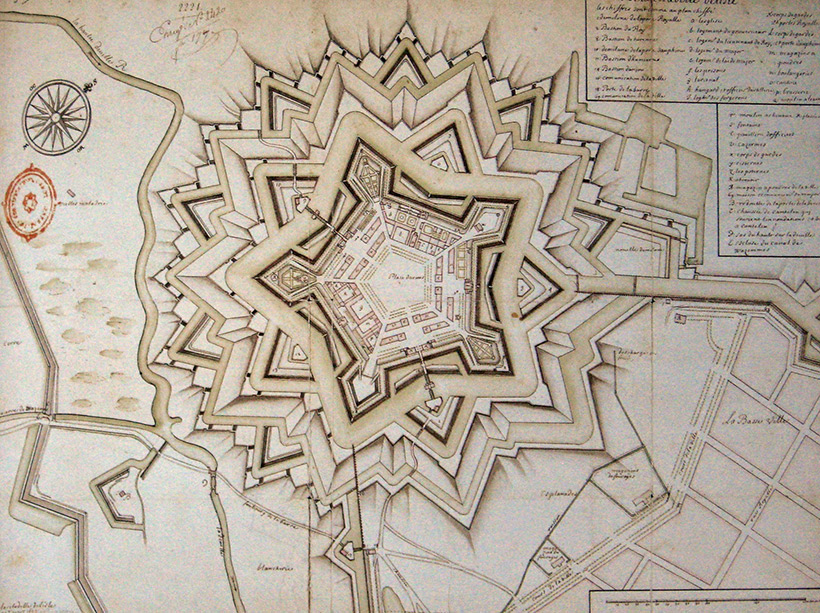 Clearly the functionality of these fortresses varies today, but sometimes you'll find them in-tact and ready to host everything from music festivals to the weary traveller. The Citadelle Vauban on the island of Belle-Île-en-Mer in Brittany doubles as park and hotel where you can pop in for a stroll, a drink, or an entire weekend getaway.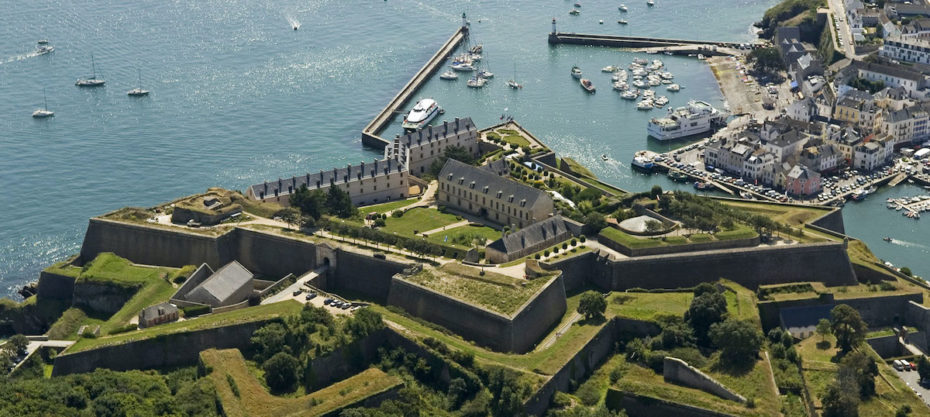 We love that the suites overlook the different points of the star fortress…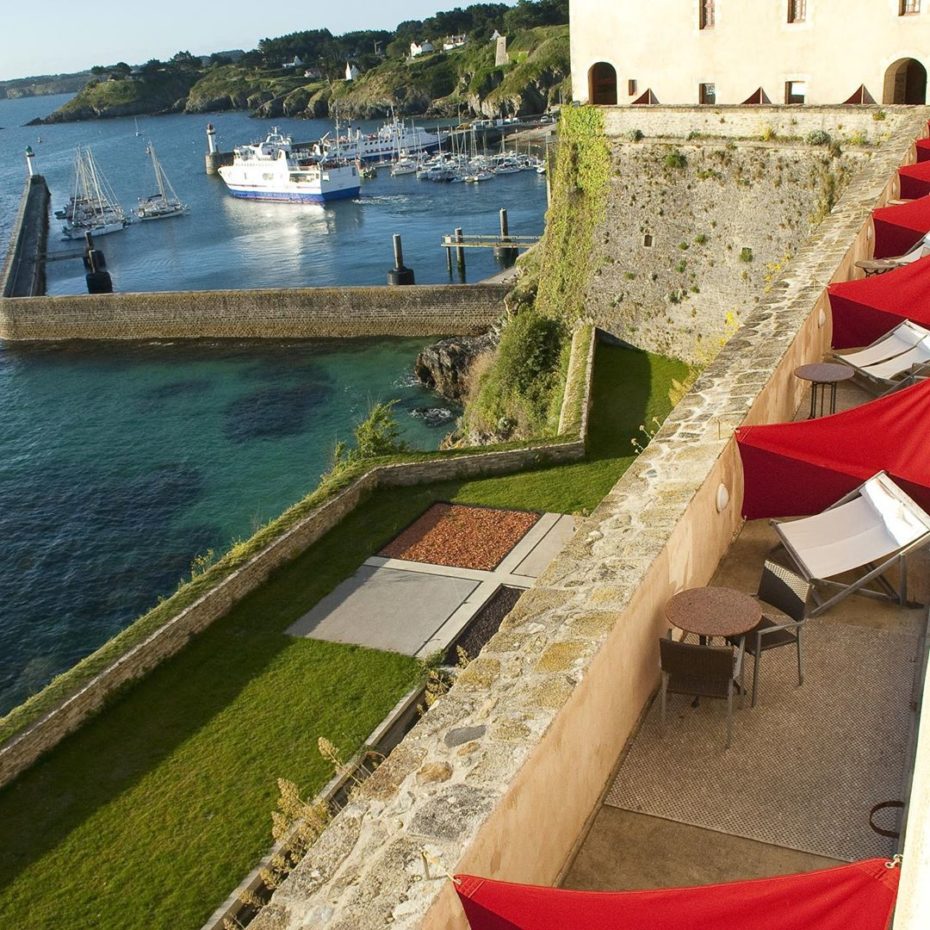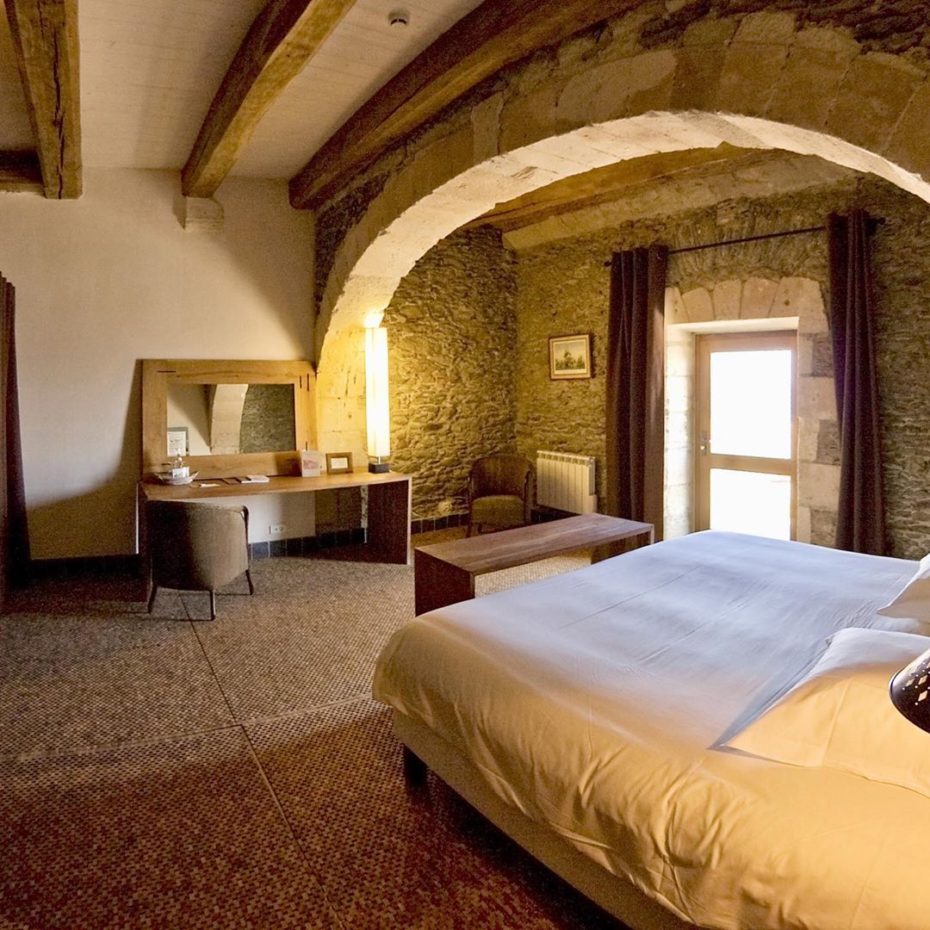 It perhaps goes without saying that Citadelle Vauban is not yet up-and-running again – but their website says their plans for the 2020 season will soon be announced.
If you favour a homier B&B experience, let's hop over to England's Star Castle Hotel, a bite-sized star fort that was "built in 1593 during the reign of Queen Elizabeth, for the defence of the Isles of Sicily, [UK]" according to its owners; "It stands on the fortified Garrison Hill to the west of Hugh Town, St Mary's, and commands magnificent views of the sea and isles in every direction." You can learn more on their site.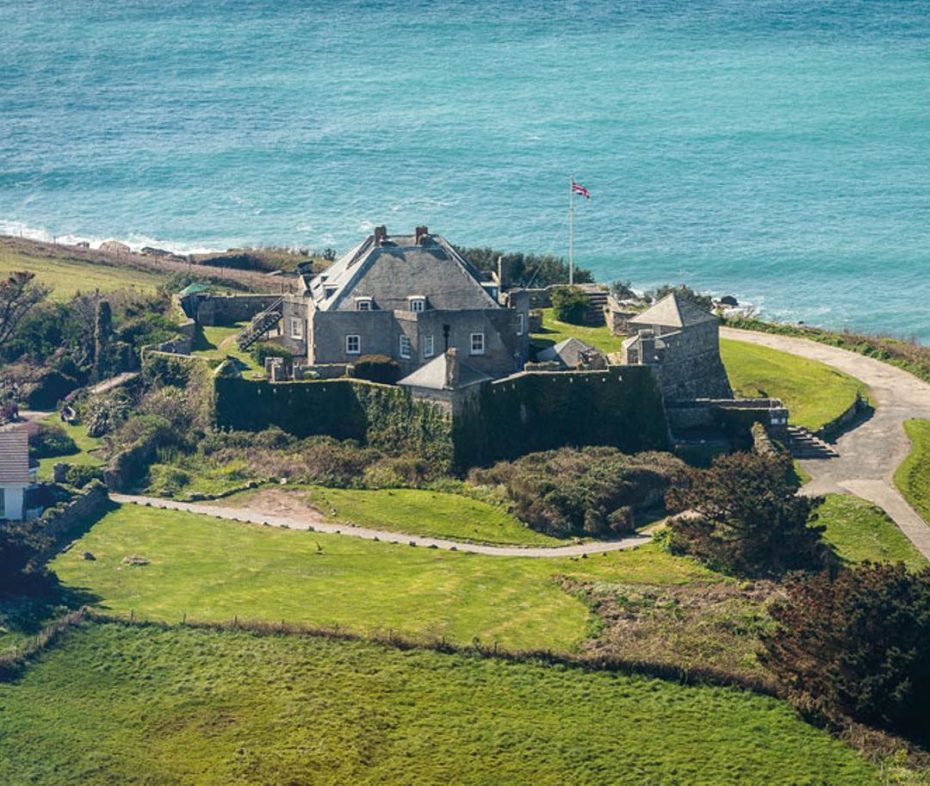 The truth is, once you know about the existence of star forts you can pretty much play spin the globe, and plop your finger down on any country to have fun narrowing down your search…
India's Manjarabad Fort:
The 19th-century Goryokaku in Japan: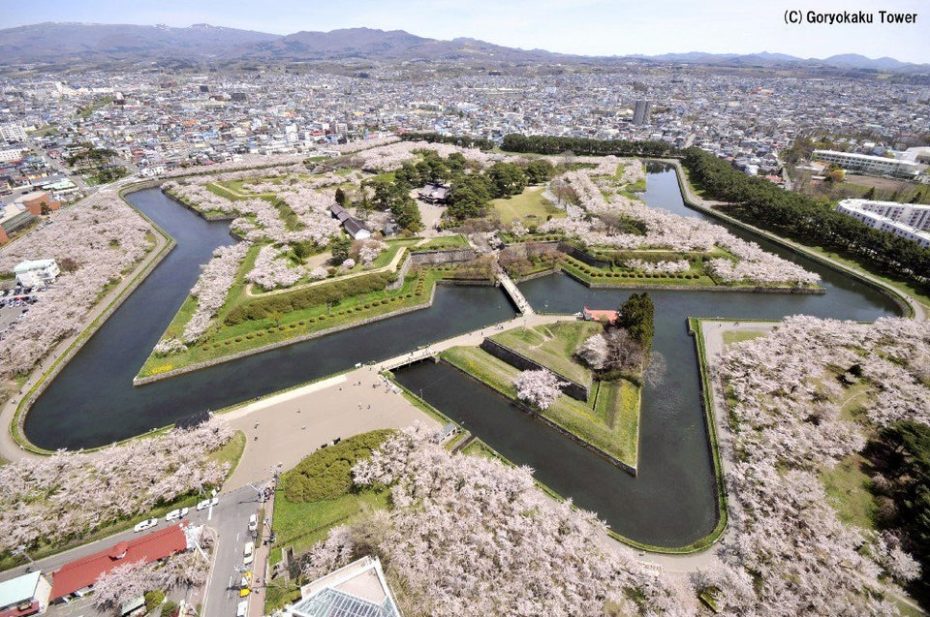 Nossa Senhora da Graça Fort or Lippe Fort in Portugal is a jewel of military architecture:
Kłodzko, Poland: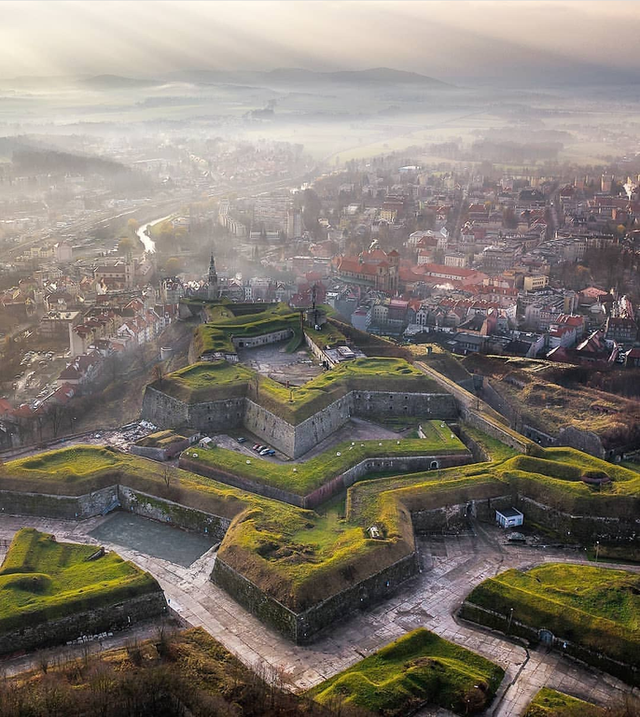 And what's that? didn't think you'd find star forts in the United States? That's perhaps the biggest surprise in the long, long history of star forts. Turns out, the US is loaded with them too, because one can not only find (what were then) Spanish, French and British star forts in the present-US, but an abundance of star forts commissioned en masse by the American government after the War of 1812. Just ask Lady Liberty, whose base is made from Ellis Island's star fort.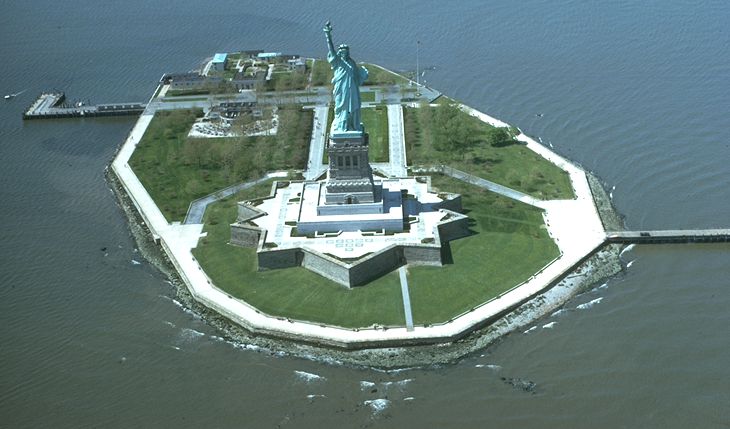 To learn more about a star fort in your country, we highly suggest checking out this fabulous internet archive, The Starfort Gallery, of forts around the world. And if you ever get to visit one, a drone might come in handy too.