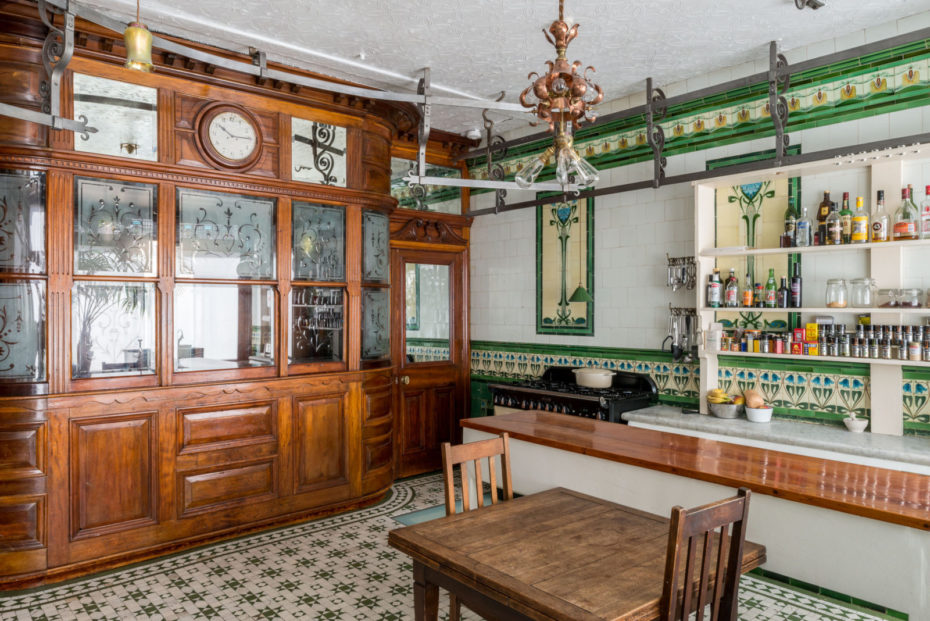 So generously preserved of its original features, you can almost imagine a portly butcher emerging from his back room to ask whether you want the Sirloin cut or Tenderloin. And yet this "rare survival" in North London has managed to find new life as a wonderful two-bedroom home with a kitchen and front room to knock your socks off.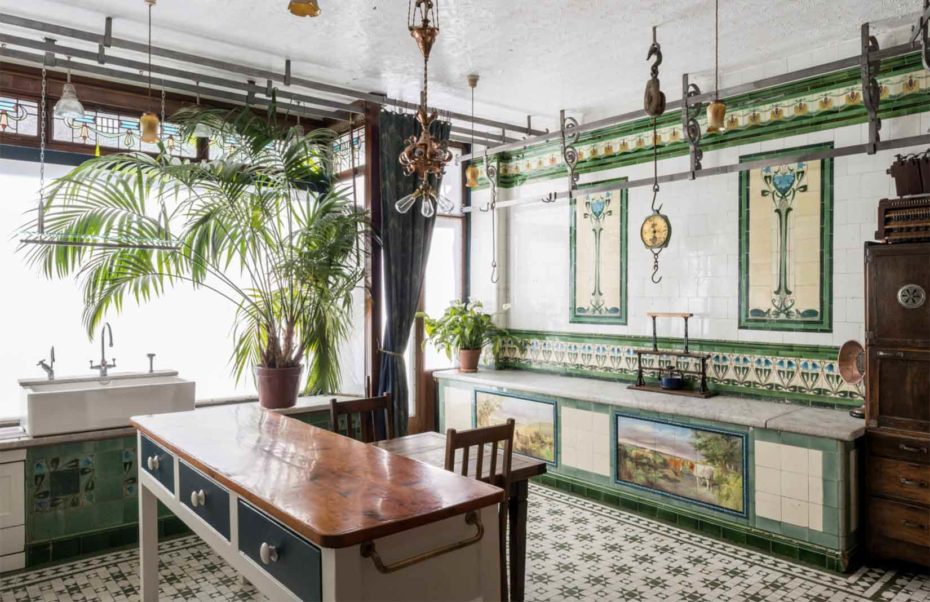 Covered in ornate Edwardian and Art Nouveau tiling, complete with a mahogany cashier's booth, etched glass, gorgeous intricate ironwork and original hand-painted scenes of Hampstead Heath's cows a century ago, the old shop floor is without doubt the cherry on the cake. But there are plenty more surprises in store. So let's scour every inch of this place, as it's just hit the market for £700,000. (We can talk about splitting the bill later).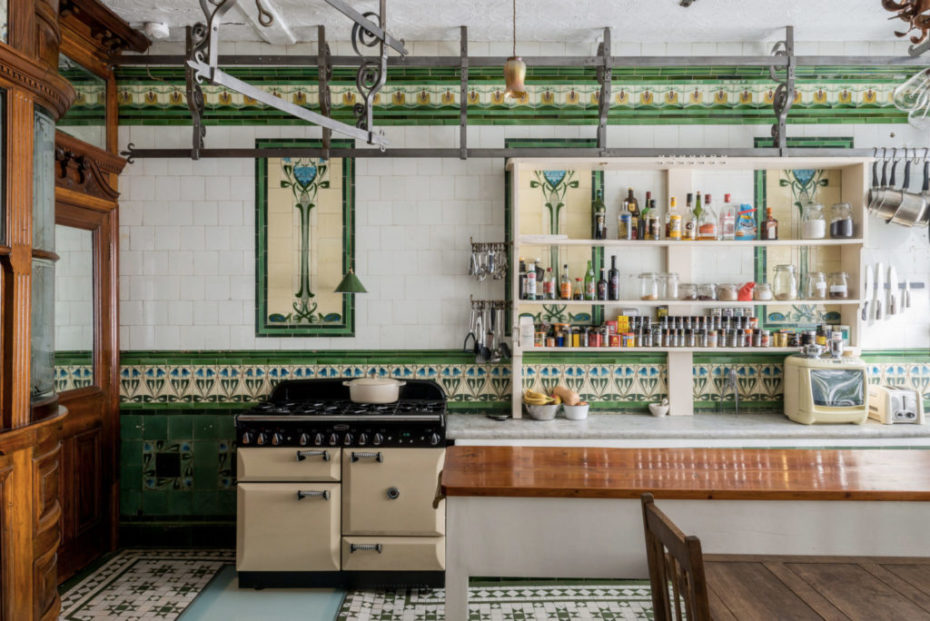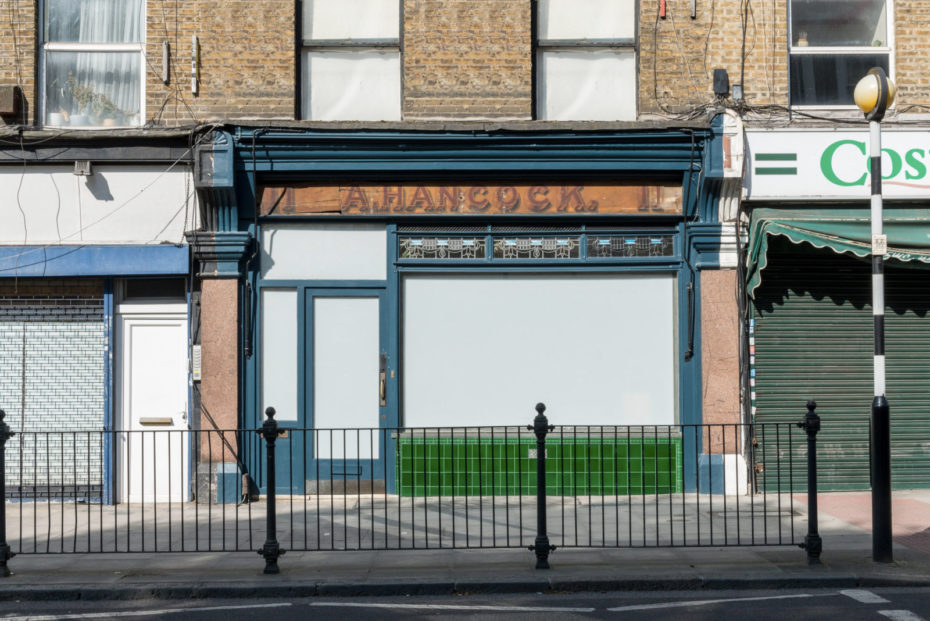 The now-Grade II listed building dates back to 1890, situated on a terraced street populated by local shops on either side. The hand-painted sign was uncovered last year and reveals the name of the original butcher that operated here at 493 Hornsey Rd at the turn of the century. Since then, it changed hands two or three times (records are lacking), but always remaining a butcher until 1990, when the last commercial tenant, Mr. W. Plumb, hung up his apron and closed the 100 year-old butcher shop for good. It's likely his business suffered as large supermarket chains all but wiped out London's Mom & Pop food shops.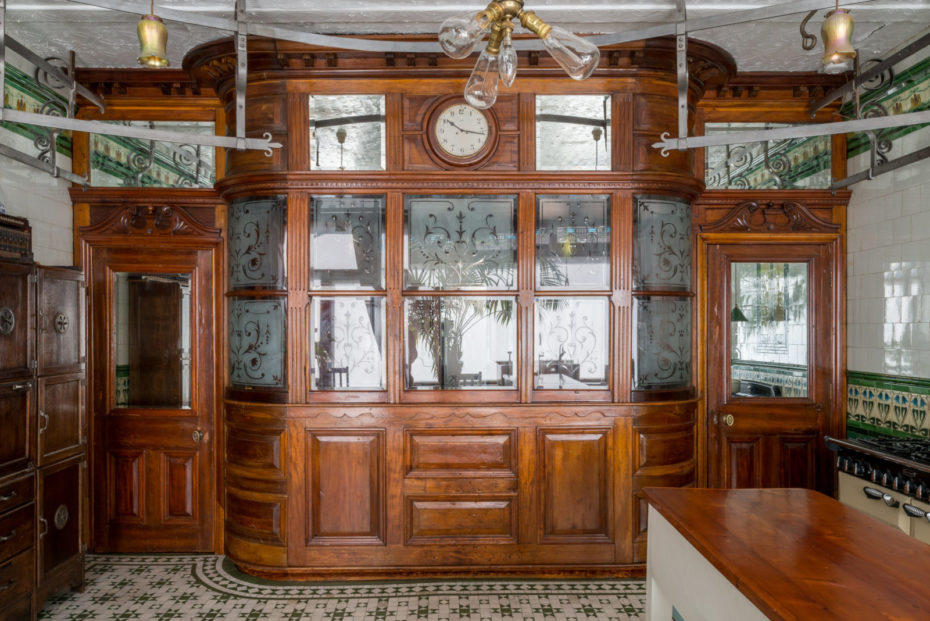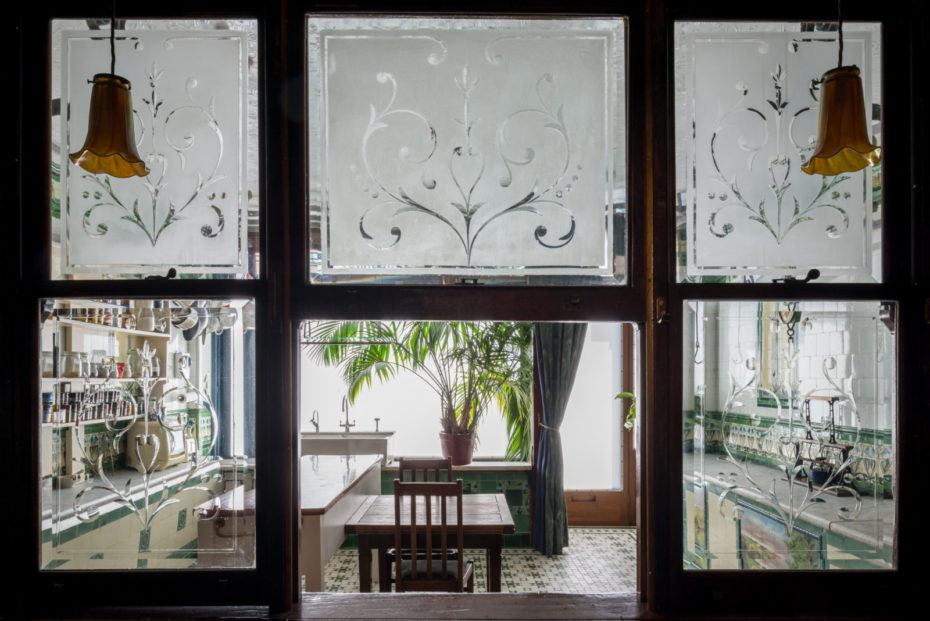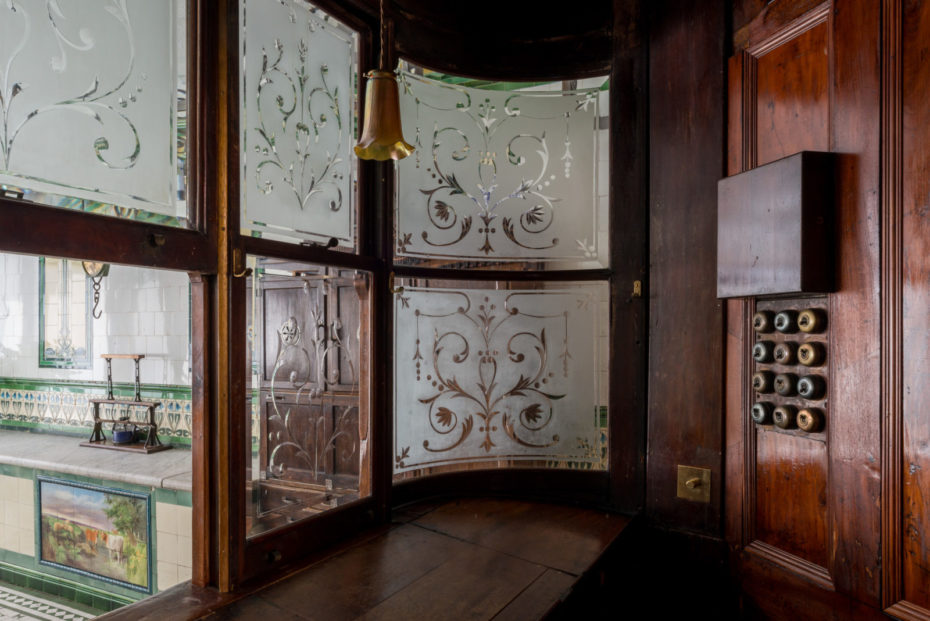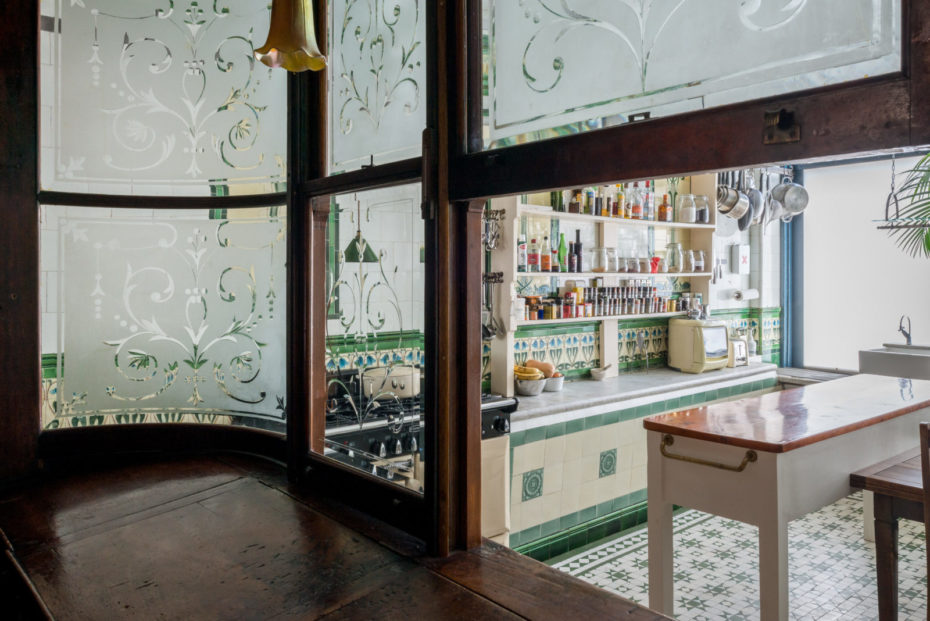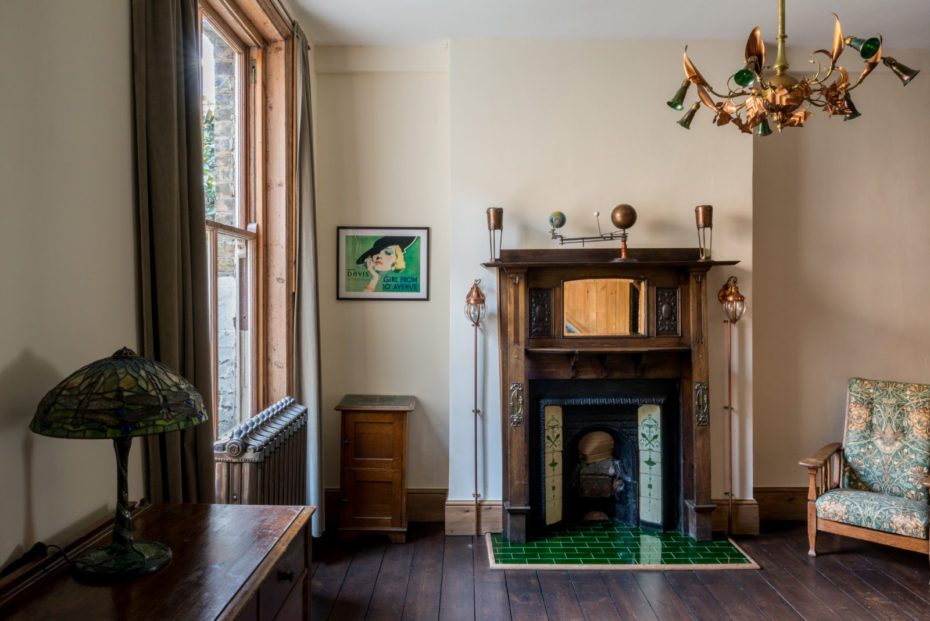 At 1,200 sq ft, the rest of the maisonette has original floorboards throughout and a tiled fireplace echoing the Art Nouveau designs of the shop.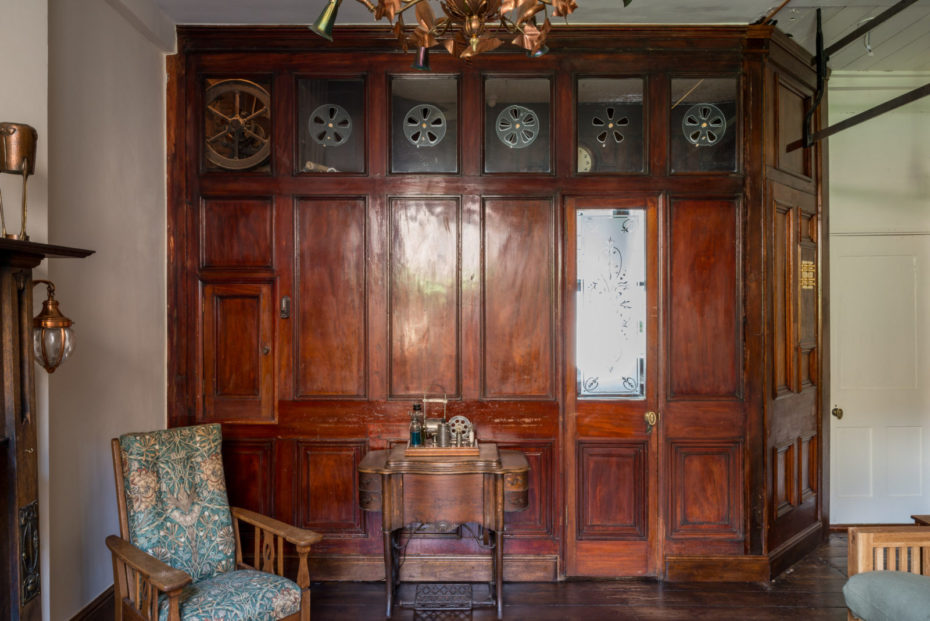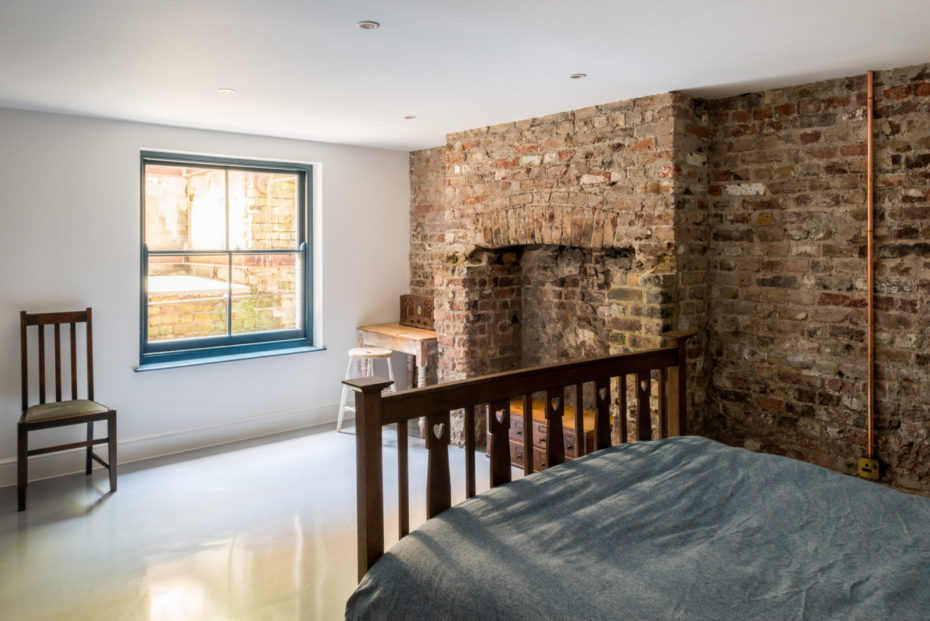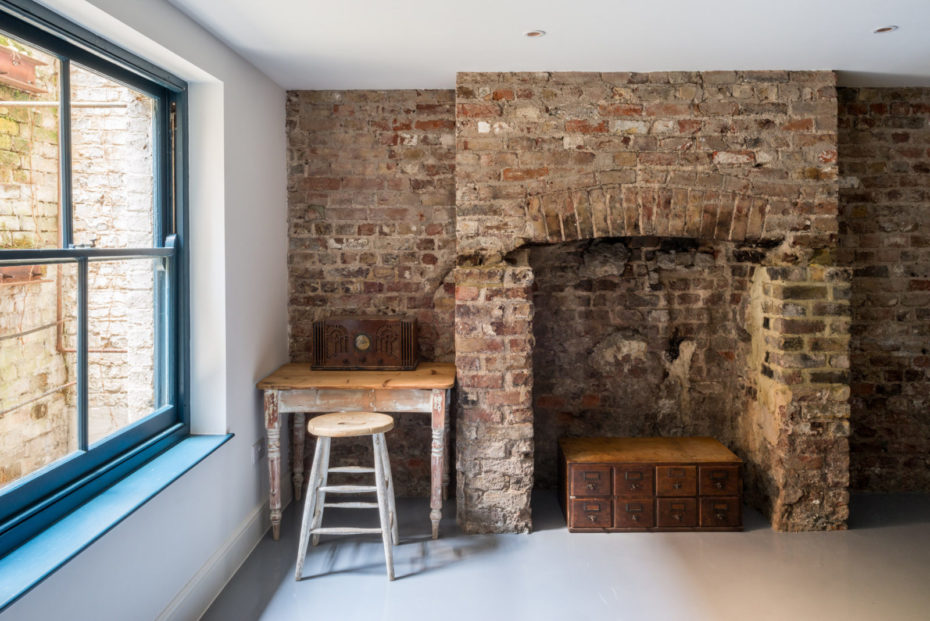 It even has its own little garden courtyard at the back and a handy work studio for a crafty DIY Dad – or dame!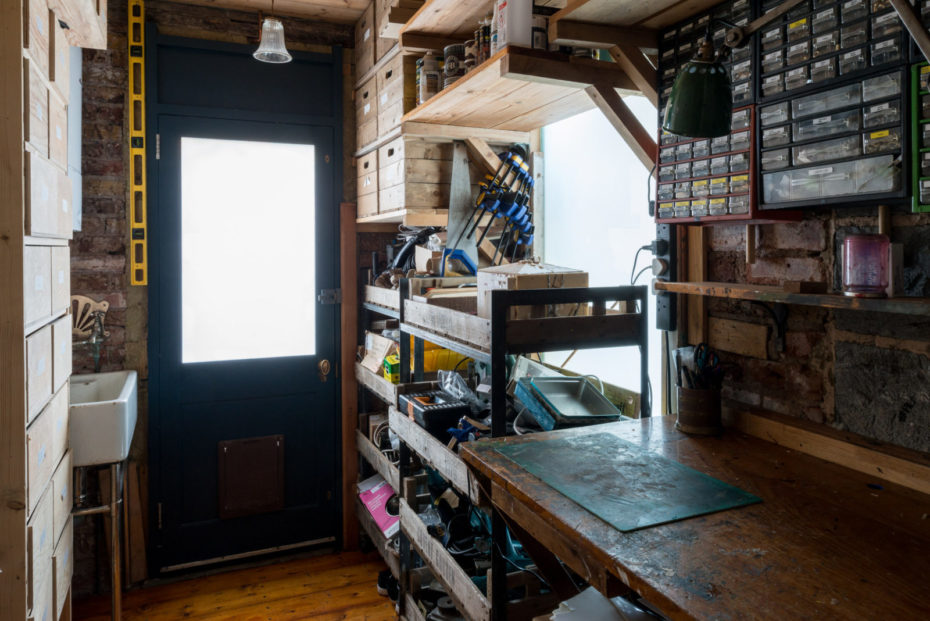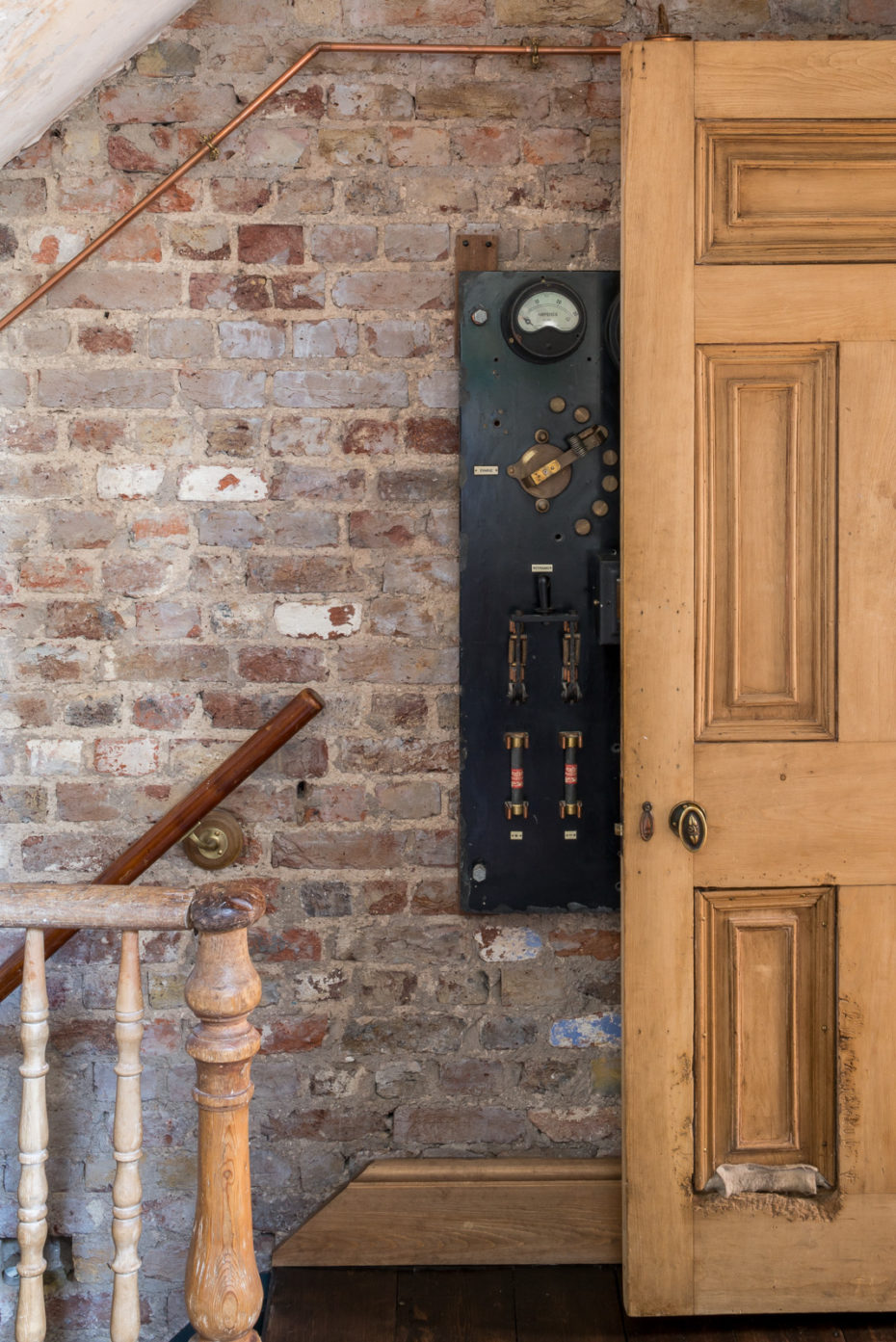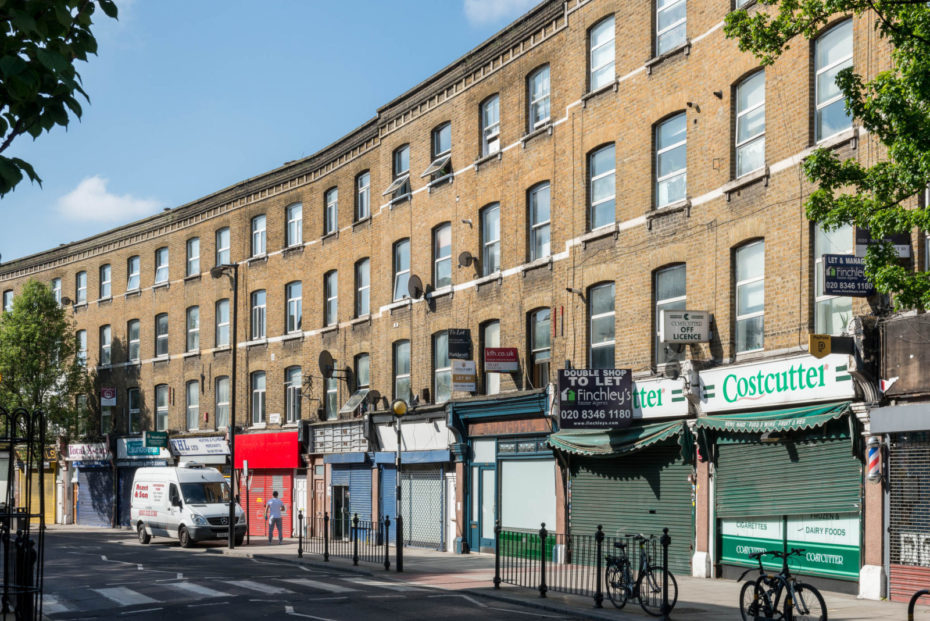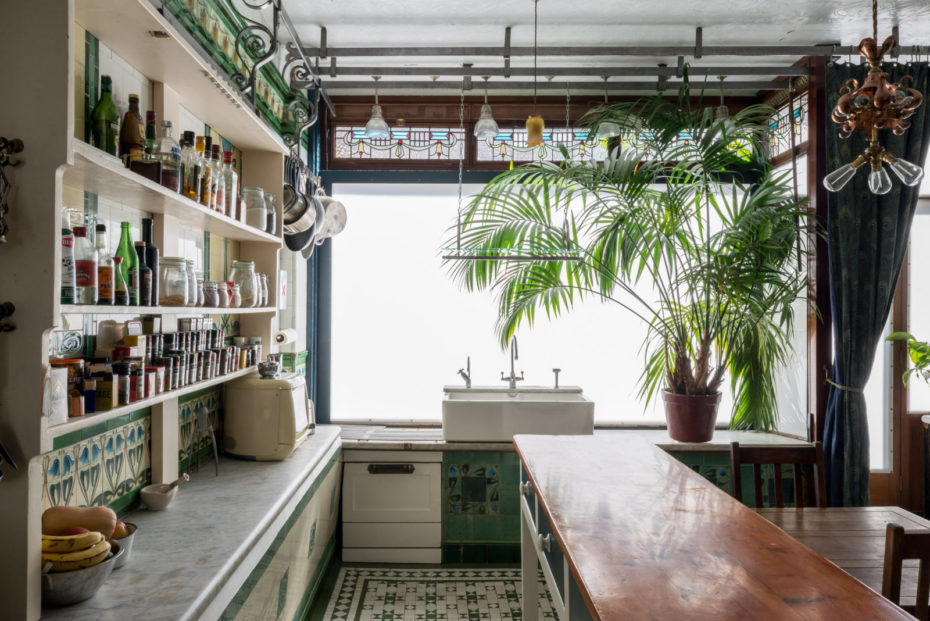 Inconspicuous and unassuming from the street, we'll be green with envy of whoever gets to live in this hidden historic gem next. And if you're reading this, future owner: invite us round for a Sunday roast?
Discover the property listed with The Modern House.